The east coast is an incredible place to explore, especially when you have the freedom to roam in an RV. This east coast RV trip itinerary will help you discover the very best places to see and things to do as you travel along the coast in your RV.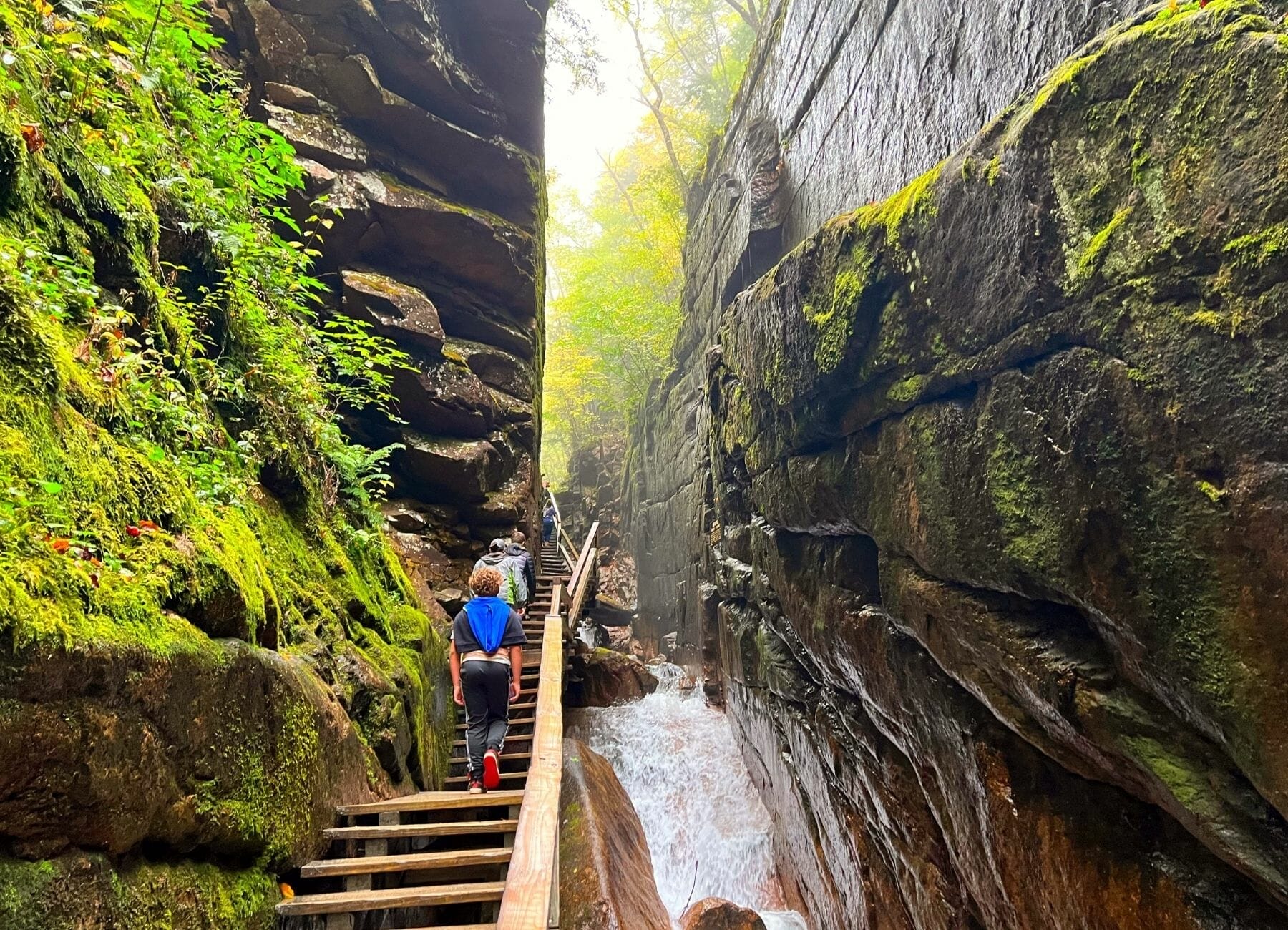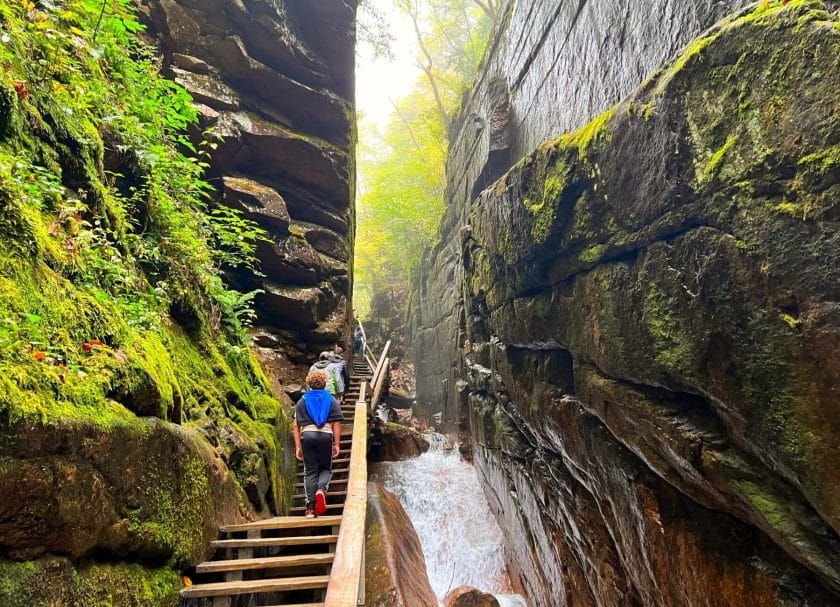 This post is brought to you by Good Sam Parks.
Whether you need to know what to do on your east coast RV trips, where to eat, or where to stay, we have you covered in the plan below!
Don't forget to get your Good Sam RV Roadside Assistance and Good Sam TravelAssist before heading out. If you don't have an RV yet be sure to check out Good Sam Rentals to find the perfect RV to take on your trip!
Maps Of Trip
Here are 2 maps of the trip. The 1st one is the 1st half of the trip with a link to the interactive Google Map. The 2nd is the 2nd half of the trip with a link to that interactive Google Map. You would be covering a lot of miles if you did this whole trip (we did almost this exact trip last fall – so it is doable) at one time. Or you could break it into multiple trips.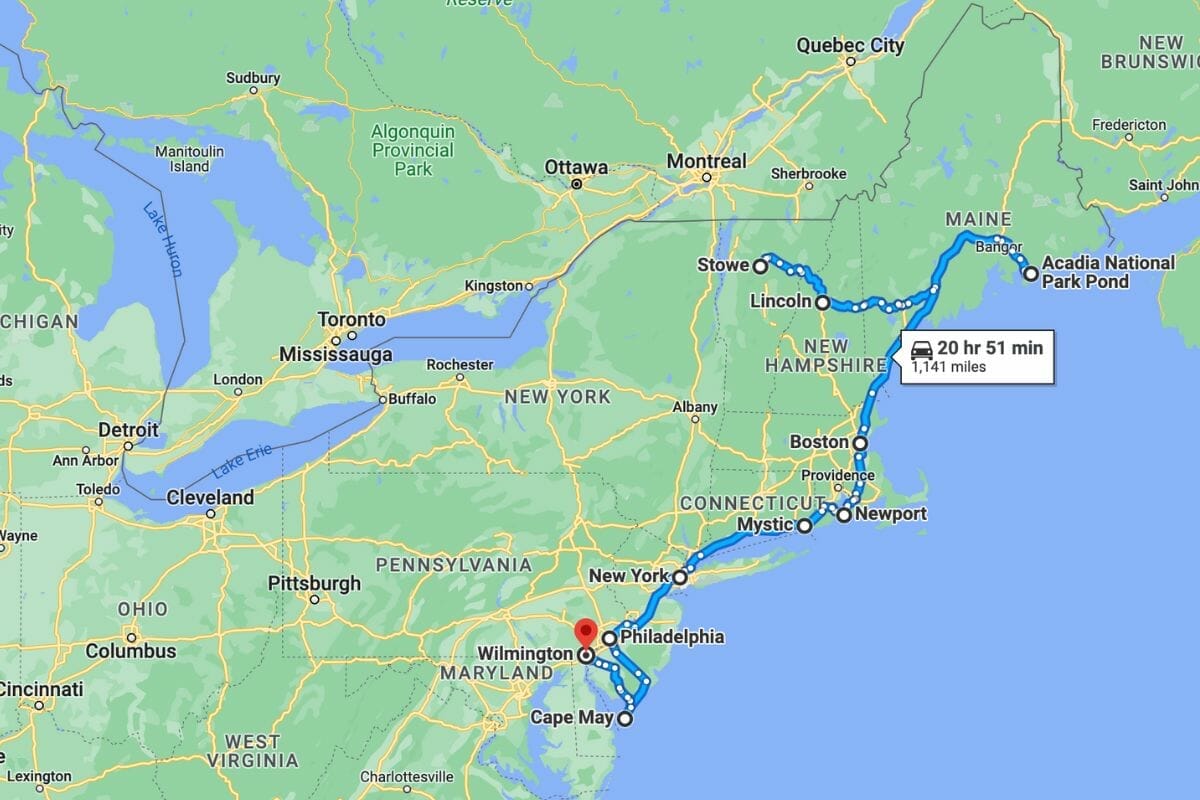 Interactive Google Map link: https://goo.gl/maps/iAkeKusX8GrX2XVY8
Here is the 2nd half of the trip: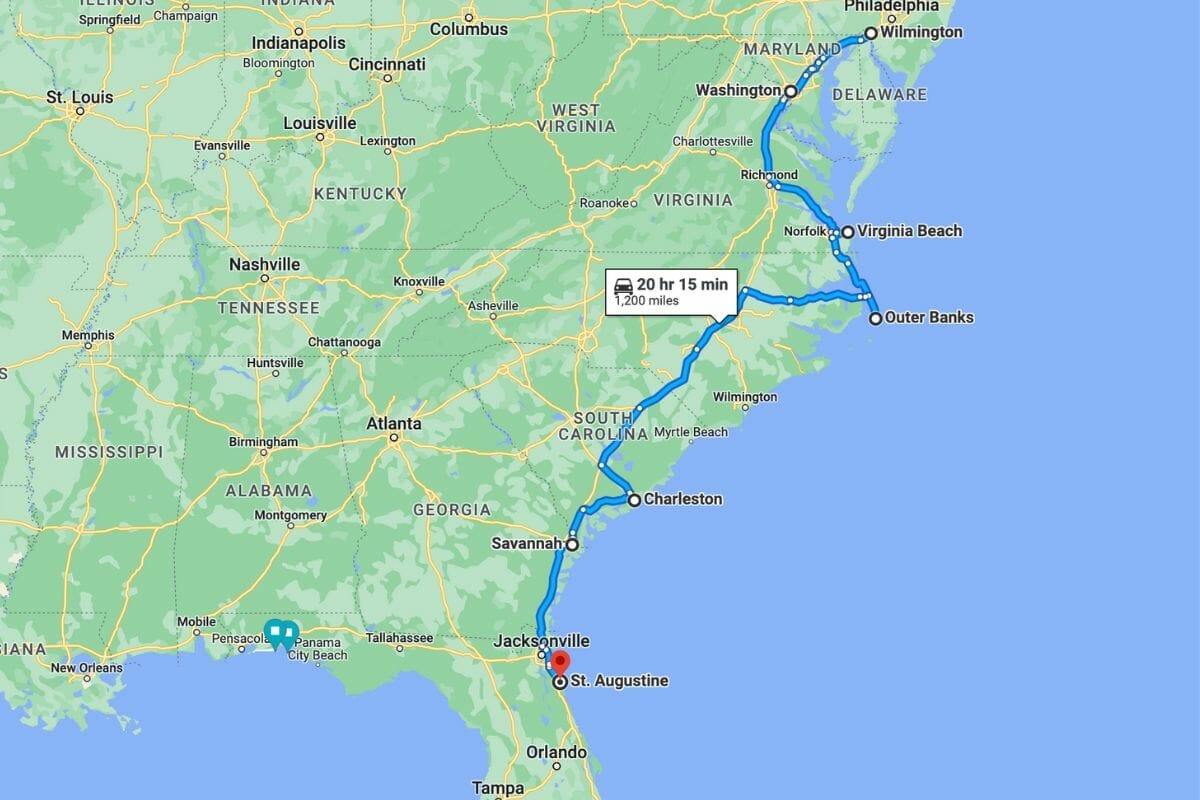 Interactive Google Map link: https://goo.gl/maps/TmhSeyyUZDjYEmsU7
There are so many great family and romantic getaways in the Northeast!! Let's do this!!
Stowe, VT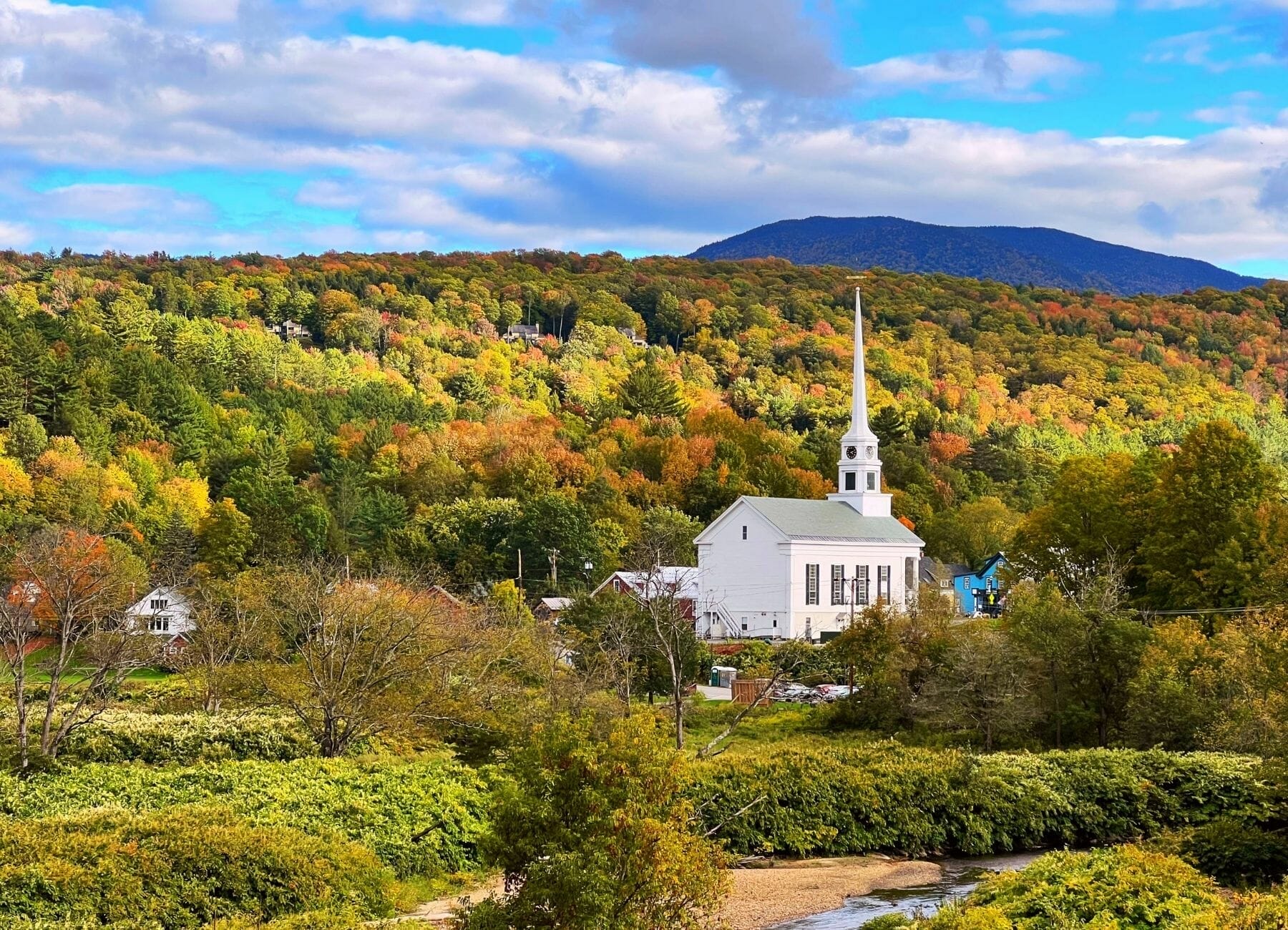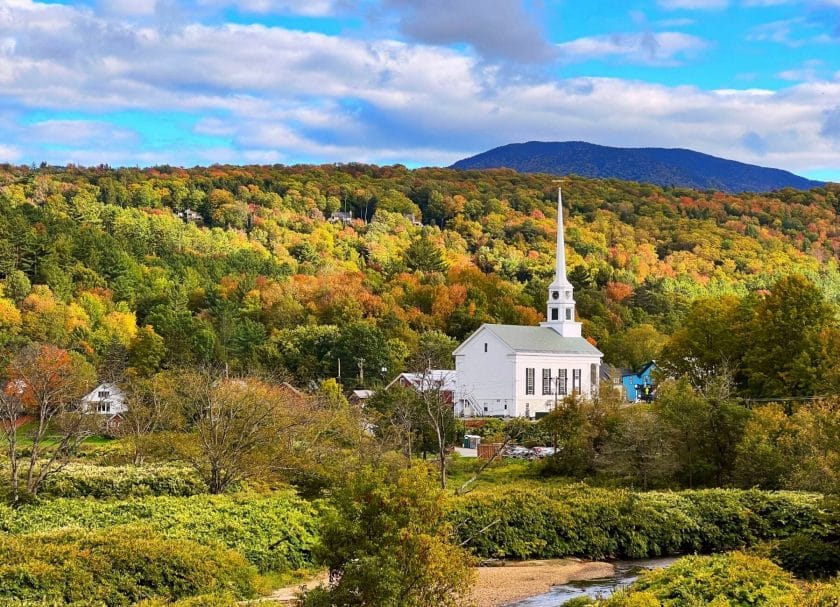 Stowe is a gorgeous place that is perfect for outdoorsy folks. Nestled amongst the trees, you'll find great hiking, biking, and skiing. Other things to do in the area include exploring quaint towns, checking out museums, eating yummy cheese and maple syrup, enjoying craft brews, and more.
Why Stop Here?
Cruise Highway 108
Moss Glen Falls Hike
Emily's Covered Bridge
Stowe Recreation Path
Bingham Falls
Mount Mansfield
Cabot Cheese Store
Cold Hollow Cider Press
Smugglers' Notch State Park
Stowe's Main Street
Stowe Mountain Resort
Trapp Family Lodge Outdoor Center
Laughing Moon Chocolates
Where to Eat
The Backyard — In the perfect location right by Main Street, The Backyard serves up amazing drinks and delicious food. They even have some vegetarian options!
Where to Stay
Lone Pine Campsites — A lovely park that puts you right in the middle of Vermont's incredible greenery, Lone Pine Campsites features full hookups, Wi-Fi, a pool, a playground, and plenty of fun family activities to keep everyone happy.
Learn more about visiting Stowe here: 20 Fun Things to do in Stowe, Vermont
Lincoln, NH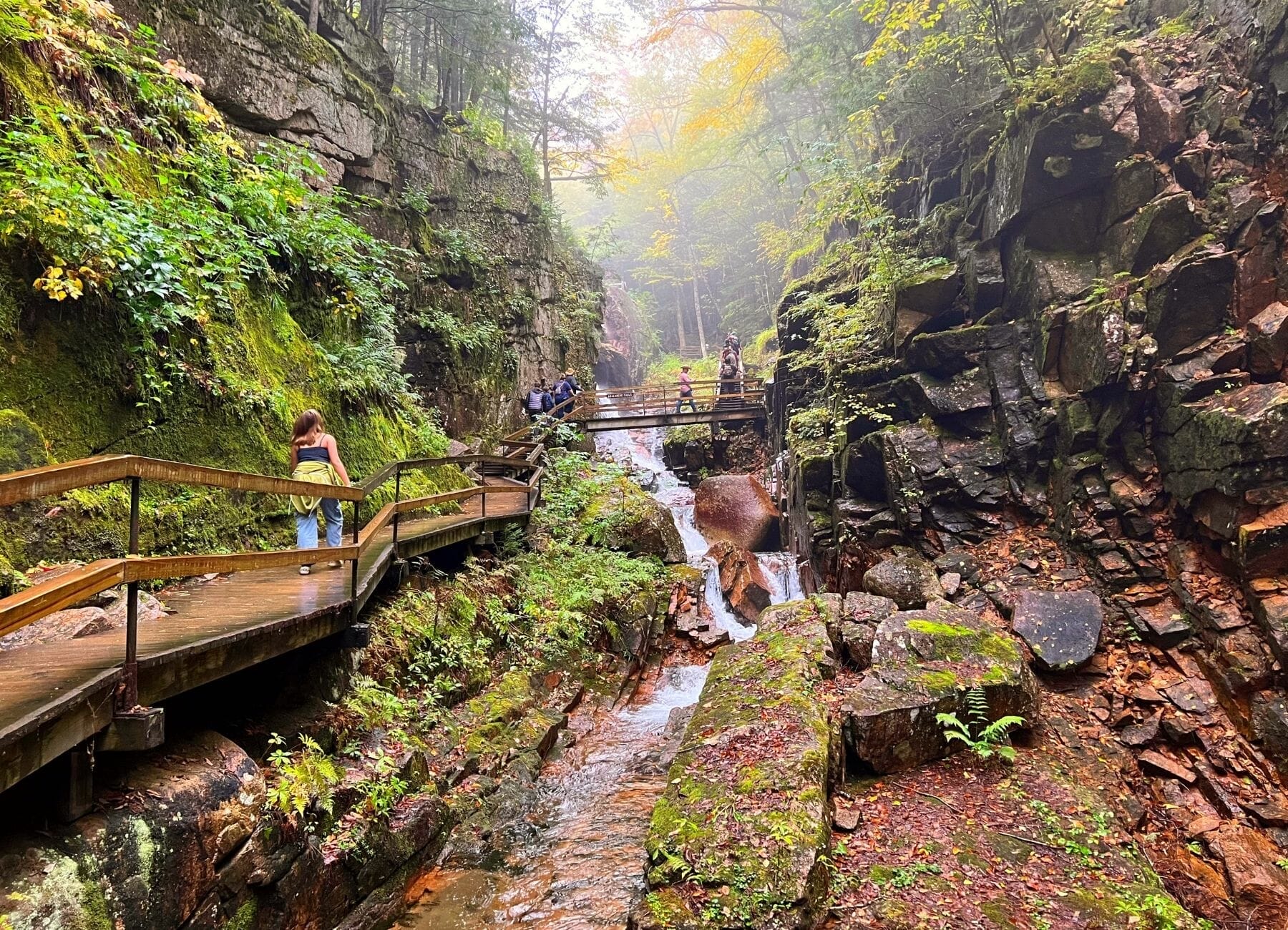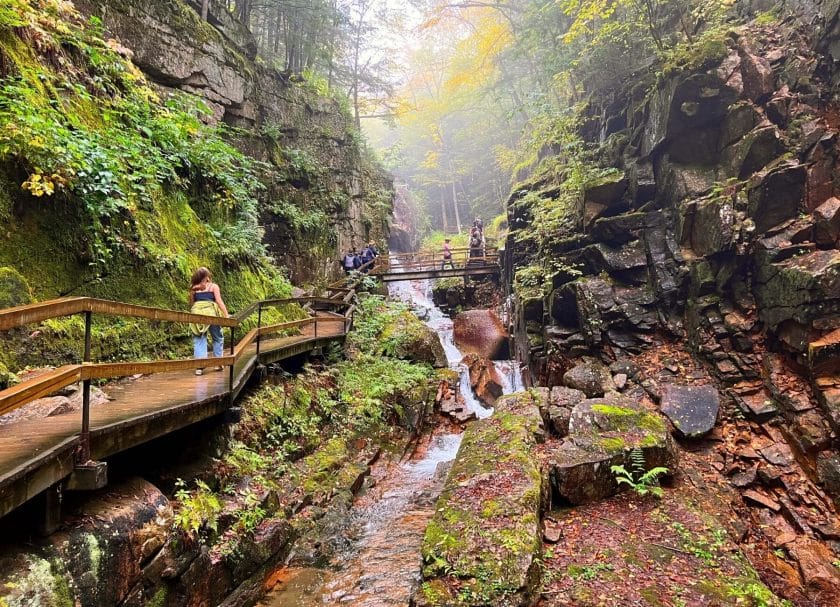 Want to put more beautiful places into your east coast RV trip itinerary? Lincoln, New Hampshire is the perfect place for you. This spot features 23 golf courses, an old-fashioned train ride (Hobo Railroad), covered bridges, beautiful mountain views, and an incredible gorge.
This place is beautiful any time of year but is especially wonderful when the fall foliage appears. The winter activities here are pretty great as well!
Why Stop Here?
The Flume Gorge
Cannon Mountain
Kancamagus Highway
Golf Courses
Hobo Railroad
White Mountain National Forest
Alpine Adventures
Franconia Notch State Park
Moose Tour
Seven Birches Winery
Ice Castles
Ski Resorts
Sledventures
Where to Eat
The Common Man — This delicious eatery serves up classic American foods with its own flair. The Nantucket Pie is incredible, and the crab cakes are fantastic. We also really loved the macaroni and cheese made here.
Where to Stay
Crazy Horse Family Campground — This super fun and family-friendly campground is found about 30 minutes from Lincoln in the town of Littleton. Guests love the engaged and helpful staff and the planned family activities. Everything is well-maintained, and the full-hookup sites ensure you're comfortable during your stay.
Learn more about visiting Lincoln here: 14 Best Things to do in Lincoln New Hampshire
Acadia National Park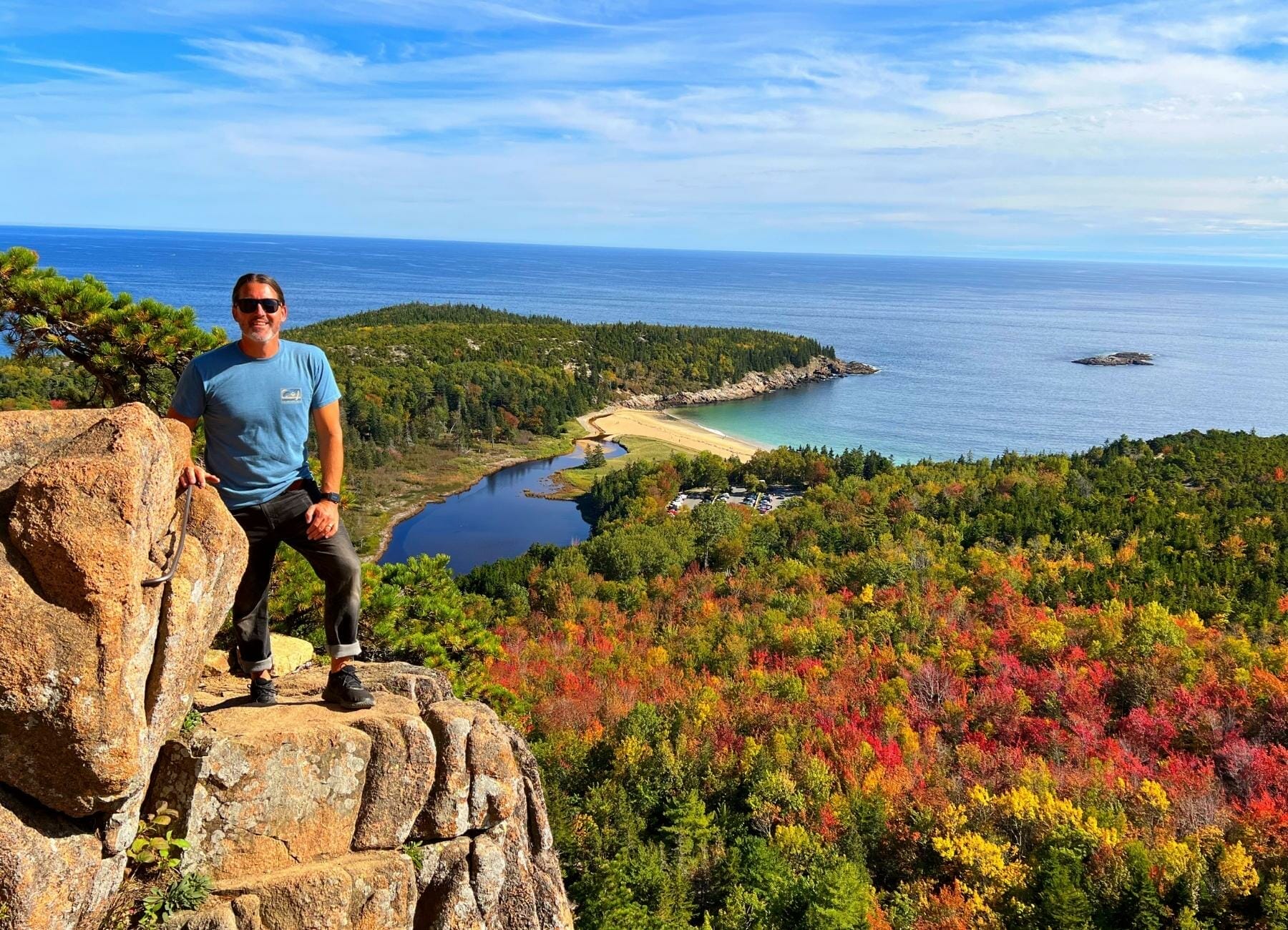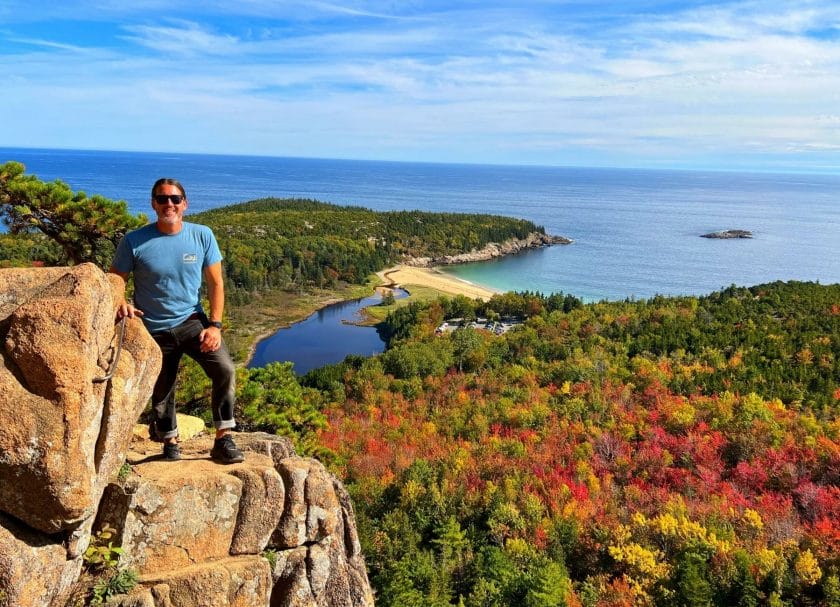 No east coast road trip RV itinerary is complete without a stop in Acadia National Park. Set on the Atlantic Ocean, this park boasts beautiful scenery, excellent bike paths, incredible sunsets, lovely lighthouses, and some super fun hikes.
Our recommendation? Stay in or near Bar Harbor for easy access to all this amazing park has to offer.
Why Stop Here?
Schoodic Institute and Ranger Station
Schoodic Point
Little Moose Island⁠⁠
Tidal Falls
Loop Road
Cadillac Mountain
Precipices Trail
Thunder Hole
Beehive Trail
Sand Beach
Jordan Pondhouse
Jordan Pond Trail
Echo Lake Beach
Bass Harbor Head Lighthouse
Wonderland Trail
LuLu Lobster Boat Tour
Where to Eat
The Happy Clam Shack — You can't go to Acadia without having some seafood, and The Happy Clam Shack is the place to go for that. The lobster bisque is especially good, and you really can't beat the experience of eating lobster!
Where to Stay
Timberland Acres RV Park — Stay just minutes from Bar Harbor and Acadia when you park your RV at Timberland Acres RV Park. This lovely park offers full hookups and plenty of amenities such as a pool, rec hall, game room, and playground, meaning you'll have a blast even when you aren't exploring the national park.
Learn more about visiting Acadia National Park here: Acadia National Park Itinerary
Boston, MA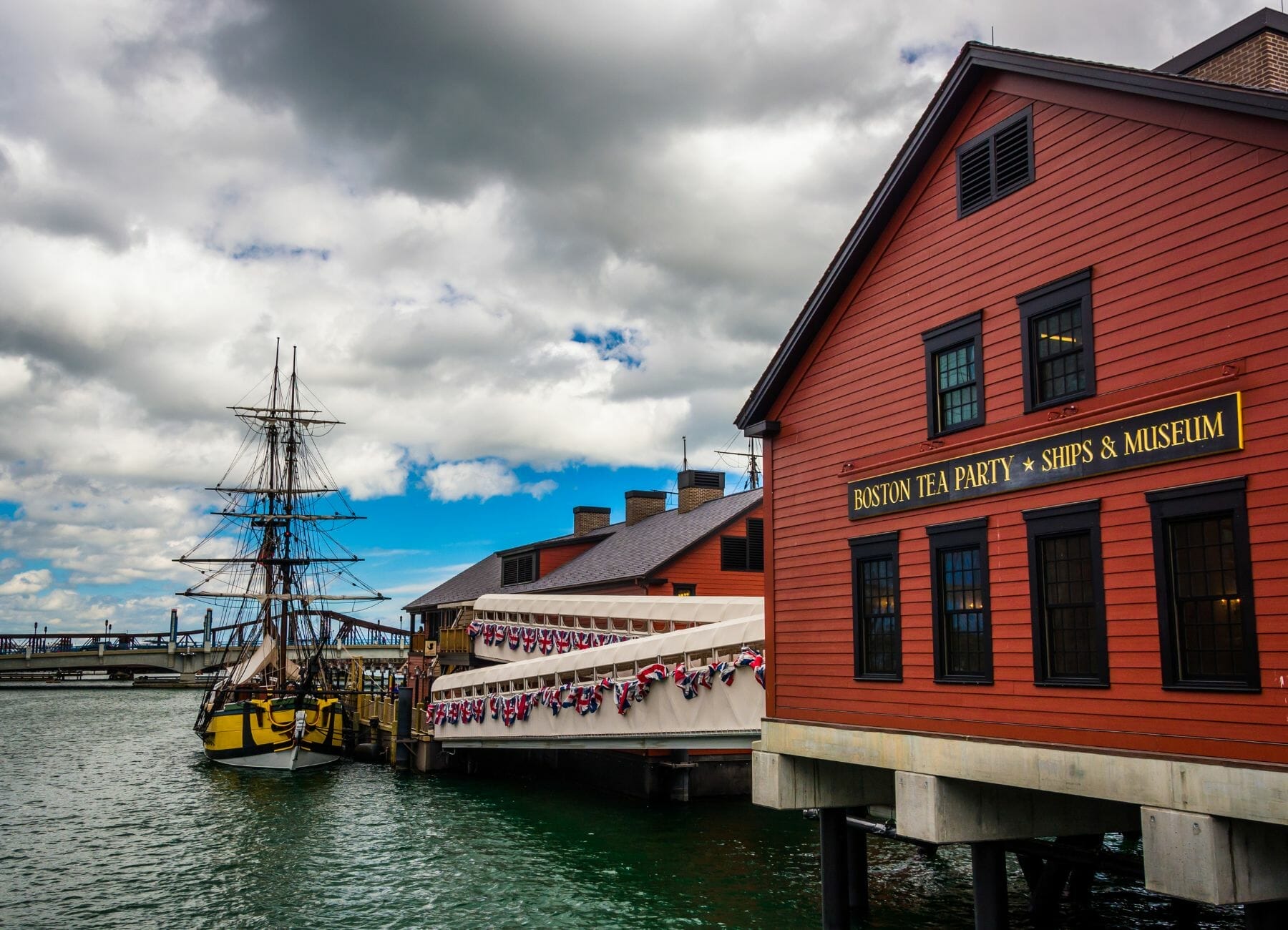 Boston is a popular destination for a reason. This beautiful historic city has a lot to offer. Whether you prefer theme park fun, historic sites, hidden Boston or just wandering the city and picking up a bite to eat, you're sure to have a good time exploring Boston.
Why Stop Here?
Freedom Trail
Faneuil Hall Marketplace
Boston Common
Boston Tea Party Ships and Museum
New England Aquarium
Boston Museum of Science
Boston Museum of Fine Arts
Fenway Park
Boston Children's Museum
Harvard Art Museums
John F. Kennedy Presidential Library and Museum
The Paul Revere House
Boston Harbor Islands State Park
USS Constitution Museum
Adams National Historical Park
Where to Eat
Cusser's Roast Beef and Seafood — Roast beef sandwiches and lobster rolls are the name of the game at this favorite restaurant. The roast beef sandwiches are particularly good, and their relatively low price tag makes them even more tempting!
Where to Stay
Circle CG Farm Campground — Located near Cape Cod, Boston, and Providence, this campground couldn't be in a better location. Campers love the peaceful vibe here, and the full hookup sites, Wi-Fi, pool, mini-golf, and nature trails make this an excellent place to stay.
If you stay here be sure to check out this post: Things To Do On Cape Cod on a Cape Cod vacation! And all of the best Cape Cod restaurants!
Another fun stop to check out when you are in this area is Nantucket! Check out this awesome 3 Day Nantucket Itinerary.
If you are going around Halloween be sure to check out these to Spooky East Coast Fall Family Getaways!
Newport, RI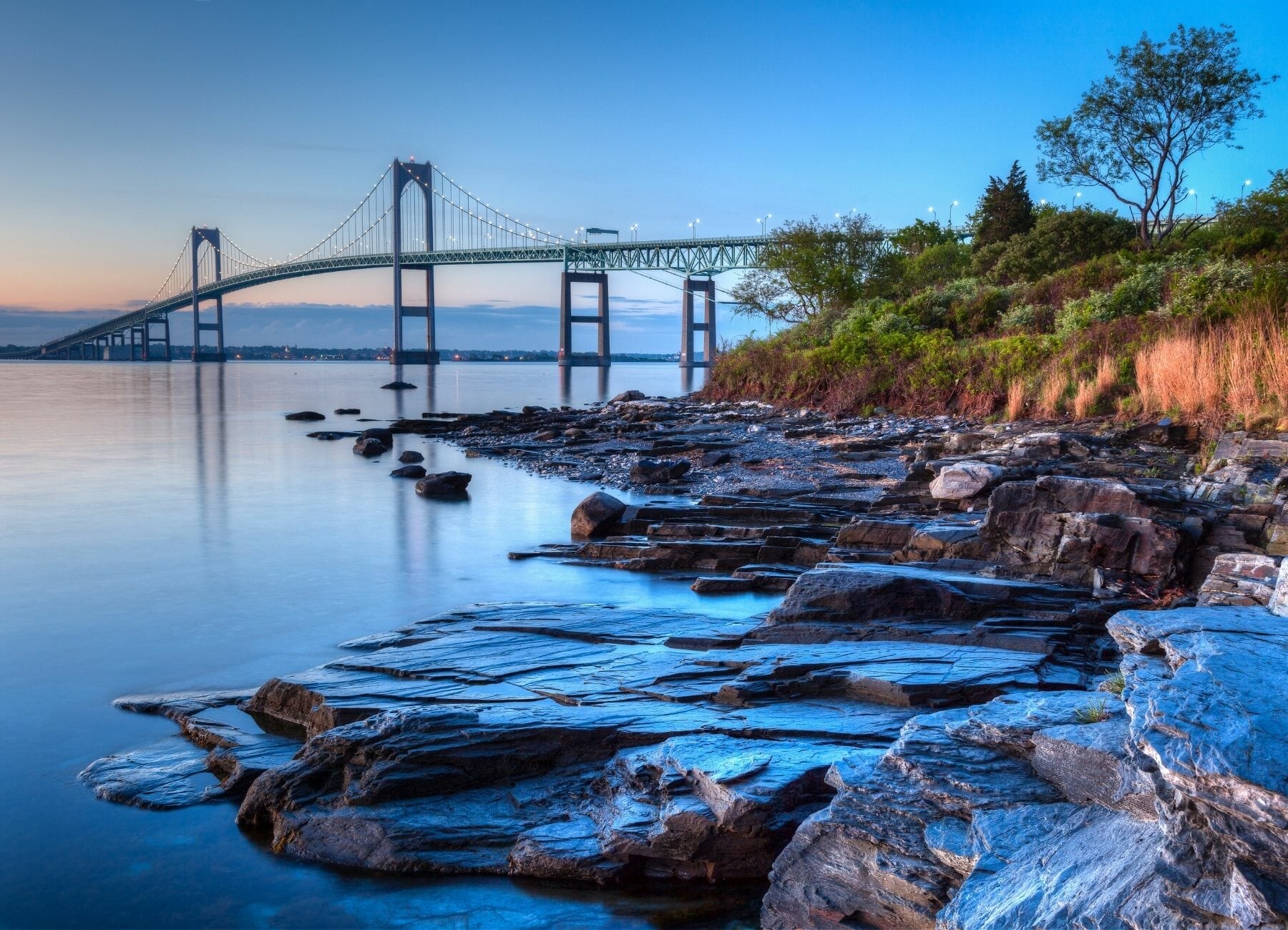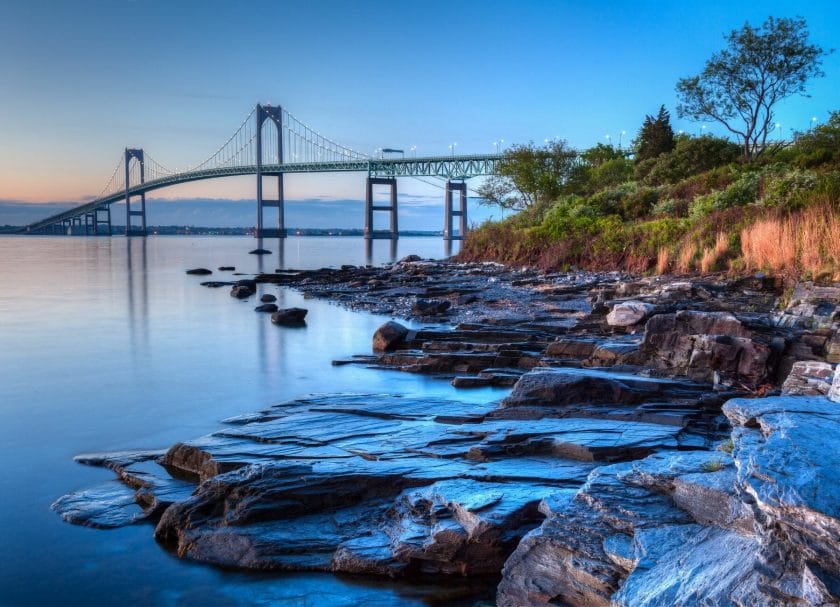 Next on our list: Newport, Rhode Island. This adorable east coast town is nicknamed City by the Sea, and the name isn't the only thing that's charming about the place. Not only will you find plenty of gorgeous mansions and adorable shops here, but you'll also get to take in some gorgeous scenery and wonderful attractions.
Why Stop Here?
Bowens Wharf
Ocean Drive
Newport Mansions
International Tennis Hall of Fame
The Cliff Walk
Redwood Library and Athenaeum
Fort Adams State Park
Touro Synagogue
Brenton Point State Park
Beaches
Museum of Newport History
National Museum of American Illustration
Audrain Automobile Museum
Rough Point Museum
Rail Explorers
Where to Eat
Corner Cafe — If breakfast is your jam, you're going to love the amazing all-day breakfast menu at Corner Cafe. This adorable cafe does an excellent job with all your breakfast favorites. That said, they also have a pretty good selection of specialty pizzas!
Where to Stay
Timber Creek RV Resort — This resort is located about 40 minutes from town. That said, we think it's worth the drive for the peace and quiet you receive in return. This park has an onsite store, clean restrooms with showers, a swimming pool, a playground, and sports courts. What more could you want?
Learn more about visiting Newport here: 19 Best Things to Do in Newport, RI
Mystic, CT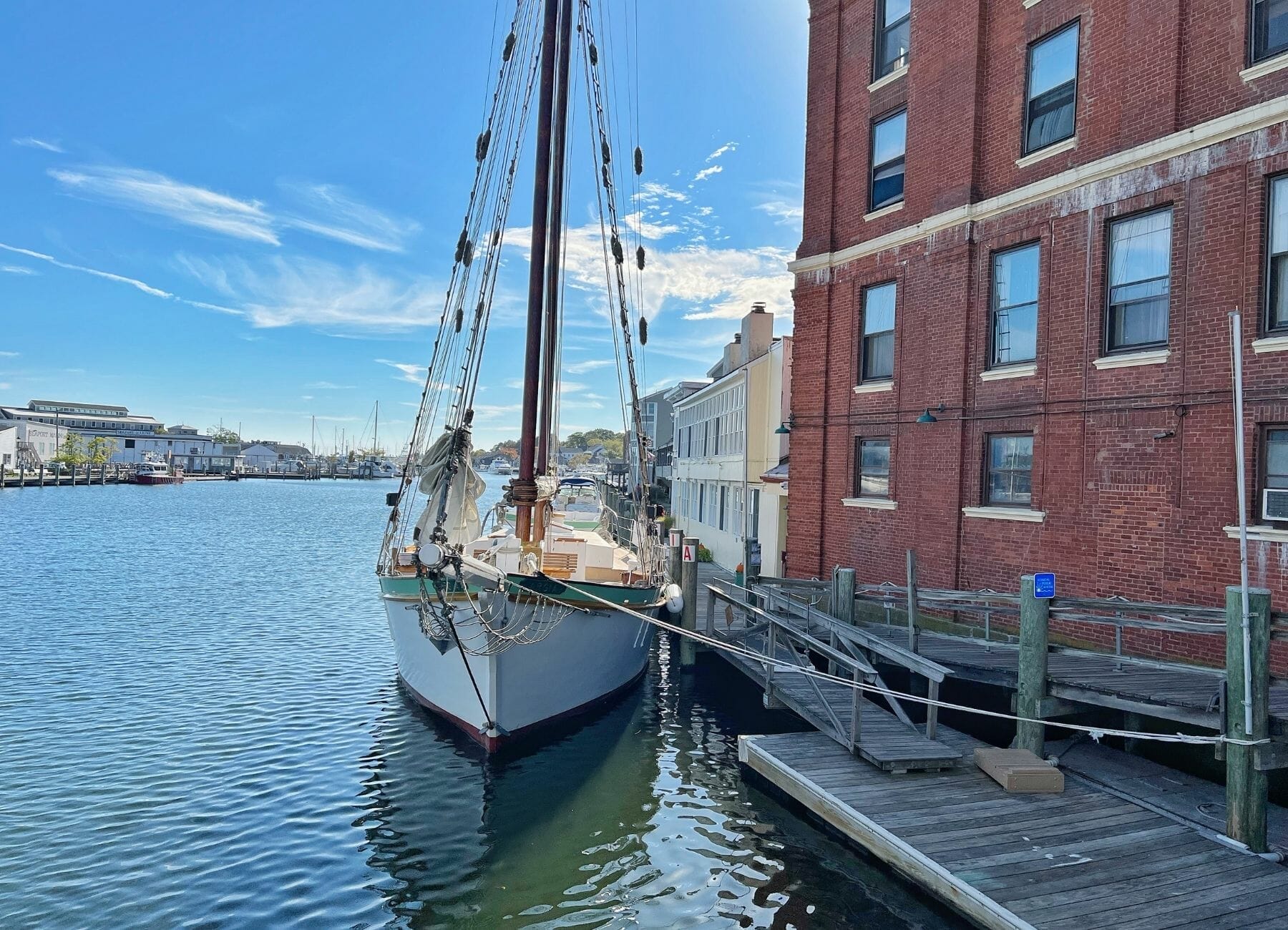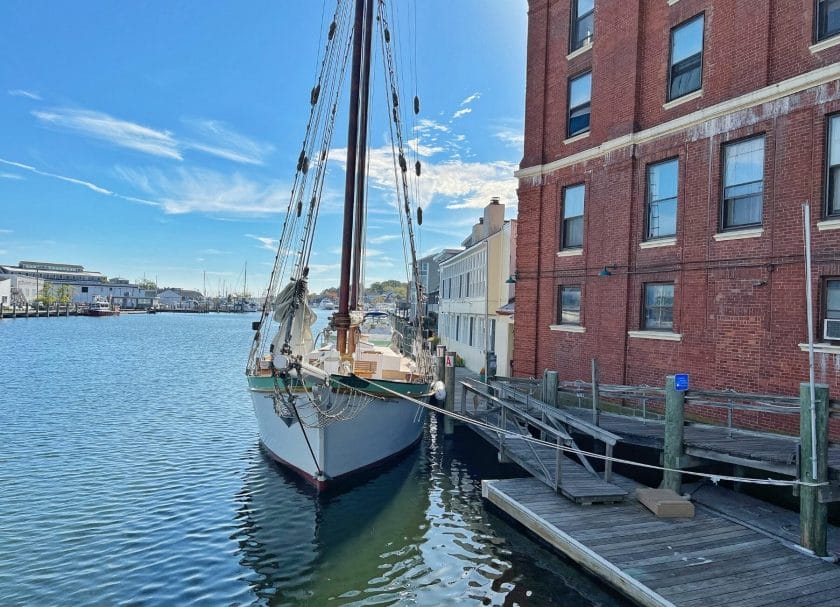 If we had to choose one word to describe Mystic, it would have to be "picturesque." This seafaring town looks just like something you'd find on a postcard, and we adore it. Ships and water views aren't hard to come by when in Mystic, and the attractions here are among the best in New England. This is especially true of the Mystic Aquarium (where you can meet beluga whales) and the Mystic Seaport Museum (where you can step back in time).
Why Stop Here?
Mystic Seaport Museum
Mystic Aquarium
Downtown Mystic
Mystic River Bascule Bridge
Eastern Connecticut Symphony Orchestra
Denison Pequotsepos Nature Center
Denison Homestead
Barley Head Brewery
Mystic River Watersports
Bluff Point State Park
Seaside Shadows
Mystic Boat Adventures
Argia Sailing Ship Tours
Where to Eat
Friar Tuck's Tavern — Looking for a place to get a great beer and enjoy a lively atmosphere? Friar Tuck's is the place for you. Here, you can eat classic Irish, English, and American dishes, wash it down with a craft beer, and sometimes even enjoy some live music!
Where to Stay
Hidden Acres Family Campground — Hidden Acres Family Campground is located about 30 minutes outside of Mystic. It is an absolute gem, and thanks to amenities such as a pool, fishing area, game room, and pickleball court, it is hugely popular with camping families. You're sure to appreciate the onsite store, clean restrooms, and the option of full hookups.
Learn more about visiting Mystic, CT here: 21 Best Things to Do in Mystic, CT
New York City, NY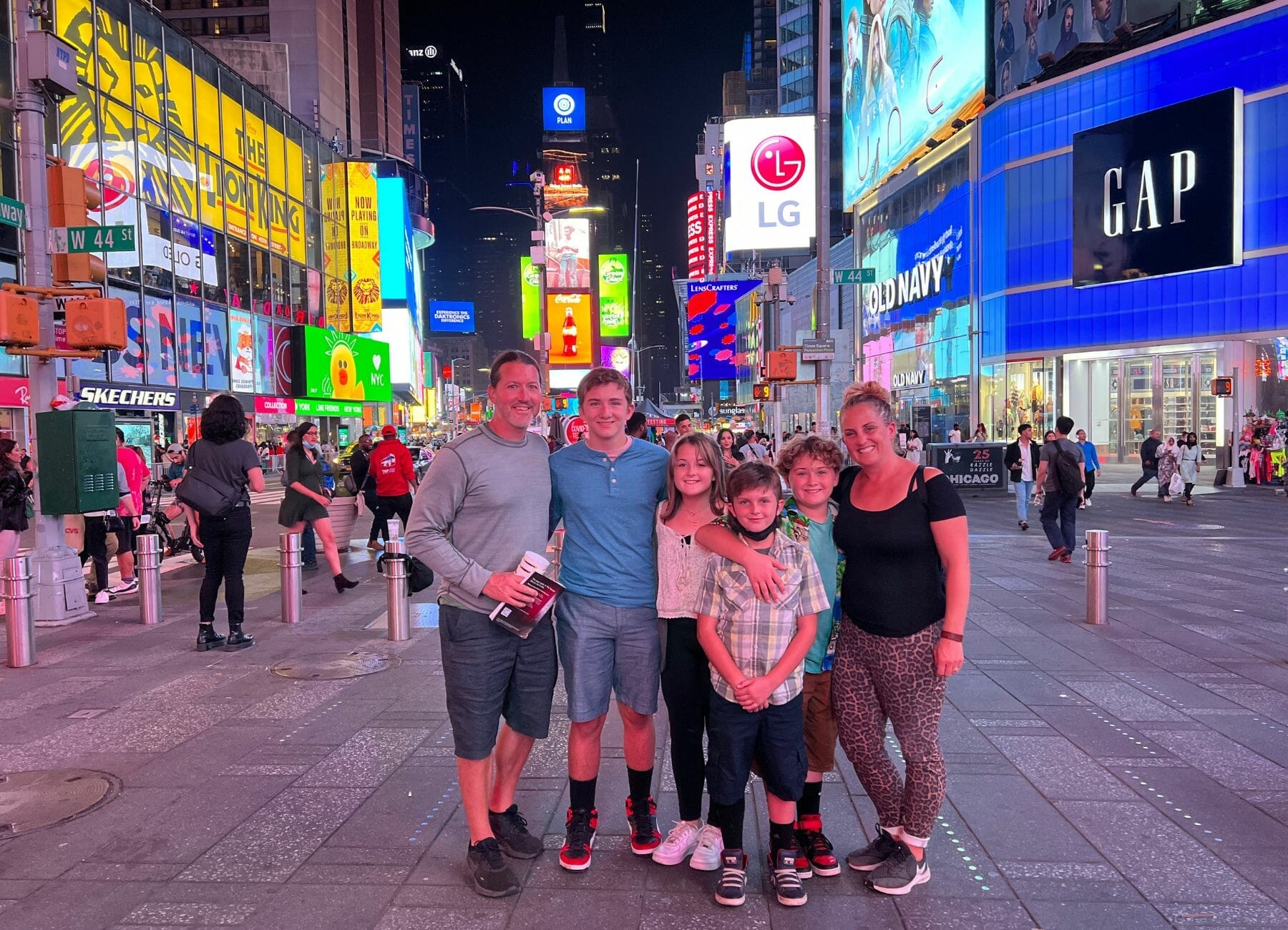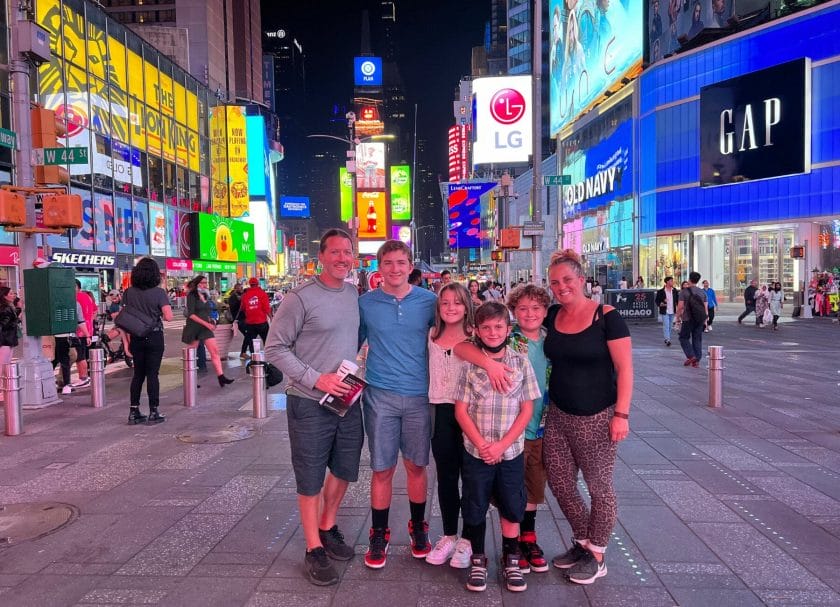 Of course, you have to go into NYC on east coast RV trips. This is known as the "greatest city in the world" for a reason. The hustle and bustle of this place is unlike anything we've ever experienced, and the fact that there are so many options of things to see and do means the whole family will be happy while there.
If you can come in fall and explore more of the state of New York so you can see the amazing New York fall foliage.
Why Stop Here?
Ellis Island
Statue of Liberty
Brooklyn Bridge Park
Brooklyn Heights Promenade
Central Park
5th Avenue Shopping
St. Patrick's Cathedral
Rockefeller Center
Times Square
Broadway Shows
9/11 Memorial
Wall Street and the NYSE
Chinatown
Little Italy
Where to Eat
Juliana's Pizza — Need to get your New York pizza fix while you're in the city? Head to Juliana's. This place is owned by the legendary Patsy Grimaldi of Grimaldi's Pizza, and you can definitely tell!
Where to Stay
Black Bear Campground — Okay, so technically this campground is about an hour and a half away from NYC. That said, there is very little camping right outside of the city, and this is a great pick for day tripping to see the sights. The heated pool, game room, and playground keep the kids busy, and parents are happy to have Wi-Fi and full hookups. Of course, everyone loves the opportunity to fish and the many sports courts.
Learn more about visiting New York City here: Visiting New York City with Kids
If you are a kayaking fan check out this great post about kayaking in New York State.
Philadelphia, PA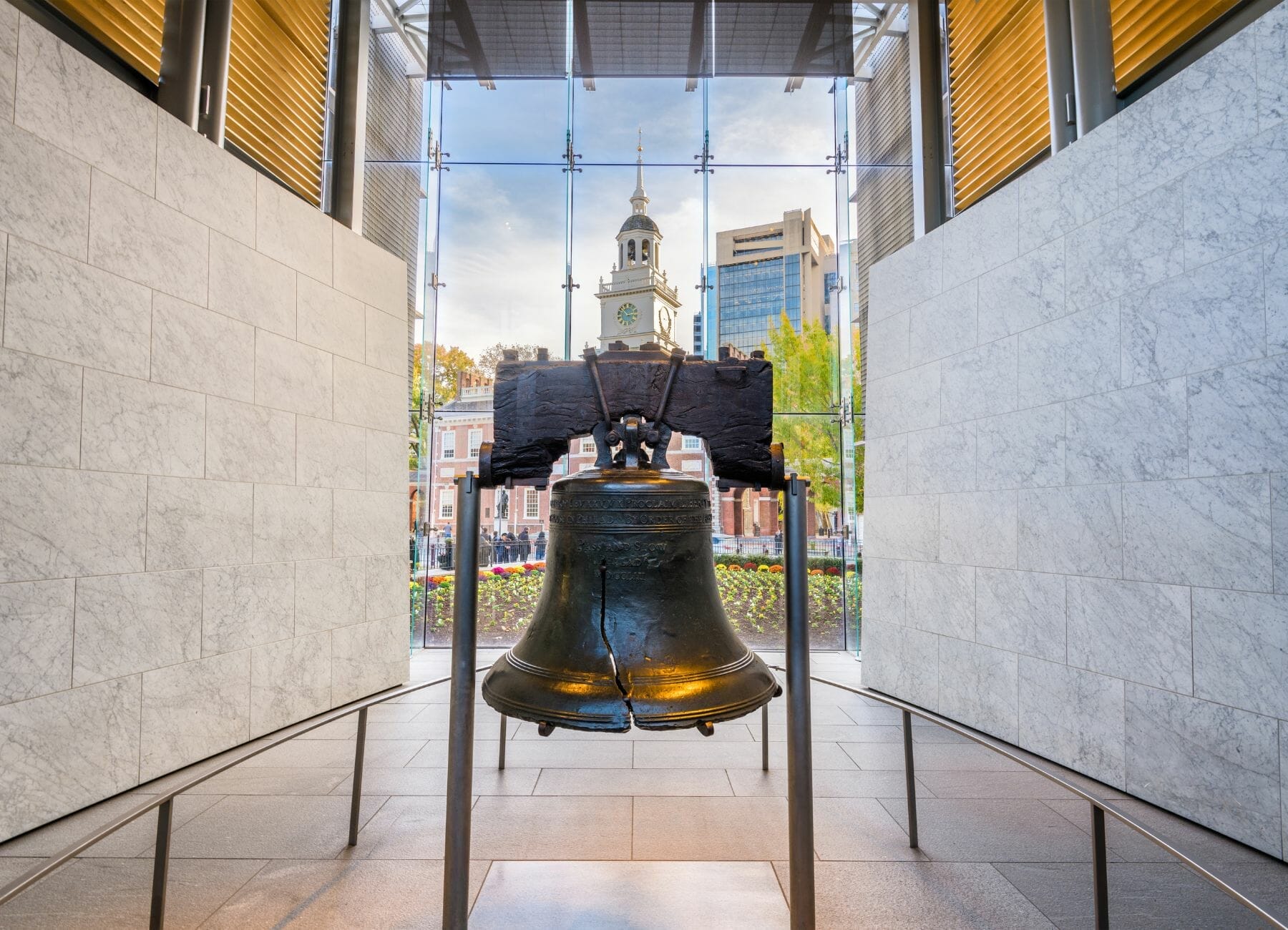 Philadelphia might not be as big and bustling as New York City, but it is still an important stop on any east coast trip. Not only does this city have historical significance, but it also has a huge number of amazing museums and some of the best food in the country. It really must be experienced to be appreciated.
Why Stop Here?
Independence Hall
Liberty Bell
President's Mansion
Constitution Center
The Museum of the American Revolution
The Franklin Institute of Science
The Philadelphia Museum of Art
Spruce Street Harbor Park
Eastern State Penitentiary
Elfreth's Alley
Where to Eat
Reading Terminal Market — If you love food, this place might just be a little slice of heaven for you. Here, you can check out rows upon rows of food stands and enjoy favorites such as the Philadelphia soft pretzel, Philly cheesesteak sandwiches, and of course, water ice.
Where to Stay
Echo Farms RV Resort – This park is not close to Philadelphia but it can be an option if you want to stay at a park in between Philadelphia and New Jersey. The park is actually located in New Jersey.
Cape May, NJ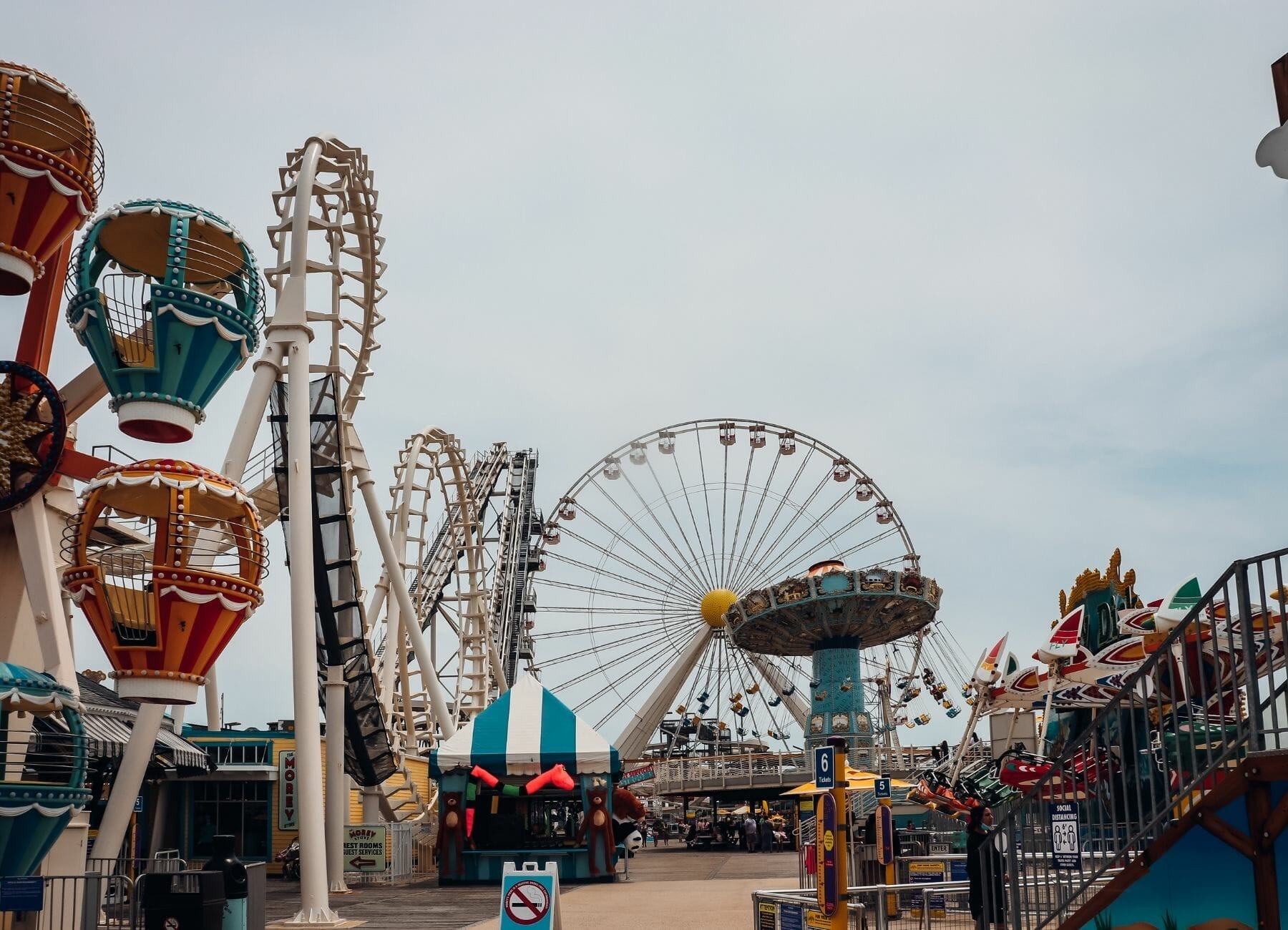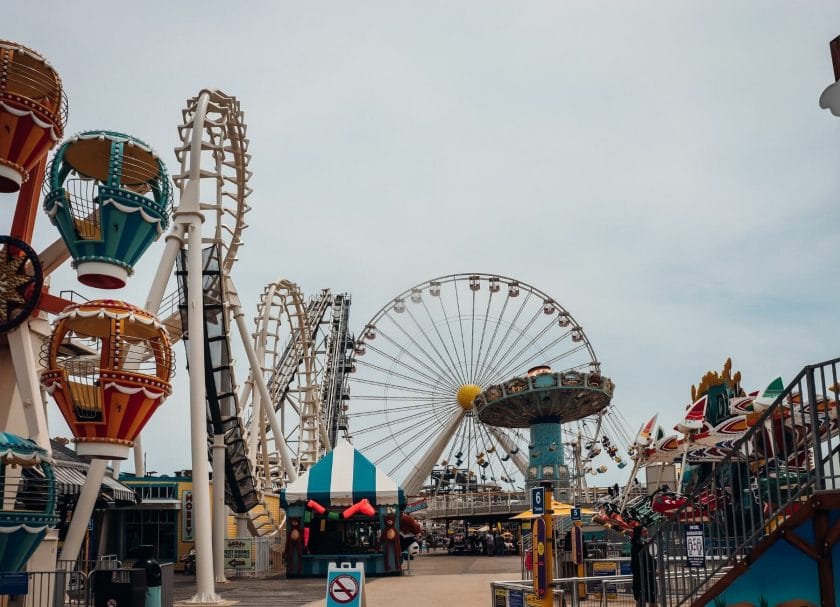 Some people may argue that Atlantic City is the place to be in New Jersey, but we happen to prefer the more laid-back and less touristy vibe of Cape May. This area offers traditional boardwalk and beach fun, historic mansions, cool little museums, and one of the cutest zoos we've ever seen. Yep, Cape May is a pretty great spot!
Why Stop Here?
Cape May Beach
Ellen Physick Estate
Nature Center of Cape May
Willow Creek Winery & Farm
Cape May Point State Park
Harriet Tubman Museum
Washington Street
Historic Cold Spring Village
Cape May National Wildlife Refuge
Naval Air Station Wildwood Aviation Museum
Morey's Piers & Beachfront Water Parks
World War II Lookout Tower
Cape May County Park & Zoo
Where to Eat
Vegas Diner and Restaurant — One thing we learned during our time in this area is that folks in New Jersey love their diners. We visited this diner on a whim and absolutely loved it! The breakfast food was wonderful, and the boston cream pie was some of the best we've ever had.
Where to Stay
Ocean City Campground and Beach Cabins — A lovely campground with a beautiful pool and mini-golf course that kids just love, Ocean City Campground and Beach Cabins is a super place to stay. This park is only minutes away from all the Jersey shore has to offer, including the many Cape May attractions.
Wilmington, DE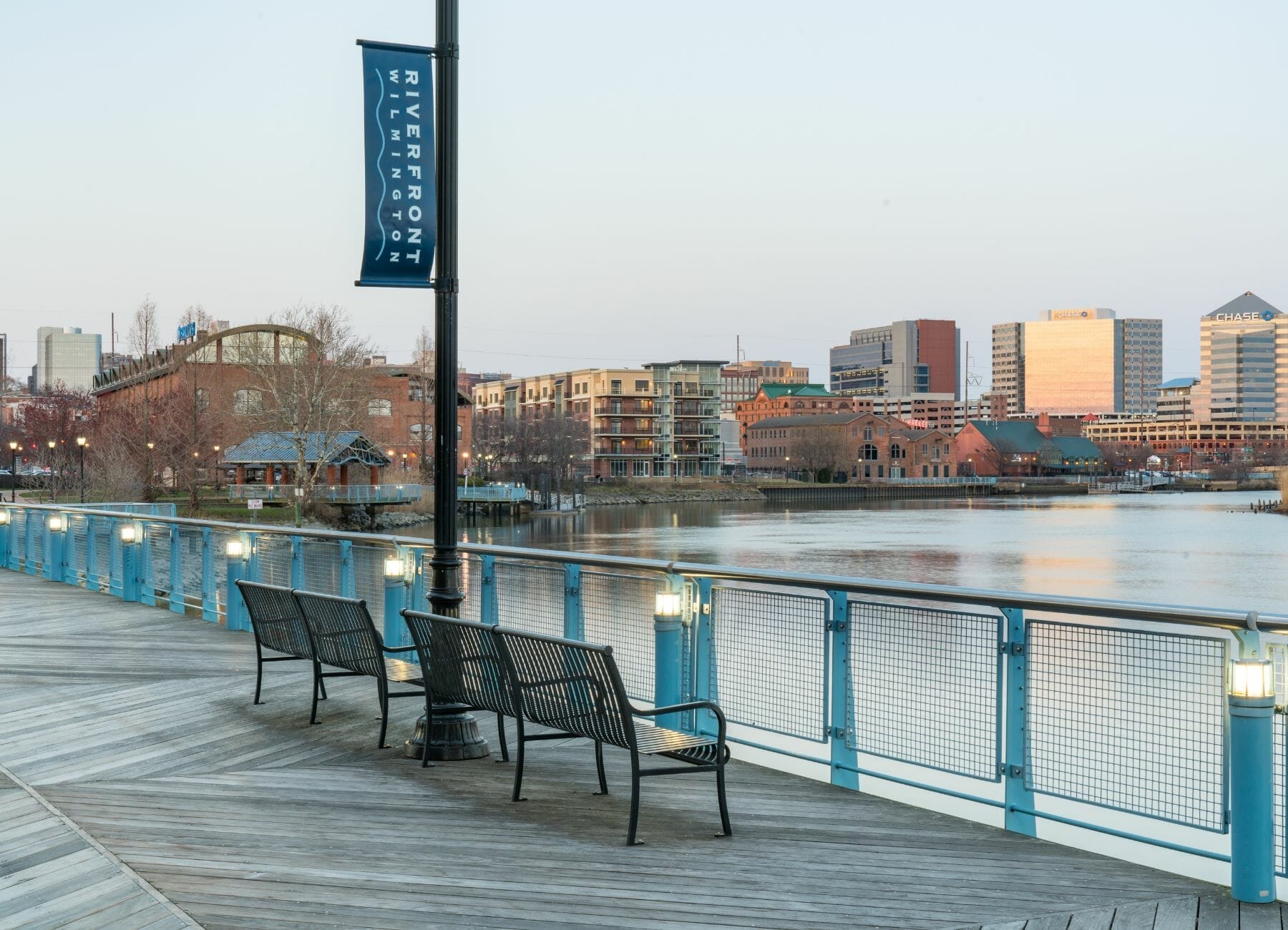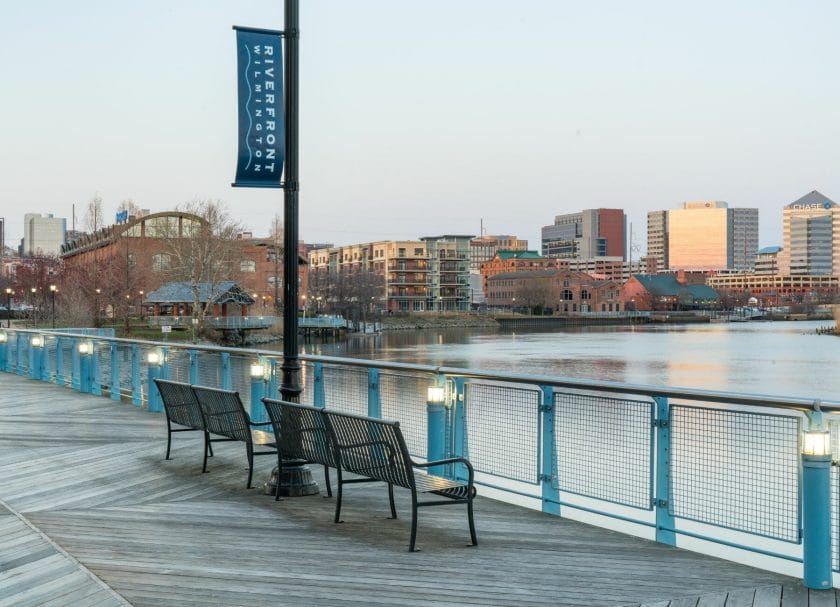 An absolutely beautiful city, Wilmington might be the biggest city in Delaware, but it really isn't all that big. Nevertheless, this is a place worth visiting. Not only is it a very green place with an almost magical vibe, but there are also a whole lot of cool things to do here. These include museums, parks, and an awesome riverwalk area that you won't want to miss.
Why Stop Here?
Delaware Art Museum
Delaware Museum of Nature and Science
Alapocas Run State Park
Brandywine Creek State Park
Hagley Museum and Library
Brandywine Zoo
Bellevue State Park
Delaware Children's Museum
DuPont Environmental Education Center
First State National Historical Park
The Grand Opera House
Where to Eat
El Diablo Burritos — A build-your-own burrito place, El Diablo Burritos serves up absolutely fantastic creations. While the concept of this local chain is very similar to Chipotle or Qdoba, we thought the food was head and shoulders above both places. Their soda fountain machine also offered an interesting selection of all-natural sodas rather than the usual stuff you find everywhere else.
Where to Stay
Sun Outdoors Rehoboth Bay — Want a taste of the Delaware seashore to go with your time in Wilmington? We recommend staying at Sun Outdoors Rehoboth Bay. This park is the definition of luxury RV resorts. People love the private beach and relaxing atmosphere, and the swim-up bar is a major bonus as well.
Learn more about visiting Wilmington here: Top 14 Best Things to do in Wilmington, DE
Washington, D.C.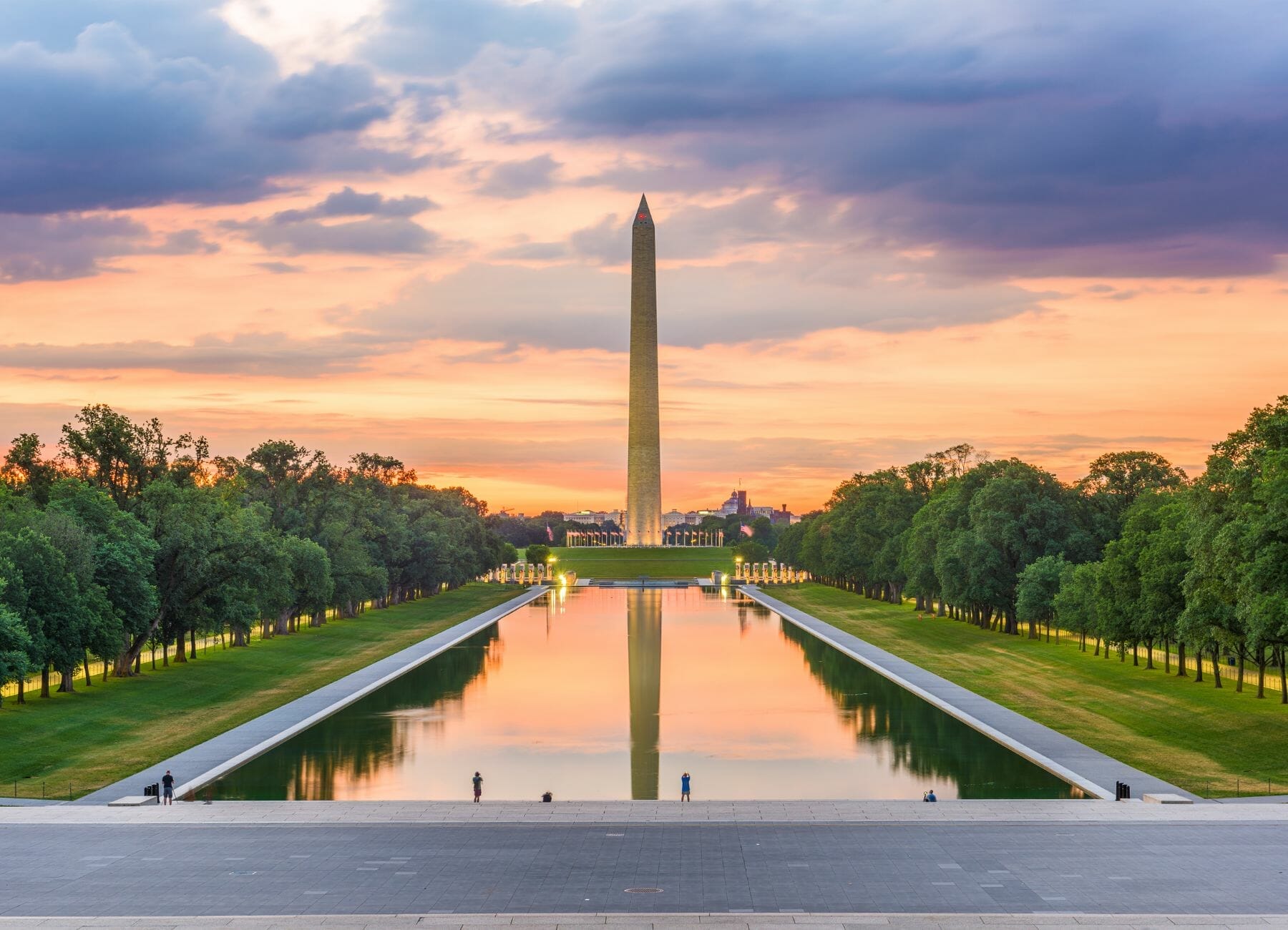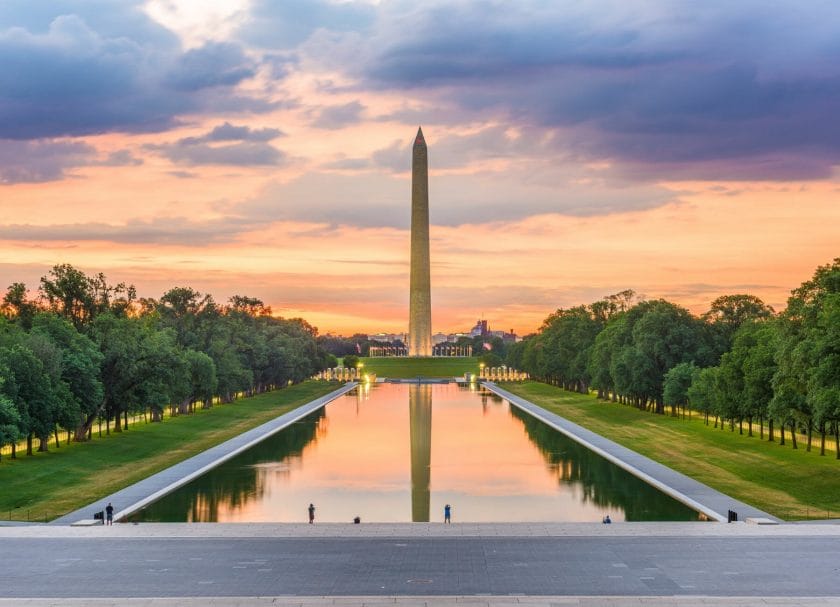 The White House Visitor Center
The White House
Washington Monument
Lincoln Memorial
Martin Luther King Monument
Thomas Jefferson Monument
Smithsonian Museums
US Mint
Shenandoah National Park (75 miles from Washington, but worth a visit if you have the time!)
Where to Eat
We The Pizza — There are actually a few great pizza places in D.C., but this one is probably our favorite. The name is super fun, the service is fast, and best of all, the pizza is really good. We love the crust and the swirl patterns they made with the sauce on top of the pizza made for a pretty presentation.
Where to Stay
Greenville Farm Family Campground — A simple campground in an awesome location, Greenville Family Farm Campground is a great lodging option for anyone visiting Washington, D.C. Full-hookup sites are available, as are clean restrooms with showers. Of course, the swimming pool and playground are appreciated by kids!
Learn more about visiting Washington DC here: Washington, D.C.: 8 Monuments, 4 Kids, 5 Miles, 1 Day
Virginia Beach, VA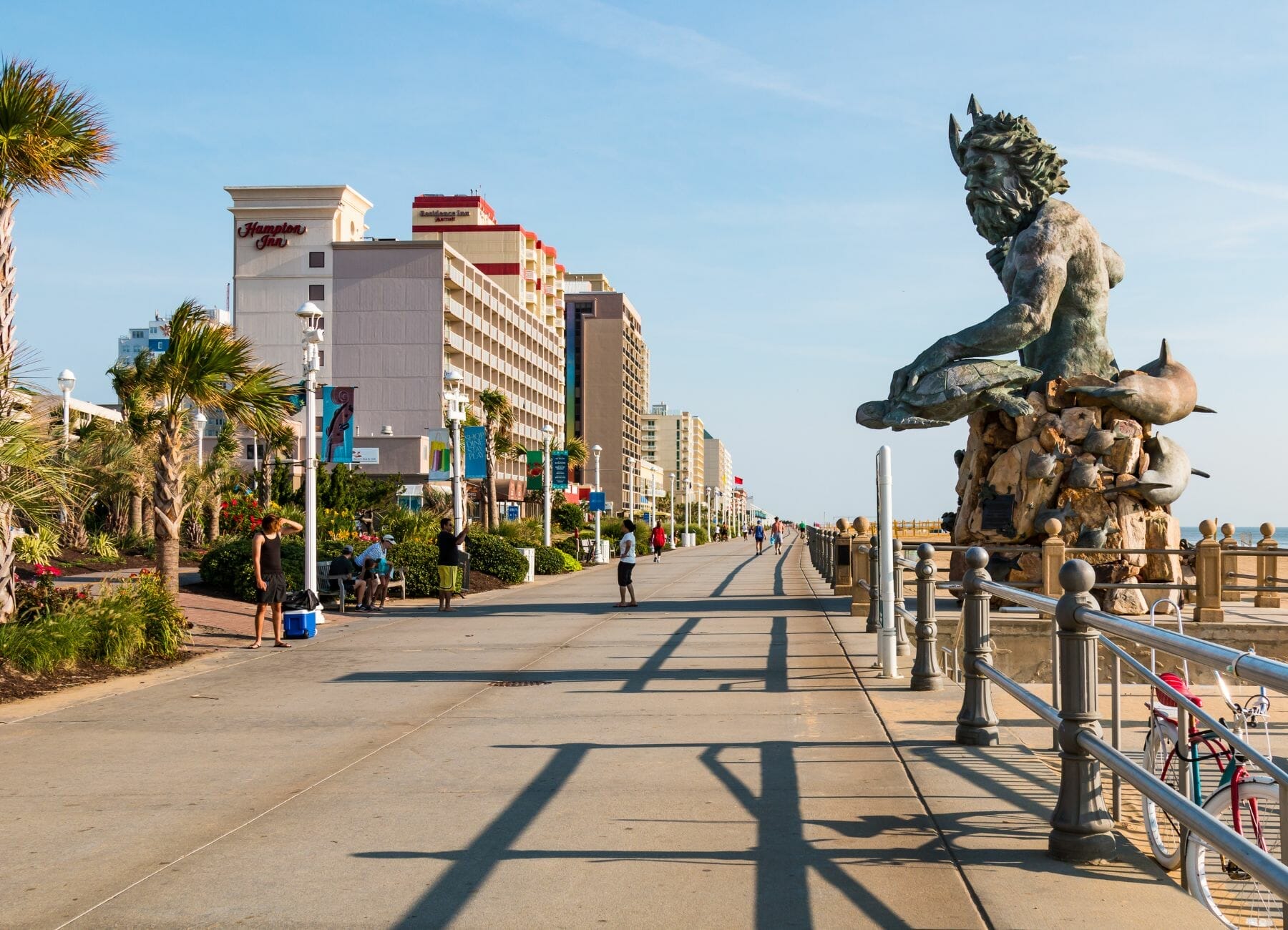 The ultimate vacation destination, Virginia Beach is the perfect place to soak up some sun by the sea. Not only can you play in the sand and splash in the waves, but the city also has a lot to offer in the way of parks, museums, gardens, and other awesome attractions. Of course, you'll also want to make sure to drive through the famous Chesapeake Bay Bridge-Tunnel that allows you to drive your car under the water!
Why Stop Here?
Beaches
Virginia Beach Boardwalk
First Landing State Park
Virginia Aquarium & Marine Science Center
Norfolk Botanical Garden
Military Aviation Museum
False Cape State Park
Back Bay National Wildlife Refuge
Cape Henry Lighthouse
Chesapeake Bay Bridge-Tunnel
Virginia Museum of Contemporary Arts
Mount Trashmore Park
Ocean Breeze Waterpark
Virginia Beach Surf & Rescue Museum
Ferry Plantation House
Children's Museum of Virginia
The Thoroughgood House
Where to Eat
Doc Taylor's Restaurant — Looking for a cheap and tasty meal? Doc Taylor's Restaurant has you covered! This yummy diner may be a hole in the wall, but they really know how to cook. They are known for their delicious Eggs Benedict, but pretty much anything from the breakfast menu is sure to please.
Where to Stay
Holiday Trav-L-Park — Your stay at this Virginia Beach park comes with FREE beach parking! You'll also have a lovely full-hookup site and access to amenities such as an RV wash, dog park, pool, game room, mini-golf course, and more.
Outer Banks, NC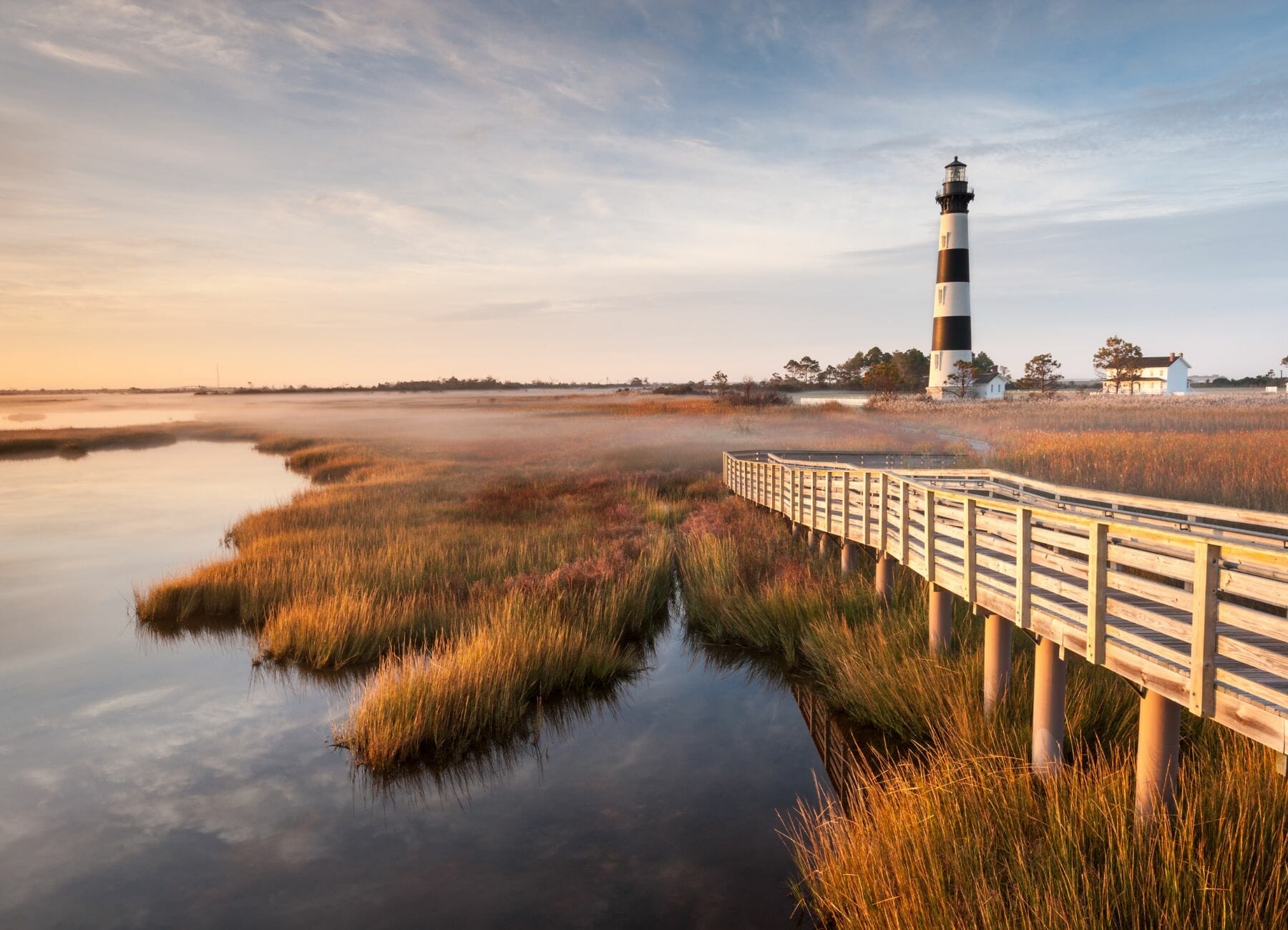 Obviously, you will need to make a stop in North Carolina when planning east coast RV trips. What better place to do this than a visit to the Outer Banks? The barrier islands in the Outer Banks are the perfect place to escape for a while. The lighthouses, wild horses, and natural beauty of the place can make you feel like you've moved to another world entirely, and we're certain you'll leave the place feeling rejuvenated and ready for the next stop.
Why Stop Here?
Wild Horses
Lighthouses
Jockey's Ridge State Park
Wright Brothers National Memorial
North Carolina Aquarium on Roanoke Island
Monument to a Century of Flight
Sandy Run Park
Springer's Point Preserve
Elizabethan Gardens
Nags Head Woods Preserve
The Lost Colony
Outer Banks Center for Wildlife Education
Where to Eat
Poor Richard's Sandwich Shop — Sometimes a simple sandwich is what you really want. Whenever that craving strikes, Poor Richard's Sandwich Shop in Manteo is the place for you. Their Italian sub is amazing, and the artichoke pasta salad is some of the best pasta salad out there!
Where to Stay
Frisco Woods Campground — Located in the Cape Hatteras National Seashore, Frisco Woods Campground is the perfect place to stay when visiting Outer Banks. Here, you'll find full-hookup, big-rig-friendly sites and amenities such as Wi-Fi, cable TV, an onsite store, a playground and pool, and more. Of course, the fact that this is a waterfront park makes it even more appealing!
Charleston, SC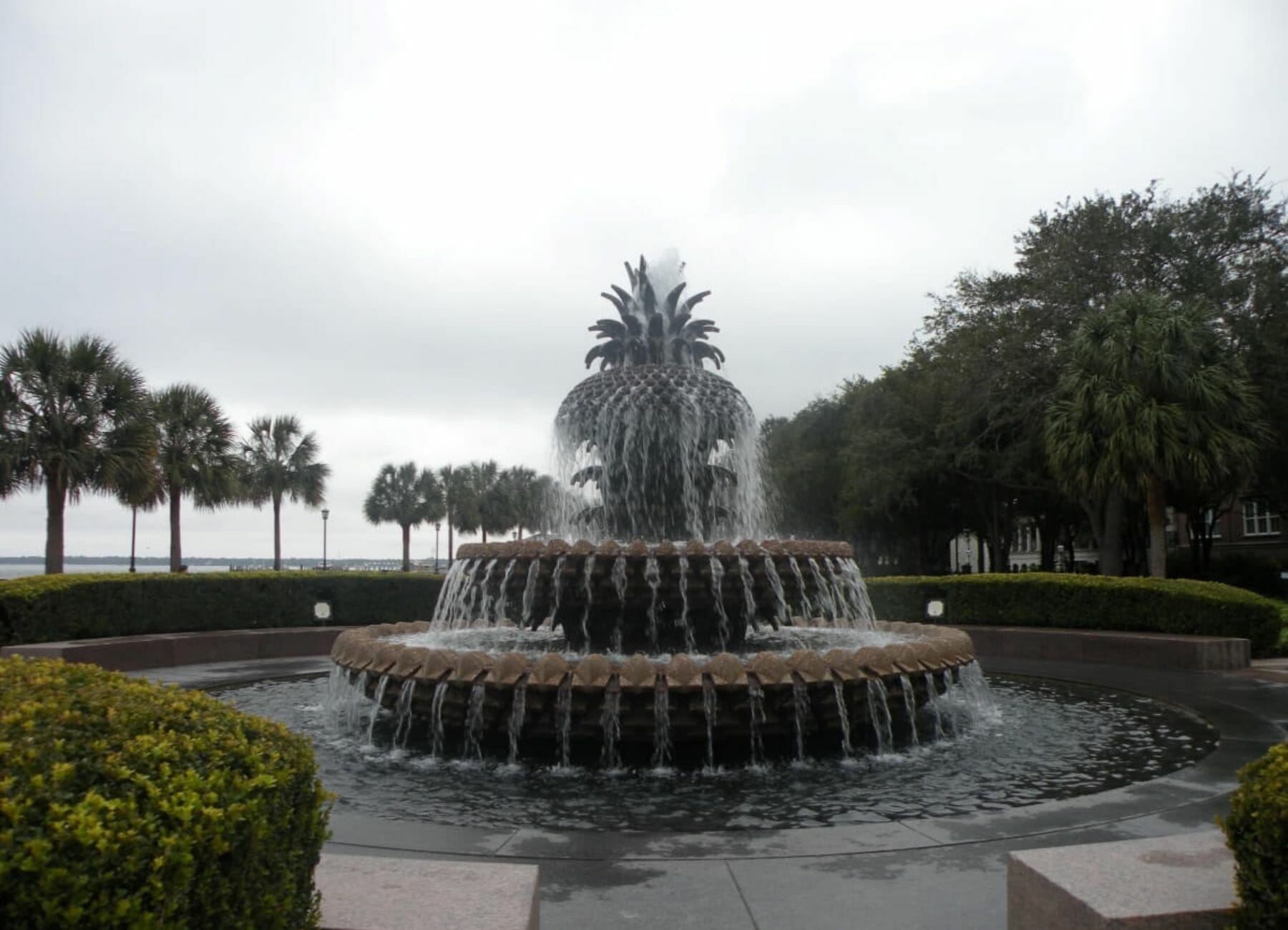 An adorable city with a special southern charm, Charleston is an excellent example of what South Carolina has to offer the world. The cobblestone streets, horse-drawn carriages, and pastel antebellum houses take you back to a bygone era. Tour one of those historic buildings, explore the historic forts or check out the aquarium. Whatever you do here, you're sure to have a great time.
Why Stop Here?
Fort Sumter and Fort Moultrie National Historical Park
Charles Towne Landing State Historic Site
Charles Pinckney National Historic Site
Angel Oak Tree
Magnolia Plantation and Gardens
Historic Charleston City Market
South Carolina Aquarium
Coyne Hall Plantation and Gardens
Patriots Point Naval and Maritime Museum
Joe Riley Waterfront Park
Middleton Place
The Charleston Museum
Gibbes Museum of Art
Where to Eat
Home Team BBQ — Barbecue is a delicious treat that we like to enjoy once in a while, so when we saw Home Team BBQ right by where we happened to be at dinnertime, we had to give it a try. It was wonderful! We loved everything we tried, but the pulled pork and tots were especially yummy!
Where to Stay
Lake Aire RV Park and Campground — Located just 15 minutes from Charleston, Lake Aire RV Park, and Campground is a fantastic lodging choice. Not only is this park in a great location, but it also offers sites with full hookups, clean bathhouses, and a laundry room. Of course, the amenities such as a pool and playground are also pretty nice!
Savannah, GA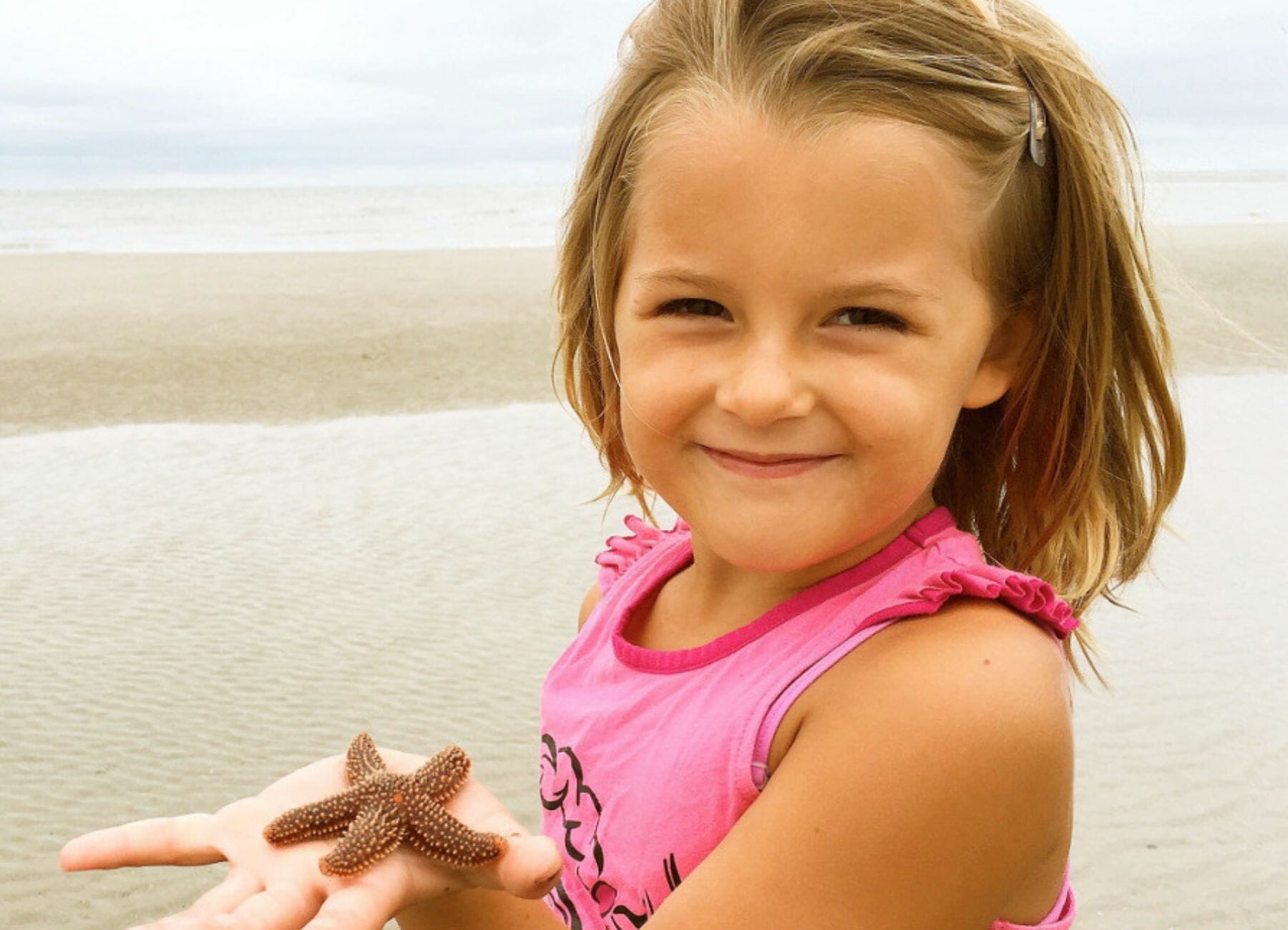 Like Wilmington, Savannah has an almost magical feeling to it. Like Charleston, it's a southern city if there ever was one, and the historic charm and Spanish moss found around every corner is just wonderful. On top of all that, the city boasts a variety of excellent tours, attractions, and food stops that simply cannot be missed. Oh, and Tybee Island is the perfect spot for a beach day!
Why Stop Here?
Old Town Trolley Tour
Savannah Belles Ferry
Tybee Island Segway Tour
Tybee Island Dolphin Tour
The Cathedral of St. John the Baptist
Forsyth Park
River Street
Georgia State Railroad Museum
Girl Scout First Headquarters
Oatland Island Wildlife Center
Jepson Center
Savannah Children's Museum
Historic Civil War Homes
Where to Eat
Maple Street Biscuit Company — Everyone knows that biscuits are a southern food, so it only makes sense that the best biscuit ever would be found in the southern city of Savannah. That's right, we think Maple Street Biscuit Company has the best biscuits of all time, and their biscuit sandwiches are to die for.
Where to Stay
Red Gate Campground & RV Park — A big-rig-friendly park, Red Gate Campground & RV Park is the perfect home base for anyone hoping to explore Savannah. This campground has everything you need to be comfortable, including Wi-Fi, hookups, an RV wash, a swimming pool, and more.
Learn more about visiting Savannah here: 21 Superb Things to Do in Savannah, GA With Kids
Augustine, FL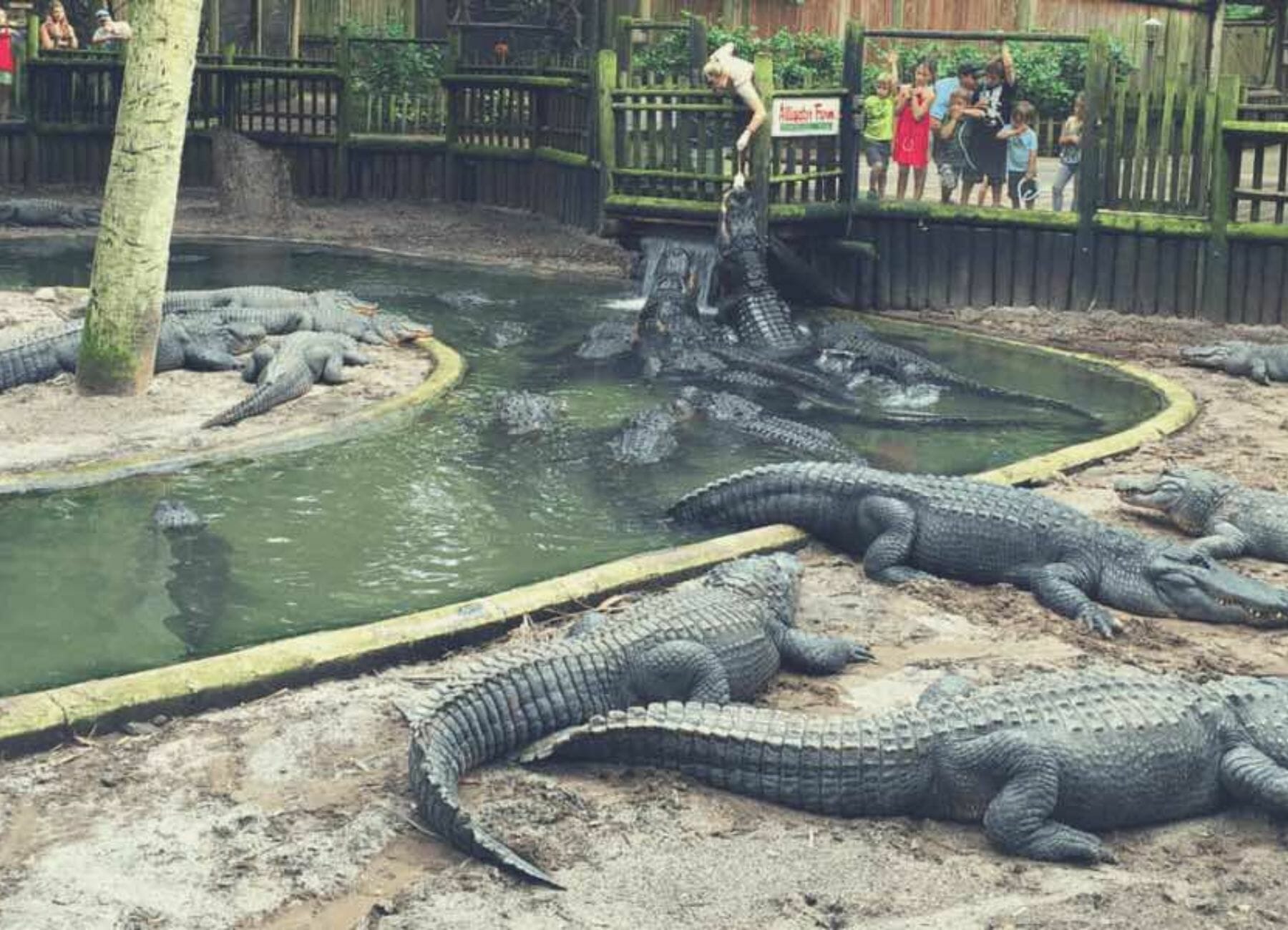 Another city with some incredible history behind it and a good amount of that lovely Spanish moss, St. Augustine is the final stop on our itinerary. Considering this is the oldest city in the United States, it should come as no surprise that it's full of historic landmarks. Not only that, but the place also has a whole lot of tourist attractions that you're sure to love.
Why Stop Here?
Alligator Farm
Marineland Dolphin Adventure
The Fountain of Youth Archaeological Park
Colonial Quarter
Castillo De San Marcos National Monument
St. Augustine Beach
Old Town Trolley
Pirate Museum
Ghost Tours
History and Architecture
Where to Eat
Sunset Grille — We loved this restaurant for its location right across from St. Augustine Beach. The ocean breeze, while we ate, was amazing, and the chowder fries were absolutely delicious.
Where to Stay
St. Augustine RV Resort — Located just off of I-95, St. Augustine is the perfect place to visit. There are other attractions that are nearby to St. Augustine, such as Daytona Beach. Large full-hookup sites are perfect for any size rig, and the Wi-Fi, cable TV, laundry room, and clean restrooms help ensure you're comfortable during your stay.
Learn more about visiting St. Augustine here: 17 Exciting Things to do in St. Augustine with Kids
There you have it, an awesome east coast RV trip itinerary that ensures you see all the best places the east coast has to offer. You can't go wrong by following this plan for east coast RV trips (and giving it some of your own personal touches). What are you waiting for? Get out there and explore!
More Info Check Out:
17+ Fun Things to Do in Philadelphia with Kids!
Things to Do in Boston with Kids
8 Travel Memberships Worth Having
The Best RV Camping in Northern California
7 Amazing Michigan Campgrounds On Lakes To Stay At This Summer
19 RVing For Beginners Tips You Will Want To Know
RV Itinerary West Coast – 26 Epic Places To Stop
15 Awesome New Mexico RV Parks Worth A Visit
Why You Should Rent Out Your RV And How To Do It
25 Exciting and Fun Things To Do In Myrtle Beach, SC
Top 14 Maine National Parks and State Parks To Visit
Top 8 Best Amusement Parks In NJ
Jenkinson's Boardwalk NJ (What To Know When Visiting)
The Best Summer Fun At The Wildwood New Jersey Boardwalk
Casino Pier New Jersey – Everything You Need To Know To Have An Awesome Time!
14+ Things to do in Gettysburg
23 Things to do in Washington DC with Kids
Pin This Post: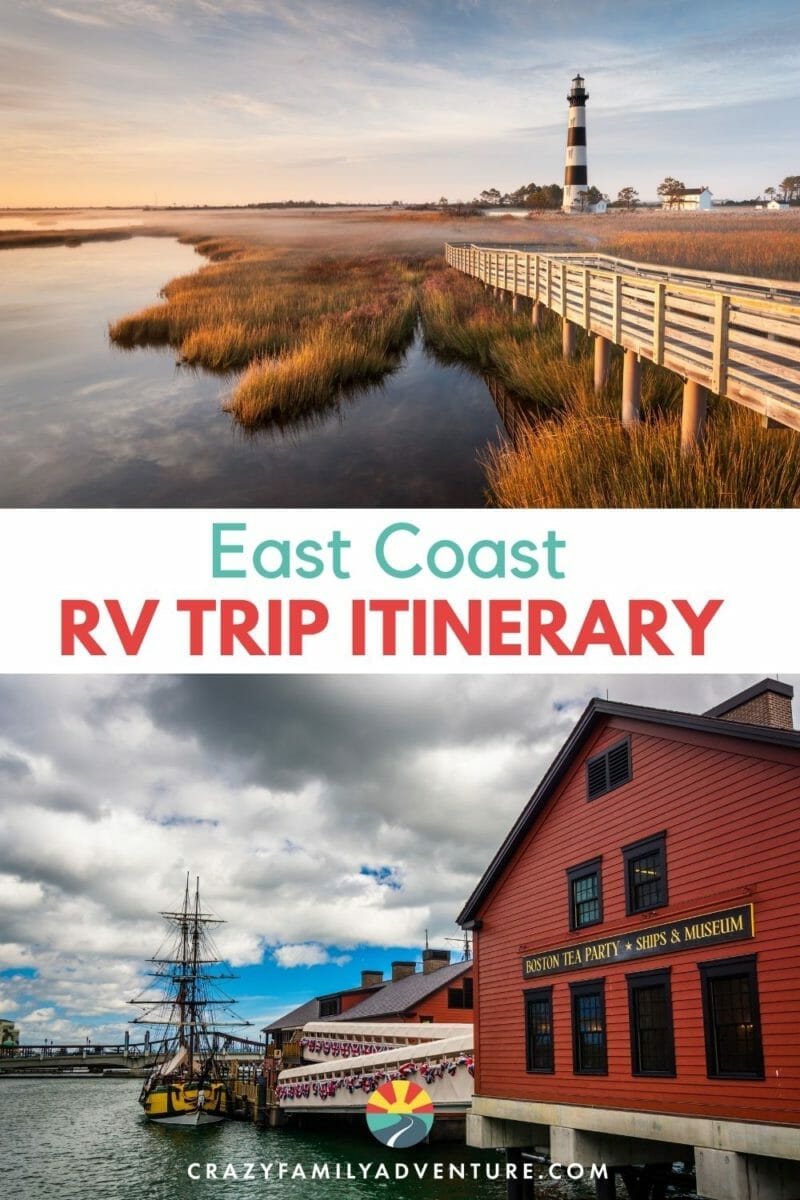 DISCLOSURE: This post may contain affiliate links, meaning I get a commission if you decide to make a purchase through my links, at no cost to you. Please read my disclosure for more info.