We've discussed some of the awesome services Good Sam has to offer RVers. Their discount club is one of the most well known out there and their roadside assistance is excellent too. Another great Good Sam offering? Good Sam Rentals, a peer-to-peer RV rental service.
Good Sam Rentals are a wonderful option for anyone who needs an RV, but doesn't want to own one of their own. Or someone who is looking to purchase an RV but wants to try out some different models first. They are easy to rent and make any road trip a more pleasant one.
You can also rent an RV and have it delivered to a campground if you know you are going to be staying in one place! This means you can experience a 5th wheel or travel trailer without having to have a big truck that can tow it.
Curious to know more about this most recent addition to the Good Sam services lineup? Read on.
Why Rent an RV?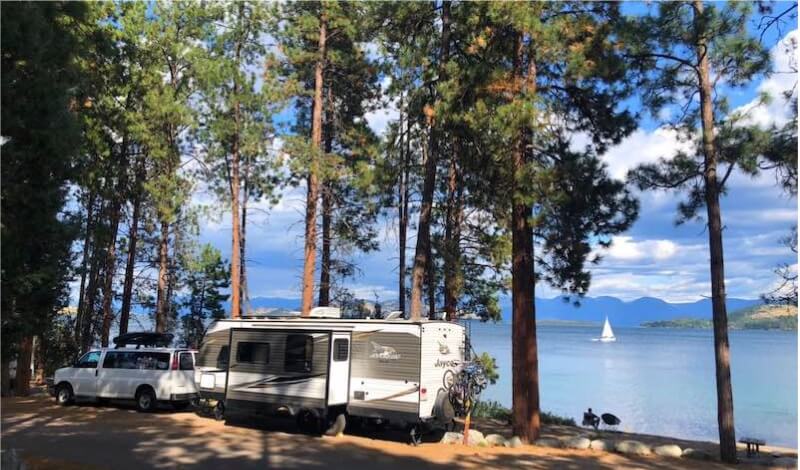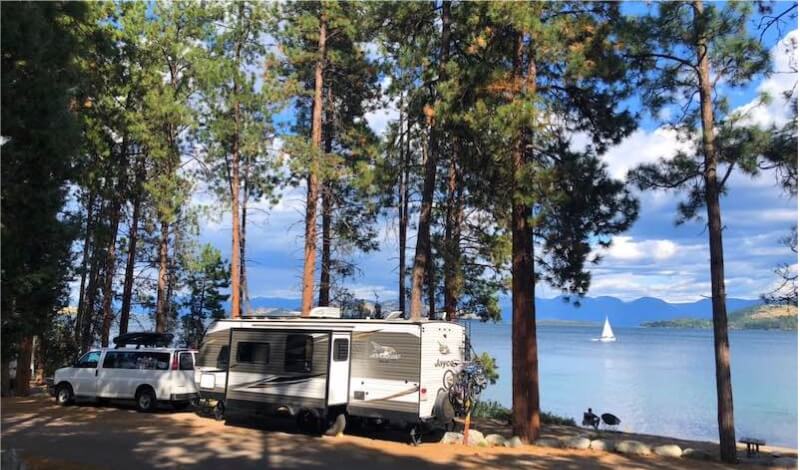 Rental RVs are perfect—for those looking to take a once-in-a-lifetime road trip, for those needing a place for the in-laws to stay while they visit, or even for full-time RVers who need a place to stay while their own RV has repairs made. Plus it is a great way to experience an RV before you buy one and to help you determine the things you want or don't want in the RV you buy.
Wondering why someone would choose an RV rental over a hotel room or house rental? There are actually a number of reasons Good Sam Rentals might be a better option for your upcoming getaway.
Freedom to Go Anywhere
Traveling in an RV gives you freedom—the freedom to go almost anywhere you like and stay there, even if there is no hotel available and even if it's off the beaten path. Want to sleep in the middle of the desert or by the ocean? An RV allows you to do just that.
Flexibility to Move on Your Own Time
Another major perk of RV travel is the flexibility to change plans at the drop of a hat while you are on the road. You can leave when you like and arrive when you like—unless you're working with campground reservations, of course—and staying an extra day because you love a place is no big deal. This is incredibly freeing and it's the way road trips should be. **Do note changing an RV reservation on the fly isn't usually possible. But the flexibility within your dates and your trip is great!
Comfort Wherever You Roam
Going wherever you want, whenever you want is only fun if you can be comfortable while you do it. Fortunately, an RV will keep you nice and comfortable wherever you roam. Because there is a kitchen, bathroom, and bed on board, you can do anything you'd do in a house, wherever you happen to park your RV rental. This includes the middle of the desert, the beach, and every place in between.
Make Road Trip Memories
All of this freedom to roam anywhere in comfort and on your own time is sure to result in one thing: incredible road trip memories. It gives you the chance to slow down when you're having fun and really take it all in. It also gives you the ability to keep everyone comfortable, even while driving down the road. This means good moods will be had all around, even on those longer travel days.
Why Choose Good Sam RV Rentals?
Okay, so clearly there are many situations that call for an RV rental, but why choose Good Sam Rentals specifically? After all, there are a few different RV rental platforms out there these days. Here's what makes Good Sam an excellent option that stands out above the rest.
Trusted Name
First and foremost, we have to remind you that Good Sam is one of the most trusted names in the RV industry. Therefore, it only makes sense that a person would feel at ease using their RV rental service.
After all, you wouldn't want anything to happen that would ruin your trip. You can rest easy knowing Good Sam has your back, just as they've had the backs of other RVers for the past 55+ years.
Lowest Rental Fees
Obviously, spending a bit less on your getaway is always better. That's why we love that Good Sam offers renters the lowest rental fees in the industry. Meaning more money in your pocket to put toward your adventures out on the road.
Excellent Coverage
As mentioned above, Good Sam has had the backs of RVers for many decades now. Therefore, it only stands to reason that they would protect the owners of their rental RVs—as well as the renters—by providing excellent insurance coverage. Check out the Good Sam Rental site for all the details on insurance.
You can learn more about the insurance piece here: https://www.rvrentals.com/OwnerInsurance
24/7 Roadside Assistance
Most seasoned RVers already know that Good Sam offers excellent RV roadside assistance. This same service is provided to those who rent RVs through their website. That's right, by renting an RV through Good Sam, you can count on the same 24/7 roadside assistance service that the most experienced RVers use and love.
How Does It Work?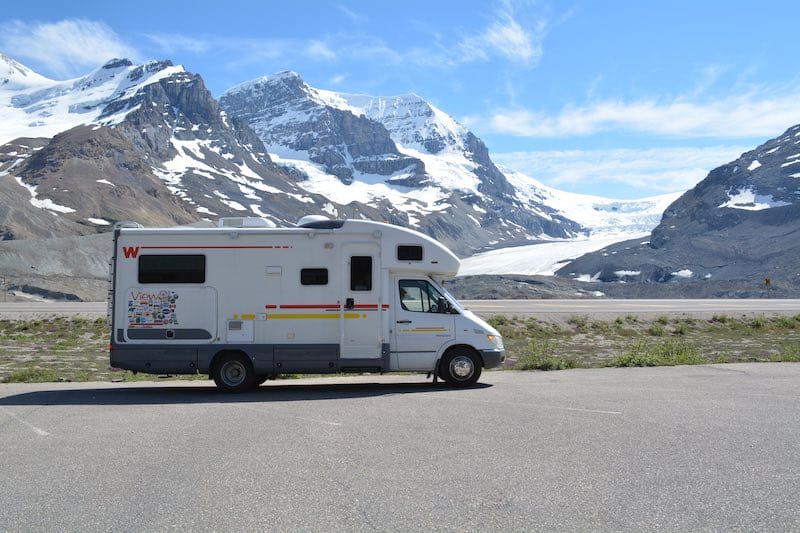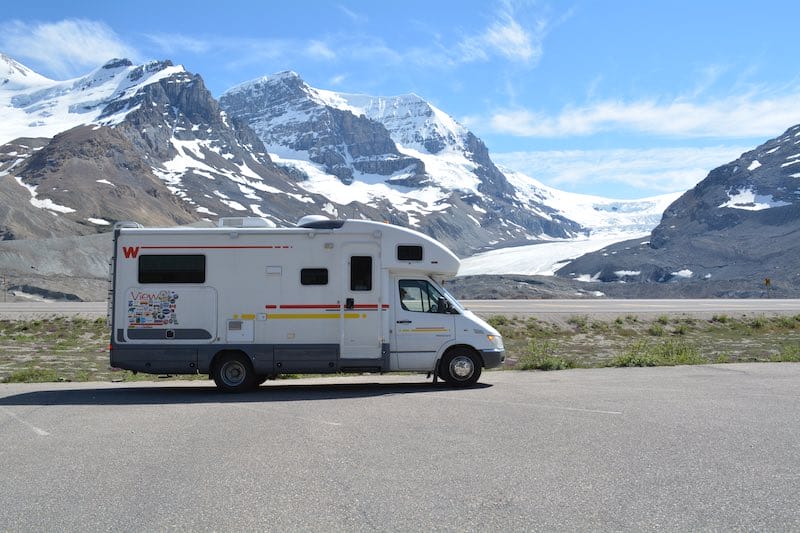 Now that you understand why you might choose to rent an RV from Good Sam Rentals, let's talk a bit about how the process works. Honestly, it's all pretty straightforward. Still, knowing what you'll need to do as you dive in does help things go more smoothly.
Search the Area You Wish to Rent From
The first step is to run a search on the Good Sam Rentals page. Be sure to include your location, your dates and number of people you need the RV to sleep. You can also filter further based on RV class, size, price, delivery address and amenities. Using this information, the search feature will be able to pull up a selection of rigs that might work for you.
Double-Check Reviews and Amenities
Once you find a motorhome or trailer that you love, check out the amenities offered to be sure all of your needs will be met. Keep in mind that some RVs do not come equipped with a shower, and others may not have a freezer. Therefore, you won't want to take any amenity for granted.
You can also see if the RV is pet-friendly, tailgate-friendly, festival-friendly, etc to help see if it will work for what you are looking to do.
You'll also want to peek at the reviews for the rig you're considering. This will give you an idea of what to expect from the owner who is renting the rig out. It'll also help you weed out any that may not work for you.
Get A Quote
You can start the booking process by getting a quote. To do this you do the following:
See if the RV is available for the days you want.
Set Your pickup or delivery option.
Choose your insurance package.
Choose any add-ons you are interested in.
After that you will get a quote so you know how much it is to rent the RV before moving forward.
Book Your RV
Once you are set on the RV and price you can move ahead with booking. If you have specific questions you can message the RV owner at this time. And they can message you as well. If you do decide to adjust your dates you can work with the owner on that as well.
Become Verified and Book
You then go through a quick and easy verification process as the last step in booking. After that your request is sent to the owner for approval.
Once everything is confirmed, you'll book the RV and pay part or all of your total due based on your dates.. You would owe 50% of the booking total if booked at least 30 days in advance. The other 50% is due 30 days before the trip starts. If your trip is booked within 30 days of when the rental starts you would owe 100% of the total along with the deposit amount. The deposit amount of $1000 is put on your card 2 days before your rental starts.
Enjoy Your Trip!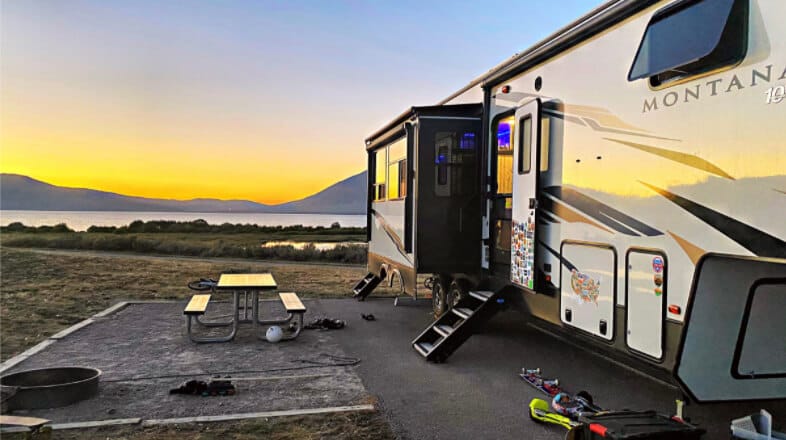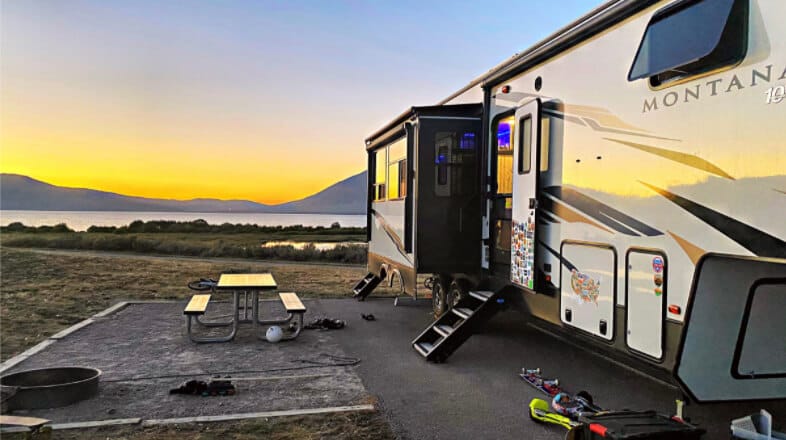 With your RV fully booked, we recommend you reach out to the owner to go over pick-up/delivery locations and time (you can do this through the site until your booking is confirmed at that time the contact information from both parties will be shared privately). Take note that you should plan for a few hours during pick-up so the owner can go over the RV with you and how things work. You will also be signing paperwork during this time. Remember, you don't want to rush the walkthrough so block off time for this. You will be glad you did when you are on the road and wondering how something works! You can ask the owner how long their walkthroughs usually are.
At this time you can also confirm what comes with the RV so you are prepared with what you need to get together before your trip. Staying in touch with the owner before the trip will help to make sure that the pickup and drop off and the whole trip are a success!
Make sure to leave a review when you return!
Clearly, Good Sam Rentals are a great option for a variety of situations. Next time you're headed out on a trip or need an RV for anything else, we highly recommend going through the well-loved and trusted Good Sam company. Plus, once your RV is booked, be sure to check out your local Camping World to stock up on all the fun things to bring along on your trip! You will also want to check our post: Benefits of Having Good Sam TravelAssist before your trip!
More RVing Posts For Your Trip:
19 RVing For Beginners Tips You Will Want To Know
8 Travel Memberships Worth Having
Why You Should Rent Out Your RV And How To Do It
RV Checklist To Make Your Trip A Success
The Ultimate RV Packing List To Make Your Trip A Success
40+ Helpful Tips For Planning An RV Trip
Everything You Need To Know To Pick The Best Family RV
15 RV Campsites You Will Want To Stay At
15 Authentic New Mexico RV Parks Worth A Visit
The Best RV Camping in Northern California
Pin This Post For Later: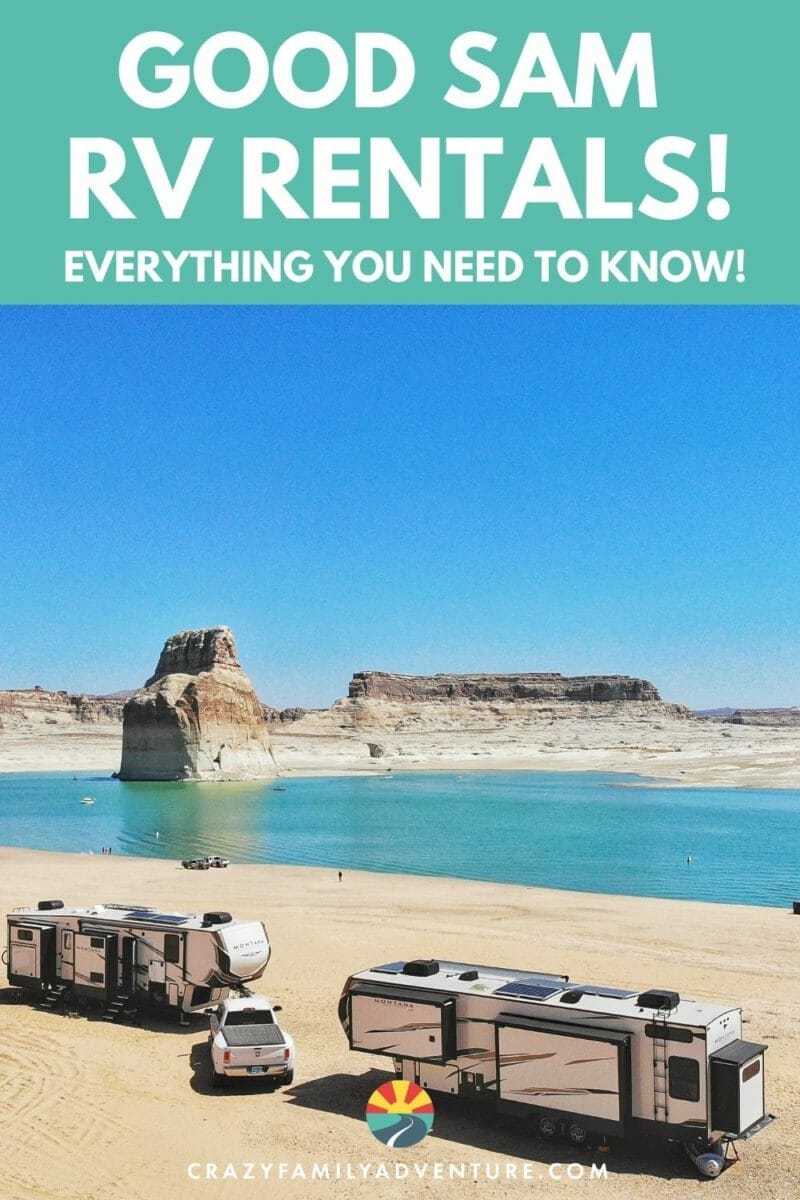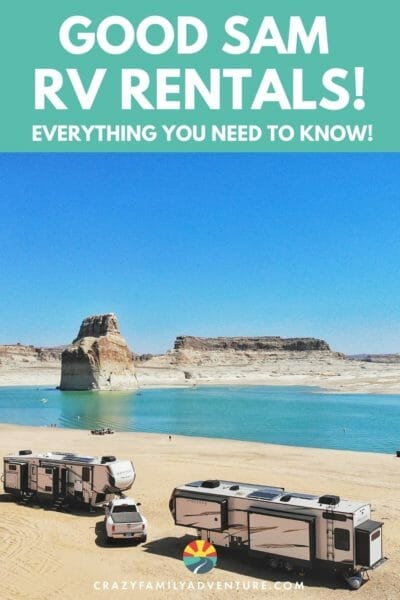 DISCLOSURE: This post may contain affiliate links, meaning I get a commission if you decide to make a purchase through my links, at no cost to you. Please read my disclosure for more info.