RVing allows you to wander off the beaten path in complete comfort, as you take your kitchen, bathroom, and bedroom with you everywhere you go. Learning the basics of RVing for beginners is an important thing to do before you hit the road.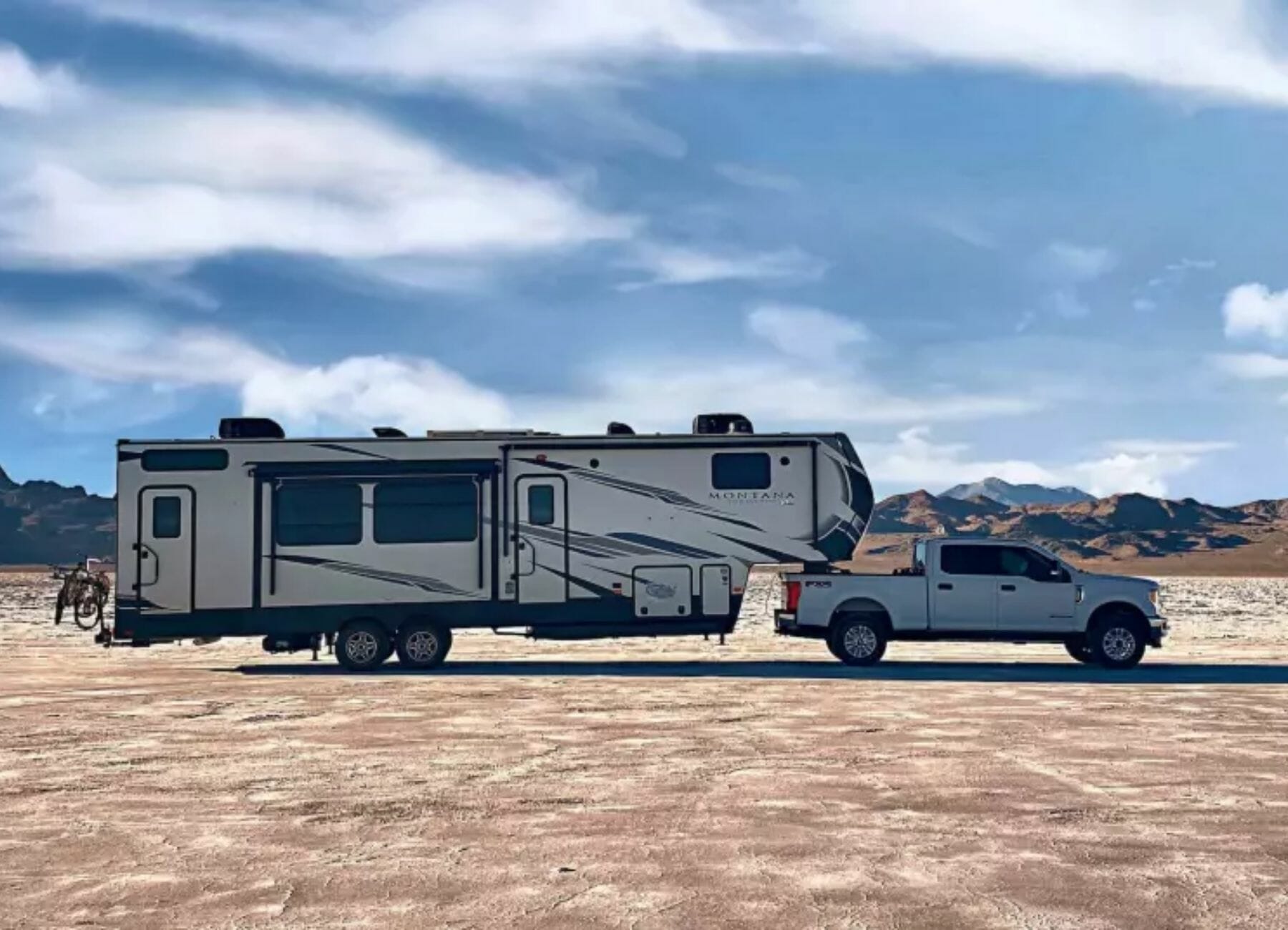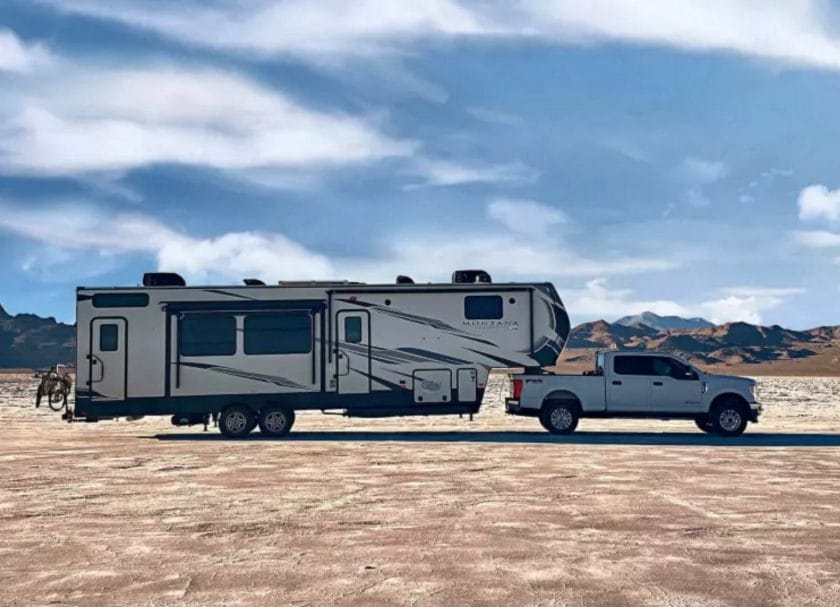 Below, you will find the things we wish we had known as an RV beginner so you can get going without hitting some of the bumps and roadblocks often encountered by our beginner RVer friends when they had out on an RV trip. We lived and traveled full time in our RV for over 8 years so we have some experience!  
Buy an RV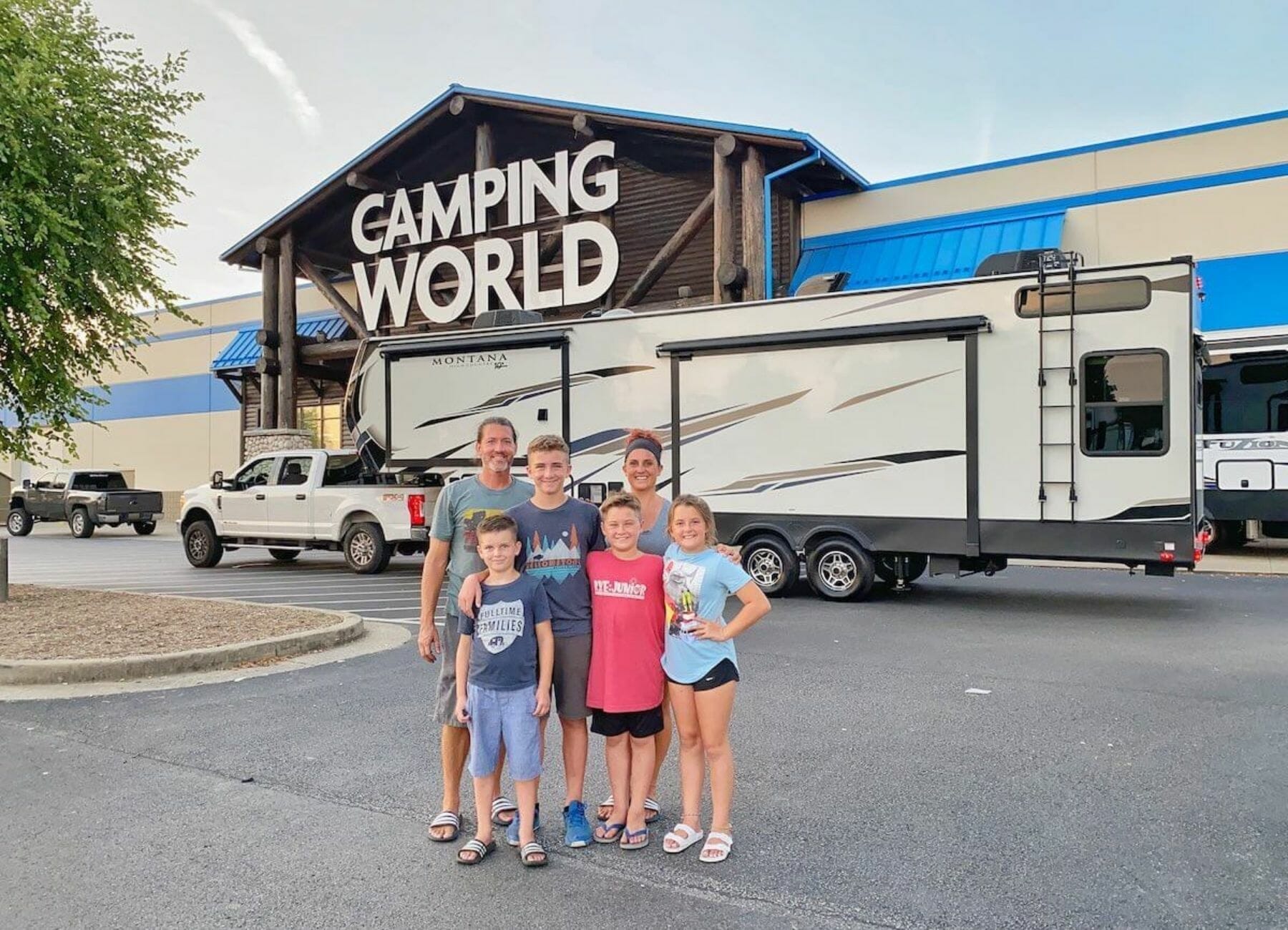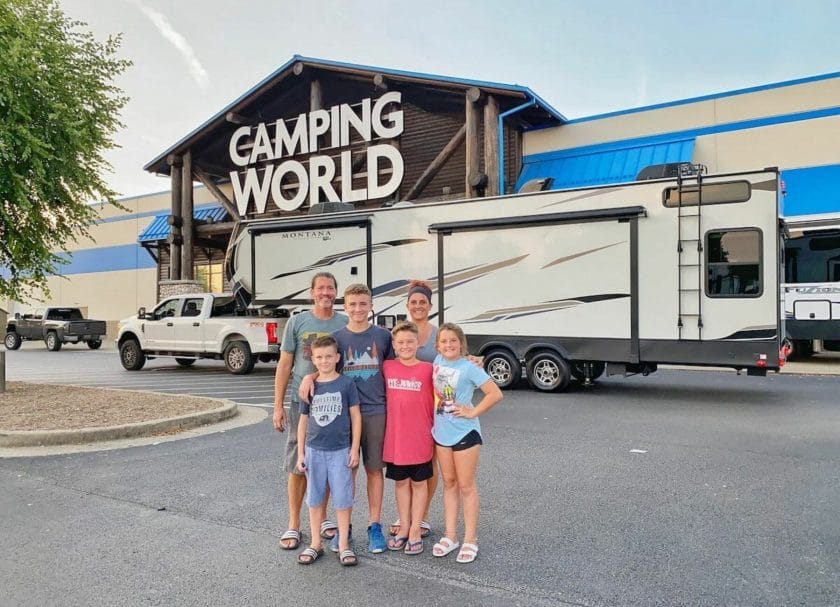 The first thing you'll have to do before you hit the road is decide if you are going to buy an RV or rent an RV. There is a lot to learn about RVs before you actually make a purchase, and figuring out what you need to know and how to gather this information can be overwhelming.
First, it's important to know about the various types of RVs. These include:
Class A Motorhome
The class A motorhome looks very much like a bus and is often referred to as a bus or sometimes a coach. Class As tends to be the largest of the motorhomes (though there are some smaller class A RVs out there), and are often the most luxurious option. 
We owned a Newmar Class A that we remodeled to fit our family of 6.
Class B Motorhome/Campervan
A class B might be referred to as a motorhome or a campervan. These are the smallest of motorhomes and often look like regular passenger vans from the outside. Because they are small, the amenities in these rigs are basic, and most don't sleep more than 2–3 people.
Class C Motorhome
Class C motorhomes are what a lot of people would consider the quintessential motorhome. They typically have a boxy look—much like a moving truck—and include a piece that sticks out over the cab and usually houses a bed. While there are some large class Cs out there (including the super C, which uses a semi as the chassis), class Cs tend to be smaller than class A RVs.
We also had a very small Class C – just 23 feet for our family of 6 and 2 big dogs!
Bumper Pull Travel Trailer
The bumper-pull travel trailer is a trailer that gets pulled behind the bumper of a truck. These can be quite small, making them a good option for those with smaller trucks. There are also longer, heavier bumper-pull trailers on the market, which often require the use of a weight-distribution hitch system.
Many people appreciate the relatively low cost of travel trailers compared to motorhomes and fifth wheels.
We have owned a couple of these as well :)! A 30 foot trailer and a 21 foot trailer. I have to say I preferred the 21 foot trailer!
Fifth Wheel
Fifth wheel trailers are hitched up using a hitch in the bed of the truck rather than at the bumper. This makes them easier to maneuver and less likely to fishtail. They tend to be larger and heavier than travel trailers and are also usually more expensive. Many full-time RVers like fifth wheels for the amount of living space and storage space they offer.
We had one of these too :). It was a pretty sweet setup! We remodeled the 5th wheel to feel more like home too.
Pop Up, Hybrid, and A-Frame Camper Trailers
Technically speaking, pop-up campers, hybrid campers, and A-frame trailers all probably fit in the category of bumper-pull trailers. That said, we feel they deserve a category of their own. All of these types of trailers include some sort of pop-out capability. This allows the user to have more living space, as well as an easy-to-tow camper option.
The rig that will work best for you will depend on a variety of things. To determine which you should buy, we recommend considering…
Whether you will be full-time.
How frequently you plan to travel.
How long you will stay in each location.
The seasons you plan to use the RV in.
Where you will stay.
The age of your kids.
Cargo carrying capacity.
It might also help to watch YouTube videos of various RVs to get a feel for how they might work for your family on a day-to-day basis. This video walkthrough of our RV is a great place to start.
Another option? Once you have an idea of the type of RV you want, rent an RV or two before you buy. This will help ensure you get the right thing for you. 
You can learn more about choosing the right RV for your family in this article we wrote on the subject.
Packing an RV
Packing for an RV trip is different from packing for other types of vacations and road trips. Why? Because you have to include things you never had to think about before.
Obviously, you will need clothes and toiletries, but you'll also have to pack all the things you need for a camping trip. These might include outside toys, pool toys, beach toys, camping chairs, campfire equipment, and more. Additionally, you will have to grab the RV essentials such as leveling blocks, a freshwater hose, adapters for the electricity, and a sewer hose.
This is far from all you'll need, so be sure to check out our RV packing list to ensure you don't forget anything.
It's also a good idea to learn a bit about how to properly pack an RV. Every RV has a specific cargo carrying capacity, and it's important that you stick to that. Additionally, trucks have weight limitations that must be adhered to.
Another important piece of advice: Pack your RV in such a way that the weight of your cargo is spread evenly across the camper. This helps keep you and your family safe as you drive down the road. 
RV Kitchen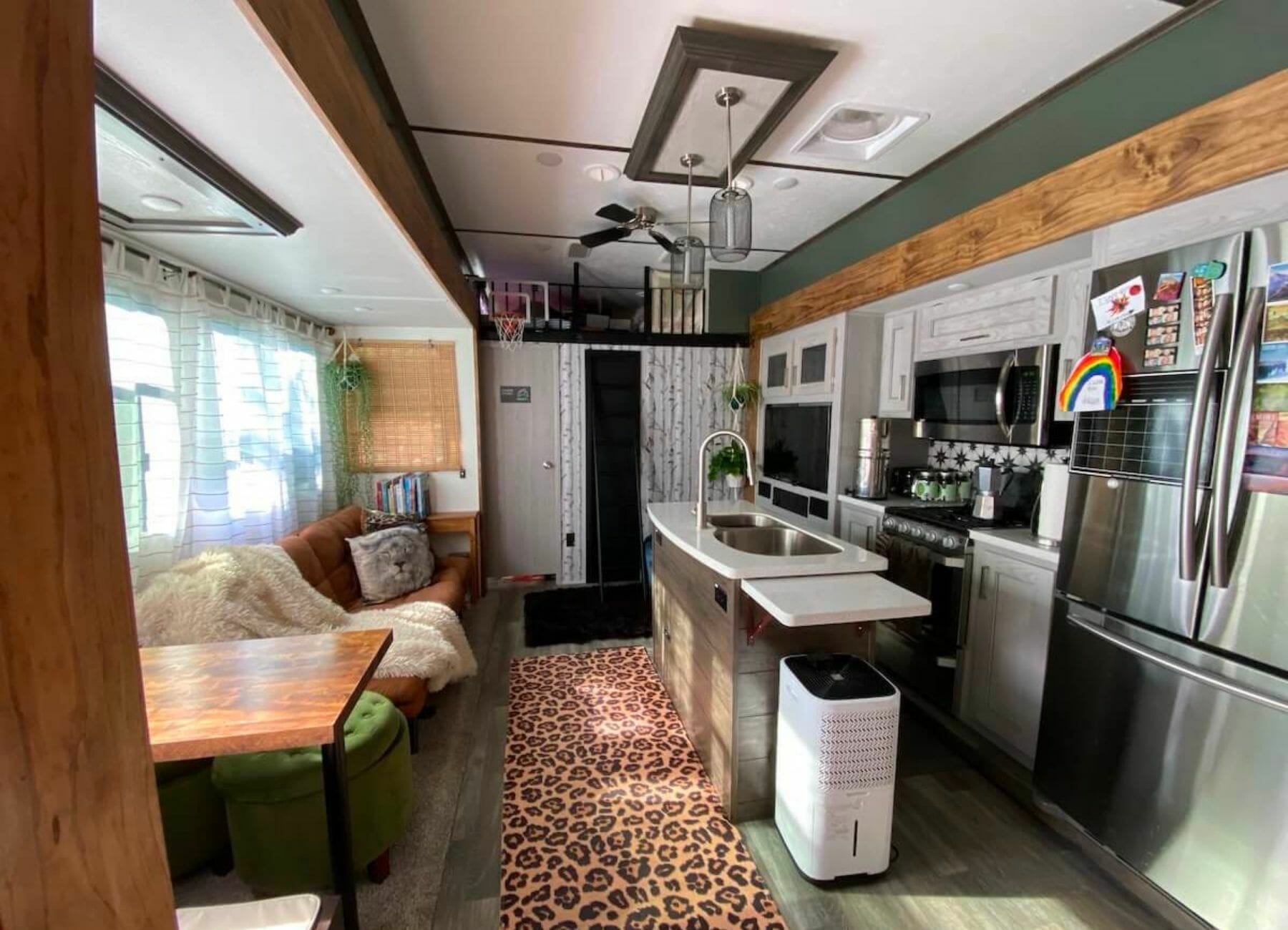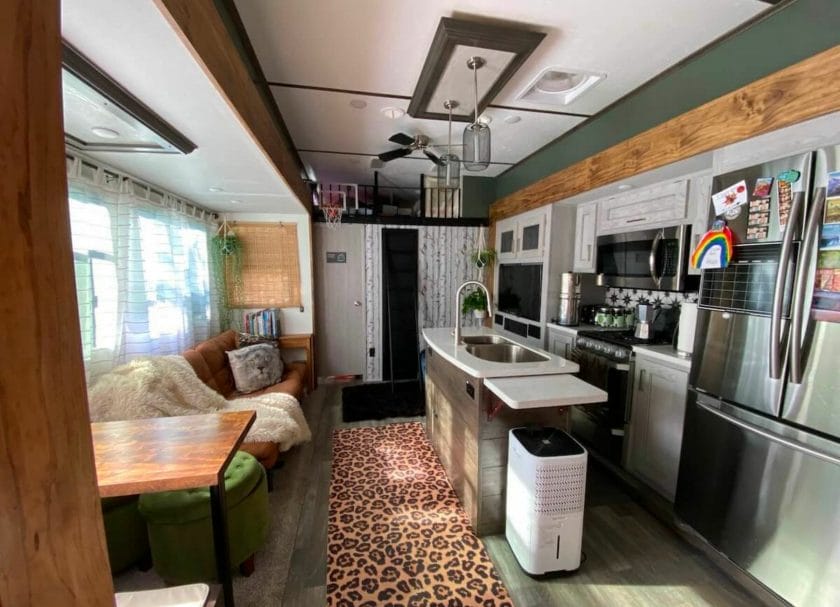 We mentioned that packing an RV involves packing things you wouldn't normally have to think about on vacation. Stocking the kitchen in your RV is the perfect example of this. You'll have to stock up on break-resistant dishes, a set of silverware just for the RV, and a set of pots and pans that will fit in your tiny RV cabinets.
That said, because RV kitchen space is limited, you'll want to make sure you only grab what's actually necessary. Here's our guide for properly stocking and organizing your RV kitchen.
RVing Safely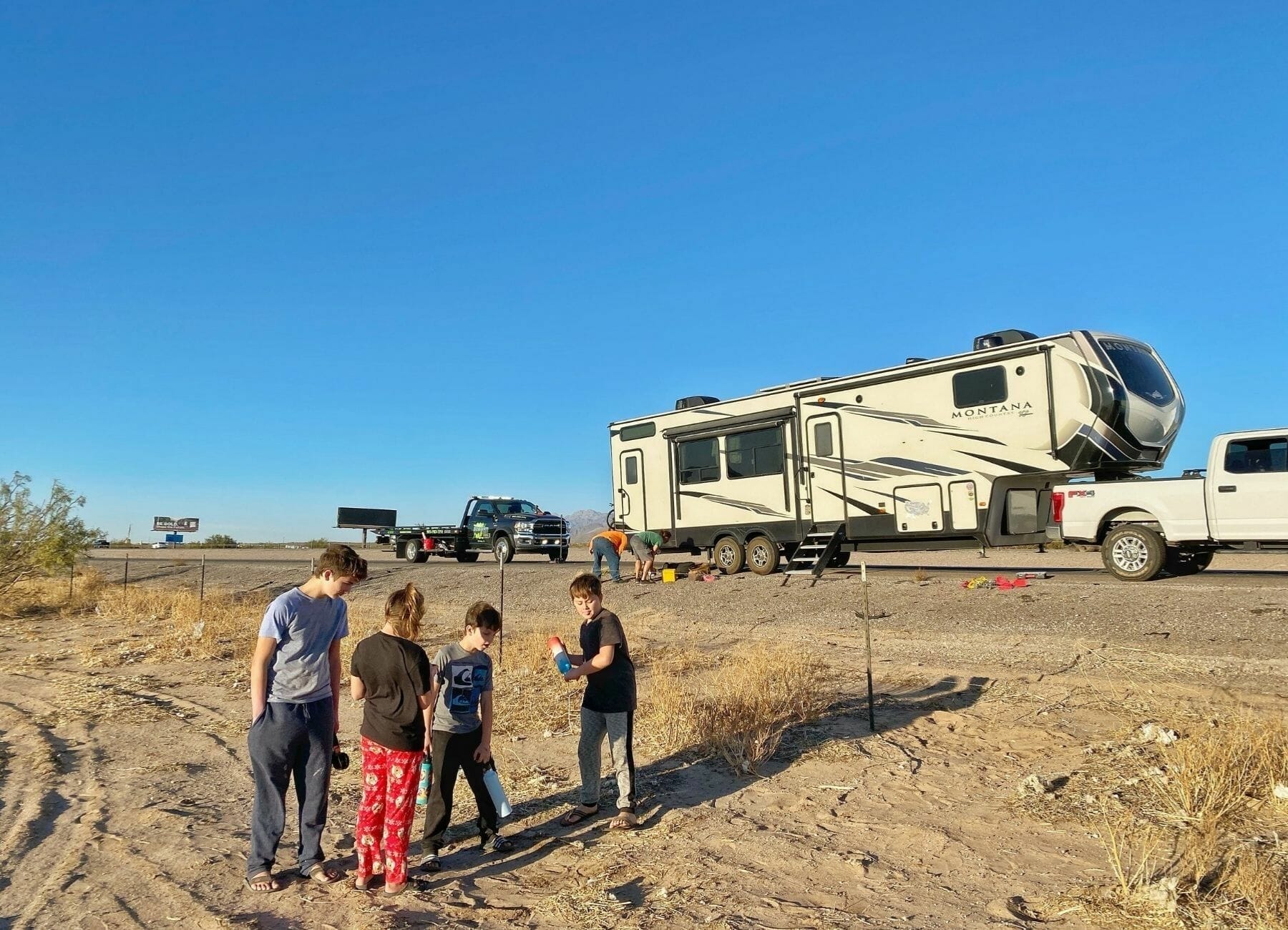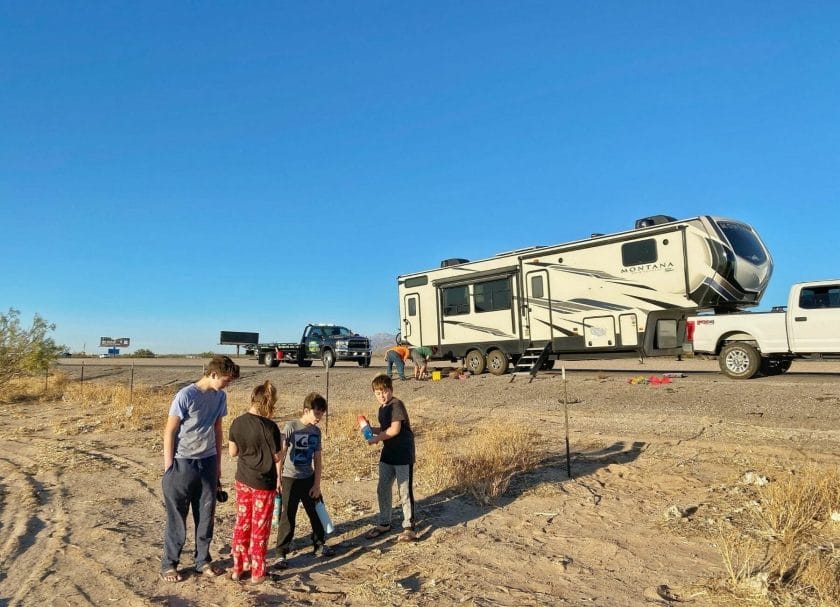 Properly packing your RV is only the first step toward ensuring your family is safe as you travel in your RV. There are a number of other things you can do to make RVing as safe as possible, in addition to packing a well-planned tool kit.
One of the most important things to make sure you have in place before you get started? Good RV roadside assistance such as the service offered through Good Sam. We also highly recommend looking into Good Sam's Travel Assist program, which will help you in case of a medical emergency.
Road Trips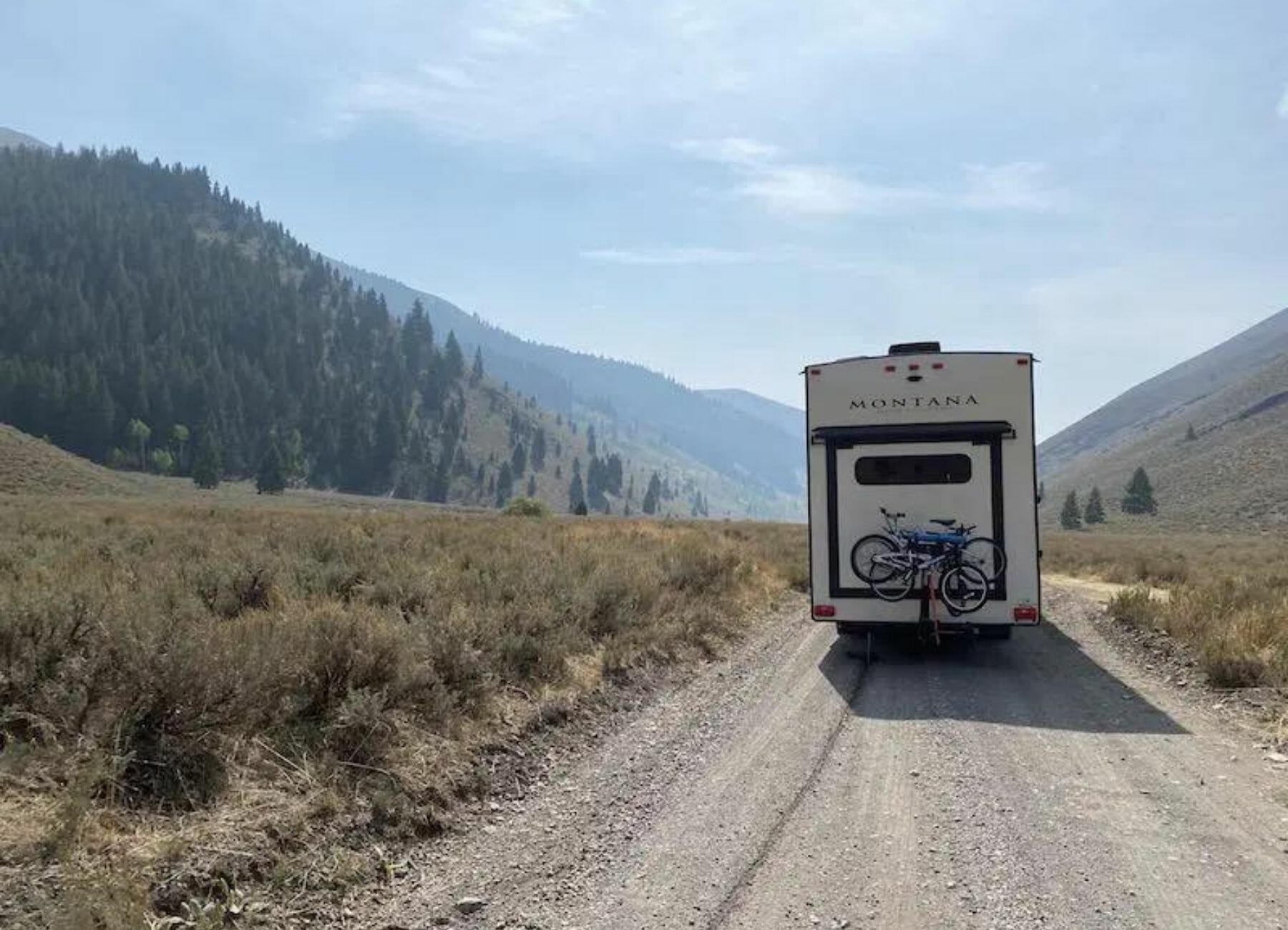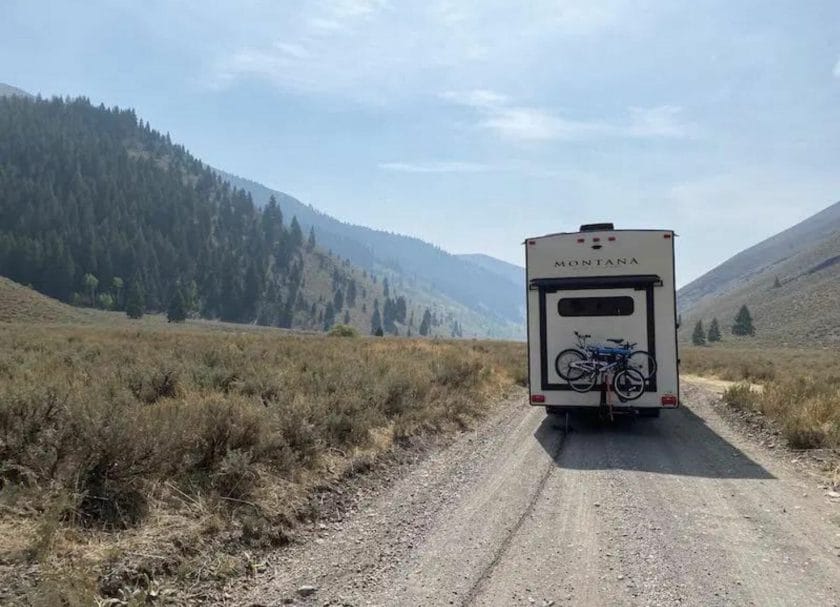 With your RV purchased and packed, and with roadside assistance in place, it's time to start planning your RV travel adventures. There are tons of amazing options for RVers out there. Whether you prefer boondocking and winging it or booking an RV park months in advance, there is an awesome RV adventure out there for you.
To get started, we highly recommend reading our guide to planning an RV trip. From there, you can download our recommended RV apps, which will help you with everything from planning and finding campgrounds to checking the weather and ensuring you're on the best route.
Not sure where to go or what to do? Some of our favorite road trip itineraries, stops, and lodging options can be found below:
RV Parking and Setting Up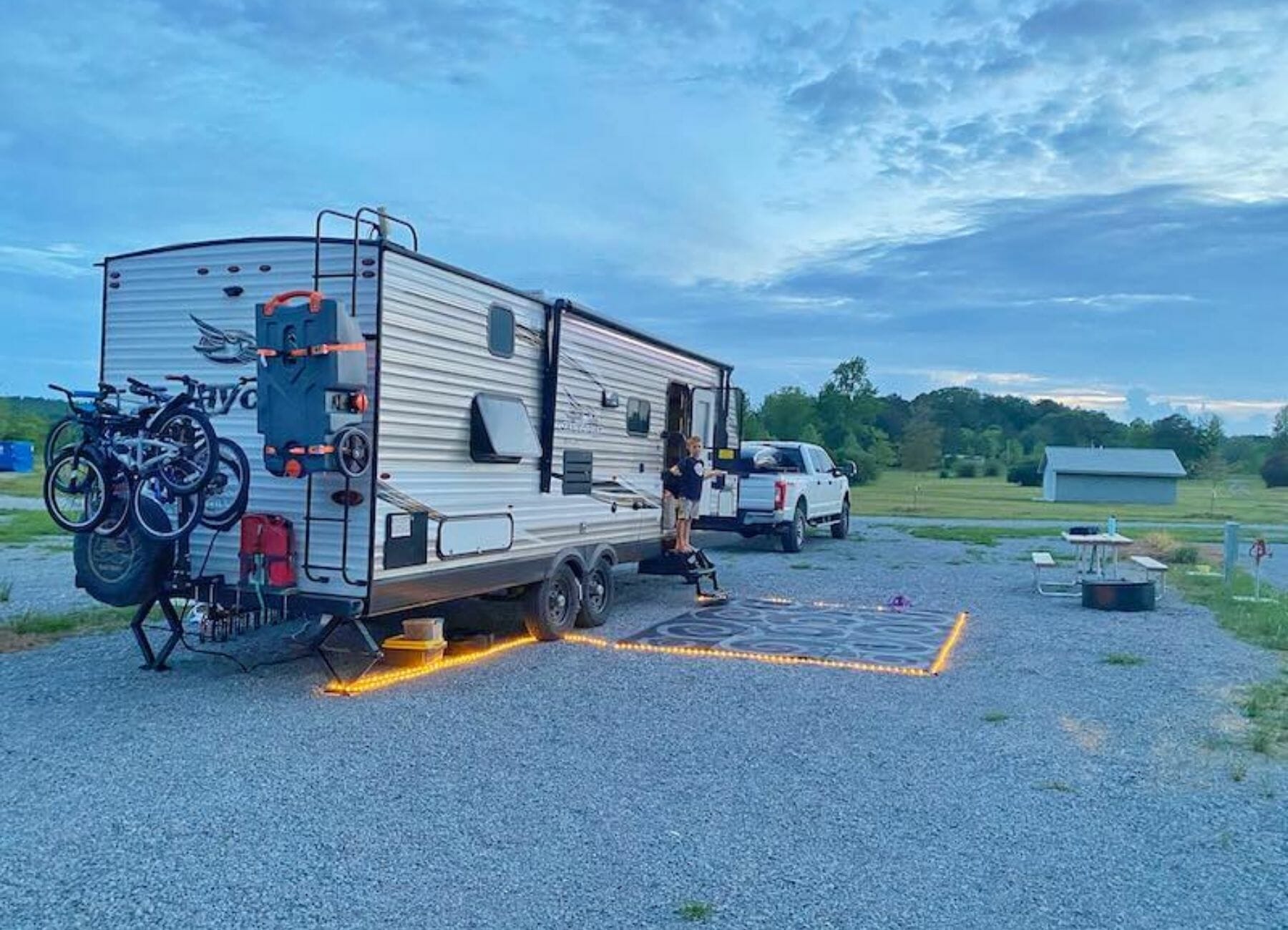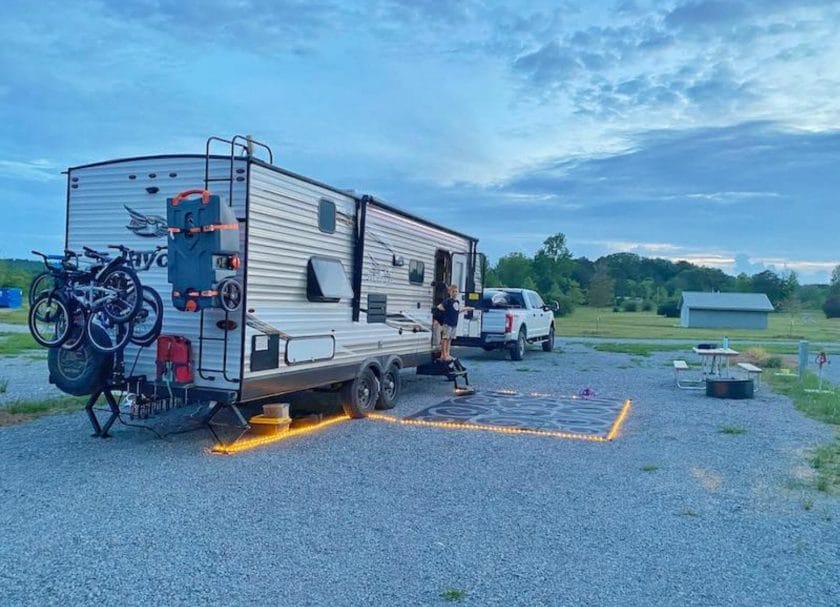 Driving an RV is a little bit stressful, especially if you've never driven a big rig before. Thankfully, if you're willing to go slow and stick to trucking routes, you should be able to figure it out fairly easily.
The really tricky part comes into play when it's time to try your hand at RV parking. We recommend practicing this in a parking lot and always, always using a spotter. The more you practice, the better you'll be, so make a point of practicing as much as you can before your first trip.
Don't feel comfortable backing into a campsite just yet? Ask the campground for a pull-through site.
Of course, there's more to setting up camp than just parking the RV. You'll also need to know how to level the RV and how to hook up to power, water, and of course, sewer (gotta dump that black tank sometime!). Our campsite setup list will help you figure out how to do all of these things and more.
RVing with Pets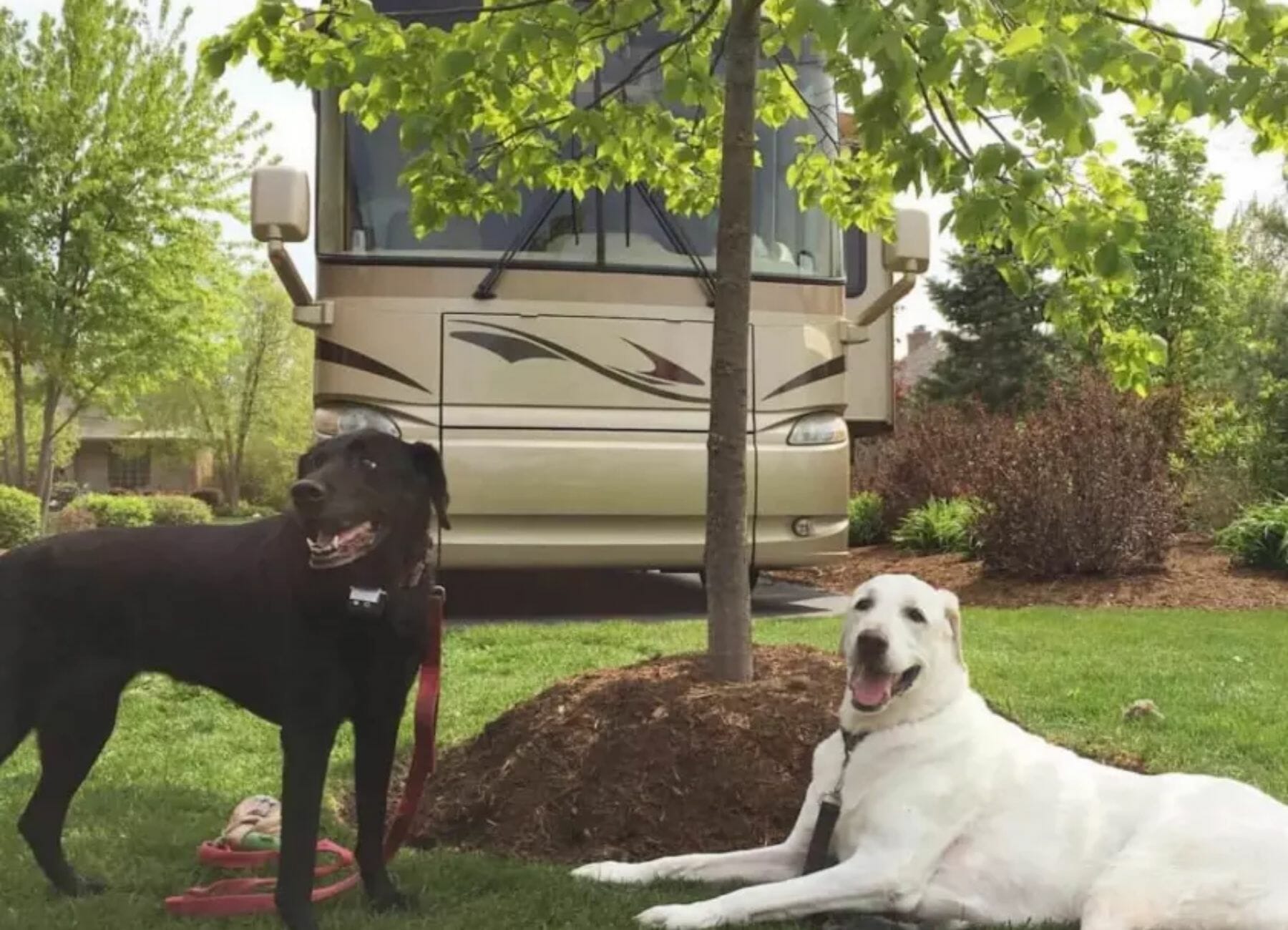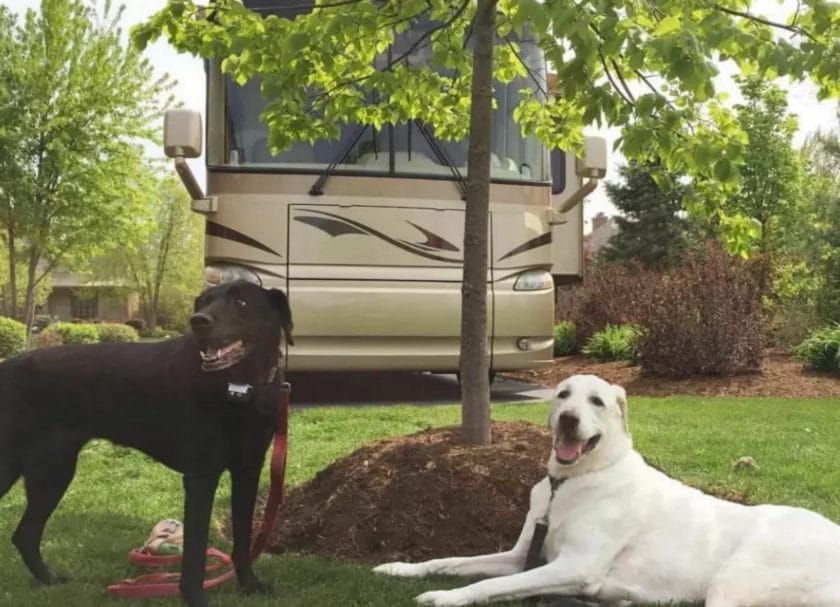 One of the major benefits of traveling in an RV is the ability to bring pets along. Of course, there are things to consider before doing this.
You'll need to gather the appropriate paperwork, ensure your pet is vaccinated, and make sure the campgrounds you plan to visit are pet-friendly. Still, we think this little bit of extra work is well worth being able to travel with our furry friends.
Want more info on RVing with dogs? This guide will help you out.
RV Living
Love the RV lifestyle so much that you're considering full-time RV living? You're definitely not alone. More and more people are choosing full-time RV life every day.
We've been on the road since 2014 and don't regret it in the slightest. That said, there are some things you will want to know before you start your full-time RV adventure. These RV tips and tricks will help you ensure your transition to travel life goes as smoothly as possible.
Storing Your RV
If you aren't living in your RV full-time, you will need to put your RV in storage sometimes. Make sure you know how to do this properly in order to prevent damage to your home-on-wheels.
Winterizing the Plumbing
During the winter months, it's important to winterize your RV plumbing by blowing water out of the lines or filling the water lines with RV antifreeze.
Maintaining the Battery
If your RV will be sitting for more than a week or so, it's a good idea to remove the house battery and put it on a battery maintainer to ensure it stays in tip-top shape.
Preventing Pests
You definitely don't want any pests in your RV. Make sure to remove all food from the RV, use deterrents such as peppermint oil throughout the rig, and set mouse traps before putting the RV in storage.
Prefer not to leave your rig sitting around when you can't camp? You might consider renting it out through Good Sam.
Maintaining Your RV
RV maintenance is incredibly important for ensuring your rig lasts for years to come. You'll need to keep up with all seals to make sure no water can get into the roof, walls, or floor of your RV.
Replace things as they break, checking propane lines and keeping the wheels, axles, and other moving parts in good shape. Of course, motorhomes also come with all the engine maintenance any other vehicle comes with.
This RV maintenance article is a good place to see what you need to do to keep up with your rig.
More Things We Have Learned
As mentioned before, we've been living on the road in our RV for quite some time now. As you might imagine, we've learned a thing or two during this time. We've learned exactly what we need to live and be happy, we've grown closer as a family, and we've gathered a whole bunch of other random tidbits along the way.
Some of our knowledge can be found in this article, more can be found in this one, and a whole lot more can be gleaned by reading through our many other articles here on Crazy Family Adventure. We hope our knowledge helps you make the most of your RV travels!
More Info Check Out:
Benefits Of Good Sam RV Roadside Assistance – It Is Worth It!
Everything You Need to Know About Good Sam Rentals
Benefits of Having Good Sam TravelAssist
5 Best RV Sewer Hoses For Clean Camping
The Best RV Camping in Northern California
Pin This Post: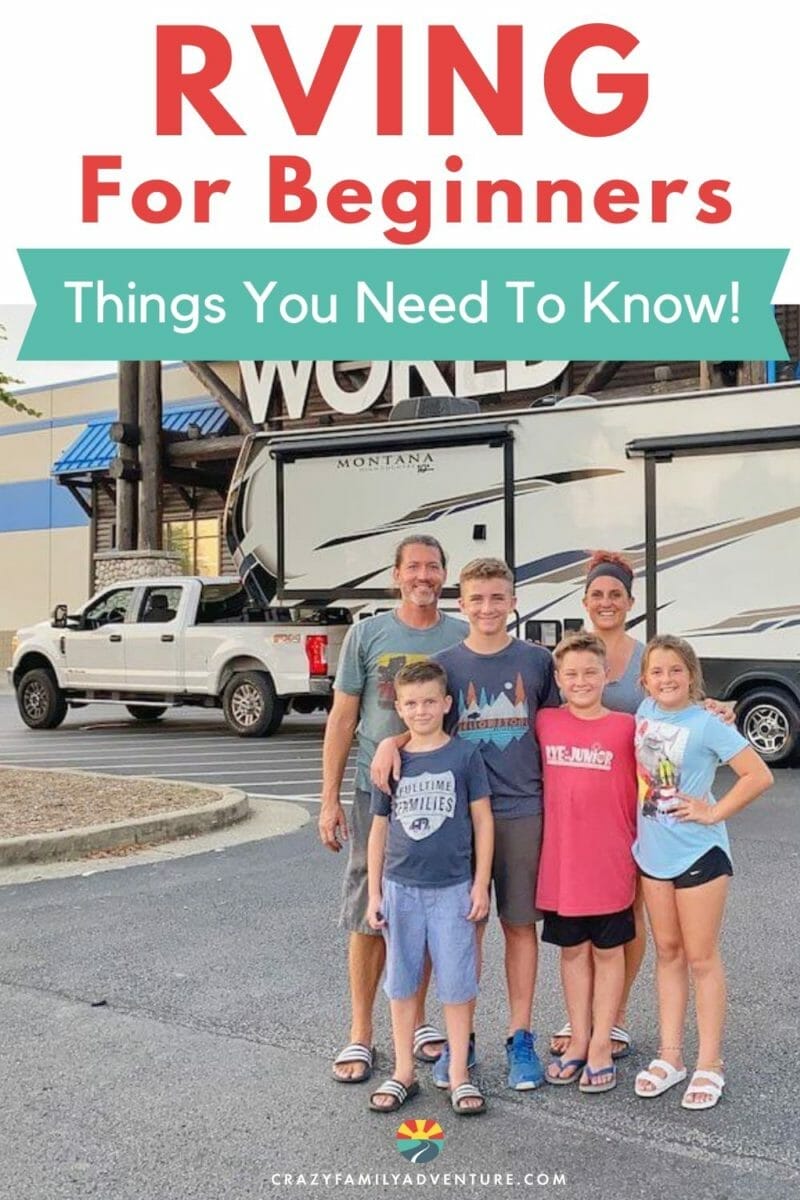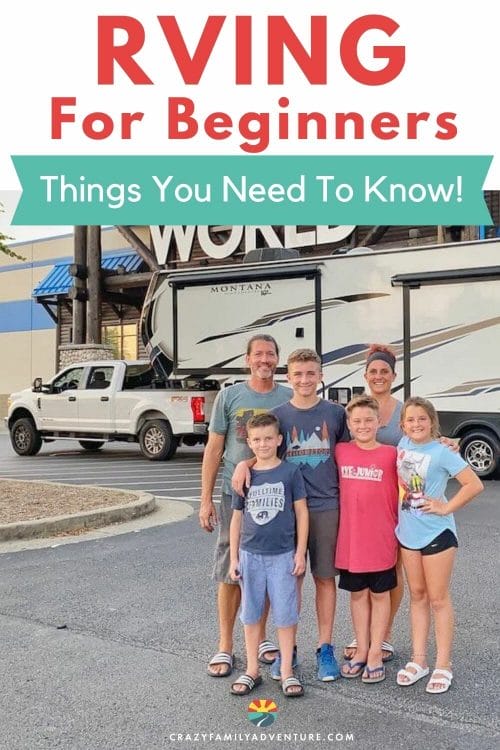 DISCLOSURE: This post may contain affiliate links, meaning I get a commission if you decide to make a purchase through my links, at no cost to you. Please read my disclosure for more info.