RV camping in Northern California is amazing! The natural wonders found around every corner of this area never cease to amaze. Whether you're seeking gorgeous mountains, redwood trees that seem to touch the sky, crystal clear rivers, or spectacular sandy beaches, you'll find it here.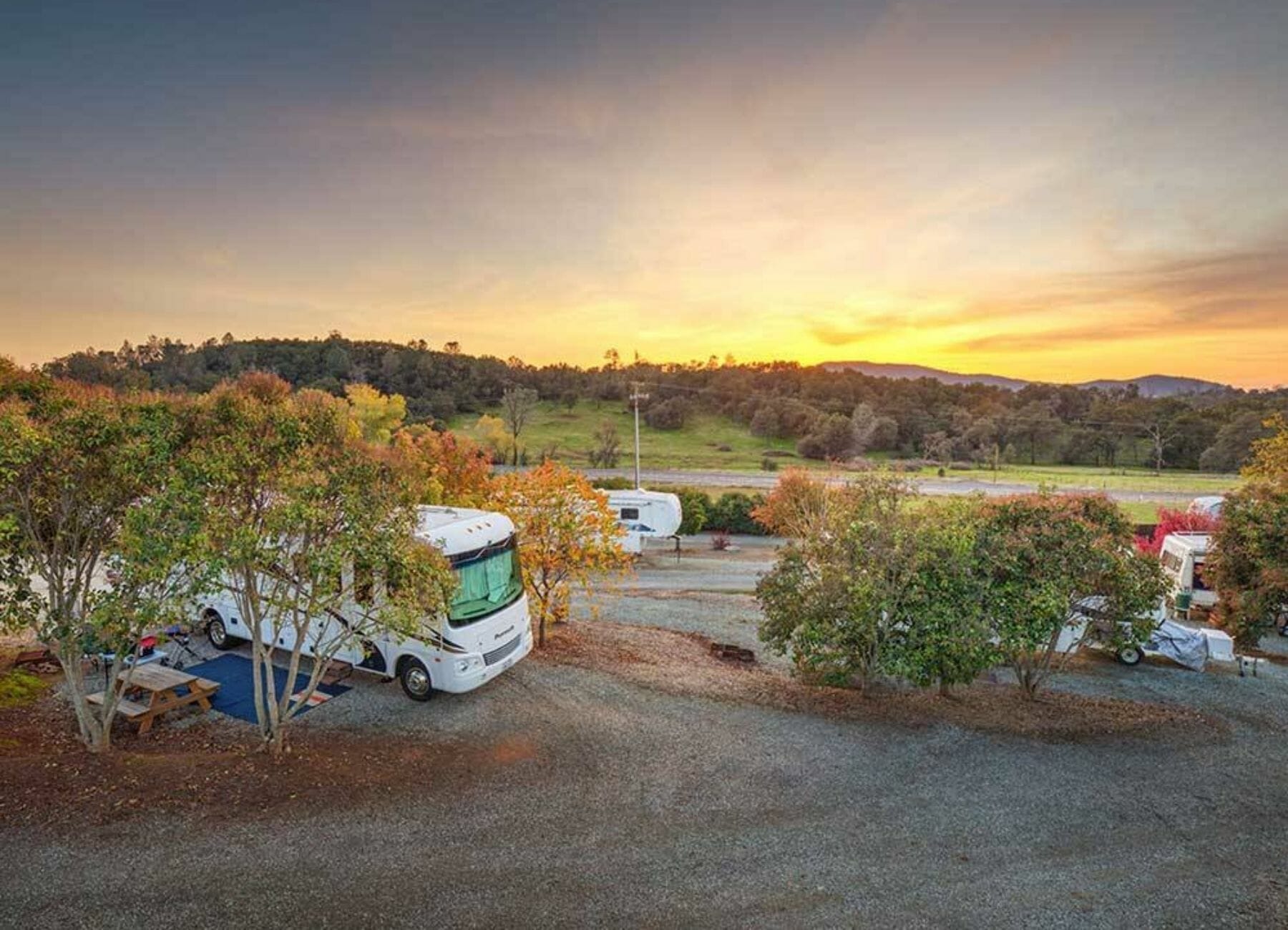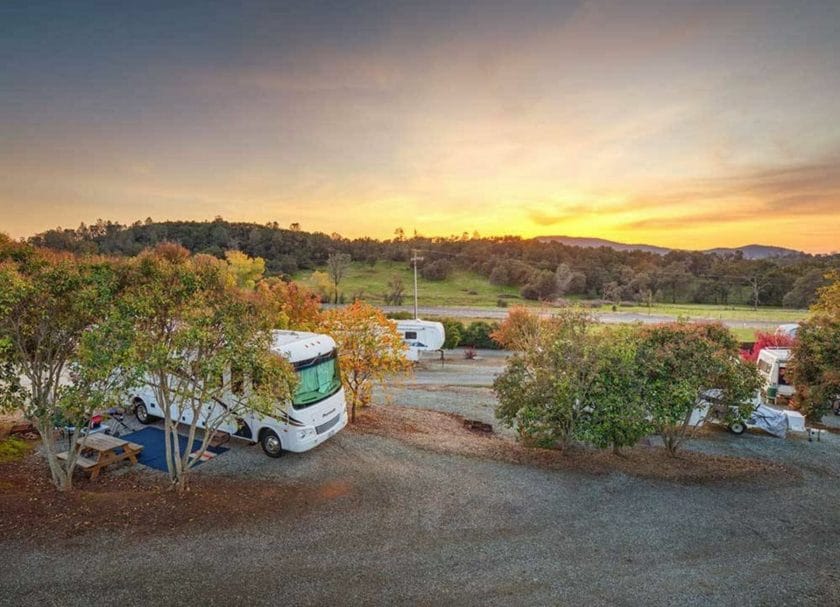 Fortunately, there are tons of awesome RV sites that allow you to park your rig as you explore the northern half of California, and we've listed some of our favorites below. From campsites nestled between the giant trees of a national forest to campgrounds sitting at the bottom of majestic mountains, you're sure to find a campground that calls to you on this list.
If you are a Good Sam Member you get 10% off at all of the Good Sam campgrounds listed below and all Good Sam campgrounds across the US! Click here to sign up for your Good Sam Membership today!
This post is brought to you by Good Sam Parks.
Jackson Rancheria RV Park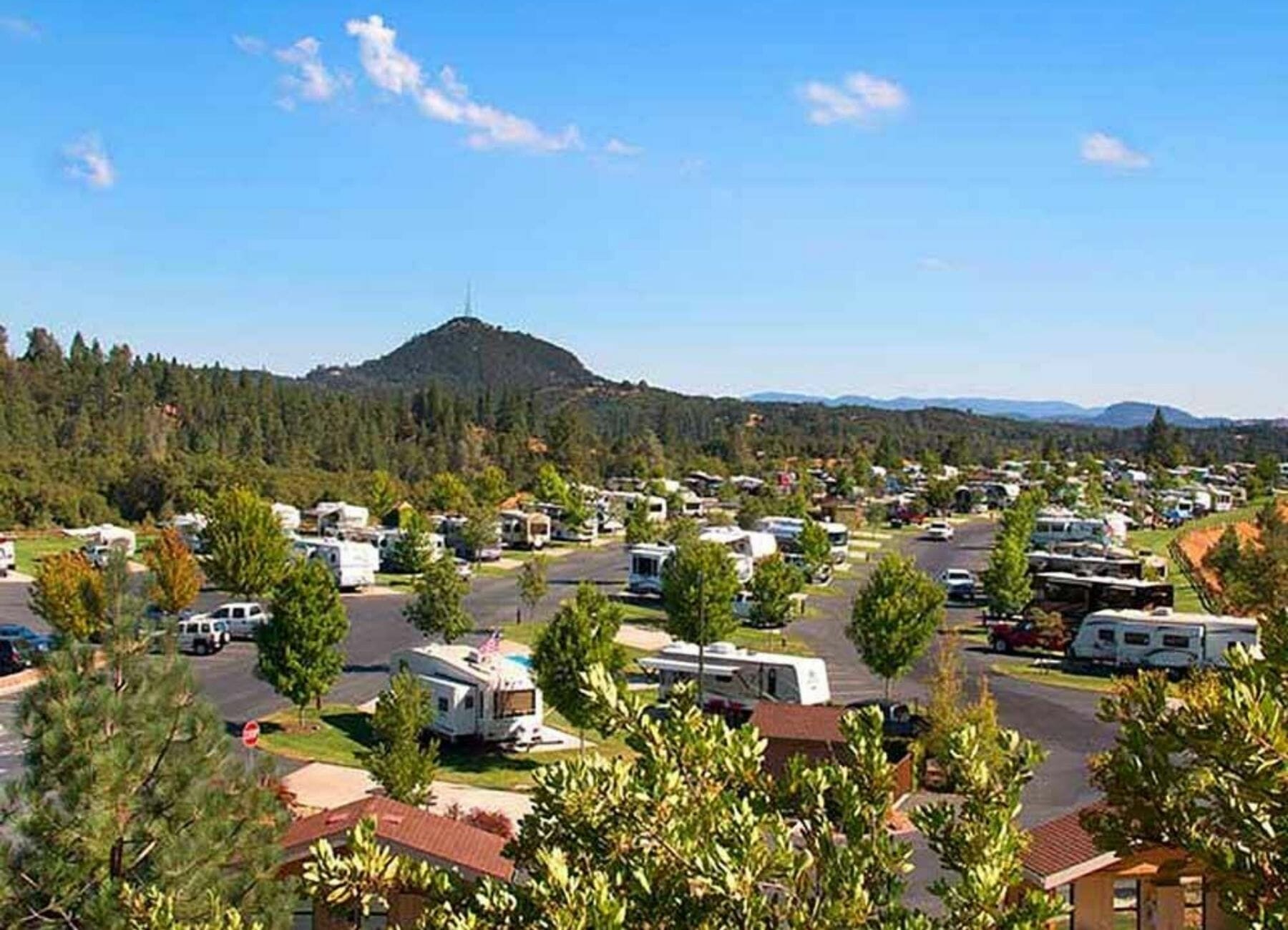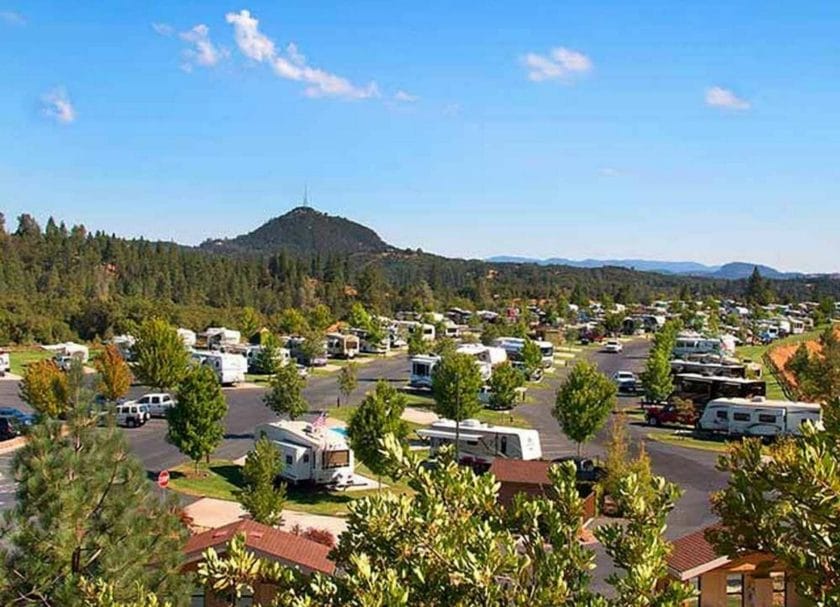 An absolutely gorgeous RV park, Jackson Rancheria RV Park is definitely one of the best places to park your RV in the state of California. Guests love the well-maintained grounds and paved roads, the spacious full-hookup sites mean plenty of privacy and comfort for every camper, and the fact that the campground offers a shuttle to and from the nearby casino is a major bonus. Of course, the RV park and campground's hot tub and pool are also much appreciated by tired travelers.
Located at:
11407 Dalton Rd
Jackson, CA 95642
Learn more about Jackson Rancheria RV Park on Good Sam!
The RV Park at Black Oak Casino Resort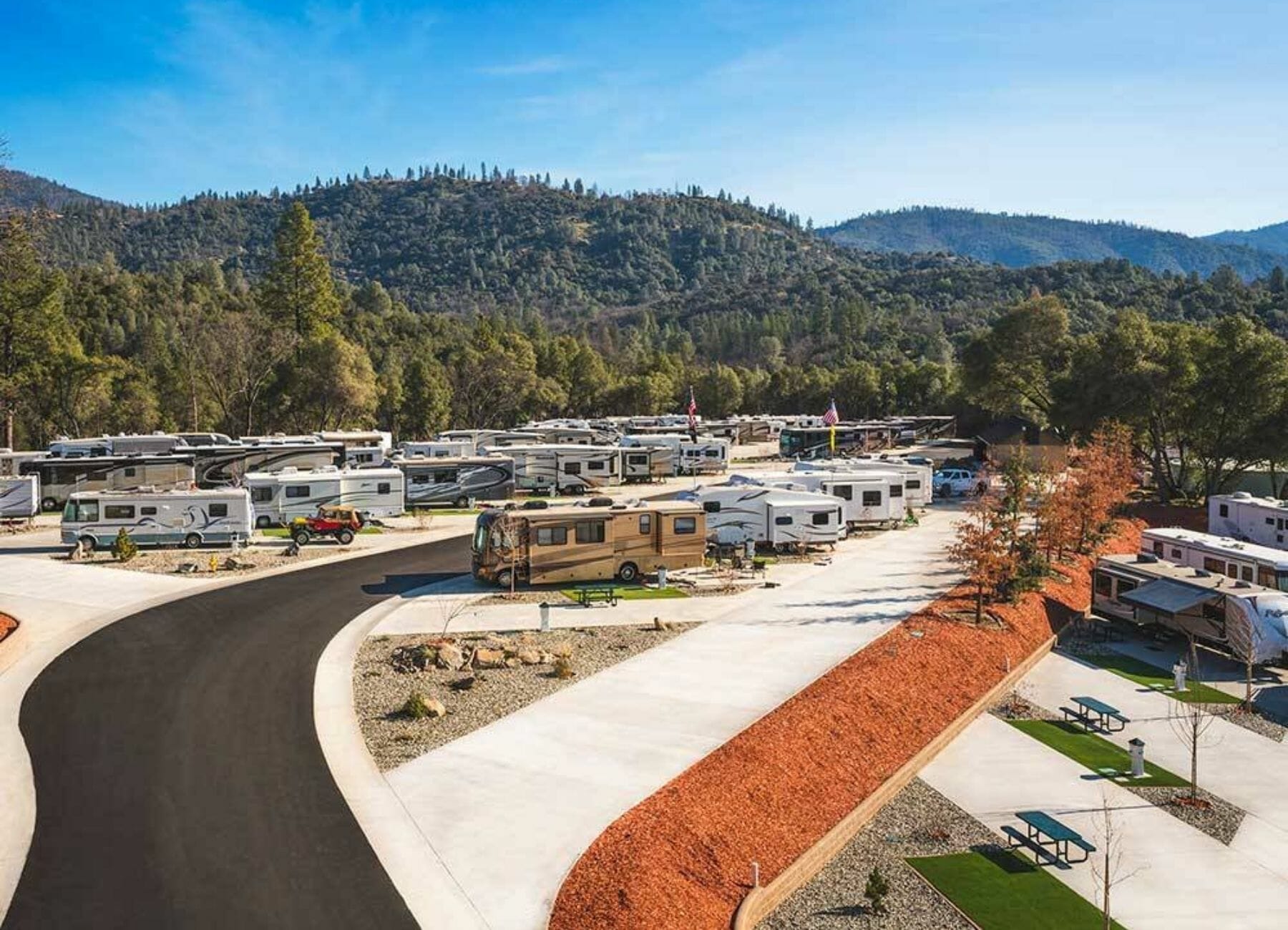 Another fantastic Northern California park, the RV Park at Black Oak Casino Resort is a top pick for a number of reasons. Here, you'll find many amenities including full hookups, paved roads and sites, a free casino shuttle, and a pool. Some small towns are just a short drive away, and Yosemite is an easy day trip. Best of all, guests of this campground will be treated to beautiful mountain views during their stay.
Located at:
19400 Tuolumne Road N
Tuolumne, CA 95379
Learn more about The RV Park at Black Oak Casino Resort on Good Sam!
Flag City RV Resort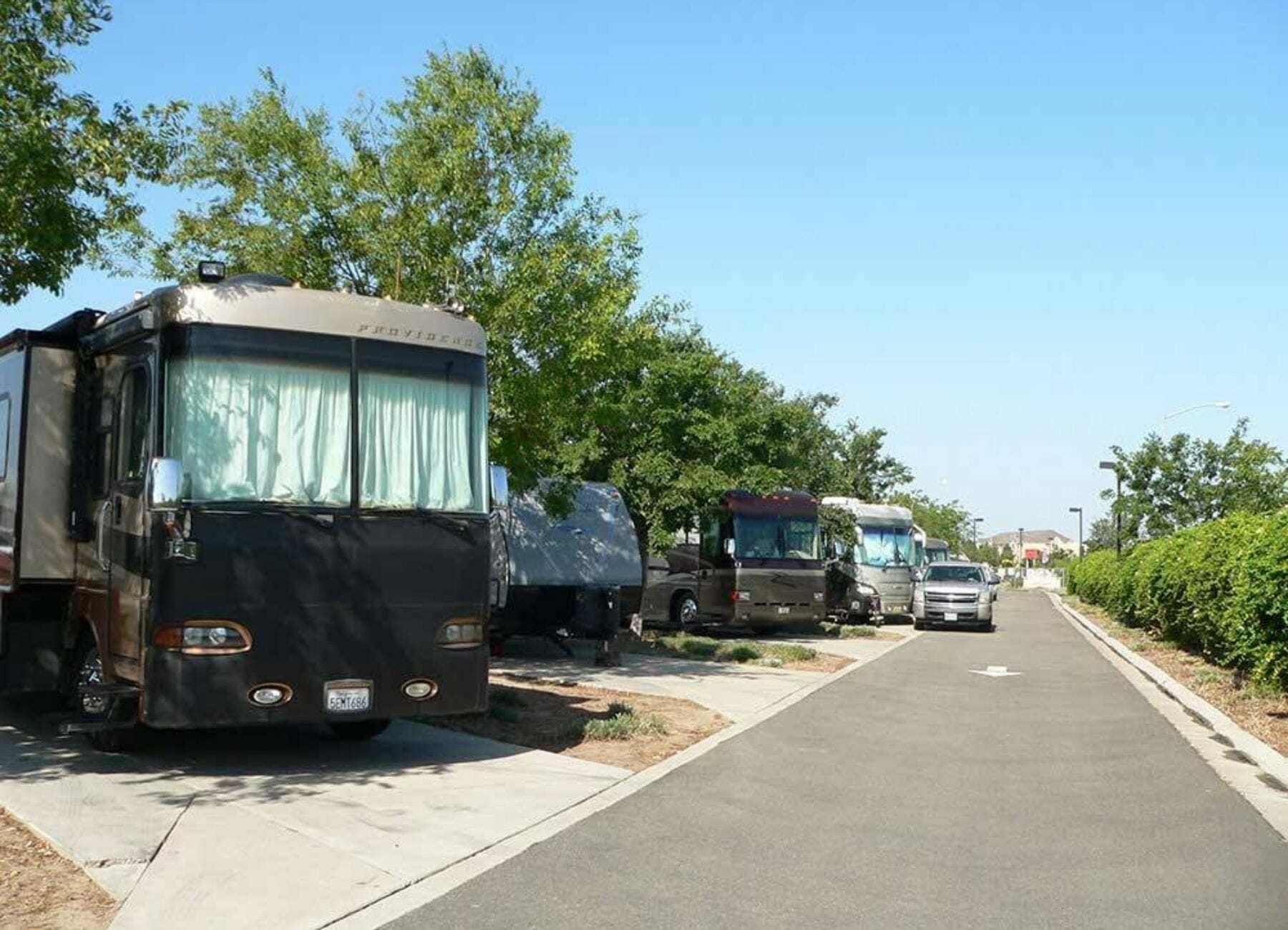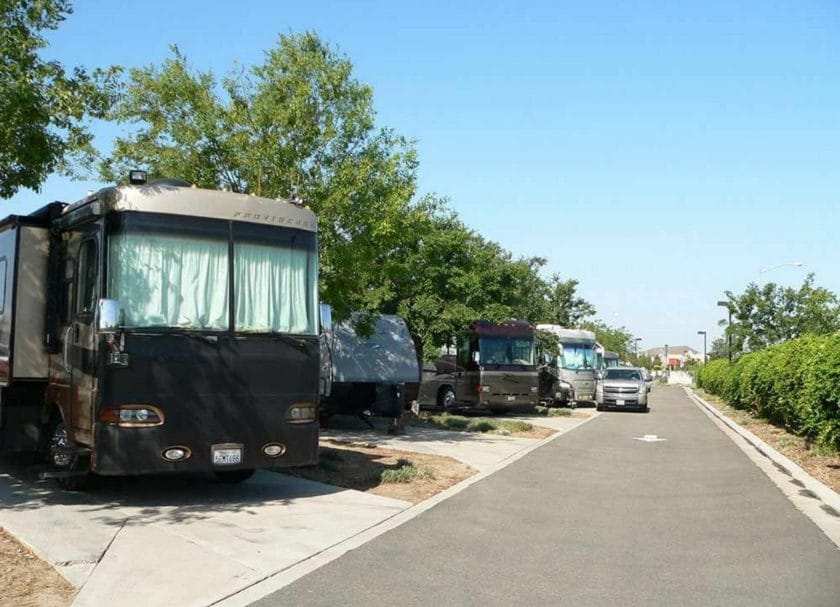 Wide roads, spacious paved sites, full hookups, a pool and hot tub, a dog park, and clean laundry facilities all mean that those who stay at Flag City RV Resort are happy campers. This is the place to stay if you plan to explore the city of Sacramento—we highly recommend the California State Railroad Museum—but the surrounding area also offers plenty of see and do, including some excellent winery tours.
Located at:
6120 Banner St
Lodi, CA 95242
Learn more about Flag City RV Resort on Good Sam!
Berry Creek Rancheria RV Park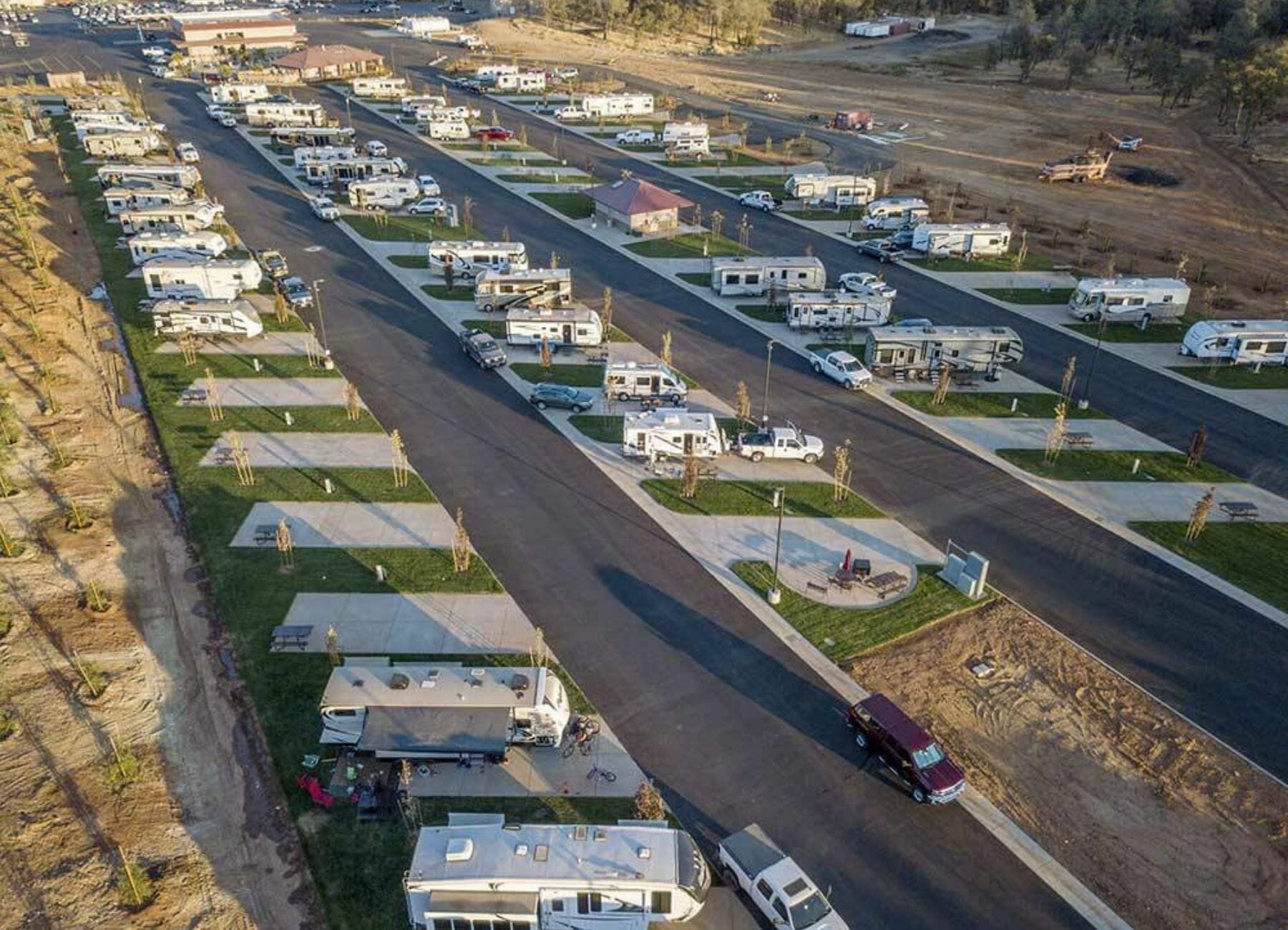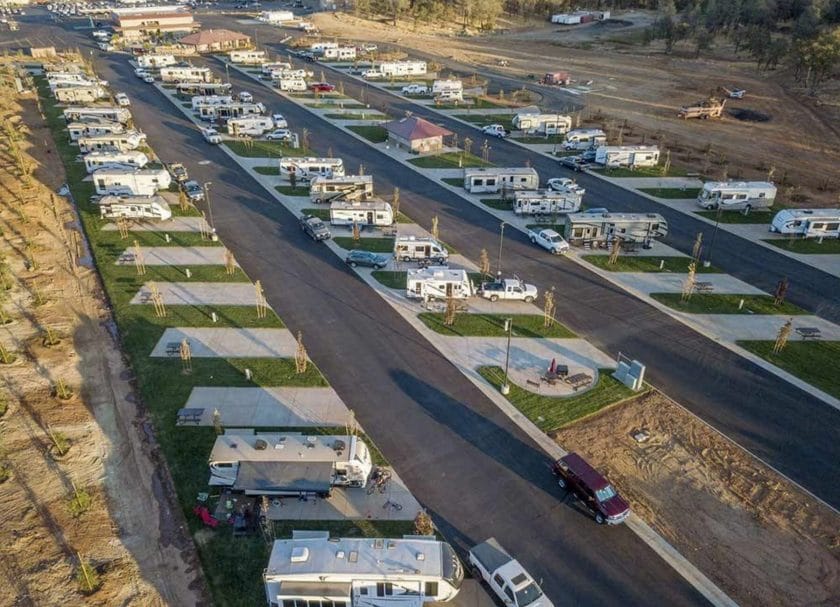 Hoping for an immaculate place to stay when traveling Northern California? It might just be that Berry Creek Rancheria RV Park is your place. This park is newer than most, open year round and features spotless facilities that you're sure to appreciate. We love that the roads in this park are wide and paved, and that the pool is so well-kept. A casino is not far at all, and a shuttle transports guests to and from the place, giving campers something to do during their visit.
Located at:
3900 Olive Hwy
Oroville, CA 95966
Learn more about Berry Creek Rancheria RV Park on Good Sam!
Ancient Redwoods RV Park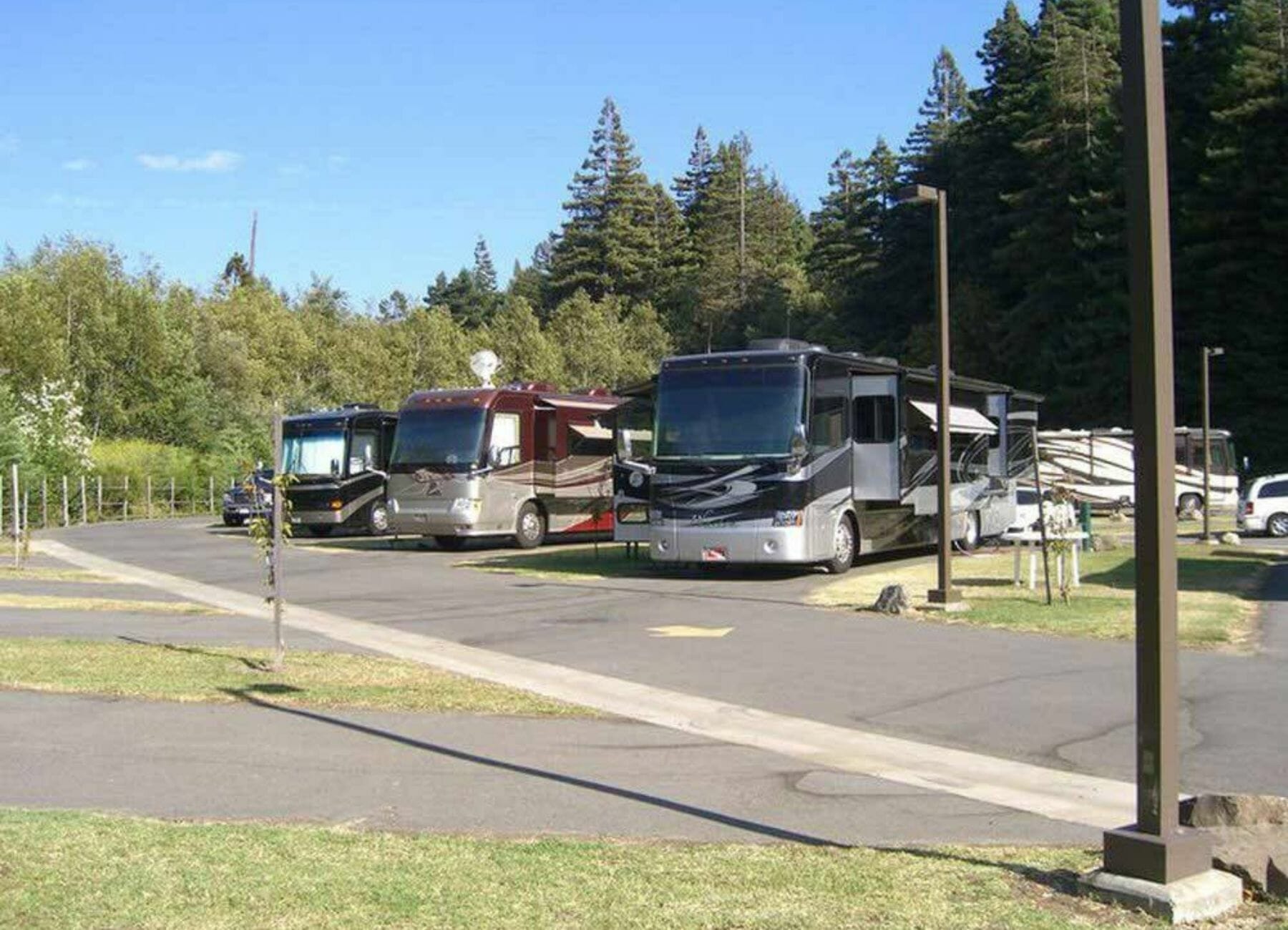 While this park may boast full hookups and clean laundry facilities, natural beauty is the real draw here. You see, Ancient Redwoods RV Park is located on the Avenue of the Giants Scenic Byway and only a few miles from the stunning Humboldt Redwoods State Park. For you, this means an opportunity to sleep among the incredible redwood trees and explore all of the spectacular hiking trails the area has to offer.
Located at:
28101 Avenue Of The Giants
Redcrest, CA 95569
Learn more about Ancient Redwoods RV Park on Good Sam!
Angels Camp RV Resort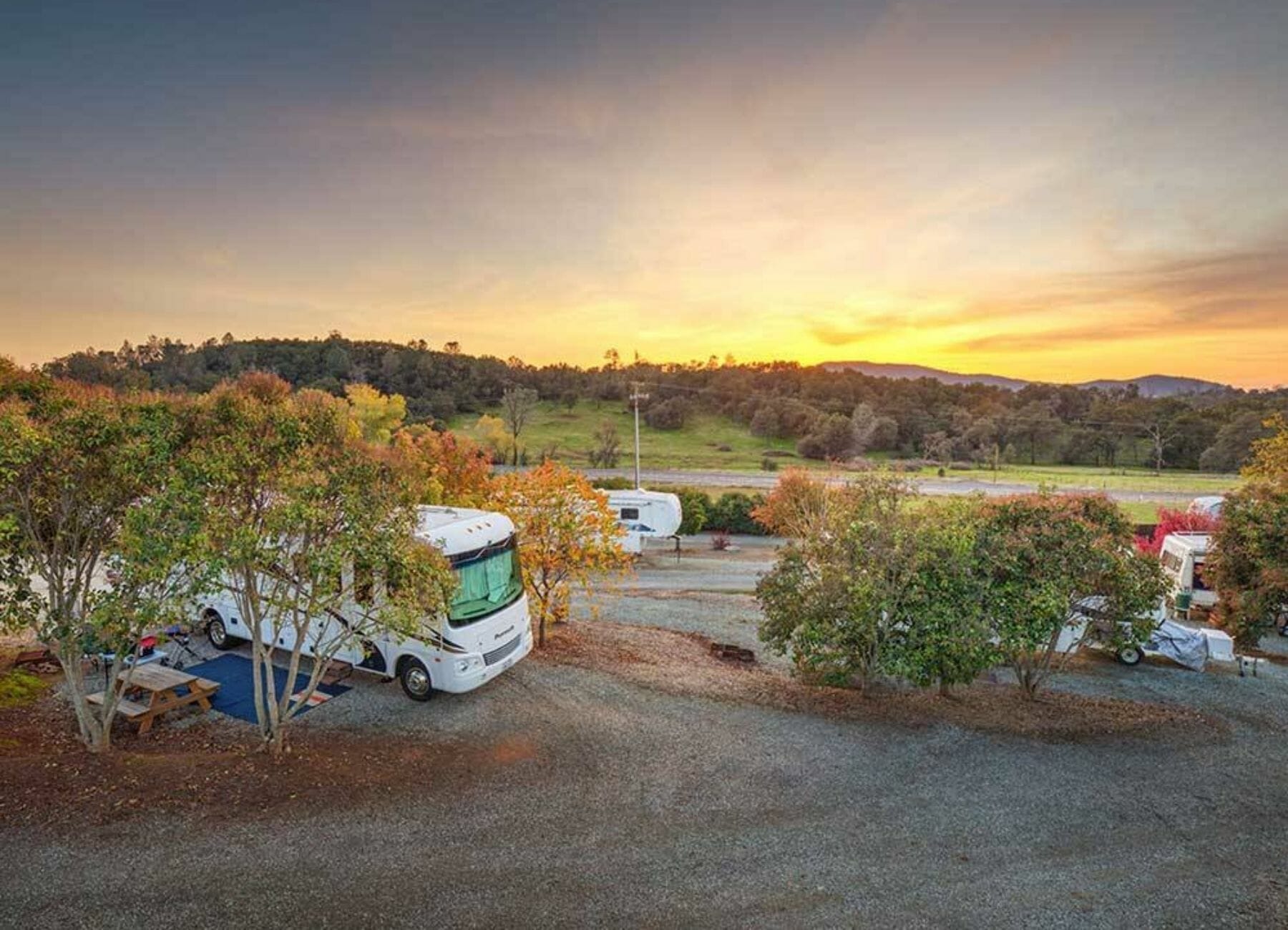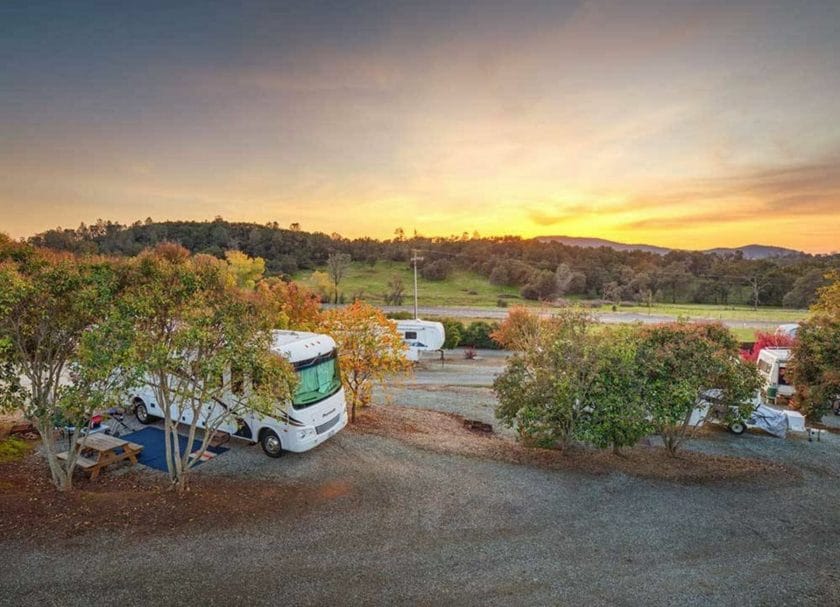 Another great home base for those looking to check out Sacramento, Angels Camp RV Resort is a lovely place to go RV camping. The campground features full-hookup gravel sites for RVs, as well as some well-manicured tent camping sites. The nearby Calaveras Big Trees State Park is a must-see attraction, and the local caves, wineries, and Gold Rush historic sites are sure to keep you busy.
Located at:
3069 Hwy 49 South
Angels Camp, CA 95222
Learn more about Angels Camp RV Resort on Good Sam!
Almond Tree RV Park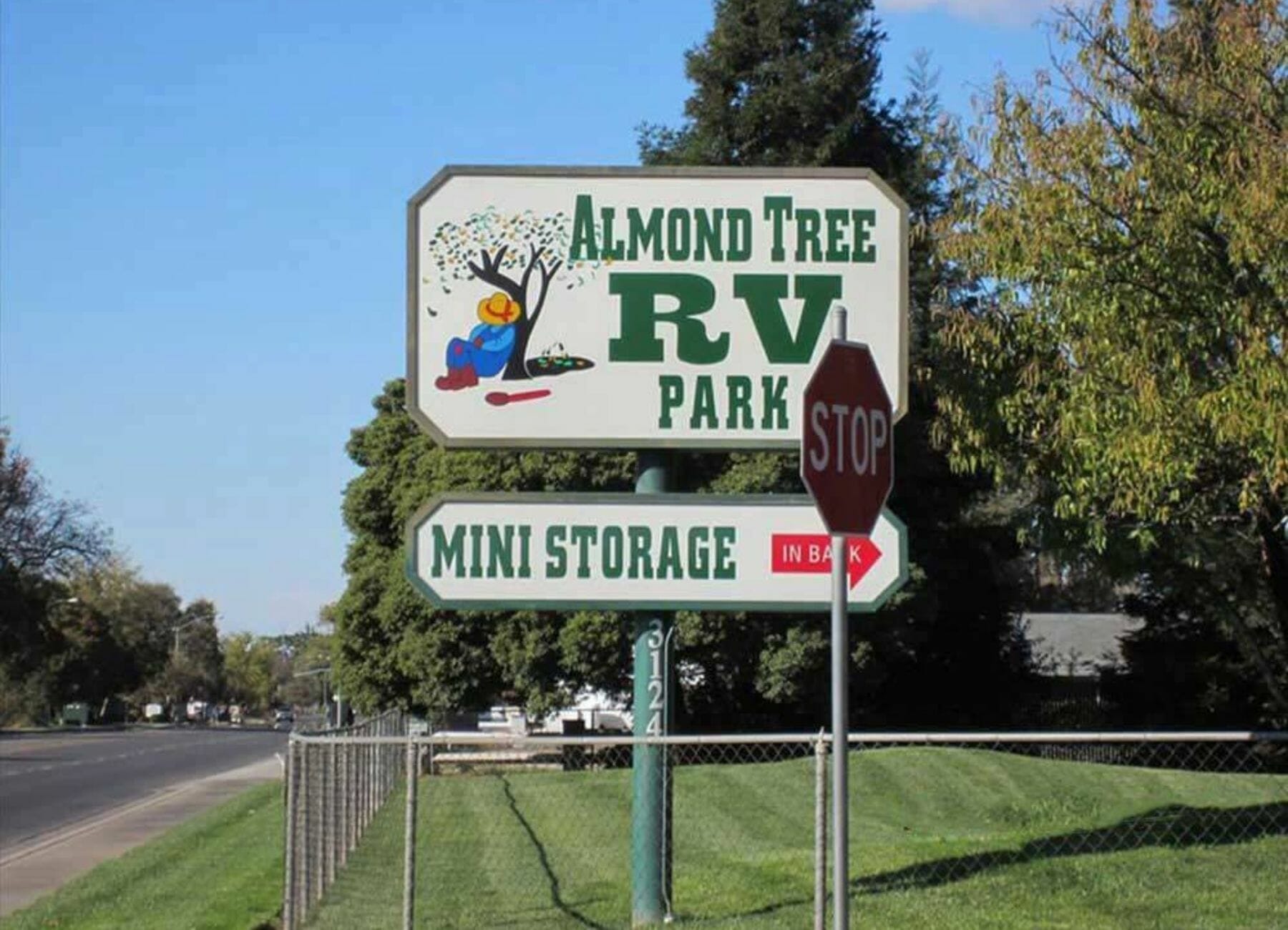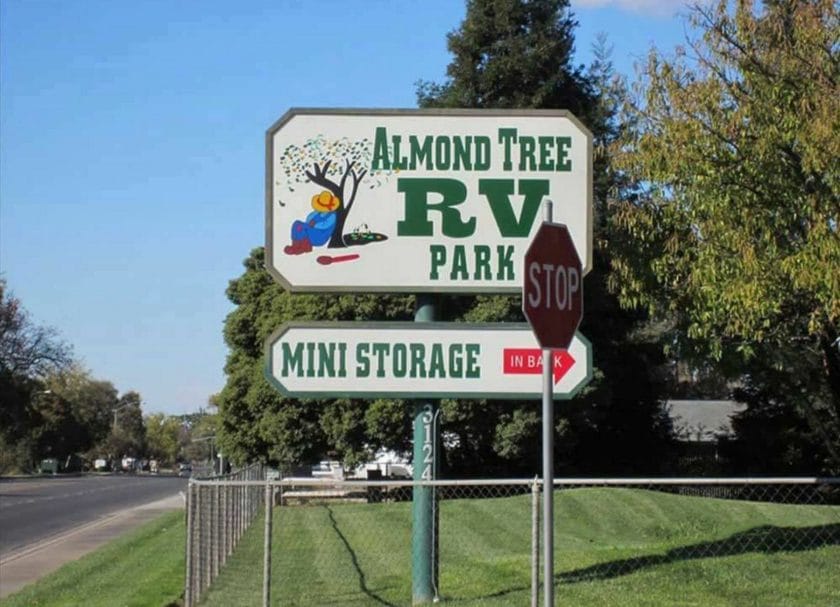 The perfect spot if you just want a short stay off of I-5, Almond Tree RV Park has been giving weary travelers a warm welcome for years now. The area is filled with farmland, which is absolutely gorgeous to drive through, and downtown Chico offers some fun things to do. We appreciate that the park offers pull-through sites for those who are just passing through and that full hookups can be found at every site.
Located at:
3124 Esplanade Ave
Chico, CA 95973
Learn more about Almond Tree RV Park on Good Sam!
River Reflections RV Park & Campground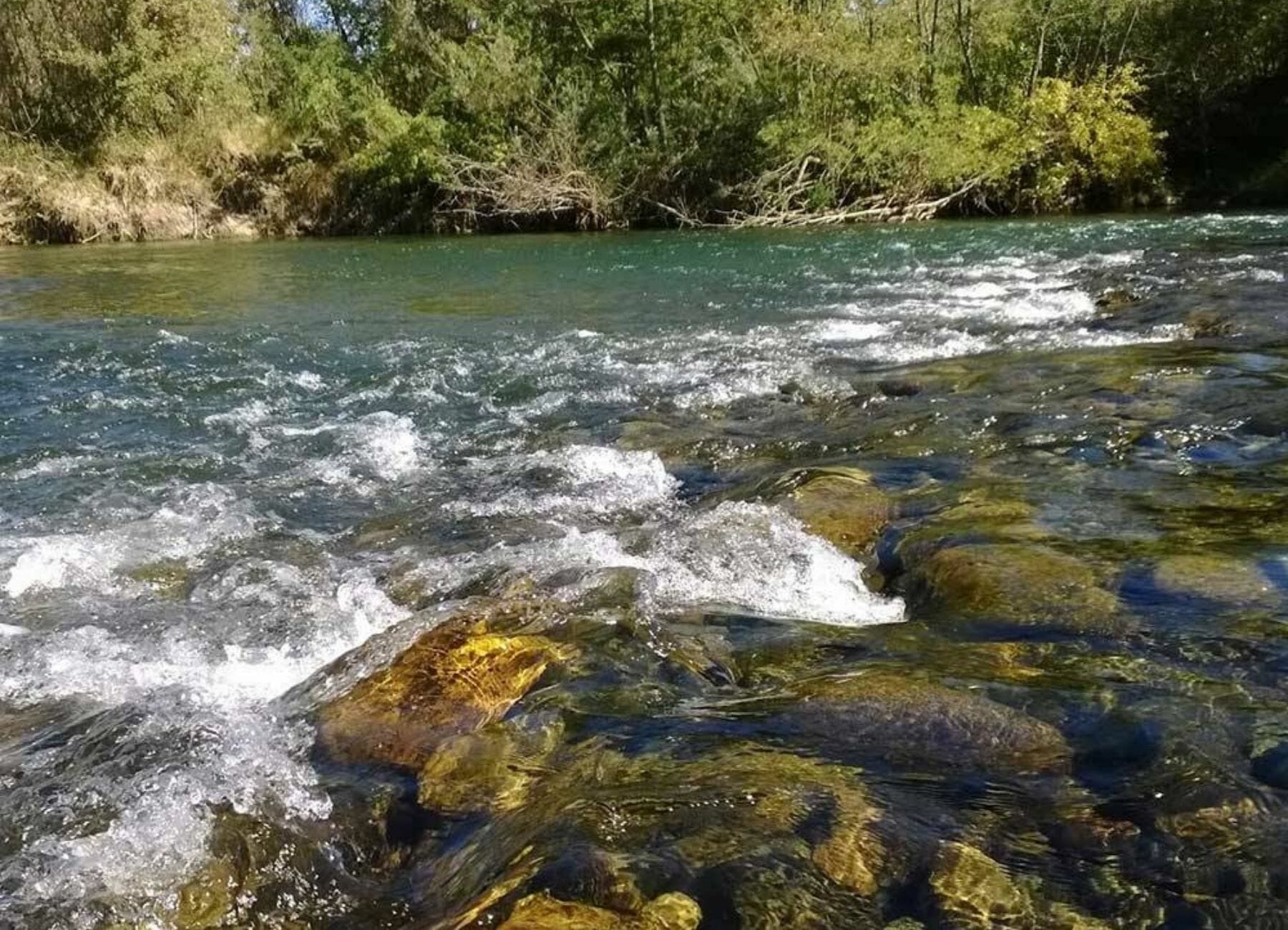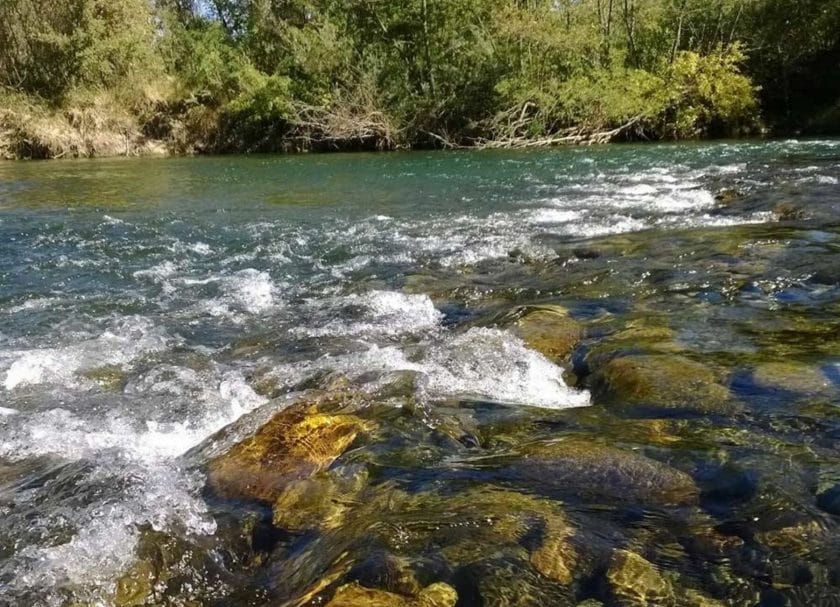 Like Berry Creek Rancheria RV Resort, River Reflections RV Park and Campground is located in Oroville. This town is home to the aforementioned casino but also plays host to a lovely lake, the beautiful Table Mountain, and Feather River, which actually runs right through River Reflections RV Park (hence the name). The park itself is the perfect place to experience riverside camping and offers all of the amenities you might need for a comfy camping trip including fire rings at some spots to enjoy s'mores as the sunsets.
Located at:
4360 Pacific Heights Rd
Oroville, CA 95965
Learn more about River Reflections RV Park & Campground on Good Sam!
Waiiaka RV Park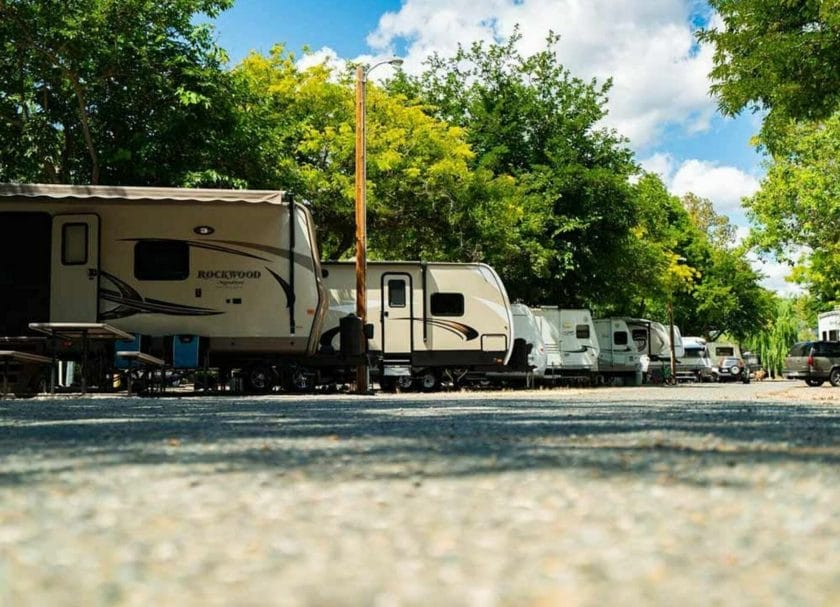 While most people only stay a night or two at Waiiaka RV Park while passing through the area, there are some who end up extending their stay because they like the park so much. Located in Yreka, this park has a cozy, welcoming feel, and the staff are quick to welcome travelers in and help them feel at home. Full hookups, level sites, and a clean bathhouse help add to this feeling, and easy access to a local casino—as well as plenty of hiking and fishing—means you won't be bored during your stay.
Located at:
240 Sharps Road
Yreka, CA 96097
Kamp Klamath RV Park & Campground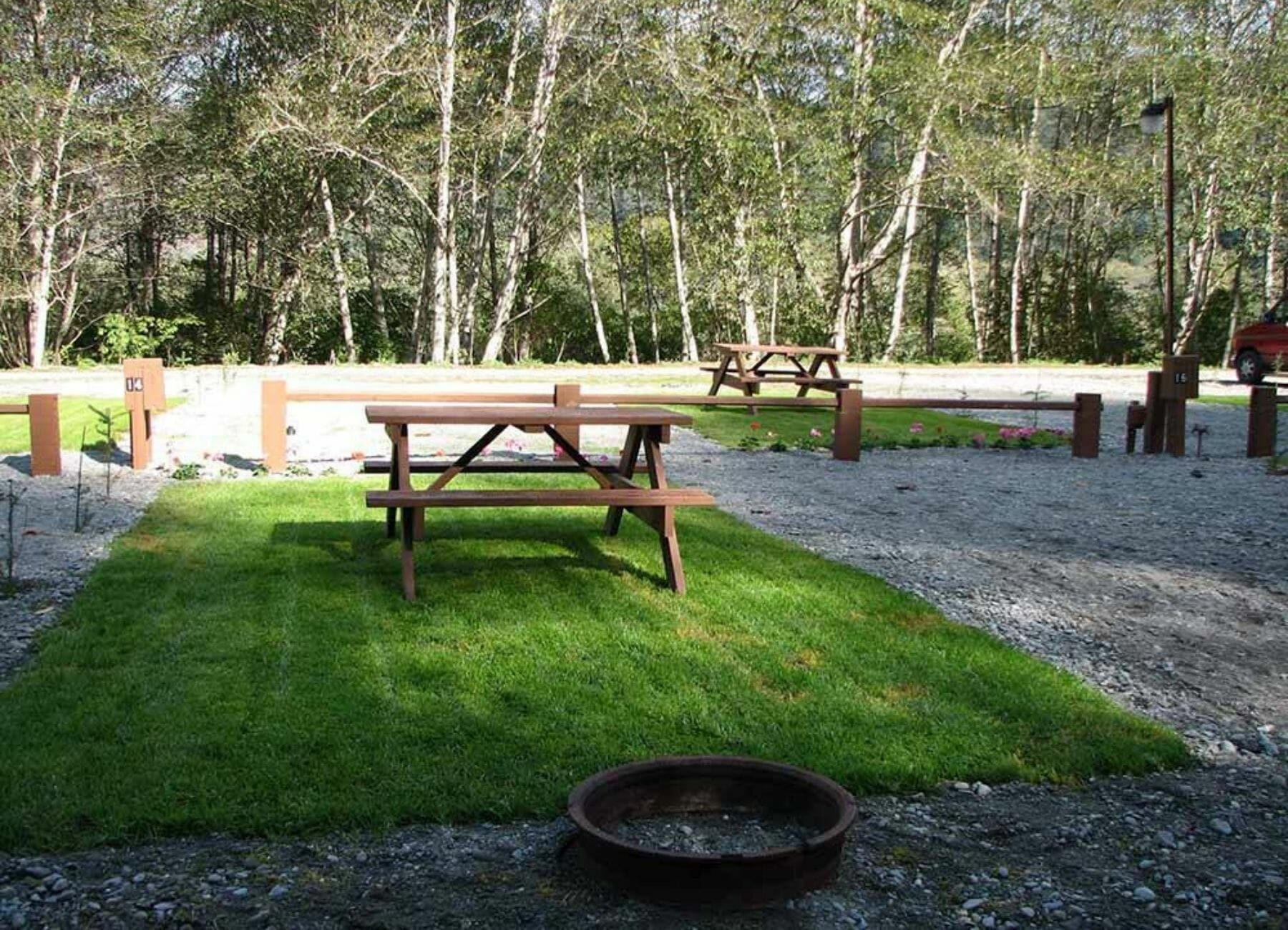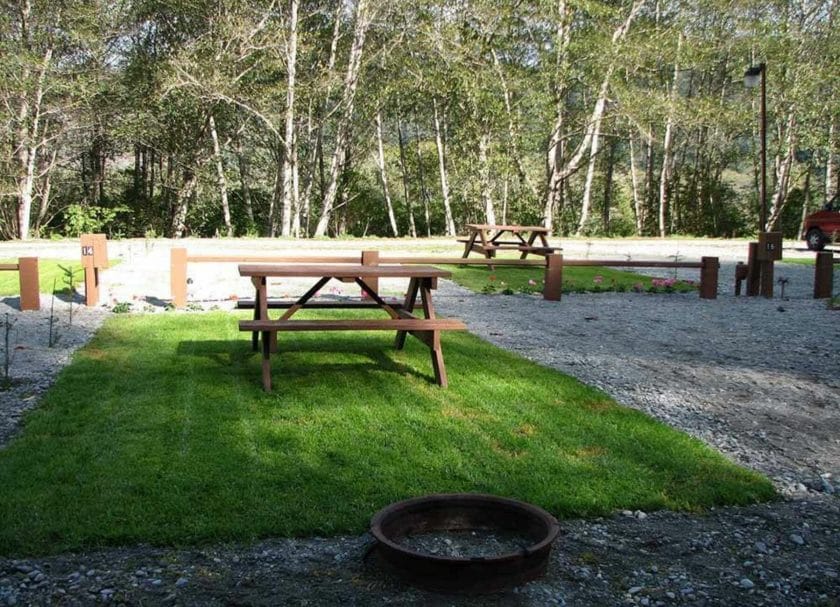 Looking for a camping spot that gives a little bit of everything Northern California has to offer? Kamp Klamath RV Park & Campground might be the best pick for you and is close to Crescent City. This campground offers all of the usual amenities such as hot showers and picnic areas and is set right on the river, with trails that take you to the water. With tent sites and full RV hookups, this place has it all. Additionally, the campground is just a short drive from the beach (look for sea lions!) as well as the redwood forests. Be sure to see Trees of Mystery!
Located at:
1661 W Klamath Beach Rd
Klamath, CA 95548
Learn more about Kamp Klamath RV Park & Campground on Good Sam!
Olema Campground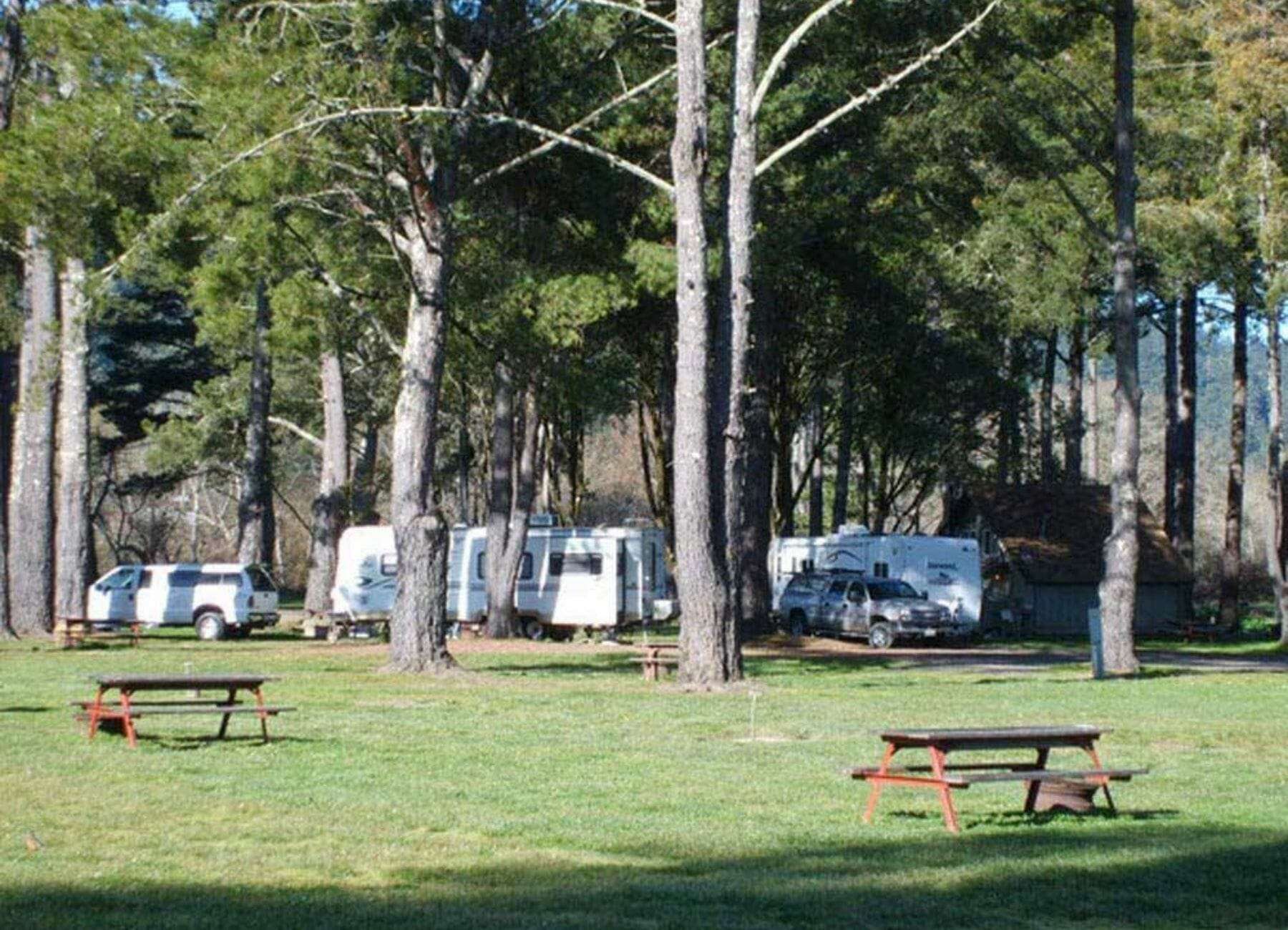 Located just north of San Francisco, this RV park offers everything campers might need to be comfortable during their San Francisco-area RV trips. Full hookups can be found on each site, and laundry rooms, bathhouses, a playground, and dump station are all available. Despite its close proximity to the city, Olema Campground features spacious sites, meaning you'll have room to spread out and relax after a full day of exploring the big city.
Located at:
10155 Hwy 1
Olema, CA 94950
Learn more about Olema Campground on Good Sam!
JGW RV Park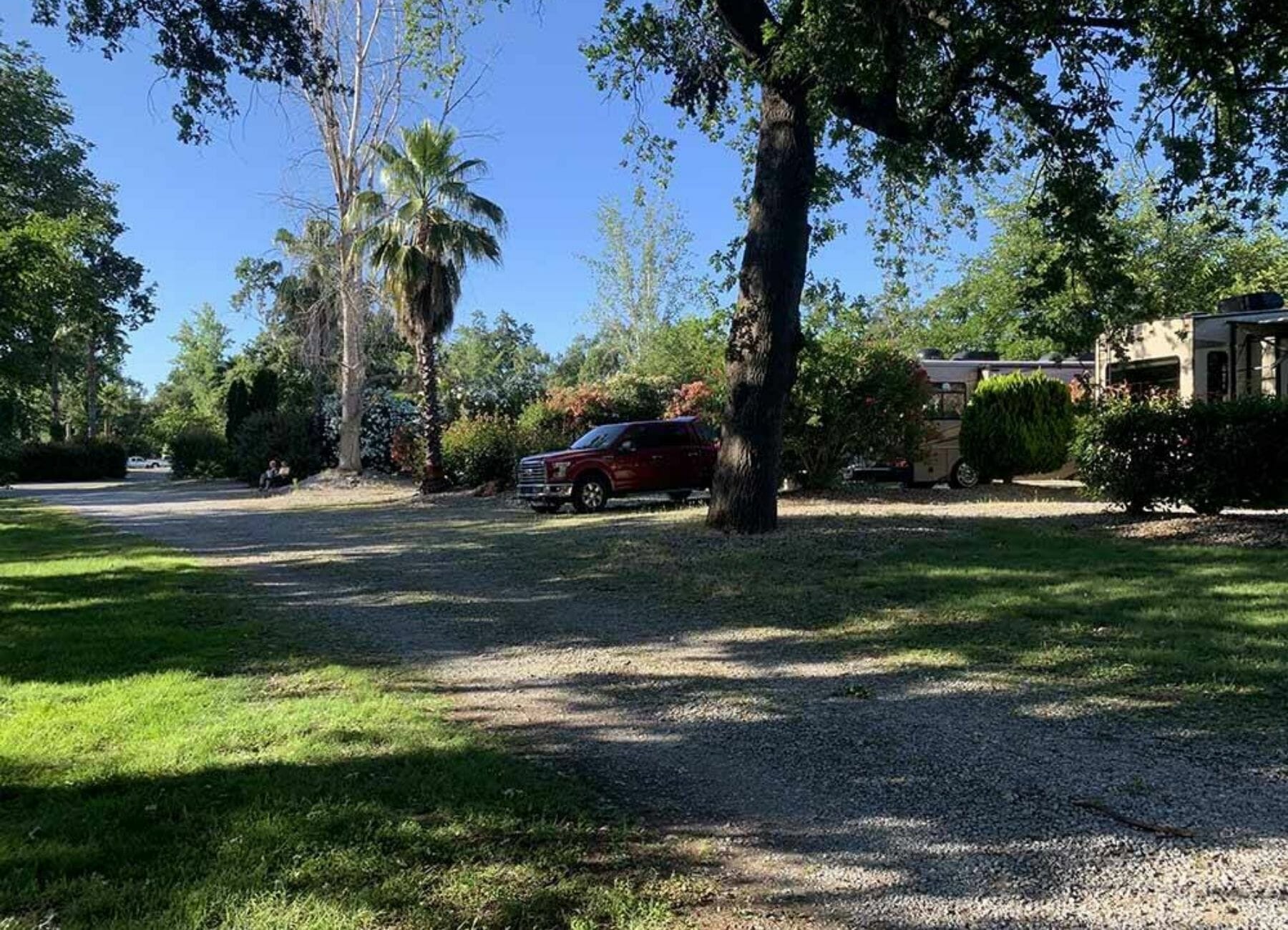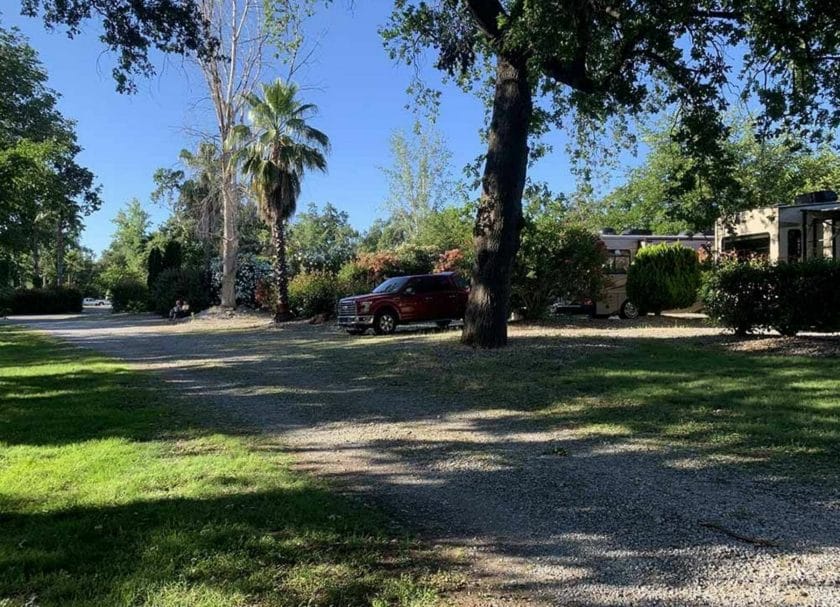 Great for stopping for a night off of I-5 or staying for a bit to explore the many natural attractions in the area, JGW RV Park is loved by nearly every camper who visits. This park has full-hookup sites, back-in and pull-through sites, paved pads, and plenty of trees and grass. While there aren't many things to do right outside of the park, it is easy to make short day trips to such attractions as Lake Shasta Caverns, Lassen Volcanic National Park, Subway Lava Tubes, and a huge number of beautiful waterfalls.
Located at:
6612 Riverland Dr
Redding, CA 96002
Learn more about JGW RV Park on Good Sam!
Eagle Lake RV Park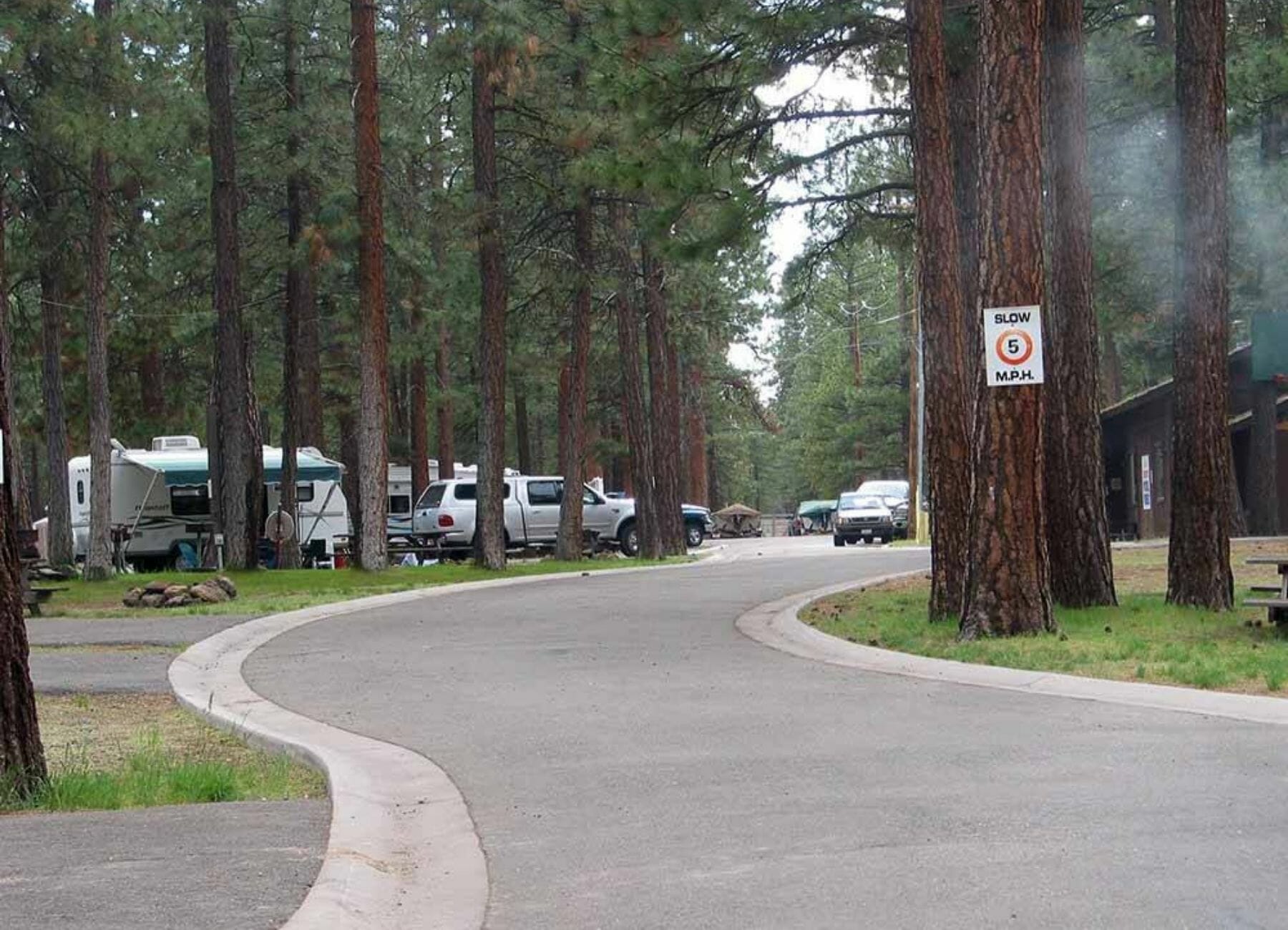 Hoping to do some lakeside camping during your time in Northern California? We can't say we blame you, and we highly recommend Eagle Lake RV Park for this. This park has all of the amenities you'd expect from an RV park, as well as a camp store (try the soft-serve). Eagle Lake can be accessed from the campground, lakeside sites are available, and many sites offer incredible views of the mountains in the distance. Including hiking, kayaking, and fishing are all popular activities in the area.
Located at:
687-125 Palmetto Way
Susanville, CA 96130
Learn more about Eagle Lake RV Park on Good Sam!
Lassen RV Resort
Another awesome place to stay if you want to explore all the beauty in and around Lassen Volcanic National Park, Lassen RV Resort is a camper favorite for a reason. This amazing campground puts you right in the middle of the magic that is Northern California's natural environment. Campsites are nestled between trees and the night sky here is incredible. Despite being in the middle of nature, you are still treated to full hookups, a pool, and more.
Located at:
548-335 Old Hwy Rd
Mcarthur, CA 96056
Learn more about Lassen RV Resort on Good Sam!
Casini Ranch Family Campground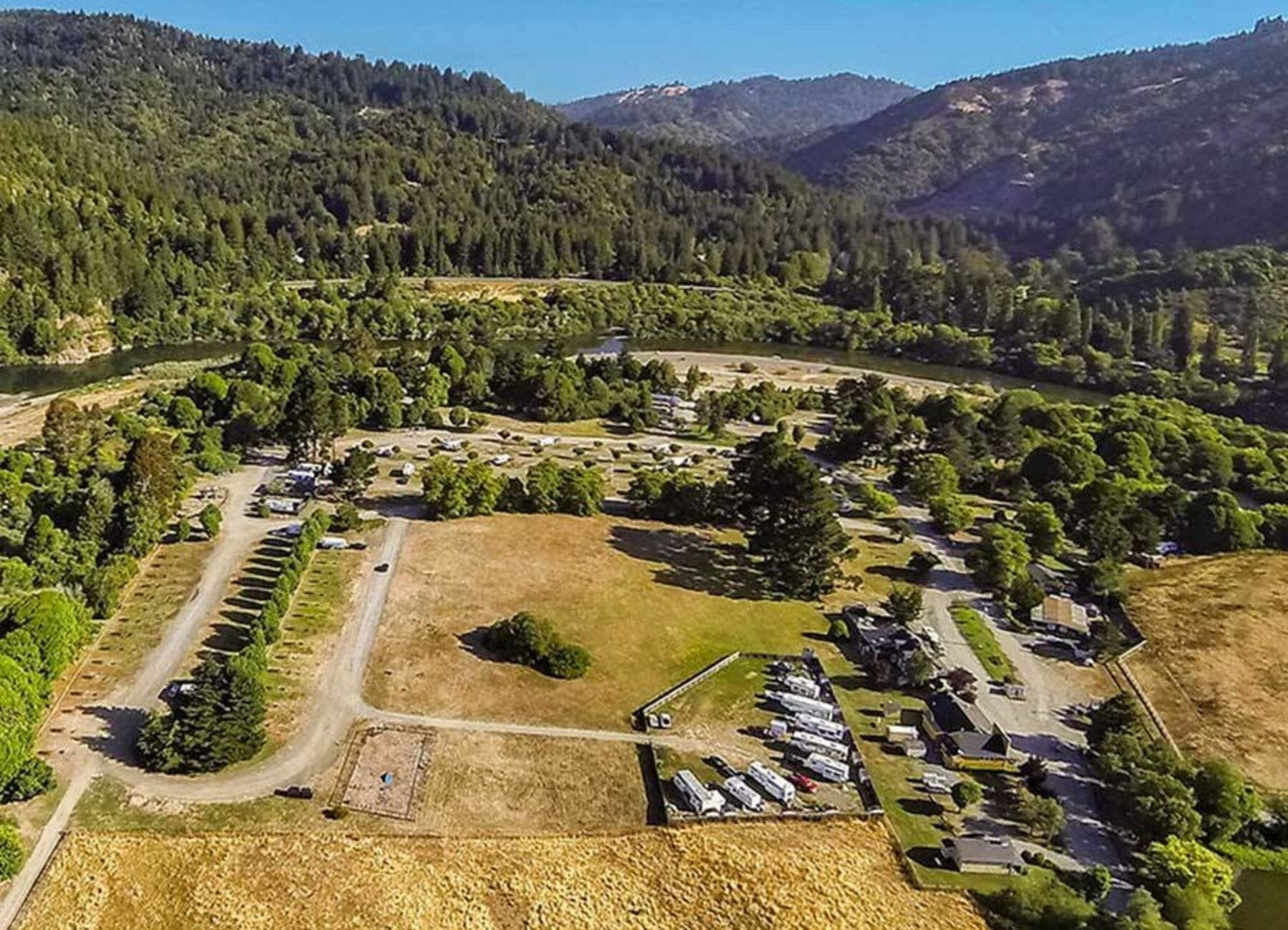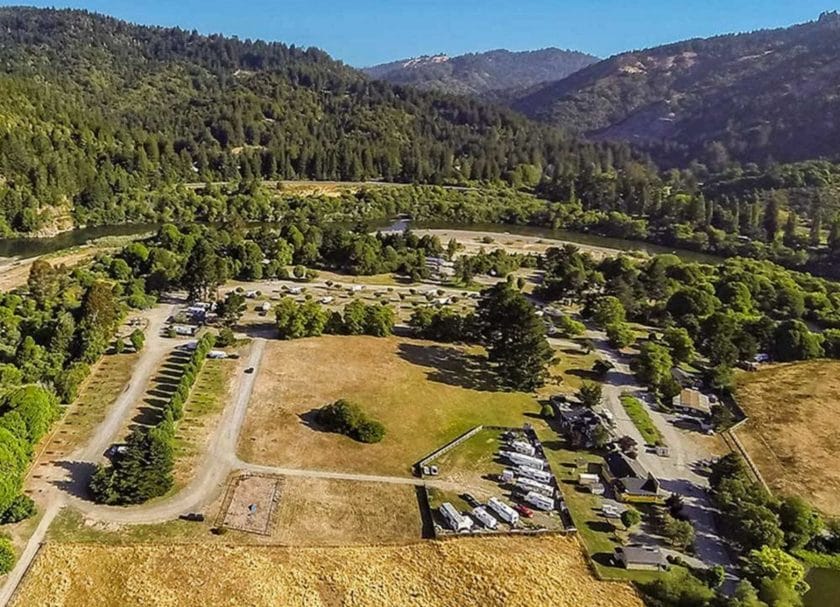 Last but not least, we must mention Casini Ranch Family Campground. This lovely park is surrounded by mountains, and the gorgeous Russian River runs right through it, providing hours of floating fun. Large, full-hookup sites ensure campers are comfortable, and the playground, dog park, and basketball court keep families happy. Those looking for something to do in the area will like exploring the cute town of Duncan Mills, visiting wineries, and taking day trips to the beach.
Located at:
22855 Moscow Road
Duncans Mills, CA 95430
Learn more about Casini Ranch Family Campground on Good Sam!
As you can see, RV camping in Northern California is plentiful. Why not start planning your RV adventure through this lovely area of the country today? We promise you won't regret your decision to explore these beautiful places in your RV!
More Info Check Out:
40+ Helpful Tips For Planning An RV Trip
Benefits of Having Good Sam TravelAssist
Everything You Need to Know About Good Sam Rentals
Benefits Of Good Sam RV Roadside Assistance – It Is Worth It!
12 Epic Things To Do In Northern California [Map Included]
18 Fun Things To Do In Big Sur California [Maps Included]
11 Awe Inspiring Things To Do In Southern California
Pin This Post: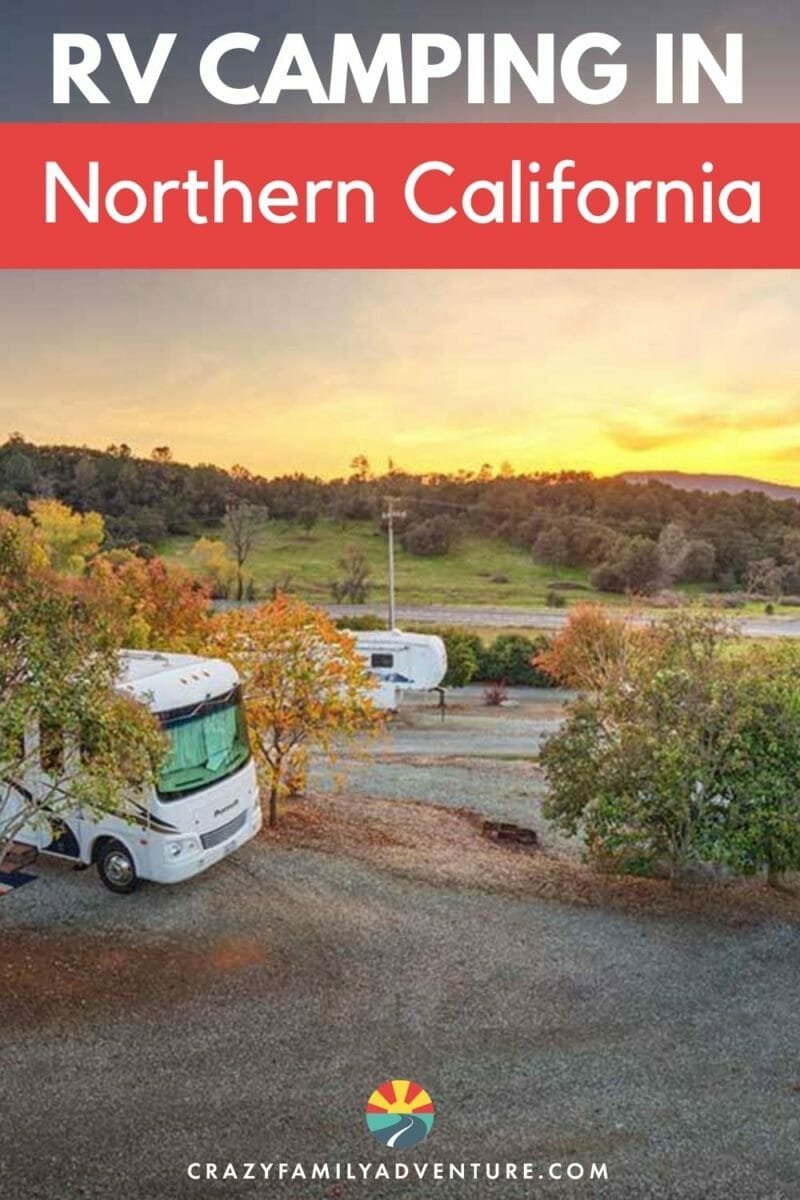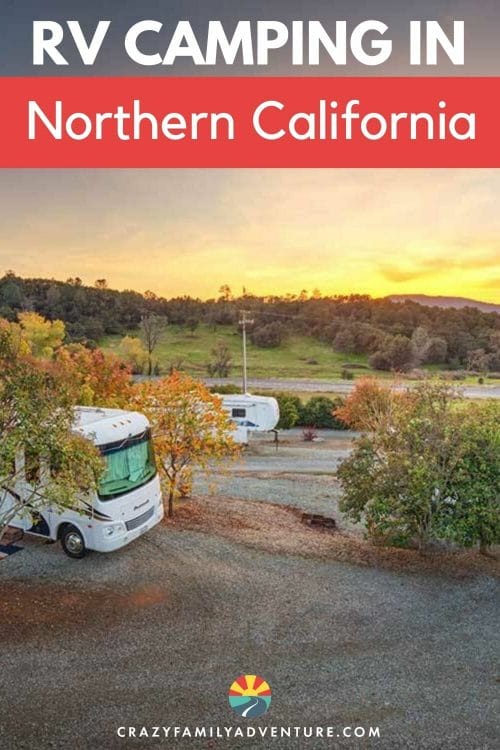 DISCLOSURE: This post may contain affiliate links, meaning I get a commission if you decide to make a purchase through my links, at no cost to you. Please read my disclosure for more info.