Looking for the perfect Montana mountain town to add to your Yellowstone vacation or to visit for a long weekend? Red Lodge, Montana is the place! We stayed for 4 nights and had so much fun and ate so much delicious food. Below we share our list of things to do in Red Lodge, Montana.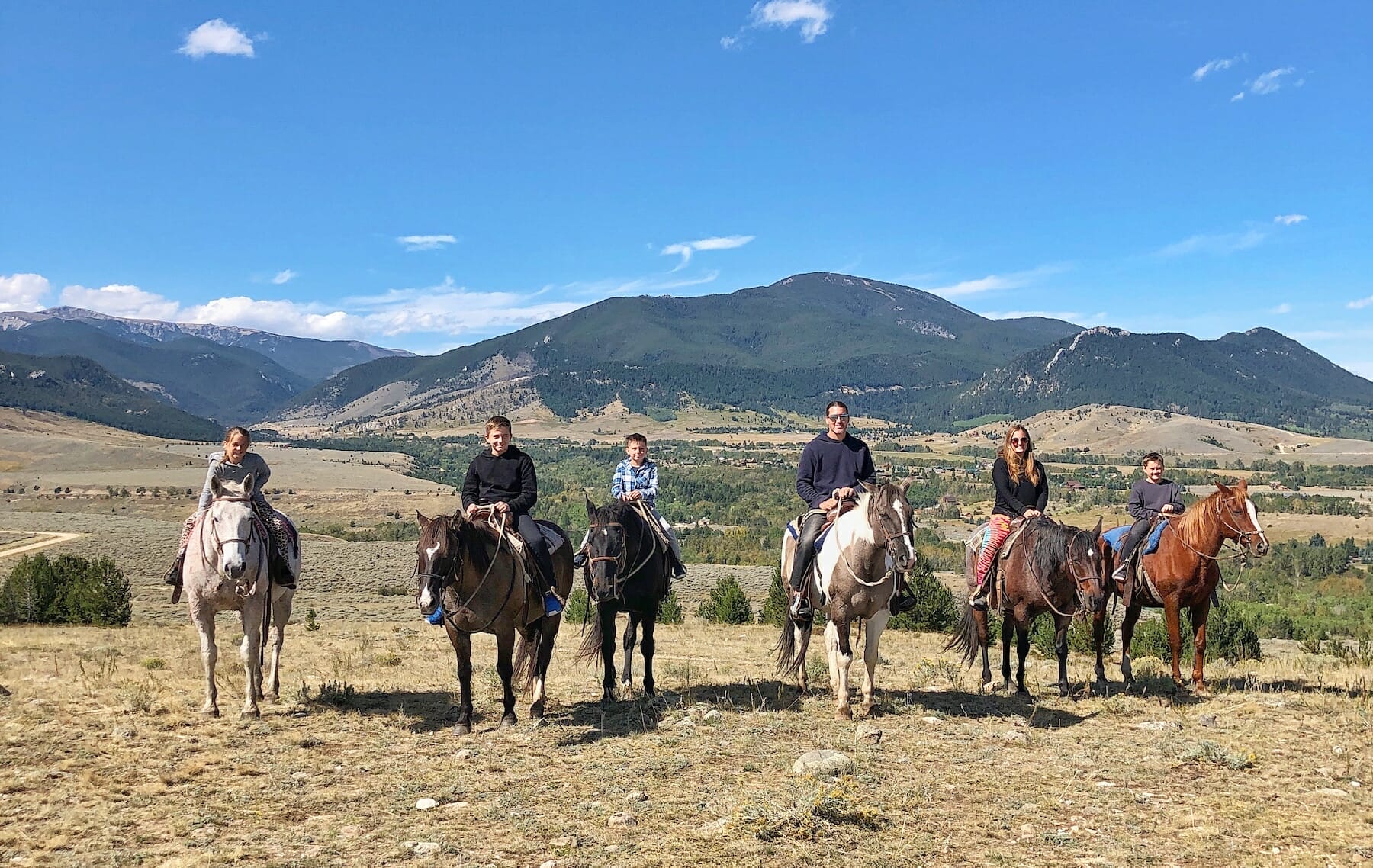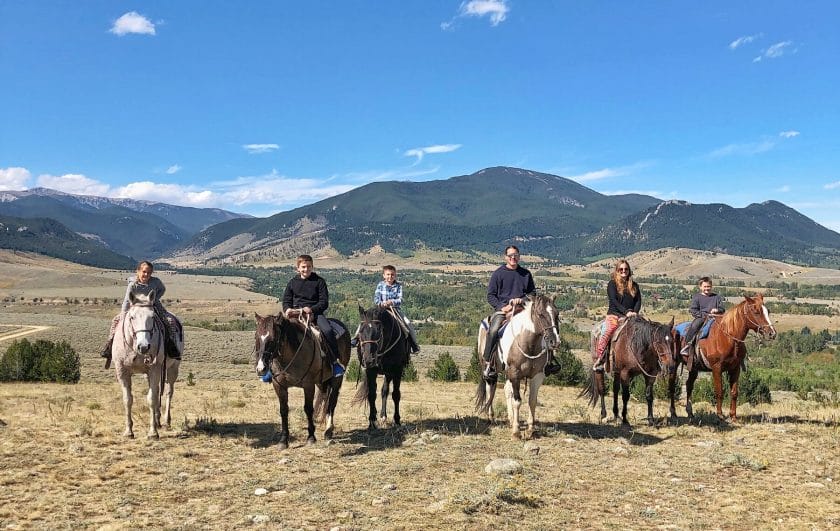 Red Lodge is a great stop to add to your Yellowstone National Park trip or plan a whole vacation around all the awesome things to do near Yellowstone!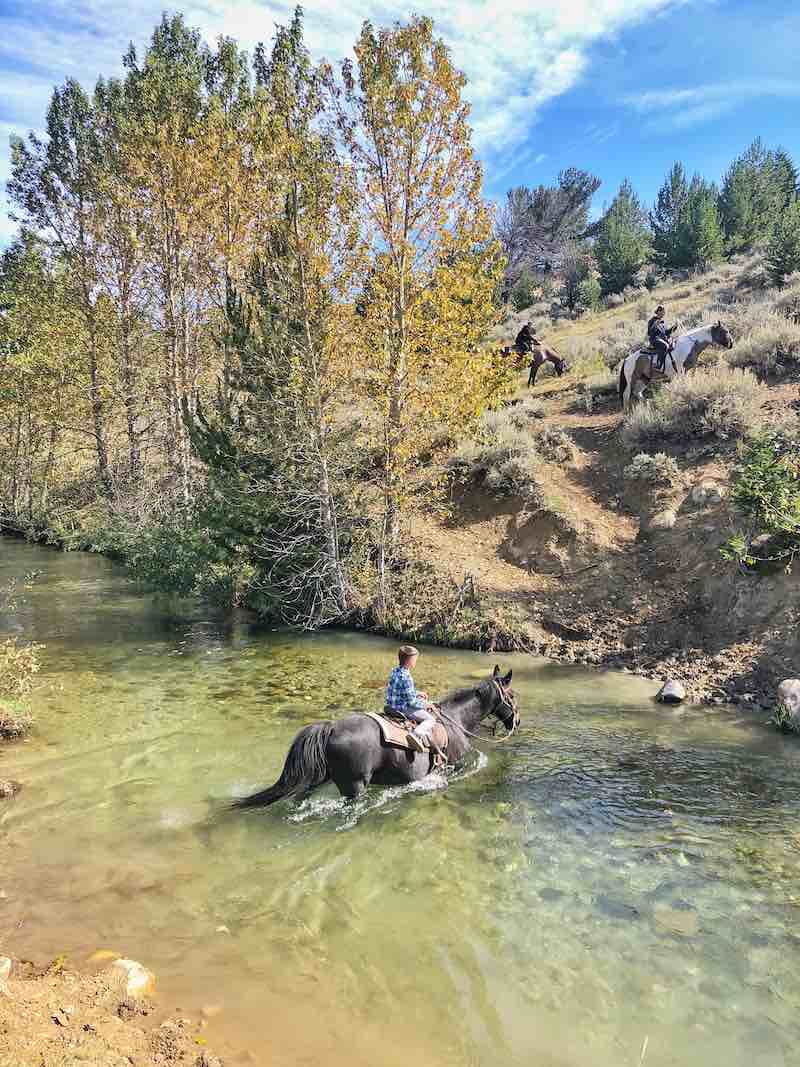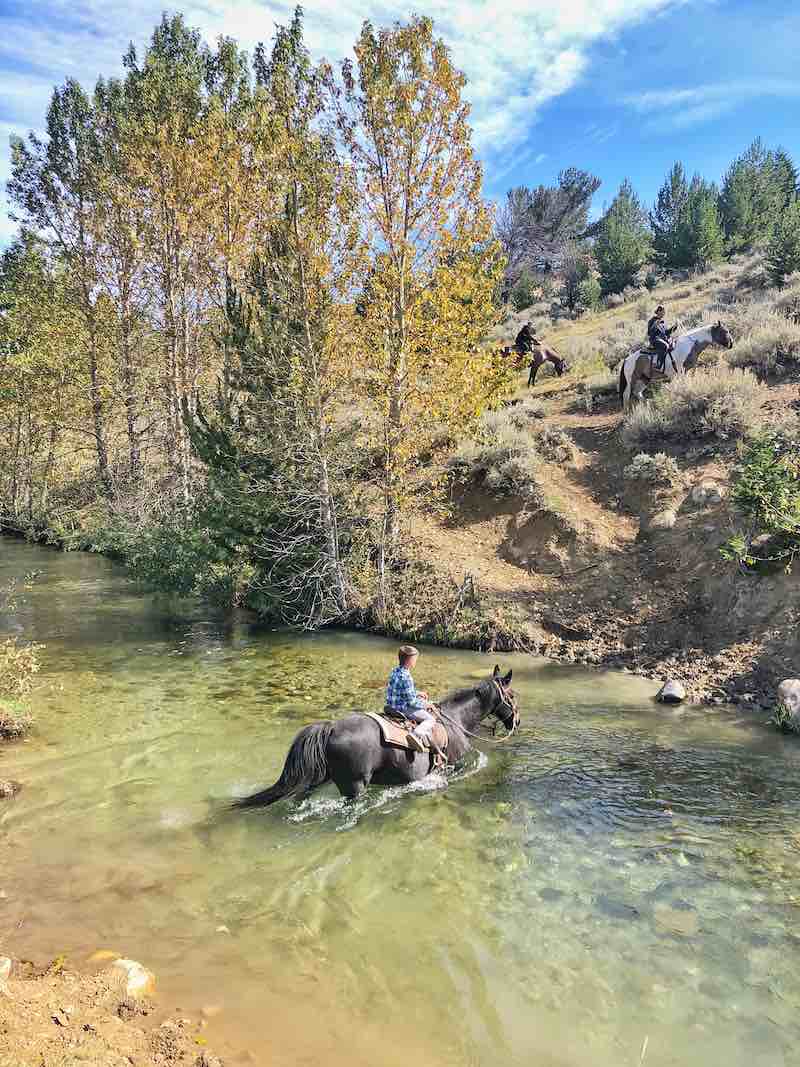 We have been horse back riding before in Arizona and Alabama and it was a nice and flat leisurely stroll . . . not quite the case in Montana! Instead we were going up and down the mountain and through water so high we had to lift our legs up and out of the stir-ups! It made for quite the adventure!
We did the 1.5 hour ride which was a perfect amount of time for our family (at the time the kids were 12, 9, 9 and 7). Our guide Brad from the Elk River Outfitters took us through open fields and then up the mountain, through the river and up to the plateau where we had an amazing view of the surrounding area and could see 5 mountain ranges!
When you come to Montana you have to awaken your inner cowboy and get on a horse and Elk River Outfitters is the perfect place to do that!
Drive the Beartooth Highway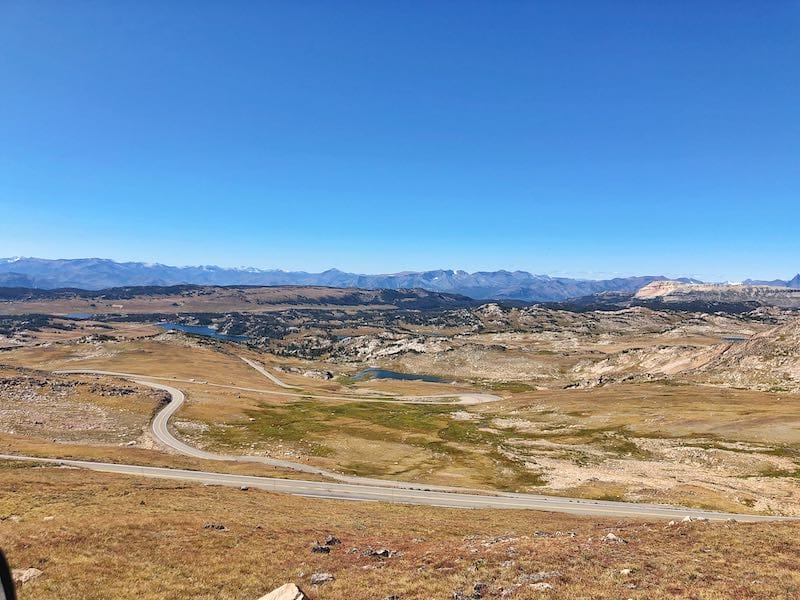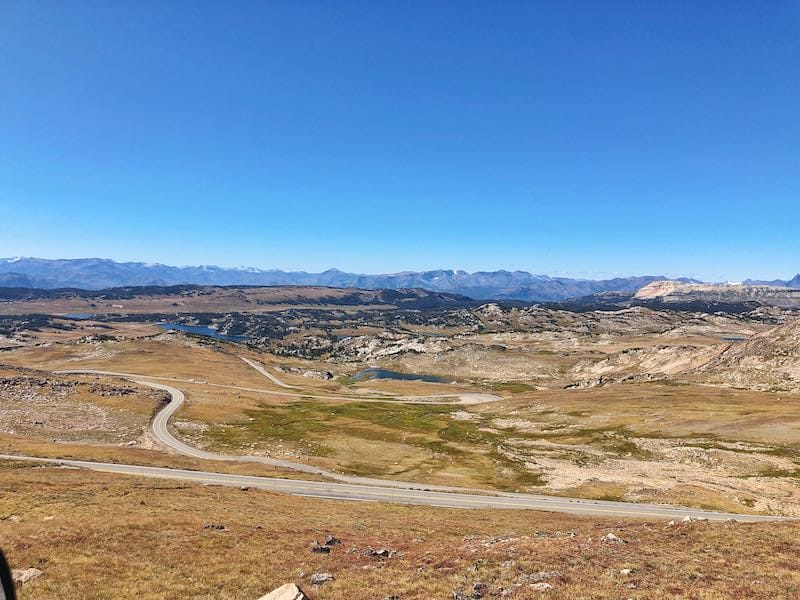 The Red Lodge area sits just north of the Beartooth Highway so make sure to plan at least half a day to drive the Beartooth Highway from Red Lodge to Cooke City and if you have more time you can drive right into Yellowstone National Park and make it a full day trip.
The Beartooth Mountains are breathtaking with views of the mountains and Rock Creek and there are multiple places you can stop to take in the beauty around you and for a bathroom break! Here are the stops we recommend you don't miss:
Vista Point Rest Area
A great first stop to take in the beautiful views and to stop for a bathroom break after continuing on. This stop is 21 miles from Red Lodge.
Gardner Lake Pullout
Stop here for another beautiful view!
West Summit Overlook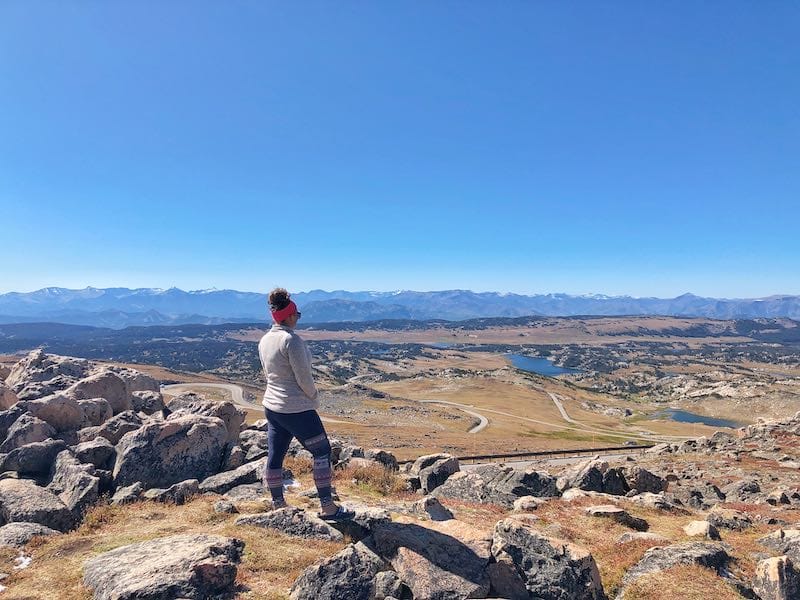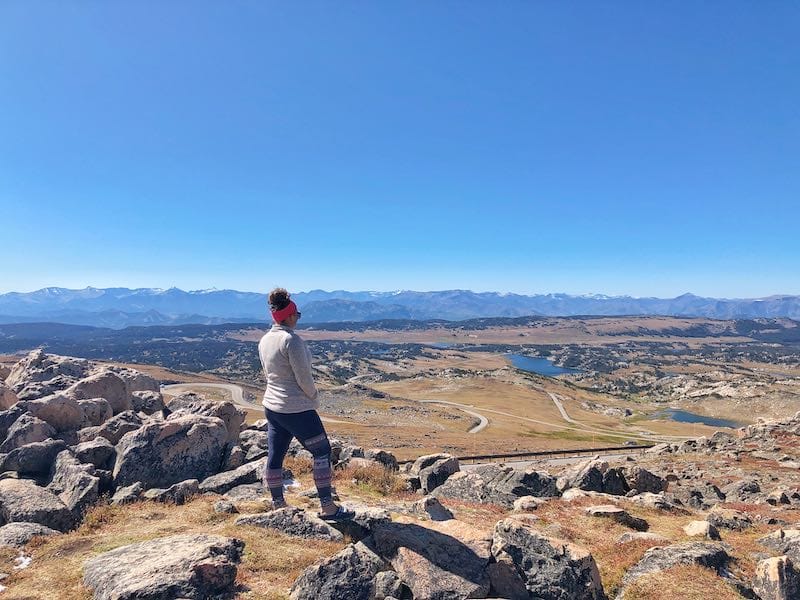 The highest point at 10,947 feet. You get a great 360 degree view. But be prepared it can be very windy.
Top Of The World Store
Not much to the store, but still an interesting stop since it doesn't seem like there should be anything here. Yet the store is there! You can grab a few souvenirs and a snack for the rest of your drive.
Beartooth Lake
A great place to stop to have a picnic lunch. Plus there is a campground here and if you have a boat or paddle board you can do easily do that here.
Clay Butte Lookout
Drive 3 miles on a dirt road up to an old fire lookout for more amazing views.
Cooke City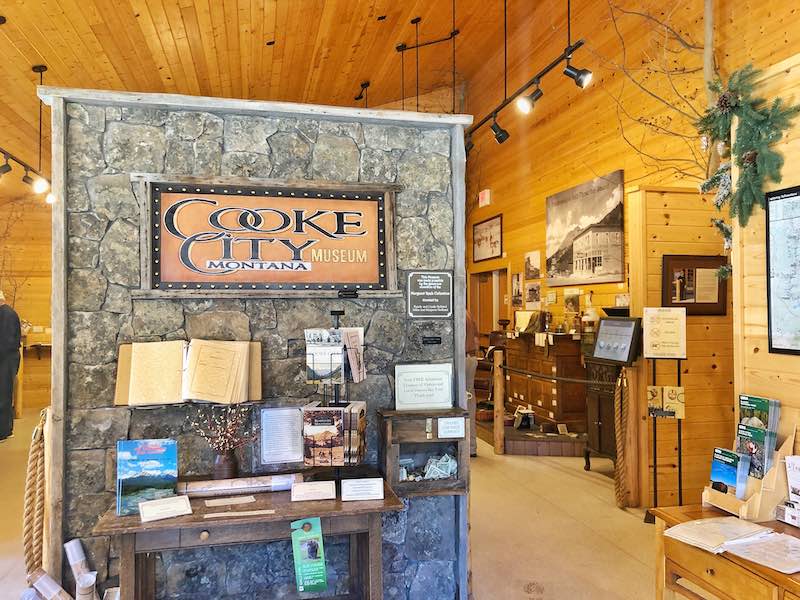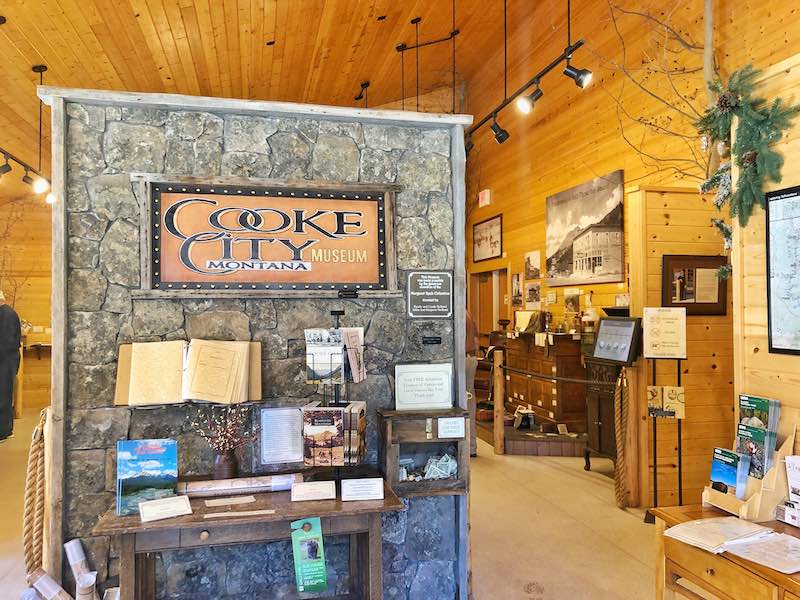 Stop at the Coffee Shop for a Huckleberry White Mocha Latter and then the Visitor Center to learn the history of Cooke City (they have a small free museum both inside and outside you can check out) and to pick up info on Yellowstone.
Length: The Beartooth Highway is 68 miles long and normally takes about 2 hours to drive.
Check out the Beartooth brochure for more details.
Lunch
The Pollard Hotel (where we were staying) will pack a bag lunch for you – it worked out really well and was so easy and nice not to have to worry about figuring out what we were going to eat.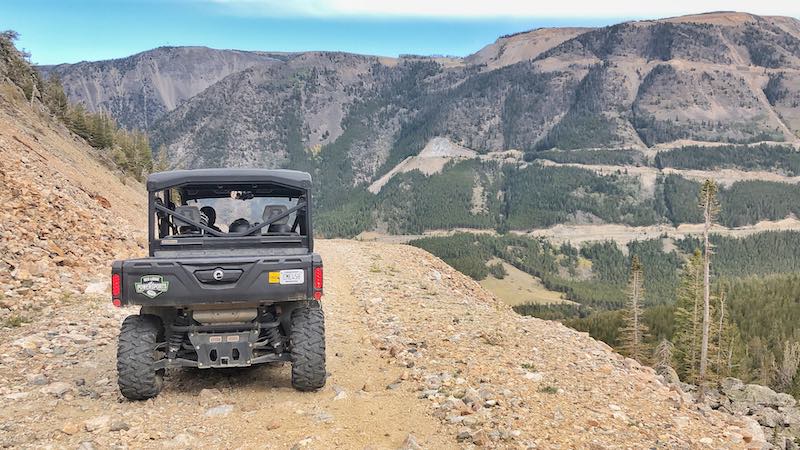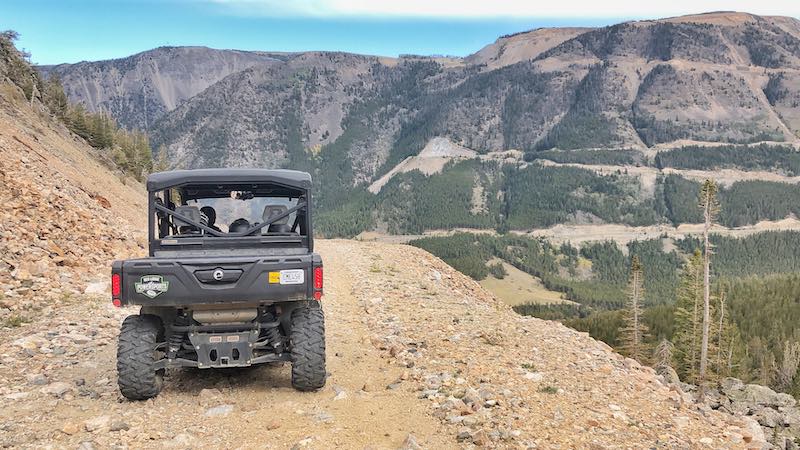 When we were driving the Beartooth highway we looked over and saw a trail going right up the side of the mountain. When we rented UTV's the next day we knew that was the trail we wanted to go on!
They had the perfect 6 person UTV at Red Lodge Power Sports that we rented from Jerett. He highly recommended we do the Hell Roaring Plateau – which was the exact trail we had seen! It is about 6-8 feet wide and right on the edge of the mountain, but the UTV handled it perfectly and it was a fun ride.
When we reached the top we got out for a gorgeous view and could see the Beartooth highway road we had driven on. We hopped back into the UTV and headed down the mountain and onto the Glacier Lake trail through the beautiful national forest. We saw some great campground spots there and definitely want to come back to stay.
When renting the UTV the kids are given helmets and we did have to drive on the highway for a little ways – but it wasn't a problem at all. It isn't a busy area and we barely saw any other cars on our way out there.
If you want to do multiple trails be sure you plan accordingly and potentially rent the UTV for the whole day. He also said people will rent them overnight or for the weekend. If you want to do this we recommend packing camping gear and driving up to the top of Hells Roaring Plateau and camping there! I would bet the stars are amazing!! Just remember to bring your bear spray.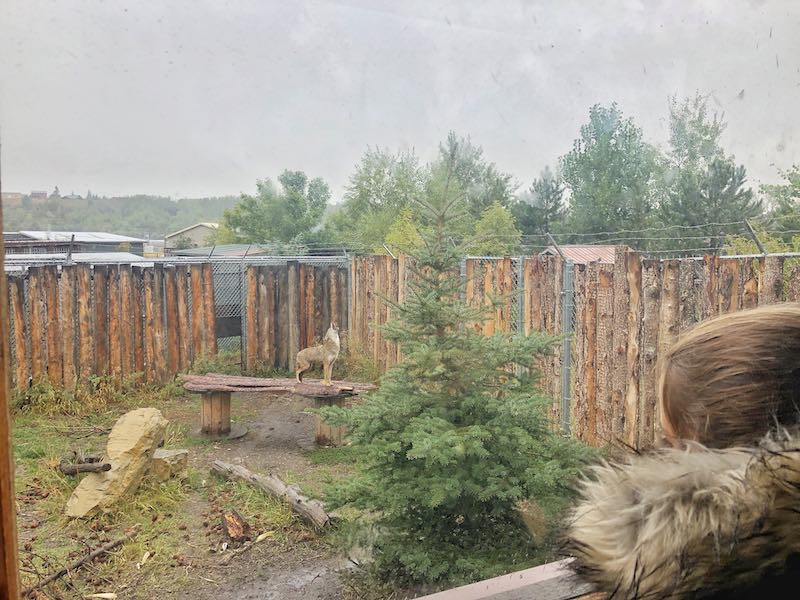 A great place to learn all about the Yellowstone Ecosystem and the animals that call it home. Gary – the owner and author of the Who Pooped books – took us on a tour and was so informative!! Did you know that Turkey Vultures puke their food in the face of their predators to distract them so they can empty some of their stomach and fly away?! The kids loved that one.
The Sanctuary is in no way attached to Yellowstone National Park and is not funded by the park system or federal government. Instead they are privately owned. They only take in animals that have been to a rehab center and have been deemed unable to live on their own in the wild.
It really is an amazing place that Gary is running and should be on your list of places to visit so you can learn more about the greater Yellowstone Ecosystem – it stretches well beyond the borders of Yellowstone National Park.
You can just stop in for a visit on your own and do a self guided tour or else you can book a tour with the Sanctuary. If you are curious to learn more and/or want your kids to better understand the Yellowstone Ecosystem definitely sign up for a tour – it is well worth it!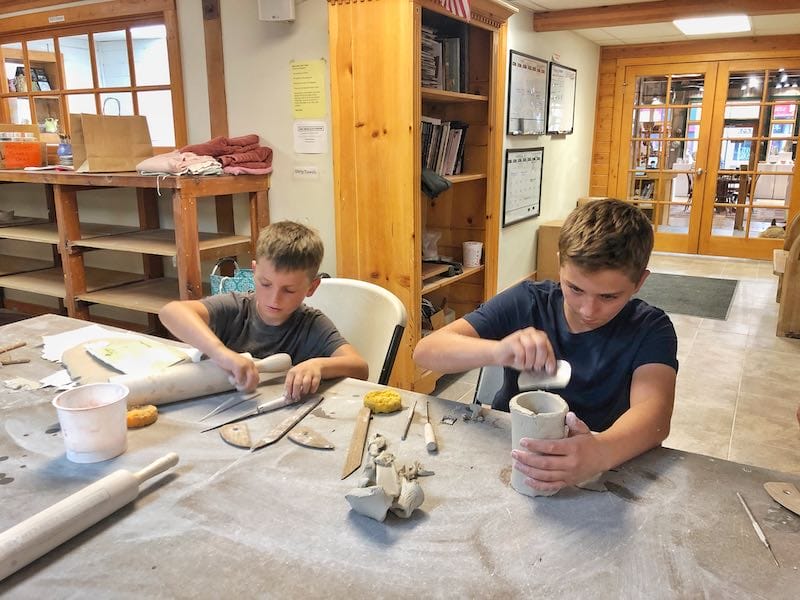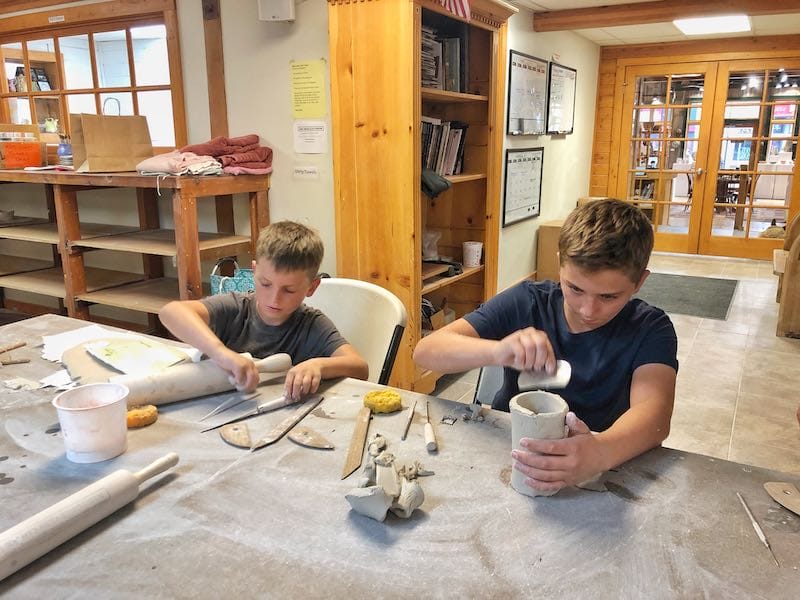 Red Lodge is known for their Clay Center and have residence that come in to spend a year or 2 working at the Red Lodge Clay Center downtown and creating amazing pieces of artwork at their studio just outside of town. We were able to do a 90 minute class with Jarod, one of the newer residents, and it was awesome. The kids totally loved it and didn't want to leave.
Cannon even stated that he wanted to live in Red Lodge for a year so he could build stuff with the clay everyday! They have a store front filled with amazing pieces – which we quickly walked by with 4 kids who like to wrestle and push each other . . . back to the studio area.
Jarod taught us how to create cups and bowls out of clay and then let the kids create whatever they wanted to. We weren't able to bake the clay or glaze it since that whole process would have taken days, but just getting to learn how to create with the clay and to play around with it was well worth it.
If you plan to come to Red Lodge as part of your Yellowstone National Park trip you could time it to come back through that way at the end of your trip to pick up your piece.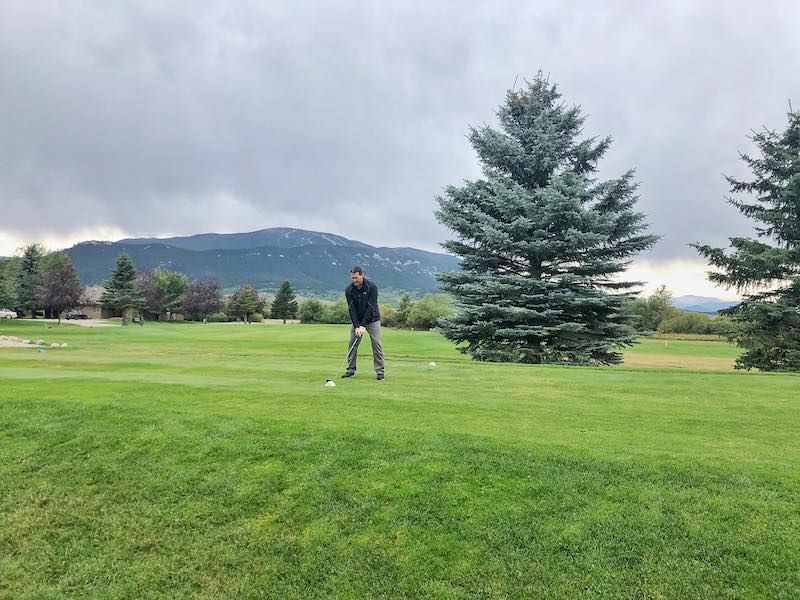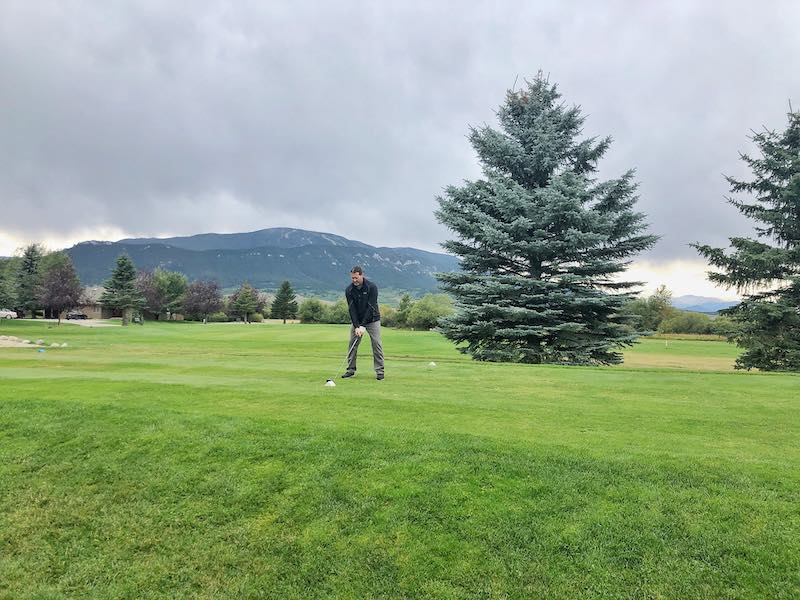 Any chance Craig gets to golf he will take it! He headed to the Red Lodge Mountain Golf Course and pretty much had the whole course to himself. Minus the 30 or so deer that were just hanging out on the course.
It was a beautiful course that was spread out with challenging holes and lots of great views. If you have a golfer in your group it is well worth getting them out on the links during your trip!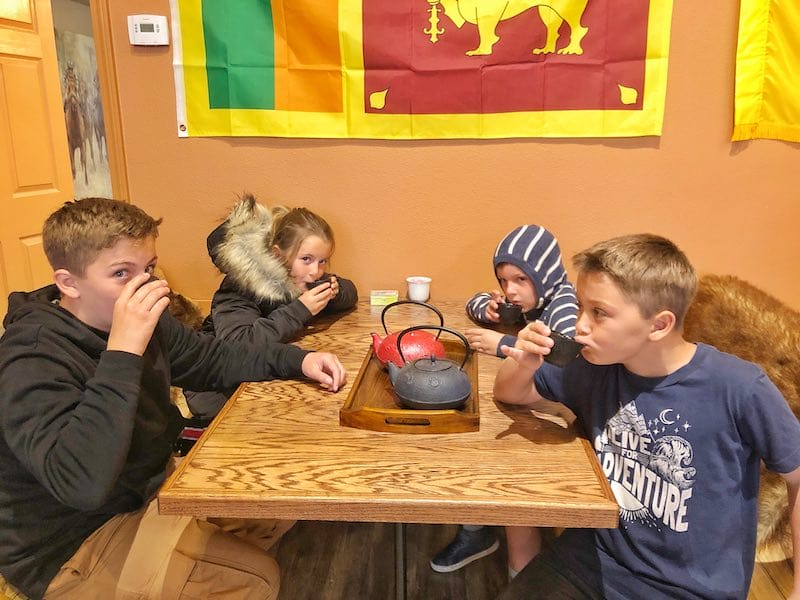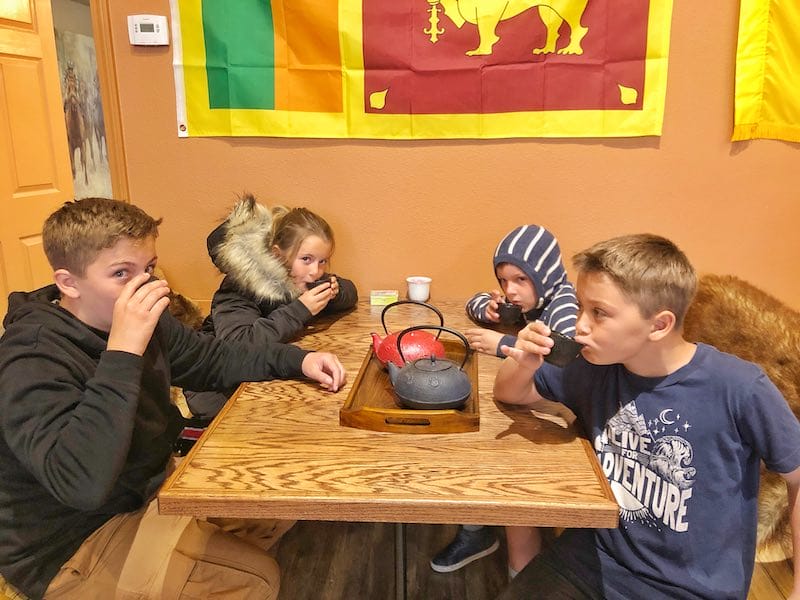 The Phoenix Pearl Tea house has 200+ different kinds of teas and has created 50+ of their own flavors – things like Banana Bread and Harvest Moon! When you walk in and see all of the teas it can be very overwhelming but the workers were so helpful and walked us through what the options were and helped us pick which one we would enjoy the most.
All the tea is made with tea leaves and a lot of them can be made into latte's with a variety of different kinds of milk. Our kids weren't sure on a flavor so we went with caramel and a root beer flavor and each were served in a pot with small cups so the kids could try it!
While we were enjoying our tea we could select from a whole wall full of board games that we could play. It was a great way to try out some new games and to play some that we knew we loved. They also sell the games so if you find a good one you can buy it here too.
If you are looking for a place to stop for a few hours and relax with a nice hot or cold tea this is the place to do it!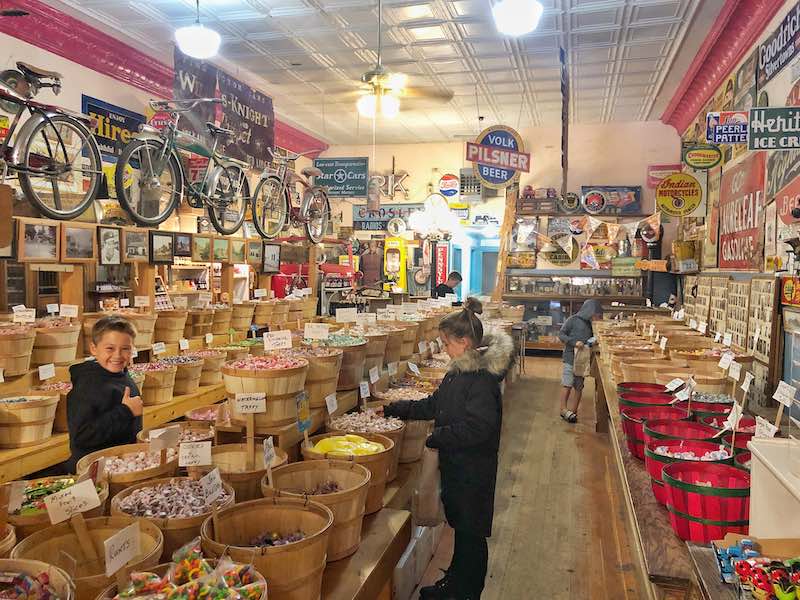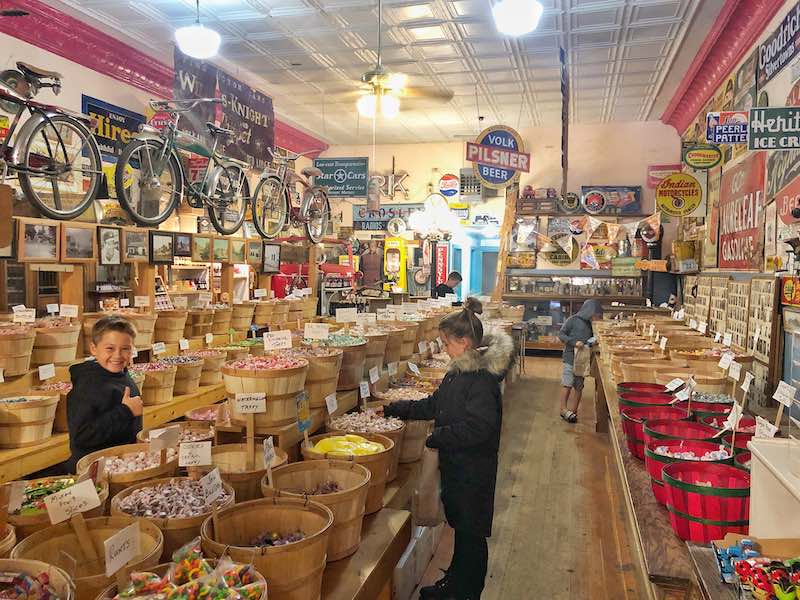 What kids don't like a candy shop?! This one was really cool and unique. You walk into bins full of candy and so many cool and unique decorations. The kids loved picking out about 10 pieces each – it is paid by the pound so pay attention to what they are getting.
They also have homemade fudge and other chocolate treats. If you want to make the kids happy and get them candy to have on your road trip then make sure to stop here and spend some time looking at all the cool decorations too!
Wild Bill Lake
If you are looking for camping, fishing and a nature trail check out Wild Bill Lake in the Custer Gallatin National Forest.
Where To Eat
This was not an easy thing to decide. There are so many great restaurants to choose from. Red Lodge really has taken their food to the next level!
The Pub at The Pollard Hotel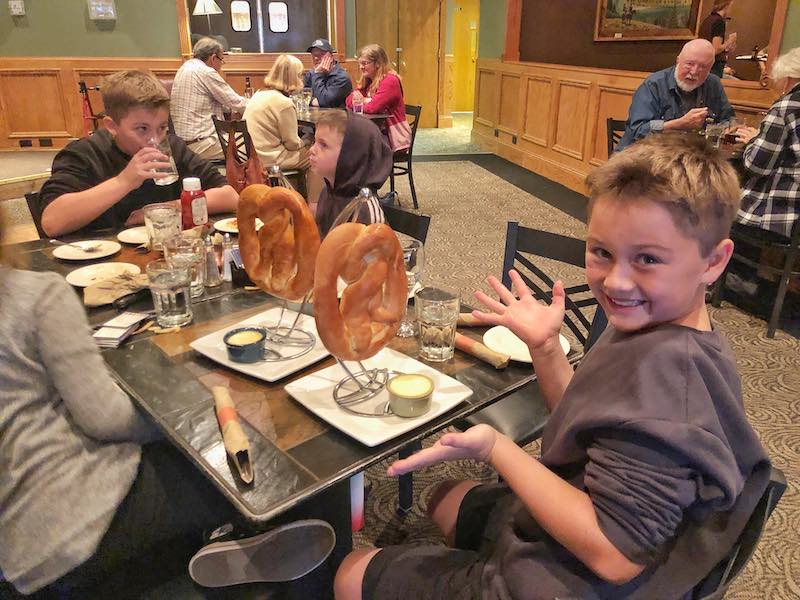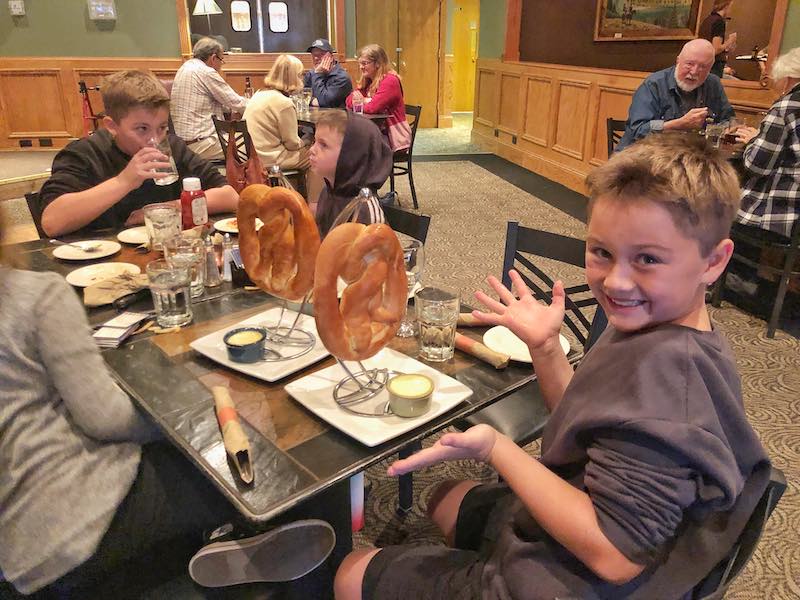 The Pub is located in The Pollard Hotel and has a great selection of food options along with a great drink menu. We highly recommend the giant pretzel with Brie cheese dip. My kids loved it (me too :)) and kept asking to go back for another one!
They also have a great breakfast here where you can get a delicious Montana Skillet or french toast with whipped cream – the kids loved that! Plus they got hot chocolate every morning. It was a great way to start our day off.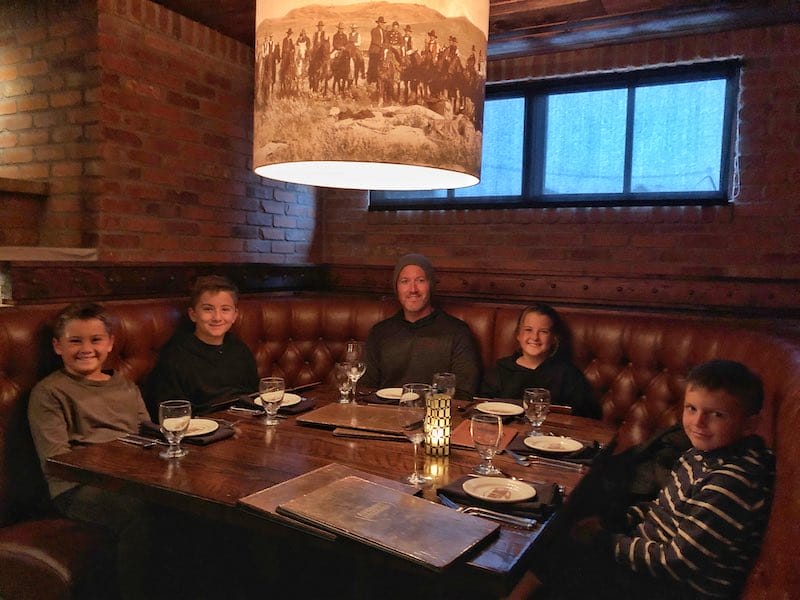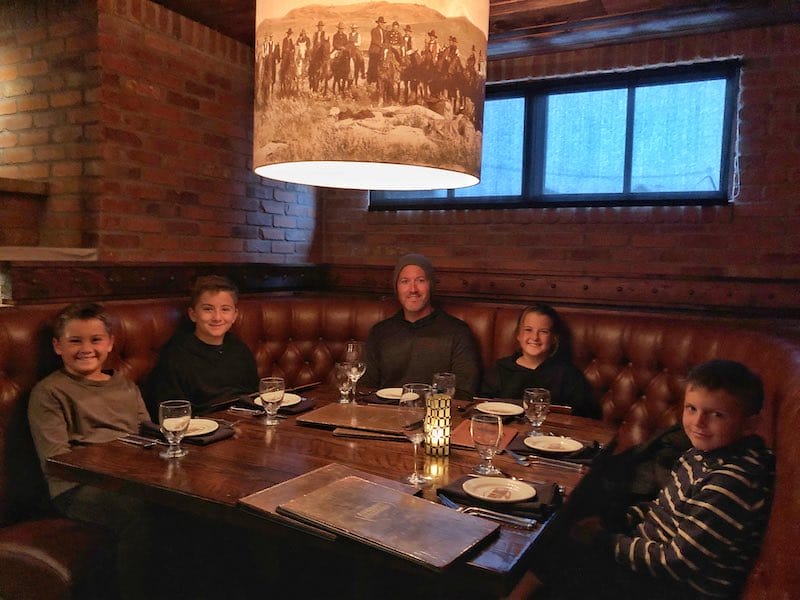 Looking for a fancy dinner where you can still wear jeans? This is the place for you! The atmosphere is perfect and the food is delicious. The kids got the 5 ounce steak off of the kids menu and Craig got the cut of the day (from a local ranch).
He said it was melt in your mouth kind of steak! I opted for the tortellini and they were delicious. Everything was great from the food to the drink menu to the atmosphere. If you are looking for some delicious steak and a bit of a more fancy meal this is the place for you.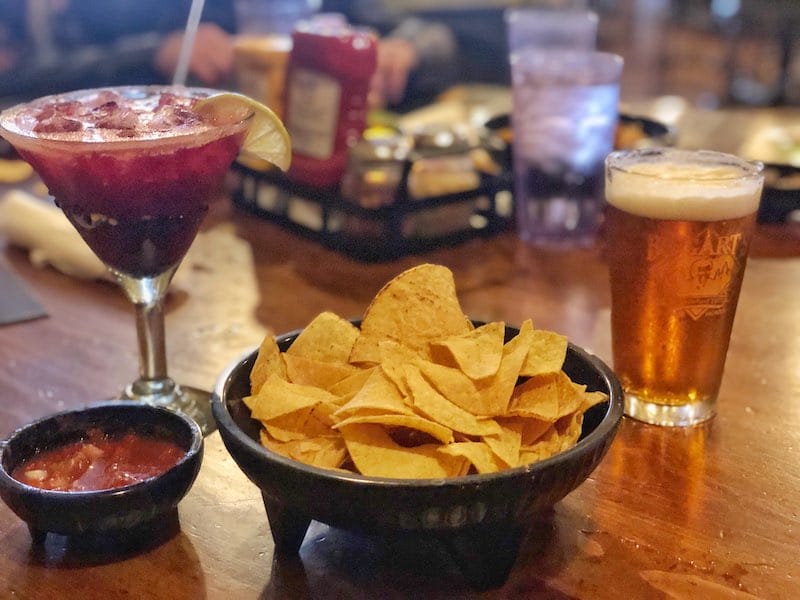 Margarita. That is all I have to say! The margarita's here are yummy!!
When we were there in September, they had the Flathead Cherry Margarita and it was so good! I also tried the coconut one and it was like a dessert in a cup.
Oh yeah – the food was good too :). They have a variety of options with a good selection of Mexican food – enchilada's, burrito's, chips and queso. I always love a good Mexican restaurant since you get the chips and salsa to start so the kids are occupied right away and don't need a huge meal.
Red Lodge Pizza Co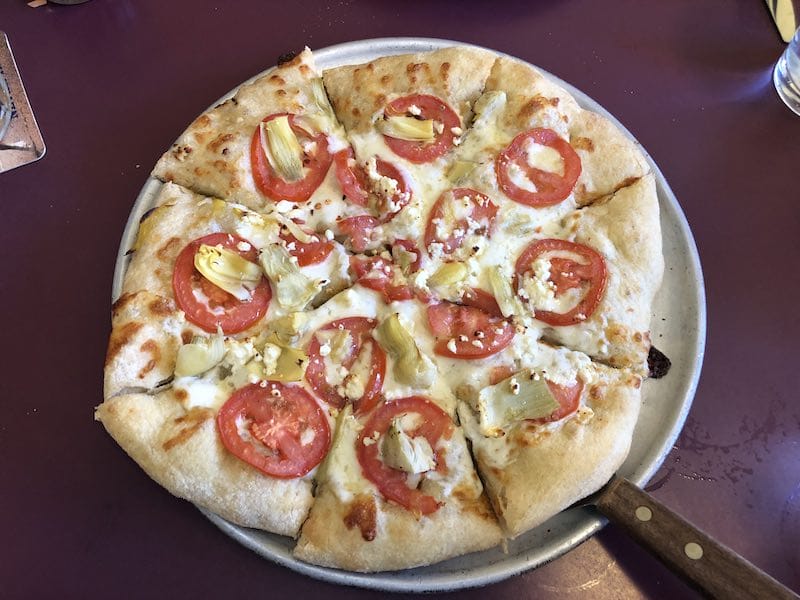 We ate here multiple times and it worked out great. The salad bar (they have a kid's salad bar price as well) and a couple pizzas were perfect for us for lunch or dinner. Craig and I really enjoyed their vegetarian pizza options. The crust was delicious!
I also tried the huckleberry lemonade which was yummy as well. The highlight for the kids was their Crazy Cookie – a chocolate chip cookie cooked in a skillet and topped with 2 scoops of ice cream. It was delicious!
They also have an ice cream counter if you just want to stop in to grab an ice cream cone.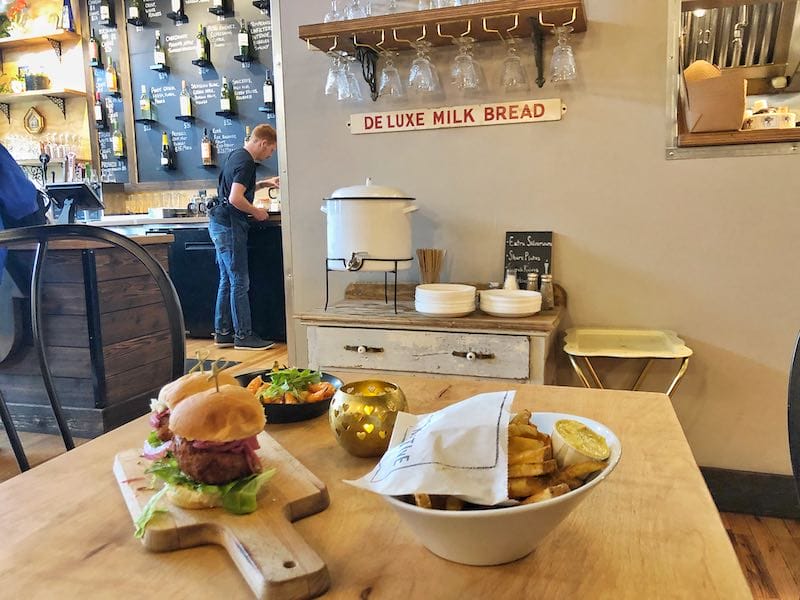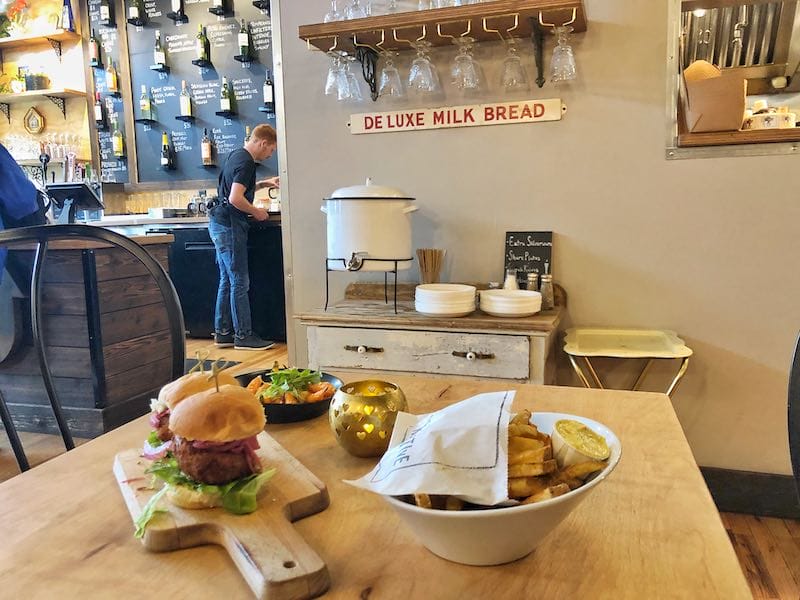 This was such a unique place! The inside decor was so fun and unique and so was the food. They have a menu of small plate options.
You select a protein, then multiple side dishes to go with it. It was a fun way to try a variety of different things and everything was delicious!!
They also had a great drink and wine menu. If you have adventurous eaters this is a great place to go – they do also have cheeseburgers so if everyone isn't up for trying something new, no worries!
We really couldn't believe all of the great food and restaurants that were located on this small main road in this beautiful mountain town! You should come and stay for a couple nights just so you can try all of the food.
Where To Stay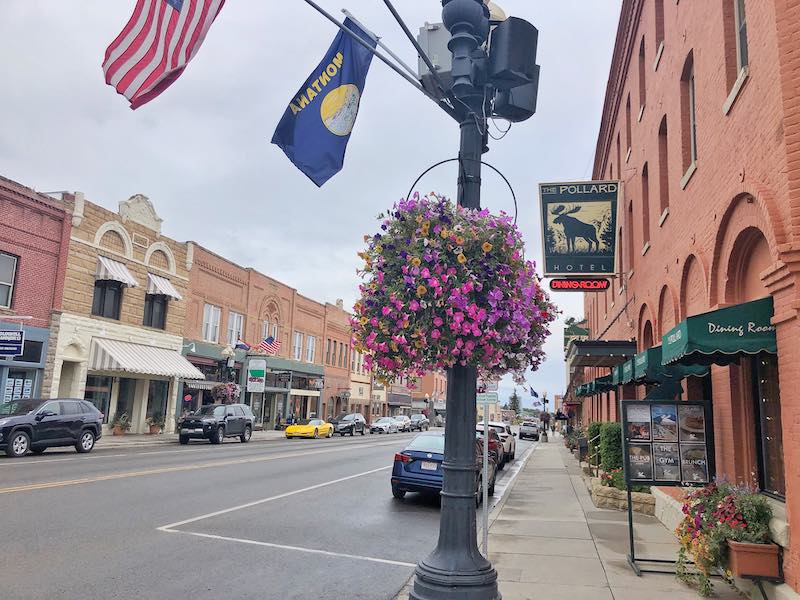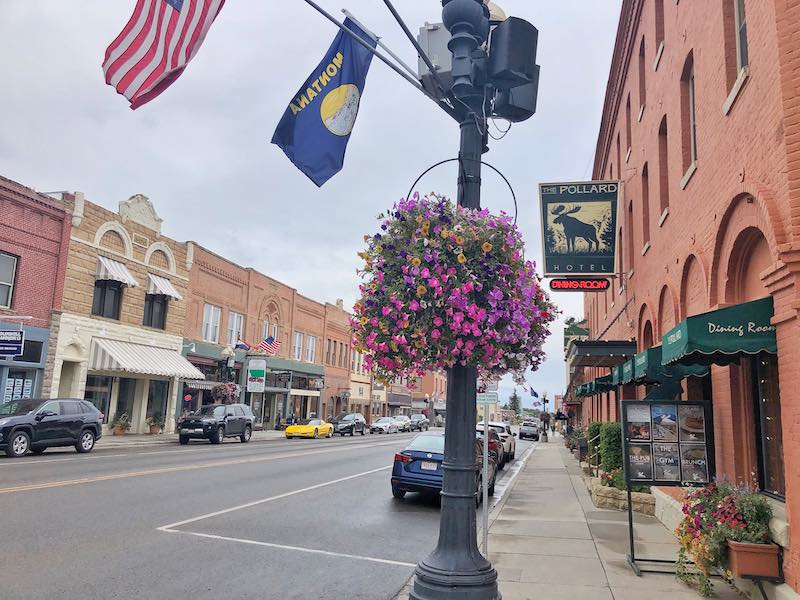 This a great spot to stay since it is located in historic downtown Red Lodge and you can walk to pretty much everything! They also have the dining room on site for breakfast as well as the Pub for dinner and every Friday and Saturday they have live music.
We stopped in both nights and it was packed! The music was great and perfect for getting up to dance.
They also have a full on gym in the basement – like nicer than some of the gyms back home! It literally was a fully equipped gym along with a couple racquet ball courts.
The rooms are your basic hotel room – but you aren't here for that as much as you are for the location and the food :).
Click here to book The Pollard Hotel now!
Parkside Campground
We stayed at the Parkside Campground, which is in the National Forest just south of Red Lodge and fell in love with it. The campground sits right at the foot of the Beartooth Highway and has a ton of sites right on a river.
There are no hookups, but you'll get plenty of nature and mountain fresh air, which we love!
Other Campgrounds
About an hour and 15 minutes from Red Lodge is Horseshoe Bend Campground in Lovell, WY. The campsites here overlook Bighorn Lake and Sykes Mountain, offering beautiful scenery!
Billings Village RV Park is about an hour north of Red Lodge. Right off I-90, it offers quick access to traveling around the area. You could also check out all the things to do in Billings, MT.
Vacation Rentals
This luxurious log cabin has it all – beautiful views, golf course, and a hot tub! And it's only a short walk to Red Lodge.
Check out these awesome Montana VRBO options, too!
Red Lodge, MT is an awesome location to visit with so many great outdoor recreation options, scenery and restaurants. You can plan a whole trip here with all of these great things to do in Red Lodge, MT or include it as a stop on your Yellowstone Vacation.
Check out these articles for more on the beautiful area around Red Lodge, Montana:
9 Awesome Things To Do In West Yellowstone
A Guide To The Best Yellowstone Vacation and Beyond
23 Exciting and Fun Things To Do In Bozeman, MT
19 Magical Things To Do In Glacier National Park [Map Included]
15 Amazing Things To Do In Stanley, Idaho
In partnership with Yellowstone Country and Red Lodge.
Pin This Post For Later: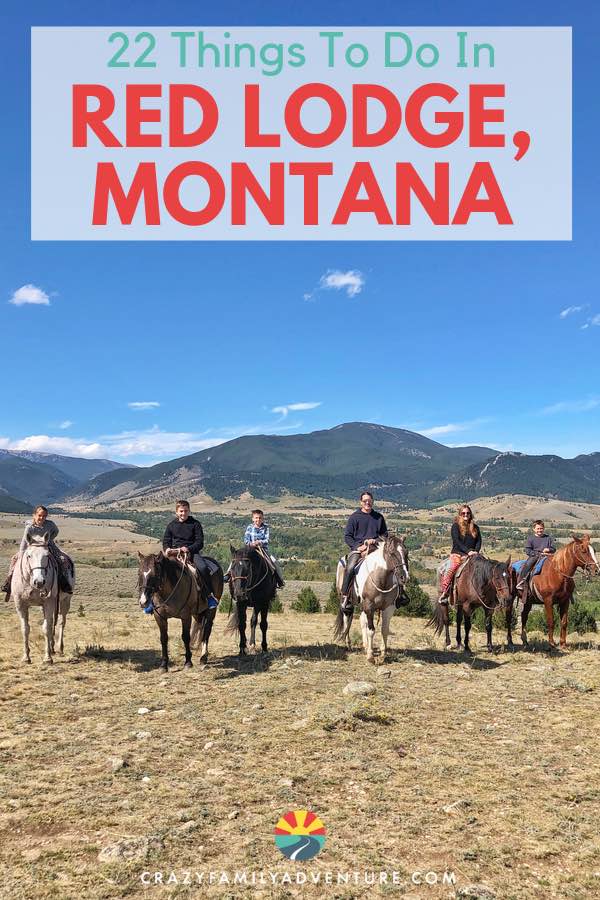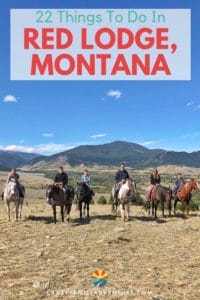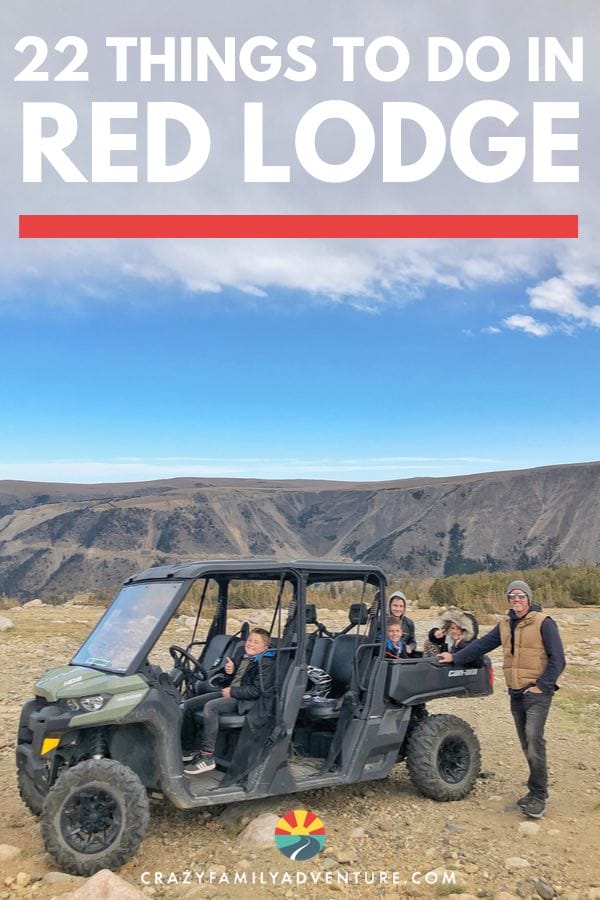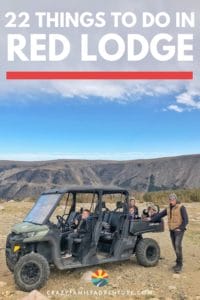 DISCLOSURE: This post may contain affiliate links, meaning I get a commission if you decide to make a purchase through my links, at no cost to you. Please read my disclosure for more info.