Bozeman, Montana is a beautiful city surrounded by the Rocky Mountains! From rock climbing to museums, great restaurants and shopping, there are a lot of great things to do in Bozeman, MT!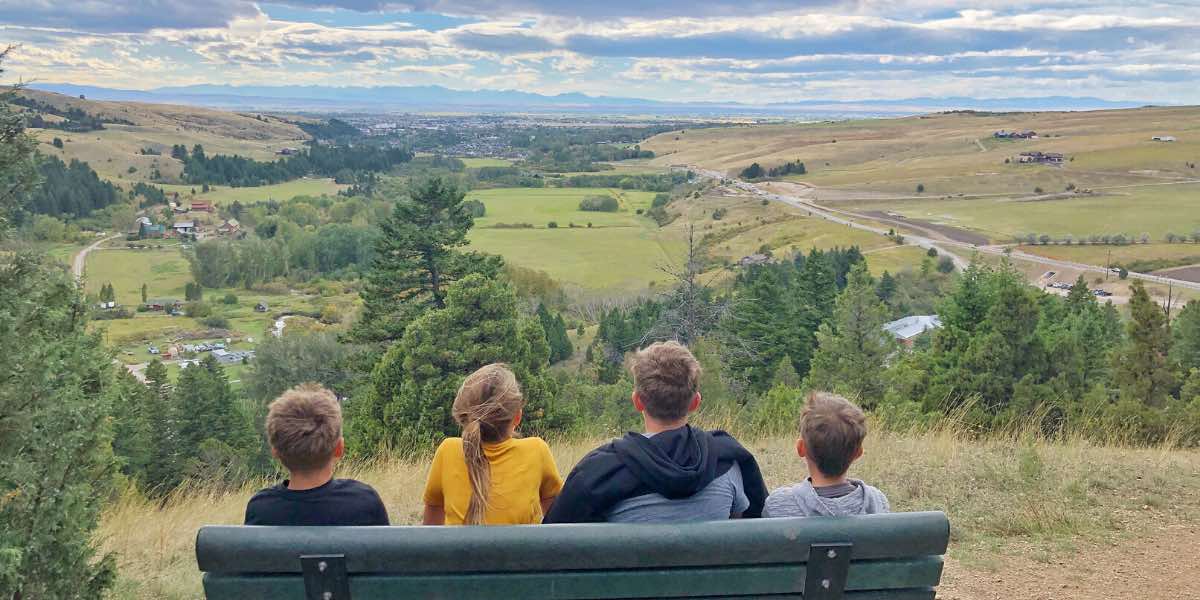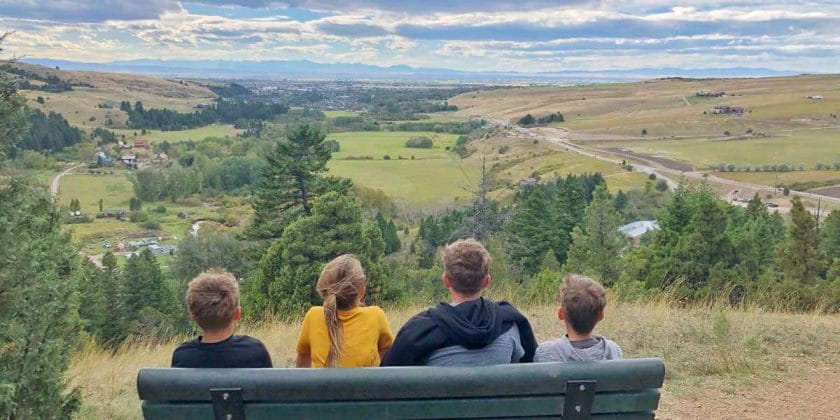 If you are visiting Yellowstone National Park be sure to add Bozeman, Montana to your list of places to stop before you get into the park!
Check out our list of what to do, where to eat and where to stay.
Rock Climbing with Montana Alpine Guides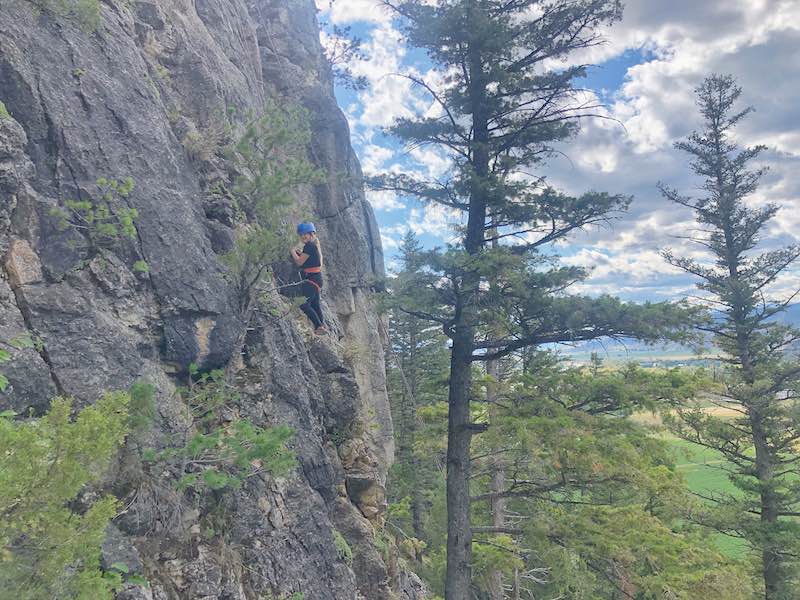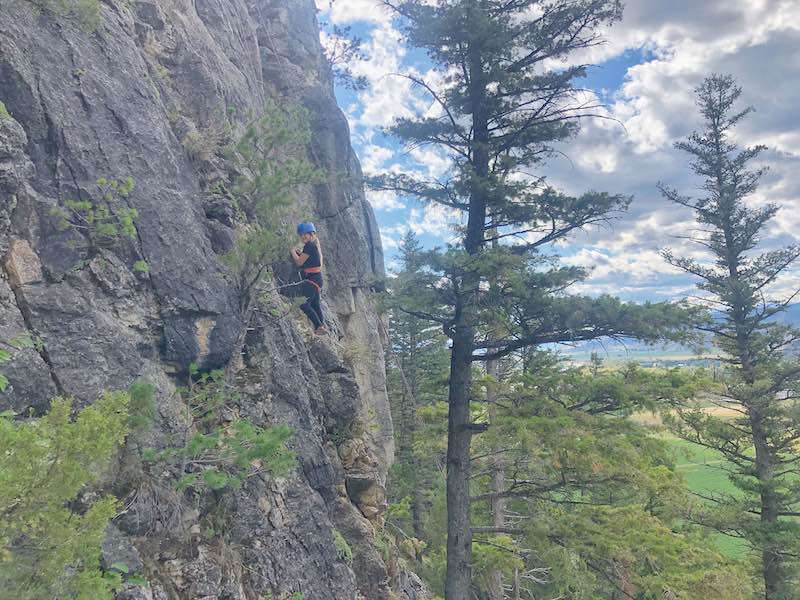 We love rock climbing and have visited a lot of indoor gyms, but have only climbed outside once (with friends that knew what they were doing). But since we don't know how to get the ropes all set up securely, we normally don't climb outside. In Bozeman, they have a great company: Montana Alpine Guides that provides all of the equipment and a guide that will take you outside climbing.
We got there at noon and our guide, Tyler, got us all outfitted with our gear and we headed out on a 15 minute hike to get to our climbing point at the north end of Paradise Valley. There were beautiful views of the valley and the Yellowstone River from our climbing spot.
We got to our climbing point, Tyler climbed up to get our ropes situated and then we got started! For the next 3 hours the kids climbed over and over again and Craig and I got a turn in (even though the kids didn't want to give up their turn!).
It was an awesome way to spend the afternoon, plus we all learned about tying the right knots and how to get things setup. Plus, Craig learned how to belay so that 2 kids could go at once. When we were done, we had so many questions for Tyler about how we could learn more so we could do this on our own!
Even if you have never rock climbed, this would be a perfect introduction. I asked Tyler if you needed a certain skill level to go out with them and he said no. Also, kids as young as 4 have gone out! And if you are more advanced they have advanced routes they can take you on as well.
Click here to learn more about Montana Alpine Guides.
Museum Of The Rockies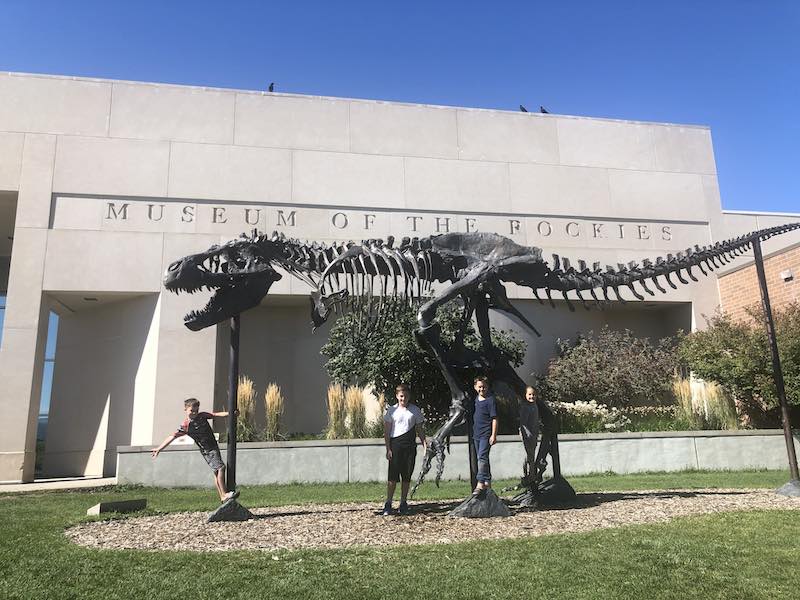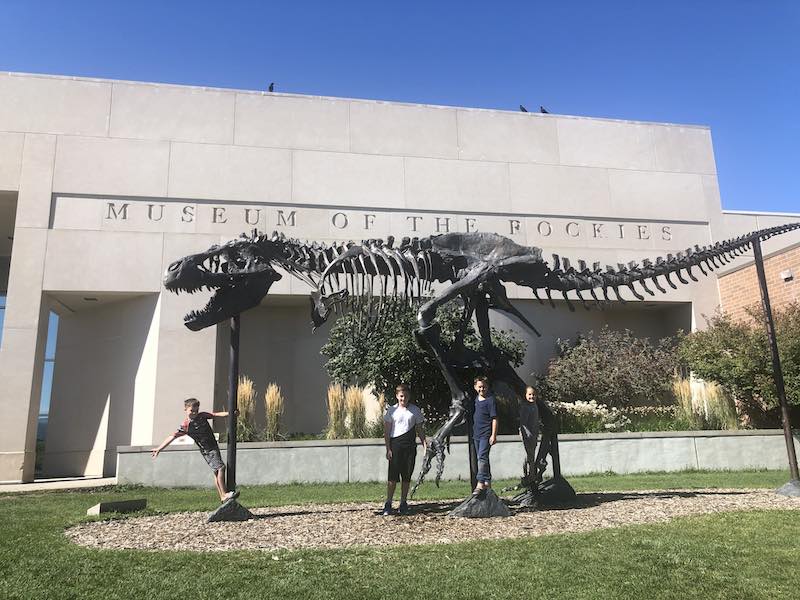 The Museum Of The Rockies is an awesome place to go if you want to learn about the dinosaurs from the area, Yellowstone and to check out their other exhibits. Our oldest is into dinosaurs so he loved seeing all of the dinosaur fossils and learning about what dinosaurs they had found in Montana.
The next section was all about Yellowstone Country and the history of the area. It was interesting to see the old pictures and to read about the history and the Native Americans that called Yellowstone home.
The third exhibit was on Genghis Khan – this isn't a permanent exhibit. There was a ton of great information on Mongolia and Genghis Khan.
Upstairs they have the hands on – Explore Yellowstone Discovery Center – for younger kids to learn more about Yellowstone and the surrounding area through hands on activities.
One of our favorite things there is the Planetarium shows. We went to 2 different ones – one on how the Earth was formed and the second on how we got the first man on the moon. They have a variety of shows throughout the day and we would recommend trying to get to at least 2 if you can.
Click here to learn more about the Museum Of The Rockies.
American Computer and Robotics Museum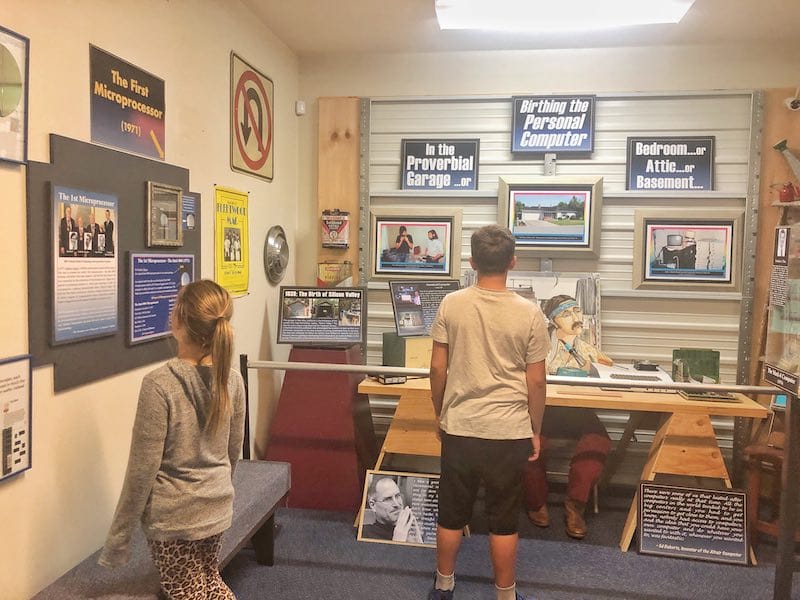 This free museum is all about the history of computers and robotics. What was really cool was at the Museum of the Rockies we had just watched the Planetarium show about Apollo 11 and then at this museum they had tons of information about the computers and astronauts that were part of the Apollo 11 mission!
We ended up watching Hidden Figures (they talked about Katherine Johnson at the Planetarium and Computer Museum) and it tied everything in nicely!
They do offer free tours at the museum or you can walk through on your own and read the displays. It was all really interesting for the kids and for us. And you can't beat free!
Click here to learn more about the American Computer and Robotics Museum.
Shopping Downtown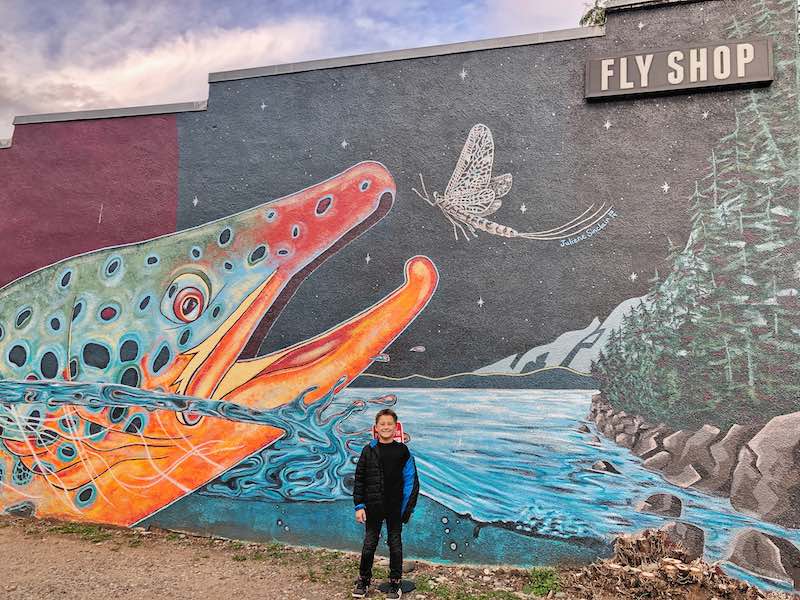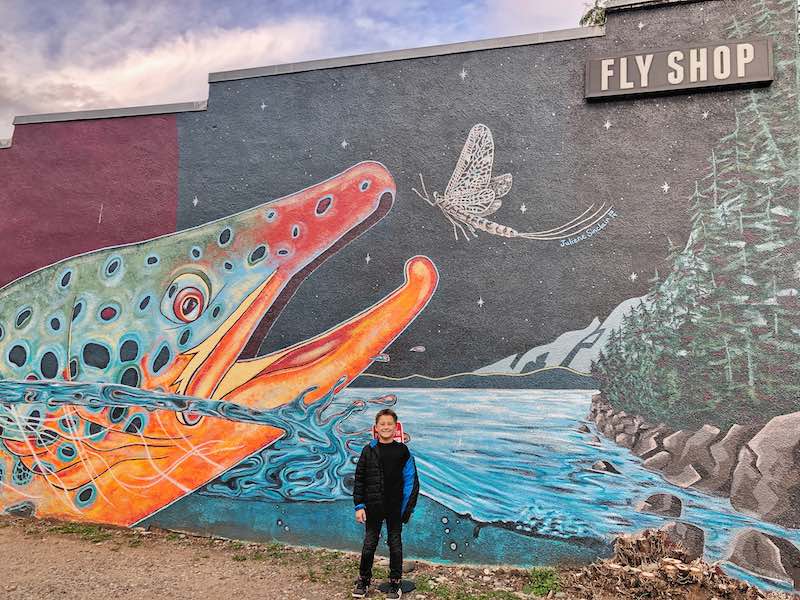 I could have spent hours downtown shopping, but the kids weren't interested in clothes shopping with me :). If you have a chance, get away for a few hours so you can do this!
They have everything from galleries, to clothes stores, to toy stores (my kids were happy to go here), ice cream (and here) and restaurants. Here are some stores we recommend you check out:
Altitude Gallery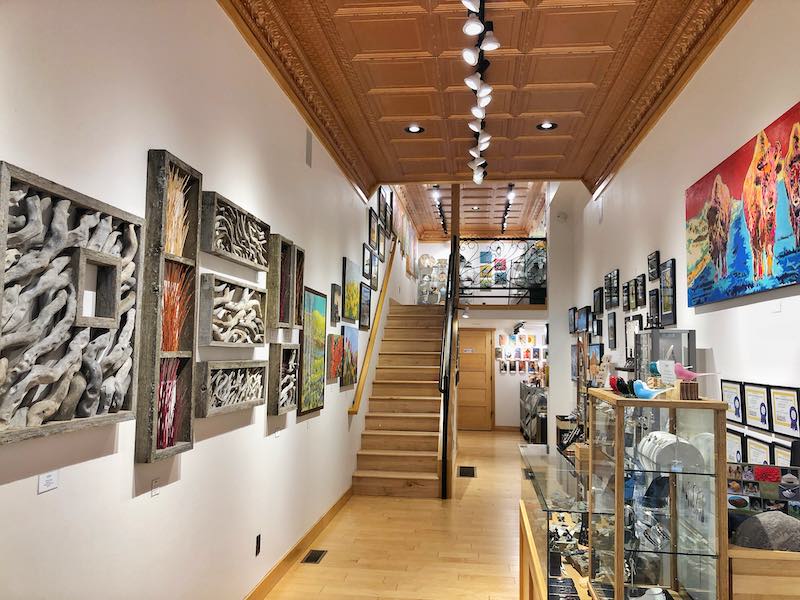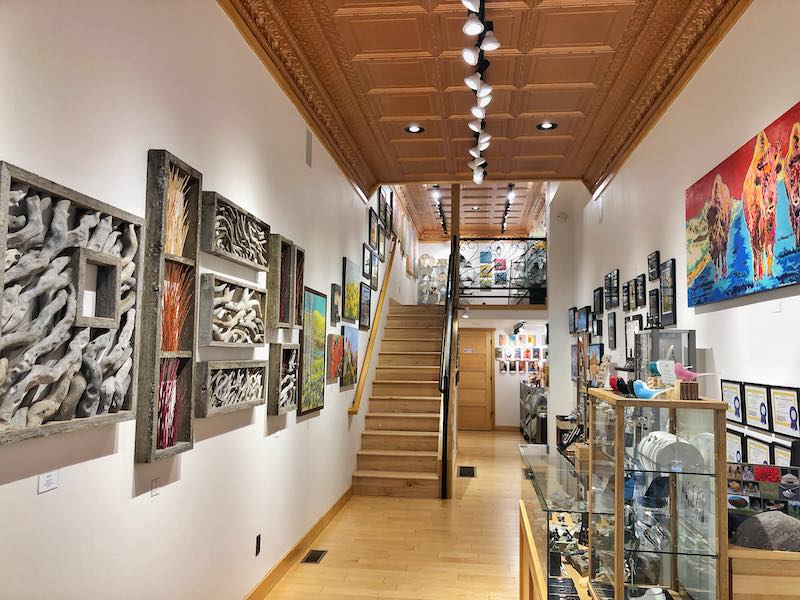 There were so many beautiful pieces of artwork in here and pieces of jewelry. It was lucky we just had a short time to stop in or I probably would have spent a couple hundred dollars! They do sell products online and I will definitely be checking that out. Click here to check out their website.
Vargo's Jazz City And Books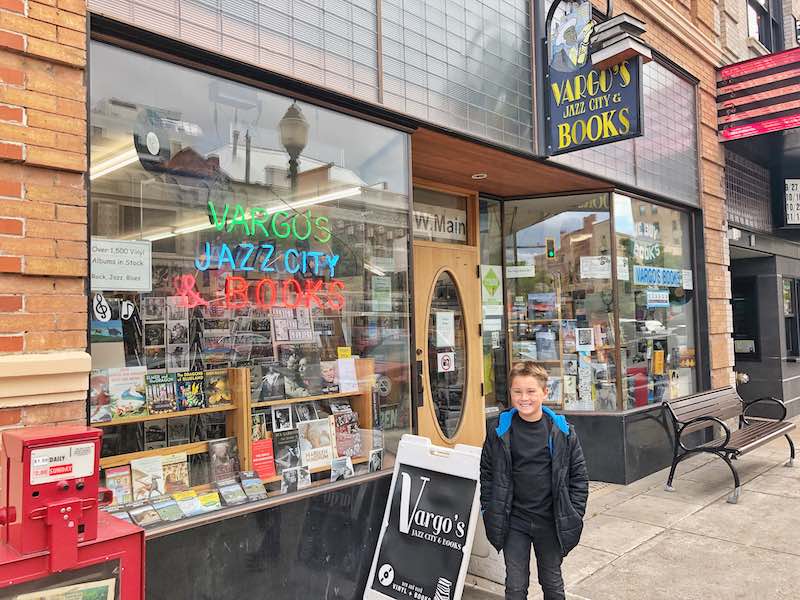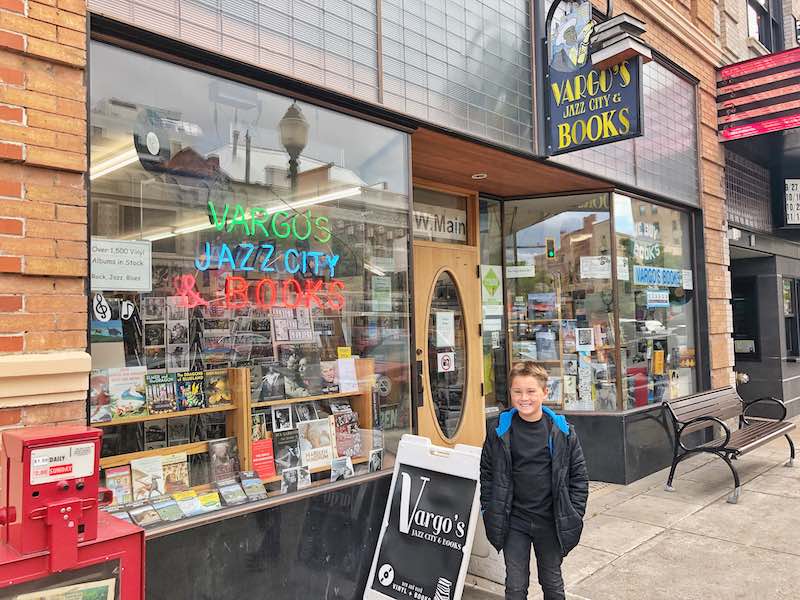 A used book store filled with tons of books. They also have cool magnets and handmade cards. A perfect place to spend time browsing around.
Great Rocky Mountain Toy Company
A great toy store filled with a bunch of unique toys. The kids could spend hours in here checking out all of the toys.
These are just a few of the shops that you can find downtown. Plan at least a half a day to shop and browse downtown.
Hiking
Bozeman is a great outdoor activity town and they have hiking just a few minutes outside of downtown in the Bridger Canyon area.
Drinking Horse Mountain Hike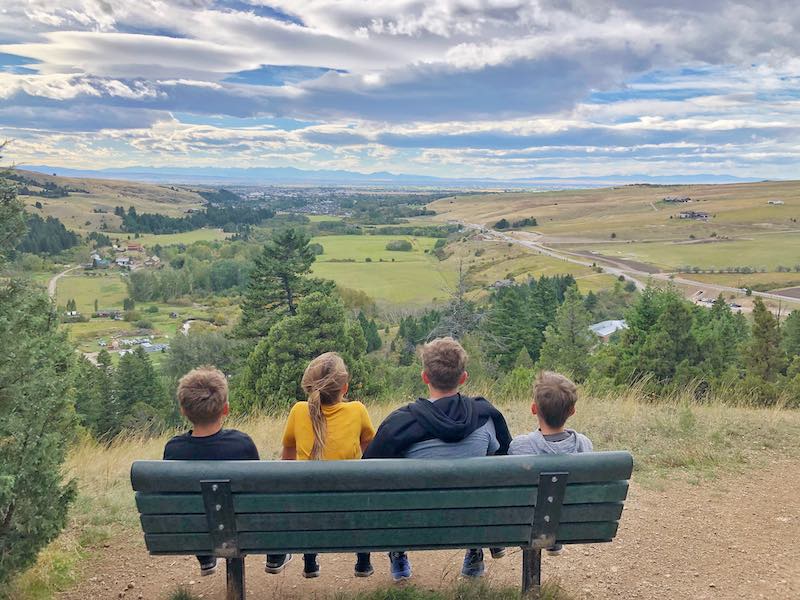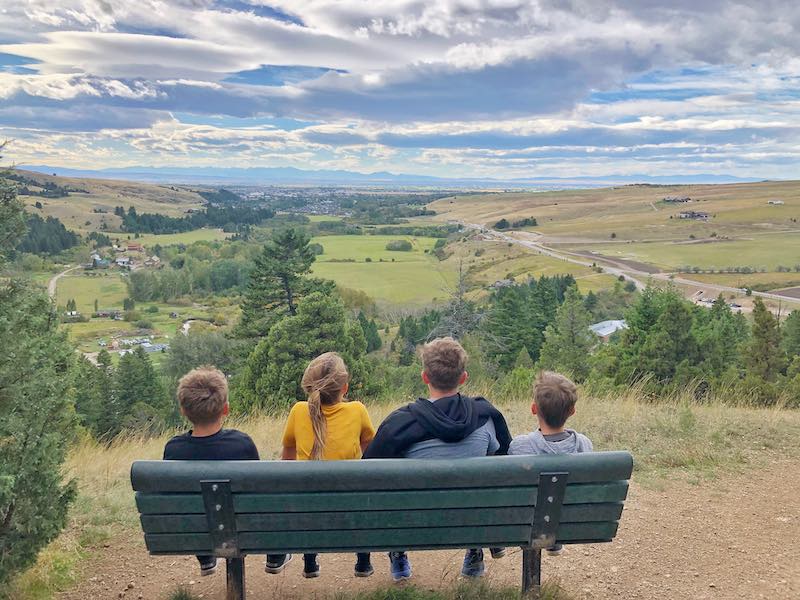 This is a short hike, but a decent elevation gain so you feel like you got a workout in. You go up the mountain for beautiful views of the mountains and the city of Bozeman.
College M Hike
Another short hike up the big white M that is on the side of the mountain. Both hikes are loops and are great for kids (if they are OK with the uphill climb). The M is to show the cities pride for Montana State University.
Another hike we would like to try next time we are here is Palisade Falls!
Sentinel Ranch Alpacas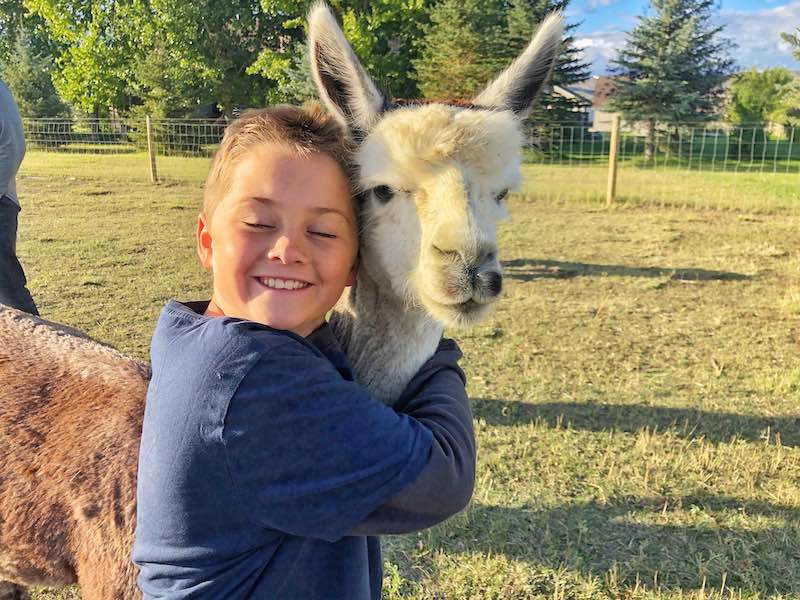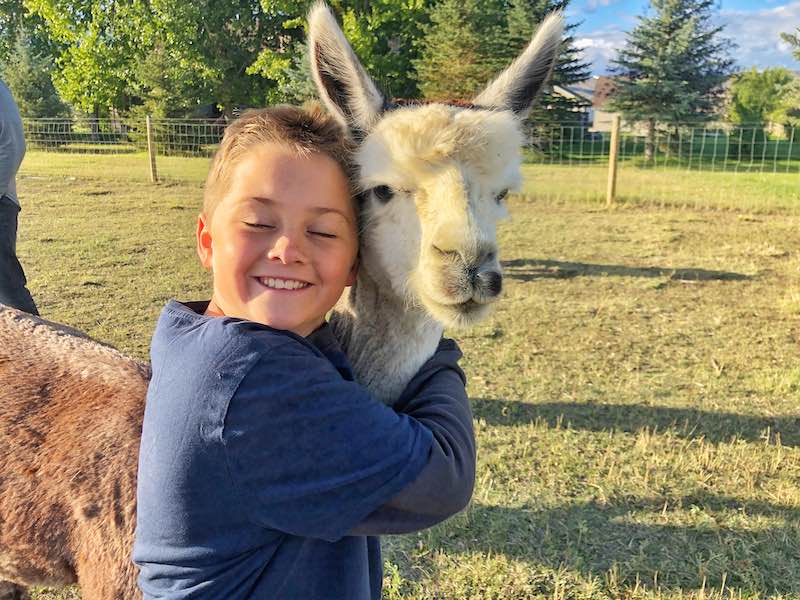 If you want to get out of town and get a chance to meet Alpacas, this is the perfect place to go! They offer free tours between 10am-5pm where they will take you in to meet and pet their alpacas.
We also spent the night here in our RV with our Harvest Host membership. It was so much fun to meet the Alpacas. They were all really curious and some were super friendly and didn't want us to stop petting them.
They also have a shop filled with Alpaca products from clothes to socks and stuffed animals. You can either show up between 10am-5pm or call to set up a time for a tour. Click here to check out their website.
Bridger Bowl
If you are planning on visiting in winter, be sure to check out Bridger Bowl Ski Resort. We heard it was beautiful in winter!
Scenic Drive
If you have extra time, plan a scenic drive through the Gallatin Canyon. The beautiful drive follows the Gallatin River as you make your way south taking you through the Gallatin National Forest as well. Click here to learn more about this scenic drive.
Learn more about the Gallatin Valley Land Trust here.
If you want to understand the history of the area be sure to check out the Gallatin History Museum and stop for a drink at the Bozeman Spirits Distillery.
Grotto Falls
Check out this amazing top Montana waterfalls! Grotto Falls are part of the Hyalite Trail. You won't want to miss it!
Montana Grizzly Encounter
If you are fascinated by Grizzly bears you will want to check out the Montana Grizzly Encounter. It is a grizzly bear rescue and sanctuary.
Philipsburg, Montana
Looking for a side trip? Check out Philipsburg, Montana for everything mining, hiking and more!
Where To Eat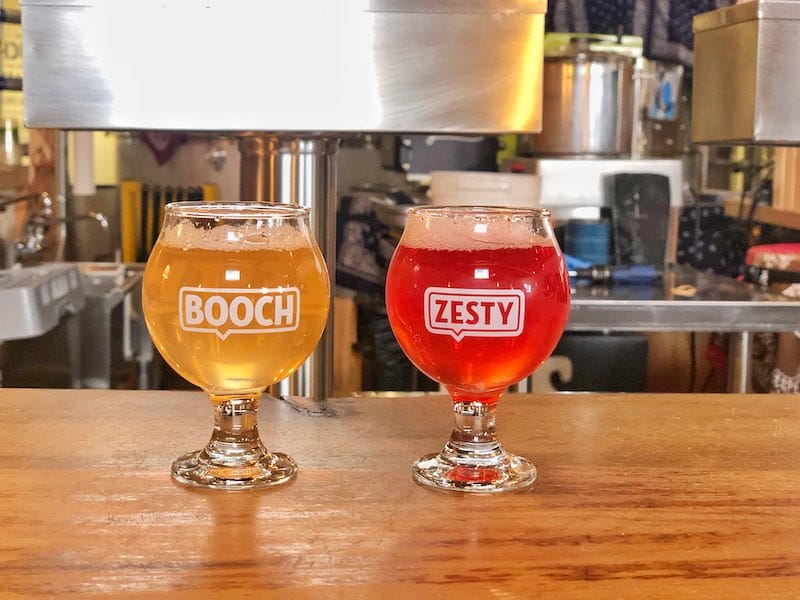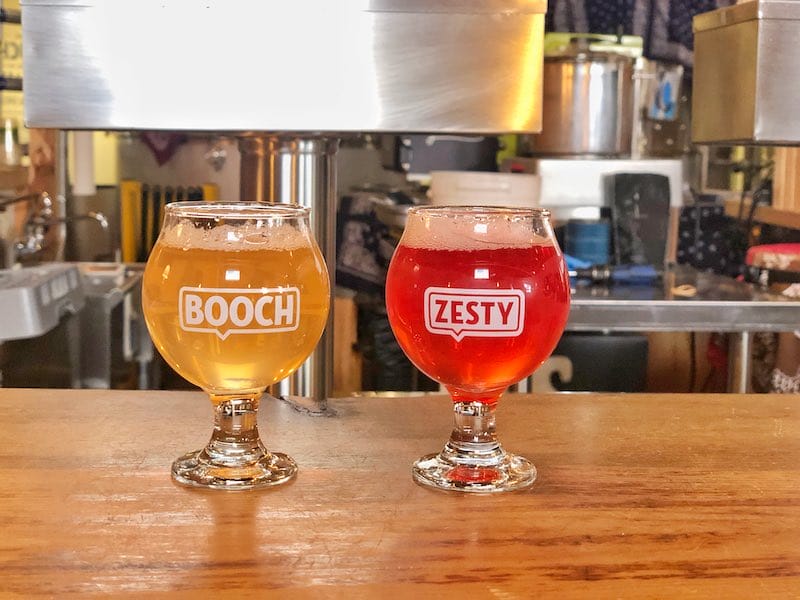 I have made my own kombucha in the past and like to make sure I am drinking some multiple times a week. When we saw a kombucha bar, I knew we had to check it out!
They have Hard Kombucha as well as non-alcoholic as well. The kids had fun sitting at the bar trying a couple different kinds. They were both really good.
Sweet Chili Bistro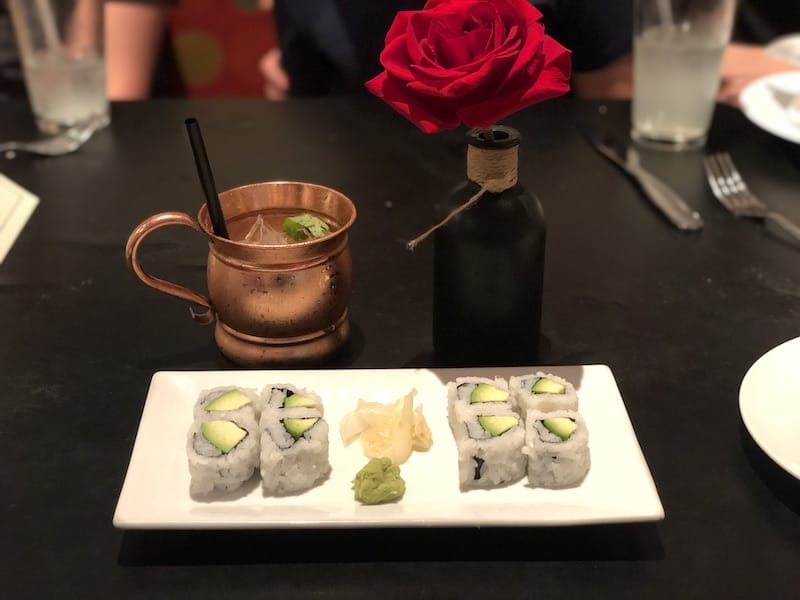 We heard this was a great Thai place and anytime we hear good Thai, we want to check it out. We weren't disappointed. They had an awesome drink menu and the Pad Thai, Green Curry, egg rolls and potstickers were delicious! Everyone cleared their whole plate. Check out their menu here.
Daily Coffee and Eatery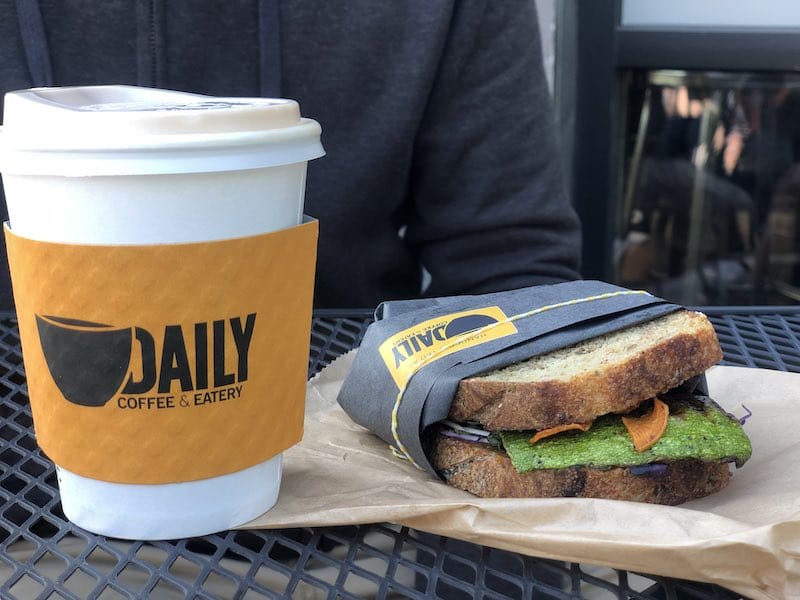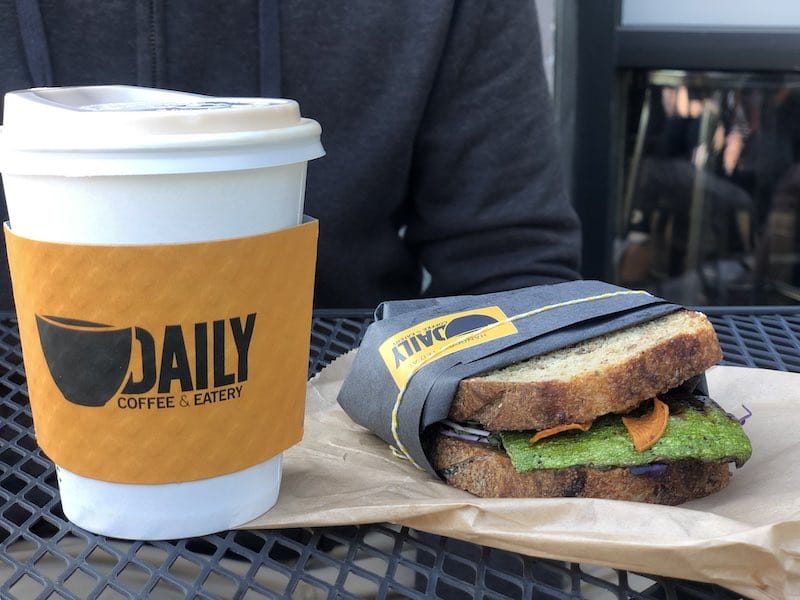 We stopped to grab lunch before we headed rock climbing and this was the perfect place to stop. They had cold sandwiches ready to go, grilled cheese and cheese quesadillas for the kids, pastries and coffee. We stocked up and headed out to rock climb.
The sandwiches were delicious and the kids loved the sugar cookies.
Mountains Walking Brewery and Pub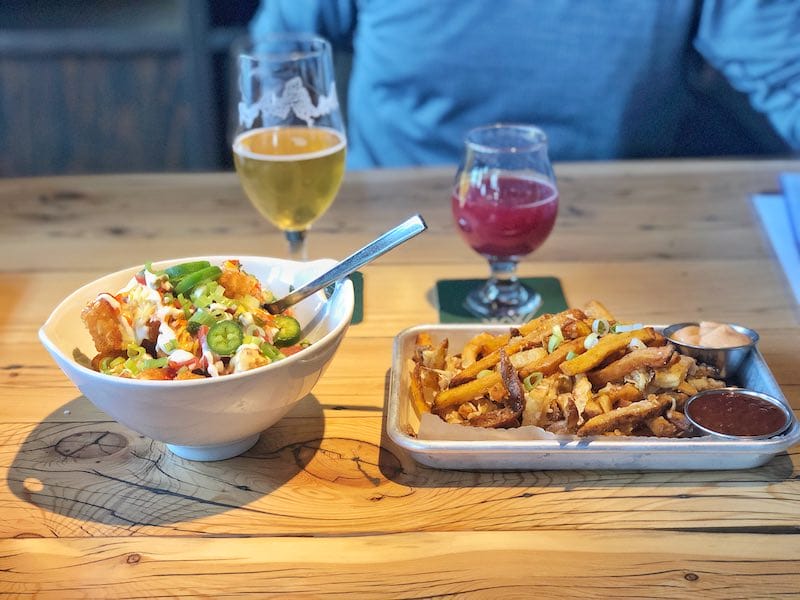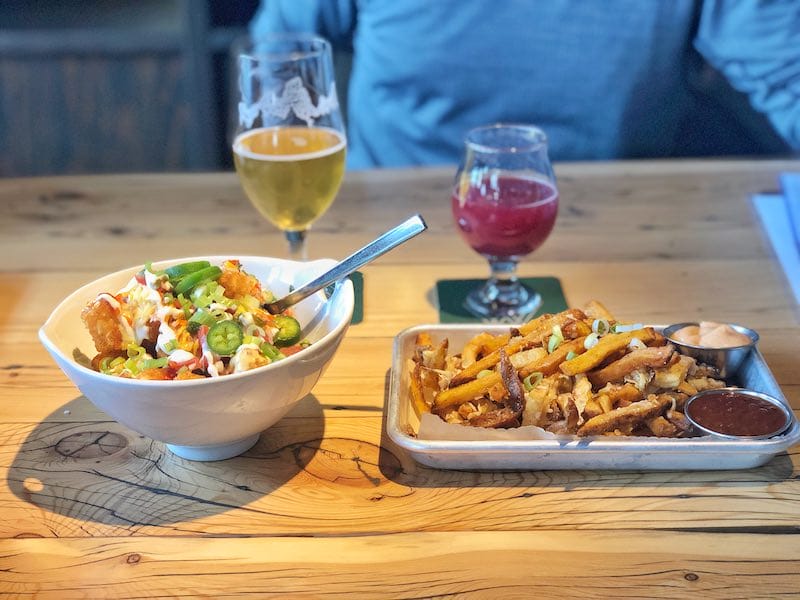 This was Craig's favorite beer in Bozeman – June Grass (NW IPA). I usually like ciders, but was surprised that I really enjoyed their sour beer. We got some Tachos (tater tot nachos), fries and pretzels. It was the perfect bar food and beer combination! Check out our menu here.
MAP Brewery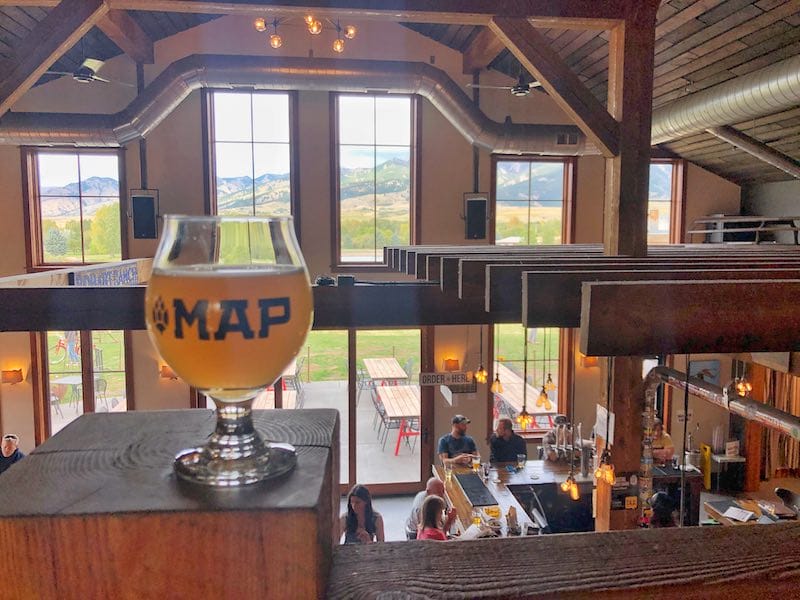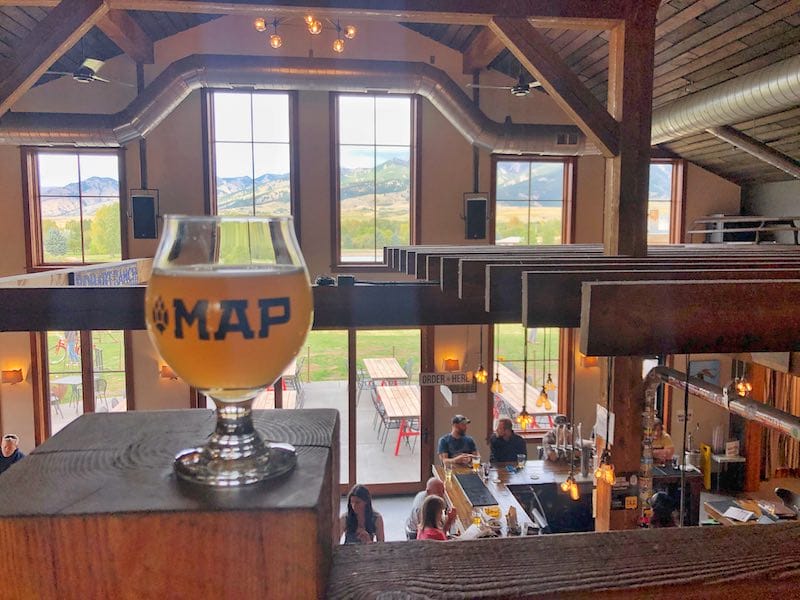 Our friends at yTravelBlog had recommended we check out this brewery. It was in such a beautiful location overlooking a lake and the mountains. It was cold out when we were there so we didn't sit outside, but I wish we could have!
The beer was good and they had a really yummy looking menu. We would love to come back here to try the food too. Check out their menu here.
The Coffee Pot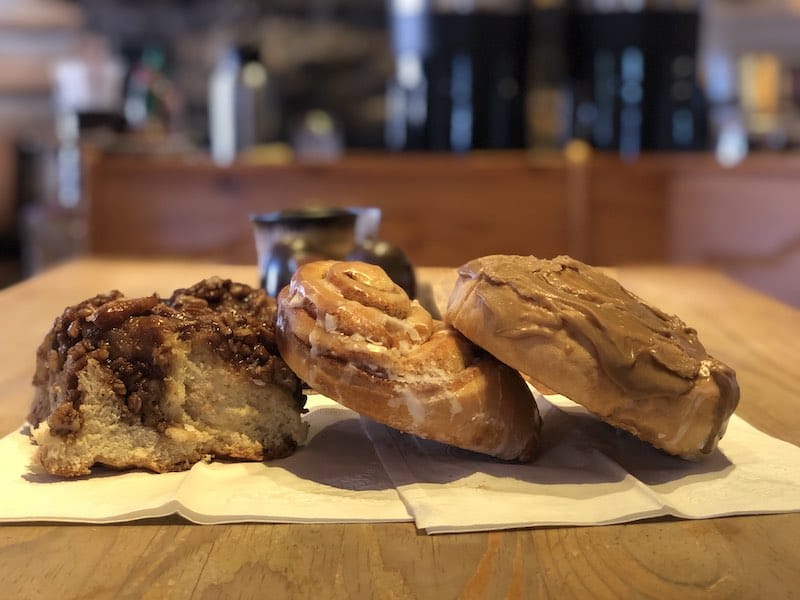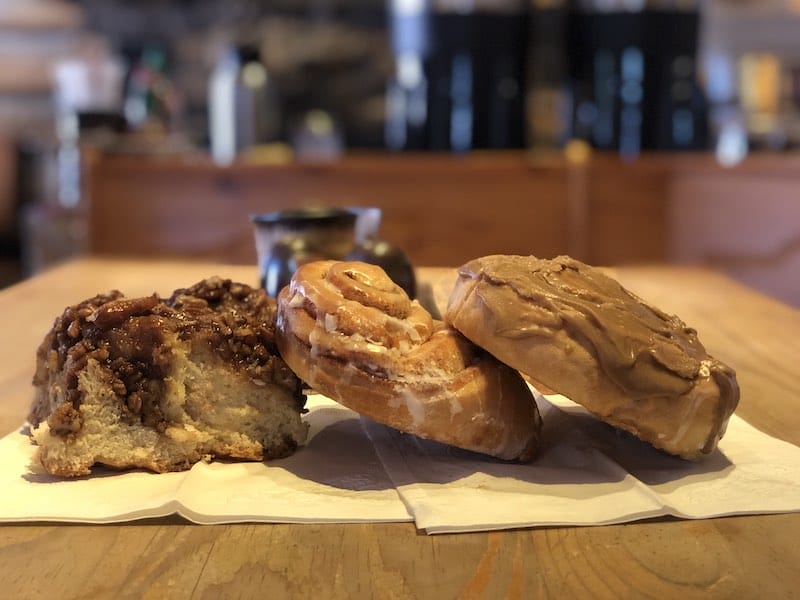 This spot was right down the road from the Hot Springs Campground and we went twice. Their pastries were delicious! They also had an awesome collection of clay pottery and it was hard not to buy everything.
Montana Ale Works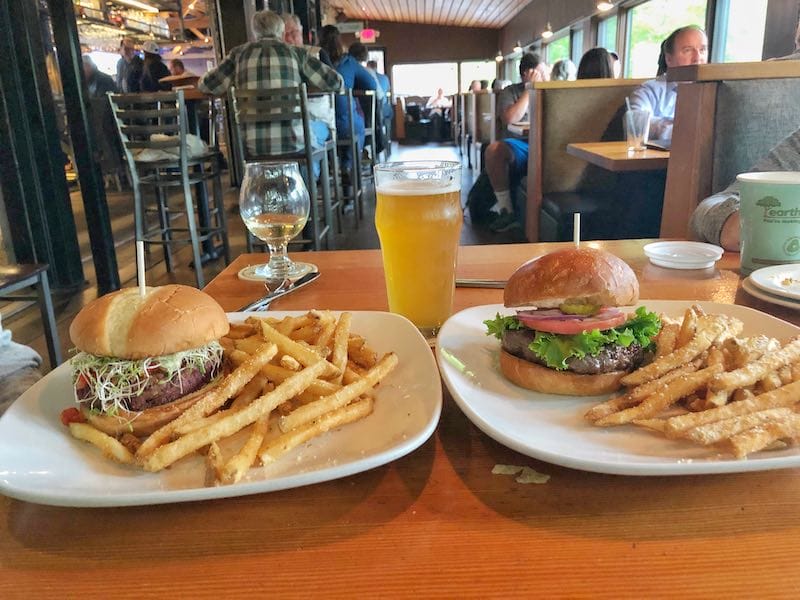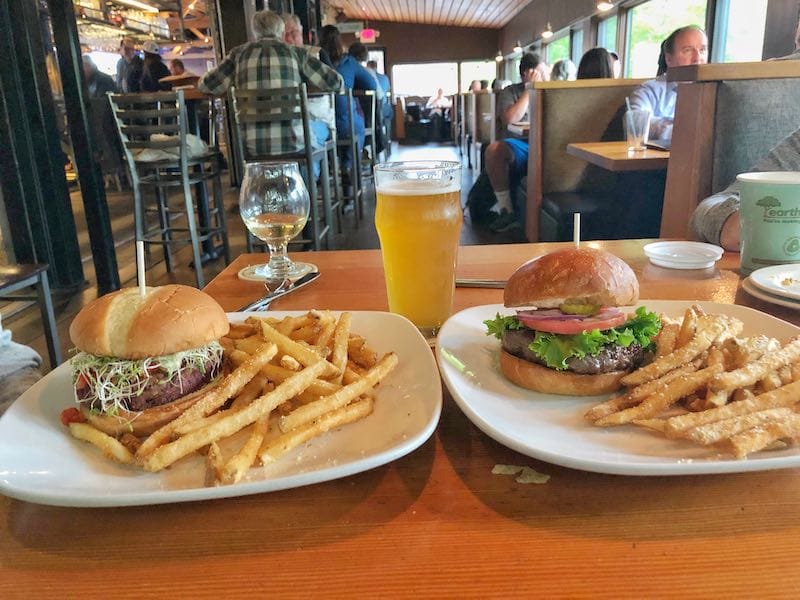 When we were in Bozeman, we celebrated Craig's birthday and the Montana Ale Works was where he wanted to go. They had a huge selection of beer and a cider on tap (yeah!). Plus a delicious Huckleberry Mule.
The kids enjoyed their kid's meals and both Craig and I liked our cheeseburger and veggie burger. It can get really busy in here so if you don't want to wait, make sure you come in early. Check out their menu here.
Pizza Campania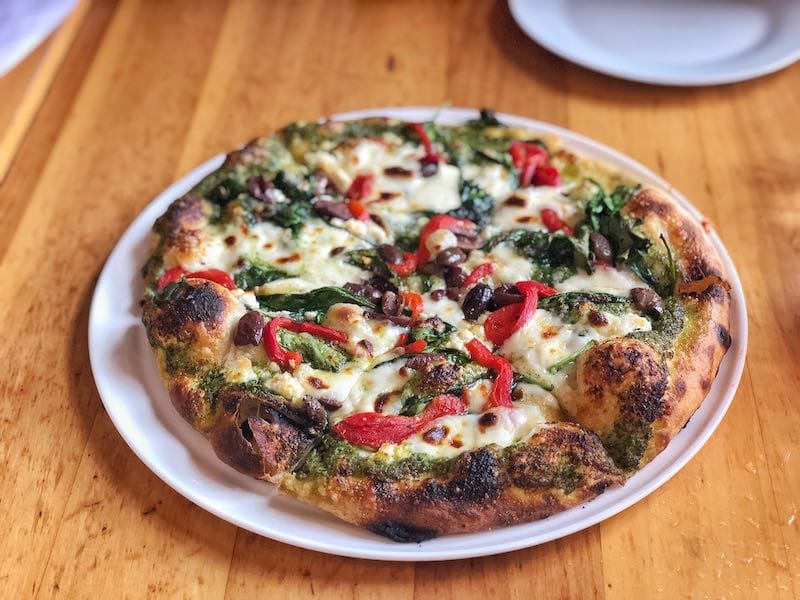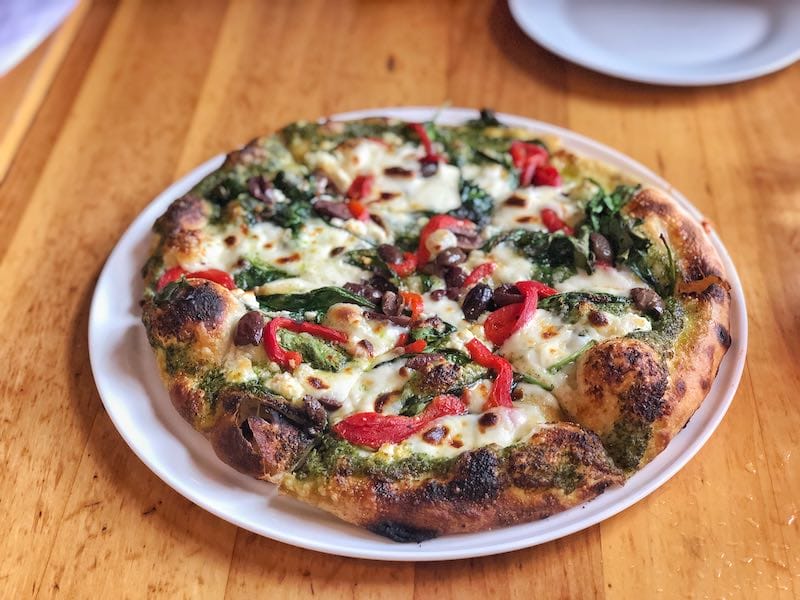 Looking for a delicious and priced right pizza? This is the place for you. The kids got a 14 inch cheese pizza for just $9! We ordered 3 pizzas for our family and it was perfect. Plus the pizza was good.
Where To Stay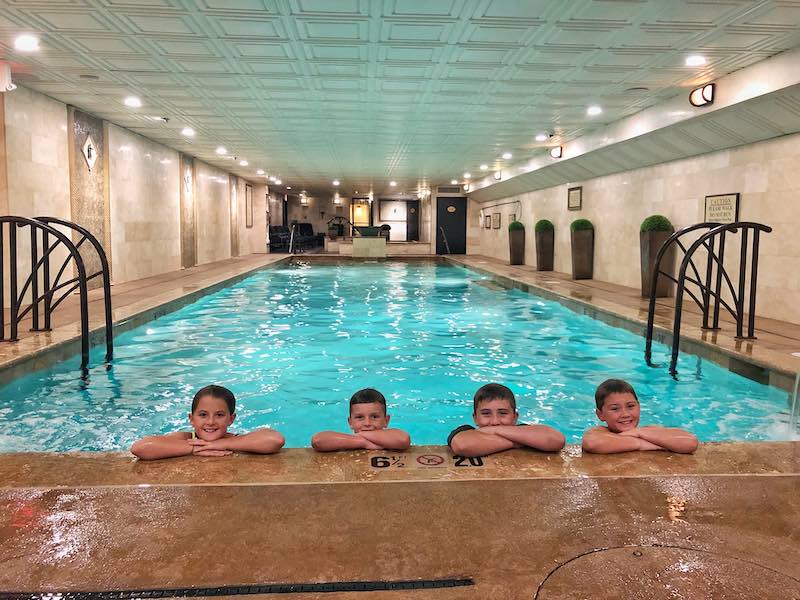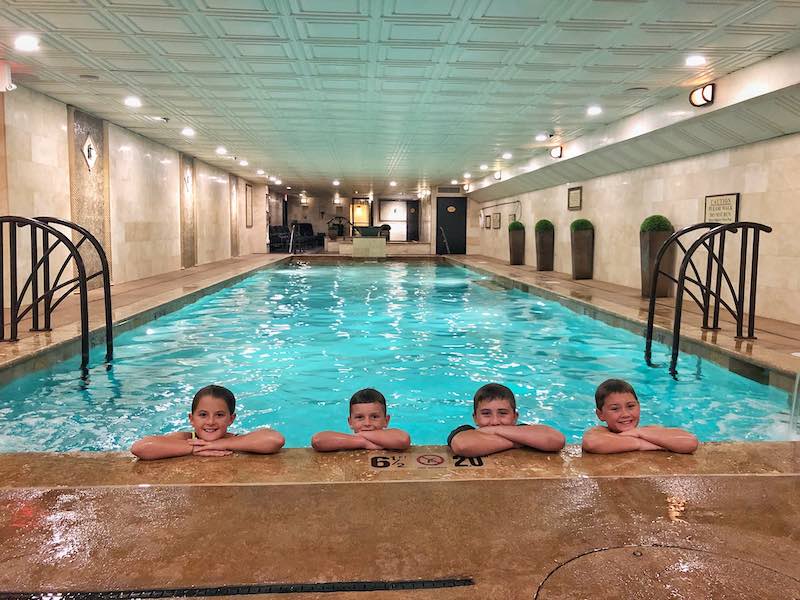 This was such a unique and cool place! The motel is located in the city of Bozeman and is a family run motel. They put a lot of effort into making it feel like you are staying with friends like they use to in the old days.
They have an old school gum ball machine and kids get a penny to get a gum ball when they check in, afternoon hors d'oeuvres, candy to sample, fruit infused water, a tea and coffee bar and an amazing pool and sauna area.
The swimming area is newly remodeled and has a gorgeous pool with waterfalls and a beautiful zen area with rocks and running water. A nice and big hot tub and a eucalyptus steam room. You enter the steam room and get multiple sprays of eucalyptus released into the room.
When you were down in the pool area it was so relaxing, warm and the perfect way to spend the afternoon!
Click here to book your Lewis & Clark Motel stay now!!
Vacation Rentals
Check out these great Montana VRBO and AirBnB options.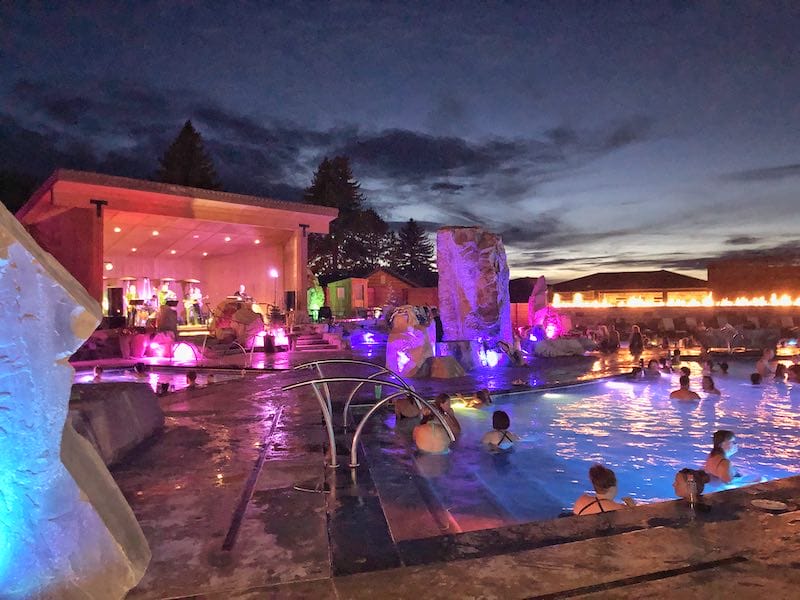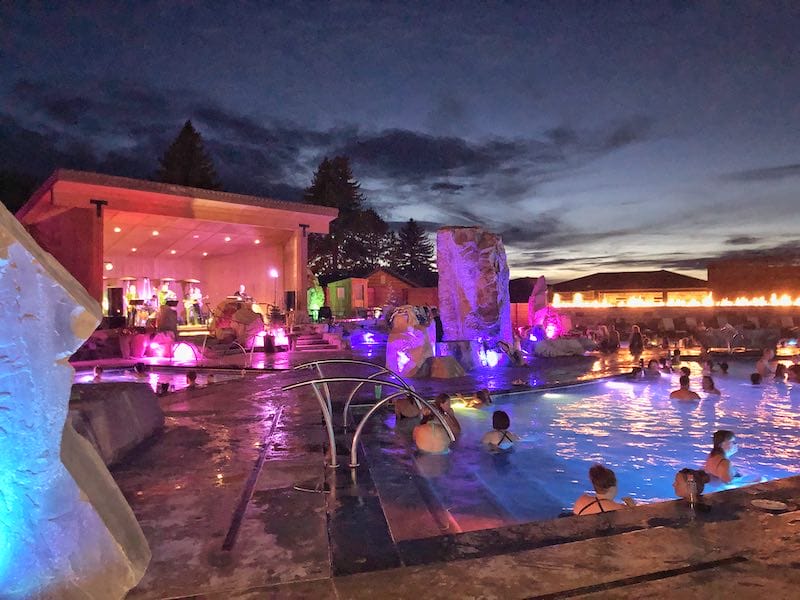 About 15 minutes outside of downtown is Bozeman Hot Springs. They have indoor and outdoor hot springs and have live music multiple times a month.
We stayed in the campground at the Hot Springs and it was a perfect place to be to explore Bozeman and to be able to spend time at the Hot Springs. They also have continental breakfast as part of your stay.
If you want to stay further out, The Silos Marina and Campground is about an hour north of Bozeman, and Yellowstone Hot Springs is a little over an hour south of Bozeman.
After our first day in Bozeman my husband was looking up properties that we could buy. It is a great city with so many fun things to do!
Be sure to check out our post on planning the Ultimate Yellowstone Vacation And Beyond! We share info on visiting Yellowstone National Park along with all of the great places to visit surrounding Yellowstone. Fly fishing, horseback riding, sight seeing, Big Sky Resort and more in this gorgeous part of Montana!
If you wanted to, you could plan day trips out to Yellowstone from Bozeman, but we don't recommend it. Instead enjoy all the things to do in Bozeman Montana and then plan additional days through Yellowstone Country and into the park like we explain in our Yellowstone Vacation post.
Other posts you may be interested in:
22 Amazing Things To Do In Red Lodge, Montana
9 Awesome Things To Do In West Yellowstone
12 Amazing Things To Do In Gardiner, Montana [Plus Where To Stay]
Best Things to do in Livingston, MT and Paradise Valley
21 Epic Things To Do In Glacier National Park [Map Included]
15 Amazing Things To Do In Stanley, Idaho
In partnership with Yellowstone Country and Bozeman.
Pin This Post For Later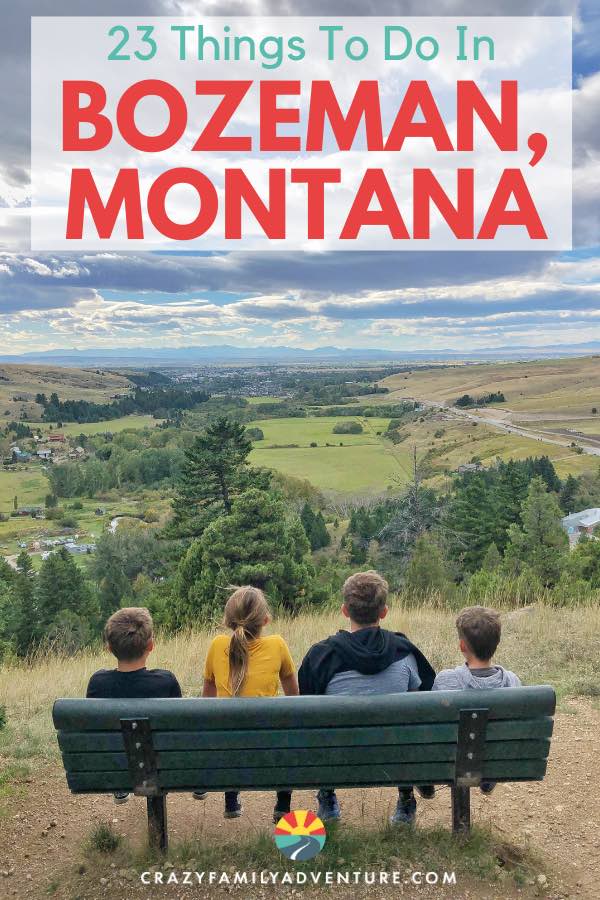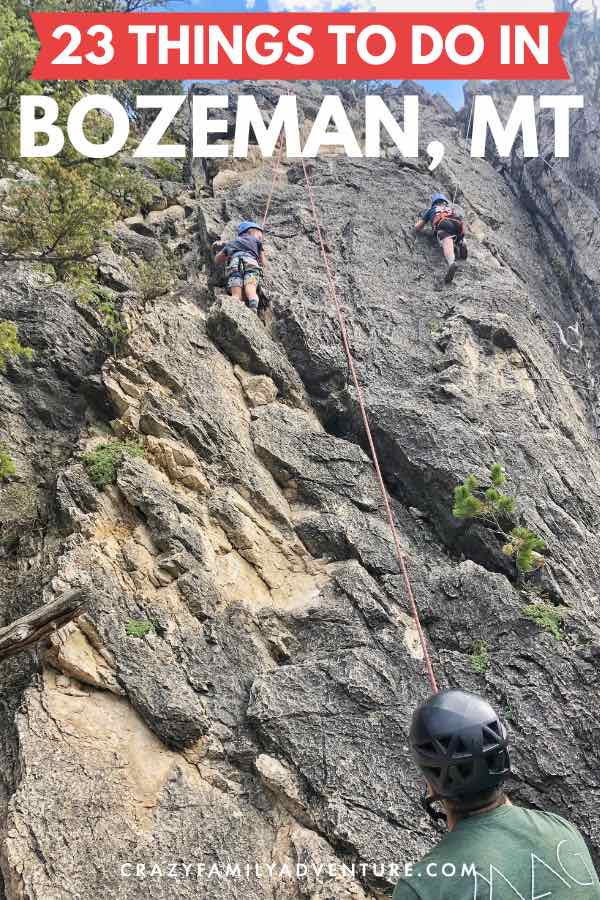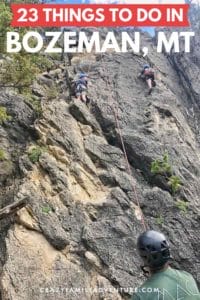 DISCLOSURE: This post may contain affiliate links, meaning I get a commission if you decide to make a purchase through my links, at no cost to you. Please read my disclosure for more info.