Southern California is filled with such a wide variety of places to visit. From beautiful beaches (Pfeiffer Beach I am looking at you!) to the lowest point in the US, there is a range of epic things to do in Southern California!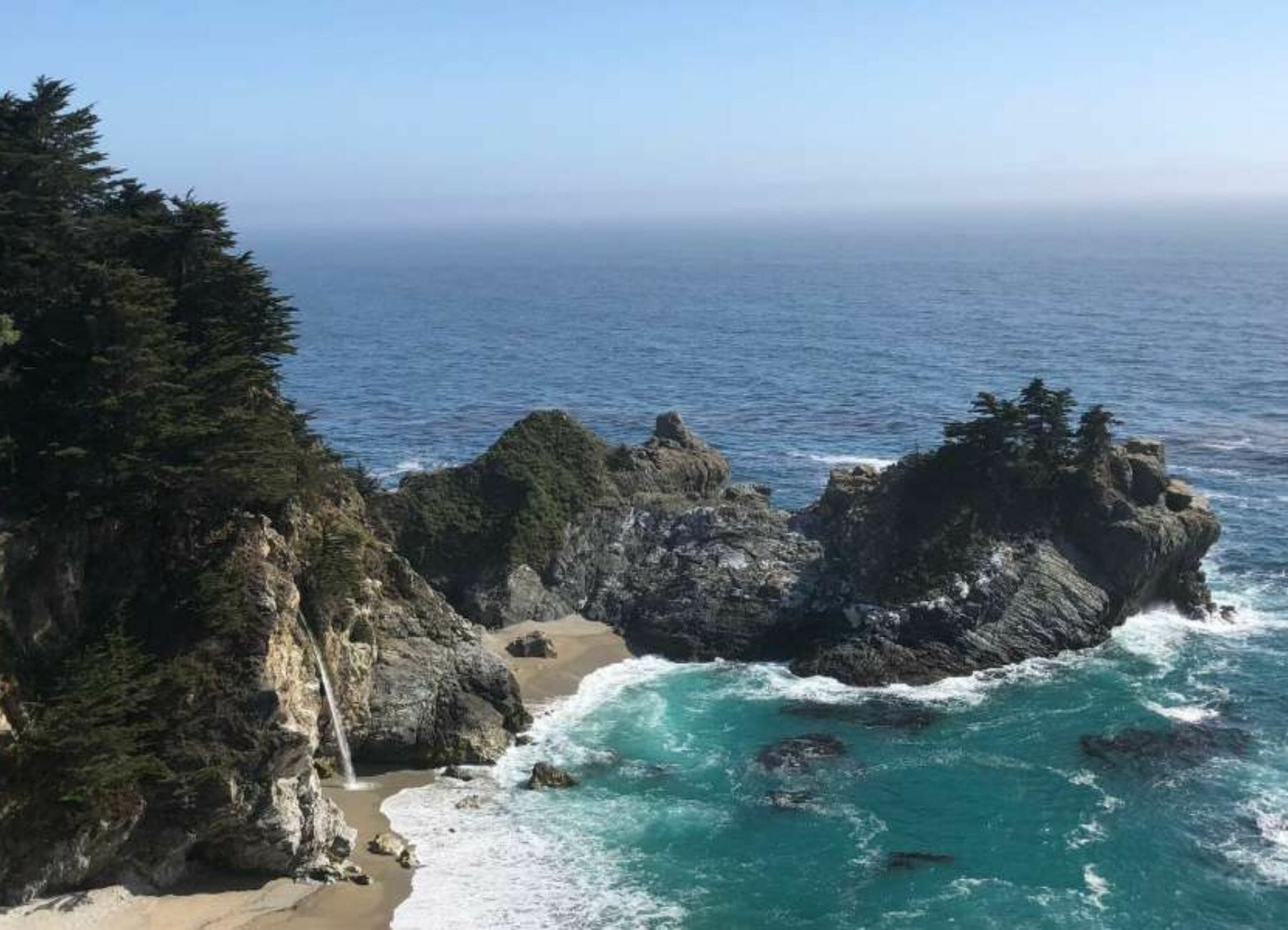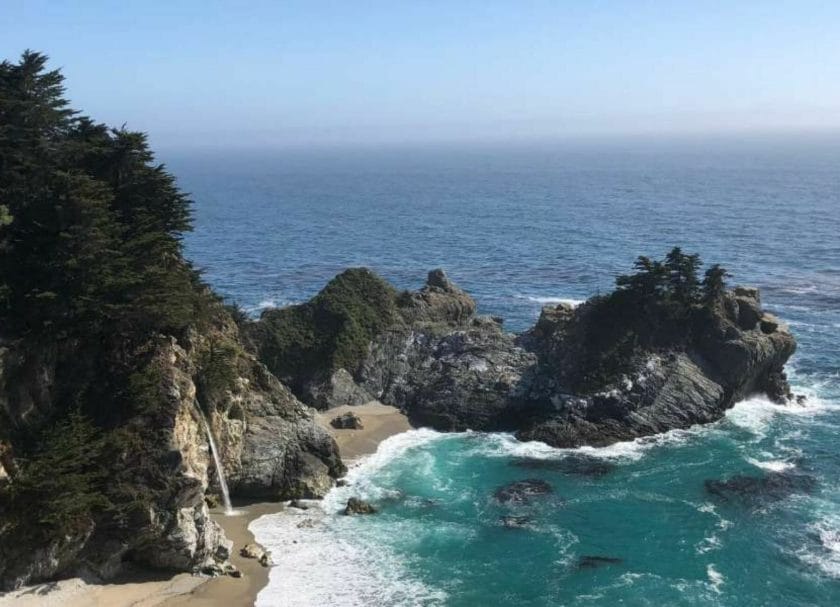 Below we share our list of 11 places to visit on your Southern California road trip.
Palm Springs
Morro Bay
Pinnacles National Park
There are so many awesome stops to do on your road trip to California especially with kids and a lot of great weekend getaways in Southern California.
Map Of The Trip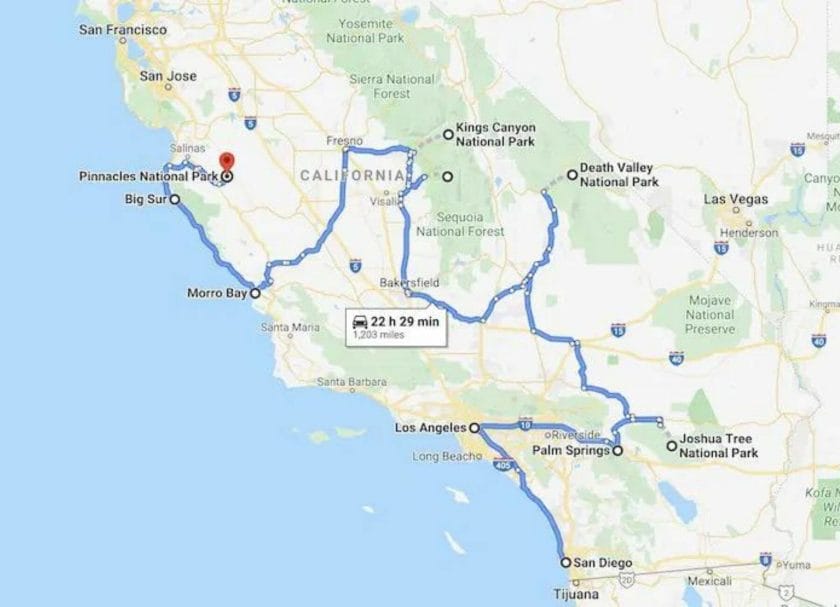 Here is an interactive link: https://goo.gl/maps/wiR6P4kHXNG6uvjg8
Visiting California with kids is such a great trip and starting in San Diego is perfect! They have animals, donuts and beer sign us up!!
San Diego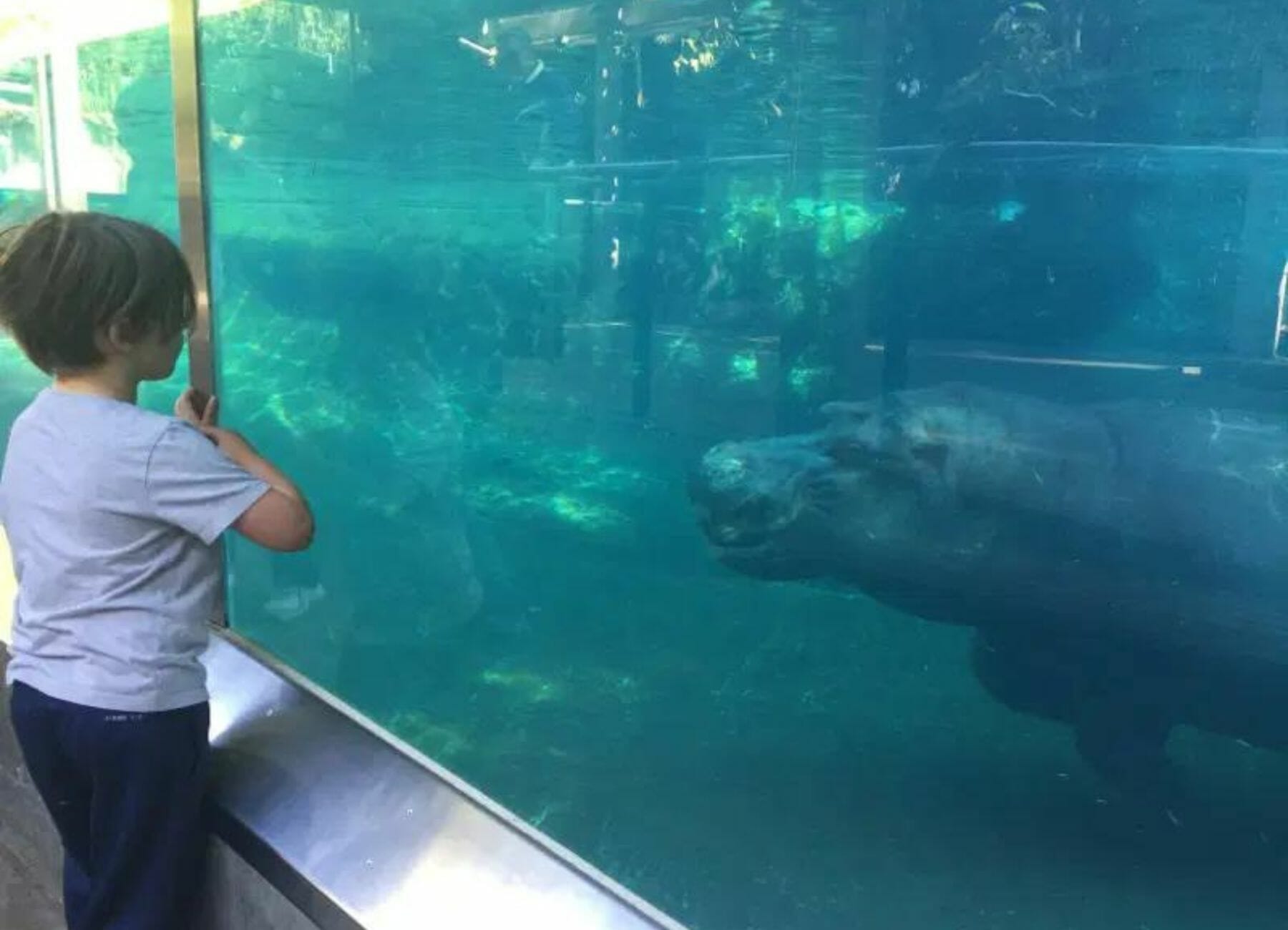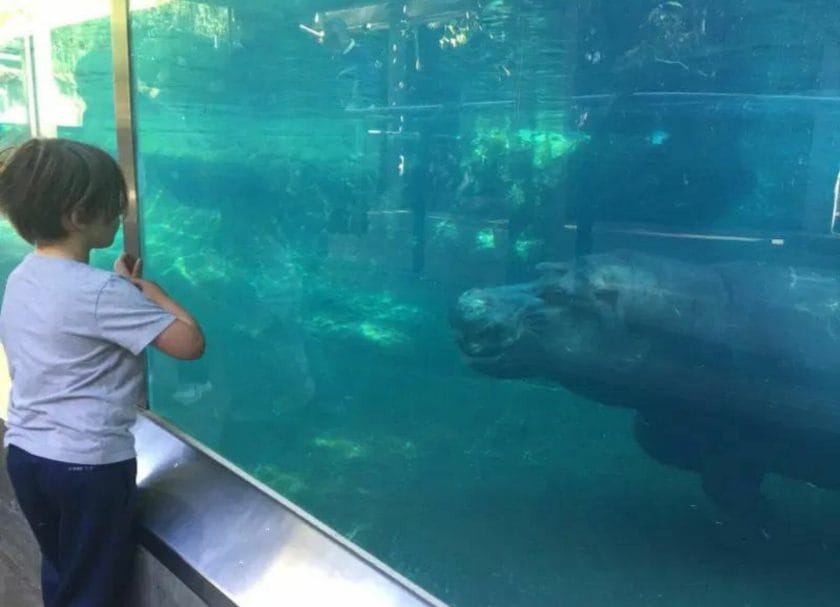 San Diego is one of those must stop places when you visit Southern California. There are multiple San Diego beaches to check out, San Diego breweries to visit, awesome San Diego tours and amazing museums to explore.
Plus you can't forget the San Diego donuts! One of our favorite donut places in the US is in San Diego: Donut Bar. You can get donuts as big as your face and they are delicious.
You could spend a week in San Diego and barely scratch the surface of what there is to do there. Check out our post: 15 Fun and Exciting Things To Do In San Diego With Kids to get an idea of things you won't want to miss.
Tours/Attractions
There are a lot to pick from while in San Diego. Here are a few that we recommend.
Trolley Tour – Jump on the trolley for a tour of the city! An easy way to quickly learn all about San Diego!
Seal Tour – Drive from the road into the water on this fun Seal tour! A good way to get out on the water and take in the coastline of San Diego too.
USS Midway – So many buttons to push! Which is why this is perfect for kids. They have lots of buttons to push and things to touch yet you also get to learn about this amazing ship.
San Diego Zoo – It has been named the best zoo in the US multiple times and for good reason. Be sure to check out the pandas!
San Diego Botanical Garden – 4 miles of trails featuring flowering trees, palms, and bamboo.
Where To Stay
You can opt for a regular hotel or go for a more local vibe by staying in an Airbnb or try something different and rent an RV for your trip! Check out our tips on renting an RV and planning an RV trip.
Hotels
Homewood Suites By Hilton San Diego Central located just a 15 minute drive from downtown San Deigo this hotel offers a free breakfast, fitness center, outdoor pool and hot tub.
Manchester Grand Hyatt located in downtown San Diego this hotel offers gorgeous views of San Diego Bay. Choose from 8 onsite dining options as well as other great amenities.
RV Park
Sweetwater Summit Regional Park – a regional campground that offers full hookup and partial hook up sites. It is in a good location and costs less then most RV parks in the area.
Campland On The Bay – we have not stayed here, but have friends that have and love it!
There are lots of great Southern California camping options.
VRBO
On your way to Los Angeles you may also want to check out all these great things to do in Temecula. Plus there are a lot of great San Diego day trips to do.
Los Angeles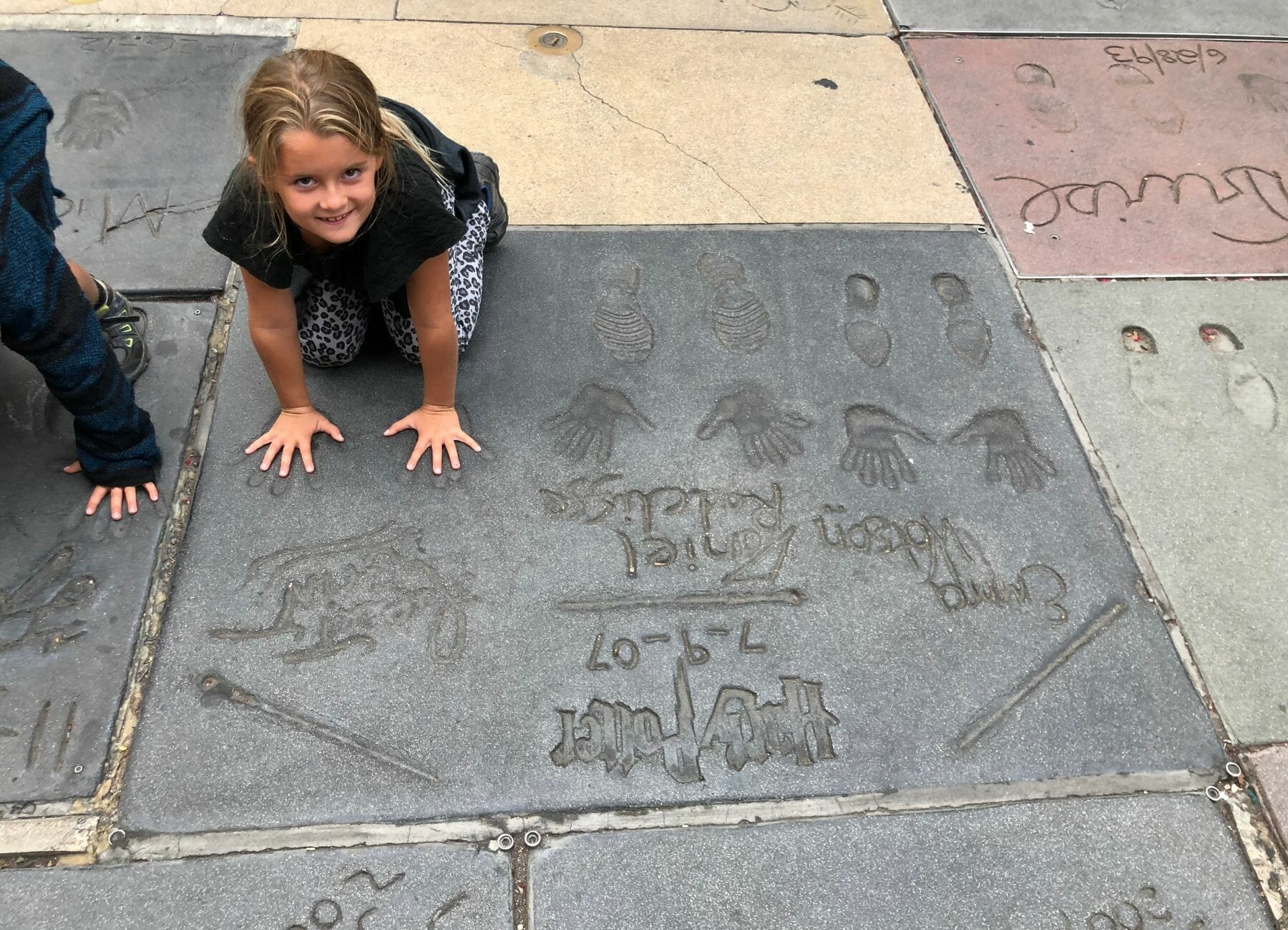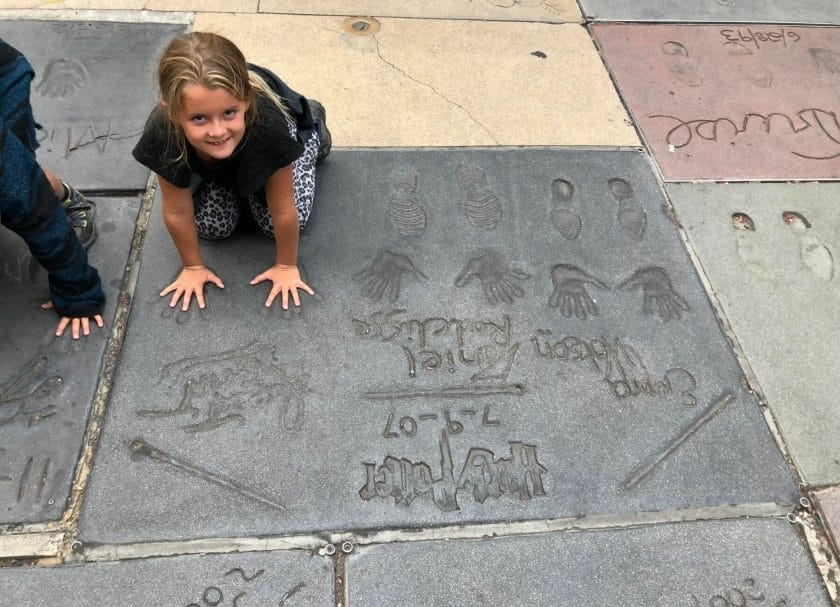 Los Angeles is the quintessential California city and is normally what people think of when they think of Southern California. It is crazy busy, but filled with tons of amazing things to do and places to visit.
You can visit the famous Hollywood sign, drive around Malibu, go to the Santa Monica Pier, hang out at Venice Beach and visit some amazing attractions and museums. You can check out our post: The 23+ Most Epic Things To Do In Los Angeles to see all the things we suggest. This is also a great post on fun things to do in Hollywood, California.
If you have extra time you can also check out the awesome things to do in Santa Barbara, Malibu, San Bernardino and Laguna Beach!
Tours/Attractions:
Go Los Angeles Card – If you are looking to do a lot of things check out the go Los Angeles Card for discounts!
California Science Center – A great hands on science center that you and the kids will enjoy.
Walk of Fame – Technically in Hollywood, but still such an LA thing to do.
Hollywood Sign – Again in Hollywood, but still LA. This was a challenging, but rewarding hike to get up and behind the sign.
Where To Stay
There are the regular hotel stays or you can go for an Airbnb to immerse yourself even more in LA or try a luxurious TopVilla or maybe even an RV!
Hotel
RV Park
Don't have an RV. Click here to check out RV rentals in the LA area.
VRBO:
Disneyland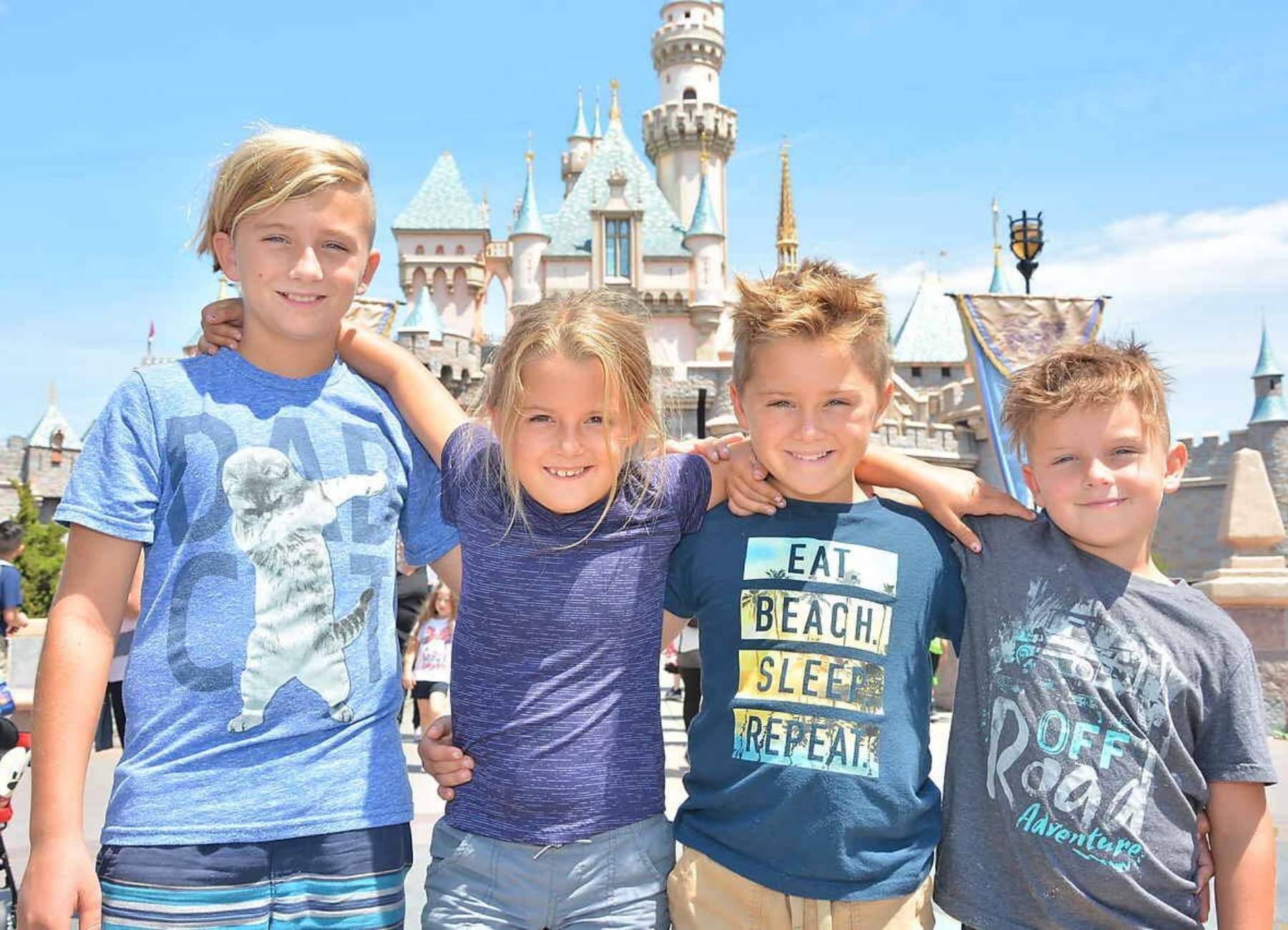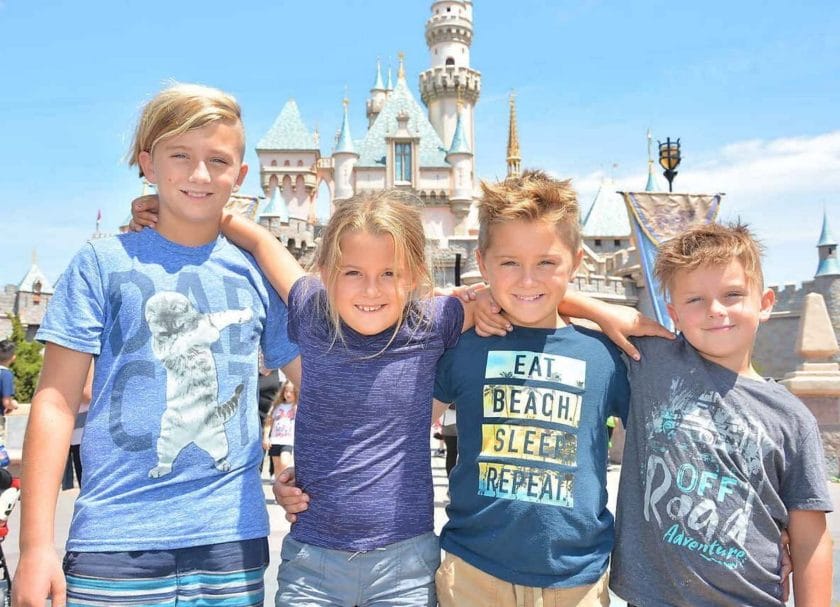 We are not big Disney or amusement park fans, but while we were here we figured we would check out Disneyland in Orange County. We bought a 1 day park hopper ticket and got up early and hit both parks in one day and got there when the parks opened and stayed until they closed.
It was a busy day, but we felt good about doing both parks in 1 day and when we left we didn't feel like we missed a lot at all.
Learn more about how to do Disneyland in 1 day here: 12 Tips To Enjoy An Amazing 1 day Disneyland Park Hopper Trip.
Also check out this 1 week Southern California itinerary including Disneyland!
Where To Stay
Hotel
Check out the great post from our friends at Trips With Tykes: Disneyland Hotel Vs. Disney's Grand Californian
RV Park
VRBO
Joshua Tree National Park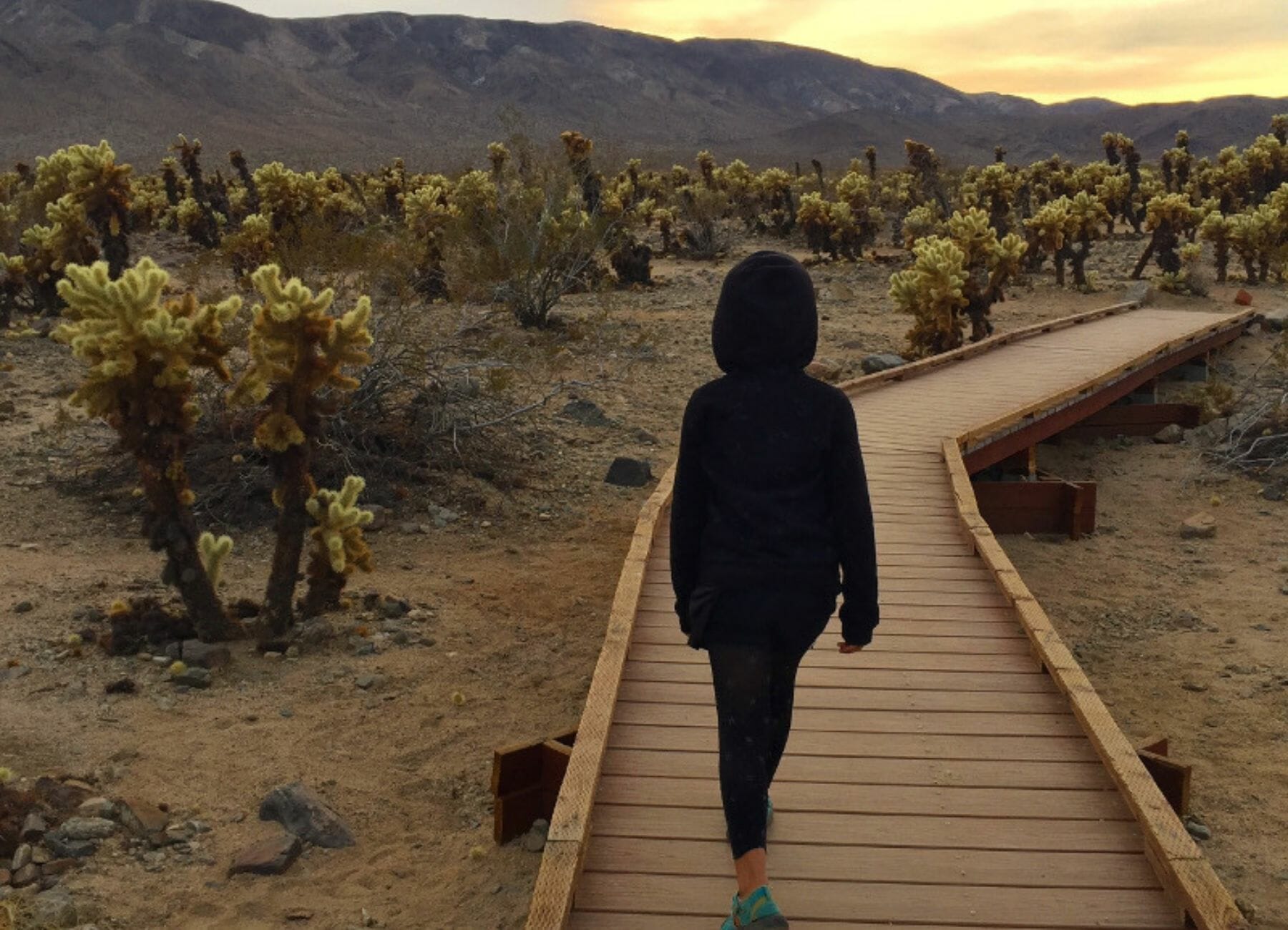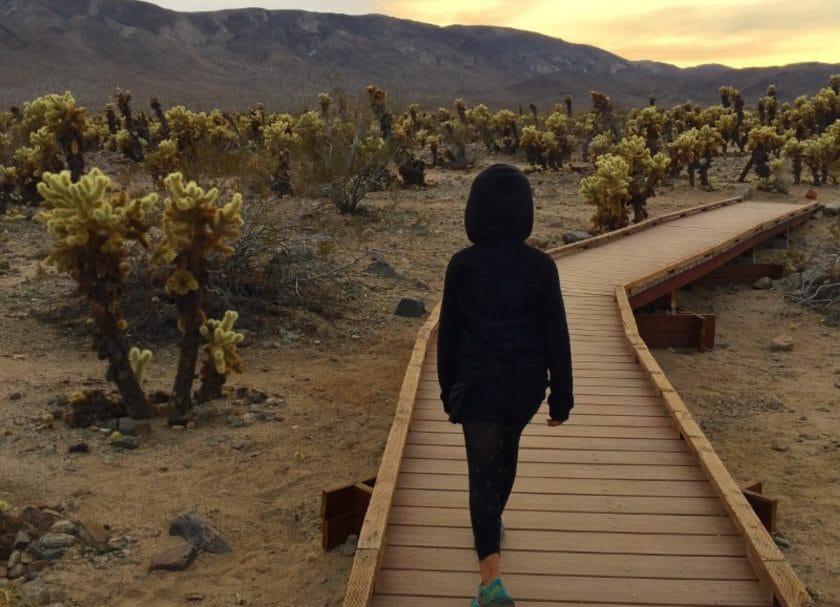 Joshua Tree should be on any California road trip itinerary. A beautiful and unique National Park located inland in California that covers just under 800,000 acres. We love how in California that you can get such a change of scenery by just driving a few hours from the coast inland.
Joshua Tree is known for rock climbing and cactus gardens along with some great hikes like Arch Rock Trail, Skull Rock, Hidden Valley Trail and Cholla Cactus Garden Nature Trail.
There are also some great scenic drives that you can do. We highly recommend adding Joshua Tree to your list of places to stop in Southern California.
Learn more: 10 Unbelievable Things To Do In Joshua Tree National Park
Where To Stay
Hotel
RV Park
Don't have an RV? Rent one by Joshua Tree.
VRBO
Palm Springs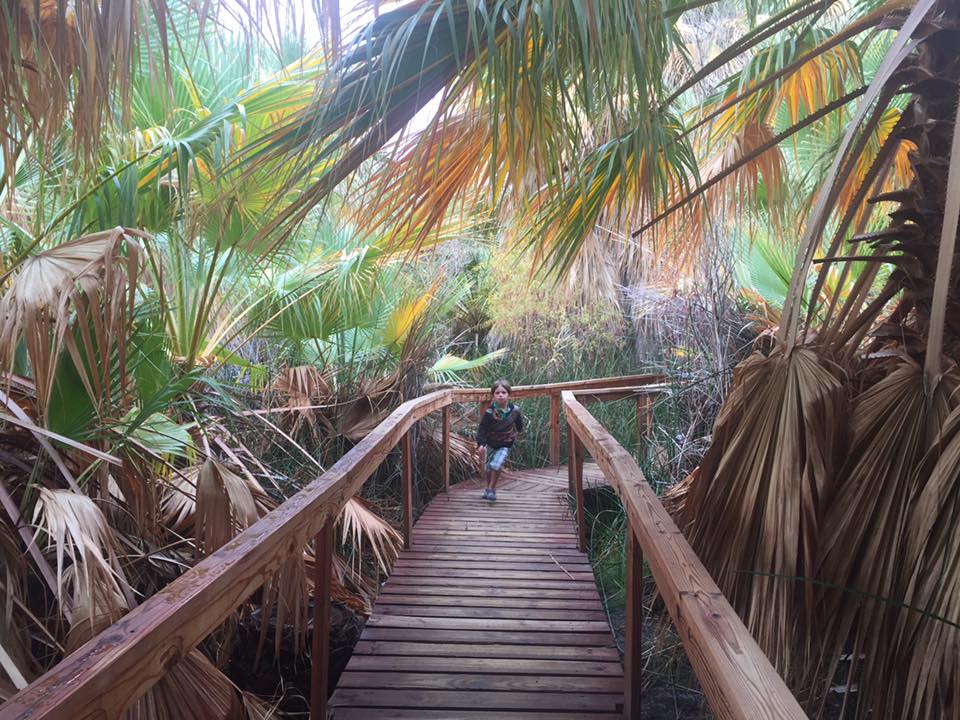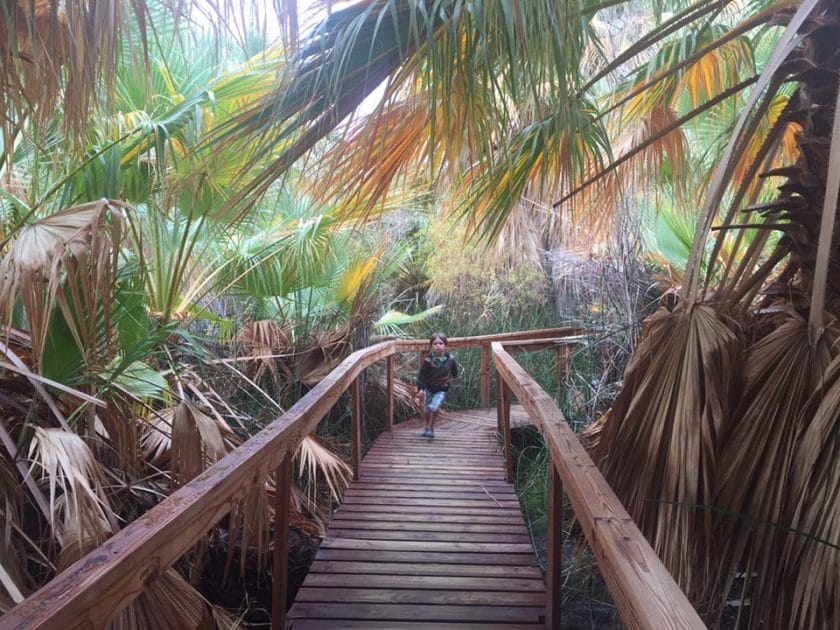 When by Joshua Tree you may want to swing over to check out Palm Springs as well to visit the Coachella Valley Preserve, which is an oasis in the dessert with a pond surrounded by amazing palm trees.
The Canyon Ladder Hike is also worth a stop! At 5 miles it is a longer hike, but the rock scrambling and ladder climbing parts make it seem shorter.
If you have time make a stop at the Anza Borrego Desert State Park south of Palm Springs.
Check out this list of things to do in Palm Springs too and these great Palm Springs hikes.
Where To Stay
Hotel
Hilton Palm Springs this family friendly hotel is within walking distance of popular attractions.
RV Park
VRBO
Death Valley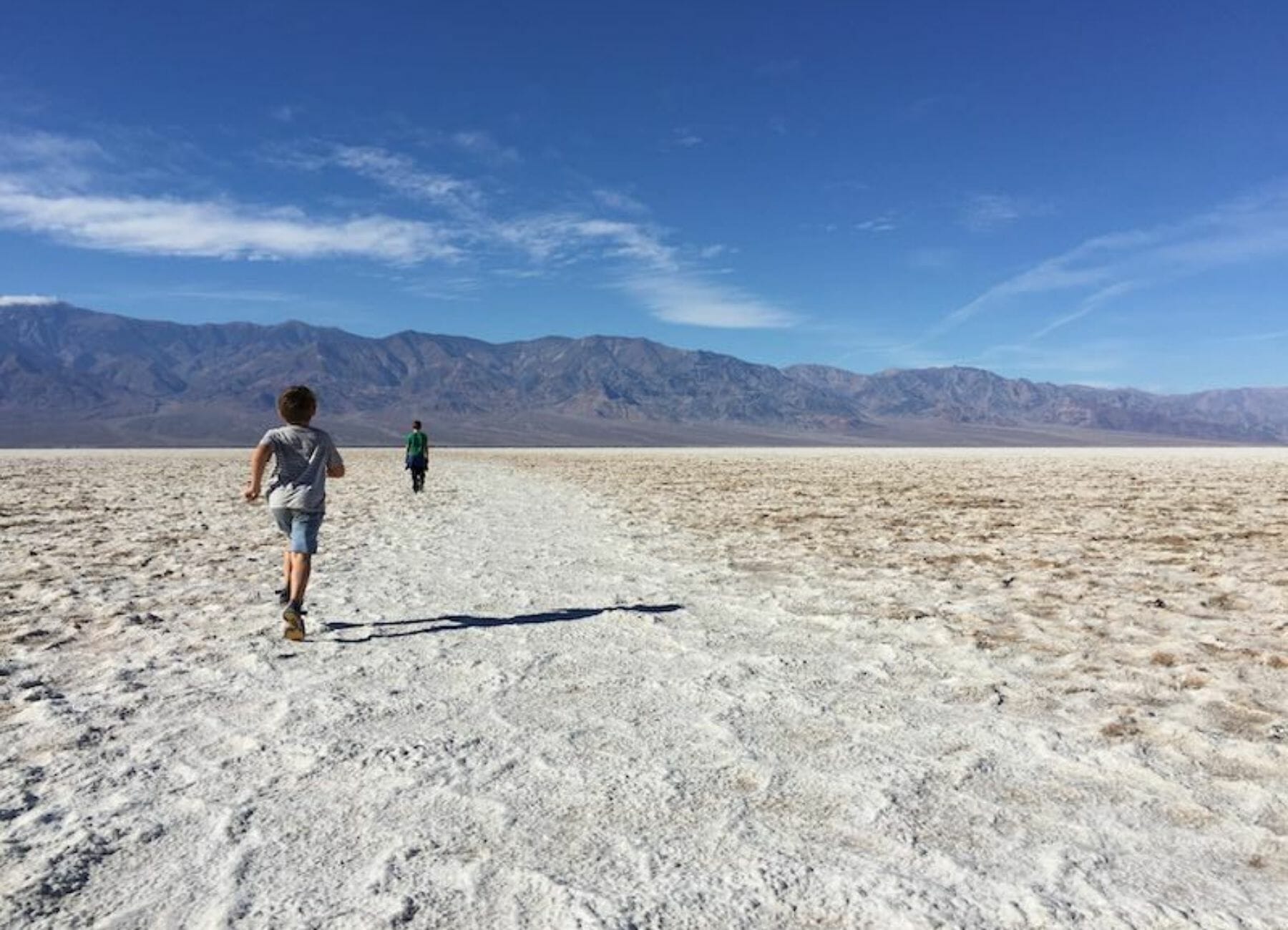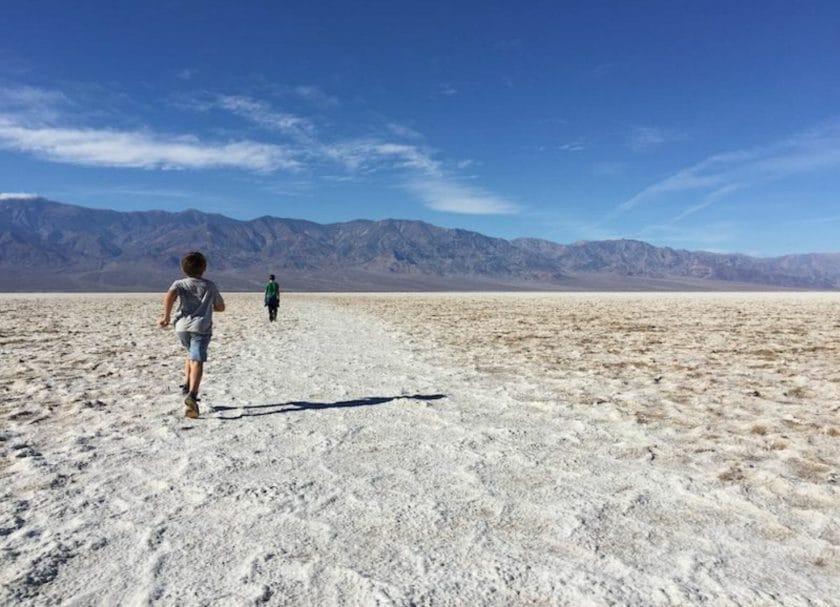 Death Valley National Park is an under-appreciated National Park. Granted you don't want to be here in the heat of summer, but if you can time it right with the weather, it is an unbelievable national park to explore. It should definitely be on your California road trip itinerary.
You will get to the lowest point in the US and visit Badwater Basin which is 282 feet below sea level and all salt, sand dunes and some exceptional hikes when you visit.
Whenever anyone is going to California we always recommend a stop at Death Valley National Park.
Check out our post for more info: 14 Awesome Things To Do In Death Valley National Park
Where To Stay
Hotel
RV Park
Don't have an RV? Rent one close to Death Valley!
VRBO
You may also want to check out the Manzanar National Historic Site.
Sequoia National Park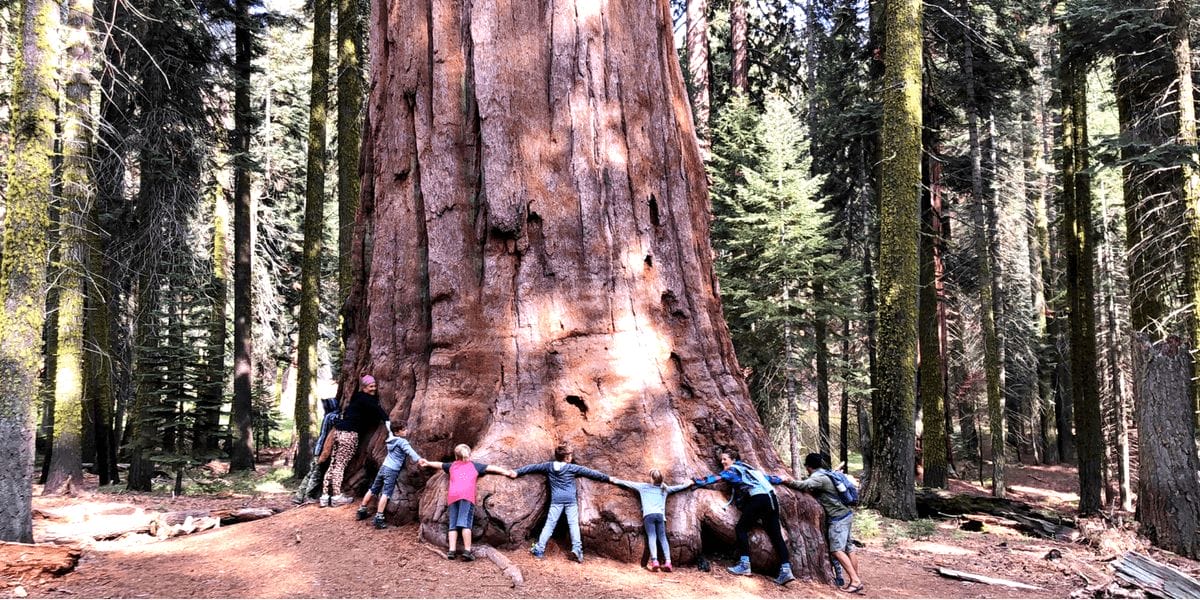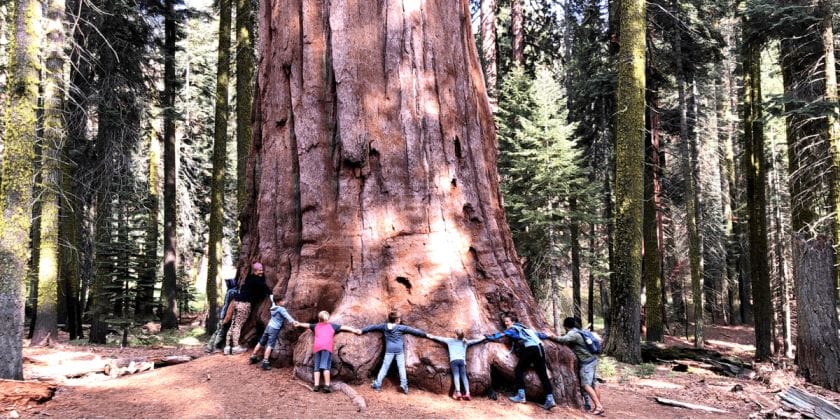 Most people skip Sequoia National Park and just head to Yosemite. Don't do it! Sequoia is amazing and is well worth a stop. The size of the trees are unbelievable and the largest tree in the world is located here: General Sherman!
You can also drive through a tree, go to the Giant Forest Museum and take some gorgeous hikes.
Check out our post: for all the details: 19+ Unforgettable Things To Do In Sequoia National Park
Where To Stay
Hotel
RV Park
Azalea campground right in the park!
Don't have an RV? Rent one right by Sequoia.
VRBO
Kings Canyon National Park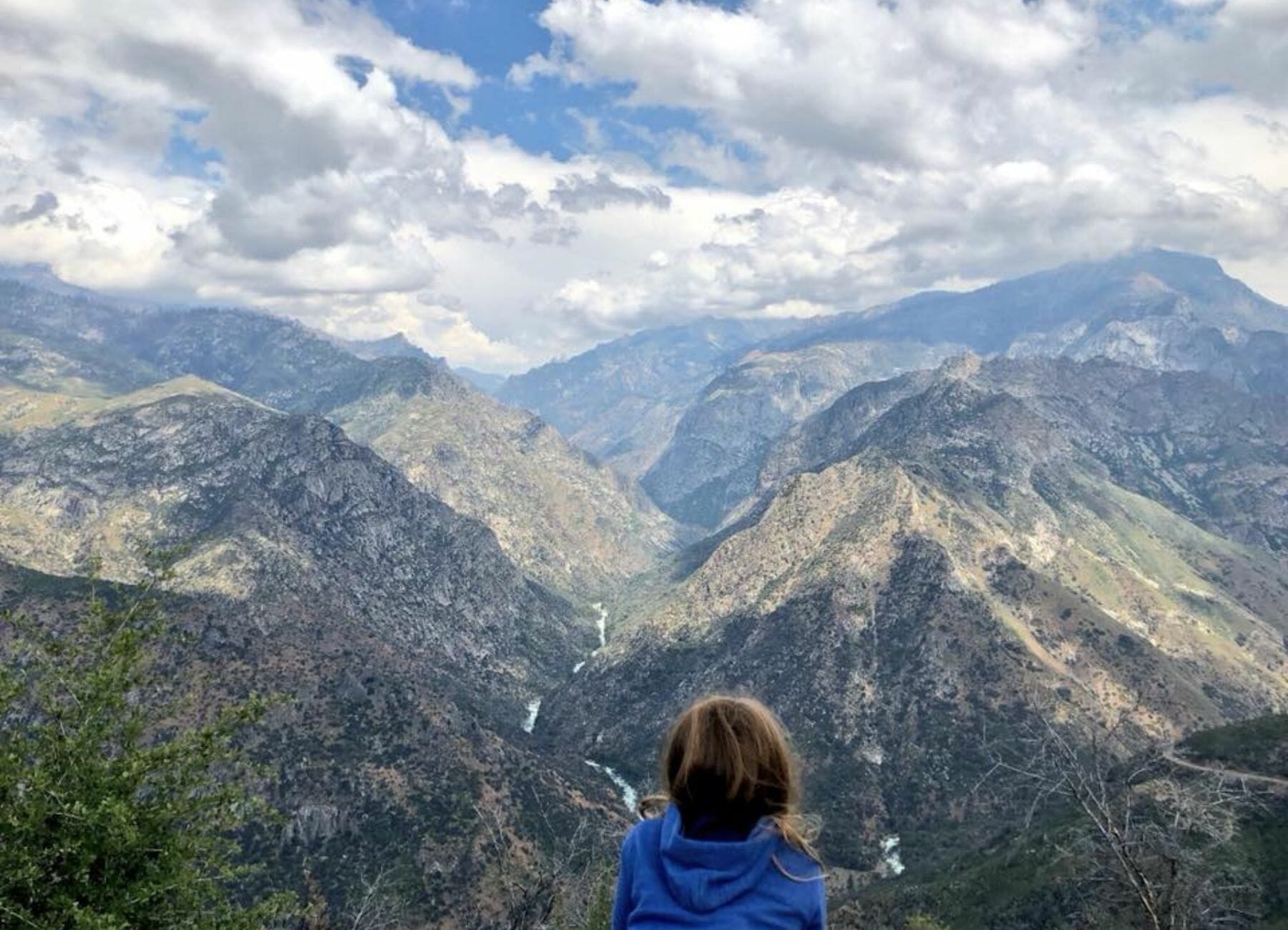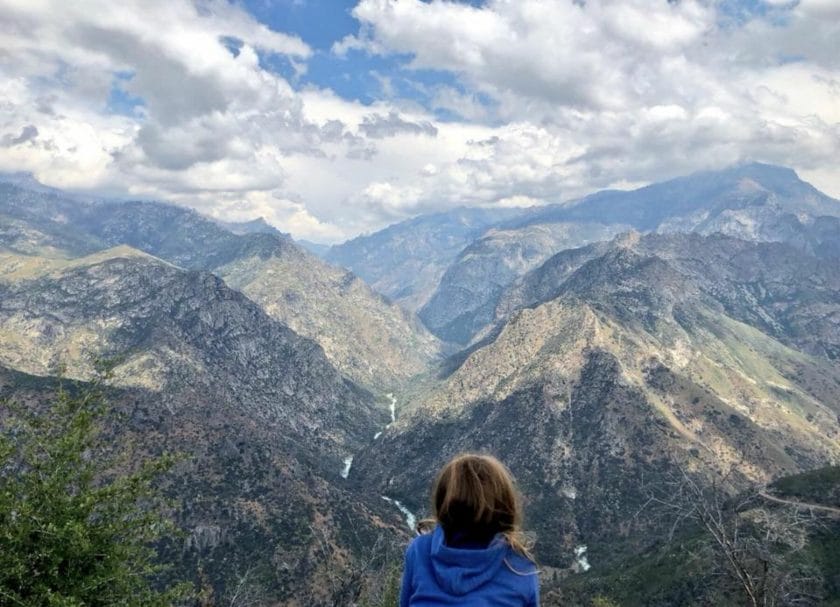 Located right next to Sequoia and also usually overlooked is Kings Canyon National Park. Even though it is next to Sequoia it is very different and has a whole different experience with all of the mountains, powerful rivers, breathtaking views and the 3rd largest tree by volume in the world and is over 1500 years old!
You can learn more about Kings Canyon on our post: 19+ Unforgettable Things To Do In Sequoia National Park Yes it says Sequoia but also talks about our day in Kings Canyon.
Also note you could spend 1 night in this area and visit Sequoia for 1 day and then Kings Canyon the next.
Where To Stay
This would be the same as Sequoia up above. You can stay in once place to visit both of these awesome National Parks!
Before heading to Morro Bay you may want to check out all the cool things to do in Oakhurst, CA.
Morro Bay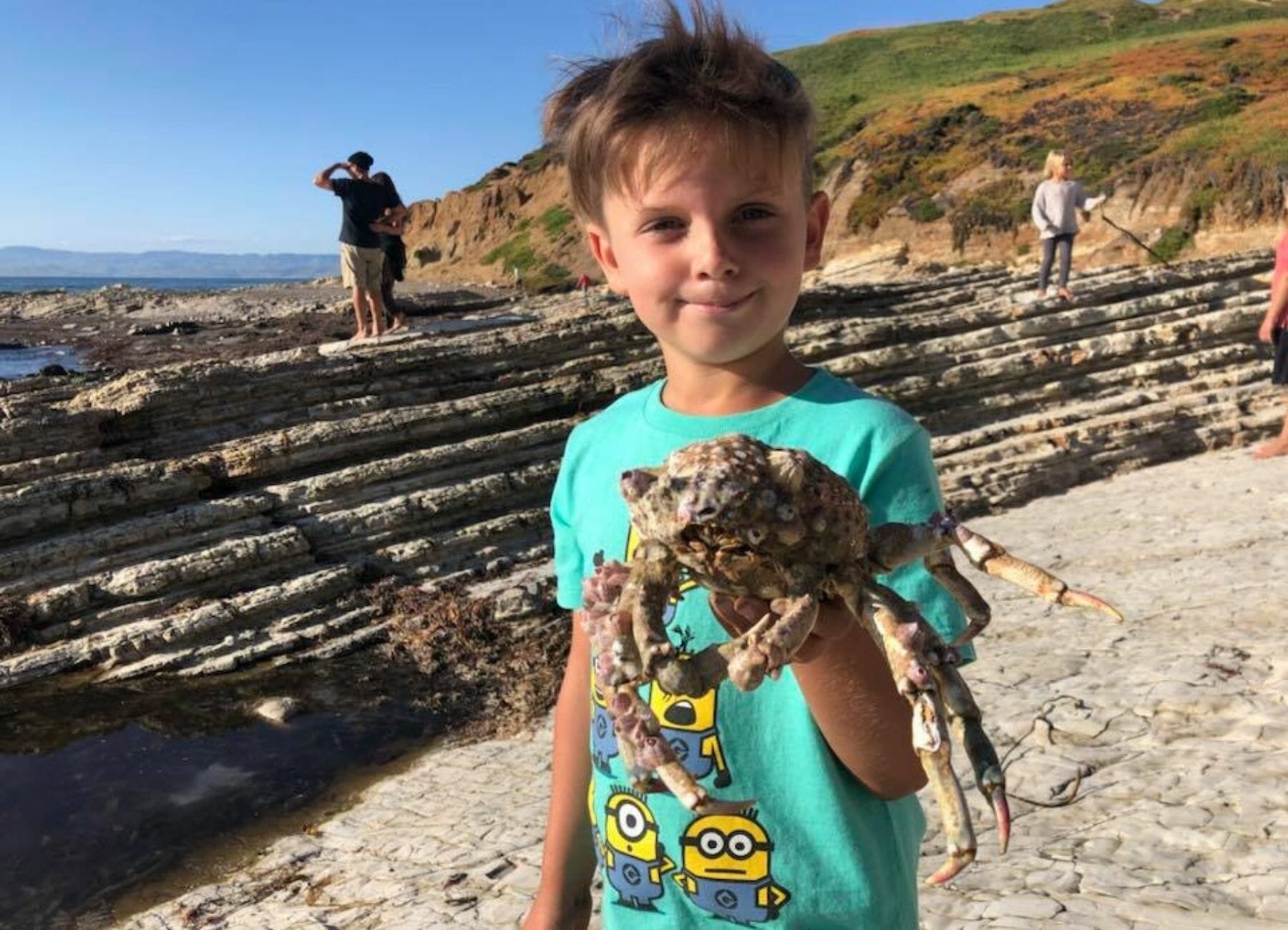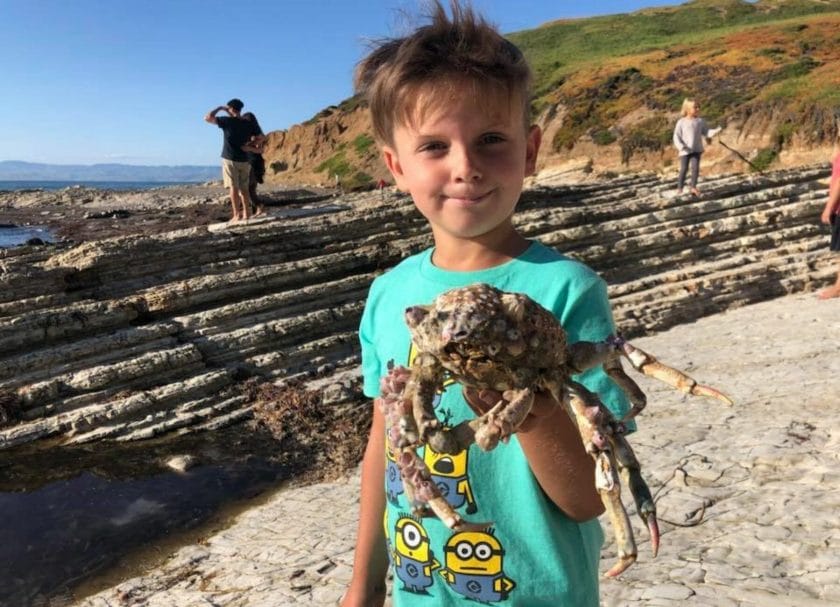 A beautiful beach town to visit. They are known for their sea otters that appear right by the shore. Along with surfing – if you can handle the cold water. Plus tide pools!
A cool city to stop by if you are looking to get your ocean fix. They are also known for their aquarium – which we did not visit as we had heard some people say it was well worth the cost and others say it wasn't.
You could also take a drive and check out all the cool things to do in San Luis Obispo.
Where To Stay
Hotel
RV Park
VRBO
Big Sur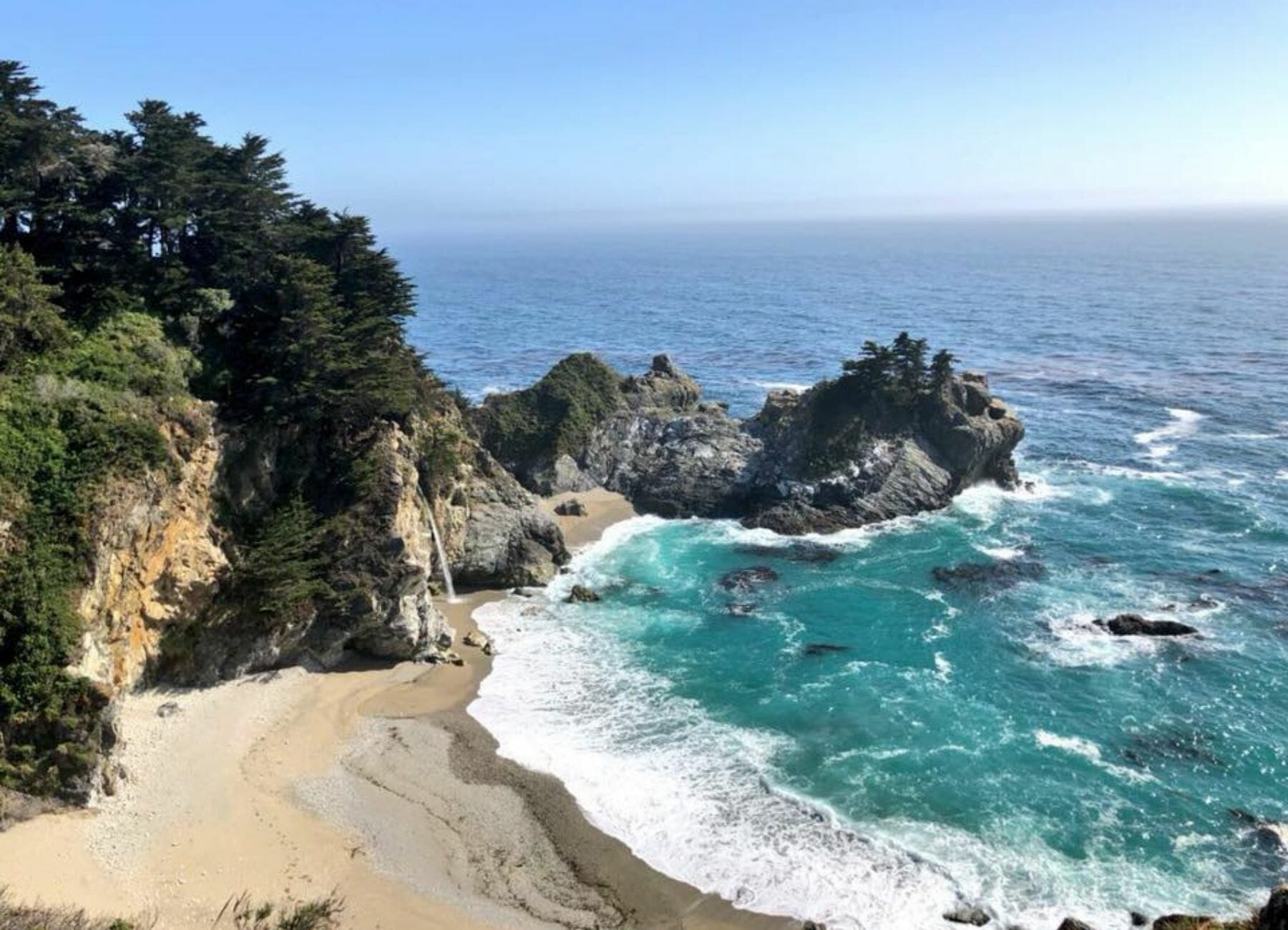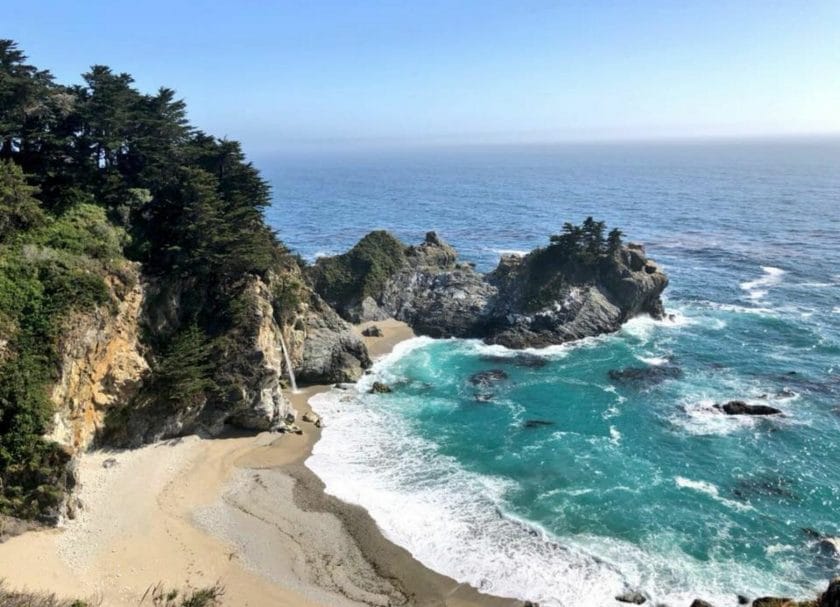 I can't say enough about Big Sur and how this MUST be a stop on your Southern CA road trip. When we went to Big Sur we felt like we were in another country. The gorgeous rolling hills, ocean views and coastline are unbelievable.
Then there are the great hikes and amazing beaches (we love Pfeiffer Beach). Seriously just go here. It is also much more secluded and it is hard to believe it is located in the crazy business that is California. It is one of our top ten state beach parks.
Learn more about what to do in Big Sur here: 14 Magnificent Things To Do In Big Sur California
Where To Stay
Hotel
Big Sur Lodge is in the heart of Big Sur, with an onsite restaurant and outdoor pool.
Fernwood Resort offers rustic accommodations with gorgeous mountain views.
RV Park
VRBO
Pinnacles National Park
Pinnacles National Park is a small National Park that offers its own unique experience with their cave hikes. Yes you can hike right through a cave! They also have a hike to the Pinnacles, but it is a longer hike and if you are like us you won't want to do it if it is to hot out!
So if you schedule your trip on a cooler day you can do the longer hike to the pinnacles too. There really are some fun things to do with kids in Pinnacles National Park.
Where To Stay
RV Park
VRBO
Needless to say Southern California is filled with awesome things to do – the problem is picking where you are going to spend your time! Don't want to pick? Maybe it is time to go full-time RVing so you can spend months traveling around southern California! Check out our Pacific Coast Highway page for more on California or this great Pacific Coast Highway Itinerary to continue your road trip north. Plus this great post on 19 Exciting West Coast Trips!
Check out these great posts for the west coast:
12 Epic Things To Do In Northern California [Map Included]
Your Guide To The Best Places For Oregon Coast Camping
26 Oregon Coast Road Trip Stops You Don't Want To Miss
How To Spend 3 Amazing Days At Mckenzie River National Recreation Area
32 Epic Things To Do In Portland With Kids [Itinerary Included]
12 Amazing Things To Do In Olympic National Park [Itinerary Included!]
17 Amazing Things To Do In North Cascades National Park
6 Epic National Park Road Trip Ideas [Maps Included]
32 Spectacular Things To Do In Lake Tahoe [Maps Included]
21 Epic Things To Do In Yosemite National Park With Kids
21 Magical Things To Do In Redwood National Park
17 Unforgettable Things To Do In San Francisco With Kids
Pin This Post: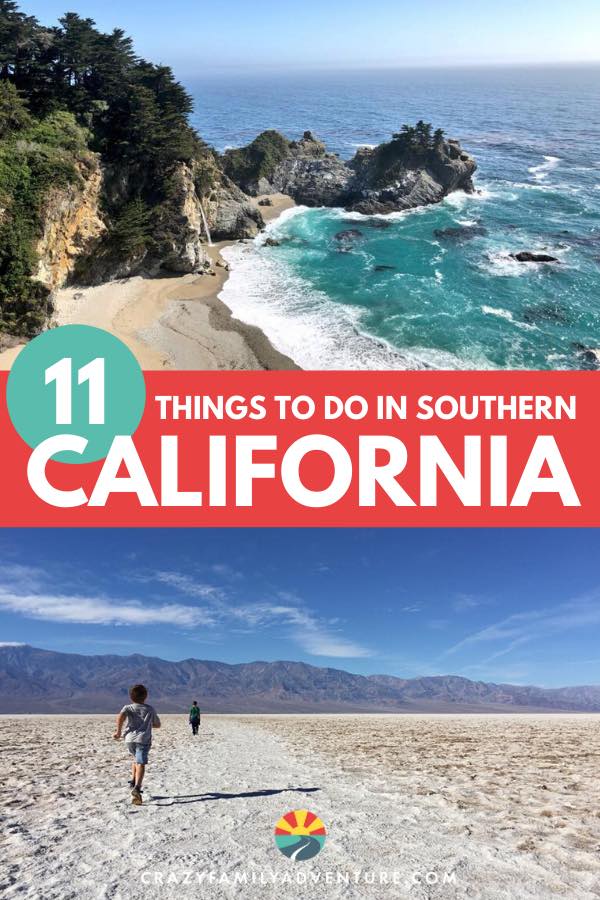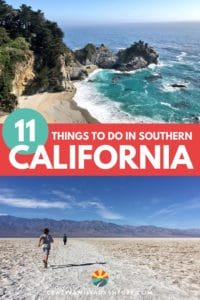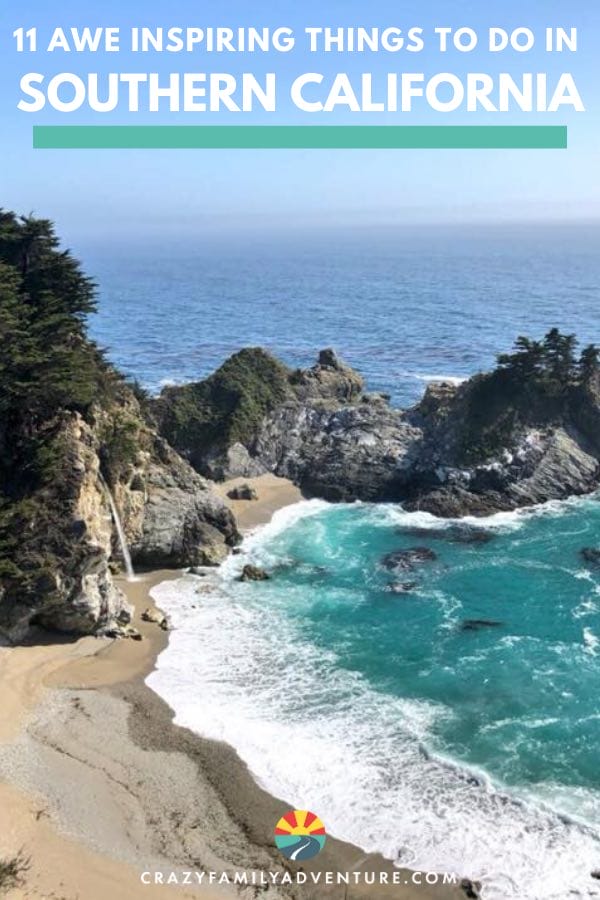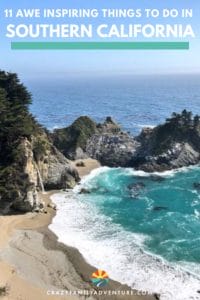 DISCLOSURE: This post may contain affiliate links, meaning I get a commission if you decide to make a purchase through my links, at no cost to you. Please read my disclosure for more info.