There are so many great things to do in San Diego and awesome day trips from San Diego to take! It also makes a great home base for visiting all of fun things to do in Southern California. Whether you're looking for excellent golf courses, world-class theme parks, or outdoor adventures, there's something for everyone.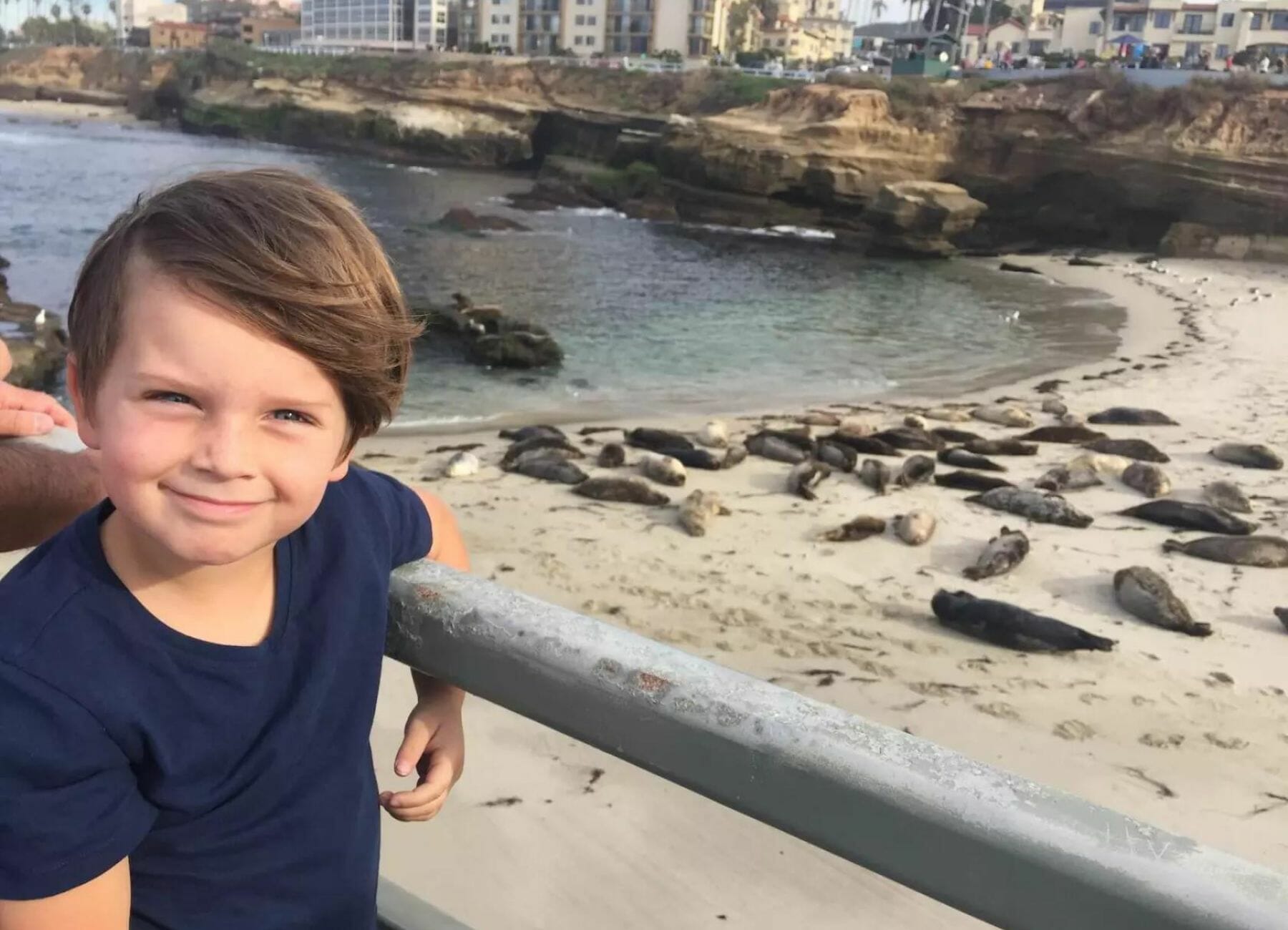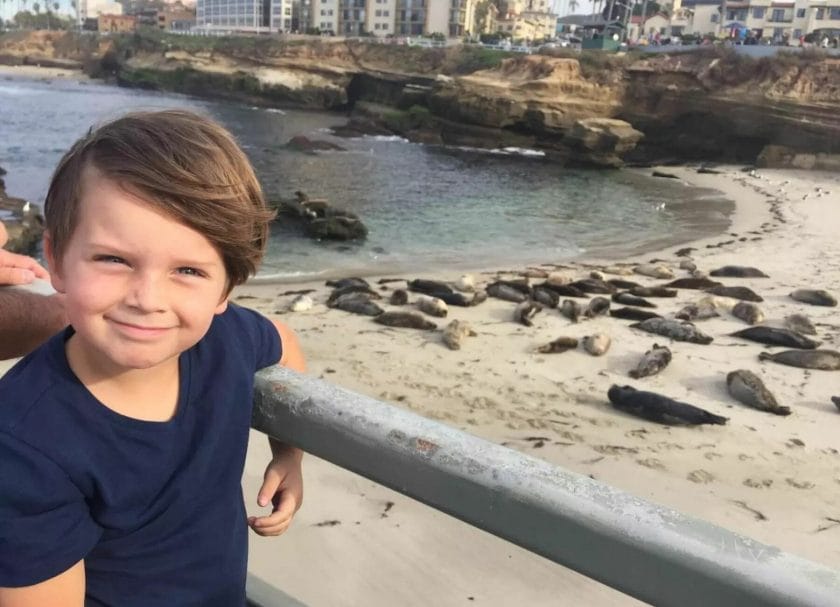 Are you planning a visit to San Diego in the near future? Not sure what you should see while in the area? There are so many great things to do in San Diego but also a lot of fun options for things to do around the city!
Check out this list of 27 amazing day trips from San Diego to start your trip-planning process off on the right foot.
Cities to Explore
First, let's talk about the amazing cities that are just a short drive away from San Diego. The three cities below are all easy day trips, and all three offer some seriously fun things to see and do.
Los Angeles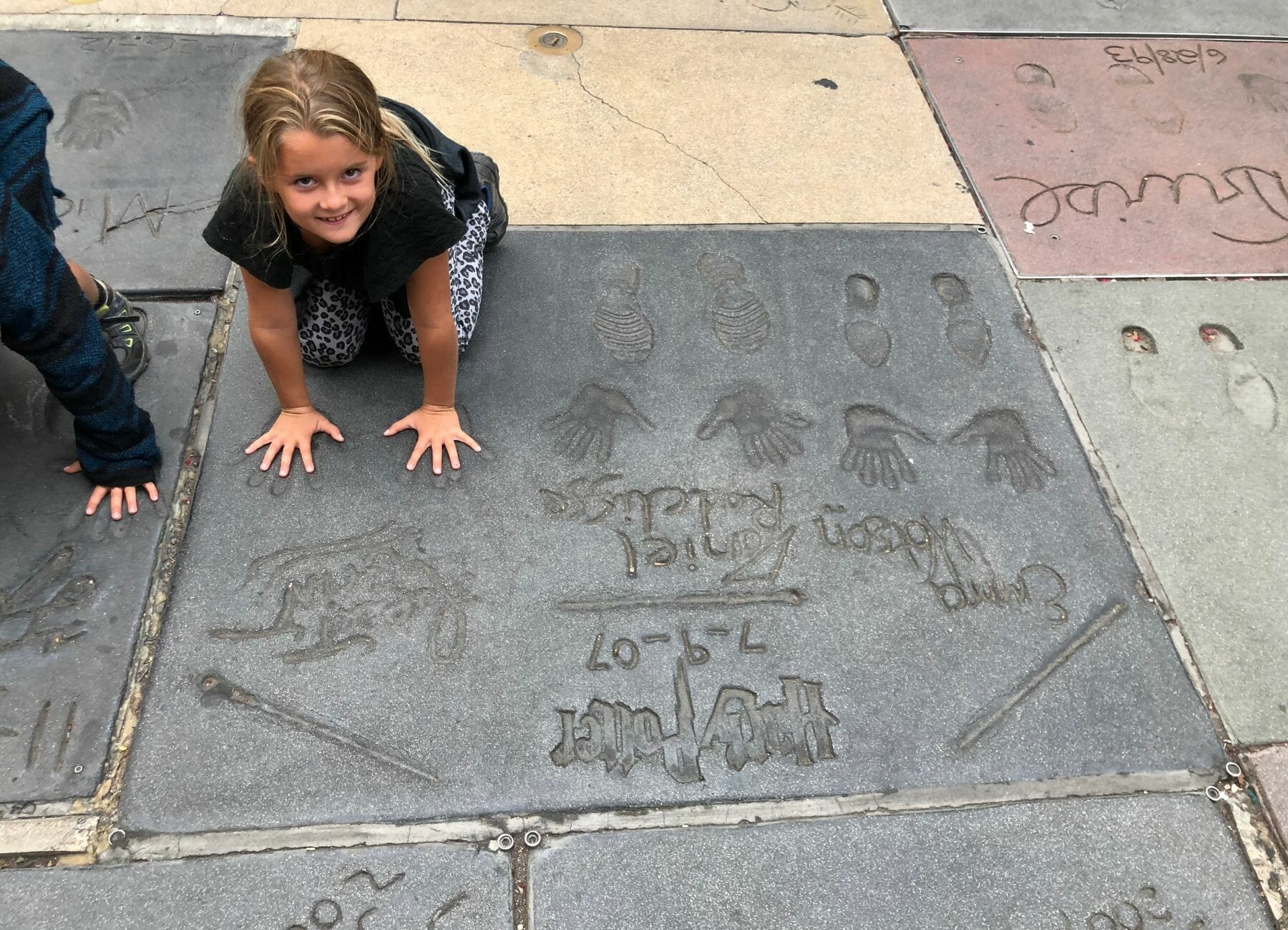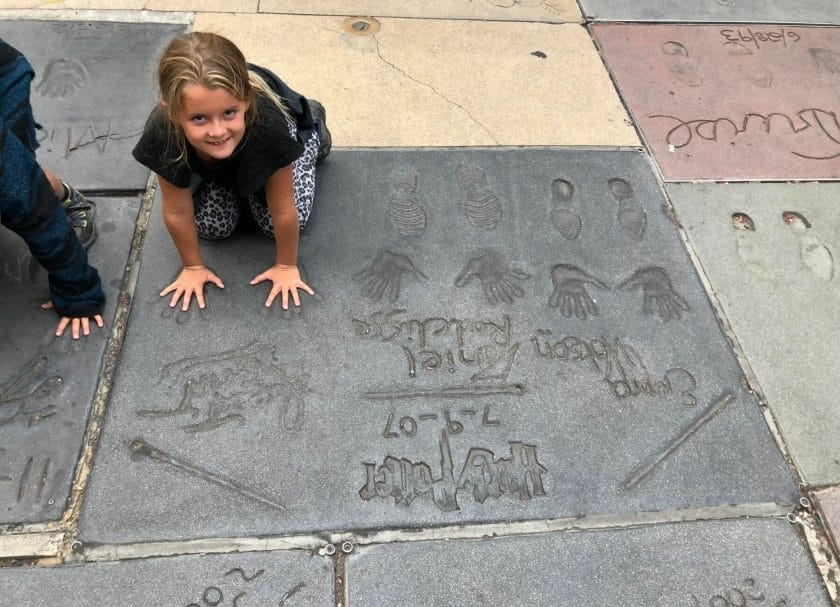 Los Angeles is a fantastic city to visit and the perfect distance for a day trip from San Diego. Guided tours of the city are an awesome way to get some of the history behind the place and learn some fun facts. However, it's totally possible to do some LA sightseeing on your own.
The Los Angeles County Art Museum is an excellent place to spend a morning, and the Griffith Observatory offers amazing views of the city. Of course, you'll need to snap a photo of the Hollywood sign and check out the Hollywood Walk of Fame.
If you're willing to wander a bit outside of the city, we also highly recommend the Santa Monica Pier.
Check out our post for more things to do in Los Angeles and around the city.
La Jolla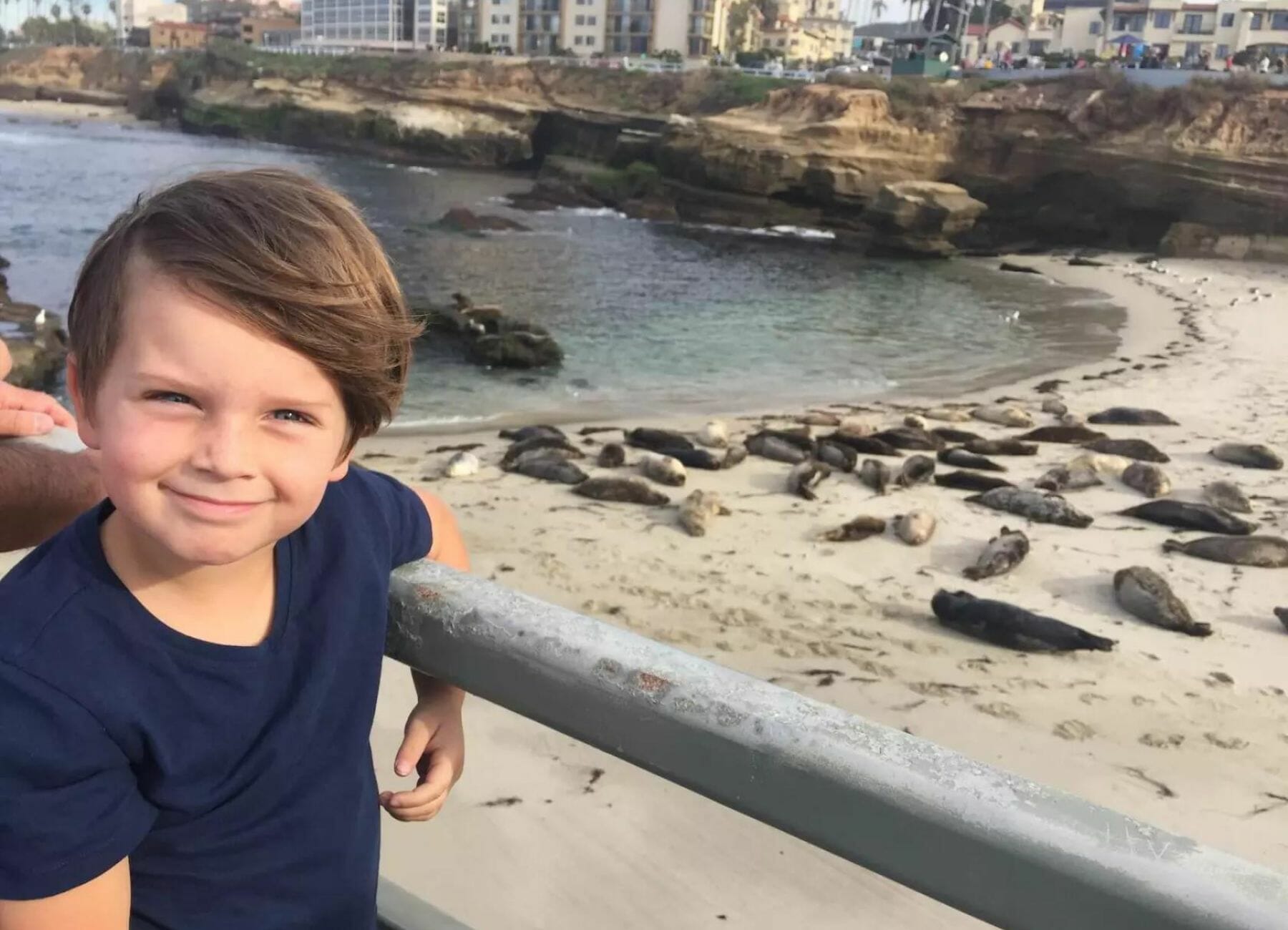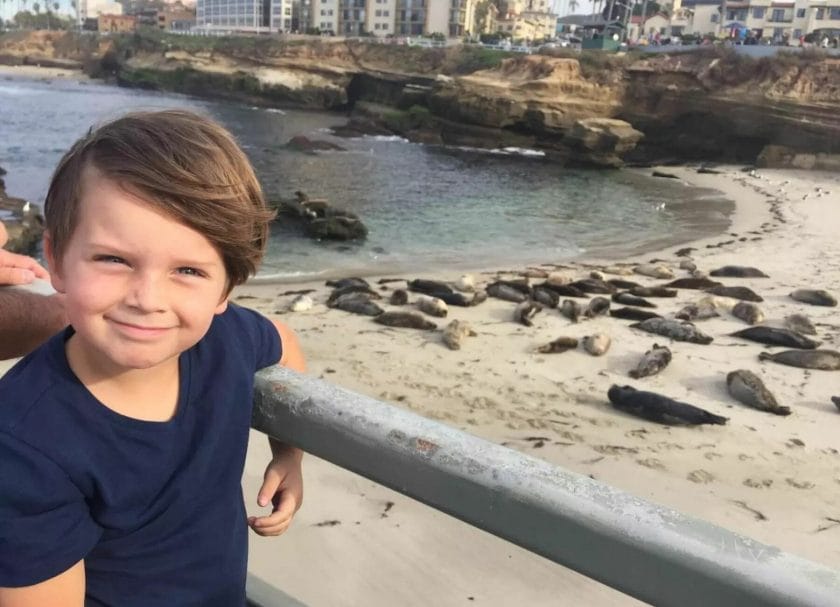 Another fantastic city for a day trip option, La Jolla is full of fun things to check out. Best of all, La Jolla is a mere 25–30 minutes from San Diego.
We love La Jolla Shores Beach, La Jolla Cove, and Scripps Pier, and the La Jolla Underwater Park is an awesome place to do some snorkeling. Torrey Pines Golf Course is the perfect attraction for golfers, and kids love the Birch Aquarium at Scripps. Sunny Jim Sea Cave is pretty awesome, and is the only sea cave in California that is accessible by land.
Lastly, we highly recommend visiting the harbor seals in the Children's Pool.
Anaheim
About an hour and 40 minutes from San Diego, Anaheim is yet another wonderful California city to visit. One could easily spend a whole day here, or even take multiple day trips to see the sights.
As you might know already, Anaheim is home to the original Disneyland. However, this is far from the only thing to see in the area. We also recommend visiting the Anaheim Packing District to try some local food vendors, or head to Angel Stadium for a baseball game.
Want some time in nature? Oak Canyon Nature Center in eastern Anaheim is also an excellent thing to do while visiting the city.
Beaches
Of course, beach days are a must when staying in SoCal. Luckily, there are several great beaches close to San Diego, meaning it is totally possible to spend a day at the beach. Below are some of our favorite nearby beaches for day trips from San Diego.
Coronado Beach
An absolutely stunning beach located just a few minutes outside of San Diego, Coronado Beach is an excellent pick for some family beach day fun. Not only will the kids have a blast, but if you plan to visit Dog Run Beach, the dog can come along as well.
For free parking, head toward Hotel Del and look for an open spot somewhere along Ocean Boulevard. When walking down to the beach, keep an eye out for the elaborate sand castles near the hotel and be sure to leave a tip for the builders if you can.
Once you get to the beach, you'll likely find some crowds. This isn't a problem though. The beach is very wide, and a bit of walking will almost certainly be rewarded with an open space that is far enough from your neighbors.
Venice City Beach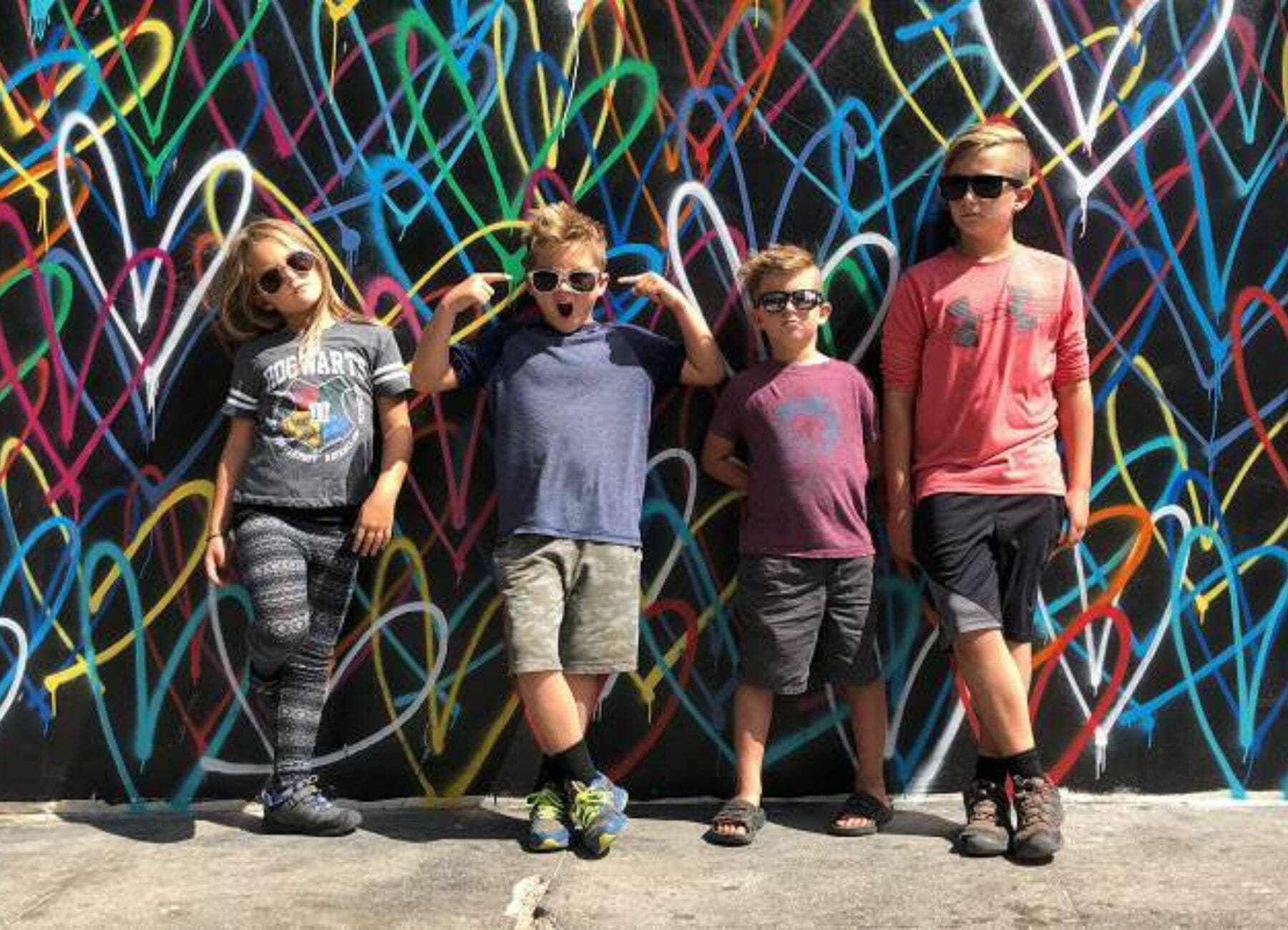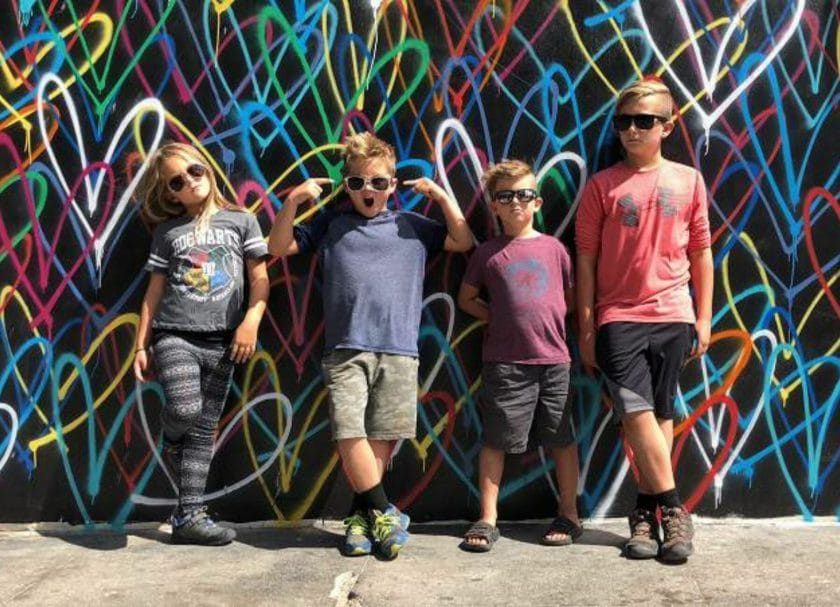 The main beach in the Venice District of LAS, Venice City Beach is a lively place that visitors of all ages are sure to love. The beach begins at the Venice Pier and runs all the way up to the Santa Monica city border, meaning there is plenty of space for everyone to join the fun.
An area of the beach that serves as a sort of central hub is known as Muscle Beach. Here, guests can enjoy an outdoor sports court, a grass park, and even a skatepark built right on the beach. It's also an excellent place for surfers to catch some waves.
Along the Venice Beach Boardwalk, people can enjoy a wide variety of street performers as well as vendors, shops, and restaurants.
Free parking for this beach is available in a lot on the west end of Venice Blvd. Street parking can also be found on area side streets.
Catalina Island Beaches
Catalina Island is home to a number of fantastic beaches, making it a great place for folks who may want to beach hop throughout the day. To get to the island, you can hop on board a ferry from LA, Long Beach, or Dana Point. From there, you can walk the island or catch shuttles from one place to the next.
Some of our favorite beaches on Catalina Island include:
Crescent Beach
Descanso Beach
Two Harbors Beach
Cottonwood Beach
Ben Weston Beach
Keep in mind that some of these beaches do not have roads leading to them, meaning some hiking will be necessary. The reward is that you will reach an empty (or almost empty) beach at the end of your walk.
Another great option is Laguna beach! So many amazing beaches on the Pacific Ocean!
Amusement Parks
Another Southern California staple? Amusement parks, of course! Not only is this part of the country home to "the happiest place on earth" (Disneyland), it also plays host to several other amazing parks you likely won't want to miss. All are excellent day trips from San Diego.
Disneyland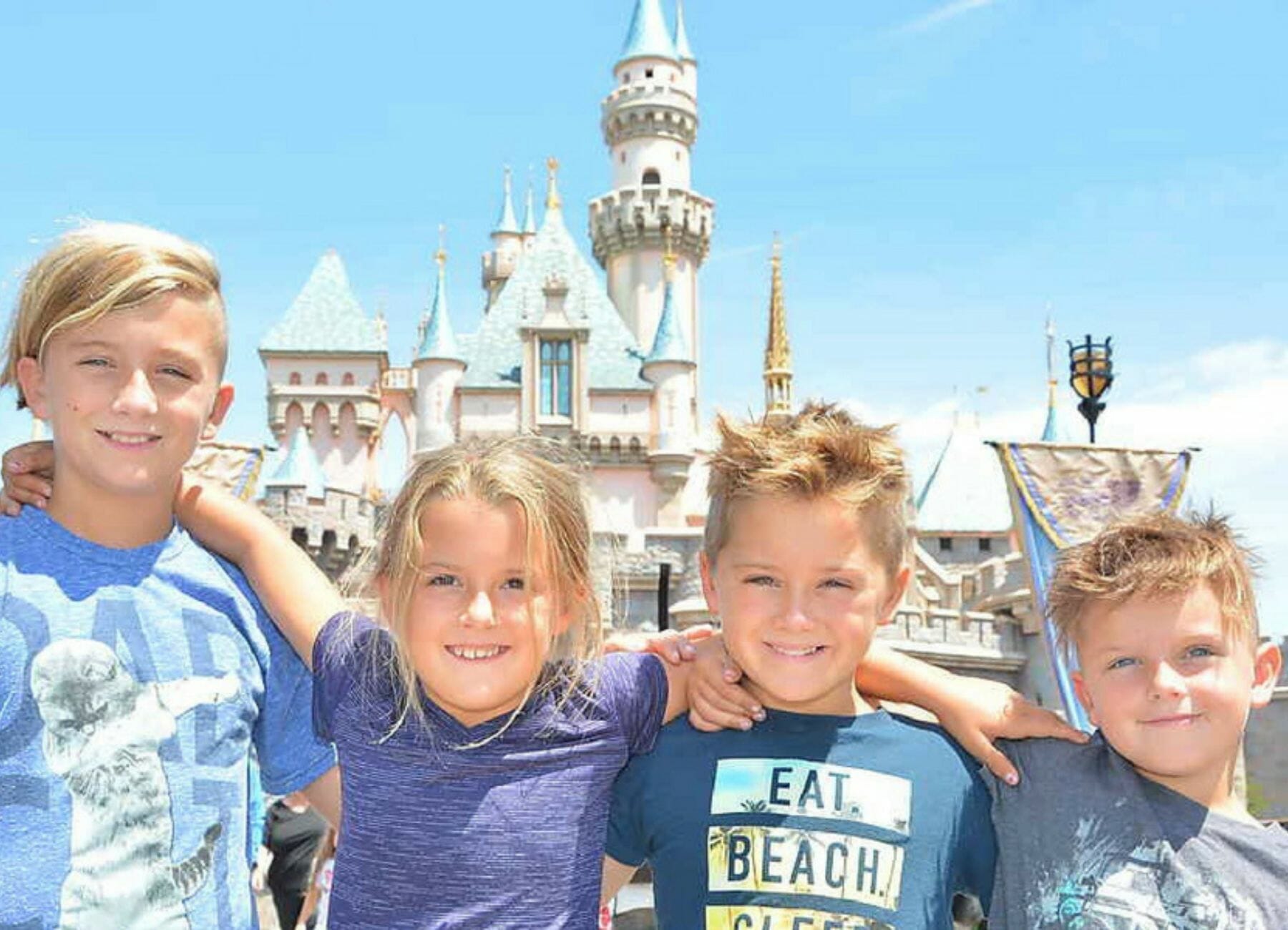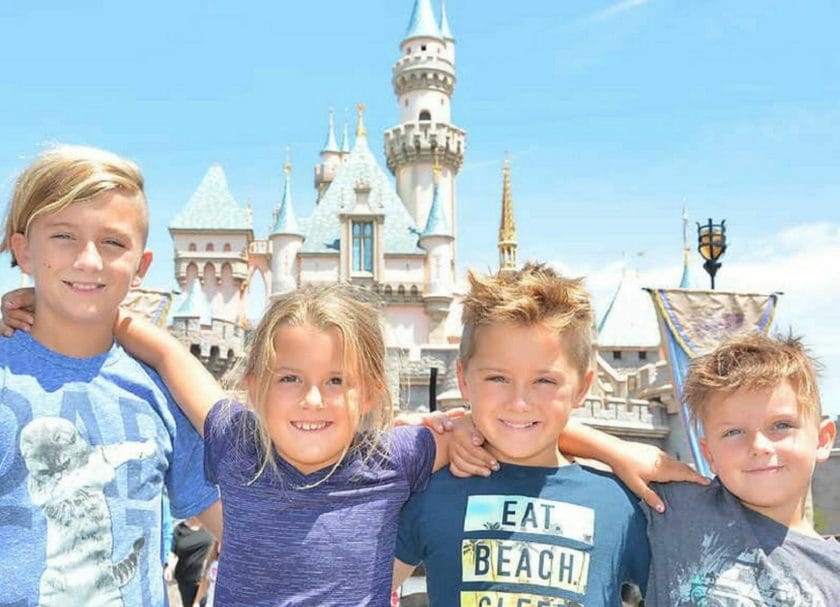 The first ever true theme park and one of the most well-known amusement parks in the world, Disneyland is a SoCal must-see. While many people might assume the park is only for small children, it's actually great for all ages, especially those who love Disney movies.
While in the park, be sure to snap a photo in front of the castle. You'll also want to catch a ride on Big Thunder Mountain Railroad, Space Mountain, and Peter Pan's Flight.
Want a super cool dining experience? Be sure to visit Blue Bayou Restaurant where you can watch the boats from the Pirates of the Caribbean ride float by as you dine in what feels like a magical bayou.
Check out our post for: Tips on visiting Disneyland!
LEGOLAND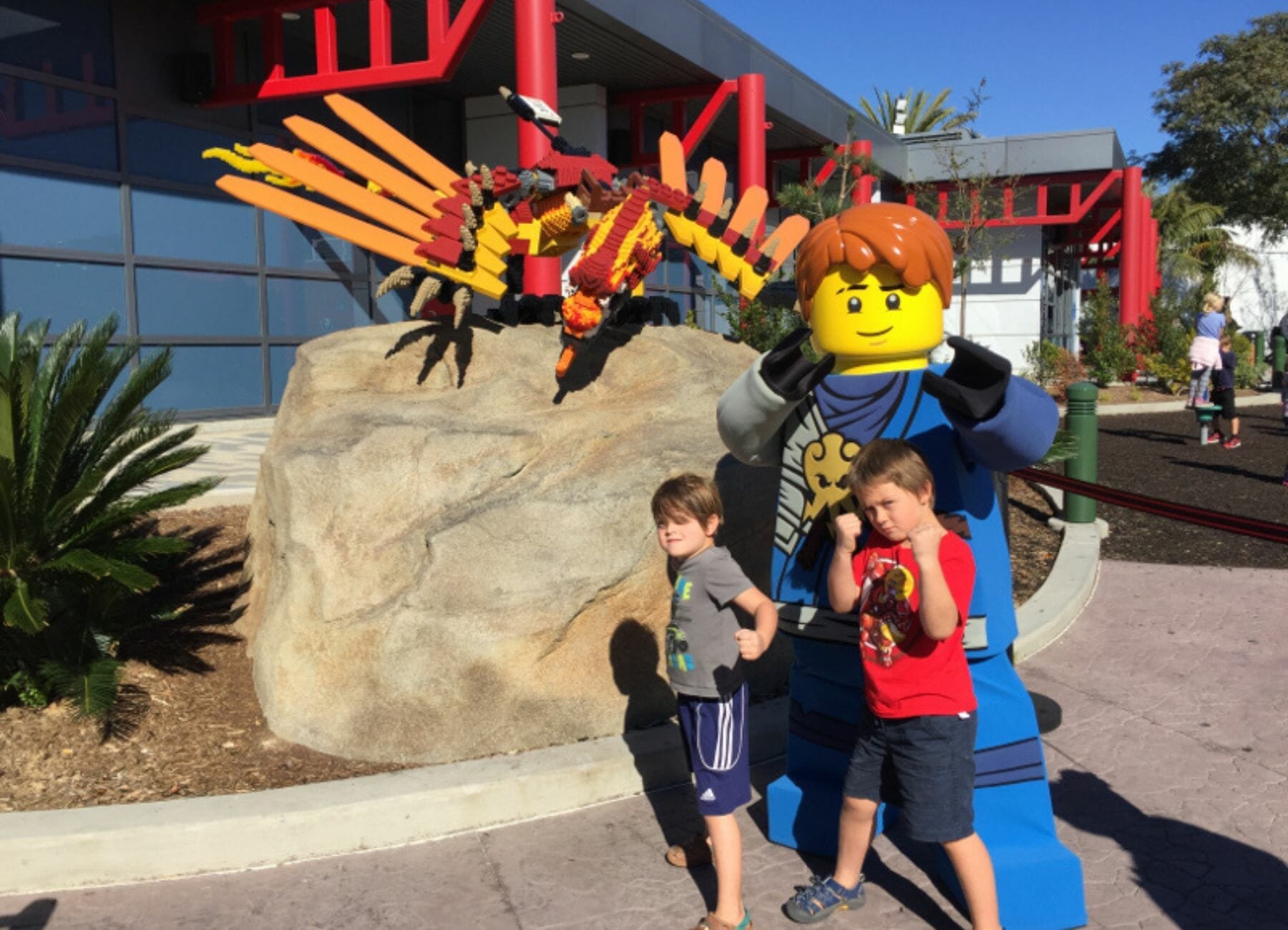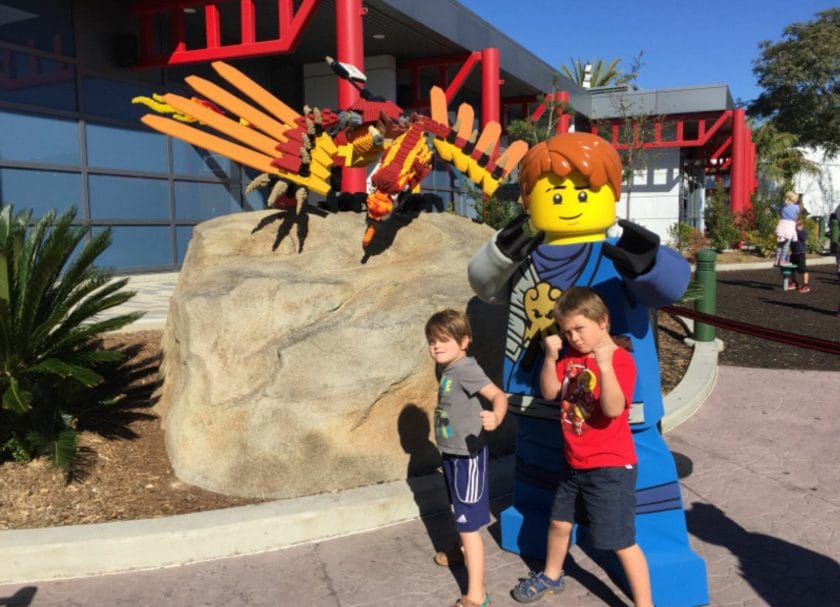 Another favorite theme park in the area is LEGOLAND California. This is the ideal park for young LEGO fanatics. It's bright, colorful, and full of LEGO-themed fun that is geared toward the "under 10" set.
During your visit, make sure to ride the "robo-coaster" called Knights Tournament.
Technic Coaster is the fastest ride in the park and perfect for thrill seekers.
Meanwhile, very young children who have been dreaming of driving will love Driving School.
Other rides we love include Dragon Coaster, Ninjago the Ride, Lost Kingdom Adventure, and LEGO City Deep Sea Adventure.
Besides the rides above, we also highly recommend visiting a building area and catching a show or two during your visit.
Knott's Berry Farm
Our day trip list just wouldn't be complete without a mention of Knott's Berry Farm. This is a favorite of residents and visitors alike, and once you experience the park, you'll understand why.
Younger visitors love the kid-friendly attractions and Peanuts Gang theming of Cap Snoopy. Meanwhile, older guests will enjoy such favorites as Timber Mountain Log Ride, Ghost Rider, Jaguar, Montezooma's Revenge, and Xcelerator.
Want to squeeze a bit of education into your day at the park? We highly recommend spending some time in the Ghost Town section of the park where you can chat with real craftsmen, walk through a one-room schoolhouse, and learn a little about California's history.
Baja, Mexico
Looking to dip your toes into the world of international travel? A quick day trip to Baja California Sur, Mexico from your San Diego home base might be the perfect way to try your hand at visiting another country.
Ensenada
Looking for a little taste of Mexico? Ensenada is just the place for you. Many visit this coastal city to experience Mexico for the day, and it caters to these visitors by offering excellent, authentic Mexican food options and Mexican culture around every corner while still striving to make tourists comfortable.
We highly recommend trying fish tacos and spending the day at one of the beautiful beaches in Ensenada. Make sure to also snap some photos of the gorgeous mountains the city backs up to.
You may also want to check out the outdoor adventures offered by various tour companies. These include snorkeling, horseback riding, zip lining, and more.
Valle De Guadalupe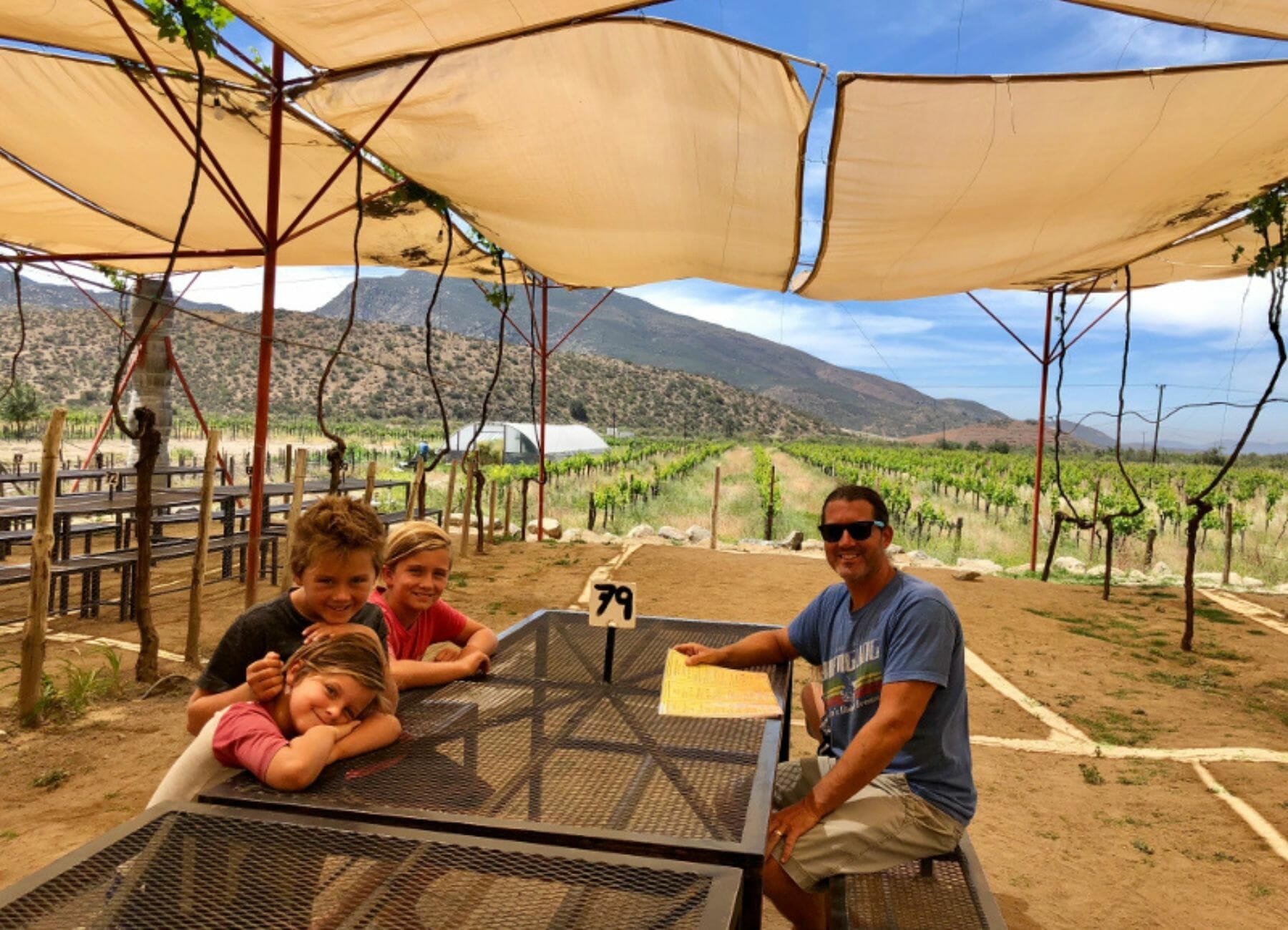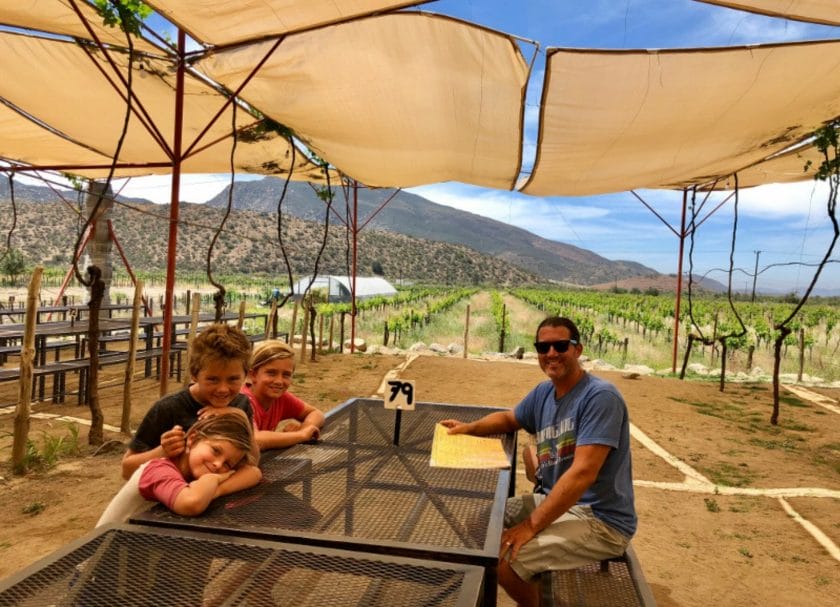 Another Mexican city that is also one of the easy day trips from San Diego is Valle De Guadalupe. This city is well known for its wine culture, making it the perfect option for those who enjoy trying new wines.
In total, Valle De Guadalupe produces 90% of all the wine that comes from Mexico. Wineries and vineyards are scattered all over the valley, and wine tastings are by far the most popular activity in the area. Another great activity is visiting the wine museum, Museo de la Vid y el Vino.
Gourmet restaurants are also readily available, and offer delicious food paired perfectly with local wines. Book a wine tour here.
Mountain Biking Places
Anyone who enjoys mountain biking knows that California is full of amazing biking trails. The area surrounding San Diego is no exception. Check out these amazing mountain town biking destinations during your visit.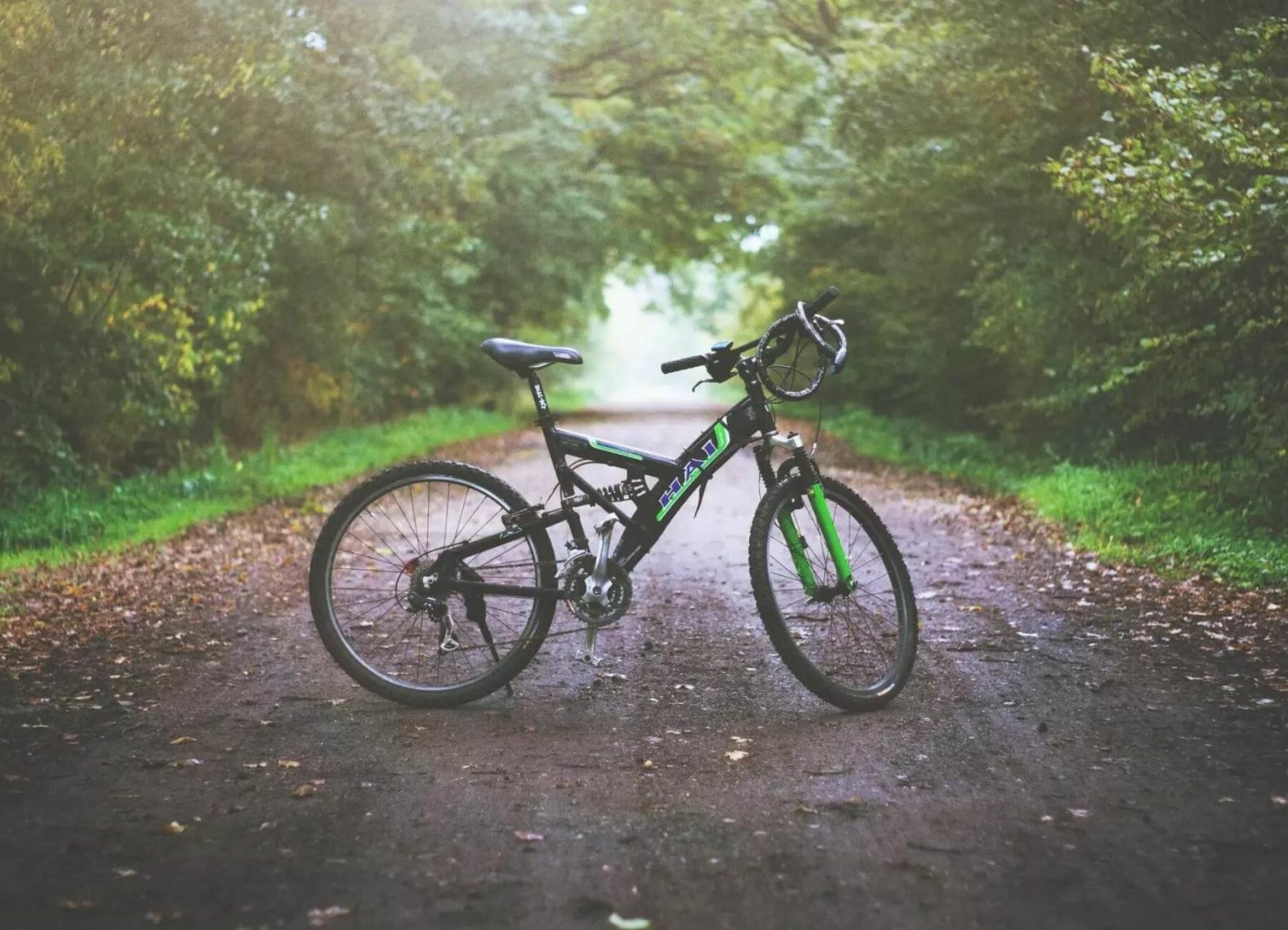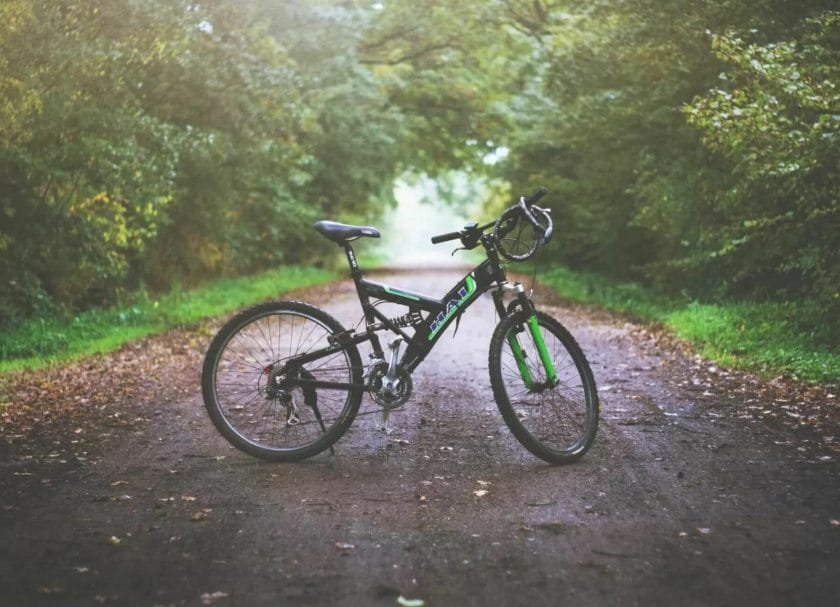 Portuguese Bend Reserve Loop
One of the best biking trails in the LA area, the Portuguese Bend Reserve Loop is a great choice for intermediate to advanced riders. This trail is located in the Palos Verdes Peninsula Land Conservancy and is absolutely lovely.
Featuring some seriously breathtaking views of the ocean, the views along this route are sure to encourage you to keep going. Additionally, you will find some interesting challenges along the way, giving more advanced bikers a chance to test their skills.
We recommend starting this ride from the trailhead near the Ladera Linda Community Center. Doing this means you will begin your ride going uphill, but will finish on a descent, something you're sure to appreciate in the end.
Backbone Trail
Set in the Santa Monica Mountains, this is another LA-area biking trail that is well-loved by locals and visitors alike.
Like the Portuguese Bend Reserve Loop mentioned above, the Backbone Trail also provides gorgeous views of the ocean. Another standout feature? Those who ride this trail will be treated to views of Hollywood. Additionally, there are portions of this trail that run through the M*A*S*H 1970 film set.
Thanks to some challenging technical sections, this trail is a bit more difficult than the trail mentioned above, making it ideal for advanced riders.
Hiking Destinations
Another outdoor activity people love to do in southern California is hiking. This area is chock-full of wonderful hiking trails, making this an ideal place to go on a hike no matter your skill level.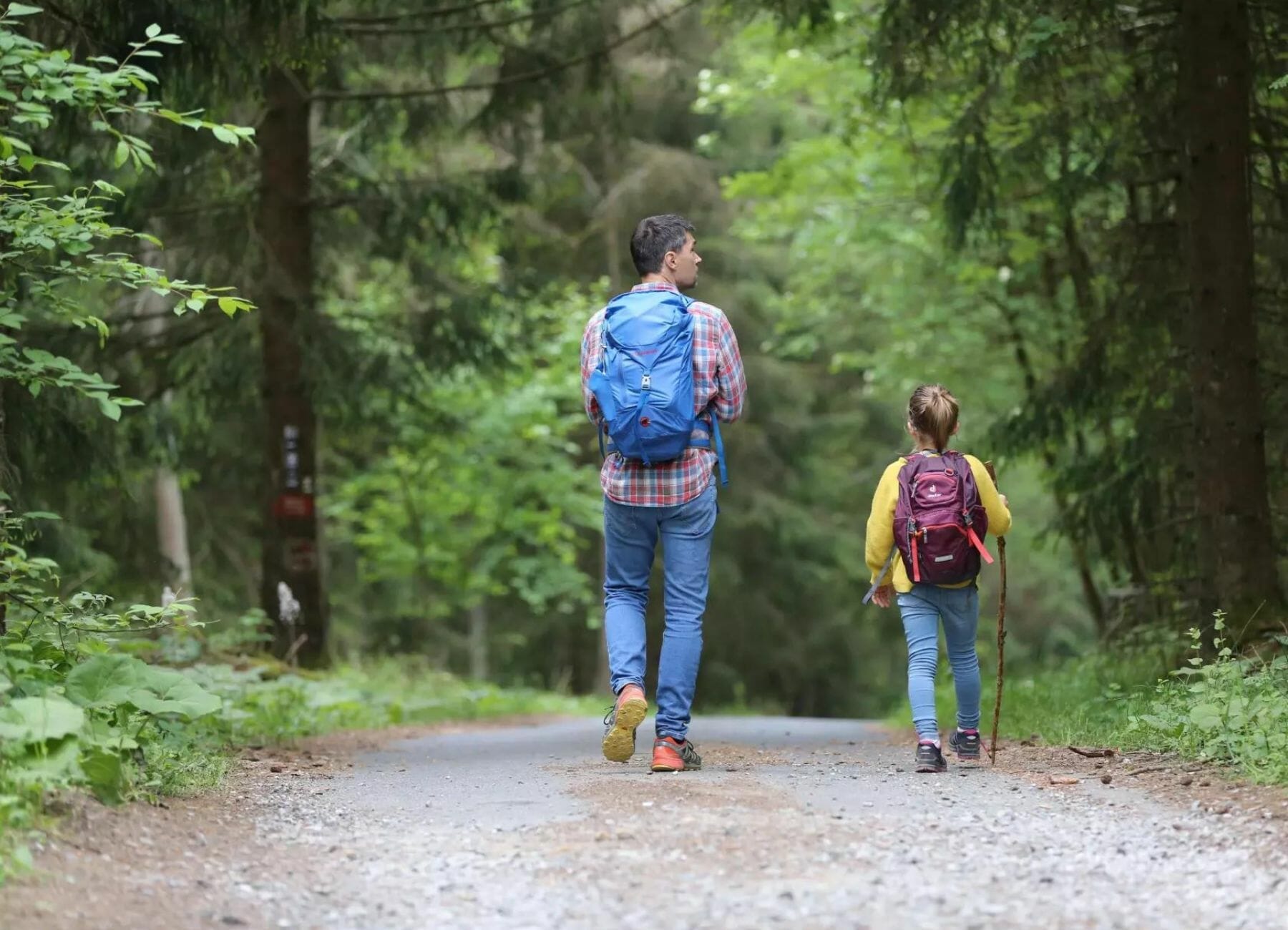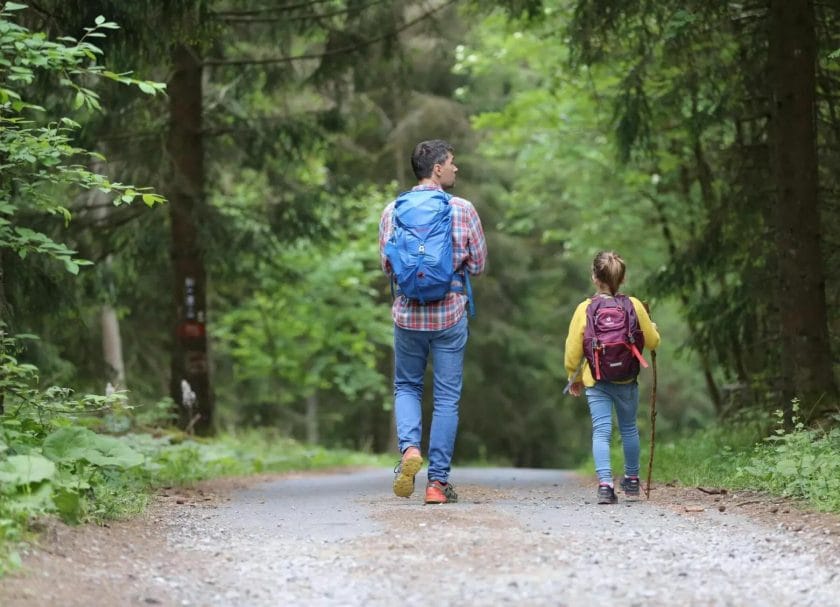 Big Laguna Mountain Loop Trail
Located in Pine Creek Wilderness area near Mount Laguna, Big Laguna Mountain Loop Trail is an excellent hiking option for people of all ages. It is moderately difficult, but there's nothing on the trail that an elementary-aged kid couldn't tackle.
We love that the trail features both rugged, mountainous terrain with gorgeous views of the Borrego Desert and a meadow section complete with lovely wildflowers. The mountain woodlands are also lovely and feature some pretty birds for those who enjoy birdwatching.
Hiking boots are recommended for this trail since there is some rocky terrain, and you might find that a jacket is helpful on the mountain ridge where the wind tends to pick up.
Bridge to Nowhere
Another trail that we absolutely adore is the Bridge to Nowhere via East Fork Trail in the Sheep Mountain Wilderness area. This is also a popular trail, and getting there early is necessary in order to ensure you secure a parking spot. That said, it's worth getting up early for and is one of our very favorite hiking day trips from San Diego.
Most of this trail runs along the rim of a cliff while the river runs just below. A waterfall is featured on this hike and is super fun to stop and watch. Another prominent feature of this hike is the bridge that was built over the river in 1936, but no longer has a road leading to it.
This trail is rated as moderate, but many find it a bit more challenging than a typical moderate trail, so be prepared with the proper shoes, hiking poles, and plenty of water and snacks.
National Parks
We always make a point of exploring national parks wherever we roam. These are some of the best places for finding outdoor recreation, and they give us an opportunity to enjoy the natural beauty of the place we're visiting.
Joshua Tree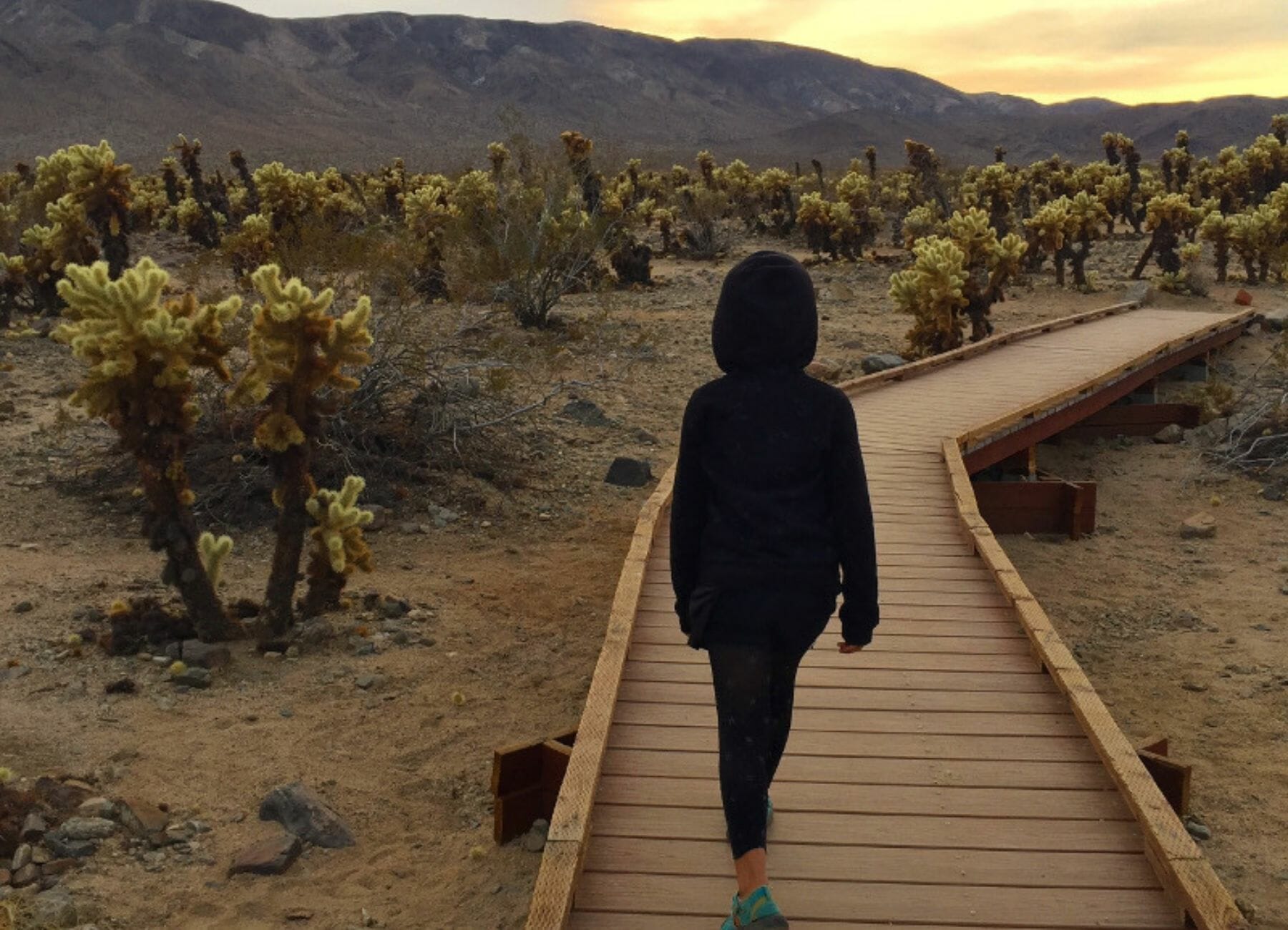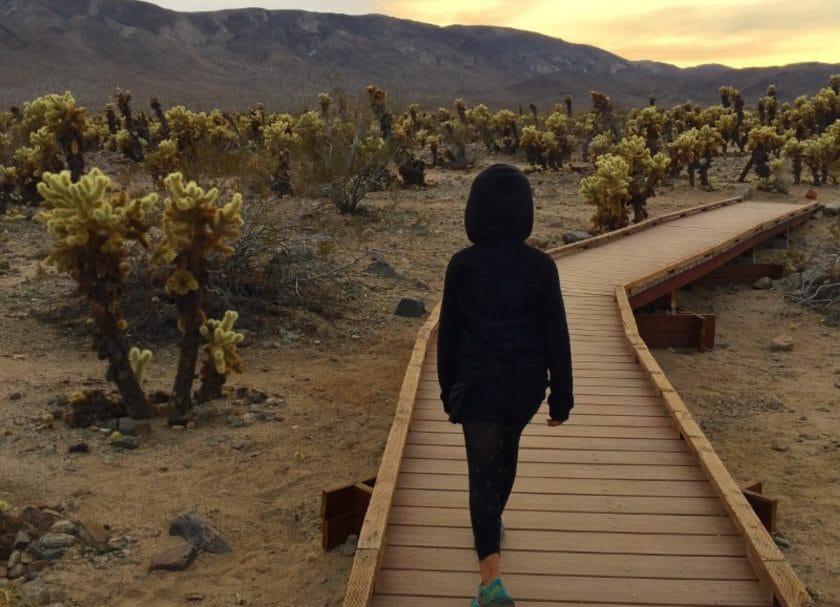 An awesome desert national park, Joshua Tree is an excellent SoCal attraction that we highly recommend adding to your to-do list. Whether you prefer stopping at viewpoints to take photos, hiking through nature, or doing a bit of bouldering, you're sure to enjoy your time at this park.
Because this park is the meeting point of two different desert environments, it plays host to an enormous number of desert plants and animals. Among these are the almost otherworldly Joshua trees the park is named for.
Other things we love about this park are the awesome rock formation that guests are allowed to climb on, the beautiful Cholla Cactus Garden, and the excellent Junior Ranger Program for kids.
Tips on Things To Do In Joshua Tree National Park.
A bit more then a day trip but if you have more time we highly recommend exploring Death Valley National Park – in the winter months when it isn't super hot!
State Parks
Want even more fun in nature? State parks are great options for those looking to explore the natural beauty of the area and make for some awesome day trips from San Diego. Below are our three favorite state parks.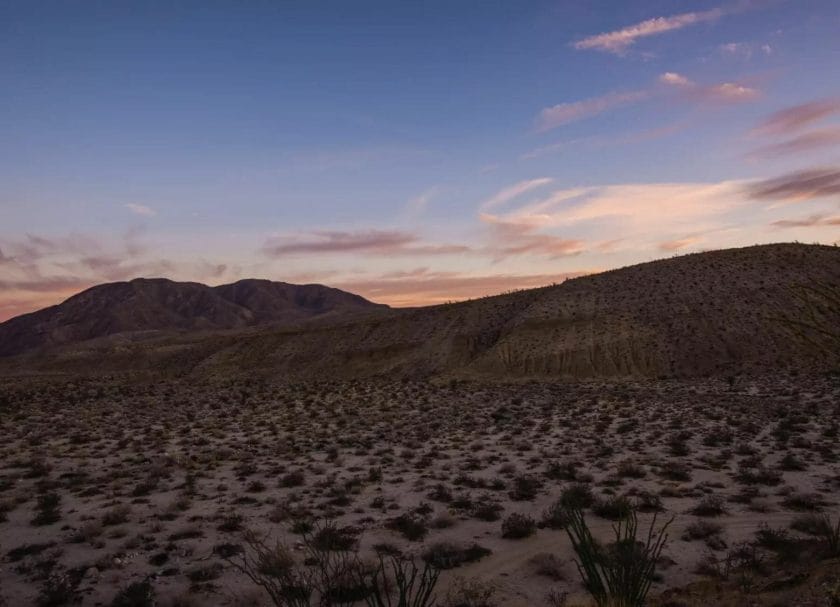 Cuyamaca Rancho State Park
Featuring rounded hills, an oak woodland forest, and many miles of trails, Cuyamaca Rancho State Park is the perfect haven for lovers of the great outdoors. Here, you can hike, bike, or even do some horseback riding, and your nights can be spent camping within the park.
Be sure to keep an eye out for animals such as mountain lions and local birds and reptiles. If you visit during the spring, you might also get to see the gorgeous wildflowers that grow in the park.
The land that makes up this park has a super cool history. Those visiting during the summer months should make an effort to attend a Ranger talk in order to learn more.
Anza-Borrego Desert State Park
The adorable town of Borrego Springs serves as a gateway to this beautiful park. We highly recommend arriving with enough time to explore the town as well as the park.
Once in the park, be sure to attend a ranger interpretive program, go on at least one hike through the gorgeous desert landscape, and spend a bit of time in the visitor center.
Keep in mind that this park is in a desert. This makes it especially important to pack plenty of water (one gallon per person per day) and food, as well as a paper map and compass since cell coverage is non-existent in some places. Dress appropriately, check road conditions before heading out, and carry a first aid kit.
Palomar Mountain State Park
Yet another beautiful California state park, Palomar Mountain State Park is very nearby, making this a super easy day trip from San Diego. That said, because of its proximity to the city, it can also get pretty busy, meaning you will want to make sure you snag camping reservations as soon as possible.
Besides camping, visitors to this park also enjoy fishing and hiking to the many gorgeous vista points found throughout the park. We especially recommend Boucher Hill Summit for some beautiful views of the area.
Mission San Juan Capistrano
Check out Mission San Juan Capistrano landmark, chapel and gardens to experience the history of this great area. Known as the birthplace of Orange County this mission was founded over two centuries ago.
Hot Springs
All of these day trips from San Diego are likely to leave you feeling pretty worn out, and depending on what you do, you might even feel a bit sore. This is where the hot springs in the area come into play. Visit the springs below to relax and unwind.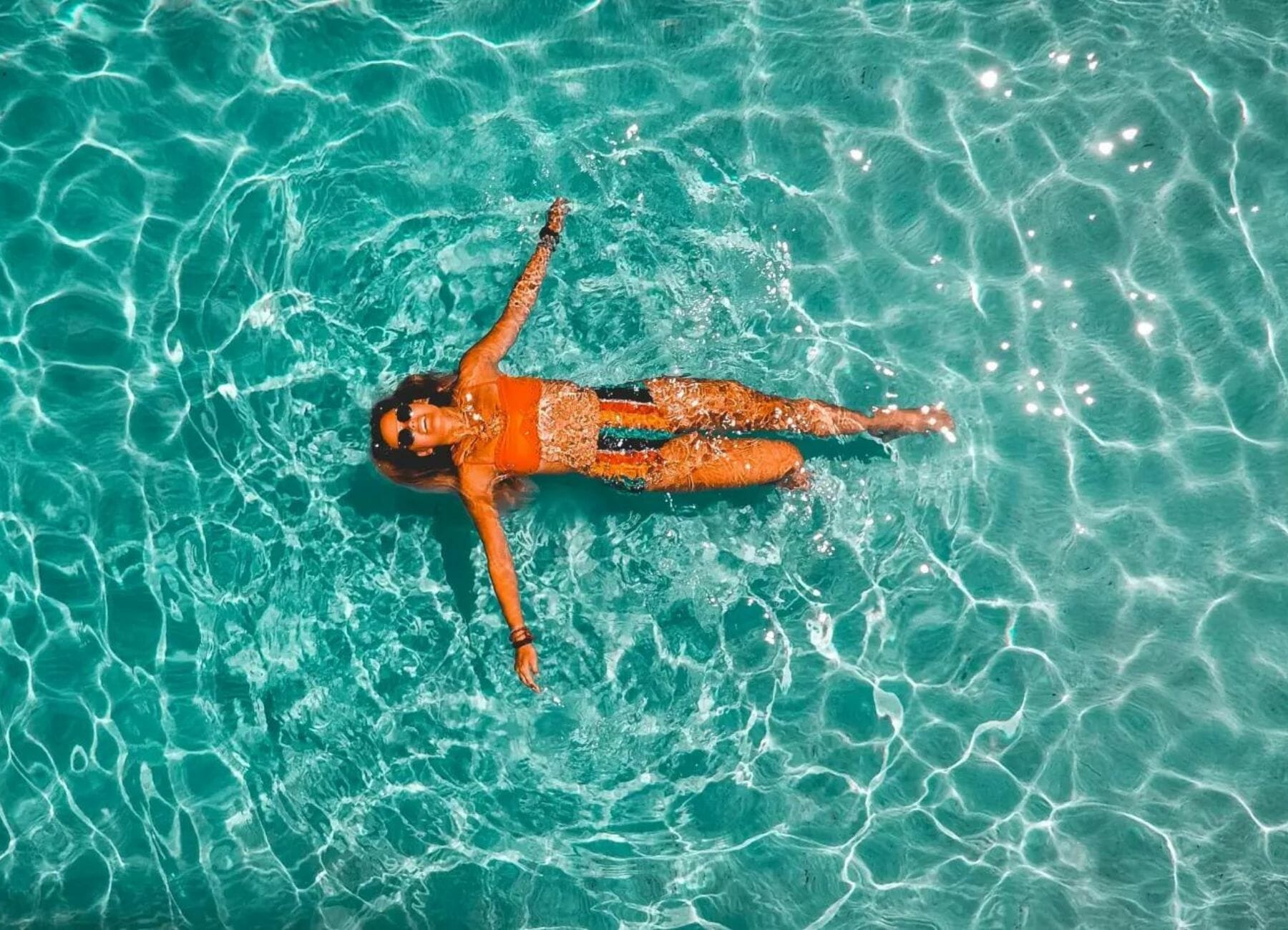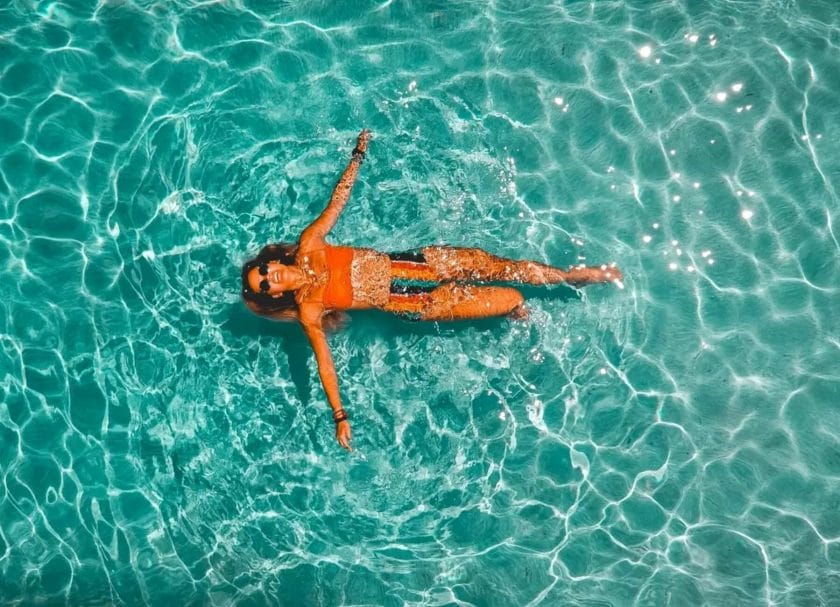 Beverly Hot Springs
Located in LA, Beverly Hot Springs is well known for being the only 100% natural hot spring in Los Angeles. Oddly enough, the spring was found accidentally by an oil driller back in the 1930s.
The water from these springs ranks as some of the most mineral rich water on earth, meaning it offers many health benefits in addition to being relaxing. In addition to baths containing this amazing water, the spa also offers massages, body treatments, hair removal, and even spray tanning services.
Glen Ivy Hot Springs
Situated right in between LA and Palm Springs, Glen Ivy Hot Springs is an awesome option for a relaxing day trip.
19 different pools and baths and several steam rooms and saunas are available, meaning there is room for everyone. Additionally, classes are offered daily and their signature mud baths are perfect for making skin smooth and soft. Best of all, all of these things are included in general admission, meaning you can relax for a whole day without spending a small fortune.
Looking for even more options? Consider adding a massage, nail treatment, or aloe and seaweed moisturizer soak.
Food Stops
It's no secret that the state of California has some seriously yummy food. Why not find some of this delicious grub as you head out on your day trips from San Diego? Whether you prefer wine or pie, you'll almost certainly find something you can enjoy.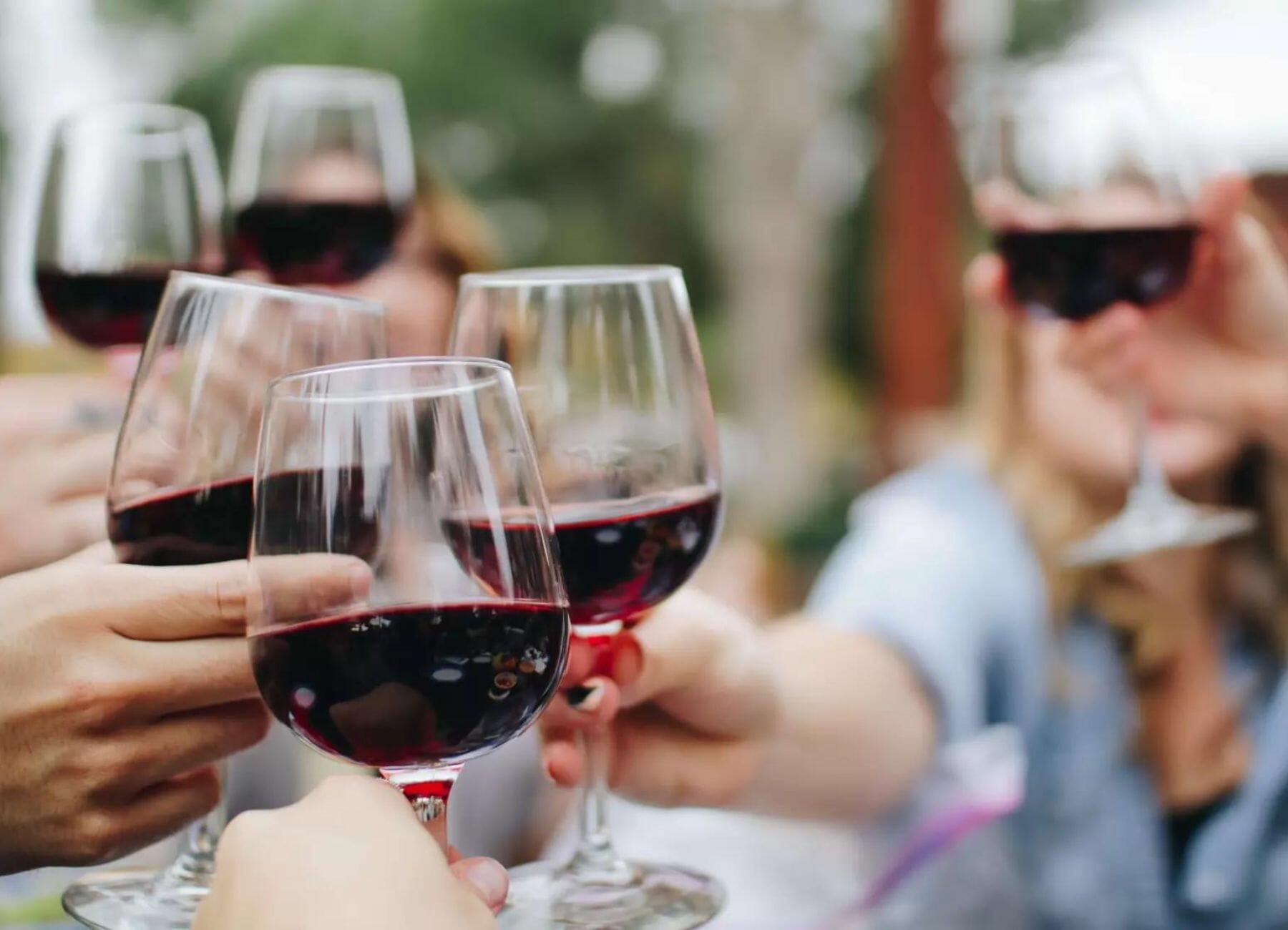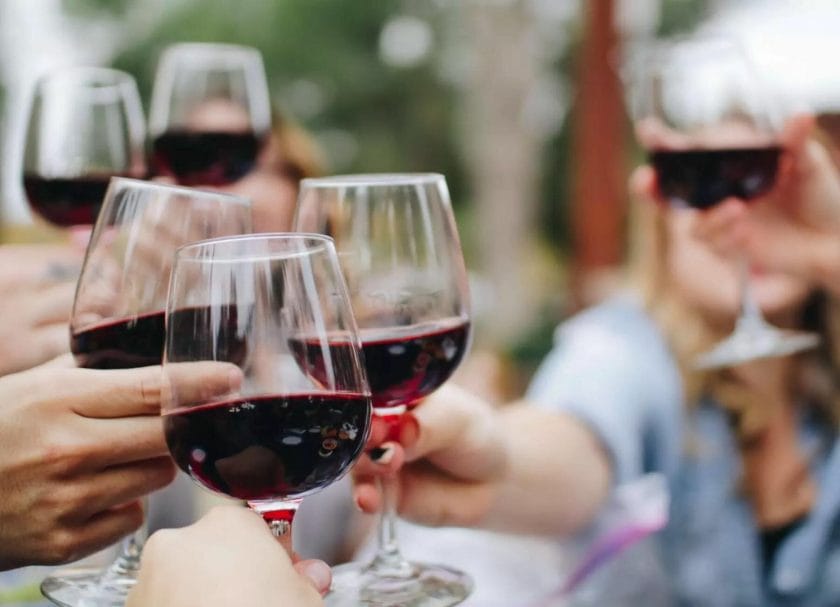 Wine Tasting
It's no secret that wine is a big deal in California. Wineries are located around every corner, and wine tasting is a favorite pastime of the folks here.
To find great wine within a day's drive of San Diego, we recommend heading to Temecula Valley. Here you'll find all kinds of amazing vineyards and wineries, including the famous Oak Mountain winery and its restaurant that is literally set inside the winery's caves.
Another option for fantastic wine tasting is to drive down to the aforementioned Valle de Guadalupe. As we pointed out before, this place is rife with excellent wine, making it a great place to find a new and interesting wine to love.
Julian Apple Pie
Did you know that apple pies are a thing in SoCal? We didn't until we visited, but they are, and once you taste one you'll understand why.
The beloved pies that have made themselves famous in this part of the country come from the tiny town of Julian. This adorable town is so quaint and historic that you might just feel as though you've stepped back in time when visiting.
We highly recommend doing some shopping in this small town and then enjoying a slice of delicious Julian Apple Pie from Julian Pie Company, Mom's Pie House, or Apple Alley Bakery.
Unique Dining Experiences
The southerner part of California is also home to a number of very unique dining experiences. These experiences provide both food and fun, and while some can be a bit pricey, we find they are well worth the investment if you can swing it.
We highly recommend dining in a train car at the Pacific Dining Car restaurant, enjoying a meal with a view of LA at 71Above, or eating in a Treehouse at Albert's in San Diego.
Other favorites include the aforementioned cave dining at Oak Mountain Winery, and the tiny 130-year-old Cold Springs Tavern in Santa Barbara.
Extra
If the options above aren't quite enough to fill your time, don't worry. There are still a few more attractions we think are well worthwhile. Add them to your to-do list to fill in the gaps.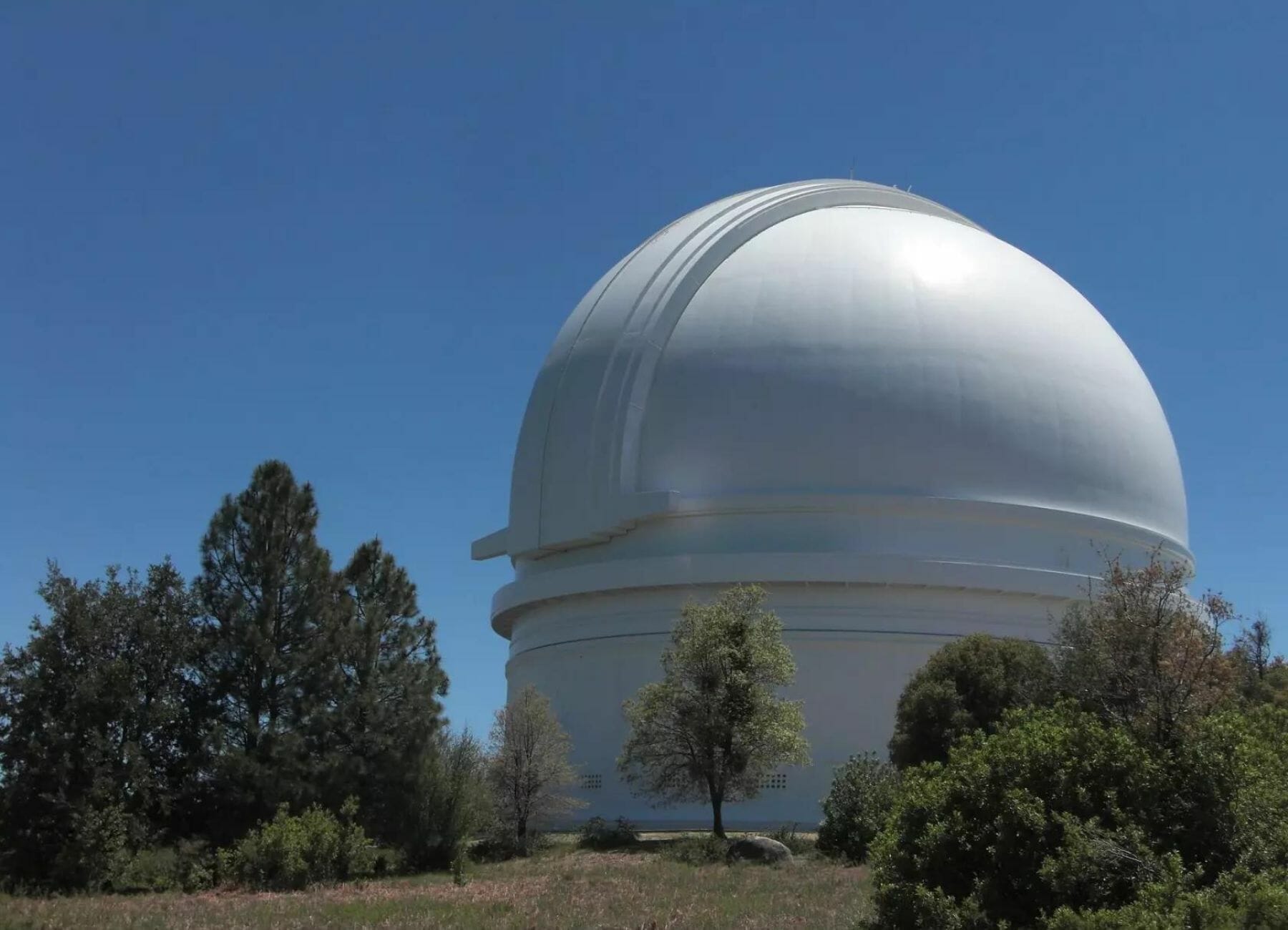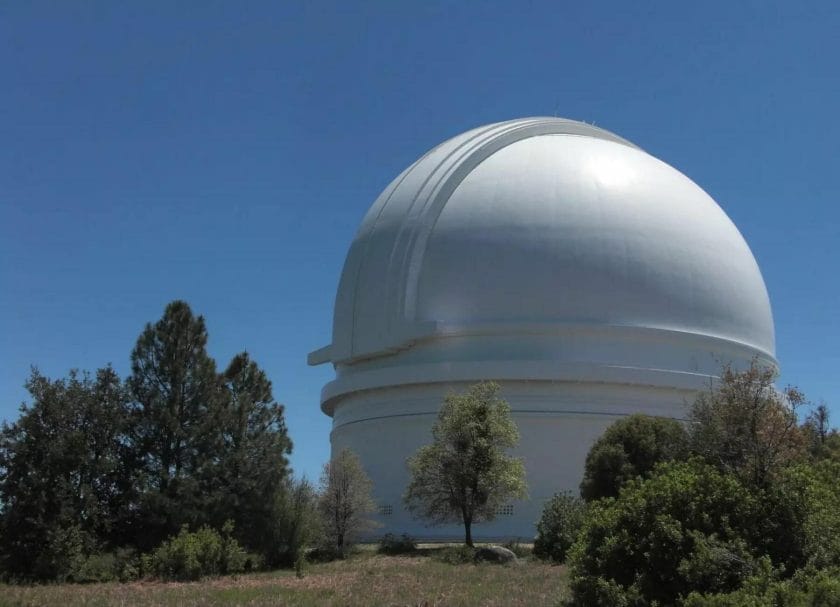 Palomar Observatory
Not far from San Diego, you'll find the Palomar Observatory. This is a super interesting educational stop that adults, teens, and older kids will all enjoy and one of our favorite San Diego day trips.
Here you can see the huge, 200-inch Hale Telescope, as well as a couple of smaller telescopes. The onsite museum teaches visitors about the history of the place and some of the science behind the work done there, and is well worth taking the time to visit.
If you can, we also highly recommend visiting on a summer weekend in order to take advantage of the guided tours offered during this time. Be sure to call ahead and find out what time the tours are offered!
Laguna Gallery of Contemporary Art
Another great option is the Laguna Gallery of Contemporary Art. This art gallery showcases art by both regional and international artists and focuses on giving up-and-coming artists a place to display their work to the public.
We love this little art museum because while all of the art displayed here is of the contemporary genre, the mediums, and styles vary quite a bit from one artist to the next. Additionally, the works are rotated often, meaning you can visit time and time again and never get bored.
The gallery is open every day from noon to 6 pm and is a part of the local Art Walk which takes place on the first Thursday of every month from 6 pm–9 pm.
Idyllwild
So far in this article we have mentioned a few small towns, including the super cute town of Julian. One we haven't mentioned at all yet is the quaint and friendly mountain community of Idyllwild.
Idyllwild is located in the San Jacinto Mountains and is one of the many two-hour day trips from San Diego. The small-town vibe is apparent the moment you enter it and see the locally-owned shops and eateries lining the main road. We highly recommend checking out some of these shops and dining locations during your visit.
Surrounding the town, you'll find huge pine trees and beautiful cedars. These woods provide the perfect setting for a hike. Mountain bikes and rock climbers also love the area, and find that outdoor recreation is alive and well in Idyllwild.
Where to Stay in San Diego
Hotels
Omni San Diego Hotel Stay in luxury in this hotel, located in the heart of beautiful San Diego.
Courtyard by Marriott San Diego Mission Valley Filled with amenities this hotel is family-friendly and the perfect home base for your travels.
Vacation Rentals
Stay in a beautiful home overlooking San Diego. This gorgeous 4-bedroom home sleeps 10.
This casita is located less than 1 block from Santa Cruz Beach Cove.
San Diego
There are also a ton of amazing things to do right in San Diego! The San Diego Zoo, amazing beaches on the Pacific ocean, yummy donuts, breweries and so much more!
Discover More Family Fun
53 Amazing Things to do in Baja
18 Fun Things to do in Big Sur
12 Exciting Things to do in Olympic National Park
18 Top Things to do in Yellowstone
Pin This Post For Later: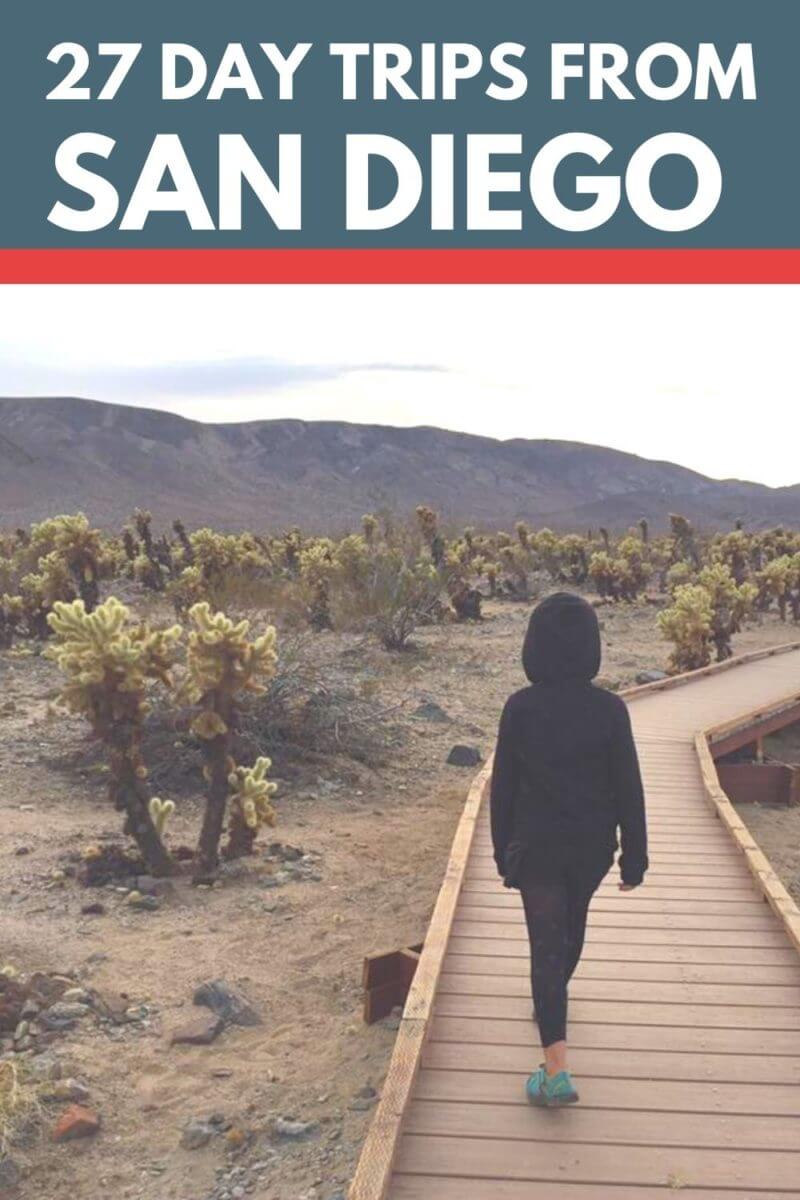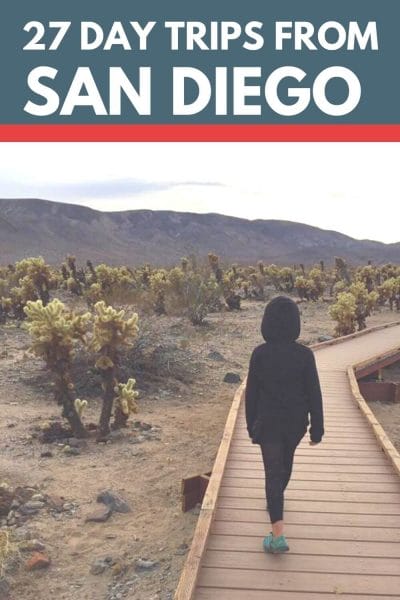 Latest posts by Chelsea Gonzales
(see all)
DISCLOSURE: This post may contain affiliate links, meaning I get a commission if you decide to make a purchase through my links, at no cost to you. Please read my disclosure for more info.