There are quite a few breweries in San Diego, CA to pick from. Never fear we were up for the challenge of finding the best ones beer-wise and for families! Hey we travel full time with our kids so they come everywhere with us. Here are our top 5 San Diego breweries and also 1 you don't want to go to with kids.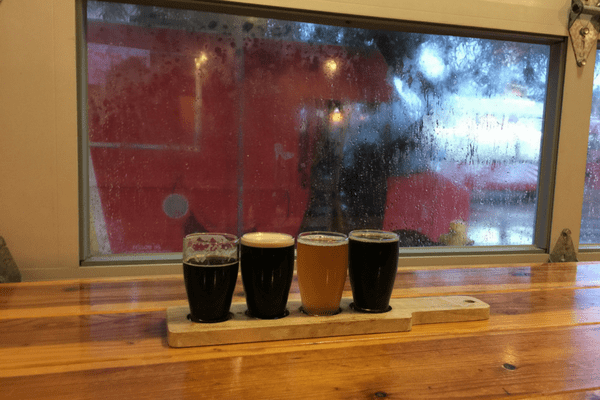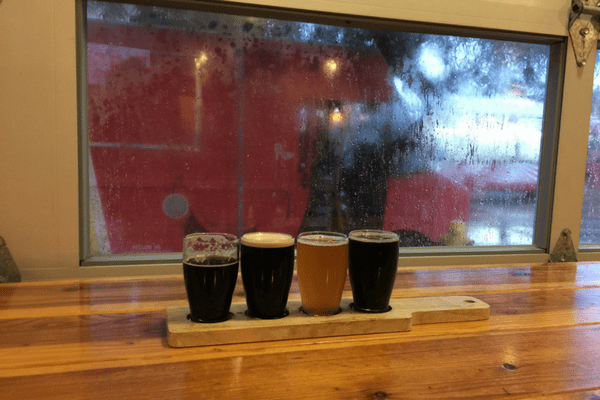 We didn't think we could pick the best brewery in San Diego since there was such a wide selection, BUT Craig ended up finding really good beer at one of them (and it is hard to find things that he REALLY likes and he REALLY liked this beer).
The winner for our top pick is – drum roll please . . . .
We visited the Belching Beaver North Park and Craig fell in love with the Belching Beaver Peanut Butter Milk Stout. Say that 5 times fast! The best part about it was he first go to sample 4 different flavors of their stout in the Belching Beaver tasting room before deciding that the Belching Beaver Peanut Butter Stout was his favorite.
While we were sampling the different beers the kids weren't stuck sitting in the corner twiddling their thumbs, instead were enjoying a couple of rounds of Jenga and Guess Who.
Check, Check – great beer and family friendly. I think we have a winner!!
Even though we had a winner it didn't stop us from exploring more of San Diego breweries and we did come across a few other breweries that had good beer and were family friendly as well.
The next brewery in San Diego that we checked out was Mission Brewery.
Mission Brewery is located in a big old warehouse. I love places like this. And we happened to show up on "bring your dog night". That was totally fine with us since we are dog people and we were disappointed we didn't know sooner so that we could have brought our dogs.
The brewery was large with plenty of room. The bar area was huge and there were tables plus a selection of games for our kids to play. We had a lot of fun as a family playing a round of Jenga as we sampled beer and the kids drank soda.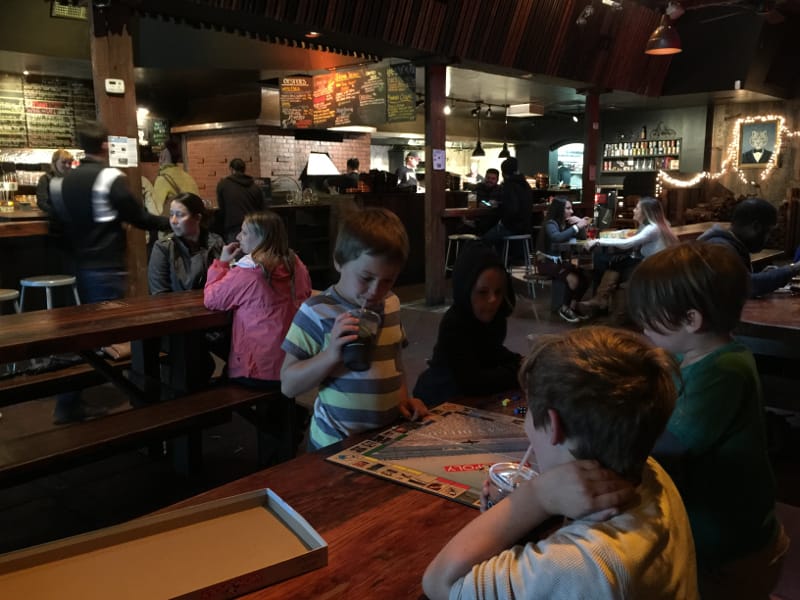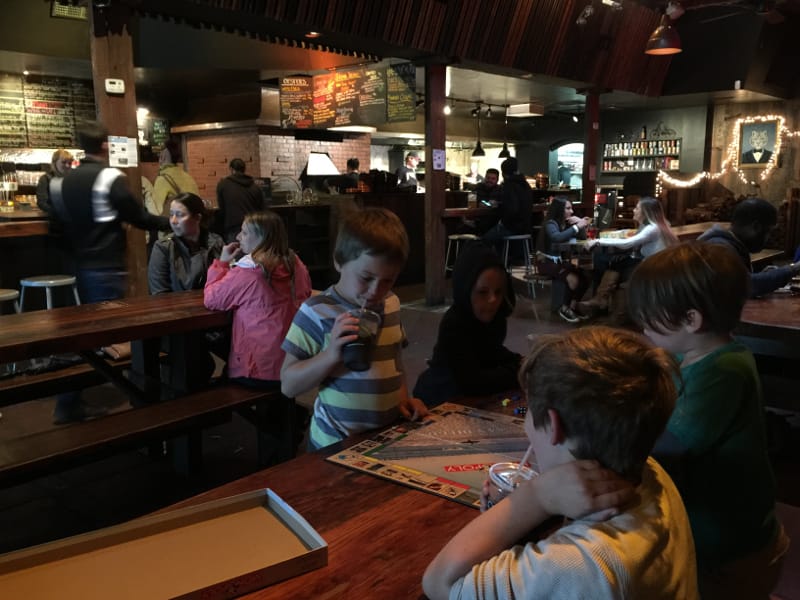 I have to admit I wanted to go just because I loved the name! And once inside we weren't disappointed. They are one of the few that we visited that had a nice food menu. We opted for a basket of fries for all of us to split. One of our tips for being able to visit so many places . . . we don't always eat a full meal at places, but instead just get drinks and appetizers.
They also had plenty of space – again not a given when you visit a brewery. So we were able to find a big table in the back – perfect for being there with kids. They had a shelf full of games and puzzles so the kids grabbed a few and we sat down to enjoy the yummy fries and sample some beer!
This brewery had a fun look and feel to it since you walk in right past all of the big beer kettles. We always love that when you can see the whole brewing process. This was another one that had a decent amount of space and games for the kids!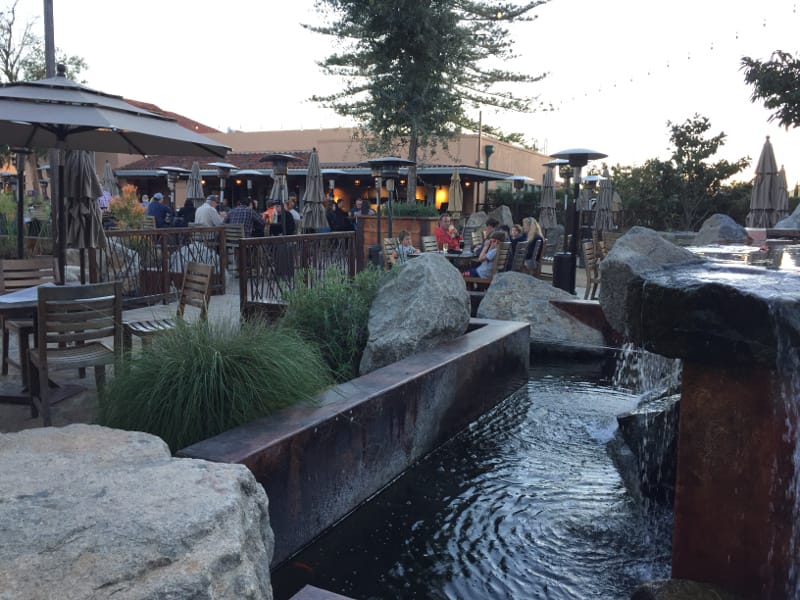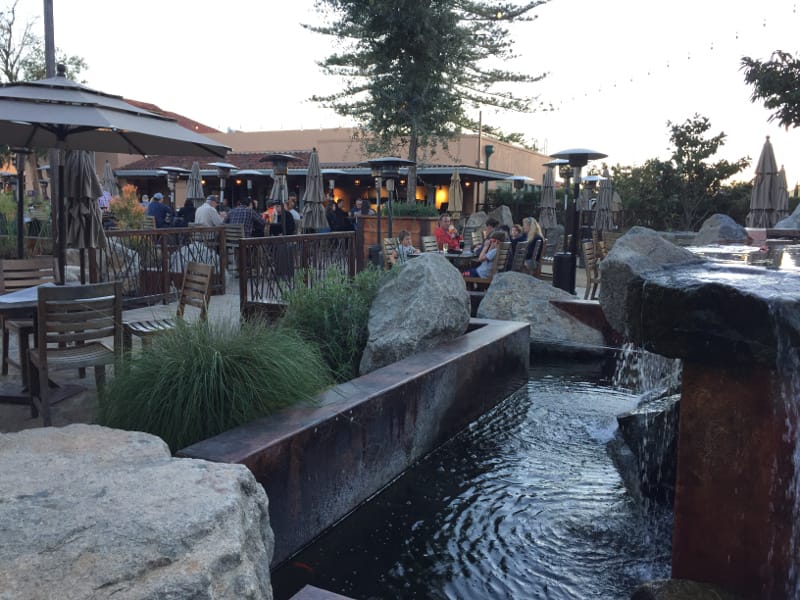 If you are looking for a full on restaurant and brewery this is the place for you! They have a full menu and both inside and outside seating. The outside seating was really beautiful. Plus they have really fun flavors of soda for the kids.
I would totally go back here just for the ambience, but the food and beer were really good, plus with the outdoor seating it felt really comfortable having the kids there.
This was the least family friendly brewery that we visited. When you have kids you know the feeling. You walk into a place and they give you a look like "why are you here with your 4 kids" . . . yup tha'ts the vibe we got from this place.
I get it, some places would rather be an adult scene and we can appreciate that. We got a beer to try, finished it, then headed out to find somewhere else. We really enjoy visiting breweries with our kids and it is fun to play games, talk, or eat while we try the beers while the kids enjoy a soda!
Check out our post on Family Friendly Breweries in Asheville, NC!
Learn more about us and our journey to become a full time traveling family (we sold our house, bought an RV, and have been traveling full time around the US since May 2014) here.


Pin This Post: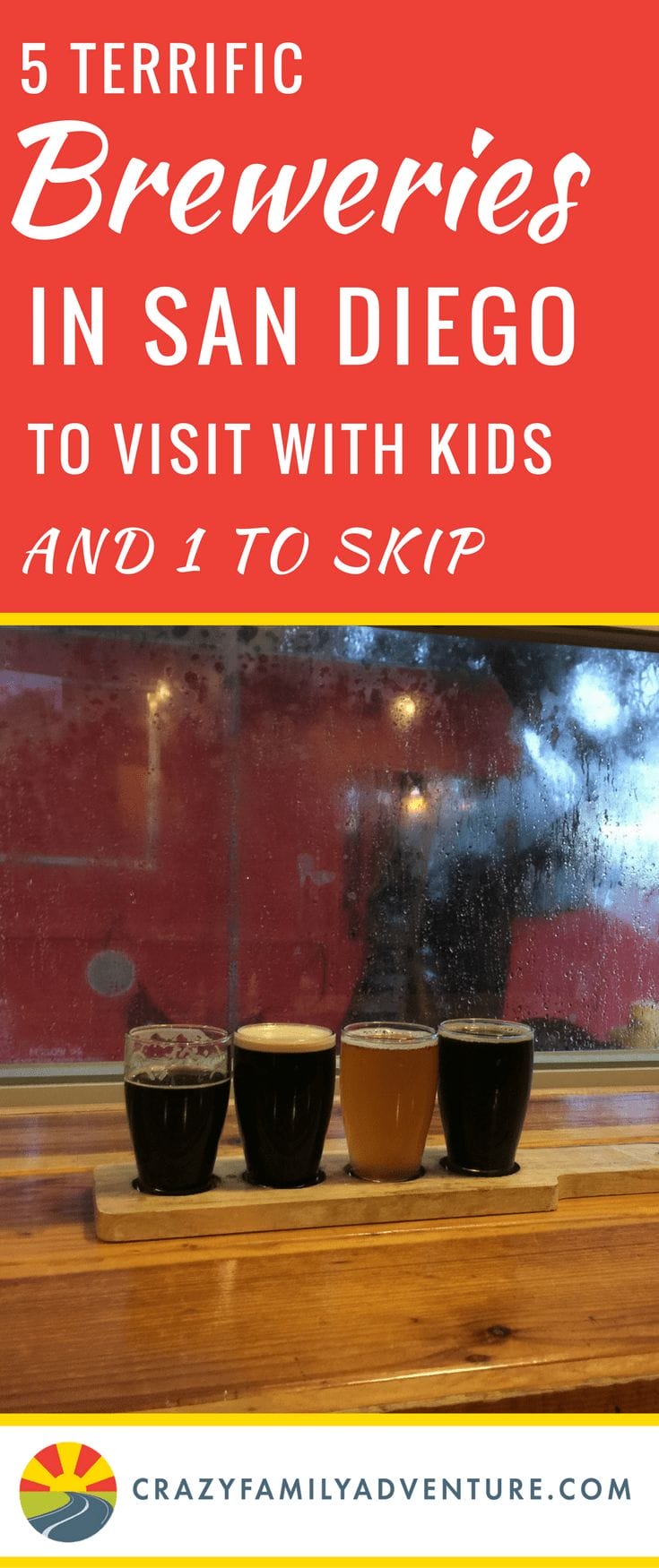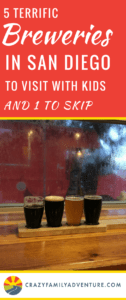 DISCLOSURE: This post may contain affiliate links, meaning I get a commission if you decide to make a purchase through my links, at no cost to you. Please read my disclosure for more info.