Hey we travel full time with our kids so they come everywhere with us. For that reason we were on the look out for a family friendly brewery in San Diego, and they have a lot of them so let's jump in!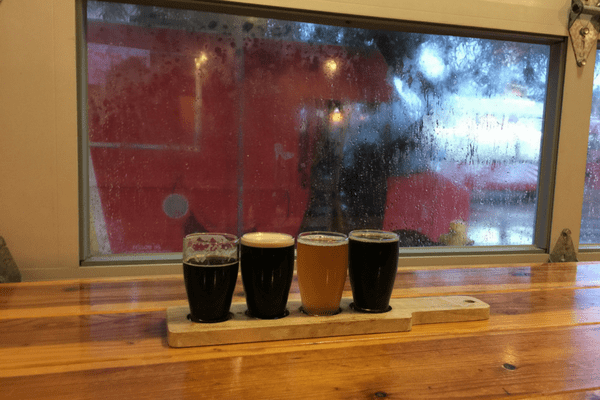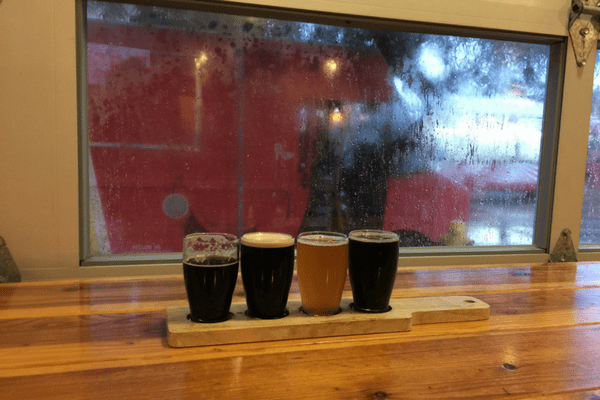 Here are our top 4 San Diego breweries and also 1 you don't want to go to with kids. If you are planning your list of things to do in San Diego with kids add some (or all) of these on there!
What Makes It Kid Friendly
When we look for a kid friendly environment at a brewery that usually means plenty of space to move around, a kids menu, an outdoor space or outdoor patio – which is ideal if the weather is good. Also picnic tables are a plus since they can normally fit our whole family.
We didn't think we could pick the best brewery in San Diego since there was such a wide selection, BUT Craig ended up finding really good craft beer at one of them (and it is hard to find things that he REALLY likes and he REALLY liked this beer).
The winner for our top pick is – drum roll please . . . .
We visited the Belching Beaver North Park and Craig fell in love with the Belching Beaver Peanut Butter Milk Stout. Say that 5 times fast! The best part about it was he first go to sample 4 different flavors of their stout in the Belching Beaver tasting room before deciding that the Belching Beaver Peanut Butter Stout was his favorite.
While we were sampling the different beers the kids weren't stuck sitting in the corner twiddling their thumbs, instead were enjoying a couple of rounds of Jenga and Guess Who.
Check, Check – great beer and family friendly. I think we have a winner!!
Even though we had a winner it didn't stop us from exploring more of San Diego breweries and we did come across a few other breweries that had good beer and were family friendly as well.
The next brewery in San Diego that we checked out was Mission Brewery.
Mission Brewery is located in a big old warehouse. I love places like this. And we happened to show up on "bring your dog night". That was totally fine with us since we are dog people and we were disappointed we didn't know sooner so that we could have brought our dogs.
The brewery was large with plenty of room. The bar area was huge and there were tables plus a selection of games for our kids to play. We had a lot of fun as a family playing a round of Jenga as we sampled beer and the kids drank soda.
This brewery had a fun look and feel to it since you walk in right past all of the big beer kettles. We always love that when you can see the whole brewing process. This was another one that had a decent amount of space and games for the kids!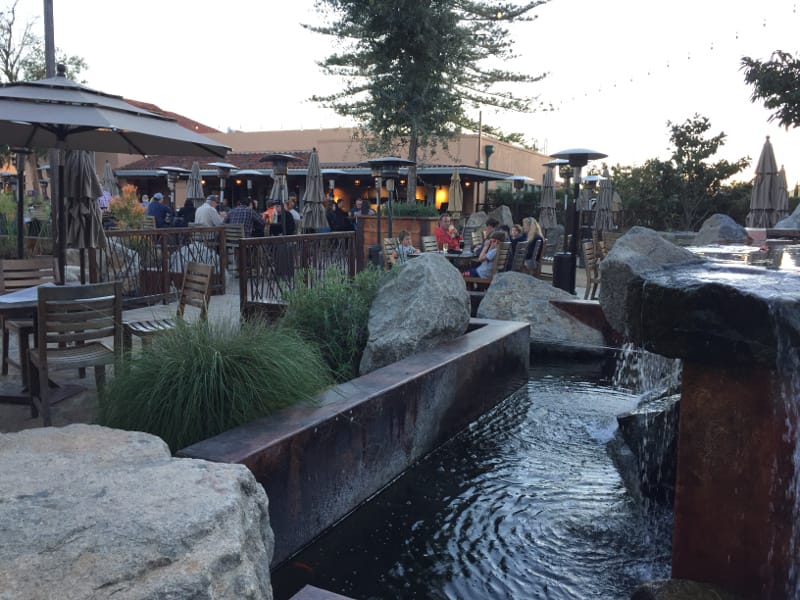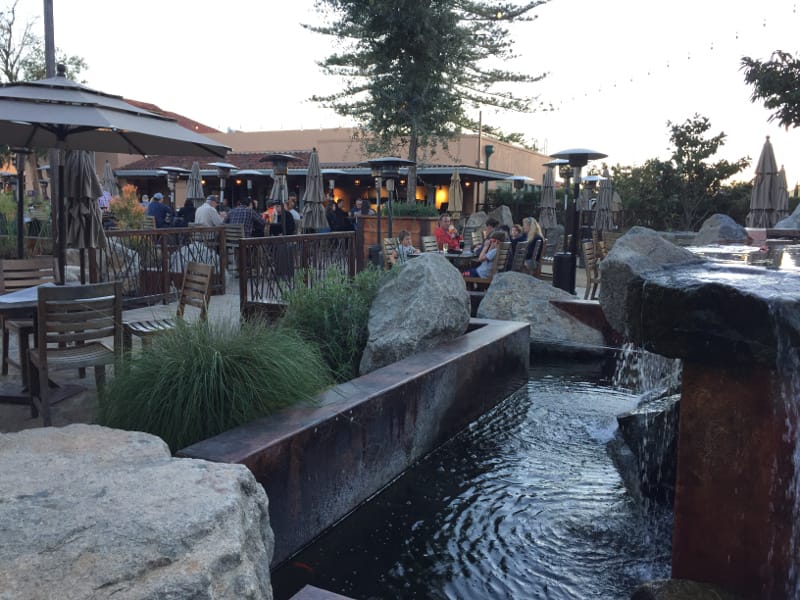 If you are looking for a full on restaurant and brewery this is the place for you! They have a full menu and both inside and outside seating. The outside seating was really beautiful. Plus they have really fun flavors of soda for the kids.
I would totally go back here just for the ambience, but the food and beer were really good, plus with the outdoor seating it felt really comfortable having the kids there.
This was the least family friendly brewery that we visited. When you have kids you know the feeling. You walk into a place and they give you a look like "why are you here with your 4 kids" . . . yup that's the vibe we got from this place.
I get it, some places would rather be an adult scene and we can appreciate that. We got a beer to try, finished it, then headed out to find somewhere else. We really enjoy visiting breweries with our kids and it is fun to play games, talk, or eat while we try the beers while the kids enjoy a soda!
Here is what they say on their site:
"Our food-serving party pads welcome all ages, but tasting rooms are 21+ (children under 12 are okay, as long as they are well supervised)."
Others that were recommended to try:
Gravity Heights (in the Sorrento Valley area of San Diego)
Ballast Point
At the time we went these were kid friendly – people can change their mind. If you plan to bring your kids it is always good to call ahead or ask when you get there if it is OK that you have kids there with you.
We also normally try to find a spot that is tucked out of the way so our kids aren't bothering anyone and always make sure they are well behaved!
There you go! We found a selection of kid friendly brewery in San Diego. That isn't the only place we have found this. Also check out our post on Family Friendly Breweries in Asheville, NC!
More To Do In San Diego
When in San Diego don't miss these San Diego tours, the San Diego donuts and the San Diego beaches!
There are so many great things to do in Southern California. You won't want to miss the following:
Things To Do In Joshua Tree National Park
Things To Do In Death Valley National Park [And Where To Stay]
Things To Do In Los Angeles With Kids
Things To Do In Big Sur California [Maps Included] (Pfeiffer Beach included!)
12 Tips For An Amazing 1 Day Disneyland Park Hopper Trip
Learn more about us and our journey to become a full time traveling family (we sold our house, bought an RV, and have been traveling full time around the US since May 2014) here.
Pin This Post: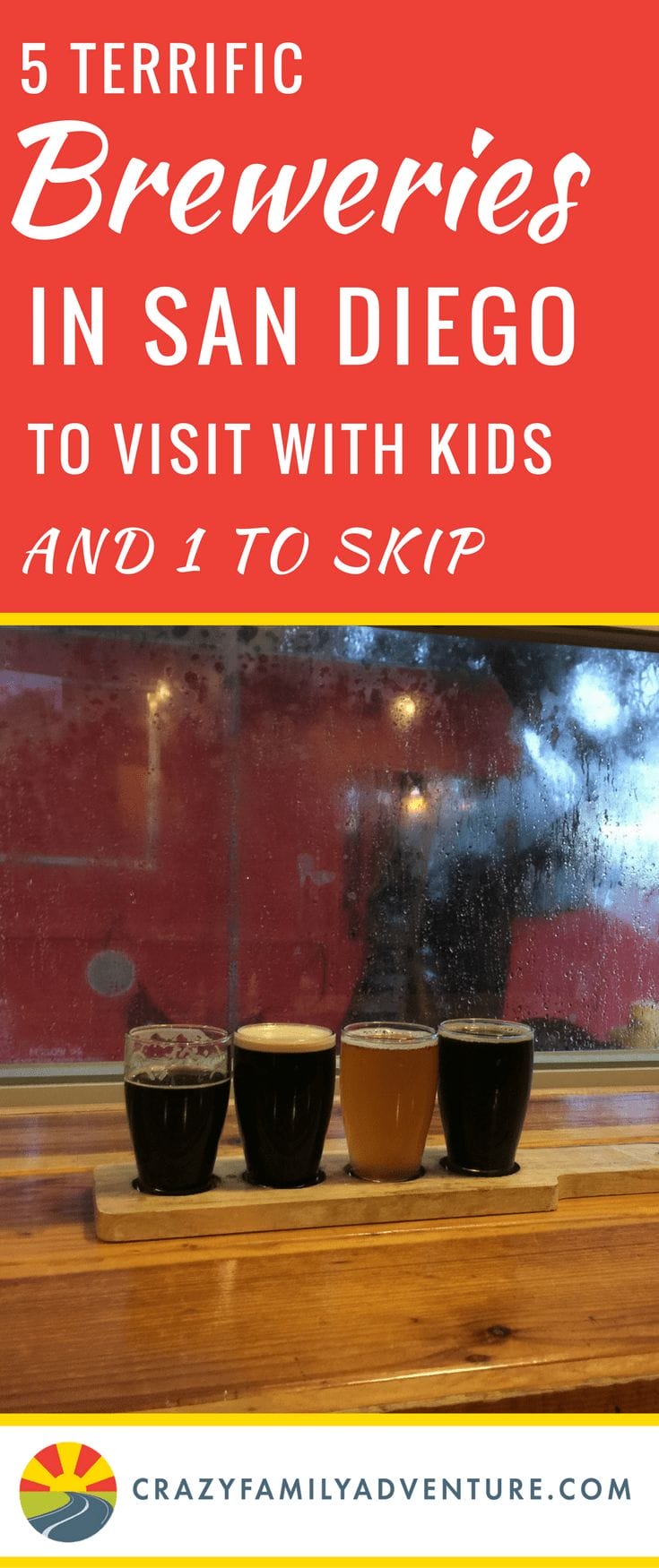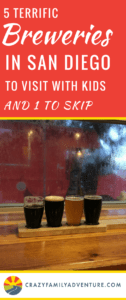 DISCLOSURE: This post may contain affiliate links, meaning I get a commission if you decide to make a purchase through my links, at no cost to you. Please read my disclosure for more info.