We know when traveling with kids the word tour can sometimes be scary . . . but we have found 2 San Diego tours you will want to take your family on. They worked really well with our kids and we enjoyed them too!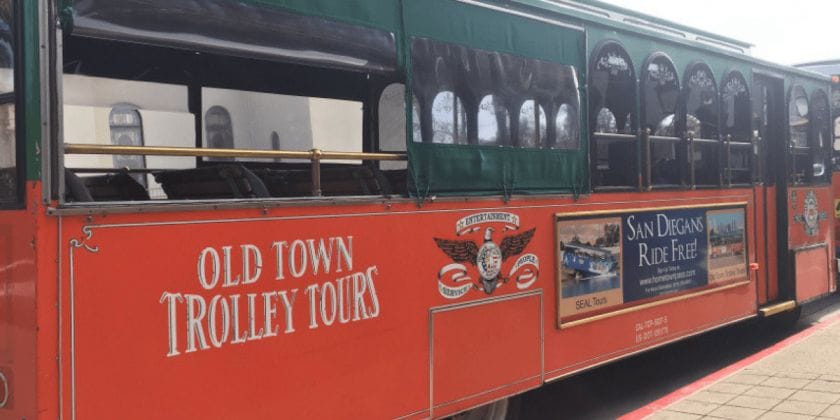 These are both great things to do in San Diego with kids and to give you a nice overview of the city.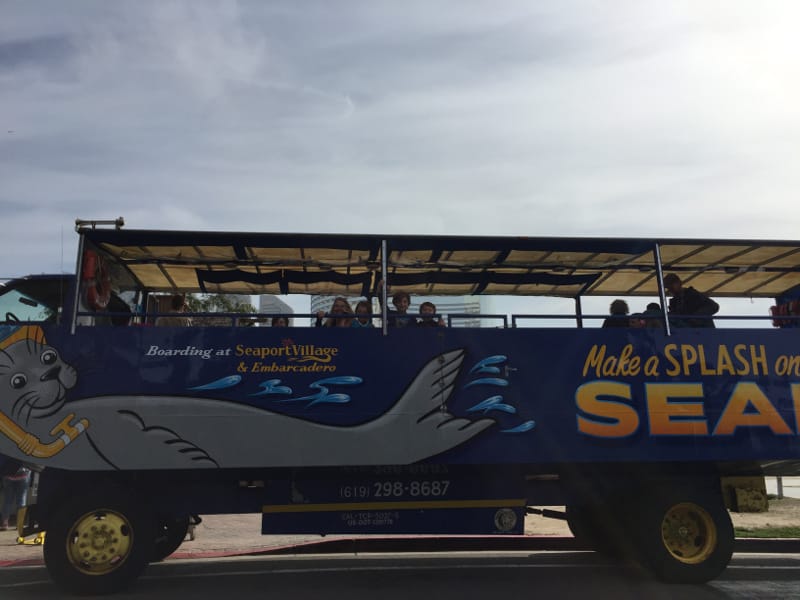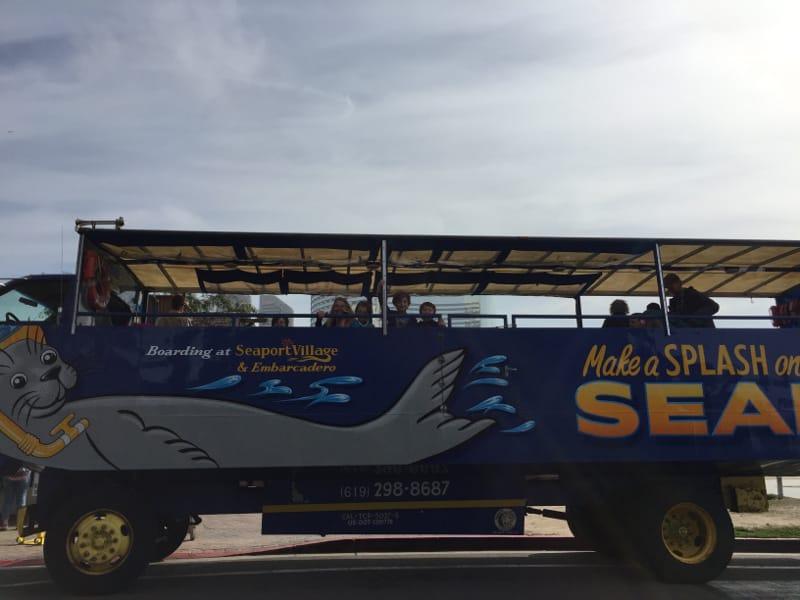 When you visit you will want to see the Seals and what better way to do that then on a San Diego seal tour! What better way to see them then on the water. Which is exactly what you will get with the San Diego SEAL Tour.
What is unique about this seal tour is you start by getting on the boat on the side of the road. Yup you read that right! The boat you go on can drive on land and in the water. Your kids will love this – I did too.
Before heading out to see the seals the tour takes you around San Diego and the guide points out all of the fun things to see and do by the water in San Diego. It really is a great way to make a list of fun things to do in San Diego with kids. Check out our other recommendations for things to do with kids in San Diego!
You then head to the water and drive down a ramp right into the water. And then off you go driving through the water to find the seals. When we were on our trip we saw a huge navy ship and the guide did a great job pointing out all of the buildings we were seeing as we reach the area where the seals hang out.
The boat then drives right by the seals. For lots of great viewing and pictures before you head back to get out of the water and drive back through the city to get to the drop off spot.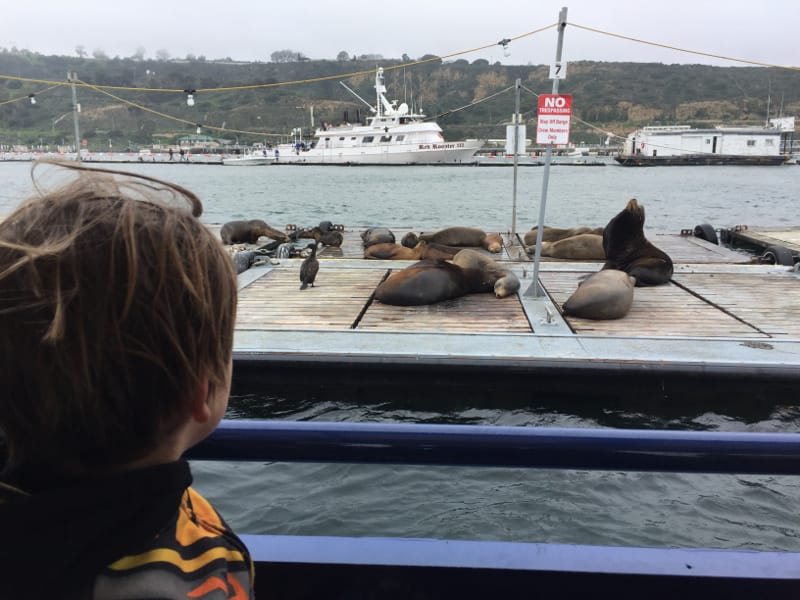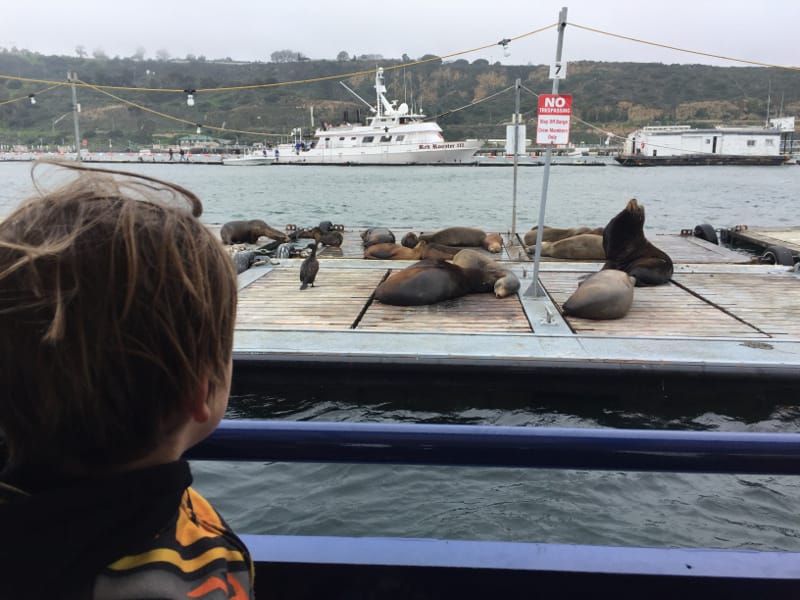 Be prepared for some cool breezes when you are out on the water and dress accordingly. If you had to pick the best seal tour San Diego has to offer this is it!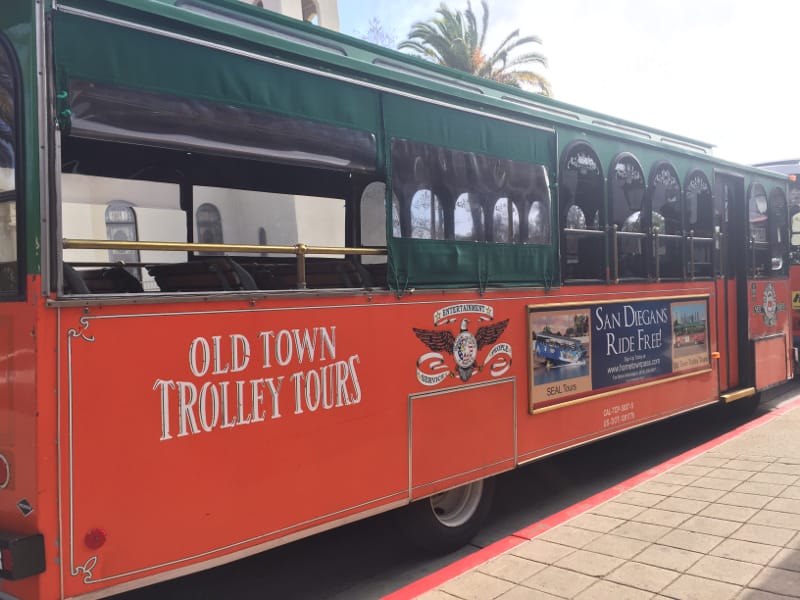 We always like to take a tour of the cities we visit and with kids the trolley is a really good idea. What I like about the trolley is we can all ride in comfort and get a really good overview of the city we are visiting and learn a lot in the process. It also helps us see things that we may want to do while we are visiting.
**Note you can buy tickets that cover both the trolley and the seal tour!
When looking for a trolley tour we always turn to Historic Tours of America and their Old Town Trolley Tour. It is a hop on hop off trolley so if you want to use it for getting around the city you can. We choose not to do this but instead got on and stayed on the whole time so we could do the whole tour.
Where The Trolley Goes
Here is a San Diego trolley map showing you where the trolley takes you. If you want more information check out their site for an interactive map.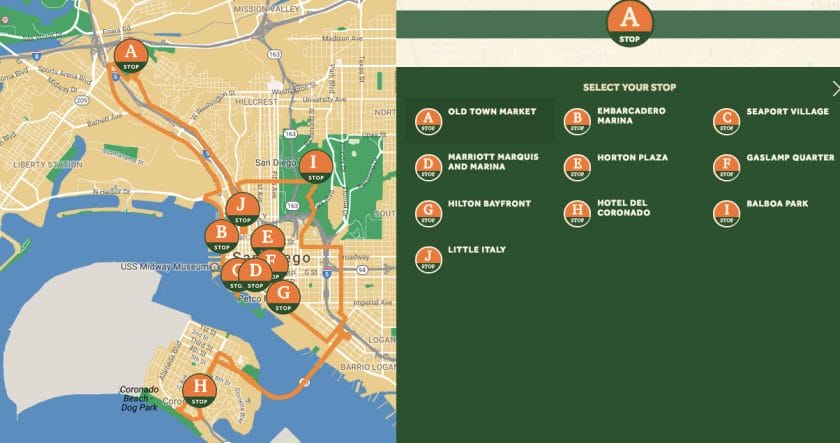 We weren't disappointed and the tour did a great job showing us around San Diego! Finding where we had to park to get on the Trolley was a little difficult so if you decide to take this trolley ride you will pick up your tickets and the trolley from Old Town San Diego Historic Park. You don't want to park in the bus parking lot . . . yup we did that. But instead go to: 4015 Twiggs St, San Diego, CA 92110, United States where there is a parking lot right across the street from the ticket booth.
The Historic Park area is pretty cool too so be sure to save some time to explore this area and walk down the street to grab some food. You can check out the San Diego Trolley Schedule and like they mention you should probably call to verify the times.
Also note there is no bathroom on the trolley and when we came to the pick up/drop off spots they were busy! There were times when people were going to have to wait for the next trolley to come since we didn't have room to pick them up on ours since we were full.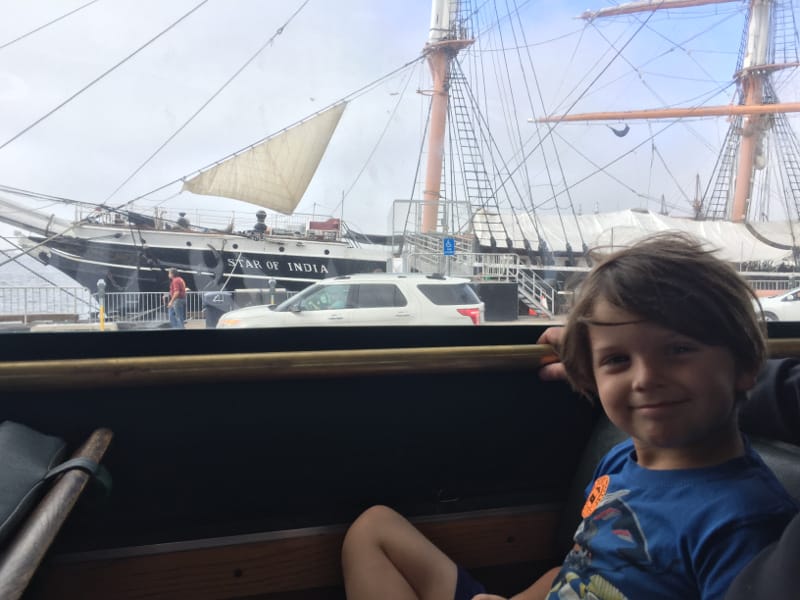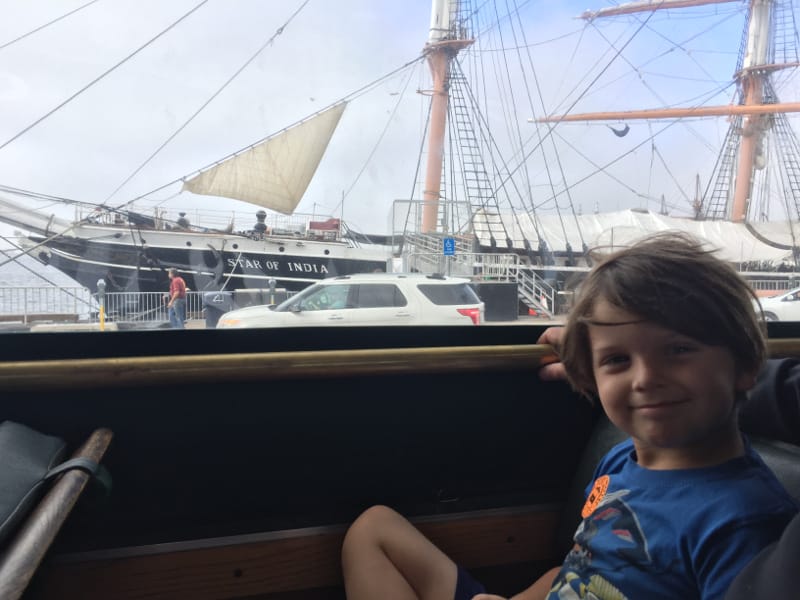 The trolley makes 10 stops and a trolley comes about every 30 minutes. If you are going to do the whole ride from start to finish (without getting off) it will take about 1 1/2 – 2 hours.
Be sure to also check out their Ghost and Gravestone Tour, Beach Tour and City Night Lights Tour.
More To Do In San Diego
When in San Diego don't miss the San Diego Breweries (with kids), the San Diego Donuts and the San Diego Beaches!
There are so many great things to do in Southern California. You won't want to miss the following:
Things To Do In Los Angeles With Kids
Things To Do In Big Sur California [Maps Included] (Pfeiffer Beach included!)
12 Tips For An Amazing 1 Day Disneyland Park Hopper Trip
Things To Do In Joshua Tree National Park
Things To Do In Death Valley National Park [And Where To Stay]
Learn more about us and our journey to become a full time traveling family (we sold our house, bought an RV, and have been traveling full time around the US since May 2014) here.
Pin It: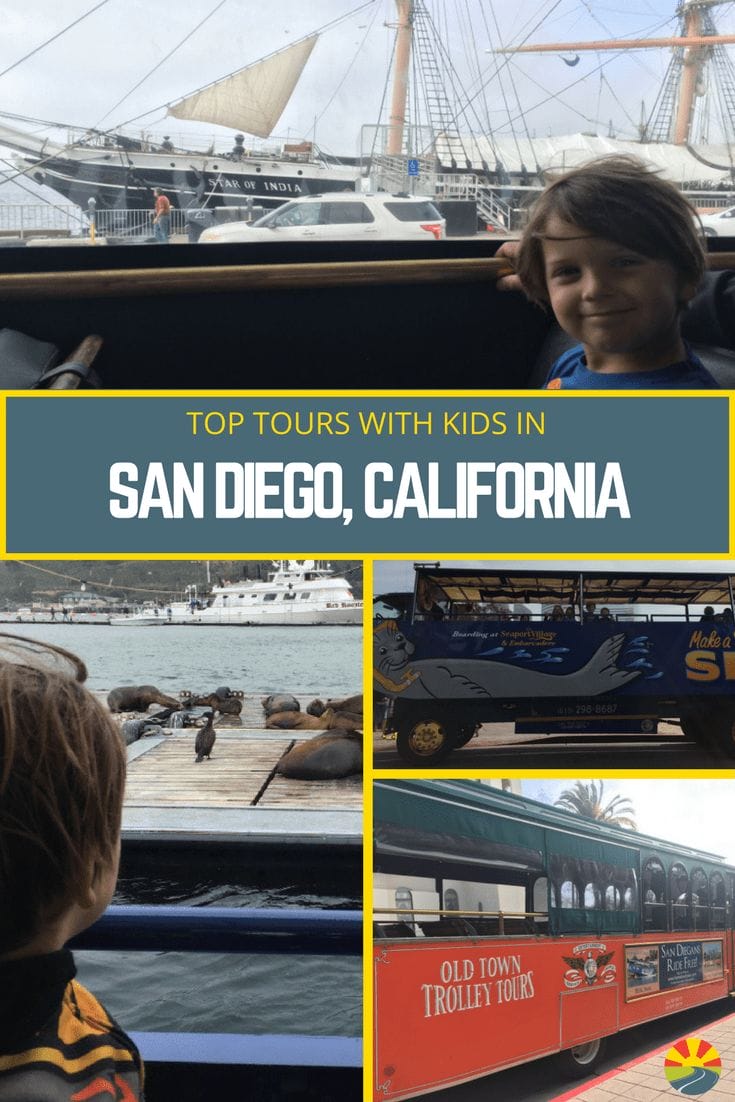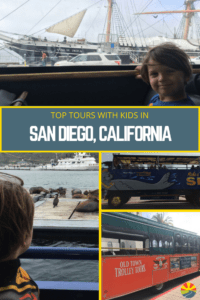 DISCLOSURE: This post may contain affiliate links, meaning I get a commission if you decide to make a purchase through my links, at no cost to you. Please read my disclosure for more info.