There are so many things to do in San Diego but you can't come to San Diego and not go to the beach! Depending on what beach you choose you can get a different vibe from each of them.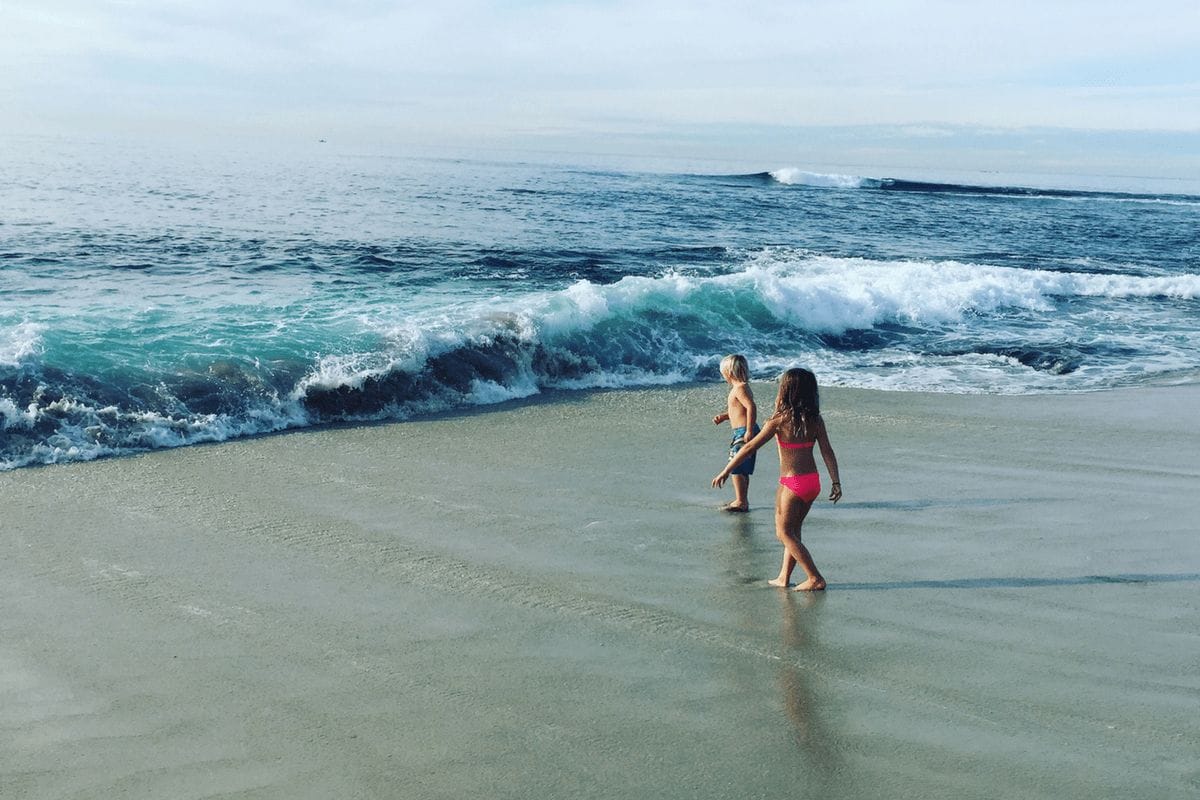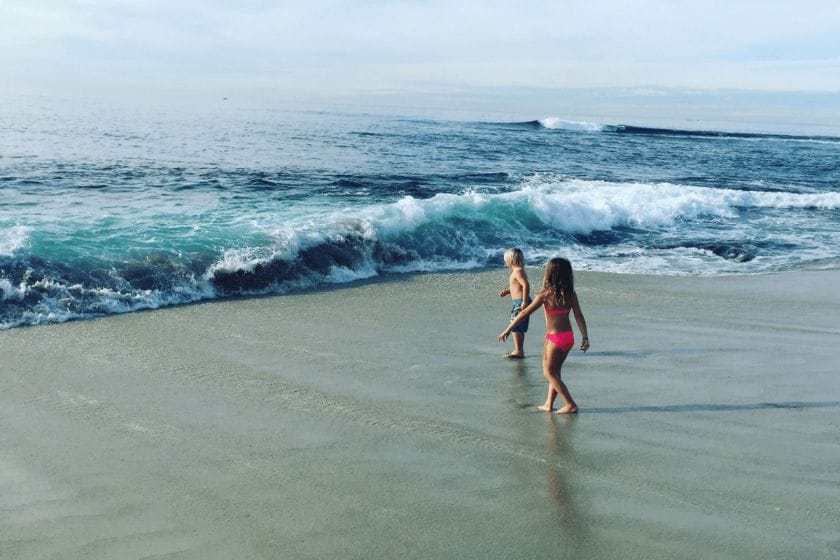 Mission Beach
Mission Beach is a great beach to visit with your family. The beach is nice and big, plus the boardwalk is right there with bathrooms, restaurants, and shops. You can either find your spot and stay put or you can bring your bike or skateboard to ride up and down the paved boardwalk.
There are a couple of restaurants with 2 stories so you can sit up top and look out over the ocean. Or you can head over the small amusement park area to enjoy the wooden rollercoaster.
This is also a great beach to catch an amazing San Diego sunset!
Coronado Beach
With the Coronado Hotel in the background this beach has more of an upper class feel to it. The hotel is beautiful and so are the surrounding houses. The beach area is large and if you are looking for San Diego beach volleyball, this is the place! There are multiple sand volleyball courts at the back of the beach.
Be prepared to walk quite a ways from your car to the waters edge. But it is worth it for the beauty of the beach and the fact that there is so much space for the kids to run and play!
At night you can also have a fire on the beach. How cool is that?! It really was fun the night we did it. My parents brought their fire pit and fire wood and we got all setup. We ordered pizza from the Domino's up the street and ate pizza by the fire on the beach. Perfect!
There are fire pits on the beach, but it is further up the beach and away from the hotel and we weren't sure if the pits would be available. It just made more sense for us to bring our own. It was a lot of fun!
Ocean Beach
Ocean Beach is where you get your total surfer vibe. Plus there are lots of surfers out in the water. Go figure. The parking lot is filled with Westfalia vans and small RV's. Plus the surrounding area has the cutest beach cottage type homes.
There is also a stretch of stores and restaurants, but this is by no means Coronado. It has a little bit more of an edgy feel to it, but definitely has character and personality.
We really enjoyed the vibe that each of these 3 beaches gave us and would definitely go back to any of them again. We often had a hard time picking which one we were going to go back to! It was normally a toss up between Coronado and Mission beach.
Being beach people we really enjoyed how all of the beaches had good parking and easy access to a bathroom, restaurants, and shops. We definitely left with the feeling that San Diego is a beach town!
Do you love beaches too? Check out this great article on Best Family Friendly Beaches In Southern California.
Check out this post to learn more about: Airbnb's in San Diego.
Learn more about us and our journey to become a full time traveling family (we sold our house, bought an RV, and have been traveling full time around the US since May 2014) here.


Pin This Post: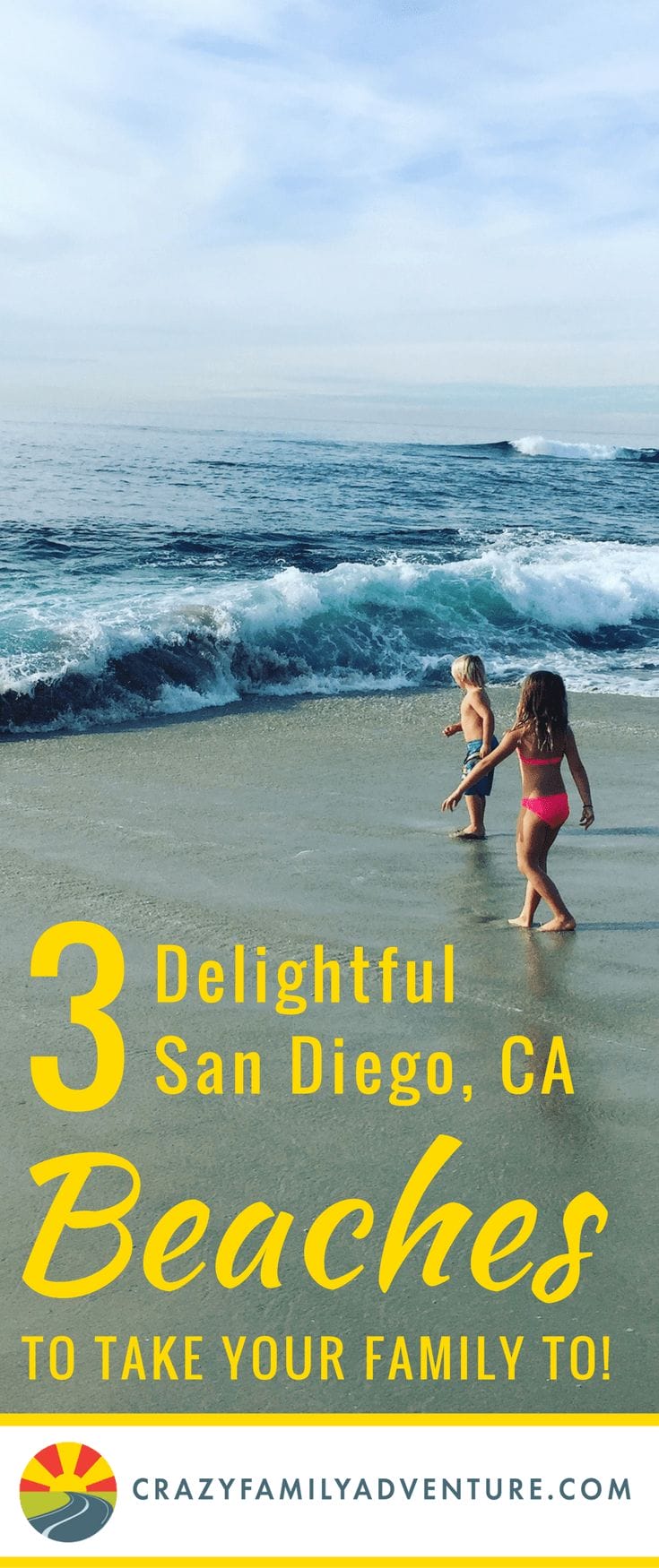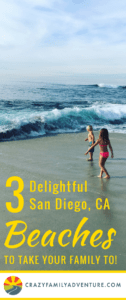 DISCLOSURE: This post may contain affiliate links, meaning I get a commission if you decide to make a purchase through my links, at no cost to you. Please read my disclosure for more info.