As we were researching Asheville we found out that it is titled: Beer City USA! Craig got excited. With further research we found out that it has more mico-breweries per capita than any city in the nation.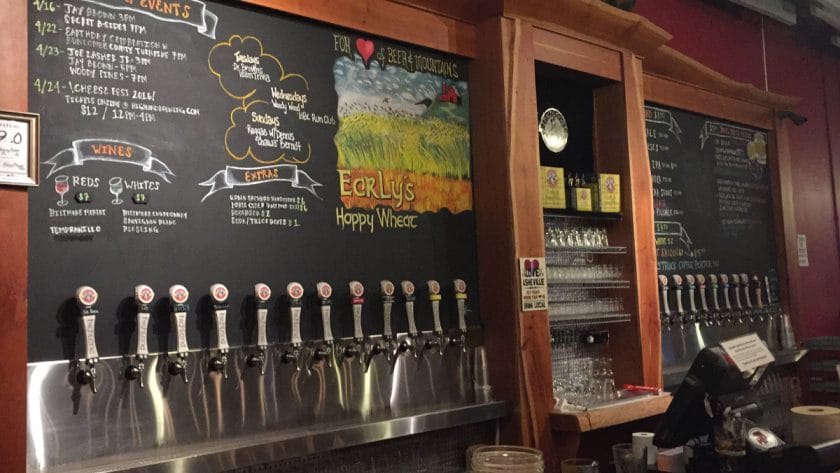 Now to see if there were any kid friendly breweries in Asheville. And guess what they are and in a lot of cases they are encouraged to come and the breweries have toys for kids and even root beer on tap. A brewery is a perfect place to head with your family after doing an amazing hike in Asheville!
Let the beer sampling begin!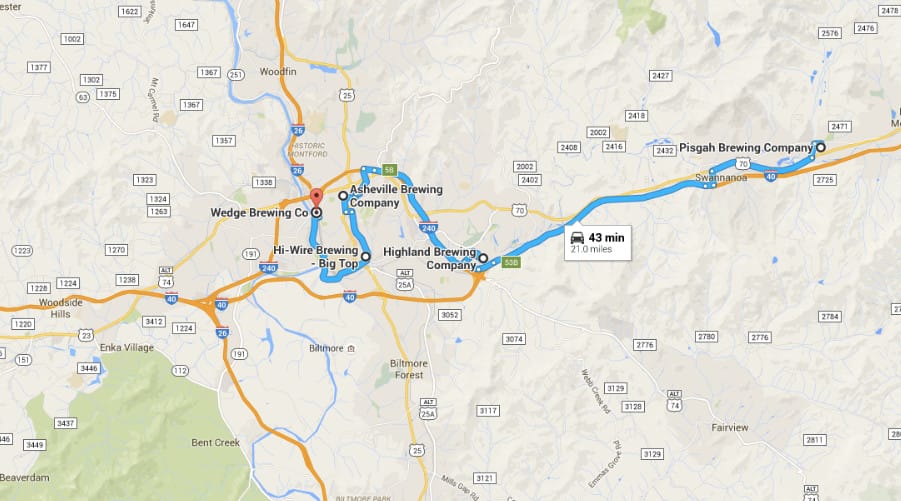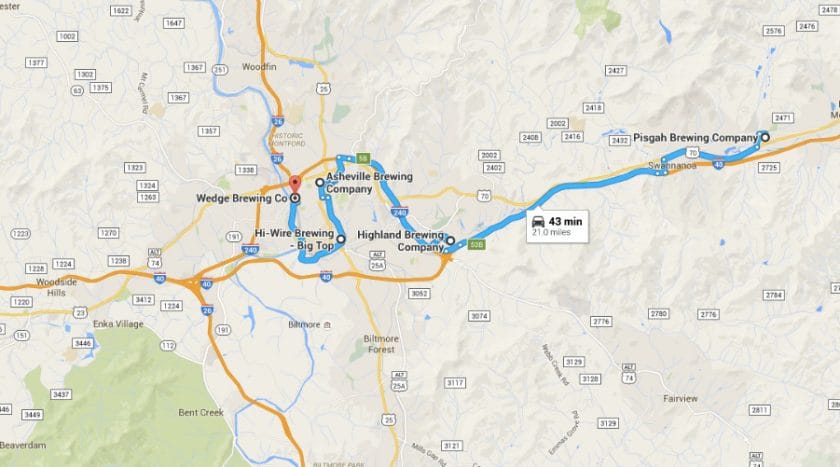 Wedge Brewing Company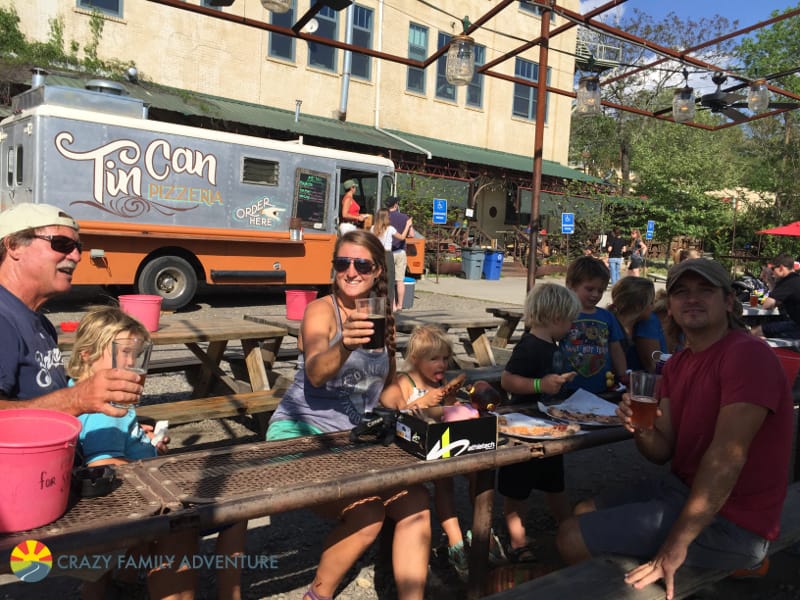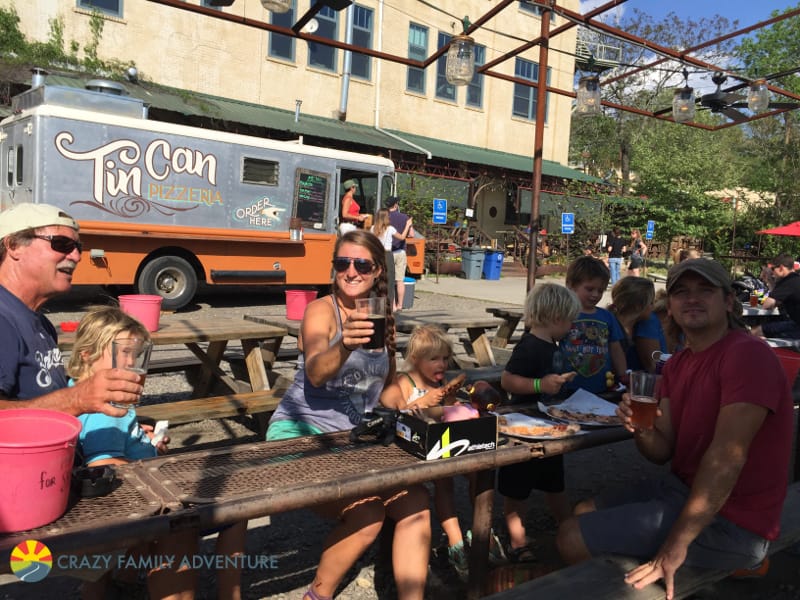 Kids are welcome but be aware there is a sign on the door that says kids must be within 10 feet of you. So this isn't a free for all for your kids while you drink beer. But kids can come and hang out by the picnic tables or play baggo with you.
Craig really enjoyed the Oatmeal Stout (he's a big fan of dark beers). There is also the Dazed and Confused, which has a pretty high alcohol content at 9.2%, is also very good.
They also had a food truck there when we were there and the pizza was super yummy!
There are 3 different locations: Wedge Studios, Foundy Street and Grove Arcade.
Learn more: http://www.wedgebrewing.com
Highland Brewing Company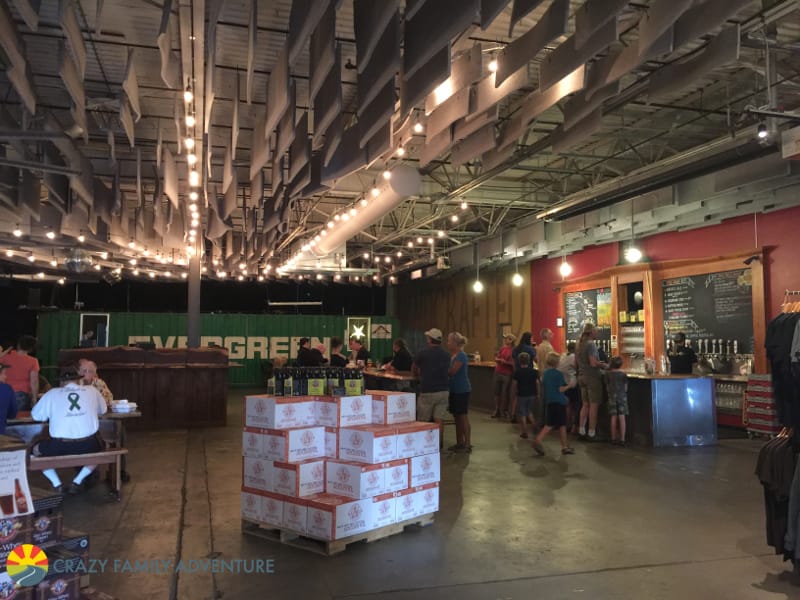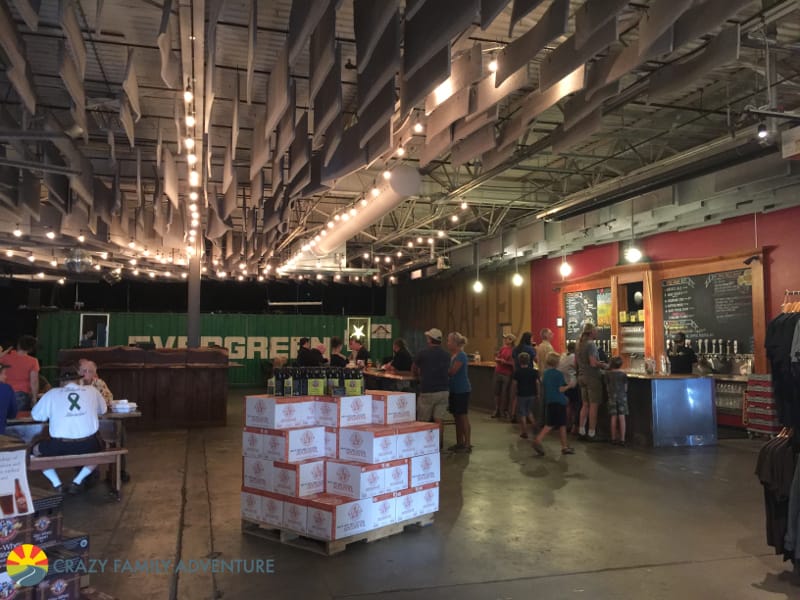 This Irish brewery is a little bit outside of Asheville, but it was worth the trip. The brewery and tasting room are in a large building with room for you and the kids to dance! Plus they have root beer on tap for the kids.
The best part about this brewery is the outside area. They have a HUGE field next to the brewery where you can let the kids run and play. They had a stage and building out there as well so I am sure it is amazing when they have concerts and events going on as well.
Craig really couldn't complain about any of the beers he tried there. His favorite was the Oatmeal Porter, with their flagship brew the Gaelic Ale as the runner up.
Learn more: https://www.highlandbrewing.com
Looking for info on a Beercation (it really is a thing!) in Asheville check out this post from The Wandering Gourmand!
Pisgah Brewing Company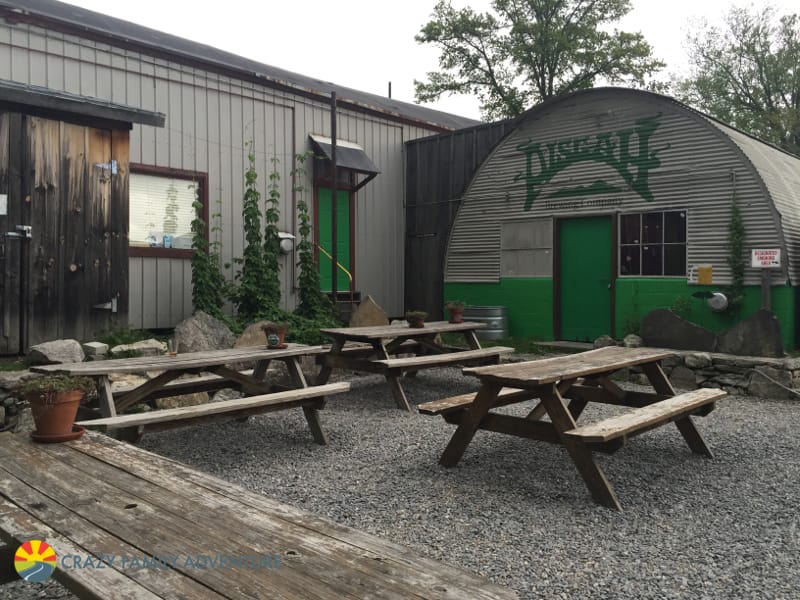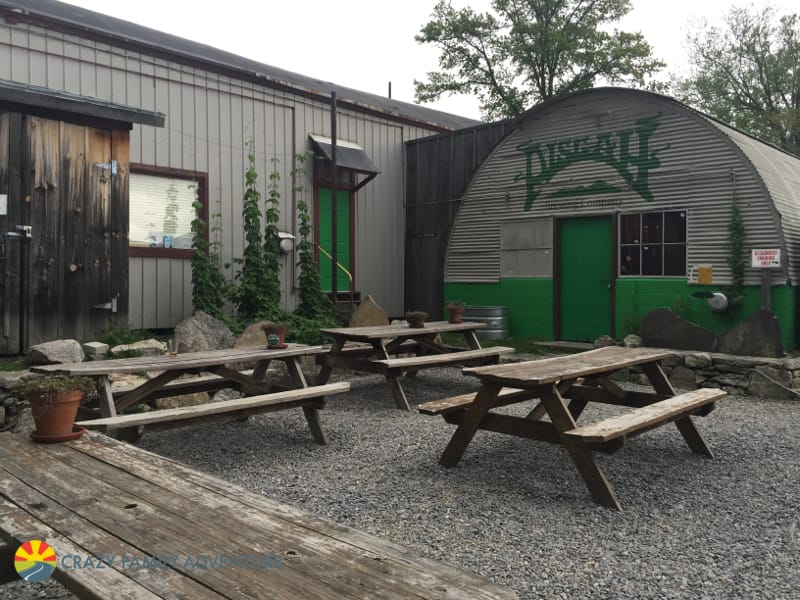 This is another brewery that is a little bit outside of Asheville. The brewery has a small seating area inside with a stage and then a larger outside seating area. The inside is definitely a bit rustic and looked to be quite a little concert venue.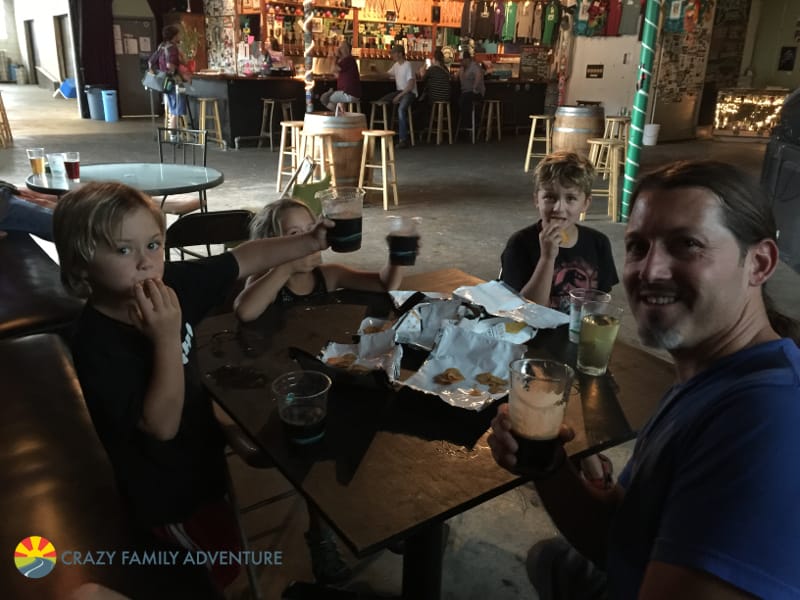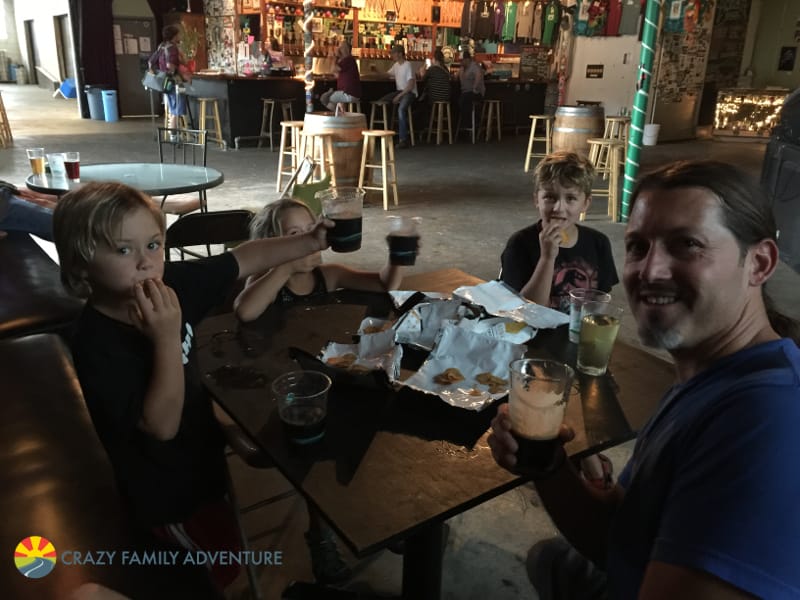 Works great with kids since they have chips and root beer and the outside picnic tables are great.
Craig went dark again and had the Nitro Stout.
Learn more: http://www.pisgahbrewing.com
Asheville Pizza and Brewing Company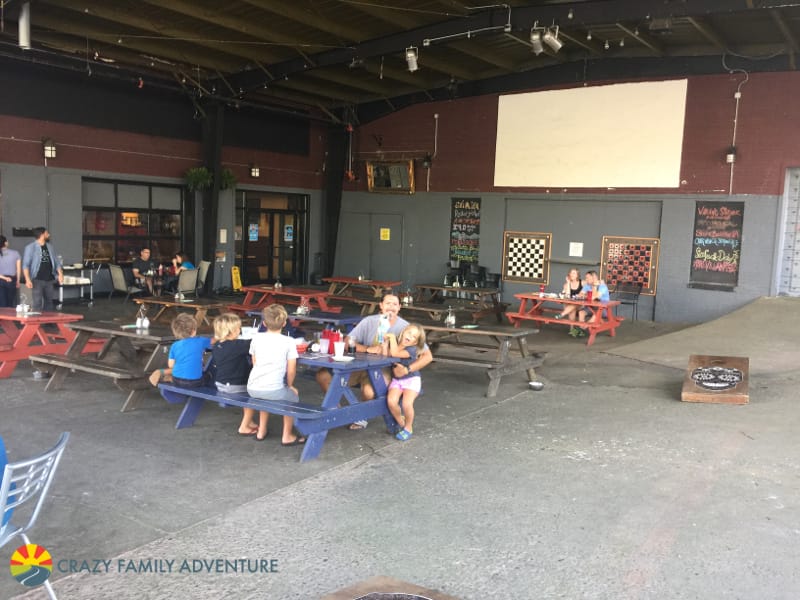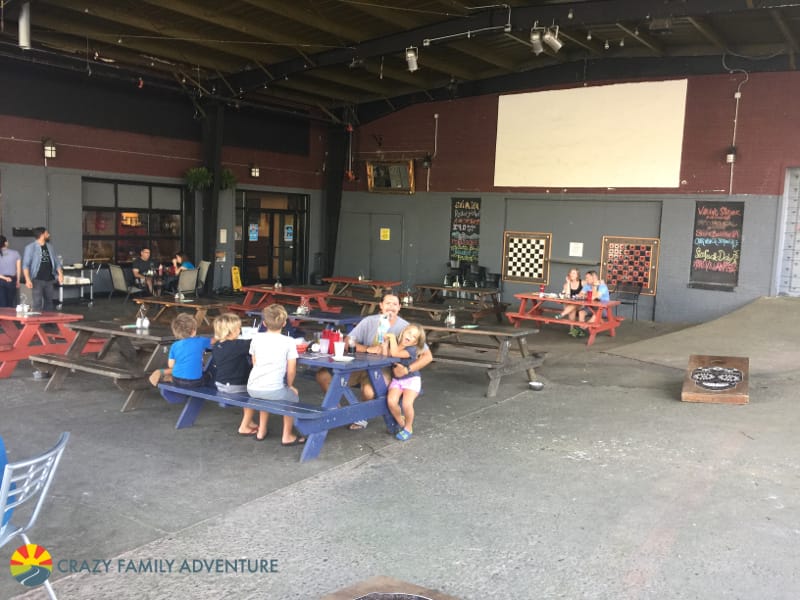 Located in downtown Asheville the brewery/restaurant has a great covered outside seating area. They also have an outdoor game room setup with baggo and room for the kids to walk around.
The beer was great and so was the food! If you are looking for a brewery and restaurant in downtown Asheville this is a great location.
Craig went with the Scout Stout and really enjoyed it!
There are 3 locations: North Asheville, Downtown South Slope and South Asheville.
Learn more: http://www.ashevillebrewing.com
Hi-Wire Brewing Big Top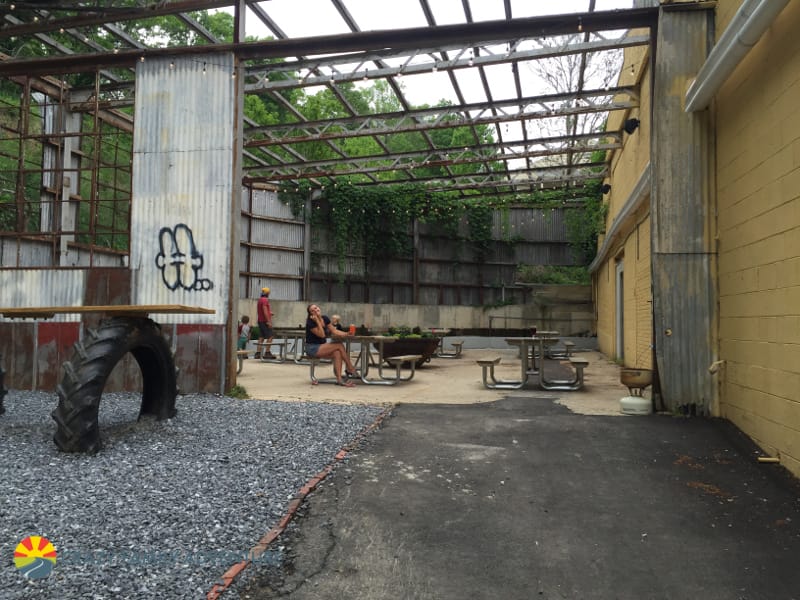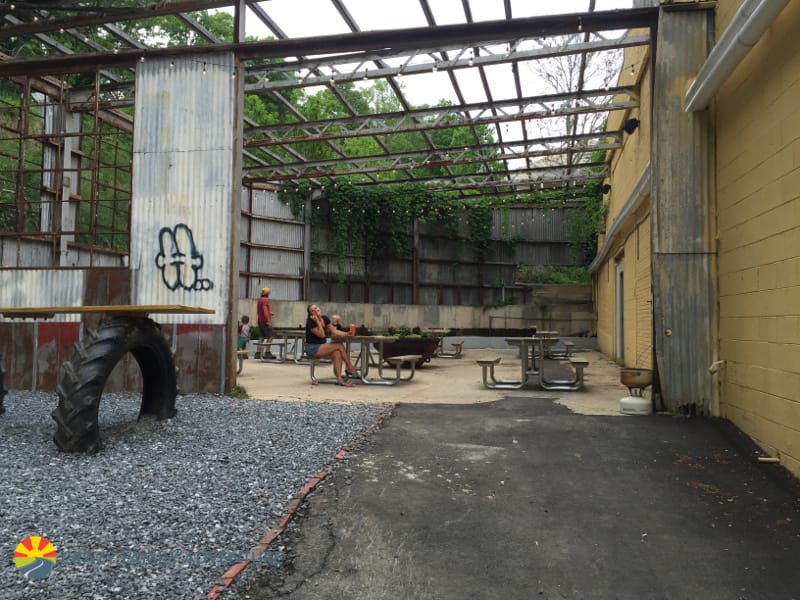 The brewery is located at the Hi-Wire production facility and has a lot of tables inside the building along with a great outside seating area.
The brewery doesn't serve food but there was a food truck in the parking lot that had a great selection. With plenty of room inside for kids and outside this is a great family brewery destination.
Craig had the Brown Ale here on the recommendation from the bartender and really enjoyed it.
Learn more: http://hiwirebrewing.com
There are 3 locations: Biltmore Village, RAD Beer Garden and South Slope.
Needless to say there are a lot of great kid friendly breweries in Asheville. And this is only a small list of the ones we were able to visit in the week we were there. All of the beer was great, the atmosphere was very inviting for families, and the food and food trucks were awesome too!
It was perfect – we could go on a hike, or slide down sliding rock, visit the pinball museum, or the biltmore, then stop at a brewery on the way back to the RV park!
A few other you may want to check out: Sierra Nevada Brewing Company and Sweeten Creek Brewing. If you are looking for cider spots check out Gingers Revenge and Daidala Cider in the River Arts District.
Let us know of any other kid friendly breweries in Asheville in the comments!
When we were in Asheville we stayed at Wilson's Riverfront RV Park and it was perfect. There wasn't much to the campground but there was a bike/walking path that ran right through the campground, we were pretty close to downtown, right off of the highway, plus our site backed up to a river. We would recommend it if you are coming into Asheville with plans to explore and check out all the amazing things the city has to offer.
If you want to drive in to Asheville, the town of Swannanoa is only about 8 miles away and offers an additional option for camping: Kinderhook Hollow Campground.
DISCLOSURE: This post may contain affiliate links, meaning I get a commission if you decide to make a purchase through my links, at no cost to you. Please read my disclosure for more info.