Planning and executing the perfect RV trip can be a challenge and having the right RV apps makes all the difference.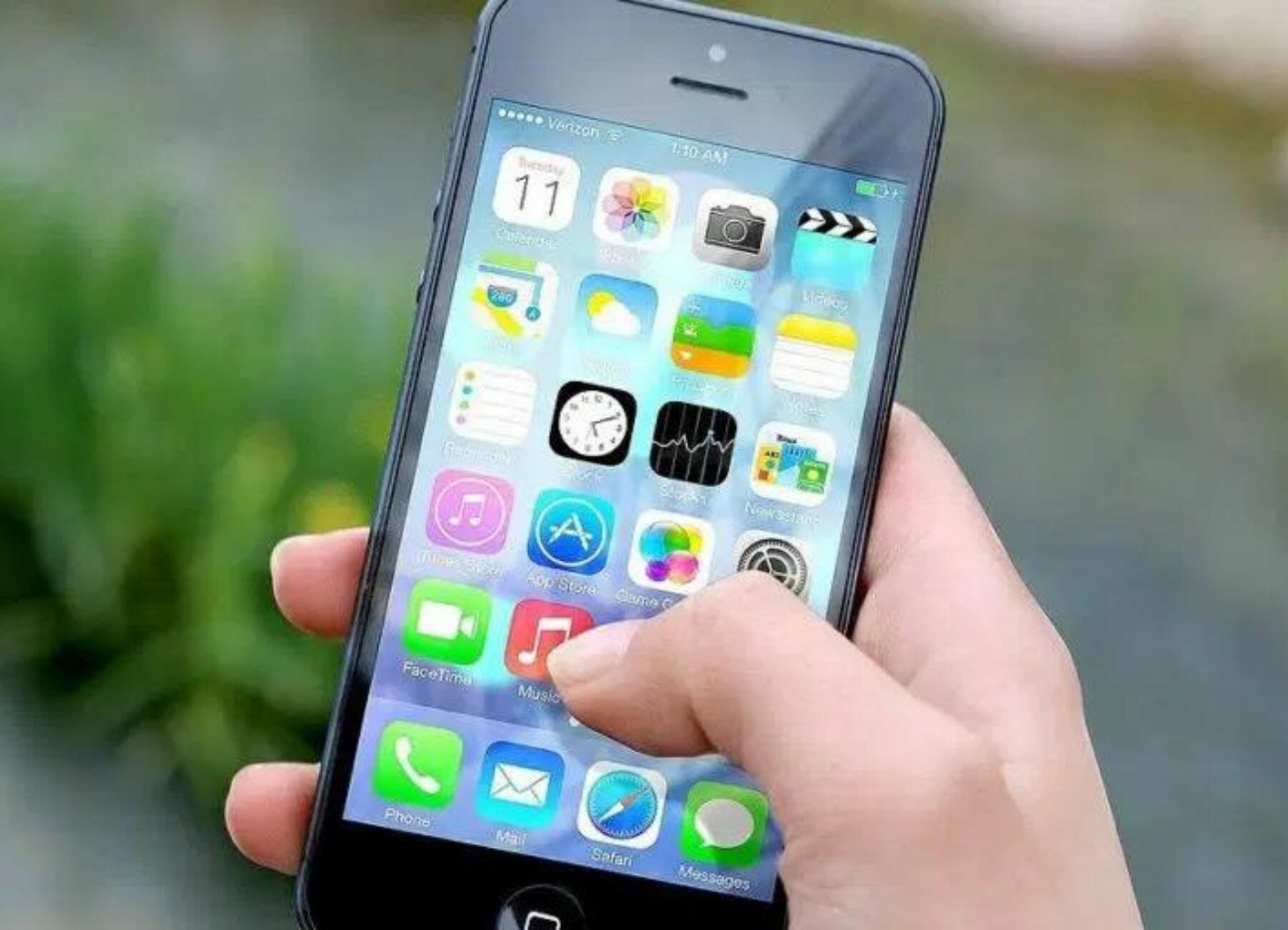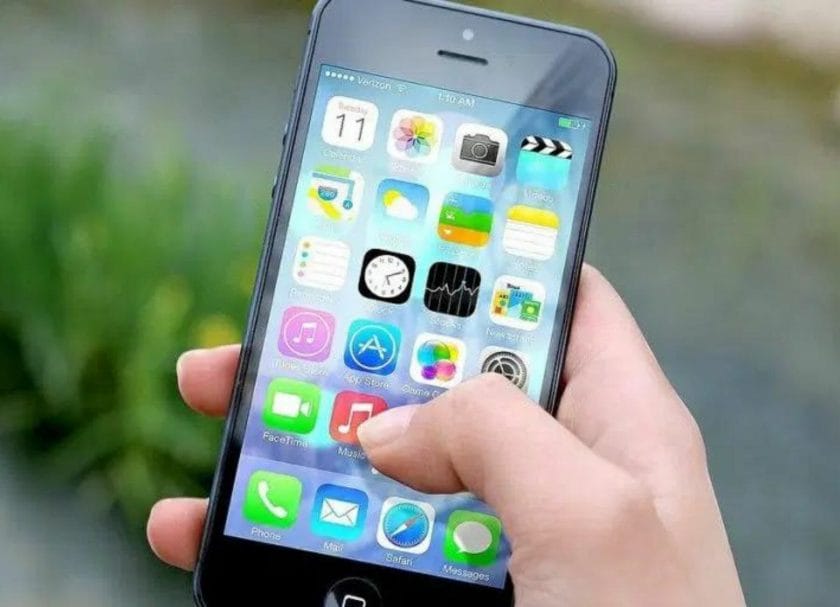 We have asked Chelsea Gonzales a fellow full-time RVer to help us share the top RV apps. Between our 2 families we bring over 10 years of full-time RV travel experience and app testing to the table!
Our Top RV App Recommendations
---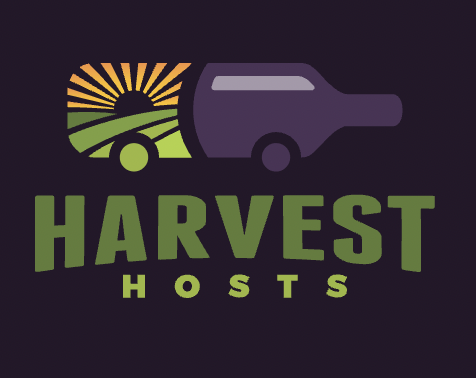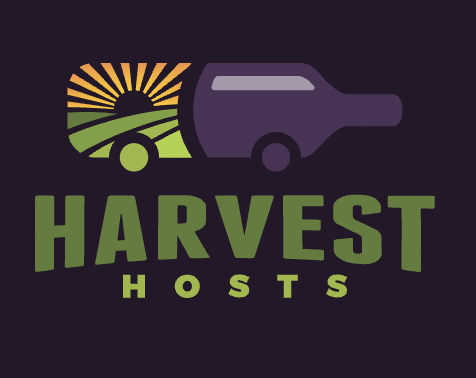 Featured Membership: Harvest Hosts
We love our Harvest Hosts membership! You get unlimited access to farms, breweries, wineries, and attractions across North America. With a membership you can stay overnight at these businesses and in return you are just asked to support the business by doing a tour, buying a bottle of wine, etc. Click here to learn more.
---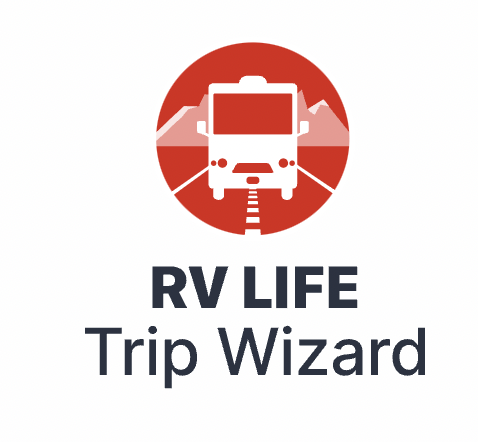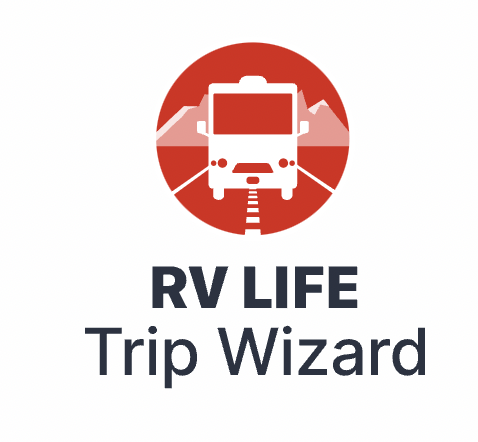 Featured Membership: RV Trip Wizard
RV Trip Wizard is a web tool and an app (when purchasing the membership you also get the RV Life App!). It is a favorite utility of mine and truly makes the road trip planning process seamless. Click here to learn more.
---
Check out the post below to see what other apps we recommend:
As full-time RVers, our family has had four and a half years of experience planning trips, and over the course of those years, we've run into our fair share of problems. Fortunately, we've also found a number of tricks for making planning easier, and this has meant fewer issues and a much more relaxed planning process.
Some of our favorite trip-planning tricks involve the use of RV apps. Whether you need to find overnight parking or the cheapest gas stations around to fill your dually truck without breaking the bank, there's an app for that.
By downloading the perfect collection of great RV apps, we've saved ourselves miles, dollars, and countless frustrations.
The Best Trip Planning Apps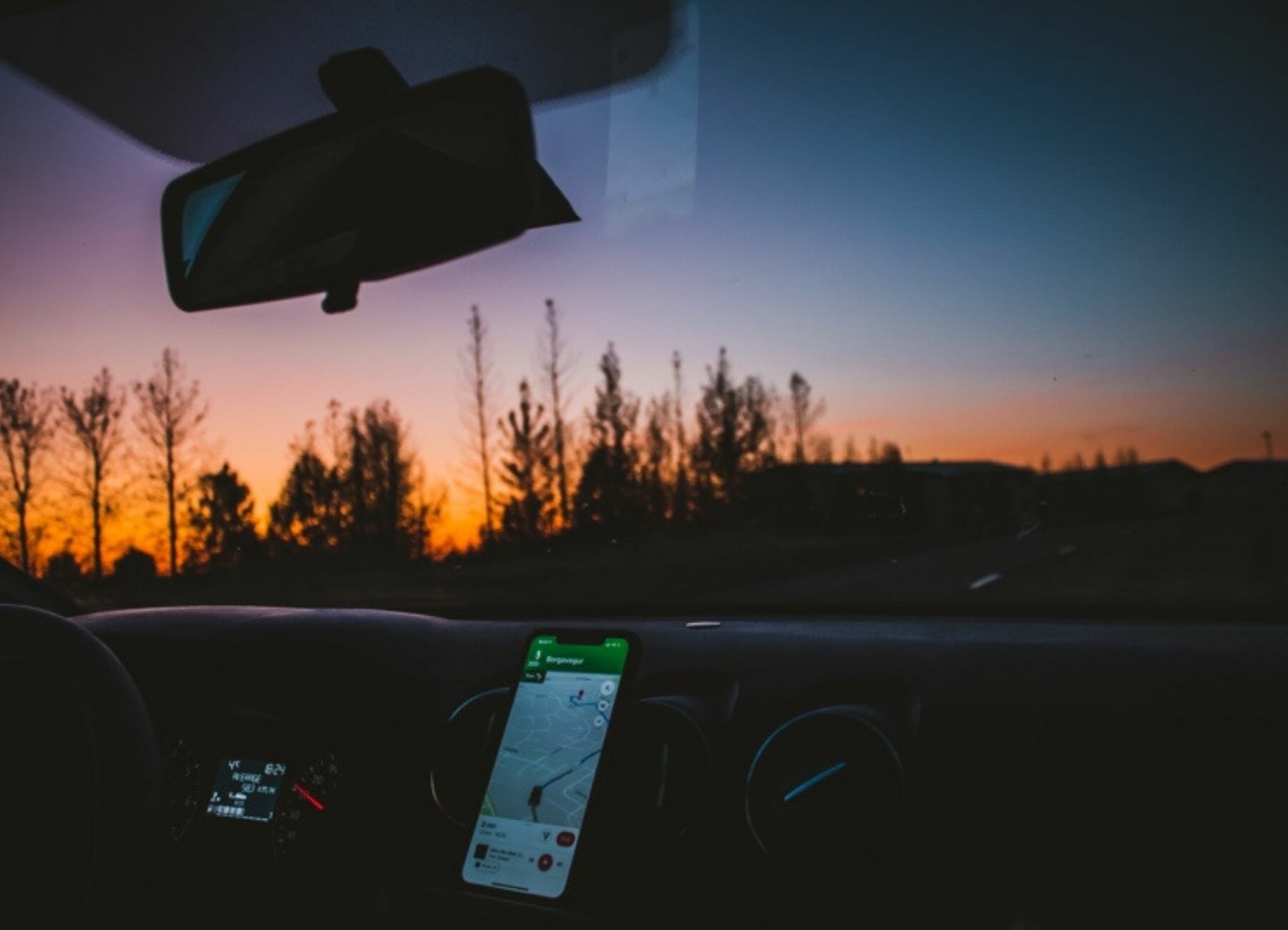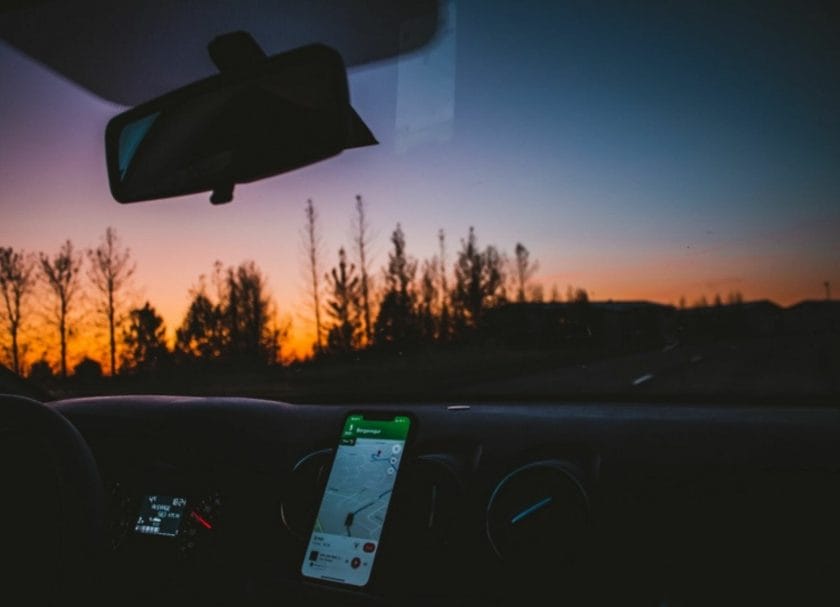 The first step when it comes to executing the perfect RV trip is tackling the planning process. Luckily, there are a number of awesome apps that can help with road trip planning. In this section, we will discuss the best apps for finding rest areas and campgrounds, as well as planning the perfect route for your RV travels.
RV Trip Wizard
RV Trip Wizard is a web tool and an app (when purchasing the membership you also get the RV Life App!). It is a favorite utility of mine and truly makes the road trip planning process seamless. It is $59 a year but well worth it!
This awesome program allows you to customize your route however you see fit. It gives you the option to add in truck stops, restaurants, and attractions along the way, and provides detailed information on hundreds of campgrounds. It also allows you to narrow your campground search based on the memberships you have, meaning you can specify that you only want to see Good Sam parks or Thousand Trails parks.
I love that the program uses the information I put in to tally up the total cost of my trip, and that my route can be exported to a GPS or Google Maps. You can combine RV Trip Wizard with the RV Life App (included in your membership) which is like having an RV GPS in your pocket!
Campground Views
You know when you find a campground but you have never been to before so you aren't sure what the campground will be like or look like or what site to pick?! That is where you want Campground Views. They have over 190 virtual tours, 3,123 videos, 55,005 photos and cover 16,565 parks!
The Dyrt
This free app provides information on thousands of campsites all across the United States. From boondocking locations to full-fledged RV resorts, The Dyrt gives users a chance to read reviews written by fellow campers and leave reviews of their own.
Additionally, you can request to reserve a site from the app, making it a cinch to find camping spots.
They have a free version or a paid version: The Dyrt PRO camping app offers trip planning (which is awesome!), offline app access (such a great feature), downloadable maps, gear discounts and camping discounts at hundreds of campgrounds. Click here to check it out and use code: crazy to get a 10% discount on the Dyrt PRO app!
Boondockers Welcome
Not an app but a website that is great for planning a unique stay on your RV trip! Boondockers Welcome is a membership site that connects you with a network of people that offer their property for you to stay at.
You can stay in someone's driveway, on their farm, on their property by a river or lake. And a lot of the time they offer things like ATV rides, boat rides, a chance to work on the farm and more.
You can read about our experience staying with Boondockers Welcome and get a few tips for your stay here.
Allstays
If you have an iPhone or iPad, another fabulous option for finding places to stay is the Allstaysapp. Ten bucks is what you'll pay to use this popular camping app, and it's worth every penny.
Read reviews from various locations and find the perfect campgrounds, dump stations, rest stops, and more. Filter stops by amenities, and quickly check for road conditions and emergencies. Best of all, you can search while offline, meaning you can even use this app in remote locations!
RV Parky
Built by a full-time RVer with the help of the RV community, RV Parky claims to be home of the most complete collection of RV campgrounds out there. The app provides user reviews and photos, helping make your trip planning a bit easier.
This RV app doesn't do as much as the ones mentioned above, but we love the simplicity of it!
KOA
Are you a loyal KOA campground user? If so, the KOA app might be the one for you.
Using this app, you can search for KOA commercial RV parks based on location/amenities/attractions, reserve a campsite, and even integrate with your favorite map app to navigate to your campground of choice. The app also provides emergency alerts, as well as notifications about KOA deals and promotions.
Hipcamp
Hipcamp is something like Airbnb except for campers. It allows people with spare land to rent their space to campers, meaning a whole new world of camping opportunities for you.
The Hipcamp app allows users to easily search for and reserve Hipcamp campsites. You can read reviews, narrow your search by certain criteria, and even access certain information offline.
Harvest Hosts
Similar to Hipcamp, Harvest Hosts is a membership program that gives campers the chance to camp on real farms and vineyards across the United States.
While you do pay a small annual membership fee to use the service, the app is completely free and allows you to search for and book the perfect campsite right from your phone.
Campendium
The final campground finder app on our list is the Apple-exclusive Campendium app. We use this app often, especially when looking for boondocking sites across North America.
The free app provides camper-written reviews of thousands of campsites, including many we haven't found on any other review website. Additionally, Campendium provides cell reception information, something many full-time RVers need to have.
Google Maps
Quite possibly the most-used navigation app out there, Google Maps is our go-to navigation app. We love that it gives multiple route options, and we can choose to avoid tolls. We also appreciate the street view option, which allows us to check out certain roads and parking lots to make sure they will work for our rig.
Mountain Directory
The final route planning tool that we recommend is the Mountain Directory. This also isn't truly an app, but rather a set of two ebooks. Mountain Directory West costs $17, while Mountain Directory East costs $15.
The books provide invaluable information on mountain passes and steep grades, helping you plan the safest travel route possible. Considering Google Maps doesn't provide this information, we find this tool quite useful.
Weather Apps for Planning Travels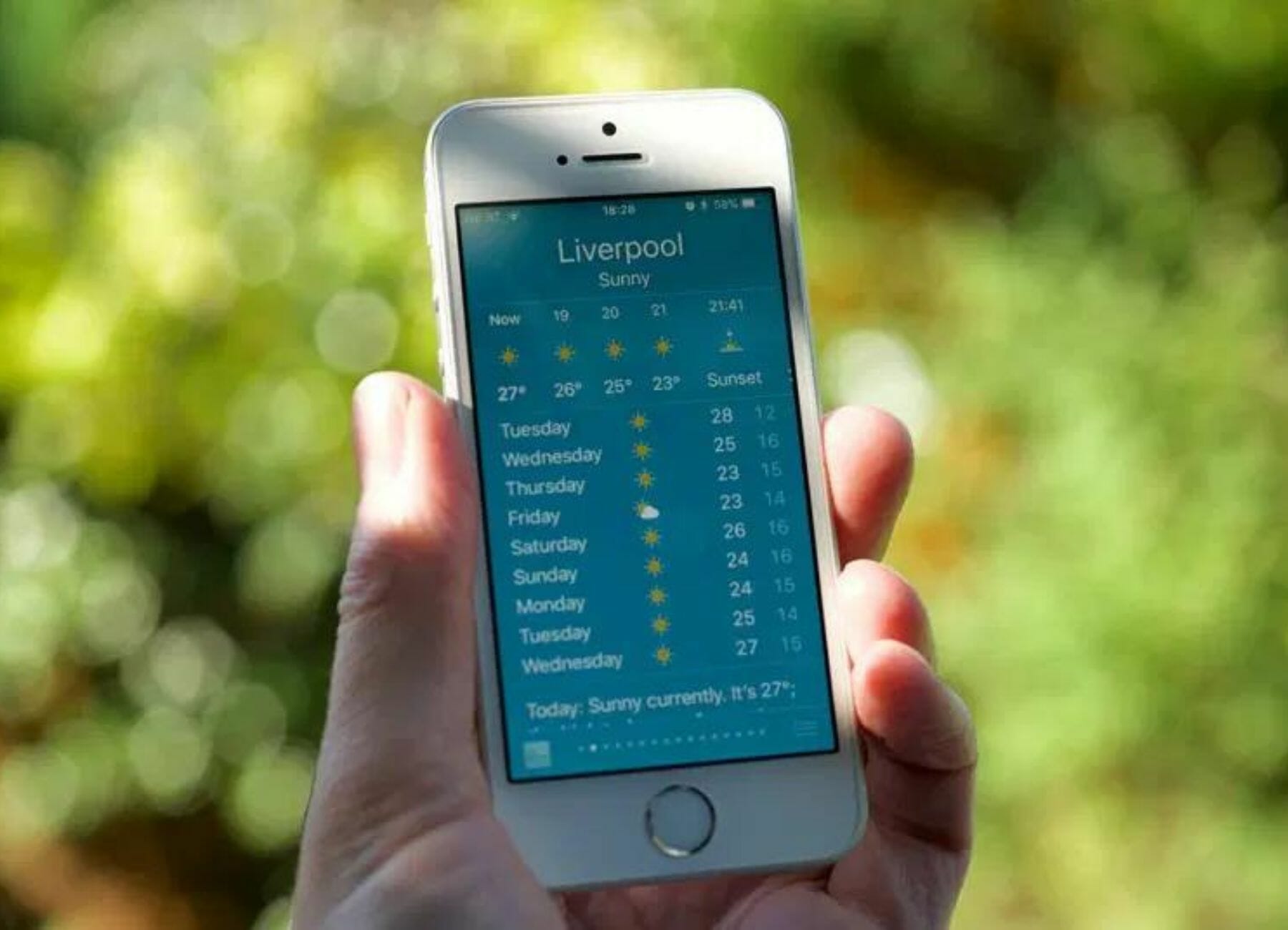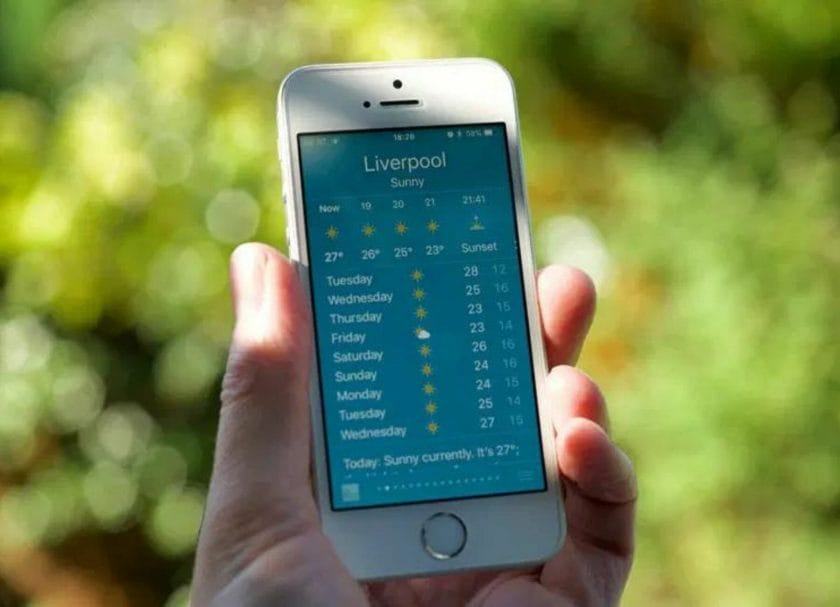 Weather apps can help you see what the weather will be like wherever you plan to travel. This allows you to route around a location if the weather looks bad, or at least be prepared for any storms or extreme temperatures that may come your way.
These apps are also great because they will alert you of severe weather, giving you a chance to take shelter if necessary.
Accuweather
Accuweather is one of the most accurate weather apps out there, making planning that much easier. It provides information not usually found in weather apps, such as the UV index and the "RealFeel". We also love that it provides a live weather radar and real-time alerts, meaning we are always aware when severe weather is headed our way while out in our RV. This is one of the best apps for RV.
The Weather Channel
Another fantastic option is The Weather Channel's app. This app also provides weather alerts and a live radar, keeping you up-to-date in severe weather. One of the things we love most about this app is the fact that it provides Allergy Insights, meaning we know when to stay indoors to avoid allergy attacks.
Apps for Finding Activities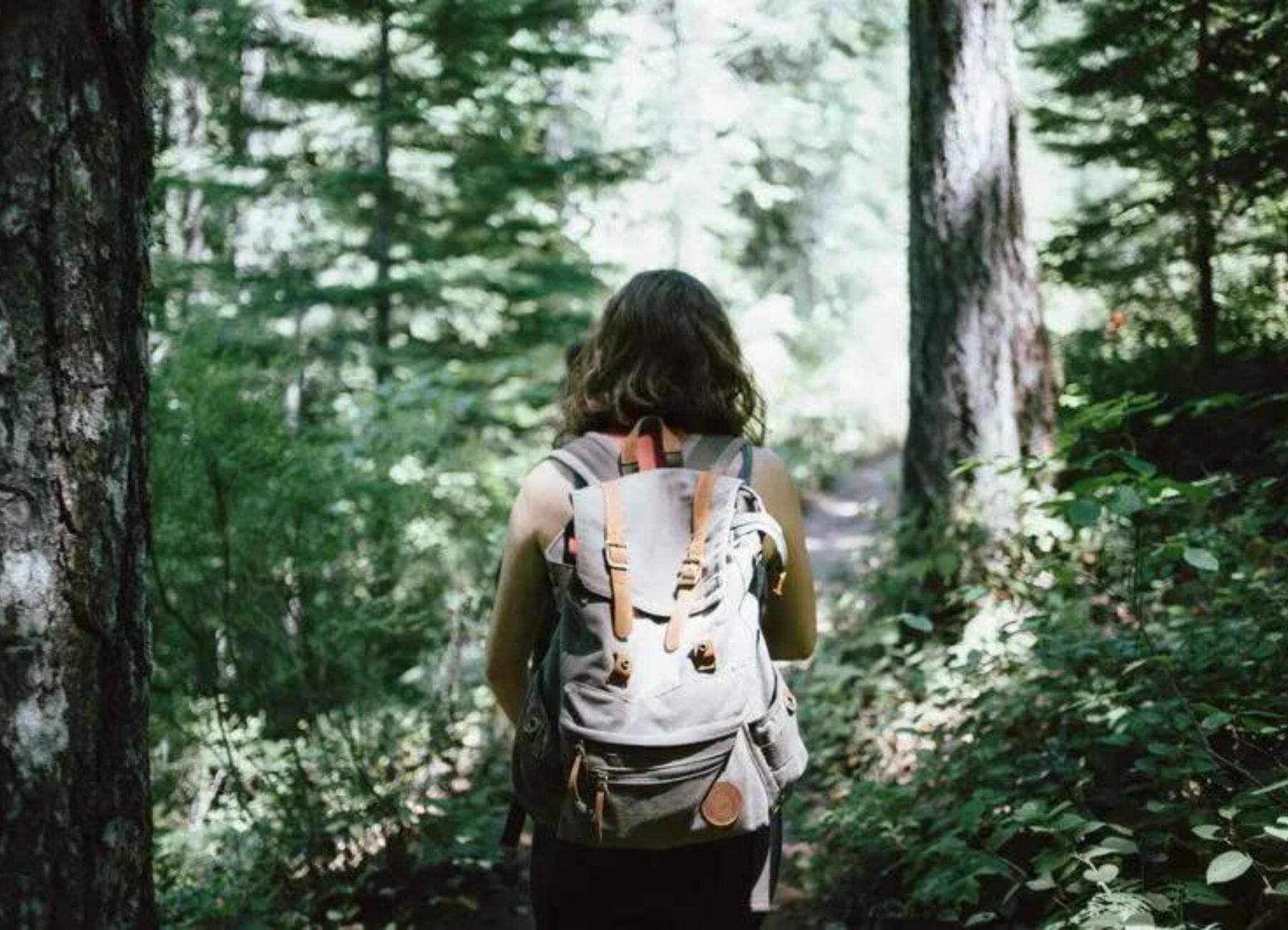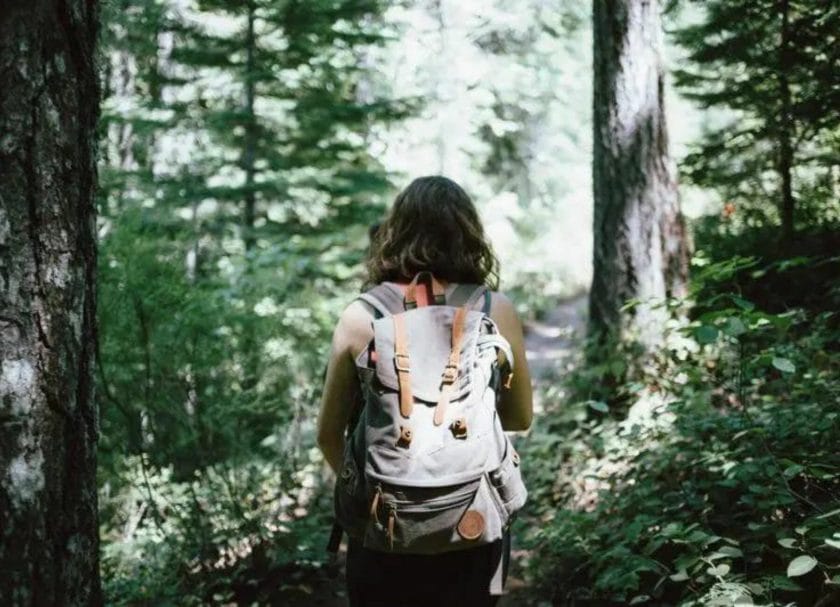 Of course, you're going to want to find things to do during your RV travels. Luckily, the United States is chock-full of awesome sights to see and things to experience.
We like using the apps below to fill out our itinerary. Whether you're hoping to take a break along your route or want to fill your days once you arrive at your destination, the RV apps listed can help you find the perfect options for your family.
Road Trippers
Road Trippers is a lot like RV Trip Wizard, but with some features missing. We tend to use it to find fun things to do and see along our route. The app allows you to search along your route and has thousands of attractions saved, meaning you won't miss any of the awesome sights as you travel.
AllTrails
Most RVers do some amount of hiking as they travel. After all, hiking is one of the best ways to see the national park trails and the state parks out there.
If you need a way to find the best hiking trails in the United States, AllTrails is the app for you. This app allows you to search for trails in a certain area and provides descriptions, reviews, and even difficulty ratings for each trail. They also offer offline maps so you can download the map/trail to have when you are hiking out of range!
National Parks Trail Guide
Offering complete information on the hiking trails in many of the most popular United States national parks, the National Park Trail Guide is a fantastic app. This app offers a comprehensive table of contents with maps and details to help you choose and navigate trails, and it even works offline, meaning it can be used in those more remote national parks locations.
Perfect Apps to Use While Driving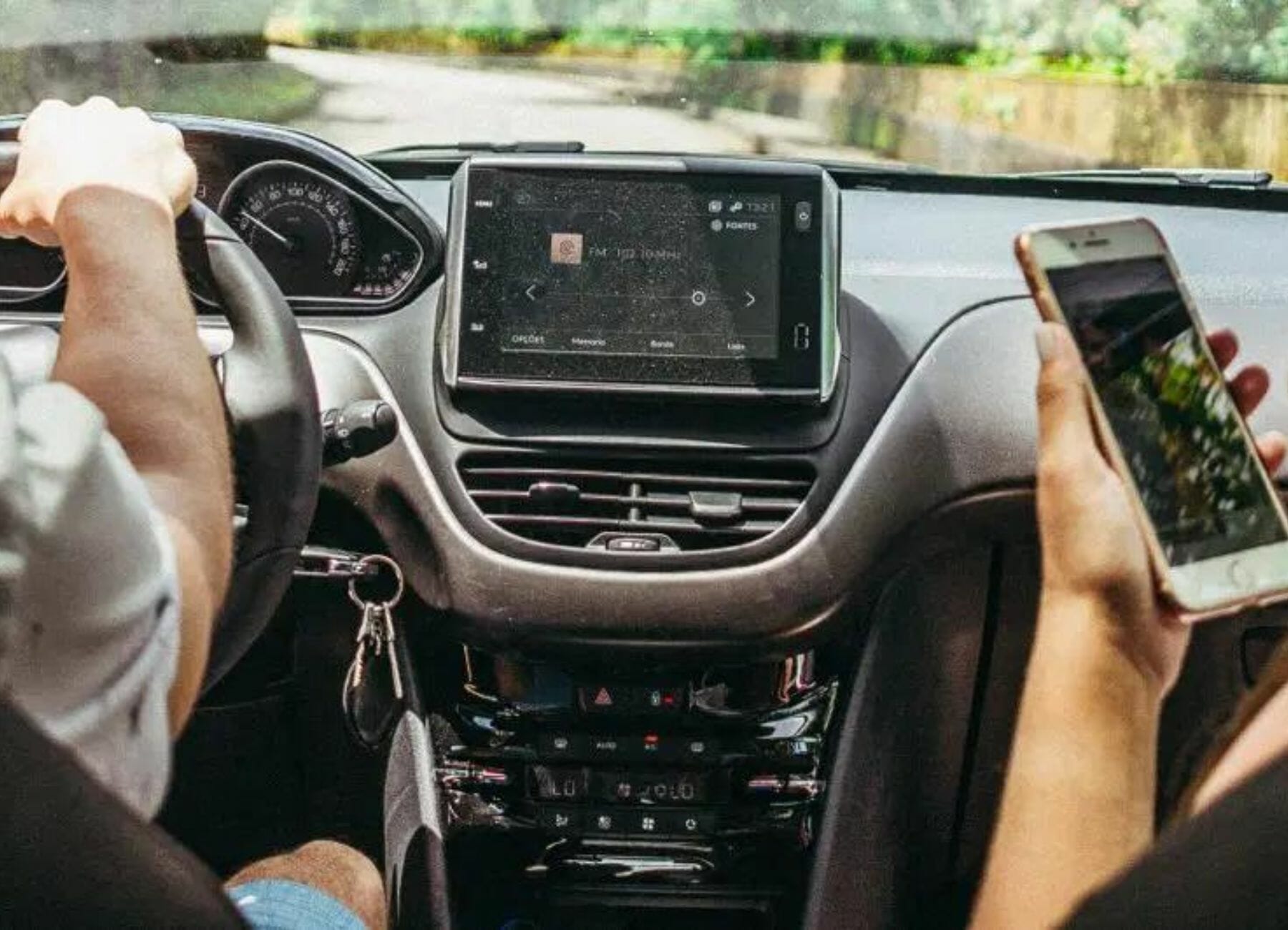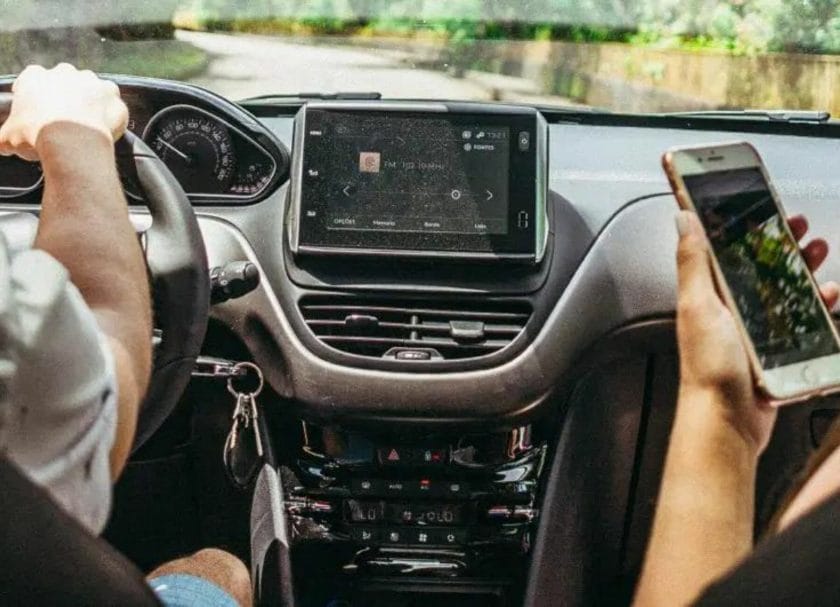 Sanidumps RV Dump Station Locator
To find dump stations, I recommend using the Sanidumps RV Dump Station Locator app. This app makes finding nearby dump stations a cinch. Unfortunately, it's only available on the Google Play Store, meaning Apple users will need to find another option.
RV Dump Stations
For Apple users, I recommend the RV Dump Stations app. Unlike the Sanidumps app, this one costs a bit of money ($1 to be exact). However, we find that it is money well spent, as we can almost always find state parks, campgrounds, or truck stops that will allow us to get rid of our waste water after some time spent boondocking.
GasBuddy
Motorhomes tend to be gas guzzlers, and trucks pulling trailers use their fair share of fuel. Save money on those countless fillups by using the GasBuddy app to find the closest gas stations and truck stops with the cheapest fuel prices.
FreeZone Wifi
One of the things RVers are always looking for is a decent internet connection. FreeZone Wifi offers the perfect solution by finding and connecting users to free wifi networks in the surrounding area using crowdsourced data. While this app is only available on Android devices, there are other apps such as WiFi Map for Apple devices that do the same thing.
Audible
One of our favorite forms of entertainment during our RV travels is audiobooks. Get access to thousands of audiobooks and find something for everyone by downloading the Audible app. You will need to pay for the books you listen to, but monthly subscriptions make this easy and painless.
Great Apps for in the Campground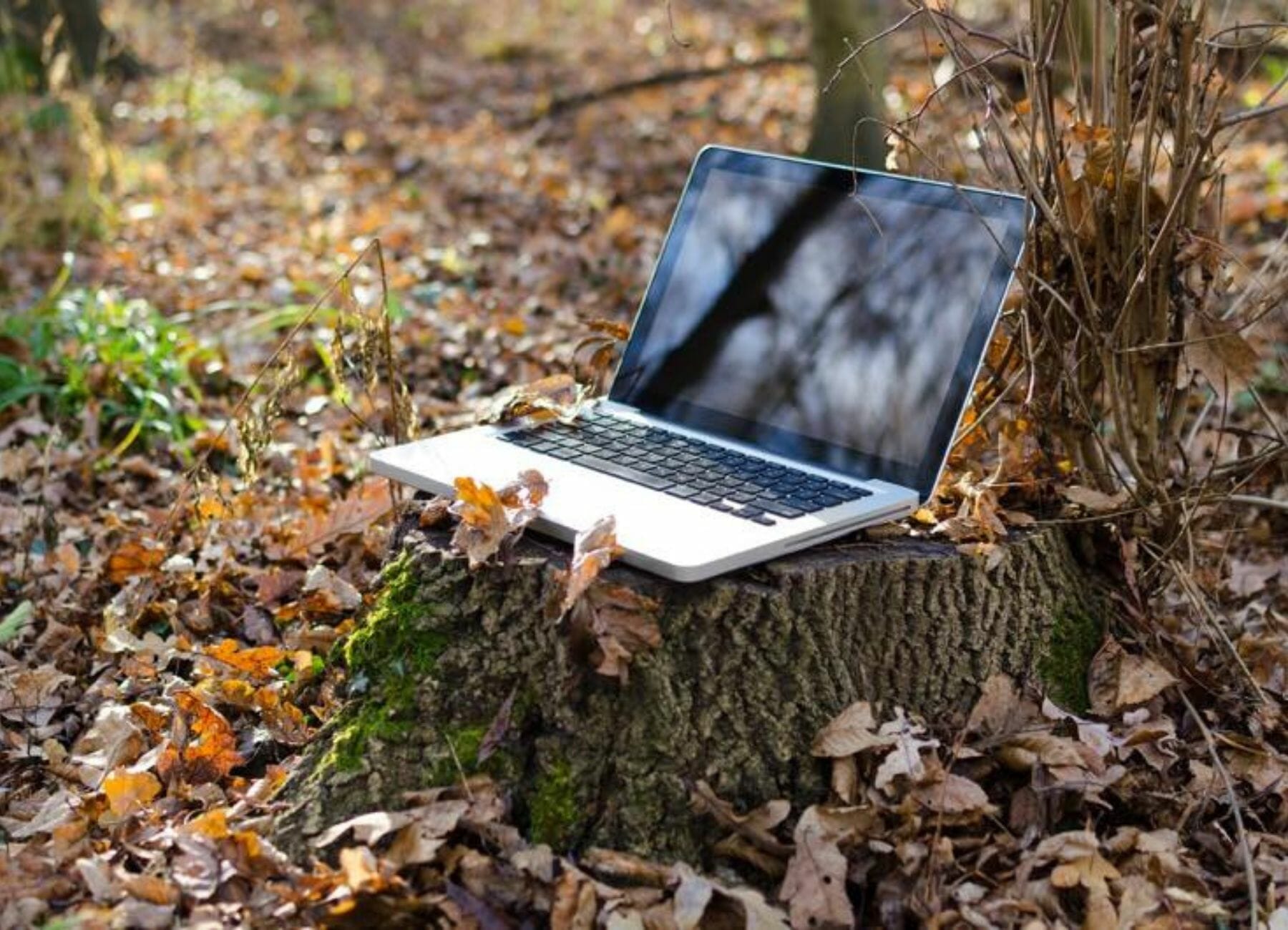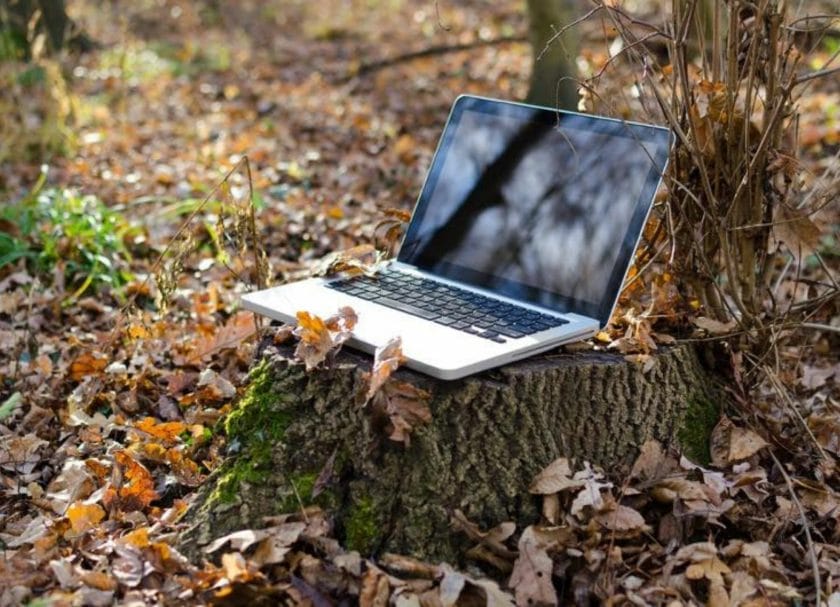 Think you won't need RV travel apps anymore once you arrive at your campground of choice? Think again! There is one app we find ourselves using in campgrounds and RV parks often, and we think you'll love it just as much as we do.
Speedtest
As mentioned before, RVers are always looking for the fastest internet connection possible. Even those who have a mobile hotspot may have difficulty getting a good connection, especially in state parks and national park campgrounds which can be very remote. This is where Speedtest comes into play.
Speedtest is a handy app that tests the speed of your internet connection. You can use this to choose the campsite with the best connection in any given campground.
As you can see, some good RV apps can make a world of difference when it comes to planning and executing the perfect trip. Why not start downloading today?
Check out our other RV trip planning posts here:
8 Travel Memberships Worth Having
40+ Helpful Tips For Planning An RV Trip
RV Checklist To Make Your Trip A Success
The Ultimate RV Packing List To Make Your Trip A Success
RV Living – 68 Things You Will Want To Know [Free eBook]
Keystone Montana – 7 Owners Share What They Love About It
Check Out Our Full-Time RV Travel Podcast:
Check out our Podcast all about full time RV travel with kids!
More posts you may like:
Why Having An RV Surge Protector Is An Absolute Must!
2 Week Complete RV Remodel For Under $2000 [Video Included]
The Best Trailer Hitch On The Market – ProPride 3P
6 Epic National Park Road Trip Ideas [Maps Included]
26 Oregon Coast Road Trip Stops You Don't Want To Miss
The Ultimate Florida Road Trip: 31 Places Not To Miss
11 Awe Inspiring Things To Do In Southern California
12 Epic Things To Do In Northern California [Map Included]
A Guide To The Best Yellowstone Vacation and Beyond
Pin This Post For Later: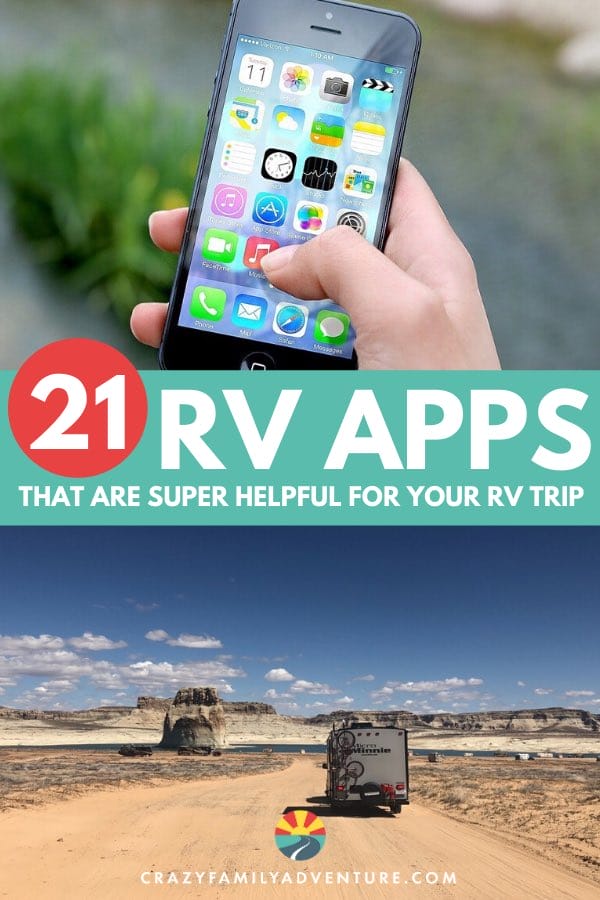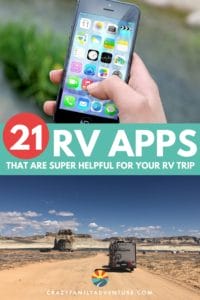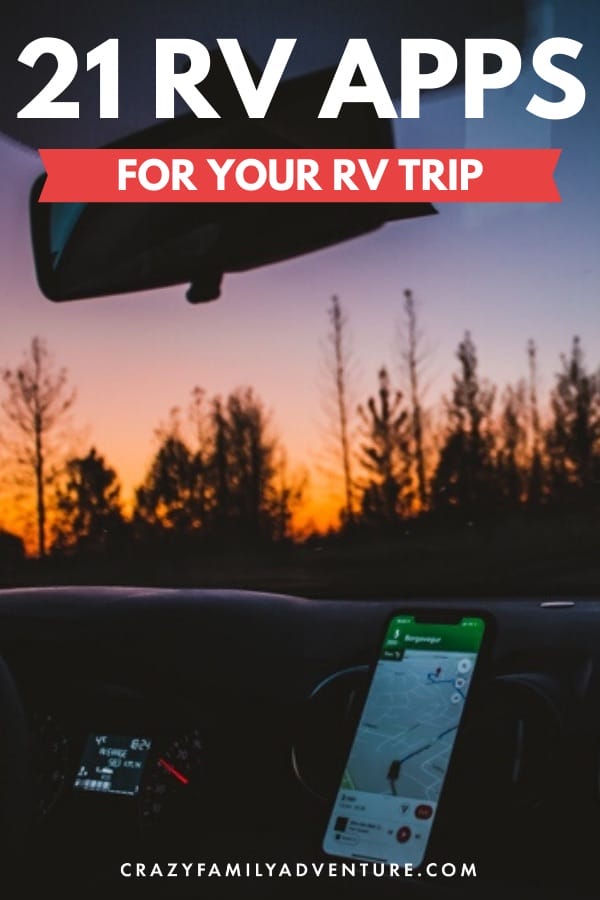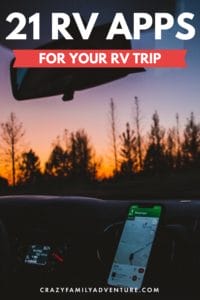 Latest posts by Chelsea Gonzales
(see all)
DISCLOSURE: This post may contain affiliate links, meaning I get a commission if you decide to make a purchase through my links, at no cost to you. Please read my disclosure for more info.