Travel is tons of fun, especially if you have some good travel membership cards in your pocket. You see, seeing the world can get expensive pretty quickly. Not only that, it's nice to know someone has your back while you're out exploring! This is where your travel memberships come into play.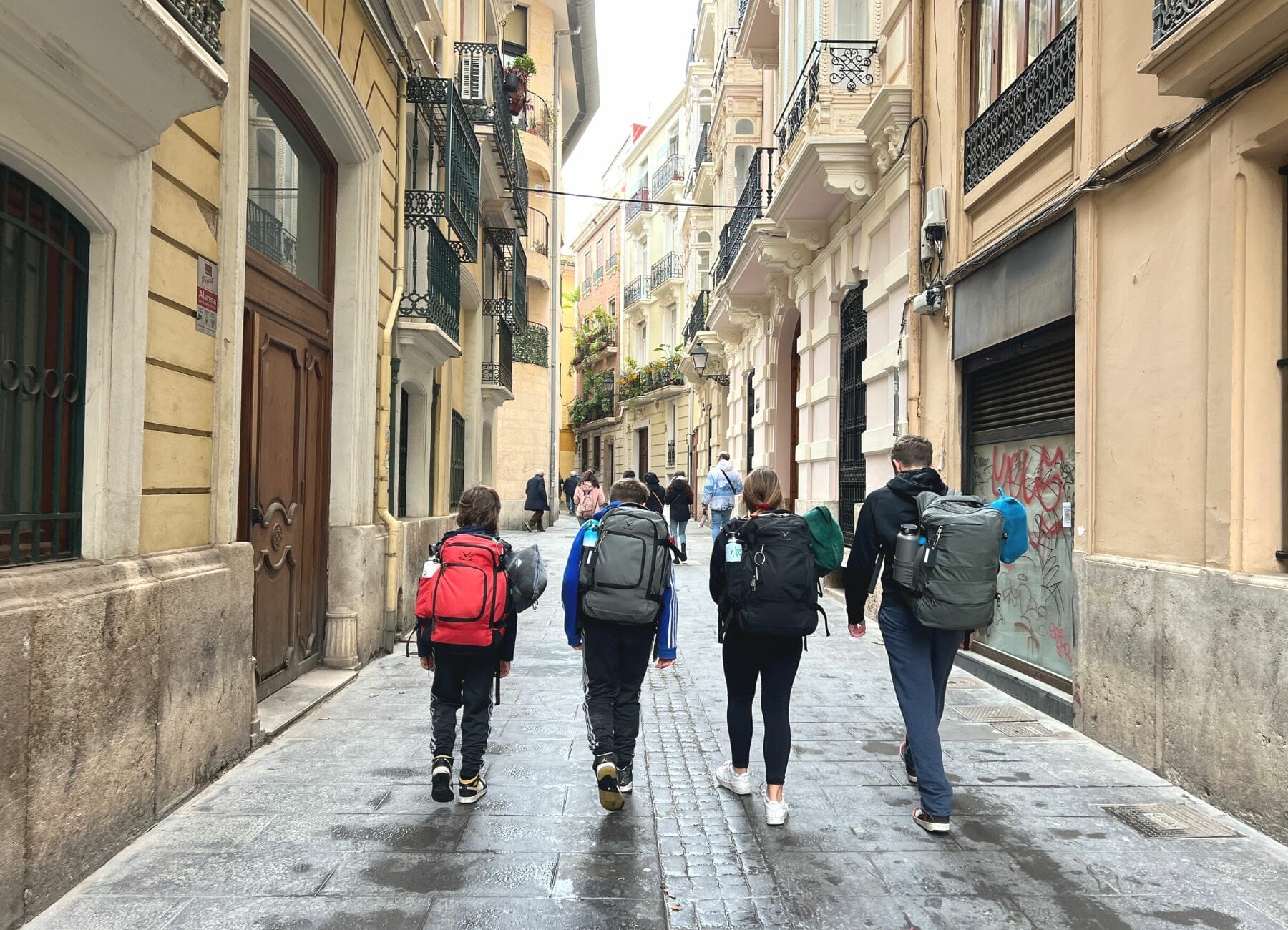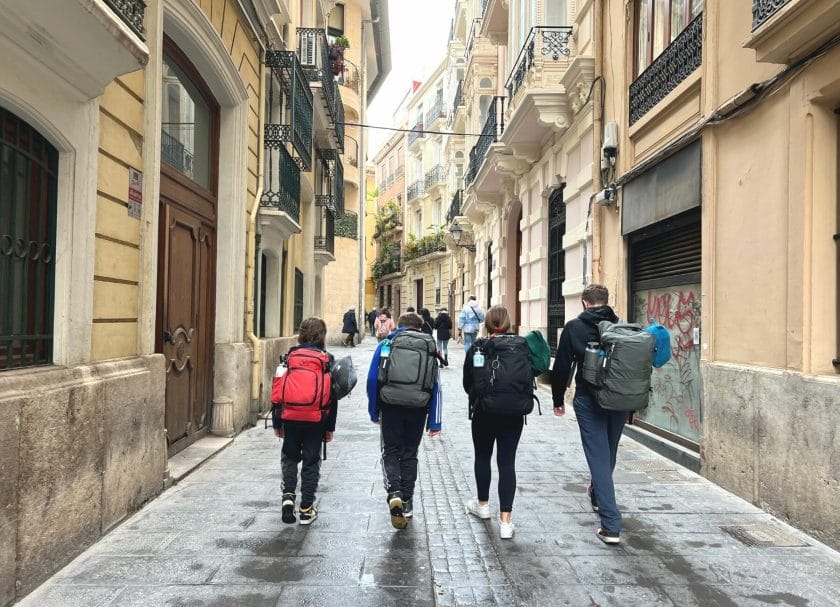 Travel memberships are a great way to save money, give yourself a little peace of mind, and even find a community while traveling. There are memberships for pretty much every kind of traveler, and investing in a few of them can make your travels a more relaxing and fun experience.
Not sure which travel clubs and cards are best for you? In this article, we will discuss our very favorite travel memberships in order to help you decide which ones might work best for you. If you plan to travel to Europe, go on a National Park road trip or an East Coast road trip we have you covered!
This post is brought to you by Good Sam.
Good Sam TravelAssist

Good Sam TravelAssist is the perfect membership for those who are concerned about the cost of getting needed medical care while traveling. While this travel service is not medical insurance and does not cover your medical expenses, it does help reduce out-of-pocket costs associated with medical emergencies that arise while traveling.
Wondering what sorts of things the plan covers? You can expect help with transportation home after an emergency, the cost of transferring to a second hospital, and assistance with ensuring that pets and travel companions are taken care of in case of emergency.
The coverage offered by this plan is valid worldwide, meaning it can be used even when traveling internationally, and there are plans for individuals, couples, families, and those traveling with pets.
Benefits of This Membership
Some benefits of the Good Sam TravelAssist membership include:
Medical evacuation
Transportation home after stabilization
Flights home for travel companions
Airfare for a family member to join the Good Sam subscriber in the hospital if something should happen while traveling
Help with RV or vehicle return
Assistance in making necessary arrangements
Membership Details
There are a few different Good Sam TravelAssist plan options. This is great because it means you only have to pay for the coverage you actually need.
Plans include:
Standard Individual Plan — This plan starts at just $45 a year and covers only the person on the plan, nobody else.
Standard Couple Plan — This plan covers the member and their spouse for traveling couples. The cost starts at $50 a year.
Standard Family Plan — Traveling as a family? This plan covers the member, their spouse, and all dependent children. The family plan starts at $55 per year.
Premier Family + Pets Plan — This is the ultimate plan. It covers the member, their spouse, and their dependents under 19, whether they're traveling alone or together. It also covers pets and extended family members IF they are traveling with the member. The cost of this plan starts at just $90 a year.
All plans are paid for on a yearly basis and offer coverage for 12 months. And always check their site for the most up to date information on what is covered in the membership.
Going (formerly: Scott's Cheap Flights)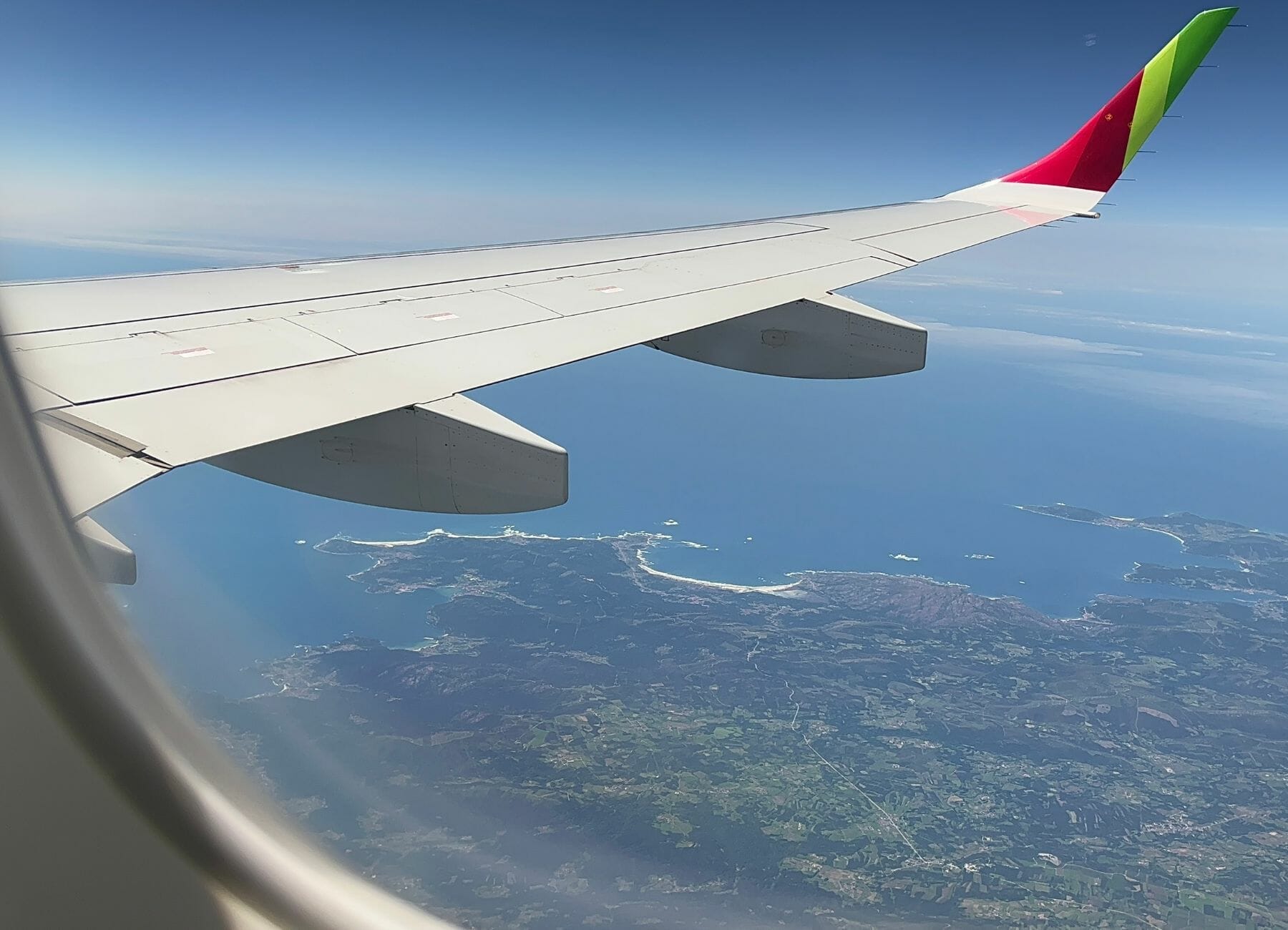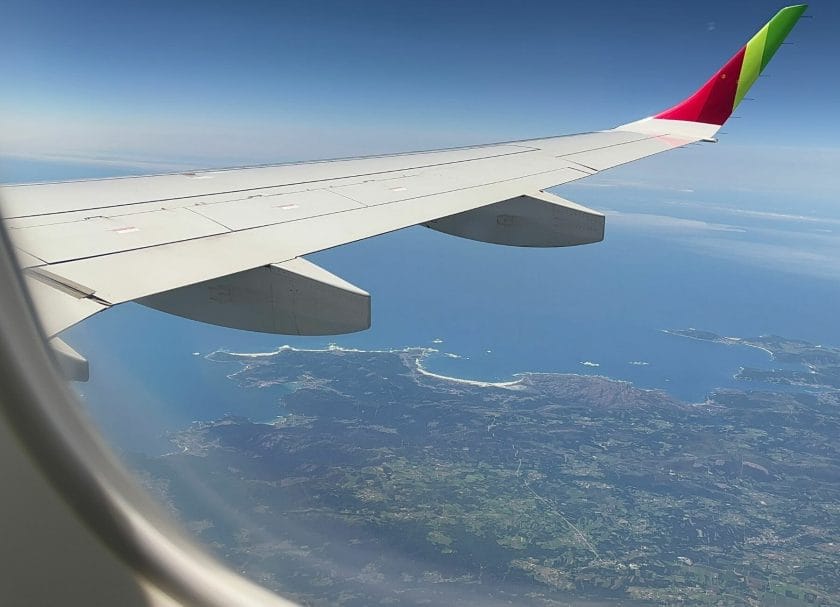 Planning to fly often? If so, you really need to snag a subscription to Scott's Cheap Flights. This travel subscription is a fantastic way to save on airfare no matter where in the world you're planning to fly.
How does this site save you money? Well, they actually have a team of "Flight Experts" that watch your preferred airport and let you know when deals pop up. If you want to go somewhere in particular, you can search for that destination on the website, and all of the current deals will pop up. You'll also get information on the average cost of the route searched, so you'll recognize a good deal when it pops up.
Benefits of This Membership
Some benefits of the Scott's Cheap Flights membership include:
Airfare for 40%–90% off normal prices
Access to a list of current deals whenever you feel the need to search
Information on how to recognize a good deal when you see one
The best deals from your selected airports are delivered to your inbox
Membership Details
Wondering what you might pay for such a service? It's not as much as you might think. Scott's Cheap Flights offers three membership plans:
Limited — This membership is free. It allows you to see a small selection of economy class deals and allows you to "follow" up to five departure airports. It's basically a sample of what the site can do.
Premium — The Premium plan gives you access to a huge number of flight deals in all flight classes. These include extra special deals (such as Mistake Fares) as well as limited members-only deals. Premium members can follow up to ten airports. This service costs $49 a year.
Elite — Finally, there is the Elite membership. This option gives you everything mentioned above, plus more ways to filter the deals you receive and the ability to follow an unlimited number of airports. The Elite service costs $199 a year.
A 14-day free trial is available online for all plans, making it possible to give the full service a try before you commit. The convenience of paying with credit cards online is also a benefit worth mentioning. And always check their site for the most up to date information on what is covered in the membership.
"America the Beautiful" Pass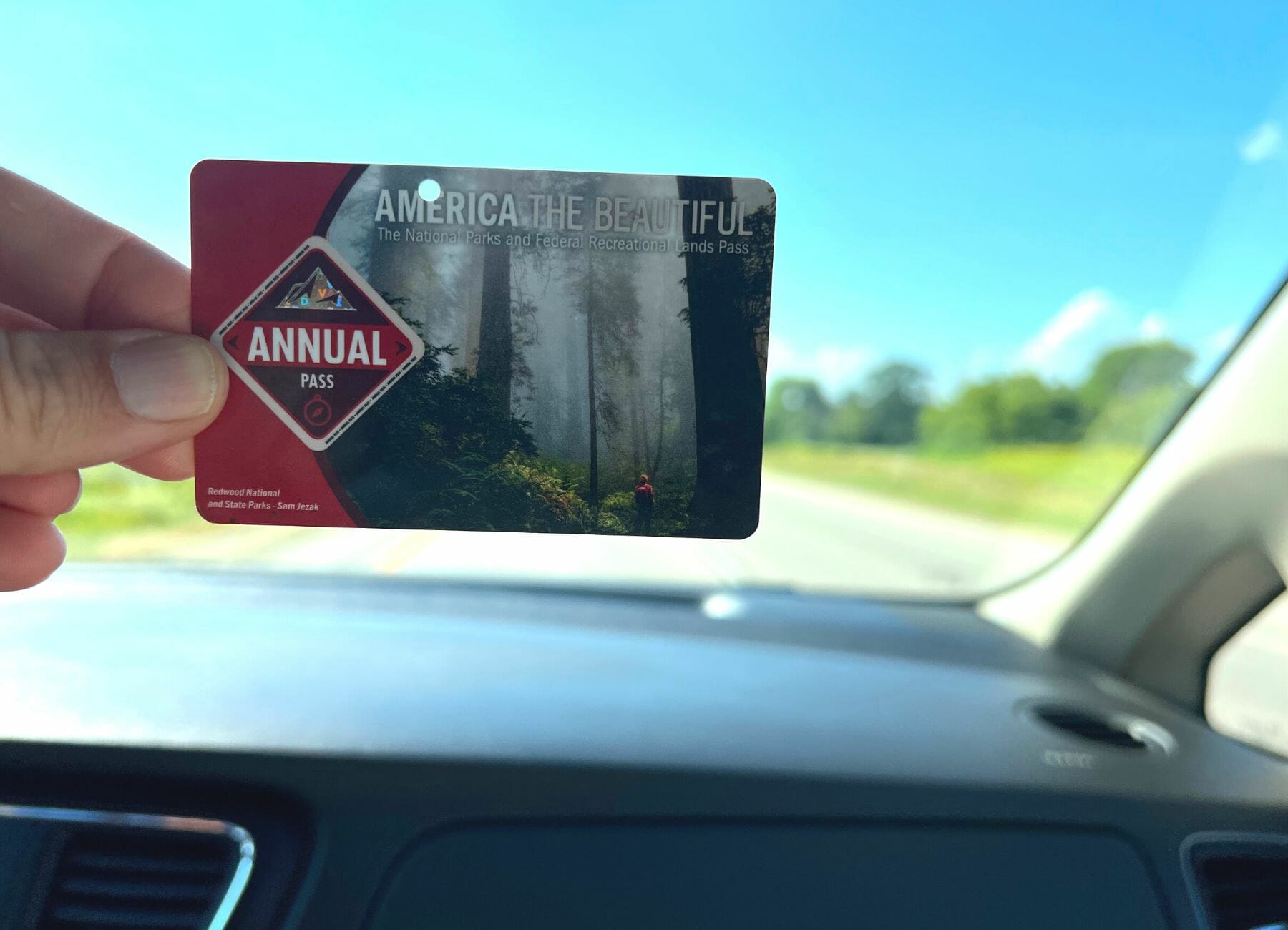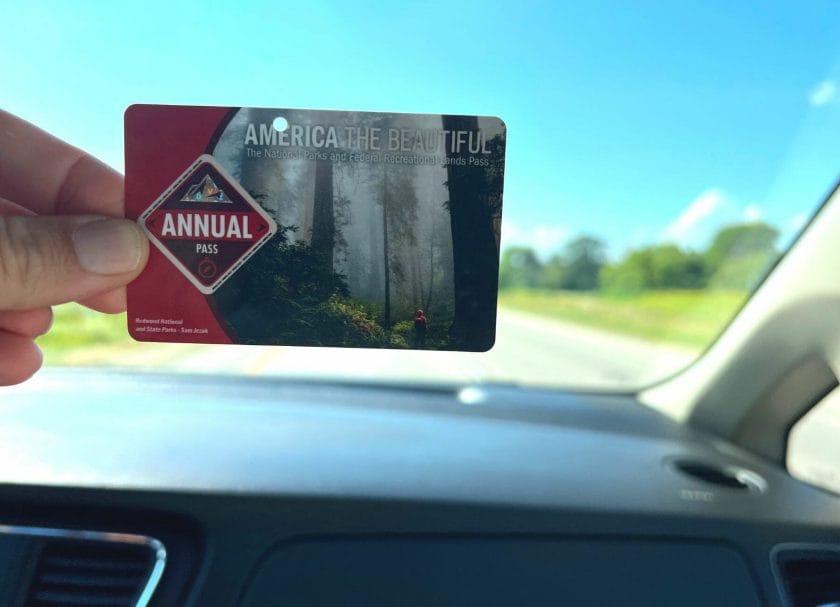 Are you an outdoors enthusiast with a goal to see as many national parks as possible? If so, the "America the Beautiful" Pass is your ideal membership.
This annual membership gives you access to all US national parks, national historic sites, national monuments, and other NPS sites for an entire year. Not only that, but by purchasing the "America the Beautiful" Pass, you will also be able to visit a huge number of National Forest sites and other natural areas completely free of charge!
Benefits of This Membership
Benefits of the "America the Beautiful" Pass include:
Free admission to all national parks in the United States
Free admission to other NPS sites
Free admission to National Forest sites
Free admission to many other government-run natural areas
Membership Details
This pass is pretty straightforward. There are no membership levels to consider, just a single pass that costs $80 and gives you a full 12 months of exploration and adventure.
While annual passes are sold for some individual NPS sites, the "America the Beautiful" Pass offers admission to all NPS sites and is a much better deal. Remember that 4th graders, military members, and those with permanent disabilities may be eligible for a free national parks pass. And always check their site for the most up to date information on what is covered in the membership.
Travel + Leisure Club
This newer travel subscription club is ideal for those who enjoy luxury travel but prefer a smaller price tag. It's also great for busy folks who don't necessarily have time to do all of their own travel planning but still want to enjoy the benefits of a well-planned trip or getaway.
Members of this club receive access to incredible deals on top hotels, exclusive resorts, cruises, car rentals, and more. On top of that, members will receive professional help with trip planning and with booking hotels, restaurants, and attractions—in short, it makes putting together a vacation a cinch from start to finish.
Benefits of This Membership
Some benefits of the Travel + Leisure Club membership include:
Up to 60% off hotels (nightly rates), resorts and vacation homes
Deep discounts on other aspects of travel
Access to curated itineraries made by travel experts
Personal travel concierge service
Membership Details
You can join this club subscription for free for 30 days to see how you like it. We're pretty certain you'll love it if you travel often, and if you do stay on after the free trial, you can expect to pay $14.95 a month.
The subscription service can be canceled at any time. On top of that, there are no membership levels to consider, meaning you will have access to all VIP perks for this one low price. And always check their site for the most up to date information on what is covered in the membership.
Good Sam Membership
Quite possibly the best travel membership for RVers, Good Sam Membership is a must-have if you'll be traveling with a motorhome or trailer. This is a program that caters to RVers with a variety of RV-related discounts, and when used often, it can save you a bundle.
Discounts can be found on campgrounds and on camping supplies at Camping World and Gander RV locations. On top of that, travelers can head to Pilot Flying J locations and save on fuel. Free dump stations, propane discounts, and a discount on the Good Sam mail service save you money as you travel.
Benefits of This Membership
Some benefits of the Good Sam Membership include:
10% discounts at 2,000+ Good Sam Campgrounds
Online trip planning service
VIP assistance if you have Good Sam Roadside Assistance or TravelAssist
Good Sam extended service plan for RVs
15% discount on propane at Camping World and Gander RV
Discounts on products at Camping World and Gander RV
5-cent discount on gas and an 8-cent discount on diesel at Pilot Flying J locations
Free RV and boat dump stations at Camping World and Gander RV locations
Annual multi-point RV inspection
Membership Details
All Good Sam Membership members receive the basic benefits listed above. That said, you can save some money by paying for multiple years in advance, and those who pay for a full three years will receive some extra benefits, as we'll outline below:
1-Year Membership — Those who select the annual membership will pay an annual fee of $29 for a year of service. This plan auto renews each year.
2-Year Membership — A two-year membership costs $55 and includes a $15 merchandise certificate.
3-Year Membership — Finally, there is the Elite 3-year membership. Those are $79 and include a $30 merchandise certificate and Elite benefits. 
Always check their site for the most up to date information on what is covered in the membership.
Good Sam Roadside Assistance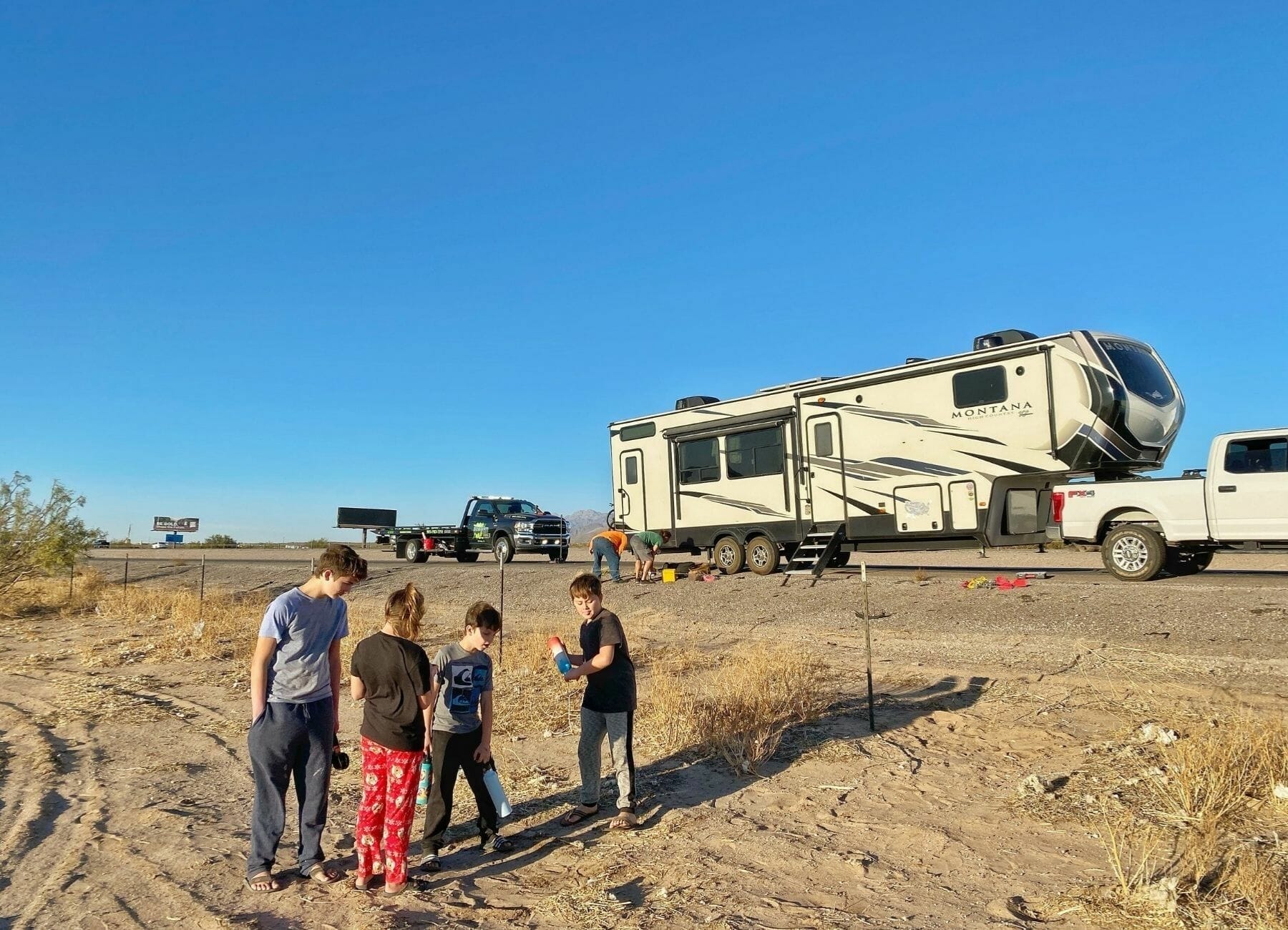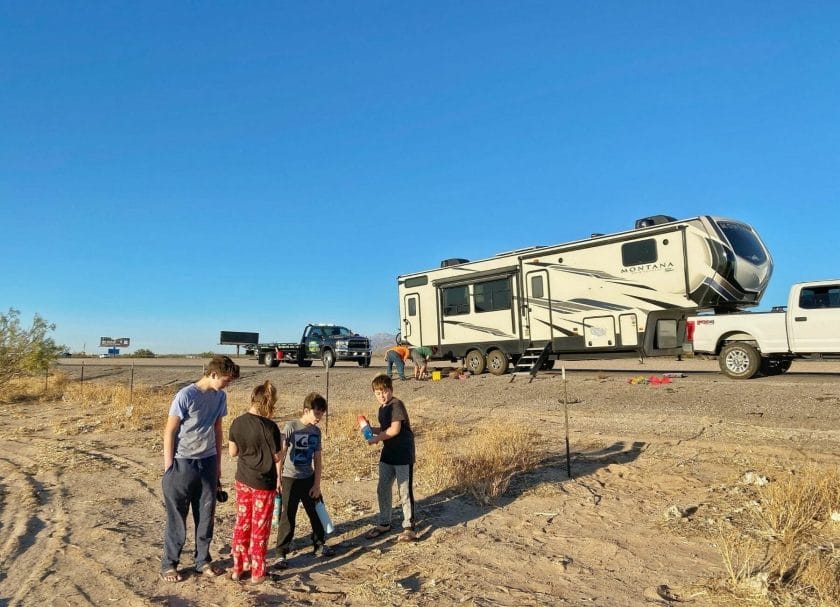 Vehicle issues can quickly ruin a wonderful RV trip. Thankfully, there are ways to help ensure this doesn't happen to you. Keeping up with RV maintenance is one thing you should definitely do; purchasing RV roadside assistance is another.
There are a few different RV roadside assistance options out there. That said, Good Sam Roadside Assistance is the most popular, and there is a reason for that. This incredibly helpful service can help when you find yourself in a bad situation, and it might just save your trip.
Benefits of This Membership
Some benefits of the Good Sam Roadside Assistance service include:
24/7 service
Will find a tow truck or mobile mechanic to help
Towing fees paid by Good Sam
No mileage or dollar limits
Help with purchasing a spare when needed
Battery service
Emergency fuel delivery
Lock-out assistance
Membership Details
There are three levels of Good Sam RV Roadside assistance plans:
Standard Plan — This plan covers all of your owned vehicles plus one travel trailer. Expect to pay $69.95 a year for this plan.
Platinum Plan — A more inclusive plan, this option covers your owned vehicles as well as leased, rented, and borrowed vehicles. It also covers multiple travel trailers and multiple motorhomes, and fifth wheels. The cost of this plan begins at $79.95 a year.
Platinum Complete — Finally, the Platinum Complete Plan covers all of the above and gives you Tire and Wheel Road Hazard Coverage and Emergency Medical Assistance. This plan starts at $119.95 for a year.
In addition to RV roadside assistance, Good Sam also offers auto roadside assistance. This is excellent to have if you road trip often but do not have an RV! And always check their site for the most up to date information on what is covered in the membership.
Harvest Hosts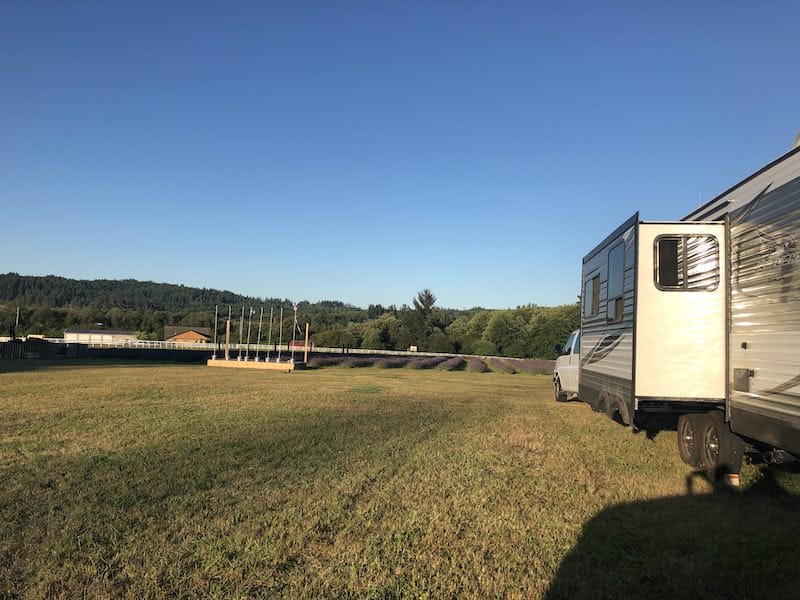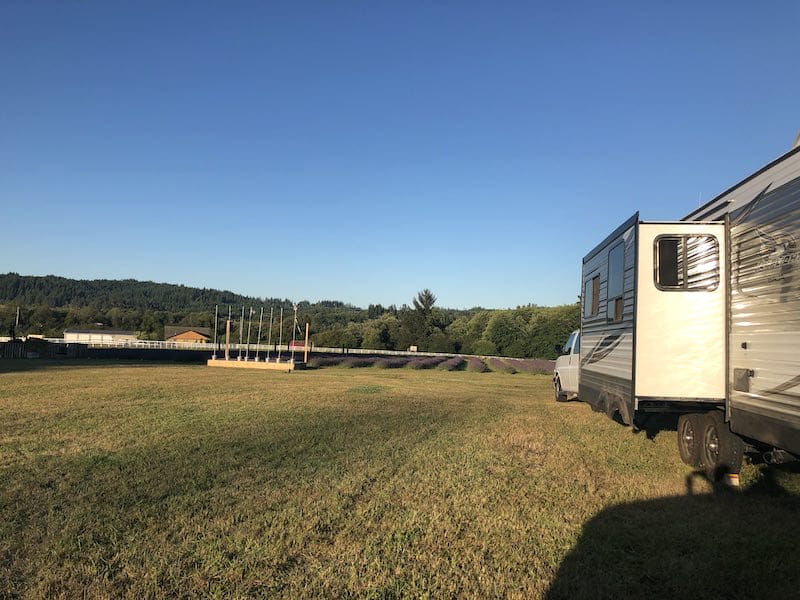 Whether you're planning a trip to paddle Lake Tahoe, play on Florida beaches, or hike the forests of North Carolina, you will need a place to stay. Why not mix things up by staying at a farm or a winery?
That's right, many RVers are turning to farms, vineyards, and even museums to give them a place to call home for a night. These spots can be found through the Harvest Hosts service and are an excellent alternative to traditional RV parks.
Not only are they cool places to stay, but these campsites are also 100% free with your membership! In return, you must purchase something from the business you're visiting.
Benefits of This Membership
Some benefits of the Harvest Hosts membership include:
Access to single-night stays at thousands of cool dry-camping spots all over the country
Opportunities to meet new people and learn new things
Chances to shop in small, locally owned shops and support small businesses
Membership Details
Your Harvest Hosts membership costs only $99 for an entire year of camping. Members may stay a single night at host locations free of charge, but they are expected to purchase from each business they visit. Some hosts may allow longer stays, but that is up to the business.
All members are required to travel in a self-contained RV, proof of membership is required upon arrival, and members must maintain liability insurance. And always check their site for the most up to date information on what is covered in the membership.
Clear Plus
Last on our list is Clear Plus. This is another fantastic membership for those who travel by plane regularly. It makes air travel less stressful and more pleasant travel experiences for all by allowing you to skip the long security lines.
The Clear Plus service works by recording your eyes or fingerprint. You can then use whichever thing is kept on file to quickly and easily verify your identity at any airport with Clear service, removing the need to pull out your ID. Once you've scanned in, you will be escorted to the front of the security line for the physical screening.
Benefits of This Membership
Some benefits of the Clear Plus membership include:
Super easy identification screening process
Priority Pass – Skip much of the security line
Never worry about missing a flight due to long TSA precheck lines again
Add friends and family to your account, so they can take advantage of the same benefits when flying with you
Membership Details
The Clear Plus membership costs $189 per year for an individual and is well worth that and more. Those who travel with others can add up to three friends and family members to their account for just $60 per add-on person.
United and Delta frequent flyer members receive a $60 discount on this membership. The AmEx Green Card will get you a $100 discount on Clear Plus. Meanwhile, the AmEx Platinum card gets you a Clear Plus subscription for free. And always check their site for the most up to date information on what is covered in the membership.
These are our favorite travel subscriptions and travel memberships worth having. That said, they are far from the only ones out there. Which memberships will you choose to make your travel cheaper, easier, safer, and more enjoyable?
More Info Check Out:
Benefits of Having Good Sam TravelAssist
Everything You Need to Know About Good Sam Rentals
Benefits Of Good Sam RV Roadside Assistance – It Is Worth It!
21 RV Apps That Are Super Helpful For Your RV Trip
East Coast RV Trip Itinerary – 16 Awesome Stops To Make
Everything You Need To Know To Pick The Best Family RV
99 Tips After 6+ Years of Full Time RV Living
The Ultimate RV Packing List To Make Your Trip A Success
RV Checklist To Make Your Trip A Success
The Best RV Camping in Northern California
Pin This Post: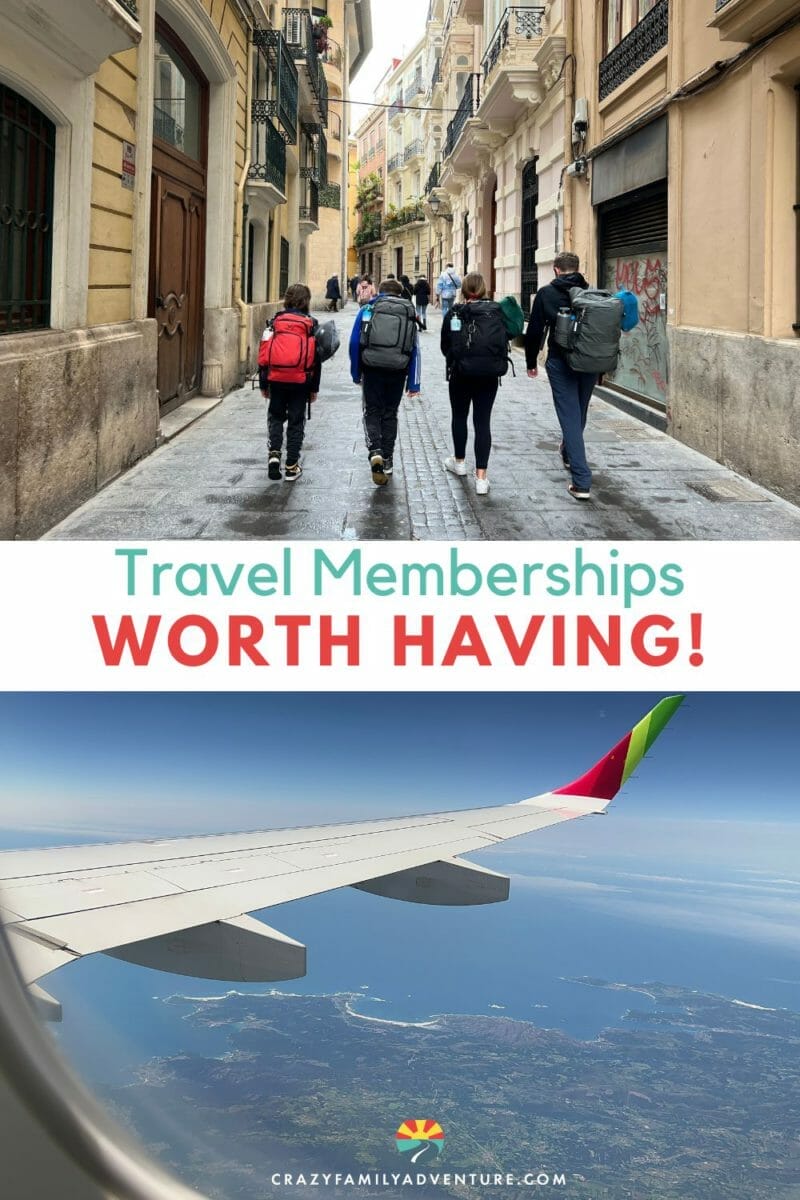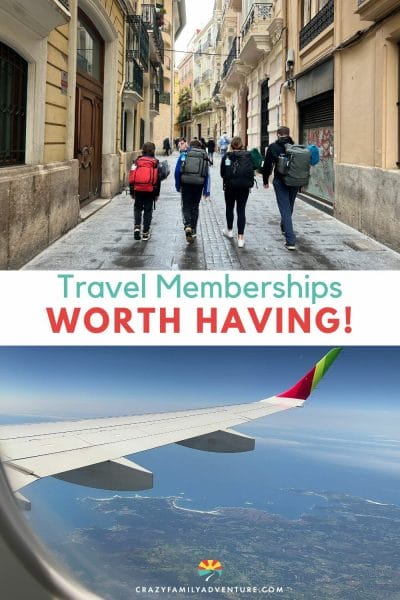 DISCLOSURE: This post may contain affiliate links, meaning I get a commission if you decide to make a purchase through my links, at no cost to you. Please read my disclosure for more info.