We are excited to share with you all of our tips and tricks on how to plan a trip to Europe! We successfully planned our 3 month – 14 country backpacking trip in a couple months. It took a lot of time and organization to plan but it was totally worth it!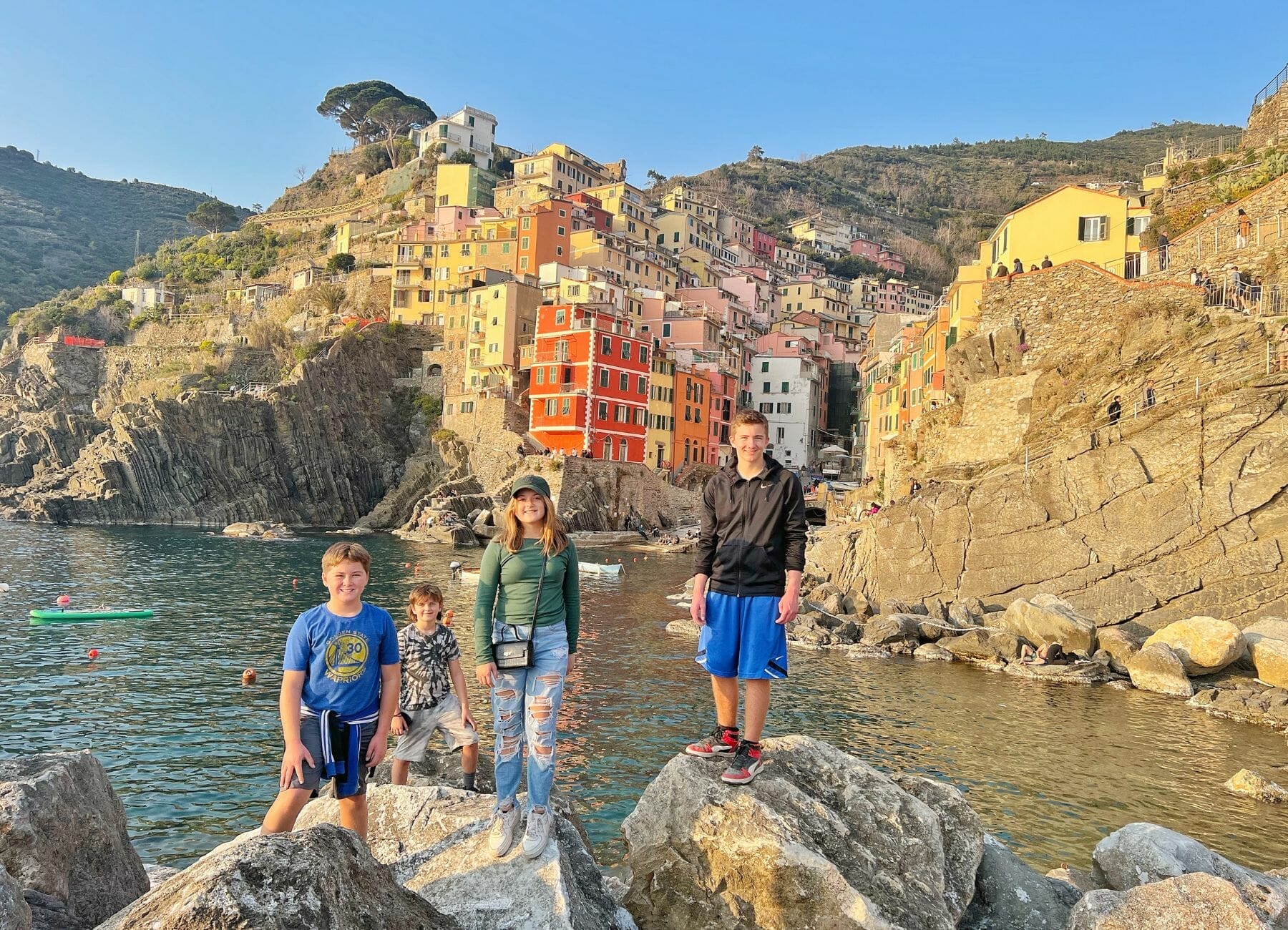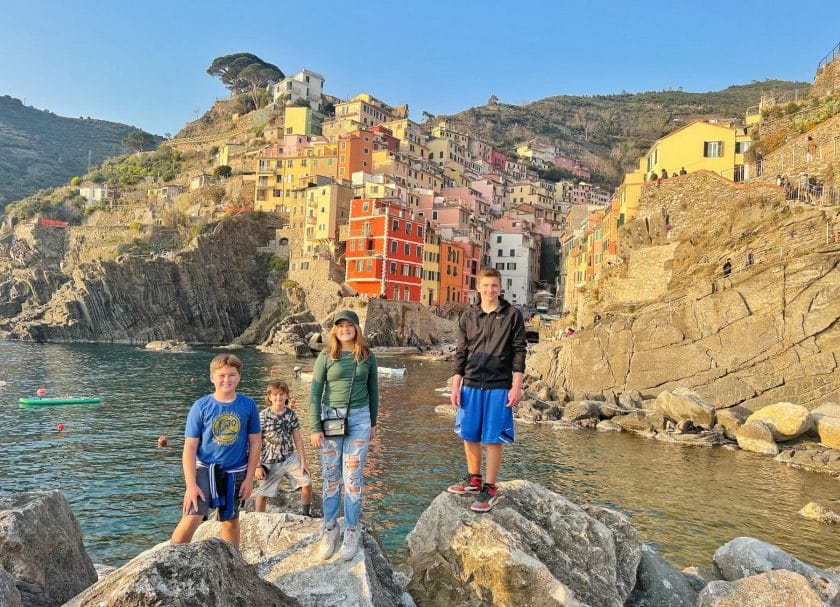 If you are overwhelmed with the thought of planning, there are always tours you can join, but know the price tag goes way up if you go this route. Read on as we share everything we learned while planning our trip.
For our trip we focused on western Europe and visited:
Lisbon, Portugal | Spain (Madrid, Barcelona, Valencia) | Italy (Cinque Terre, Florence, Tuscany, Rome, and Venice) | Lauterbrunnen, Switzerland | Prague, Czech Republic | Salzberg, Austria | Germany (Munich and Rothenburg) | Amsterdam, Netherlands | Brussels, Belgium | Paris, France | London, England | Scotland | Ireland.
**Also note that you should look into this as well to see if it is active and if you need to go through this process prior to getting to Europe: ETIAS – European Travel Information And Authorisation System.**
Questions to ask yourself before you start planning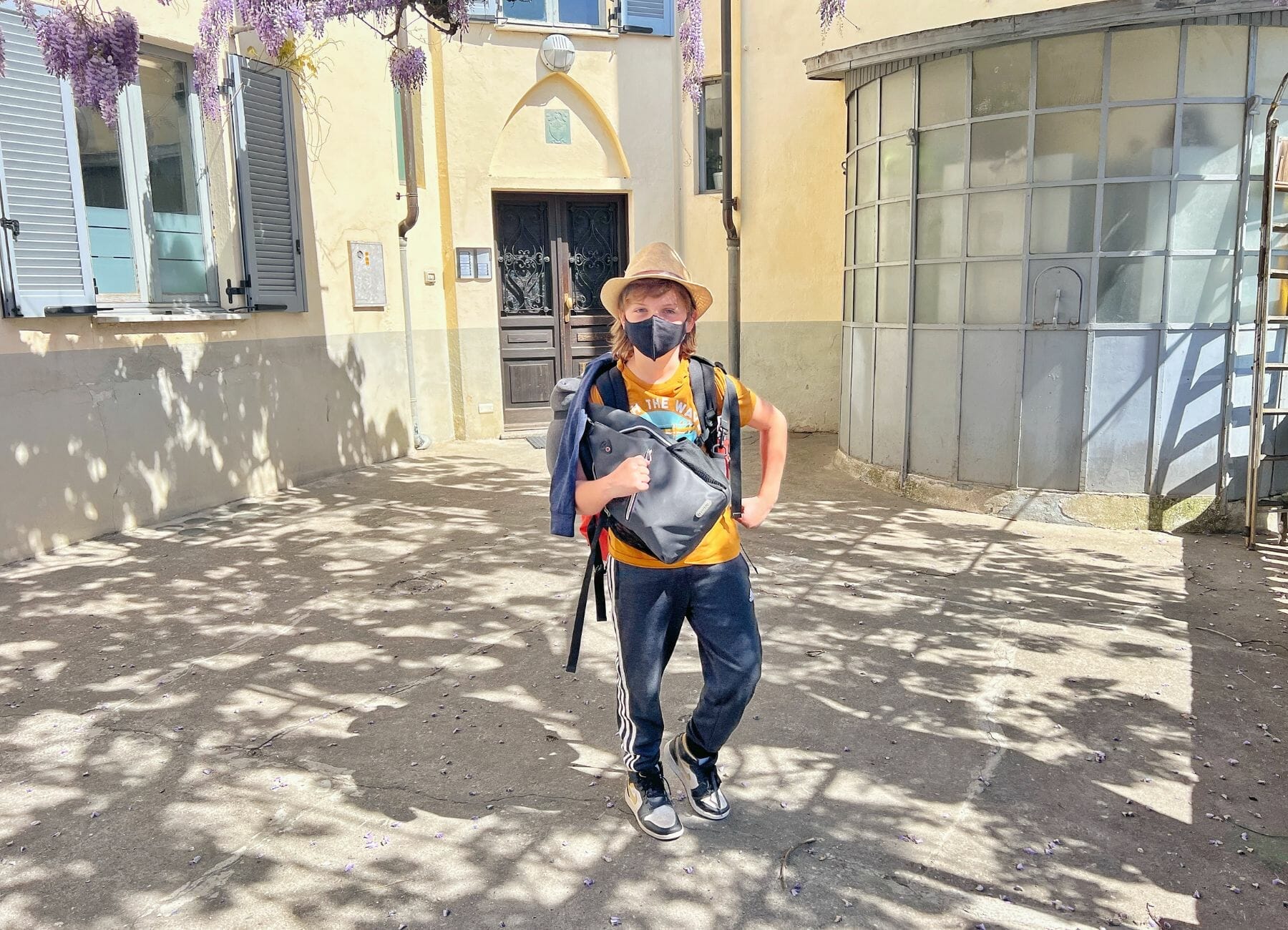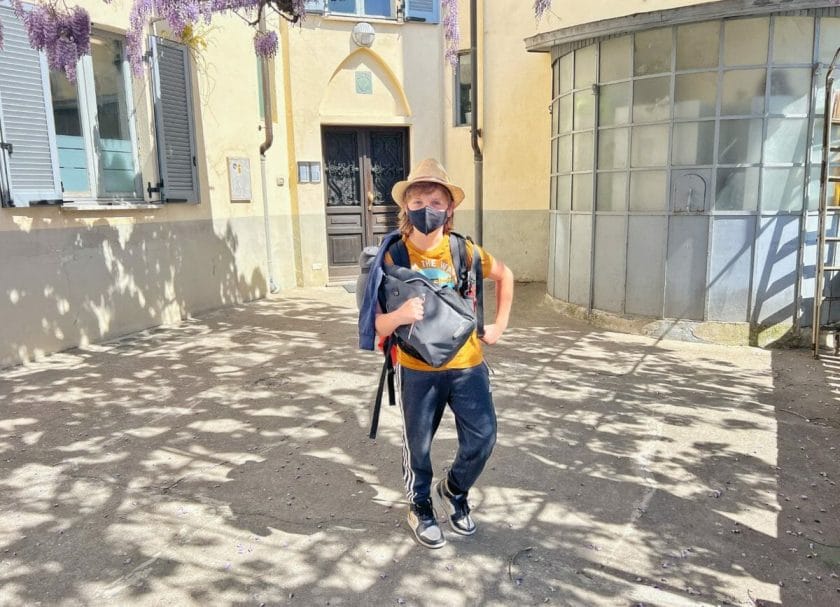 How long do you want to go for?
The way we looked at it was since we are going to be jet lagged when we got there and flights aren't cheap, we wanted to spend as much time as we could.
Sure you can push through the jet lag, but if you have the time to give yourself an extra couple days at the beginning to get over your jet lag, it will make the rest of your trip better.
Will you go to one location for the whole trip or visit multiple cities and/or countries?
The nice thing about Europe is the countries are pretty close together. This makes it very possible to do a multi city or country trip. That being said, you could easily spend weeks to a month or more in each country and not see it all!
I would base this decision on if you plan to come back to Europe again in the near future or if this is a once in a lifetime trip. If it is a once in a lifetime trip, see as much as you can! It is really cool to cross a border and hear a different language, experience a new culture and just to see how even though these countries are so close they are all still so different.
Do you want to do big city stops or more countryside and off the beaten path?
You can do both in a trip, but you will want to think through this before you start planning since this may impact what you need to get around.
The public transportation is great in Europe, but in some places it doesn't work as well. These are the places we rented a car and planned to road trip around the area. For us it was Tuscany since we wanted to stay in the Tuscan countryside, Scotland since we wanted to drive the Isle of Skye and Ireland since we wanted to do the Ring of Kerry.
We could have opted to go on tour buses for those places but we wanted the freedom to take a car and go where we wanted. For the rest of our stops we were good with finding places that the train went so we didn't need a car.
How will you get to the locations you want to go?
If you do plan to visit multiple cities or countries how will you get between them? For us we opted for mostly trains with a Eurail pass. This was so much easier than getting on a flight, but did take longer. We were OK with that since it meant we could look out our window and see the country as we rode through it.
Flights are another option and tickets flying between EU countries are usually very reasonable. However if you have a lot of luggage the price can add up with all the fees, so pay attention to that. On the train they don't limit your bags, though it can be a hassle to find places for big luggage.
If you do plan to fly and have younger kids with you be sure to check out these tips on flying with a baby or a toddler to help make the flight better for everyone.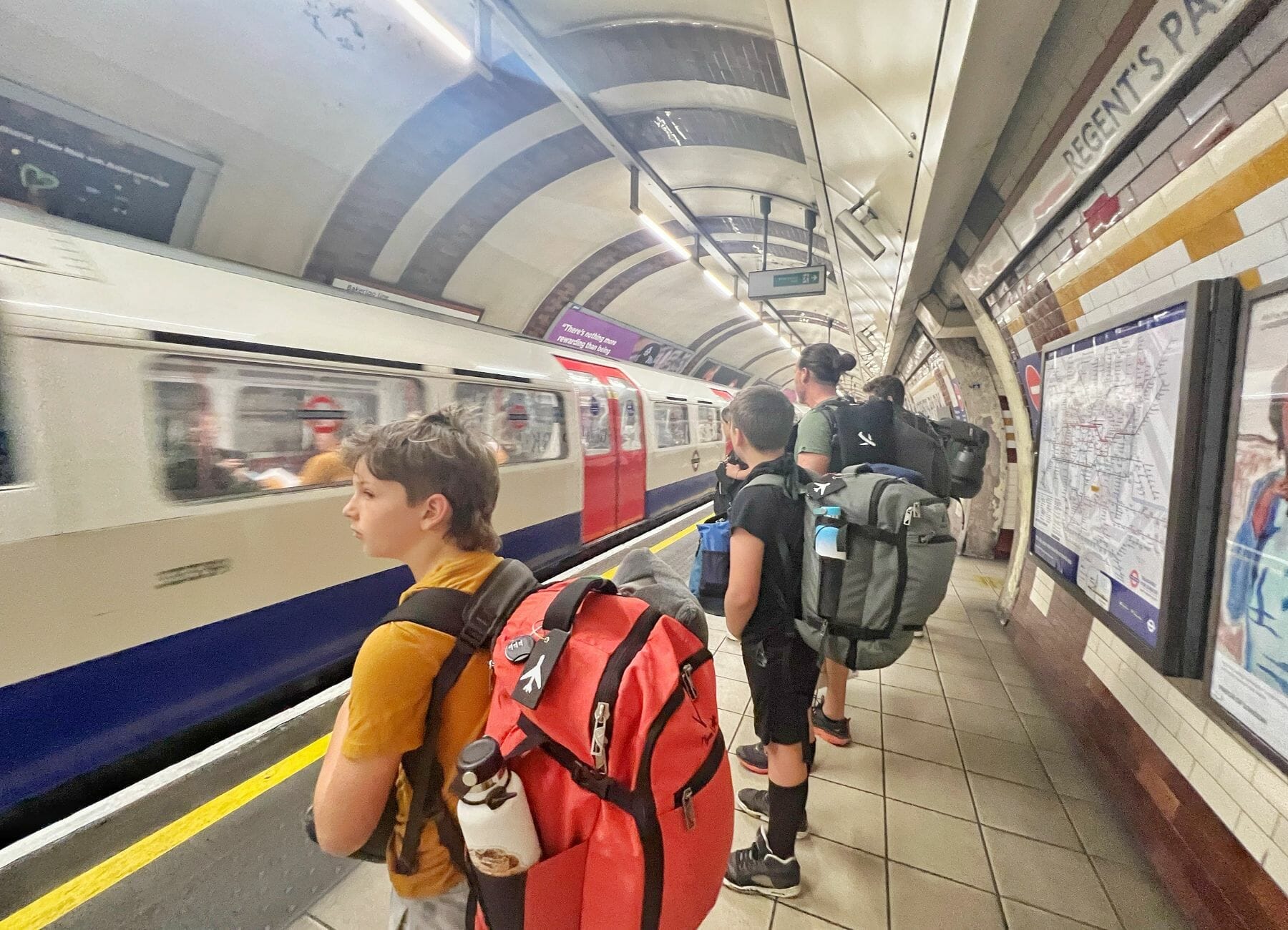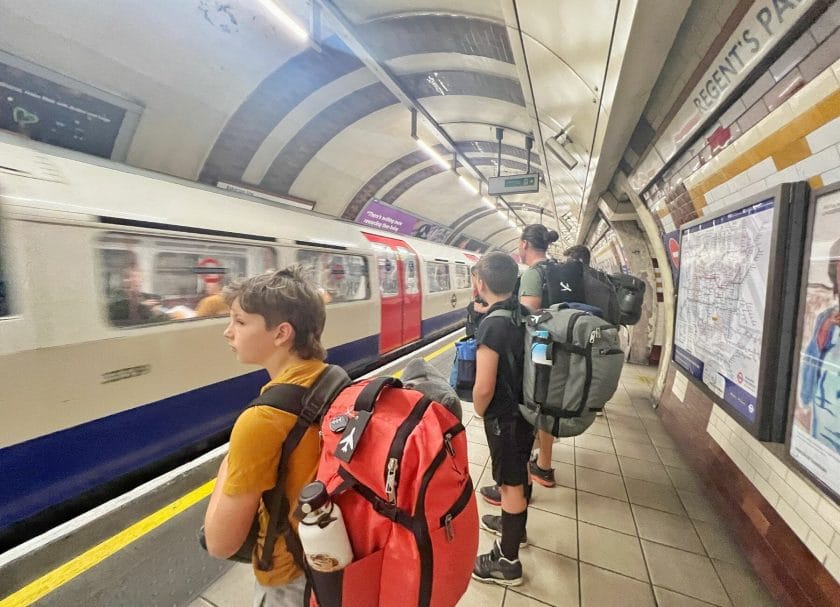 How do you want to get around once you are there?
Once there, are you good taking public transportation, Ubers, etc. or are you going to want to rent a car? We rented a car a few places, but most places we did not need one and public transportation was amazing!
If you don't plan to get a car, be sure to take into consideration where you stay and how close it is to a train station or subway station.
I have to say using public transportation was so easy and a lot less stressful compared to having a car that we had to find parking spots, had to drive, etc. With public transportation you just get on and go!
Check out these great tips on going to Europe With Kids and these awesome Travel Tips for Europe.
Planning Our Trip To Europe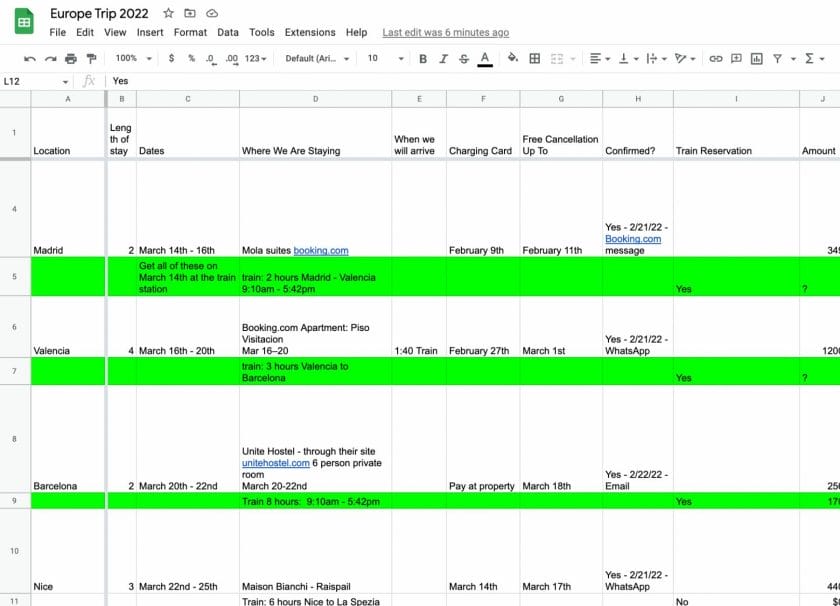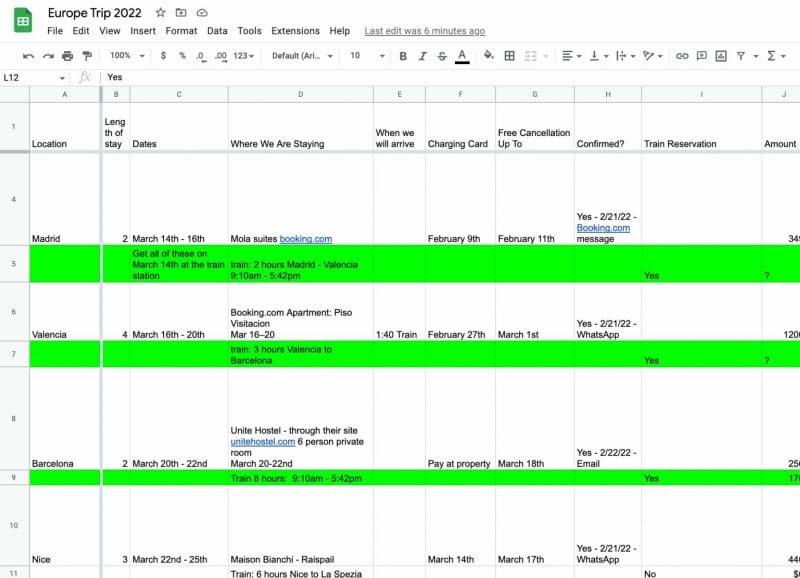 This was going to be our first time planning our own trip to Europe – no tour – just all us. Our plan was to backpack through Europe for 3 months with our 4 kids (14,12,12 and 9 when we started the trip) and to create our own Europe itinerary to follow.
We wanted to see as many countries as we could and planned to focus on mostly western Europe and hit a lot of the big stops and major cities you do when visiting Europe.
This was the end of January and our plan was to leave for Europe in the beginning of March. We knew we wanted to be back by June 10th or so since our oldest is going to play High School football. That meant we wanted to get back in time for him to start summer training for it.
After talking about it, we decided we did not want to wing where we would be staying and what days would be travel days. We wanted a solid plan together on where we were going, when we would be there and where we would stay.
This would also help us budget our nightly cost for stays and would take out the stress of trying to find somewhere to stay while we were traveling. This way when we were in a location we could just enjoy it and not be worried about where we were going next since it was already taken care of.
Yes, this took away from the flexibility of easily extending somewhere or changing routes mid trip. For this trip and with 6 of us we were 100% OK with that.
We would plan what we would do at the location, attractions, dinner, etc once we got there or when we were a few weeks out for things we knew we needed tickets for. Yes – this would mean we would miss out a few things that you needed to buy tickets for months ahead of time. This just gave us a reason to plan a trip back in the future since there was no way we would see it all in one trip anyways!
That being said if there is something you really don't want to miss while on your trip be sure to research those tickets ASAP and get them booked as soon as you can. There were a few things we did want to do and their were tickets available, but I decided to wait until closer to getting to the location and at that time the tickets were gone.
Planning Where To Go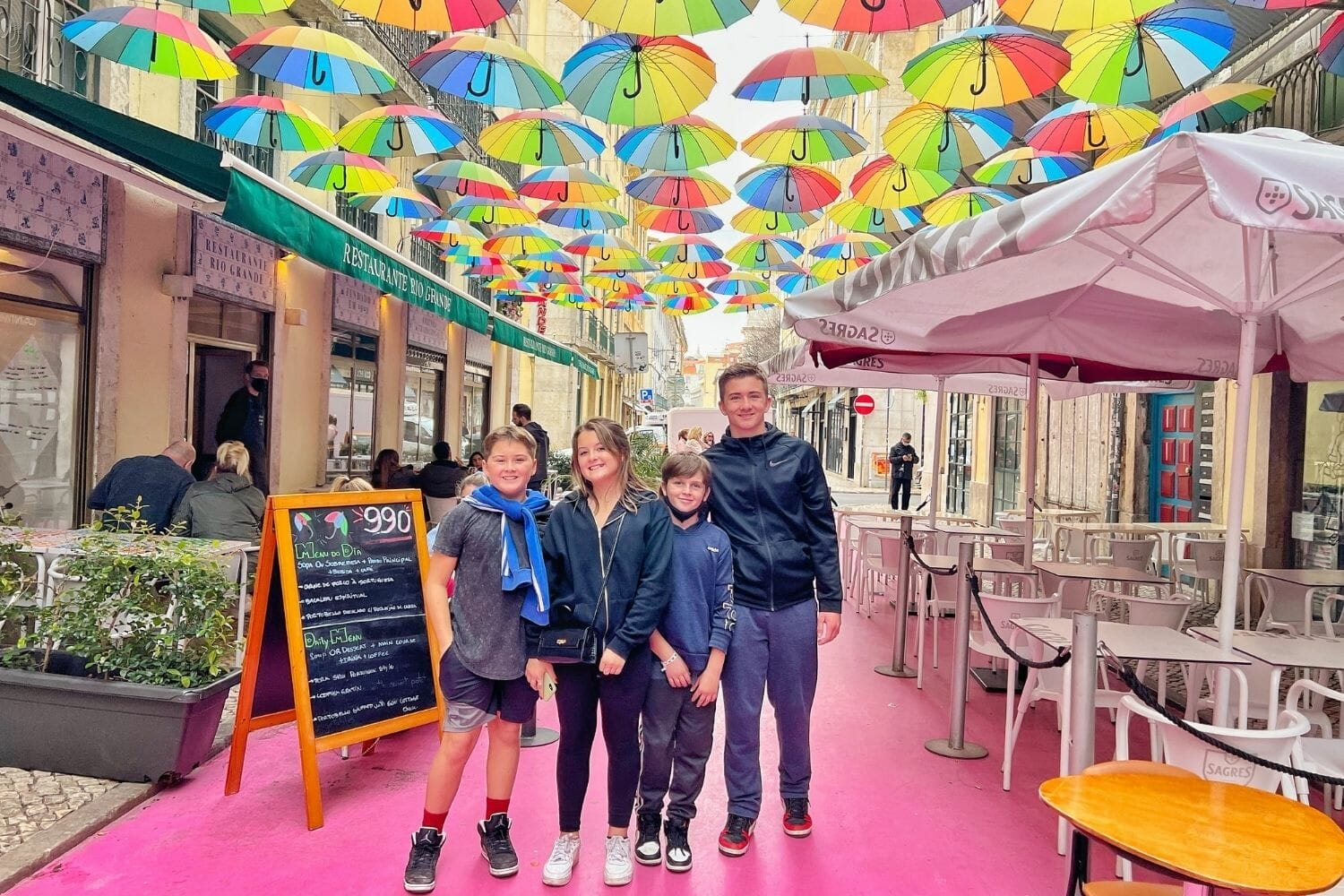 We looked at the map, bought a Rick Steves Best Of Europe book, and started to pick what European destinations we wanted to hit!
If we left March 7th. That gave us about 3 months to travel and get back by June 10th (originally we though June 7th, but once we started to plan and set dates it got pushed back a bit and really could have been more like July 10th).
For our first stop we knew we wanted to stay for 1 week so we had a chance to get over our jetlag and to get settled into the trip. We choose Lisbon, Portugal as our first European country to stop in. This was a pretty "short" flight from Chicago, plus the weather was going to be a bit warmer than other places.
The first location was set now to fill in the rest! We took out the map and looked at exactly where Lisbon was and what was around it. We had also decided we were going to do the Eurail for our trip so went on to their site to see what routes they had trains for.
You can check out their highlevel routes here: Eurail Routes
This helped us determine some of the route since it would be easier if we knew a train went right where we were going. We also knew on this trip we wanted to hit all of the big highlights and as many different countries as we could.
Pace Of Travel
We have had a few people ask why we are moving so fast – staying only a few nights in some places and 1 week at most – in only 2 locations on the whole trip. We are doing this because we love to travel this way! Our whole family gets bored quickly and it is exciting to know we are heading to a new place in just a couple of days.
We also aren't really living normal life on this trip. We Unschool our kids, which means our travel is their school when we are on trips like this. I am working, but very minimal as I have been able to set things up for both of our businesses so I am able to do that by having an awesome team of people that help keep both businesses running from a day to day perspective.
On this trip our goal was to go and see and do a lot and figure out what countries or places we would like to come back to again. We did the same kind of traveling when we first started RVing and after doing that for 8 years we still move quickly for a good part of the year and find other pockets of time throughout the year where we stay put for a month or more.
This is by no means the only way to travel to Europe. You could definitely settle into each location for a week or more and explore it in a different way. For us and with backpacks only it made sense to go for it this way.
About half way into the trip we really saw that we loved this style of travel. Having just a backpack made it so simple. The focus isn't on the things we have, but the experiences we are doing.
We have found down time and usually go in at night by around 7ish so everyone has time to do what they want for a while. We also make sure there are multiple days a week for everyone to sleep in. Other days we are up bright and early to catch a train or head out on an activity.
Having an idea that our family could handle this pace of travel, we dove into the map of Europe and train routes and started to put together a plan.
Planning Spreadsheet
In order to keep track of everything and make it easy to share I created a Google Sheet with the following columns:
Location
Length Of Stay
Dates
Where We Are Staying
When We Will Arrive
Date Charging Card or Paid In Full
Free Cancellation Up To
Confirmed
Total Amount
Train Reservation
Closest Train Station Name
Distance From Train Station
Link To Property
Washing Machine Y/N
I started by first filling in the locations we wanted to go and any set dates where we knew we wanted to be places. More on that process below.
Planning The Stops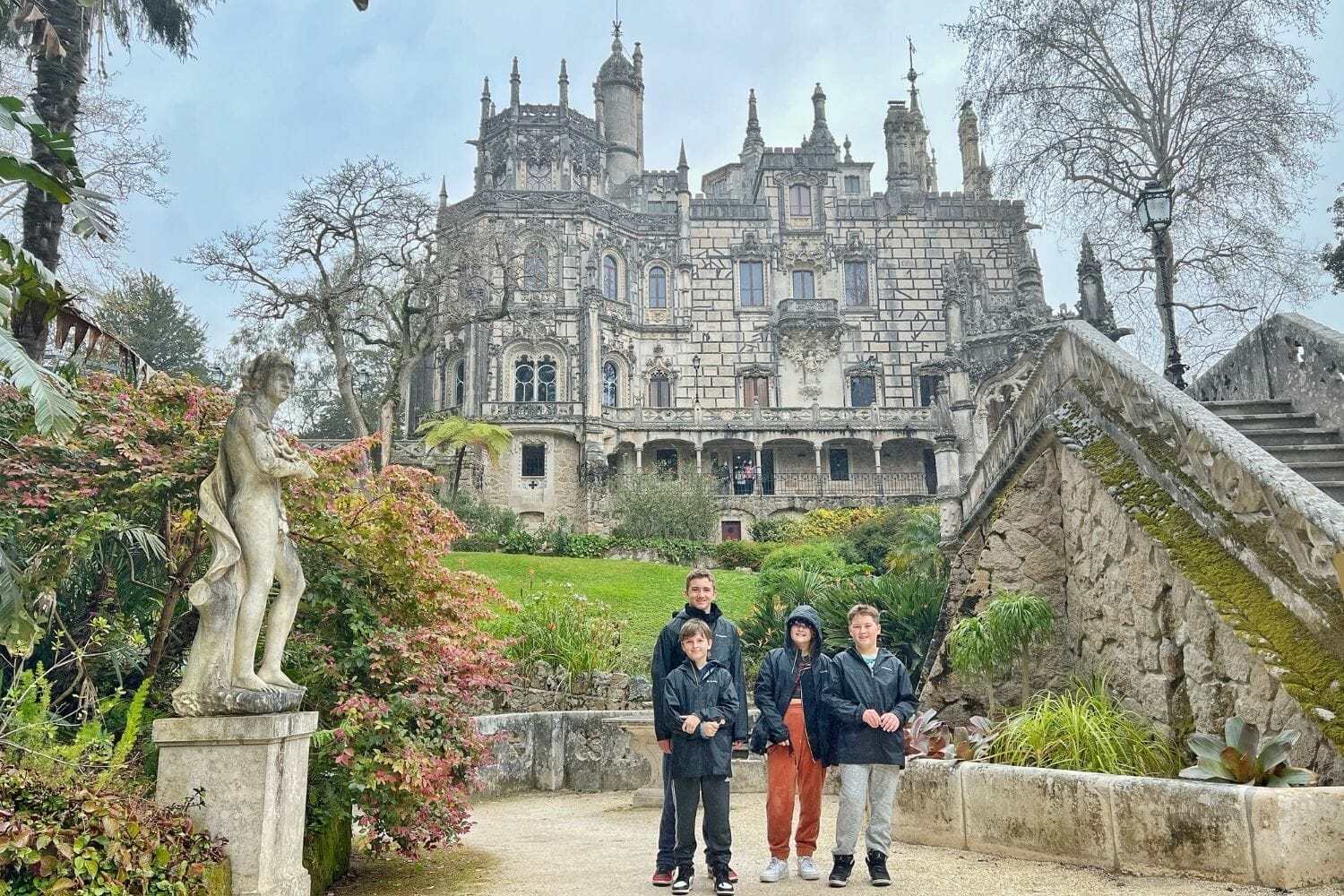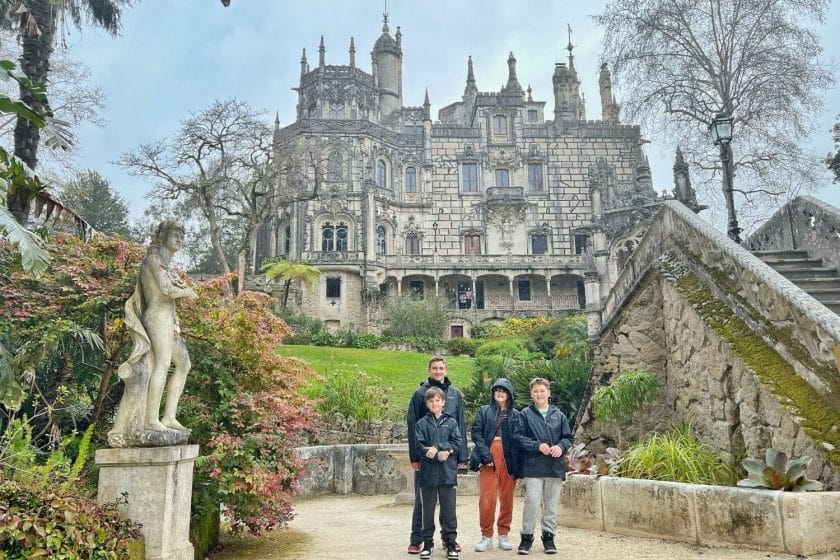 In each country, starting with Lisbon, we looked at the train stops. We thought we could get from Lisbon to Madrid on an overnight train (yes, I said thought) so we planned to go from Lisbon to Madrid.
As I was looking up places to visit in Spain I came across a post about the different festivals in Spain and found that Las Fallas was going to be going on in Valencia right around the time we could be there! That adjusted the schedule a bit so that we could be sure to have 4 days to spend at the festival.
Now I am at:
From here I knew we wanted to do Barcelona, Spain to see the La Familia Sagrada church.
After this and how fast we were moving we thought it would be a good idea to find somewhere in France to just relax for a few days – no sightseeing plans – just sleep in and hang out.
This also got us closer to Italy. Yes, we didn't spend much time in France. But we do have plans to go back to Paris later on in the trip. If you want to spend time in France check out these holidays in the South of France.
Cinque Terre had been on my list for a long time of places I wanted to go. This was an easy one. Same thing with Tuscany. I started to research by mostly googling places to visit in Italy, places to go in Italy with kids, things like that.
Tip – when you google things like this scroll down the results until you find a blog post from an actual family or person not the high level ones like Trip Advisor or Crazy Tourist, but actual blogs written by real people who have done these trips. Trust me the information is way better!!
For Tuscany, I kept seeing these Agriturismo Farms show up. I found a blog post from a Mom who had visited a few in Tuscany and listed her favorites. That is how I found Daiccironi. I am so glad I found it! We went back and forth on if we would do it. If we did we knew we needed to rent a car – since trains don't go into the Tuscany countryside.
After looking more into it we decided it was worth it so added this to the list and booked a car rental for Tuscany (we would pick it up in Pisa when we came in on the train).
From here we knew we would do the other big cities in Italy: Florence, Rome, Venice. We considered going down to Naples and the Amalfi Coast. We also really looked into adding Greece to the trip (and originally had these locations on our itinerary). But once we saw we were running out of time to get back by June we cut these parts out of this trip.
Switzerland was high on my list of places I wanted to go to. The mountains, the glacier water, the waterfalls, sign me up!! When I was researching Switzerland I came across the Bernina Express. It was a train that goes from Tirano, Italy to Chur, Switzerland or vice versa.
Tirano was a train ride away from Venice so it seemed like a great way to get into Switzerland! The Bernina Express was free with the Eurail ticket but we did need to buy a seat reservation for the train. This was one of the first activities I booked as I wanted to be sure we got on this train!
This also meant I planned the next few stops all around the train ride. I am glad we did as met a family who missed the train since the train they had booked to take them to Tirano was running late!
To avoid this we booked 1 night in Tirano (the night before the Bernina Express left). We also booked a night in Chur, Switzerland (where the train got in). So we could travel on the regular train from Chur, Switzerland to Interlaken, Switzerland. My thought was any train travel in Switzerland you want during the day so you can take in the beauty of the country!
I knew we wanted to stay in Lauterbrunnen, Switzerland. It is highly recommended by Rick Steves and the picture of the waterfalls and mountain views had be sold. Problem was the only place we could find to stay wasn't available until a day later . . . hence we had to book another 1 night stay in Interlaken and took the 20 minute train into Lauterbrunnen, Switzerland the next day.
Yes, that was a lot of one night stays. But a couple of things. First, Switzerland was expensive so finding places to stay within our "budget" was not easy. Second, I knew we wanted to do the Bernina Express and this seemed like the best way to make that happen. That was how Switzerland was planned and I am glad we did it since we really enjoyed our time in Interlaken and at the Giessbach Waterfall! We highly recommend planning a Switzerland family vacation. This place is magical!
Tirano, Italy
Chur, Switzerland
From here we wanted to head into Austria for a few nights. We had looked at Vienna, but from a train ride perspective it made more sense to go to Salzburg, Austria.
For Germany, we had Berlin on the list, but as we looked at the other things we wanted to do in Germany (mostly from the Rick Steves Europe book) Rothenburg, Germany and the Rhine Valley area – Munich made more sense.
Prague had been on my list for a long time so I looked to see if this could happen (I knew Craig would love the Beer Spa there!). It could! There was a train from Munich, Germany to Prague, Czech Republic and a train from Prague to Rothenburg, Germany. Add them to the list!
Prague, Czech Republic
Bacharach, Germany
I also had on my list that we wanted to see the Tulips in Amsterdam! We almost stopped mid trip to make a quick run up to Amsterdam to see them at the end of April, but it wasn't really a quick trip 🙂 so opted to set our timing so we could be in Amsterdam before the tulips were predicted to be gone. Side note – we missed the tulip fields being in full bloom, but still saw the beautiful gardens.
From there on the map we saw Belgium and Craig pointed out Luxumbourg. We figured we couldn't do all of the countries around these 2 little ones and skip them! Plus, beer and chocolate?! Add those in too. Just for a few nights.
Luxumbourg – we ended up canceling this trip while we were in Amsterdam as we only had it for 1 night and instead extended our time in Paris.
Now it was time to go back to France and check out Paris. Our original thought was to stay in Paris for a week. But it was expensive and hard to find a place even close to our budget so we opted for just 3 nights at a hostel that turned into 4 when we canceled Luxumbourg – once we knew we could extend our hostel in Paris by a night.
Up next was London, England. From a train perspective we needed tickets ahead of time for the high speed train (The Eurostar) from Paris to London. This meant we had to commit to dates and get this booked! We were almost done with our high level list at this point so we kept adding places to finish out the trip so we could get these train tickets booked.
Check out these great posts: First Time Guide To London With Kids! and Hidden Gems In London.
There were a lot of places around England we wanted to go, but opted to find a place in London and figured we would take the train out for day trips from there. Wales looked amazing so we added a few nights on there as well.
Scotland was next. Craig knew he wanted to try to play a round of golf in St Andrews, so that was on the list. When we looked at trains in Scotland we weren't as happy about where they went and what we could do. So we decided we would rent a car here. That gave us more flexibility on where we would go in Scotland. We booked a car to be picked up at the airport in Edinburgh and took a tram from the train station to get to the airport and a bus from the airport to the rental car place.
From Scotland to get to Ireland we would need to fly or take a ferry. On this trip we were already flying, taking trains, driving so we figured let's add in a ferry! This pushed us to determine where we would be in Scotland so we could catch the ferry to Ireland.
Ireland trains were similar to Scotlands so we decided to rent a car here as well so we could visit the places we wanted to go. It was not easy to take the same car from Scotland to Ireland so we dropped our car in Scotland before we spent 2 days in Edinburgh. Then we took a train to HolyHead, England to get on the ferry to Dublin.
Dublin – (check out this post on a weekend in Dublin)
Galway
Killarney
Dublin to fly back to the US
That got us to the end of the high level list of where we wanted to go. Next we went back through the list on a spreadsheet to put the number of nights we would want to stay at some places. We knew we had a few set days with the Las Fallas festival, Tulips in Amsterdam and when we needed to be back so with those in place we plugged in the rest. Doing this we also checked train routes and times to make sure it would work.
Issues We Ran Into When Planning
We ran into a few issues. No train from Lisbon to Madrid. Ok figured we would book a flight for this. We found tickets that were super reasonable around $35 a person with carry ons.
From Valencia to Barcelona we were having problems finding a train on the day we needed and everything said we had to wait until we were at a train station in Spain to ask at the ticket counter. We knew this meant we might not get the train we wanted so we made sure our stop in Barcelona was able to be canceled or adjusted after we got to Spain.
Good thing it could be since when we got to Madrid and waited in line at the ticket counter at the train station we were told the train we wanted to take was full . . . so we had to find an additional night in Valencia and shorten our stay in Barcelona to one night.
We also ran into a situation where getting from Barcelona to Nice was going to be a 10 hour travel day and included a bus. Craig found plane tickets that were reasonable so we went with that option instead.
Finalizing The Plan
We kept working through our list and getting all of our dates in place and making notes where we had to rent a car, book a ferry, book an extra train (outside of Eurail) and things like that.
We finally had most of our dates in place. Craig had been watching the plane tickets to Portugal and prices had started to go up. We sat down together and asked each other are we really going to do this?!
We were both nervous, scared and unsure. Especially with COVID and where things were at. Everyone had been vaccinated to date so we were ready that way but still we were just unsure of what the atmosphere was like in Europe. But we figured hey if we are going to do this, let's do it now!
Over the years of full time travel and visiting places like Baja, Mexico and Canada we have learned that usually things are way more scary when you are thinking about them versus when you actually are there doing them.
With this in mind we used our credit card points and Craig booked us the tickets from Chicago to Lisbon! OK I guess this is actually happening!!
From there we kept setting dates and planning our travel routes. I had also started to book our overnight stays at places – with all of them having free cancellation – so in case we changed anything we had room to adjust. More on this process below.
Once we got our list and dates complete and saw there were places to stay in most of these places. Craig booked our return flight from Dublin, Ireland to Chicago. Ok here we go! Now for all the details around where to stay and getting from one place to another.
Where To Stay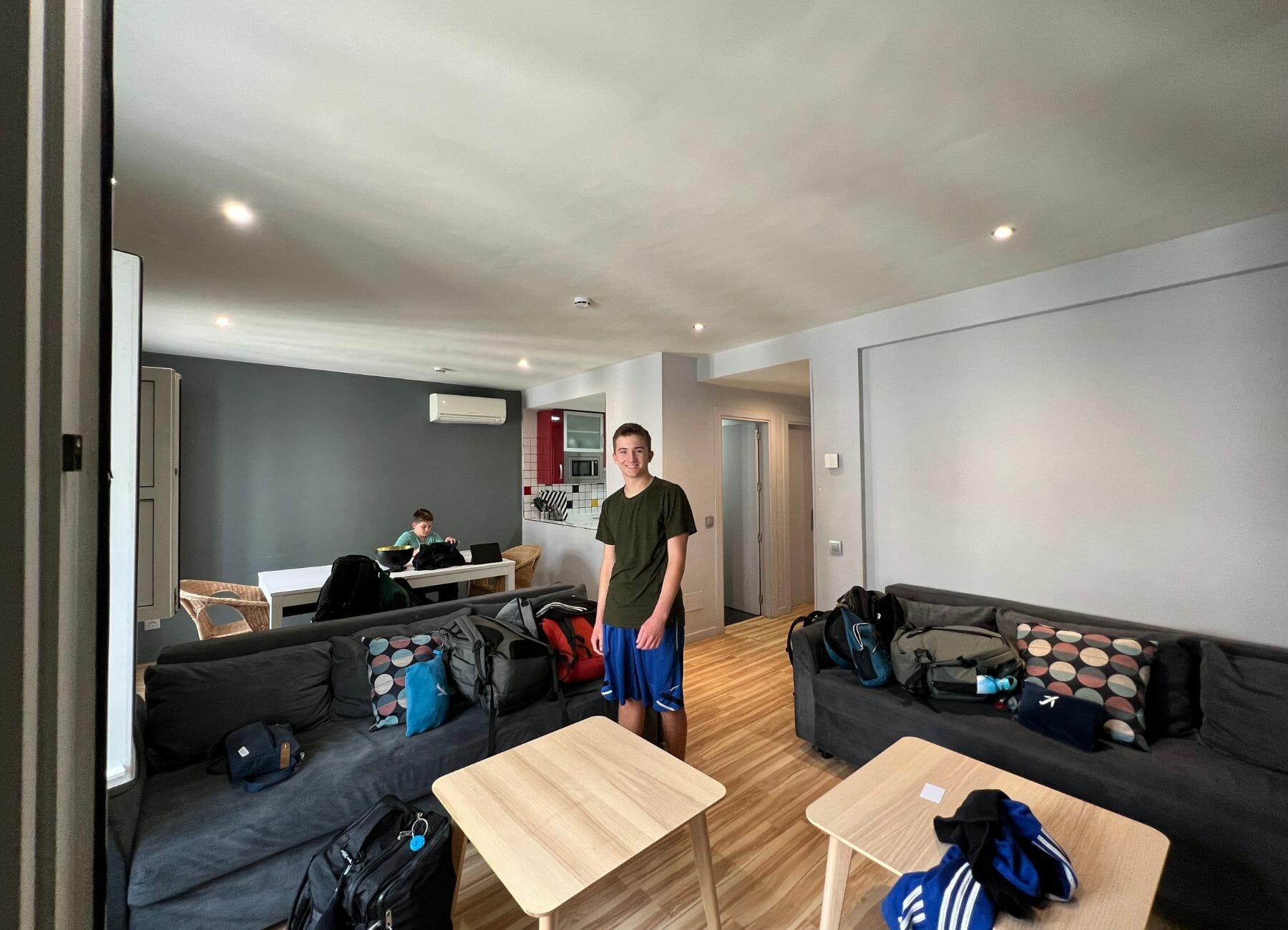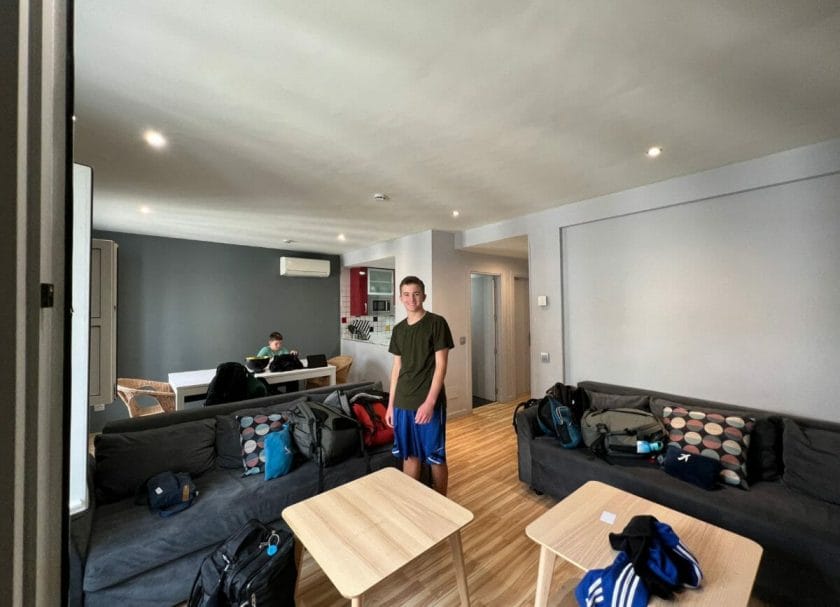 My goal was to set a budget of $100 a night for places to stay. I had looked up a few places and figured this may be doable. In the end it ended up being more like $150/$200 a night (sometimes more). That being said I also wanted to make sure all the places we stayed had good recent reviews. If I wasn't worried about that we could have gone cheaper . . .
We wanted to do apartments, but also wanted to do a good amount of Hostel stays. When we were in Jerusalem we stayed in a hostel. We really enjoyed seeing so many different people from all over the world and even getting a chance to meet and talk to some. Apartments don't really have a shared space like hostels do.
Staying in a hostel means Craig and I are normally in a bunk bed, so not 100% ideal, but hey this trip isn't about 5 star hotels and comfort, it is about adventure!
Side Note – Now that the trip is done and we stayed in a lot of hostels I would say try your best to spread them out. We had a stretch where we were in hostels for over 2 weeks and it got long! Craig and I not having a space for just the 2 of us at night with a door if you get my meaning – put a strain on our relationship during this time. Keep that in mind!
I had the budget of $100ish a night. I did not want to use Airbnb as I am not happy with them. As a blogger we used Airbnb's affiliate program and recommended a ton of Airbnb locations to our readers. A lot of people booked based off of our suggestions. We were making a nice amount of money each month off of this. A year or so ago they decided to cancel their affiliate program. No explanation they just canceled it. This had us very frustrated so we wanted another option.
Booking.com is very popular in Europe so I started to look into Booking.com and really liked their interface. I could find a location, see how close or far it was from the train station or other places we wanted to visit. Plus they had free cancellation on almost all of the stays we were going to book.
On Booking.com we could also keep all of our stops together in one place. This was super handy to have!
Now that I knew we were going to use Booking.com I wanted to make sure the places we were going to stay would work for our family. When you put in a location and the number of people on booking.com you click on the map. You than see the options for places to stay with a price set. I started here to see what was in our price range.
From there you can click on the location to see the rating for the place. I always tried to get places that were at least 8.0 and up. Once I saw the ranking I would click the reviews and sort by most recent to make sure people were still enjoying the location.
I am glad I did this. Some of the places had high rankings but when I searched by most recent reviews the most recent ones were really bad! People talking about things getting stolen from their rooms and the place not helping them out.
I also wanted to find places that were close to the train station. I knew we would be coming in by train and we would have to walk from the train station to get to our place.
With this criteria:
Price range: $100-$200 a night
Ranking: 8.0 or higher
Location: Walking distance to the train station plus how close it was to the city centers
Layout: Beds for 6 people
I worked through finding places for us to stay.
It was hard to find a place to stay In London. I asked in a few facebook groups I had joined and got some recommendations – that weren't on Booking.com. Facebook groups for traveling with kids to a specific place are really helpful for this! I recommend these ones:
Once I was done I went through the list and realized I made a mistake where I missed a day! But luckily we were able to extend. Overall I felt pretty confident with what I had booked . . .
Confirming Where We Would Stay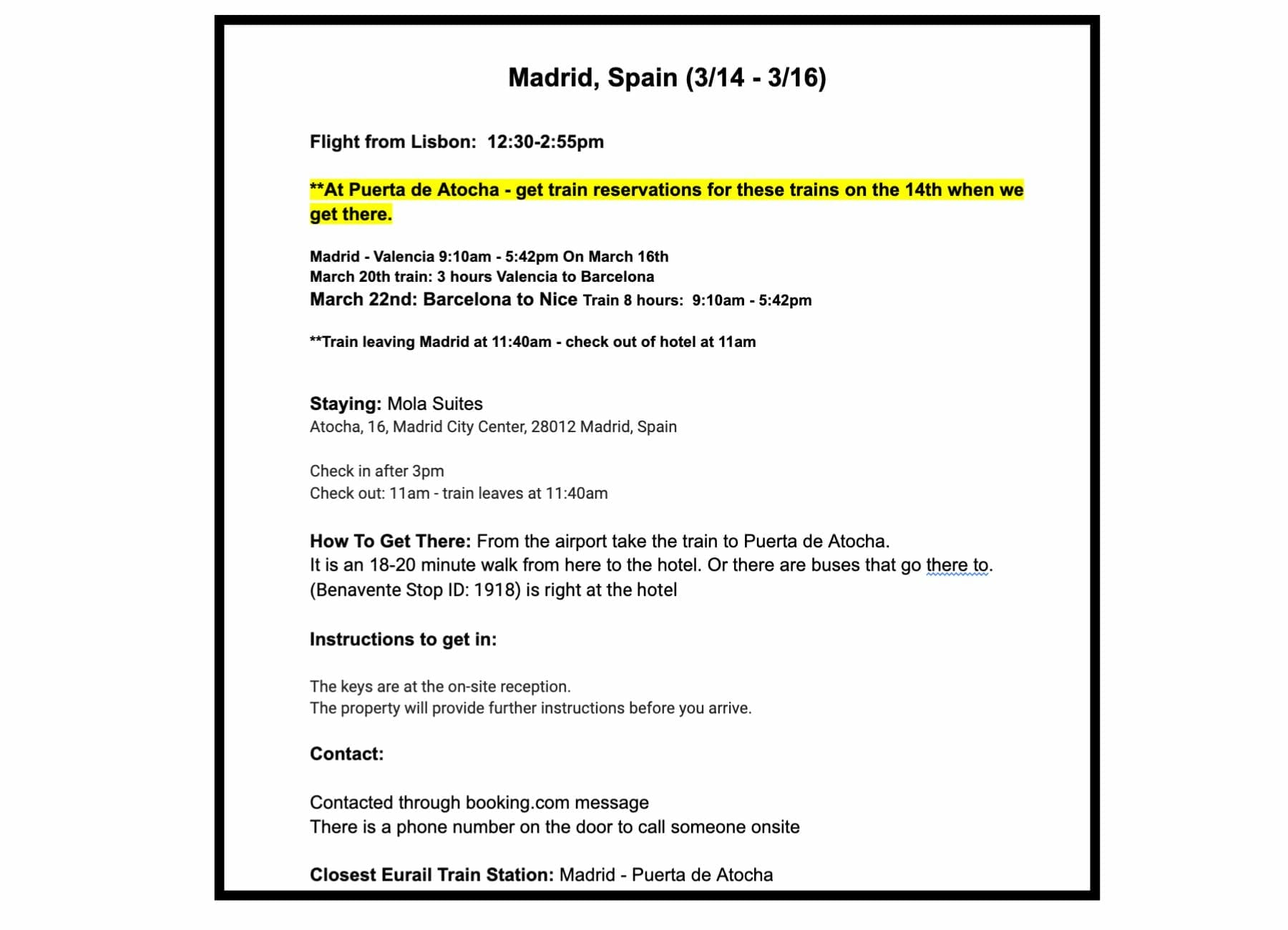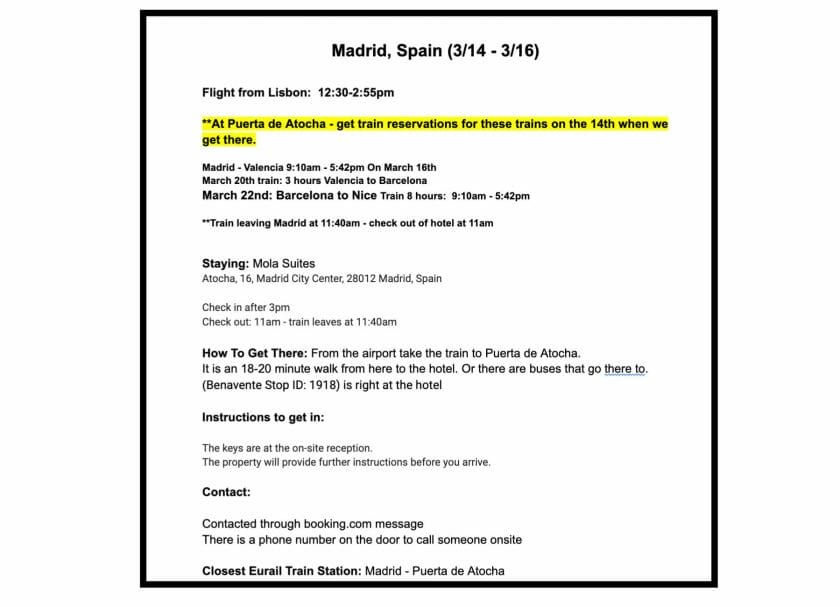 On the Facebook groups I was on people kept talking about how they were notified a week before their trip that the room had been double booked! Umm no I didn't want to get that call!!
I kept a spreadsheet of each place I booked. It had the date we could cancel for free up to, when payment was due, and a link to the location on Booking.com.
I completed the spreadsheet. Craig took over from there. He reached out to each location to confirm with an actual person working there or via WhatsApp if it was an apartment that the booking was set and we were all good.
Yes, this took a lot of extra work. But it meant we knew for sure the booking was booked. It also helped Craig know the route (since I had done most of the booking). Plus he was able to make a connection with the location. Which was helpful when we got somewhere.
If there were any issues he now knew exactly how to contact the right person. A lot of them are on WhatsApp so he was able to save that in his phone. This made it even easier to communicate when we got to a location.
We kept a Google Spreadsheet with all of this information on it. We also created a separate Google doc for each location we were going to be stopping at. With the Google doc we could put more information on it and easily pull up that location when we were getting ready to head there.
The doc had the following on it:
name of where we were staying
contact info
If there was laundry there
how to get into the location
what the closest train station is
what we needed to do to check in
when check in and check out was
and any top things we wanted to do at the location
By the time the planning was done we had a few holes in our plan. Some of them meant we had to readjust. Our van booking for Tuscany just was not happening so we got 2 cars – guess I will be driving in Italy!
We couldn't finalize all the trains/buses until we got to Spain. That meant we weren't sure how we were getting to and from a few places but we had a thought and a plan. Once we got there we got the trains booked that we could and booked the flights to Nice while we were in Spain.
At this point we felt the plan was as good as it was going to get and now it was time to make sure we had all the other logistics in place!
Budgeting
We did not have a set amount of money we were looking for this trip to cost us. We had a high level idea of what we wanted the budget to be but we knew that would be fluid.
In all honesty I think it is hard to truly budget for a trip like this. There are a lot of unknown things that come up. Plus once you are there you want to do, experience, and eat all the things!!
We went into the trip with a high level idea of what we thought we wanted to spend. We definitely spent more. That being said we weren't trying to be super careful. If we were we could have spent less and still had an amazing trip.
Things we realized we wanted to cut back on while traveling. Our kids don't really care if they have an amazing meal. That meant we could just order pizza to go multiple times a week and bring it back to our place to eat. Craig and I would also grab a bottle (or two :)) of wine at a store on the way home. This is always cheaper compared to getting alcohol when you are out somewhere.
From a high level we were thinking the following:
Eurail Tickets and Car Rentals: $5,000 – $6,000
Plane tickets: we used credit card points for one way the other was about $2400
Places to stay: $3000 – $6000 a month ($100 – $200 a night)
Eating: $100 – $150 a day
Extras: No idea!
Overall we thought we would spend $10,000 – $15,000 a month (this was after paying for all accommodations, travel, etc). We stayed pretty close to budget the first 2 months. Not so much the 3rd month when we got to the UK.
Here is the final of what we actually spent on our 95 day trip in Europe:
| | |
| --- | --- |
| Accommodations | $20,000 |
| Food | $15,000 |
| Travel | $12,000 |
| Activities | $5,000 |
| Cash We Took Out | $4,000 |
| Miscellaneous | $4,000 |
| Total: | $60,000 |
Accommodations
These came out to be about $210 on average a night. In the end we liked every place we stayed. Some we liked more than others, but overall we were very happy with everywhere we stayed.
Food
We did a combination of eating out and grocery shopping. With the majority of it being eating out. We usually only did 1 sit down type of meal a day – meaning a meal with a server. The other meal was either just grabbing something at the store or doing a fast food type of meal or getting take out food and bringing it back to our place.
A lot of times we did a later breakfast and an early dinner with just a few snacks in between – which a lot of the time was gelato :).
Travel
Here is a breakdown on the travel expenses:
| | |
| --- | --- |
| Flight there (Chicago to Lisbon) | 2500 |
| Eurail (3 month unlimited travel for 3 adults and 3 kids) | 2881 |
| Flight Home (Dublin to Chicago) | 2410 |
| Flight from Lisbon to Madrid | 270 |
| Flight from Barcelona to Nice | 290 |
| Car Rentals (3) (Tuscany, Scotland, Ireland) | 2400 |
| Ferry to Dublin | 184 |
| Train seats, extra trains, gas etc | 1065 |
| Total: | 12000 |
We really liked the Eurail and would definitely recommend using it when traveling in Europe! We were also very happy we rented the car in the places we did. The Ferry to Dublin was another great way to travel.
Activities
Most of the activities were purchased through GetYourGuide or direct on the places website. A lot of it we planned the day before we went. Some of it we did ahead of time.
Cash
We took cash out and used it. We didn't need much cash as most places took a card. But there were still a few places that were cash only. I did not track where we spent the cash we took out but I would say most likely on food – which would increase the food total.
We always went to an ATM to get cash out.
Miscellaneous
This was for the things I wasn't sure what they were when I looked on my card. Most of it was random things, shopping, probably food, a few activities. So if you are trying to be really accurate take this money and split it across travel, food and activities.
Things To Get Ahead Of Time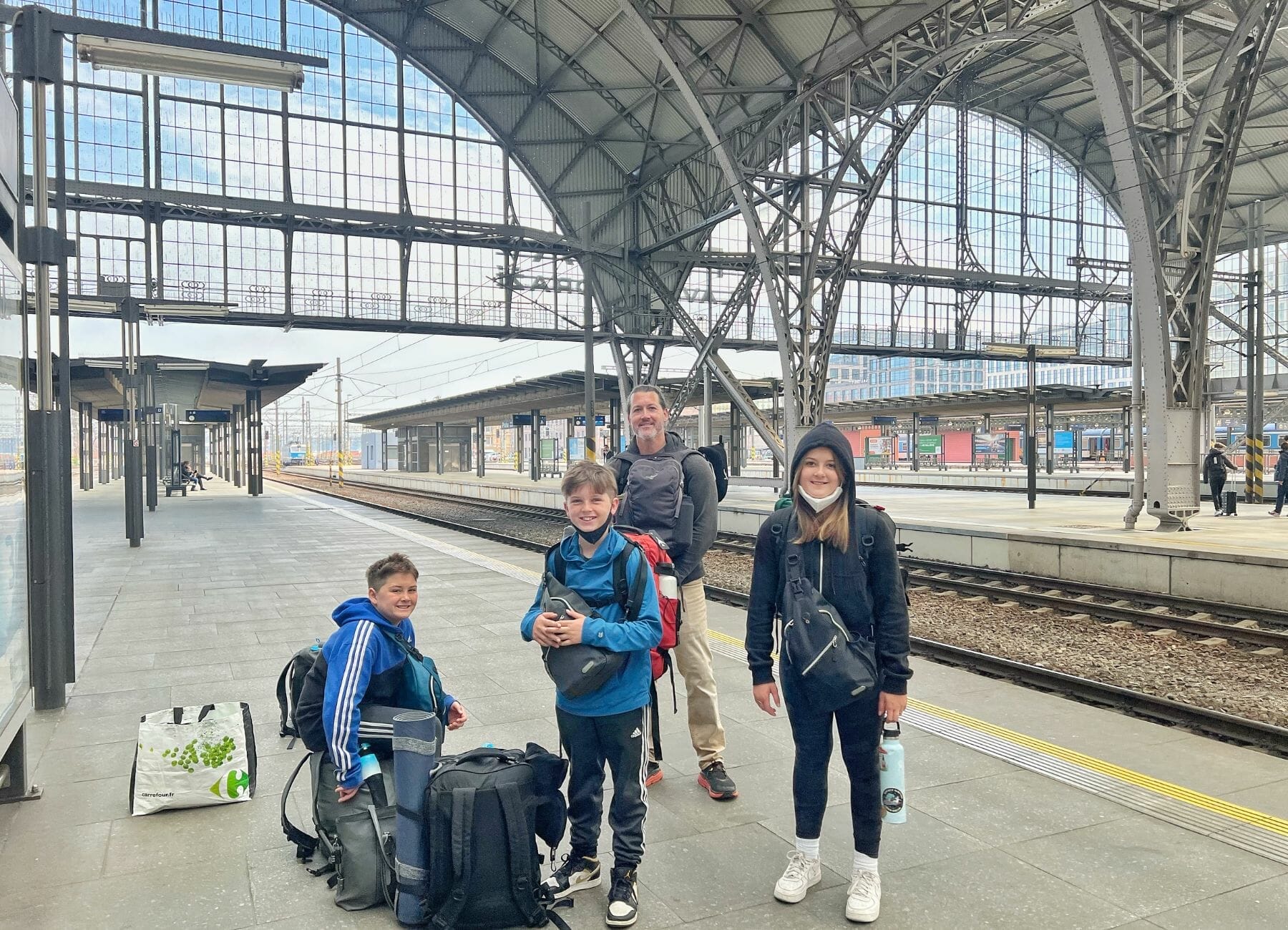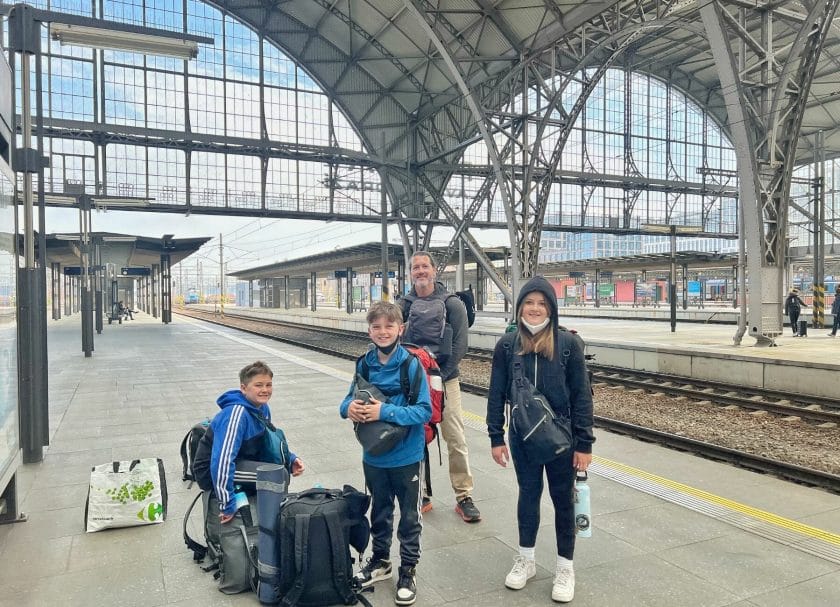 Passports
Always be sure your passport is as current as it needs to be! In most places it can't be expiring within 6 months so be sure to check that based on the country you are going to.
International Drivers License – we would be driving in another country. We saw mixed reviews on if you needed this but figured we would get it just in case. It was easy and we did it at a Triple A location. We did need this in Italy!
Covid Vaccine Cards
Who knows what will happen with this. But for now we knew we all needed to be current with our shots and needed our vaccine cards.
Travel Locator Forms
Again who knows if this will continue. But Craig did a lot of up front research to make sure we had all of these filled out when we needed them. It is always good to research where you are going and what you will need before you get to the airport.
Internet/Cell Coverage
I would be working while we were there. Plus we wanted to be sure we had a way to stay in touch with family and friends back in the US. Craig asked around and did some research and GoogleFi seemed to be the best solution.
We were able to get a plan that had a hotspot option so I can use it for work as well. Plus a lot of the places we stayed at would have WiFi.
The coverage was good enough and worked well for us for the whole 3 months.
**Travel Tip – we did get a message that we had to use our plan state side after 3 months or it wouldn't work for us anymore! Luckily we were heading back so it was all good.
Originally we left the sim cards from our Verizon plans at home. We ended up needing my parents to bring them to us in Europe (luckily they were meeting us in Italy). I had some issues getting verification texts on GoogleFi to access a few of my work things.
That being said I would bring those along with you just in case you need them.
We did pause our kids Verizon plans while we were in Europe. But kept ours active so we could do call and text forwarding.
Laundry
When researching for places to stay it was important to me that every other place had at least a washer that I could use. A lot of places in Europe do not have dryers. For that reason we brought a travel clothes line that we did end up using multiple times!
We only had limited clothes since we just had a backpack. With having a washing machine at least every other stop we were able to make it work. Probably since we were moving so quickly! In any case don't forget how important this could be to you on your trip. Especailly if you aren't bringing a new outfit and underwear for each day.
It is usually listed on the booking site if they have one or not or else reach out to ask. A few times we didn't think they would and they did!
Money
I would say I don't know if we were smart about this. Or if it just worked out but we didn't stress about exchanging any money before we got to each location. We brought $500 US dollars with us – that we never touched.
Once we got to a new currency location – luckily all of the EU was Euros so that meant we could use the same money in most countries, we would just go to an ATM and get money out. The ones that were different were Switzerland, Czech Republic and the UK (not Ireland they are Euros).
We had heard to be sure the ATM looked legit and to keep an eye out for what the local banks were called and to make sure the ATM was associated with one of those banks. It was never an issue for us and we were always able to find an ATM.
**NOTE – we had heard that when the ATM machine asks you if you want the conversion rate to say No! If you say yes you are going to be double charged for the conversion rate. Same thing when using your card always say you want it charged in whatever currency is where you are. That way your bank does the conversion rate and it is usually better.
We used our CC or phone – with the tap to pay – everywhere we could. Which was most places, but there were still a few random stops that were cash only so we tried to always have some cash on us.
Overall this was not stressful and worked very seamlessly. Just be sure your debit card will work internationally and same with your CC. This is an easy call to your bank or CC company.
Language
People asked about the language barrier. For the most part it was not much of an issue. Almost everyone spoke some English. And if they didn't, Google Translate on our phone worked great.
There were definitely times we had to be patient or that made it hard to order the exact food or drink that we wanted, but overall it was totally fine as long as we had a little patience.
What To Pack
I am going to do this as its own post as I think it makes sense to have its own. I didn't want to write this until we had been on the trip for over a month to make sure what we brought with was right! Post coming soon – but know that going with the backpack worked out great and was plenty of clothes for our whole trip!
There you have it how to plan your Europe trip!! Time to get planning!!
If you are looking for more info about places to visit and what to do. Check out these posts:
Tips on Visiting All 5 Cinque Terre Towns (Itinerary Included)
Backpacking Europe Packing List (With Kids!)
30+ Best Things To Do In Lisbon, Portugal
1 Day In Belem (Lisbon) – 9 Awesome Places To Visit
1 Day In Sintra Portugal – 3 Places You Don't Want To Miss!
One Day In Madrid Itinerary – 14 Stops Not To Miss!
A Tourist Guide To Las Fallas Festival in Valencia Spain
15+ Things to do in Tuscany, Italy
Pin This Post For Later: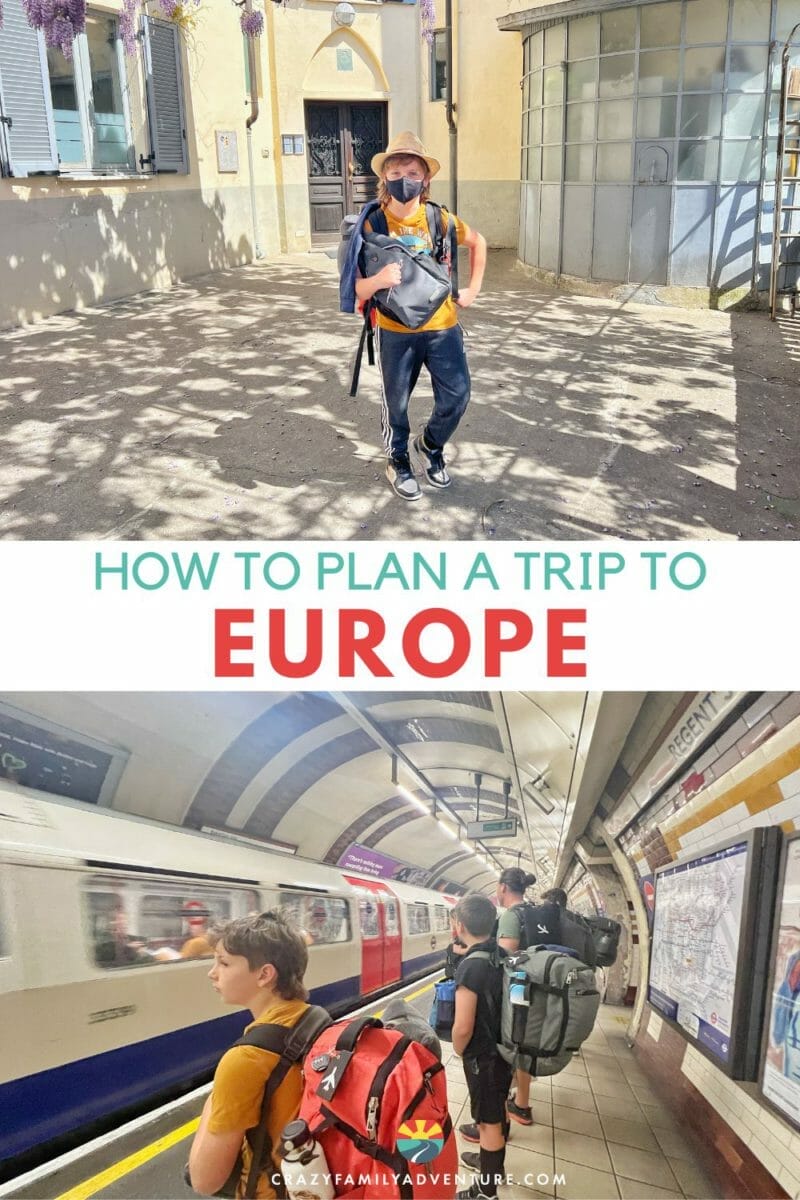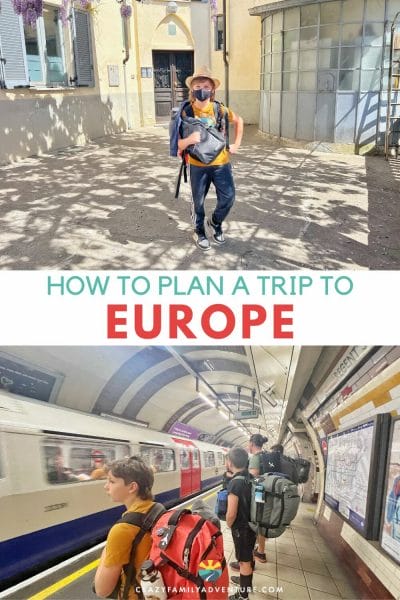 DISCLOSURE: This post may contain affiliate links, meaning I get a commission if you decide to make a purchase through my links, at no cost to you. Please read my disclosure for more info.