While staying in Lisbon, Portugal we decided to take a day trip to Sintra. We are so glad we did! We loved it! There are so many amazing things to do in Sintra. We choose 3 locations for our trip: Quinta Da Regaleira, Moors Castle and Pena Palace.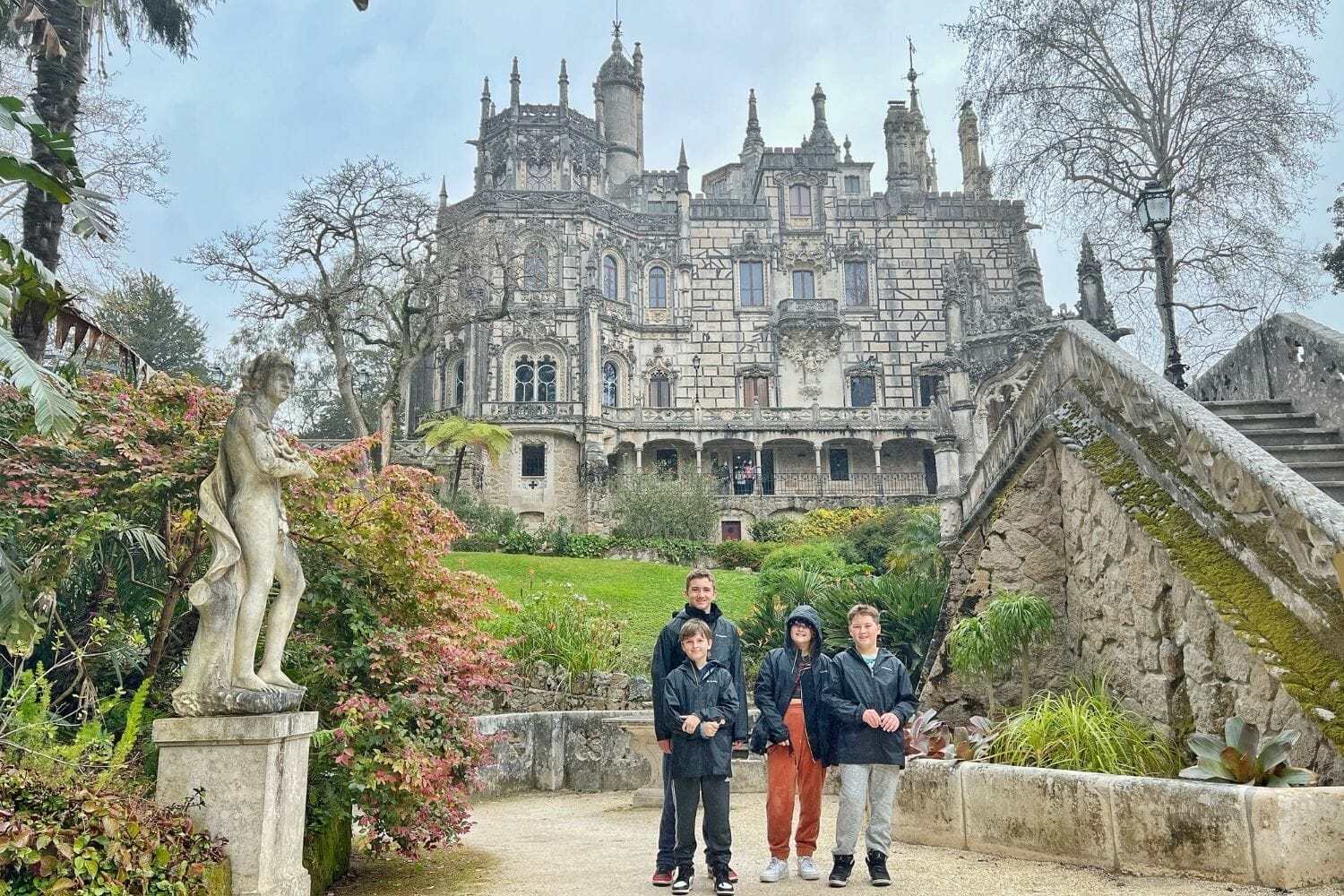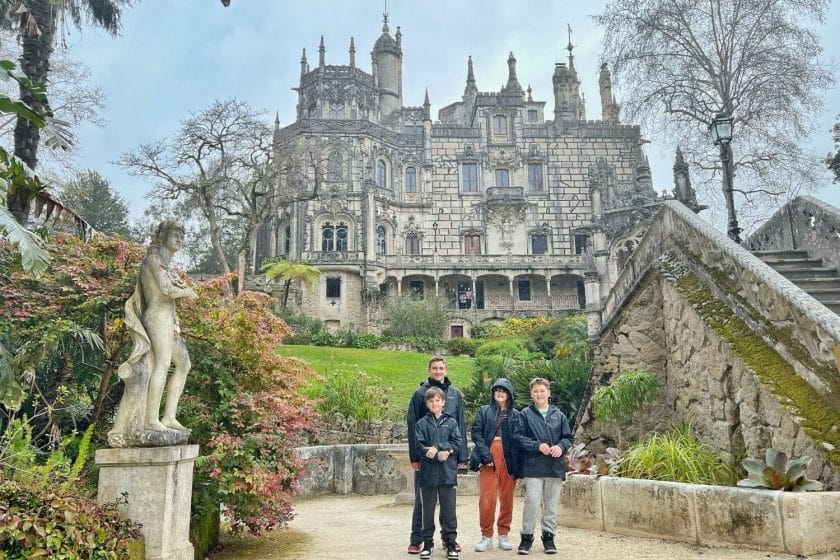 There are more things to see and do in Sintra but with 1 day this is what we opted to do and we wouldn't change it!
We took the train from Rossio station in Lisbon (free with our Lisboa card) at 10:10am to Sintra.
It was a 40 minute ride and we got off at Sintra which was the end of the track (there is an additional Sintra stop before this one – don't get off at that one! Stay on the train until the last stop).
Here is a map showing the different locations in Sintra: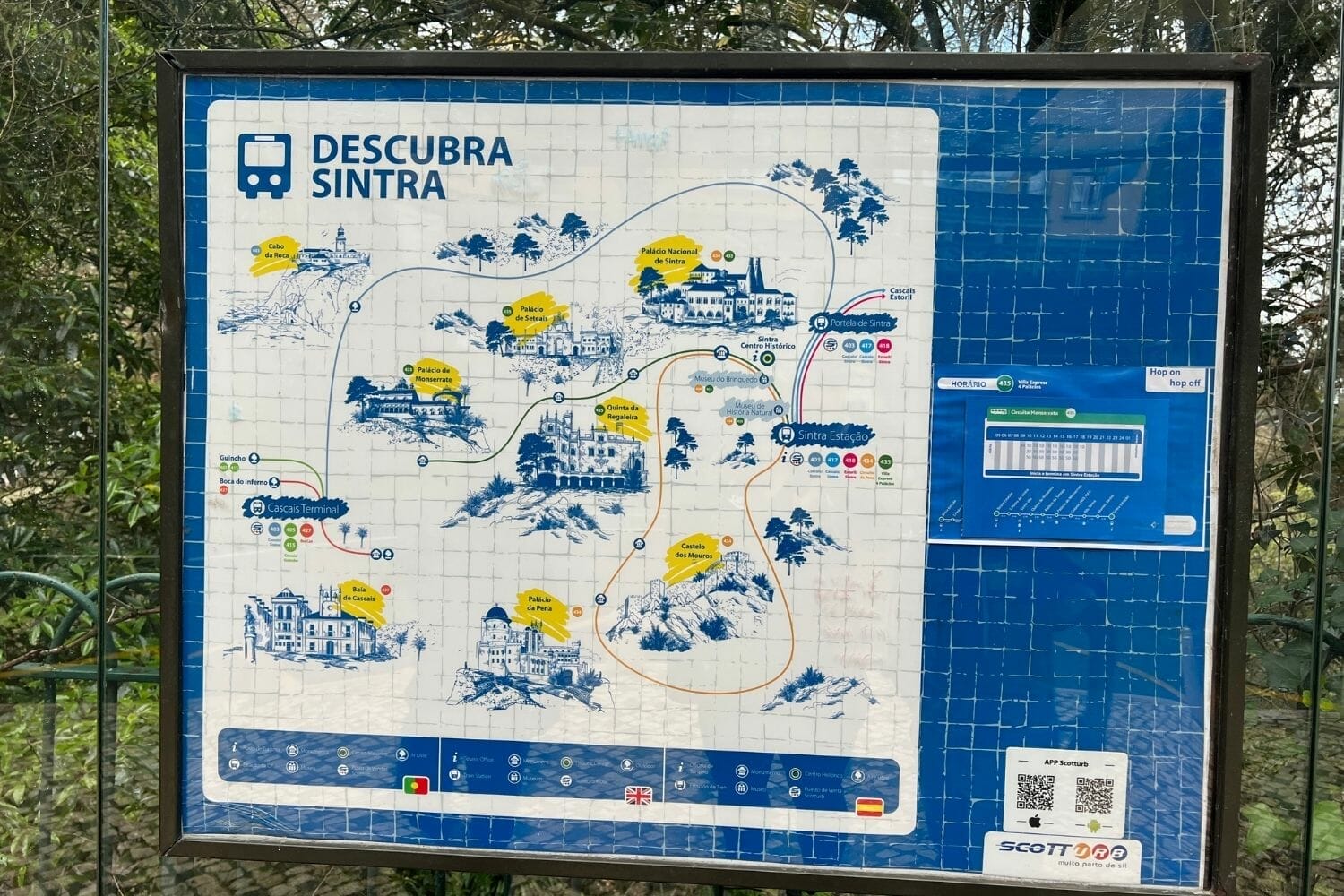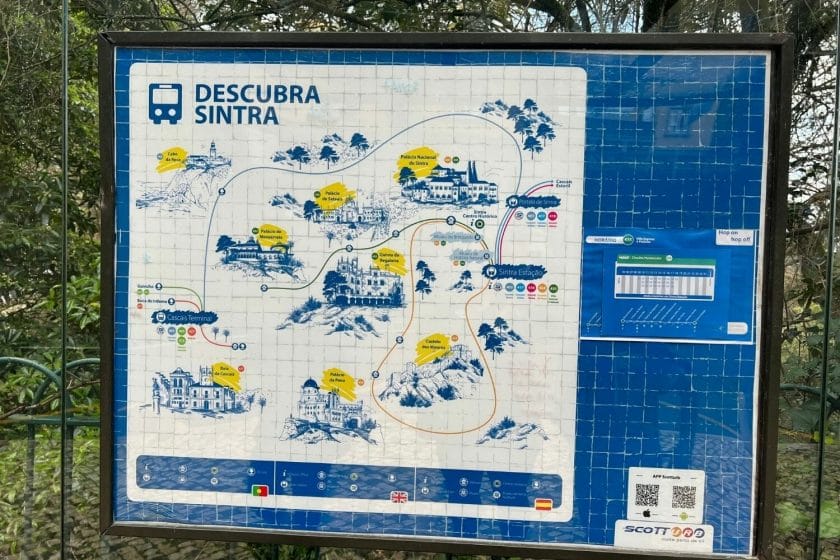 You can take a bus but we opted to walk to Quinta Da Regaleira. It was about a 20 minute walk and we did get lost following the GPS. Follow signs in the city or ask someone – do not follow GPS.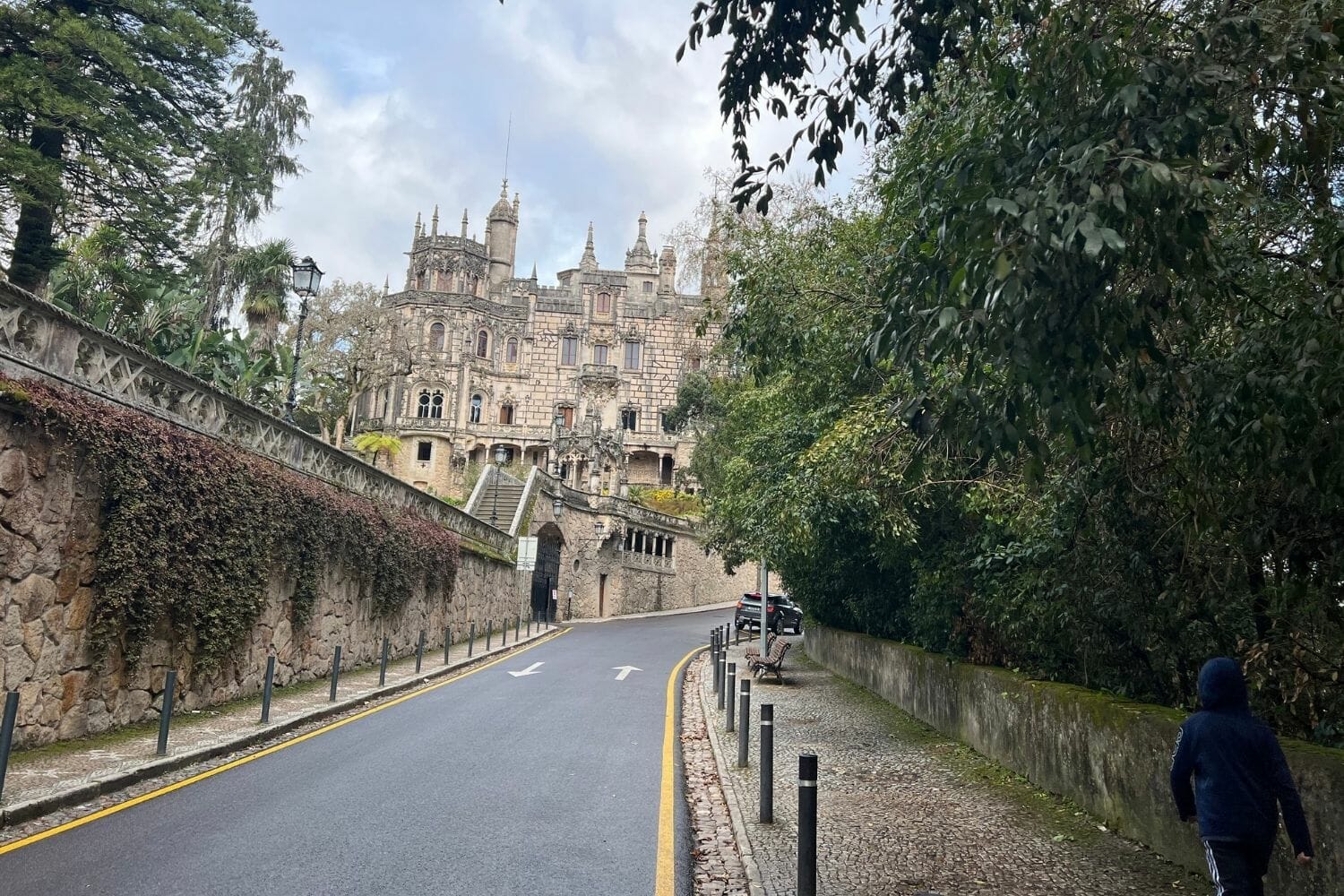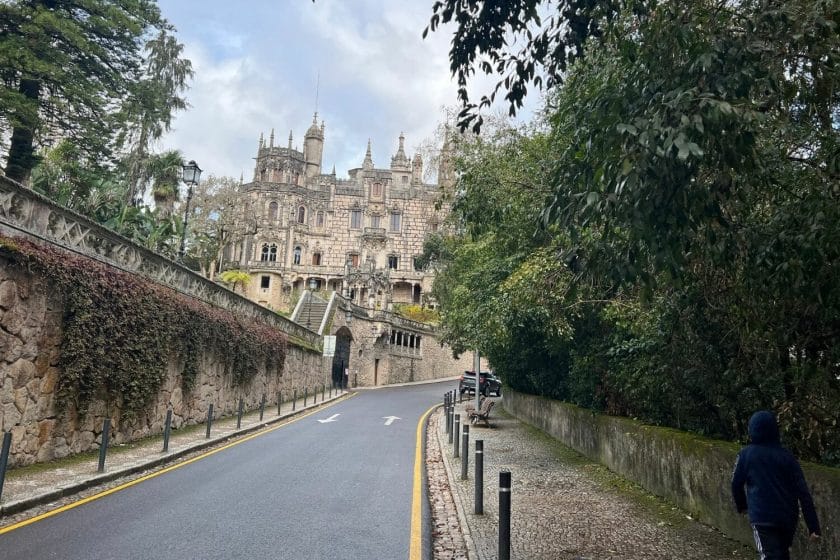 We did have to walk on a tight sidewalk but it was totally doable and cool to see the city as we walked through it. Plus there were other people walking as well so it was totally fine to walk.
Quinta Da Regaleira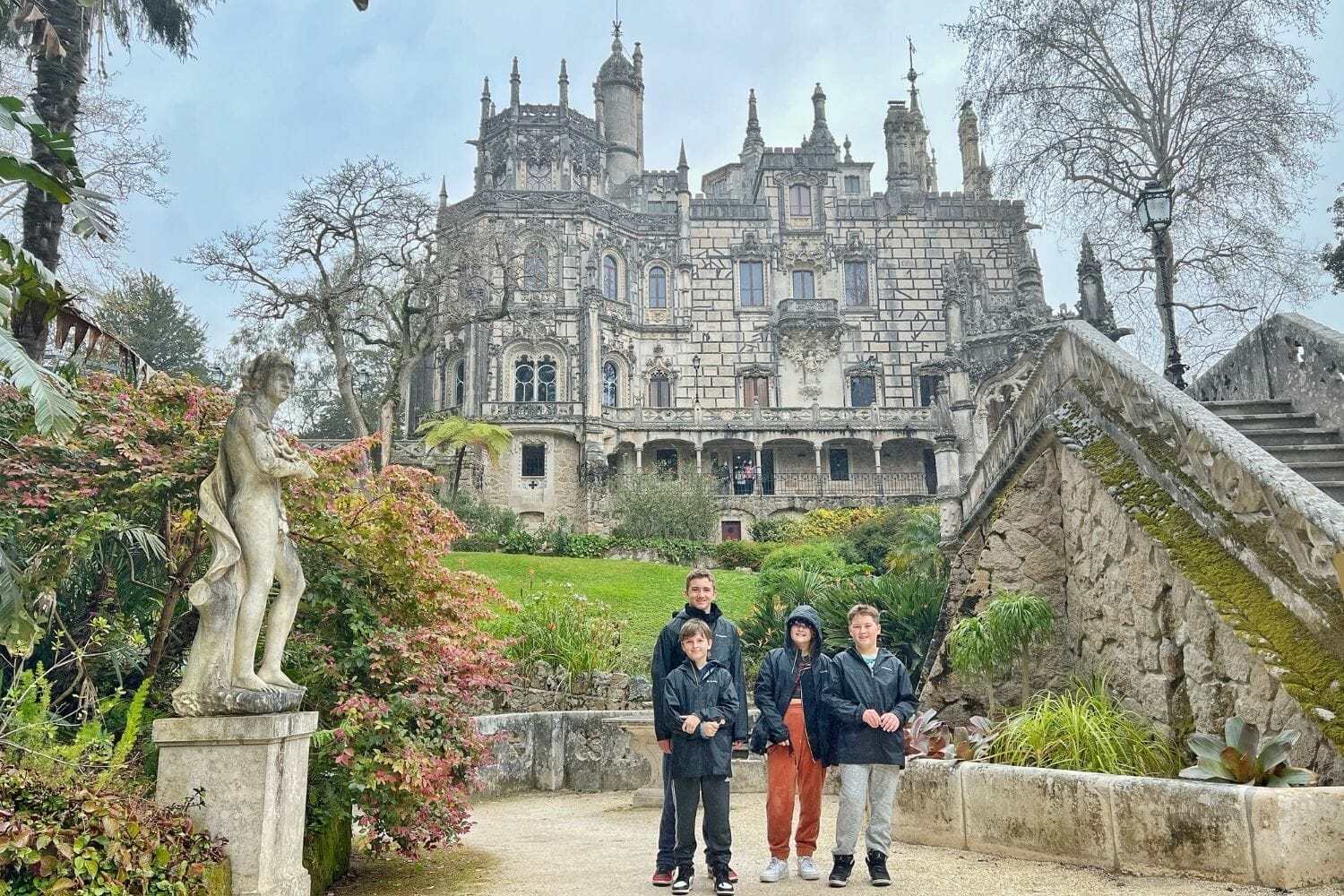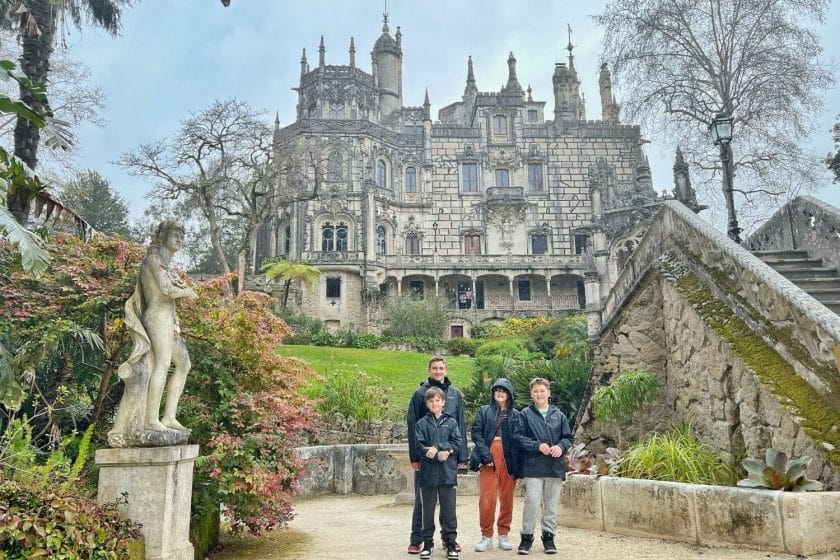 This place was awesome!! We did not buy tickets ahead of time but this may be something you want to do if you plan to visit during the summer months. You can buy tickets online here. We did not do the guided tour – with kids I don't think you need to. Just let them enjoy exploring the grounds!
We started by stopping to get the kids some ice cream at the cafe right by the entrance. I could tell they needed a little pick me up after the train and walk! This also meant we had time to study the map we were given of the property, when we bought our tickets, to figure out where we wanted to go. From there we took a bathroom break and headed out to explore.
I really wanted to get to the Poço Iniciático or the Initiatic Well – I had seen pictures and it looked amazing! We tried to head straight here – but came across so many other cool places to stop and explore on the way that it took us a while to get there.
There are towers to climb, random walk ways to go down, and so much exploring. Cannon said we could have spent all day there just running around and exploring. I totally agreed!
We knew this was the first stop of our day and we had a lot of other things to get in so we had to move things along faster then we would have liked to. If you plan to come to Sintra for multiple days I would leave at least a half a day to explore this property!
Poço Iniciático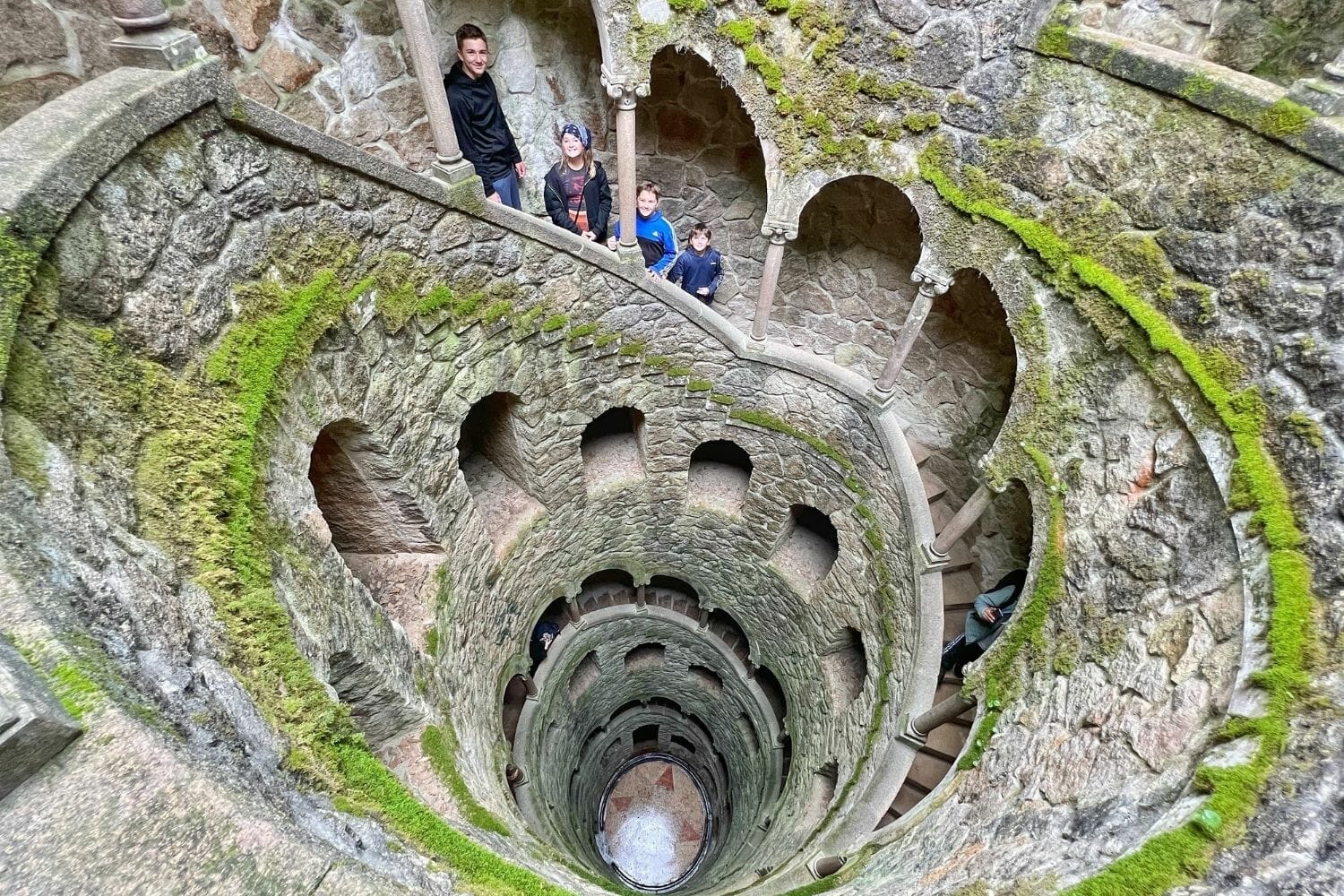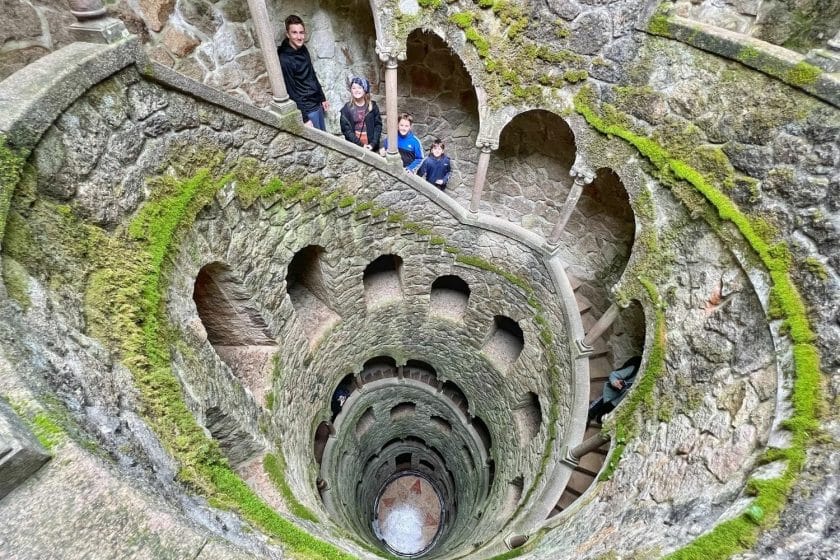 You get here and go in – there is a worker there to help move everyone along. You start from the top and make your way down to the bottom of the well.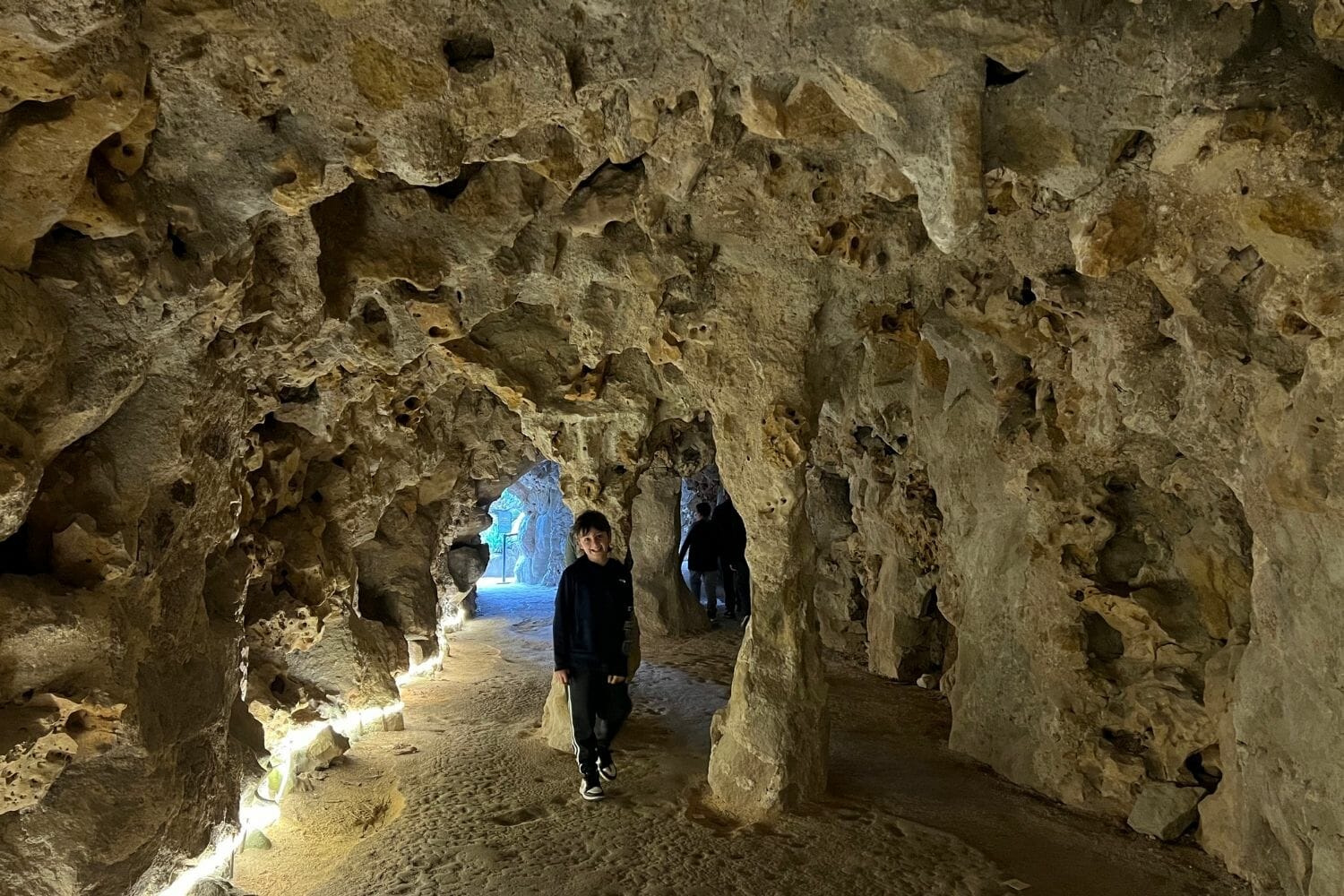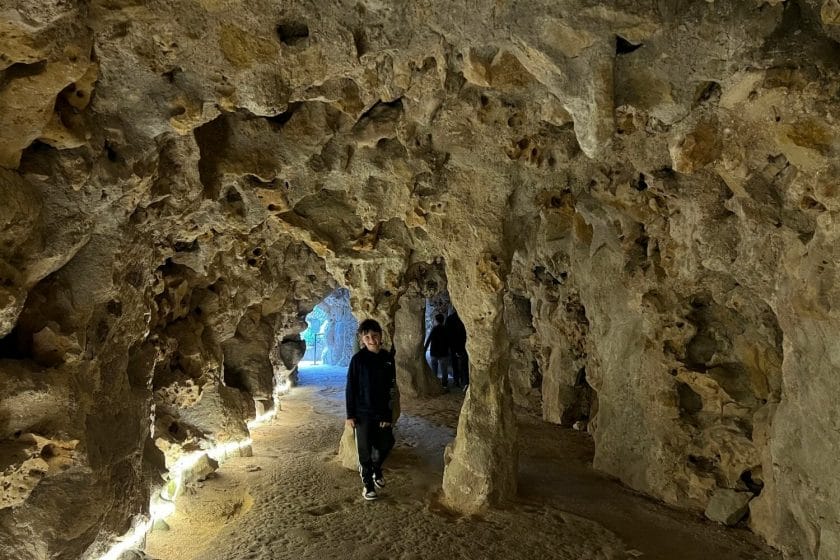 At the bottom you walk through tunnels either to back of the waterfall or all the way out.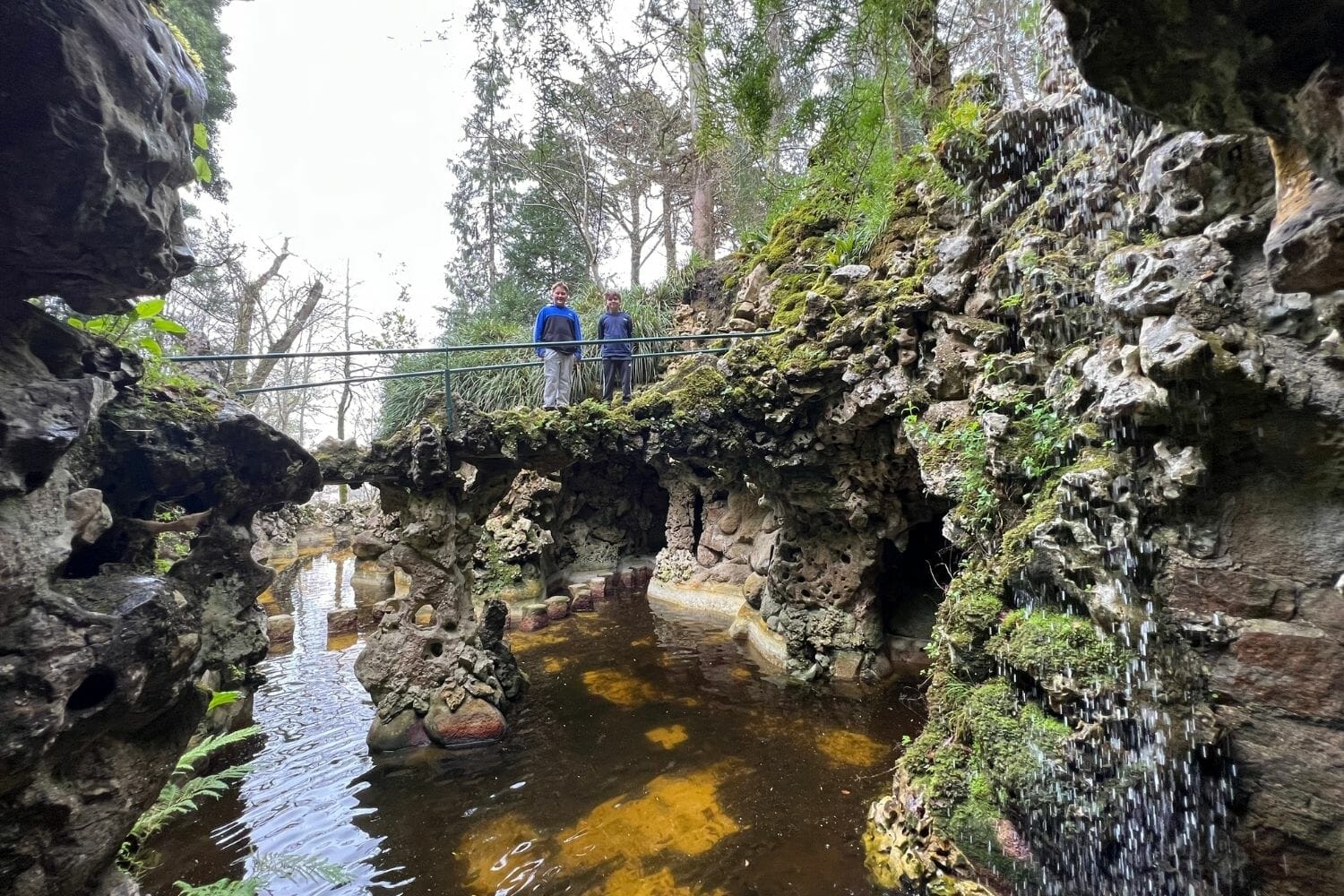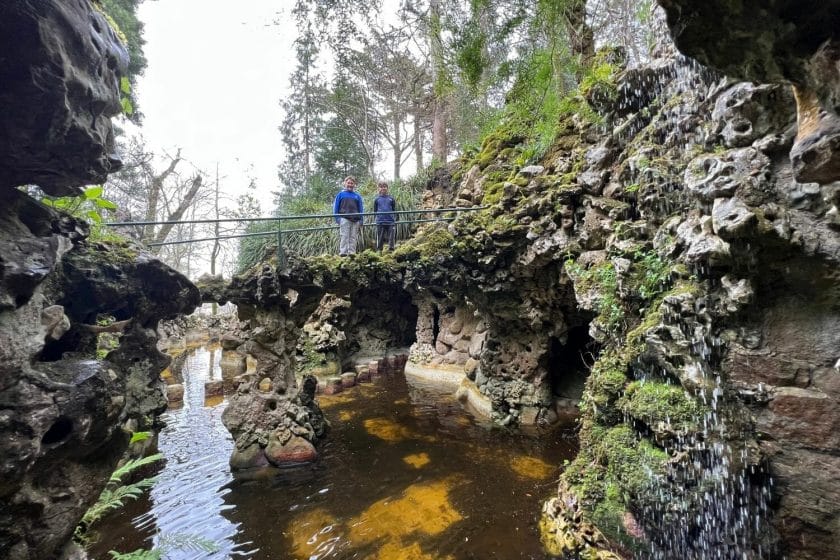 We went to the waterfall and waited there for Cannon and Knox to make their way out and over the bridge above the water so we could take their picture. It was really cool!
Towers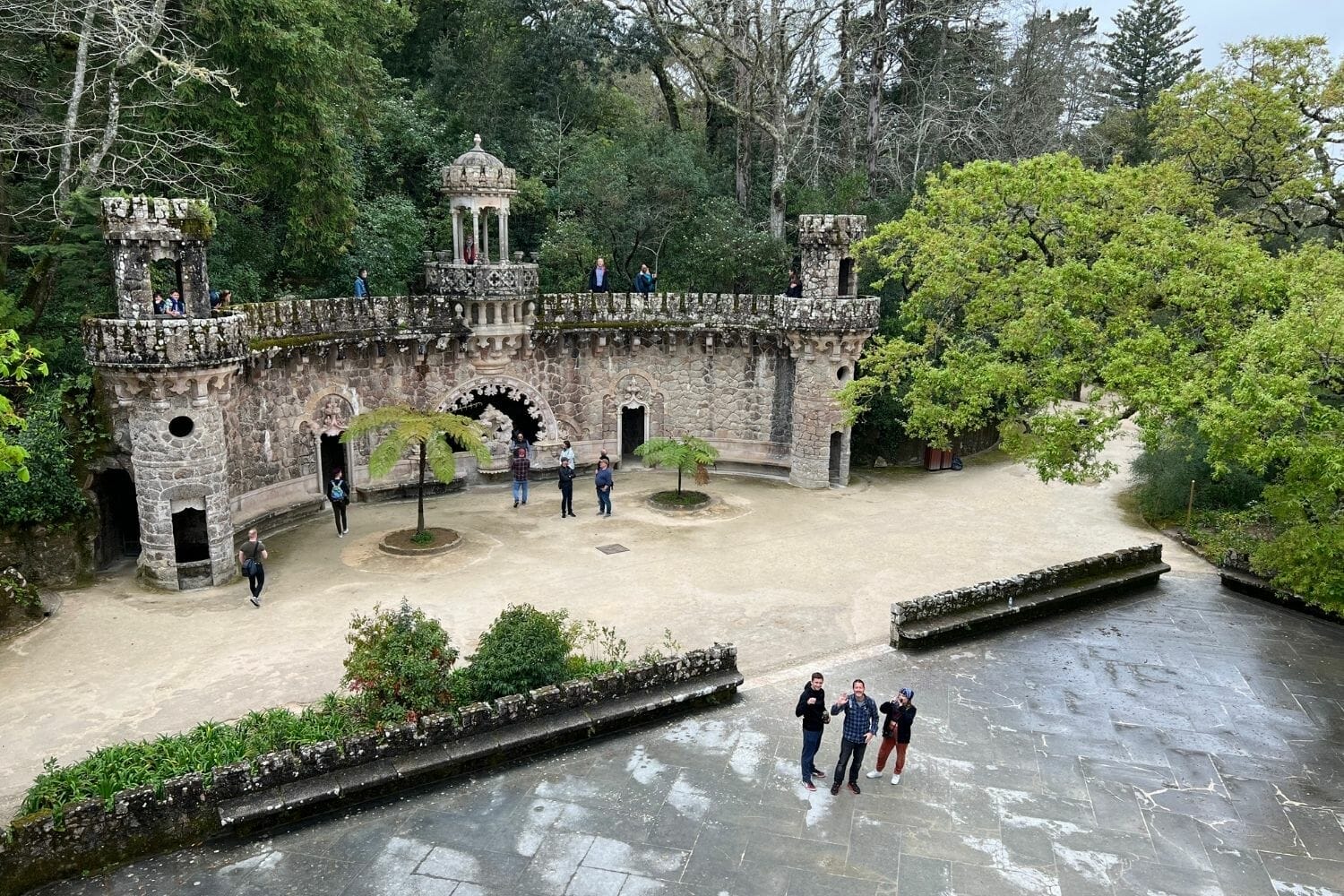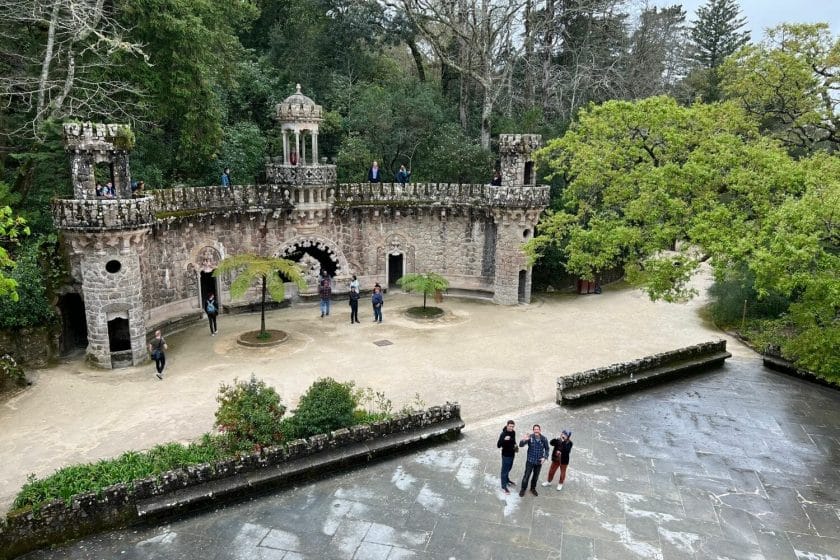 We continued walking after that, not following a map and ended up at another tower that the kids climbed up. Once they were up there they pointed at the tower across the way and told me to climb that to take their picture from there.
The towers gave amazing views of the Quinta Da Regaleira and also the surrounding area of Sintra. From here you can just keep walking and exploring and picking random paths to go down.
Palace
Next up we headed to the Palace. You are able to walk through the bottom floor. It was a quick walkthrough but definitely worth it to do it.
Logistics
Tickets
We bought our tickets when we got there. If it during high season you probably want to buy your tickets ahead of time online here.
Time Spent
2 – 4 hours (we were there 2 and it was not enough). Really if you have half a day to spend here and your kids like to explore set aside the time to do it!
Castle of the Moors/Castelo Dos Mouros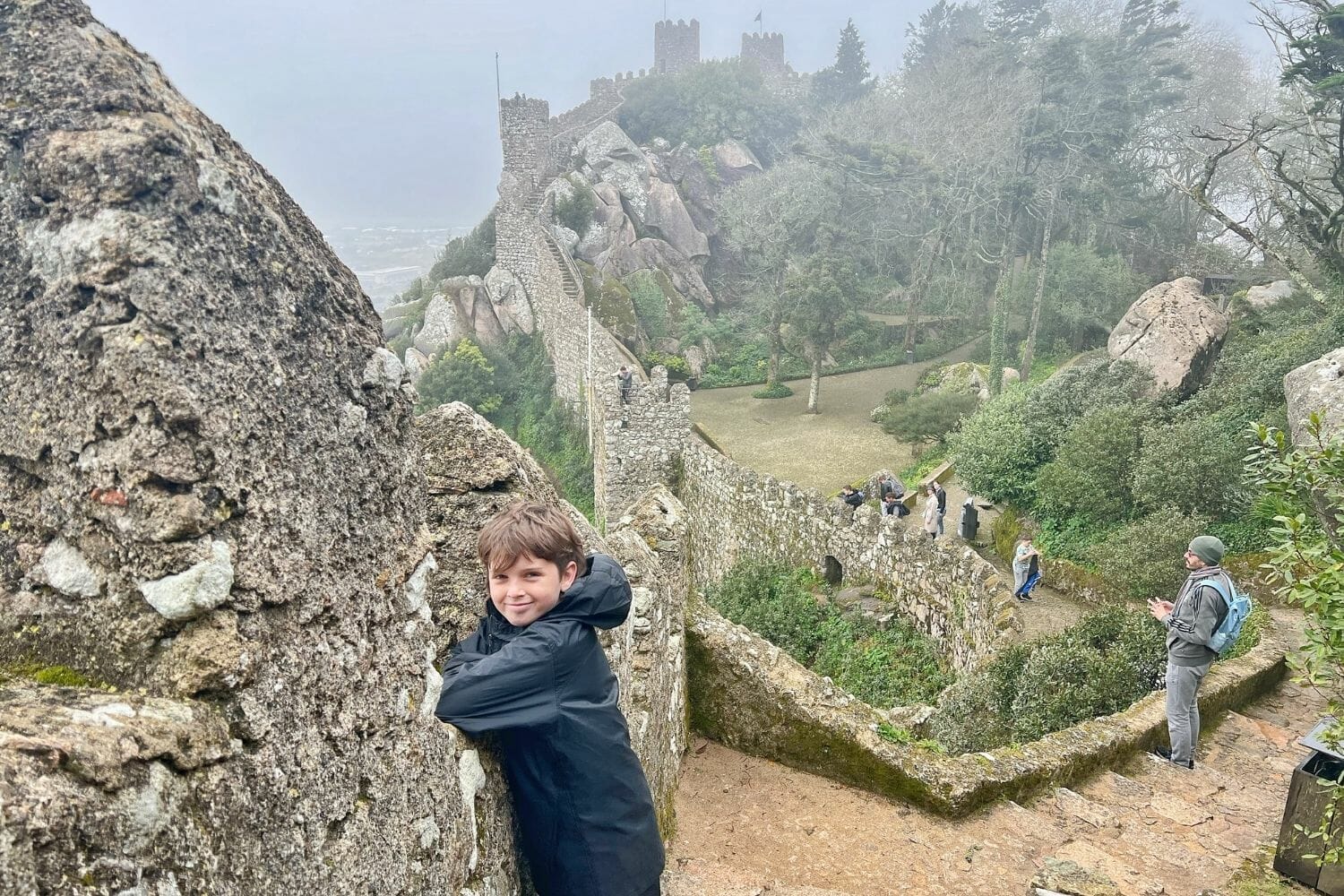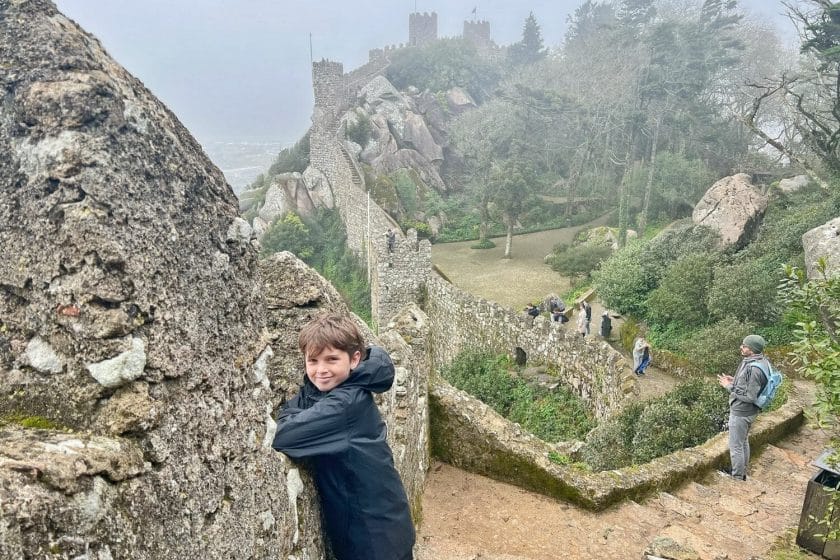 Our next stop was the Moors or Moorish Castle. We couldn't find any really good directions on how to get to the castle. One said take the bus – which meant we would have to back track into the town of Sintra again to grab the bus. Another said just walk 20 minutes down the road from Quinta Da Regaleira. Google maps made it look like it was close. But in reality once you hit where Google Maps said you were there you still had a LONG uphill hike to get to the actual castle.
Multiple Tuk Tuk drivers asked if we wanted a ride and offered to give us one for 5 Euro a person. In hindsight it probably would have been a good idea. Instead in true fashion for us we said we got this lets walk it.
After getting lost and back tracking, finding the right way – which brought us hugging the wall as we walked up the street to get to the steep trail, and lots of complaining we made it to the Moors Castle.
Tip: Just take the bus or pay the Tuk Tuk driver it is way easier and means you can enjoy the castle more when you get there. If you aren't sure where to get the bus or do the Tuk Tuk ask at Quinta Da Regaleira when you get your tickets.
The Castle was gorgeous – well let me rephrase there isn't really a castle anymore. It is more just the castle walls. We were there on a cloudy day but could still see a lot of Sintra. I imagine on a sun filled day it would be gorgeous. For us, with the mist, it gave it a really eerie feeling. Which I thought added to the whole experience.
After the hike up 3 of the 4 kids opted to stay at the bottom while Craig, Cannon and I made our way up to the highest point.
Carson said this was his favorite out of the 3 things that we did in Sintra.
Logistics
Tickets
We bought our tickets when we got there. If it during high season you probably want to buy your tickets ahead of time online here.
Time Spent
2 hours if you plan to walk to the top of each of the towers. You could definitely do it in less time if you don't want to walk to the top of the towers.
Pena Palace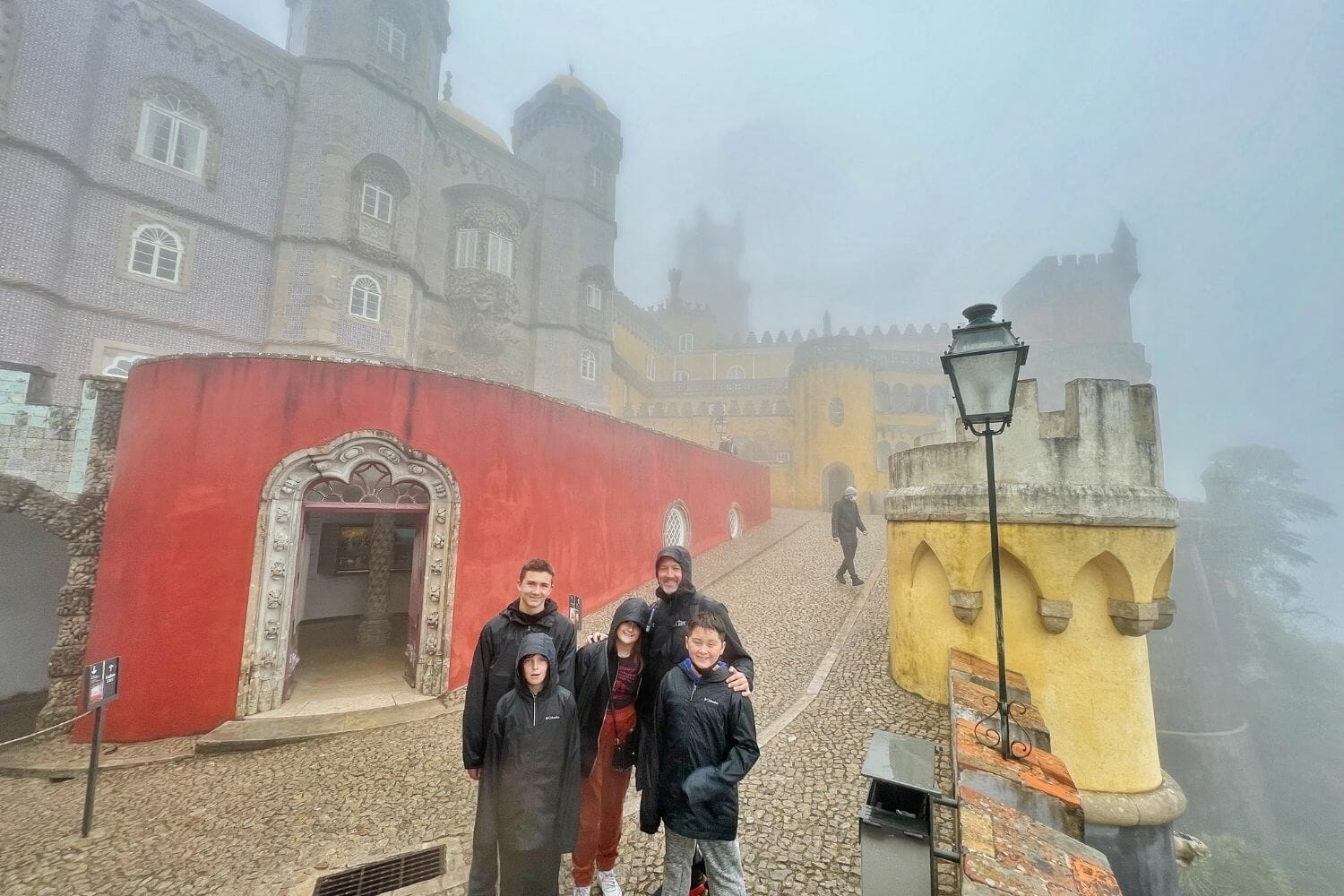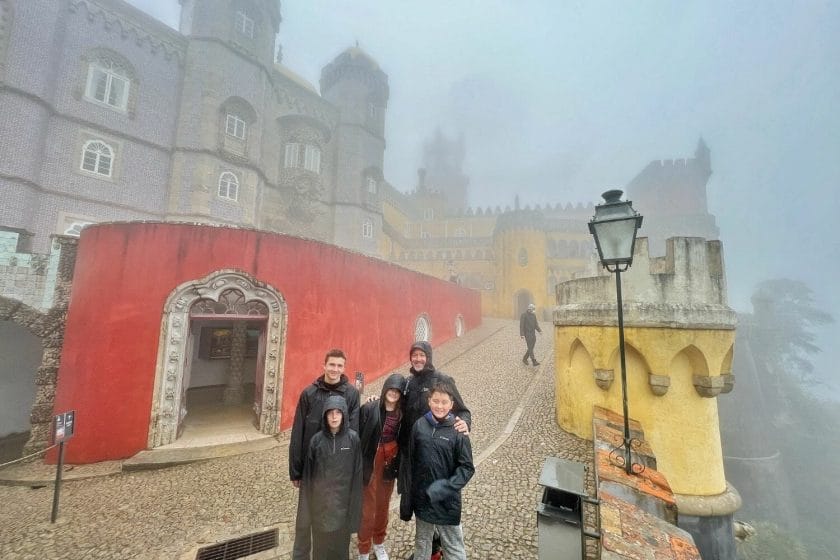 This was high on my list of places I wanted to check out. Unfortunately by the time we made it here it was pouring rain and really foggy!
Da Pena Palace was constructed by Ferdinand II in the 19th century when he took a ruined monastery and turned into into a palace. It is quite unique with all of the colors and mix of several architectural styles. Unfortunately in the fog and rain it was hard to see.
We made the walk from the Moors castle to here and it was totally doable for us – but there is uphill and downhill walking so be prepared for that.
We opted to just see the castle grounds and not go into the castle (the ticket was cheaper this way). Even with the rain you could tell what a cool structure it was and how bright the colors were.
Logistics
Tickets
We bought our tickets when we got there. If it is during high season you probably want to buy your tickets ahead of time online here. You also need to book an entrance time if you plan to go into the Palace. You can buy transportation up from where you get your tickets to the palace. It is about a 30 minute walk up if you don't do this.
Time Spent
1 hour was enough for us to see the grounds. However, if it wasn't raining we probably would have spent longer. If you are going to go into the palace add on more time. Plus the walk up and down to the palace.
Guided Tours For Sintra
Don't want to worry about getting from Lisbon to Sintra on your own or having to buy tickets? Check out these guided tours with transfer and tickets from Lisbon:
Pena Palace and Regaleira – Get picked up in Lisbon and taken to Sintra's Pena Palace and Regaleira.
From Lisbon: Sintra Highlights Full Day Tour – See multiple stops in Sintra along with a guided tour.
Getting Around Sintra
Getting around Sintra should be done mostly with public transportation or walking. They only allow residence to drive in the city center so you need to plan accordingly if you have a car. There are car parking locations outside of the city center. Learn more about how to get to places here.
And if it all seems to confusing just get yourself to Sintra and ask once you get there. They are use to tourist and people using public transportation. Since it is how everyone has to get around Sintra.
Returning To Lisbon
From Pena Palace we took the 434 bus back to Sintra and got on the train to head back. Our Lisboa Card did get us on the train from Lisbon to Sintra and back. It did not work on the 434 bus and that cost about 10 Euro's for our family to take it from Pena to the train station. We paid for this when we got on the bus in cash.
Before we got on the train we stopped at a place called Burger and Co – right by the train station – and got the Lembranca de Sintra – it was a good snack and we were told was local to Sintra. We also got some Pasties da nada. This help us over until we made it back to Sintra for dinner.
Don't miss our post on 30+ Best Things To Do In Lisbon, Portugal
Want more fun day trips? Check out 1 Day In Belem (Lisbon) – 9 Awesome Places To Visit
Additional Places To Visit In Sintra
De Monserrate Palace
Convento Dos Capuchos
Sintra National palace/Palace Of Sintra/Palácio Nacional De Sintra – located in the Centre Of Sintra
Place To Visit Around Sintra
Praia Das Maçãs – a beach near Sintra that you can access via a train.
Cabo Da Roca – a cape at the western most point of the Sintra mountains
Random Information On Sintra
Sintra is listed as a Unesco World Heritage property due to its cultural landscape and its display of 18th centuries romanticism architecture.
Learn all about the poet Lord Byron and his time in Sintra.
If you are looking for a detailed itinerary for Sintra and Lisbon be sure to reach out to Go Ask A Local guide Inês who can help you plan a customized Lisbon itinerary based on her 14 years experience being a guide around Lisbon and Portugal!
One Day In Madrid Itinerary – 14 Stops Not To Miss!
A Tourist Guide To Las Fallas Festival in Valencia Spain
Visiting The Beer Spa Prague [What To Expect]
Pin This Post For Later: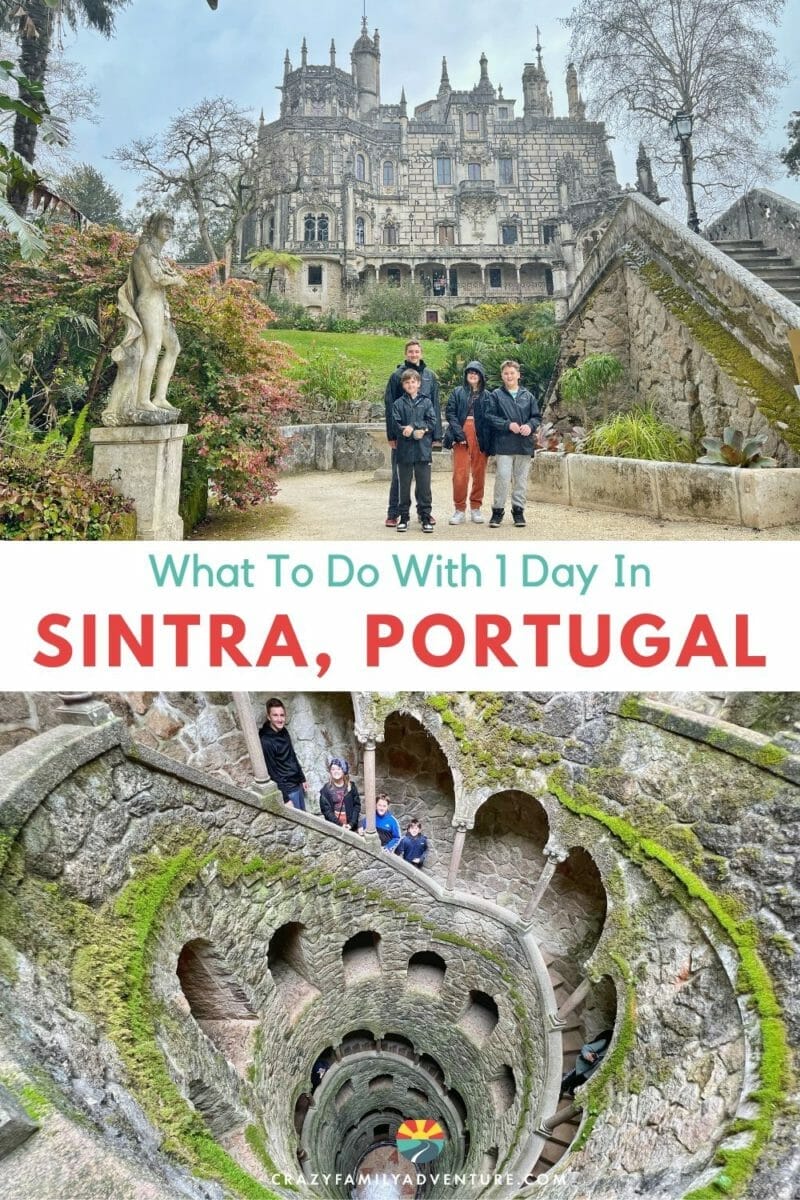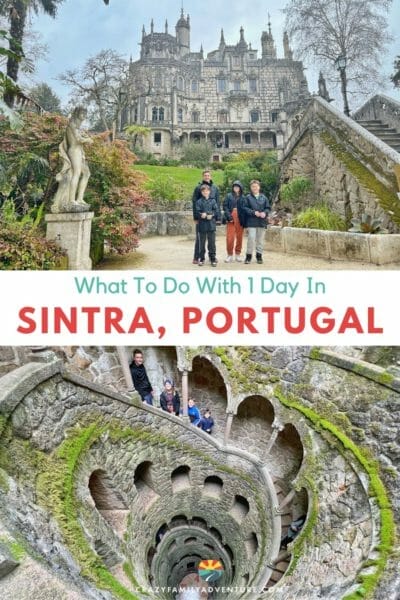 DISCLOSURE: This post may contain affiliate links, meaning I get a commission if you decide to make a purchase through my links, at no cost to you. Please read my disclosure for more info.