Tuscany. The word itself evokes a feeling in you of green rolling hills, Tuscan trees, wine, a slower pace of life, and the Tuscan sun! In this post, we will share our list of the top things to do in Tuscany.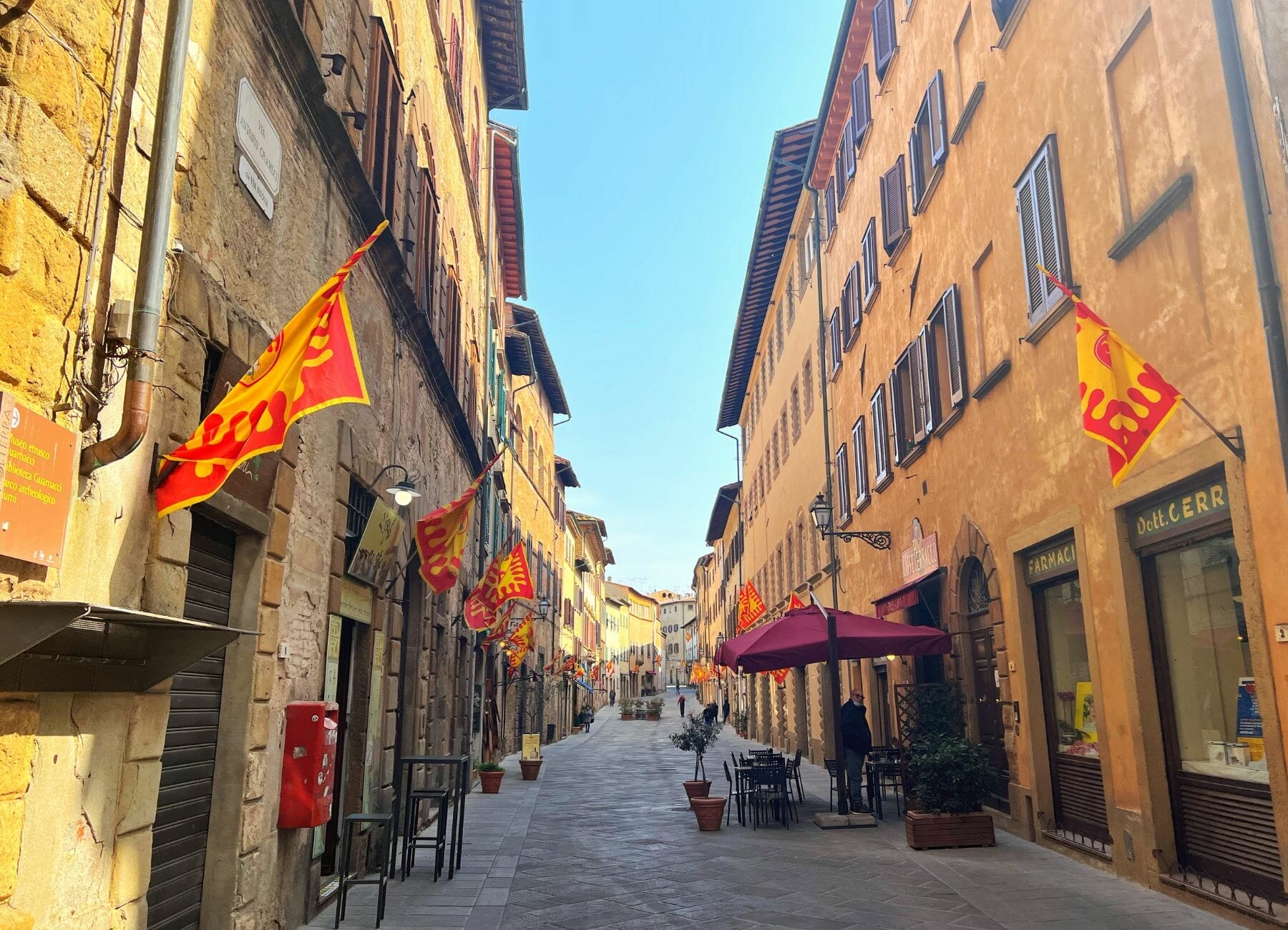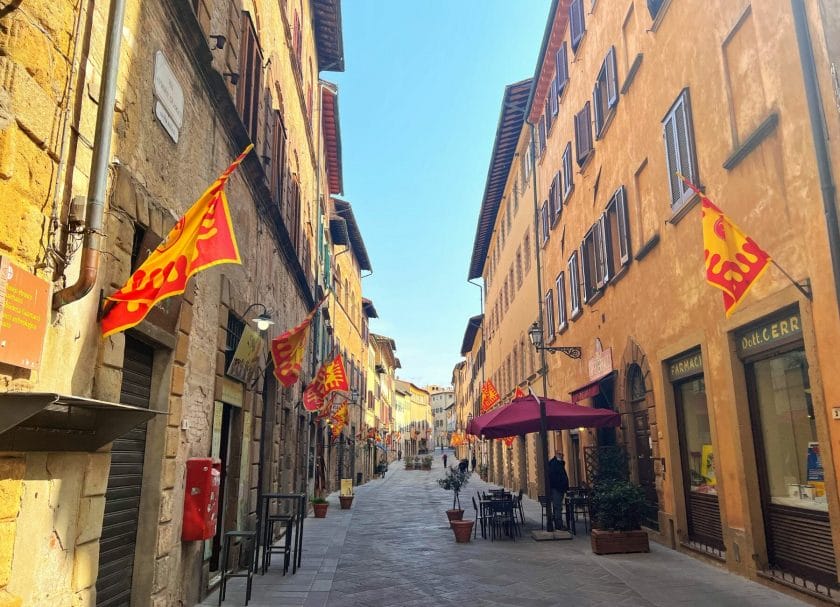 When planning a trip to Europe you will want to have Tuscany on your list (along with Cinque Terre and Rome)! The food makes it 100% worth it not to mention that Tuscany is one of the most instagrammable places in Italy.
Tuscany
Tuscany is a region located on the western side of central Italy bordering the Ligurian and the Tyrrhenian Sea. It is home to large cities like Florence and Pisa and has a gorgeous landscape of hills and mountains.
It is a region known for its agriculture and wine. Being home to influential figures in the history of art and science and amazing museums. It is a large area to cover so you will want to decide how you want to spend your time in Tuscany.
Agriturismo Farm – You can choose to immerse yourself in the Tuscan culture by staying at an Agriturismo Farm.
Big City – You can explore the big cities of Florence and Pisa and spend days exploring the city, restaurants, history and the museums.
Walled Cities – You can explore the historic walled cities and all of their tiny small streets, delicious gelato and history.
Wine – Make it all about the wine and wine tasting. Don't forget to try the olive oil too!
Whatever you choose you are going to love Tuscany and everything it brings to the table. Below we share our recommendations on how to do a little bit of everything when you are in Tuscany.
Getting Around
If you want to explore all around Tuscany you are going to need to rent a car, hire a driver or join a tour. If you are just going from Pisa to Florence you can take the train but getting out into the Tuscan countryside (which we do recommend) you will need another way to get around.
When we went we took a train to Pisa and rented a car at the airport there. We did have to walk from the train station to the airport it was about a 20 minute walk.
Renting a car in Tuscany was not difficult and I am glad we did it, it gave us the freedom to stay where we wanted to and to explore all over Tuscany!
The roads are tight but you are driving on the same side of the car and road as in the US (I'm looking at you UK!) so it wasn't that bad at all. It just took a minute or a few miles to get used to it. We only ended up driving the wrong way on one street . . . really that was all and it all worked out.
After our week in Tuscany, we returned the car and took the train from Pisa to Florence. We would not recommend a car for visiting Florence. It isn't needed.
Where To Stay
Tuscany is a large area. Here is a map of where we stayed and how far out the different places we visited were. If you have specific cities you want to visit while in Tuscany you may want to find a place that is close to those.
The roads are almost all country roads and none of them are just straight. That means there is extra time added on for driving. From our location at the Diacceronia Agriturismo it was a 1 hour 15 minute drive to get to Lucca. Volterra – even though it looks a lot closer was 30 minutes and San Gimignano was about 40 minutes.
Florence was almost a 90 minute drive but we didn't plan to explore Florence while we were staying at Diacceroni. Instead we stayed in Florence for 3 nights which we would definitely recommend you do.
We thought our location was perfect for what we wanted to do and we would recommend it IF you have a car. But based on the activities you want to do and the cities you want to visit you will want to pull up a map.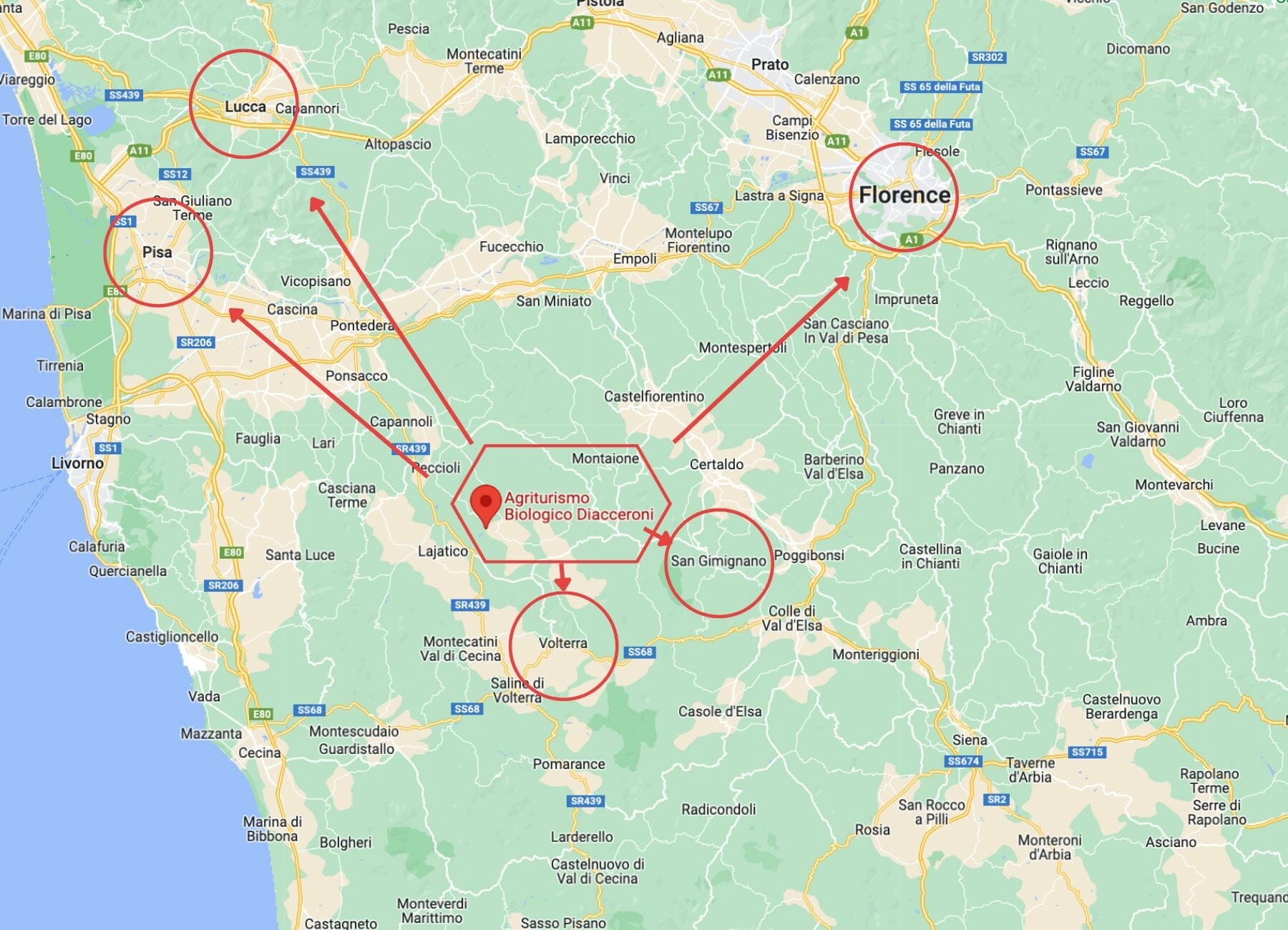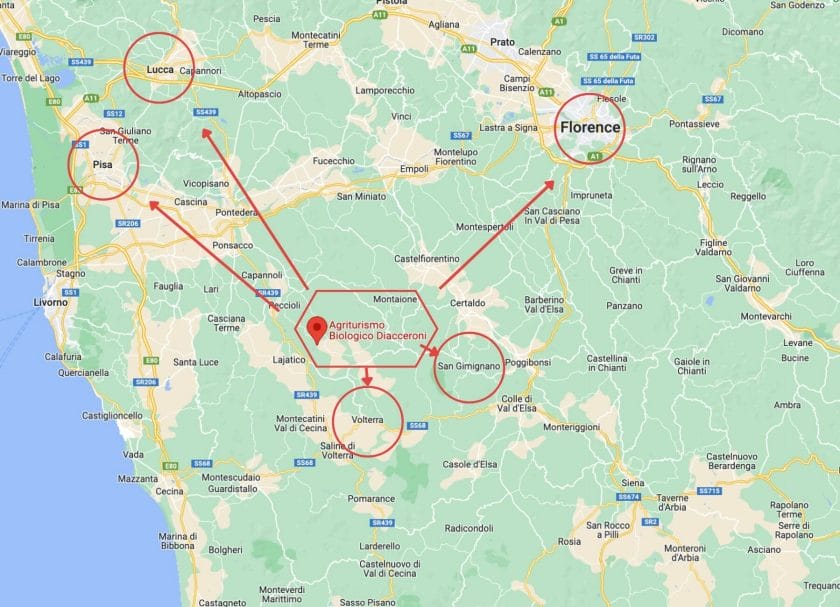 Agriturismo Farm
Stay at an Agriturismo farm. These are farm stays and one of the coolest ways to truly experience the Tuscan countryside. I researched a variety of places to stay when we were in Tuscany and they ranged from bigger cities like Pisa to small towns like San Gimignano. Throughout my search, I kept coming across these Agriturismo options and knew I needed to dig in deeper!
The further I looked the more I knew this is where we needed to stay. In a sense, it is staying on a company's farm/property usually in an apartment, villa, or in our case a glamping tent! The place we picked made wine, wheat, Prosecco, jams, and many more delicious things!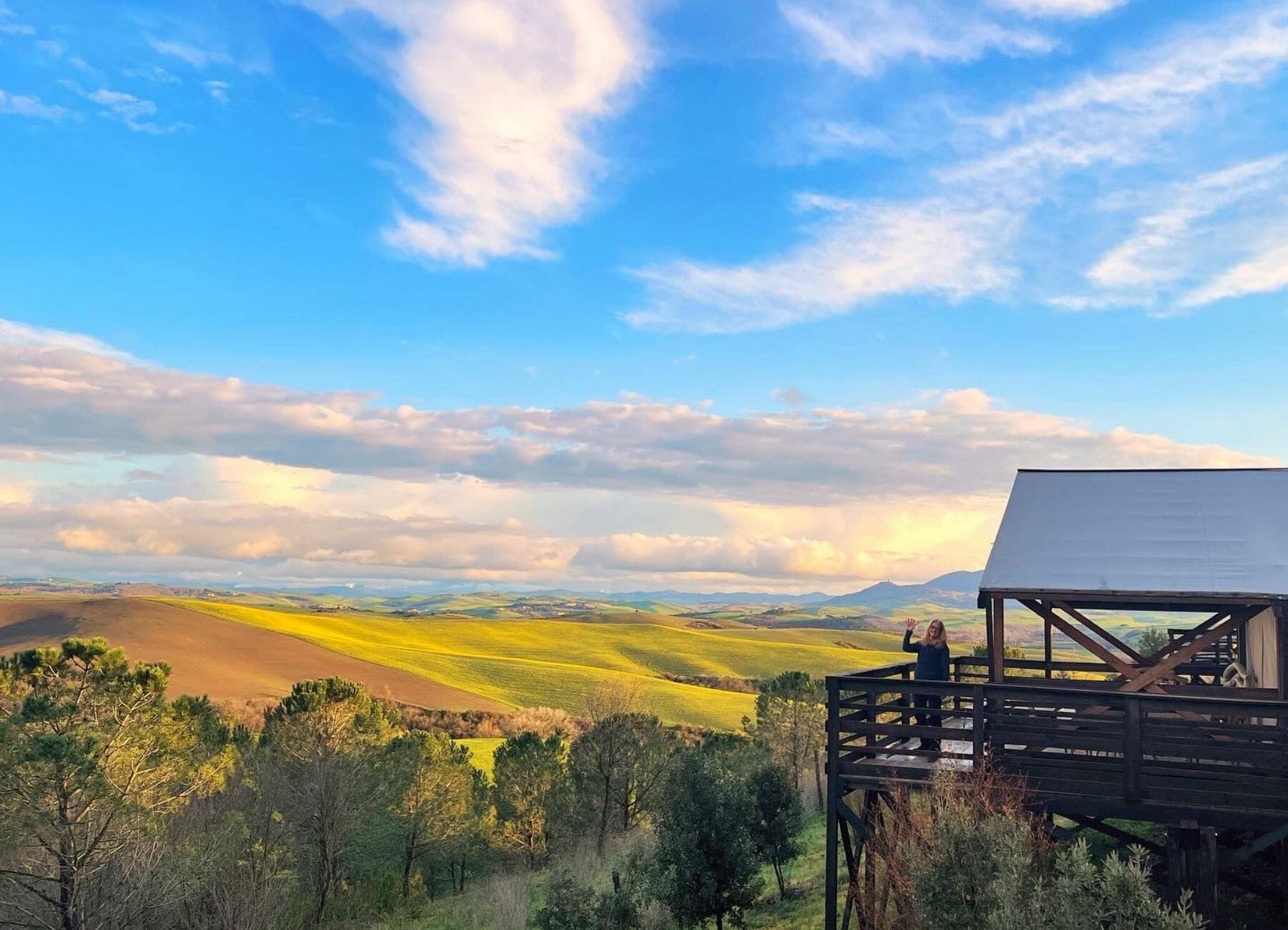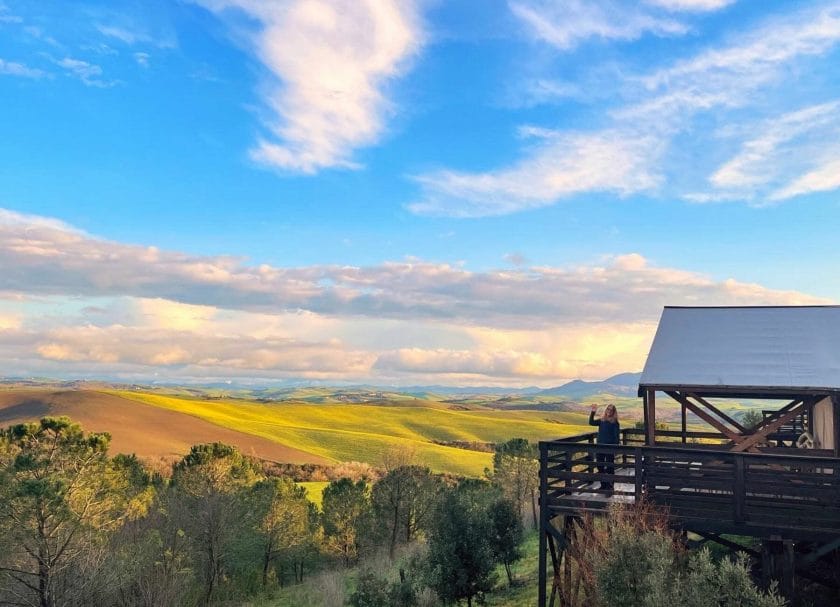 When we were going it was the off-season so unfortunately, we missed out on the daily planned activities that started just a couple of weeks after we left. But what that meant is we almost had the whole place to ourselves and we really got to know the owner and the amazing people working there. It was one of our top experiences in our whole 3-month trip to Europe!
Ok, so now that you know you should say at an Agriturismo Farm while you are visiting Tuscany let's get into more details on what to do. And never fear there will be more details on our stay down below under our Where To Stay section. Make sure to keep reading to that section so you don't miss out on pasta making, truffle hunting, wine tasting, and more!!
Top Things To Do In Tuscany
We were able to experience the truffle hunting, pasta making and wine tasting with 5 course meal at the Agriturismo farm we were staying at and we wouldn't have it any other way!
Truffle Hunting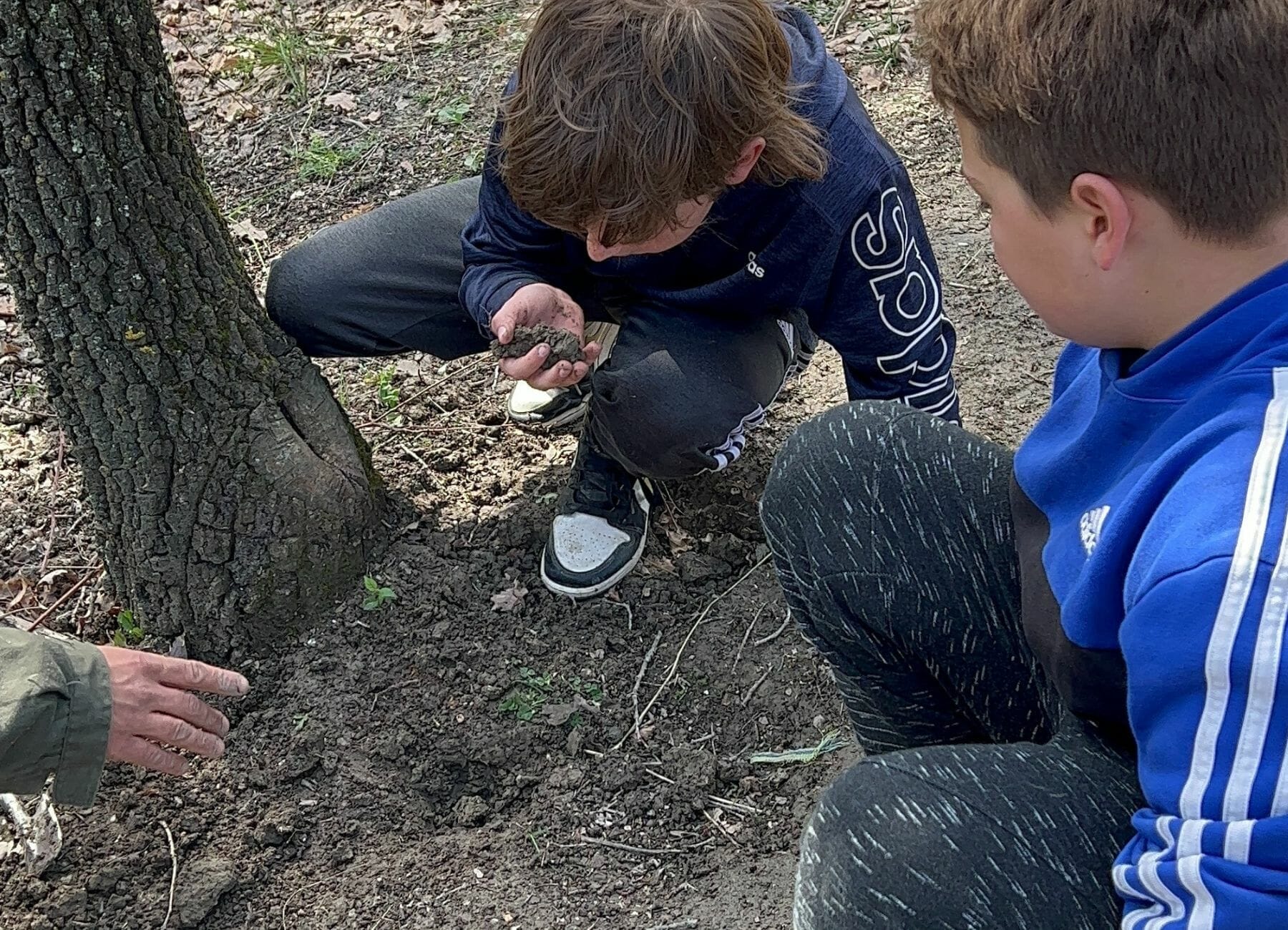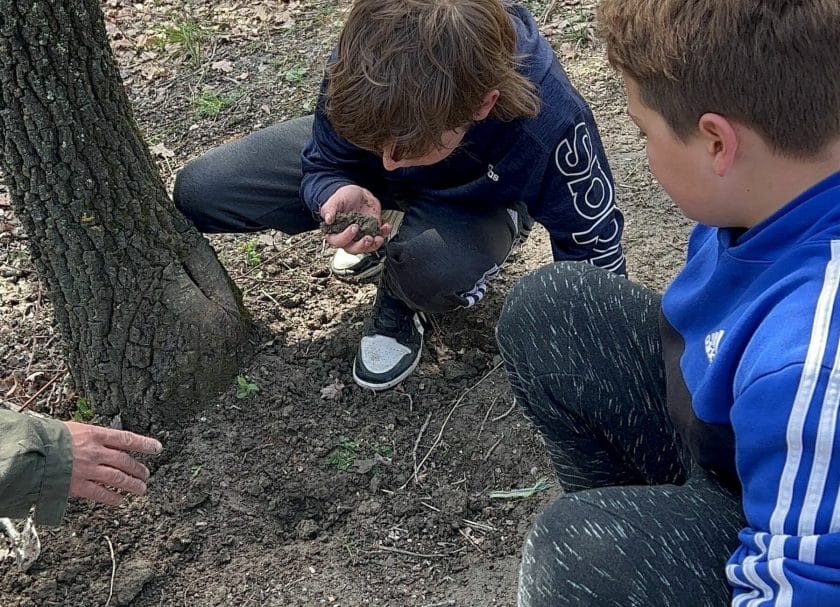 What an experience! They had a local Truffle hunter come with his 2 dogs and they took us truffle hunting on their property. He showed us how to truffle hunt, talked about the history of truffle hunting, and off we went!
We found multiple truffles – well the dogs did! And the kids were able to dig them up. After we found them they brought them to the chef and he made us an appetizer with the truffles. AMAZING!!
We also got to meet his sweet dogs and got to know more about them. When in Tuscany do this!!
Pasta Making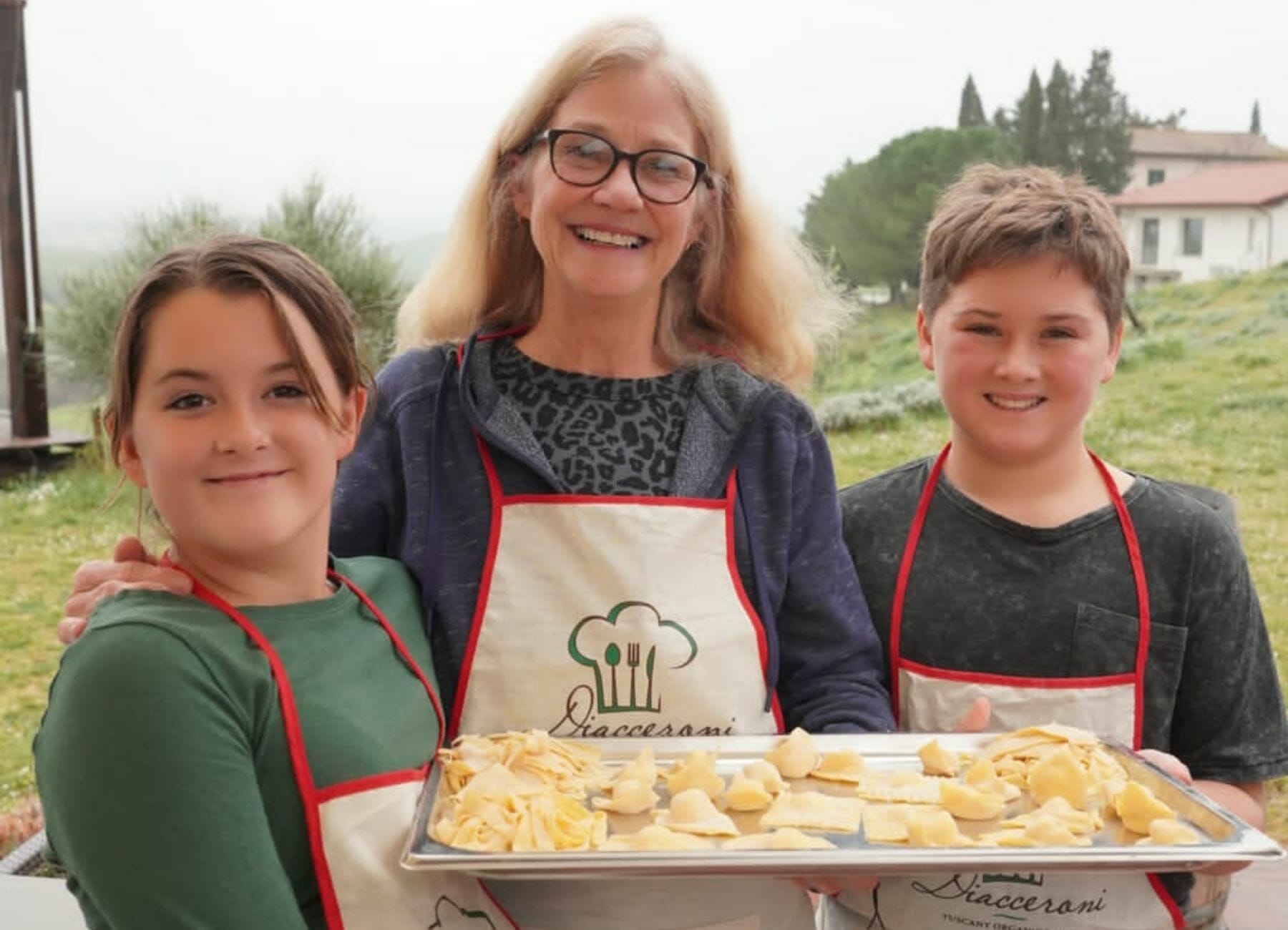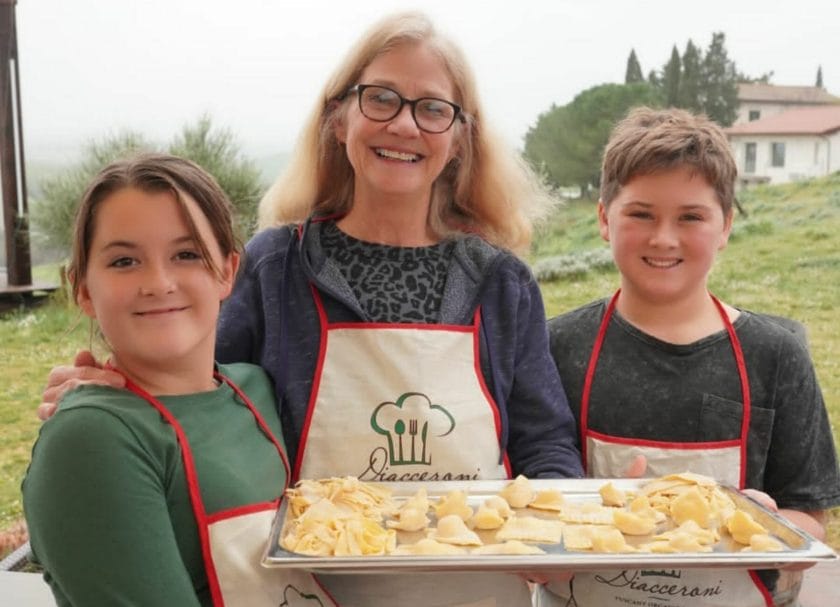 We knew we wanted to do Pasta Making while in Italy and it was perfect that they offer this right on-site. Each one of us had our own station and the local chef walked us through the process of how to make multiple different kinds of pasta from scratch.
We got to choose which kind we wanted to make. After that, we used a few ingredients they had given us and made our pasta.
We came back later that night and enjoyed our pasta for dinner! They also offer Pizza making classes which would be awesome to do too.
Wine Tasting with 5 course meal
We did this one with just Craig and I and my parents. It was exactly how you would picture a Tuscan dinner – relaxed, long and delicious!!
They brought out 5 different courses and 5 different wines. It was done at a leisurely pace with history shared on each wine and dish we had. It was such a fun night. Another top recommended thing to do when visiting Tuscany!
Apuan Alps
One of the beautiful sites of Northern Italy is the Apuan Alps. These majestic mountains overlook the coastline. To the locals, this mountain range is known as the Marble Mountains, because of its famous marble quarries. If you love hiking the Apuan Alps are filled with amazing trails and one of the largest cave systems.
One great way to see the Apuan Alps is as part of a full-day tour. This guided tour will leave Florence, you get to taste wine and olive oil at a local winery, as well as have lunch at a small Tuscan restaurant. Who doesn't want to taste wine and eat delicious food?
Traditional Cooking Class with Dessert
Can you really go to Italy without learning how to make pasta and dessert? With this great cooking class, you will learn how to make 3 different types of authentic pasta and a traditional dessert. And the best part is after the class you get to eat what you prepared.
Places to visit in Tuscany
When in Tuscany we knew we wanted to visit as many walled cities as we could. What I didn't really plan for was where we were staying and how close/far everything was. If you are someone who likes a tight itinerary where everything flows and makes sense I recommend picking out what places you want to visit in Tuscany first and from there figure out what part of Tuscany you should stay.
We did the opposite. But in the end, it all worked out and there was no way we were going to see all of Tuscany in 1 week so it was all good.
Volterra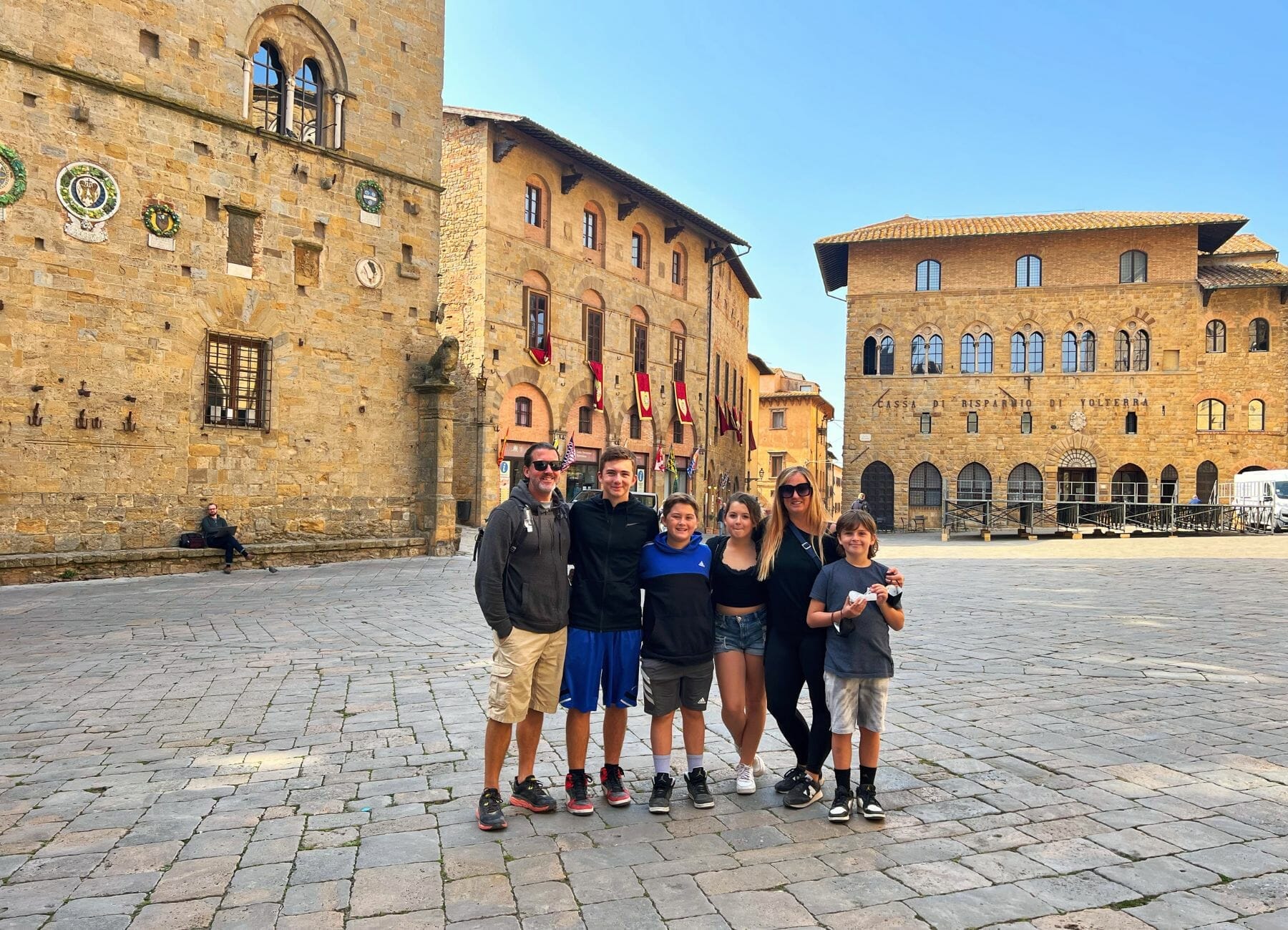 I listed Volterra first because it was my favorite. It is so hard to believe that these types of towns actually still exist. It was literally like stepping back in time. This gorgeous hilltop town in Tuscany should not be missed.
No matter what you do when you are here make sure to set aside time just to walk the streets and explore, take pictures and just imagine yourself here hundreds of years ago.
Here is what we did when we visited.
Parking In Volterra
You can't park in the town. This is serious – don't do it. It will ruin your trip to come out and find a ticket, or worse, your rental car towed away!
Instead, find a lot to park in outside of town and be prepared to walk up the street and when I say up I mean uphill to get into Volterra.
We parked here as this made sense based on the direction we came into town and because it was by a grocery store and we needed to get groceries before heading back to our glamping tent. Parcheggio "Torricella", Viale Carlo Cassola, 56048 Volterra PI, Italy
A few other options we came across were: Parcheggio Porta Fiorentina parking lot (GPS: 43.403735, 10.860952), Parcheggio Macelli (GPS: 43.404381, 10.861361) or you could try the Parcheggio Docciola lot (GPS: 43.403384, 10.863572). The Vallebona lot is residents only so even though it looks tempting don't do it! For any of these make sure to read the signs and that they haven't changed anything about who can park here.
Map Of What We Did In Volterra: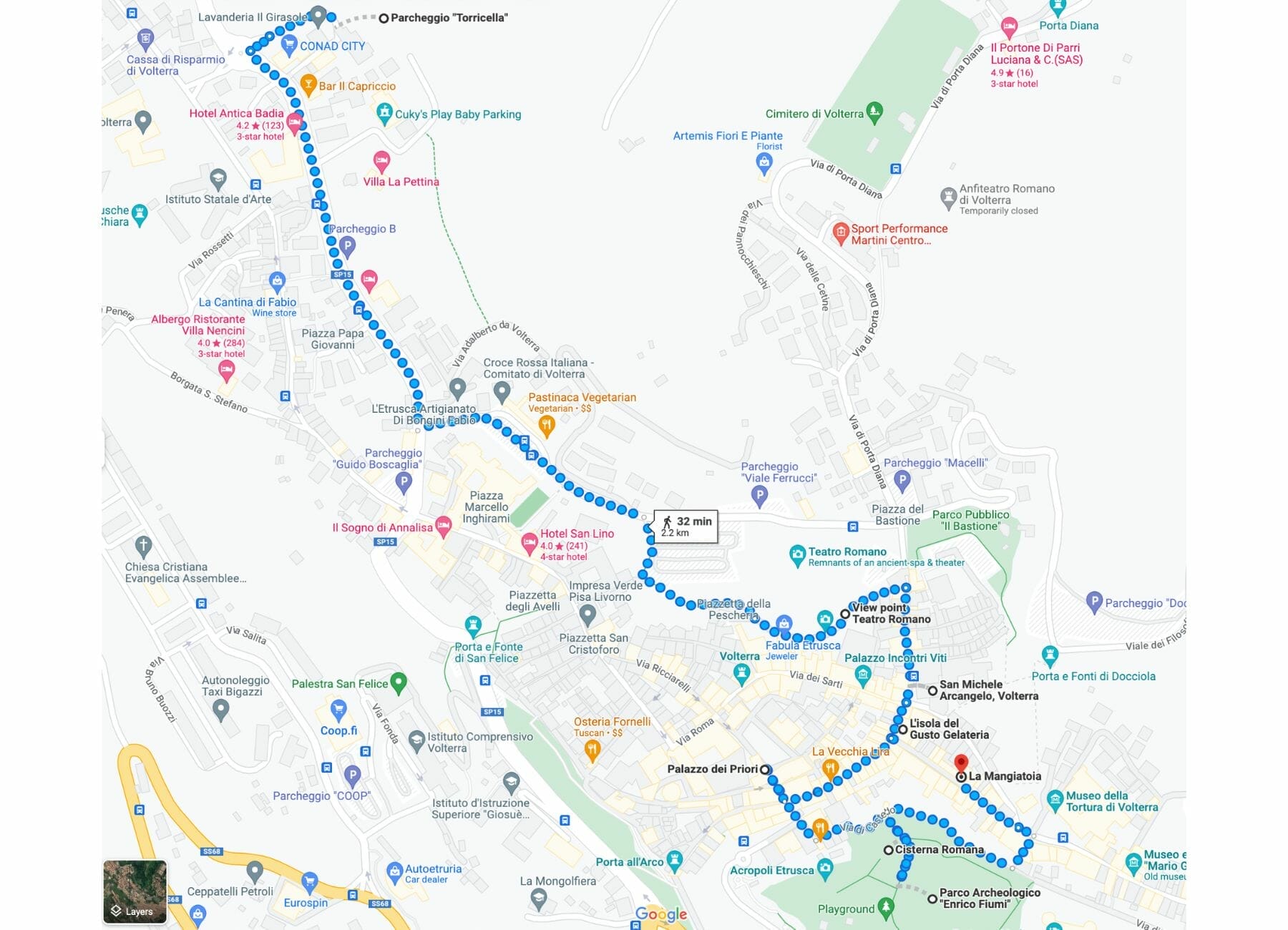 Click here for the Interactive Map.
View point Teatro Romano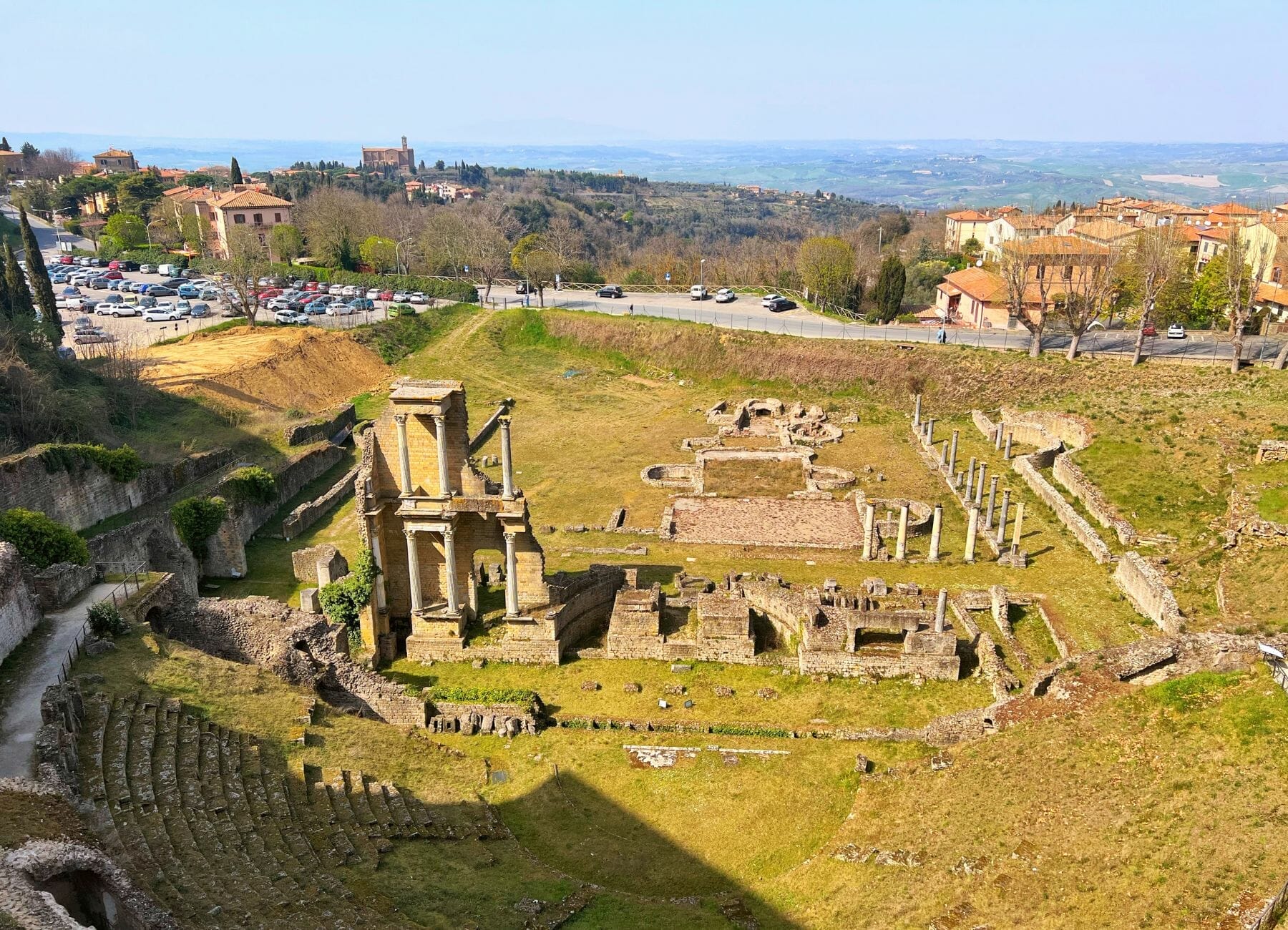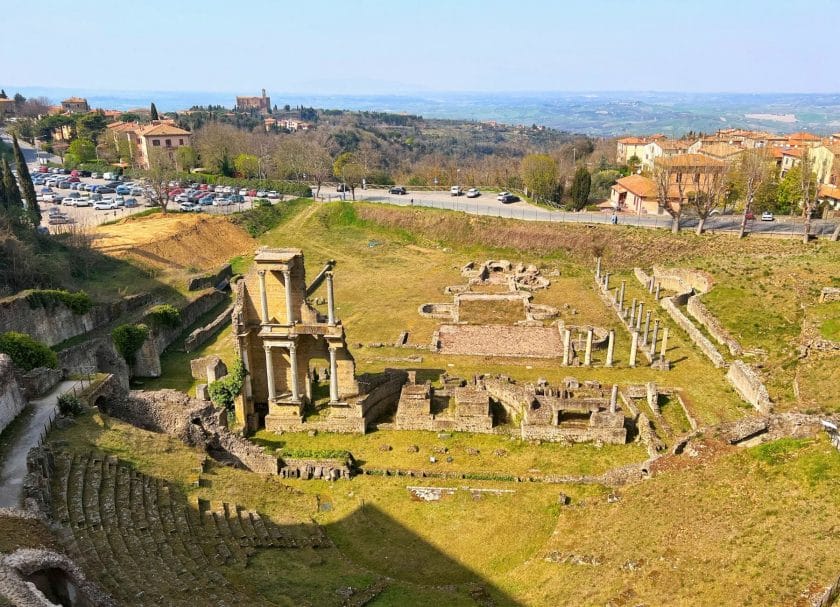 From here you can view the Teatro Romano ruins. They are really well preserved and it was interesting to look down at them from above and imagine what they were like hundreds of years ago.
You can go down to explore the ruins and see the museum. But unfortunately, when we were there they were closed.
San Michele Arcangelo
In Europe, you can't not stop in a church. They are almost all unique and have amazing architecture and a story to tell. Admission into the sanctuary is free but you have to book a guided tour if you want to see the crypt.
L'isola del Gusto Gelateria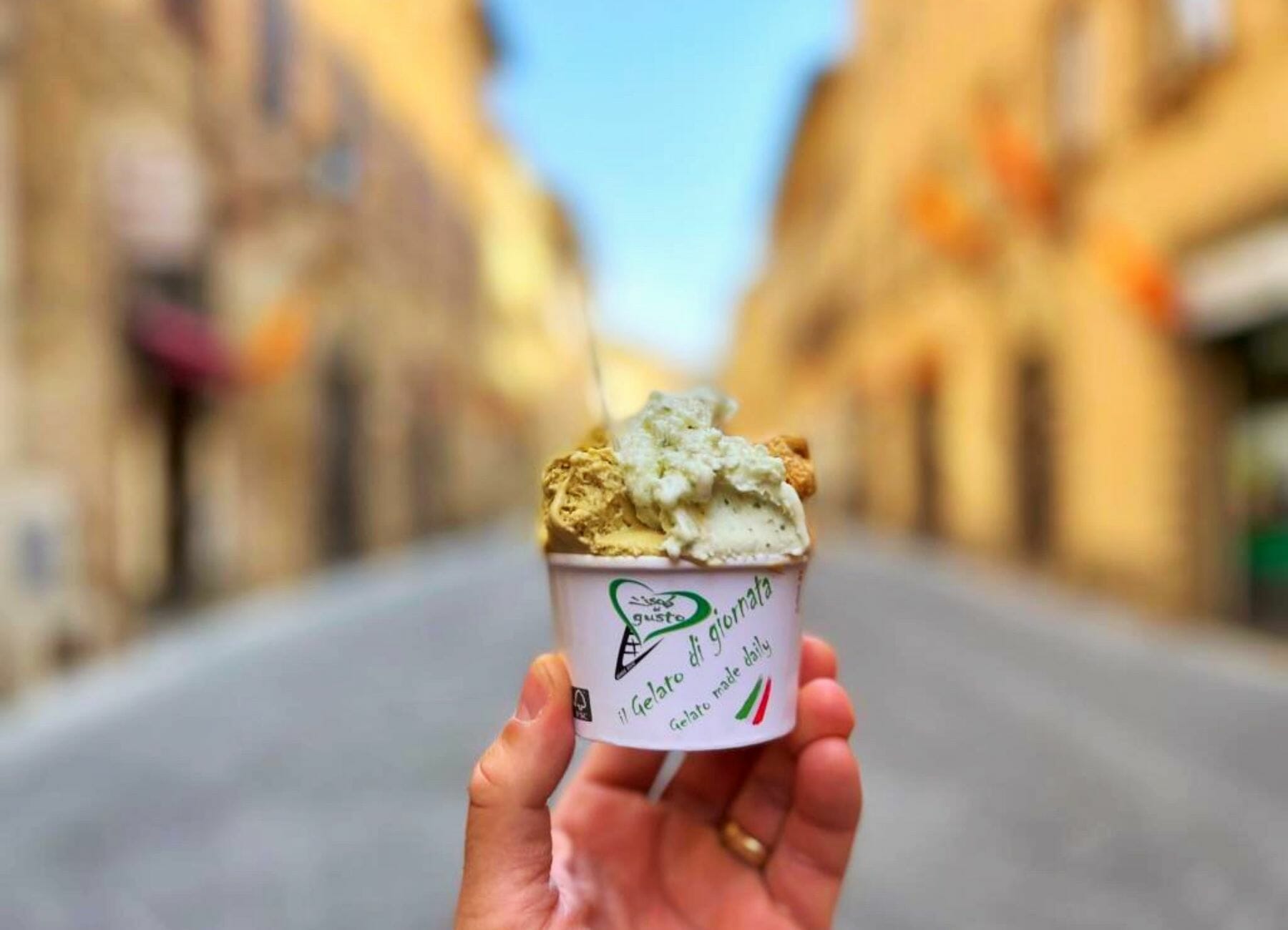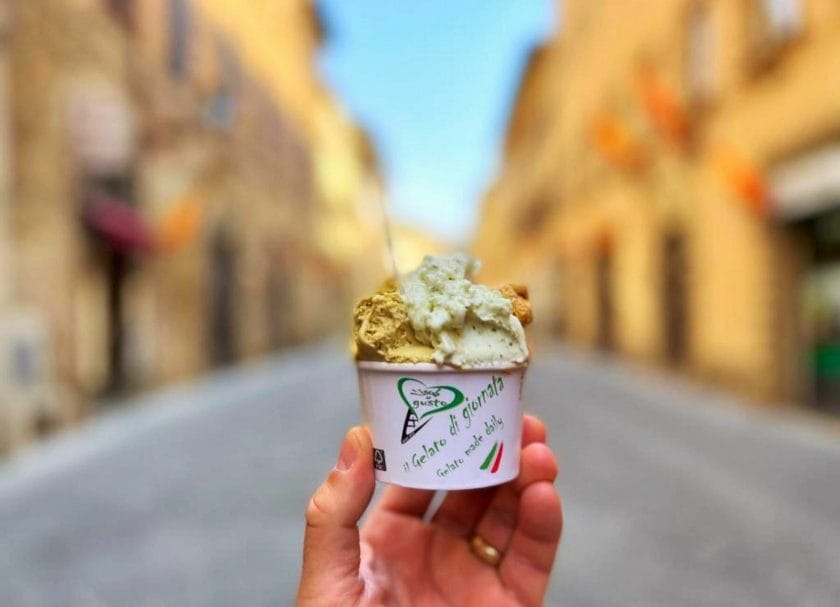 You don't go anywhere in Italy without getting Gelato! This one did not disappoint! Be prepared for each shop to tell you that they are the best in Italy and why. It is fun to hear and we loved everyone's passion for Gelato!
Palazzo dei Priori
We kind of stumbled into this one. It is the Bell Tower that you can pay to climb to the top of! Ask them about the city pass so you can also get entry to the Cistern and Archeologico park. Or book a private tour of Volterra and visit Palazzo dei Priori and the Cathedral.
Cisterna Romana
An old cistern that you can climb down and into. It was huge down there! Warning, if you don't like tight spiral staircases you might want to sit this one out. If you make the trek to the bottom you will be amazed at how well-preserved this cistern is.
Parco Archeologico "Enrico Fiumi"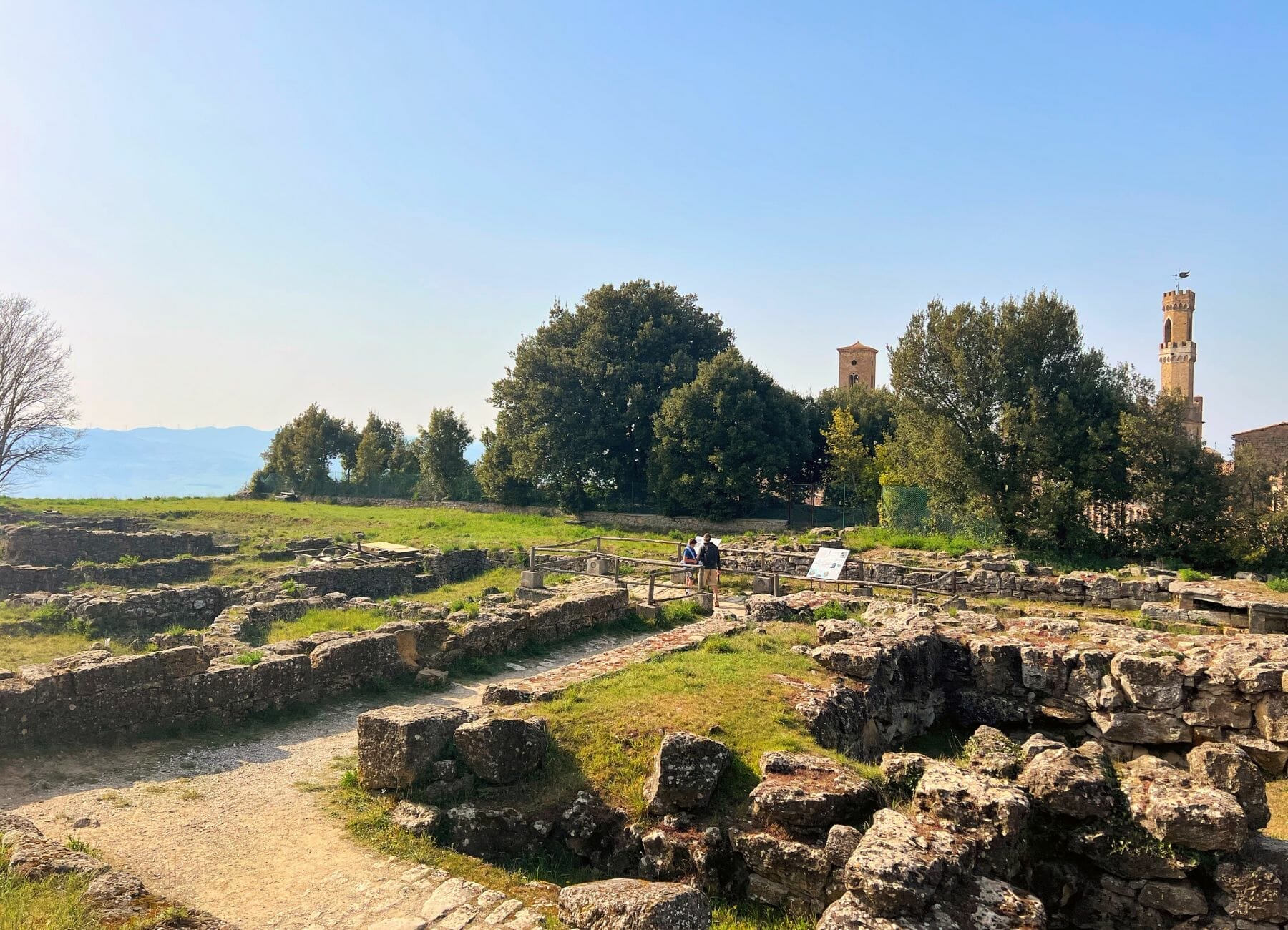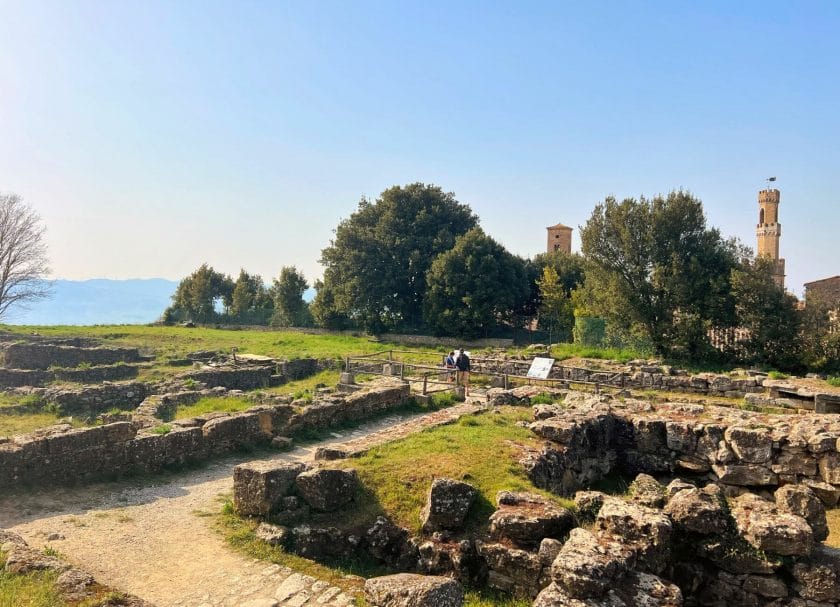 This green space is located in the middle of the city and is another set of ancient ruins to walk around and explore or a great place to stop and take a break. Be sure to check out the view of the Medici Fortress from the park.
La Mangiatoia
Stop here at the end of the day for a HUGE pizza. Seriously it was the largest pizza we had in Italy!
Map of the day: https://goo.gl/maps/B1Jy5SfP8XCpbs8y6
San Gimignano
We had heard a lot of good things about San Gimignano. We actually almost stayed here. I am glad we didn't since the Agriturismo farm was so good. But after visiting I could see coming back to stay for 2-3 nights right in the middle of town.
It is another walled city on the top of a hill and had so much charm!! Unfortunately the day we were there it was super rainy. But that didn't stop us from exploring.
We also knew we had to get Gelato here. We heard again that it was the best in Italy. I told you people like to say this!
Parking in San Gimignano
Parking was very easy here. We parked in this lot: Parking Publico, Via Bagnaia, 89, 53037 San Gimignano SI, Italy.
Map Of Our Day In San Gimignano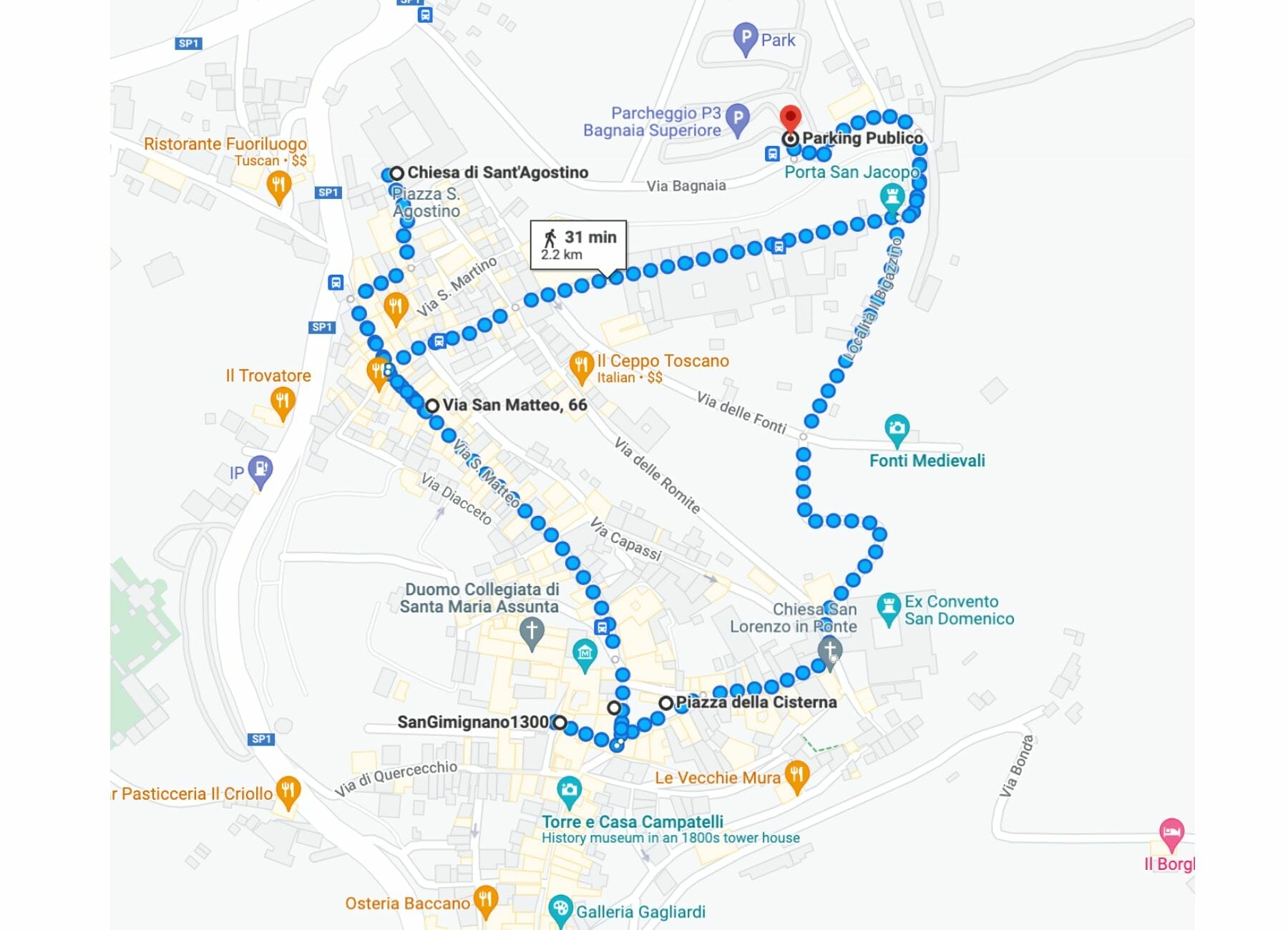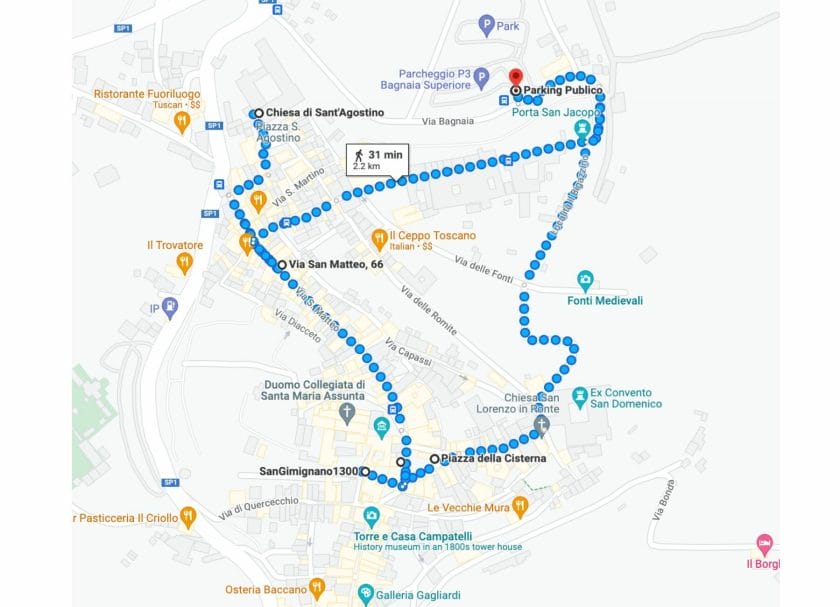 Click here for the interactive map.
Piazza della Cisterna – Town Square area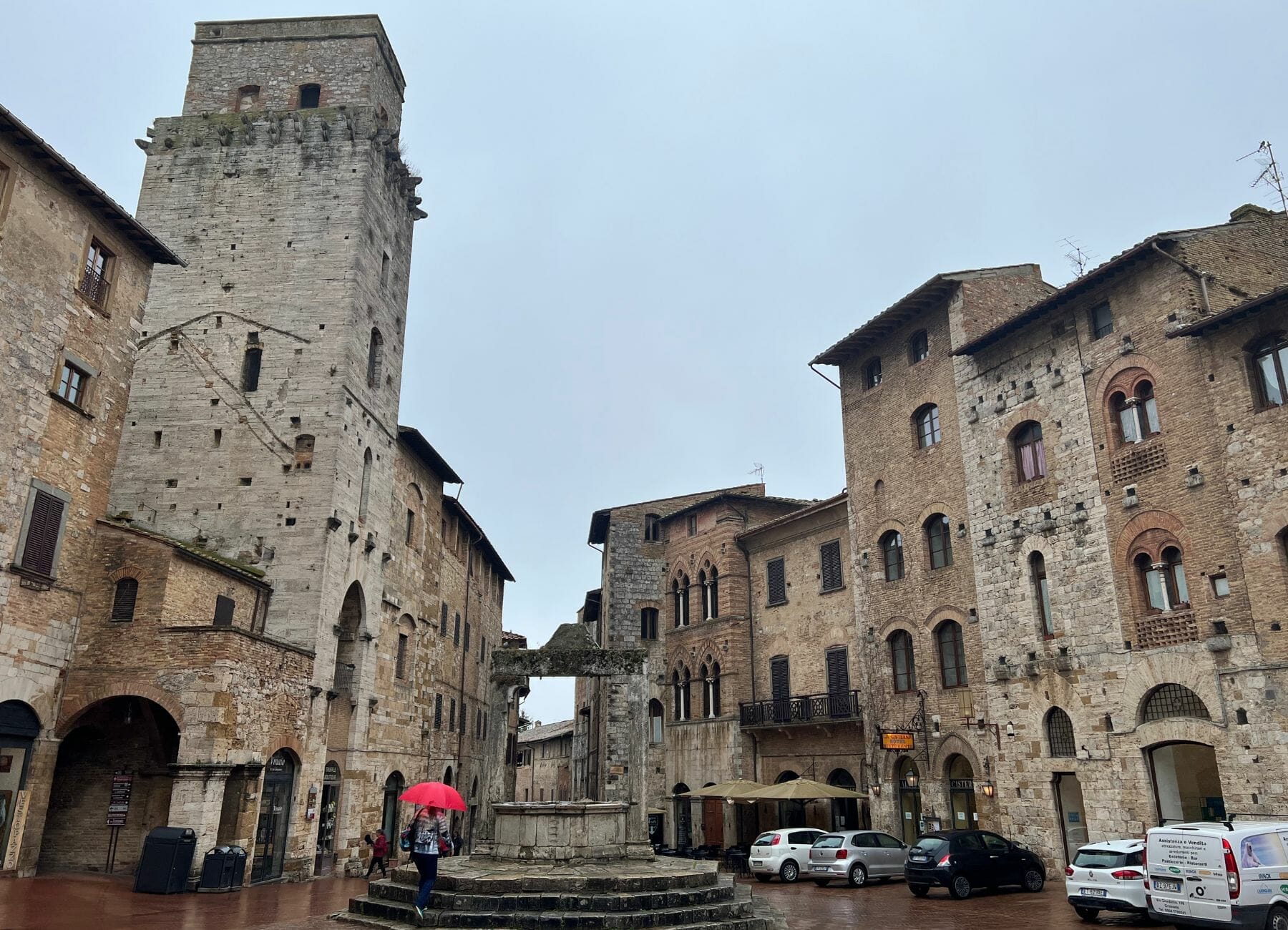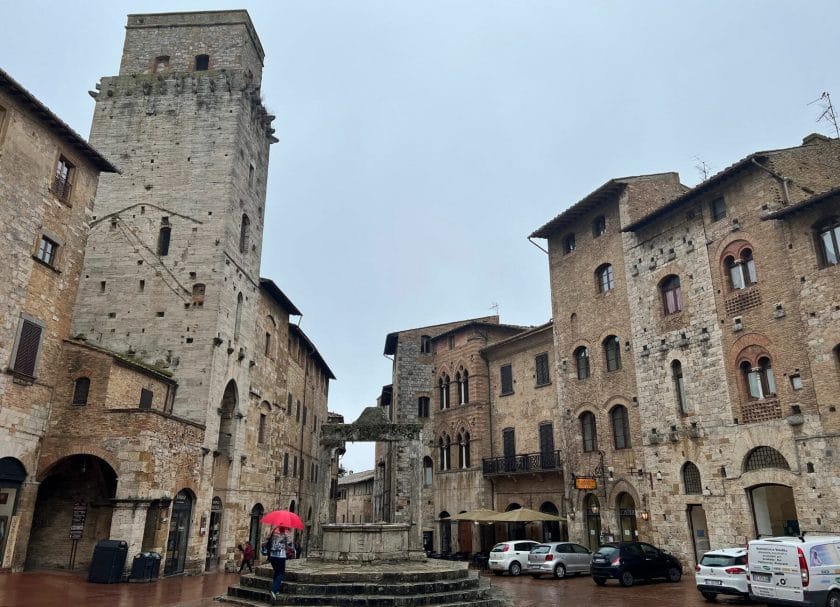 When we first got there we walked the streets and made our way to the Piazza Della Cisterna. It was like the town square area and was so cool to just stand in the middle and look around.
Gelateria Dondoli – Gelato
Right in the Piazza is the Gelato place! We got our Gelato and continued exploring San Gimignano. The architecture, the doors, the towers. It is all so cool!
San Gimignano 1300 – Model of the city
We didn't even plan to go here but came across the building and went in and they have this awesome model of the whole town. Well worth a stop! Plus a cute gift shop.
Chiesa di Sant'Agostino Church
From the outside, you couldn't even tell this was a church. But once you opened the door and walked in it was gorgeous.
Cheese Shop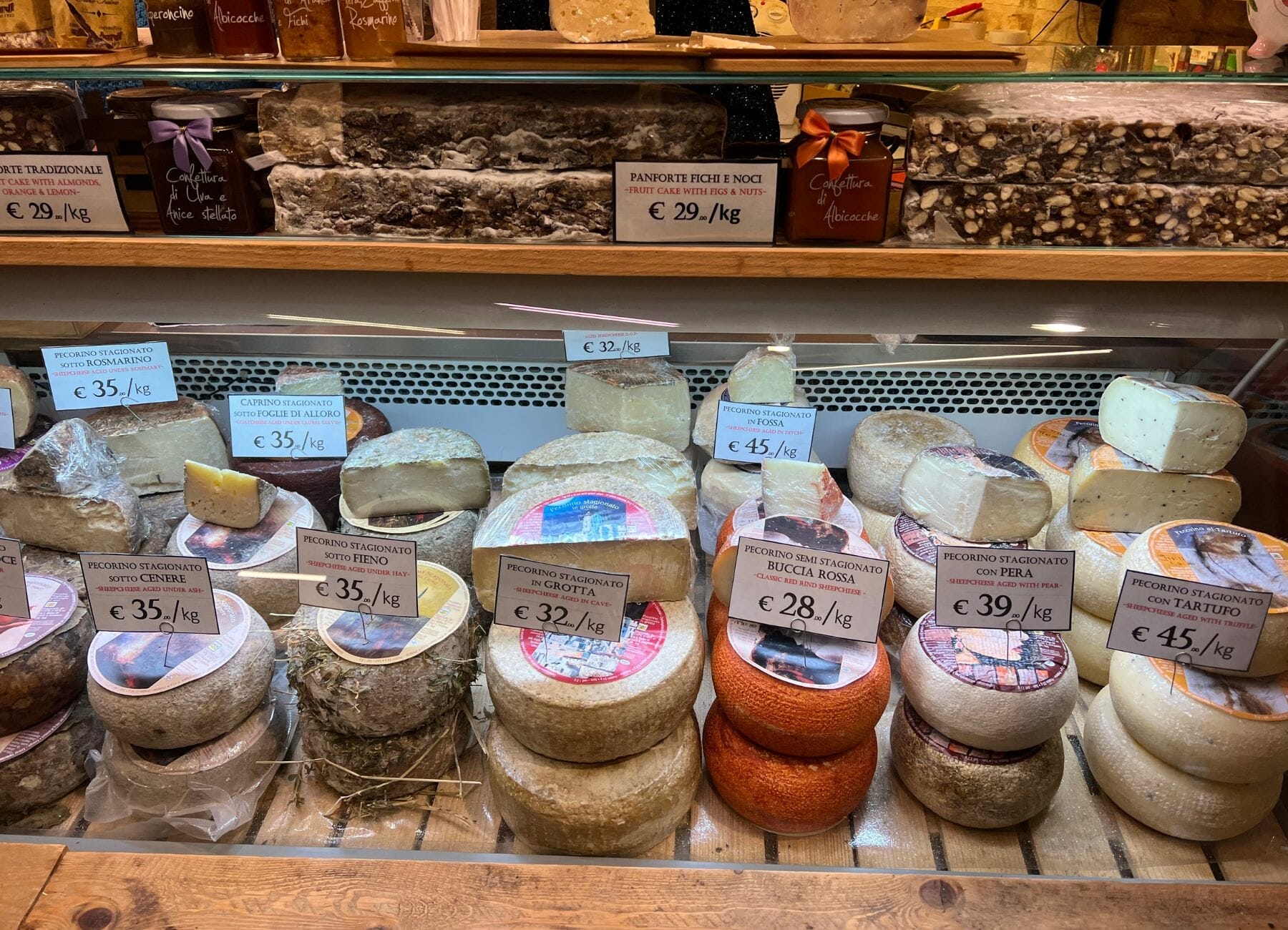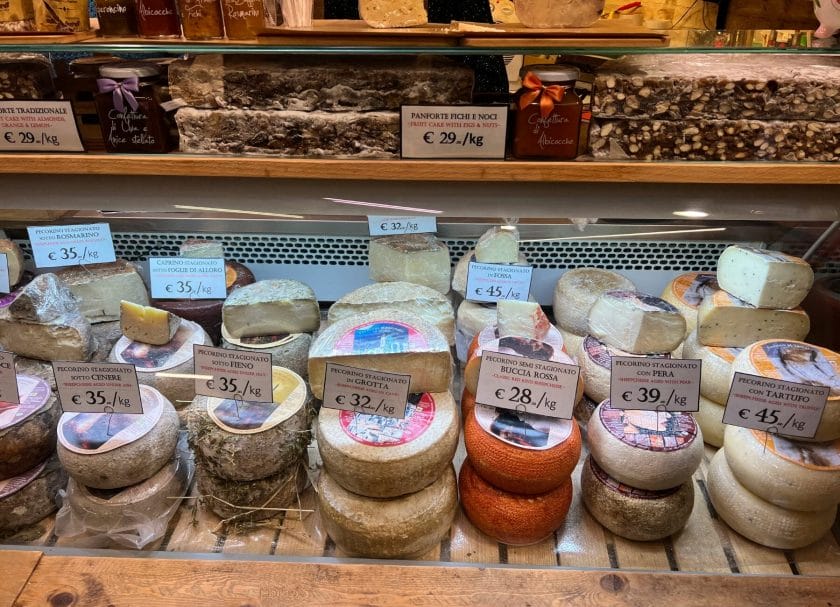 Via S. Matteo, 66, 53037 San Gimignano SI, Italy (website: https://www.formedarte.it/)
Another random stop that was so worth it! Cheese is like Gelato for me in Europe. I see it and I want it! We came across this shop that wasn't even on Google maps and headed in. The lady inside was amazing and she let us try all different kinds of cheeses and told us all about where they come from, and why they tasted different, and asked us questions to try to figure out which cheese we would prefer.
With it being such a rainy day we didn't get to explore San Gimignano the way we wanted to. But what we did say definitely made us add it to this list and we 100% want to go back!
Lucca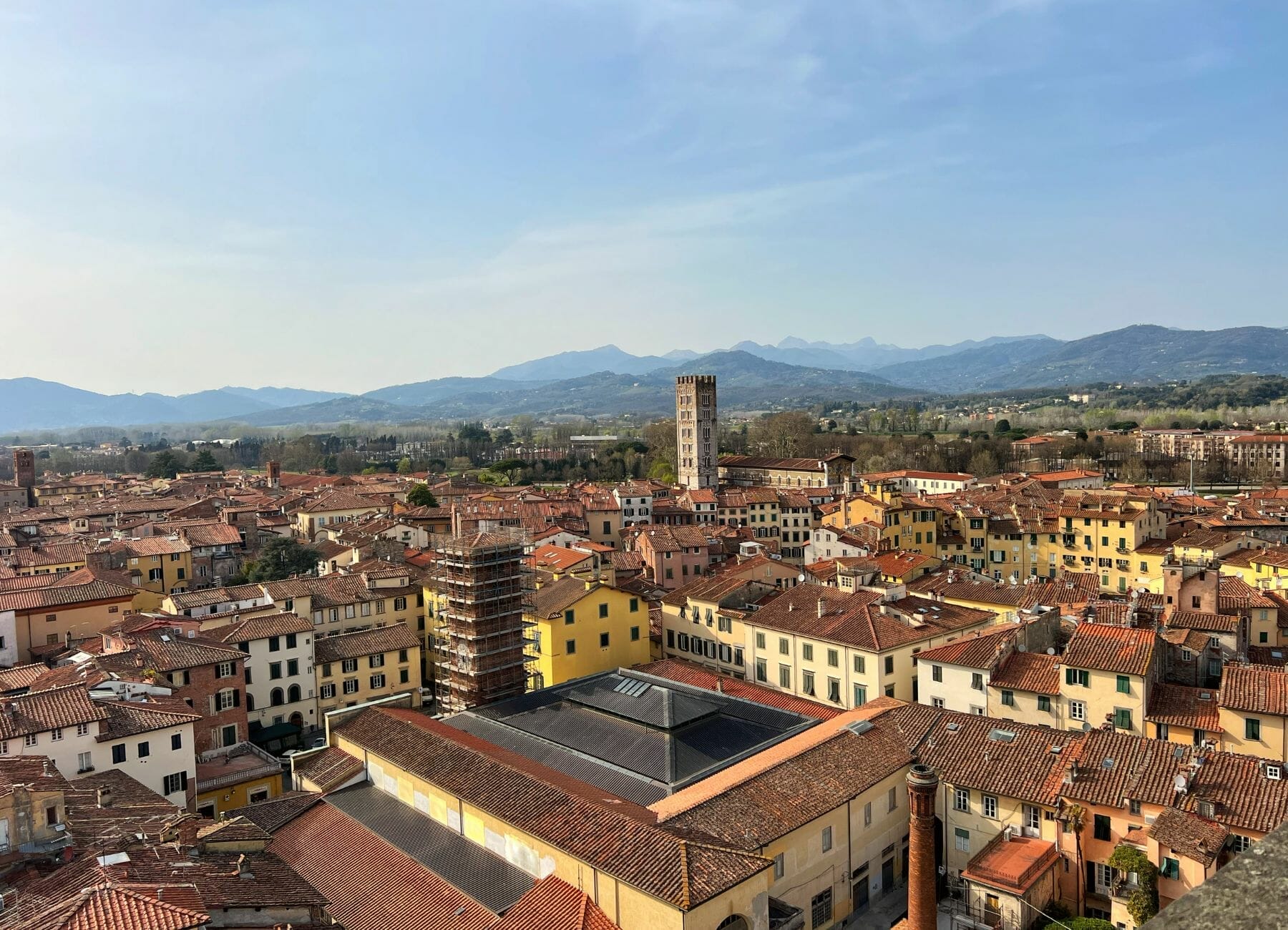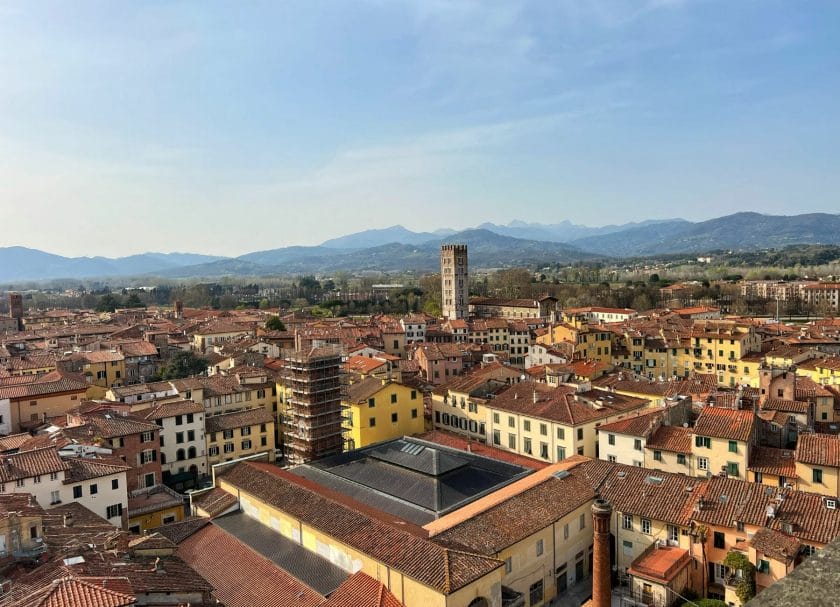 Lucca is one of the bigger cities in Tuscany and still has the full wall around the city intact! Here is what we recommend when you visit Lucca.
Parking in Lucca
Depending on where you are coming in from you are going to park in a lot that is located outside of the city walls. You should put: Parcheggio gratuito into Google maps and see what comes up for you based on the route you are taking into Lucca. Parcheggio gratuito means free parking.
Map Of What We Did In Lucca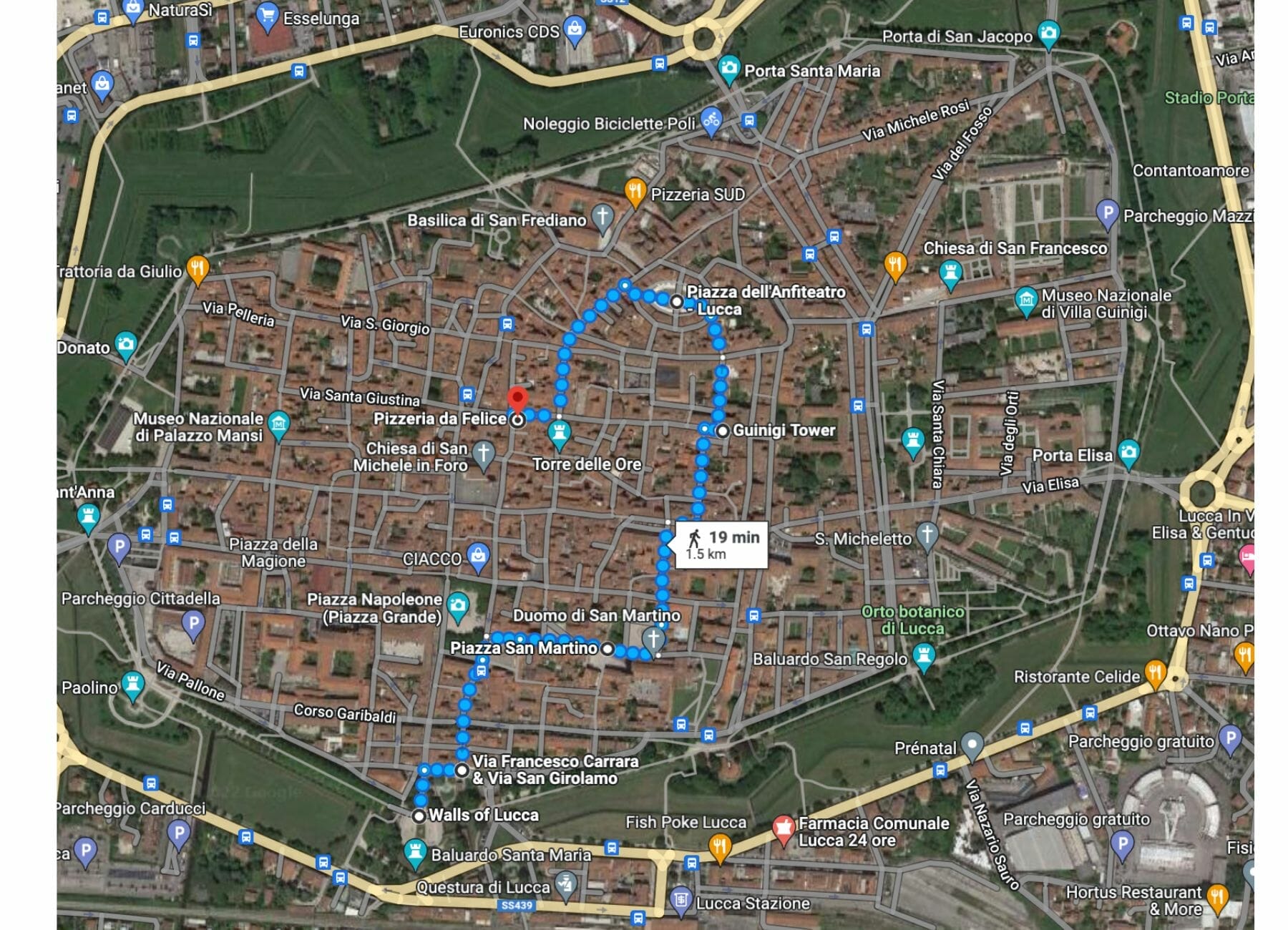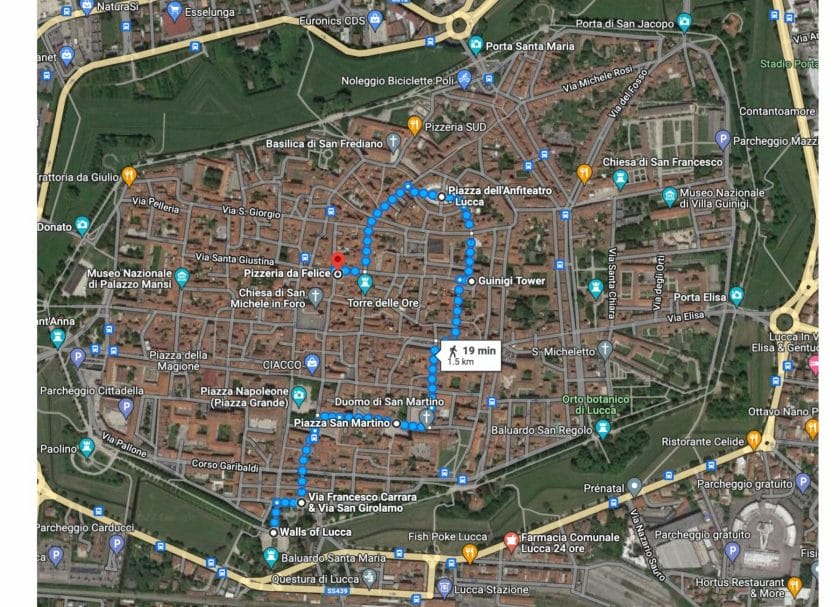 I used this view for the map so you can better see where the city wall is and how it goes around the whole city.
For an interactive map click here.
We also downloaded the GPSMyCity guide of Lucca so we could learn more about the city and share it with the kids.
Ride Bikes Around The City Wall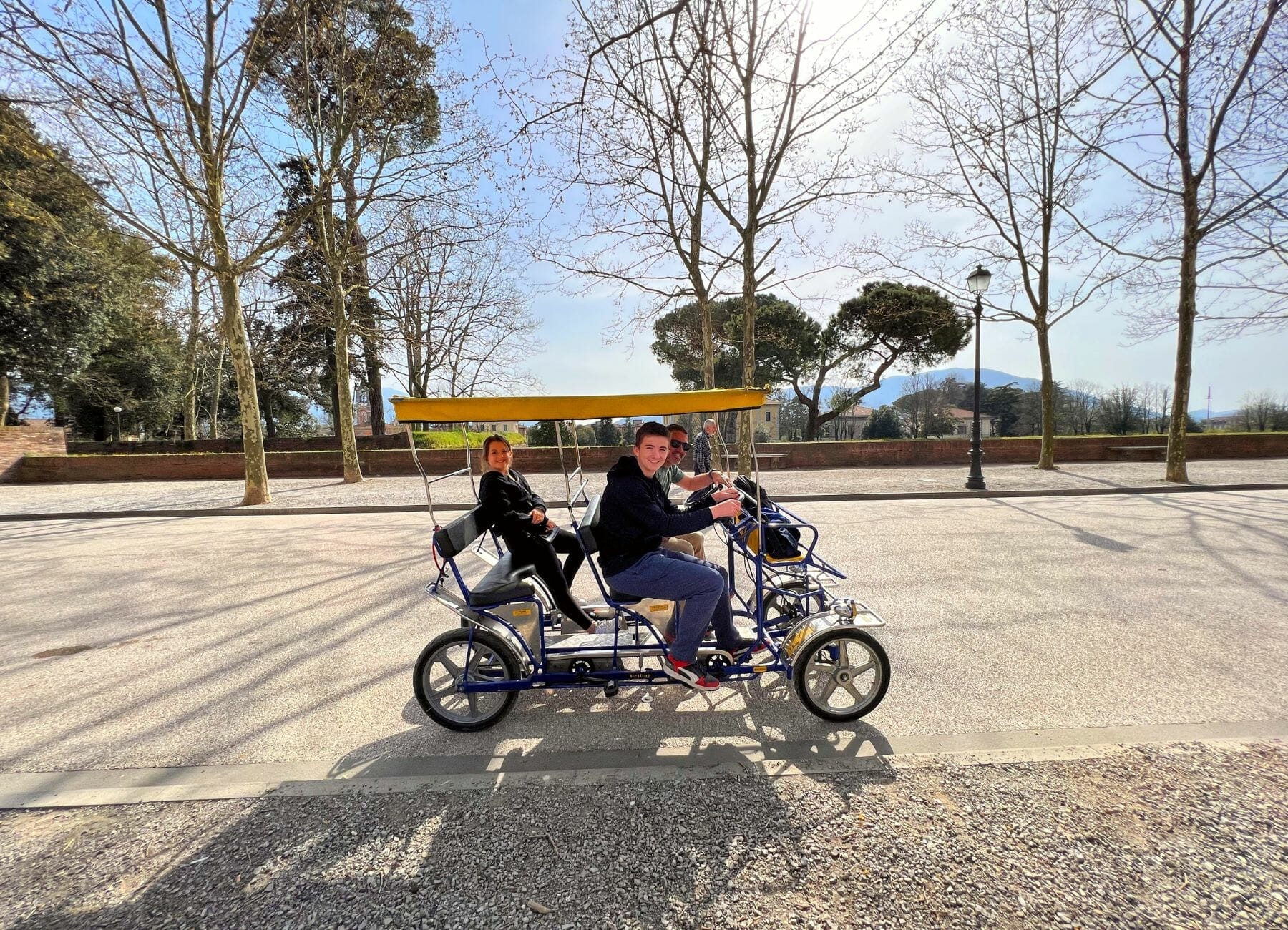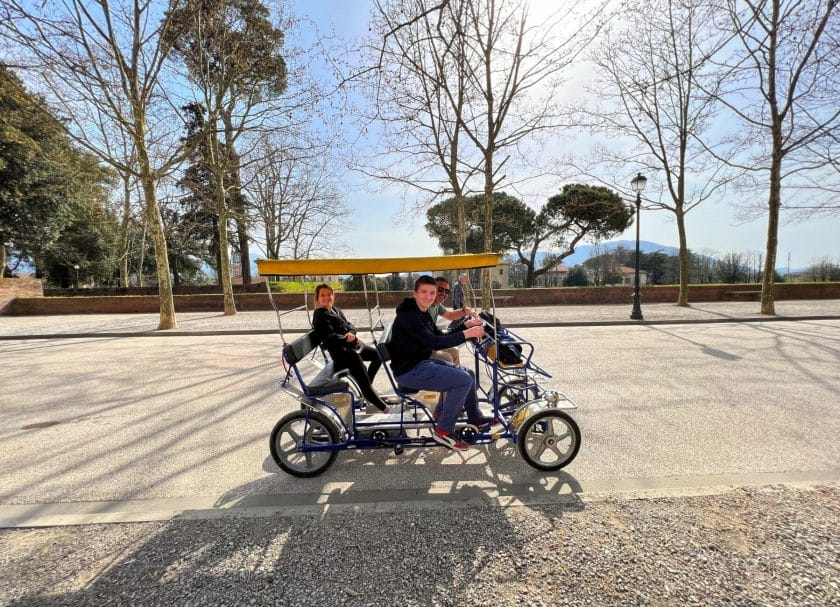 There is a path that goes around the whole top of the City Wall. When we got there we found the closest bike rental place and rented 4-person bikes to take around the wall!
We rented our bikes from the corner of Via Francesco Carrara & Via San Girolamo, 55100 Lucca LU, Italy. The place isn't listed on Google – but it looked legit . . . so we went with it. We took the bike up to the top of the wall and made our way all the way around the wall.
The route is 2.7 miles. Click here to see the route.
It was a little bit of a workout but not bad and was a great way to see the city!
Piazza San Martino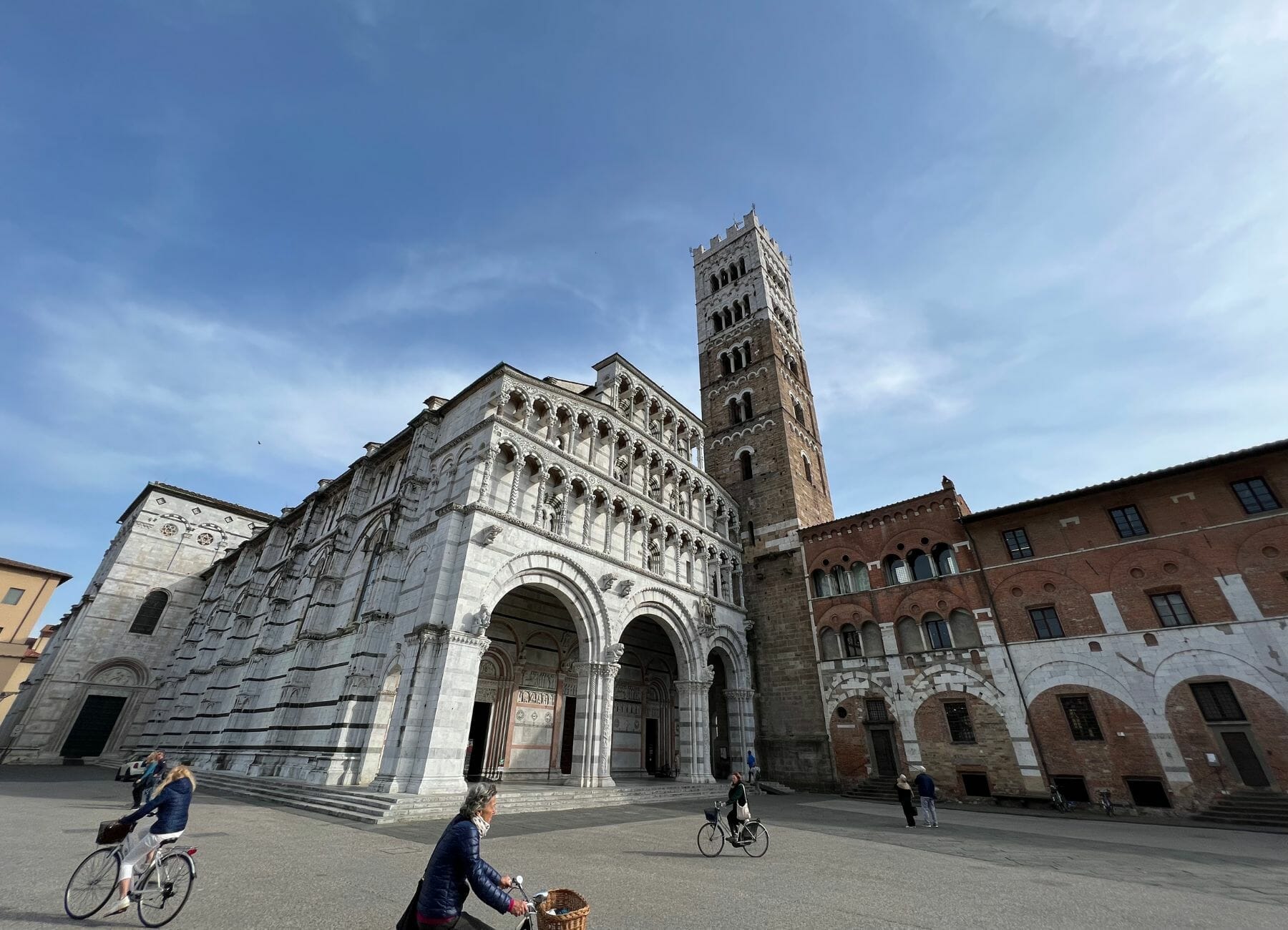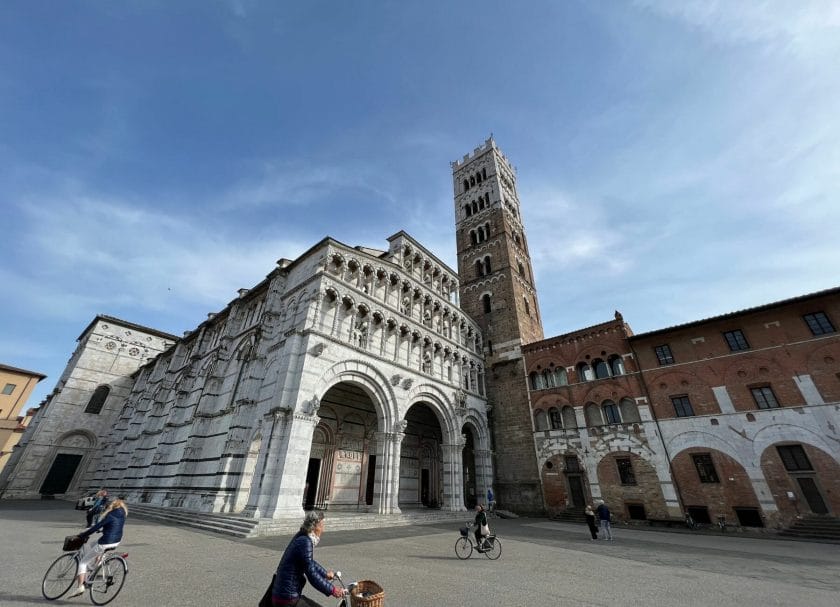 This large piazza, located in the center of Lucca, holds many events for the city and also has a Romanesque style cathedral that is worth seeing! We didn't go inside but from the outside it is very impressive to look at.
Guinigi Tower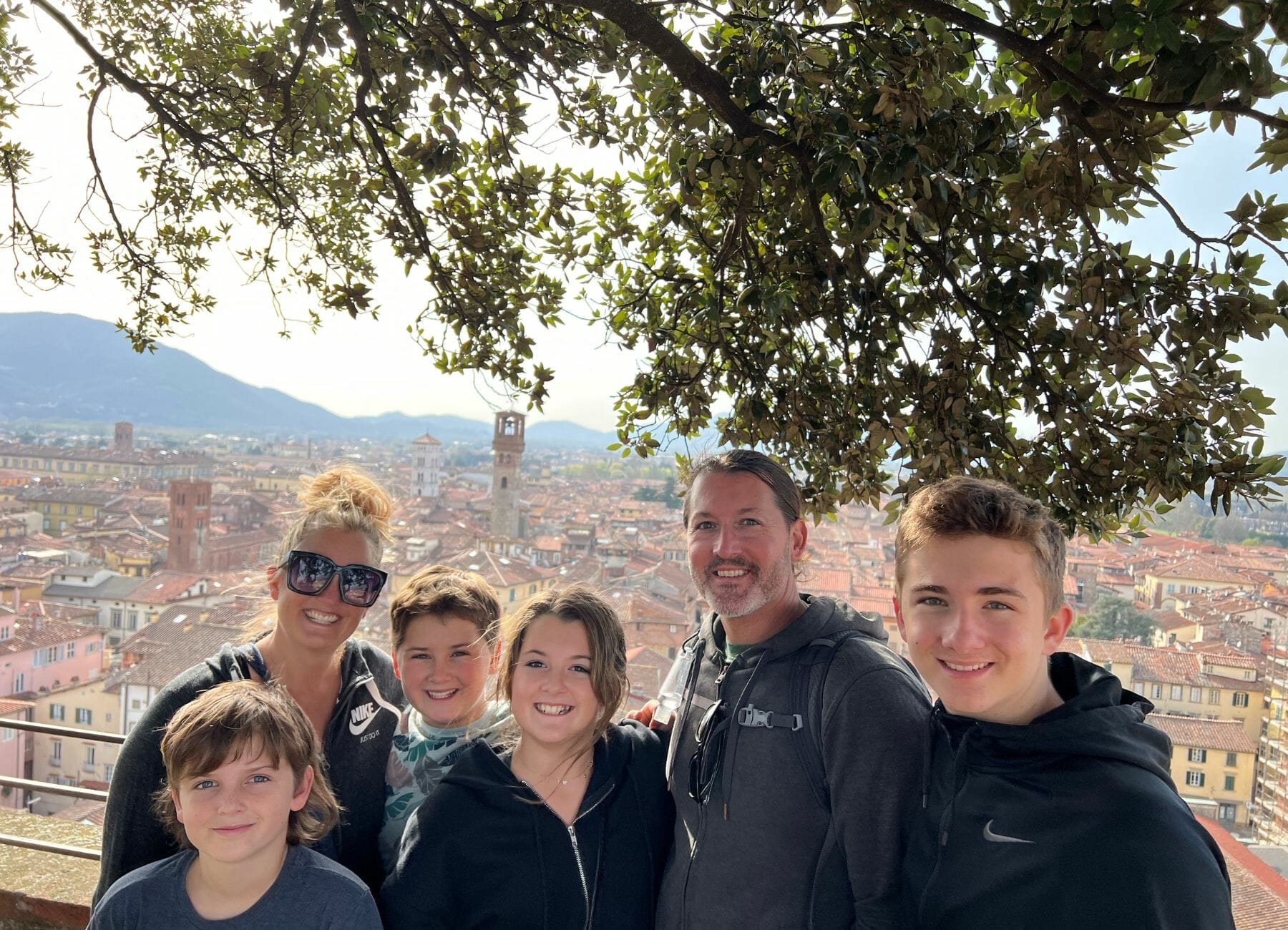 We paid to climb a lot of steps up to the Guinigi Tower. You can see the tower from all over town and it has full-grown trees on top of it!
It was cool to climb up there and it gave us a great view of the city.
Piazza dell'Anfiteatro
This circular shape piazza is built on the grounds of an ancient Roman amphitheater. It is one of the most recognizable piazza's in Tuscany due to its shape and the colorful buildings around the piazza. You can access the piazza from 4 "doors" that lead you into it.
Walk through the city
It is always good to just wander through the city streets to see what you come across and to just explore the city without a plan! There are also a variety of Piazzas throughout the city that you can stop at.
Pizza – Pizzeria da Felice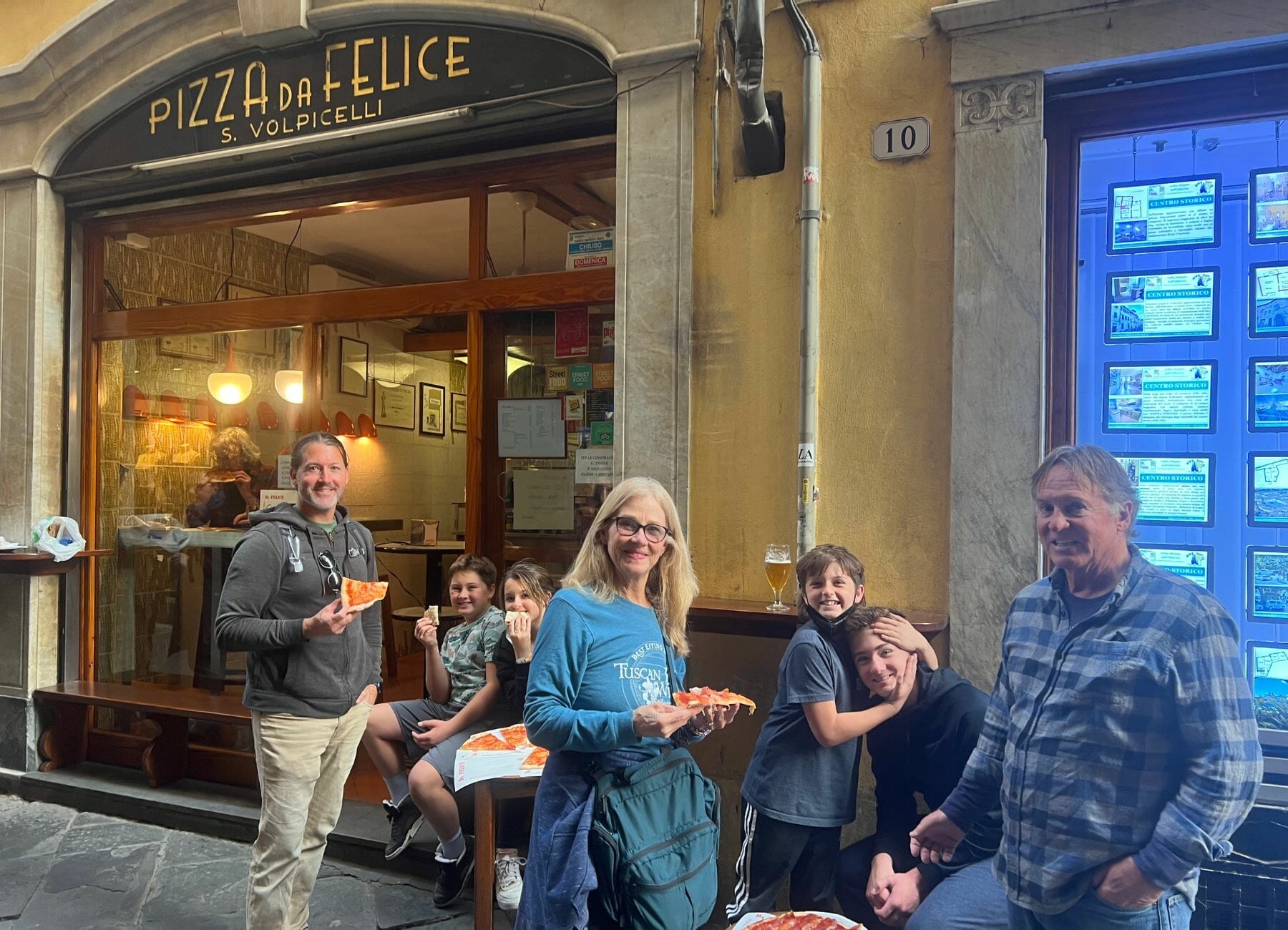 You can't eat enough pizza while you are in Italy. It's all so tasty and a very cheap meal. This was a little shop where you order the pizza and bring it outside to stand and eat or grab one of the 2 small tables inside.
Be aware you are eating along a very narrow street that cars do come down! The cars go slow but just a heads up this isn't going to be a sit down and relax kind of meal.
Siena
Visit the historic city of Siena and check out the Piazza del Campo. It is said to be one of Europe's greatest medieval squares. Siena is one of 7 Unesco World Heritage Sites in Tuscany. While walking through the city be sure to check out Duomo to see the masterpieces made by Michelangelo on a guided tour.
You can never eat too much while in Italy. Be sure to take a Food and Wine Tour of Siena to experience the best tastes the city has to offer.
Your kids will love this family-friendly treasure hunt. They will learn about the history and culture while having fun! Bring out the competitive side of your family while you race against the clock to solve clues.
Florence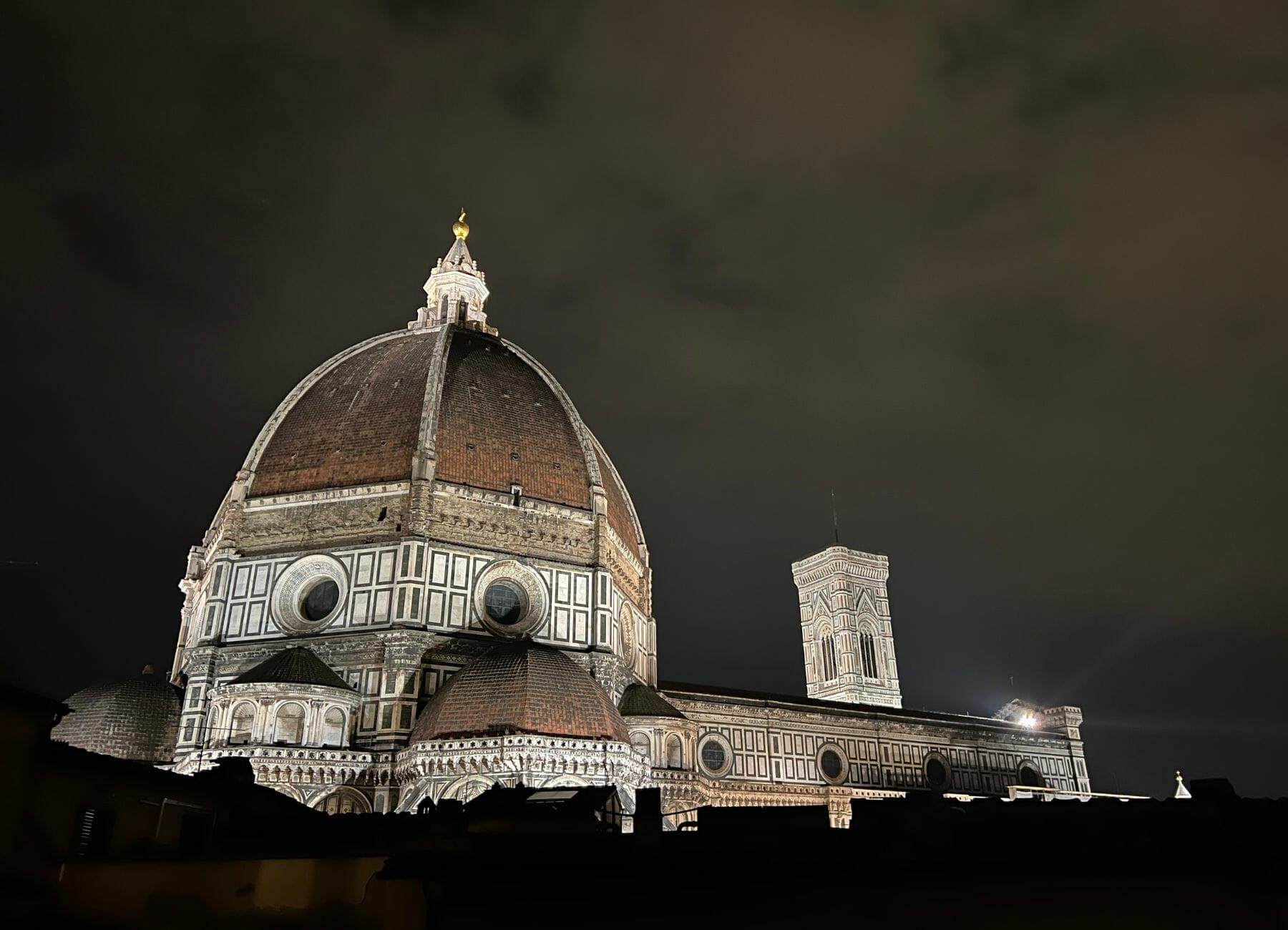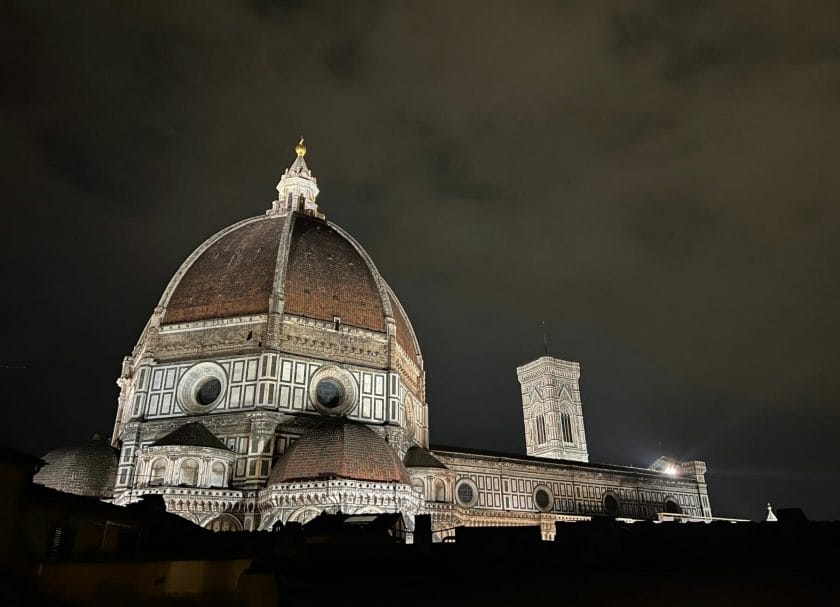 I am not going to include Florence in this post as we have a whole post coming on Florence AND Florence needs its own trip! When you visit Florence you will want to stay in the city so you can walk everywhere. See the amazing renaissance art at the Uffizi Gallery, do a local food tour, visit the Piazzale Michelangelo for sunset, and check out the Ponte Vecchio to name a few things!
When you visit Tuscany you will want to stay out in the Tuscan countryside or in one of the walled cities. If this isn't an option there are a lot of day trips from Florence that you can take to explore more of Tuscany.
Here are a few great options:
From Florence spend a day visiting the beautiful medieval cities of Siena, San Gimignano, and Monteriggioni. This great tour includes wine and olive oil tastings.
Explore the Tuscan countryside and winding roads via Vespa on this guided Vespa tour.
See the beauty of the floating city of Venice with this great guided tour that leaves from Florence. Spend a full day exploring Venice on this amazing guided tour.
Pisa
We went into Pisa to rent the car but that was it. But we were just too excited to get to our glamping tent that we didn't take the time to explore Pisa. We have heard great things about it and of course you can go and see the leaning tower of Pisa!
Here are a few other things we saw that would be fun to do in Pisa:
Learn about the history and architecture of Pisa including the iconic Leaning Tower on a guided walking tour. You can even climb up the tower for great views of the city.
Visit Pisa's Square of Miracles and get fast-track tickets to the Cathedral, the Opera del Duomo Museum, Baptistery, Cemetery, and the Sinopie Museum with this audio-guided tour.
Explore the magic of Pisa on this private sightseeing walking tour. Find out what makes Pisa unique from a local.
Diaccorni Farm Stay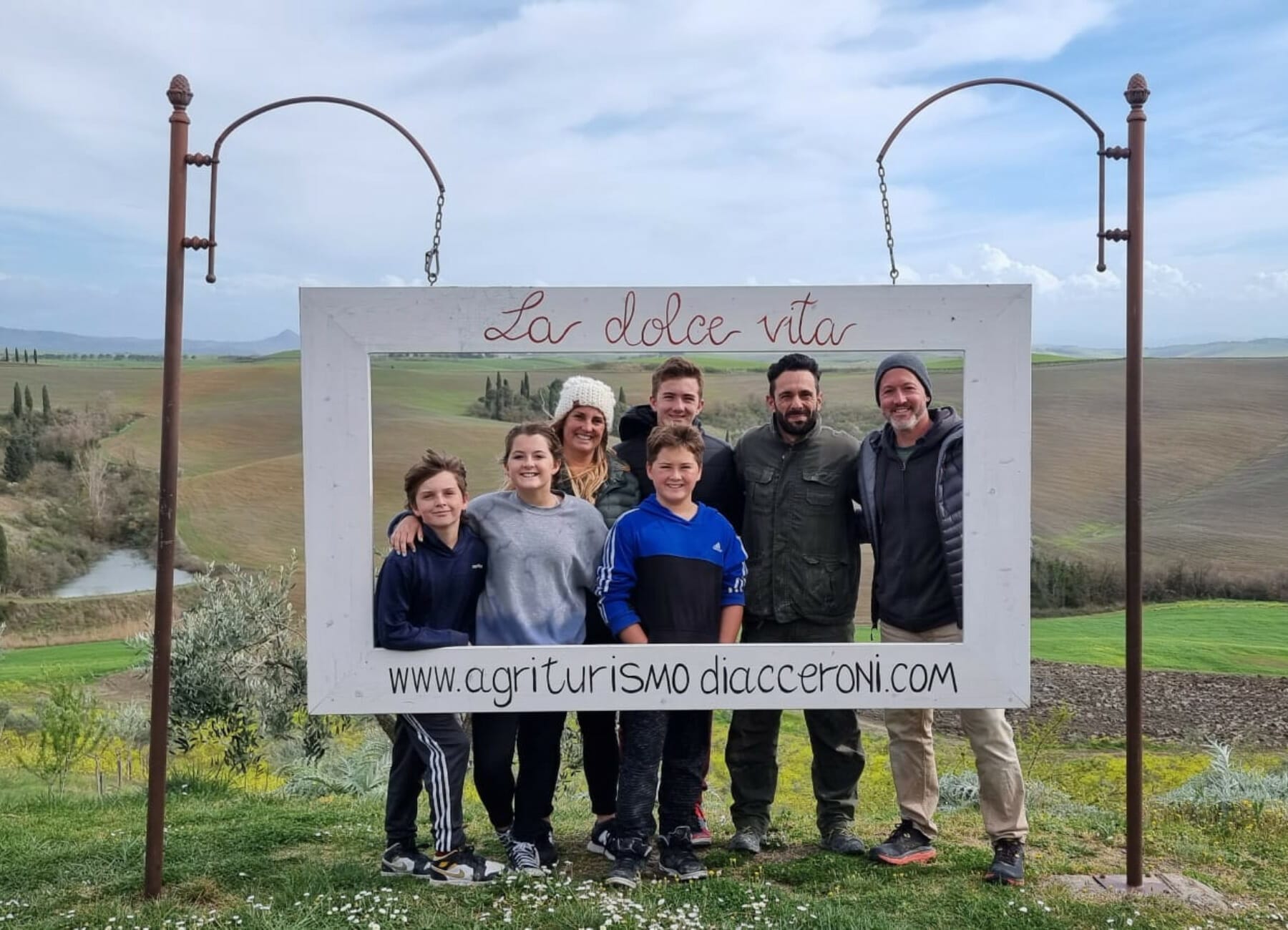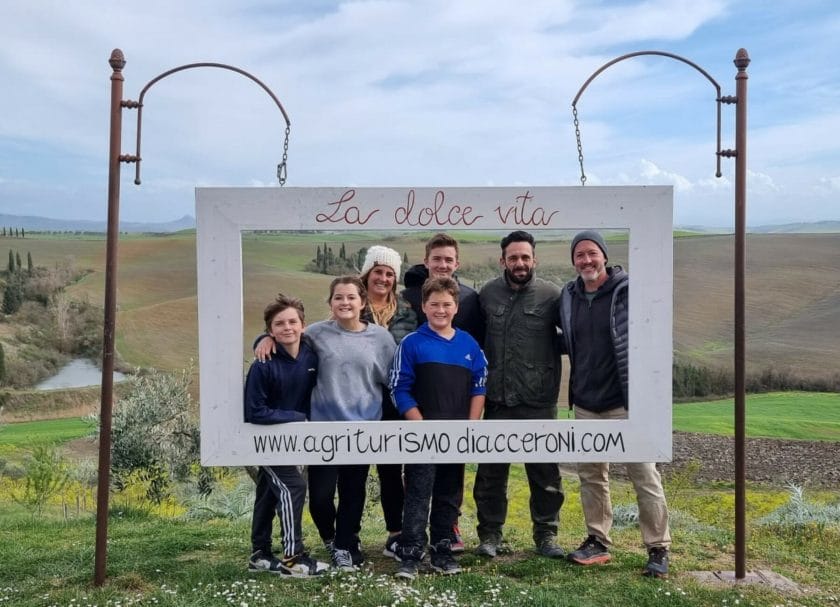 We stayed for a week at Diacceroni Agriturismo Farm and it was amazing! By staying at a family-run place for a week you really get comfortable and start to feel like you are part of the family.
The owner is walking around all the time and checking in on you. So are all of the workers from the waitresses to the chefs and the social media person. We felt so welcomed and had an amazing time!
If you come in the summer season they have weekly activities set up (pizza making, welcome dinner, etc). We came in the off-season so none of this was going on yet. Which may have been better?? Since we got to spend more time with the people who work here since they weren't as busy!
The one we stayed at is known for its wheat production and also has a delicious line of wine. At the front store, they had a shop filled with pasta, wine, sauces, etc. You were able to select whatever you wanted and write down in a book what you took and how much it was. At the end of the week, you pay for all of it.
They also had a huge breakfast spread every morning and would make omelets to order. It was a set fee for the all-you-could-eat buffet-style breakfast with yummy coffee and juices too.
You could make a reservation for lunch or dinner and order off of the menu. We did this a couple of nights and got the Florentine steak multiple times! Most of the food is local from the farm which means it is so fresh!!
When the weather was nice we were able to sit out on these gorgeous spots overlooking Tuscany. It was so nice to be able to just walk everywhere, have a nice leisurely breakfast or dinner and walk back. In the summer they also have a saltwater pool available.
Besides all the great food they offer a variety of activities that they offer on-site: Horseback riding, 4X4 rides, wine tasting, and tours.
Where To Stay
We are going to stay true to our one recommendation of the Dacciaroni Agriturismo Farm. They have a variety of options for what type of place you can stay in. We opted for the glamping tents and loved it!
Discover More Family Bucket List World Travels
17 Fun Things To Do In Venice Italy [2 day Itinerary Included]
15+ Fun Things To Do In Rome With Kids
Backpacking Europe Packing List (with Kids!)
Tips on Visiting All 5 Cinque Terre Towns (Itinerary Included)
One Day in Barcelona Itinerary
A Tourist Guide to Las Fallas Festival in Valencia Spain
30+ Things to Do in Lisbon Portugal
3-Day Florence Itinerary- For an Awesome Trip
Pin to Bucket List Travel to Save for Later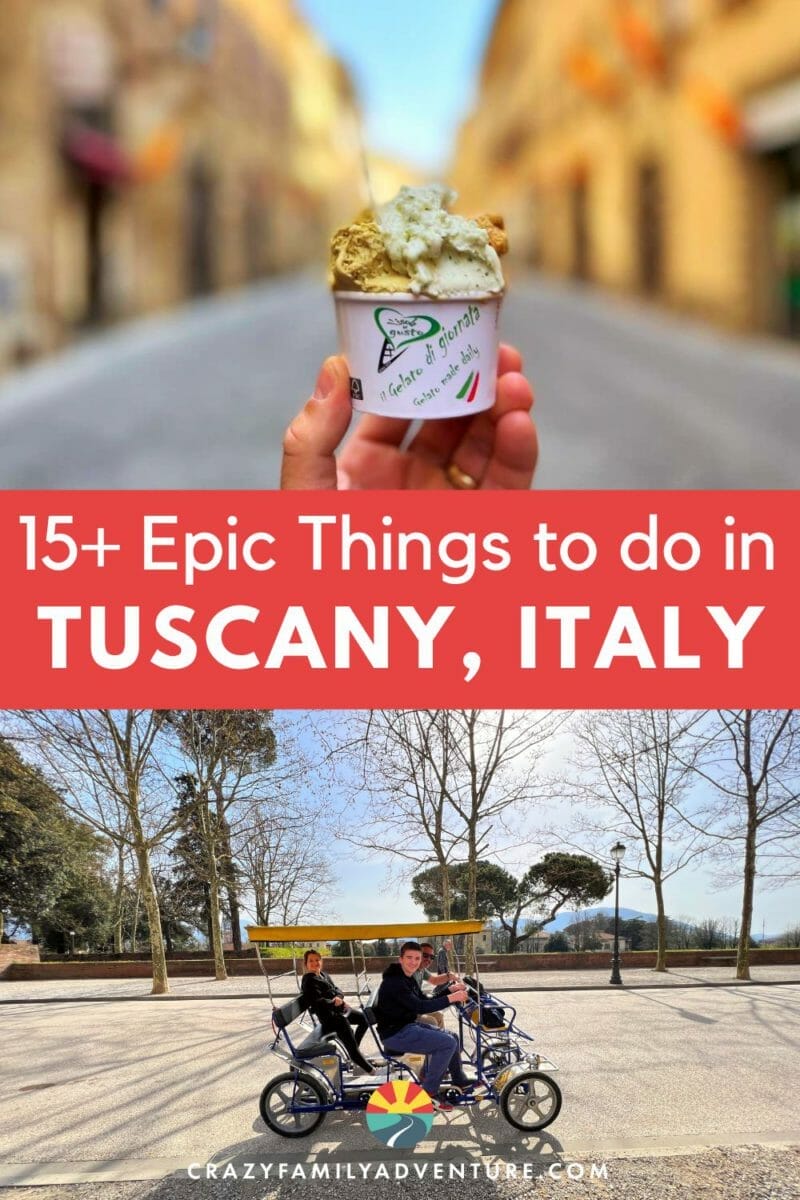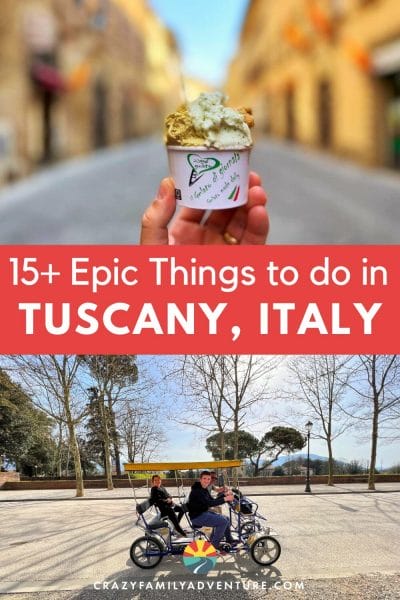 DISCLOSURE: This post may contain affiliate links, meaning I get a commission if you decide to make a purchase through my links, at no cost to you. Please read my disclosure for more info.