From an awesome discount club to must-have roadside assistance, Good Sam Enterprises LLC has a lot to offer RVers. It should come as no surprise that campers everywhere recognize the Good Sam icon. That said, not all of the services offered by this company are well known. One of the services this company offers that many aren't even aware of is the Good Sam TravelAssist program.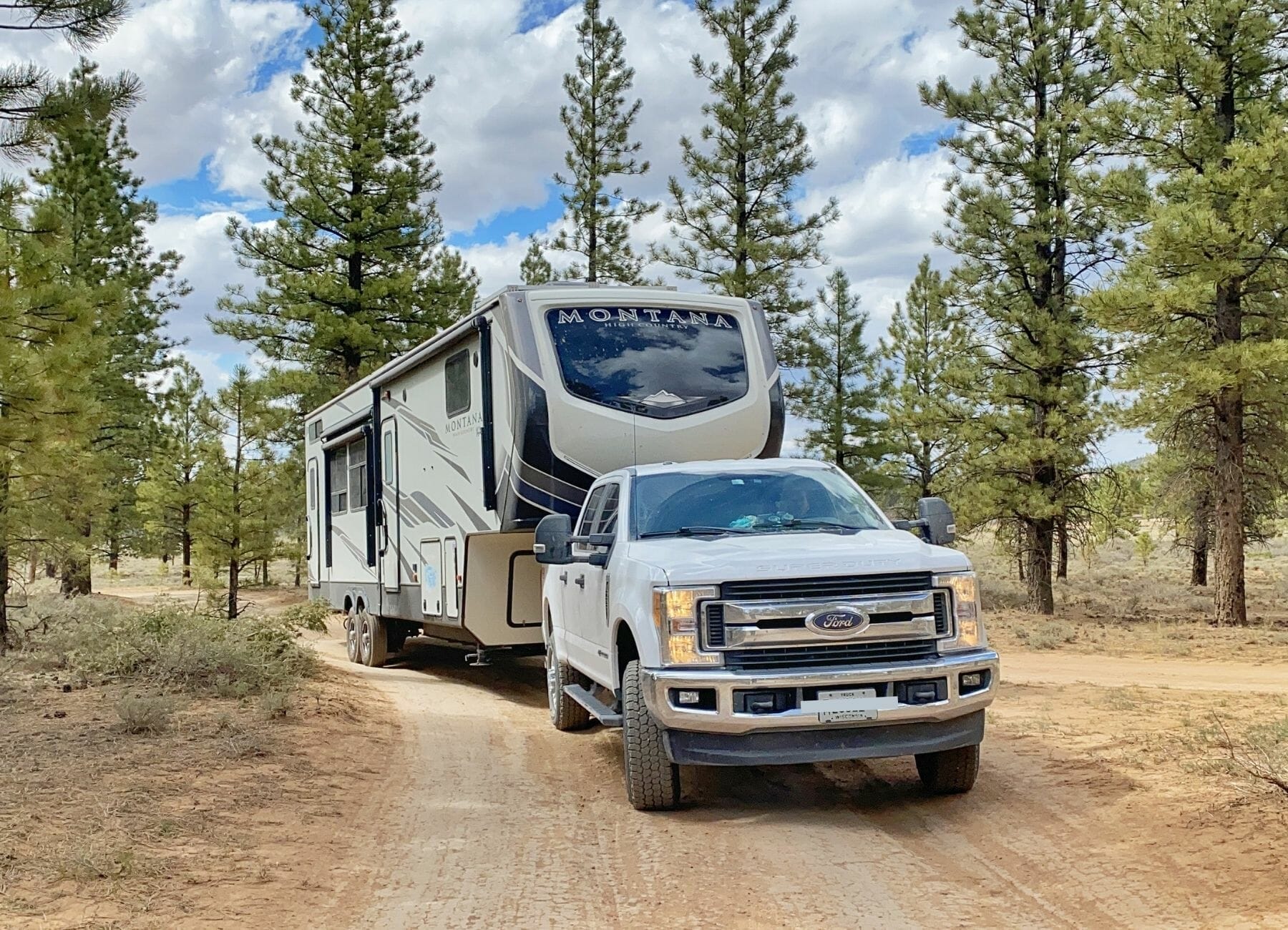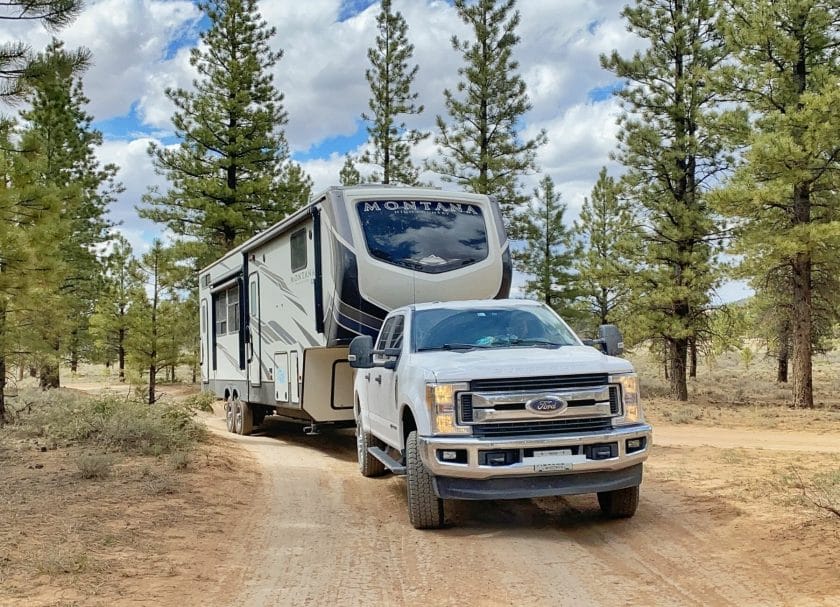 Good Sam TravelAssist is the perfect solution to a number of different problems RVers might run into on the road. It provides peace of mind anytime you're traveling away from home, whether taking a weekend road trip, enjoying a European vacation or on a Caribbean cruise.
This post is brought to you by Good Sam TravelAssist.
What is Good Sam TravelAssist?
Wondering what on earth Good Sam TravelAssist even is? We get it, the name doesn't tell you much, but it is a fitting name. You see, this amazing program provides assistance to travelers in the event of a medical emergency while away from home.
Most of the benefits provided by this program are related to medical events that may occur during your travels. That said, the program also offers some benefits for those who find themselves in need of emergency travel arrangements, or those who somehow lose important travel documents while away from home.
Nobody plans for these sorts of emergencies to happen, of course, but it sure is nice to be covered when they do come up. Even if you never use your TravelAssist membership, the peace of mind it brings is enough to make it worth buying.
What Good Sam TravelAssist Covers*
Now that you have an idea of what Good Sam TravelAssist is, you may be wondering what exactly the program covers. Honestly, the list of benefits is incredible. We couldn't believe the kinds of benefits offered.
Below are a handful of the valuable benefits included in this amazing program.
RV and Vehicle Return
When a medical emergency arises, the last thing you want to have to do is figure out how to get your RV and/or vehicle home. If an illness or injury prevents you from driving home and your travel companion can't do it, TravelAssist will arrange and pay for a professional driver to return your vehicle home, no matter the distance.
Emergency Medical Transportation Services
You arrive at the closest hospital only to find out they aren't capable of treating your unexpected illness or injury. Good Sam TravelAssist will coordinate and pay for medically supervised transportation to a hospital that is capable of providing the appropriate treatment for your condition.
Additionally, TravelAssist will reimburse you up to $200 for ground ambulance transportation if an emergency requires an ambulance.
Monitoring of Medical Treatment
If you're in the hospital, you may not have the energy or even the ability to contact your loved ones. Good Sam TravelAssist does this for you by staying in contact with the hospital, monitoring your medical condition, and reporting back to your family. This ensures that those who care about you most are in the know without adding a job to your plate in your time of need.
Flights for Loved Ones
If you are hospitalized due to an unexpected illness or injury while traveling, Good Sam TravelAssist won't leave your loved ones stranded. TravelAssist will pay for the safe return home of your spouse or travel companion and dependent children. Additionally, if you happen to be traveling solo, the program will pay for a family member to fly to you to be by your side.
Flights Home after an Emergency
Once you are stabilized and free to leave the hospital, the next step is determining whether you should head home or continue on your trip. If you want to recover near family and friends, Good Sam TravelAssist will help you out. They do this by paying for a one-way plane ticket in order to get you back home.
Prescription and Glasses Replacement
Losing your prescription glasses or medication while out of town could easily ruin a whole trip, and might even be dangerous. Fortunately, Good Sam TravelAssist can help with that too. With the authorization of your physician, these helpful people will ensure you receive the medicine or glasses you need as long as they are available locally.
Emergency Travel Arrangements
If you find yourself needing to rearrange your travel plans because of an emergency, Good Sam TravelAssist's professional travel coordinators will help you change your airline, hotel, and rental car reservations to suit your needs.
Assistance Replacing of Lost or Stolen Travel Documents
Losing your visa, passport, birth certificate, or other important travel document while on a trip is an incredibly stressful experience. Good Sam TravelAssist helps you replace lost or stolen documents as quickly as possible, taking some of the stress off your shoulders.
These are just some of the Good Sam TravelAssist services offered to members. Other benefits include cash advances, transfer of insurance and medical information from one provider to another, medical provider recommendations, and much more.
Who Good Sam TravelAssist Covers
Of course, you'll probably want to know who can take advantage of all these amazing benefits. The answer? It depends on which plan you purchase.
There are 4 different Good Sam TravelAssist tiers:
The individual plan is for solo travelers and covers only the person listed on the plan.
Next is the most popular option, the Couple plan, which covers the member and their spouse.
Third is the Family plan. This one covers the member, their spouse, and all of their dependent children.
Finally, there is the Family + Pets plan. As you might guess, this plan covers the member, their spouse, all dependent children, extended family and pets.
Clearly, the plan that is best for you will depend on who you tend to travel with. We're guessing you'll have a pretty easy time determining the option that suits your needs.
Cost of Good Sam TravelAssist
You're probably assuming this program is going to cost you an arm and a leg. Good news: It definitely won't! In fact, we think the program is a pretty darn good deal, especially since all plans are marked down at the moment.
Current introductory prices for new members:
Individual — $45 per year (regularly $89.99, includes $10 auto renewal discount)
Couple — $50 per year (regularly $99.99, includes $10 auto renewal discount)
Family — $55 per year (regularly $109.99, includes $10 auto renewal discount)
Family + Pets — $90 per year (regularly $179.99, includes $10 auto renewal discount)
Recap: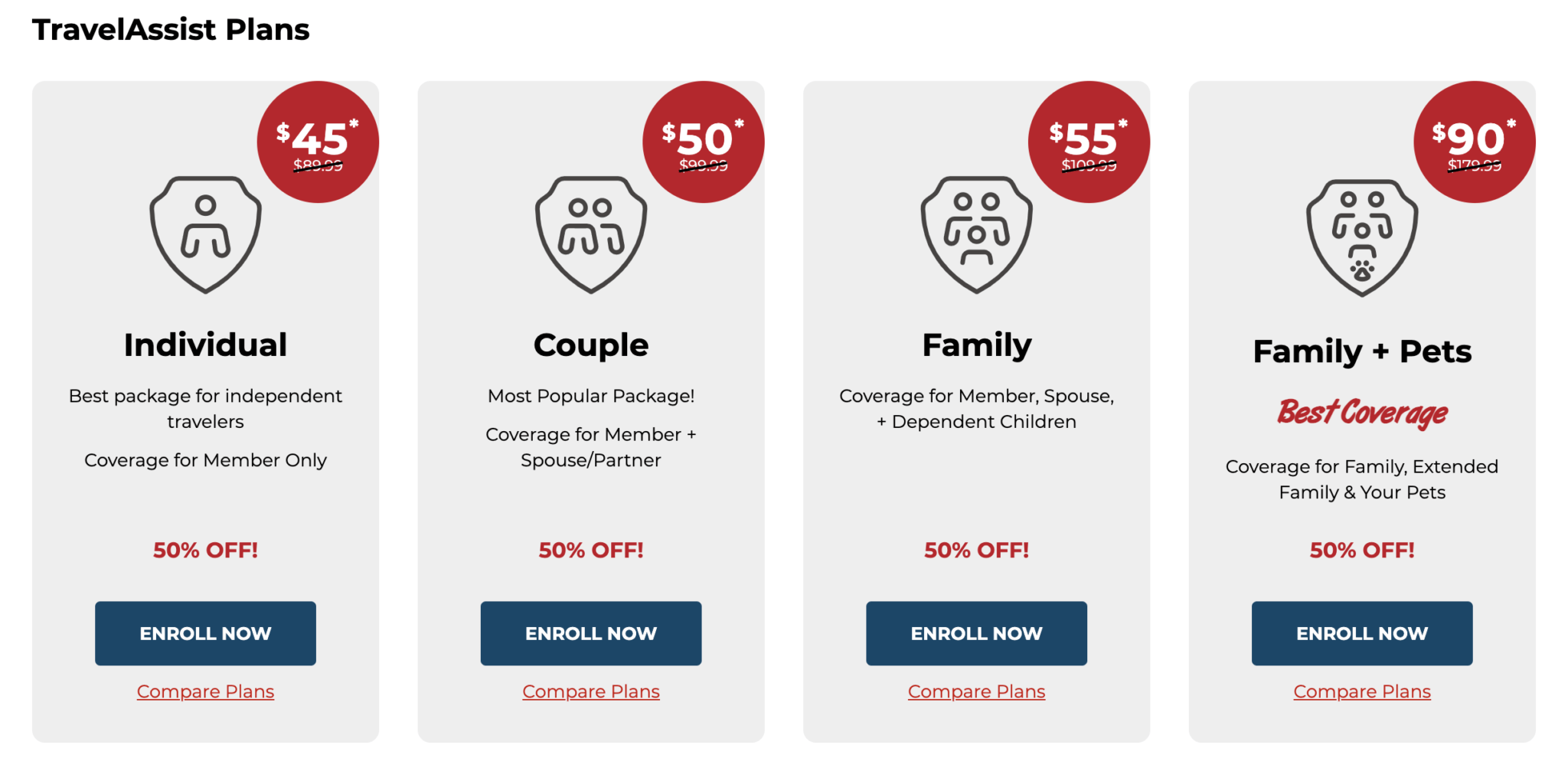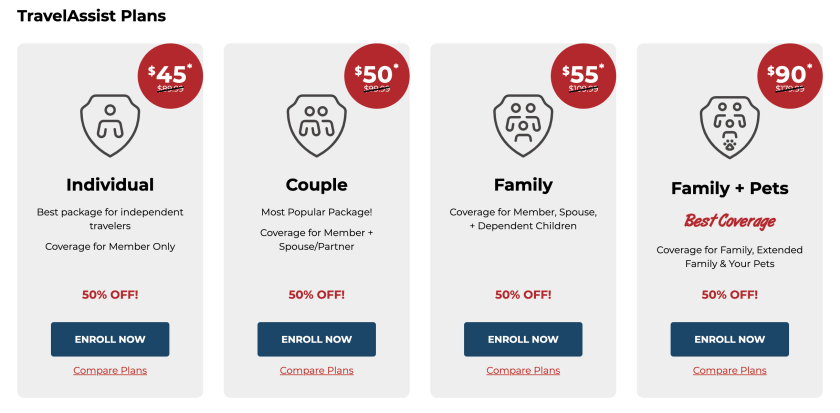 Who Should Buy Good Sam Travel Assist?
Honestly, Good Sam TravelAssist is an awesome option for absolutely anyone who travels. That said, it is even more perfect for RVers. Especially those who find themselves on the road often, take long trips, or live and travel in their RV full-time.
If any of those things describe you, we highly recommend looking into Good Sam TravelAssist before your next trip. After all, it's better to be safe than sorry!
*Benefits described are intended as an overview, please refer to your Plan Description for details on coverage and benefits. TravelAssist does not provide coverage for medical expenses, and does not take the place of medical or travel insurance. If you are planning to travel outside the U.S., contact a trusted travel advisor to learn more about acquiring travel insurance prior to your next trip.
More RV Content:
8 Travel Memberships Worth Having
19 RVing For Beginners Tips You Will Want To Know
Why You Should Rent Out Your RV And How To Do It
Benefits Of Good Sam RV Roadside Assistance – It Is Worth It!
99 Tips After 6+ Years of Full Time RV Living
40+ Helpful Tips For Planning An RV Trip
29 RV Kitchen Accessories and 10 Tips For Your RV Kitchen
15 Authentic New Mexico RV Parks Worth A Visit
The Best RV Camping in Northern California
DISCLOSURE: This post may contain affiliate links, meaning I get a commission if you decide to make a purchase through my links, at no cost to you. Please read my disclosure for more info.