Over the past couple of years, the world of RVing has exploded. Not only that, the RV rental industry has grown enormously as well. More and more people are looking to rent RVs, and those who choose to rent their rigs out to others have been left with booming businesses that aren't likely to slow down anytime soon. For this reason, if you've ever thought you might rent out your RV, now is the time to do it.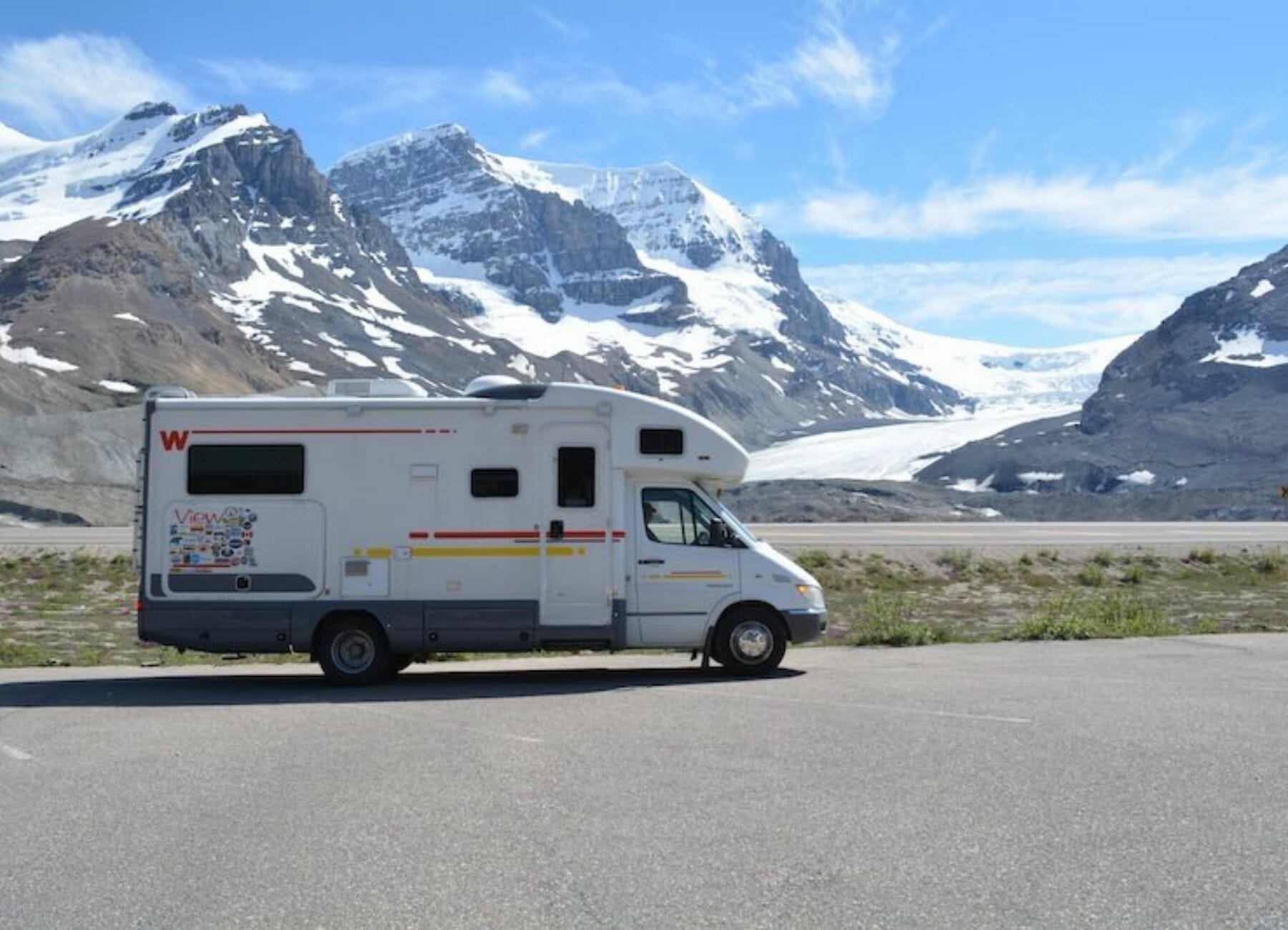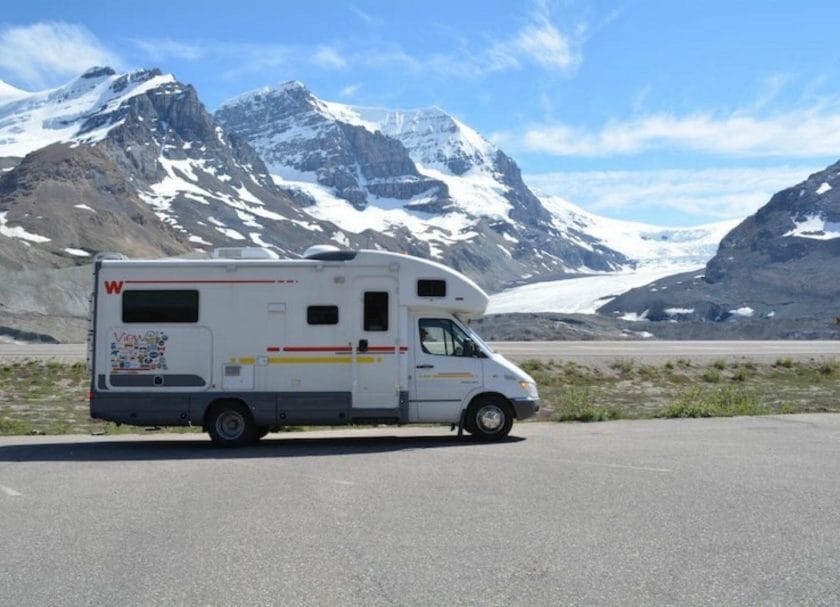 This post is brought to you by Good Sam RV Rentals.
All that said, it can be hard to jump into an industry you know nothing about. How do you know choosing to rent out your RV is the best decision for you? As an RV owner, where do you list your RV for rent and how do you go about it?
In this article, we will answer all of these questions and more. Hopefully this will help you understand why you should rent out your RV, where and how to list it, and what to expect when someone does rent your rig.
Why is It a Good Idea to Rent Out Your RV?
First, let's talk about the reasons one might choose to rent out their RV (which could be a motorhome, 5th wheel, travel trailer, truck camper, van, really any model!). After all, you probably want to know how allowing RV renters to use your motorhome or trailer will benefit you. Or maybe you are trying to decide is buying an RV worth it? There are actually an enormous number of benefits to renting, but we will list a few of our favorites below.
Put Your Investment to Good Use
The vast majority of RVs spend an awful lot of time sitting around in driveways and storage lots. This seems like a bit of a waste when somebody could be out enjoying the trailer or motorhome. Of course, you can't be out using your RV all the time, so why not let somebody else take your rig out to get a taste of the RV lifestyle? This will ensure your RV gets plenty of good use rather than just sitting unused for weeks out of the year.
Pay Off Your RV
Not only will your RV get to go out on cool adventures and be used for its intended purpose, but you'll also make some money off of it! Many people are able to make enough to make their monthly RV payments, and some are even able to pay their RV loans off early. How nice would it be to own your RV outright and get rid of the monthly payment?
Keep Up with Your Rig
RVs that get used on a regular basis are much less likely to develop water damage. This is because leaks are easier to spot when the RV is being used. On top of that, you are more likely to keep up with maintenance and even make improvements to an RV that gets a lot of use. This will help ensure your trailer or motorhome stays in good working condition for years to come.
Meet New People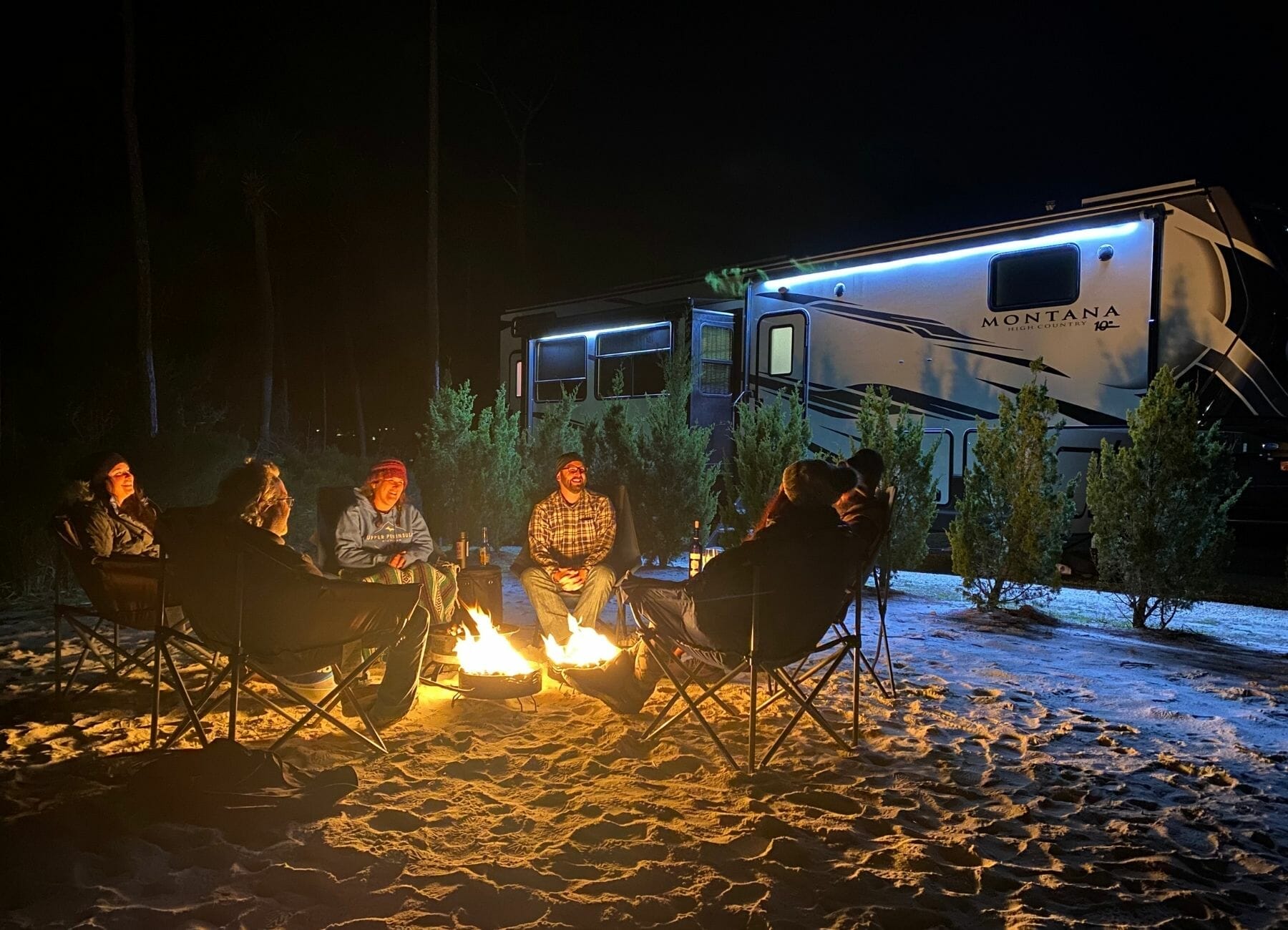 Another reason creating an RV rental business is a good idea? It allows you to meet new people. Making new connections is always a good way to grow as a person and as a business. Besides, you might just come out of the experience with some awesome new friends. We don't know what could make renting your RV more worthwhile than some new friends.
Take More Trips of Your Own
Renting out your RV means you definitely won't forget you have it. In fact, hearing about the adventures of your renters is likely to make you more excited to take trips of your own! Additionally, renting might even leave you with some extra funds in your pocket to take those trips. You might have to block out chunks of time in advance on your rental calendar to do so, but renting your RV will almost certainly result in you taking your RV out more often.
How Do You Get Your RV Listed?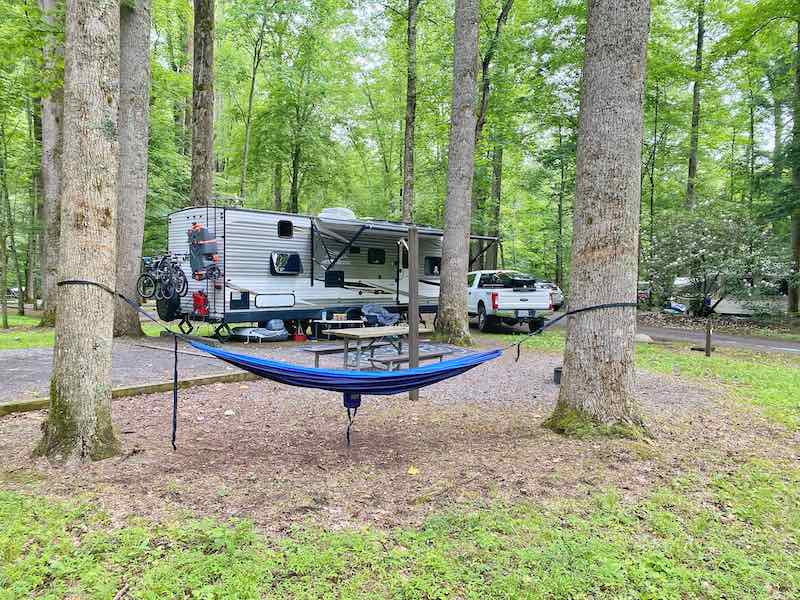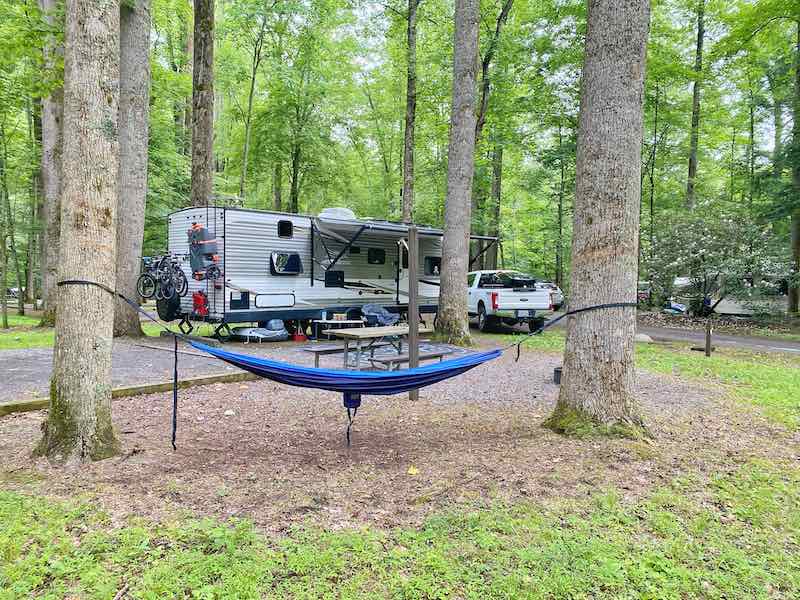 Okay, so now that you know why you should rent out your RV, the next thing you'll want to know is how to go about it. Not to worry, we know exactly where you should go to list your rental rig and what you should include in your listing to ensure you get as many renters as possible. Use the tips and tricks below and you'll be good to go.
Head to the Good Sam Website
The first step is to head to the Good Sam RV rental site. As you might expect from a well known company like Good Sam, this rental site is an excellent peer-to-peer RV rental platform that we highly recommend. They offer top-of-the-line insurance coverage while your RV is being rented, so you can rest easy knowing your RV is in good hands.
Follow the steps on the site to get your RV listed, and you'll be well on your way to renting your RV to another adventurer.
Snap Good Photos
Good photos are a must for any rental RV listing. Remember, your photos are the first thing people look at. If they are dark, blurry, or not staged well, prospective renters are likely to gloss right over your listing. Your photos should be well staged, bright, crisp, and they should catch the eye.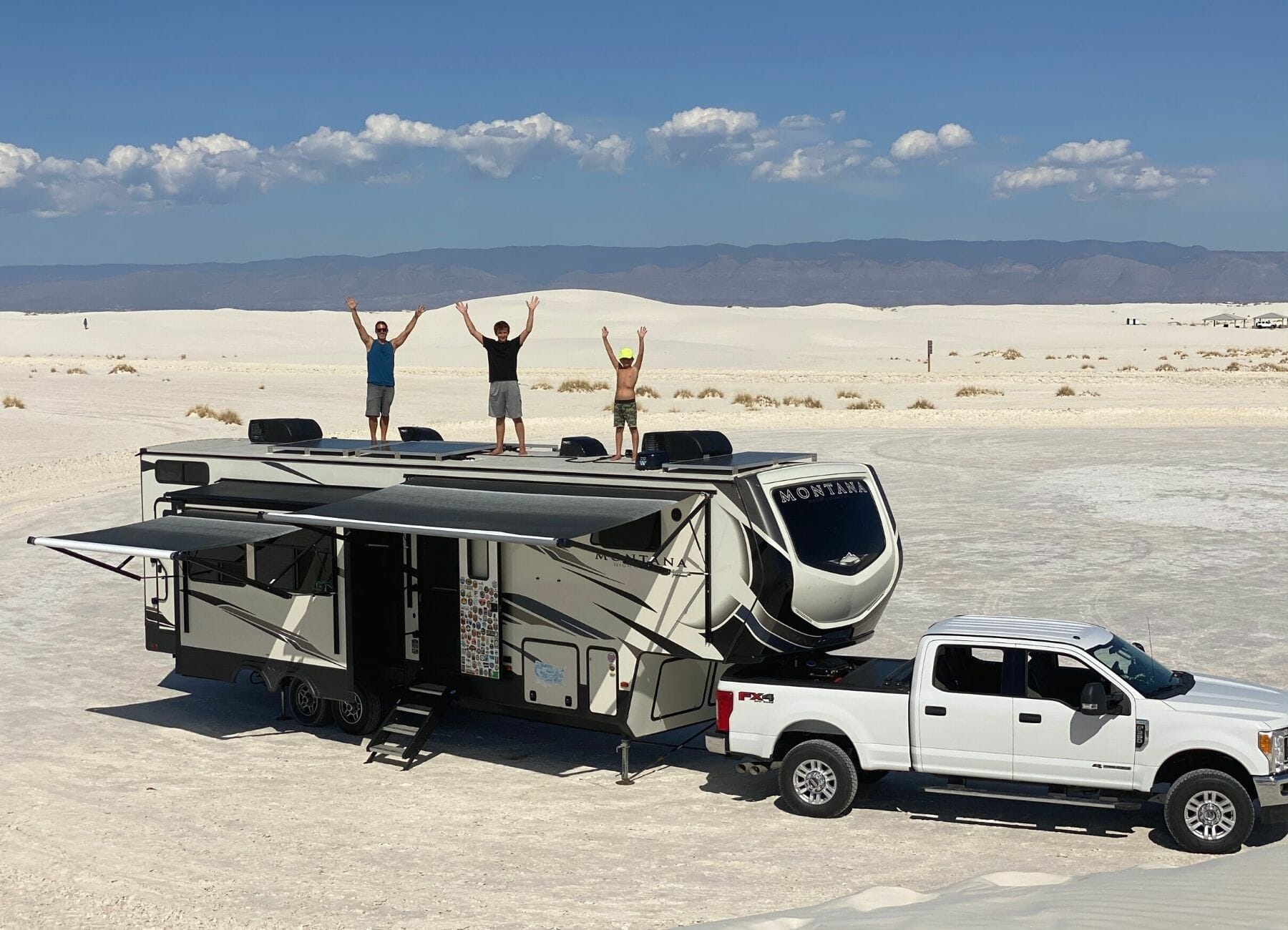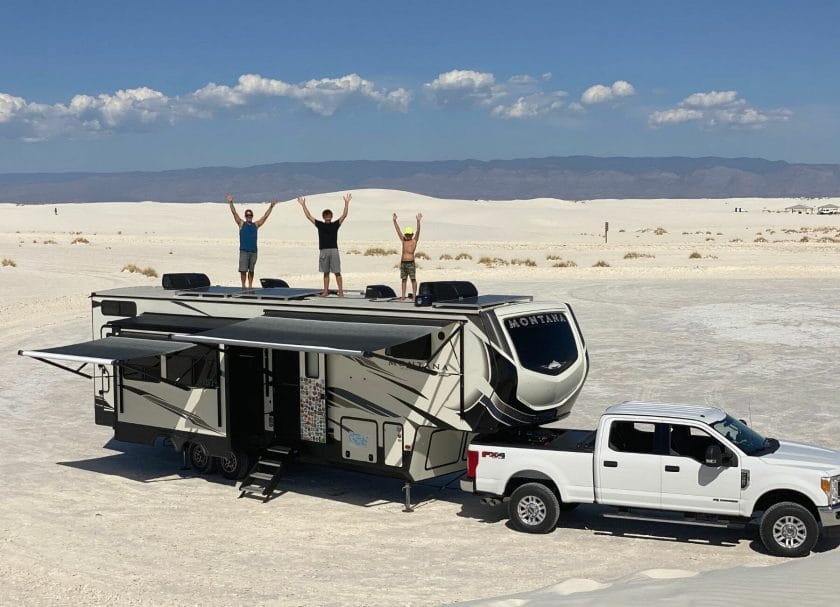 Add Lots of Details
When listing your RV, don't be afraid to include plenty of details about your home-on-wheels. A solid, well-written description that helps people understand everything your RV offers and lets them envision staying in your rig will be memorable. This is especially true if the description has some personality, so don't be afraid to let your friendly demeanor shine through.
Include Extras
People love all-inclusive vacation packages. You may not think this applies to the RV rental world, but in a way, it does. Renters don't want to be nickel-and-dimed for things like lawn chairs and bedding, especially when they just want a relaxing getaway. For this reason, it pays to include lots of extras with your rig. Make sure you let people know those extras are available too, as it'll make your RV more appealing.
Add Availability
When your photos and description are in place, the next thing you need to do is update your availability calendar. Block out any days you won't be available to help renters, as well as any days you need to take the RV to the shop. Finally, make sure you block out days for you to take RV trips of your own. Otherwise, you might find yourself longing to use your RV but unable to do so because it's so booked up.
Gather Good Reviews
At this point, your listing is complete. The final step to helping drive traffic to your RV? Sending it out on some rentals and gathering reviews. Reviews are one of the number one things people look at when searching for a rental RV. Therefore, it's super important that you have plenty of good reviews for potential renters to look at as they're browsing. You can encourage people to review your rig and their rental experience upon pick-up.
What to Expect When You Rent Your RV Out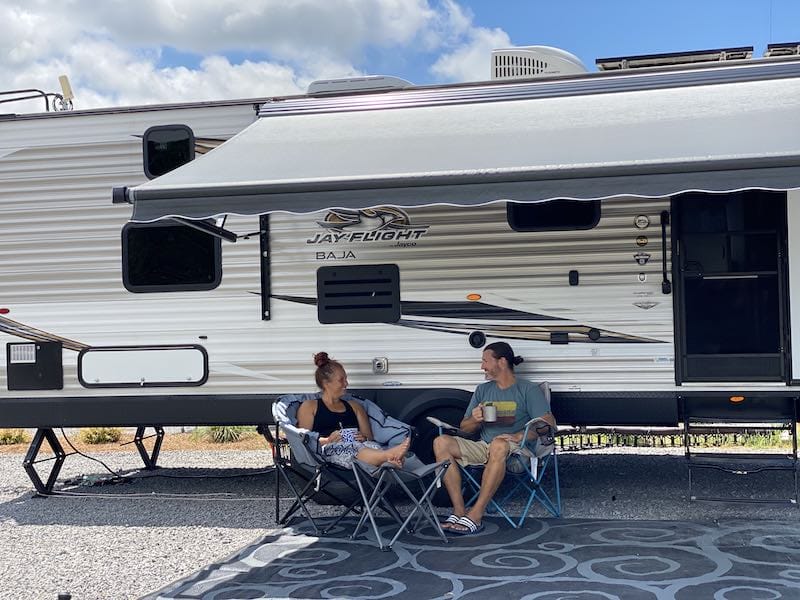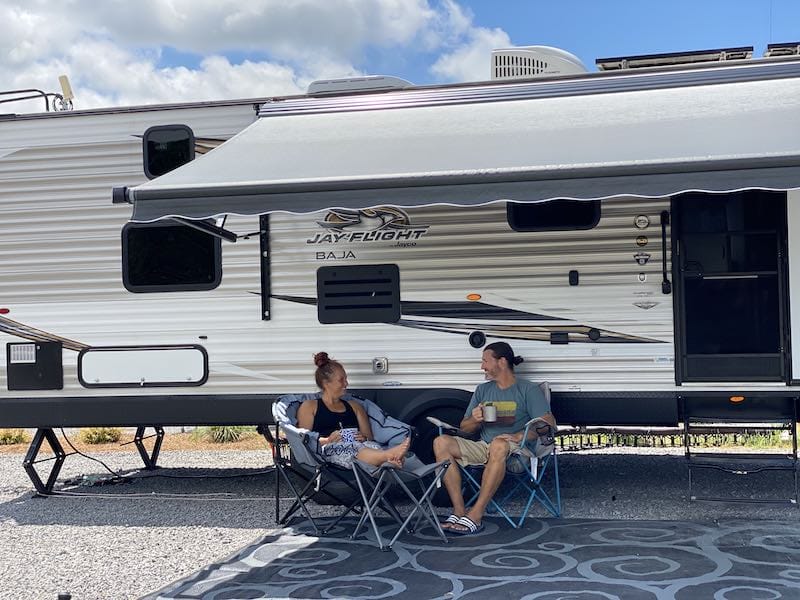 Your RV is listed—now what? Well, the next thing you have to do is wait for your first rental request. For most RV owners this comes pretty quickly, but depending on your location and the time of year, you might have to be a little bit patient. When a request does come through, this is what you should do and what you can expect.
Hand-Pick Renters
One of the best things about renting through Good Sam is the fact that you get to hand-pick who is allowed to rent your rig. Each potential renter will be checked out and their driver license and driving history will be taken into account. If they are approved by Good Sam, you can then decide if you feel the renter will be a good fit for you and your rig. If someone doesn't mesh well with you, simply decline the request and wait for the next one.
Relax with Excellent Coverage
Not only does Good Sam check out renters for you and allow you to make the final call, they also protect your RV with that aforementioned excellent RV insurance coverage. This is available for tiny trailers, luxury motorhomes and everything in between. This means that if something should happen to your RV, it will be covered without issue and you have liability coverage during the rental period.
Another thing that helps offer some peace of mind? The 24/7 roadside assistance that every renter has access to. This ensures your renters will be taken care of should any problems arise.
Provide a Thorough Walk-Through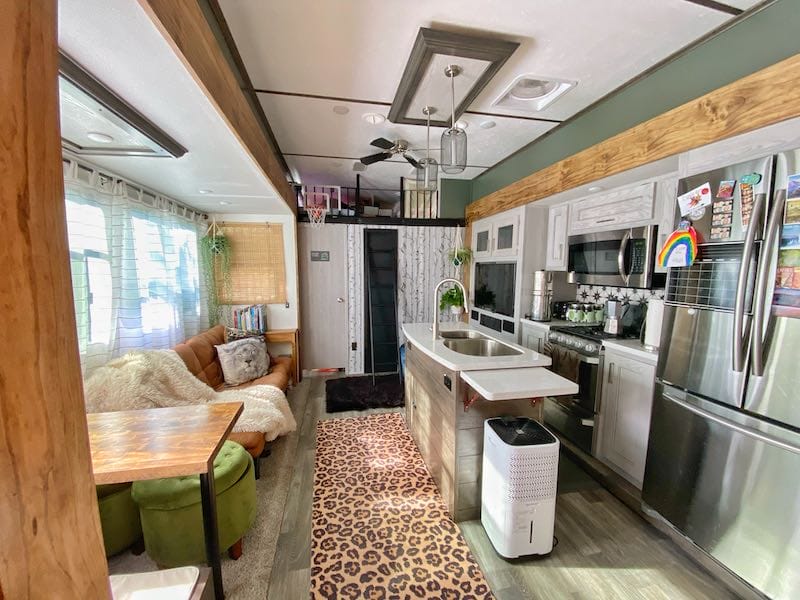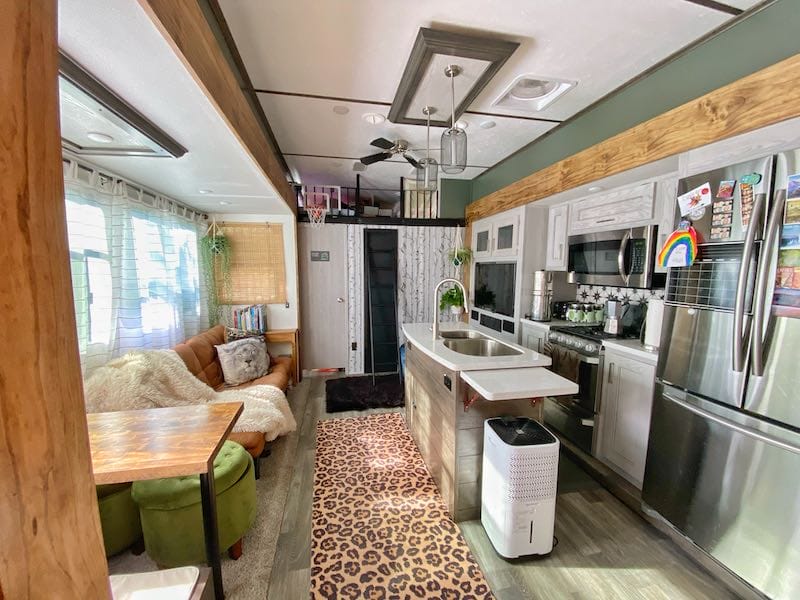 Before you let anyone hit the road with your RV, make sure they understand how everything works. If this is their first time with an RV there will be a learning curve. Walk them through all of the different systems they'll be using on their trip. Make sure they understand what they are and are not allowed to do.
If they will be towing your trailer or driving your motorhome, take a quick drive with them and make sure they know what they're doing. Answer any questions and make sure you're leaving your renters feeling confident in their abilities.
This might take a little bit of time, but it'll be a time saver and will help you save money in the long run as it can and will prevent a number of potential problems.
Consider a Handbook or Videos
There is a lot to know about operating an RV, and many first-timers will be completely overwhelmed by all the information offered in the walkthrough. For this reason, we highly recommend providing renters with a well-laid-out handbook. Or a set of videos that they can reference should they get stuck on a particular aspect of RV operation.
This can include things like how to park and level the RV. How to hook up to electricity and water. Dump the tanks and how to pack everything up for the trip home.
Be Available by Phone
There's a good chance your renters will need you to answer questions at least once during their trip. Especially if they've never been RVing before. Be available to answer those questions quickly by phone.
Not only will this make your renters' trip more enjoyable, it could also prevent them from damaging your RV. On top of all that, being available and responsive is one of the best ways to gather those good reviews that are so important for the success of your RV rental business.
Watch for Your Payment
One of the very best things about renting through Good Sam is how quickly RV owners receive payment. In fact, in most cases, your payments will be released just one business day after a rental begins! That said, your bank may take a few days to post the payment. Keep an eye out for that exciting moment when your payment comes through.
Look for Problems
While the vast majority of RVs return from rentals without a single issue, there is always the chance that your renters will accidentally cause some damage. For this reason, it is incredibly important that you do a walkthrough when the rig returns. Checking for scratches, dents, and other damage on every inch of the motorhome or trailer.
If you do find damage, be sure to note it so you are able to get it repaired through the Good Sam system.
Clean Well Between Rentals
The last step in the rental process? Getting ready for the next rental, of course! For the health and safety of your customers and yourself, your RV should be thoroughly cleaned after each and every rental. Make a checklist for yourself. Create a cleaning routine so you don't forget places like your RV storage areas, deep cabinets, etc. Before you know it, you'll be able to turn over your RV in no time, so it's ready to head out on another rental adventure almost as soon as it returns.
Clearly, there are many benefits to renting your RV out. Sure, there is some work involved, but in our opinion, the money you can earn, friends you can make, and other awesome benefits of renting far outweigh those tasks. Ready to give it a try? Why not get started today by reaching out to the Good Sam RV rental marketplace!
More RV Content:
Benefits Of Good Sam RV Roadside Assistance – It Is Worth It!
Benefits of Having Good Sam TravelAssist
RV Living – 99 Tips After 6+ Years Of Full-Time RVing
RV Checklist To Make Your Trip A Success
21 RV Apps That Are Super Helpful For Your RV Trip
6 Epic National Park Road Trips To Take This Year
Pin This Post: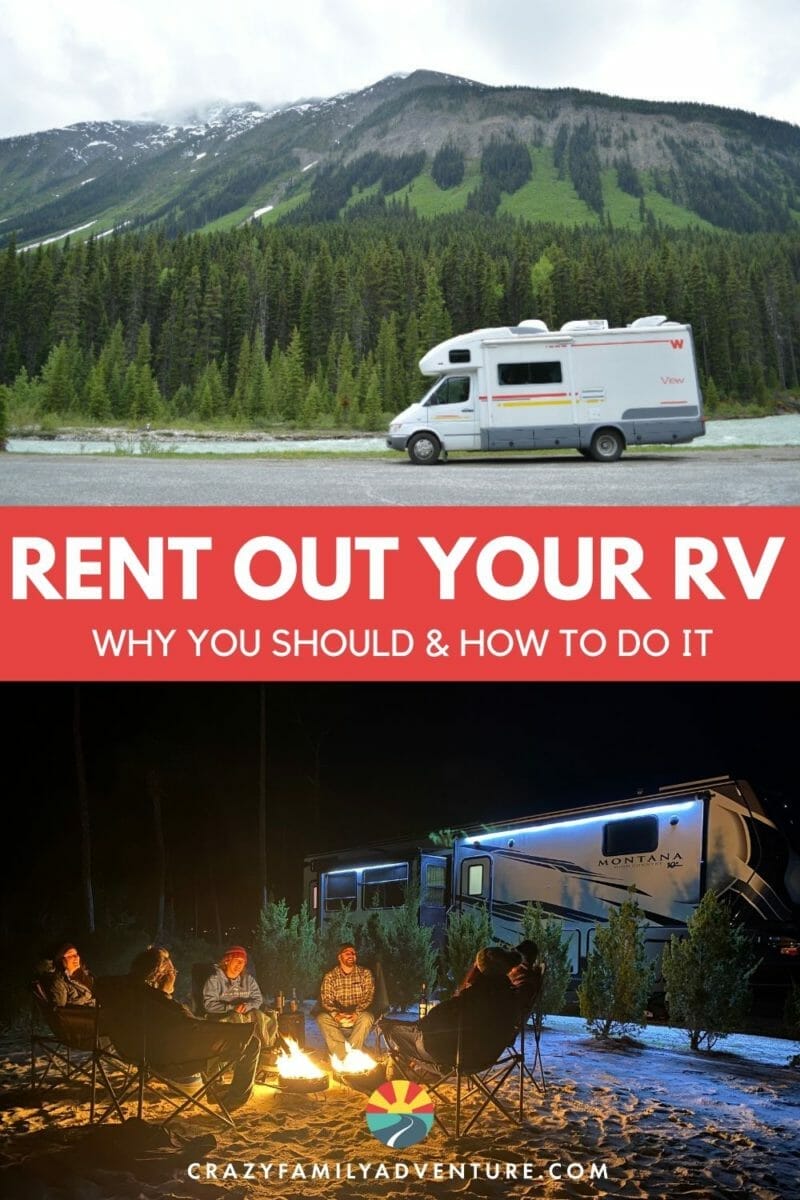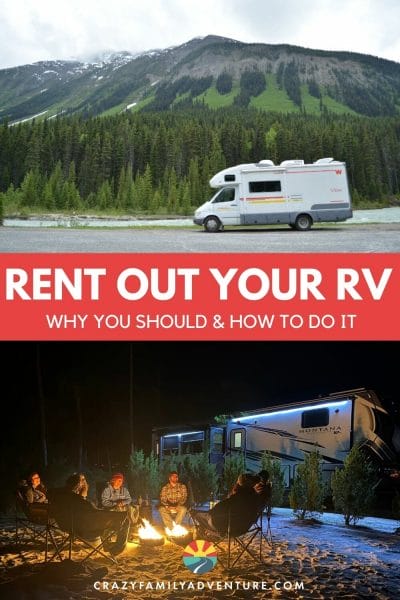 DISCLOSURE: This post may contain affiliate links, meaning I get a commission if you decide to make a purchase through my links, at no cost to you. Please read my disclosure for more info.