We are super excited to share with you our own podcast! We'll talk about all things Crazy Family Adventure including why we chose this life, what we had to do to get here and what our average day looks like.
Also, be sure to check out these other amazing podcasts that we have been on!
Bryanna shared our story with Tricia from the Keep Your Daydream Podcast. Tricia's podcast is all about sharing stories of people who are out there living their dreams to help inspire you to keep your daydream alive and make it a reality.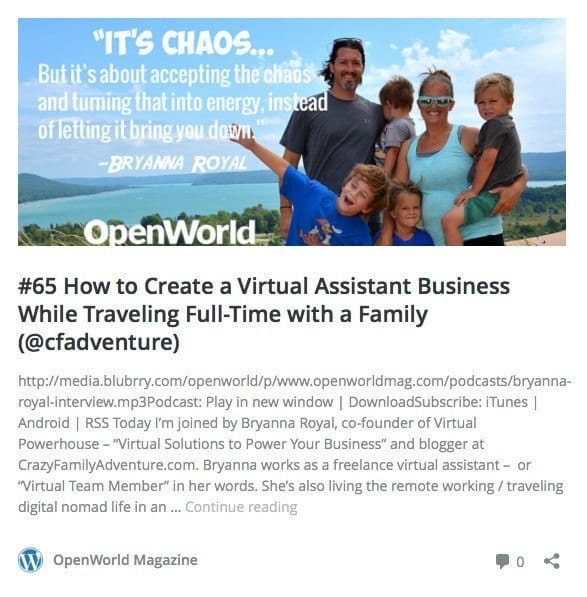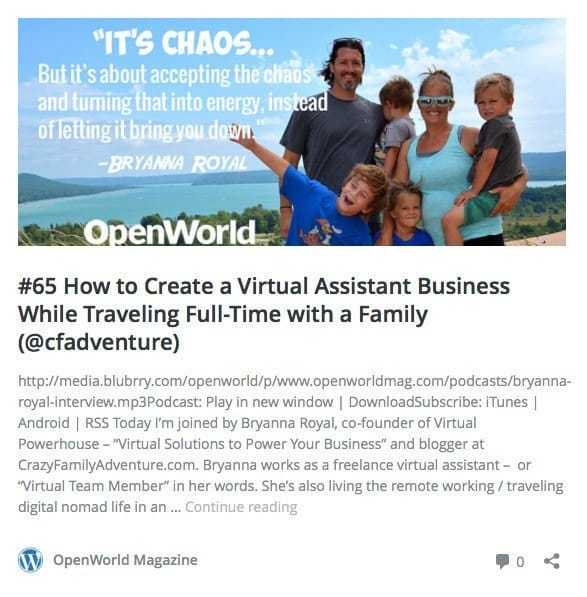 Bryanna talked with Danny Flood about how to create a Virtual Assistant business while traveling on his Open World Podcast where you can learn from some of the most inspiring and successful entrepreneurs and adventurers.
Looking for more great family travel podcasts be sure to check out this post from our friends at We3Travel: