Have you thought about renting an RV for your trip? We highly recommend it!
*Be sure to check out our FREE Ultimate Florida Road Trip With Your Family eBook below!
The Ultimate Florida Road Trip Map
St. Augustine

There are so many things to do in St Augustine Florida, it's an amazing way to start your ultimate Florida road trip. We recommend 2 nights, but really you could stay a week. If you are staying 2 days visit:
St. Augustine Alligator Farm
You can spend hours here exploring all the different alligators, feeding them, and watching the shows. Plus for only $5 you can take your picture with a baby alligator!
Fountain of Youth

It seemed like such a tourist trap to us, but really there is more to it than just the fountain. The grounds are beautiful and filled with multiple history lessons – including the Timucuan Village and seeing them fire a cannon! The road to get to the Fountain of Youth is also amazing with a canopy of old oaks covering the street. Needless to say it is worth it to go.
St. George Street

You can end your day by visiting St. George Street. It is filled with restaurants and one of our favorite stops: Hyppo for homemade popsicles! They even had a champagne flavored one.
And yes, those are our dogs. St. Augustine is super dog friendly!
We also recommend checking out Historic Tours of America, they offer great packages and other ideas of things to do in the area. The trolley was an amazing way to get around town and really learn a lot about St. Augustine. It also meant we didn't have to drive and find parking everywhere we went.
Or you could check out this trolley tour that takes you to three of St. Augustine's museums: The Old Jail, St. Augustine History Museum and The Oldest Store Museum!
For even more history, consider visiting the Castillo de San Marcos Monument, booking the Old Jail Tour, or visiting the Oldest Store Museum!
Check out more fun activities in St. Augustine!

Where to Stay:
RV Park:
Compass RV Resort offers another good location in St. Augustine with only a 15-20 minute drive to get downtown. This campground also has two dog parks!
Another option is Ocean Grove RV Resort that is about 7 miles from the historic district. This campground includes a boat launch, restaurant, golf cart rental, and more!
If you want to rent an RV check out our post on How To Rent An RV and How To Plan An RV Trip.
Hotel: Hilton St. Augustine Historic Bayfront
We did not stay in a hotel when we were there but given where this hotel is located we think it would be a great place to stay. If you stay here you could walk to a lot of the downtown attractions or easily get on the trolley.

You can't come to Florida and not go to Orlando. Plan on at least 3 days for all of these things to do in Orlando, Florida:
Magic Kingdom

Visit Magic Kingdom for 1 day. We have done it multiple times and really feel you can see the majority of the park in 1 day. Here is a post we wrote about our tips for visiting in 1 day here: 11 Tips For Visiting Magic Kingdom In 1 Day
Here are some tips from Global Munchkins: Disney World Tips & Tricks and also The Best Disney Family Shirts for your trip!
Plan on heading to Animal Kingdom? Our friends at We3Travel share what the best ride is in Animal Kingdom and all of Disney!
We had put off going to Universal Studios until our kids were a little older. When our youngest turned 6 we figured it was a good time to go! We had an absolute blast and loved every minute of it. There was plenty to do with younger kids and the older ones could go on almost all of the rides.
We also had a great time going to Volcano Bay and highly recommend if you are going to Universal plan a day at Volcano Bay!
Ideally we would recommend 3 days to explore Universal. 1 day for each park and 1 day for Volcano Bay. There are 2 parks in Universal – Universal Studios VS Islands of Adventure we recommend visiting both and have done both in one day if you are short on time.

Great tips from Global Munchkins on visiting Universal: The Best Universal Orlando Tips From A Pro

Have teens? Merlot Mommy shares: The Best Rides for Teens at Universal Orlando Resort
Visiting during Halloween? Be sure to check out The Ultimate Guide to Universal's Halloween Horror Nights
Tubing

Go tubing at Kelly Rock Springs and visit Downtown Disney. This has been one of our favorite things. The water is crystal clear and with all the beautiful greenery and perfect water it is a can't miss destination!
You start from the top of the spring on an inner tube and float all the way down to the beach. AMAZING!
You can learn more about it in our post: Tubing By Orlando The Best Non Disney Experience and for more springs check out: Best Springs In Florida
Legoland

If your kids are 12 or younger we recommend also making a stop at LEGOLAND Florida for a day. The size of the park is so much easier to manage then Disney World and in a day you can pretty much do every ride and see the shows.
City Pass
If you are interested in visiting Walt Disney World, Universal Orlando Resort, SeaWorld Orlando or LEGOLAND Florida, you may want to consider using the Orlando CityPass! CityPass will allow you to order tickets to any of these locations on one convenient website and give you a great discounted price!
Escape Game
If you haven't checked out the Escape Game yet, you are missing out! At Escape Game Orlando you can test your teamwork and sleuthing skills by trying to escape from one of eight themed rooms with your team or family in under an hour. It is a ton of fun for the whole family and a great teamwork exercise as well!
You can check out our post about our experience at The Escape Game here!
Orlando Museum of Art
If you are looking to take in some culture or expand your horizons a bit while in Orlando, check out the Museum of Art! Take a look at the museum's calendar of events and see if there is something exciting happening in the art gallery, or just stop in anytime and take a tour!
You could also plan a trip over to the Kennedy Space Center and maybe catch a launch, or Swim or Snorkel with the Manatees!
Get tickets here for the Kennedy Space Center!
Have older kids? Check out this post on things to do with teens in Orlando.
Where to stay:
Luxury Villa: If you are looking to kick back with a big group or want to experience a luxury vacation home check out the Luxury Villas! We stayed here for a week with friends and it was AMAZING!!
RV Park
Orlando RV Resort

With our RV we always stay at the Thousand Trails Orlando. Its proximity to all of the things we listed above is great and you are a little ways away from the hustle and bustle of Orlando. If you want a more glamorous place to stay than Disney's Fort Wilderness is for you. We spent a day there and it was pretty awesome and we know other RVers who call it their FAVORITE place to stay in the whole US.
Camp Margaritaville – For a fun vacation style RV resort stay here!
If you want to stay outside Orlando, Mill Creek RV Resort is in Kissimmee – only about 30 minutes from the Orlando theme parks. Also, all of these sites are on concrete patios!
Another option outside Orlando is in Davenport. Only 25-30 minutes from the Orlando theme parks, Mouse Mountain RV Resort offers a selection of standard and premium sites.
If you want to splurge stay at the Fort Wilderness Resort! We haven't stayed here but went and visited once and it was amazing.
Hotel
Embassy Suites on International Drive

If you are looking for a hotel and want to give your kids a special treat then stay at the Legoland Hotel. They have gifts for your kids once they complete a scavenger hunt in your room, all the legos you want to play with in the lobby and some amazing shows.
Then of course there are all the Disney properties. To be honest we always look for ways to cut costs so we can take more trips and do more things. In that mindset we stayed at an Embassy Suites that provide breakfast was close to Disney – so that is always an option too.
Here is a great list of the Best Hotels For Families In Orlando.
If you are a waterpark family check out: Best Water Parks In Orlando. 
From here you could head to our next stop Miami or make a stop in Jupiter. There are a lot of great things to do in Jupiter, Florida and it is a more under the radar location!

Welcome to Miami! Miami has a very cool vibe to it. We recommend doing the following:
Little Havana

Miami has an amazing Cuban presence and vibe to it. Head into Little Havana and grab some ice cream at Azucar and then walk down the street to see if you can hear any cuban music coming from the bar/restaurants and do a little dance in the street.
Wynwood

Next head into Wynwood and check out the amazing artwork on the sides of the building. This is an up and coming area in Miami and has an awesome vibe to it! You can also park and get out and walk around Wynwood Walls to check out the artwork and restaurants in the area.
South Beach
Go to South Beach and see what South Beach is really like! We didn't get a chance to get out of our car due to how busy it was. But it was cool to drive down A1A and take in everything South Beach has to offer.
Miami Seaquarium
We had a great time exploring the Miami Seaquarium and all the exhibits. Grab your Seaquarium tickets here! Don't forget to check out Miami Beach while you are there!
If wildlife is more your thing check out Tropical Botanical Garden & Everglades Wildlife Sanctuary at Flamingo Gardens
Check out our post on: 7 Things To Do with Kids in Miami
Check out these other great activities in Miami!
Where to stay:
RV Park: Miami Everglades RV Park
We stayed at the Encore RV park. We had to drive a ways to get into downtown Miami – but it was still worth it since the RV park was so nice and quiet. Plus they had a great pool, hot tub and mini golf course!
Hotel: Check out this highly rated family friendly hotel: InterContinental Miami
VRBO: Check out this Mediterranean-style cottage with private swimming pool!
Luxury Villa: If you are looking to house up to 12 guests in style with an infinity pool, fitness room and home theater, consider this Luxury Villa!
Another idea is to take a cruise when you are in Miami! The Carnival Vista looks amazing!

Ever wonder the distance from Miami to Key West? Well, it's about 160 miles. Crazy, right?! That 3 hour drive could be a road trip in itself! Well, now you know the distance from Miami to Key West, on your Florida Keys Road Trip, check these amazing stops:
Feed the Tarpons

Stop at Robbie's and feed the Tarpons. It is a really cool experience. For just a few bucks, you get a bucket of fish that you then feed to the large tarpon that hang out by the pier.
So fun! Just look out for the Pelicans, they're savage!
Grab lunch at Sunset Grille
This is a cool restaurant on the water that has a pool! It is a great place to stop, eat lunch and take a swim before heading on. Make sure to check out their Key Lime Pie! Once you are done swimming walk up the stairs that go under the bridge and walk out on the famous 7 Mile Bridge.
7 Mile Bridge

You can't avoid it on your way down to Key West, but I wanted to add it so you can be sure you have your camera ready. I love this bridge and the idea of the water surrounding you on all sides!
While you are on the way to Key West, you might want to check out Long Key State Park! Here is a video of our time there:
Key West – Fort Zachary Taylor

Explore the fort and spend time at the beach enjoying the Atlantic Ocean! The beach doesn't have soft white sand beaches, most in the Keys don't due to the reef but that's OK. The color of the water and the ability to snorkel right off the beach make up for it! There is also a small restaurant here where you can grab lunch and a beer.
Key West – Mallory Square

Then head to Mallory Square for the Sunset Celebration. There are a variety of fun shows for the whole family. Yes, some of the comments can be a little crude (they do try really hard to make it family friendly) – but normally will go right over your kids head. We were able to drink from a coconut and enjoy some great food too.
Key West – Fury Ultimate Adventure

The Fury Ultimate Adventure is one of our favorite things we have done! Spend 6 hours on a large catamaran where they feed you all day and provide all you can drink soda plus beer and wine at the end the end of the trip. While you snorkel, parasail, jet ski and play on huge inflatables in the middle of the ocean. Such an amazing time!!
You can learn more at our post: The 4 Best Water Activities With Kids In Key West.
Key West – Dry Tortugas

If you can fit it in, take the boat tour out to the Dry Tortugas. It is an amazing and magical place. Seriously, it is an island 70 miles off of Key West with the bluest water you have ever seen and a beach filled with conch shells. And the fort offers the best photo opportunities.
Get Dramamine and be prepared for the long and bumpy boat ride.

Here is our post on it: Dry Tortugas – One For The Bucket List

Or if you have enough time, plan on camping on the Dry Tortugas! We didn't get a chance to do it but it is on our list to go back and stay for a few nights. Here is a post from a family of 5, Currently Wandering, who spent a few days on the Tortugas (lucky!): Family Camping In Dry Tortugas National Park

You can check out: https://www.historictours.com/keywest/index.php for more ideas and discounted packages on things to do in Key West. We really enjoyed the aquarium and the kids loved being able to feed the sharks!
More On The Florida Keys
We spent 2 1/2 months in the Florida Keys. You can check out all of our posts on our time there on our: Florida Keys page.
Check out these post from We3Travel: Family Fun In The Florida Keys and Florida Keys Roadtrip to learn more as well!
You can check out even more activities in Key West here! Check out all the great kayaking options in Florida parks here!
Where To Stay:
RV Park: Boyds Campground

We haven't stayed here but we have heard if you want to be close to Key West this is a great place to stay with your RV.
Another option located a little over an hour from Key West is Pelican RV Resort in Marathon.
If you are looking for a less expensive option and somewhere that is in a quieter location, we recommend Sunshine Key – which is where we stayed. It is a good 90 minute drive into Key West so be prepared for that. Or, if you can get in, the Bahia Honda State Park is amazing – especially if you get right on the water.
Hotel: Casa Marina Resort, in Key West. The property is beautiful and not right in the middle of downtown Key West – which we think is a great fit for being with a family in Key West.
If you can stay in the Keys for longer we also recommend Hawks Cay! The only problem with staying here is you won't want to leave but will instead want to stay at the hotel and enjoy all the amenities.
For a road trip it would be great for a couple day break but we really recommend it if you are looking for a week long stay in one place.
Everglades National Park
Shark Valley
Make a stop at the Shark Valley Visitor Center in the northern end of the Everglades and take a tram ride (may have to buy tickets well ahead of time for this) or if you have your bikes or want to rent them you can take the 15 mile bike ride into Shark Valley – which we recommend! You don't need tickets to do the biking.
You can learn more about the tram and about renting bicycles here: Shark Valley Tram Tours

It is one amazing and wild ride as you pedal right past gigantic alligators!!! And depending on the weather you may even be riding through rain puddles with alligators sitting right in them. Once you reach the lookout you can climb to the top and have an amazing view of the Everglades.
At 15 miles round trip it is a long ride, but the path is paved and flat – but like in our case – if it is windy, it can be challenging.
Getting In
Be prepared when you get to Shark Valley Visitor Center that there may be a line to get into the parking lot. They have a small parking lot and they only let so many people in.
We just sat in our car and waited our turn. It took about 20 minutes or so. A few other people parked on the road outside the entrance.
If you have your bikes I recommend waiting for a spot in the lot since you will be there a while.
You can also tour Everglades National Park by Airboat!
Check out even more things to do in The Everglades here!
Check out our post on Shark Valley here: 7 Things To Do With Kids in Miami.
Where to Stay:
RV Park: If you are up for National Park Camping we recommend Midway Campground. It is a 21 minute drive from there to Shark Valley. If you don't mind a 45-minute drive, Riptide RV Resort in Key Largo is another good option.
Hotel: Best Western Plus Kendall Hotel & Suites We did not stay here but do to its location it would be great for visiting Shark Valley. It is about a 38 minute drive to Shark Valley Visitor Center.

Looking for things to do in central Florida other than Orlando? Stop at the Highland Hammock State Park. It is a beautiful park and we recommend taking at least 1 of the hikes before heading out.
The Cyprus Swamp – Highland Hammock Trail is one of our favorite hikes. A couple of our kids were a little freaked out about it but when it was said and done everyone had fun!


Where to stay:
RV Park: Highland Hammock State Park campground. We stayed here and it was great! Lake Josephine RV Park and Buttonwood Bay RV Resort, located in Sebring, are two other great options since they're only about 20 minutes from the State Park.
Hotel: The Inn On The Lakes  We did not stay here but due to its location we would recommend it.
Clearwater
Clearwater Beach
Voted one of the best beaches in Florida. Clearwater is a beautiful beach with white sand and aquamarine water and beautiful beach resorts. Just be prepared that it can be very busy.
If you can spend a day hanging out at the beach and then head to the main street to check out the shops and restaurants and grab some food and drinks.
Bring Florida home with you with this awesome hurricane drink recipe!
Dolphin Tale
Visit Hope from the movie Dolphin Tale 2 at the Clearwater Aquarium and be sure to take the free boat ride over to the museum that is dedicated to the movie. And be on the look out for dolphins in the ocean on the ride!
If you are looking for something different to try while in Clearwater, why not try a customizable helicopter tour? Check it out here!
Check out more great activities to do in Clearwater! Plus things to do in Tampa Bay with families! Or maybe take a road trip to Siesta Key.
Where to Stay:
RV Park: It is a bit of a drive, but we stayed at Lazy Days and made the 1 hour drive into Clearwater Beach. The Dunedin RV Resort, a closer option, is only a few miles from Clearwater.
Hotel: Hyatt Regency Clearwater Beach Resort would be a great place to stay due to its proximity to the beach! Check out these three spacious Clearwater Beach resorts perfect for families too.
VRBO: Check out the Clearwater Beach Vacation Rentals.
Luxury Villa: Check out these villas.
We recently spent a week in Port St Joe, Florida and were so pleasantly surprised with how awesome the forgotten coast is! If you are looking to visit a new place in Florida this is it.
You can kayak and snorkel in the bay. Take a boat out to look for dolphins. Have a campfire on the beach and find some of the best shells we have ever found!
Gulf County, Florida is beautiful! The beaches are huge and you can walk for miles up and down them. I am so glad we found this hidden gem in Florida!
You can learn more about it here: 21 Fun Things To Do In Port St Joe Florida

Finish your trip by stopping in Destin for a day of relaxation. If the weather is going to be warm enough when you go then get a hotel room on the beach and plan on just kicking back and relaxing for your last few days.
If you aren't ready to relax Destin also offers an amazing pirate boat adventure for the kids, private catamaran tours with Smile N Wave and a dolphin cruise. Plus there is under the sea bowling and a lot of yummy restaurants in the area. We also loved The Gulfarium Marine Adventure Park just outside Destin!

The sunsets are amazing so be sure to catch it each night you are there! And you will want to try the Crab at the Crab Trap!
Here is our post on Destin (we have visited multiple times and we totally miss it when we leave!).
Check out more activities to do while you are in Destin!
Where to Stay:
RV Park: Camp Gulf on the beach! It is by far one of our favorite RV parks and we highly recommend paying the extra to stay on the beach.
About half an hour from Destin is The Hideaway Retreat in Navarre, FL. With large, beautiful oak and magnolia trees surrounding the sites, this campground on the Santa Rosa Sound offers lots of shade and a true outdoor atmosphere.
About an hour the other direction is Emerald Coast RV Resort in Panama City Beach. With two heated pools, a hot tub, fitness center, and more, this campground offers plenty to do when you aren't visiting Destin.
Hotel: Hilton Sandestin
The hotel is actually pretty close to the RV park. You can walk on the beach to the hotel from the RV park and get a drink at their bar/restaurant. A great way to watch the sunset!
VRBO: Check out this awesome house with a pool and hot tub and only a few blocks from the beach!
Recommended Itinerary for 14 nights
You could replace Clearwater with Port St Joe if you wanted to spend more time on the Panhandle of Florida.
Free eBook
And if you want to get our free eBook on the Ultimate Florida Road Trip With Your Family click the image below.

The ebook documents everything in this post, along with an area for notes under each city. You can easily print it and use it for your planning and when you go on your trip.
You'll see the Atlantic Coast and the Gulf Coast on your trip and enjoy one of the best road trips for families in the United States!
More Florida Travel Ideas
Florida has so much to offer. If you can, we recommend staying for months – we stayed for 6. But if that isn't an option this road trip could take approximately 2 weeks.
It could be longer or shorter depending on how much time you spend at each location. You will be covering a lot of miles but it is worth it to see all of these amazing places.
There are so many amazing places to visit in Florida, from small towns to big cities. It is impossible to list them all! Here are a few more awesome stops that our blogger friends have written about:
Things To Do In Naples Florida
20+ Things To Do In Florida On The Ultimate Sunshine State Road Trip
Florida Beaches: 25 Best Family Vacation Destinations
29 Things to Do in Amelia Island
Things to Do in Tampa Bay in a Day. Don't forget to check out St. Petes Beach in St. Petersburg while you're there! You can also visit Cocoa Beach, Blue Springs, Crystal River, Vero Beach and so many more amazing places!
A trip to Florida can be spent doing day trips all over the state. Or you can pick one place to stay for your whole trip.
You may also want to check out some of the great things to do in Fort Lauderdale. See JN Ding Darling National Wildlife Refuge on Sanibel Island. Or check out the Barrier Islands in the Gulf of Mexico.
There are some great scenic drives in Florida to check out too and some awesome Florida Small Towns!
Anna Marie Island is another great place to check out!
More Posts To Check Out
Looking for another Road Trip? Check out these great East Cost Family Vacation Spots!
How about other fun things to do around Florida?! Check out:
Where to see Manatees in Florida
9 Delicious Port St Joe Restaurants You Will Want to Try
25 Exciting and Fun Things To Do In Myrtle Beach, SC
9 Outstanding Places to Visit with Kids in Atlanta, Georgia
7 Amazing Things To Do In Asheville With Kids
29 Brilliant Things To Do In Gulf Shores, Alabama
14 Amazing RV Parks in Destin Florida
East Coast Road Trip 25+ Spots You Don't Want to Miss!
The Ultimate Guide to The Harry Potter World Rides
8 Things to do in Jupiter Florida
Pin this for later: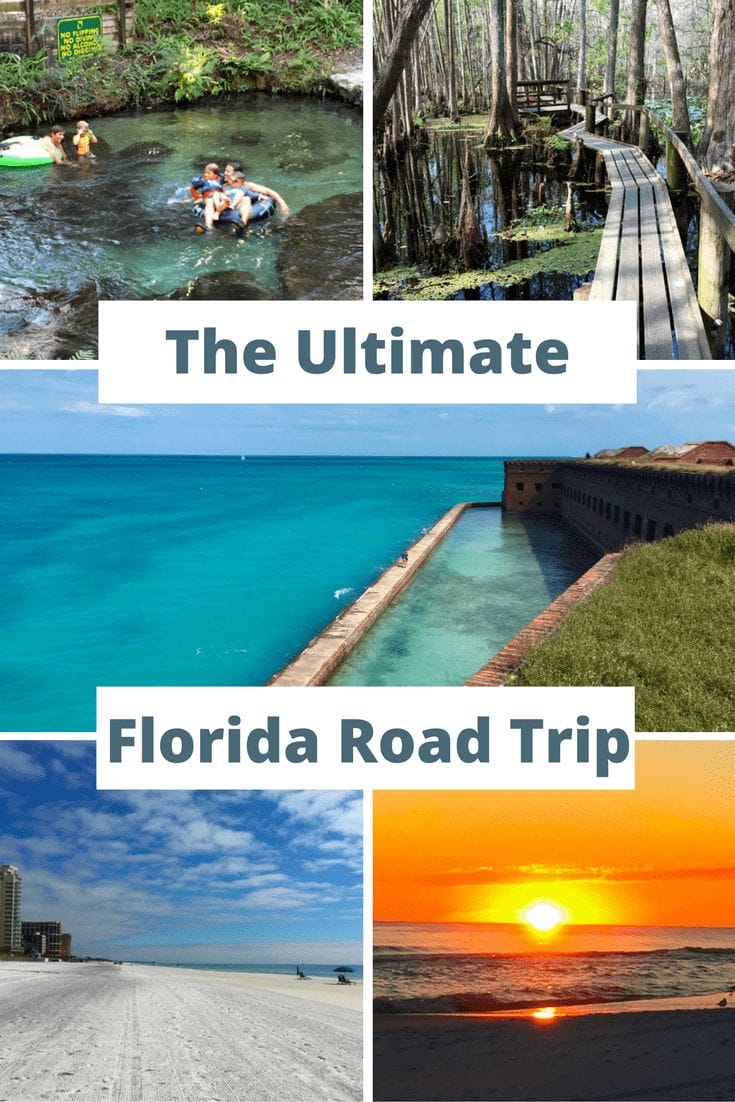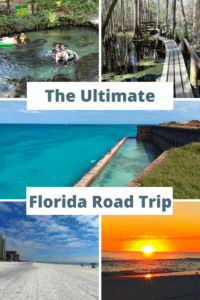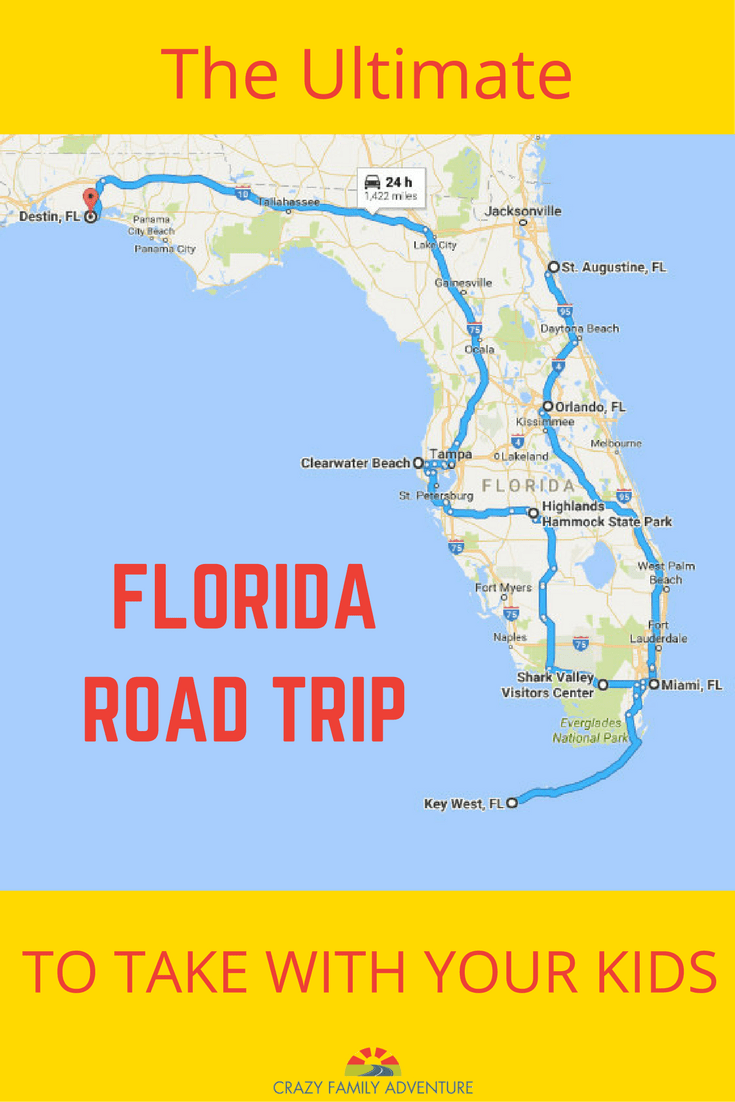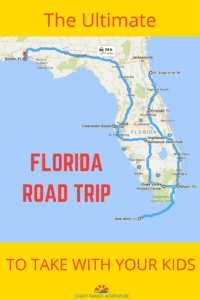 This post does contain affiliate links as explained in our disclosure policy.
DISCLOSURE: This post may contain affiliate links, meaning I get a commission if you decide to make a purchase through my links, at no cost to you. Please read my disclosure for more info.