Looking for unique and fun things to do in Jupiter, Florida, that the whole family will enjoy? Our family recently discovered this lesser-known part of the sunshine state. Read on to find out the best things to do in Jupiter, Florida, and learn why it is one of Florida's best-kept travel secrets!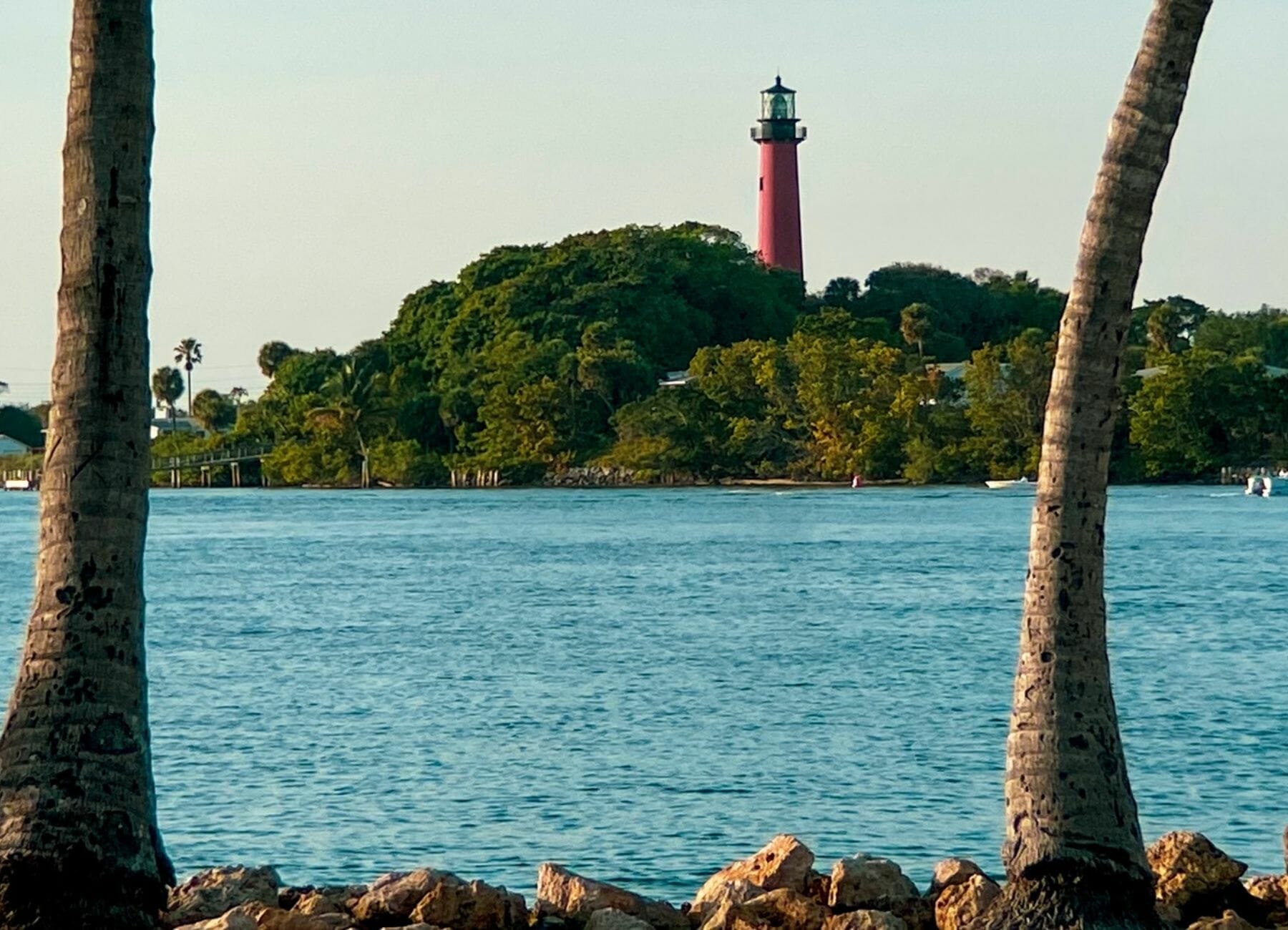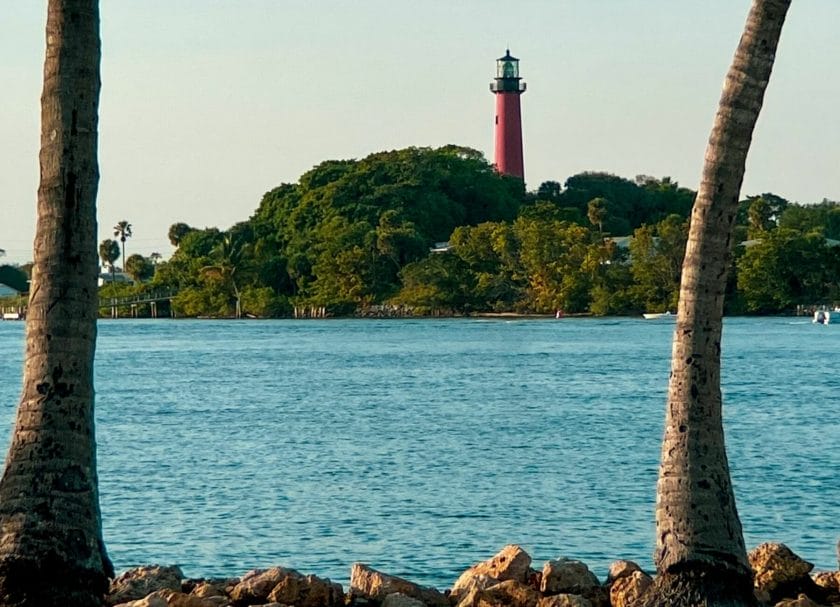 If you are planning a Florida Road Trip or an East Coast Road Trip be sure to add Jupiter, Florida to it!
Why Jupiter, Florida Is Perfect For Your Next Family Trip
Jupiter, Florida, is where it's at for fun family activities and beautiful beaches. There are many outdoor activities and unique things to explore in this area.
Jupiter is a small tourist area, and its beaches are rarely overcrowded. In fact, this part of Florida was never on our travel radar, either, until recently.
Our family decided to stop briefly in Jupiter on the way down to the Florida Keys. We instantly fell in love with the area and were blown away by the number of things to see and do there.
We loved Jupiter so much that we planned another trip right away to return and spend more time exploring this beautiful area. Now we visit every year, and it has become one of our favorite spots in the entire state.
This area has some of the most unique beaches in the state and frequent ocean wildlife sightings. You will never be bored here. Keep reading to learn why the beaches here are so special and why this area is worth a visit!
Top Things To Do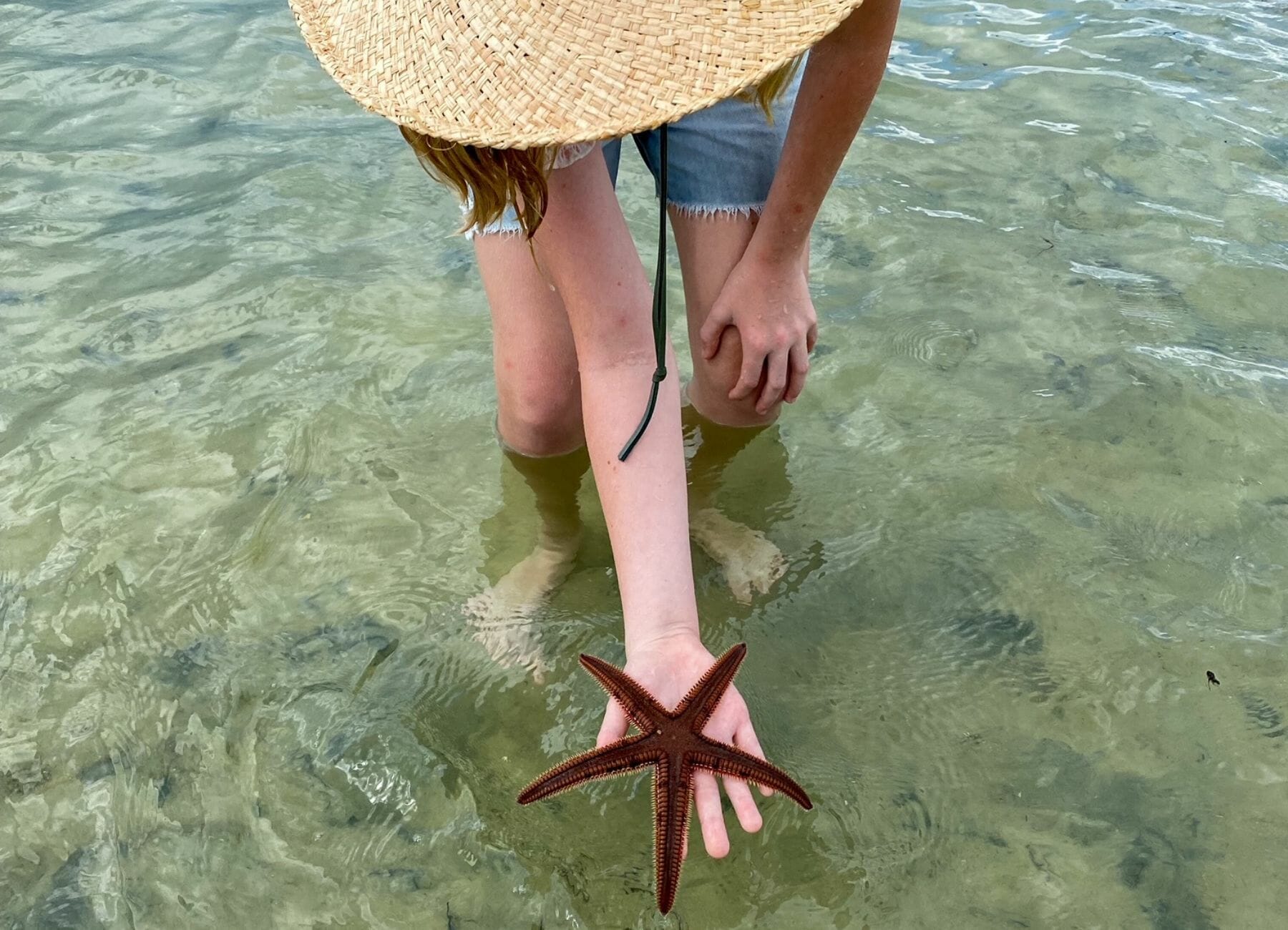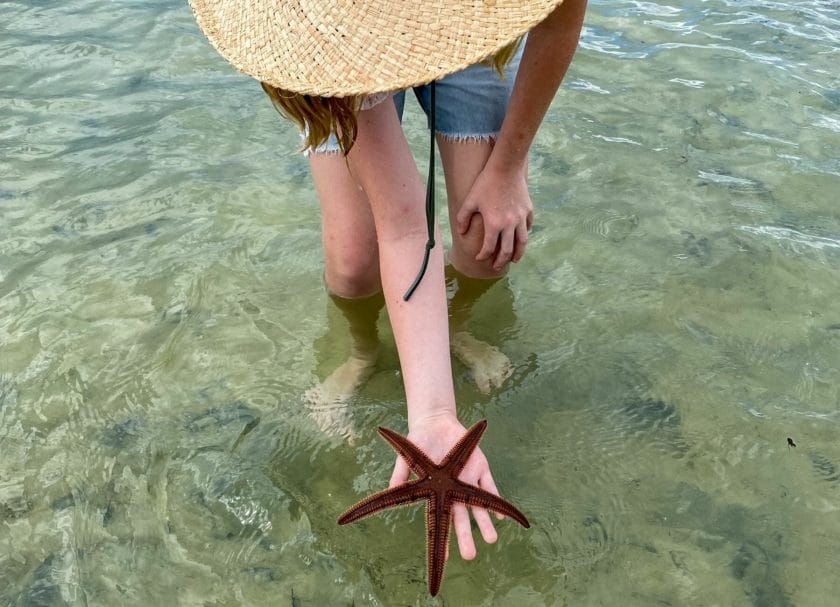 There is no shortage of both outdoor natural areas and indoor experiences to explore in this area. You could spend weeks here trying to see and do it all. Let's dive into some of the top things to do in Jupiter!
Blowing Rocks Preserve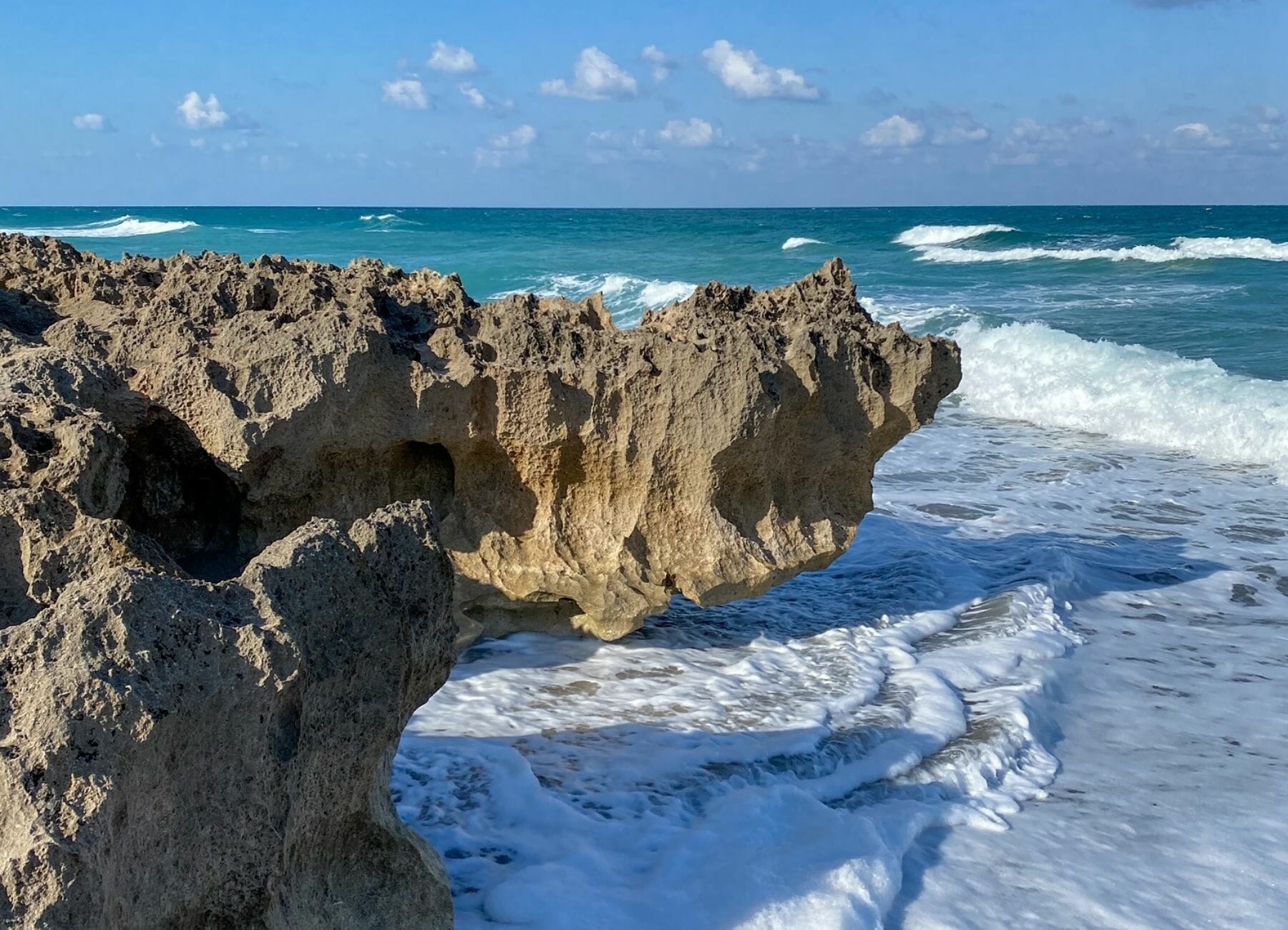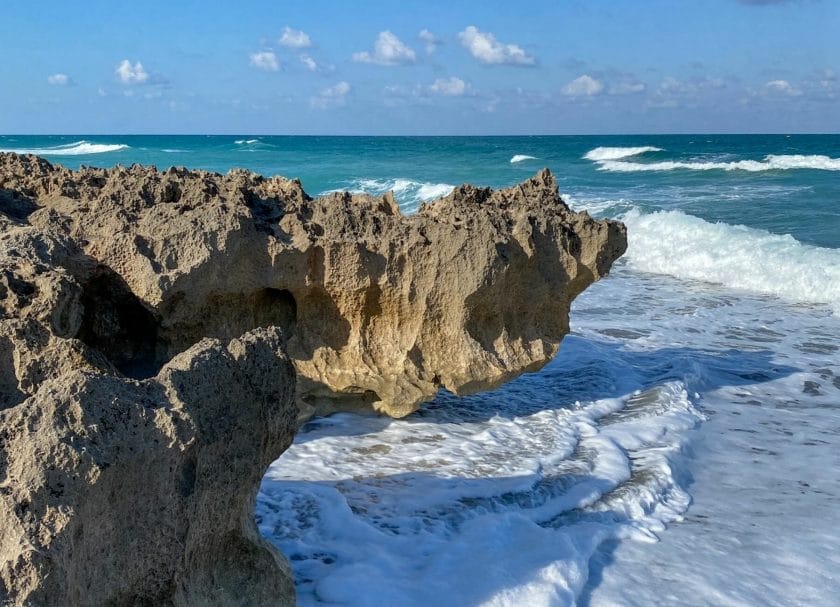 Earlier in this article, I mentioned that the beaches surrounding the Jupiter area are unique and some of our favorites in the state of Florida. What is so special about the beaches in this area?
Did you know that Florida has a rocky coast? It's true, and it is right here in Jupiter. No, I am not talking about little pebbles or low-ground-level rocks, either.
There are large rock shelves, crazy rock formations, and even sea caves on Florida's rocky coast. One of the best places to visit this natural treasure is the Blowing Rocks Preserve.
This unique nature preserve is the best location to view the most rock formations and rock shelves along the coast. It's a beautiful area with several hiking trails and a protected beach.
If you have time during your trip, it's worth it to visit the preserve both at low tide and again at high tide. Low tide often allows you to walk under the rock shelf and access the sea caves and formations.
When you get up close to these rocks, you will also discover the many little fossilized creatures found preserved in the stone. Be sure to wear sturdy shoes because the rocks are incredibly sharp, and some are tough to see in the sand.
Visiting the preserve at high tide or during a storm allows you to witness plumes of water that shoot up into the air from the force of the waves against the rocks. This is where the preserve gets the name blowing rocks.
Some rocks even have cutout holes that allow the water to shoot up through the middle of the rocks, making a very unique and loud sound. It is incredible to view!
The preserve hours are a little limited. It is only open from 9-4:30 each day. Be sure to check the latest information on the website before you visit.
Parking is also extremely limited at the preserve, so it is better to arrive in the morning when it opens to make sure to get a spot. Pets are not allowed anywhere in the preserve.
Loggerhead Marinelife Center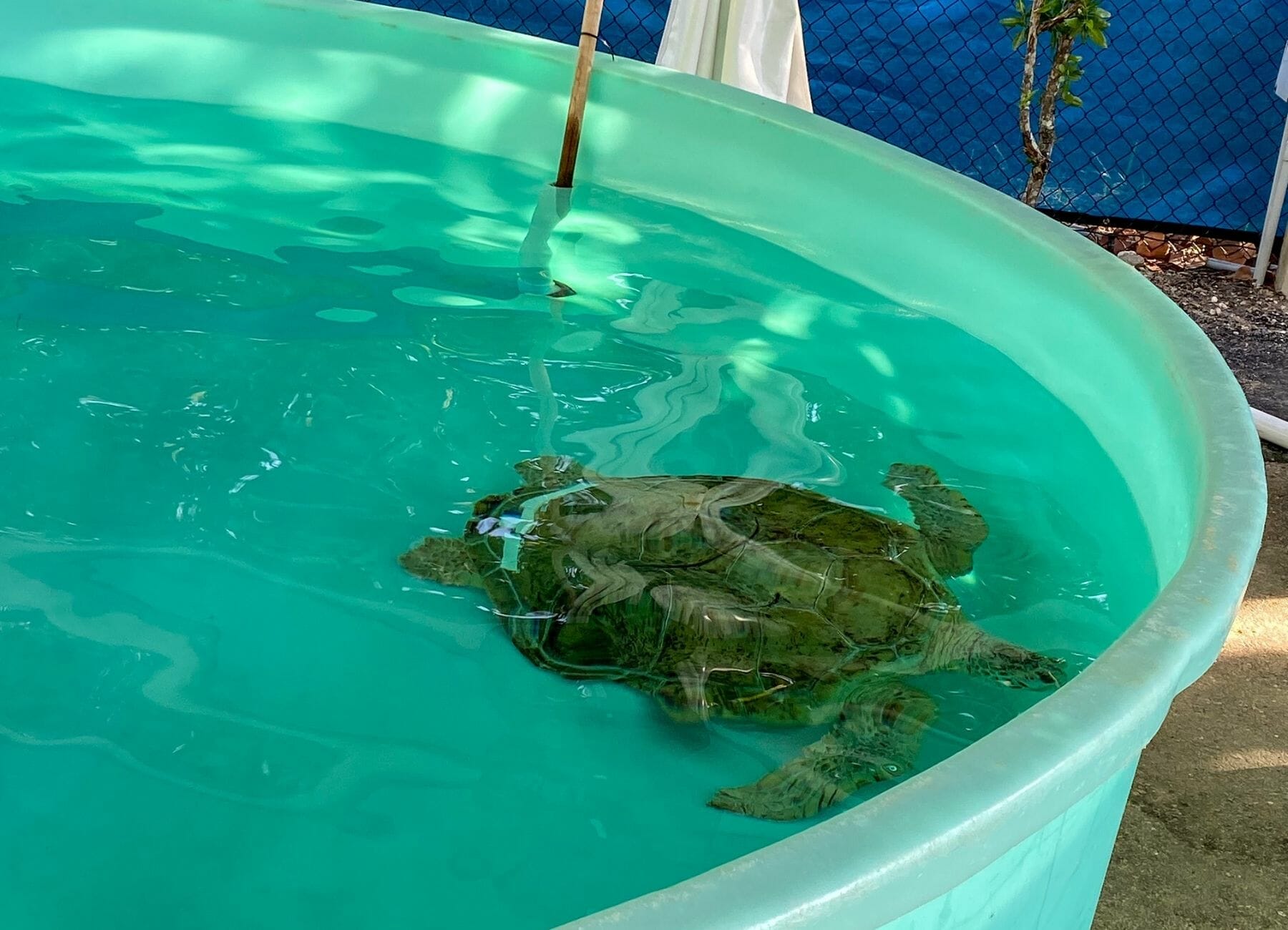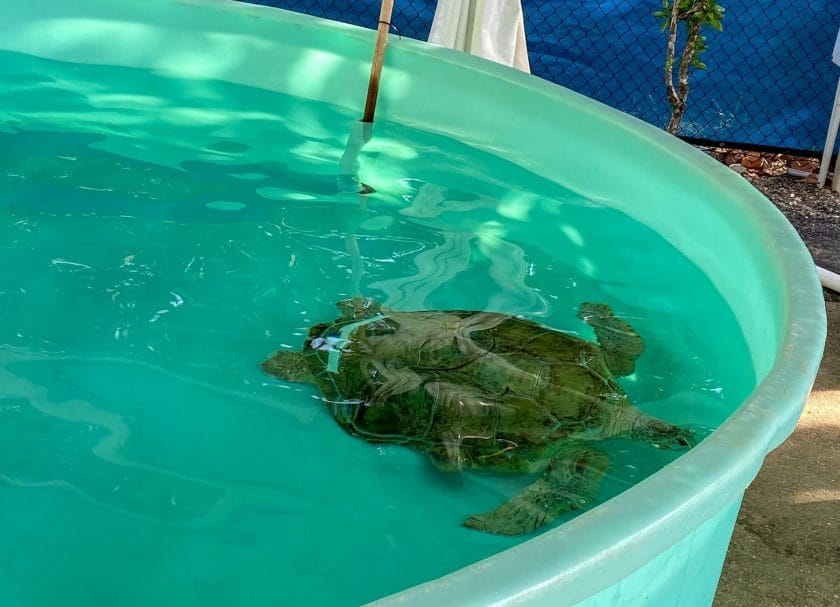 Not only is this area Florida's rocky coast, but it is also near where the coral reef begins that extends all the way down into the Florida Keys. The Loggerhead Marine Life Center is located close to Ocean Cay Park.
The rocks and reefs are teeming with ocean wildlife and especially sea turtles. This area has many turtle sightings and rescues, so it is also the perfect spot for a sea turtle rescue facility.
During your trip, be sure to stop by the Loggerhead Marinelife Center to learn more about sea turtles and to view some of their current turtle patients on display.
During one of our Florida beach trips last summer, our family was lucky enough to actually help rescue a young sea turtle that we found struggling near the shore.
We were able to pull the turtle out of the water and call a rescue facility to come to pick up the sick sea turtle. It was exciting to be able to help this endangered species, and it gave us a huge appreciation for these turtle centers.
The Loggerhead Marine Life Center just completed a remodel with a brand new expanded facility to visit. It's one of the most popular places to visit in Palm Beach County.
Jupiter Inlet Lighthouse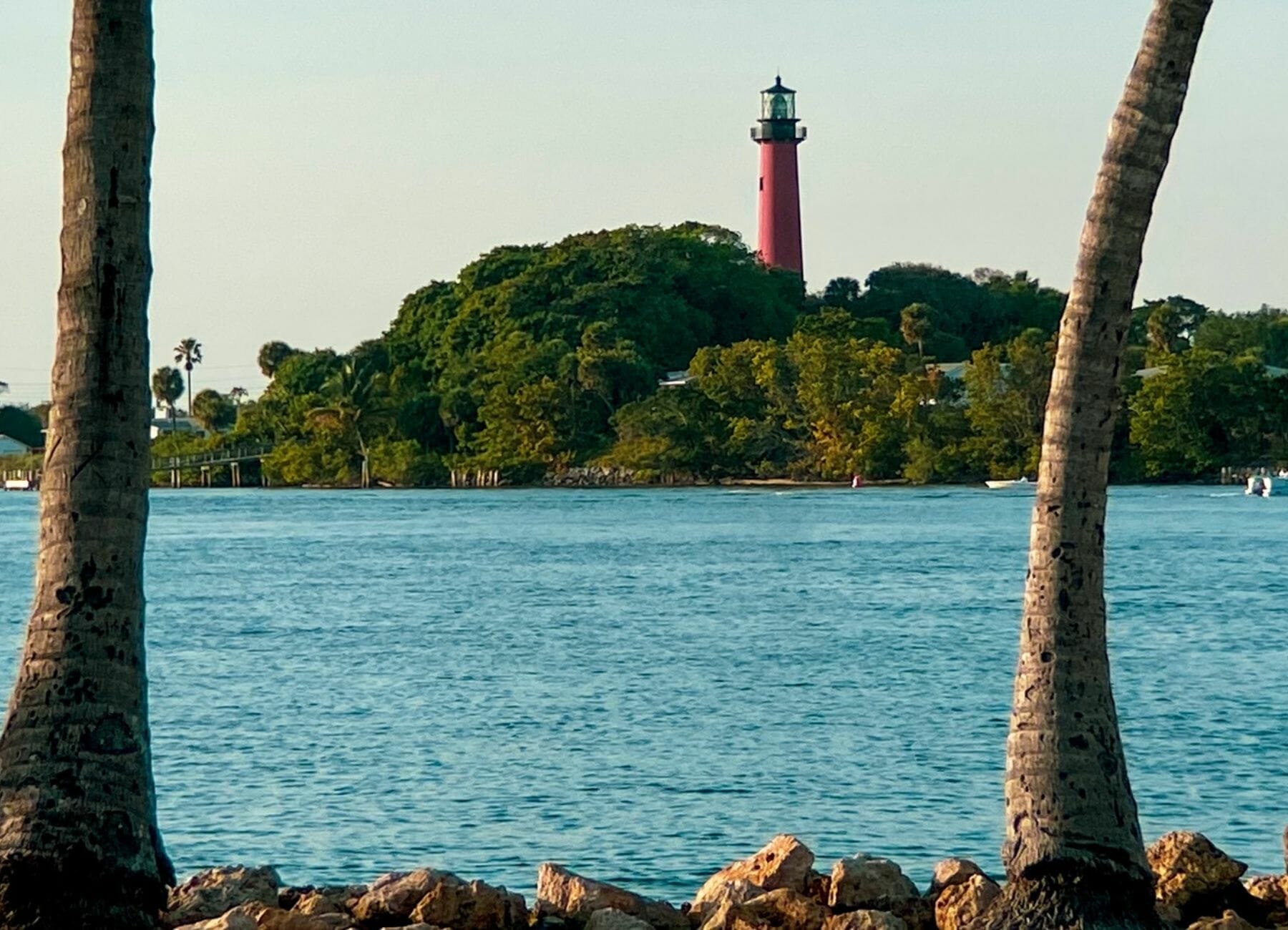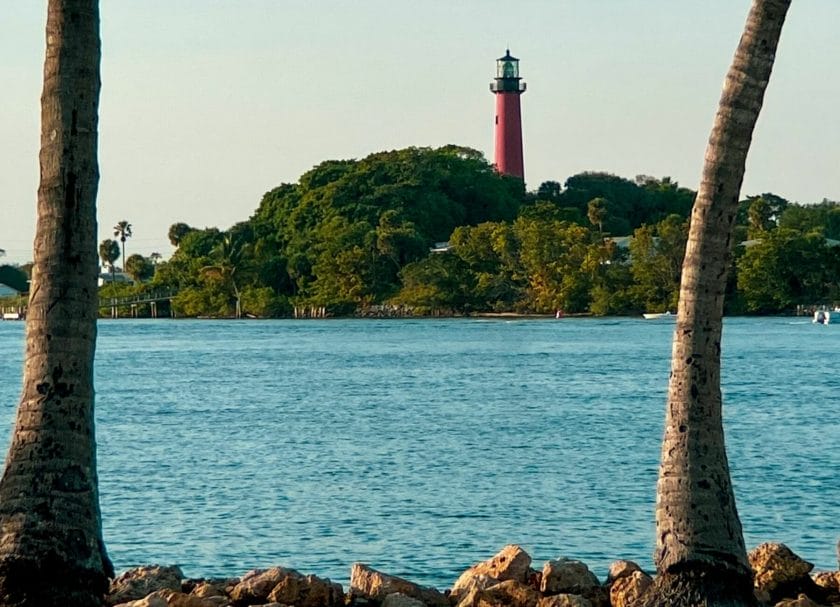 Many people don't automatically think about lighthouses when they think of Florida. However, Florida has some of the most beautiful lighthouses on the East Coast.
The Jupiter Inlet Lighthouse and the Jupiter Inlet Lighthouse Museum are located at 500 Captain Armours Way Jupiter. Built in 1860 the Jupiter Inlet Lighthouse is a must see.
This scenic location sits both on the ocean inlet and also on the Intracoastal Waterway. The Intracoastal Waterway is a unique river system separated by the ocean by only a thin strip of land.
The lighthouse sits where the Indian River, Loxahatchee River, and the Atlantic Ocean all meet. It's a beautiful area and a great reason to see this view from atop the lighthouse.
The Jupiter Inlet Lighthouse and museum are operated by the Loxahatchee River Historical Society. You can explore and climb the 105 steps to the lighthouse on your own or participate in a guided tour offered on select dates and times.
The lighthouse also offers memorable sunset and moonrise tours which also include the history of the area. These tours are extremely popular and sell out fast. Make sure to book the tour in advance of your trip. Another popular way to see the Loxahatchee River is by a scenic kayak tour.
Busch Wildlife Sanctuary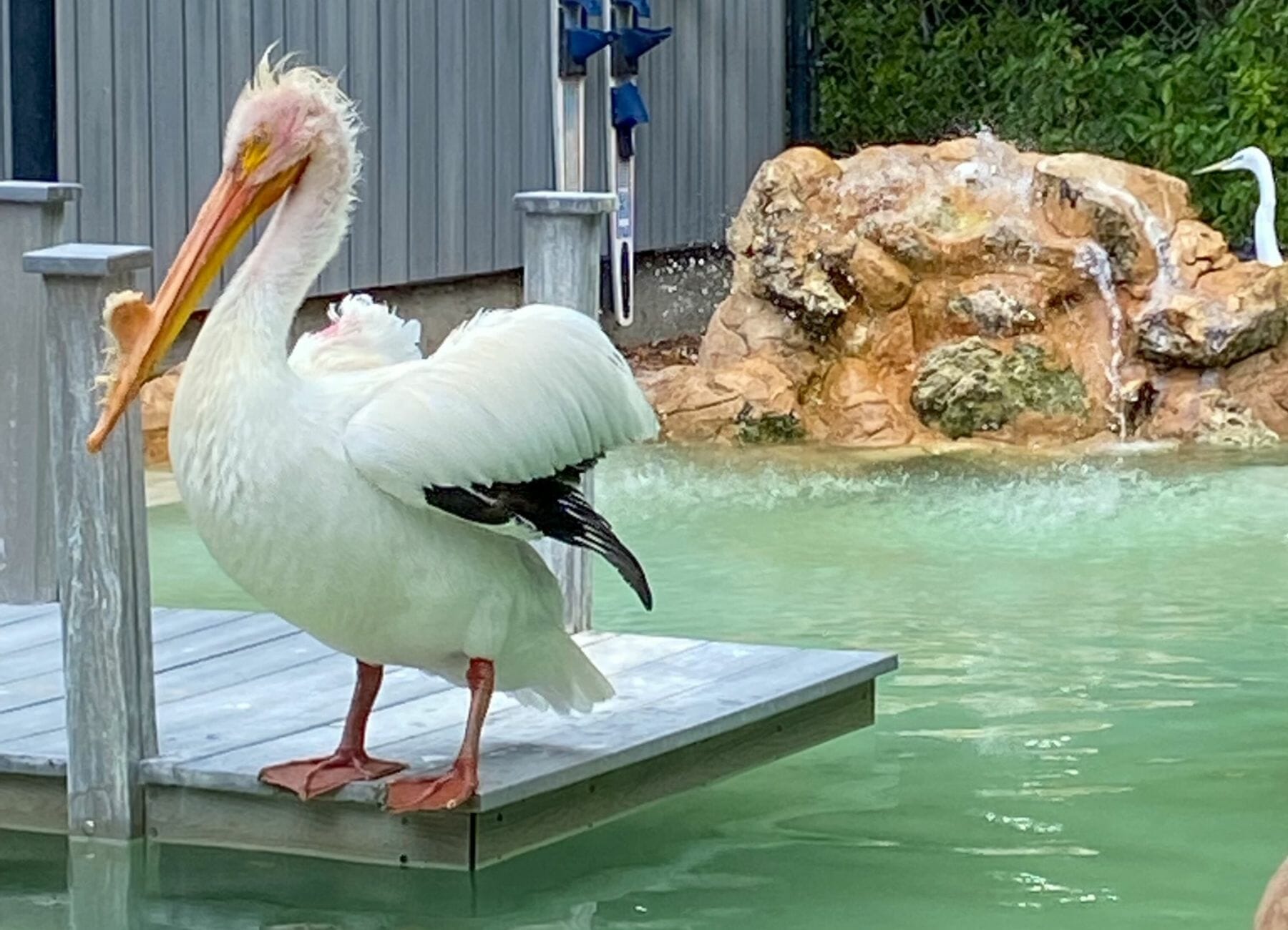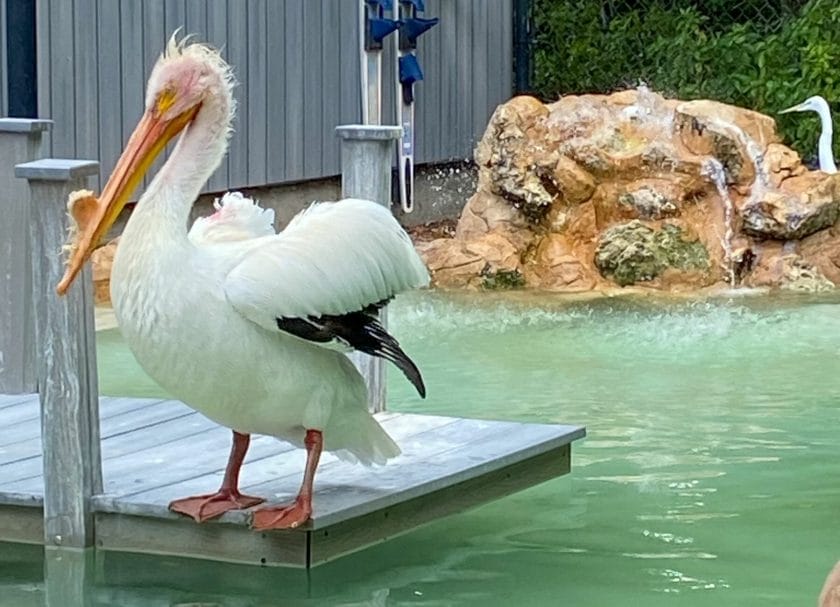 An entertaining and laid-back educational activity for families to explore in Jupiter is the Busch Wildlife Sanctuary. This fun center has many rescued animals on display to learn more about.
They also have a little education center and educational programs at various times during the day. The entrance fee is by donation, so it is affordable for large families to visit.
Don't miss the Pineland Nature Trail, which is a relaxing walk while also viewing rescued animals. Our family's favorite part of the day was the Wildlife Encounters program in the amphitheater.
This daily program brings some of the smaller animals out of their enclosures and teaches you more about them. You also get the chance to view each one up close. We loved learning more about each one.
The center accepts rescued animals anytime, and if they can't be released back into the wild, then many of them live at the center. Our favorite exhibits were the river otters and rescued snakes.
Be sure to get a schedule of any programs offered on the day of your visit. Plan to stay at least 2 hours here or longer if you want to see a program or enjoy a picnic.
Check Out Baseball Spring Training
Baseball fans love to visit Jupiter Hammerheads in the off-season because it is the spring training site of both the Miami Marlins and the St. Louis Cardinals.
The weather in Southeast Florida is just perfect for outdoor training and enjoying baseball, which is precisely why the Marlins and St. Louis choose to come here each season.
You can buy tickets in advance to watch either the Cardinals or the Marlins spring training baseball games at Roger Dean Chevrolet Stadium. Spring training games are held here from late February to late March each year.
Visit A Unique Local Park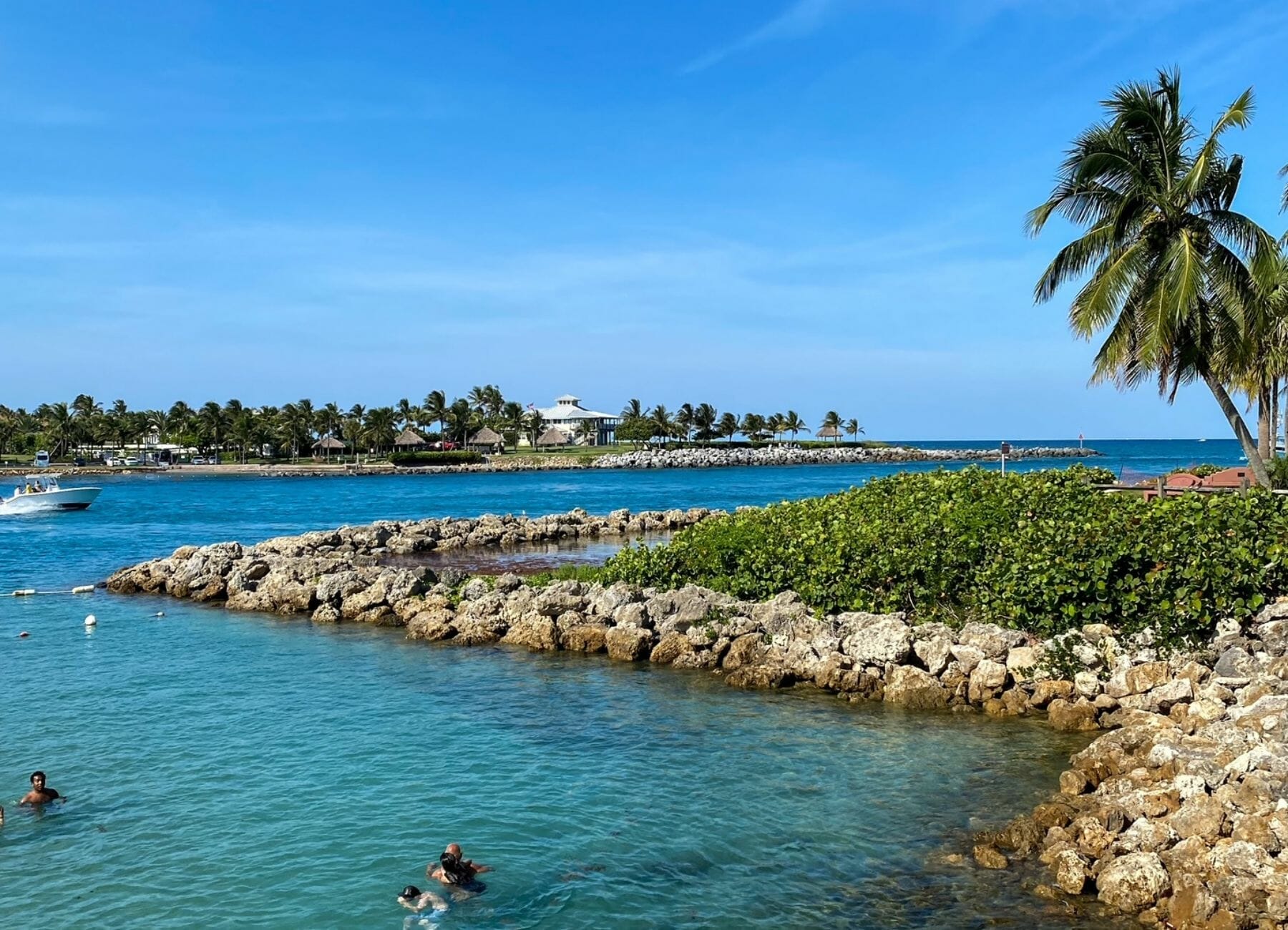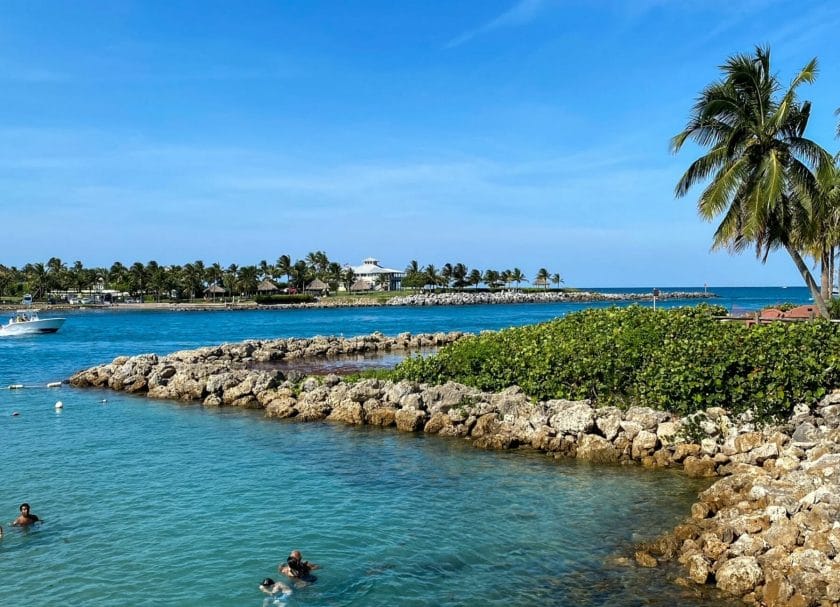 There are a couple of unique beach parks in the Jupiter, Florida area that are worthy of a visit during your trip. The first park to add to your trip list is DuBois Park. After just one visit you will discover why this is one of our favorite things to do in Jupiter, Florida.
DuBois Park
DuBois Park is our favorite county-run park in the entire country. That says something considering our family has traveled to 42 states. It is really a unique place.
DuBois Park sits across the river from the Jupiter Inlet Lighthouse. This park is on the ocean inlet as well as the meeting location of 2 rivers that form the Intracoastal Waterway, which runs the length of Florida's East Coast.
This unique park has incredible water and lighthouse views and is a favorite spot for local photographers. In fact, we have seen many bridal photo shoots during our park visits. It's just gorgeous there!
The water in this area is an insane shade of blue, and the park offers protected swimming areas off of the river to enjoy. There are tons of grills and picnic tables right on the water, so many families choose to have a day of swimming and picnicking.
You can also walk on a short path to the beach on the ocean side if you would rather enjoy the ocean than the river. There is also a historic Florida Cracker building on site to explore the area's history.
The best part of this scenic park is the ocean wildlife. You will see many people snorkeling and diving here. The inlet brings in many sea turtles, sting rays, and dolphins.
We have even seen a manatee swim right through the protected swimming area! If we walk around for a while, we always see fantastic ocean life without even having to get in the water. It's spectacular!
Just down the road from DuBois Park is Jupiter Beach Park and Carlin Park. Both of those parks are on the ocean and serve as overflow parking in case the lots at DuBois are full.
Coral Cove Park
Another can't-miss park in the Jupiter area is Coral Cove Park. This park is located on the ocean just south of the Blowing Rocks Preserve.
While it doesn't have near as many rock formations as the preserve, it has longer hours and much more parking. It is another option to see some rock formations without the limitations of the preserve.
The beach parking is free, and there is also parking along the street. Just enter the beach and walk to the right (south) to view some of the rock formations.
Another reason why we love Coral Cove Park is that it has amazing river access across the street for paddling. You can park on the street or in the park parking lot and put in your paddleboard or kayak right there by the road.
This calm shallow river area has crystal-clear water due to its location near the ocean inlet. It's perfect for both paddling and swimming if you want a calmer option than across the street in the ocean. You will love this park!
Jonathan Dickinson State Park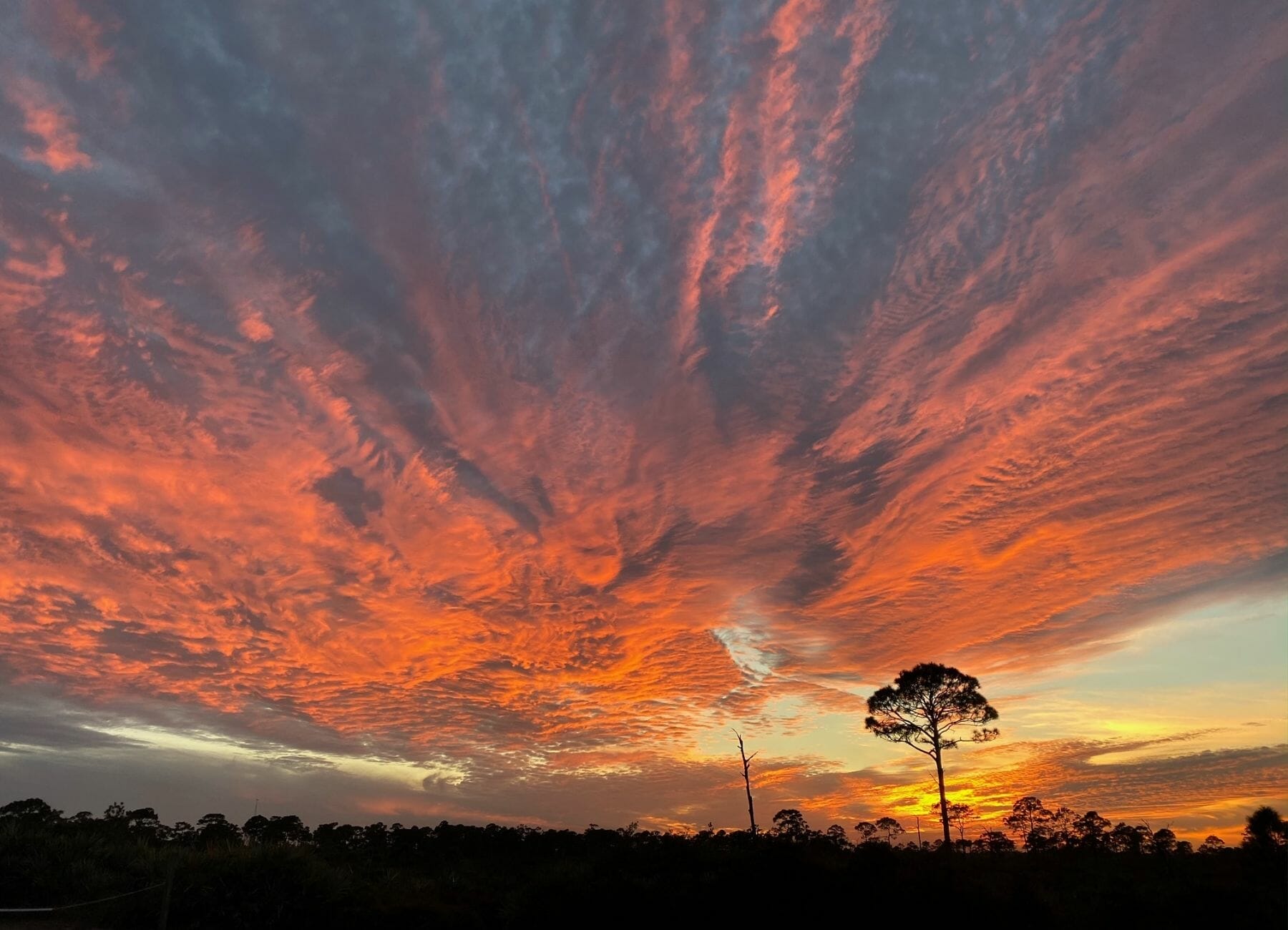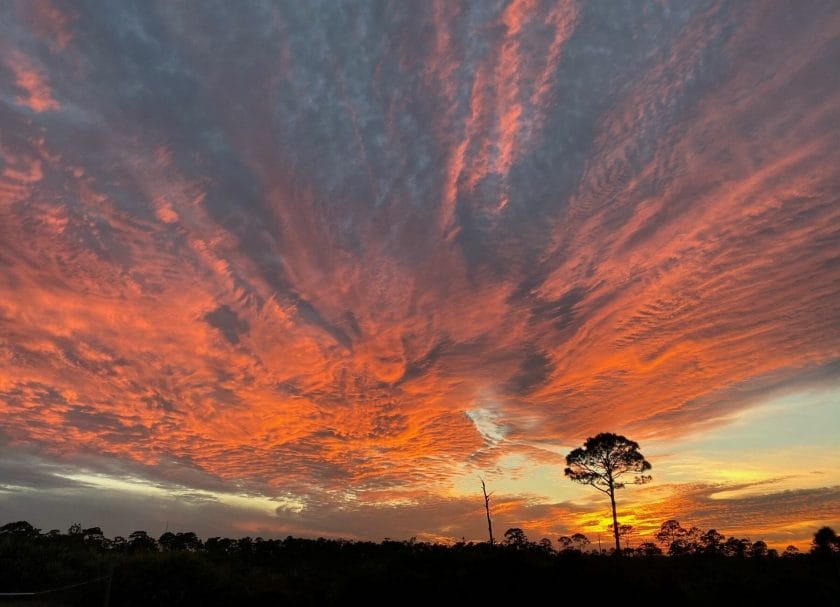 This enormous state park is perfect for outdoor exploring. It is known for its popular mountain biking club and trails. There are bike rentals and trails for beginners to experts. Stop and enjoy a relaxing lunch at one of the picnic areas.
There are also many nature and hiking trails to explore in the park. Don't miss the best climb to do in Jupiter, FL, to the top of the park lookout tower.
This observation tower hike takes you to the top of an ancient sand dune called Hobe Mountain. The dune is 86 feet high and one of the highest natural points in the state of Florida.
A boardwalk with stairs takes you to the top of the tower. There is a beautiful view of the Atlantic Ocean and the river, which is part of Florida's Intracoastal Waterway. It's a great spot to watch boats and see the entire state park.
On the river side of Jonathan Dickinson State Park, there is an environmental education center with interactive exhibits and guided programs available.
On the river, you can rent kayaks and small motor fishing boats. There is also a historical boat guided tour that takes you to a small river island where Trapper Nelson ran a tourist attraction and mini zoo back in the 1930s.
The state park also offers horseback riding and tours. There are endless things to do in Jonathan Dickinson State Park. It's one of our favorite Florida State Parks to visit and camp at.
Hobe Sound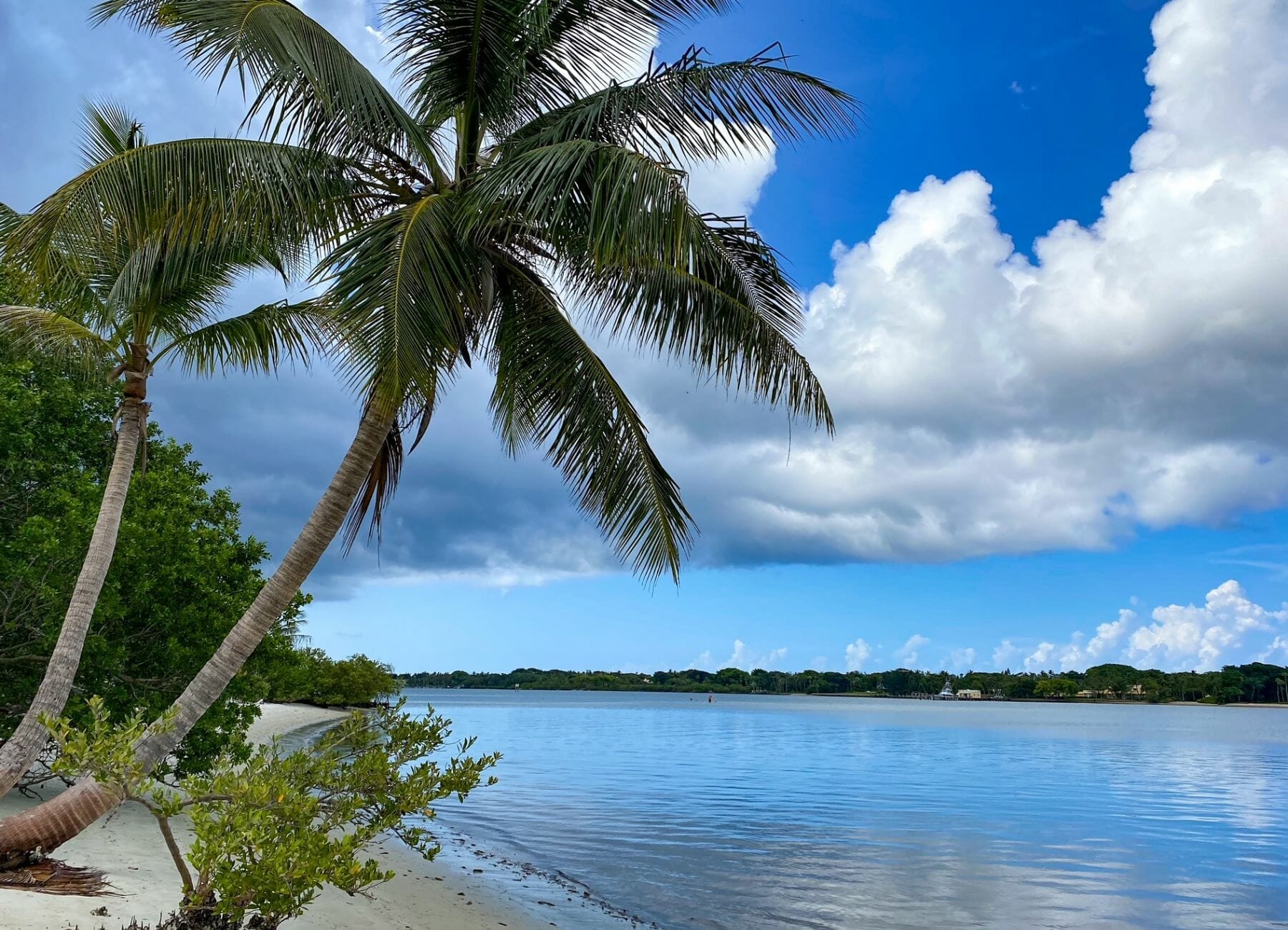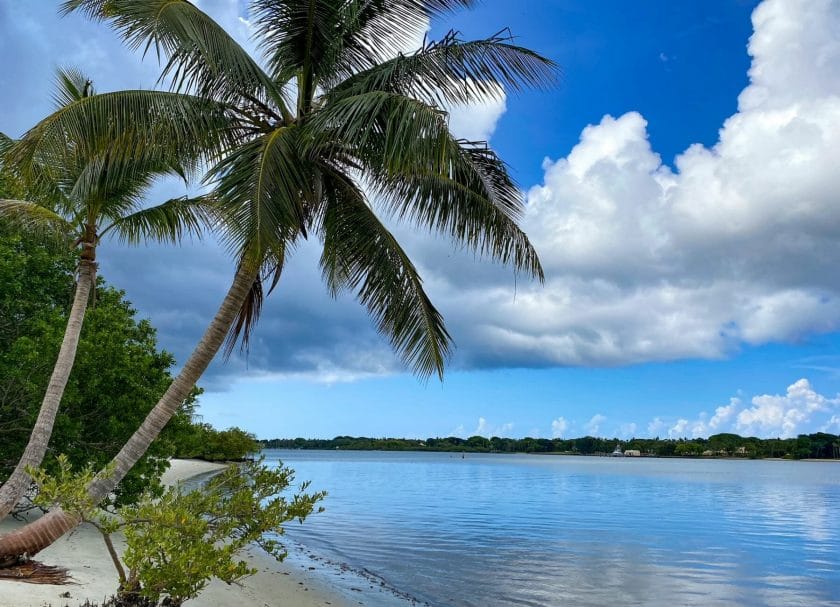 Across the street from Jonathan Dickinson State Park is the Nathaniel P. Reed Hobe Sound National Wildlife Refuge. This park has a nature center where kids can become Junior Rangers in a free educational program.
What many people need to realize about this park is that there is a secret little hidden river beach down the trail behind the nature center. This gorgeous beach is never crowded and has calm shallow water since it is on the river versus the ocean.
This section of the Intracoastal Waterway is very close to the ocean inlet, which means the water is brackish and crystal clear. At low tide, you can walk out onto sand bars and find lots of huge starfish!
This is also a great place to paddleboard. Hobe Sound is a secret little natural area paradise that you just have to check out during your trip to Jupiter!
Best Place To Eat
There is a one-of-a-kind dining experience right on the water that you just must visit during your trip to Jupiter, Florida. It's called the Blue Point Bar And Grill.
This restaurant is a little point of paradise on the river behind a boat marina that most people don't even know exists. It has an incredible water view, and the outdoor dining area even has a swimming pool!
Imagine eating outside on the water or sipping a cocktail in the swimming pool while overlooking the beautiful Intracoastal Waterway. It's really a fun place to eat.
Where To Stay
I bet by now you are very excited to plan a trip to Jupiter! You are probably wondering where a great place to stay is. Check out these options in the area.
Great Area Vacation Rental Accommodations
Check out this loft condo near Carlin Park that sleeps eight and is within walking distance of Jupiter Beach. It has four bedrooms and 2 1/2 bathrooms with 1,650 square feet.
Thinking of renting a private home? This large heated pool home sleeps eight and is 3 miles from the beach. It has three bedrooms and two bathrooms.
Hotels
A great hotel choice for your Jupiter adventure is The Pointe Hotel. This waterfront hotel has balconies with a view of the Intracoastal Waterway. The location is perfect for exploring the area, and the hotel even has a little swimming beach on the river.
Rather stay right on the beach? Check out the Jupiter Beach Resort & Spa. Its beachfront location is gorgeous, and the oceanfront pool is vacation-worthy!
Nearby Campgrounds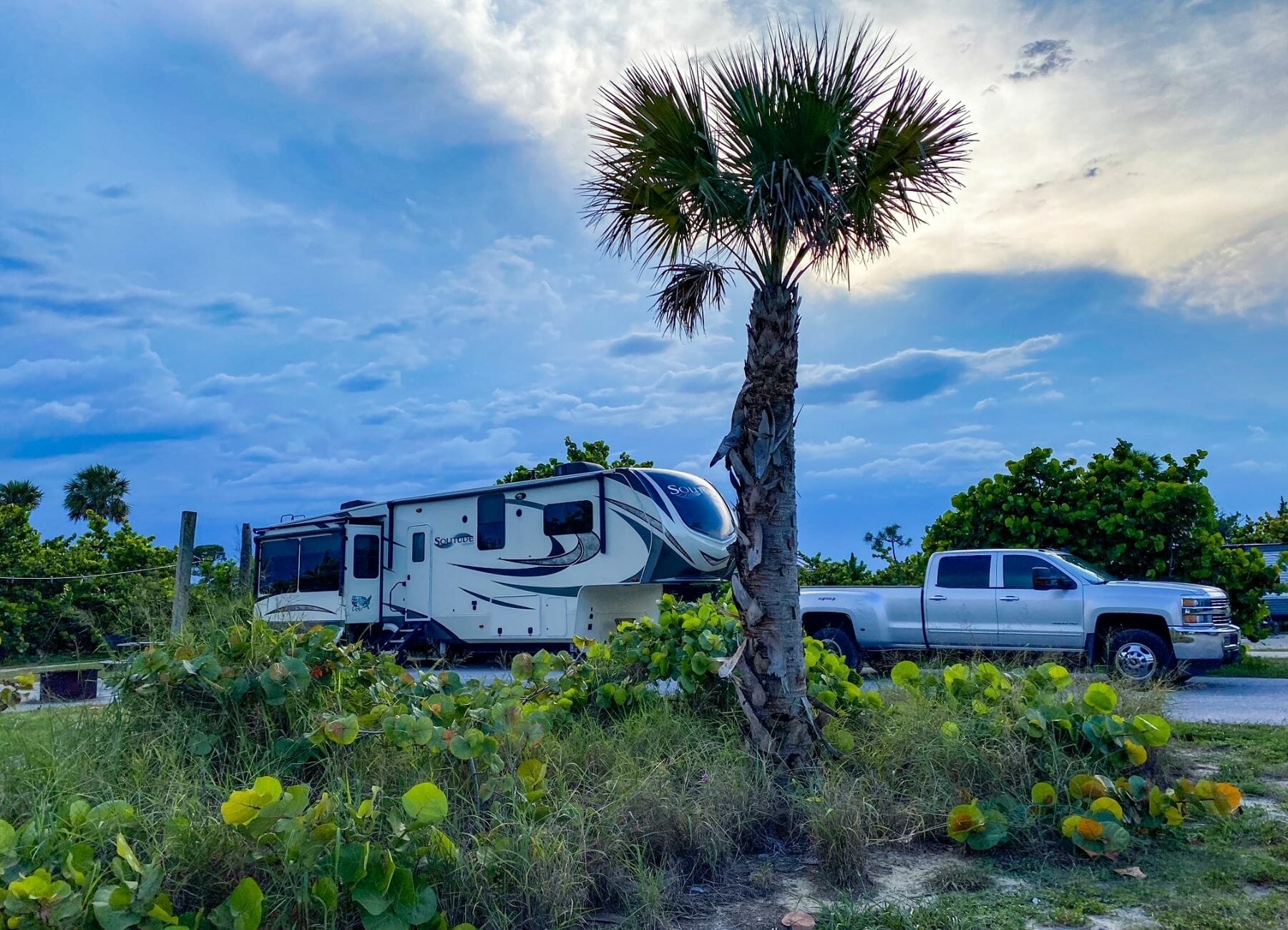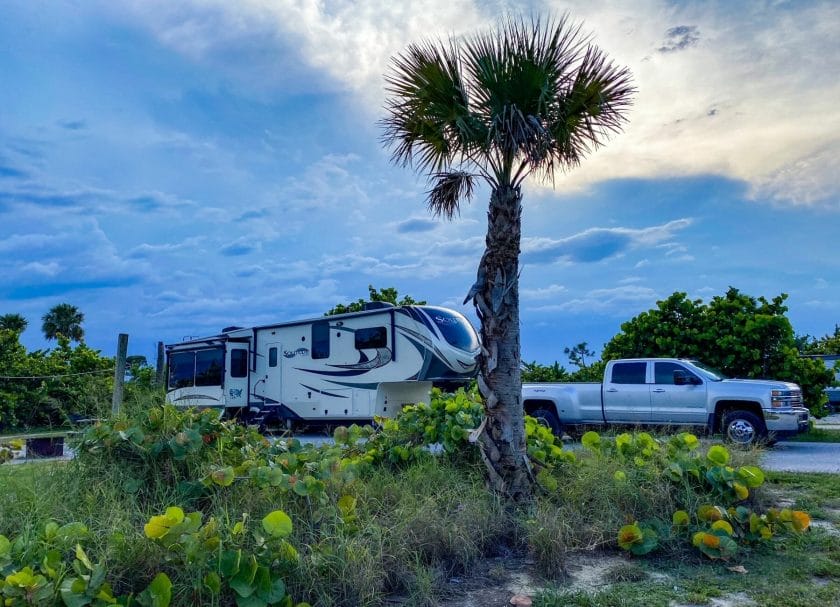 The best camping in the Jupiter area can be found in Jonathan Dickinson State Park. This state park location is close to both river and beach access which makes it the perfect spot to explore from.
There are two campgrounds in Jonathan Dickinson. The River Campground is located near the water and is best for tent camping or RV camping in smaller units less than 30 feet.
The Pine Grove Campground is located near the mountain biking areas of the park and the observation tower. This campground has very large sites to fit any size RV.
Our family camps in Jonathan Dickinson State Park often. We love the huge campsites in the Pine Grove Campground and the abundance of park activities to enjoy during our stay.
Jupiter is a unique and somewhat unknown travel gem on Florida's East Coast. It is an outdoor and baseball lover's paradise with plenty of things to do and places to explore. Jupiter could be the perfect place for your next family friendly vacation. So what are you waiting for?
Check Out More Florida Family Fun
27 Awesome Things to do in Orlando with Kids
Where to See Manatees in Florida and Where to Swim with Them
31 Things to do in Destin, Florida
Florida Road Trip 31 Can't Miss Stops
11 Best Beaches in the Florida Keys
21 Fun Things to do in St Joe Florida
The 4 Best Water Activities in Key West to do with Kids
Pin to Your Family Travel Board to Save for Later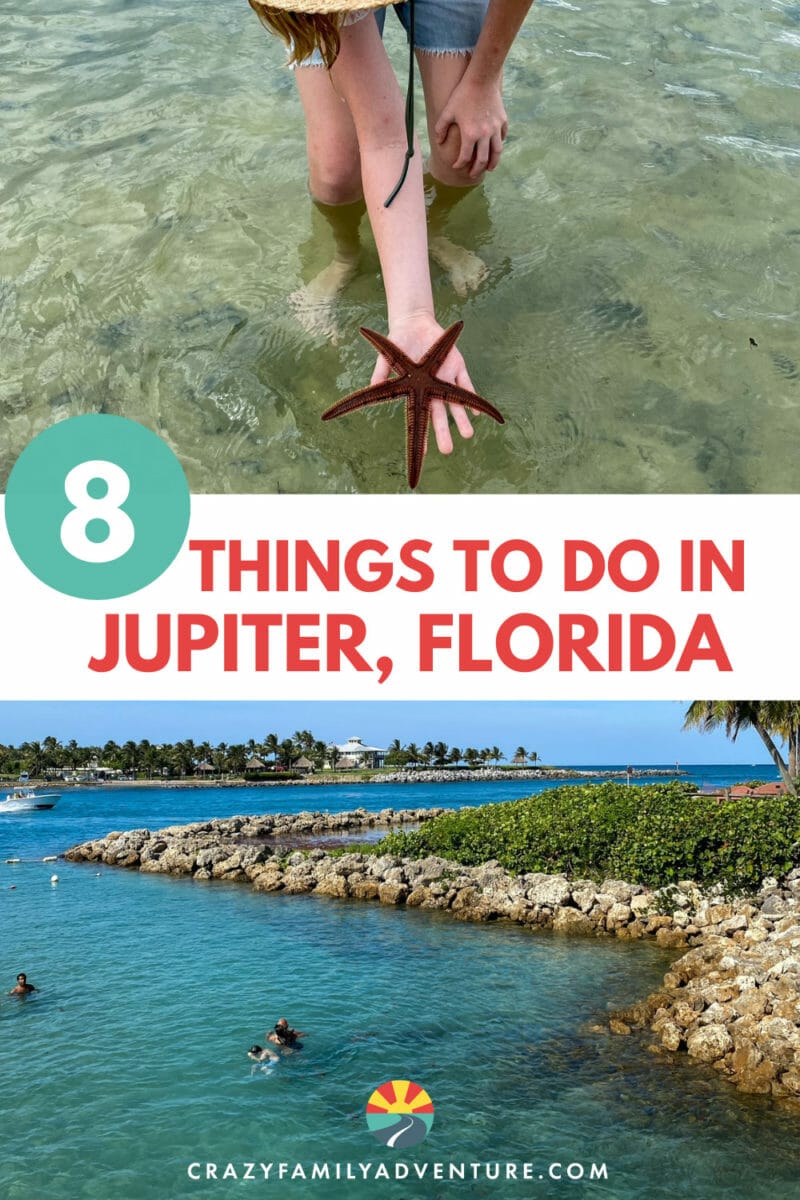 Latest posts by Vanessa Russell
(see all)
DISCLOSURE: This post may contain affiliate links, meaning I get a commission if you decide to make a purchase through my links, at no cost to you. Please read my disclosure for more info.