Atlanta is filled with awesome things to do with kids! From parks to bike trails and National Historic Sites Atlanta has a lot to offer! Don't miss all the yummy food options too!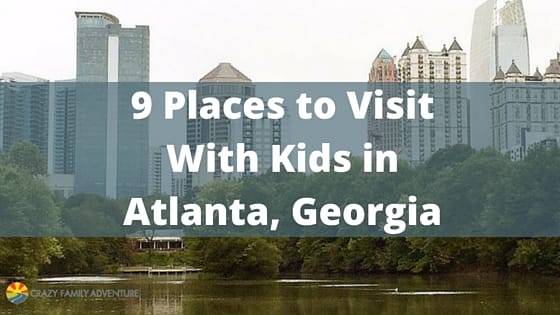 1. Centennial Park
Right in the heart of downtown Atlanta sits a 21 acre park. The park was built for the 1996 Olympic Games as a gathering spot for all the visitors of the Games.
The highlight for us was Fountain of Rings. It's a giant splash pad where kids can run around in synchronized shooting water spouts. The water spouts are in the shape of the Olympic rings. It's really a cool sight to see and one of the most photographed places in all the city.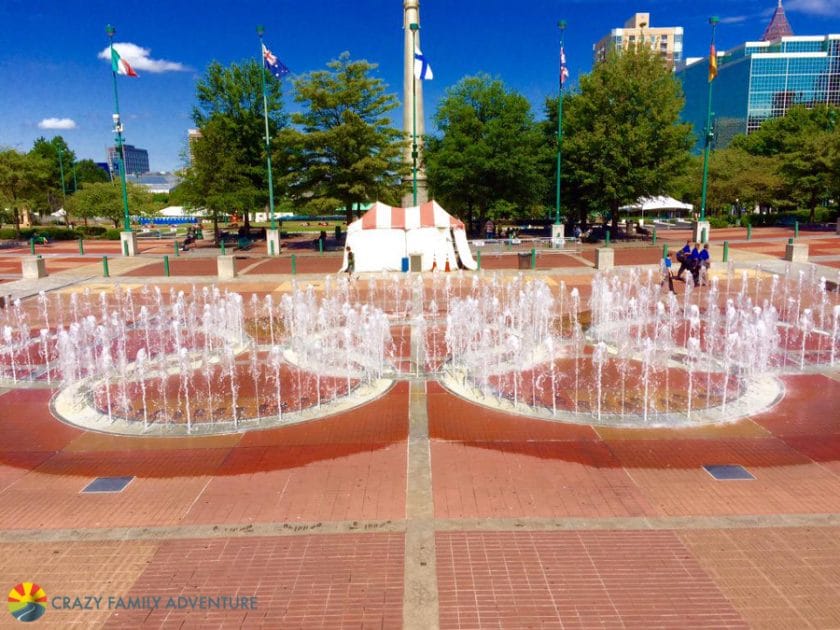 This is the perfect place to have a picnic lunch and splash around on a warm day. We brought the kids' bathing suits and it was a good thing we did! They got soaked. Mom and Dad had fun running through the fountain trying to not get sprayed.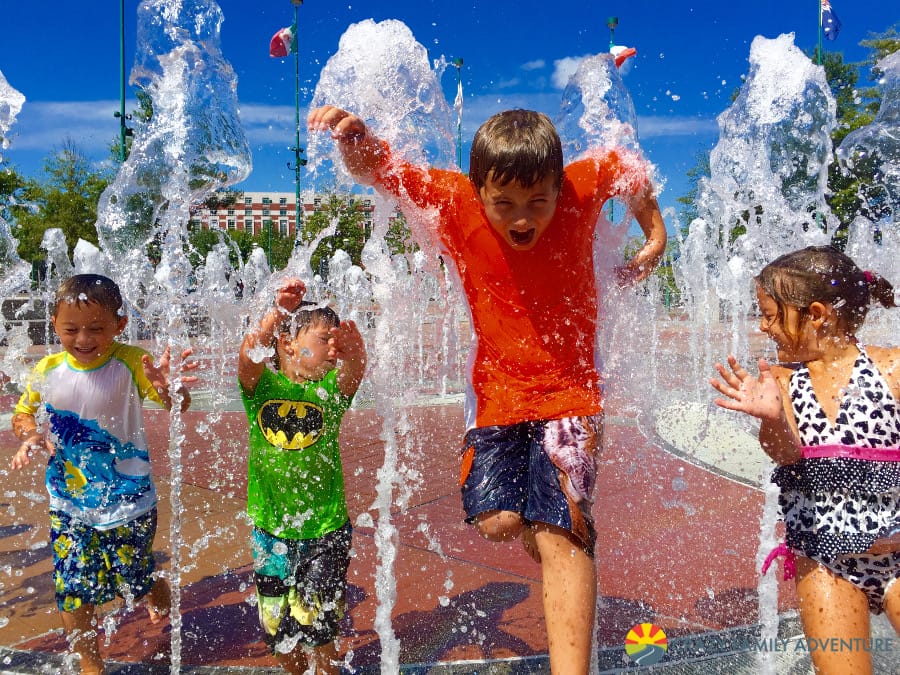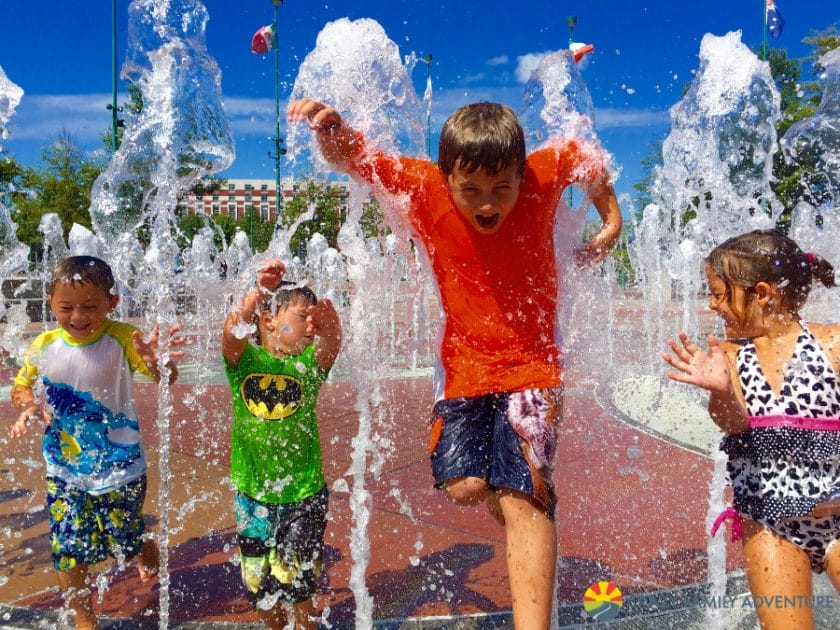 There is free wifi in the park, speeds are eh…but it's there. We paid $12 to park in a lot directly across the street from the park. There is limited street parking due to the amount of people there.
As a caveat to this #1. We know Atlanta is known for its aquarium. We really wanted to do this, but we couldn't quite justify the cost of it for our family. It would have been about $200 for the 6 of us to go for the day. We saved the cash and hit up a couple of restaurants and donut shops…spoiler alert!
Update:
Check out our video at the Fountain of Rings!
2. Martin Luther King Jr Historic Site
We've seen mountains, oceans, and beautiful countryside, but to see the birthplace of Martin Luther King Jr, the church where he started preaching, and to learn more about the man he was and what he stood for may have been the most moving thing I've seen yet on our journey. This is an absolute must-see to get a better understanding of the struggle that he went through and ultimately gave his life for.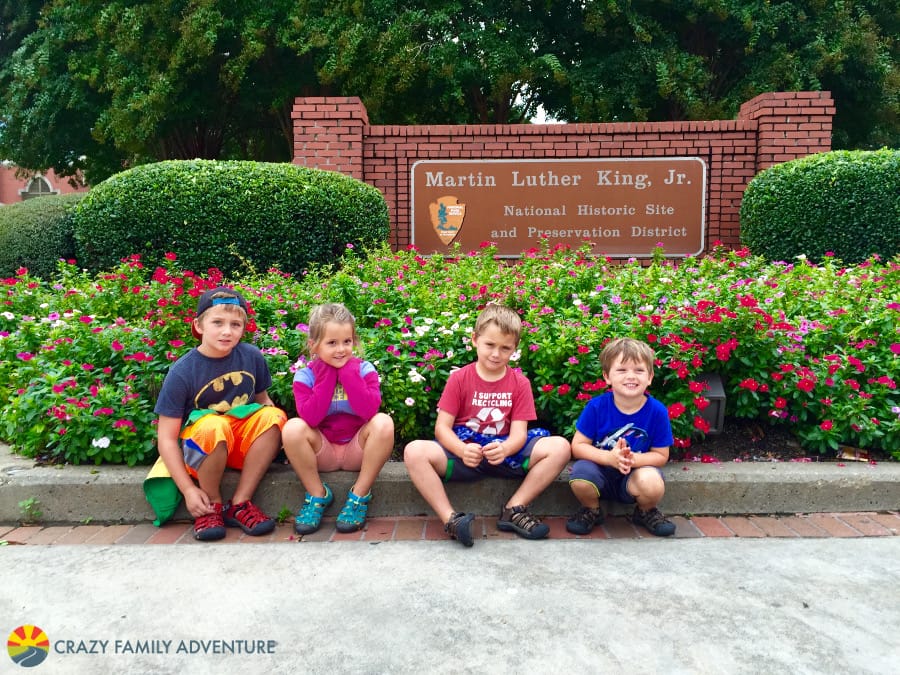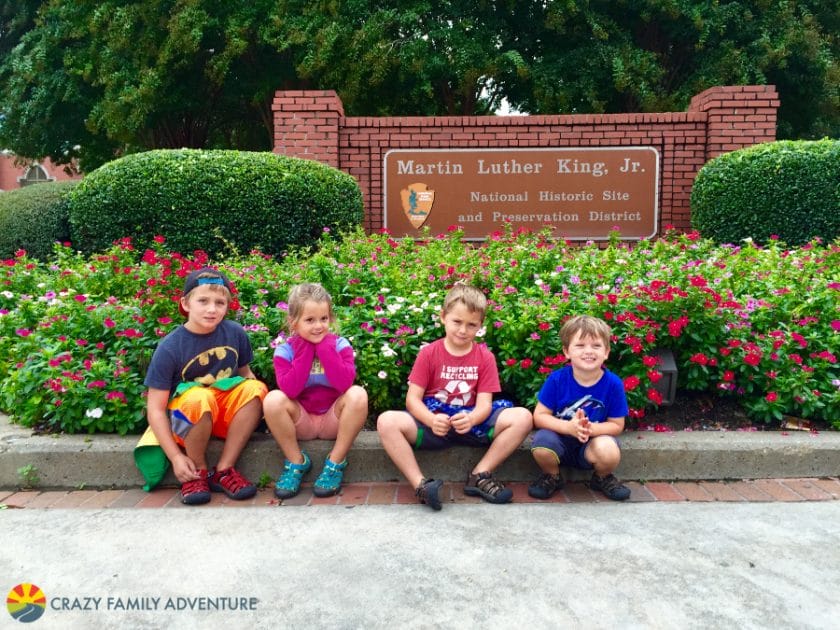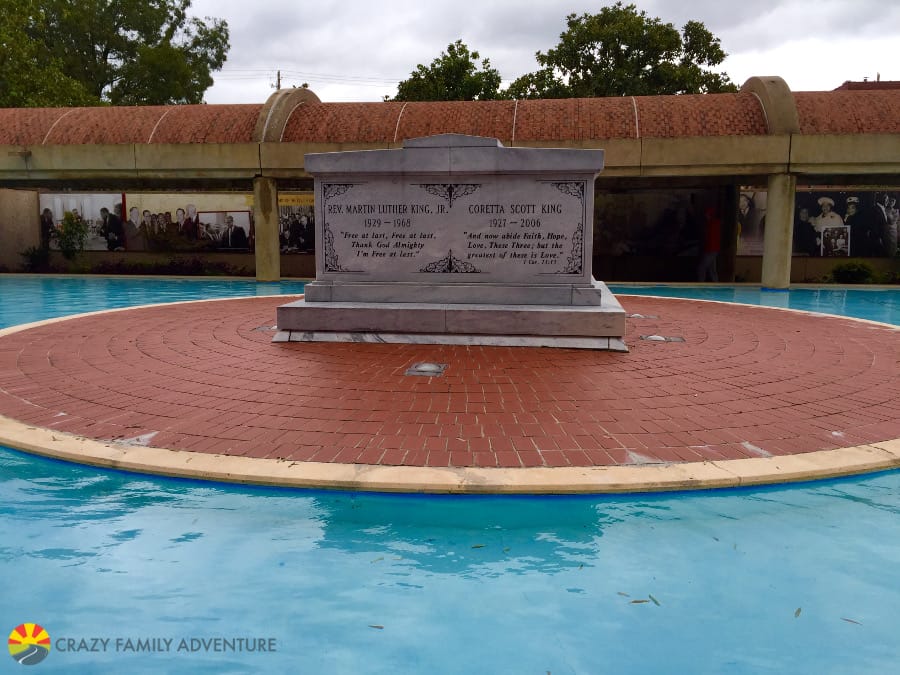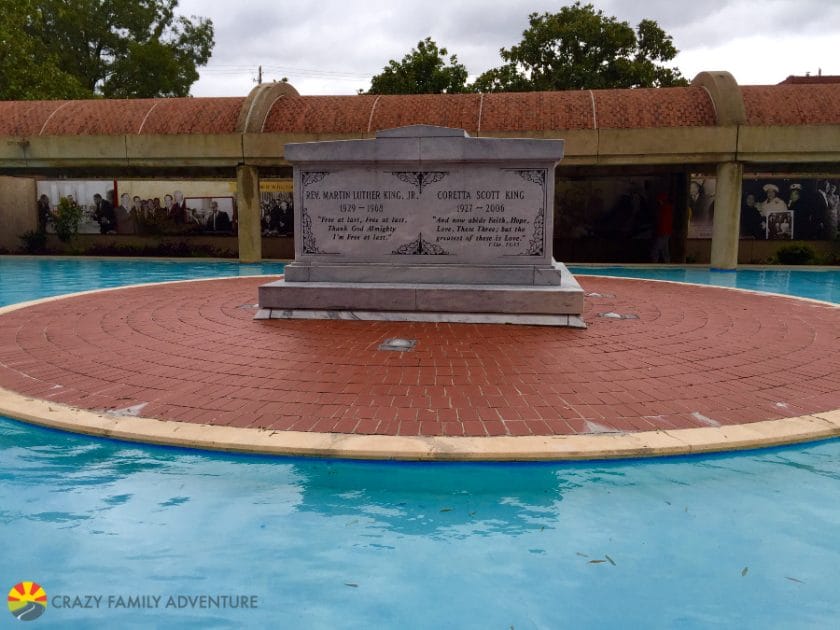 The kids did the Junior Ranger program here and were pleasantly surprised that they not only got a badge, but also a cool patch! Bonus!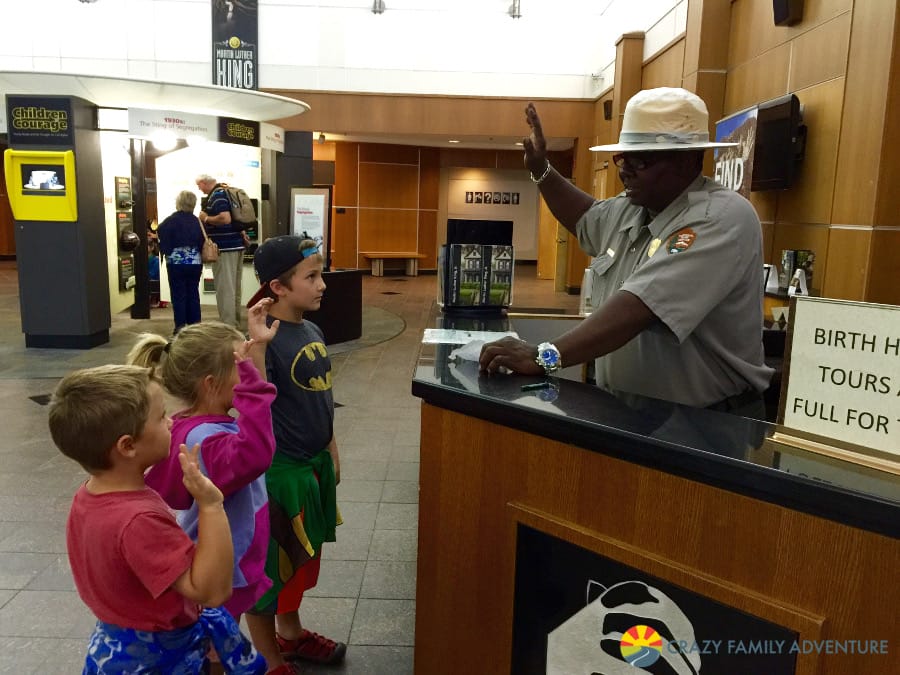 Our kids are 8, 5, 5, and 3, so we're never quite sure how much history we should take in because they end up running around like crazy and I always feel we're not being respectful to the other visitors.
I felt the same before we got to the MLK Historic Site. To my surprise, Carson and Melia were very into it and asked great questions. The best part is that they wondered why anyone would be treated differently just because of the color of their skin. That told me that Martin Luther King Jr. succeeded and with each generation we all become more and more color blind.
3. Piedmont Park
Piedmont Park is a giant park in Atlanta's Midtown. There is plenty to do here. It has several playgrounds for the kids to play at, a public swimming pool, fishing ponds, dog park, and is a great place to get in shape.
We had a lot of fun exploring the park and playing at the playgrounds. This would be an excellent place to pack a picnic lunch, bring a frisbee or soccer ball, and plan to have a fun, active day as a family!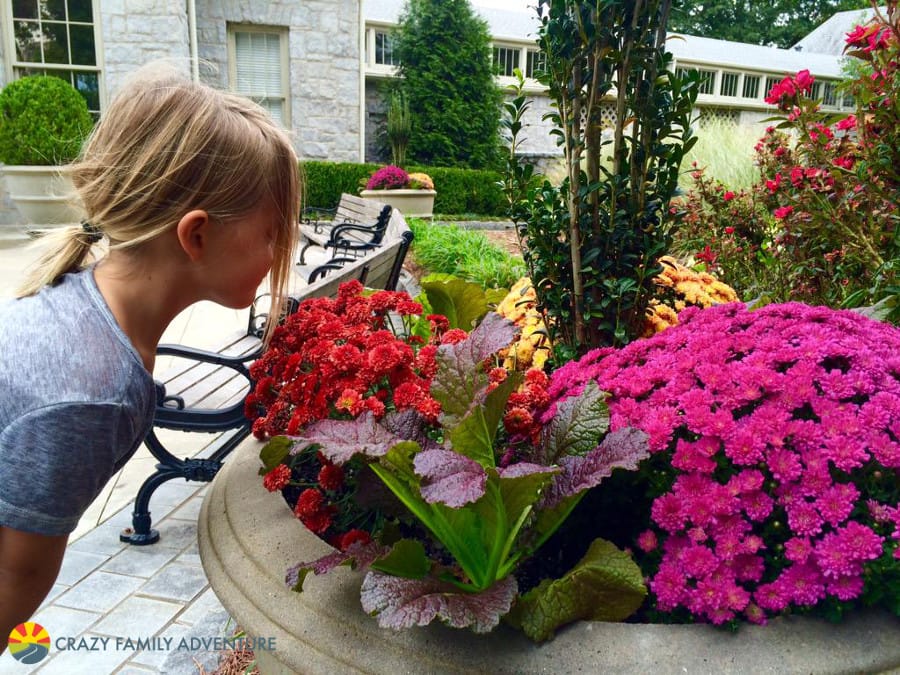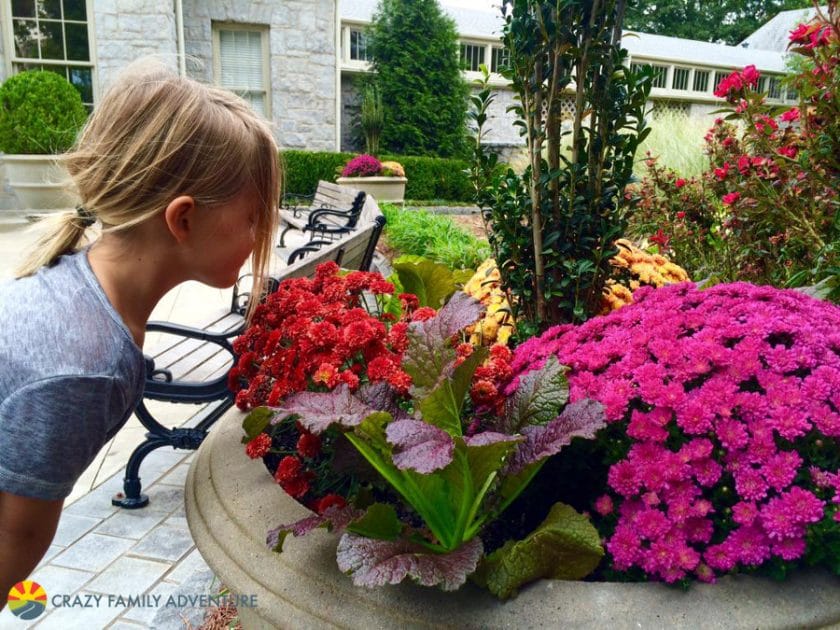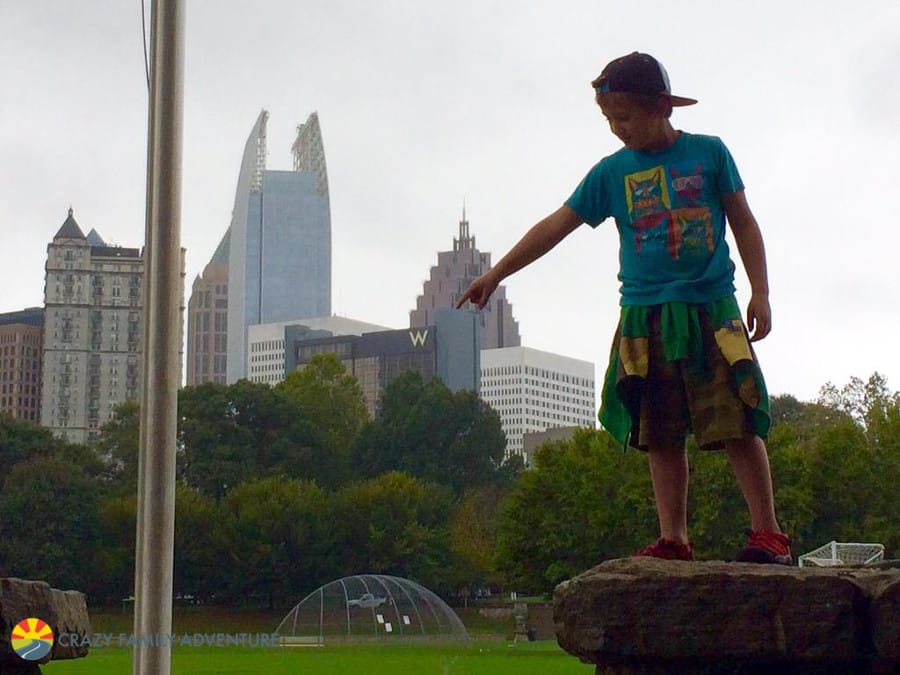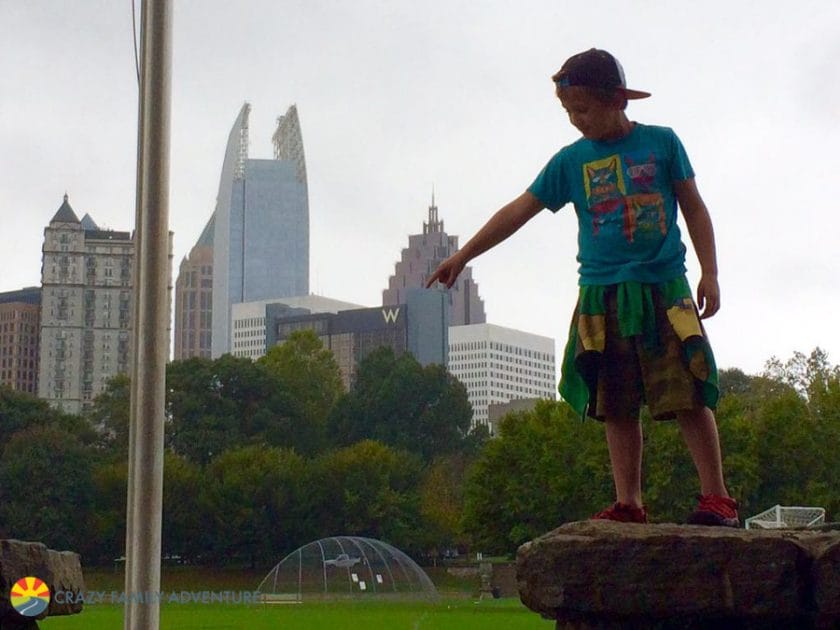 I walked to the park with the kids quite a few times while Bryanna was at a social media conference. We all had a great time checking out the park itself, the playgrounds, and just getting some fresh cool air!
Update:
Check out our video heading to Piedmont!
4. World of Coca-Cola
We all know Coke. We all love Coke. Coke was born here. It was created by a Dr. John Pemberton who was looking for a cure for his morphine addiction. Go figure.
Well, Coca-Cola has evolved since it's creation in the late 1800's, and the World of Coca-Cola has it all on display. From ads that have run for the brand over the years to the evolution of the glass bottle it is sold in.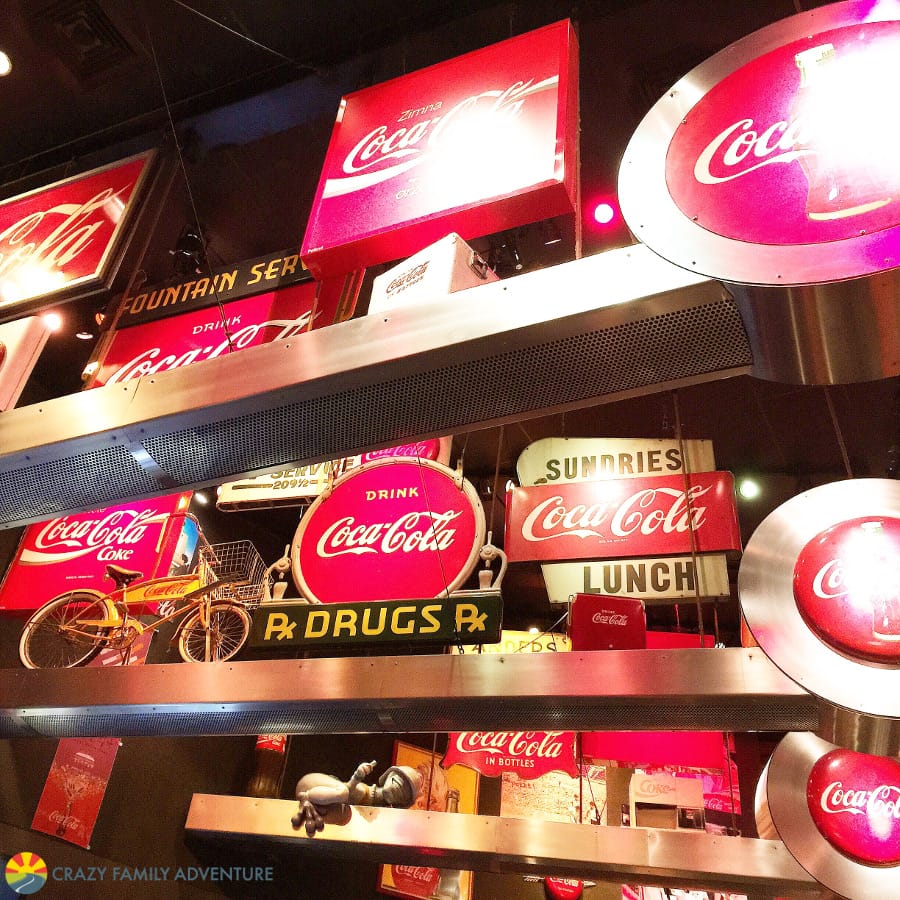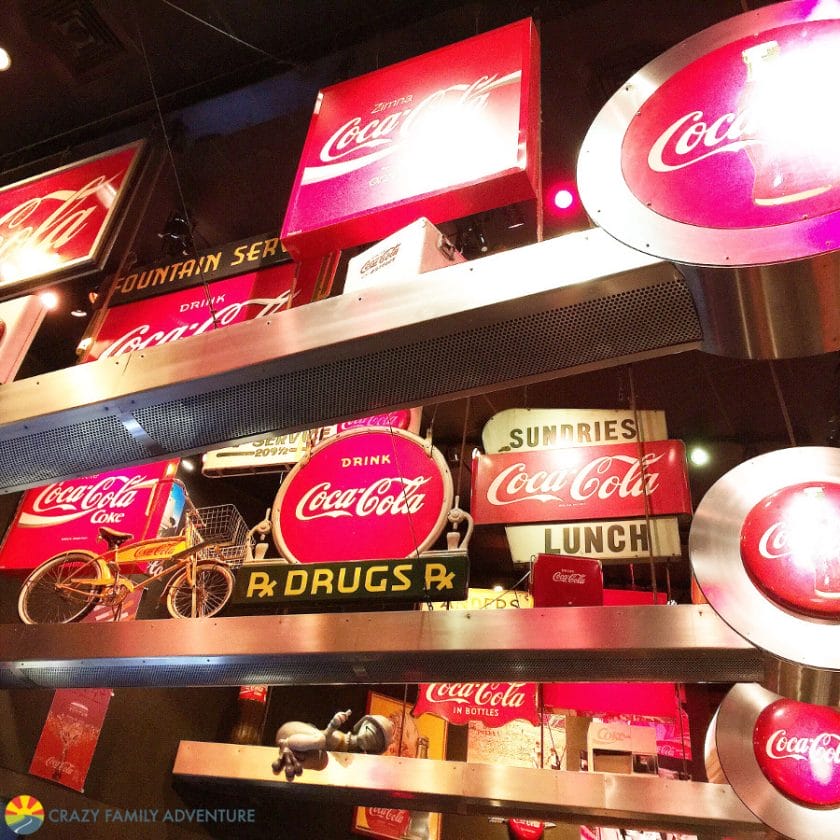 The history is all well and good, but how about some samples?! Well, don't worry, at the end of the self-guided tour, there is an all-you-can-sample buffet of soda. It features the iconic original Coca-Cola, along with all other variant flavors as well as other sodas that Coca-Cola produces around the world. The kids really like a few *super* sweet drinks that are sold in Asia. For me, Cherry Coke can take my money any day of the week. You also get an 8 oz. bottle of Coca-Cola on the way out as a parting gift.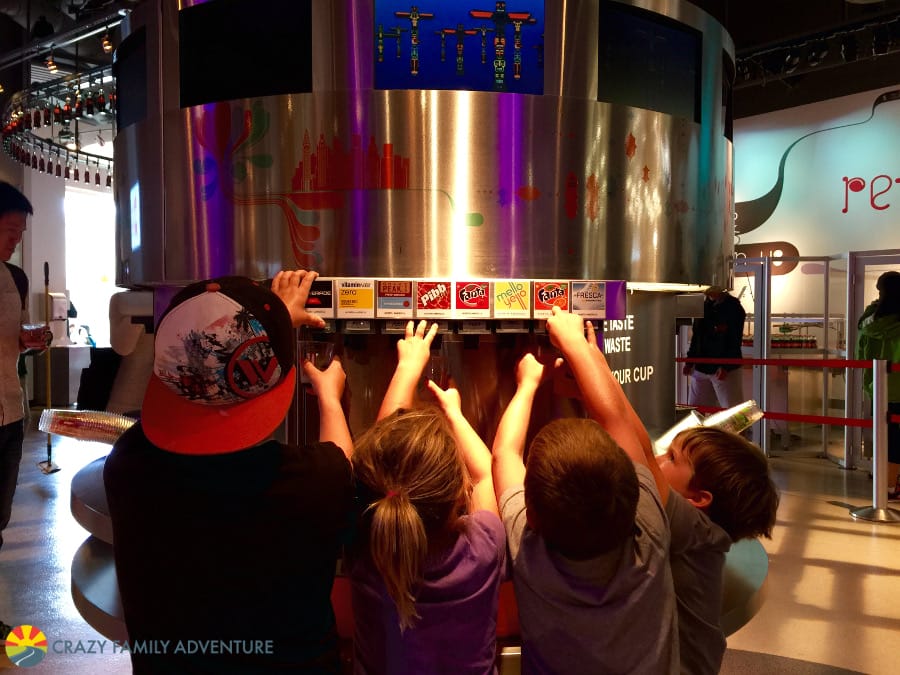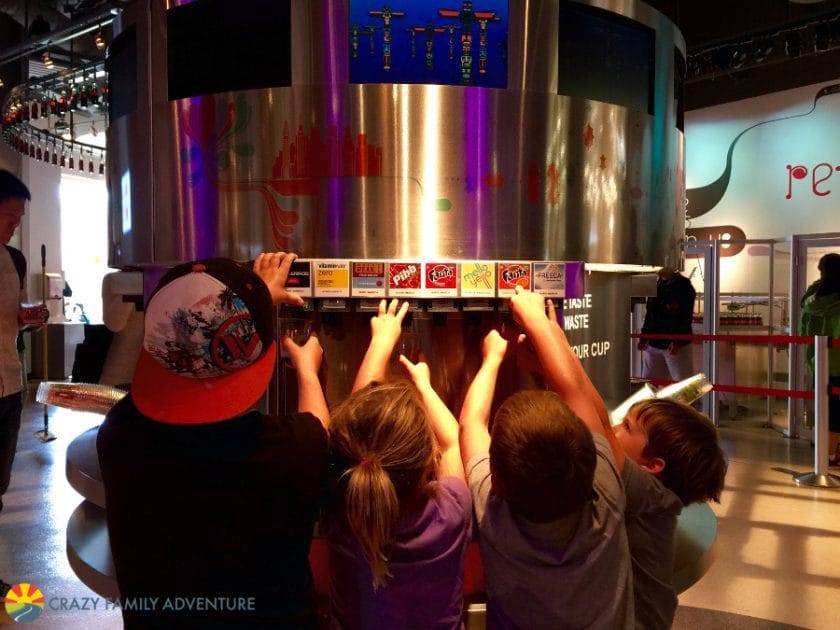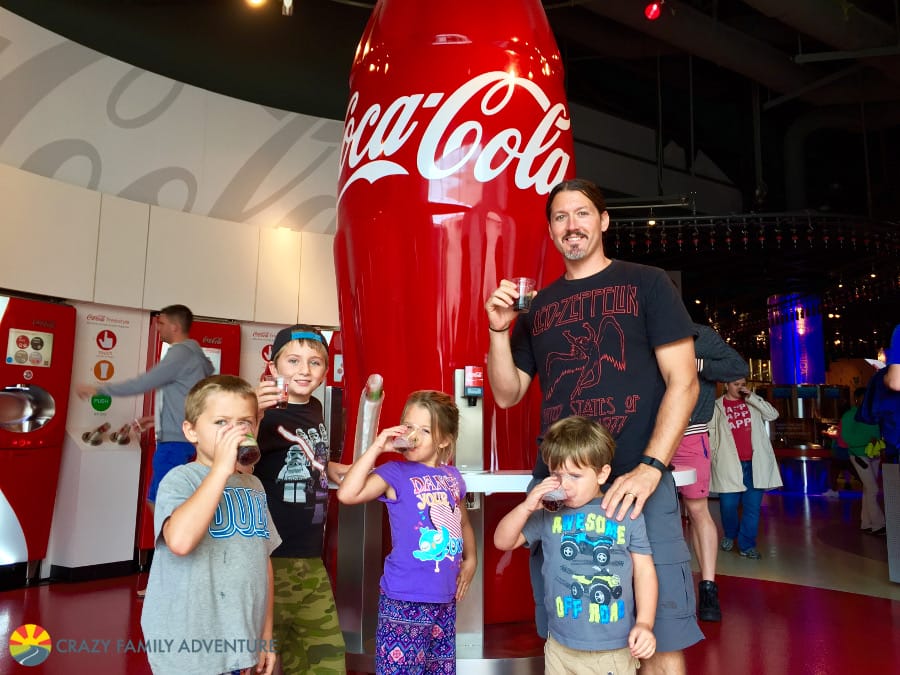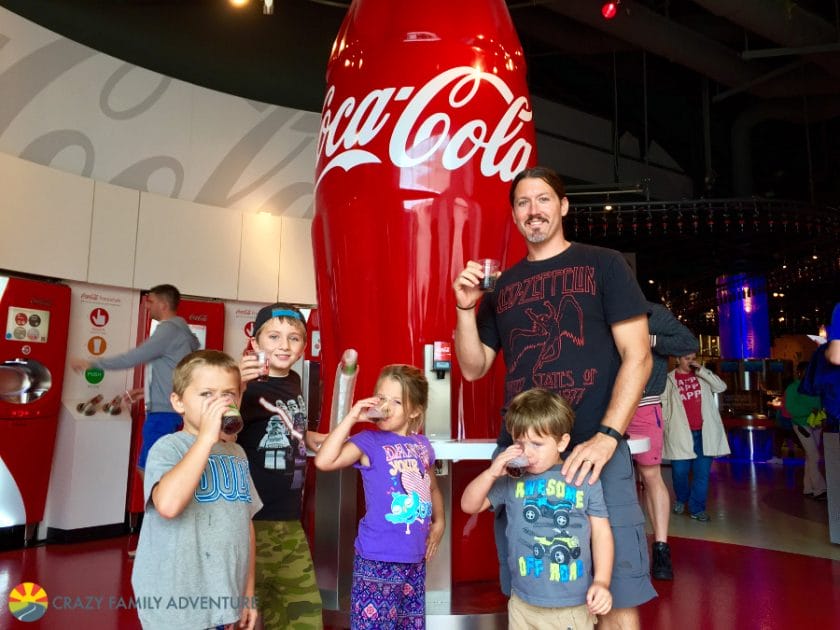 Tickets were $16 per adult and $12 for children 3-12. We thought it was a bit overpriced for what we saw, but the kids really enjoyed the tasting room!
If you'd like to do a bunch of great activities in Atlanta for one ticket price, check out CityPass Atlanta! It includes the World of Coca Cola as well as the Georgia Aquarium, CNN Studio Tour, Zoo Atlanta and more!
Click here to get your Atlanta CityPass!
5. Sweet Cheats
We're huge gourmet donut fans (another spoiler alert!), but we like to broaden our horizons every now and then and branch out to other baked goods. We found a small bakery called Sweet Cheats and it had some fantastic cupcakes!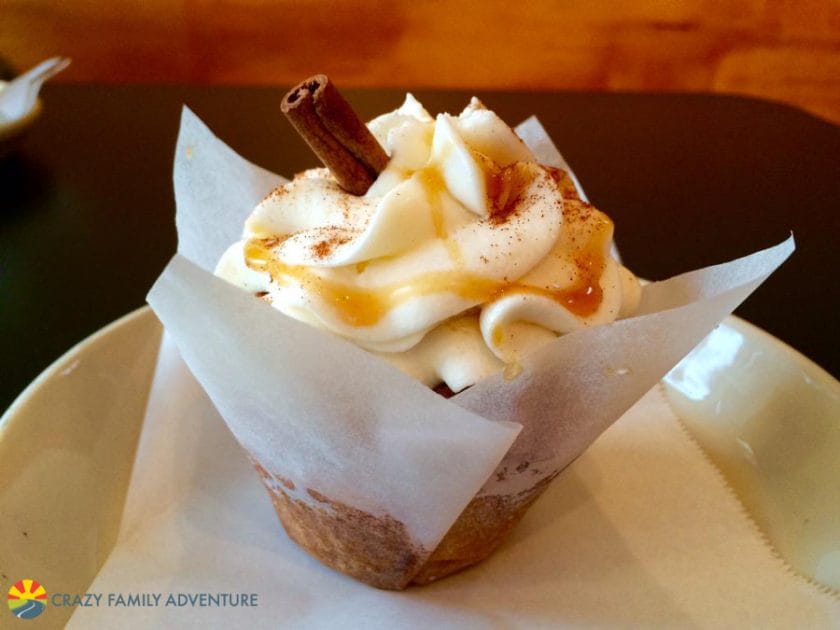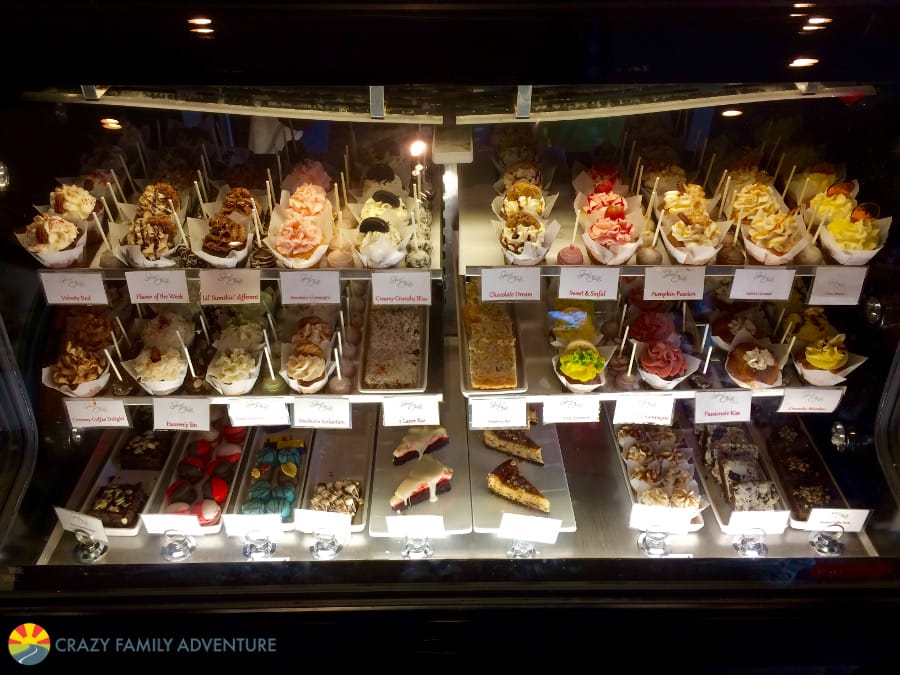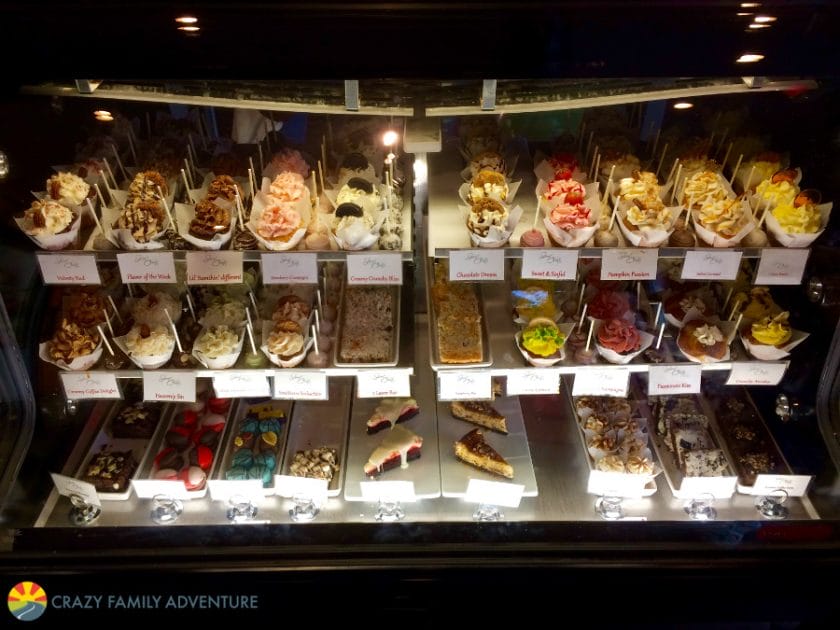 As usual, we couldn't decide what we wanted. Knox got a brownie, but ended up wishing he got a cupcake. Bryanna and I got 2 cupcakes and split them (they were plenty big!).
6. A Donut Shop
I think I've teased you long enough about the donut shops. Every city we visit, we like to look for a local, gourmet donut shop. Well, Hotlanta didn't disappoint! We stopped at 2 shops – Revolution Doughnuts & Coffee in Decatur and Sublime Doughnuts.
Each had a distinct flavor and both were absolutely delicious!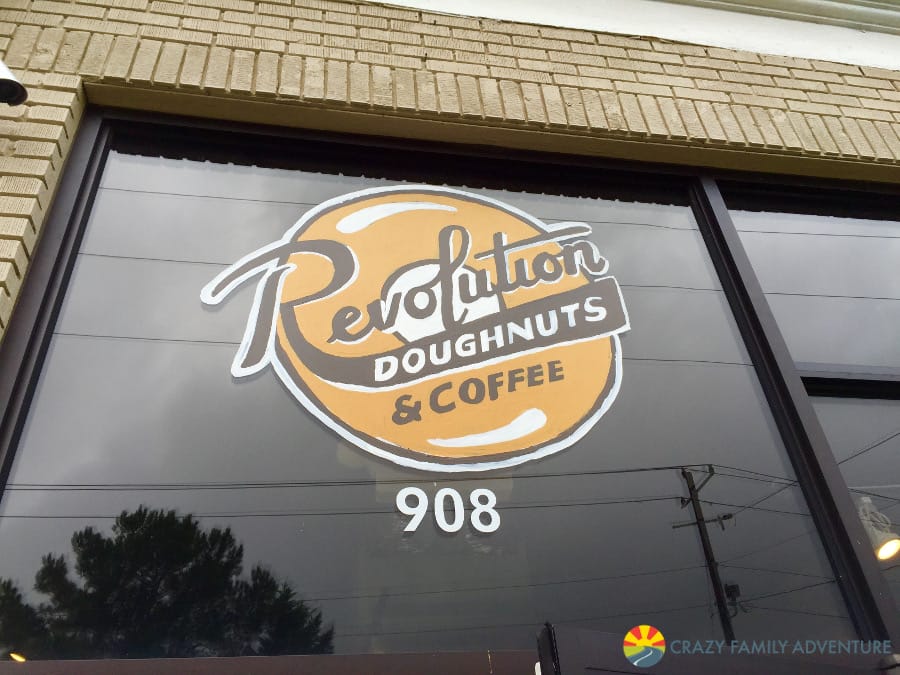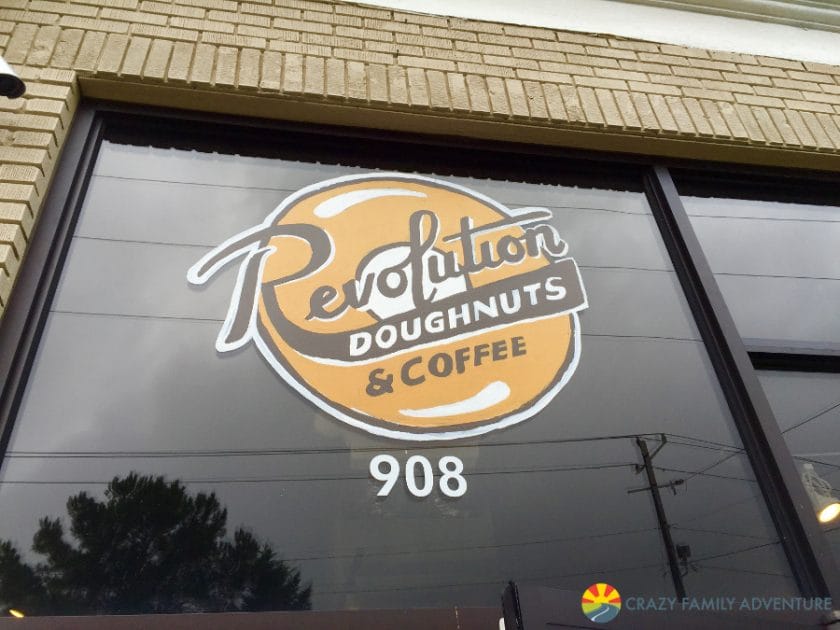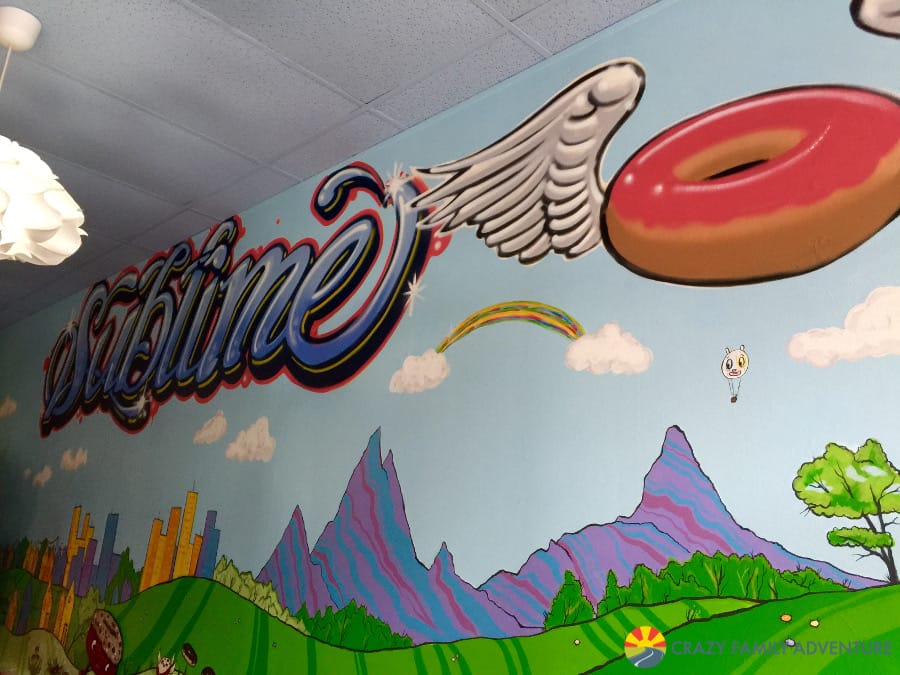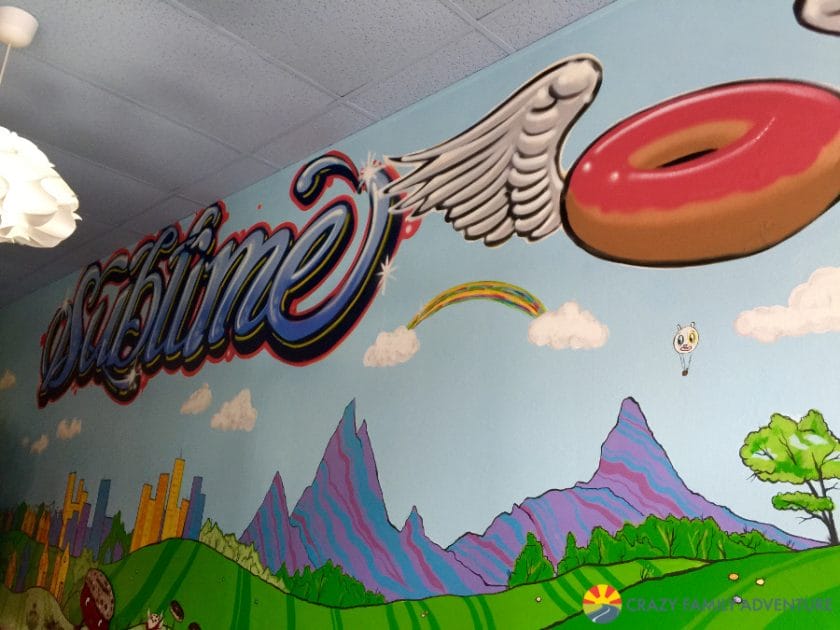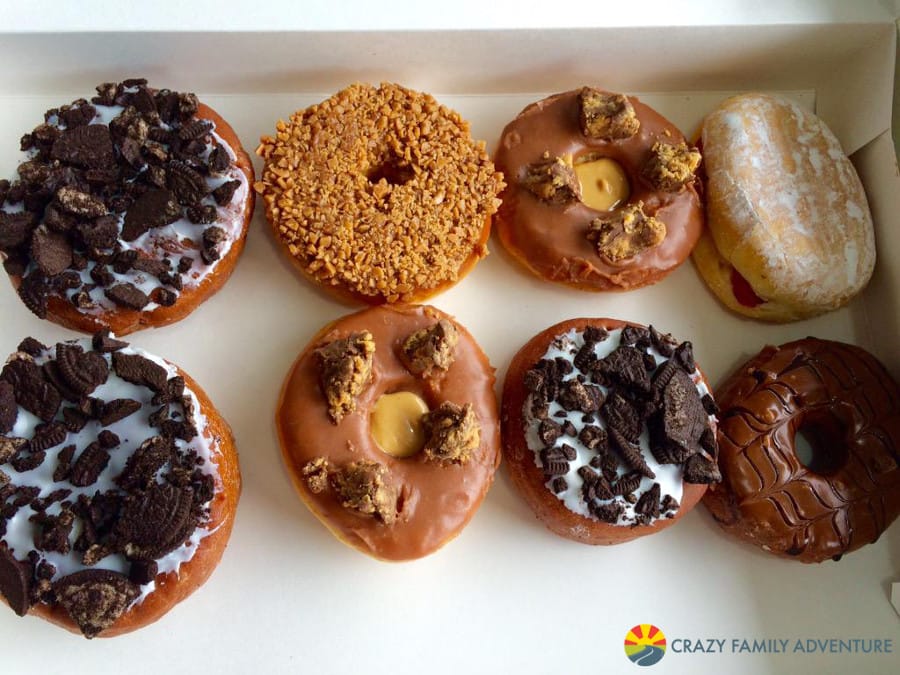 7. A Local Restaurant
Another cool thing about traveling to different cities is the unique and quirky restaurants that are out there. One such place in Atlanta is the R. Thomas Deluxe Grill. It's kind of like a Jimmy Buffet explosion. There are live parrots outside and bright lively colors inside.
We also like to search the web for restaurants where kids eat free. We have 4 hungry kids and if we can find them a free meal, that is a major win for mom and dad. We found a great list on the 365 Atlanta Family blog.
We chose Mojo Pizza 'N' Pub in Decatur. We saw on their menu that on Tuesdays, kids would get a free Kid Kut pizza slice. I was thinking it would be a small piece of pizza, but when they brought it out, it was gigantic! We had a great dinner at a fraction of the cost we normally see. A little tip to keep in mind.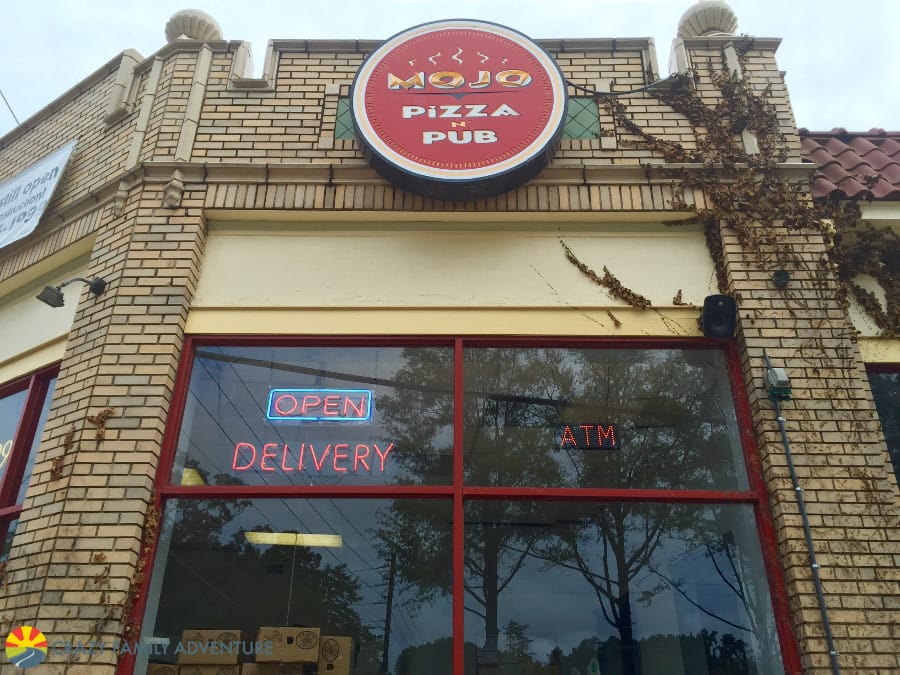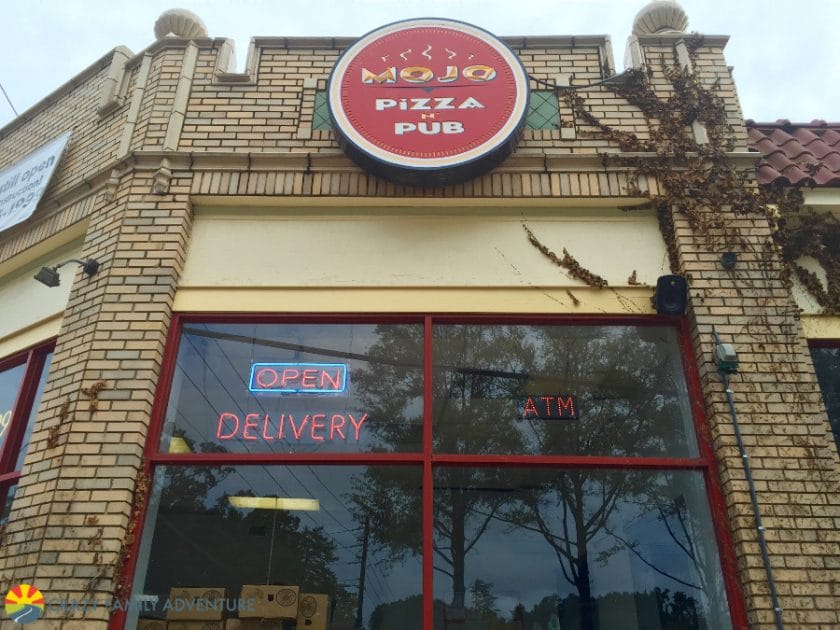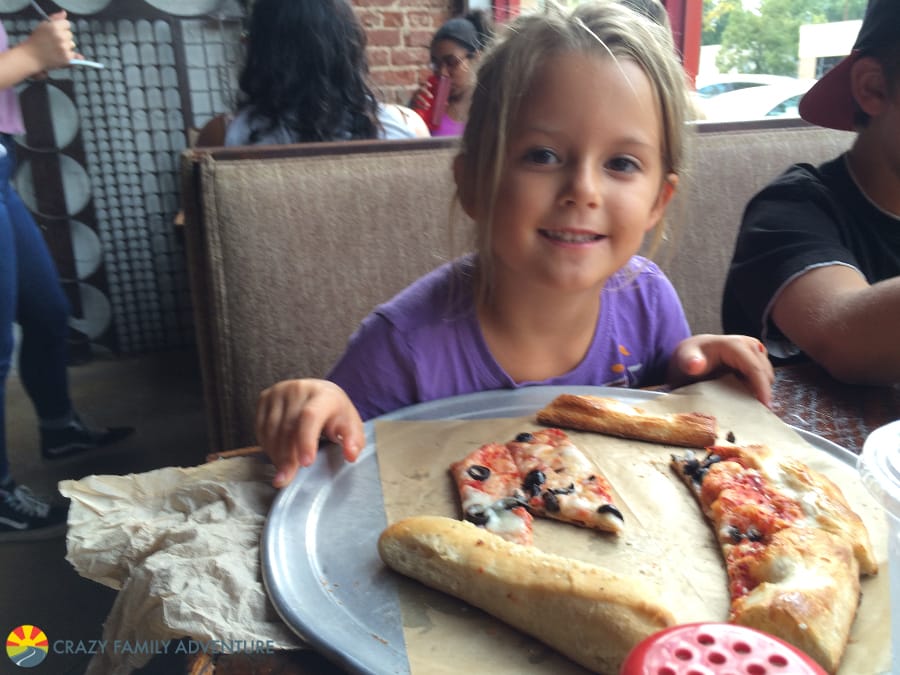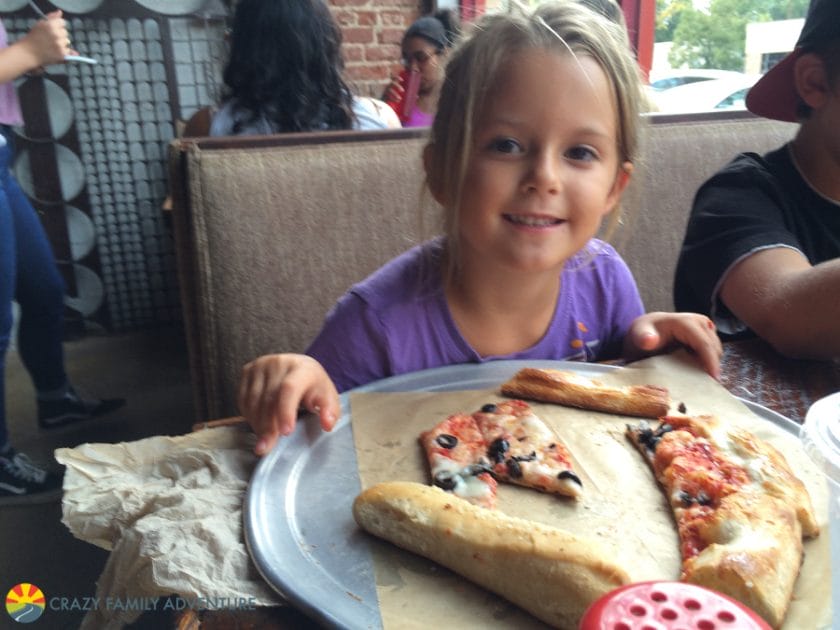 8. Westin Hotel
The Westin Hotel in downtown Atlanta is the second tallest hotel in the western hemisphere. Remember that for Trivial Pursuit.
Well, if you go to the top of the hotel, there is a rotating bar. For a minimum $8 bar tab, you can bring the whole family up the glass elevator to get a great view of the city. There are couches to sit on and relax as you soak in the 360 degree view of Atlanta!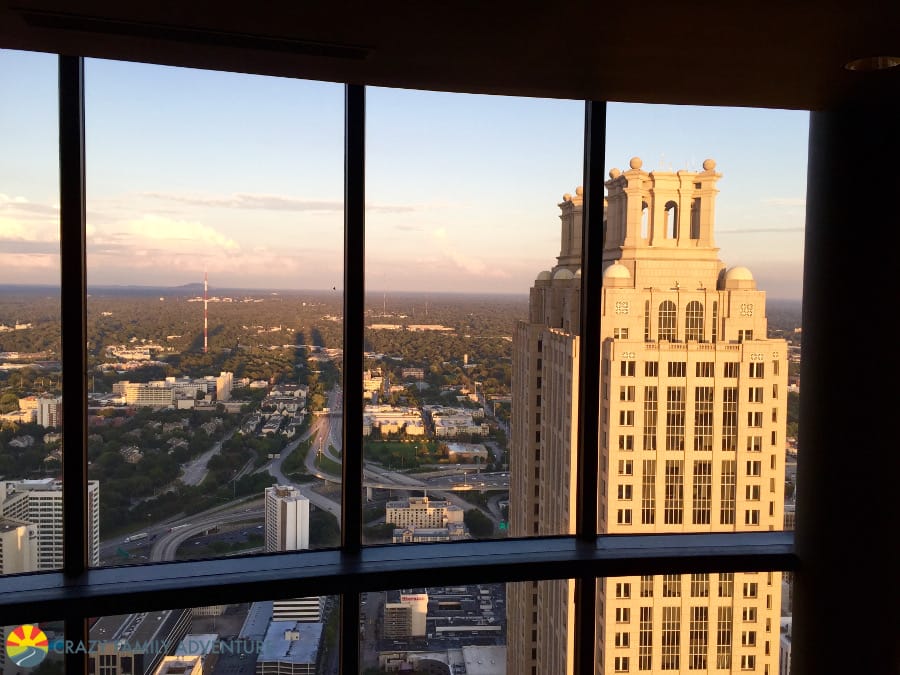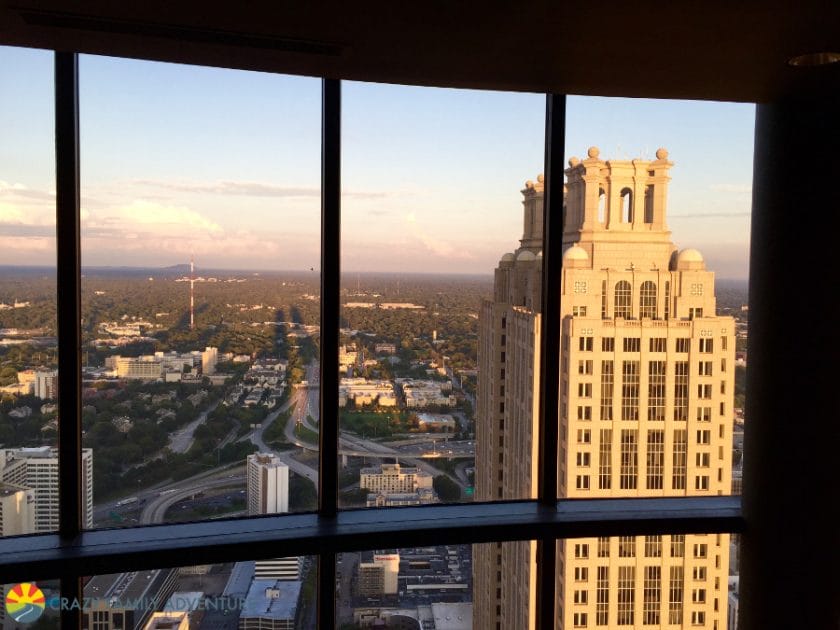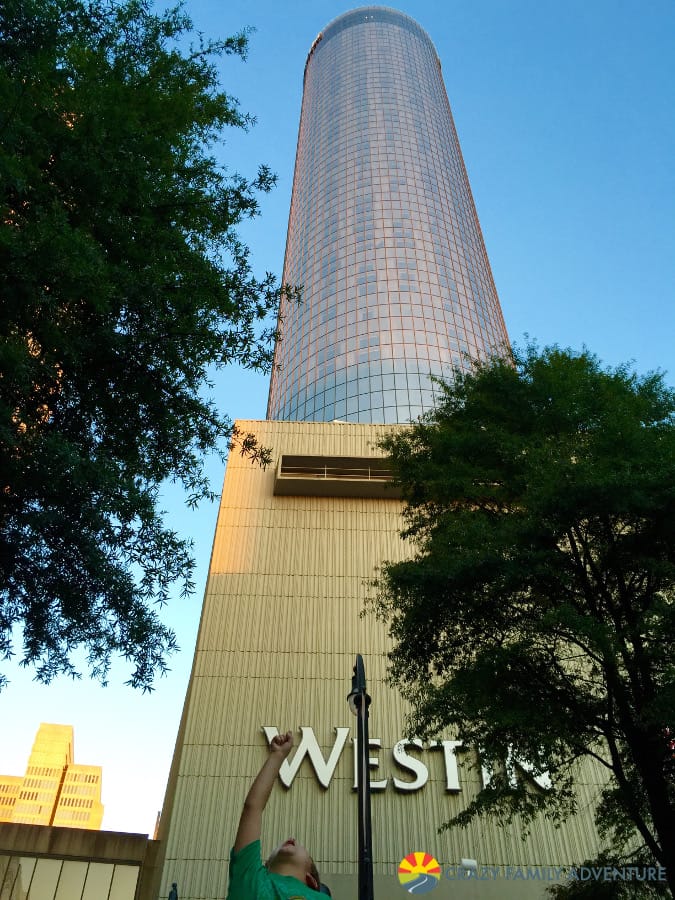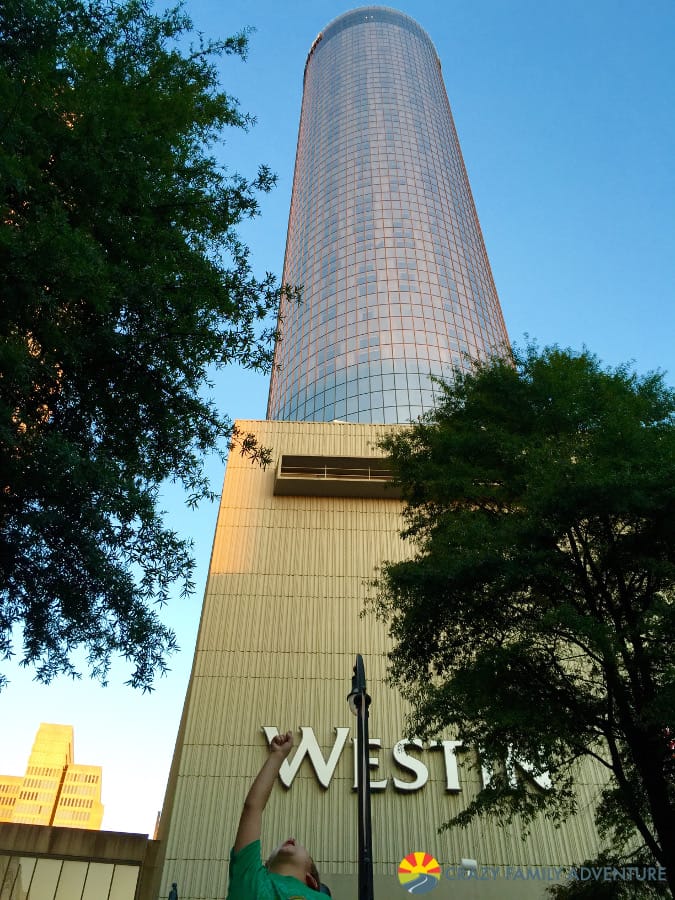 The rotating bar has a mix of tourists, business folks, and couples. We had to corral the kids a few times to be sure they weren't running around too much, but nobody seemed to mind.
9. A Food Market
The food market scene in Atlanta is very cool and unique. There are several markets in the city and each have their own local flair of food, drink, and retail stores. They have everything from fresh locally grown vegetables to wine tastings. Bring your appetite because there are too many tasty food shops to list!
We stopped at the Sweet Auburn Curb Market as well as the Krog Street Market. Both were fantastic and they were very different from each other.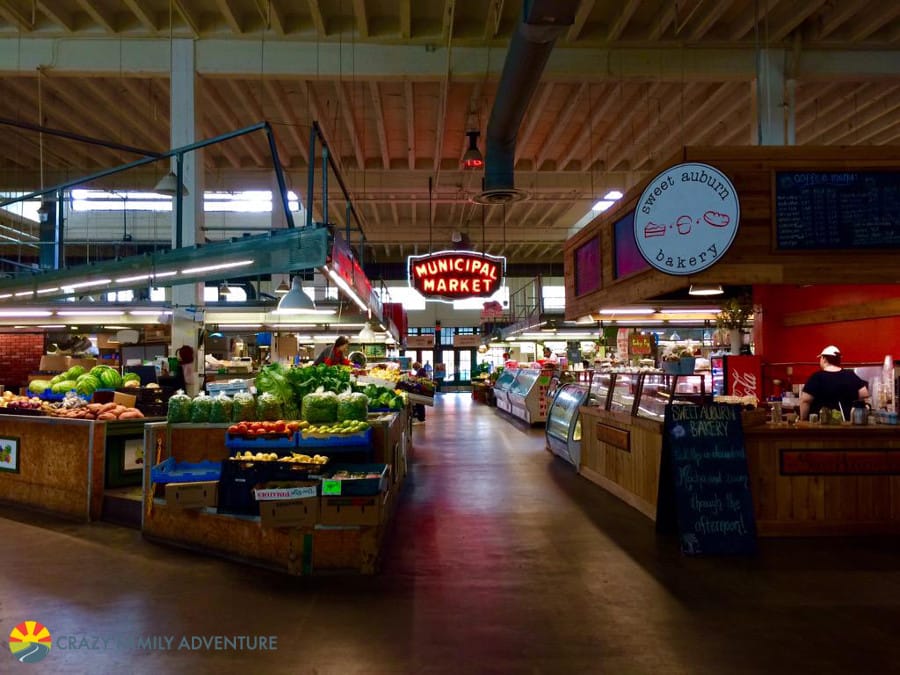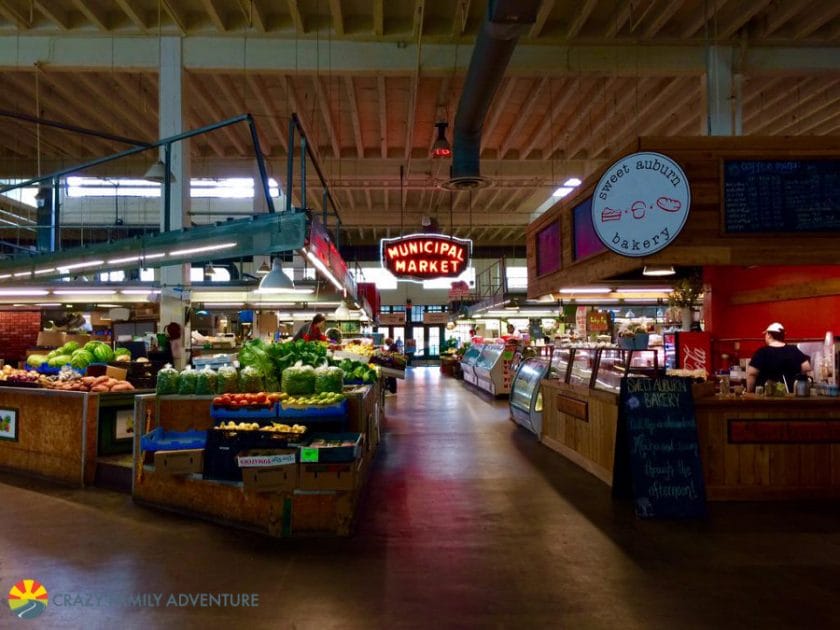 Honorable Mentions:
Obviously Atlanta is a huge city with much more to do and see than the 9 I listed. Here are a couple more that we heard great things about, but weren't able to do this time.
– Bike Tour of the City of Atlanta
Bryanna actually did this with her conference. She said it was a great way to see the city and would be totally do-able by families with older children (maybe 12 and up). You bike 8 miles around the city with a tour guide. You get great info and see a lot of the sights!
We weren't able to do the Escape Game in Atlanta, but we did do the one in Chicago and the whole family loved it! When you go to The Escape Game you have your choice of rooms to escape from, each with a different theme and mystery that has to be solved to escape. You are locked into a room with your group (up to 8 can play) and a 1 hour time limit to figure out the clues in the room in order to escape. The staff are super friendly and you get to watch a video once you enter your room that sets the stage for the game. After that, you are on your own (with occasional help from the Game Masters via a TV monitor in the room.) The Escape Game rooms are super fun and a great way to build teamwork and play together as a family. You can see our post about The Escape Game we went to here if you want a more detailed description!
– Beltline
The Beltline is an old railroad track that was repurposed as a walking, biking, jogging trail around the city. It's also a great way to get some exercise and see some of the city!
We also missed out on the Georgia Aquarium which is one of the best aquariums in the US but also is pretty expensive! Next time we will go!
Wow! What a week! I have to give a big shout out to the 365 Atlanta Family blog again. We found tons of information on things to do and see in Atlanta on their site and it helped make it a great week for us! Definitely check them out!
Atlanta is also filled with amazing breweries you will want to check out.
Another thing you can do from Atlanta is start on a Civil Rights Museum tour. You could also head up to the mountains in the city of Helen about a 90 minute drive from Atlanta.
More Georgia fun! 6 Incredible Ways To Enjoy Fall In The Georgia Mountains
Or rent an RV and do a road trip through Georgia!
DISCLOSURE: This post may contain affiliate links, meaning I get a commission if you decide to make a purchase through my links, at no cost to you. Please read my disclosure for more info.