In 2015 we travelled to 14 states and visited countless National Parks, Mounuments, Museums, and more! Below is a timeline in pictures of our journey over the last year. We had a great year and we are excited to see what 2016 brings! Thanks for being on this journey with us and if you have any recommendations on places we should visit in 2016 please put them in the comments!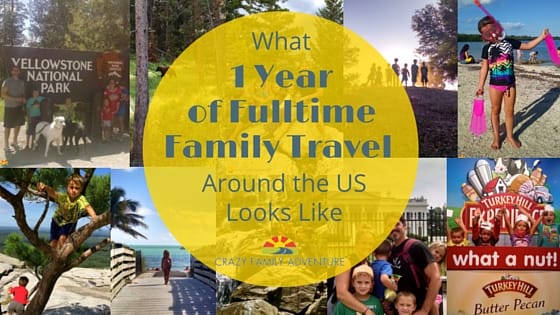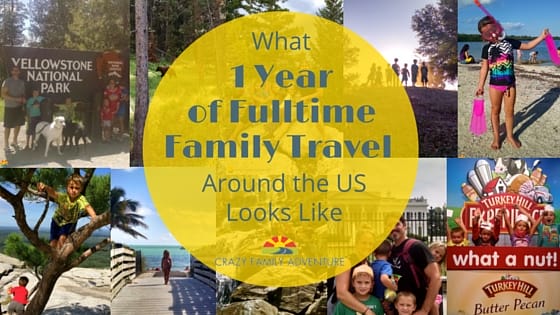 First Stop: Florida
Wekiwa Springs – we had a great time checking out this park and visiting the Spring with crystal clear water.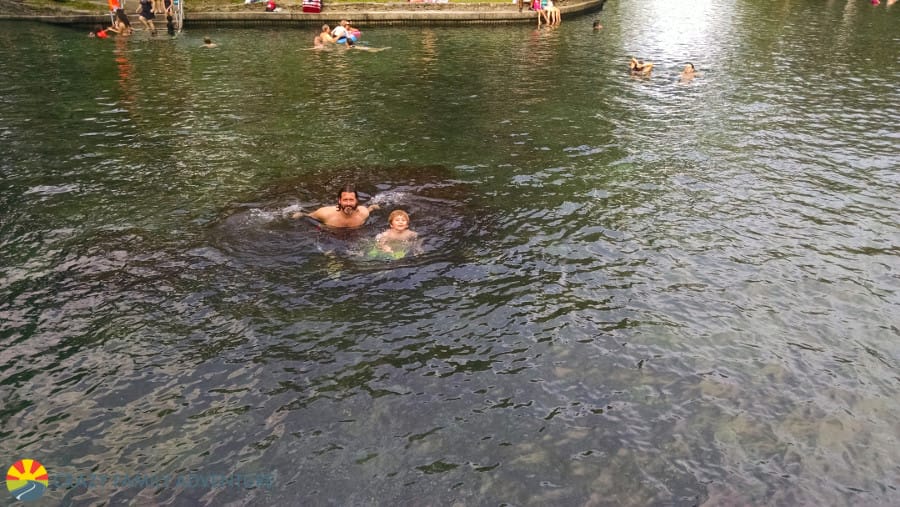 Carson and I had the chance to visit Universal Studios with my parents!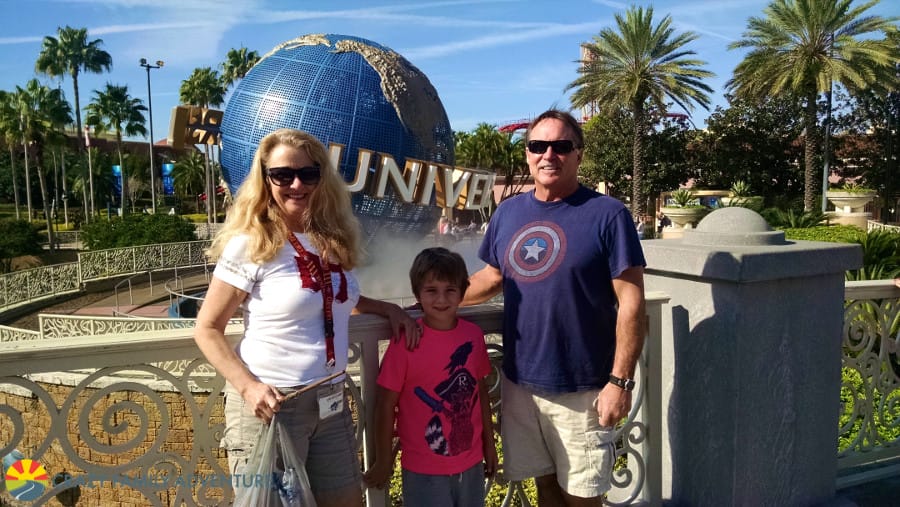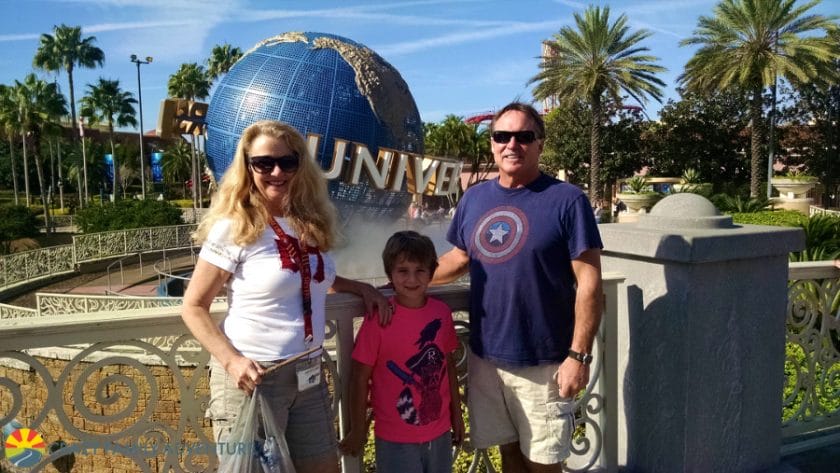 We also visited Downtown Disney and checked out all of the Disney Hotels – did you know you can do that for FREE?!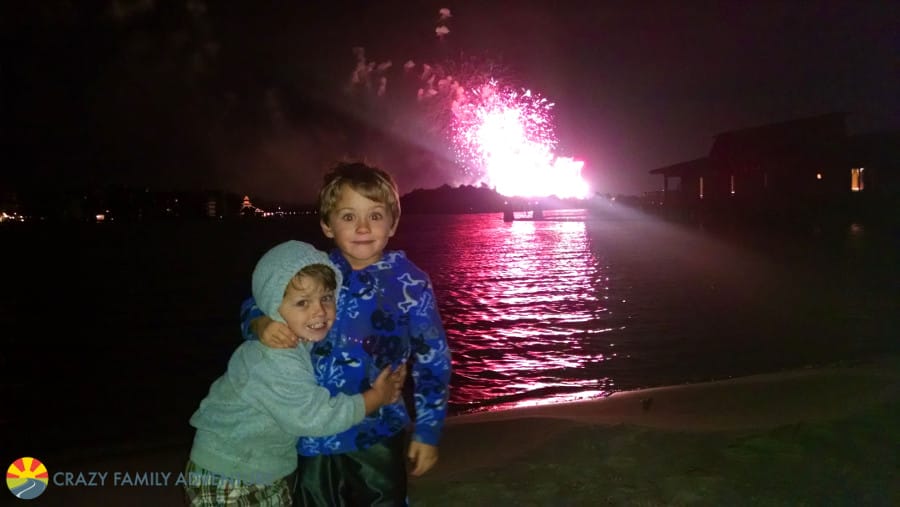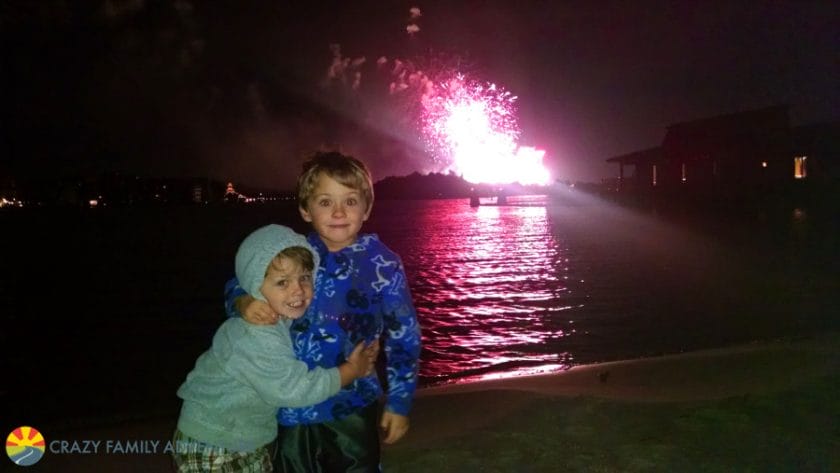 Florida Keys – this was our first time being here and we fell in love with it! We didn't realize it had such a caribbean vibe and we LOVED the ocean breeze, the sunsets, the relaxed environment, the ocean, the pool, all of it!
We did the glass bottom boat tour at John Pennekamp State Park.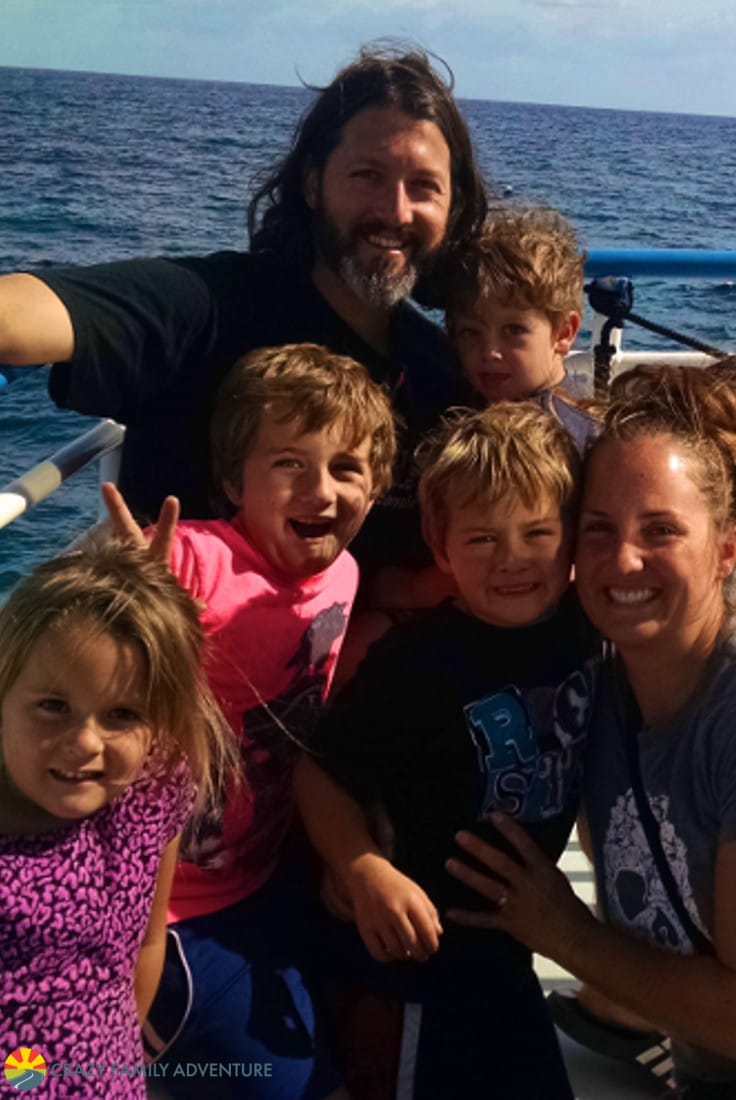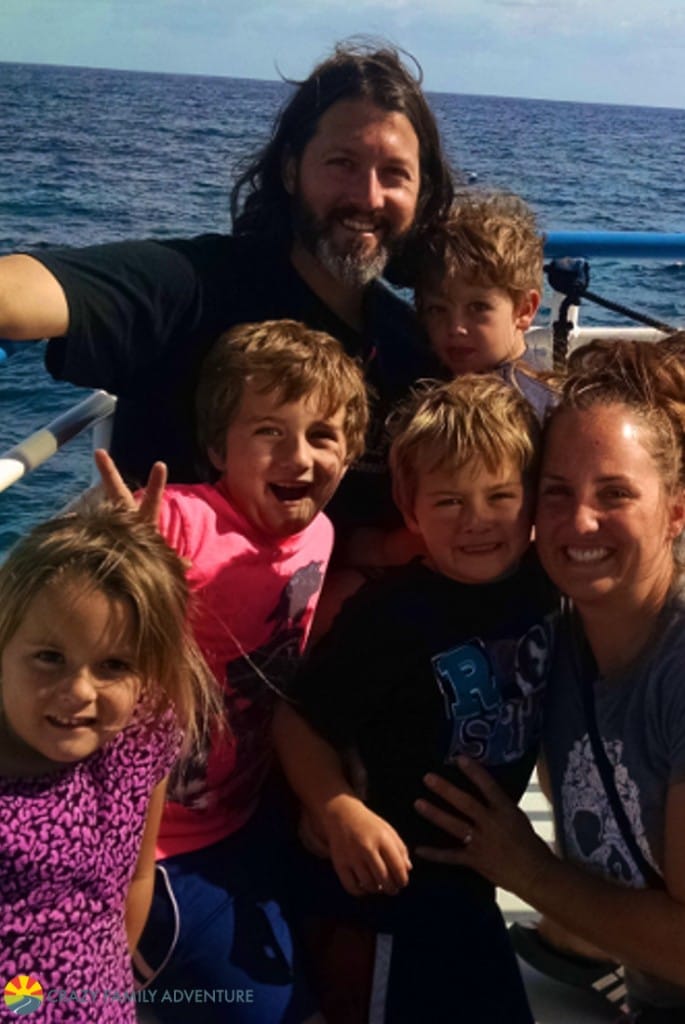 Went Snorkeling!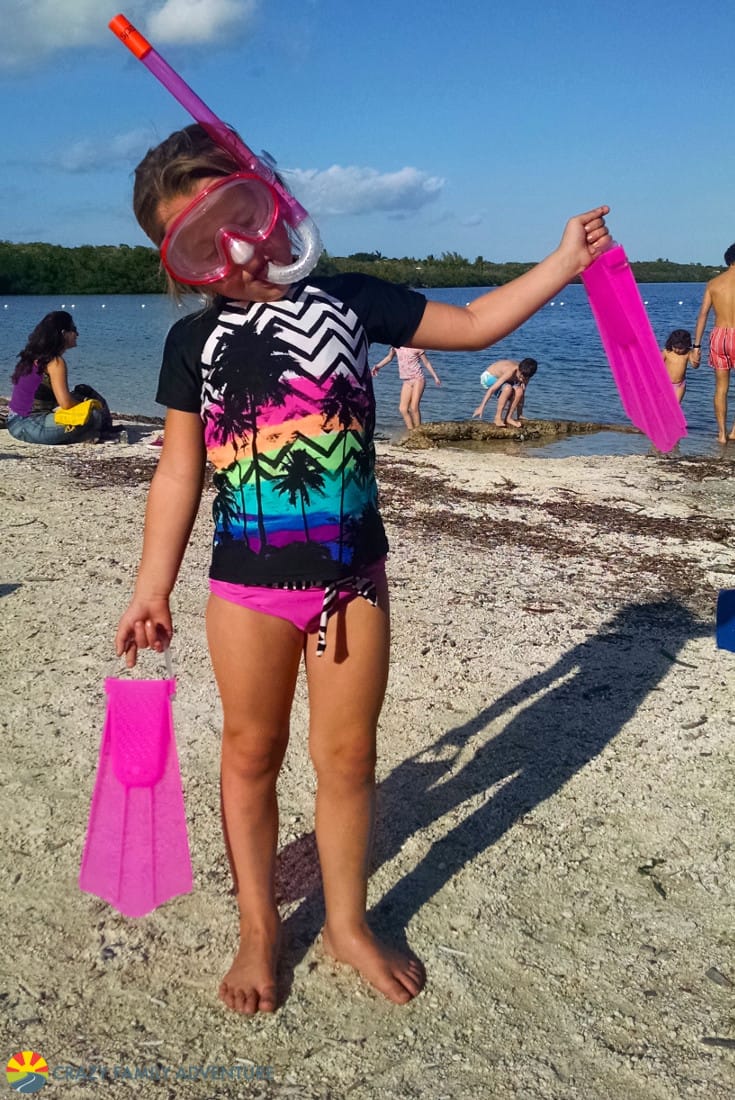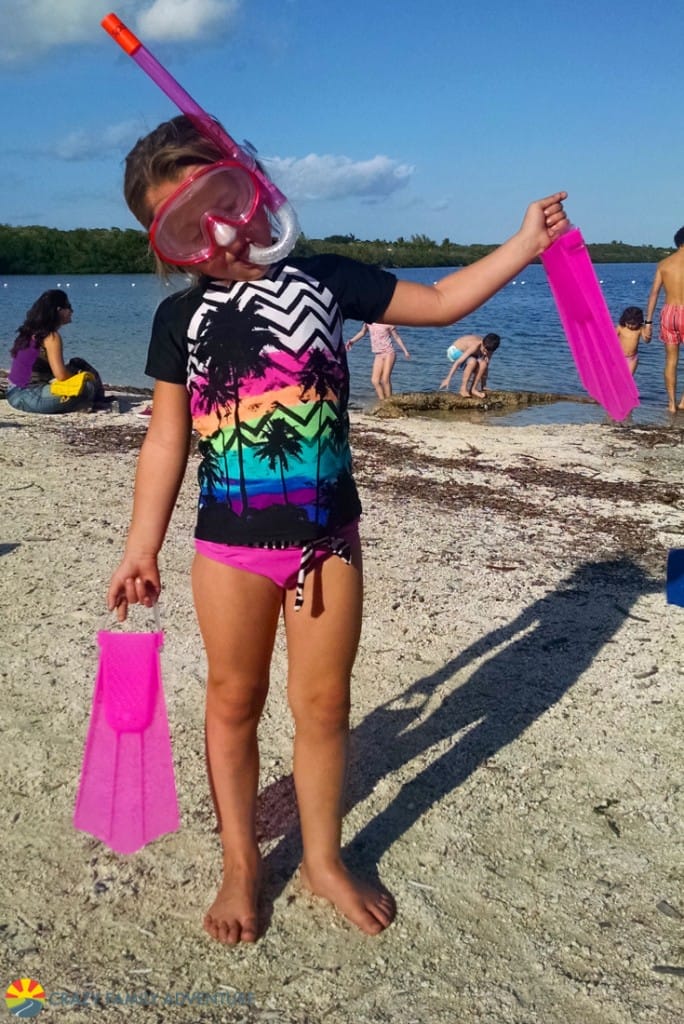 Visited Fort Zachary Taylor in Key West.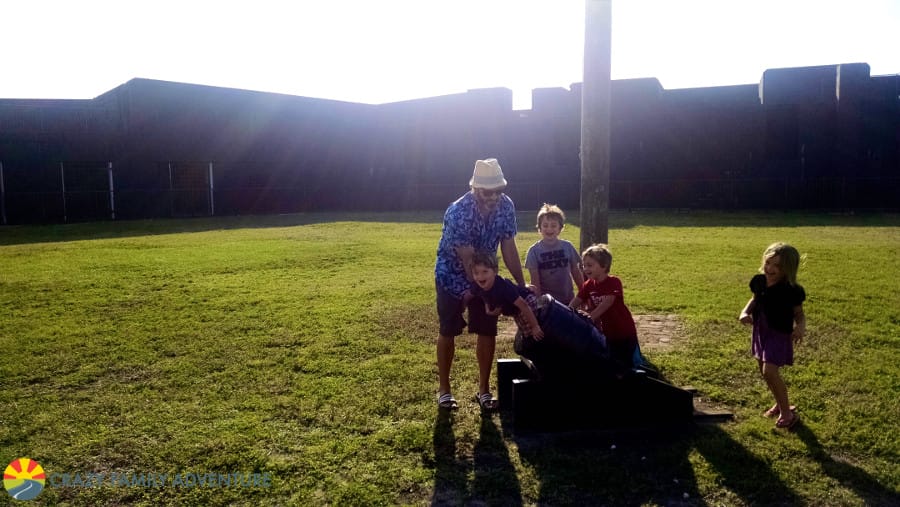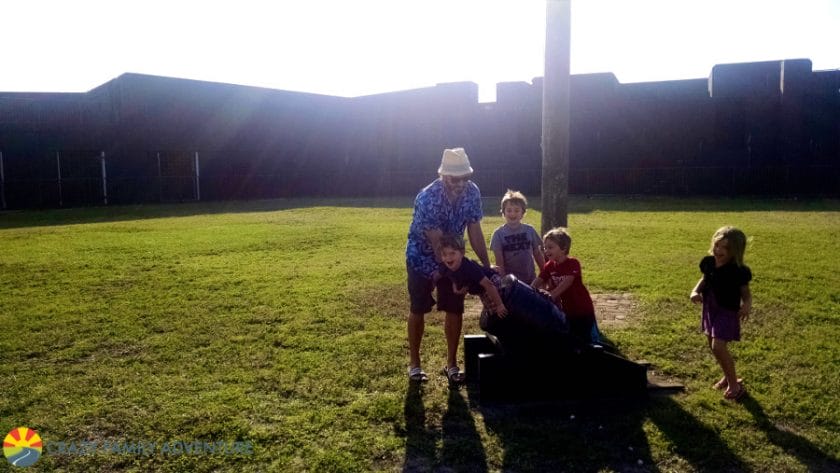 And enjoyed many beautiful sunsets! We were NOT ready to leave!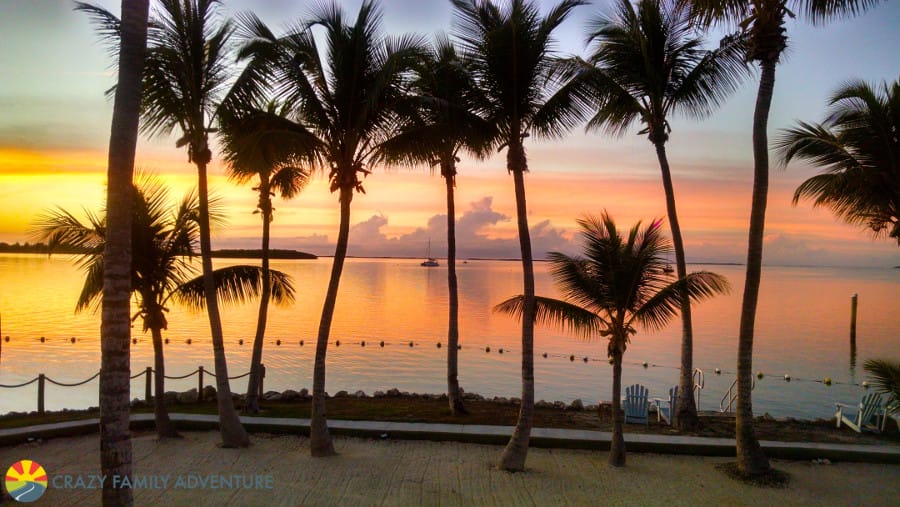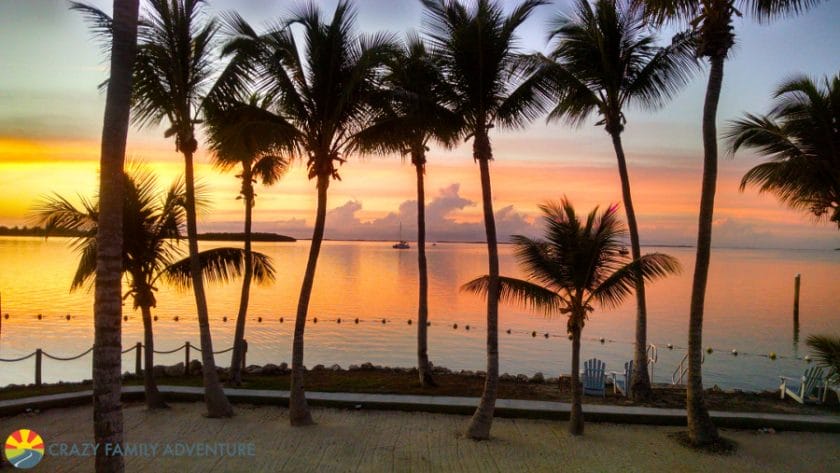 We sadly had to leave the keys so we headed back to the mainland. Our first stop was in Venice, Florida for a few nights we then headed to Thousand Trails Orlando. It was a great location since we were able to meet up with a bunch of other Fulltime Families. We all made new friendships with other traveling families and had a great time! While there we went Orange picking with our new friends.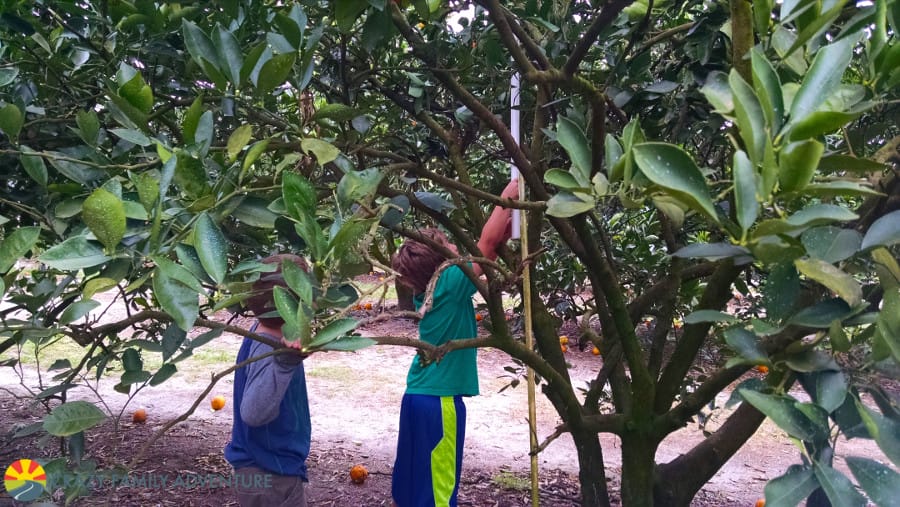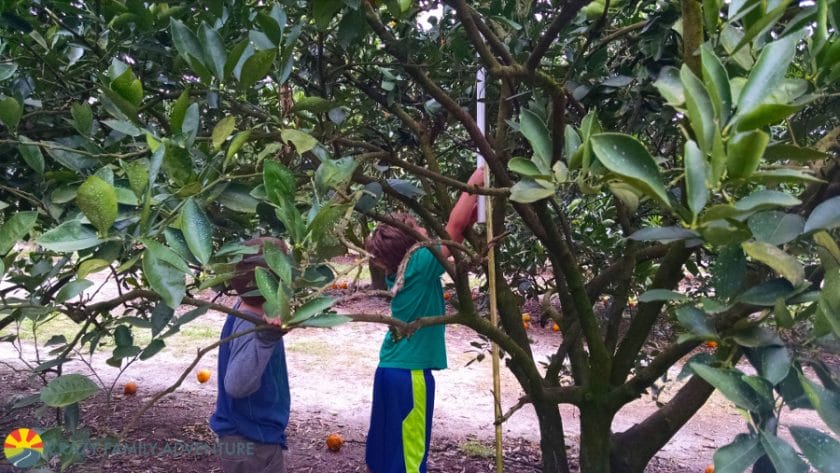 In between all of the fun things we did we also spent time just hanging out in the RV . . .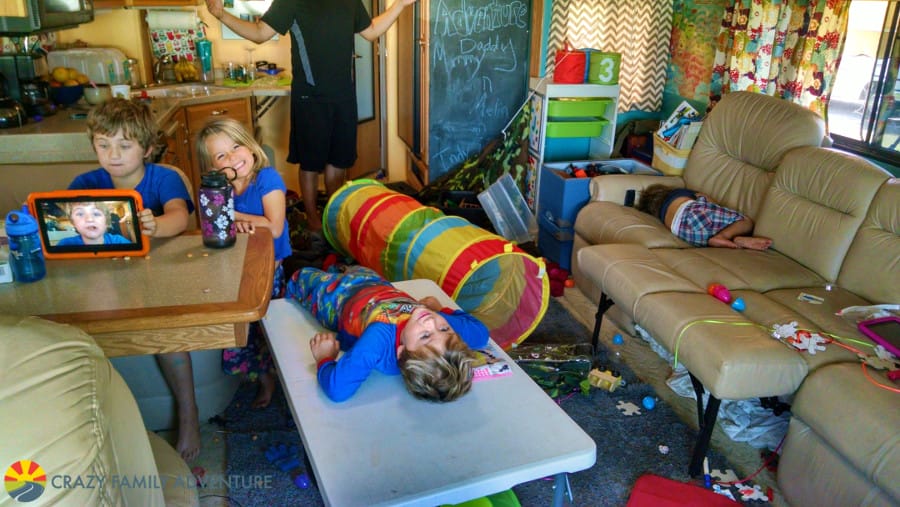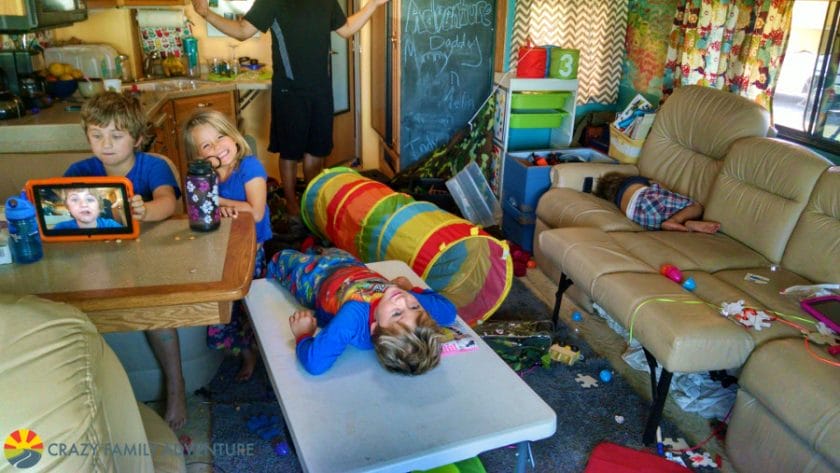 One of the awesome things about traveling fulltime is we get to visit a lot of museums around the country. To make this even better we are able to use the reciprocal membership program which means we get in for free or discounted at a lot of places.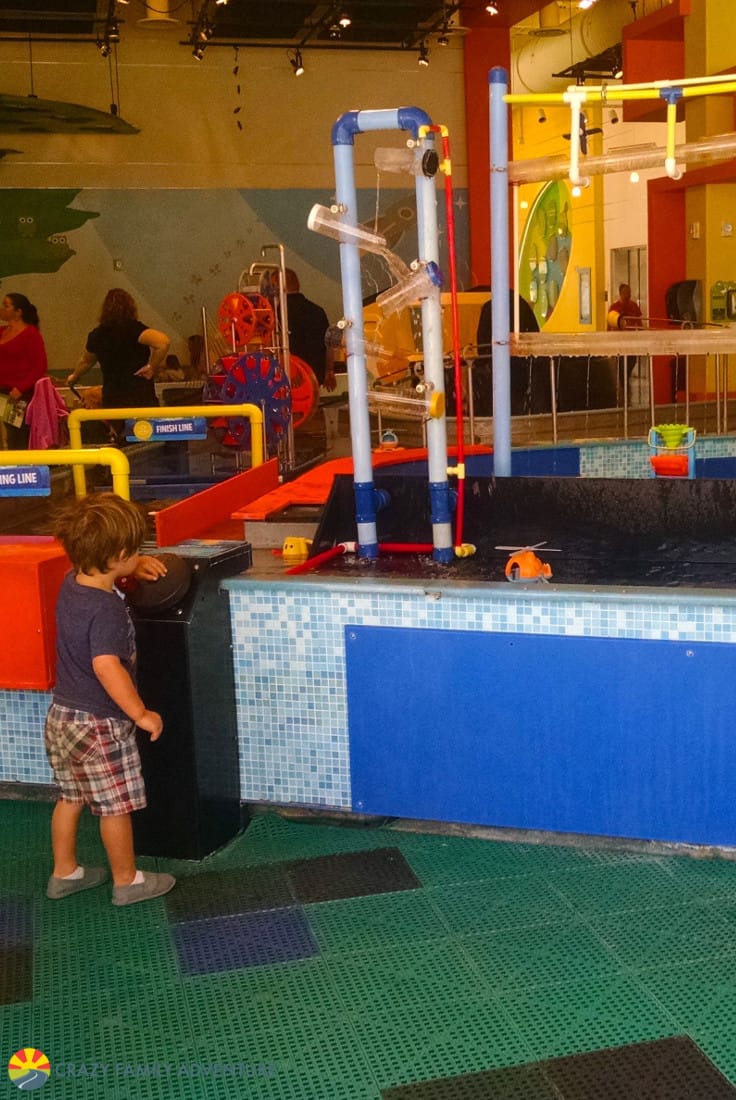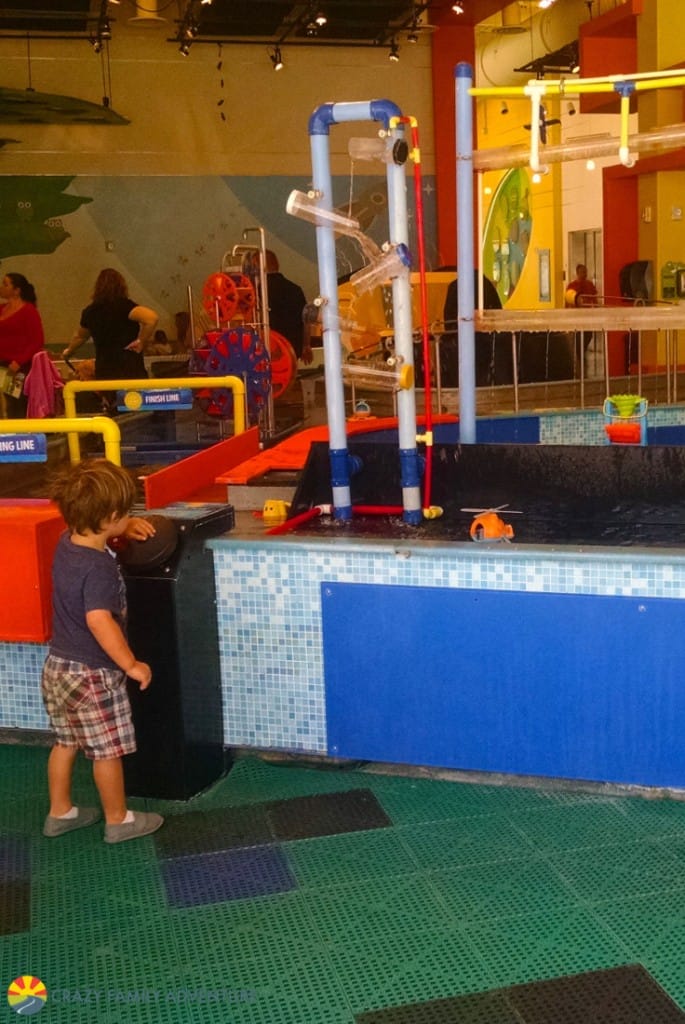 Our next stop was Tampa for our first Fulltime Family Rally! Yes there are other families that live this same crazy lifestyle! I believe there were about 40 families there and probably over a 100 kids. You can join Fulltime Families here.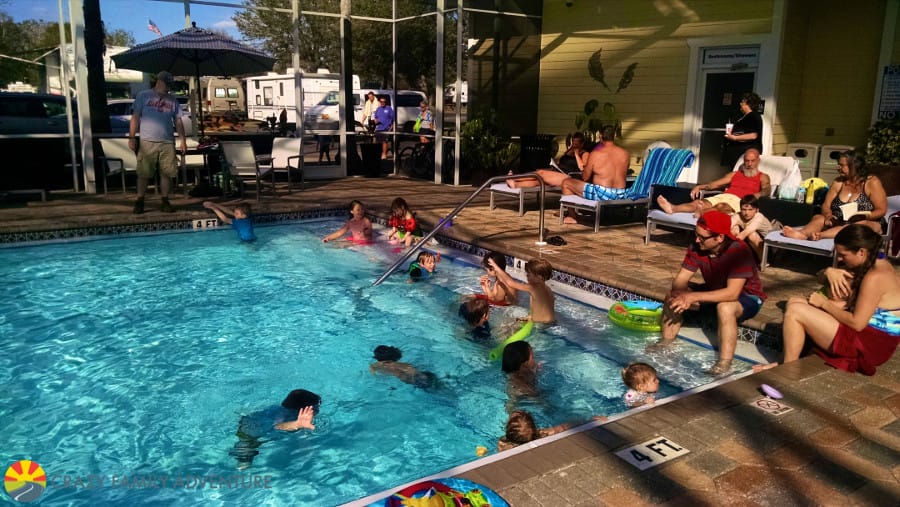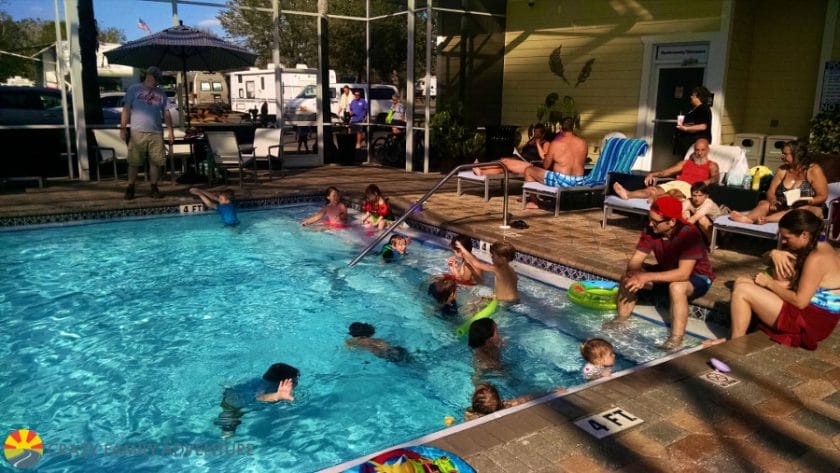 We had a great time at the rally and also doing the rally field trips. Our first one was to the Clearwater Aquarium to visit Hope and Winter from the movie Dolphin Tale.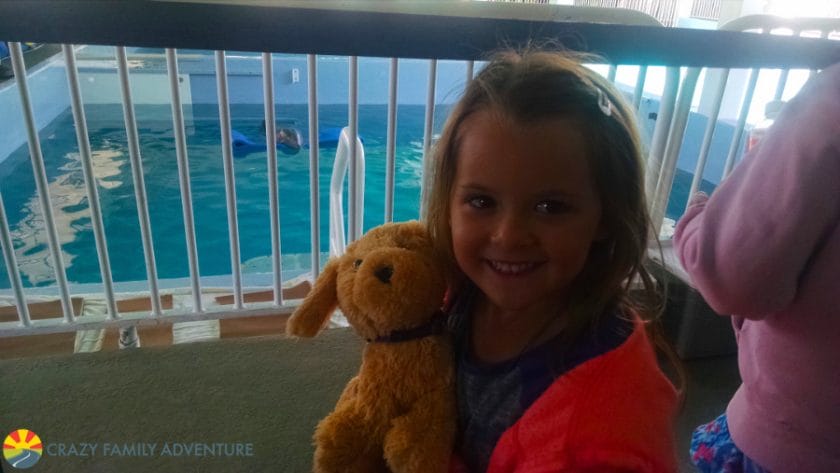 After the rally we headed to a Thousand Trails campground in Peace River, Florida. Then from there we did the Fulltime Family field trip to Legoland! Legoland was awesome and I highly recommend it!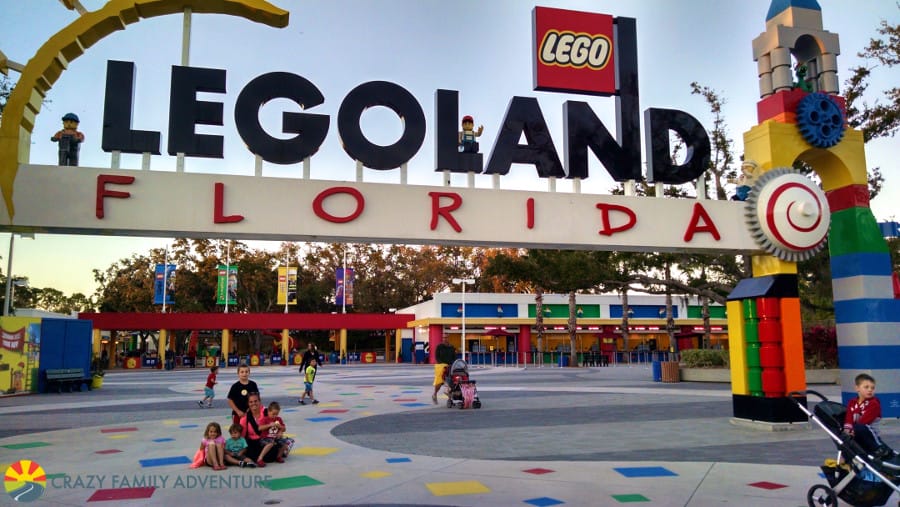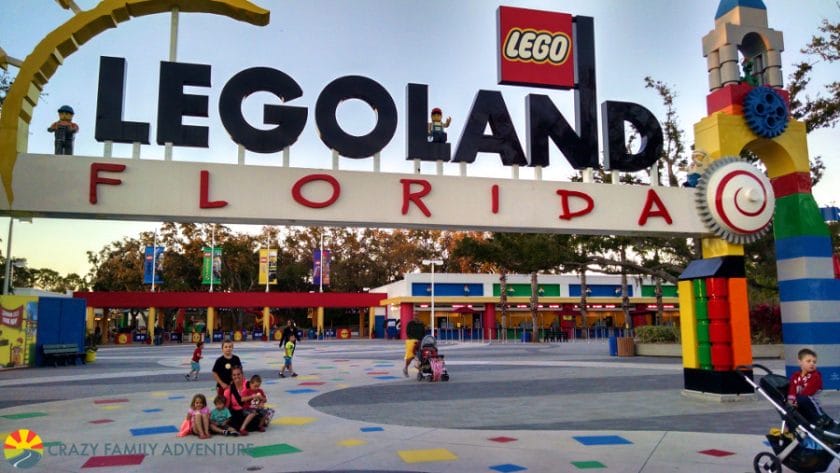 After this Craig had to fly home to Wisconsin for a week to work. It was not fun with him being gone and we were so excited when he came back!
Next up was a visit to Siesta Key beach. Siesta Key is a beautiful beach and we had a great day.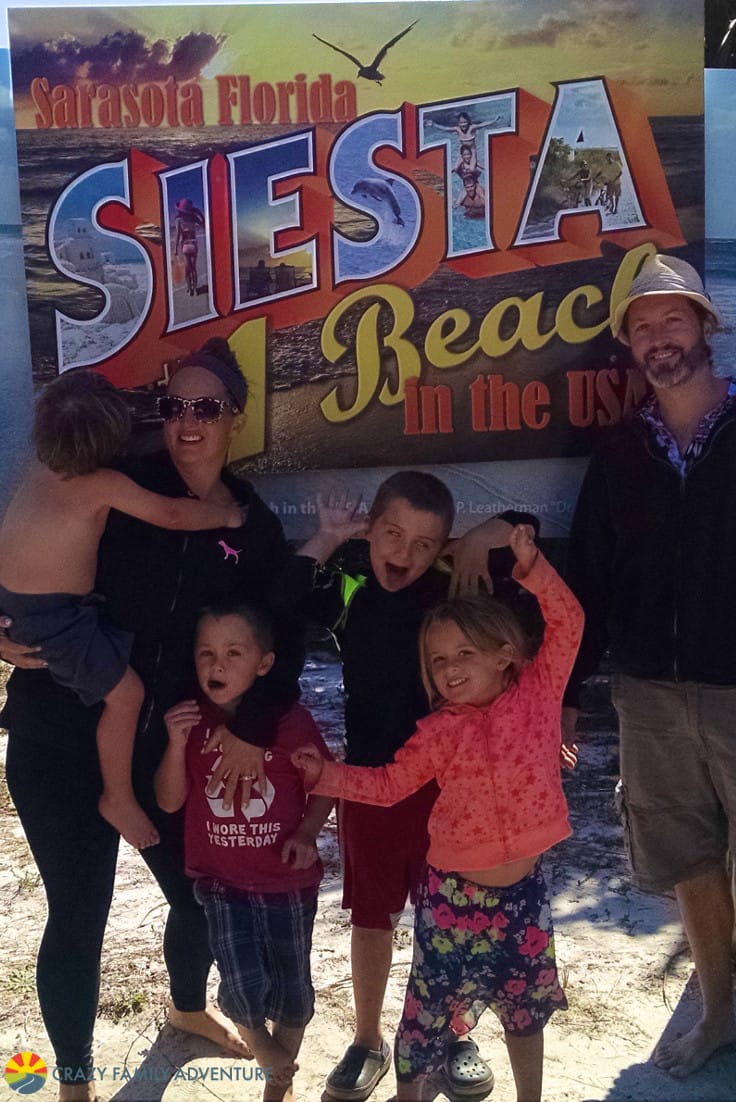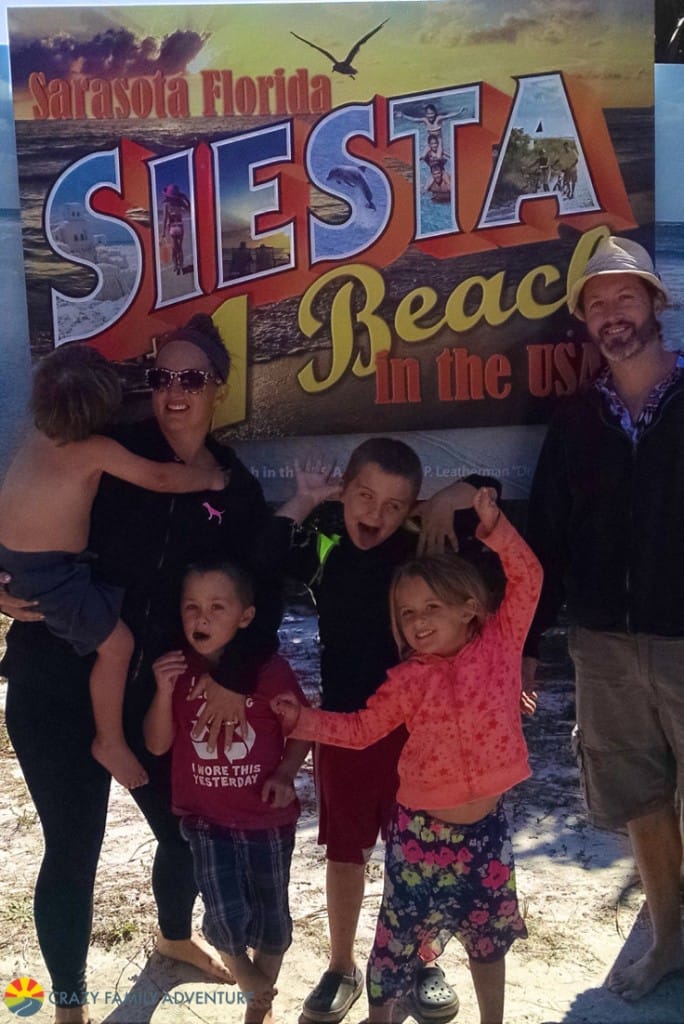 While at Peace River we were lucky enough to have the talented Mich from Ramble and Revel (www.rambleandrevel.com) take our family pictures. Here are a couple favorites.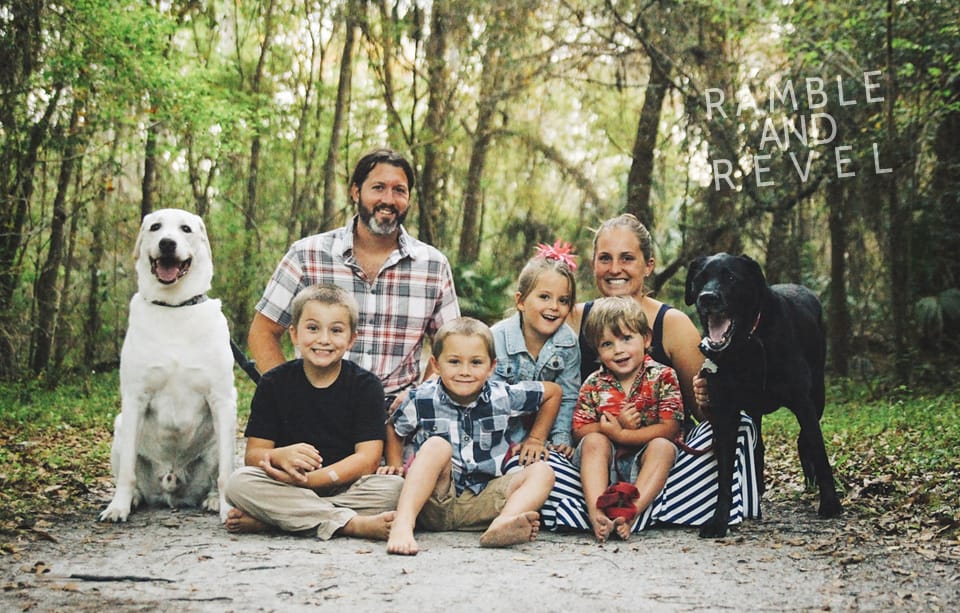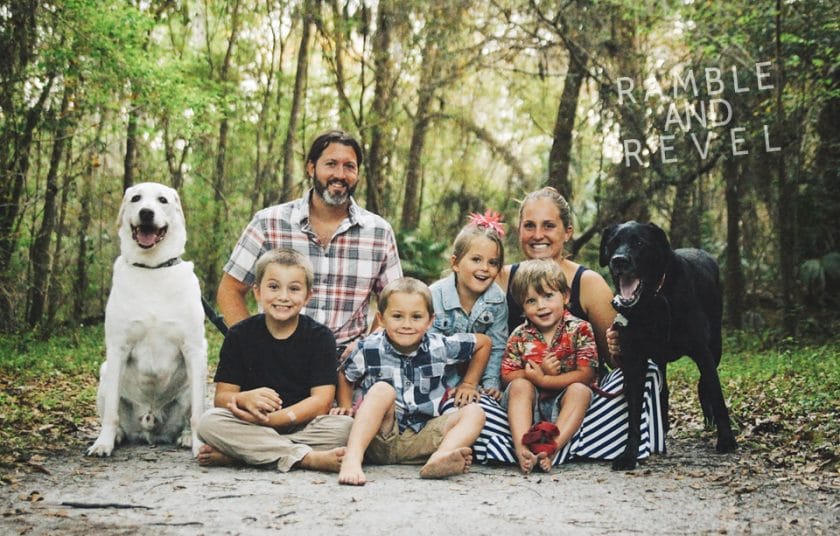 Love this one with Melia. Yup the story of 3 brothers!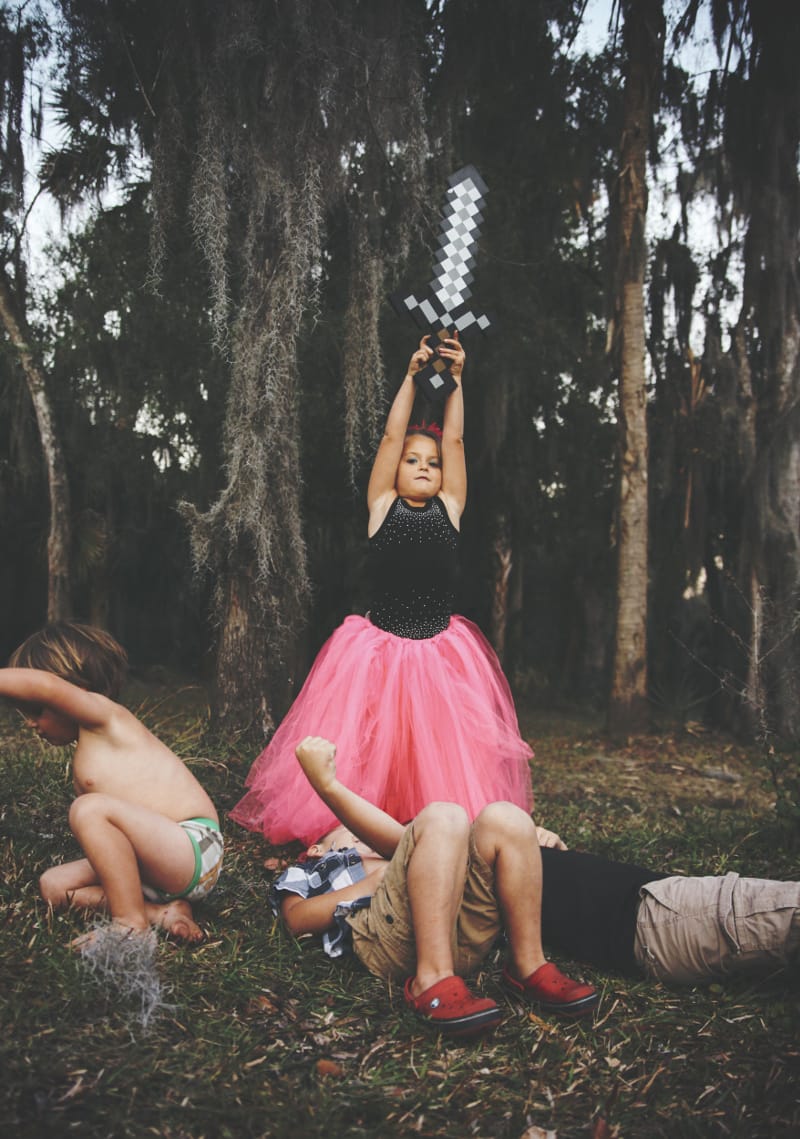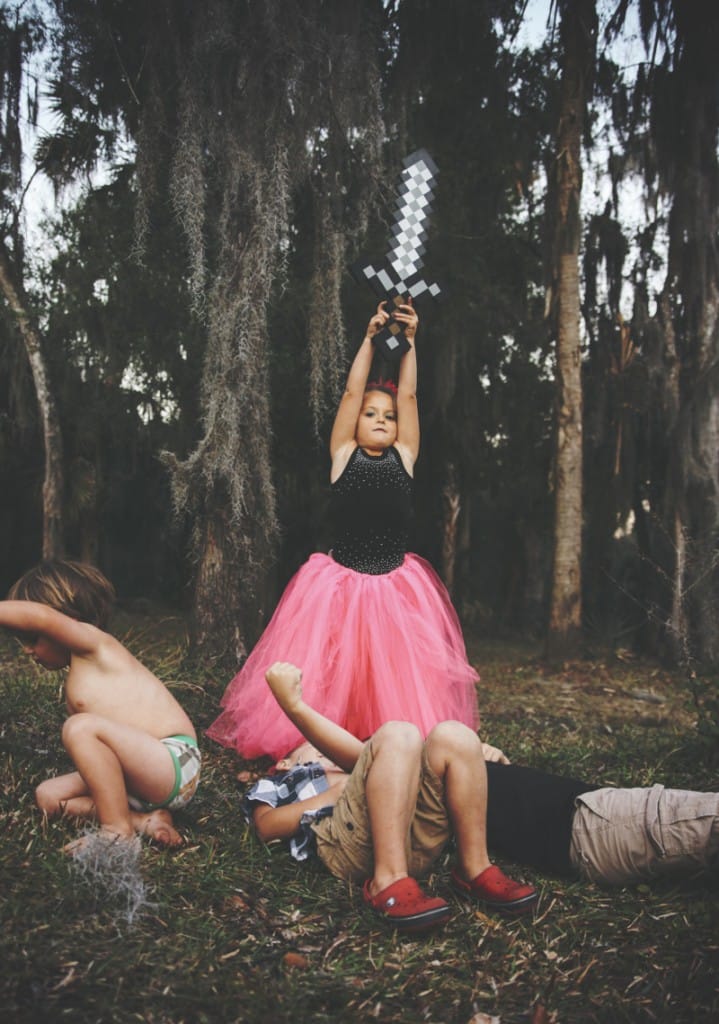 From there we headed over to Fort Meyers. Some of our friends from home were going to be there on vacation and we were excited to get a chance to see them! While there we also went to The Shell Factory. That place is crazy but cool!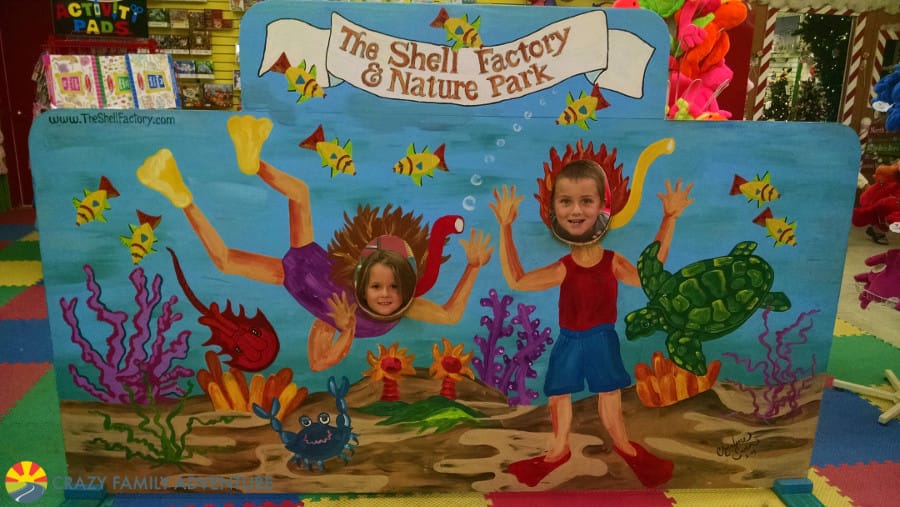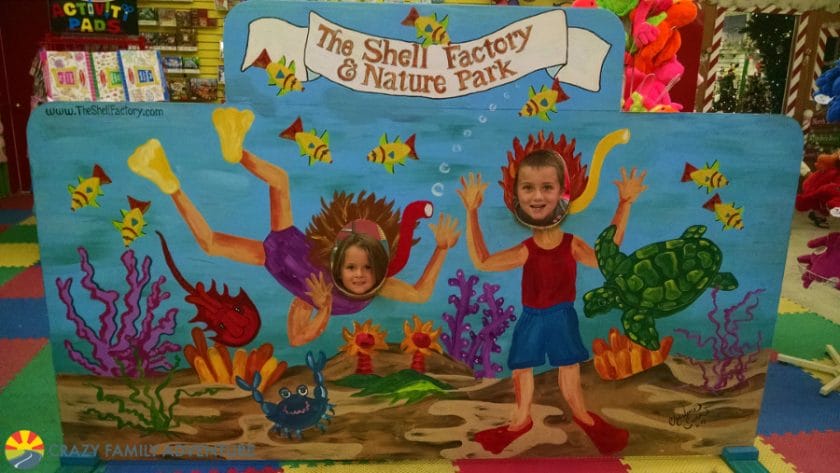 Unfortunately while we were there Cannon broke his arm. And ended up needing to have surgery. Dealing with a broken arm on the road was interesting but we got through it.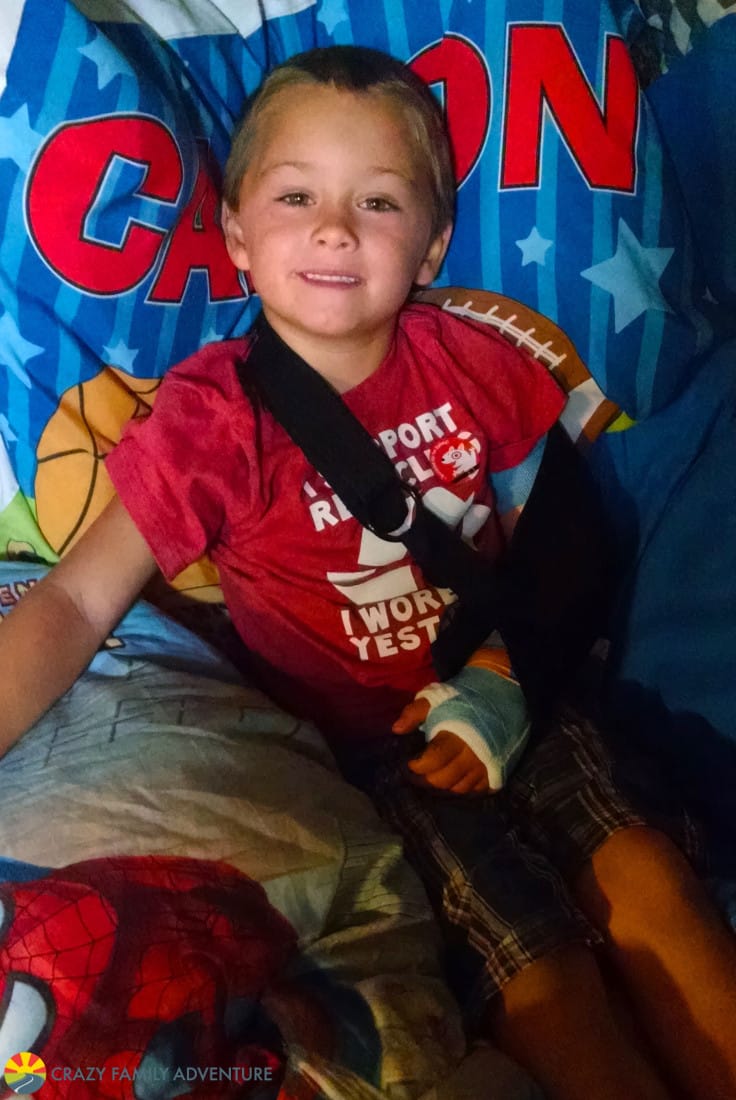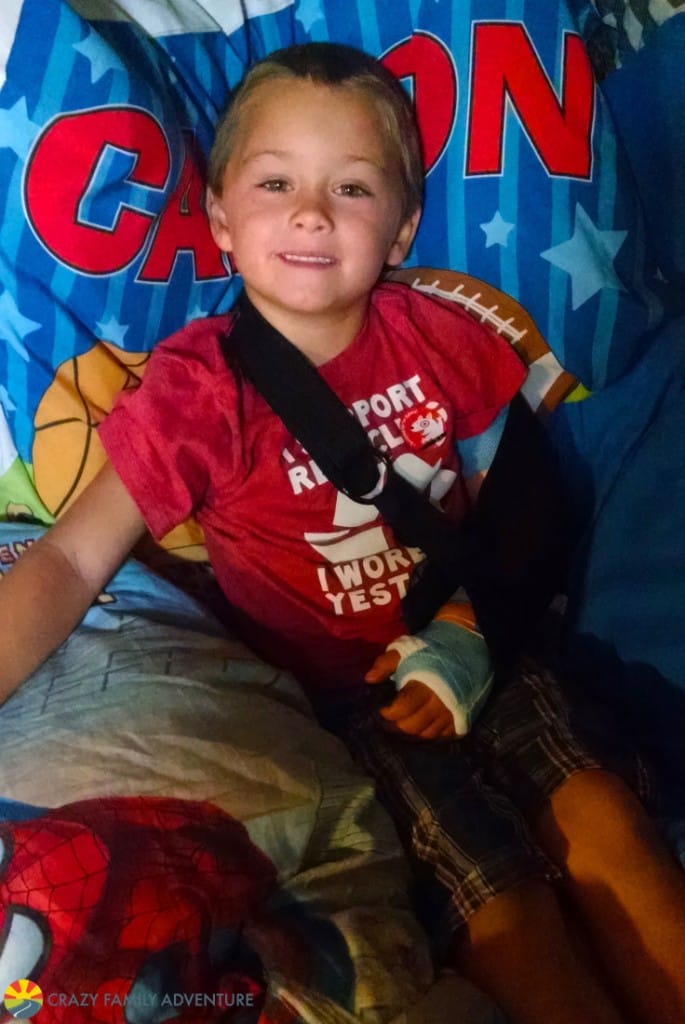 Fort Meyers had a great dog beach so we took the dogs there and they loved it!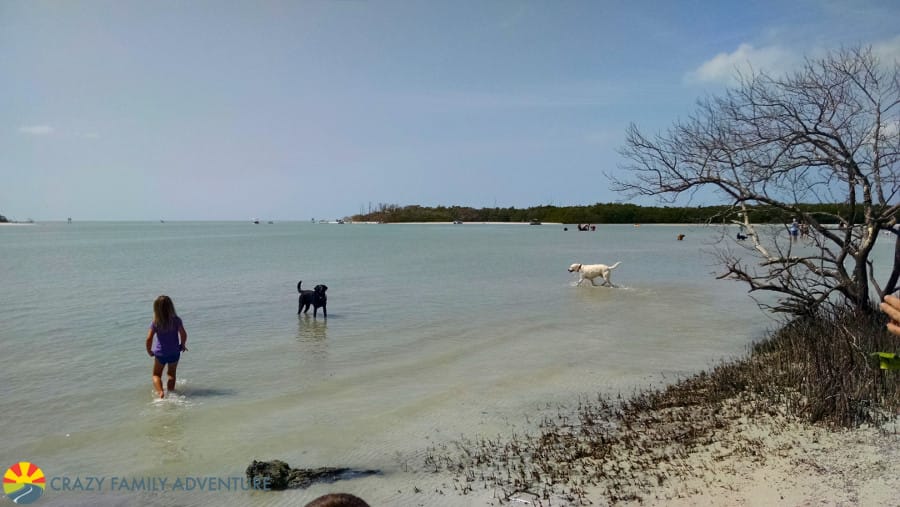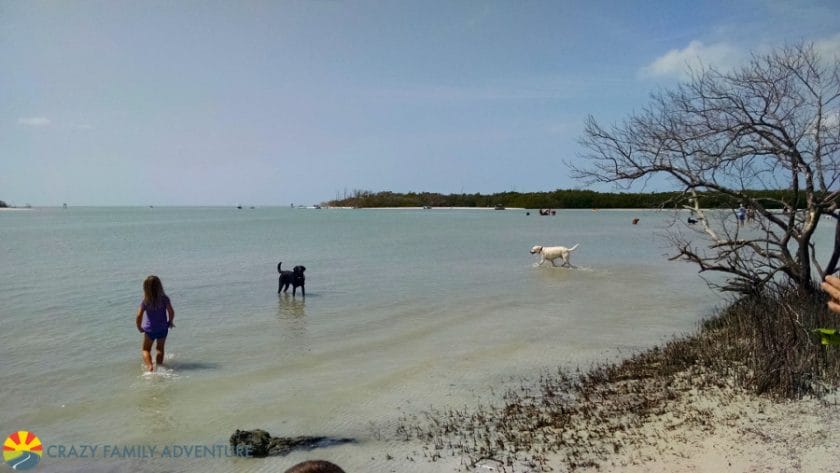 After meeting up with friends we had made at TTO (www.free2breathe) and our new friends that we made at the rally (www.adventuringwhilewereyoung.com) we had all agreed to head down to the Florida Keys together to spend a couple of weeks. We are so glad we did! We had a blast!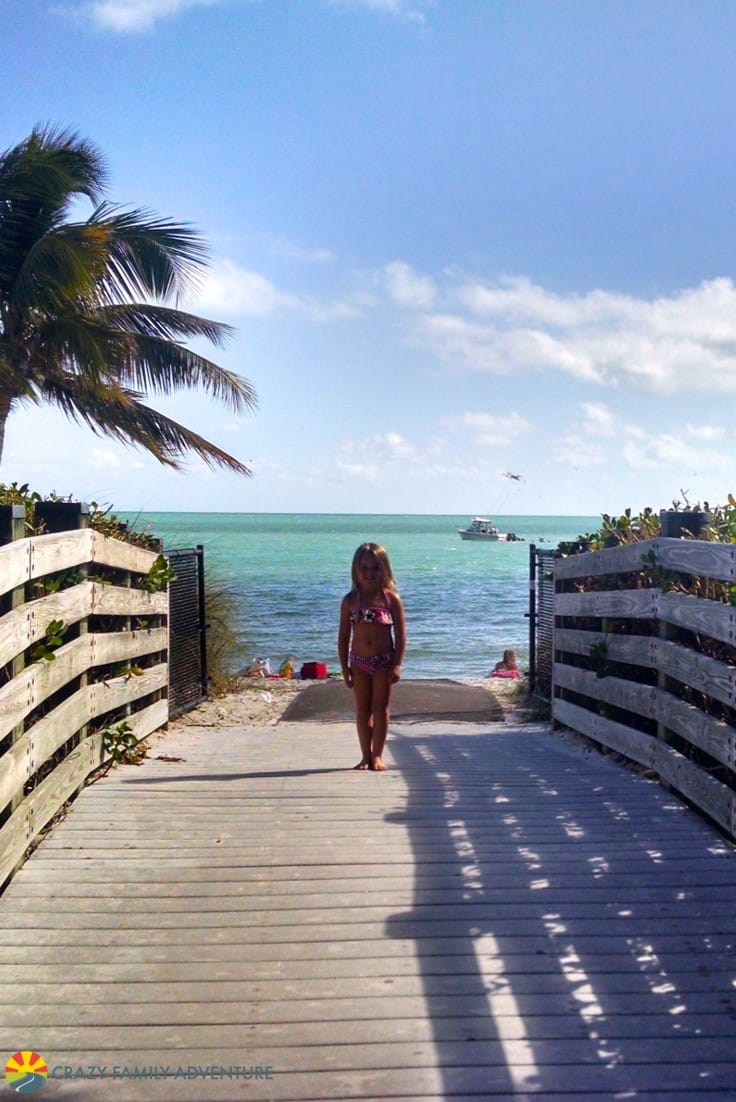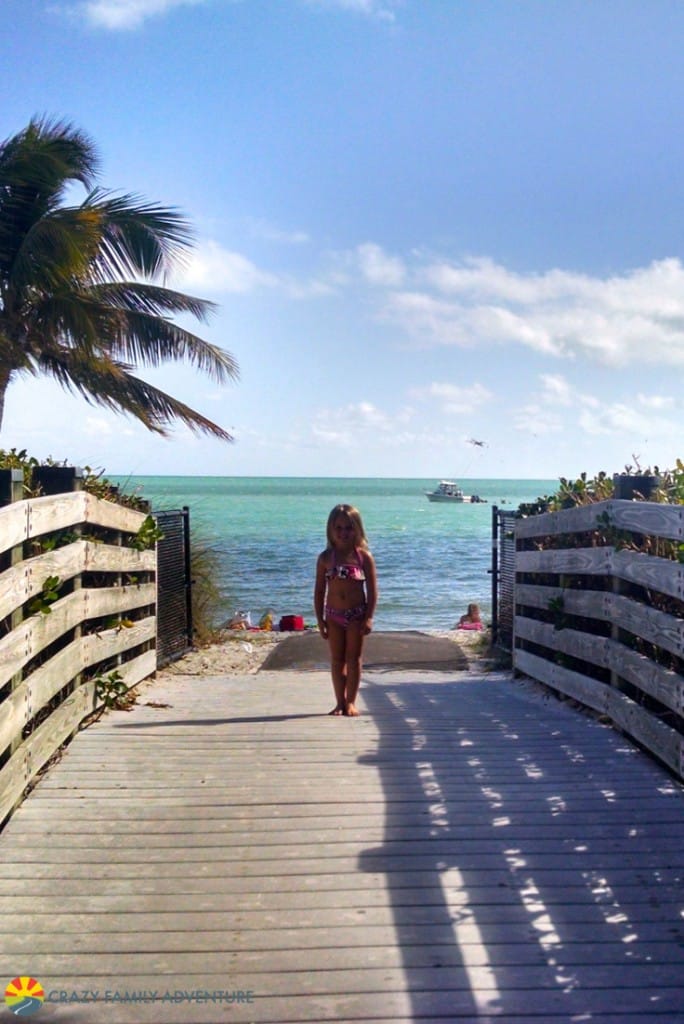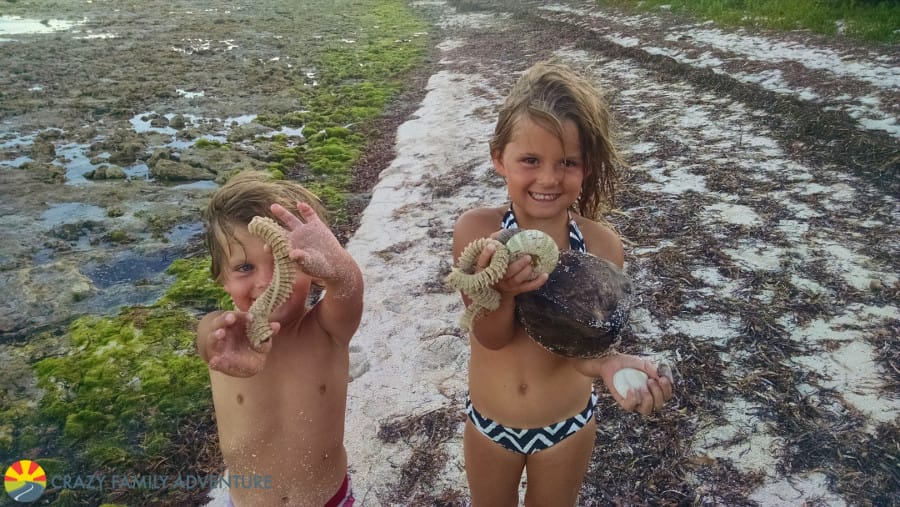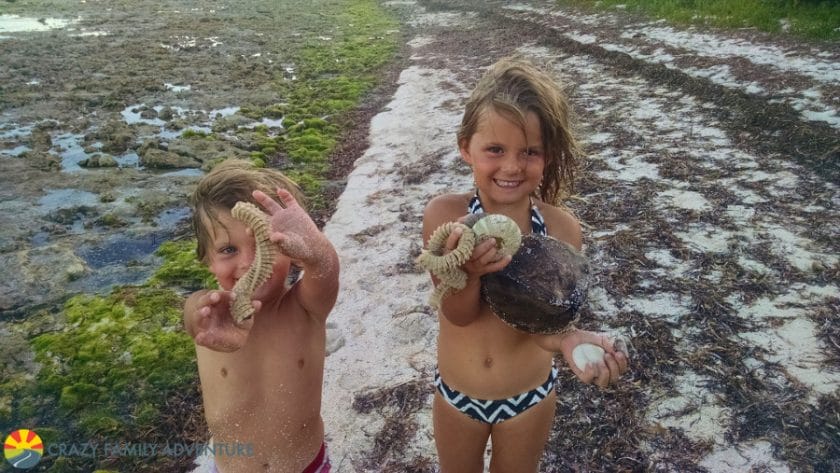 We met the local Manatee at Sunshine Key RV Resort .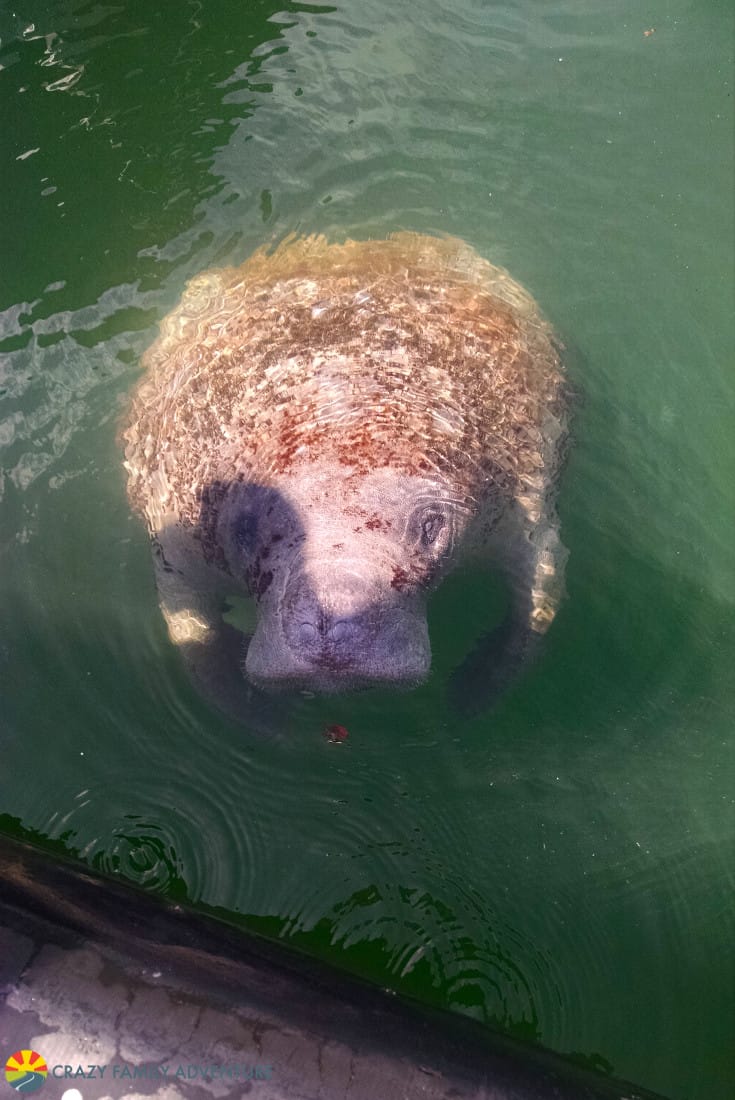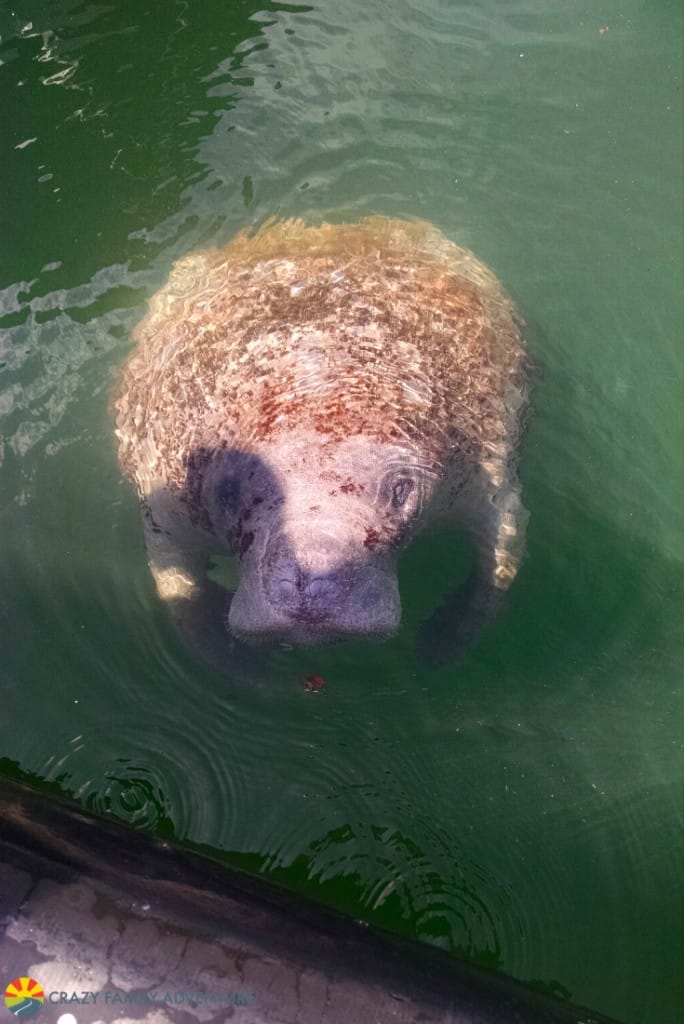 Visited the Aquarium and Shipwreck Museum in Key West.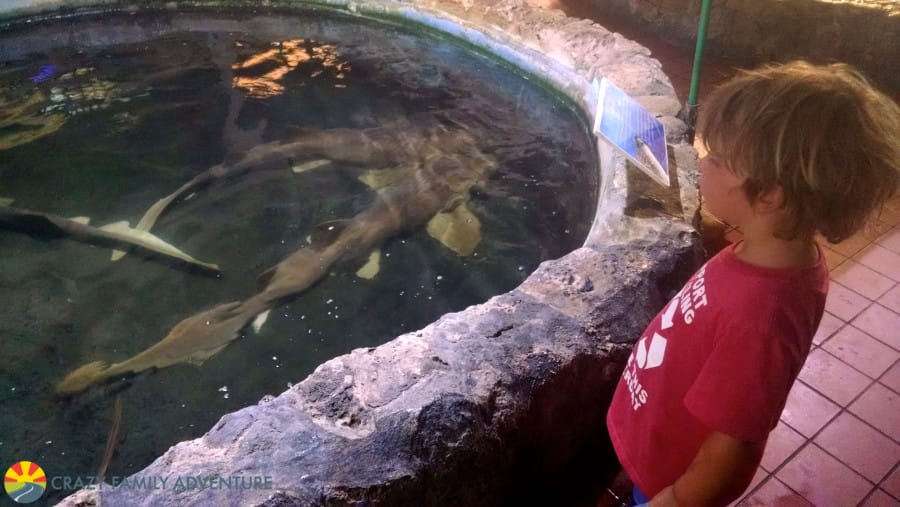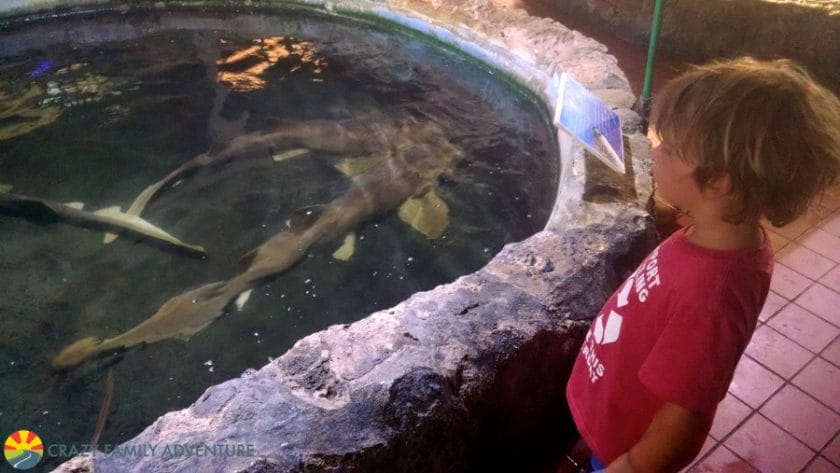 And attended the sunset festival in Mallory Square, Key West!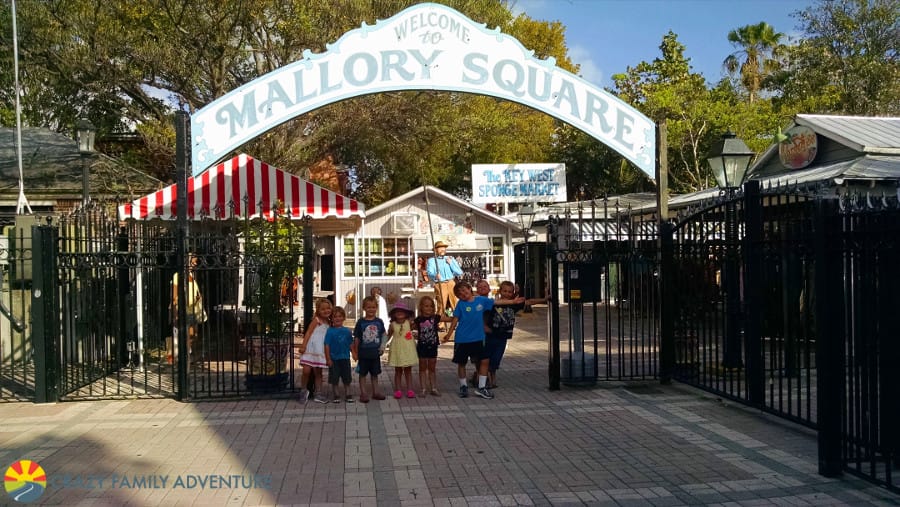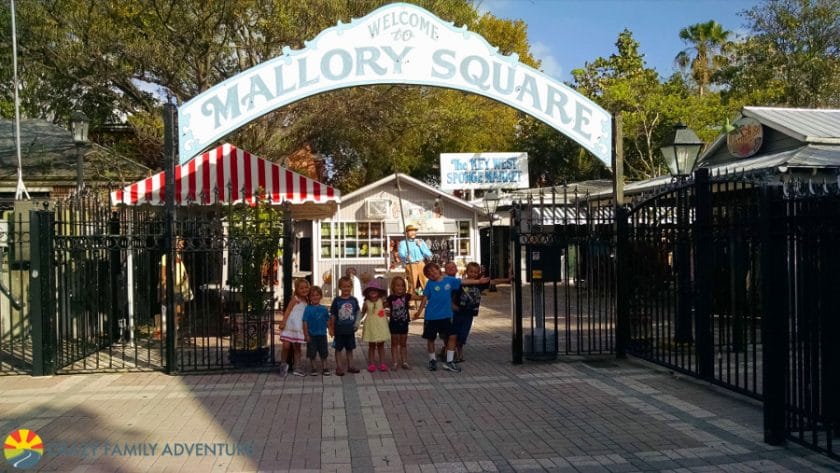 After that we headed back up to Thousand Trails Orlando. This lifestyle has really been like living an endless summer and I think this picture of the kids and their friends at TTO (Thousand Trails Orlando) shows that.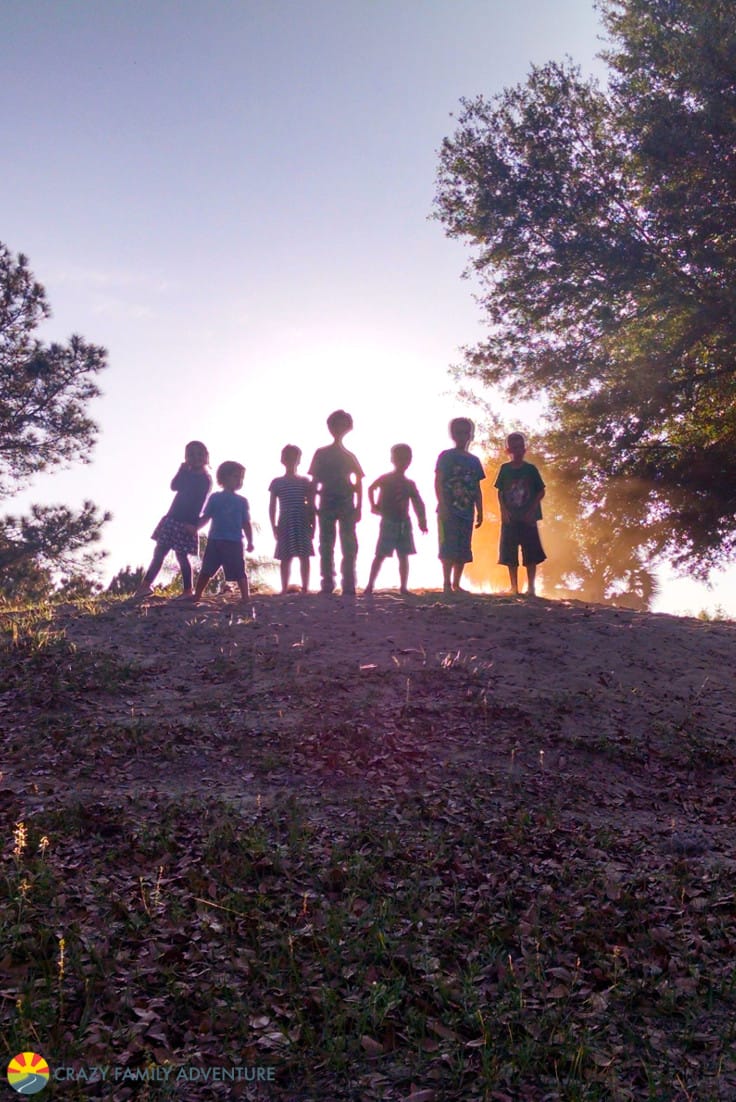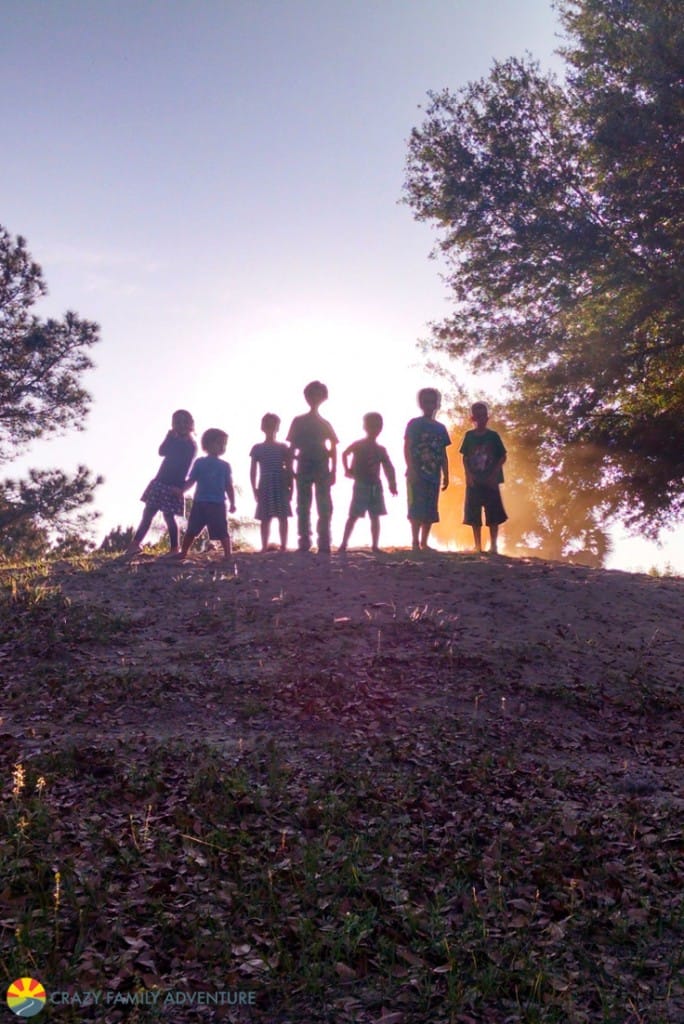 Next up was Nashville, Tennessee where we were going to meet up with my sister and her family (FreewheelinFamily) before they made their way to work at Yellowstone National Park for the season. We hadn't seen them since the rally so we were super excited to see them! Before they got there we visited the Belle Meade Planation.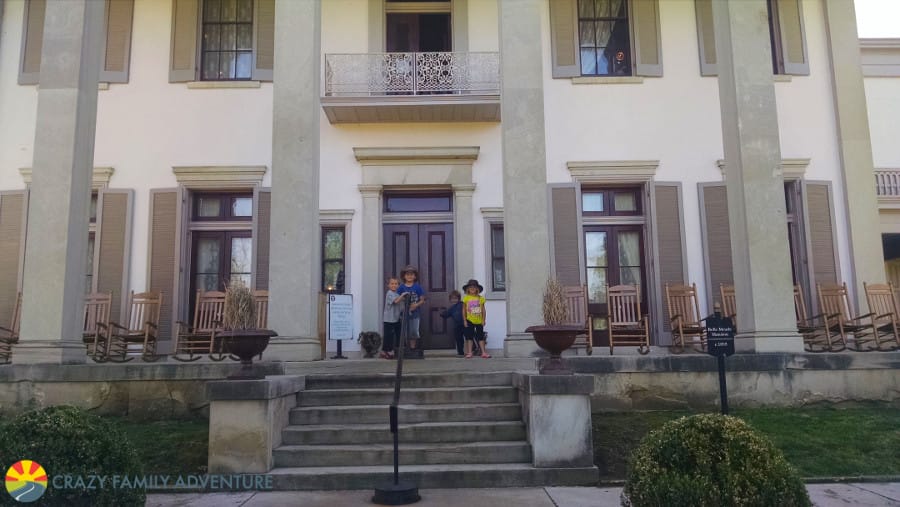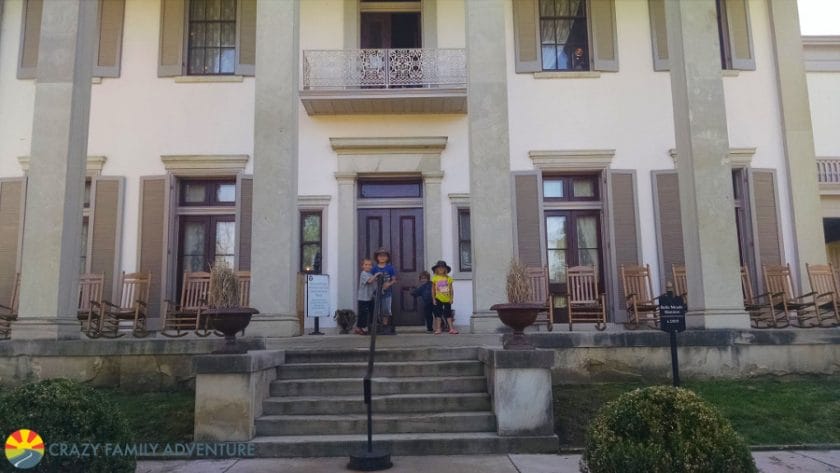 Hanging out with cousins in Nashville!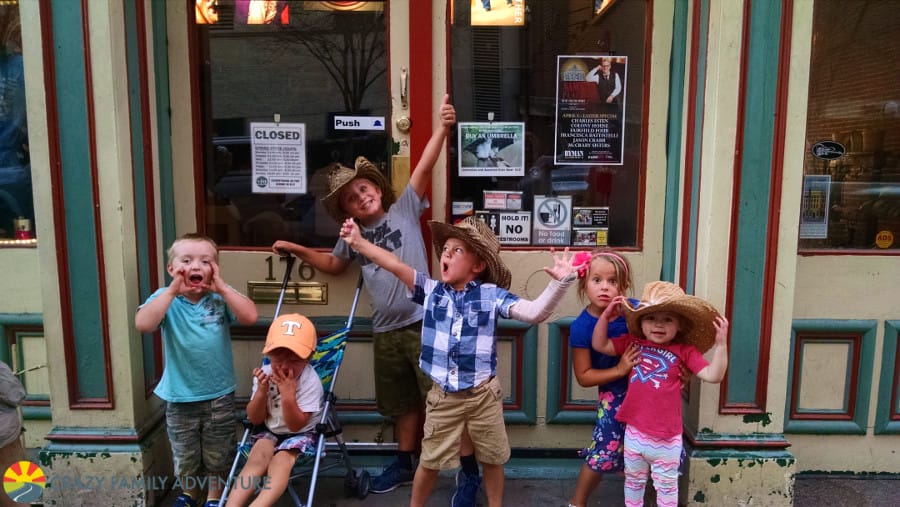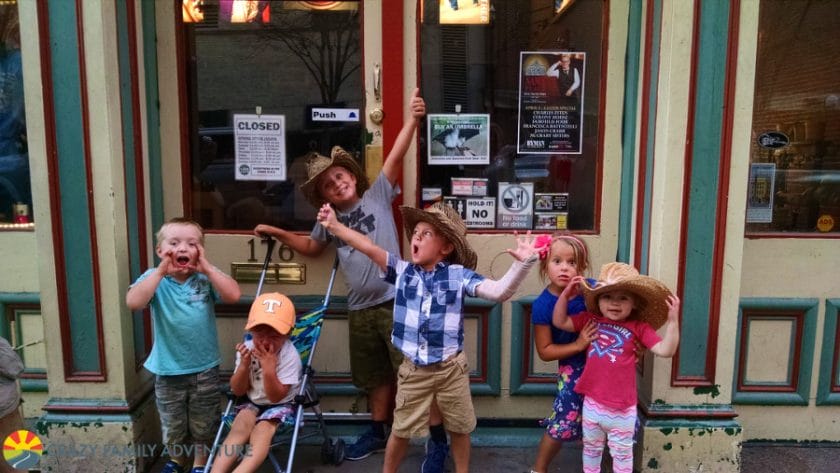 It was really hard to say bye to my sister and her family since we didn't know how long it would be before we saw them. But we were excited for them to start their adventure in Yellowstone!
Our next stop was back to Wisconsin so Craig could go into work for a week and we could visit with family and friends that we had missed while being on the road!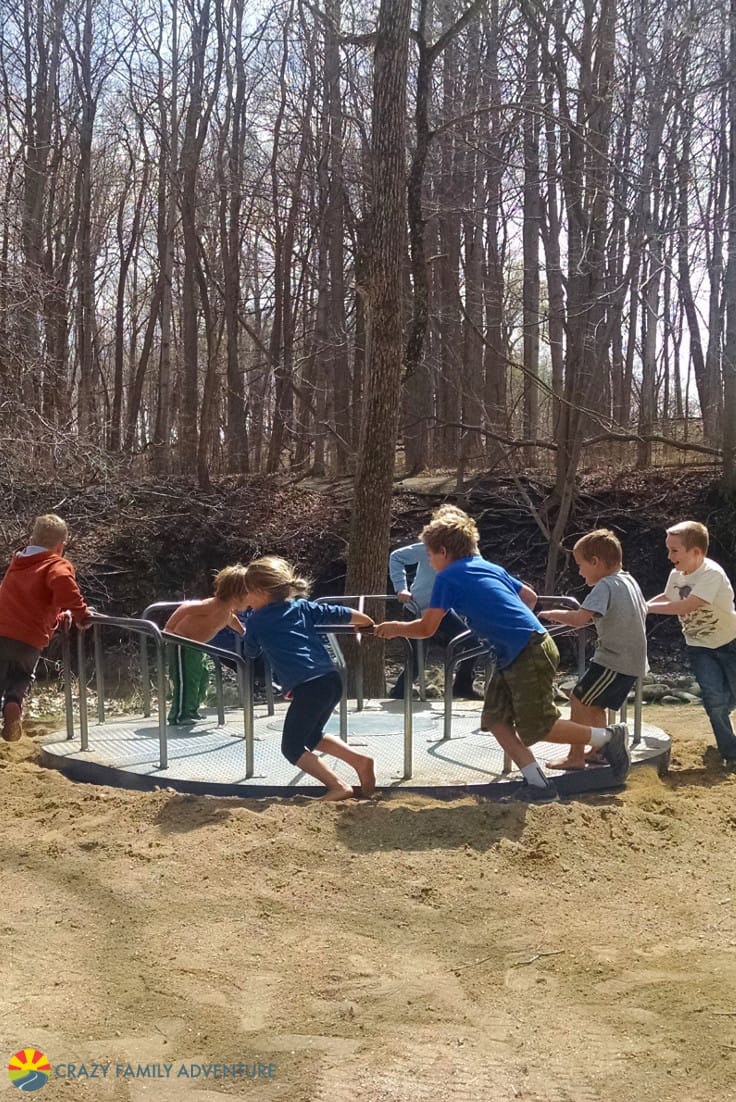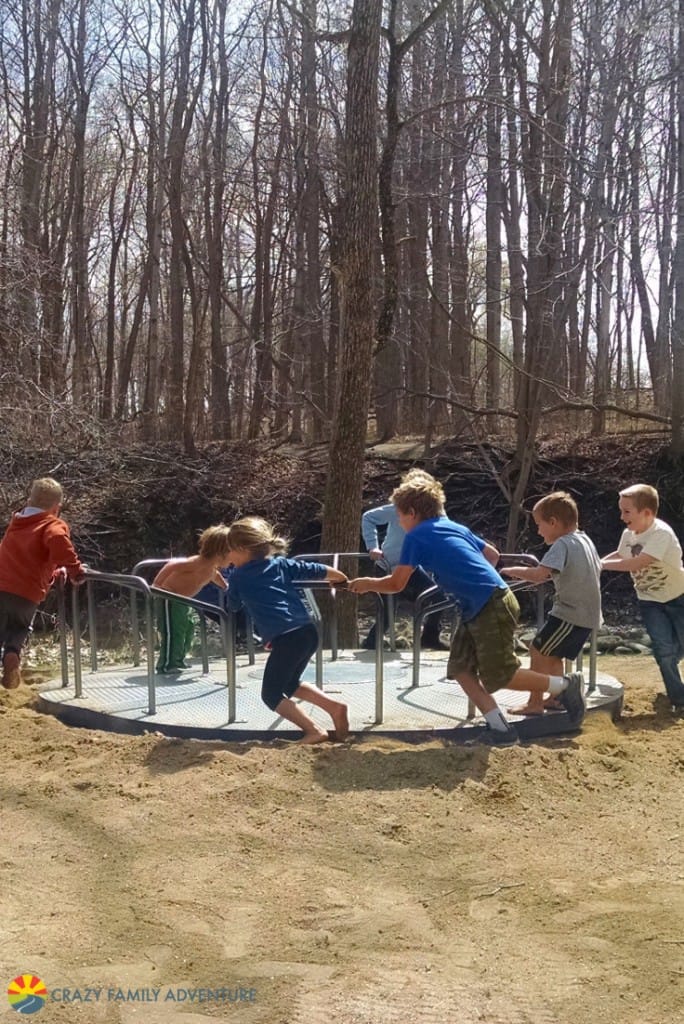 After leaving Wisconsin we headed down to Kentucky to meet up with our friends from Free2Breathe and to visit Mammoth Cave.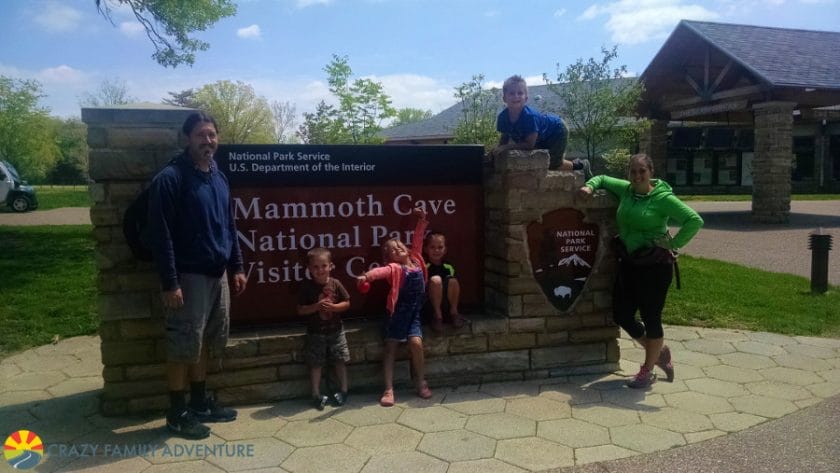 From there we headed to West Virginia for a night to visit New River Gorge.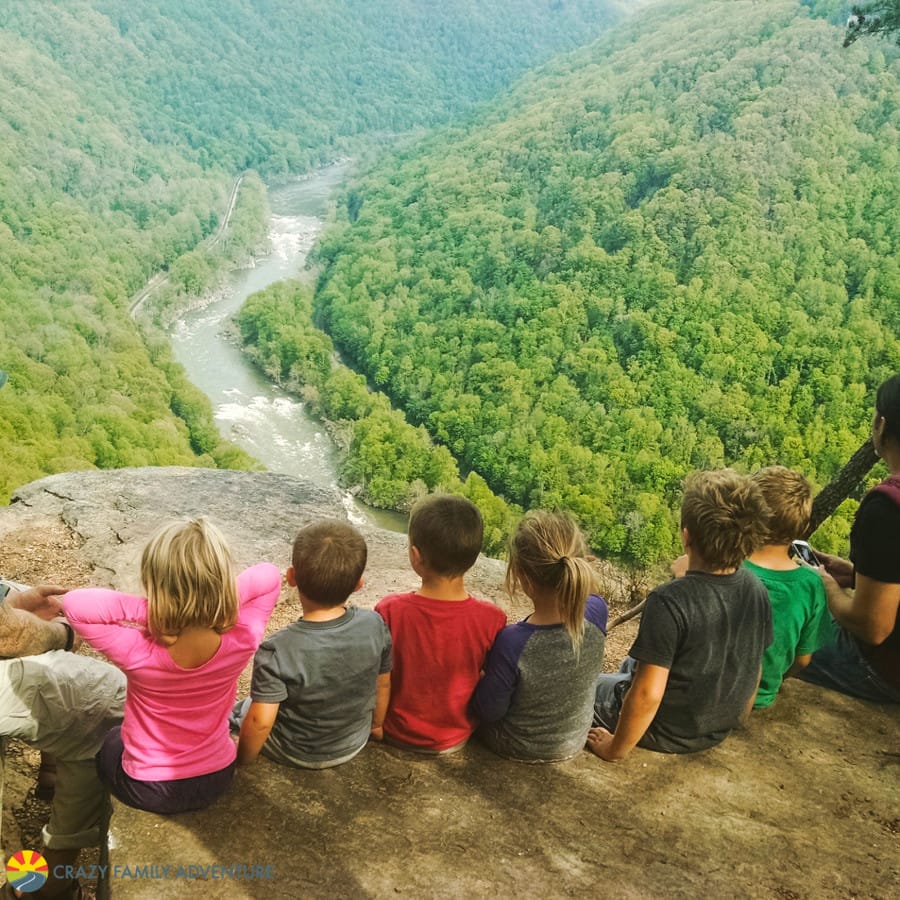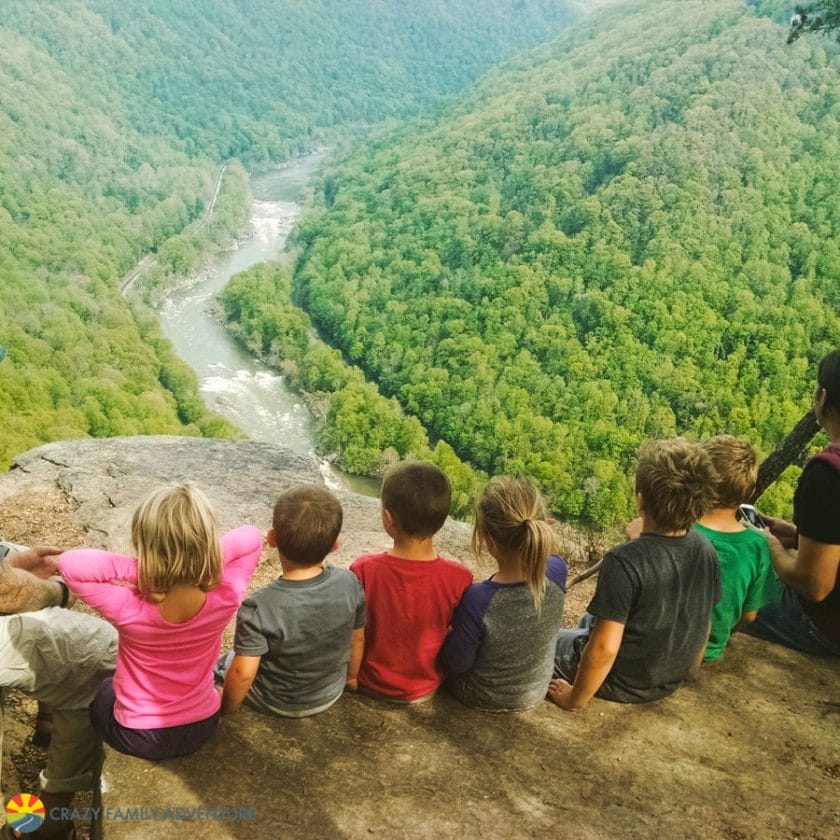 Then we headed to Virginia to visit Shenandoah National Park. We had a great time hiking to a waterfall and then rock scrambling.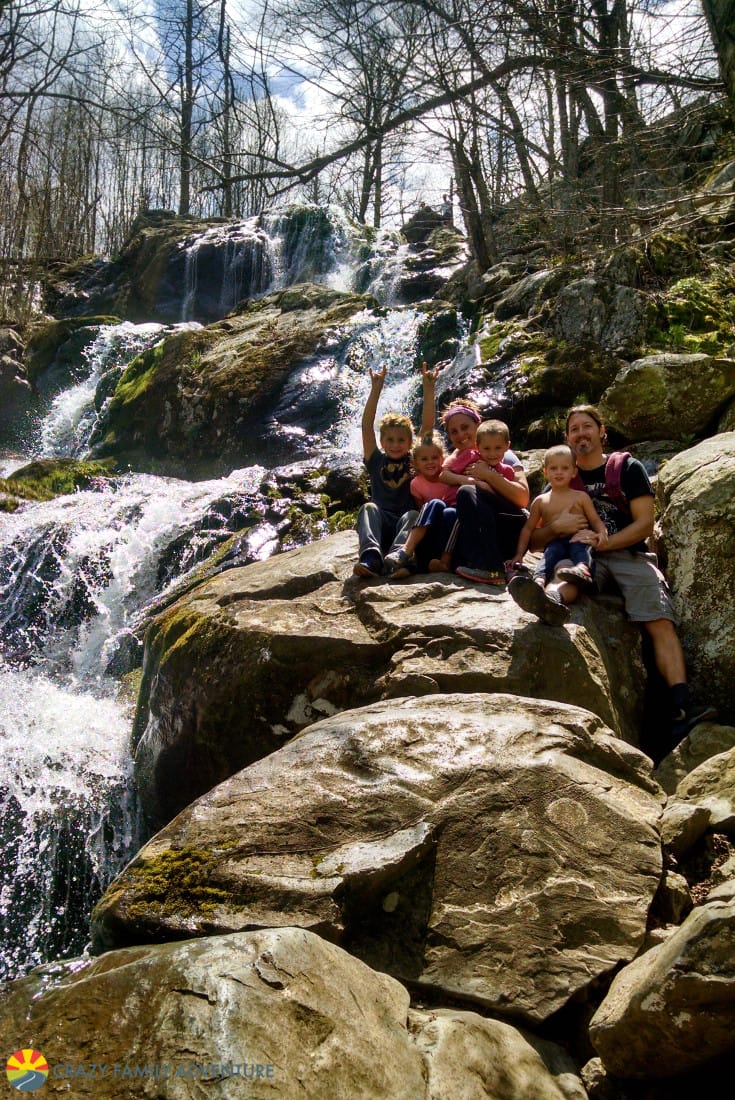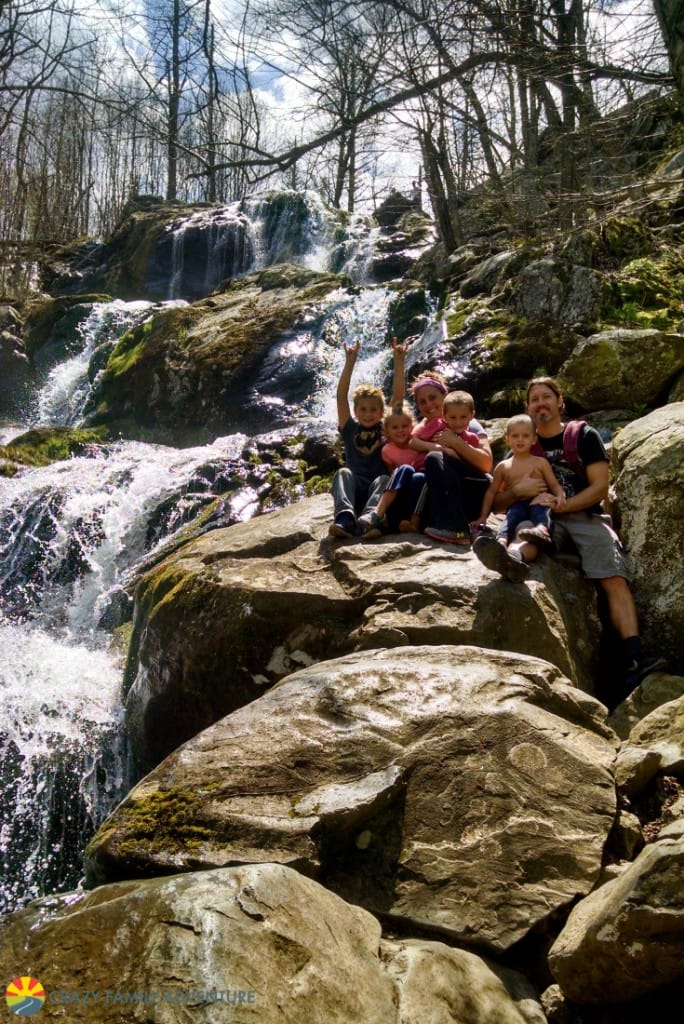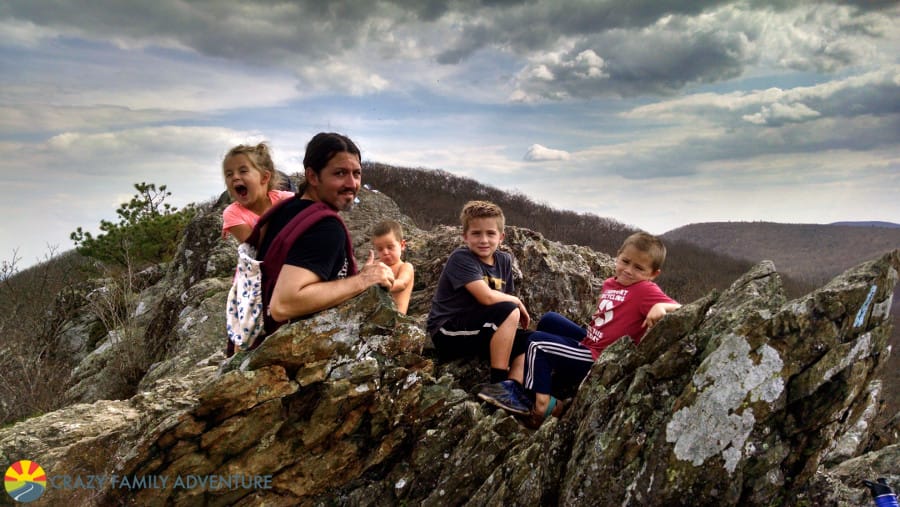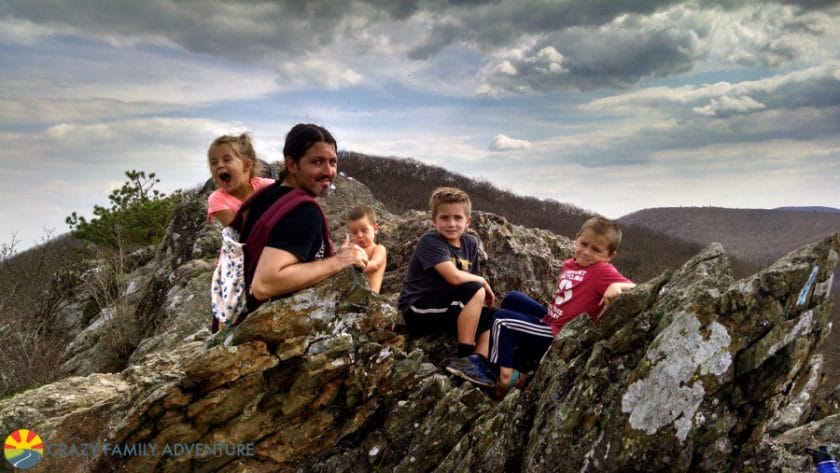 Our next stop was Pennsylvania. Where we visited multiple factories and got a chance to eat potato chips off of the line! This is us at Martin Potato chips in Thomasville, Pennsylvania.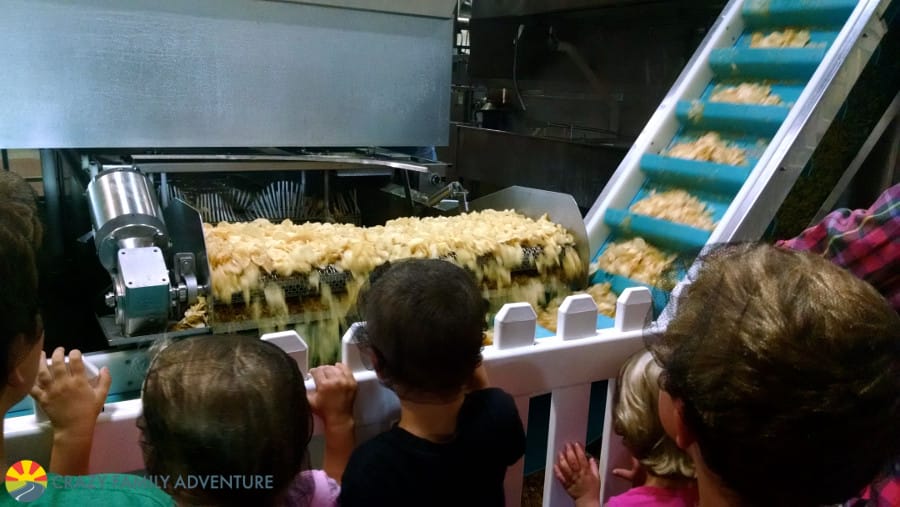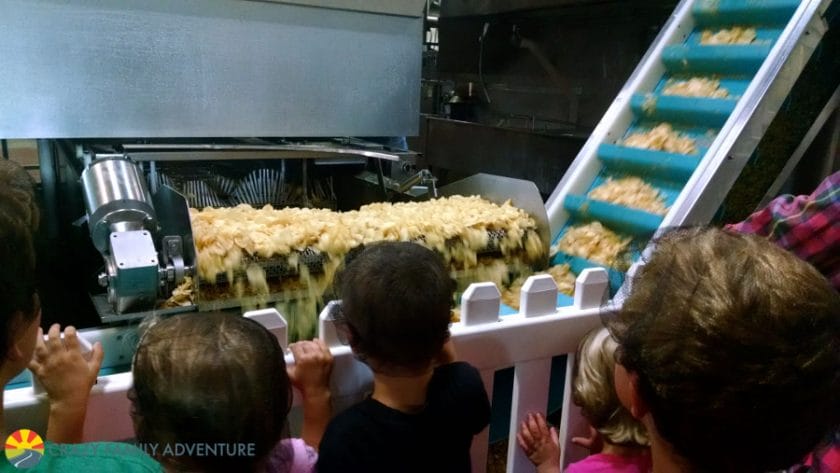 We were able to do a tour of the Yuengling Brewery. Stayed on a farm: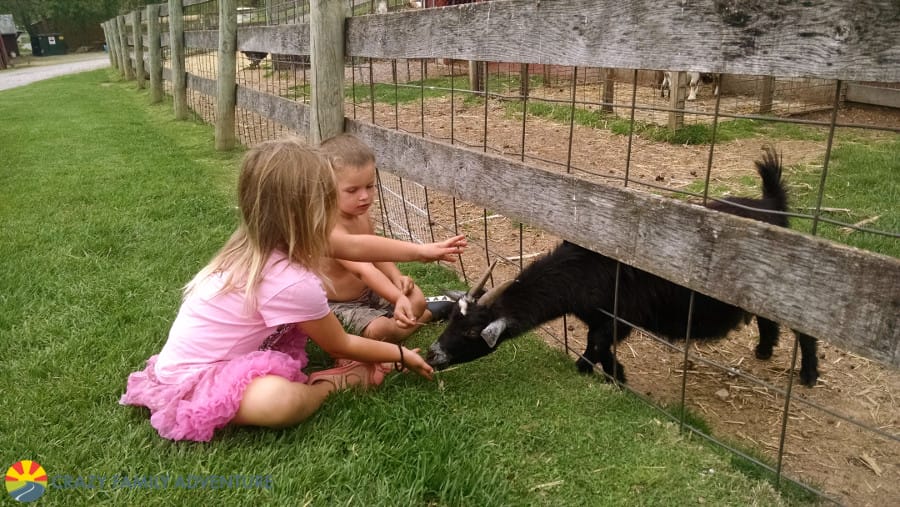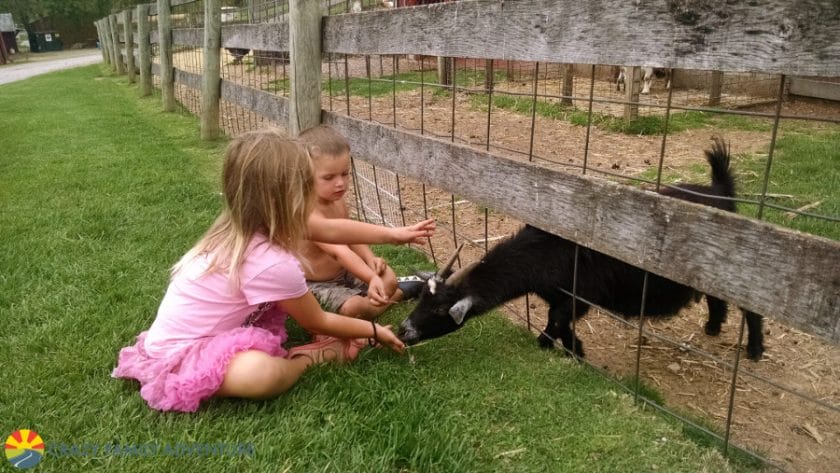 Took a day trip to Washington DC. Saw the White House and many more monuments.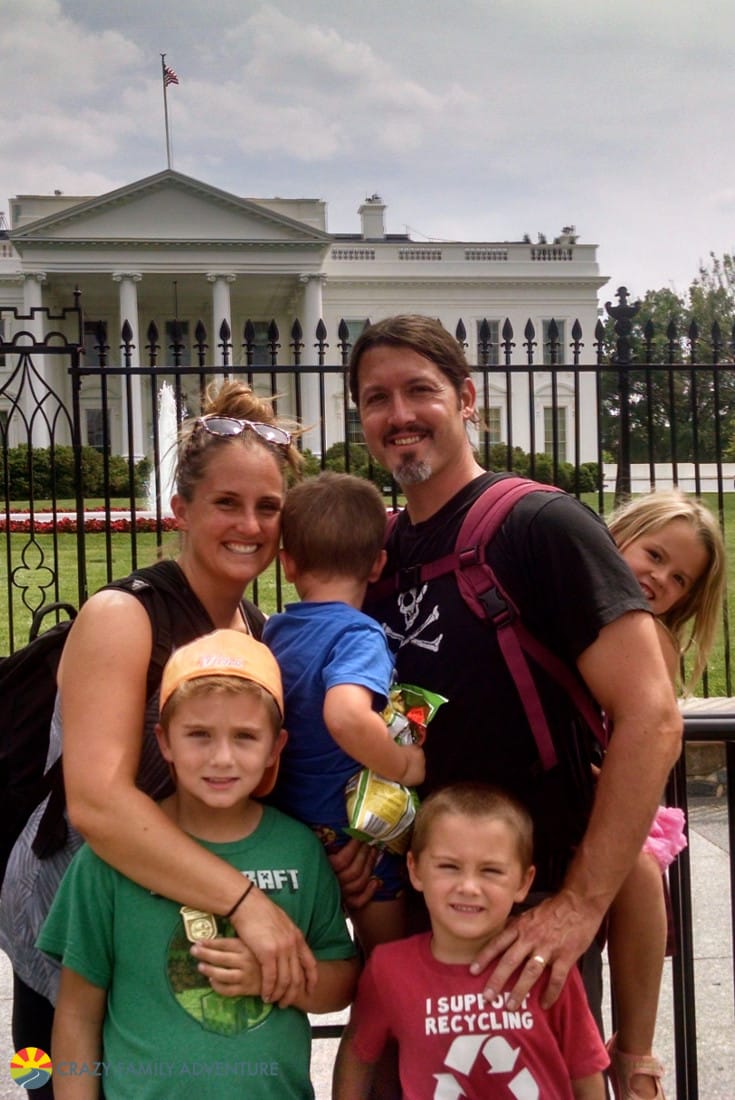 Learned how to make Pretzels.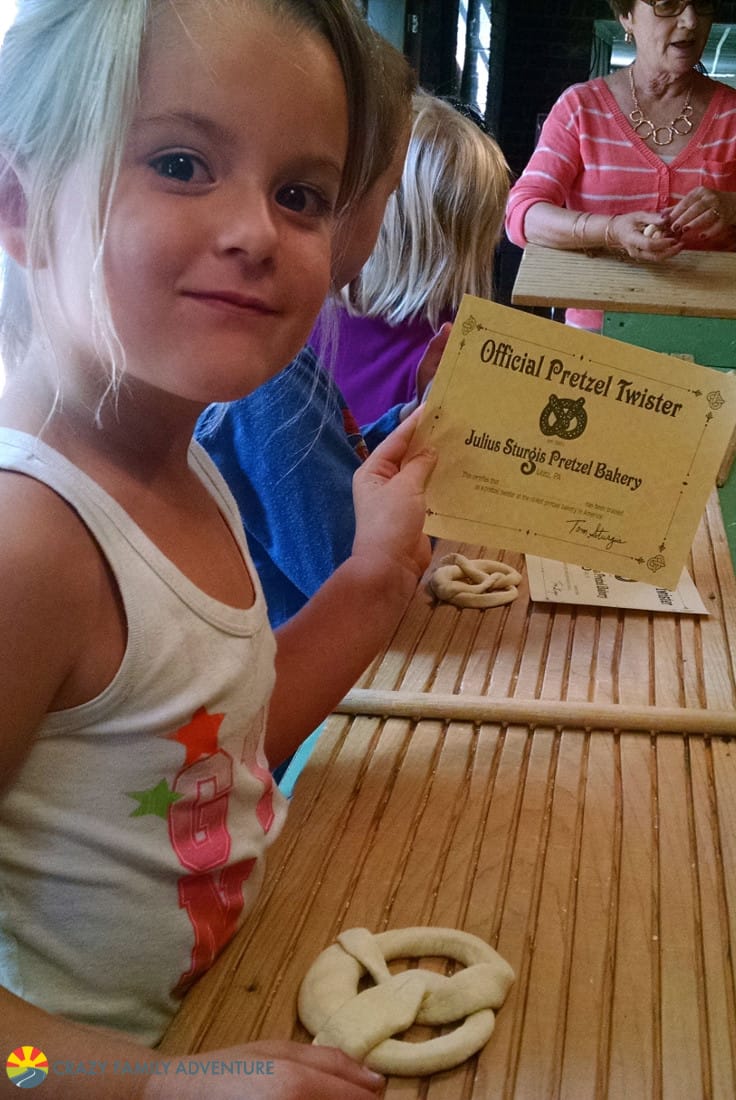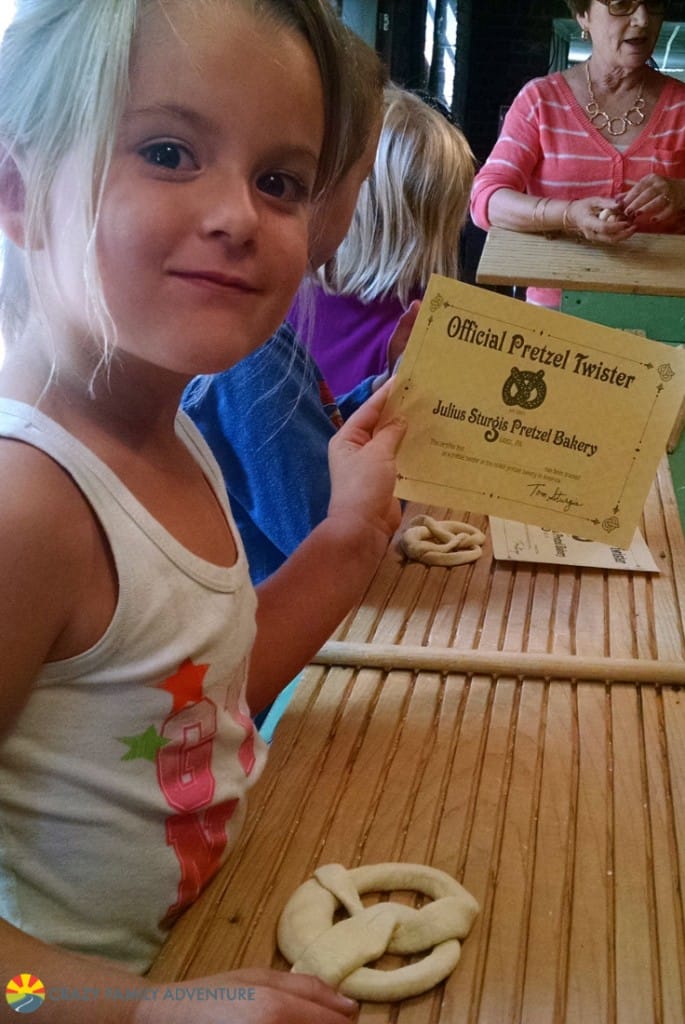 Made friends with some Llamas.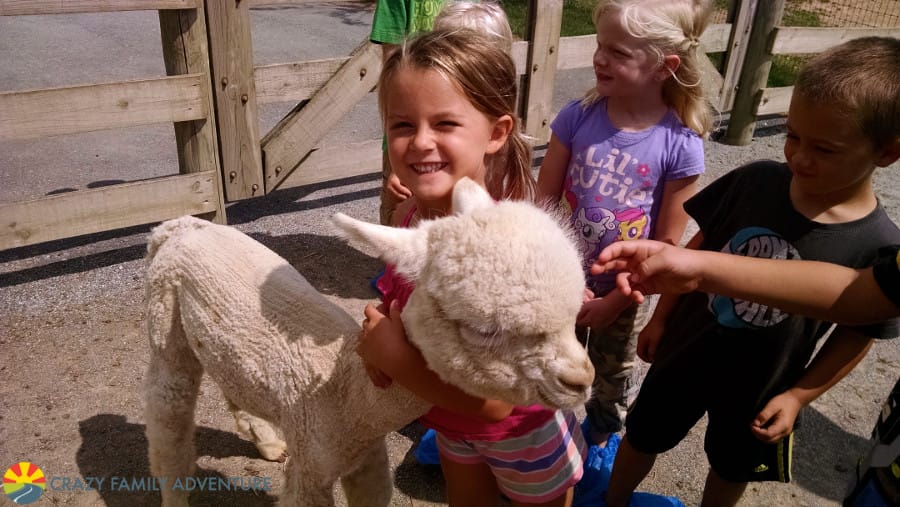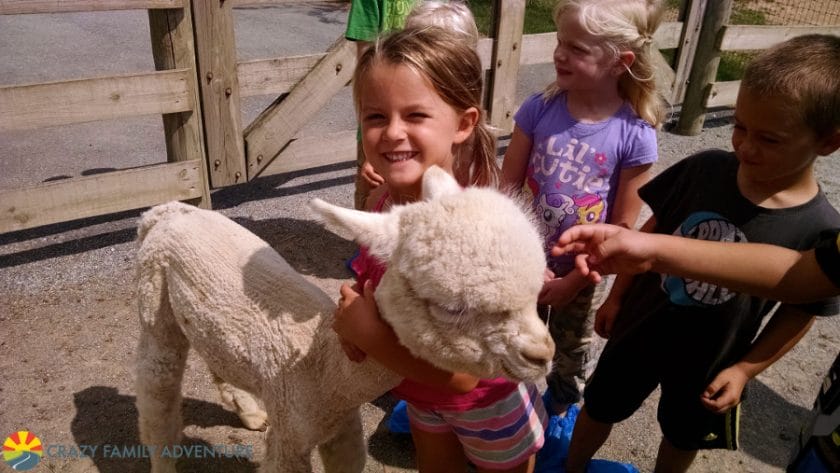 Played outside in a cool house that was totally reminiscent of old-school playing outside days with our friends from (www.free2breathe.com) and (http://themobilesfamily.blogspot.com)!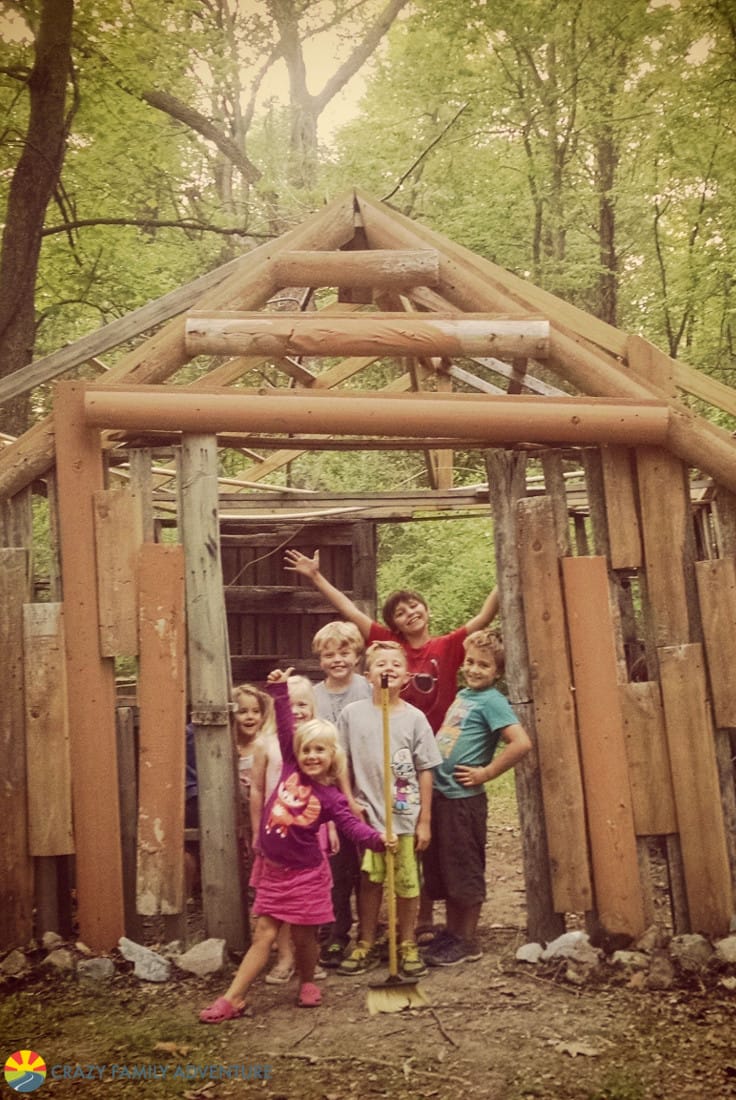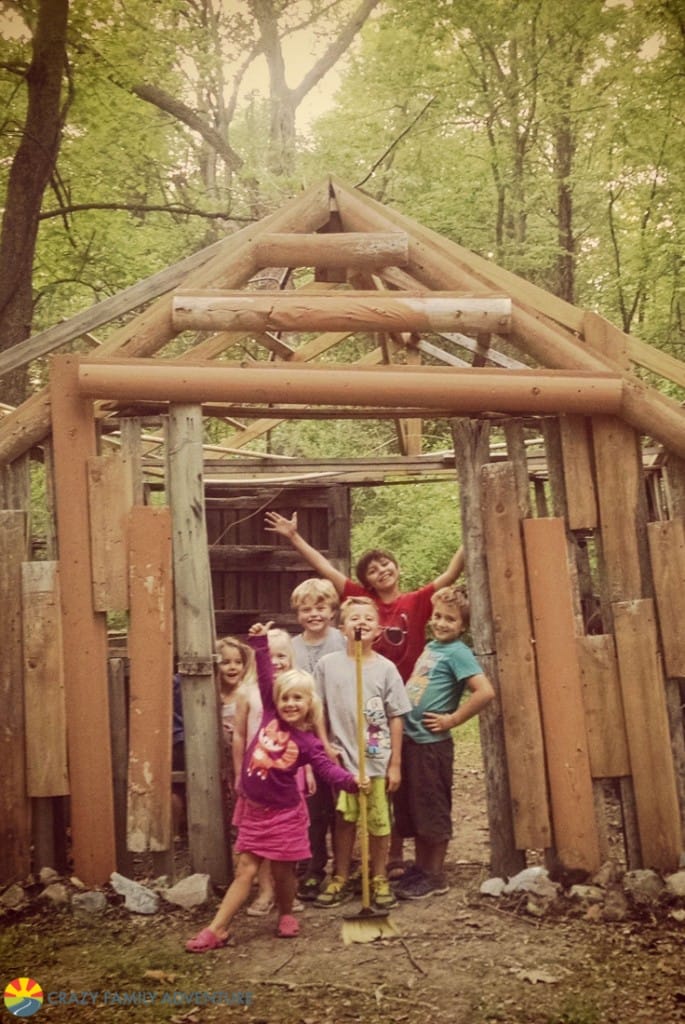 Visited Hershey's Chocolate World.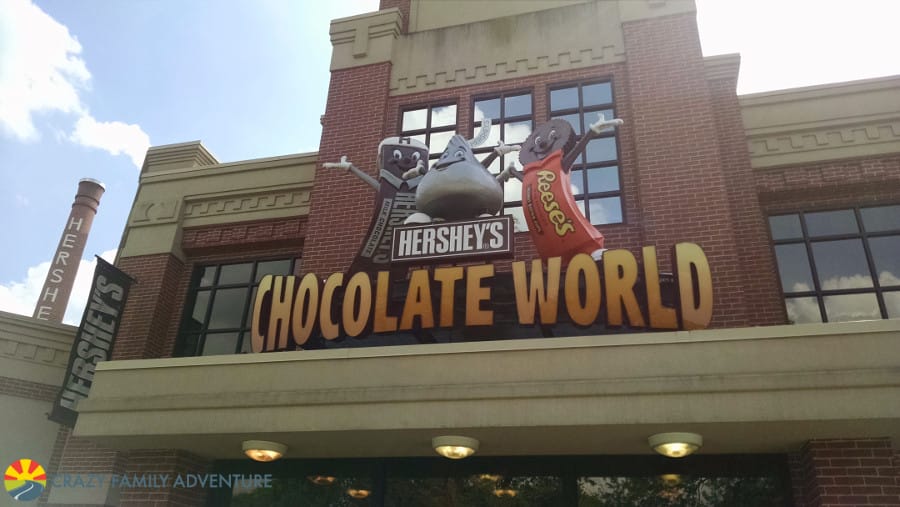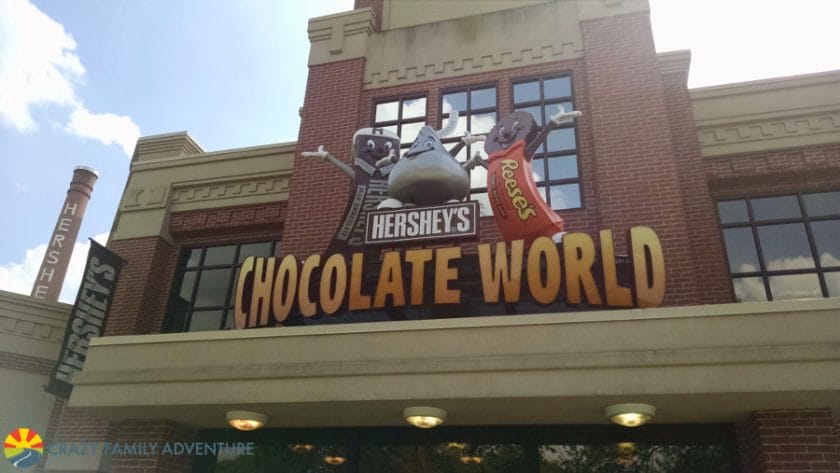 Went to Philadelphia for the day.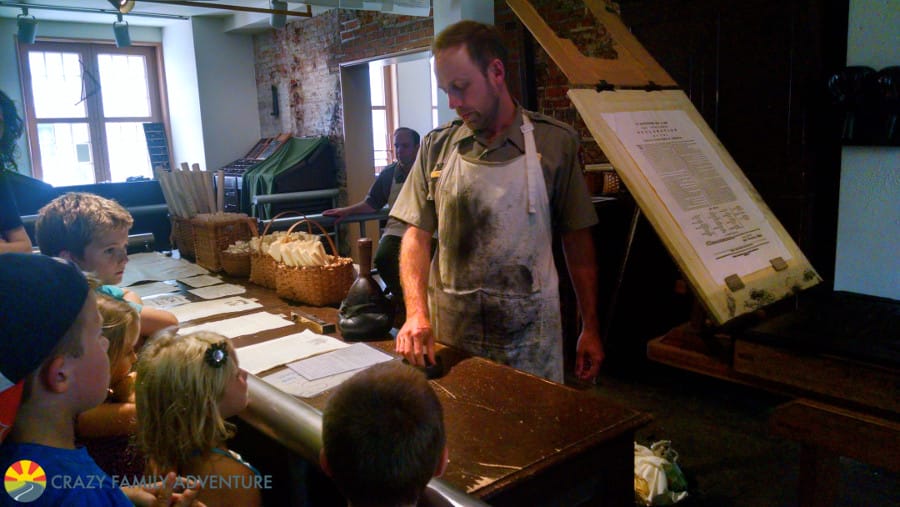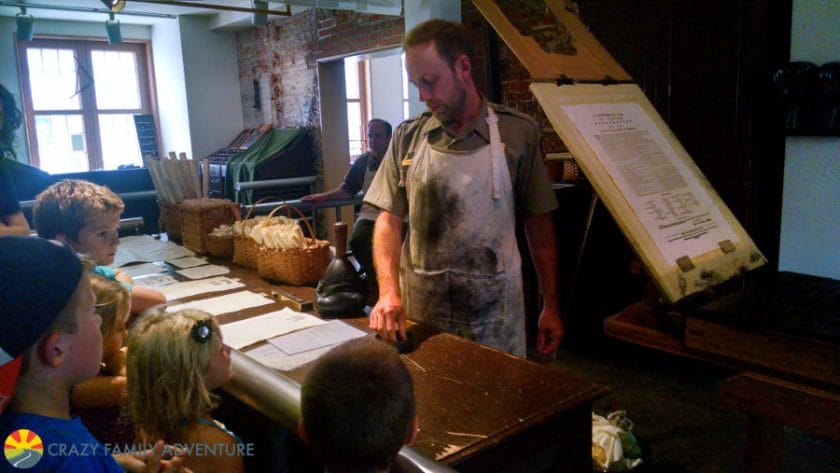 Made our own ice cream at Turkey Hill.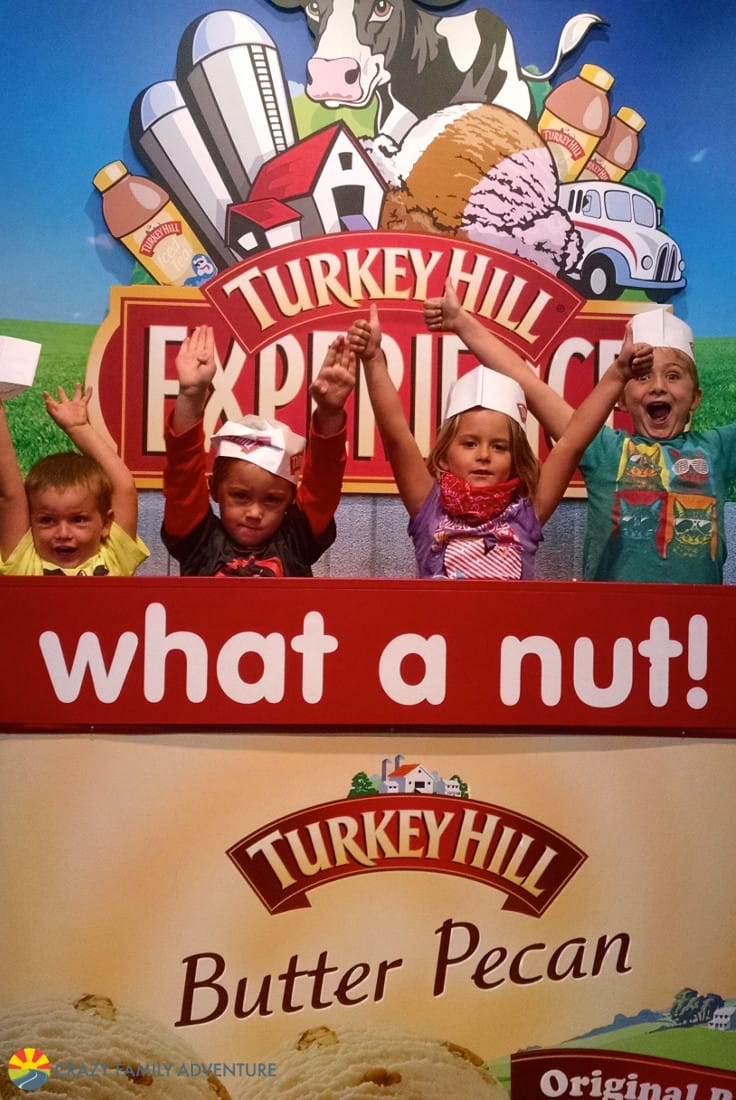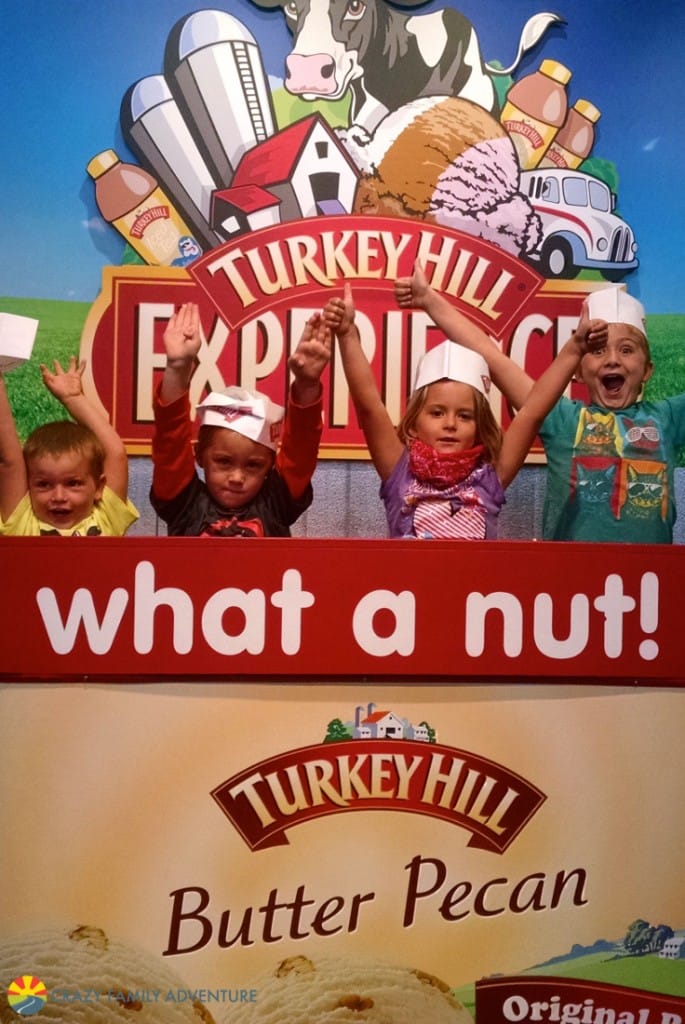 And visited another awesome Children's Museum!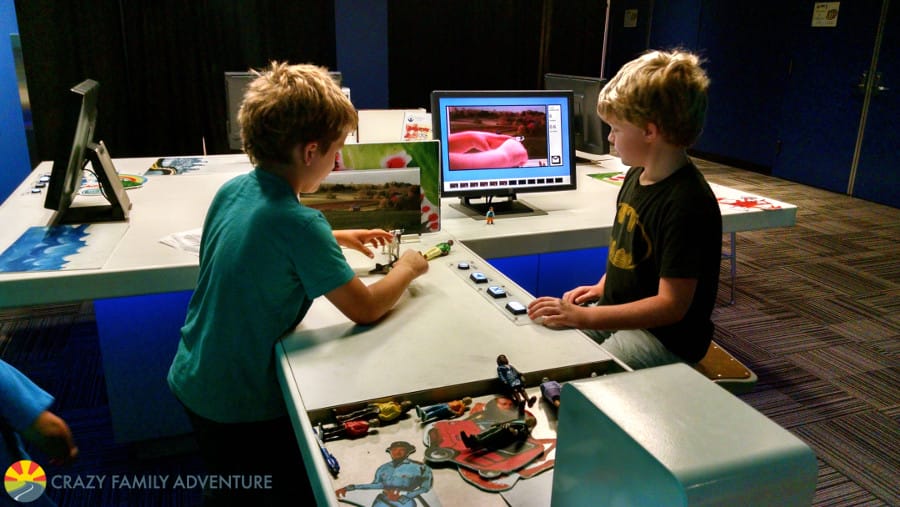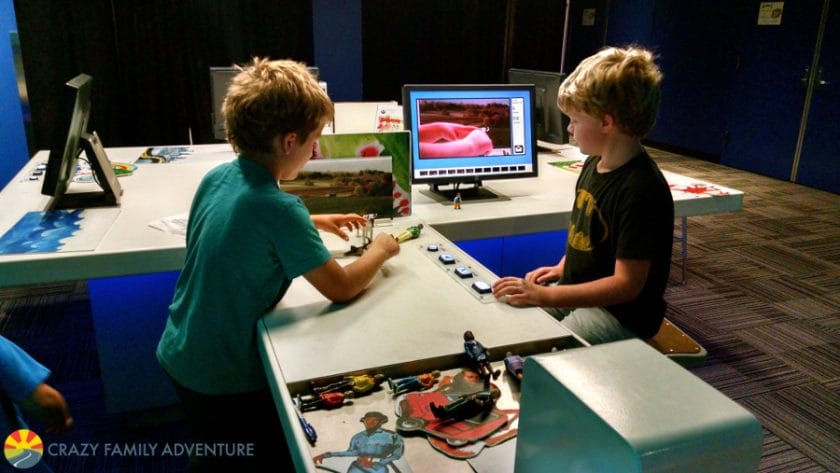 Went to Gettysburg National Military Park.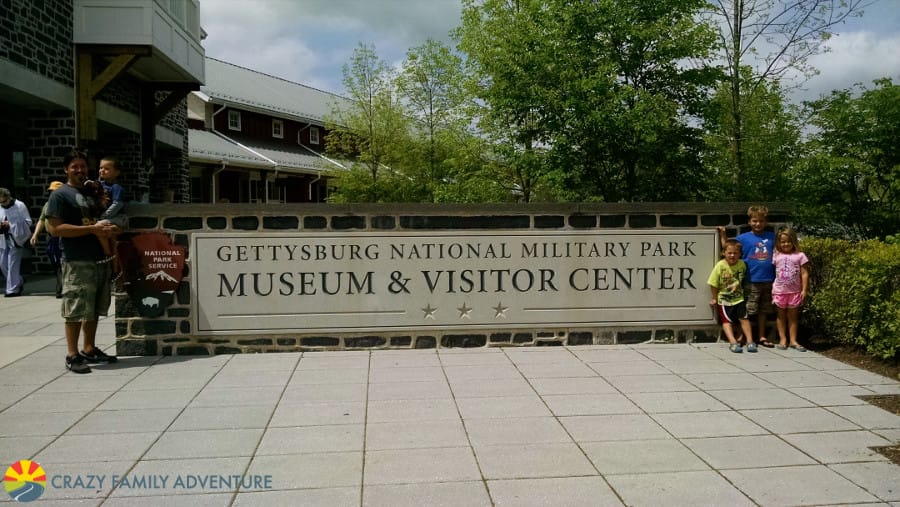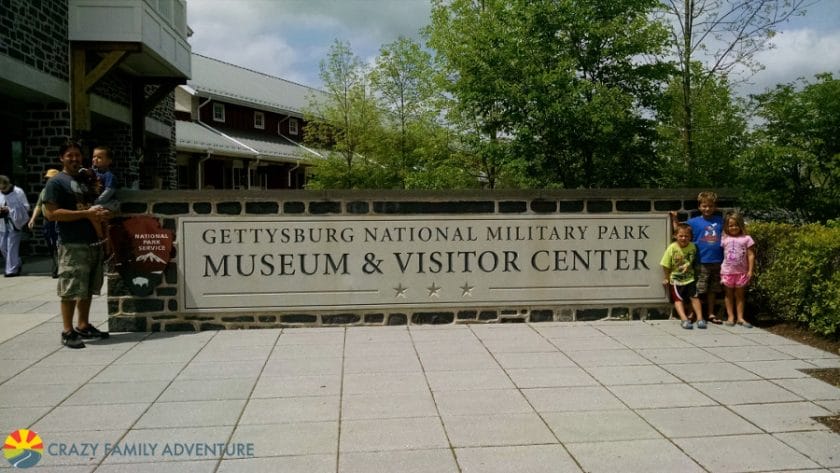 Next stop was Ithaca, New York where we were able to visit Craig's cousin and her family and see how cool of a place Ithaca is! This is Robert H. Treman State Park.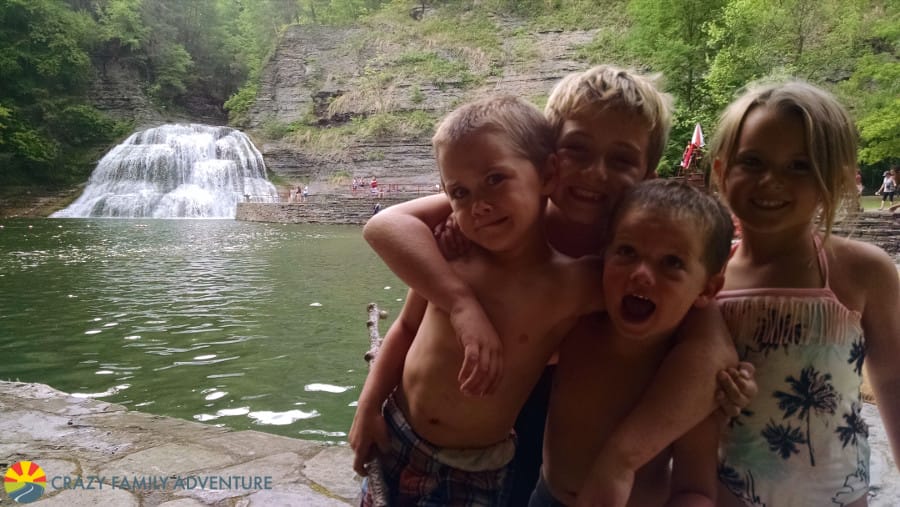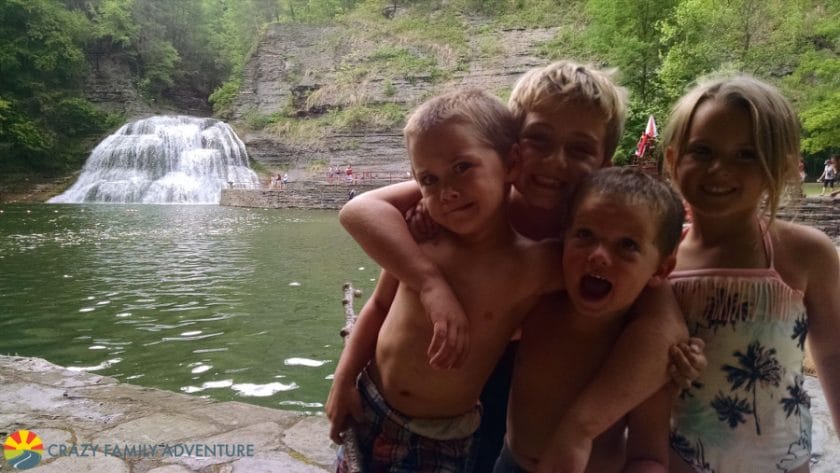 Their state parks were awesome!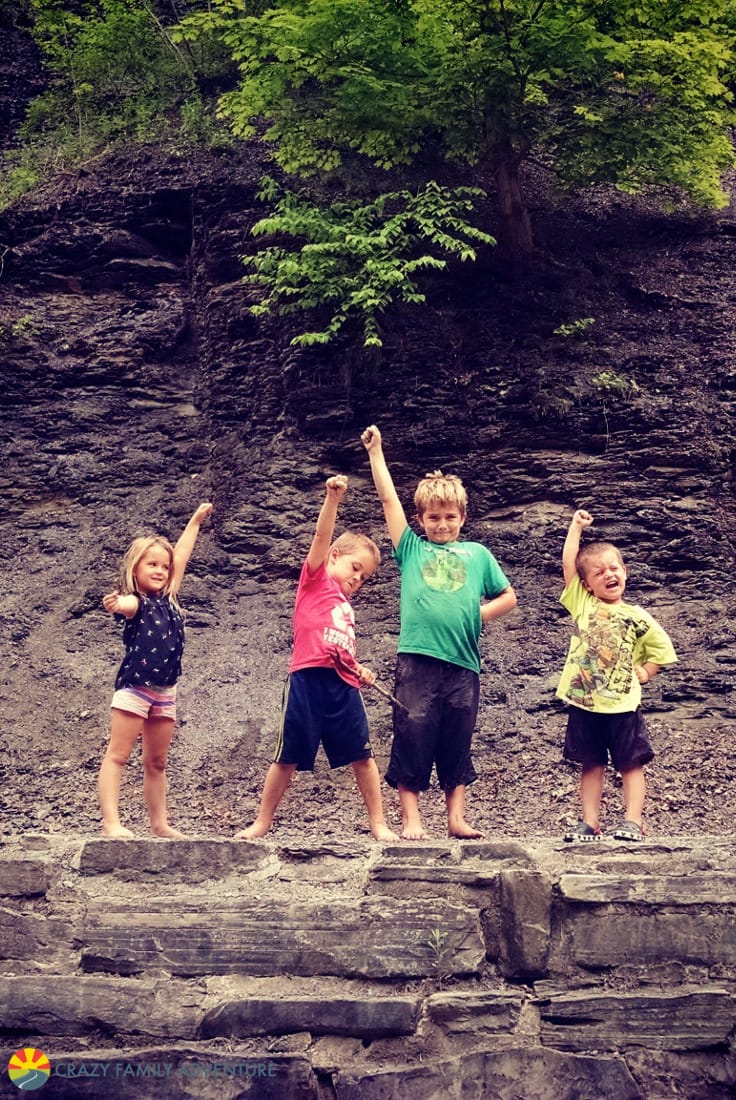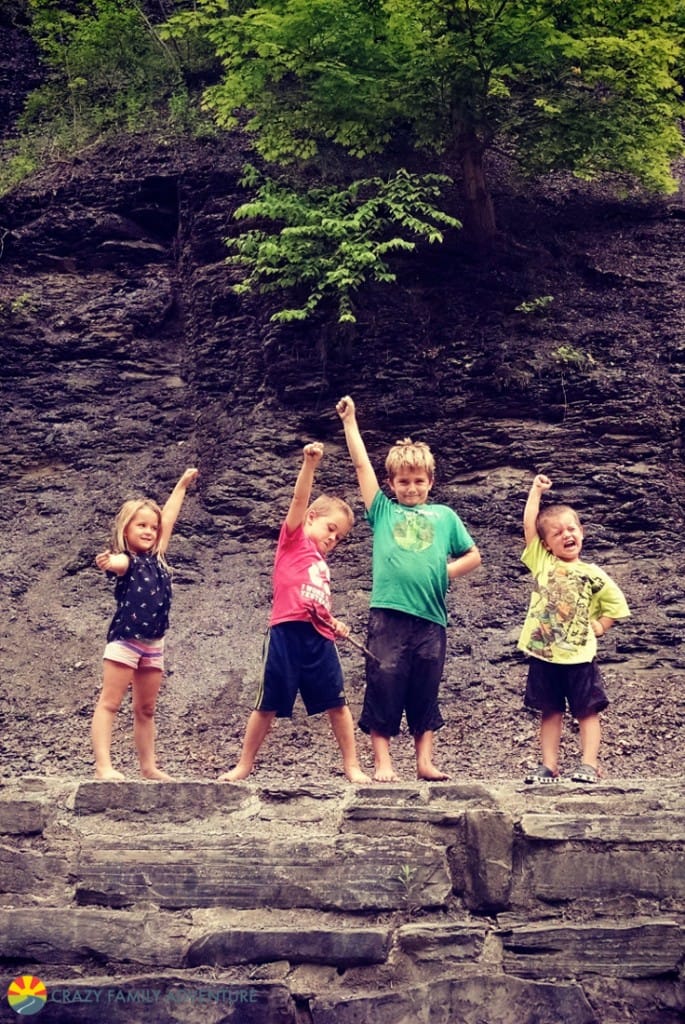 Then we made our way to Niagra Falls. Got soaked doing the Cave of the Winds walk.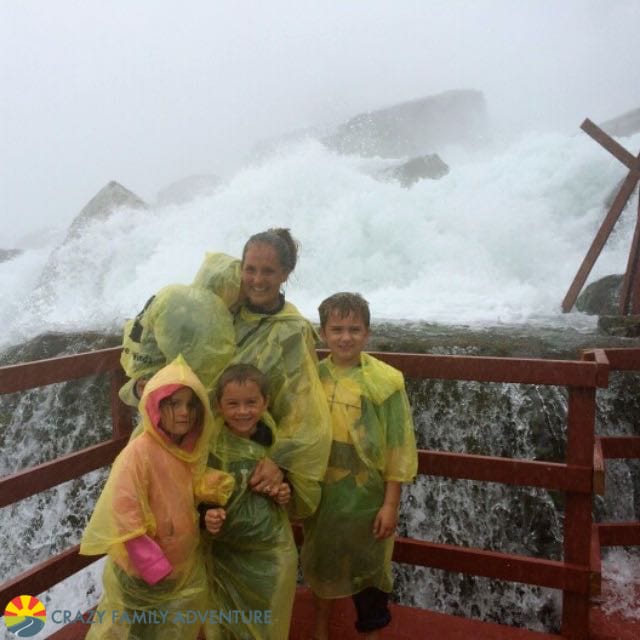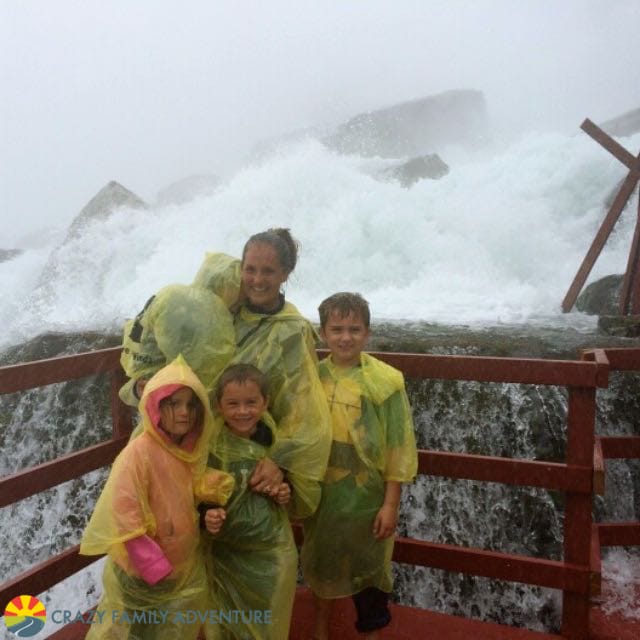 After a stop back in Wisconsin for a few days we got back on the road and headed out to see my sister and her family in Yellowstone!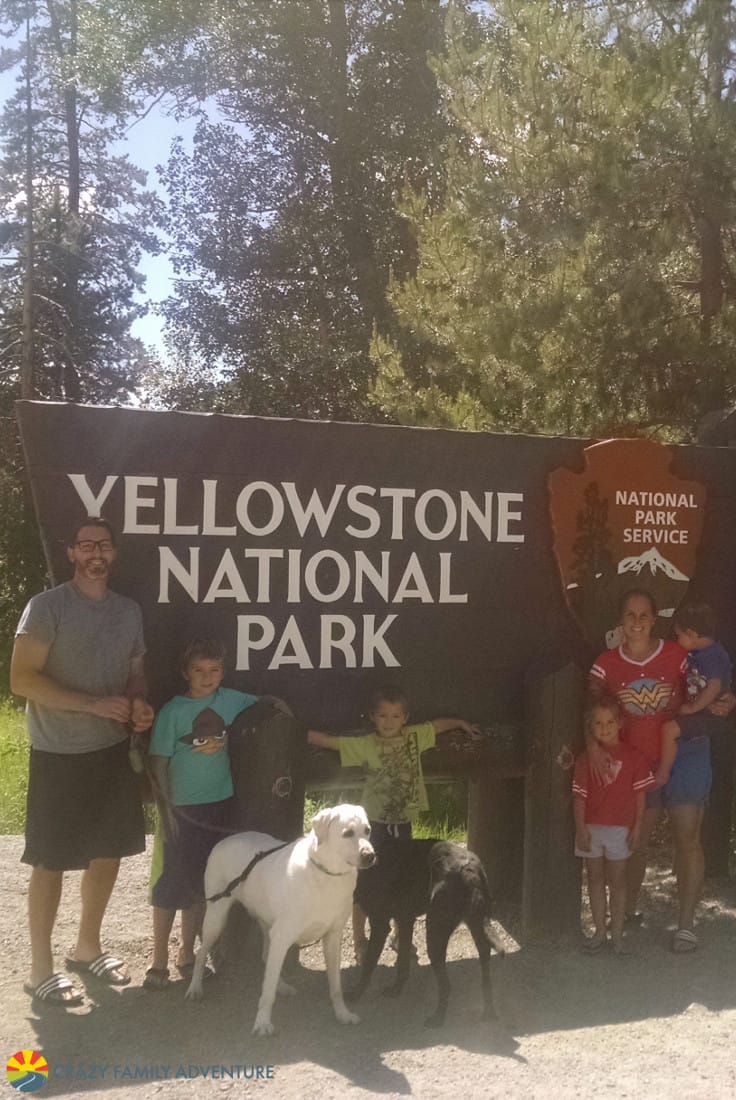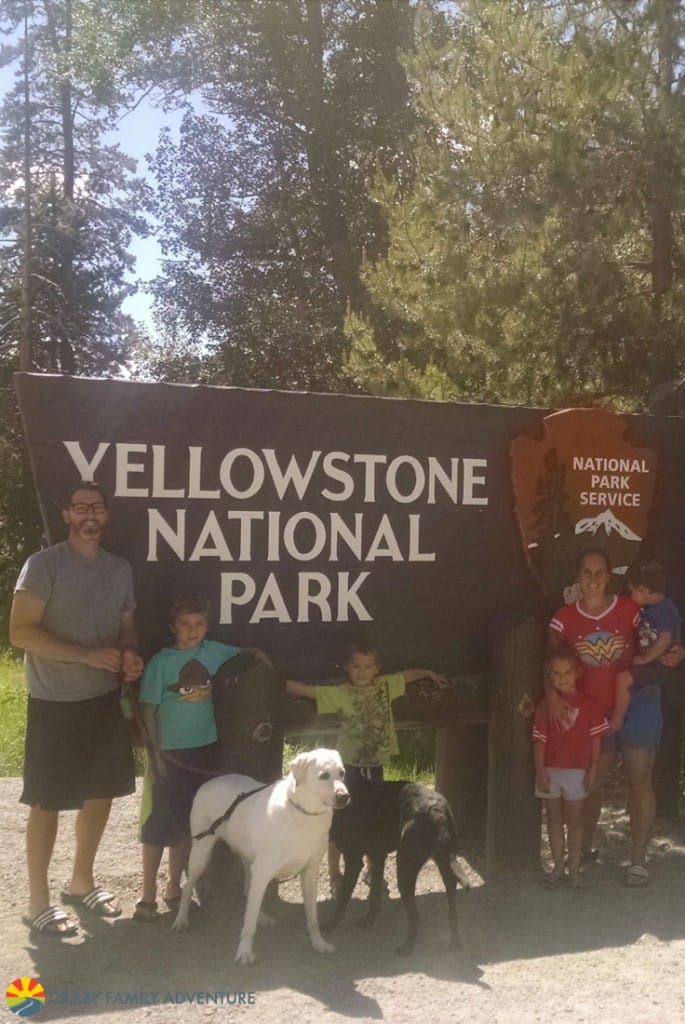 We saw so many cool things during our 5 week stay in Yellowstone!!
** Be sure to download our 10 Unique Adventures To Do With Your Kids In Yellowstone National Park! **
Buffalo! Yes they are THAT close!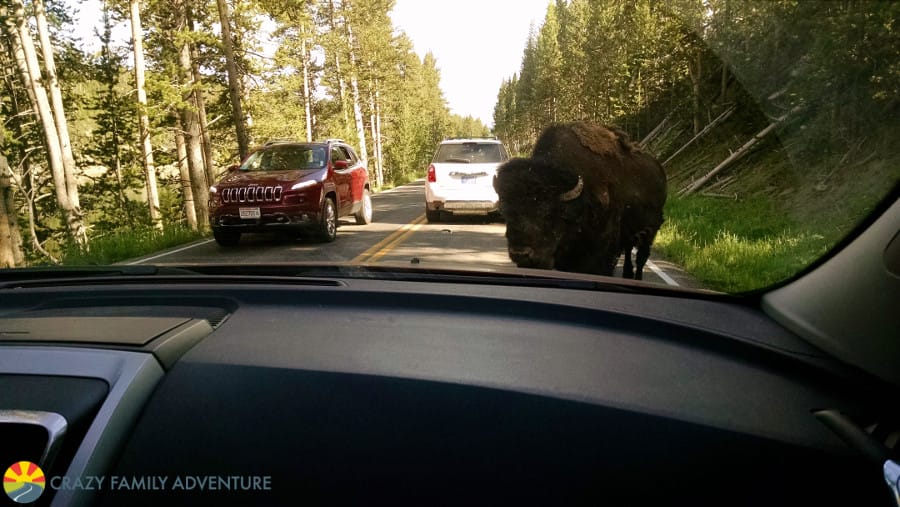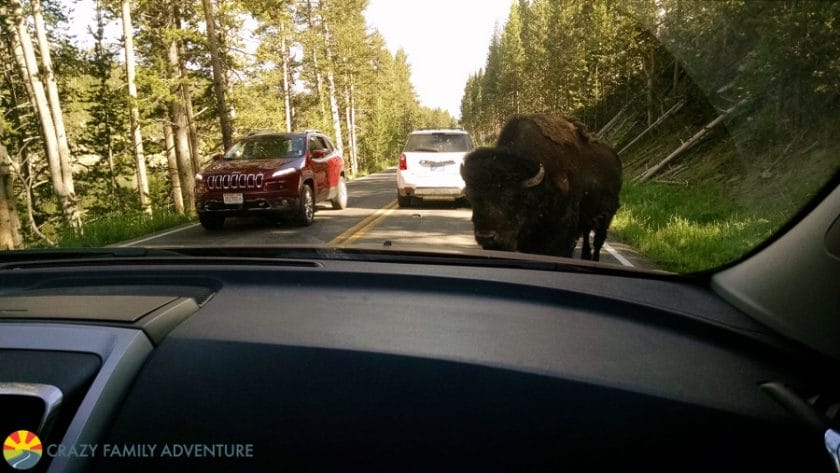 We saw multiple bears!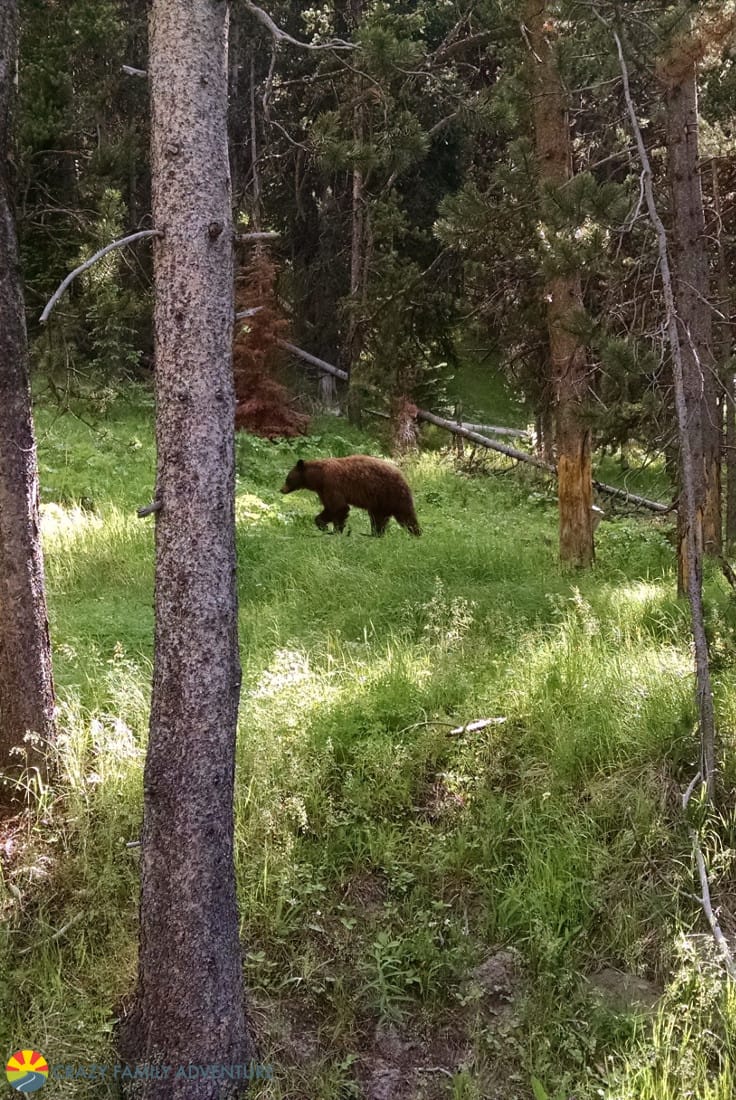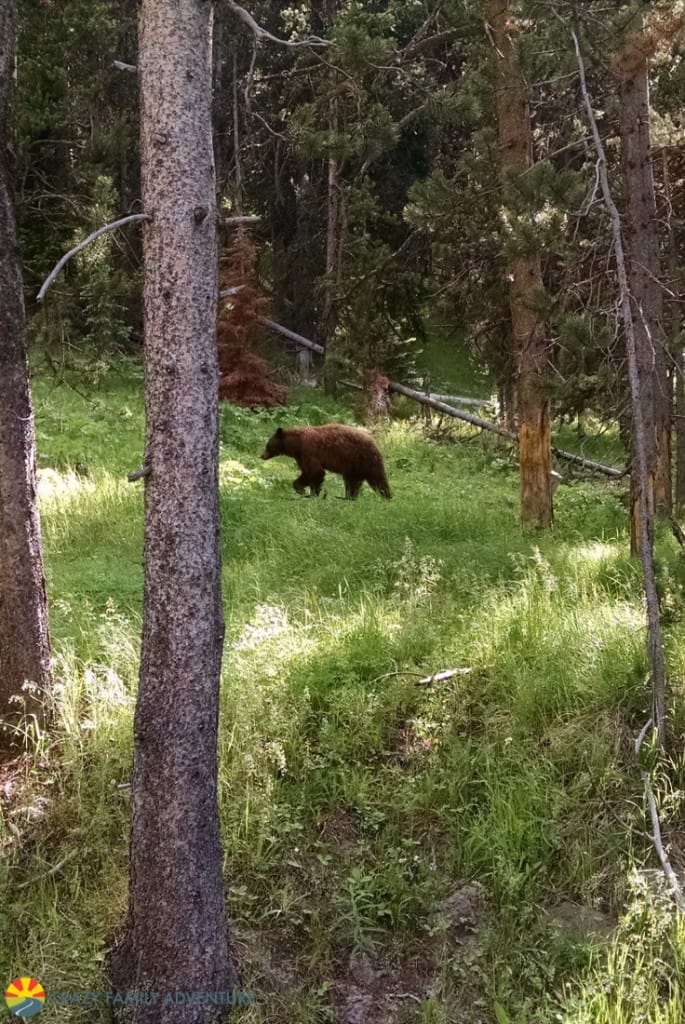 Climbed up to the top of Mt. Washburn!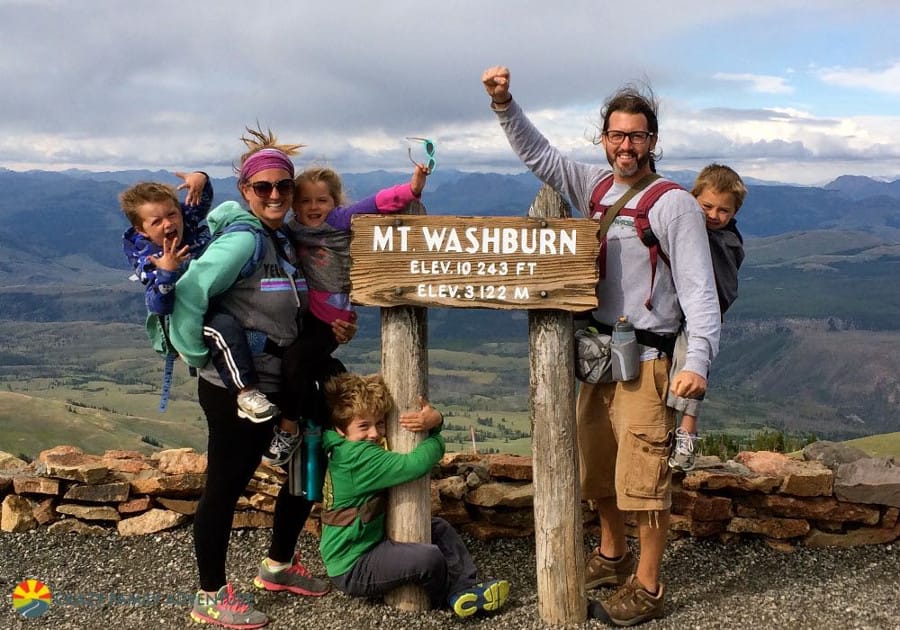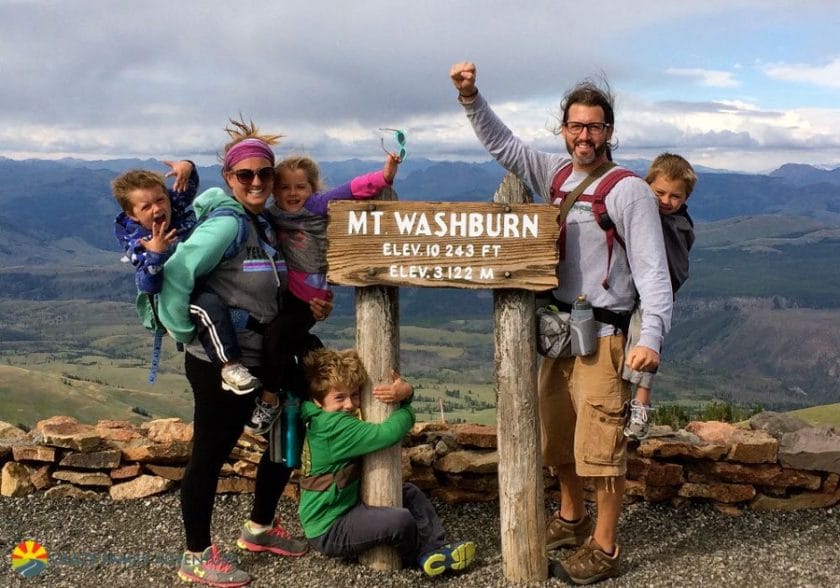 Saw the Loan Star Geyser and Old Faithful.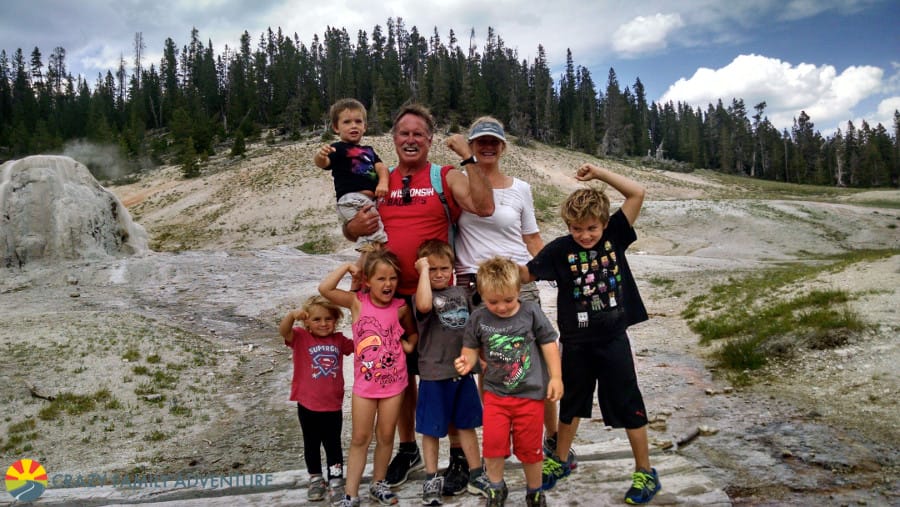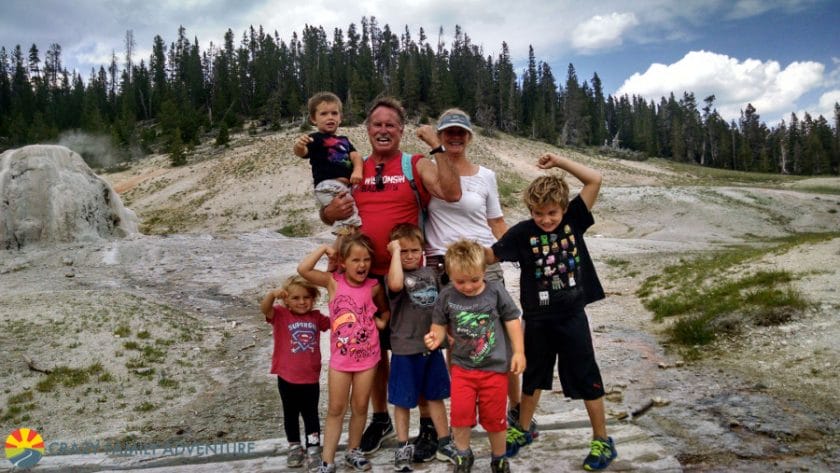 Saw the Grand Prismatic.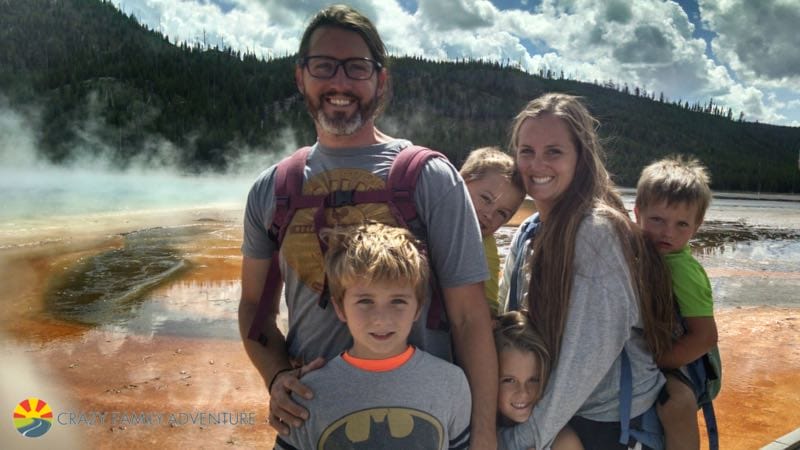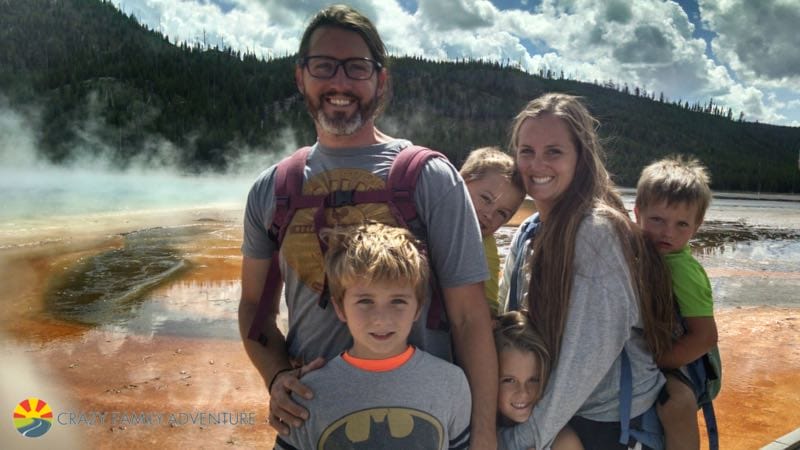 Did some more rock scrambling! You can learn all about it in our Guide: 10 Unique Adventures To Do With Your Kids In Yellowstone National Park!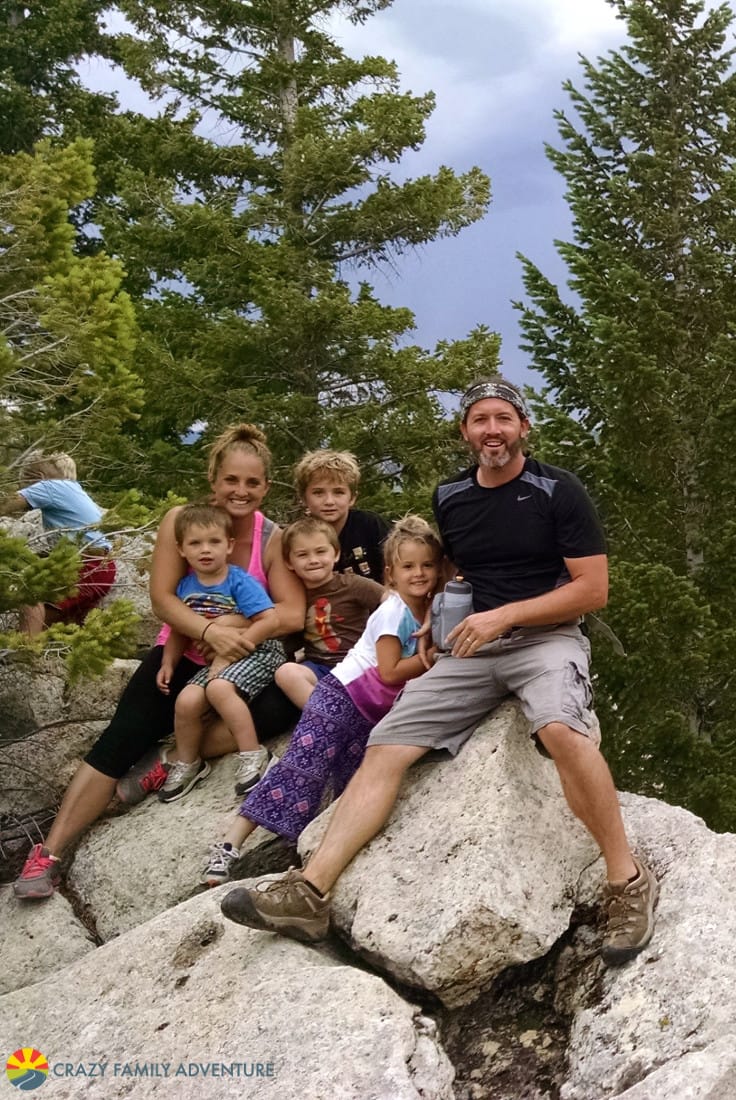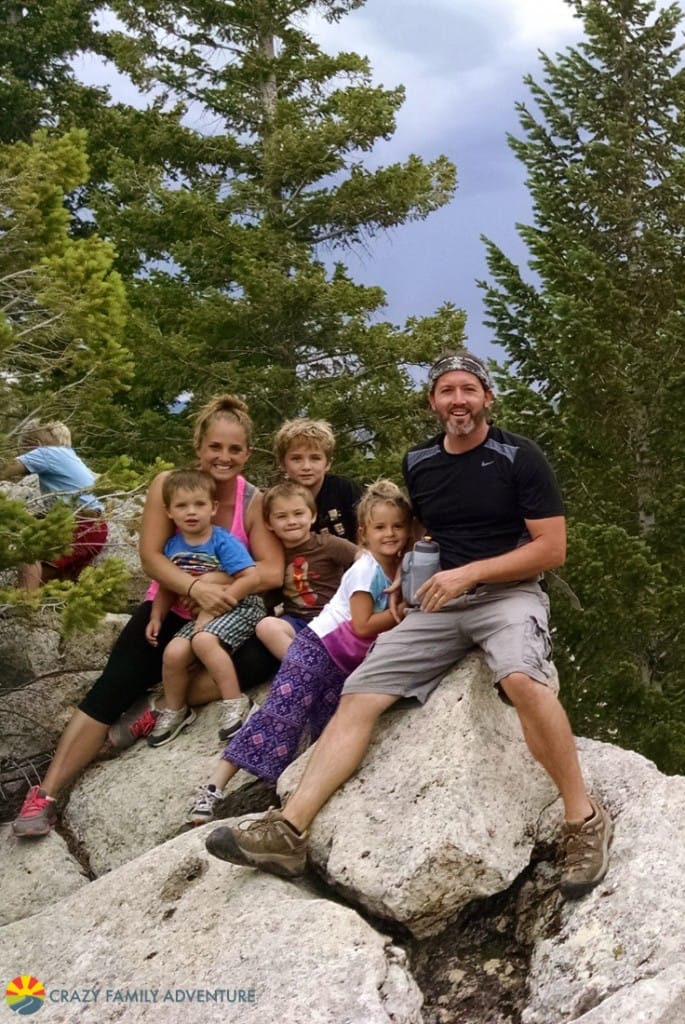 During our stay we also visited the Grand Tetons National Park.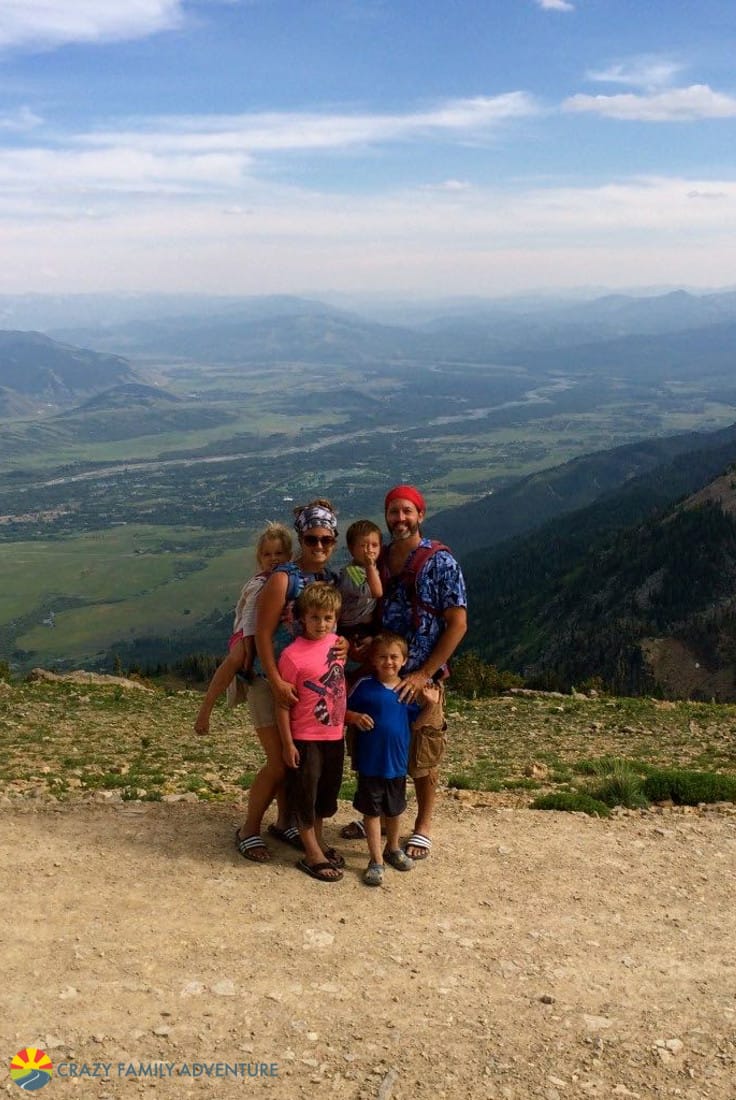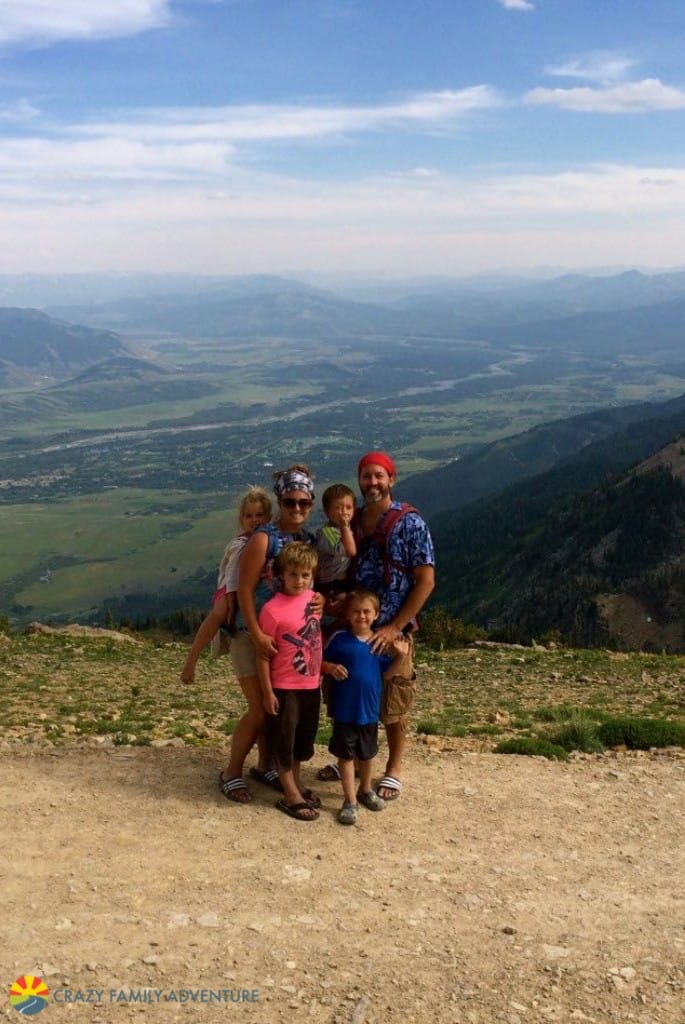 And Slide Lake.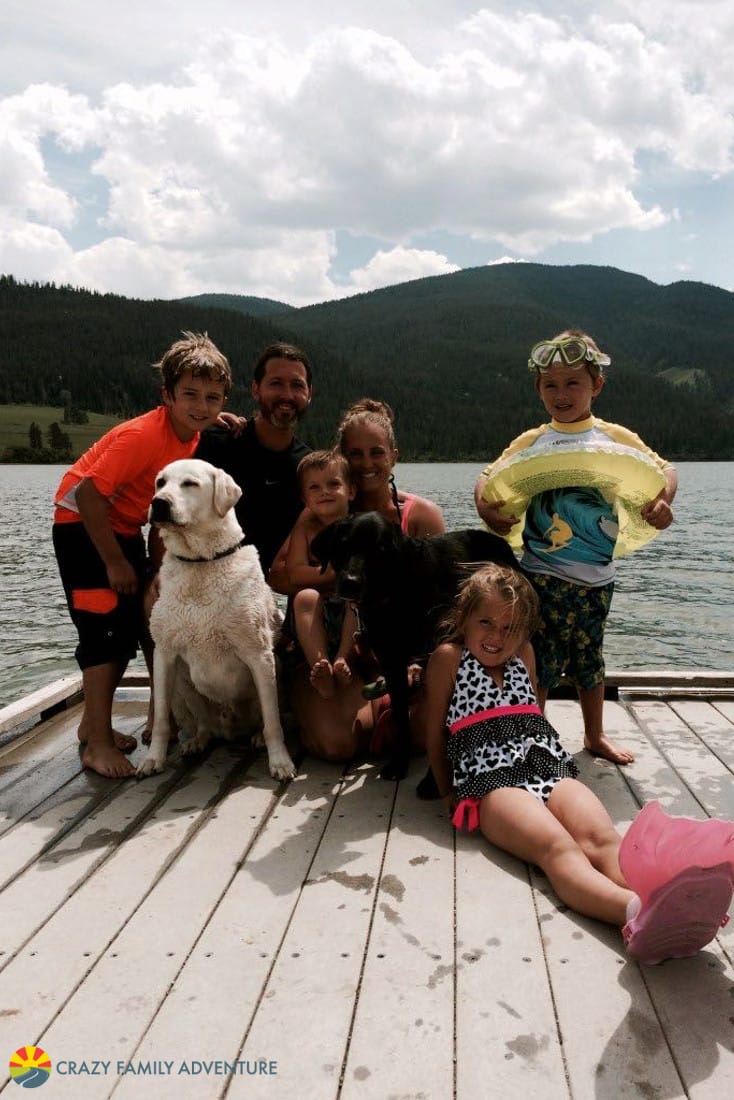 We had an amazing time visiting Yellowstone and the surrounding area and highly recommend you take 2 weeks to see everything the park has to offer! Make sure to check out our Yellowstone page for loads of information about visiting Yellowstone with your family!
We then headed to Mount Rushmore.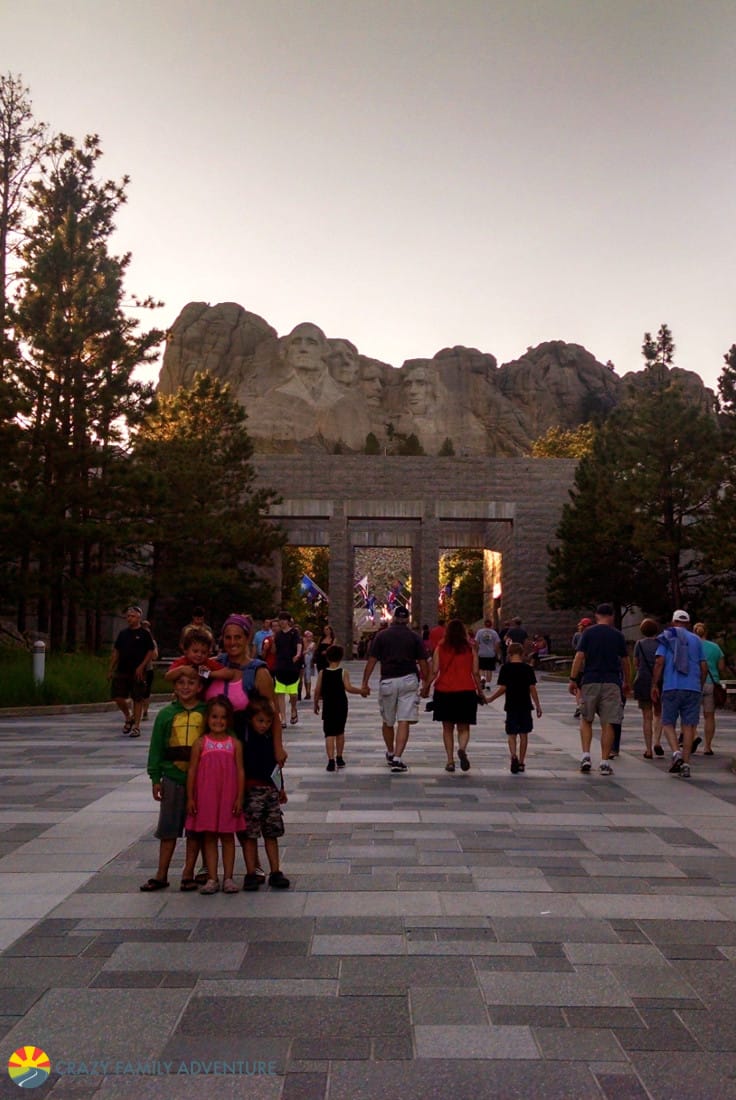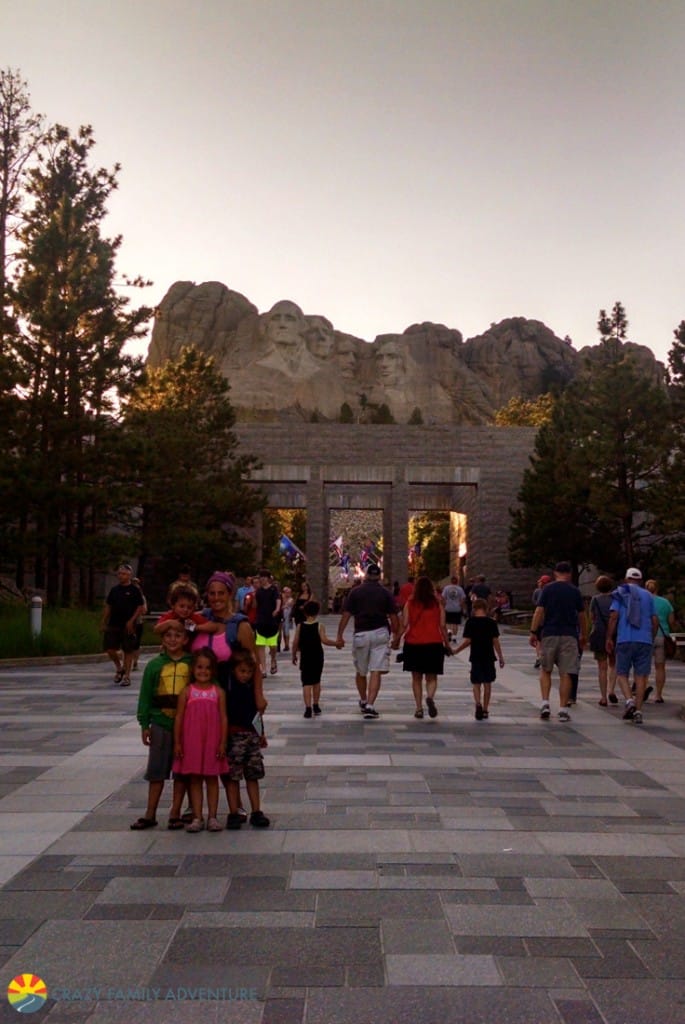 Then to the Badlands.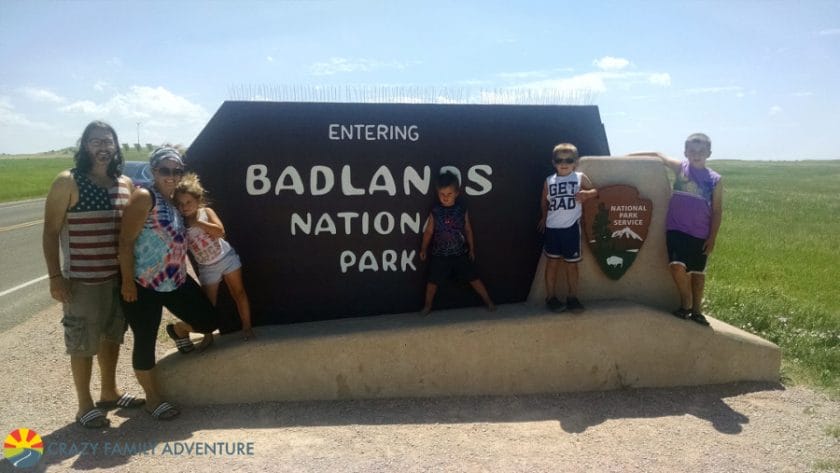 Our next stop was Wisconsin for a month to enjoy the summer there with our friends and family from back home!
We went to the Renaissance Faire. We all have costumes! And my Mom was working there for the summer.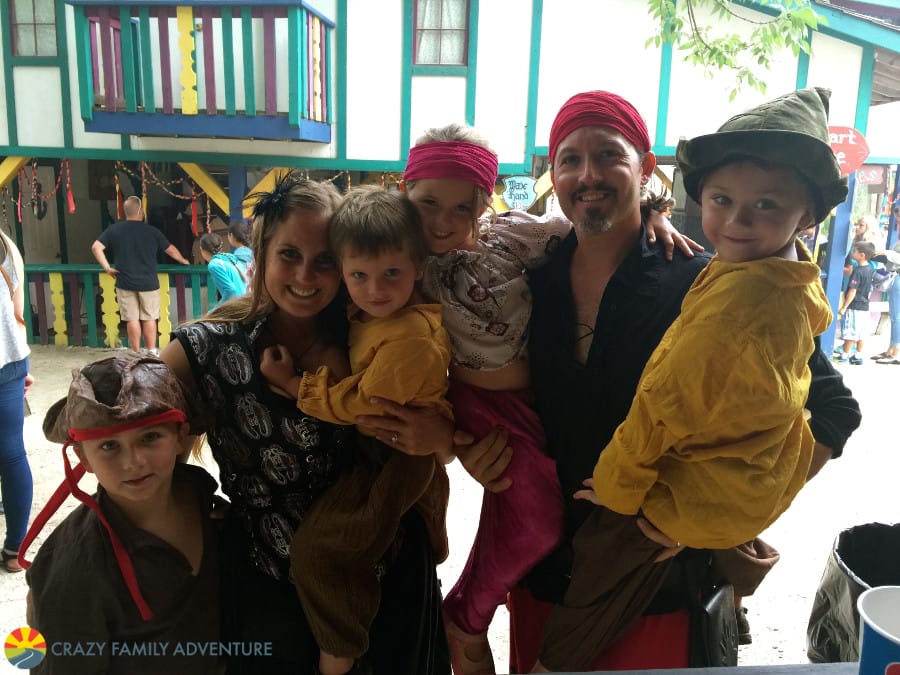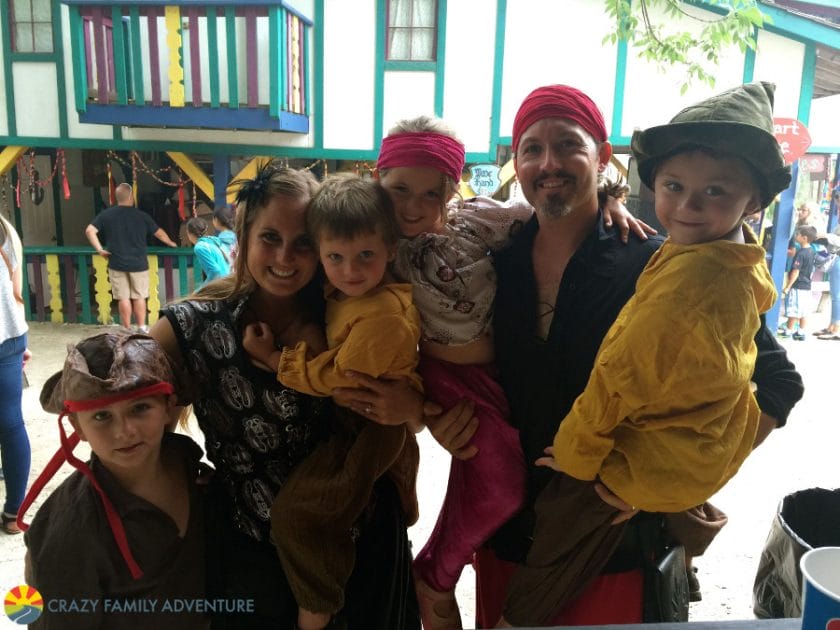 Visited with friends that we had missed while on the road!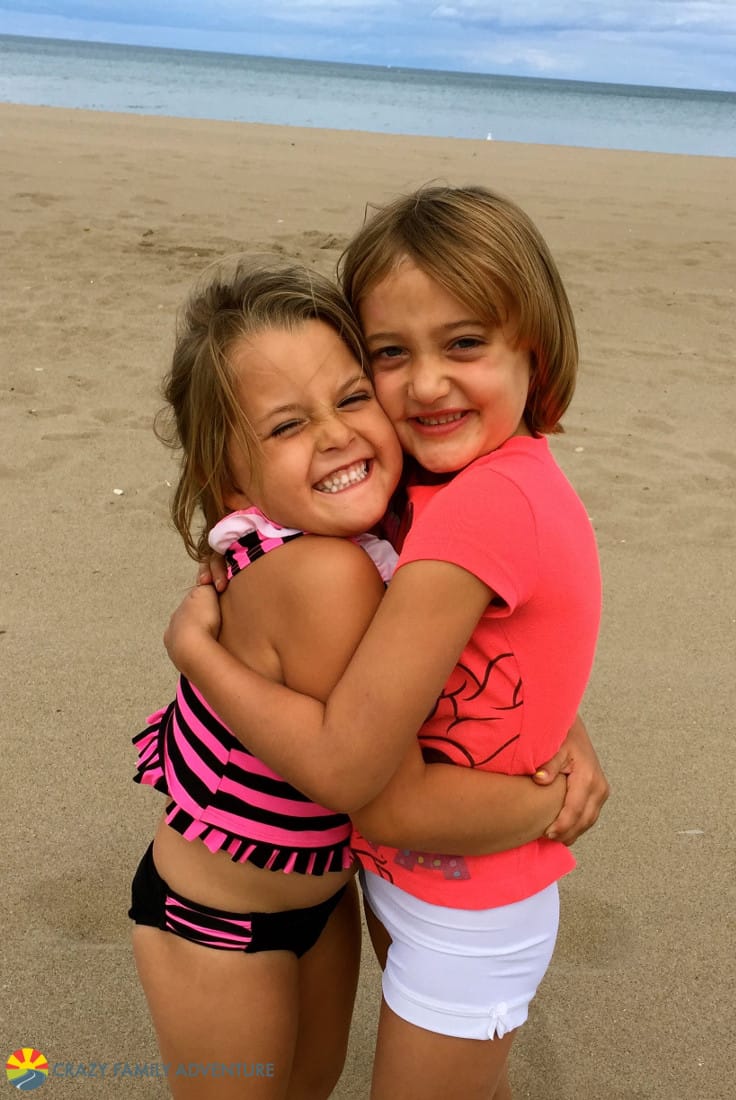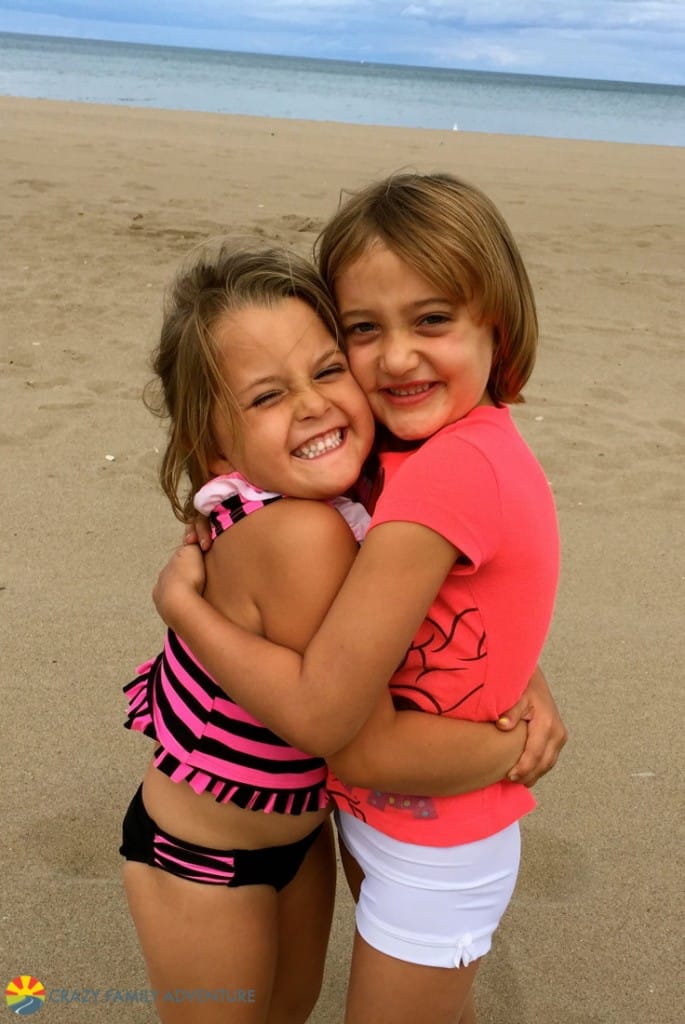 Went to local attractions that we love. Green Meadows farm in East Troy, Wisconsin.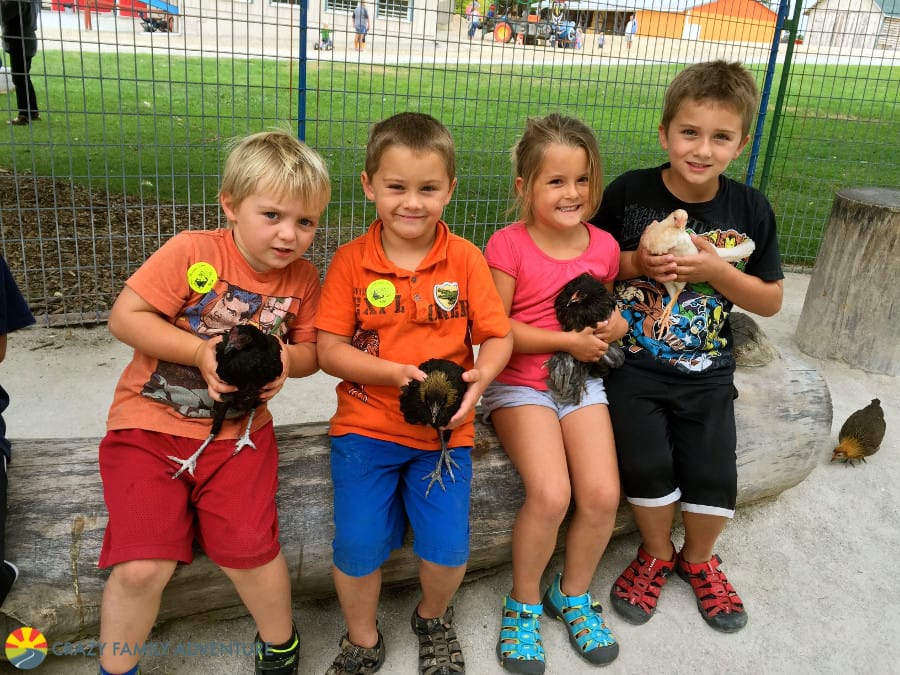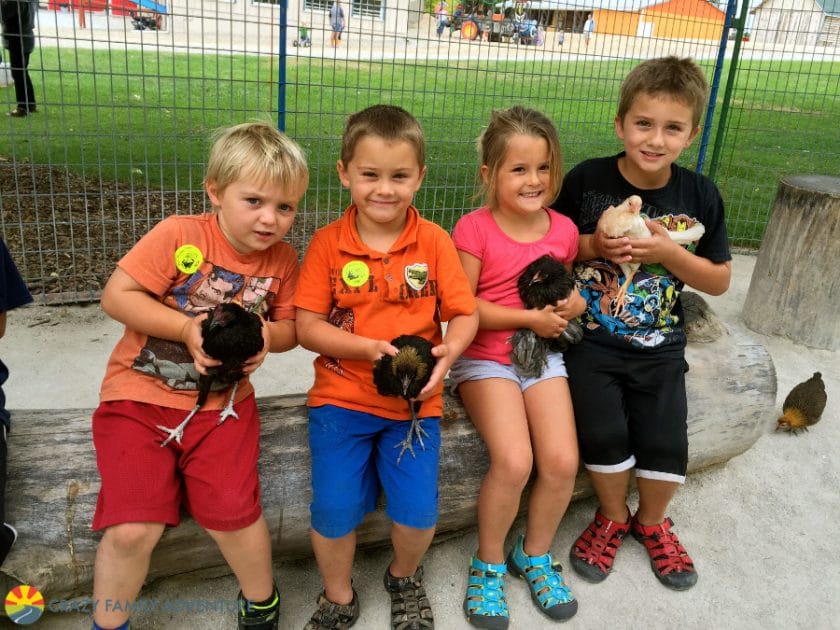 Took the dogs with us and went family camping with Craig's family in Illinois.
Then got ready to head back out to Missouri for the next Fulltime Family rally.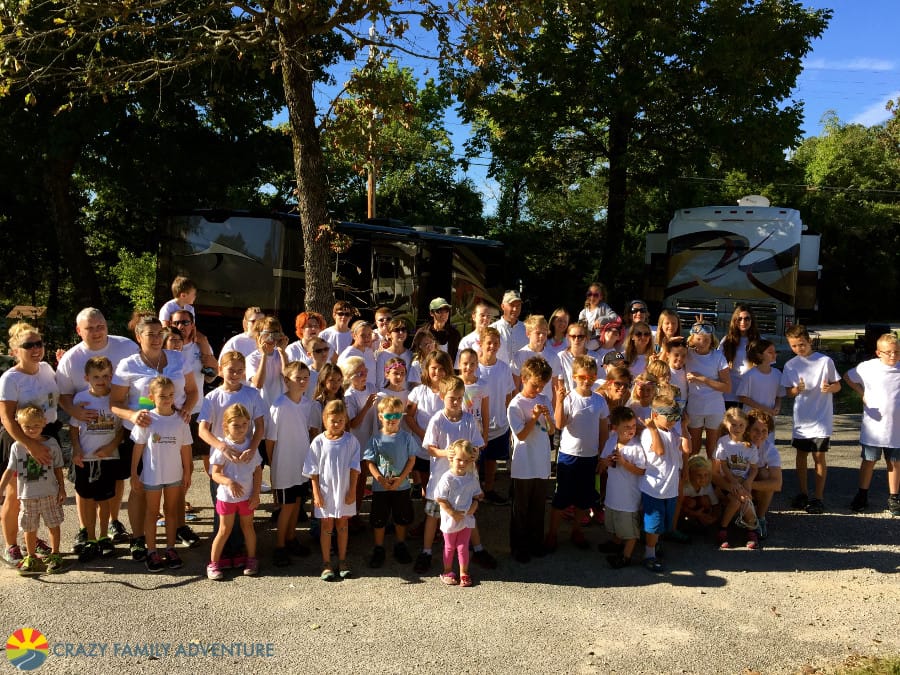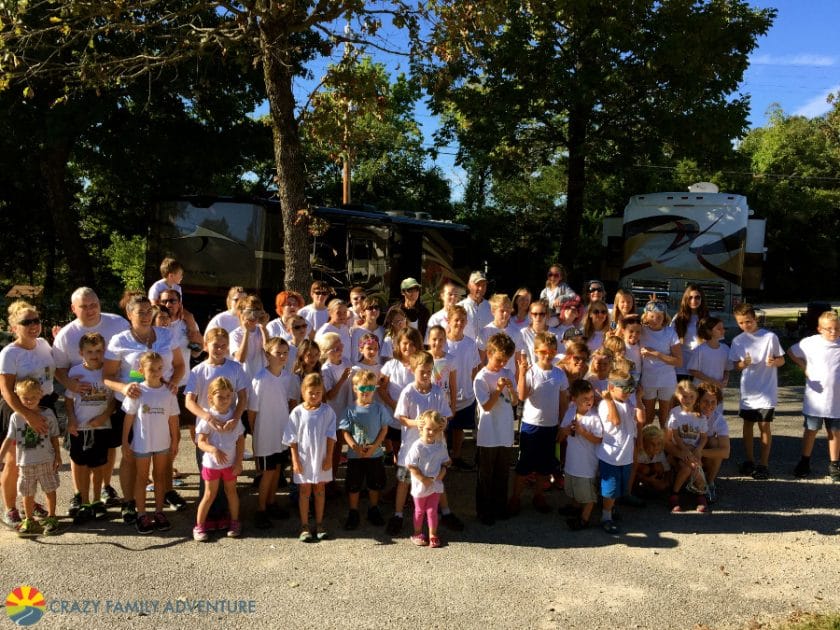 From there we headed to Alabama where we did some cliff jumping!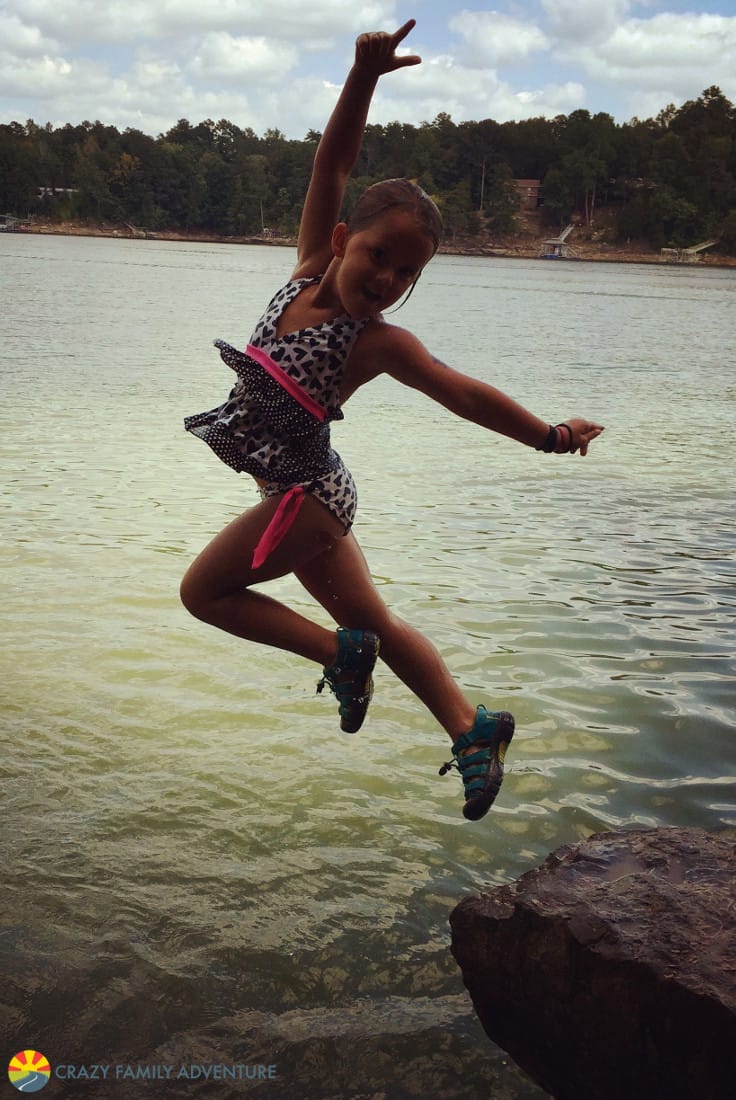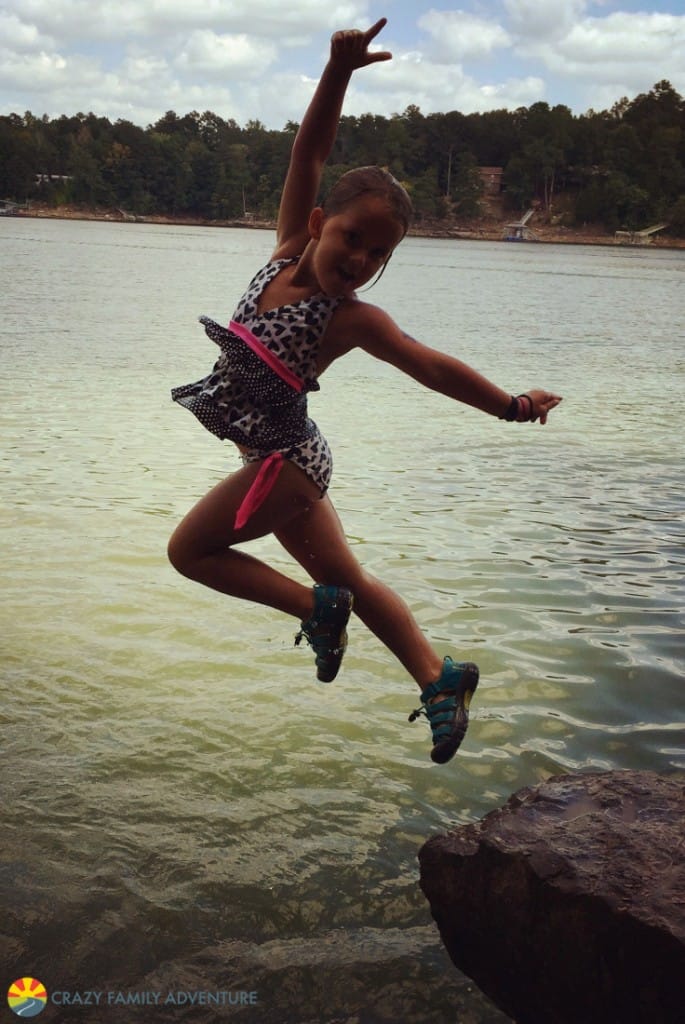 Went hiking.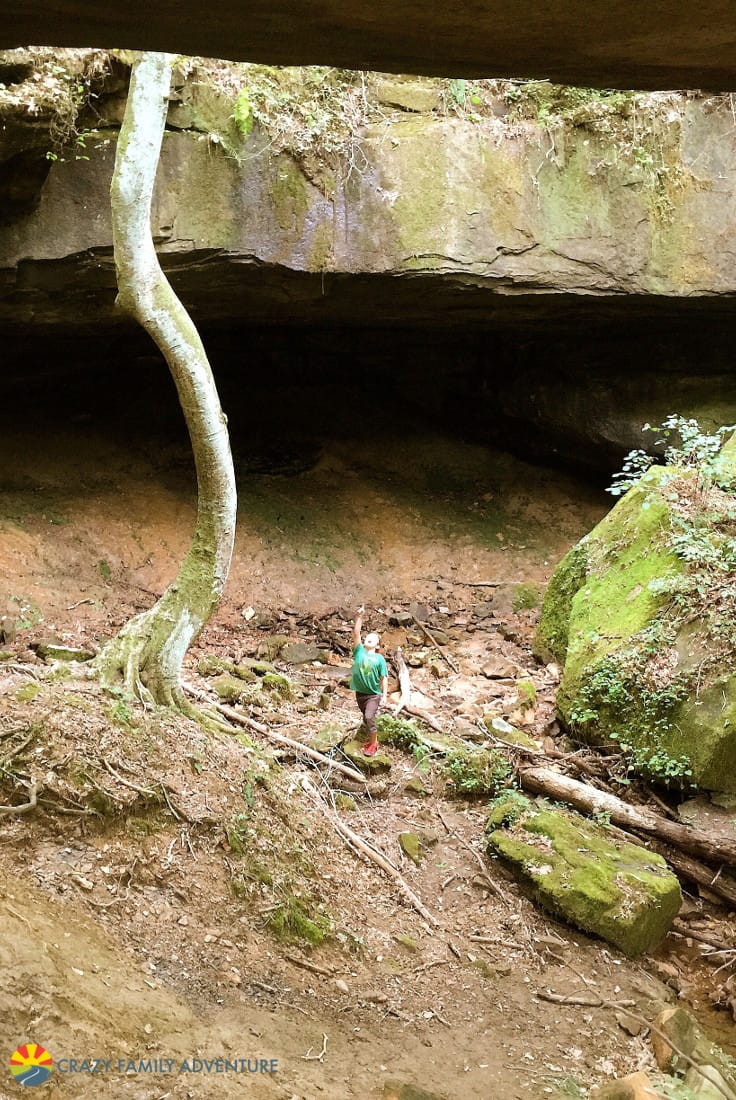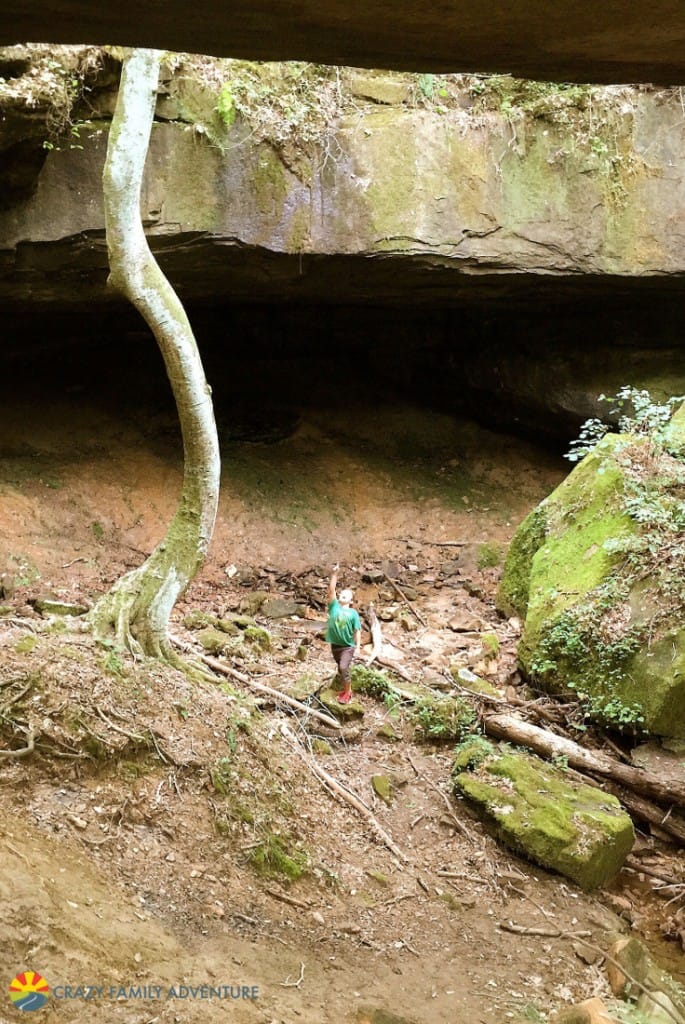 Found an awesome children's museum in Birmingham, Alabama.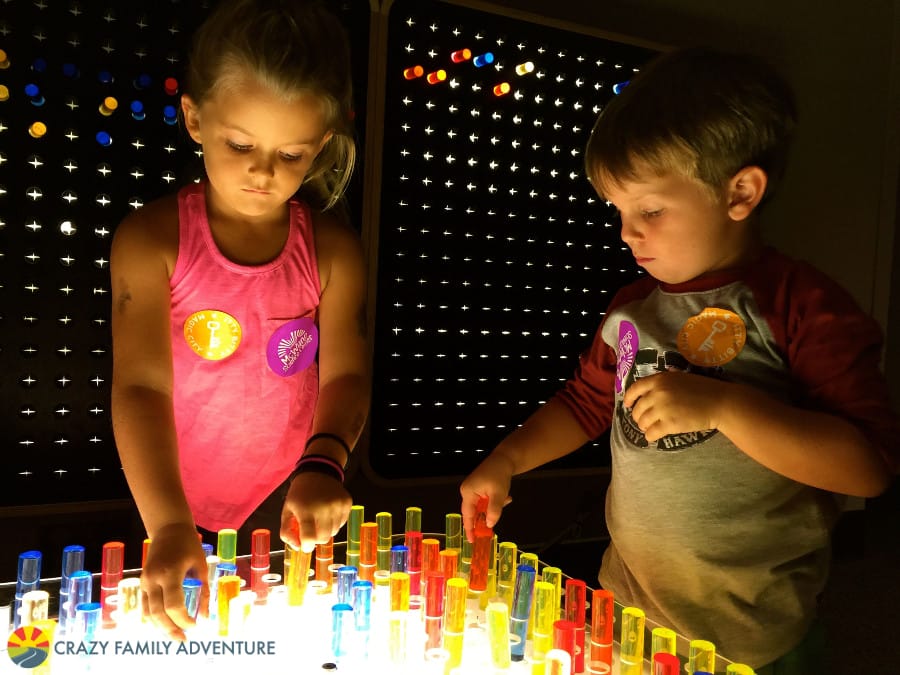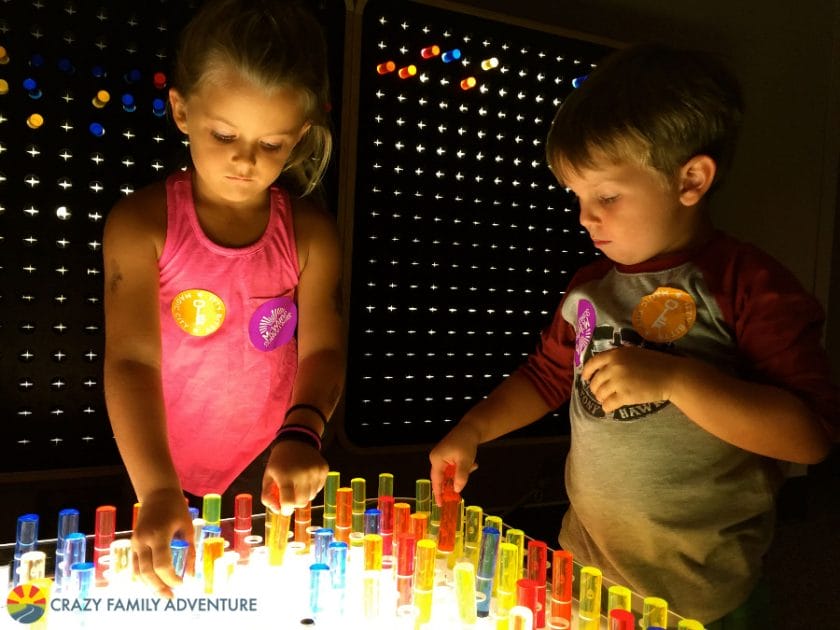 Visited the US Space and Rocket Center in Huntsville, Alabama.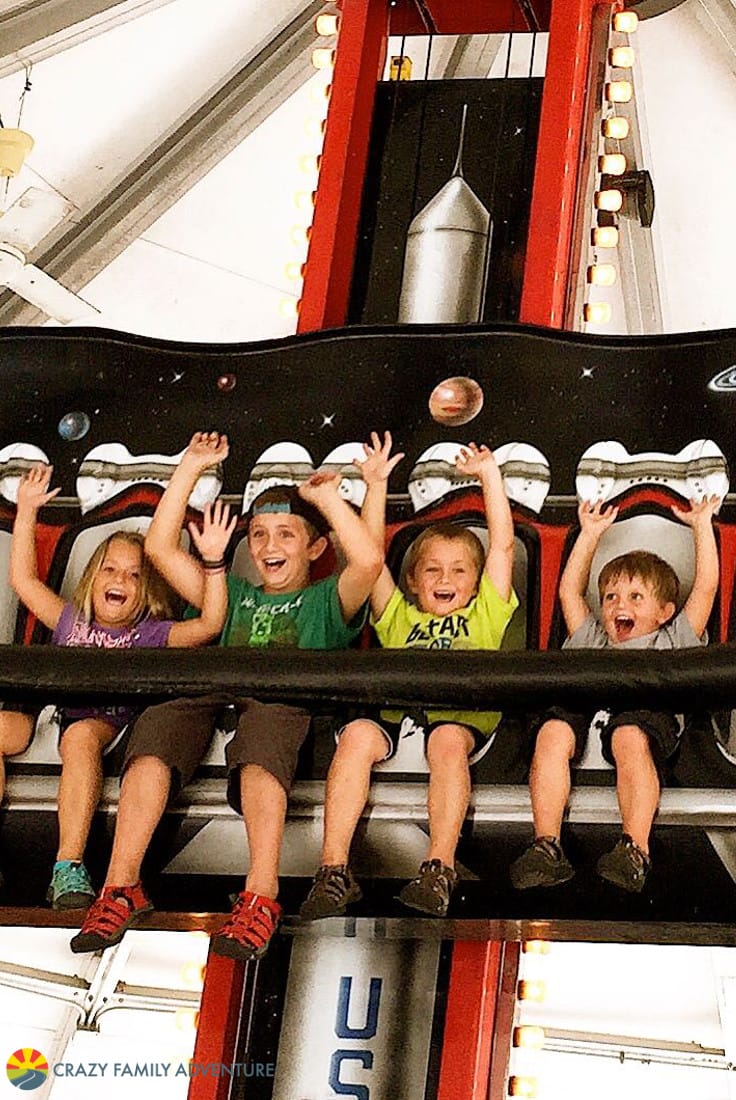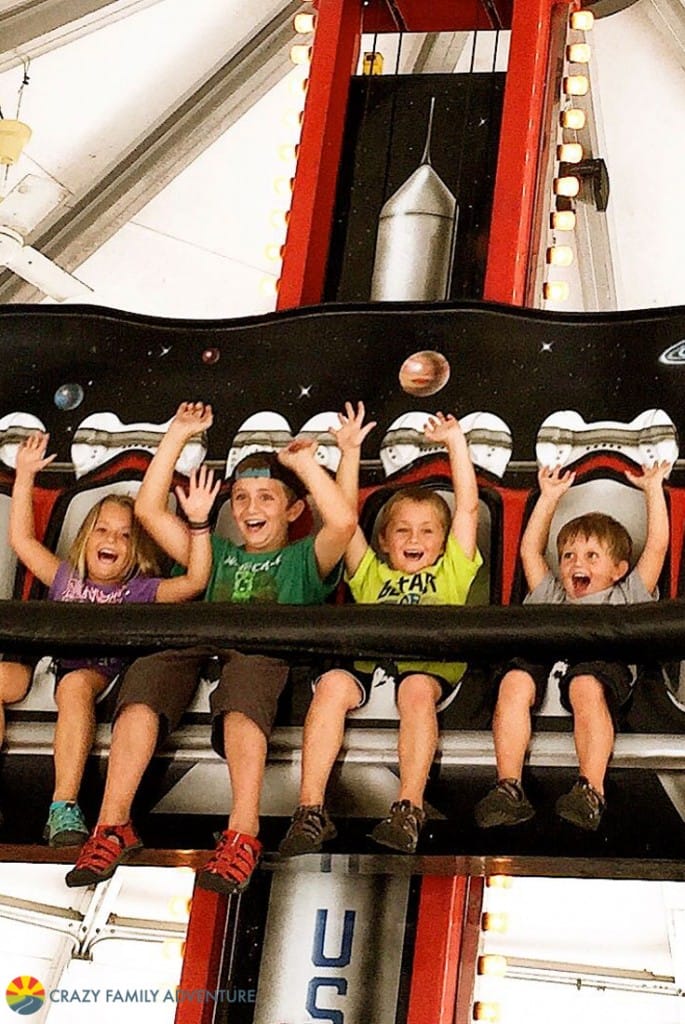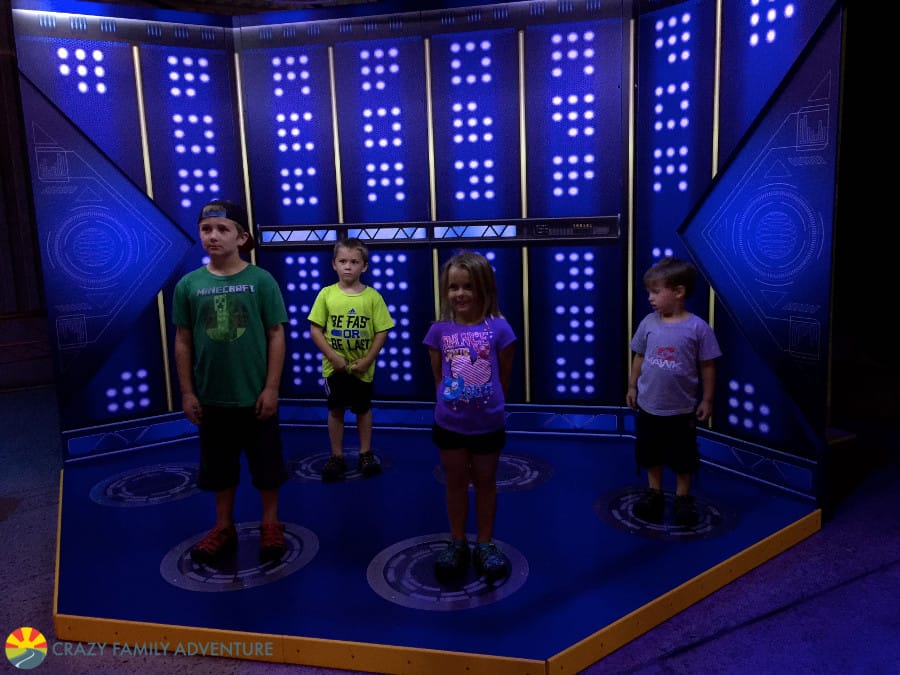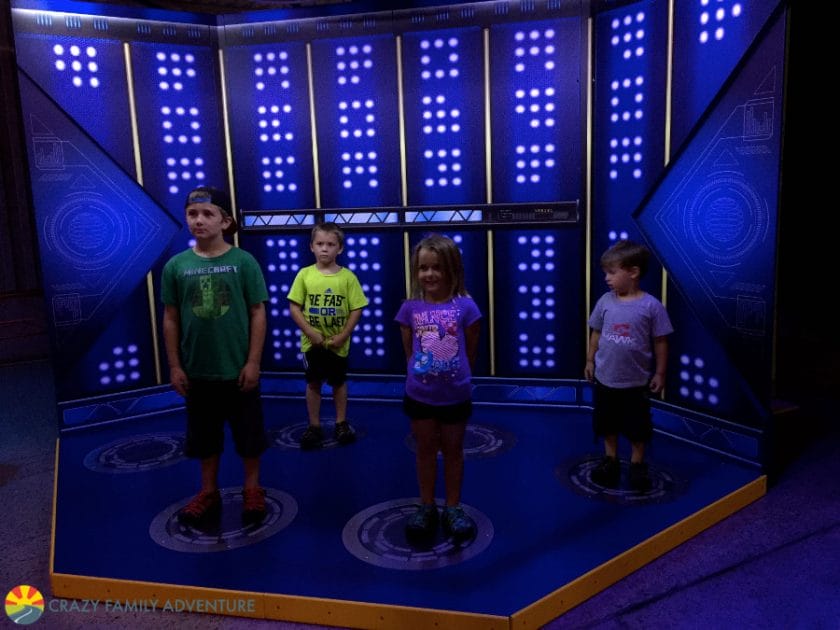 From there we went over to Atlanta, Georgia. We visited the Coca Cola experience. The all you can drink free samples of different flavored sodas from all over the world was the best part!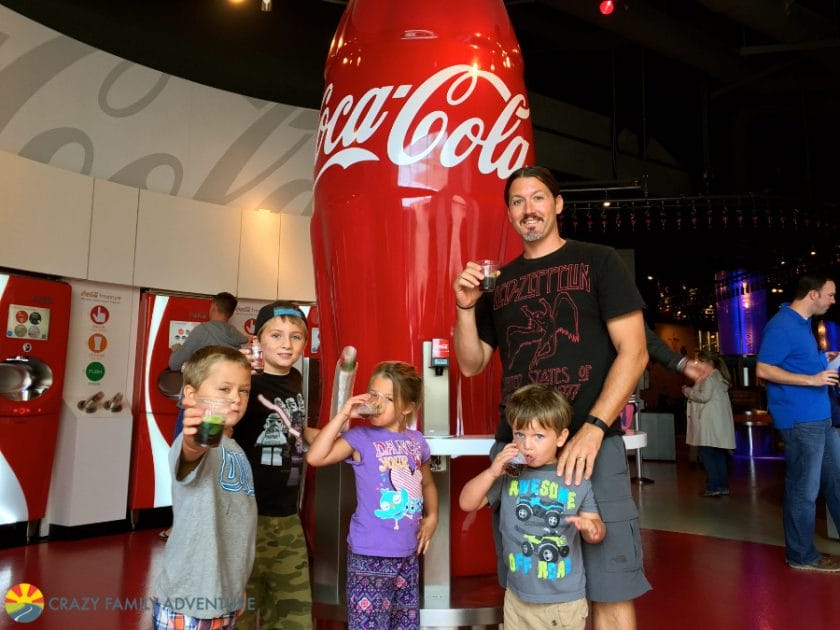 We also visited the Martin Luther King Jr. National Historic Site.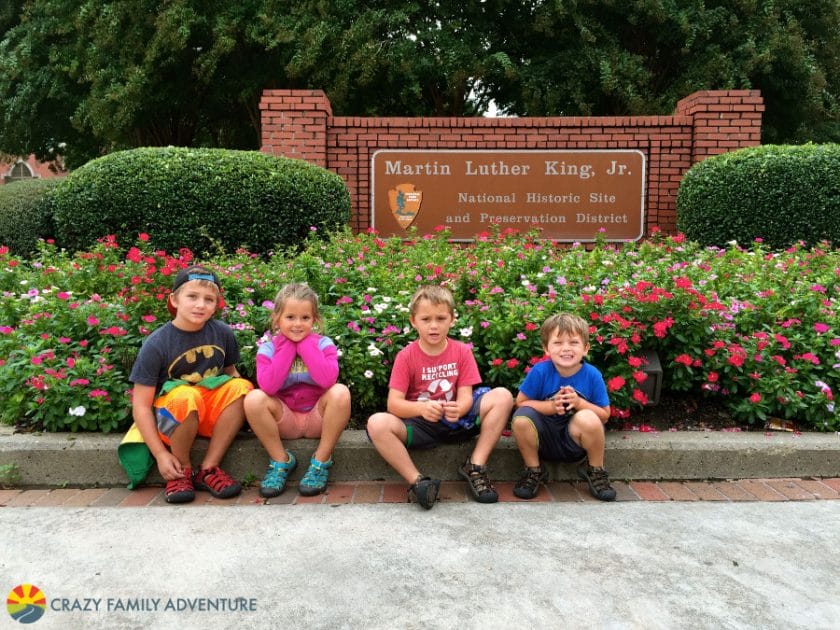 Before heading over to Stone Mountain, Georgia.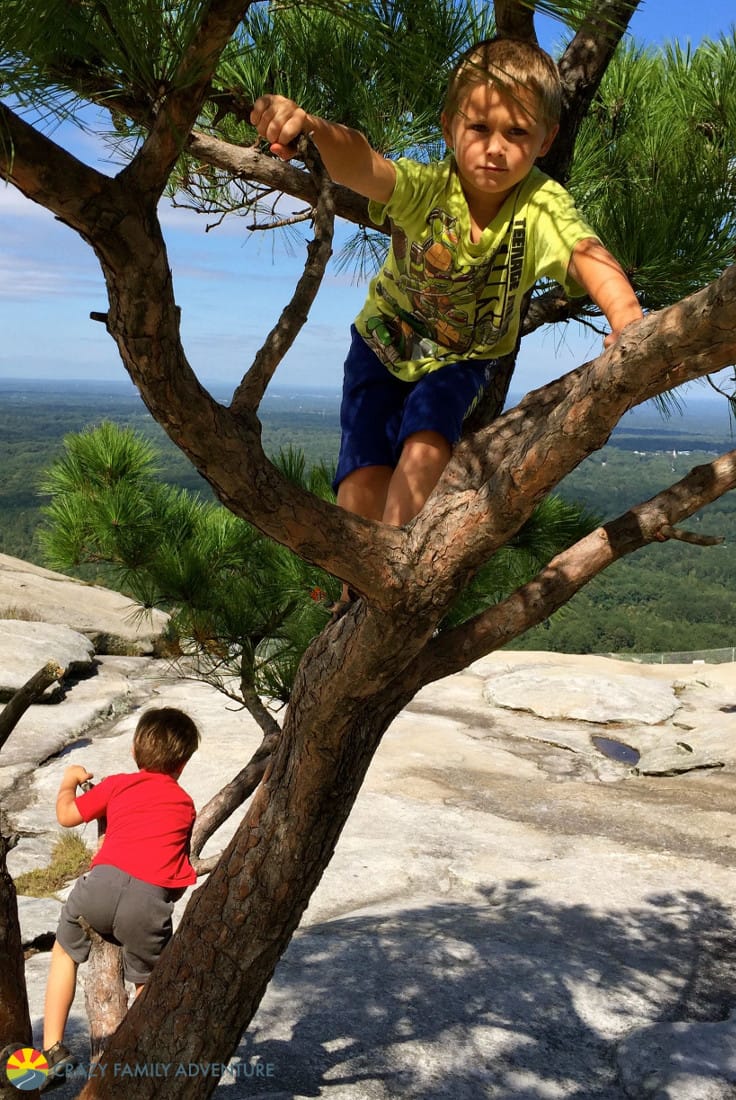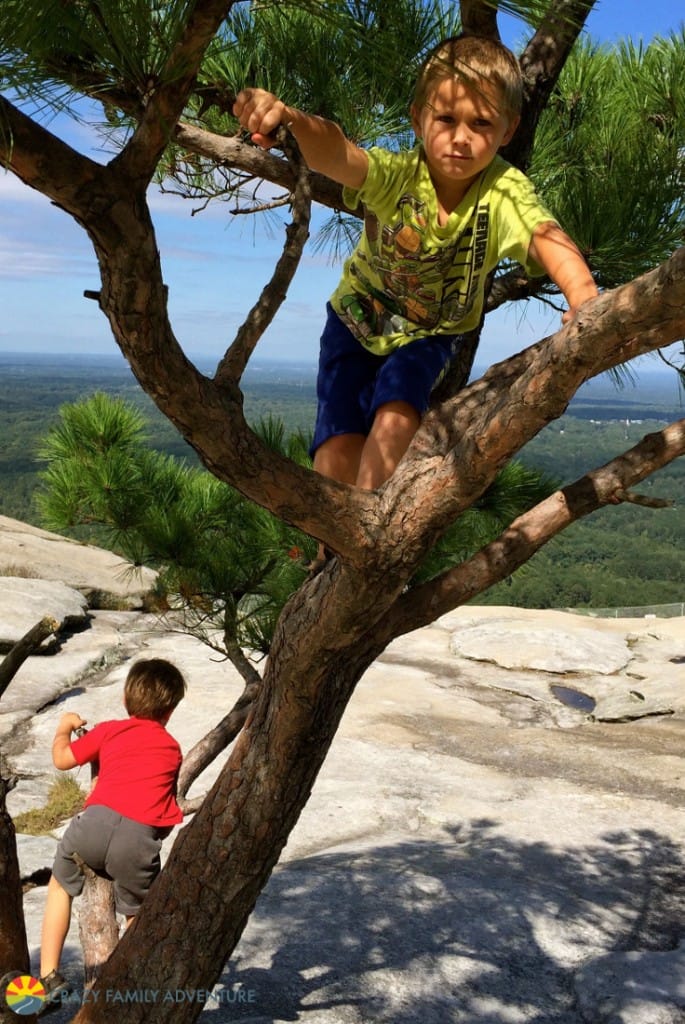 Savannah, Georgia was our next stop. And it was as cool as I pictured it would be.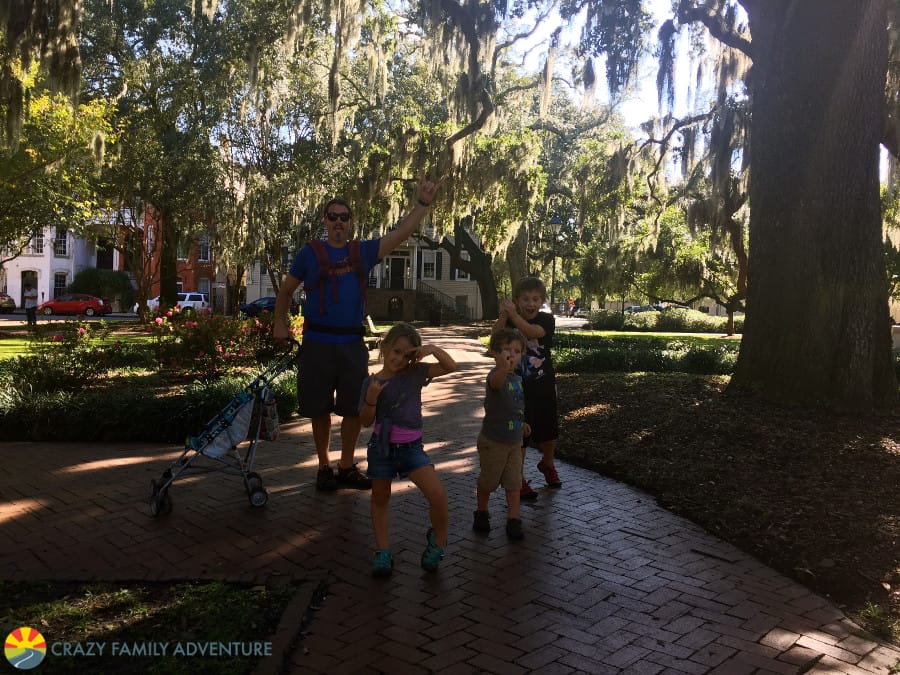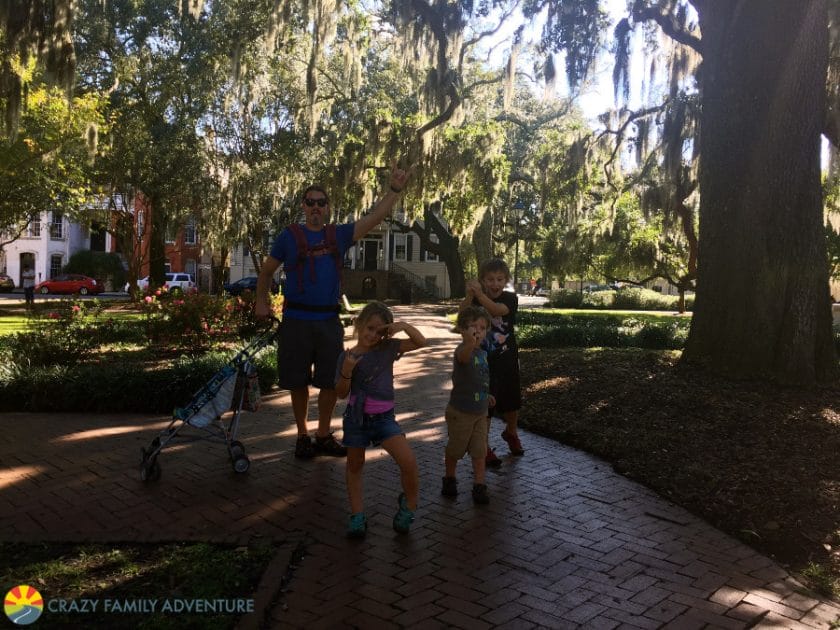 While in Savannah we visited Tybee Island.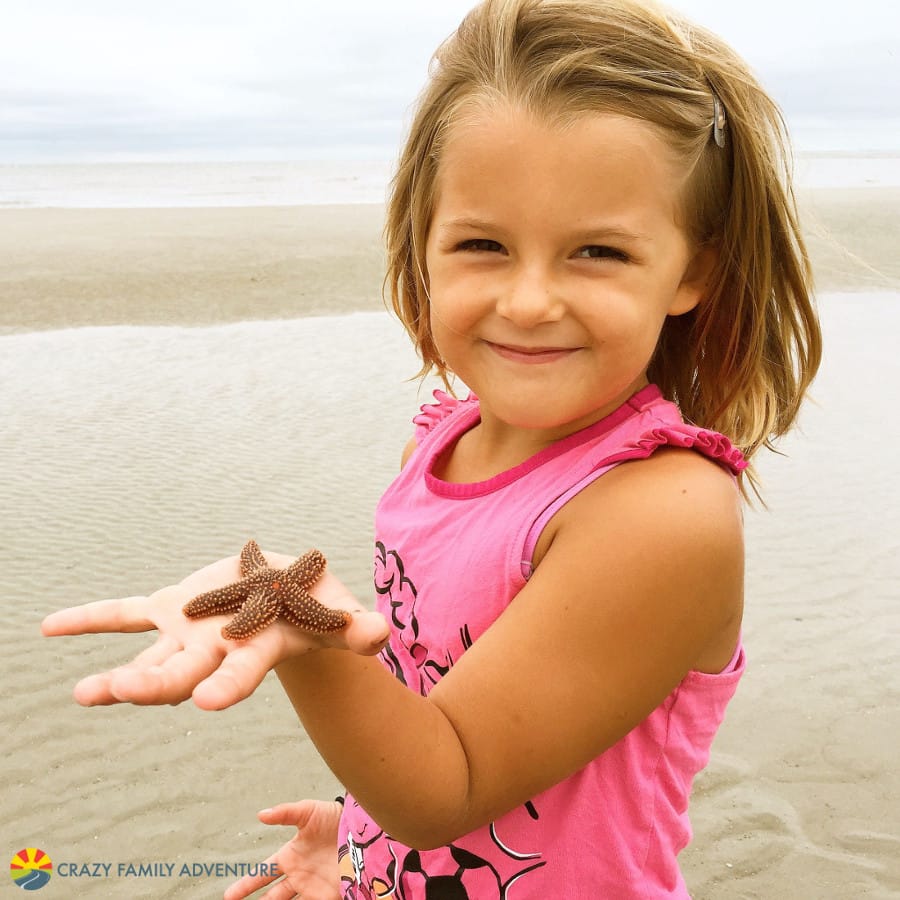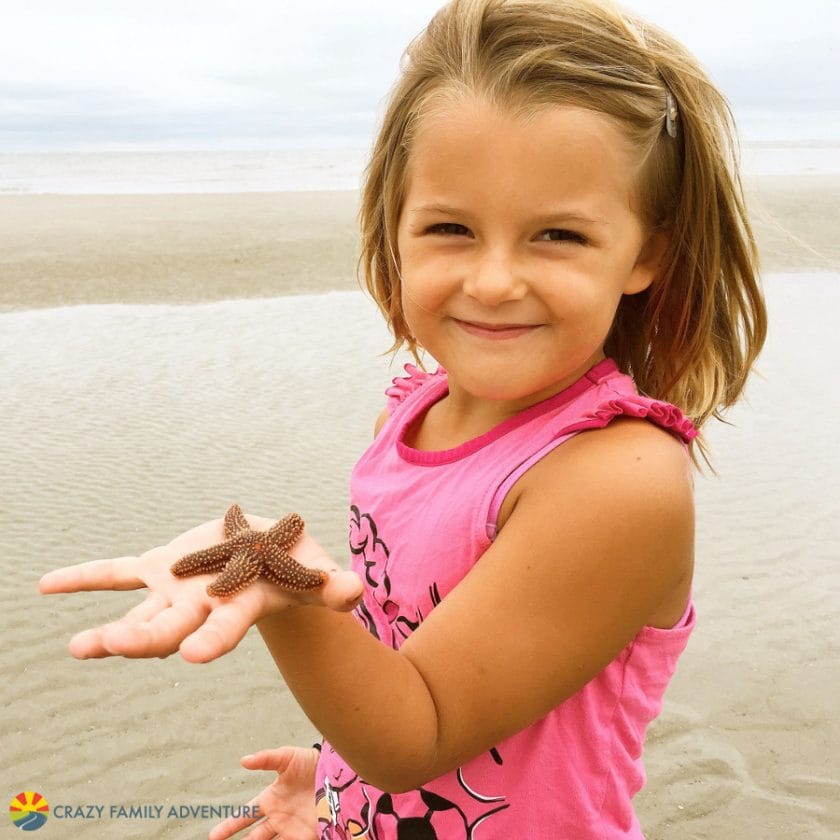 And Fort Pulaski.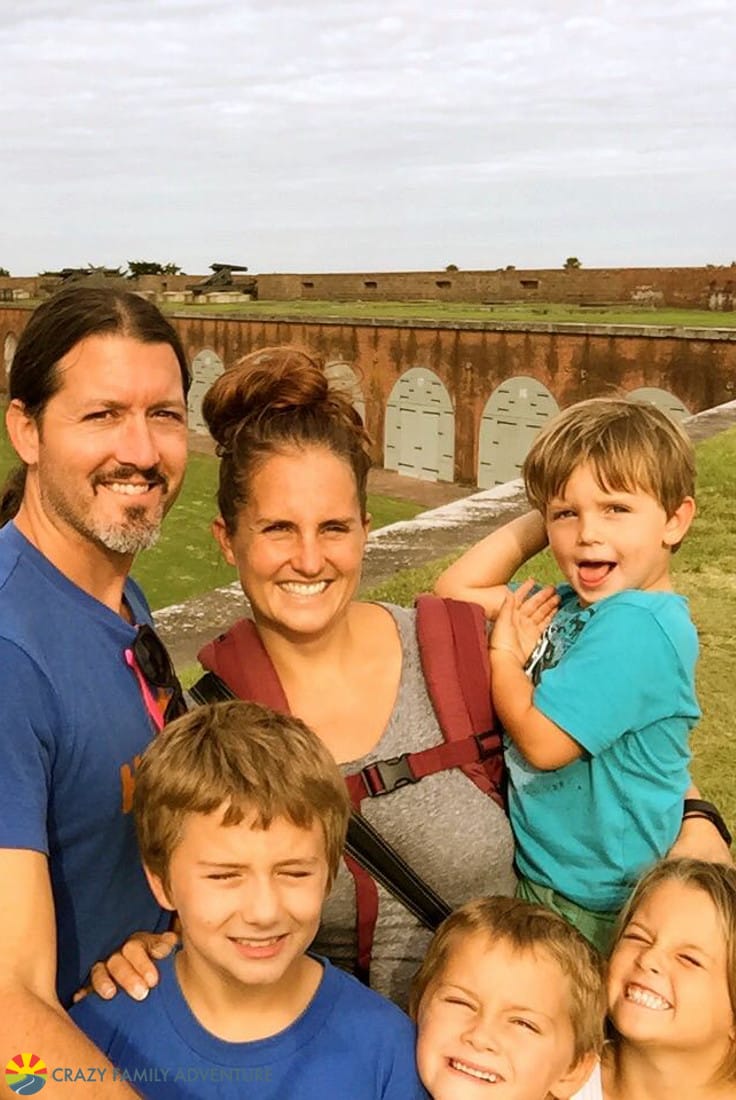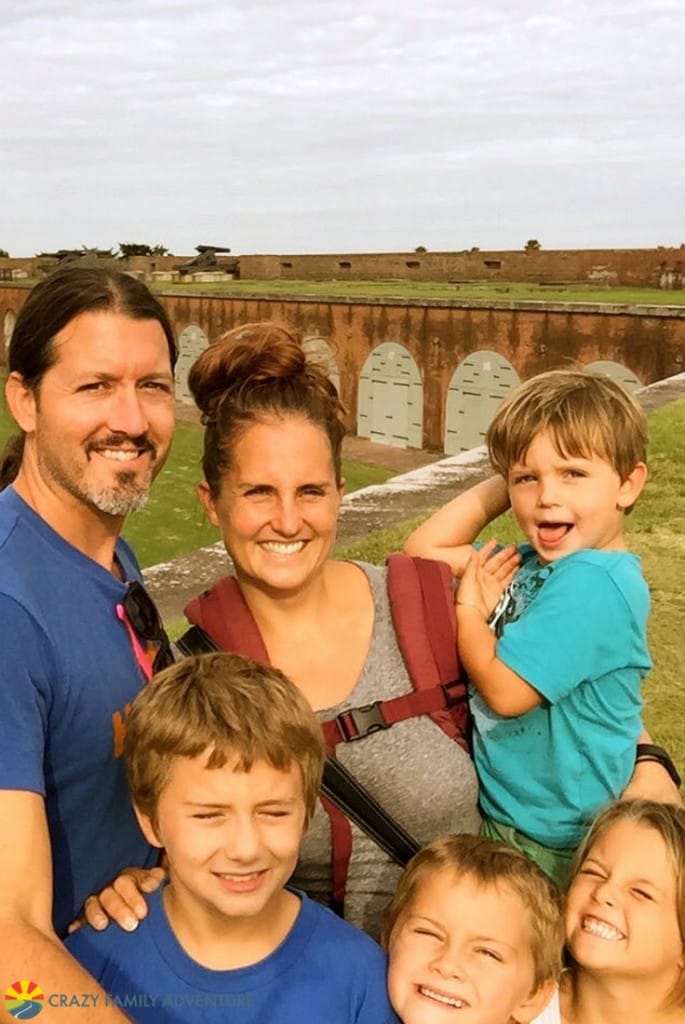 Next stop was Jekyll Island.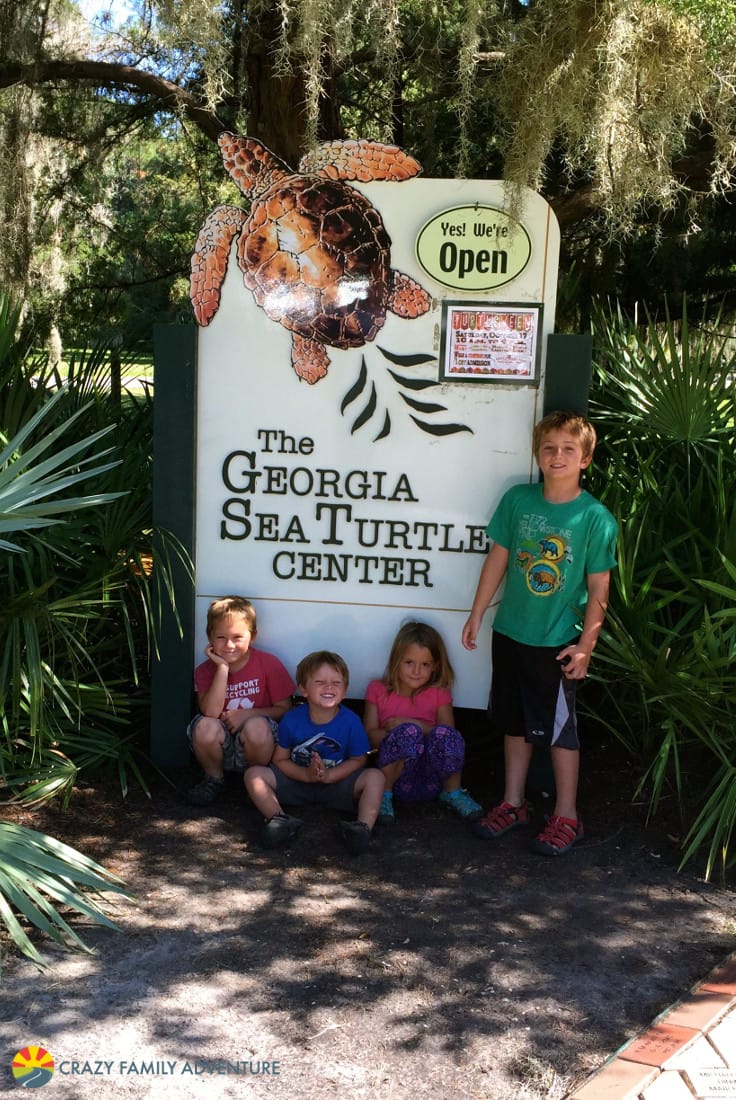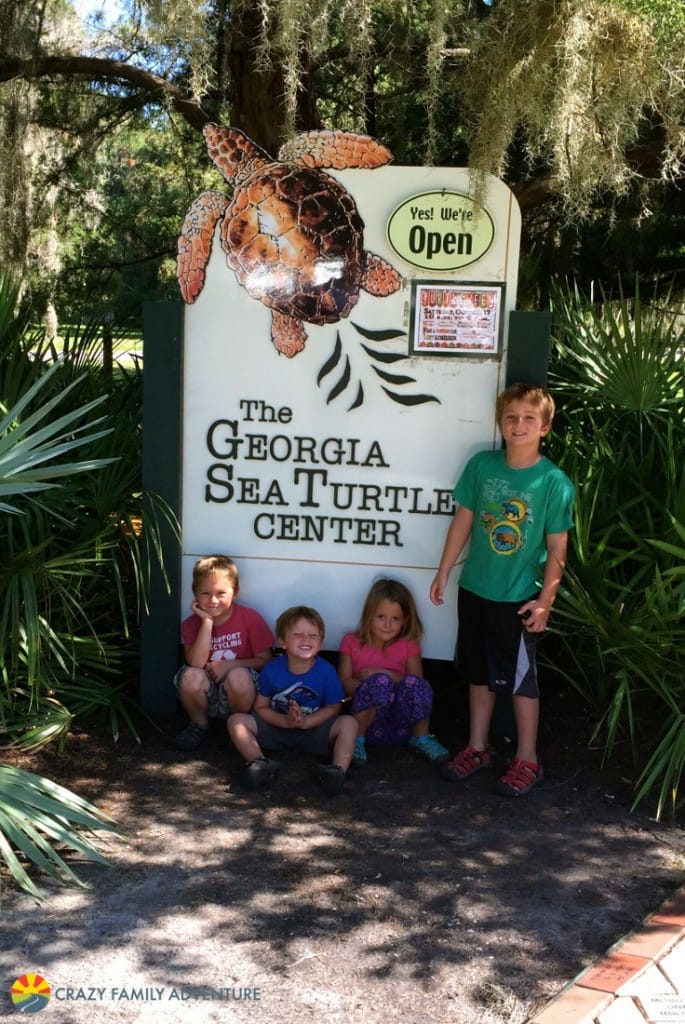 From there we headed down to St. Augustine, Florida. We had the amazing experience of petting and feeding a Dolphin at Marineland Dolphin Adventure!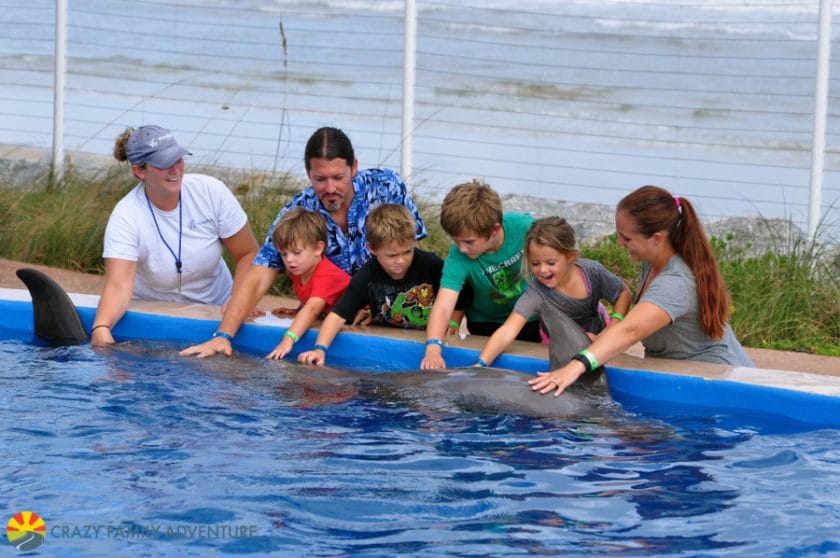 We also got to hold an alligator at the Alligator Farm in St. Augustine, FL.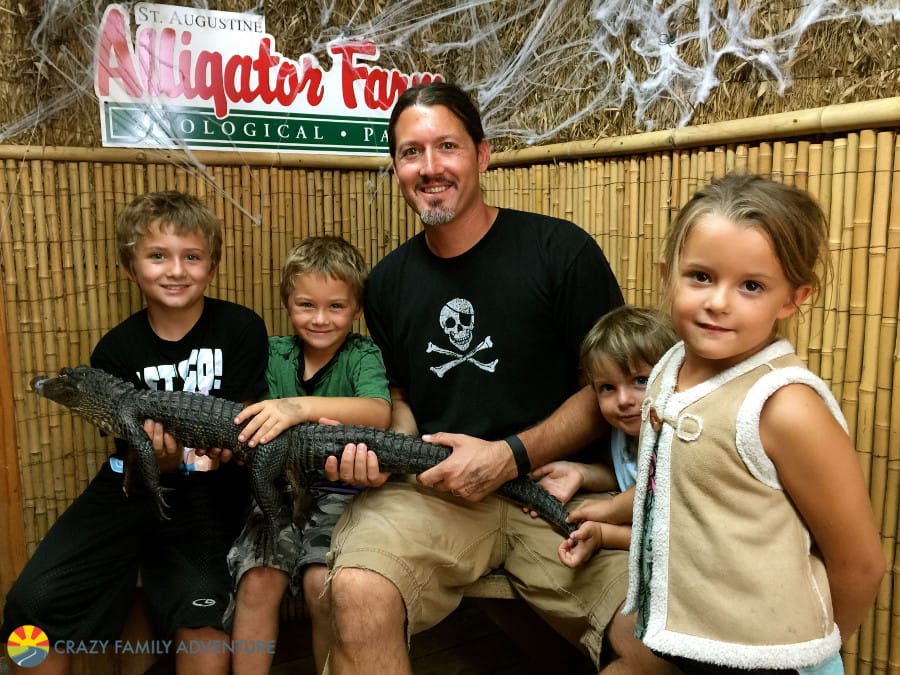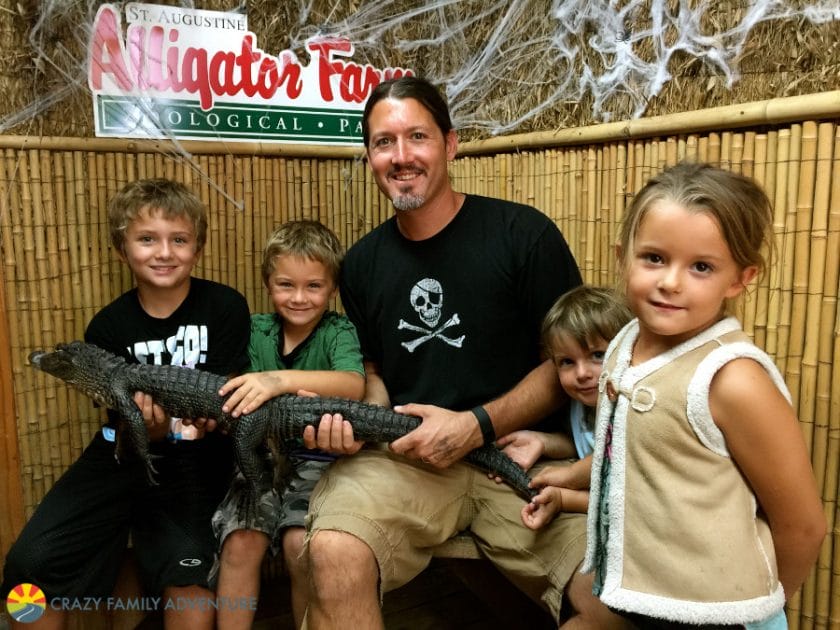 There was so much history in St. Augustine and it was a great place for dogs!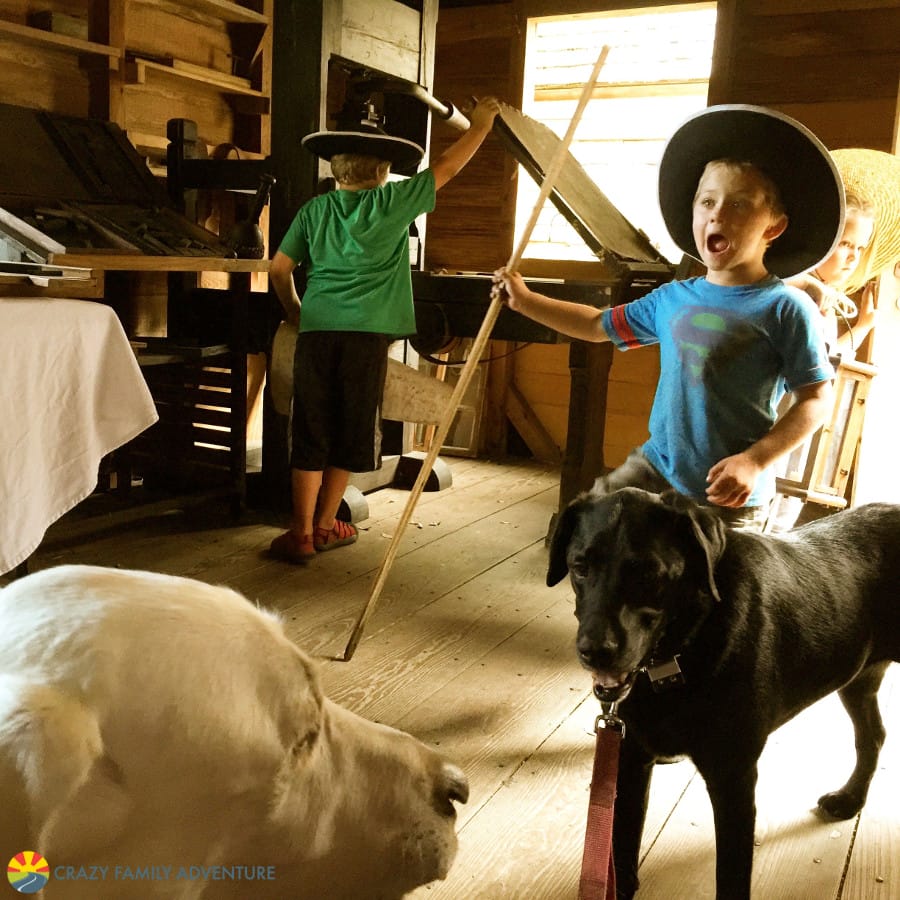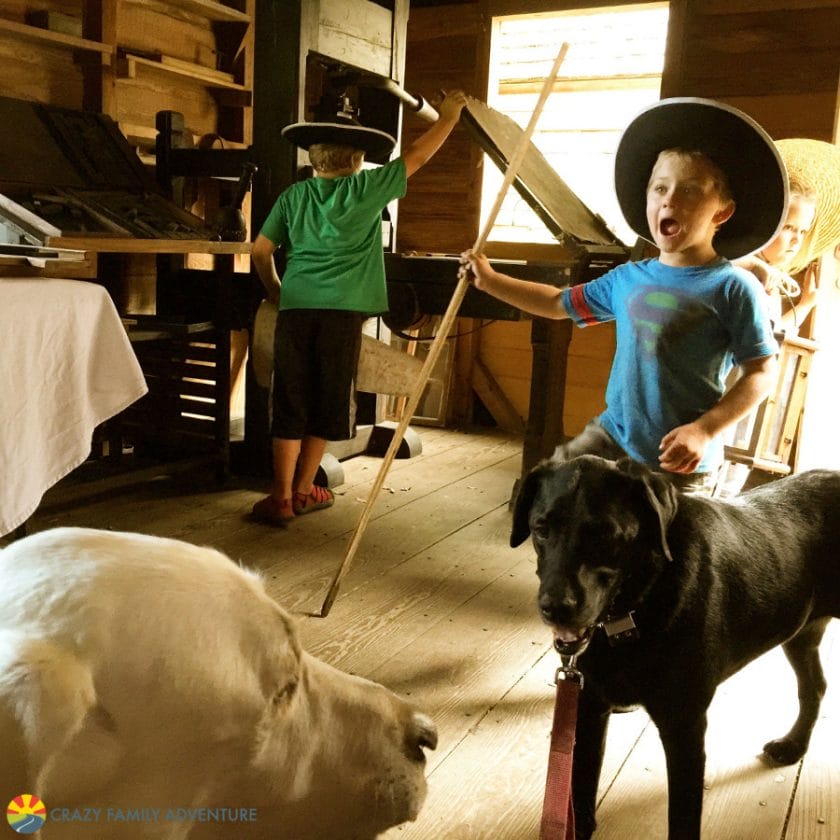 We then drove across Florida to meet our friends again from Adventuring While Were Young (www.adventuringwhilewereyoung.com) in Pensacola, Florida.
We found this awesome children's museum there.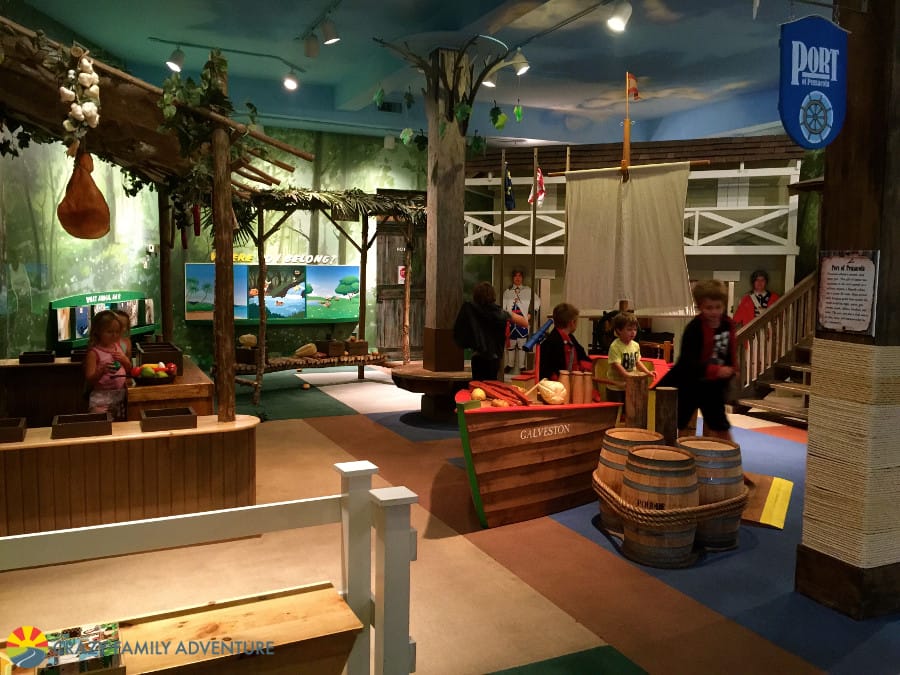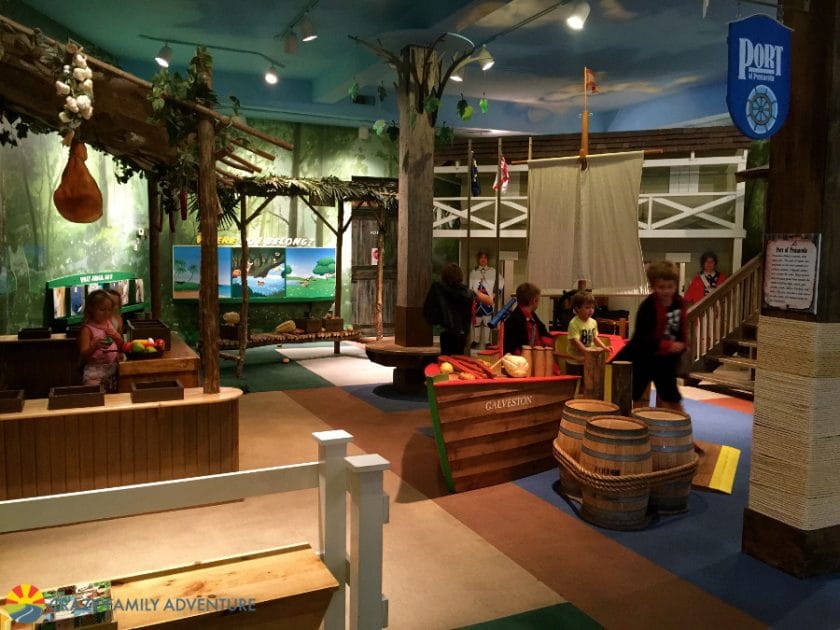 Saw the Blue Angles practicing at the National Naval Aviation Museum in Pensacola, FL.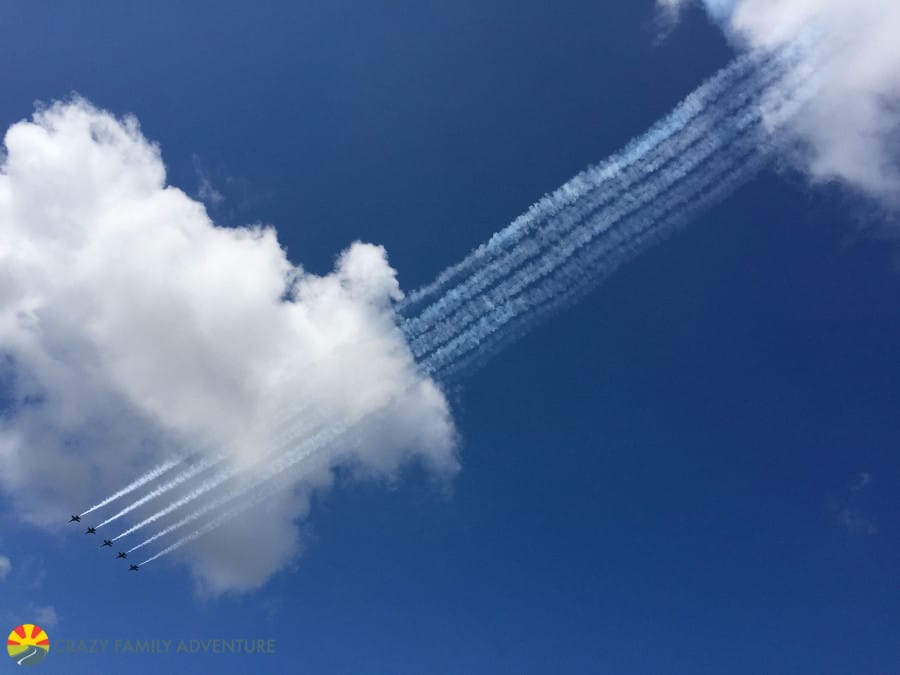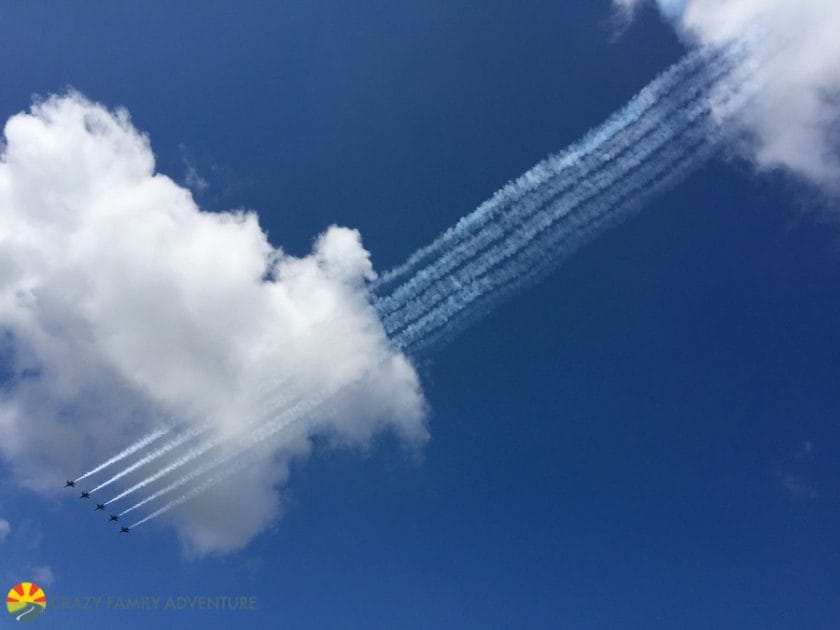 Pretending to fly a Blue Angel plane at the National Naval Aviation Museum in Pensacola, FL.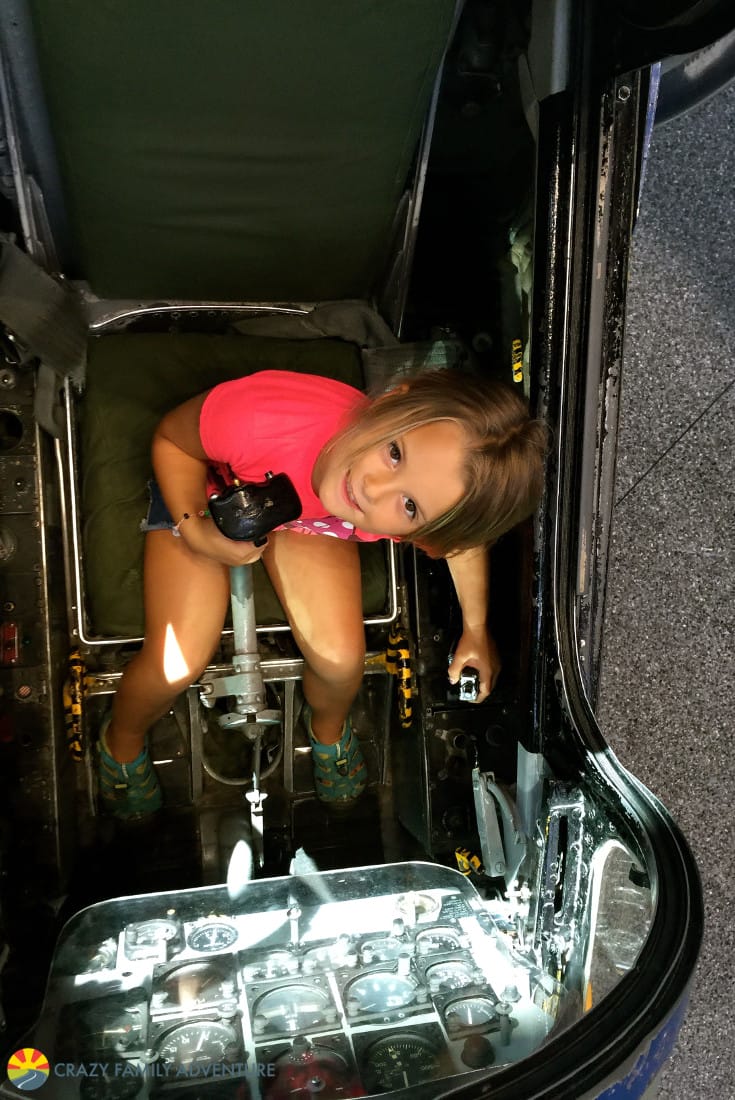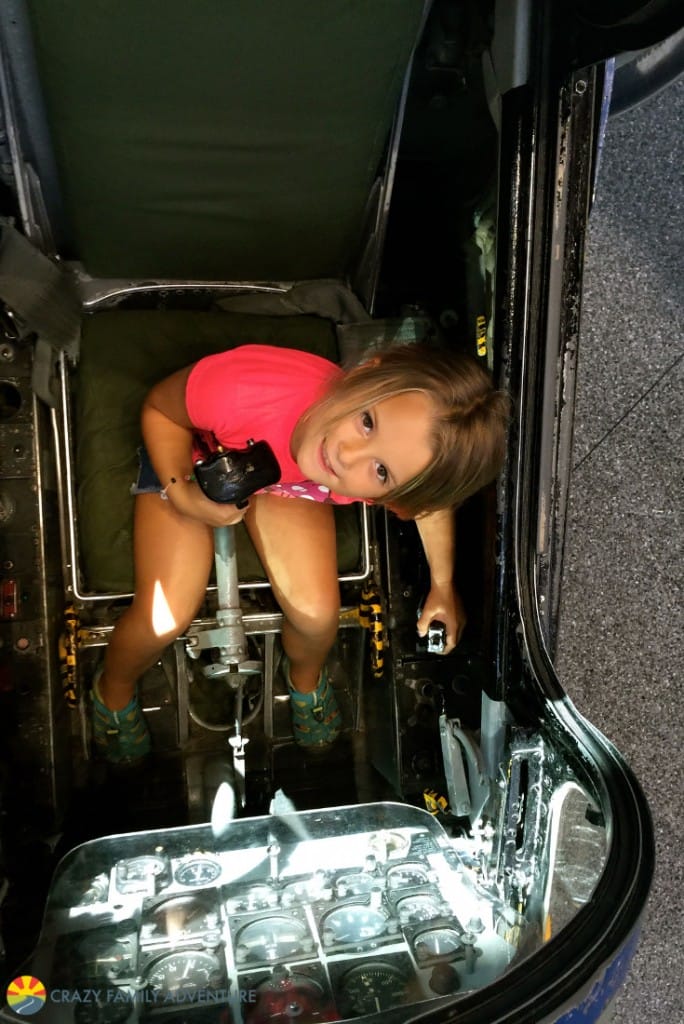 While in Pensacola we spent Halloween with other Full-time Families! Devoes On the Roll (https://www.devoesontheroll.com/), Woolfprints (http://www.woolfprints.com/), and Adventuring While Were Young (www.adventuringwhilewereyoung.com).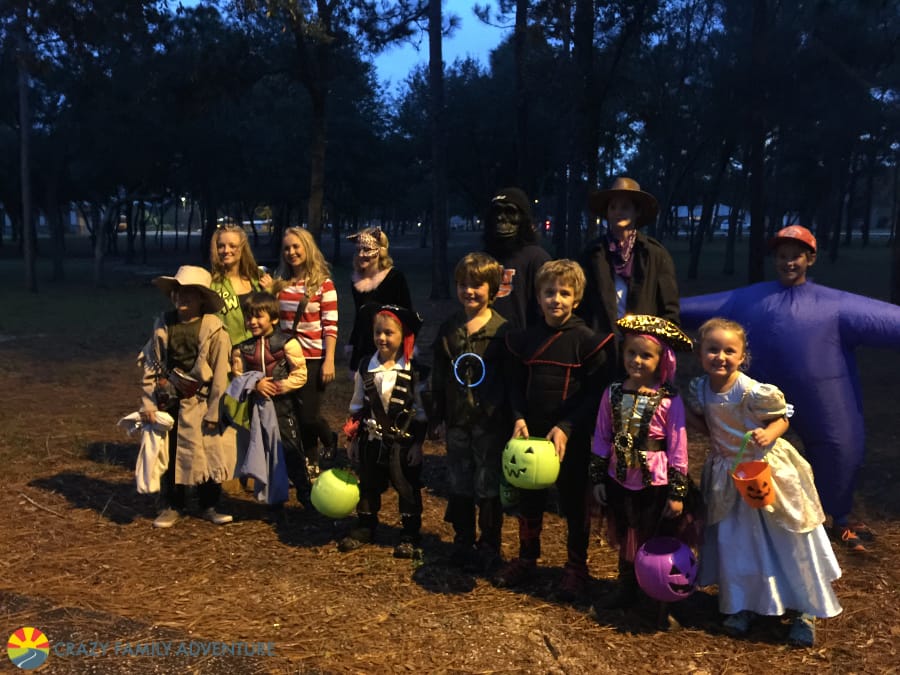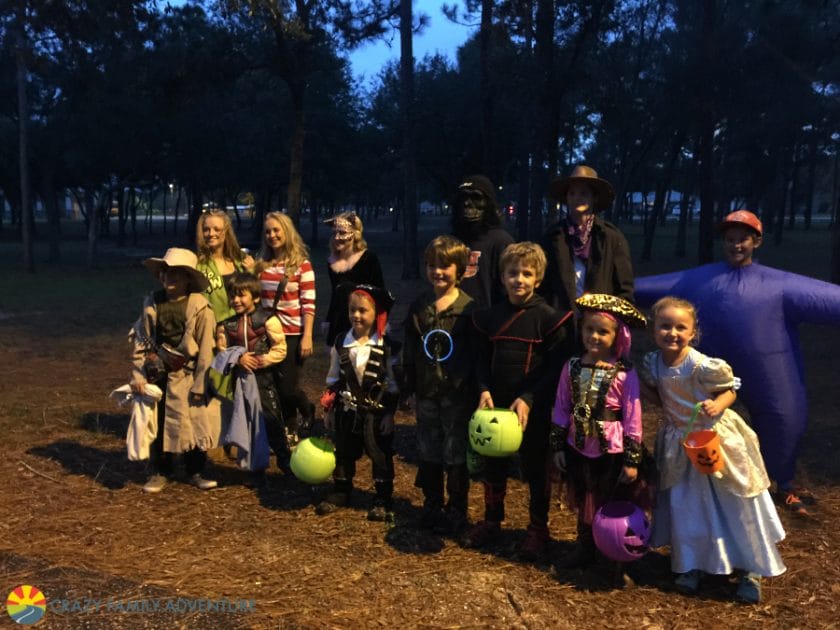 We are beach people so Pensacola was great!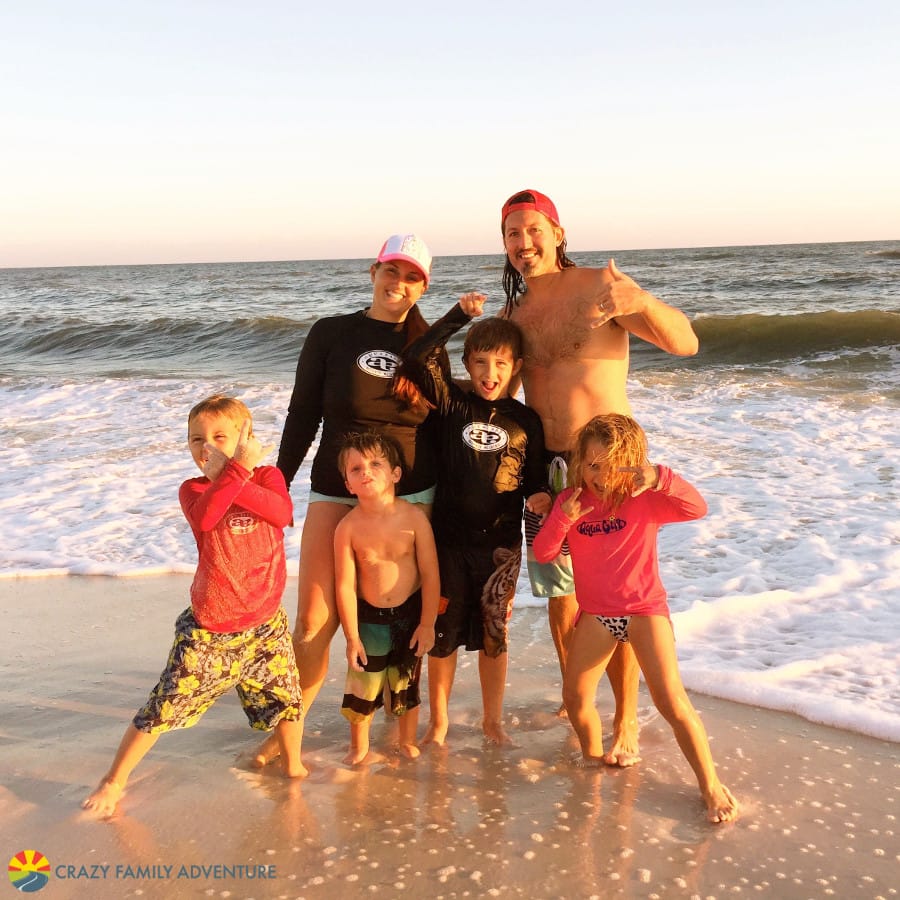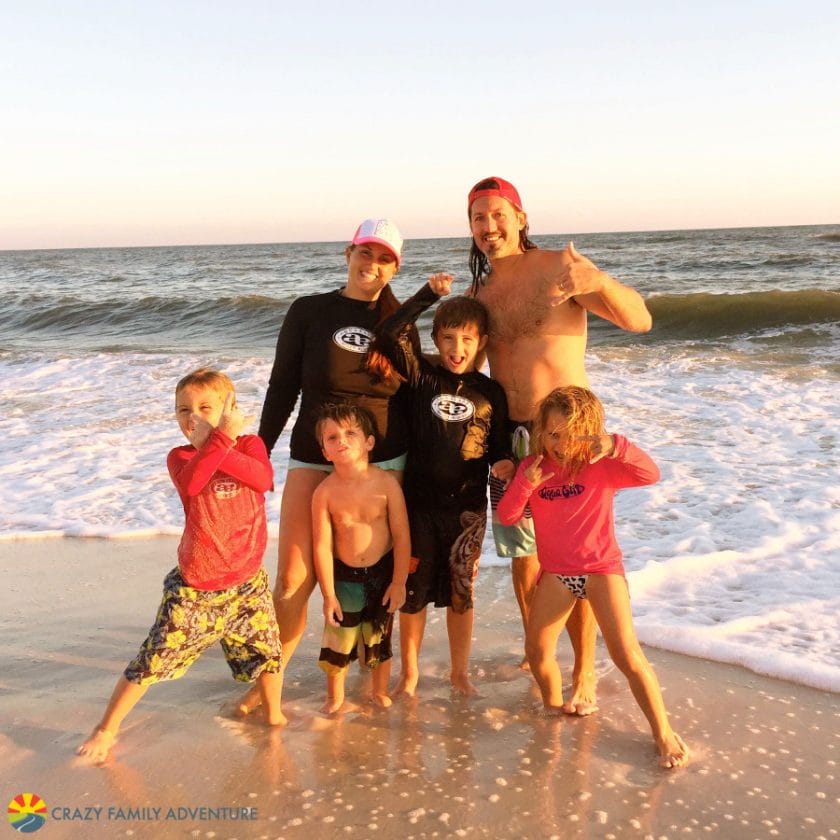 Next up was one of our favorite destinations the Emerald Coast in Florida! It is on the panhandle of Florida and includes Destin and Fort Walton. Our RV park was right on the beach!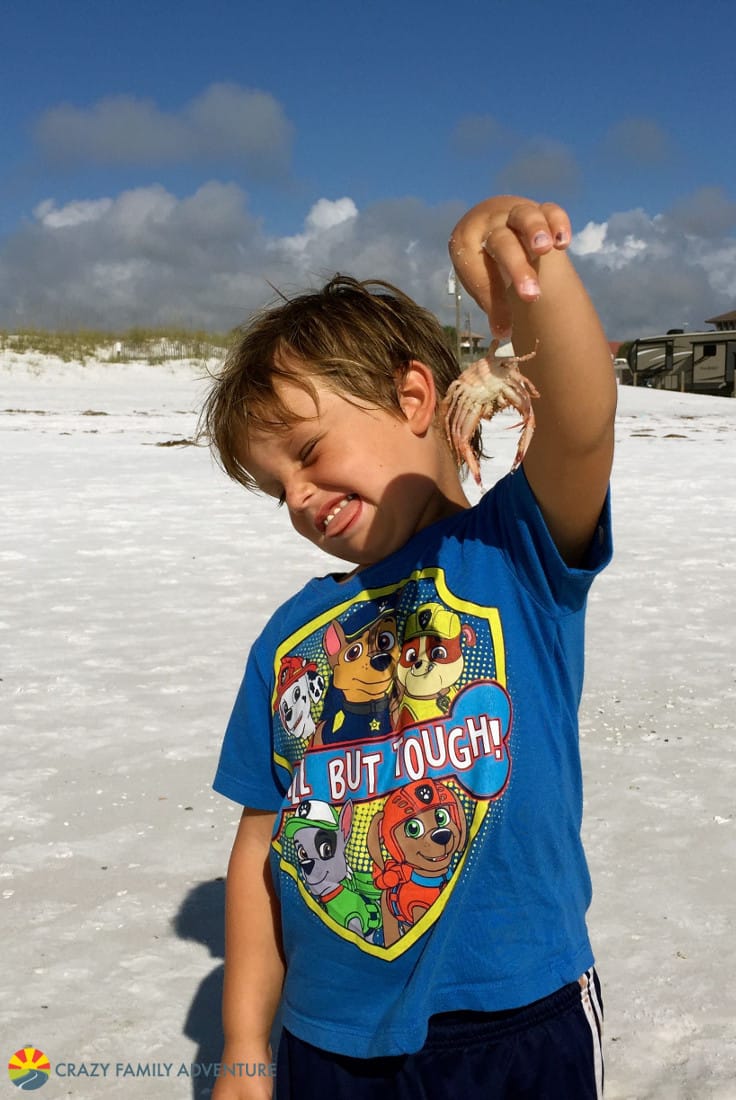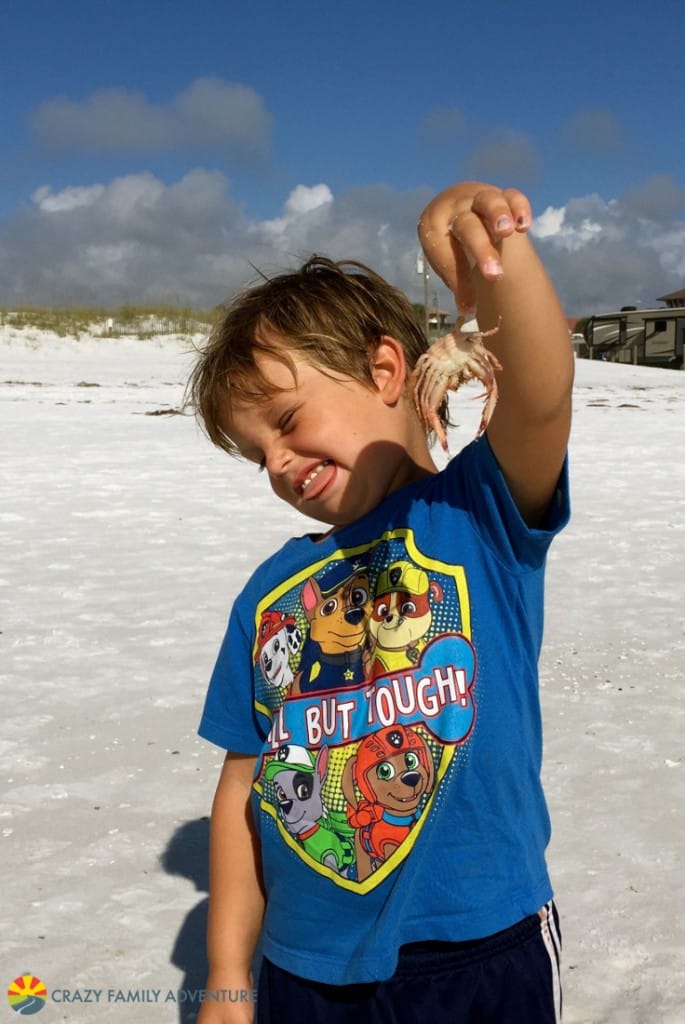 We had a blast hanging out on the white sand beaches and boogie boarding!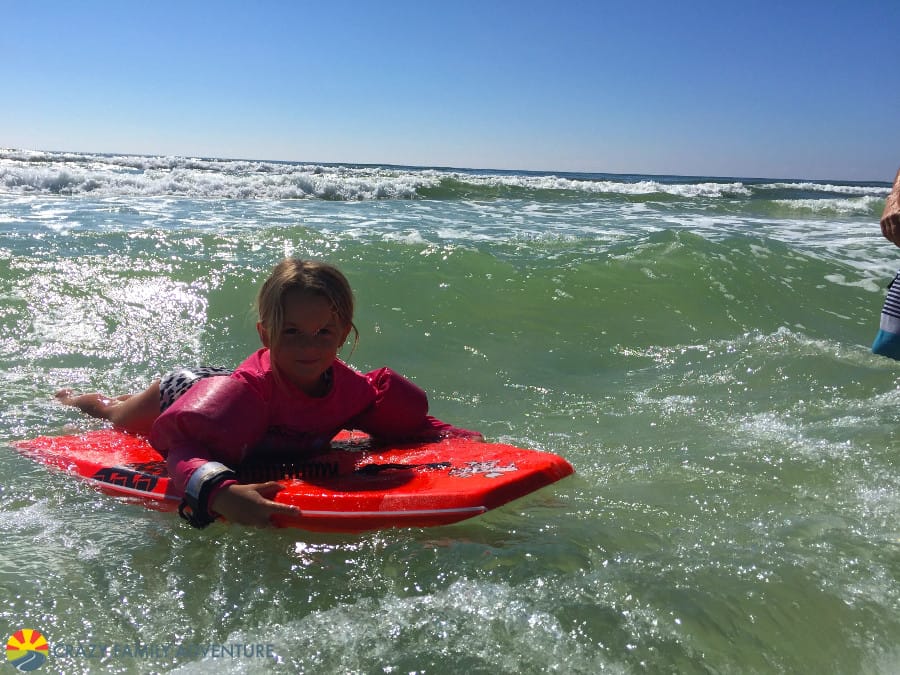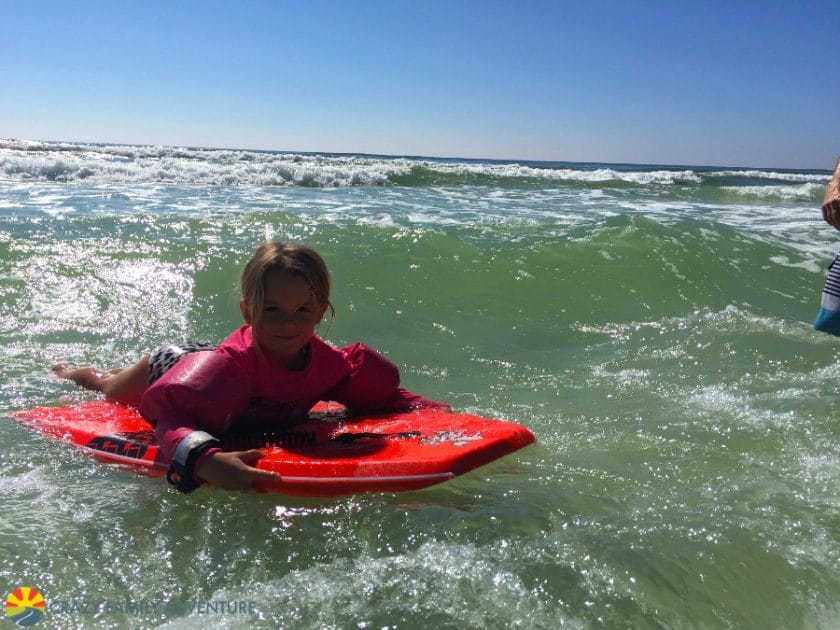 Craig's family came to visit.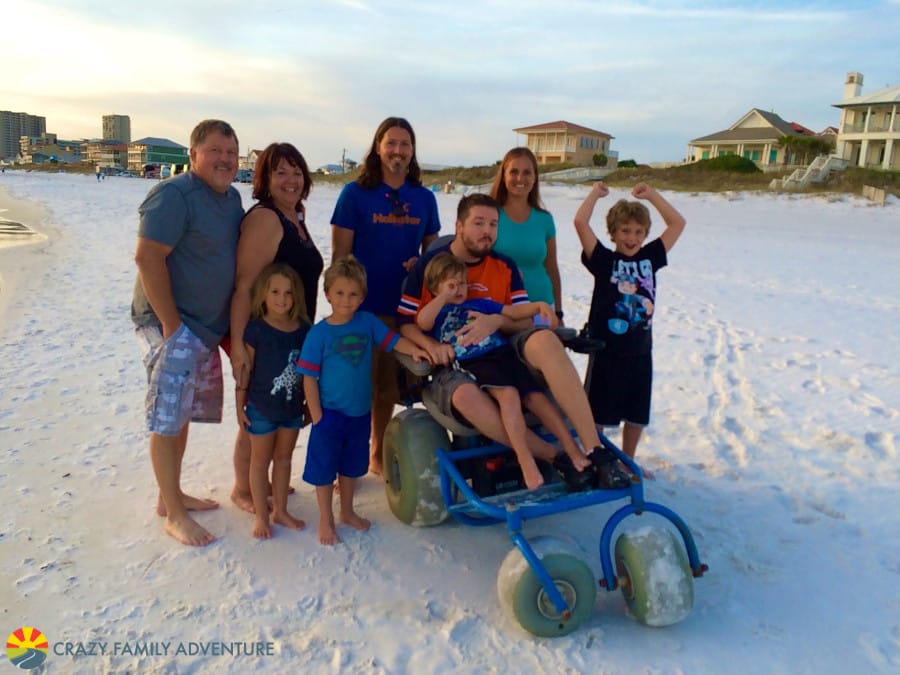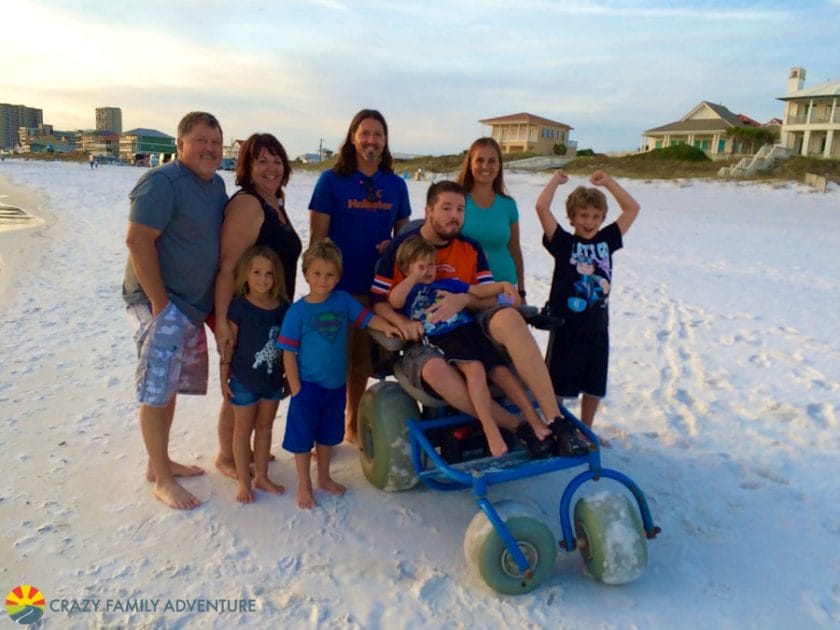 We celebrated Thanksgiving here with my parents and sister! We were so excited to be reunited with them for the next leg of our trip!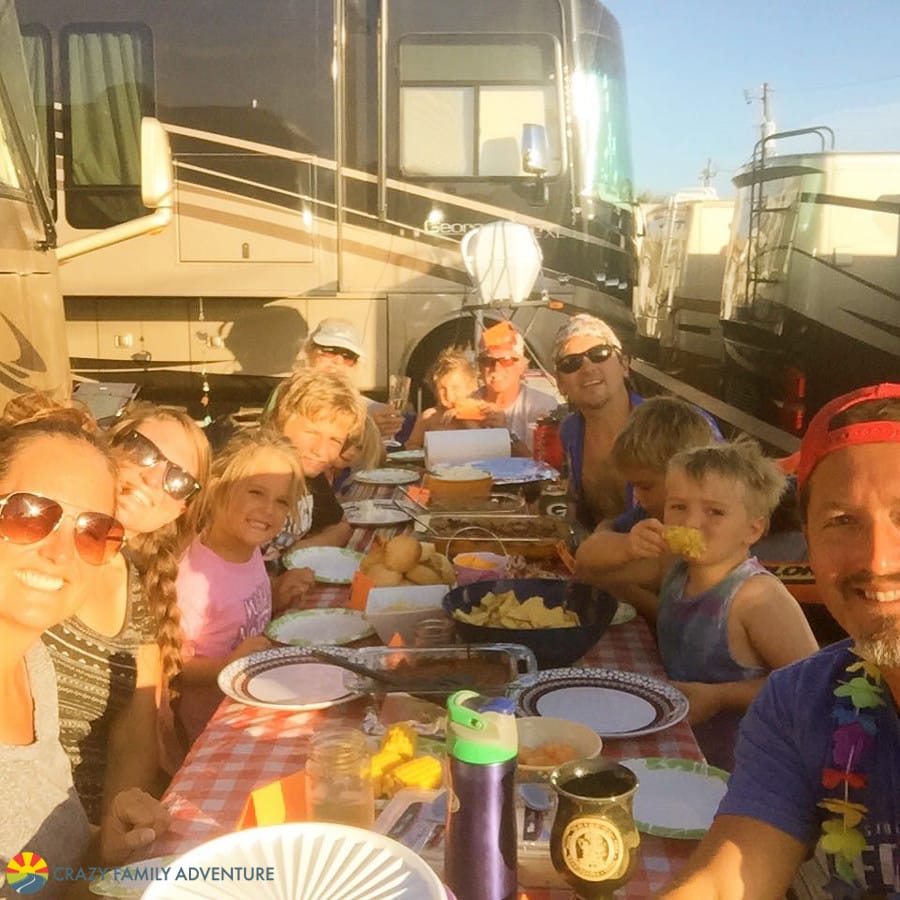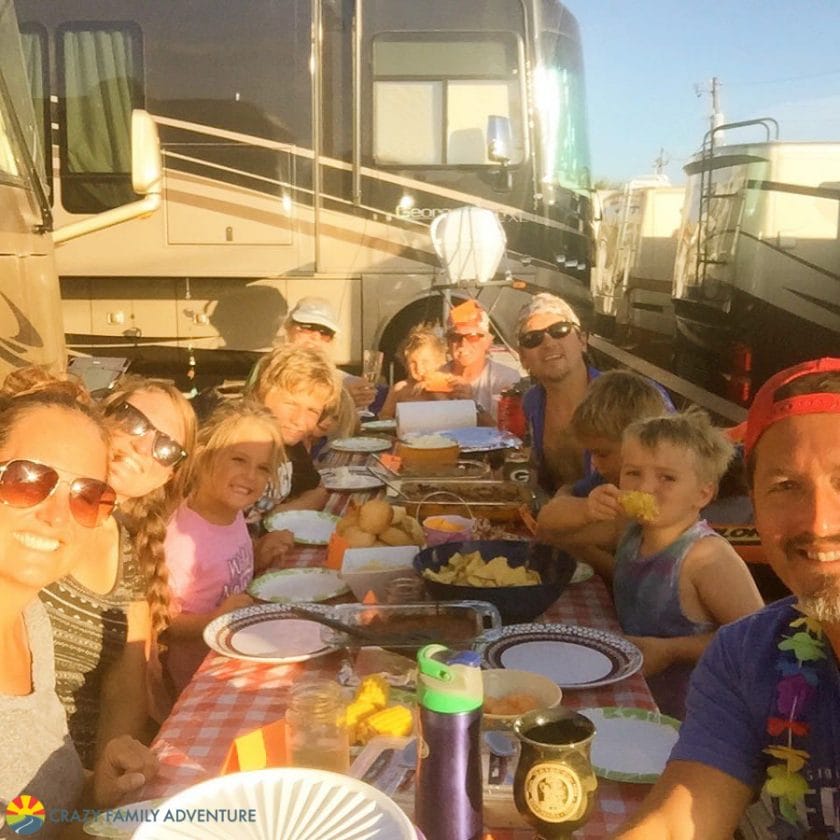 The kids got to be captain of the SouthernStar Dolphin Cruise!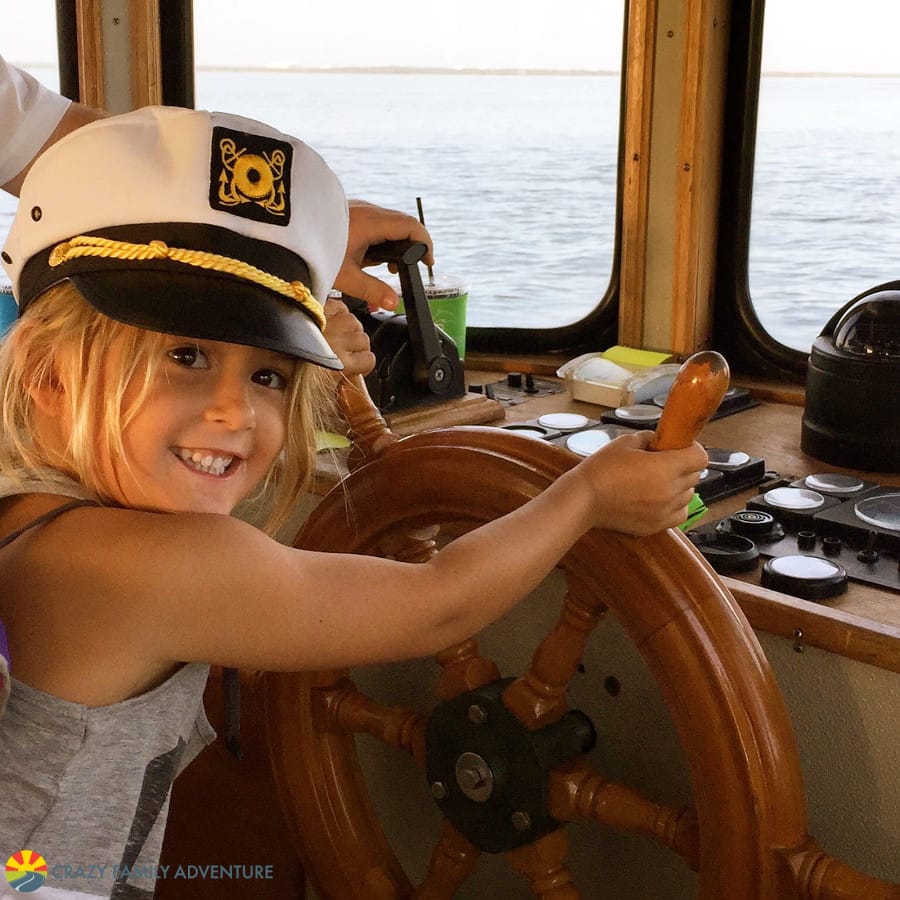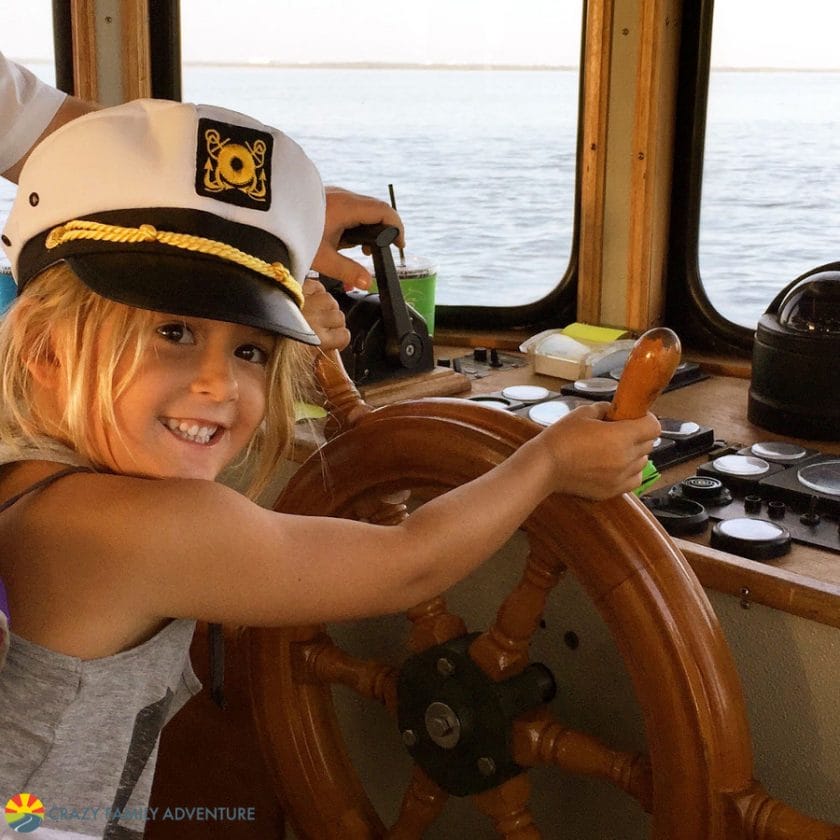 We saw amazing sunsets.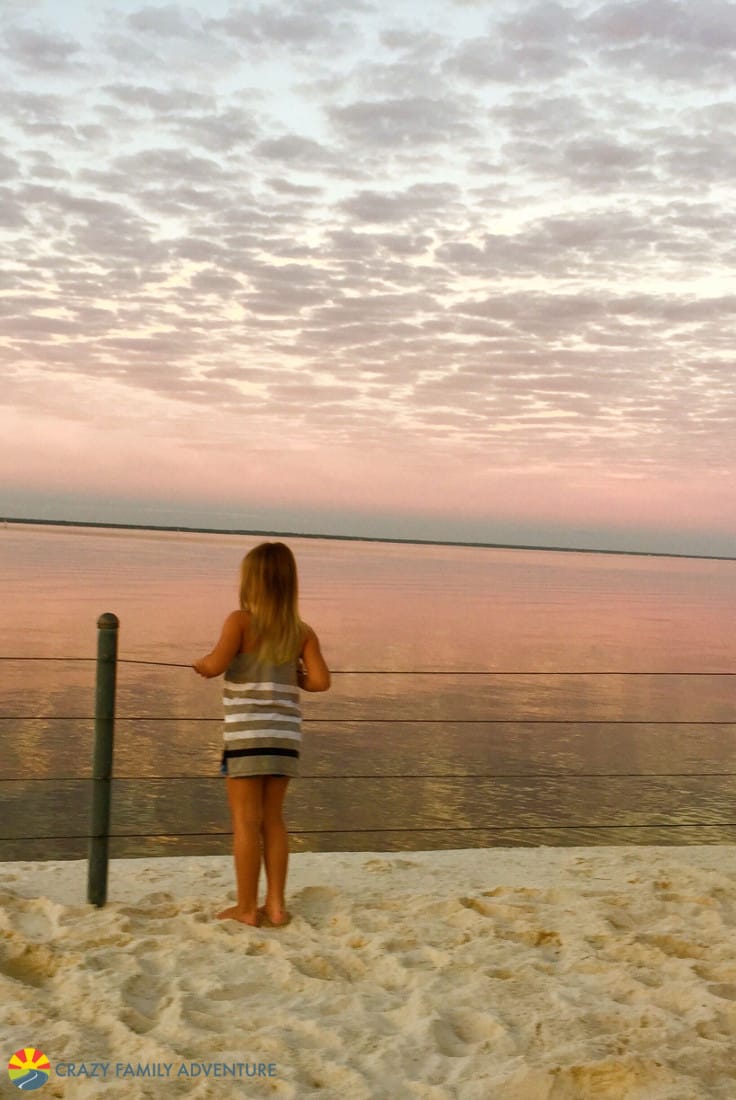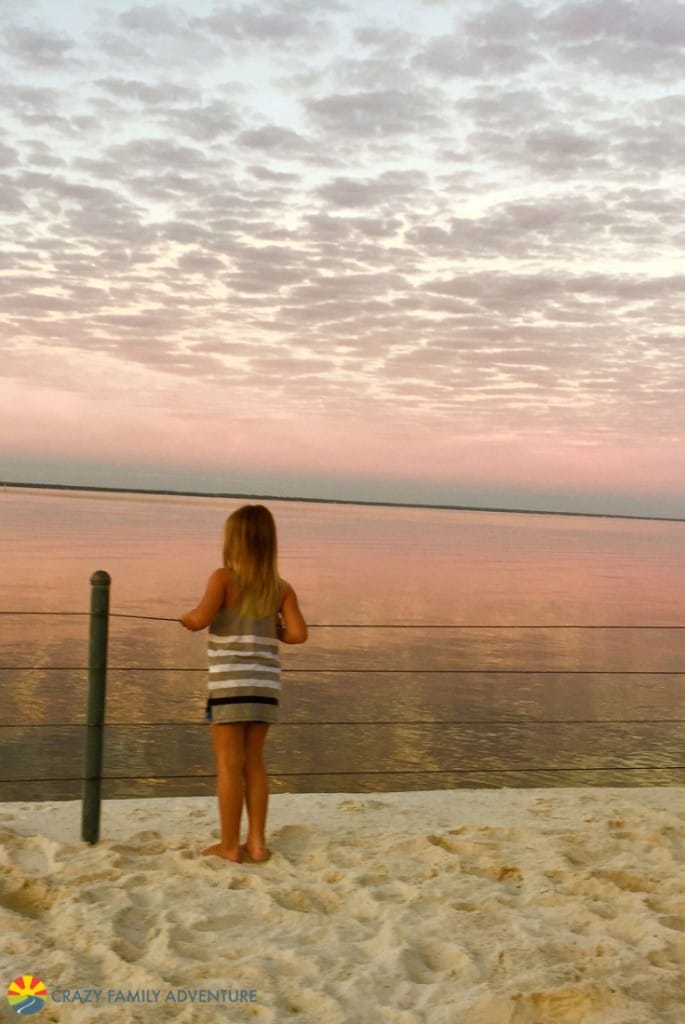 Next stop was Thousand Trails Orlando. It feels like we went full circle from last year! While in Orlando we drove to Kelly Rock Springs State Park and went tubing!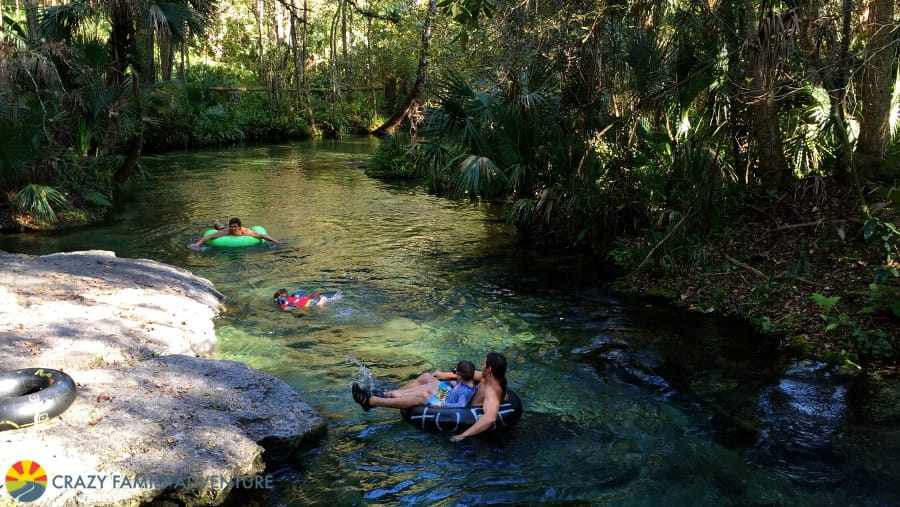 We also went to Magic Kingdom for 1 day.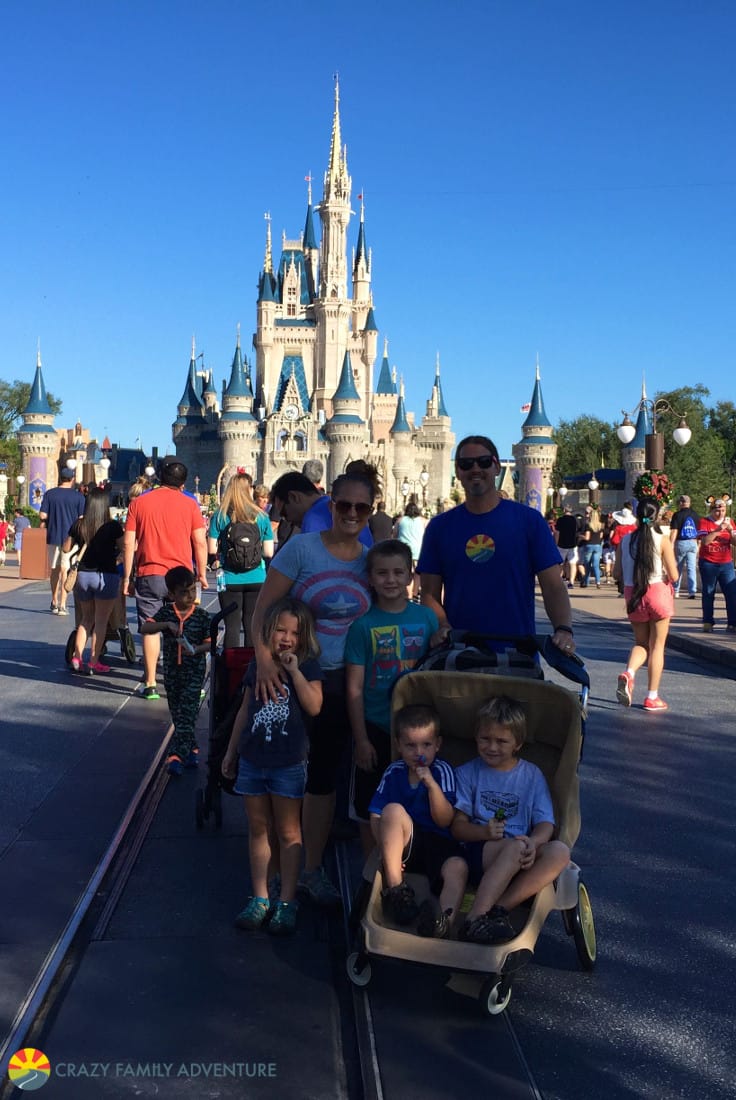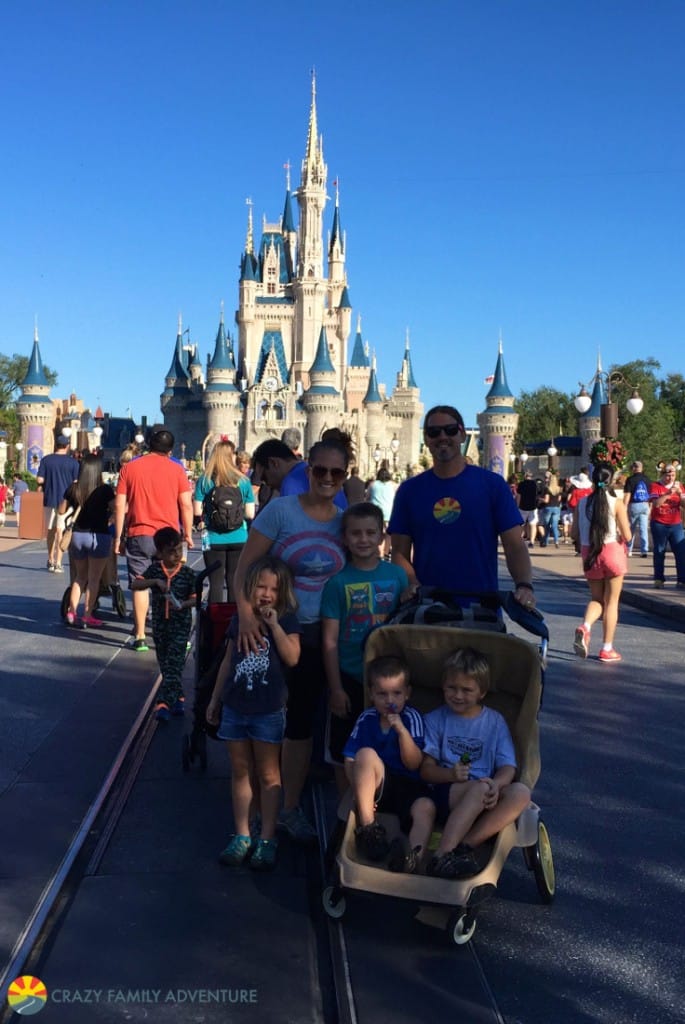 While we were staying there we were contacted about being on Family Travel with Colleen Kelly. Which meant we had to go the Florida Keys a week early. Darn it :)! We will keep you posted on when the episode airs that we are in. But in the meantime make sure to check out their site to watch past seasons!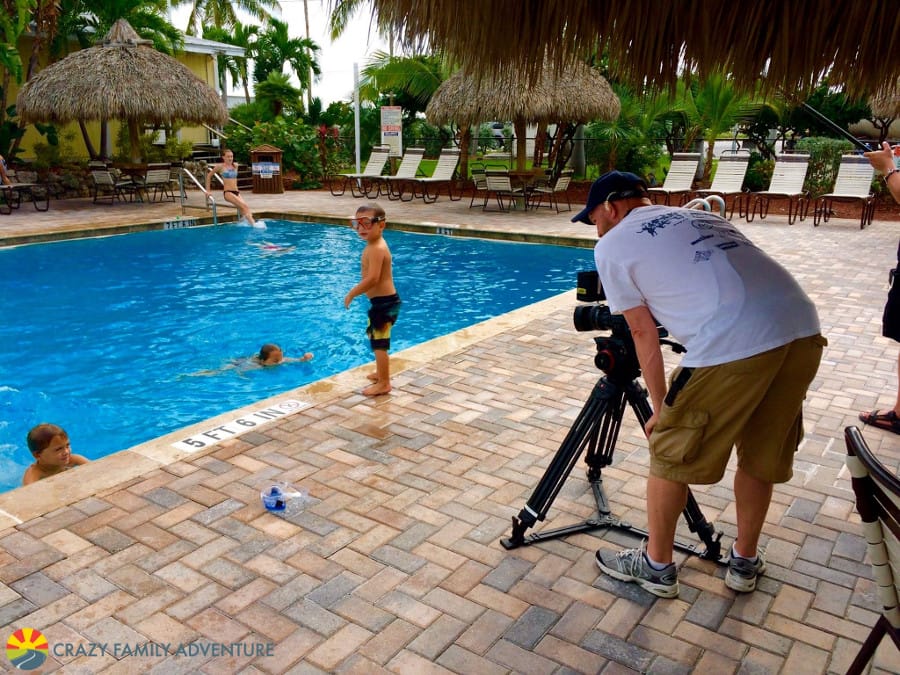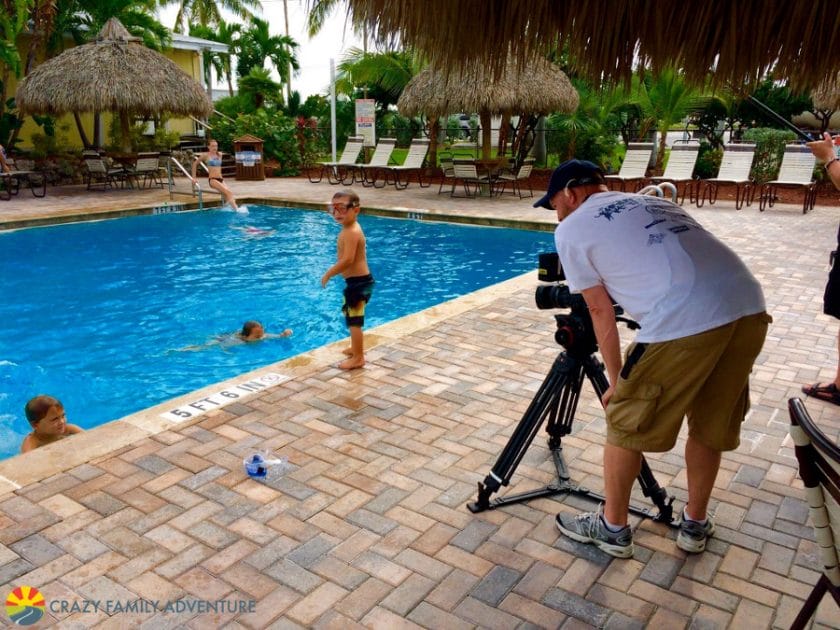 Building snowmen in the sand.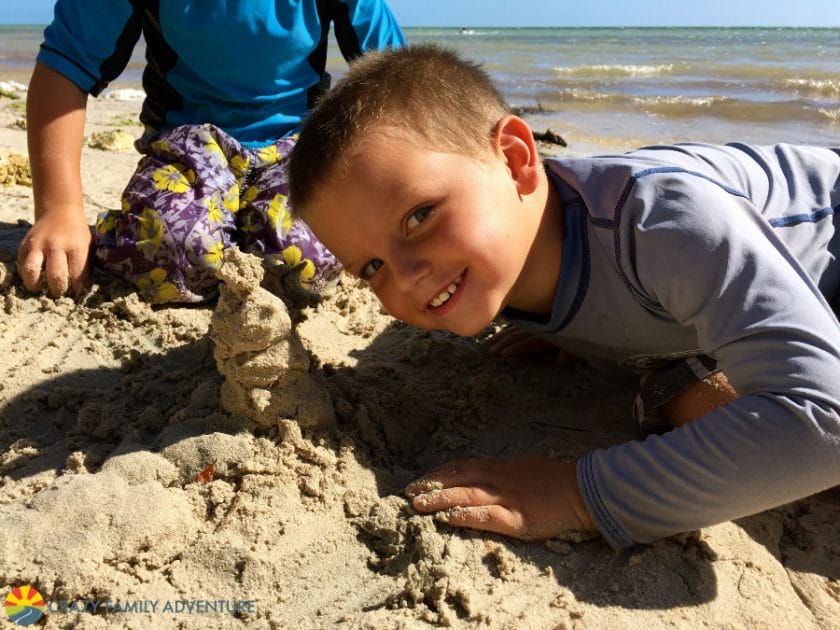 We will be closing out 2015 in the Florida Keys and my parents and sister and her family will be here with us to celebrate Christmas! It certainly doesn't feel like Christmas when it is 80 degrees out and we are missing our other family and friends from back home. But really we can't complain!
Is there anywhere you would recommend we visit in 2016? Tell us in the comments!
Wow, what a year! Be sure to check out our family travel partner booking.com to book your next family trip!
DISCLOSURE: This post may contain affiliate links, meaning I get a commission if you decide to make a purchase through my links, at no cost to you. Please read my disclosure for more info.