Tybee Island is about 30 minutes from Savannah and is a very cool little beach community. We went during Pirate Fest, which looked like a swashbuckling of a good time. We didn't visit the festival, since a festival usually means that we have to spent a lot of money on rides, games, and cotton candy, but we enjoyed seeing all the people dressed as pirates and listening to the music from the beach. Yaarrrggghh!!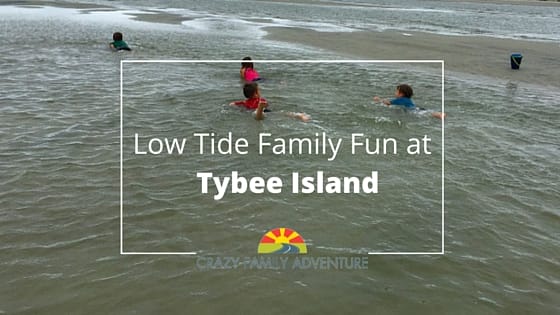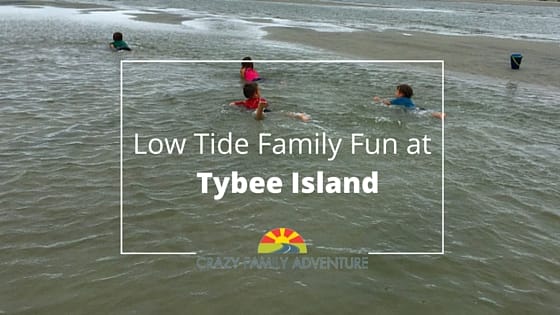 Finding parking was interesting since there wasn't a big lot to park in. You just drive down the road and turn off one of the side roads and find a spot. There aren't even parking spaces, just find somewhere, then pay for parking at one of the automated machines. We ended up finding a good spot that was pretty close to the beach.
We brought our sand toys, lunch, and some cold beers and headed out to the beach. The beach area was huge and the sand was really firm so we were easily able to walk out and set up a blanket for our picnic lunch. There were tons of people walking, jogging, and even bike riding up and down the beach.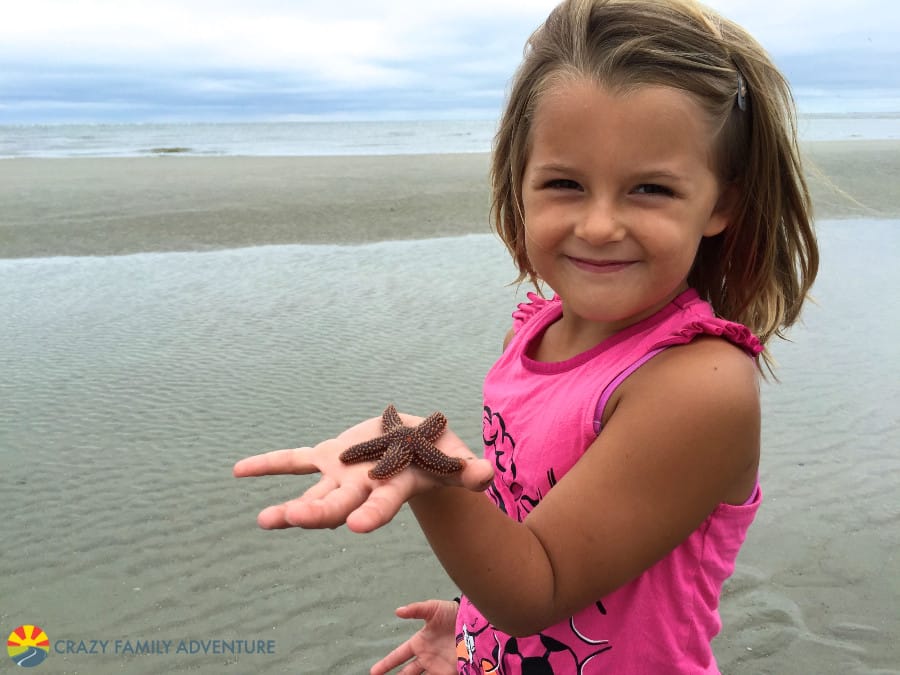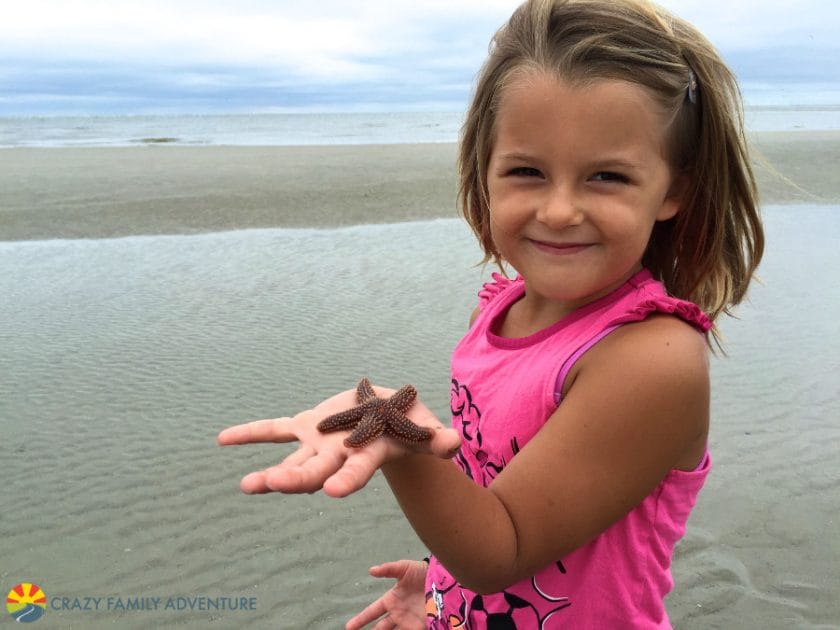 After the kids were done eating they took off and found a tide pool to splash around in. A few minutes later, they came running back to tell us to come look. When we walked over there we saw that they had found a bunch of live starfish! They were really cool.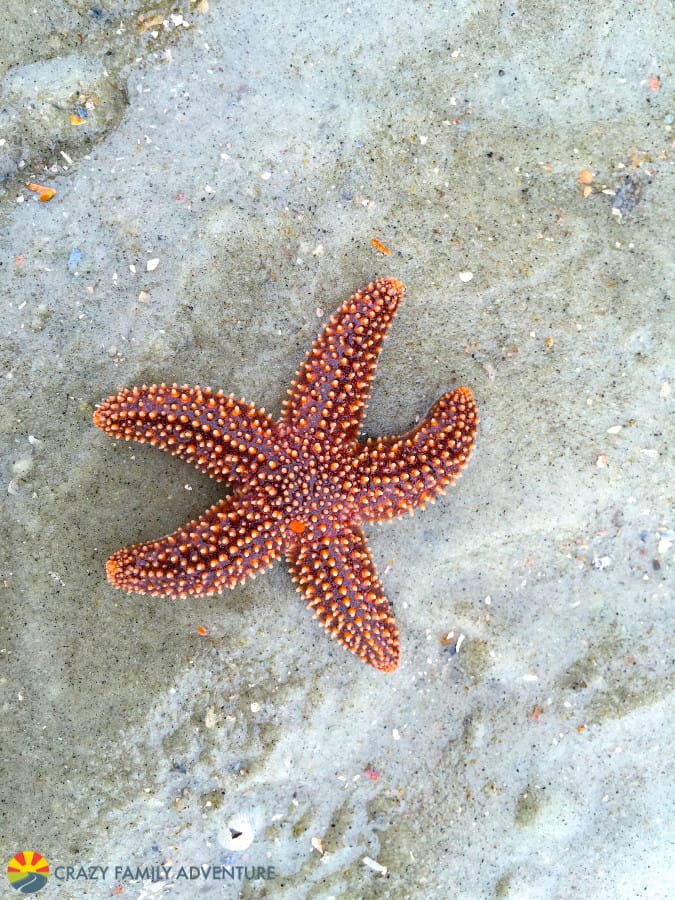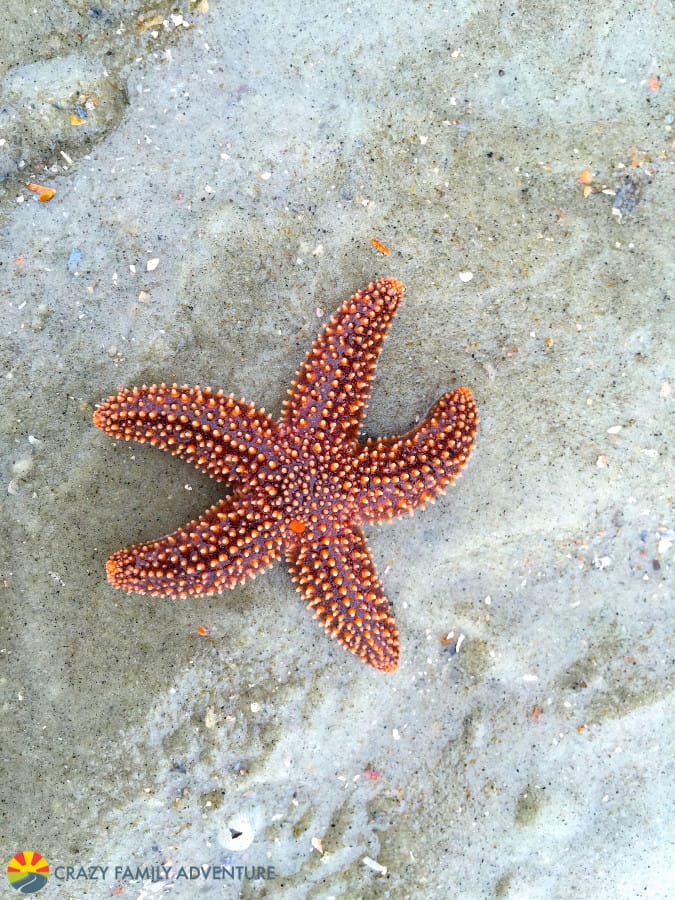 We worked together and loaded them in one of their sand buckets and brought them back to the ocean. We didn't want them to die if the tide pool dried up before the tide came in.
A ways down the beach there was a huge sandbar that looked really cool, so we headed that way. The sandbar took us like 20 yards from the beach into the ocean, so if the tide came in, we'd be trouble. It was a really unique place to play! All of a sudden about 20 feet off of the sand we saw dolphins swimming! It was really neat to see them so close.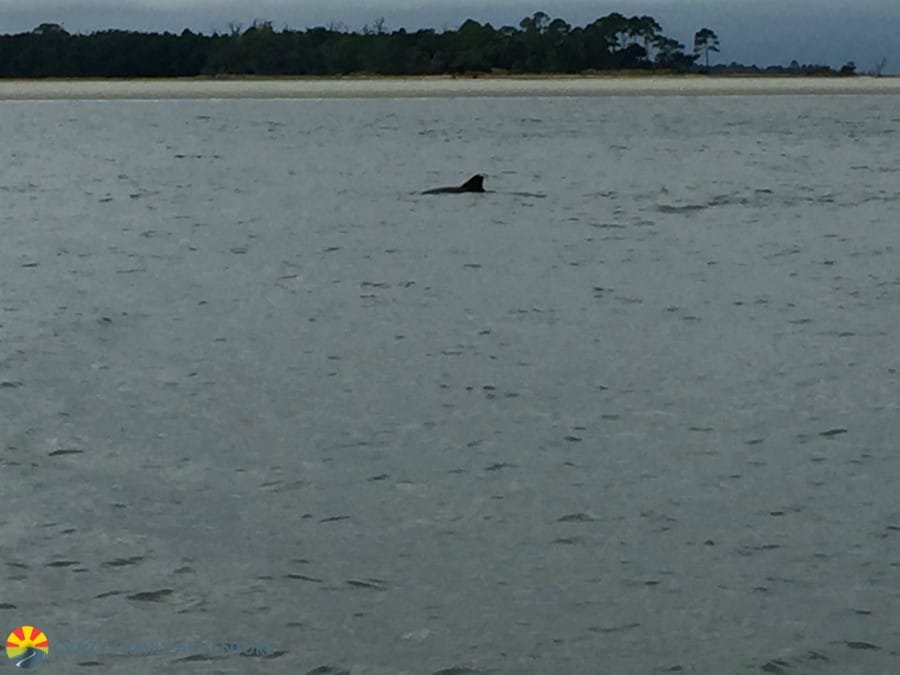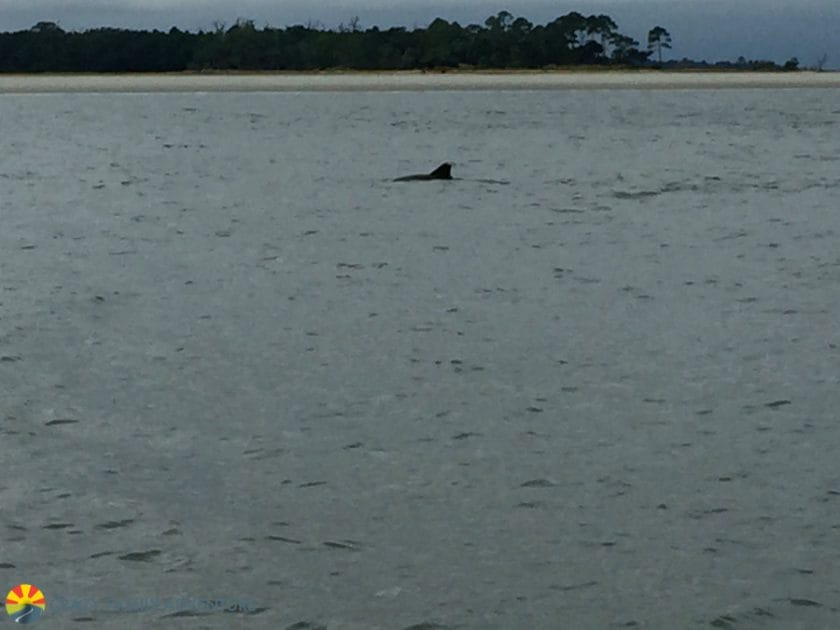 The kids played in the tide pools that were in the sandbar area and we hung out enjoying the beach breeze and being by the ocean again! A bunch of rain came through the area a few days before and the skies had been overcast since then, but later in the afternoon the sun started peaking out and we were in heaven!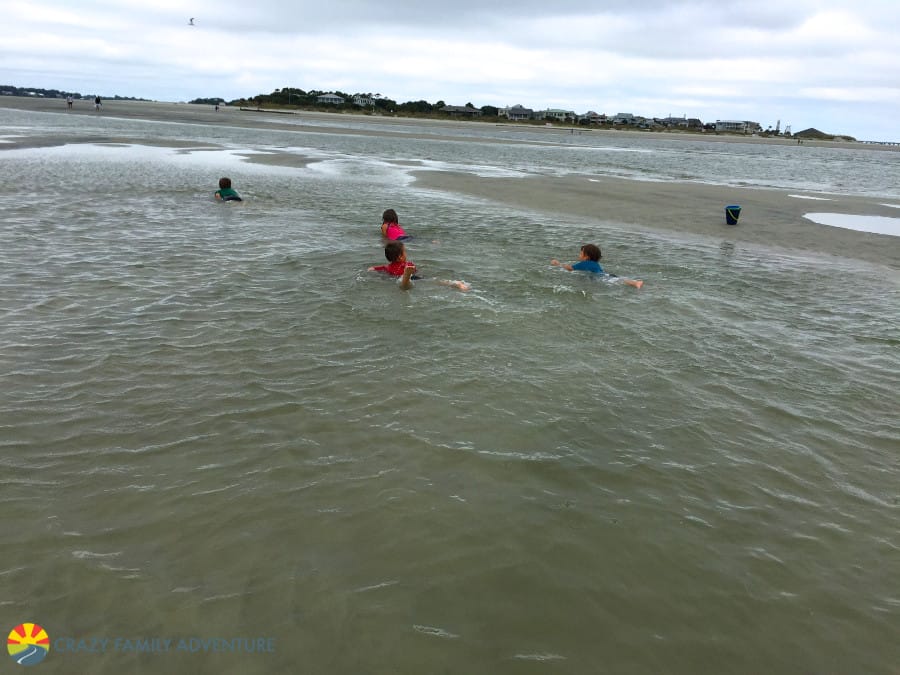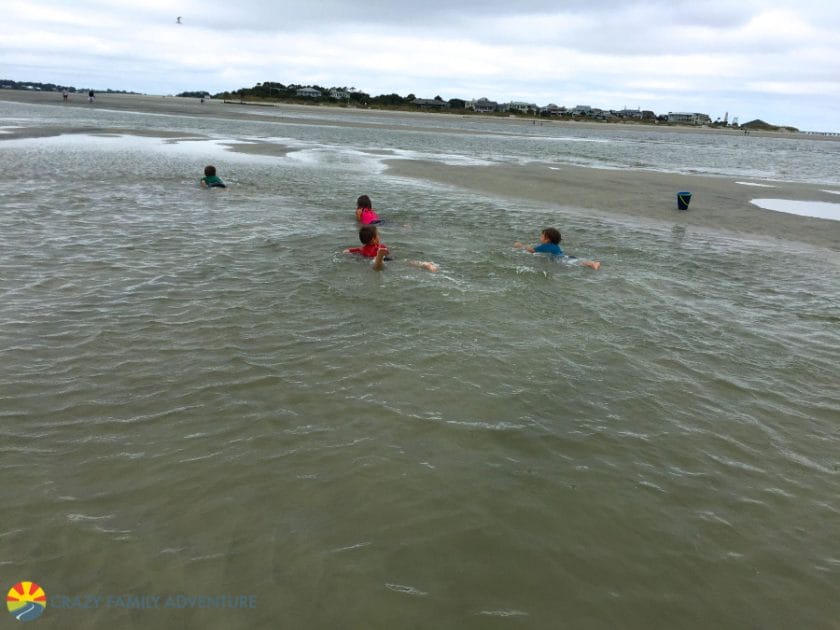 Opposite the big sandbar (closer to Pirate Fest) is a large pier. The pier had a bathroom, snack shop, and a bar on it, all of which we needed at this point, so we went there next. The pier was huge and went way out over the ocean.
There were quite a few people walking the pier and many were fishing. We walked out and took in a nice ocean view before heading back.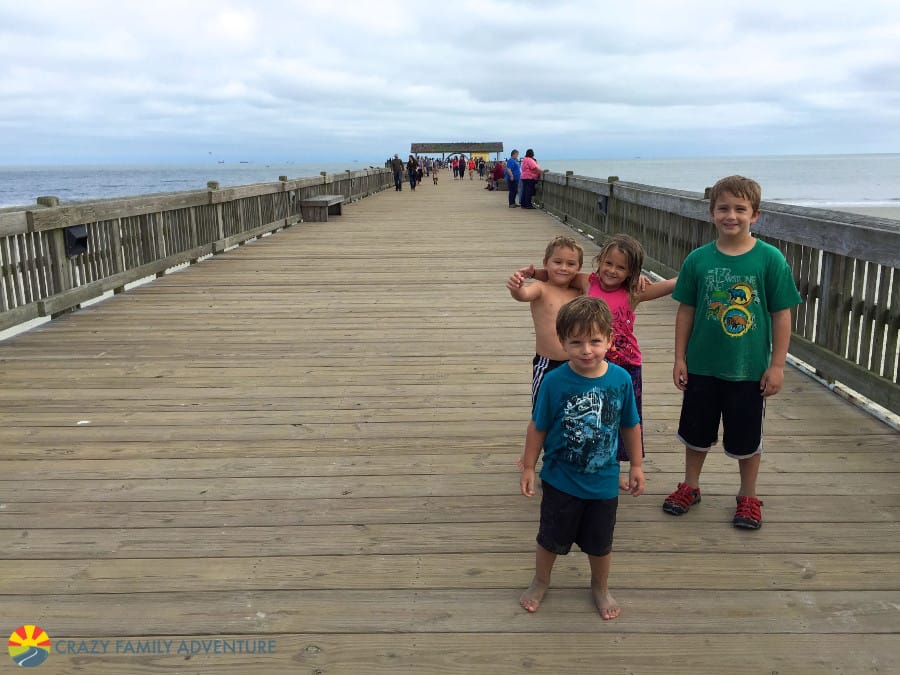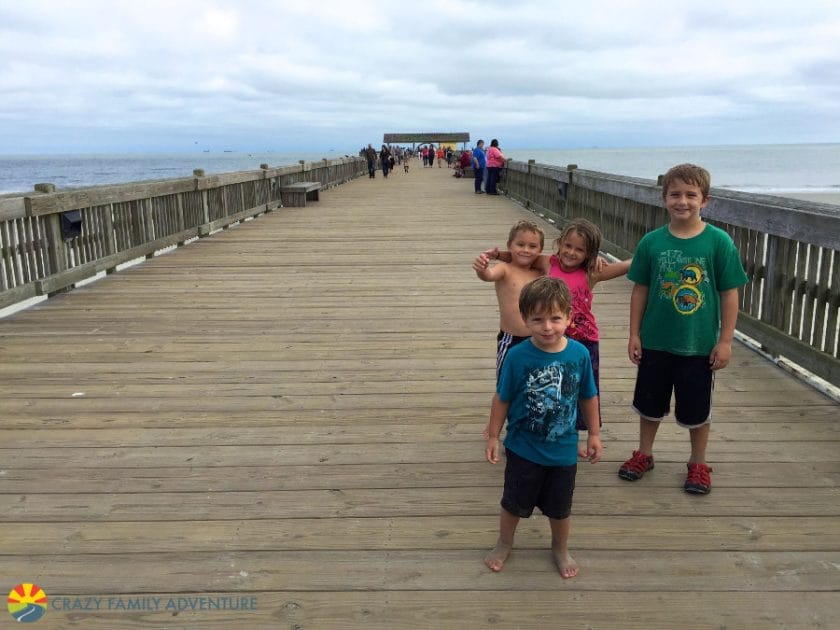 We ended up not eating at a restaurant on the island since we were trying to save money, but there was no shortage of cool restaurants overlooking the ocean. Some even had rooftop seating, which would have been a perfect place to eat.
If you're in the Savannah area, plan a beach day and head to Tybee Island! It's a short drive that is definitely worth an afternoon.
Also, Fort Pulaski is on the way to Tybee Island, so stop there on the way and get your history on. It's a really cool fort to check out!
There are a lot of great beaches in Georgia you will want to visit.
For a great place to stay during your Tybee Island family trip, find a great deal with our partner booking.com
DISCLOSURE: This post may contain affiliate links, meaning I get a commission if you decide to make a purchase through my links, at no cost to you. Please read my disclosure for more info.