When we started planning on living this lifestyle we planned it with my Sister and her husband. Our original plan was to buy a duplex together and then travel for long stretches of the year together. After we took a RV trip for a couple of weeks we talked to them again about doing it all the way and forgetting about the Duplex and just traveling together fulltime. Our first stop was Jellystone (check out the post here) we lived right next store to each other for 5 months. We had our doors facing each other with an awesome "commons" area in the middle.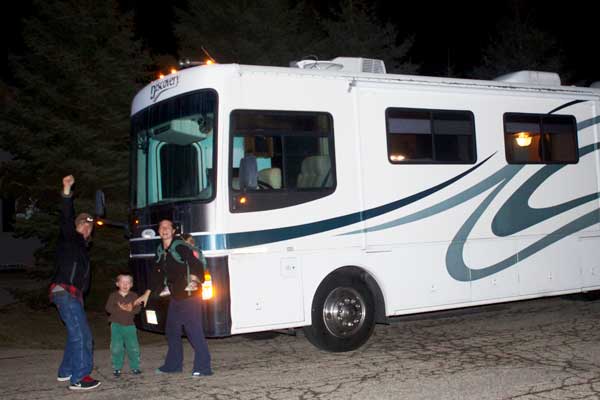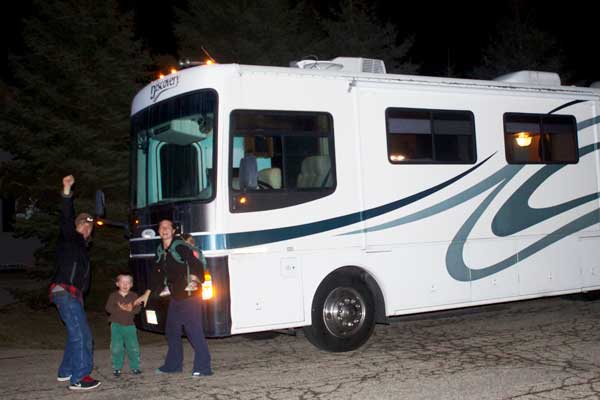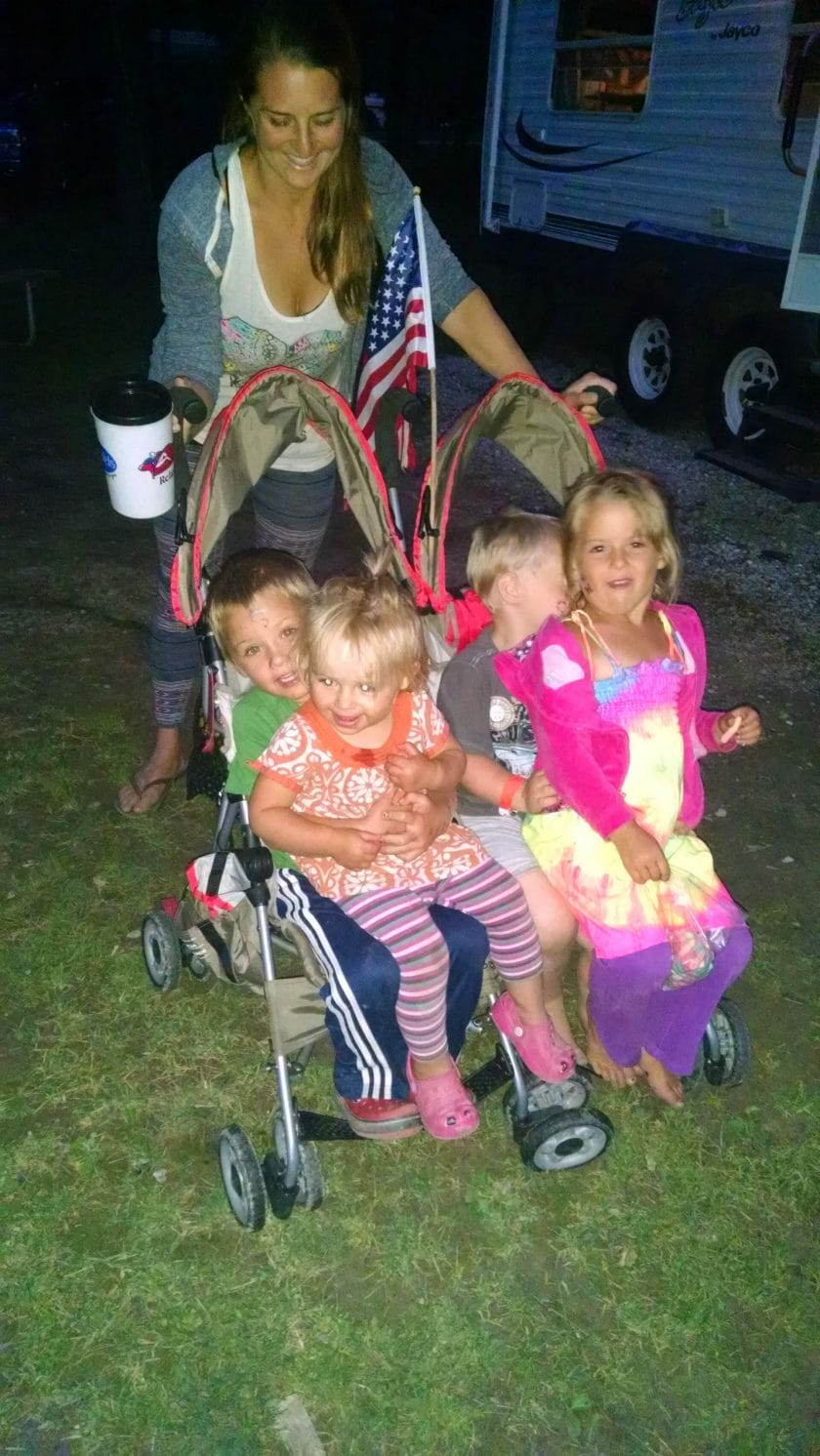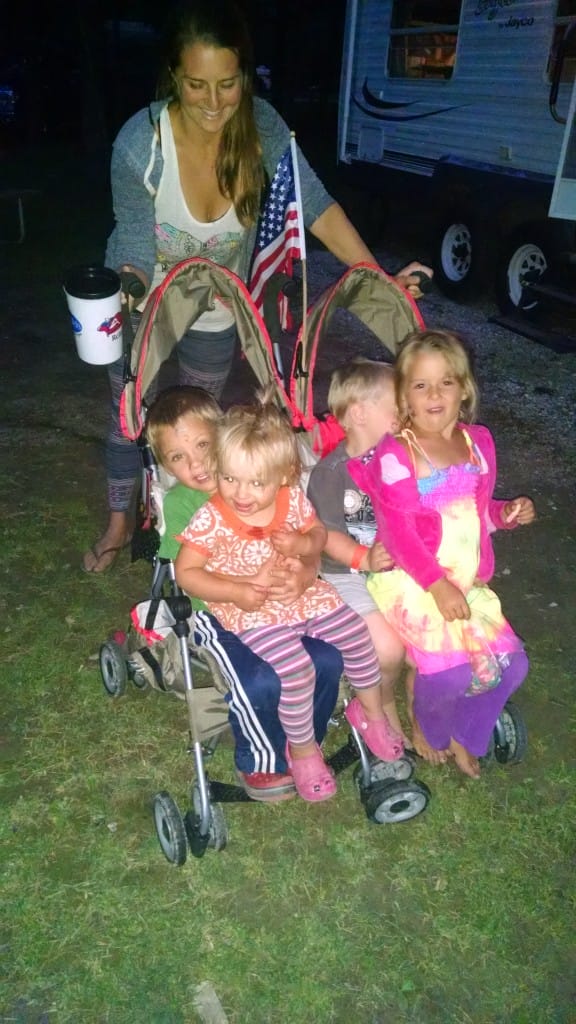 Having Megan be there those first few weeks after selling the house and moving into the RV was what I needed. It was a hard transition and having her there made it much more doable. It was also amazing to have her right next door so we could have our coffee together in the morning and talk. We never really have light talks they were always pretty in depth and deep and it was great!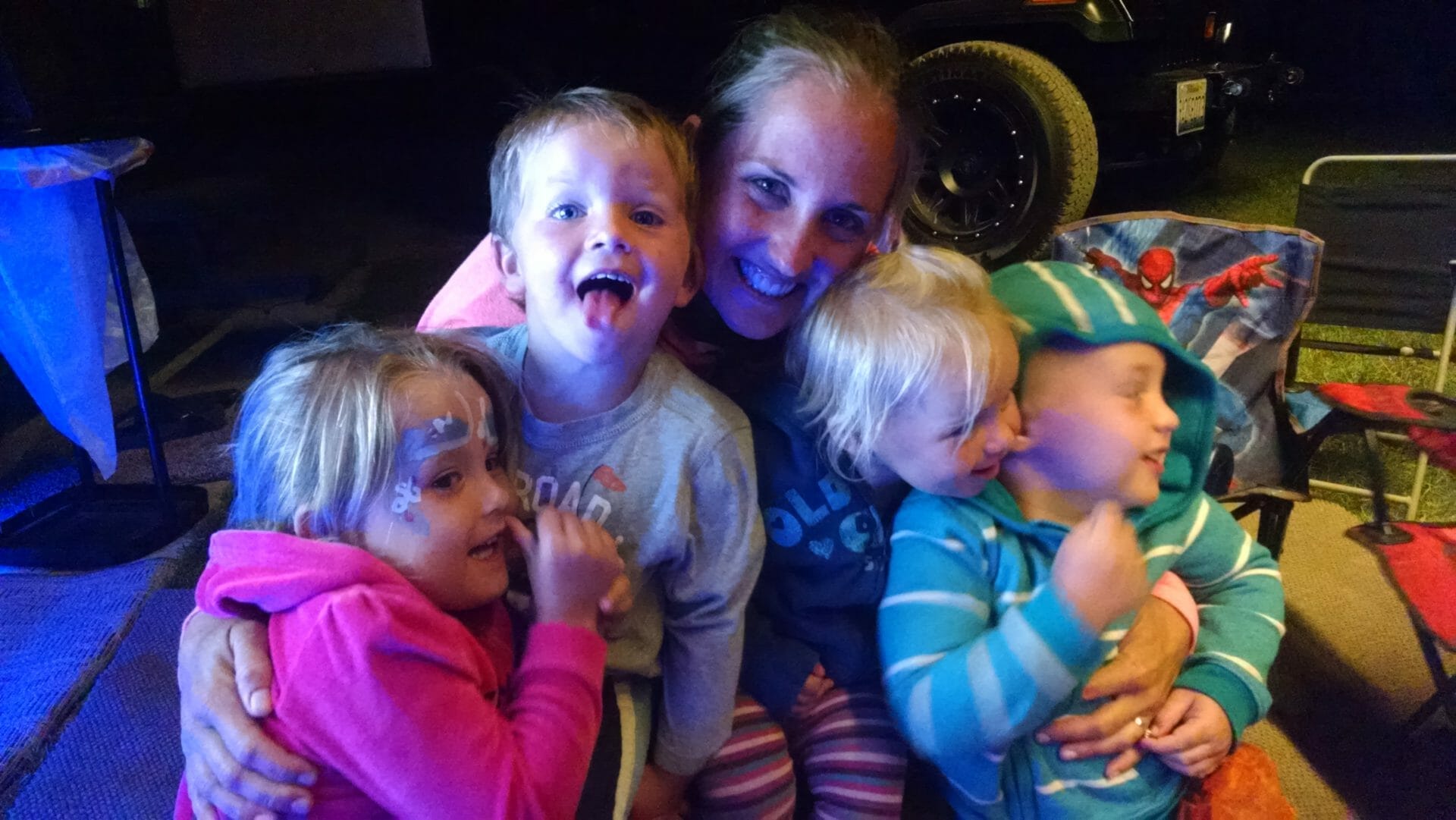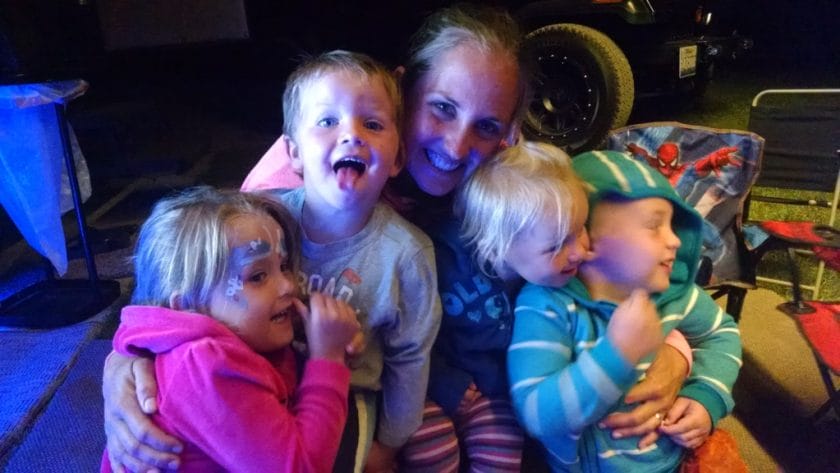 We also went from having 4 kids to 6 since Megan has 2 kids. For us that wasn't as big of a transition but for Megan and Jake going from 2 to 6 was quite a jump :)! Seeing the kids all bond with each other and the relationships we have with them was another factor that I so appreciate about the whole experience.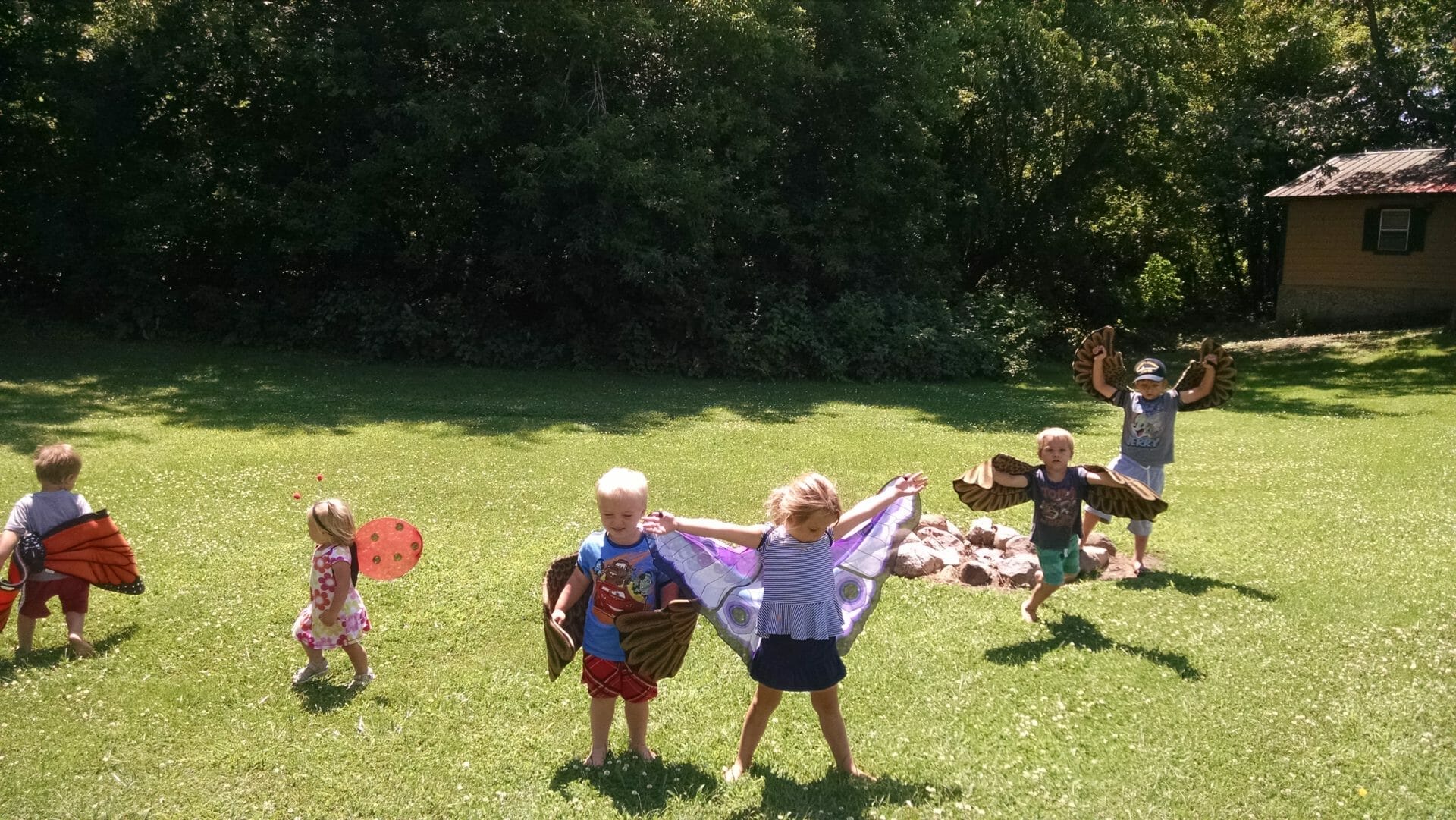 During this time we also learned that we are 2 very different families. Megan and Jake like to take things slower, go with the flow, and not worry to much about the future or what is next. Us on the other hand like to get things done, have control over the situation, and always are thinking about what is coming next. Yes it is like Night and Day :). I think this was good for both of us because it helped me slow down and helped Megan pick up the pace. But it made it challenging in other situations.
By the end of the season we knew we wanted to continue to travel with them. But we had come to the realization that it would probably be better for everyone if we did it in chunks. Like stayed together somewhere for 2 or 3 months and then each went our own way for a while.
Leaving Jellystone was really hard. We had such a great setup there and it was so cool to be right next store to them and to be experiencing Jellystone and this new lifestyle together. At this point we did not know what the future was really going to hold so that part was scary and exciting too.
After Jellystone Craig and I started our traveling adventures while Megan and Jake stayed back in Wisconsin. It didn't feel right going without them but at the time they couldn't go yet because of work situations. Throughout our adventures I kept in constant contact with Megan and we would talk about next steps and what we were each going to do.
When we had started the conversations about doing this lifestyle the one thing that was always so hard for both of us was thinking about having to leave our family and friends behind in Wisconsin when we left. I always said that having Megan and Jake with us would make it more possible. And I knew our parents would come visit us – as much as possible! As things have progressed things have changed. We are both figuring out our paths on this adventure and realizing they are different in a lot of ways.
I feel so lucky to have someone like Megan and someone who I can have in depth conversations with to help with figuring out our direction in this lifestyle and just in life in general. We aren't on this adventure just for the traveling aspect of it but also to change our view on life and the things that are important to us. It is great to have a different family that is doing the same thing as us and has the same thought process about wanting to make this more then traveling.
Megan and Jake have just started their adventure of living in Yellowstone National Park! We saw them in Nashville for a week and it was so great to spend time with them there and to see their kids and for our kids to hang out with them. But it was so hard to see them leave. They left to go to Yellowstone and we left to go back to Wisconsin for a few weeks.
When Craig and I have been traveling we have always been gone for weeks at a time and then we come back to Wisconsin. Megan and Jake have always been there. This was different. After talking with Megan at Nashville I could tell they were looking to take a different direction going forward. And they were going to be out at Yellowstone for 5 months! This time when we went back to Wisconsin they weren't going to be there.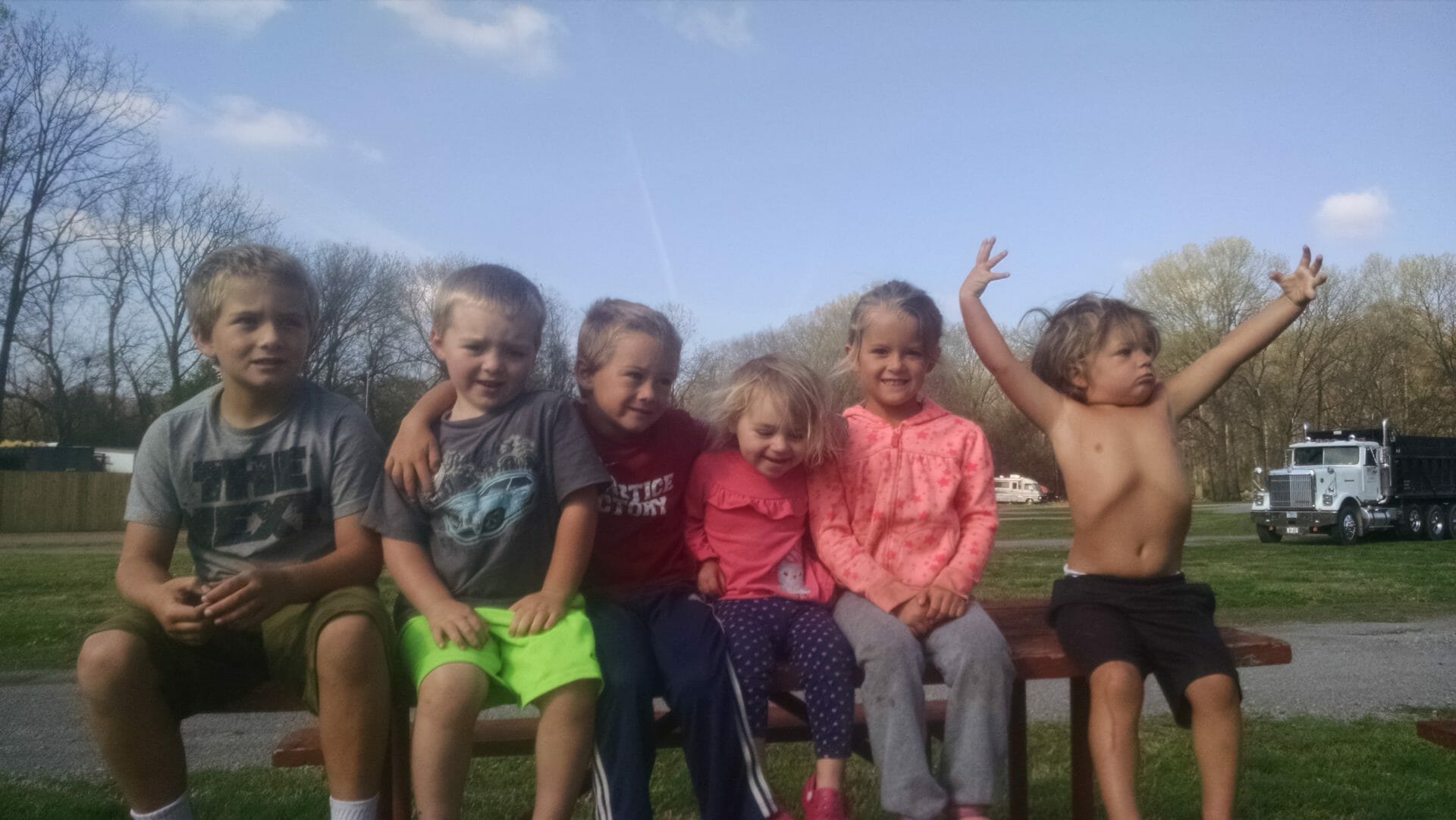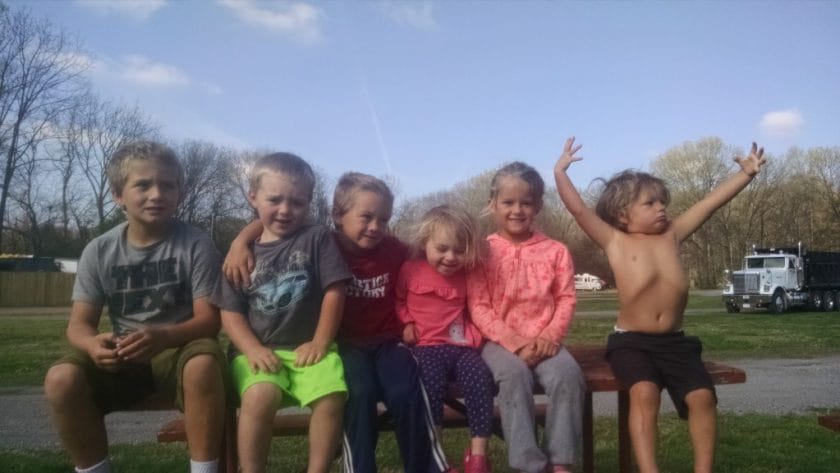 It just brings those thoughts about leaving family and friends behind right back up. It is so sad when I think about not seeing them for a few months. We lived together at Jellystone and before that when we were in houses we would see each other every other day at least. I think about what our kids are missing out because of it. Then it makes me think about all the other family and friends we are leaving behind. We use to see my parents at least every other day – my Mom wouldn't let 2 days go by without seeing the kids. Knox is so into my Dad. The kids love seeing Craig's family too. We also have awesome friends that the kids have known since they were born. It is so hard to think about what they will be missing out when it comes to those relationships and to know that what we are doing is OK and right.
When the time came for us to leave Nashville it was so sad. I just know things are changing and everyone is figuring out their next steps. We kept talking about how we have to be sure to make it work going forward so we do spend time together.
That is always the hardest part about this and I don't think that will ever change. I think that is also something we will always question about choosing this lifestyle.
I am excited for my sister and her family's fun adventure and we can't wait to go and visit them. And I know we will make sure to see each other going forward and we are already trying to make plans. The other part of this lifestyle is learning to adapt and change and make the most of every situation. Don't get me wrong we love traveling and we are excited about all of the things we still want to see! But there are hard parts to. On to our next adventure whatever that may be!
DISCLOSURE: This post may contain affiliate links, meaning I get a commission if you decide to make a purchase through my links, at no cost to you. Please read my disclosure for more info.