We had heard about a place called The Golden Isles on the coast of Georgia. Sounds nice, huh? Last year we had looked into going and our plans changed so we weren't able to. This year we booked our family trip and visited Jekyll Island.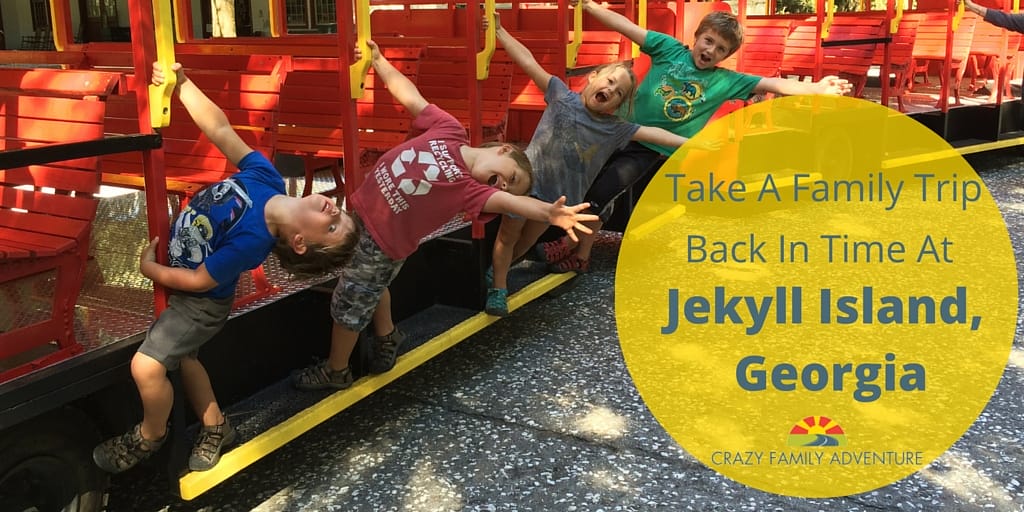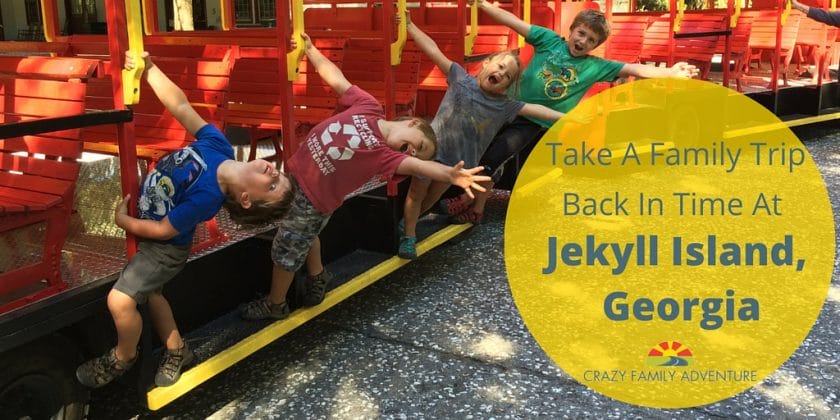 When you get on to Jekyll Island you feel like you are going back in time to a place of elegance and relaxation.
The island was originally just that: a retreat for the rich and famous who actually bought the island and you had to be part of their club to visit it. The island has maintained a collection of the vacation homes and you are able to tour a few of them to see what the rich and famous called "roughing it".
The history of the island surrounds this original club, but that isn't everything the island has to offer. There are some great attractions and outdoor activities that are perfect for families!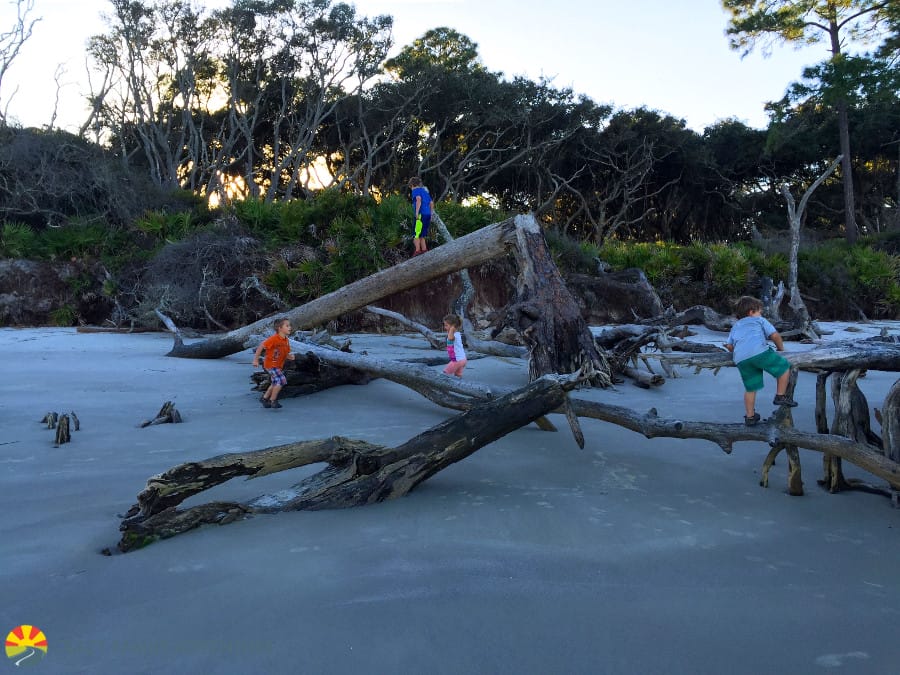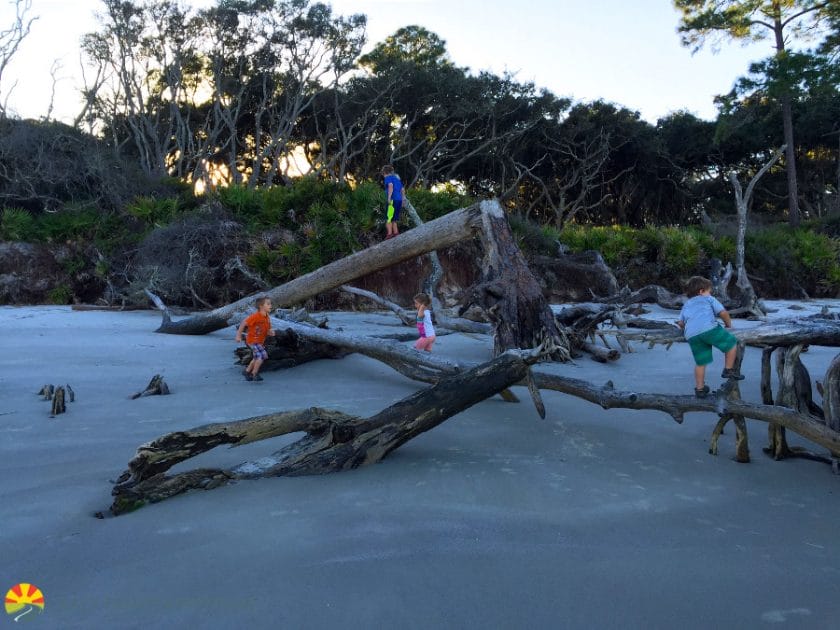 1. Driftwood Beach
The name explains it. It's a beach that is covered in driftwood – which is amazing to see! We enjoyed hanging out on the beach right by the parking lot while the kids played on one of the pieces of wood and ran back and forth to the water.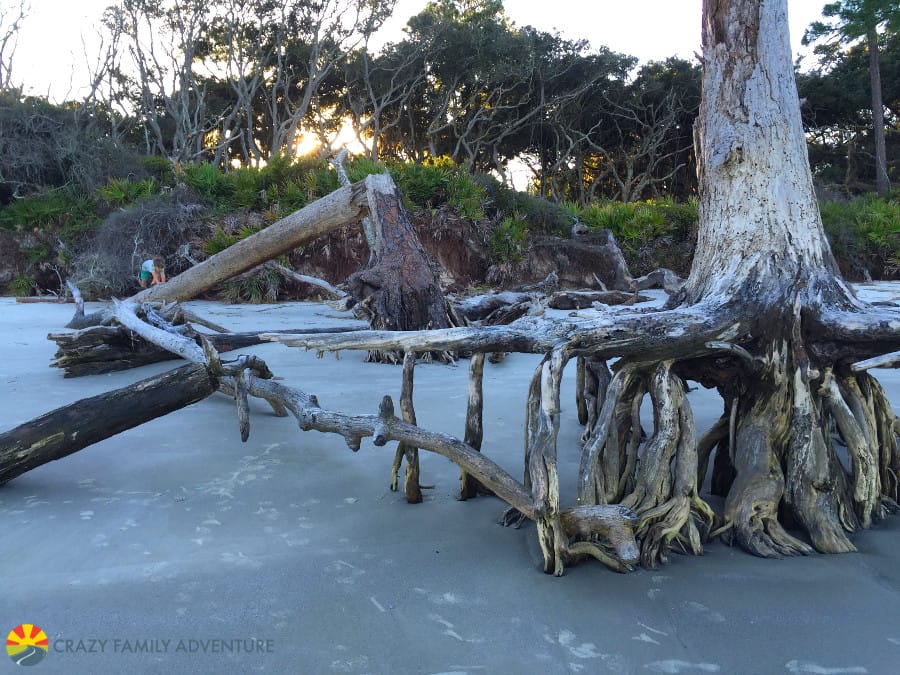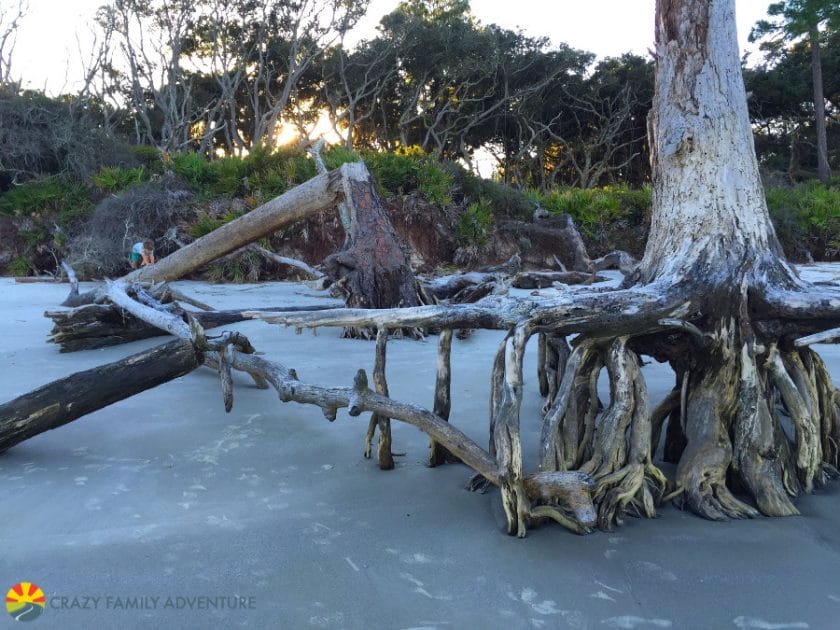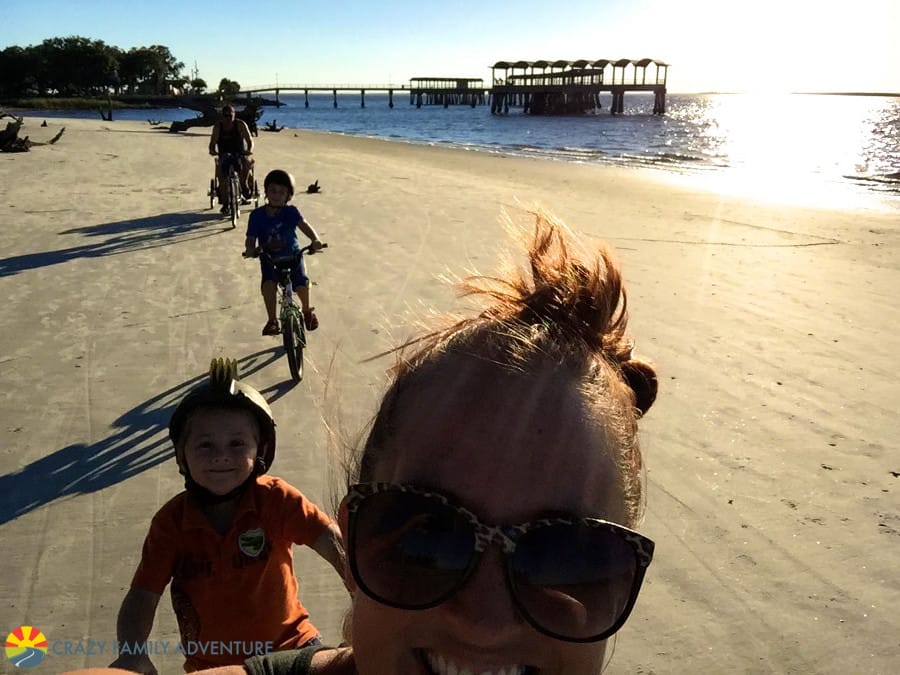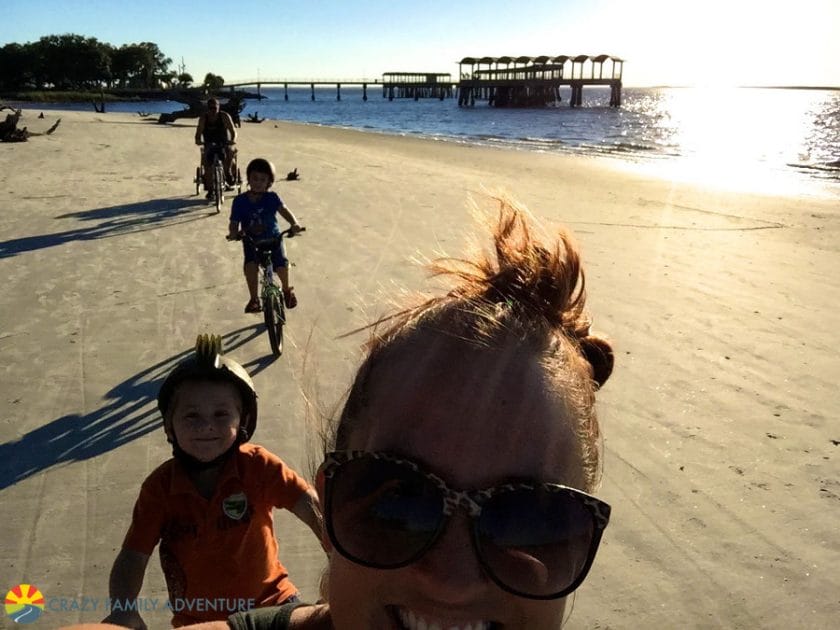 2. Riding your bike on Driftwood Beach
Yes, you really can ride your bike on the beach and you don't need a special bike – any bike will do! This is where you get to experience the true Driftwood Beach. The beach is covered with unusual looking driftwood.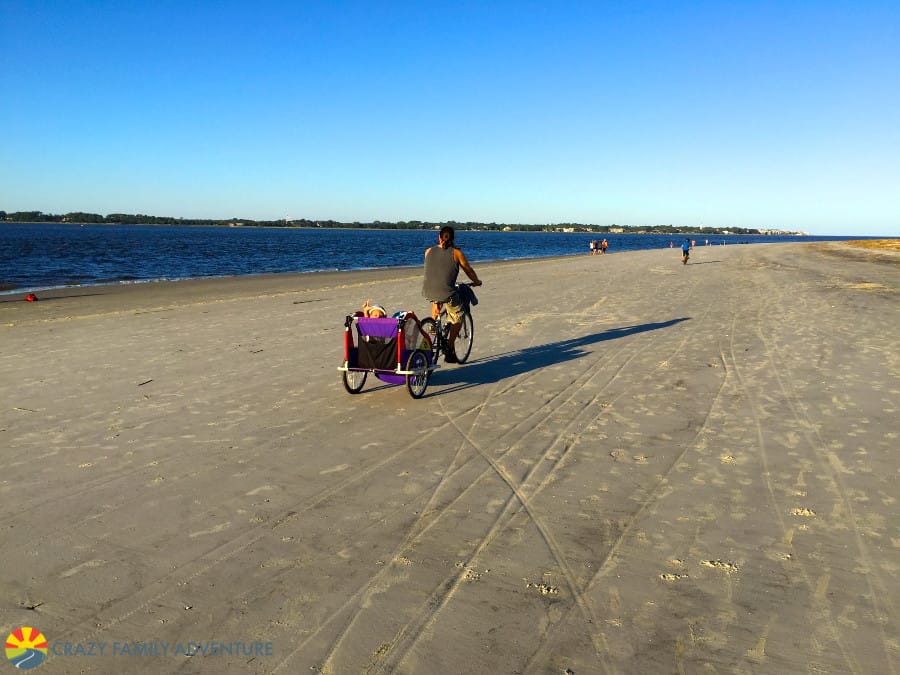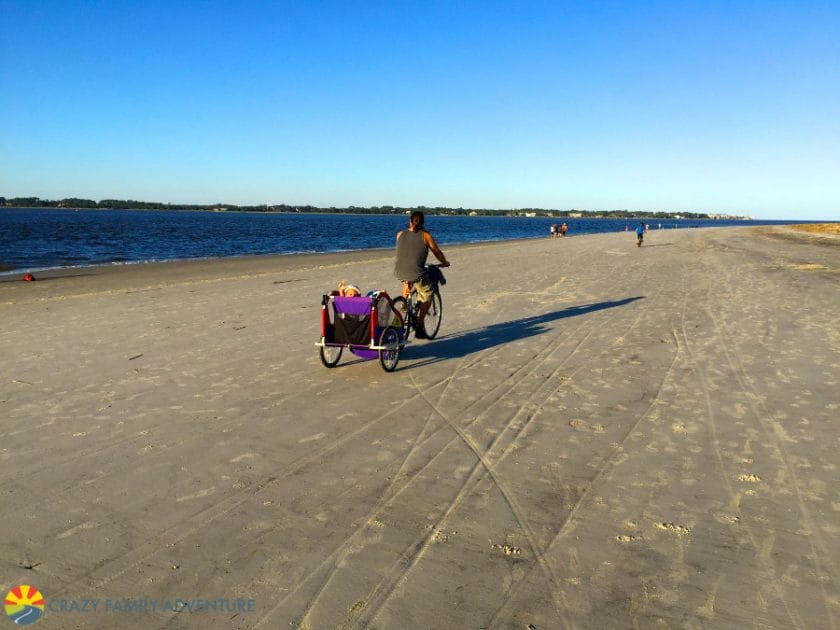 We did try to stop to play on it because it was all perfect for climbing. Disappointedly there were way to many bugs to stay and play so we ran back to our bikes!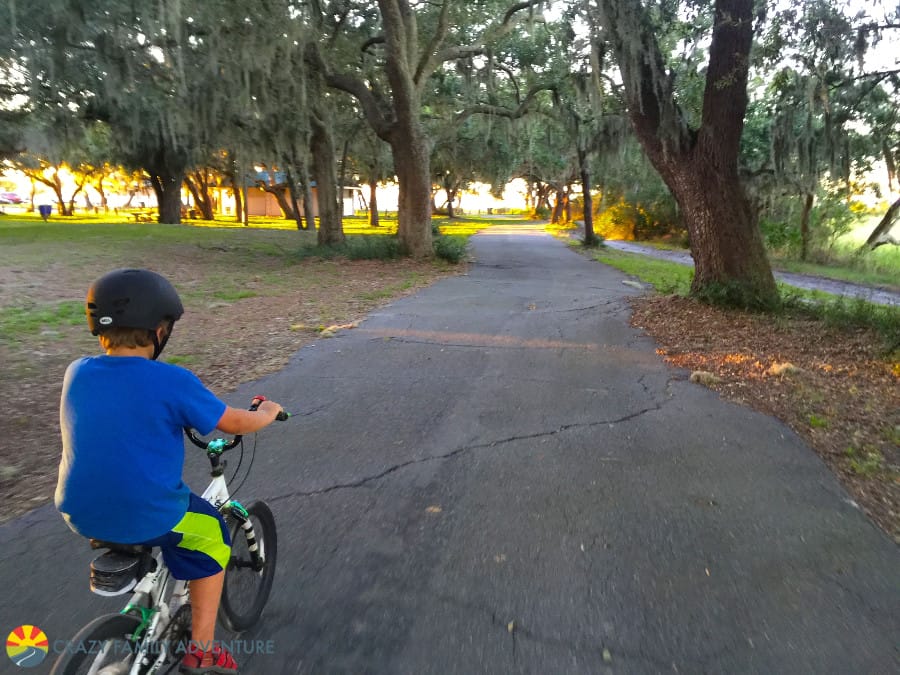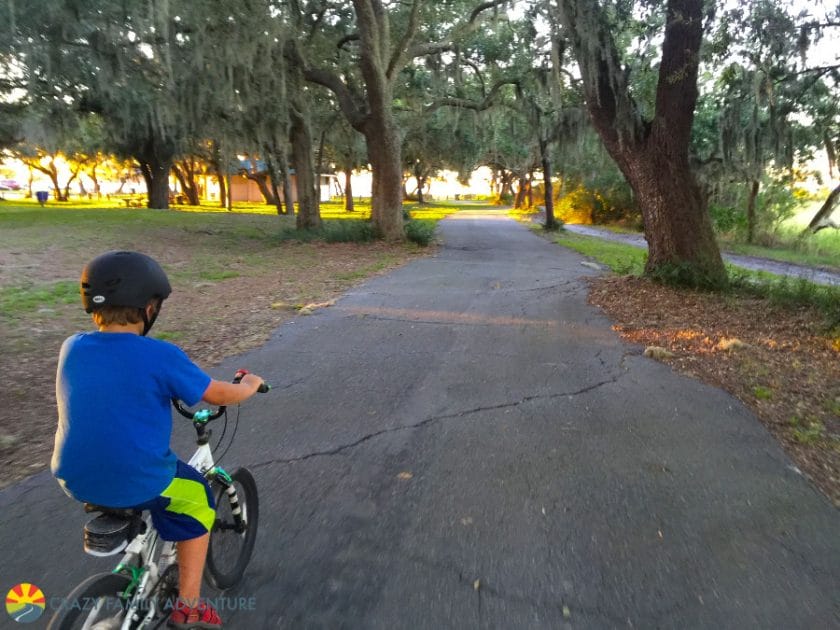 3. Bike trails
The island is filled with bike trails that you can ride from one end of the island to the other. If you are staying in a hotel or campsite on the island, a bike would be a great way to get around!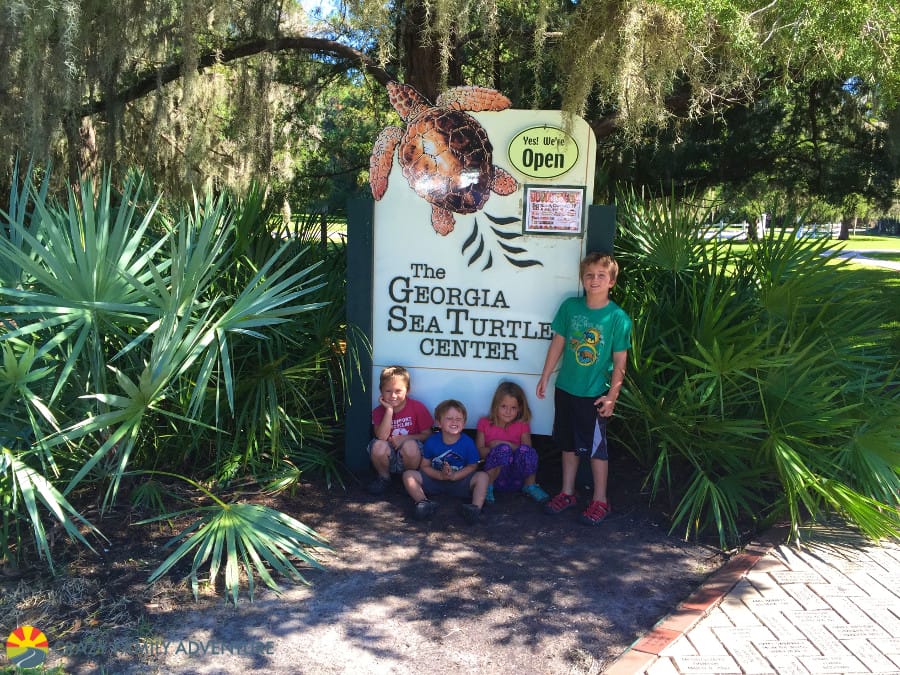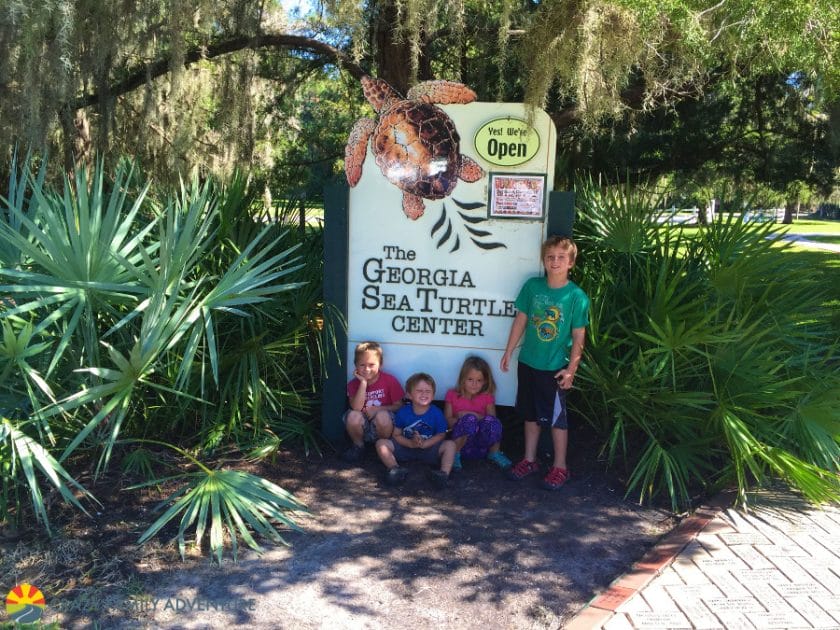 4. Georgia Sea Turtle Center
Visiting the Sea Turtle Center is a great way to learn all about turtles and to get to see turtles. Plus you can learn how turtles get hurt and what the hospital is doing to help them during their presentations.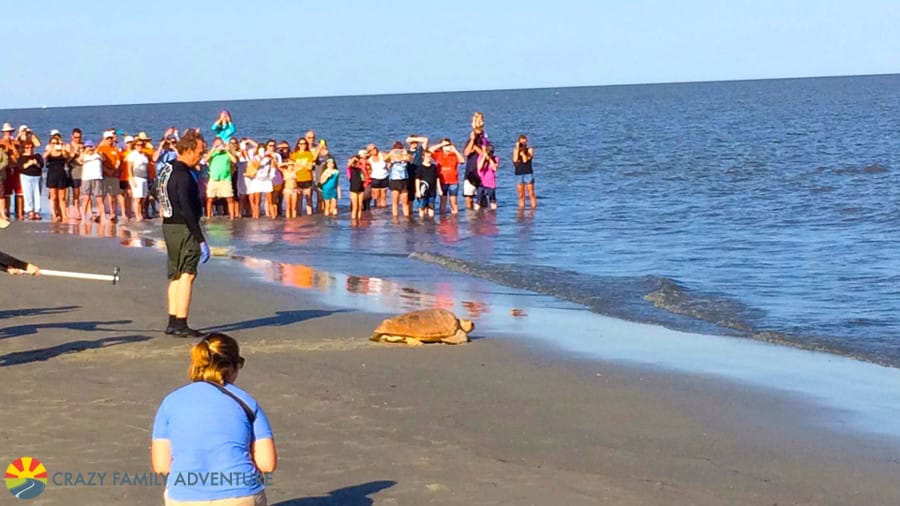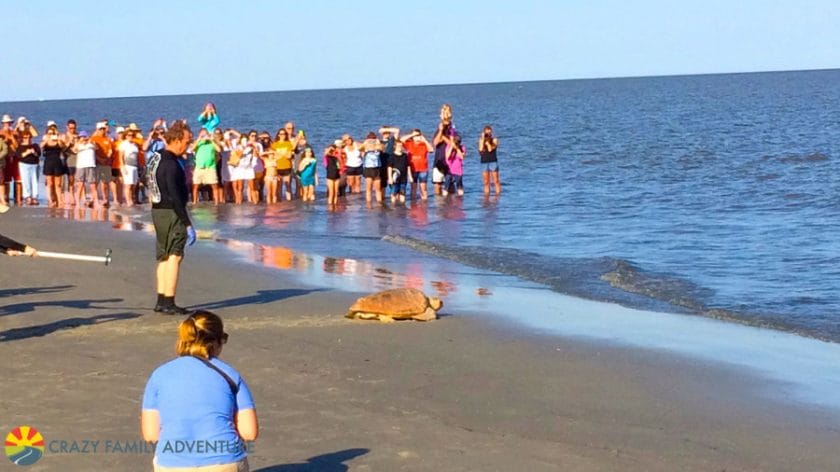 5. Turtle Release
If you can time your visit to see a turtle release, it is amazing! We didn't plan it this way but totally lucked out! It is really cool to see them release healed turtles back into the wild and they do an amazing job walking around to show you the turtles before they release them.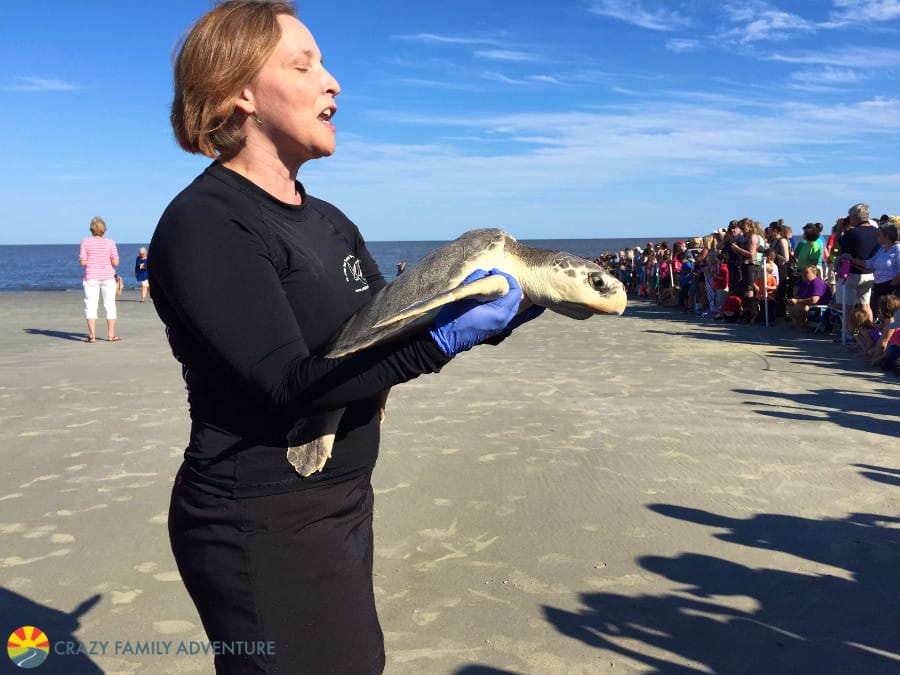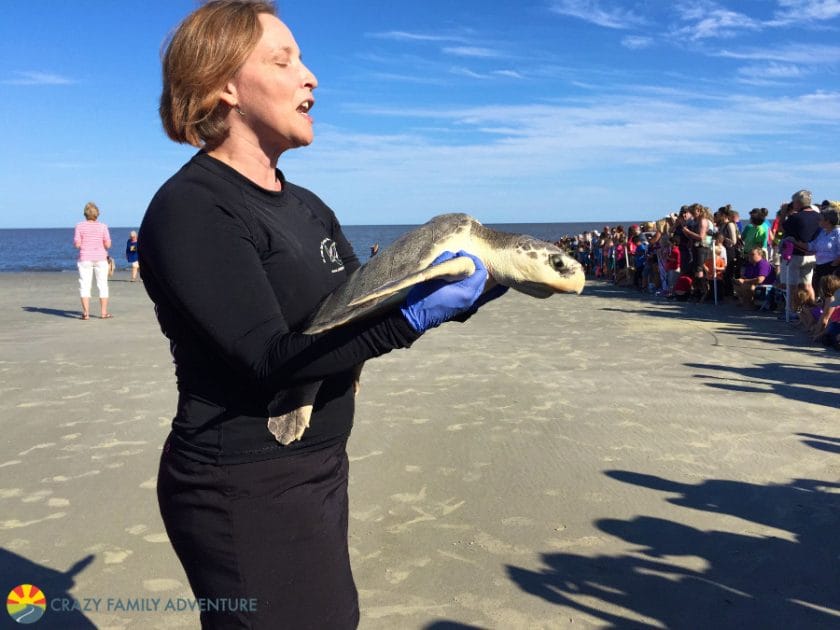 I captured the last turtle release on video. I was up on my tip-toes trying to get a good shot over the crowd, so I apologize for recording the back of some guy's head for a while 🙂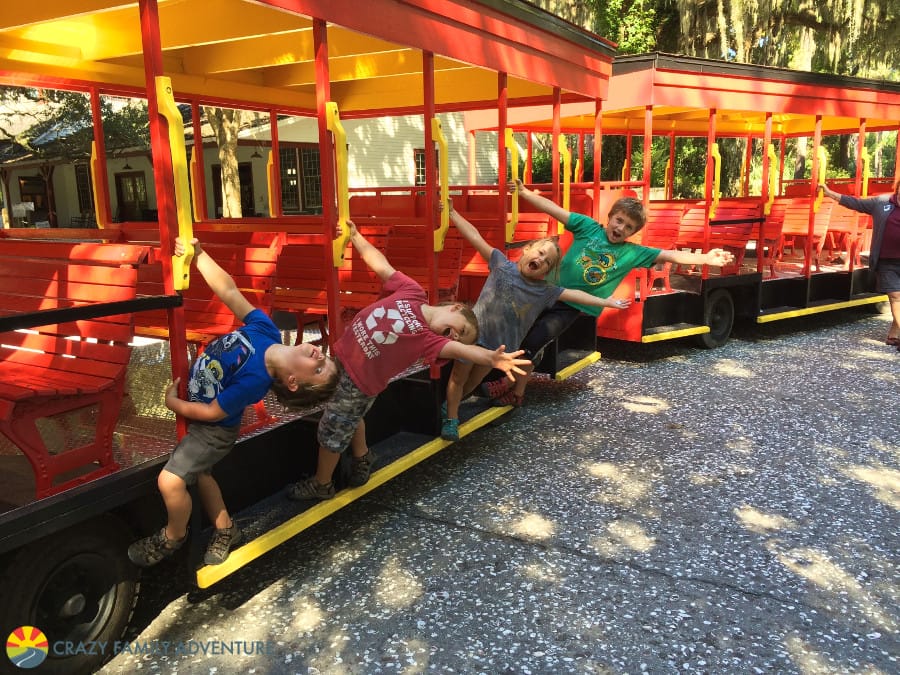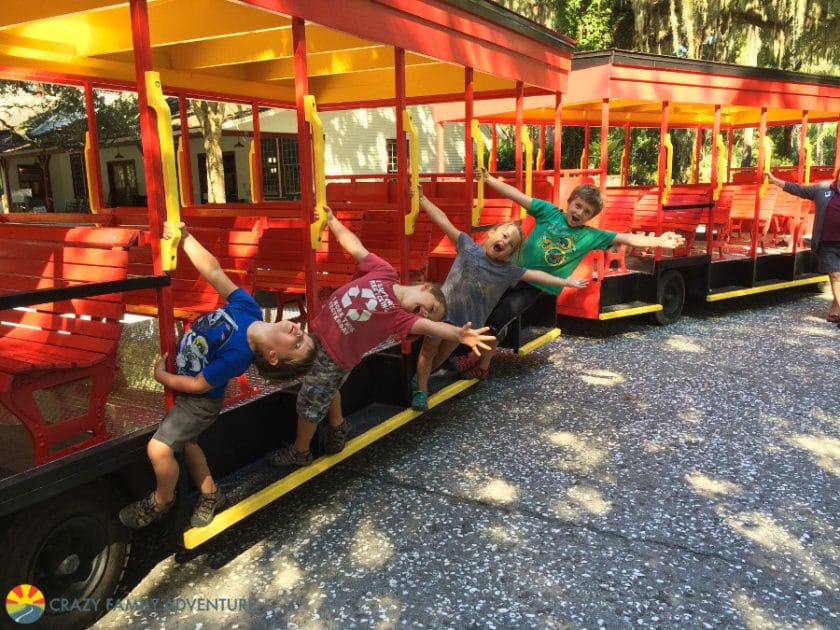 6. Jekyll Trolley Tour
We are learning that trolley/tram rides are a great way to see everything a location has to offer. Then after you have learned more about the location you can decide what places you want to go back and see.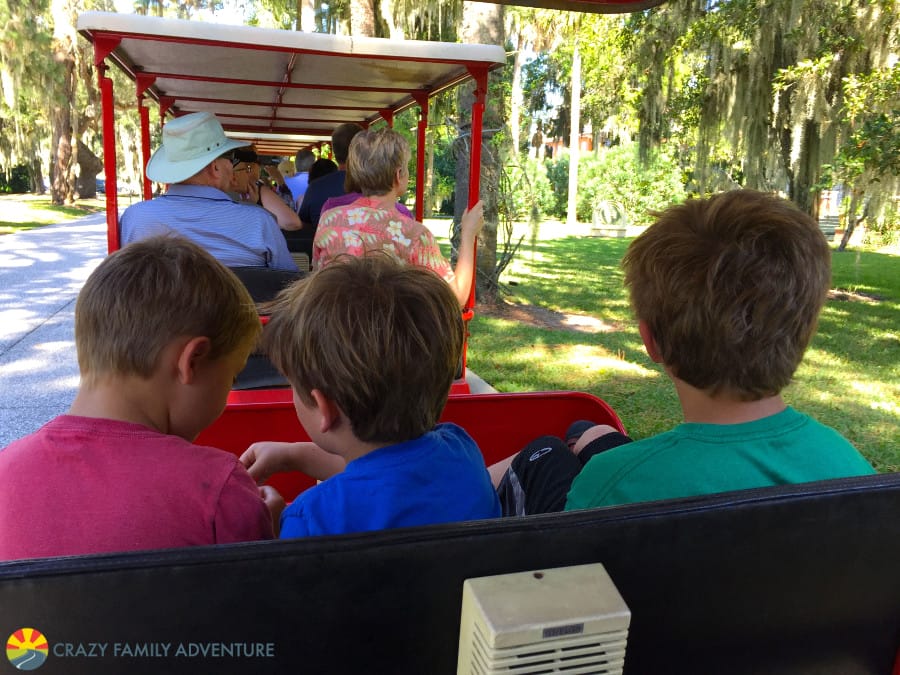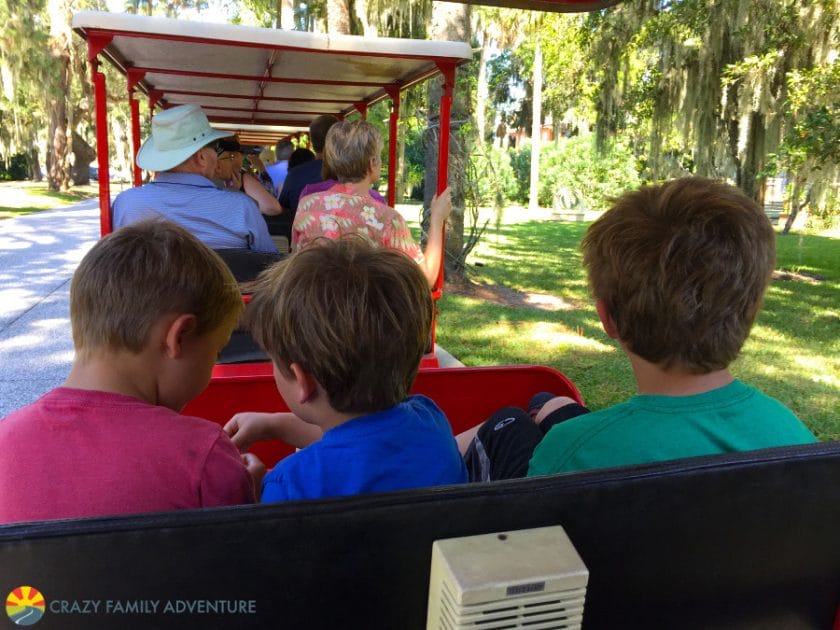 The Jekyll Trolley Tour did just that! You get on an open aired train and they drive you around the island teaching you about the history and the current buildings. This is also where you can tour the inside of a couple of the houses on site. It was great with kids, I would just recommend brining a snack and some drinks to keep the kids happy!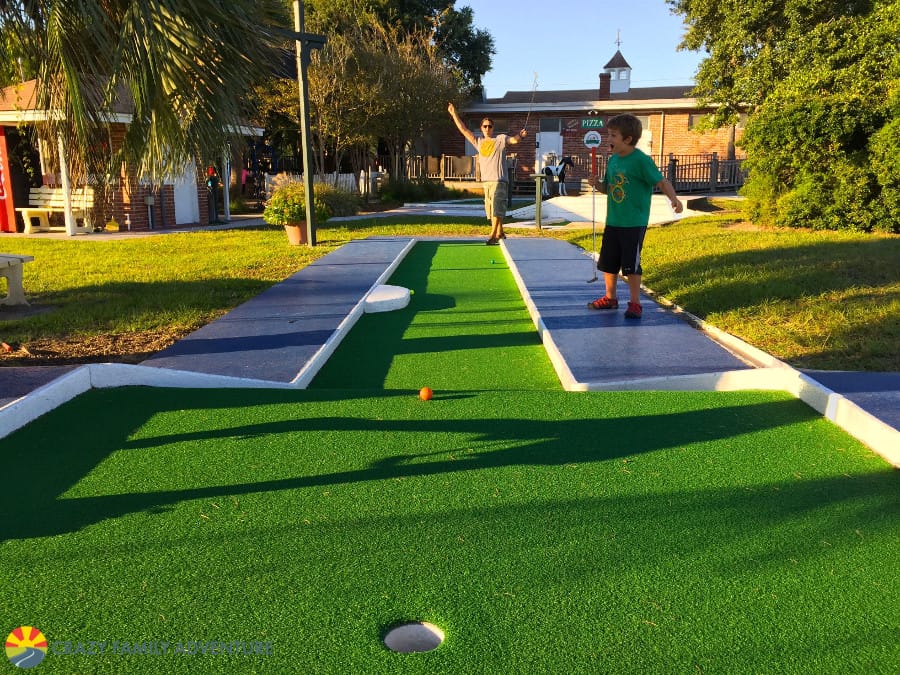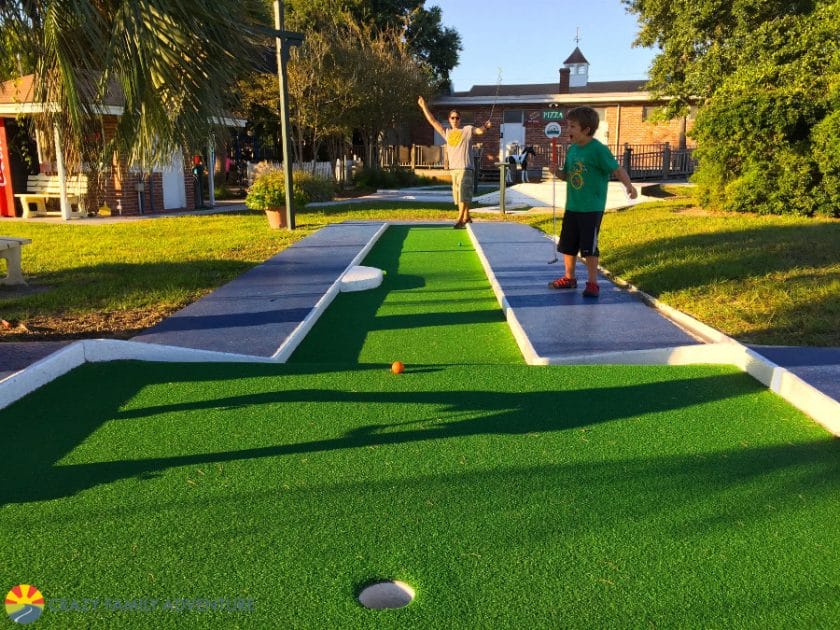 7. Mini Golf
The course is OK and if you are looking for another outdoor activity it will keep you and the kids busy for an hour while you make your way around the 18 hole course.
Golf etiquette kind of goes out the window when our kids play. Here's video proof!
8. Shopping
There is a section of the island that offers restaurants, stores, coffee shops. If you are the shopping kind, it would be a great place to spend the afternoon!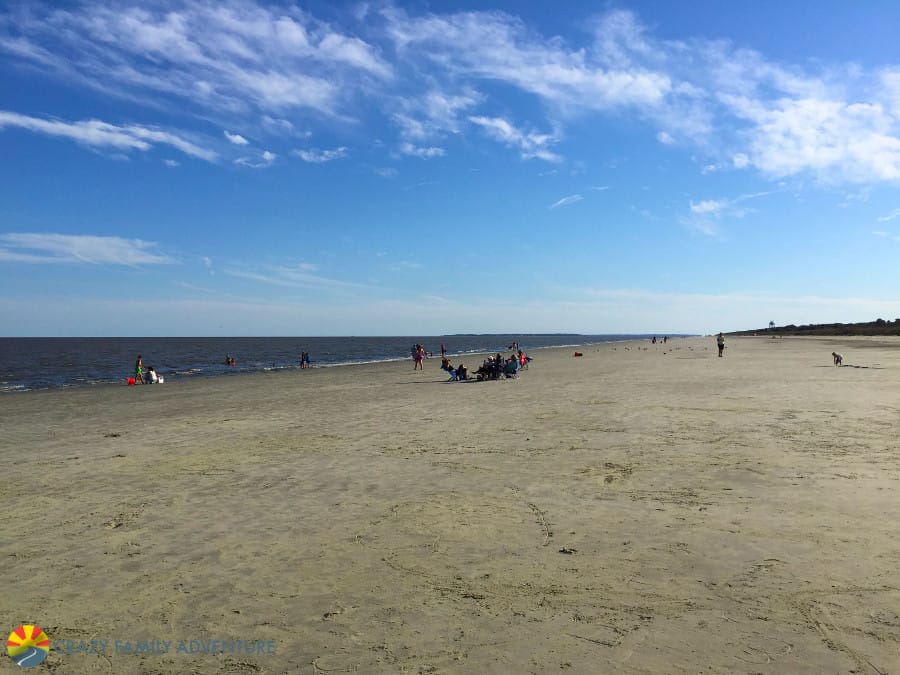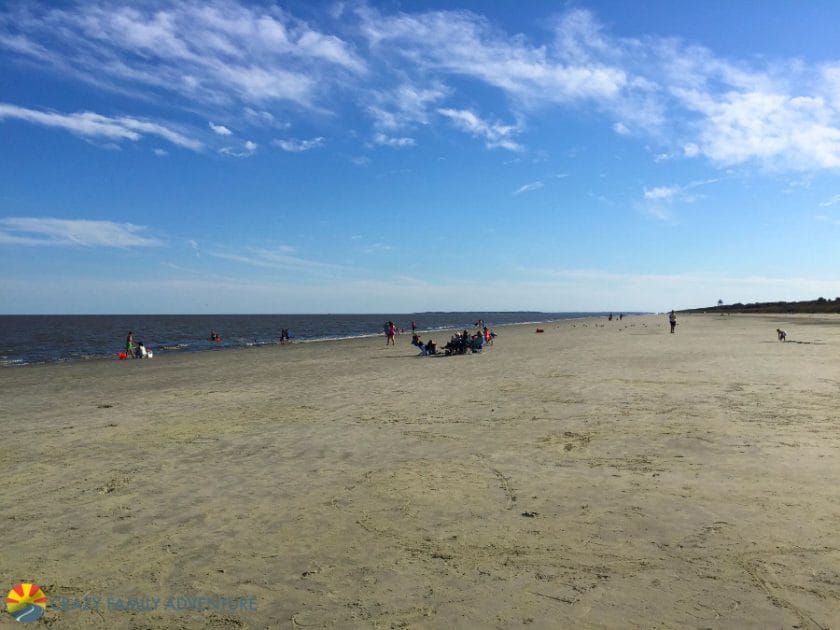 9. The Beach
The beach was large and a great place to hang out and spend a day beaching it! We also walked out on the beach at night and it was a great place to see all of the stars.
10. Tortuga Jacks
Tortuga Jacks is an awesome restaurant to eat at right by the beach. Plus they had live music! I always forget that Mexican restaurants usually serve chips and salsa when you first get there. Score for hungry kids! It also means Craig and I can split a meal and the kids can split meals too. Don't worry our alcohol bill made up for the food we didn't order! Margarita, anyone??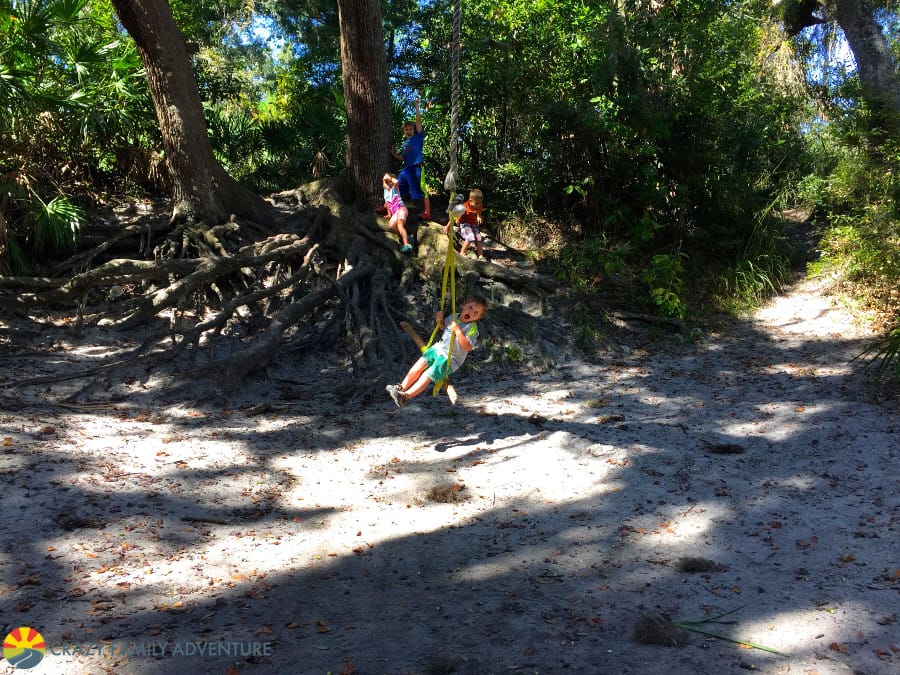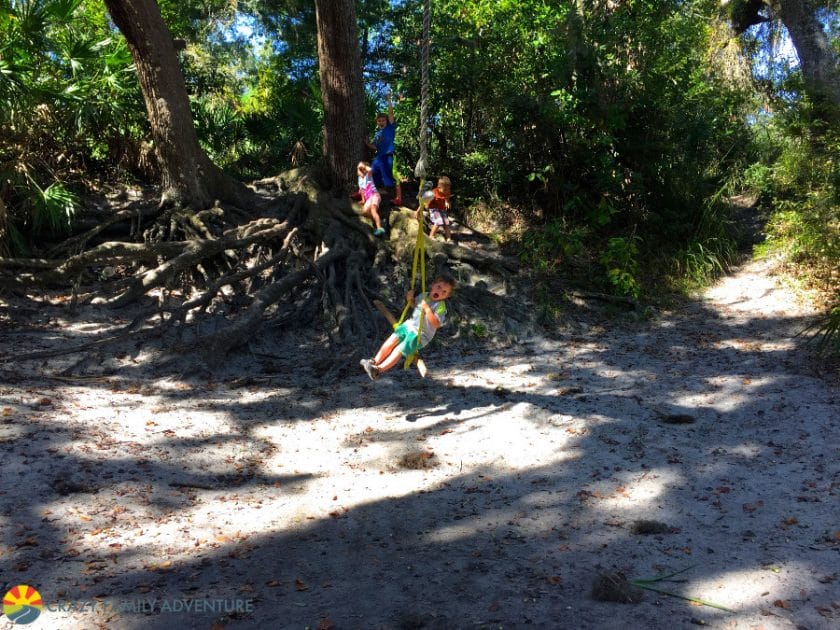 11. Rope Swing
This was a hidden gem that Craig found online and it was a blast! The kids loved swinging on it and if we would have come prepared with bug spray or long pants we would have stayed longer.
12. Summer Waves Wavepark
We missed out on the waterpark since it was already closed for the season. However, it looked really cool! And is just another reason you can spend a relaxing week on the island going between tours/attractions and the beach!
Jekyll Island was a great find and since we were enjoying ourselves so much we never even made it to the other Golden Isles 🙂 We are excited to go back and camp on the island and then spend time visiting the other islands too.
For a great place to stay during your Jekyll Island family trip, find a great deal with our partner booking.com
DISCLOSURE: This post may contain affiliate links, meaning I get a commission if you decide to make a purchase through my links, at no cost to you. Please read my disclosure for more info.