Mammoth Cave National Park, trails, sunsets, and more! Kentucky has a lot to offer and is a great place to go to explore and relax and Mammoth Cave is our favorite National Park in Kentucky!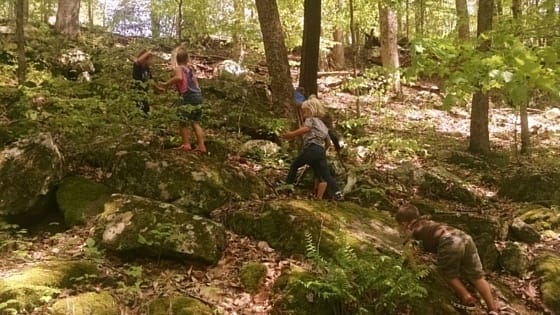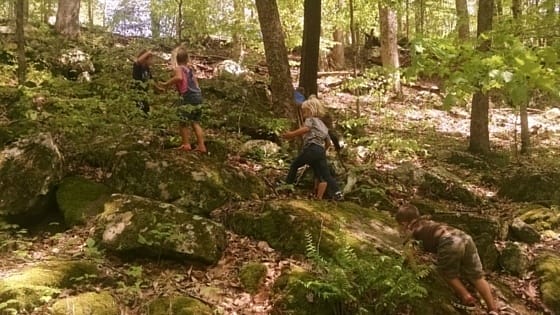 1. Mammoth Cave Hiking Trails
Our first stop was the Mammoth Cave Visitor Center to learn more about the Cave tours and to do some hiking. The Visitor Center is nice and big and they have WiFi! Our cell coverage was very iffy while we were at our campground. We found a couple of trails that seemed good for the kids and we headed out – we started on the Heritage Trail. The trails were beautiful. To be honest I wasn't expecting it! We made our way the extra distance and came to a spring with a small waterfall (River Styx Spring). It was worth the climb in and the climb back up the hill!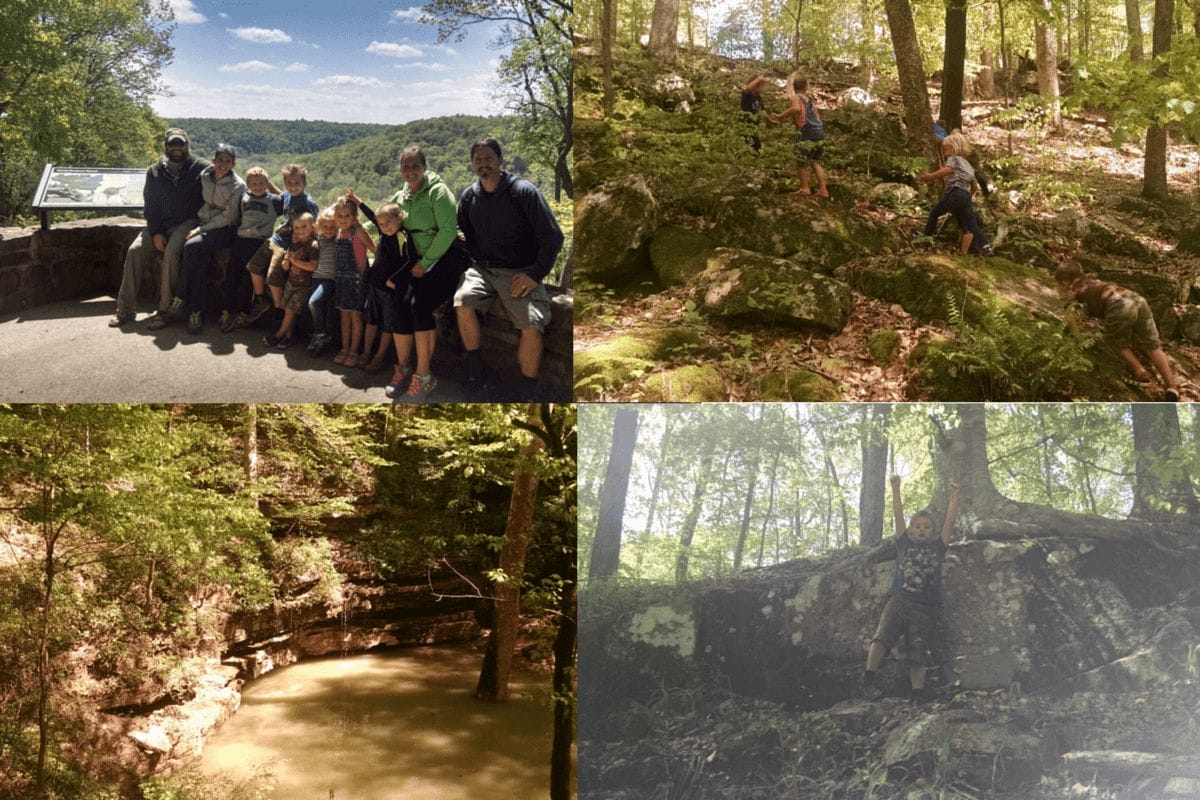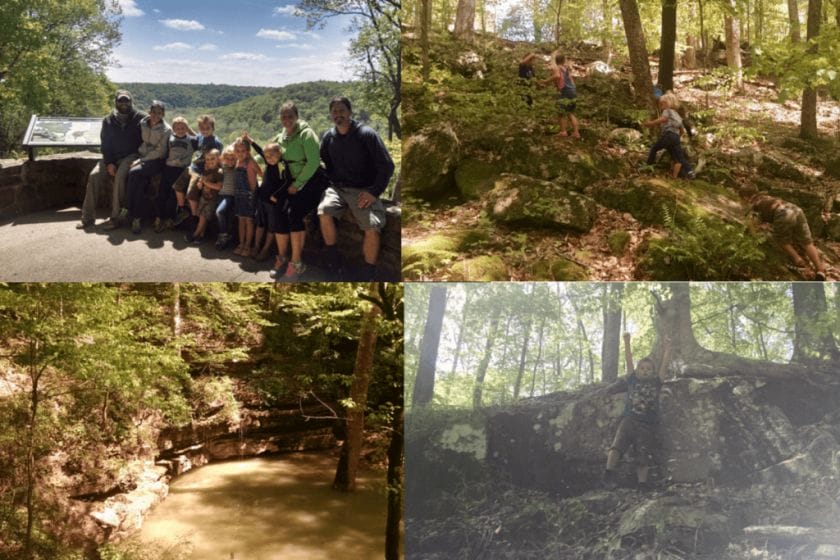 Highlights:
– There are a lot of great trails that you can go on with kids.
– Some of them are paved so you could bring a stroller.
– The Mammoth Cave Visitor Center is large with an area to walk through to learn about the caves.
– The trails are really pretty and there are some great lookout points.
Things to know:
– You could easily bring a lunch, take a hike in the morning, have a picnic lunch, do the Mammoth Cave Visitor Center and a hike in the afternoon.
– Mammoth Cave has RV parking in the parking lot. So if you just wanted to stop in for the day you could pull in and park your RV for the day while you go explore.
– Be sure to bring your hiking gear such as Keen shoes, plenty of water (maybe even a hydration pack), hat, sunscreen, etc.
2. Chaney's Dairy Farm
Our next stop was Chaney's Diary Farm. Being from Wisconsin we see cows all the time but the tour seemed like it would be good and they had pretty inexpensive kids lunchs($3 a piece), free ice cream, and a park. We figured we would give it a try. We are glad we did. The tour was about 45 minutes long with a hayride to where the cows are, then the owner talked about the cows, the kids got to pet a cow and a calf and then we got a hayride back up to the restaurant area. After eating lunch the kids all got an ice cream (included in the cost of the tour). Then we played at the park. There was a bouncy pillow which was $2 extra a person. Melia really wanted to go so she used her birthday money to pay for everyone :). It was nice she did that and we ended up spending about 2 hours just hanging out there. One of the coolest things was when all of a sudden all the cows that were out in the pasture got up and started walking to the barn. One by one they all went up and headed over. There was one lazy cow who waited until everyone else left and they got up too. As far as we could tell no on had come out to get them so it was cool watching and seeing if they would all go. It was a beautiful day and we really enjoyed the farm!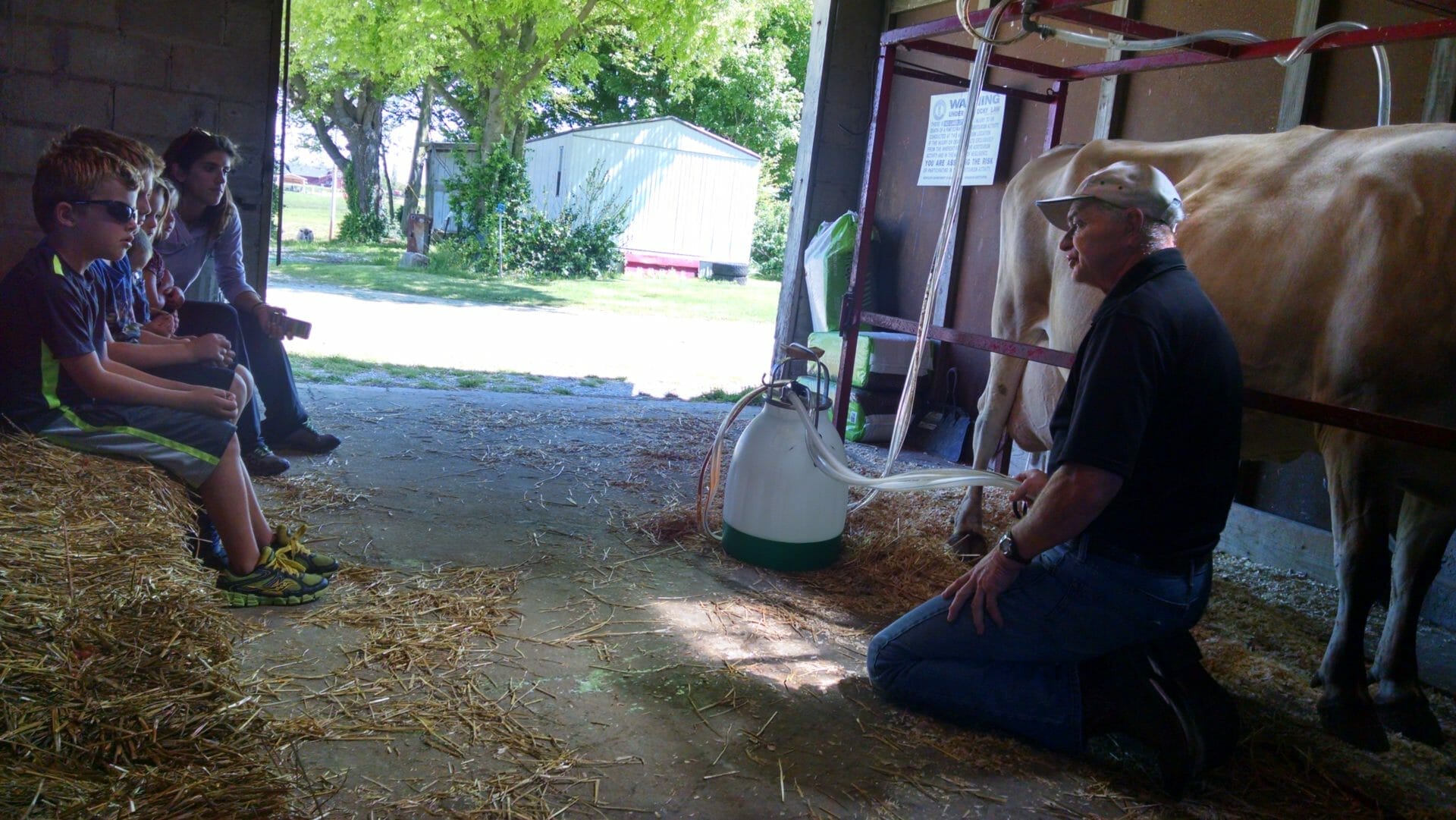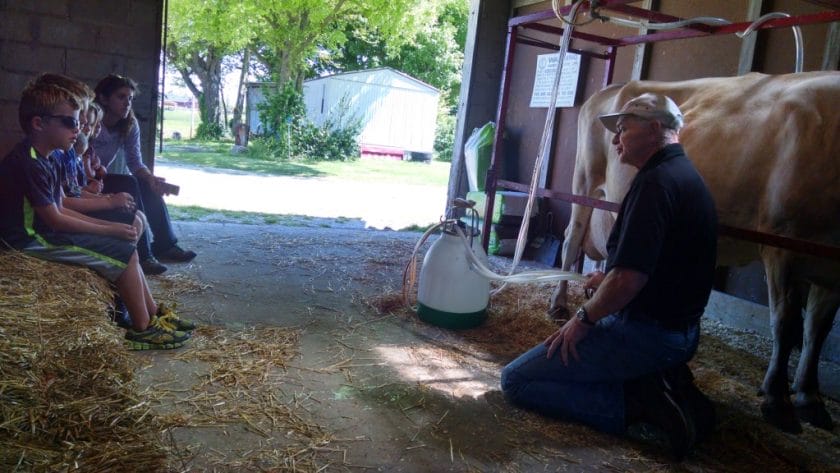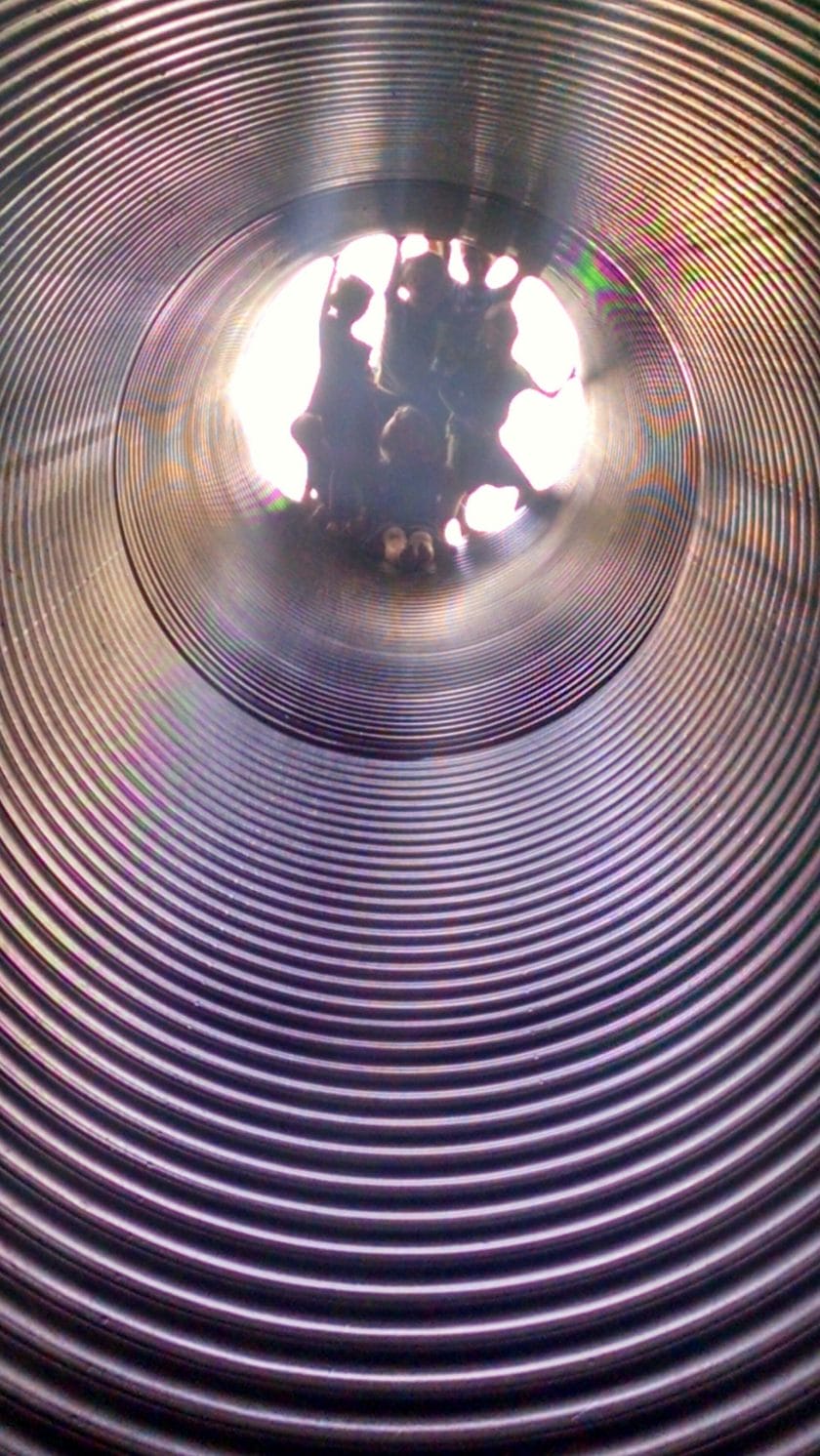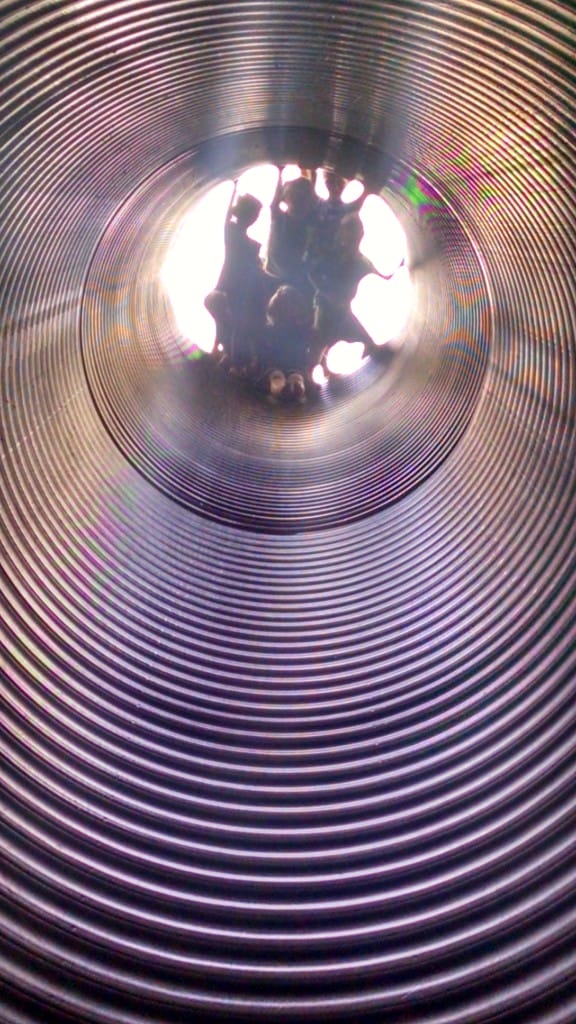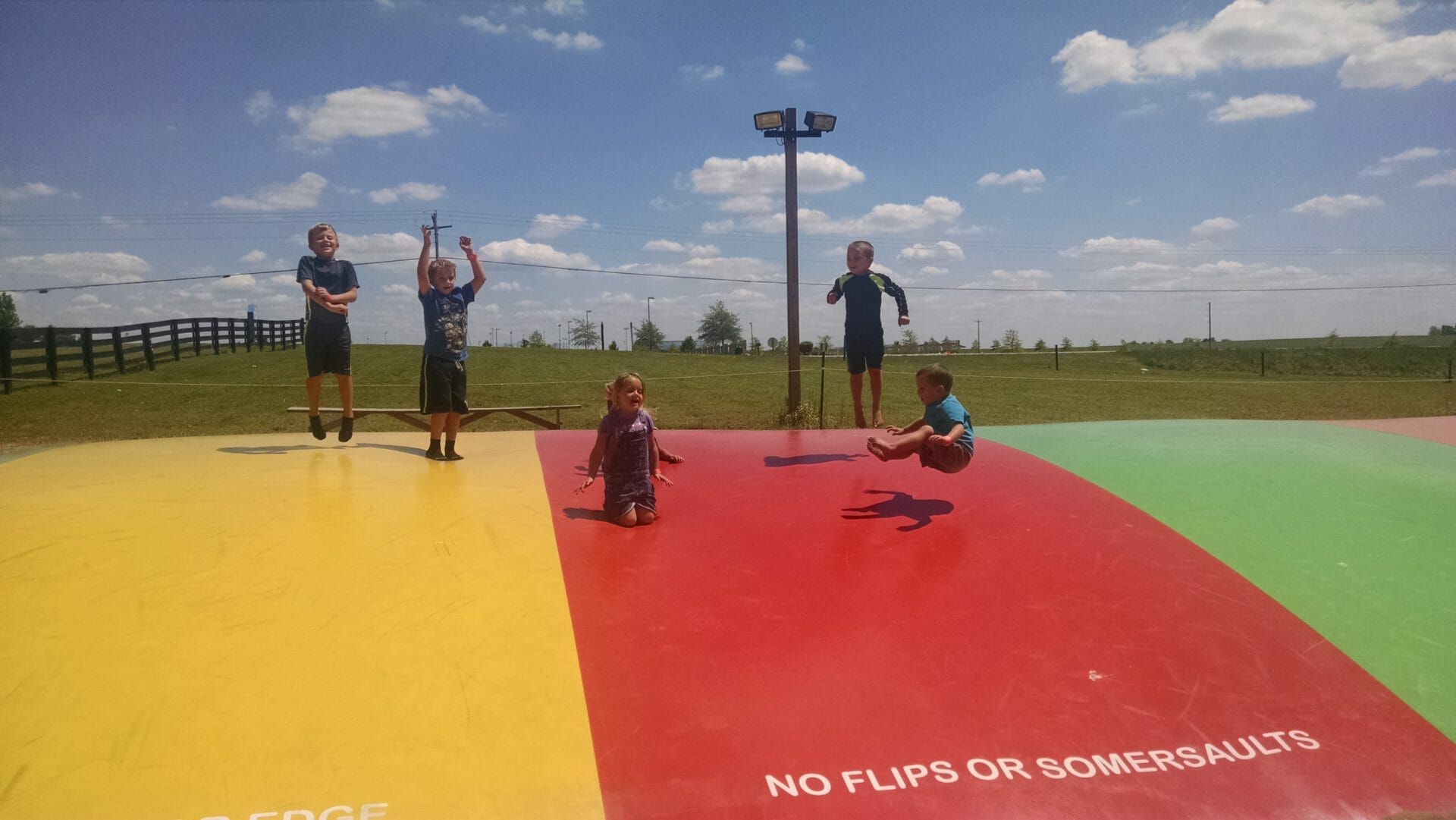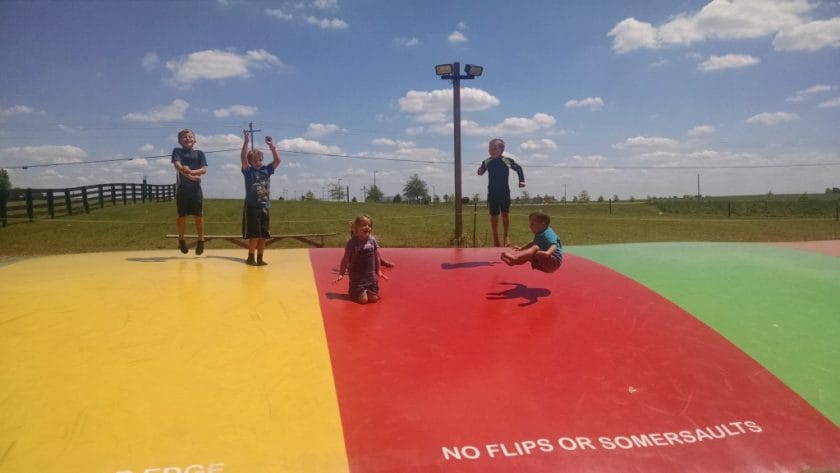 Highlights:
– The tour was well worth it. The tour itself was about 30 minutes long with a hayride for the kids. They don't get to milk a cow but they get to pet one and also bet a calf.
– The best part about the tour is the free ice cream everyone gets at the end! And the $3 lunch was worth it to (came with a sandwich, chips, applesauce, and drink)
– Also the bouncy pillow is only $2 a person with the tour and $5 without.
Things to Know:
– You could just visit to play at the park for free and to walk down to look at the cows in the field.
– You could also bring your own lunch if you wanted to.
– You have to call ahead to get a spot on a tour. We were able to join with another tour that was going on that day.
Check out their website for more information: http://chaneysdairybarn.com


3. Mammoth Cave Tours
There are a lot of cave tours and we weren't sure which one to do. After looking through the times we decided on the Mammoth Passage Tour it was 1 hour 15 minutes. We figured with the kids that was enough. We had seen groups of 50 go into the tour so we were really lucky when we were in a group with just us and 3 other people! We had a great tour guide who taught us a lot about the cave and at one point stopped and turned all the lights out so we could see how dark the inside of a cave really is! This is our second time in a cave since we did Ruby falls in Tennessee in November. When the ranger asked if the kids had been in  a cave before they were really proud to say they had been. But we also learned that we don't think Knox likes cave I don't know if it is a claustrophobic thing or what?? But he DID not like Ruby Falls in Tennessee and in Mammoth Cave he hid his head the whole time and when we asked if he liked it he said the cave was stupid . . . he couldn't wait to get out. Other then that we all enjoyed it and Knox did fall asleep so that was good. The kids got bored at the end so I think it was the right length of time for our kids. However there were a lot of other tours that sounded really cool. That we would like to do in the future.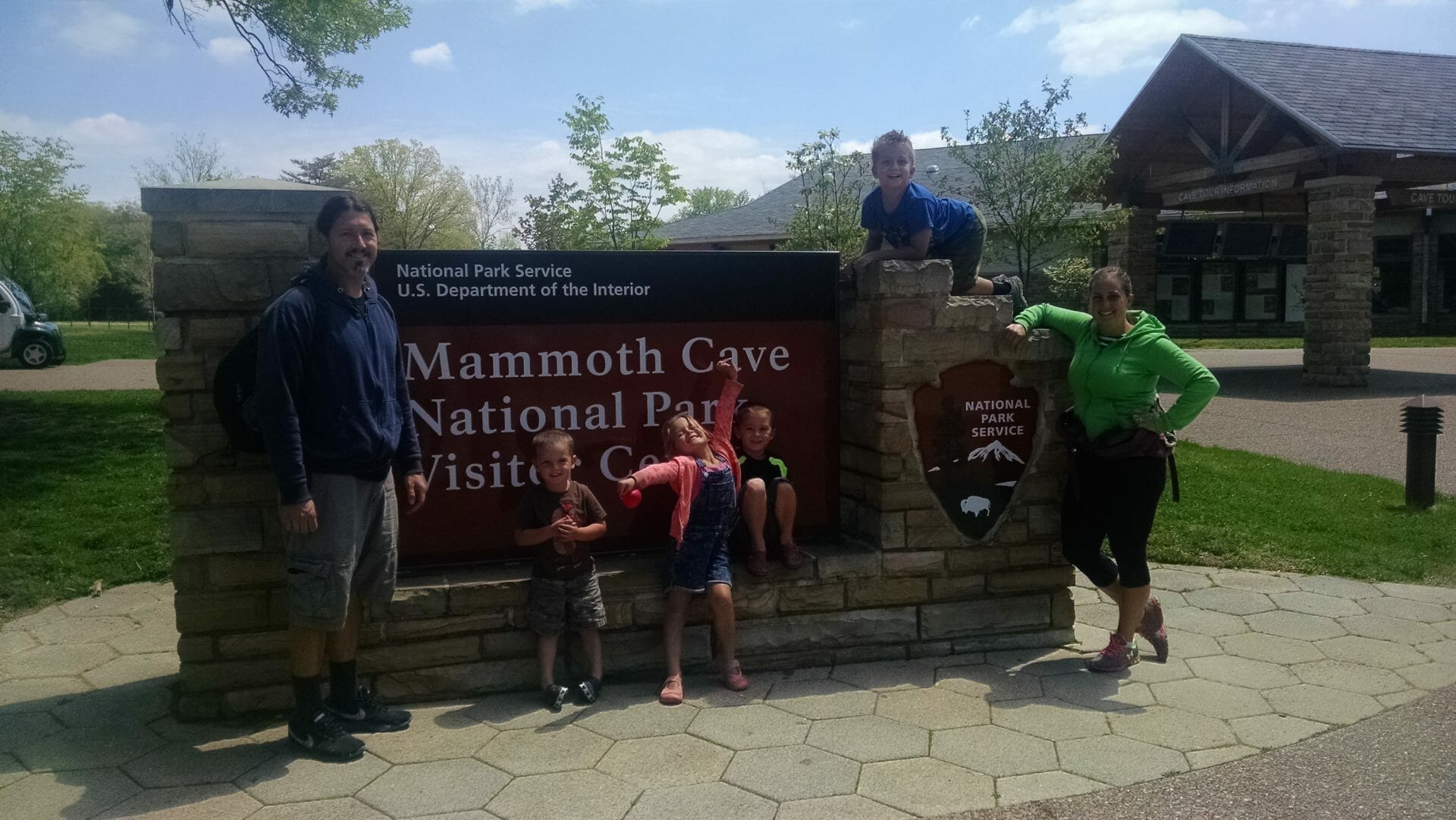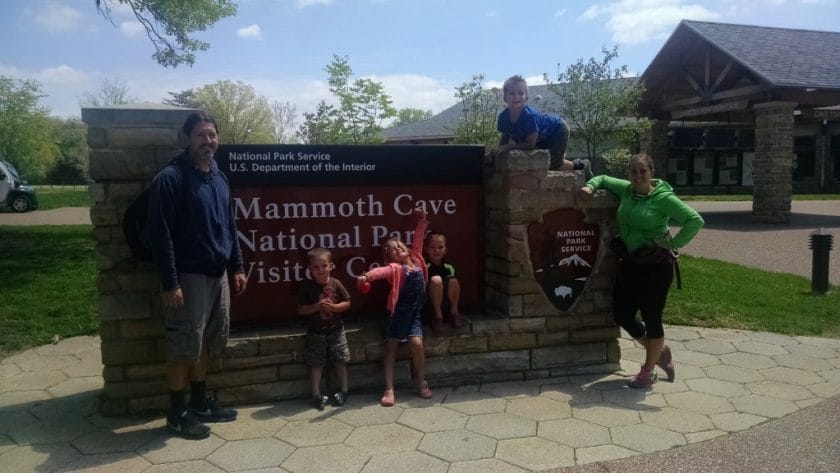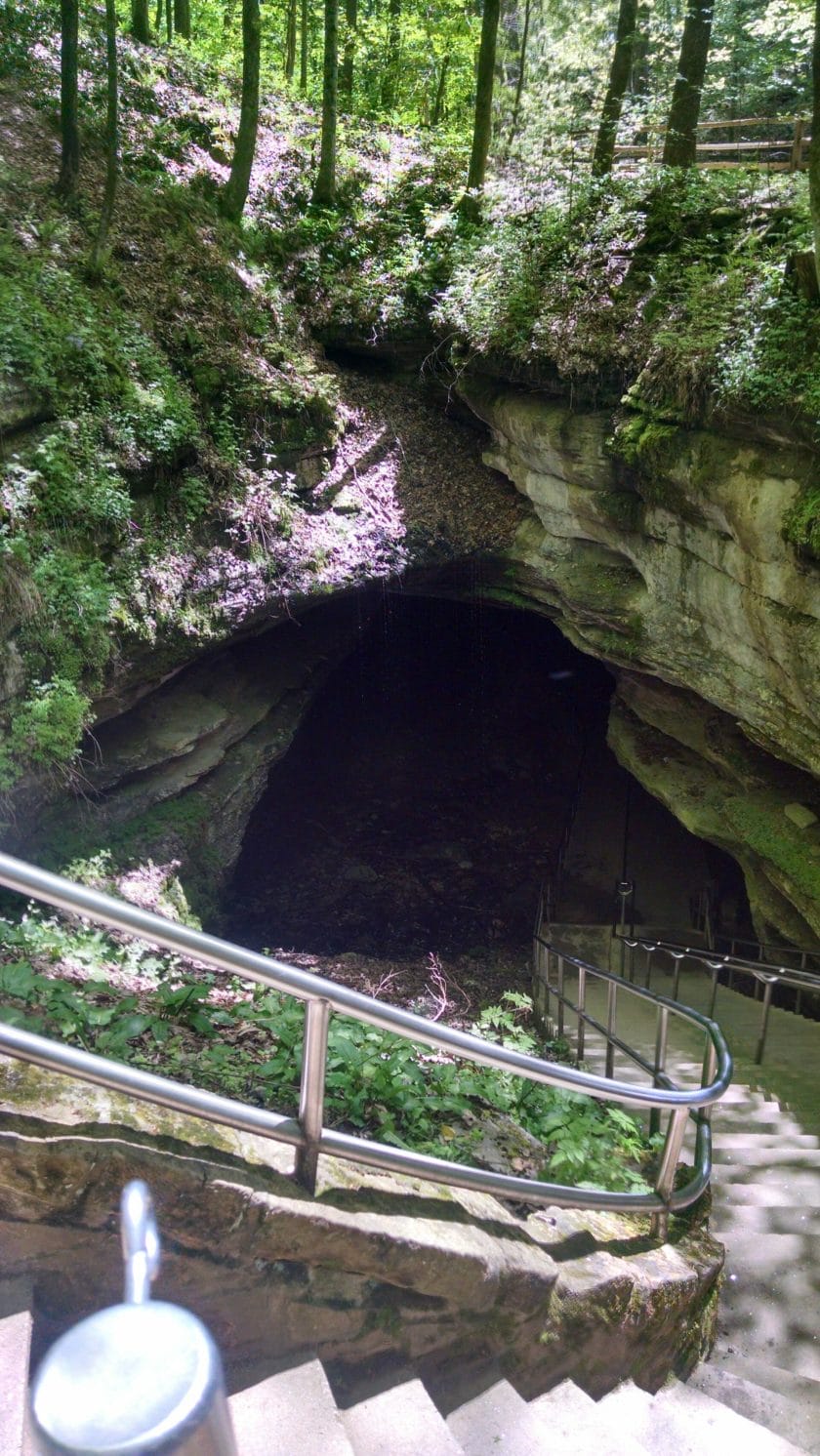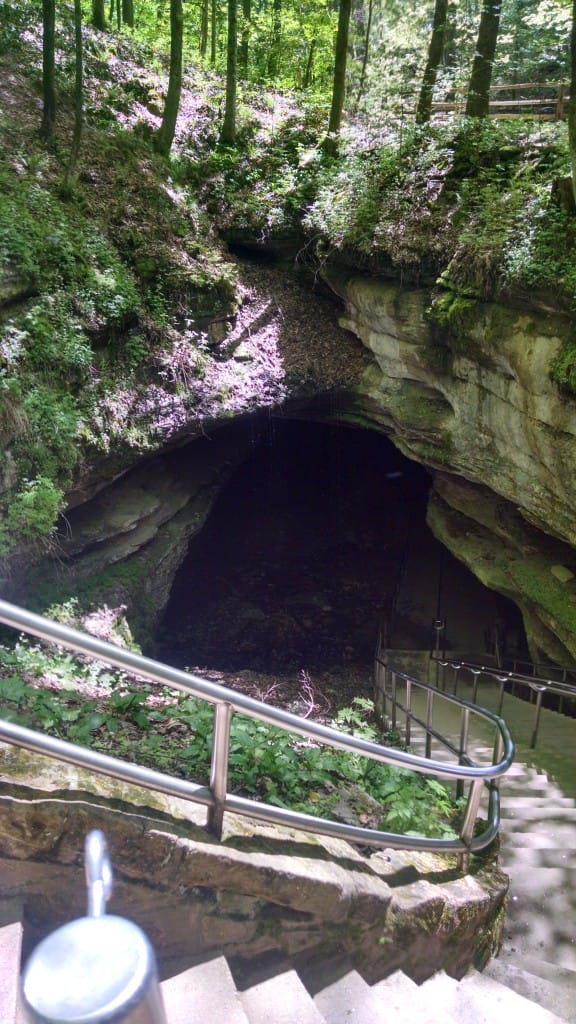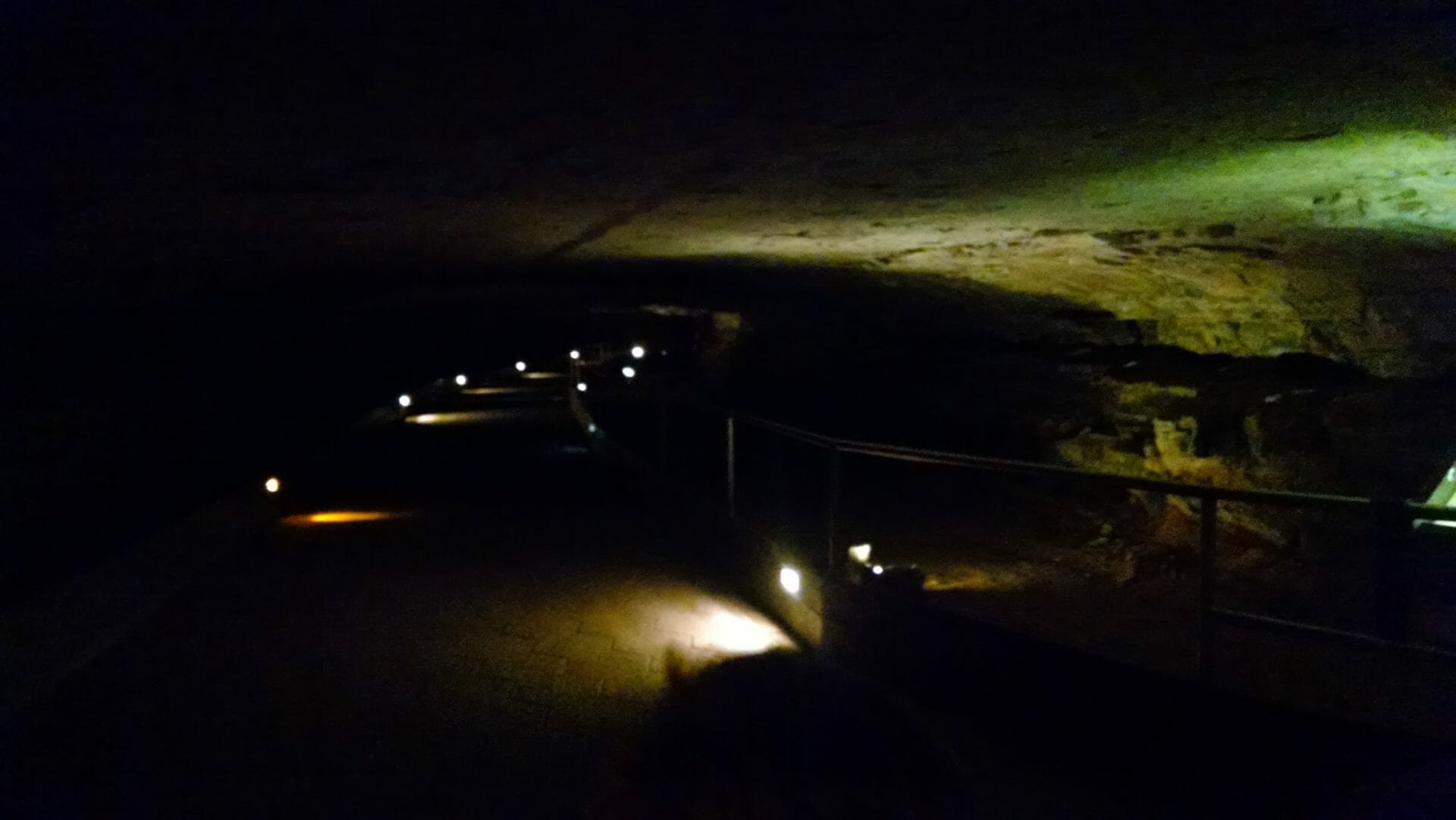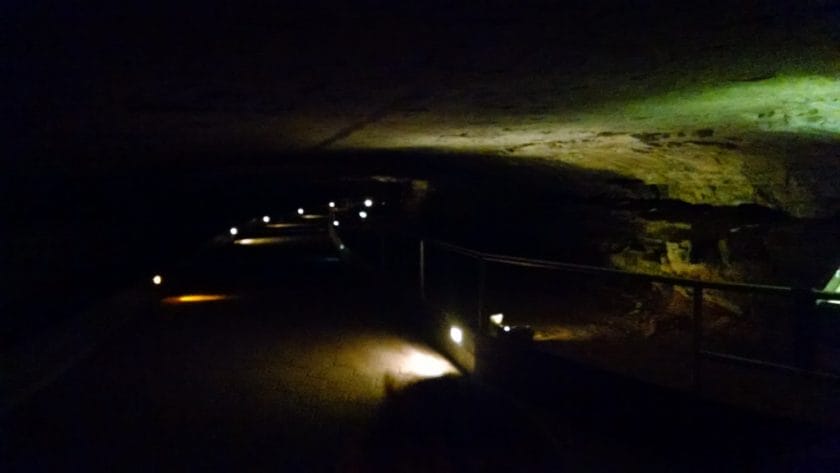 Highlights:
– The tour we took was just a short walk to the entrance – another reason it is good for young kids.
– We couldn't find the tour we did online but when we got to the Mammoth Cave Visitor Center they had information on it.
– It was one of the least expensive tours at $7 for adults and $5 for kids. Kids under 6 are FREE!
Things to know:
– You cannot wear a backpack carrier in the cave. I used my sling and that was fine.
– The tour is led by a tour guide and once you are in you are in (they actually lock the door behind you so people can't sneak into the cave). You have to stay with your group throughout the tour.
Mammoth Cave National Park website with more information: http://www.nps.gov/maca/index.htm
4. Night on the town Kentucky Style
Our last night there Jen from Free 2 Breathe (who was with us – so fun traveling with friends!) had mention that they did a Jammin on the Porch at the Bookstore concert in one of the cities we were by – Horse Cave, Kentucky. We decided to head down there.
We first stopped for pizza at Turtleinni's. Beer, Wine, Pizza Buffet (with dessert), Cartoon's on TV, and Wifi. Perfect! The staff was also amazing and even brought us our own pizza at our table since we had to wait for more cheese to be done.
Next we headed over to the bookstore and it was true authentic Kentucky music . It was a group of men sitting around playing all sorts of different string instruments while singing. It was great! It didn't take long for the kids to get up and start dancing in the middle. The guys even did a Scottish kids song for us. We are really glad that we went. If you are in the area they do the music get together every Thursday night. And if you play you can bring your instrument and join in!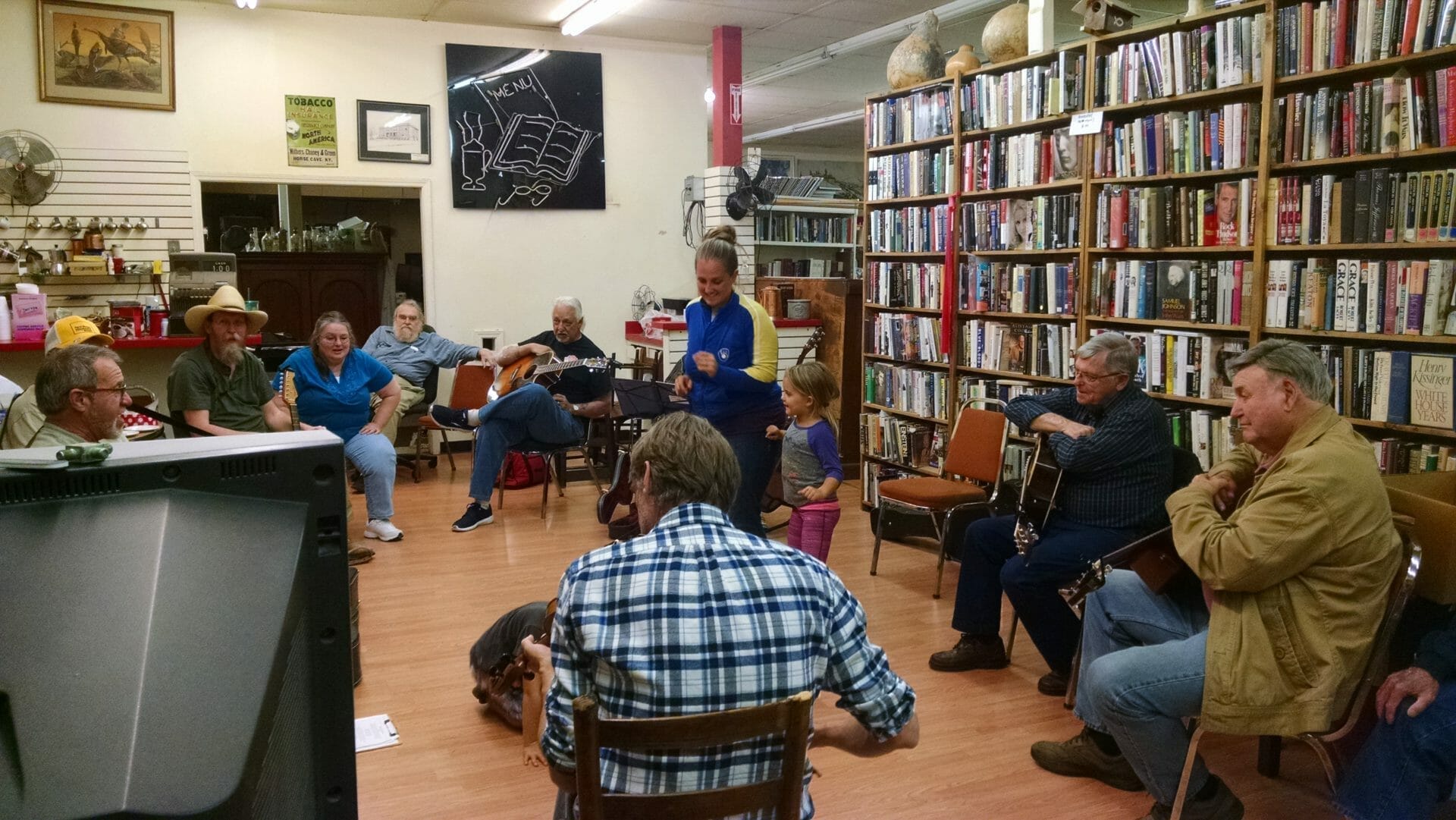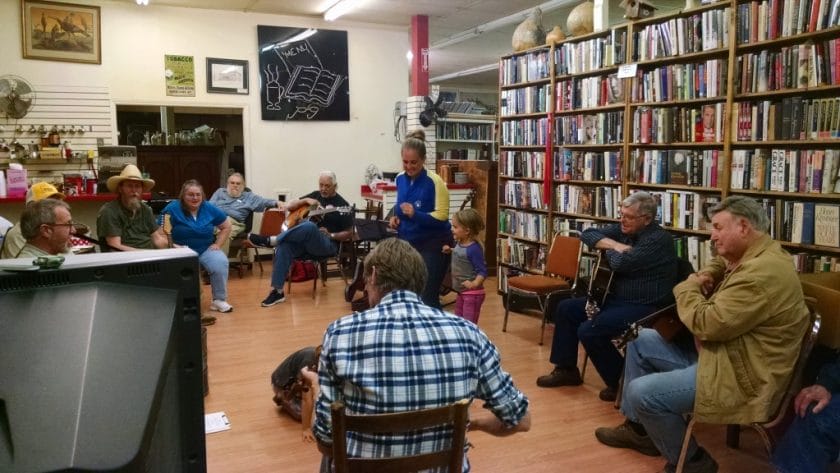 Highlights:
– This was real hometown Kentucky music. They went around in a circle and each person had a turn picking out which song the group was going to do.
– If you have a guitar bring it – you are more then welcome to join in. The guy wanted to give Craig his guitar so he could play!
– The bookstore was really cool too. The whole place just had a very small town, warm, and inviting feeling to it.
Things to know:
– It looked like there were some other unique things to do in the town.
Website with more information: http://www.kentuckytourism.com/events/details/jammin-on-the-porch/21337/
5. Corvette Factory Tour
Craig and Carson went with Drew and Austin (from Free 2 Breathe) to the Corvette Factory tour. It was really strict: kids had to be over 7, closed toe shoes, no cell phones. It was no joke! They said it was amazing seeing how they built the Corvette's and they really enjoyed it.
More info: https://www.bowlinggreenassemblyplant.com
When we were in Kentucky we stayed at the Diamond Caverns RV and Golf Culb. It was a very small campground but was nice and quiet – Craig commented how you couldn't even hear anything – not the highway, wind in the trees, or anything. It was very quiet and calm. Well calm except when our kids were running wild at the playground and mini-golf course. They had a pool but it wasn't open yet.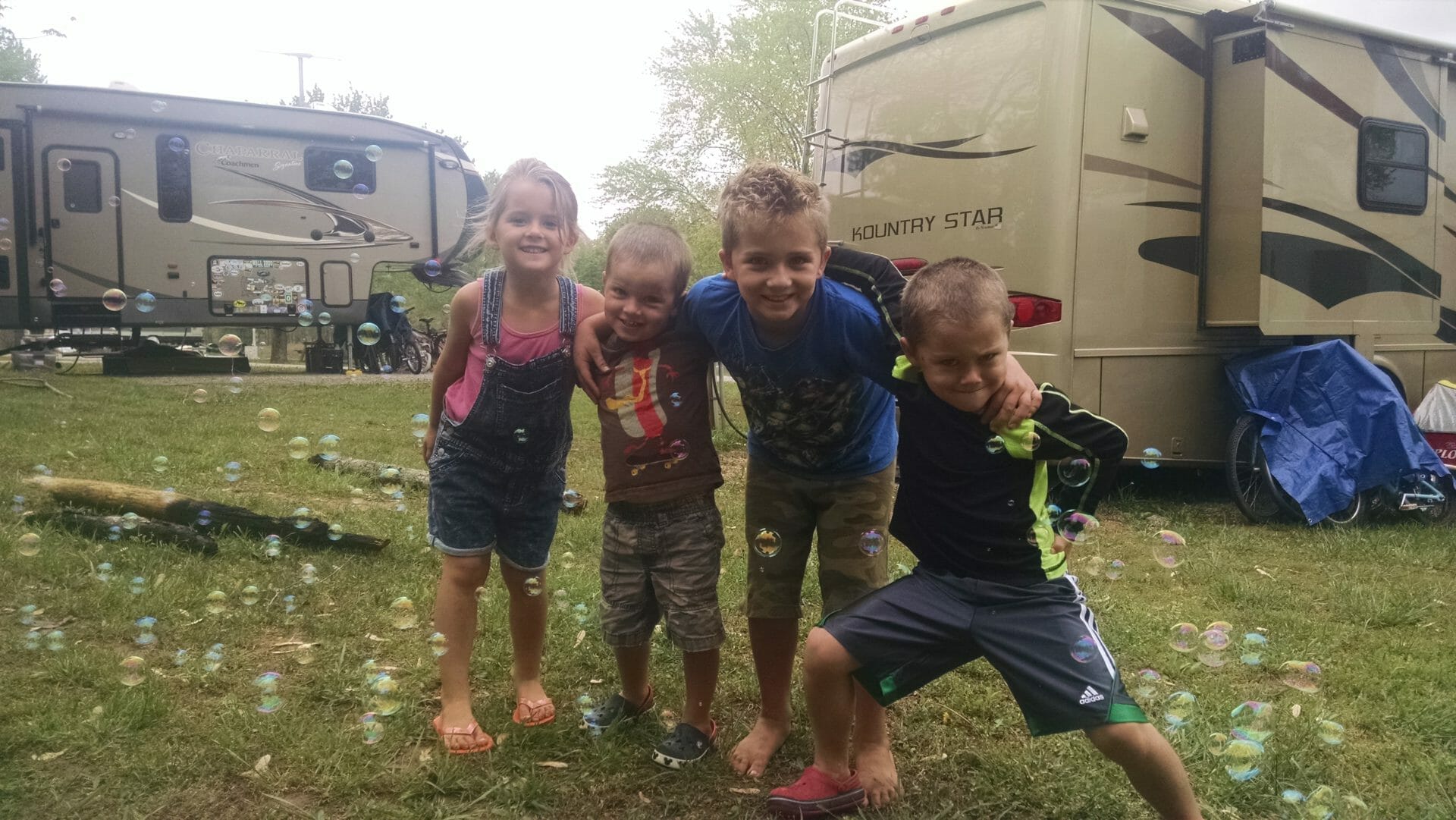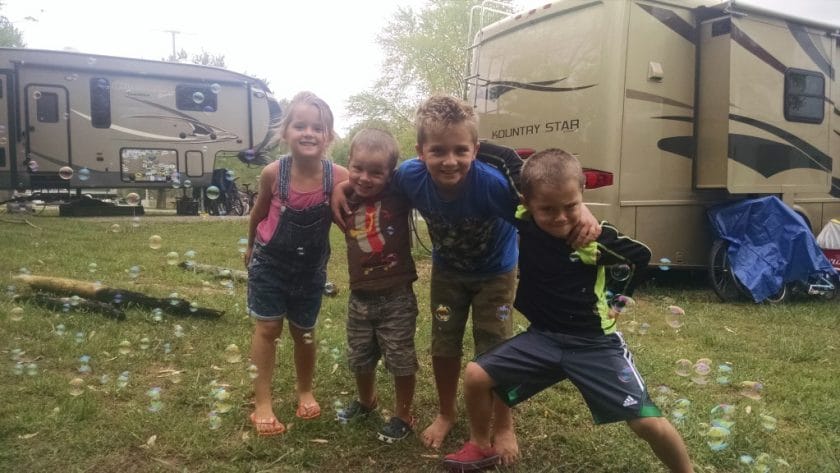 We really enjoyed our time in Kentucky. You could explore Mammoth Cave National Park – the trails hiking and biking, the Cave's at Mammoth Cave National Park, and Diamond Caverns for a week – while enjoying a few down days in between just to relax and enjoy the sunsets!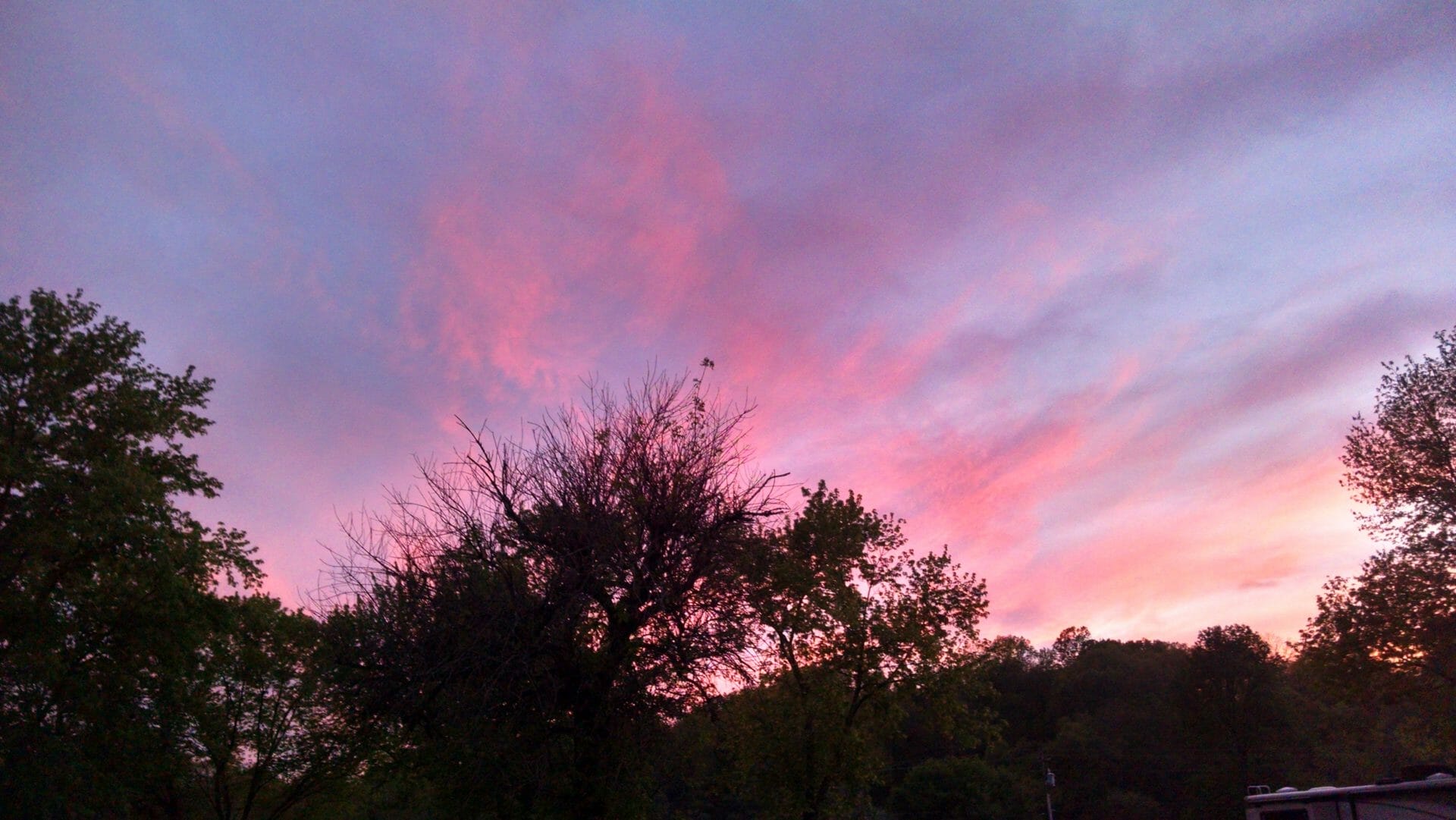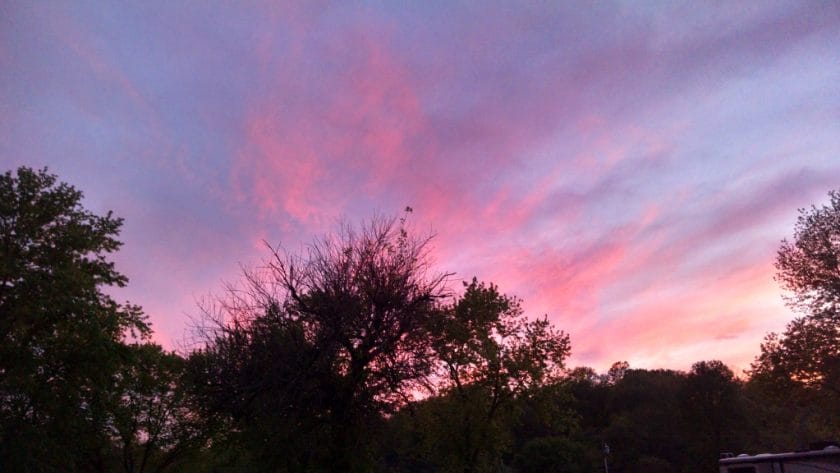 More Info Check Out:
11 Favorite Things To Do In Kentucky With Kids
14 Fun Things To Do In Lexington KY With Kids
Top 13 Fun Things To Do In Elizabethtown KY
9 Fun Things To Do In Louisville KY With Kids
11 East Coast National Parks You Want To Visit This Year
12 Best Things To Do In Bowling Green KY
DISCLOSURE: This post may contain affiliate links, meaning I get a commission if you decide to make a purchase through my links, at no cost to you. Please read my disclosure for more info.