Kentucky is overflowing with things to do in Louisville KY with kids. Whether you're looking for hands-on learning activities, wanting to experience the culture of the horse racing industry while sipping a mint julep at Churchhill Downs, or looking to mosey around art museums on Museum Row, there is something in Louisville Kentucky for every family. With a good plan, you will be able to experience all that Louisville has to offer!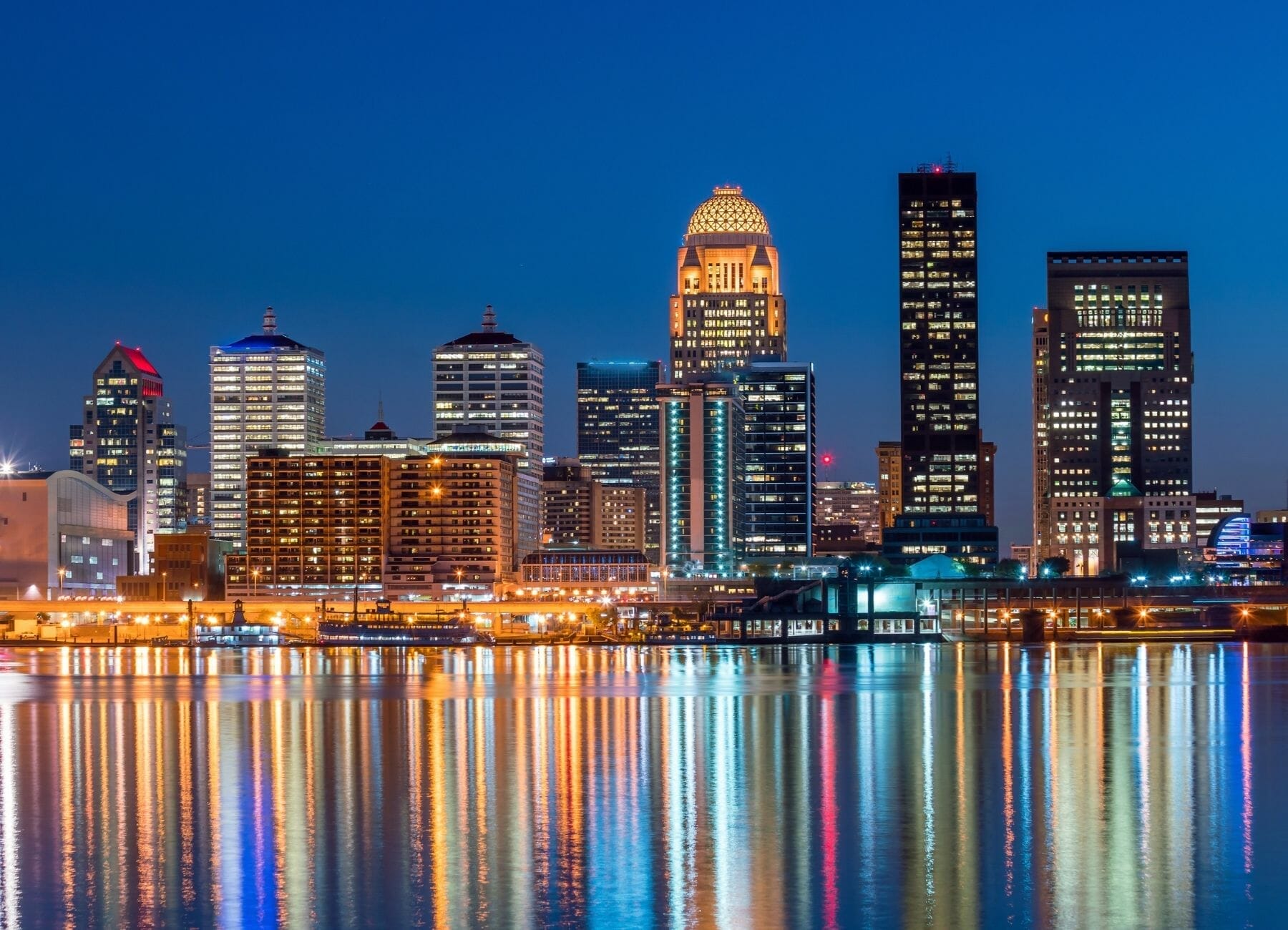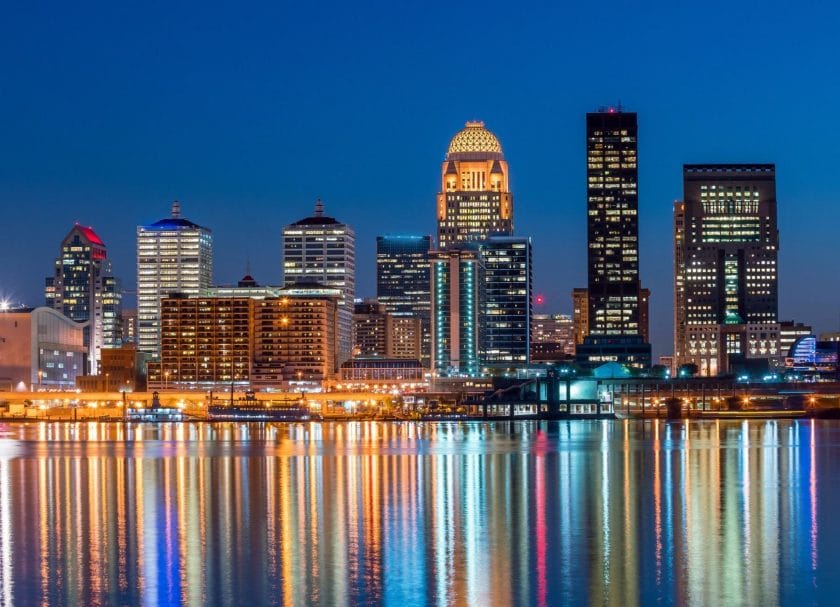 Louisville is Kentucky's largest city and sits along the Ohio River. The downtown area is picturesque with the river as a backdrop and historic homes lining the streets. You will not have any trouble finding adventure or experiencing some of the beautiful Louisville nature presented around the city.
Things to do in Louisville KY with kids is not hard to find with so many options. The hard part will be deciding what you and your family want to do. Head to Louisville KY, and act like a local – be a Louisville family for the day, and have fun exploring!
Big Four Bridge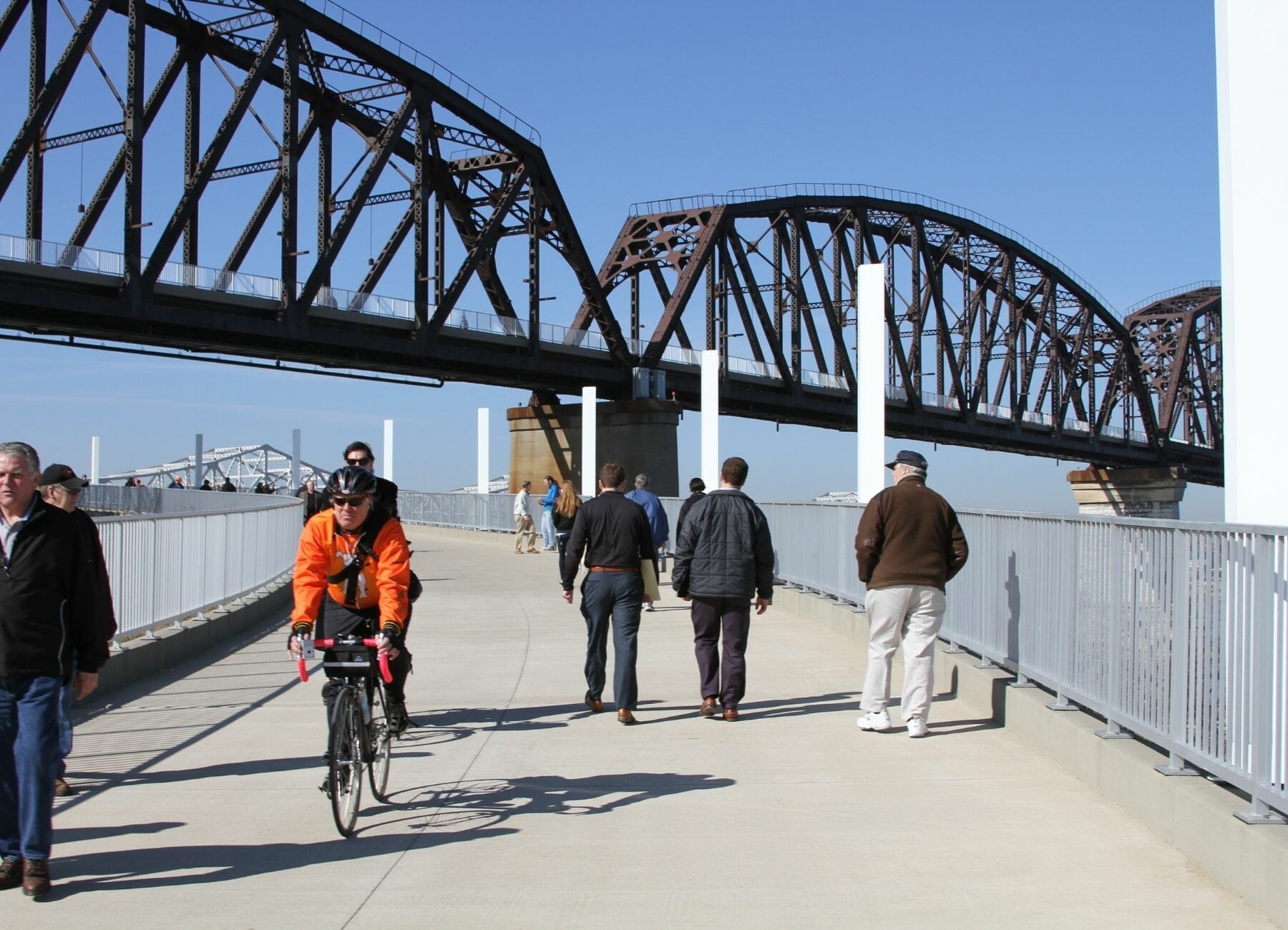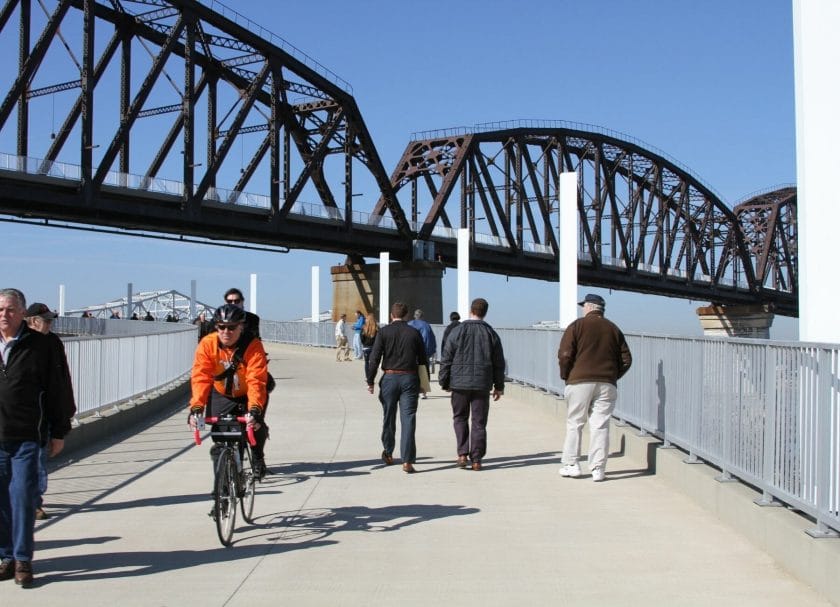 When you're looking for an inspiring location to get exercise, you will want to come to the Big Four Bridge. Located in Louisville Waterfront Park and connecting Louisville KY and Jeffersonville, IN, beautiful sights will surround you including green spaces, splash pads, playgrounds, and more. Big Four Bridge is only for pedestrians and bicycles so you can feel safe getting the entire family outside for some play.
For more info check out the Big Four Bridge here.
Louisville Zoo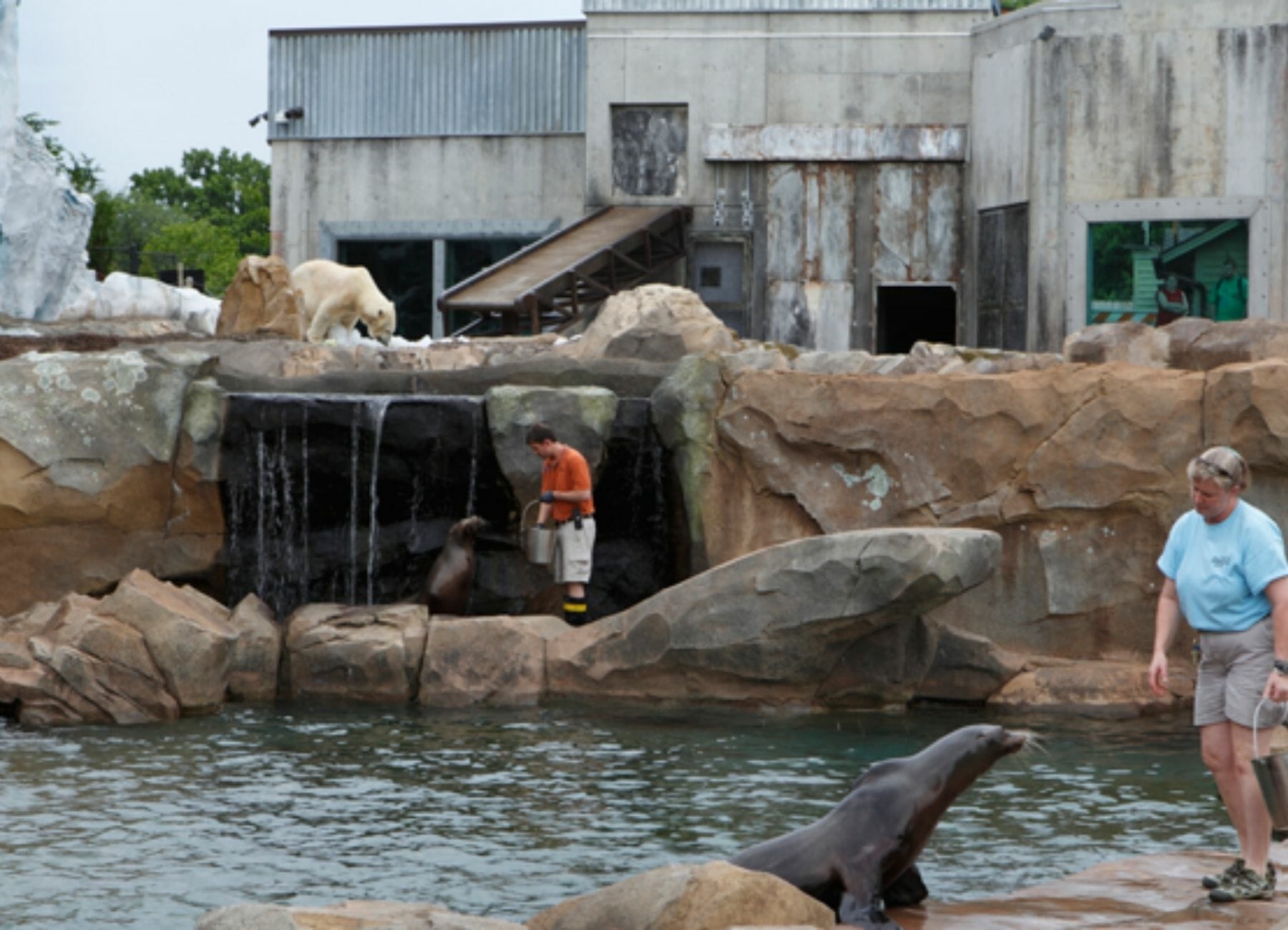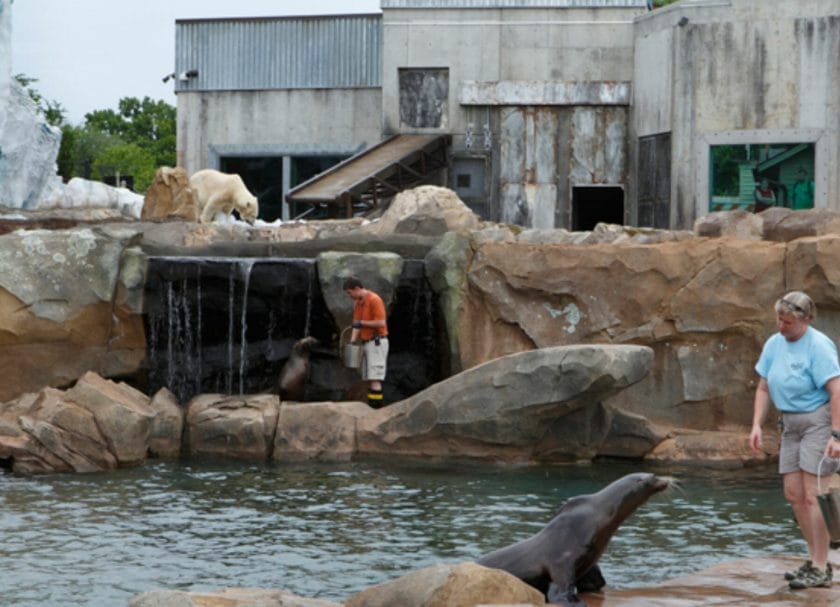 Oh, the animals you will see! Louisville Zoo has over 1,700 animals in 8 exhibits at any given time; The Islands, Africa, Glacier Run, Australia, South America, HerpAquarium, Gorilla world, and The Cats of the Americas. The Louisville Zoo offers family friendly fun and education, and don't forget healthy physical activity. There is a 1-mile trail through the zoo so you can see the amazing animals while getting those steps!
For more info check out Louisville Zoo here.
Kentucky Derby Museum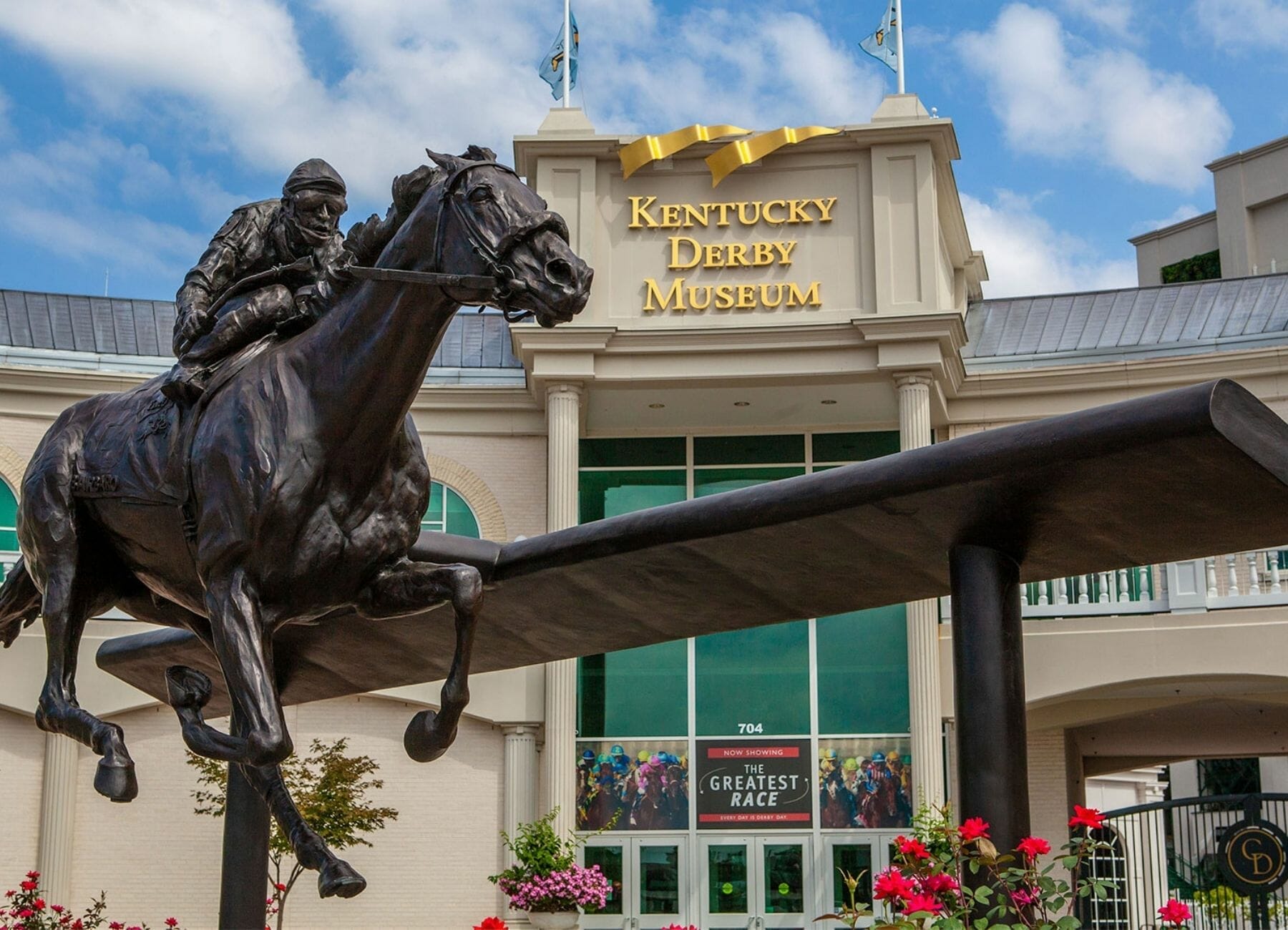 Kentucky is known worldwide for its famous horse race, The Kentucky Derby. Located next to Churchill Downs, The Kentucky Derby Museum prides itself on preserving the history of the Kentucky Derby.
The museum offers two floors of interactive exhibits sharing history dating back to the very first Kentucky Derby. The museum features artifacts showcased from the Kentucky Derby Champion winning horses over the years.
Horseback riding is a popular sport in Kentucky, but you will not find this opportunity at the Kentucky Derby Museum. If you're looking to saddle up, check out a family farm in Louisville or visit the Kentucky Horse Park. The Kentucky Horse Park offers horseback rides for families at a reasonable price.
Included in your general admission ticket, you will also want to go on the Churchill Downs Historic Walking Tour, where you will have a tour guide take you through the property and even down by the track. Have your camera ready!
For more info check out Kentucky Derby Museum here.
Louisville Slugger Museum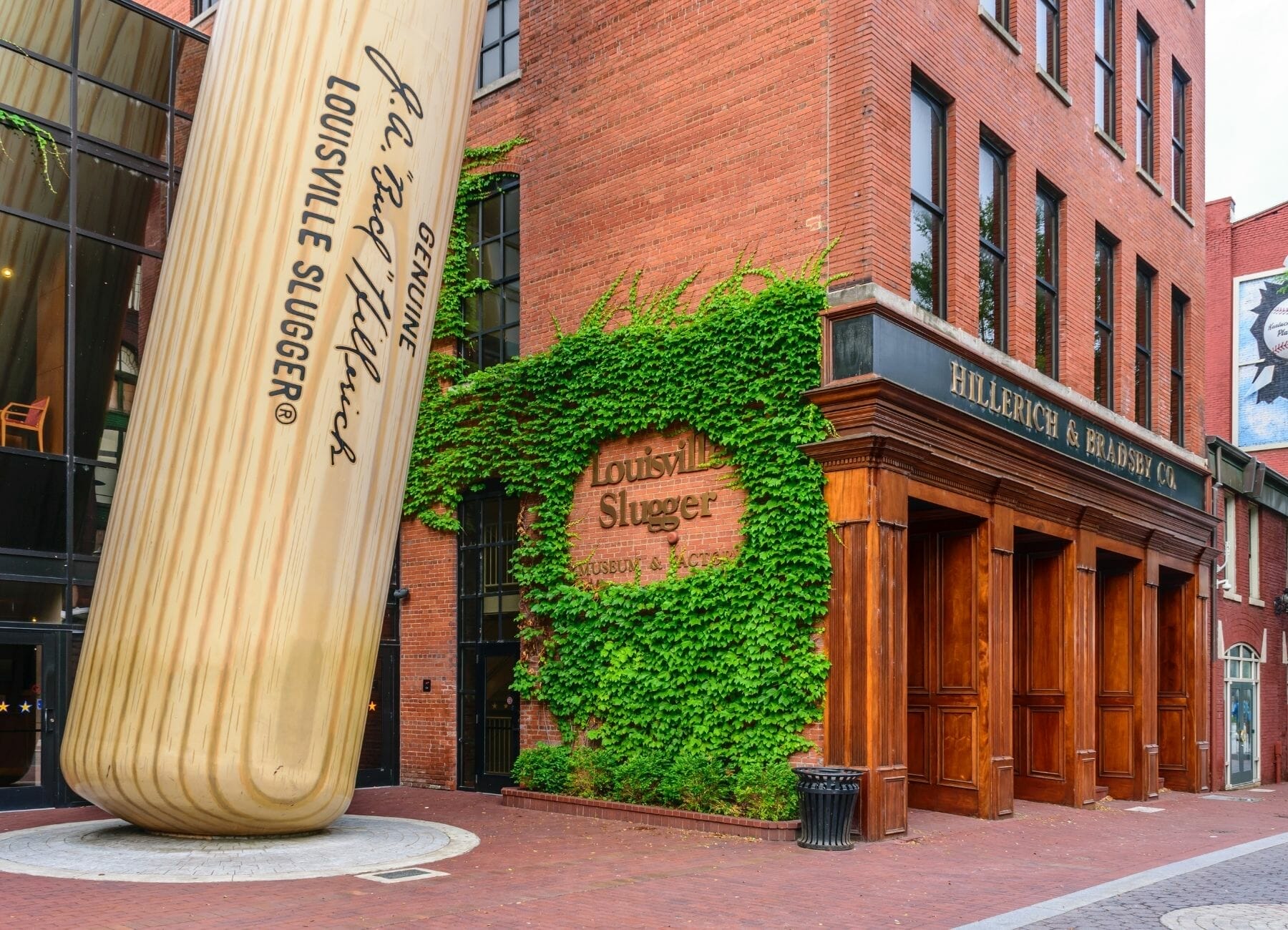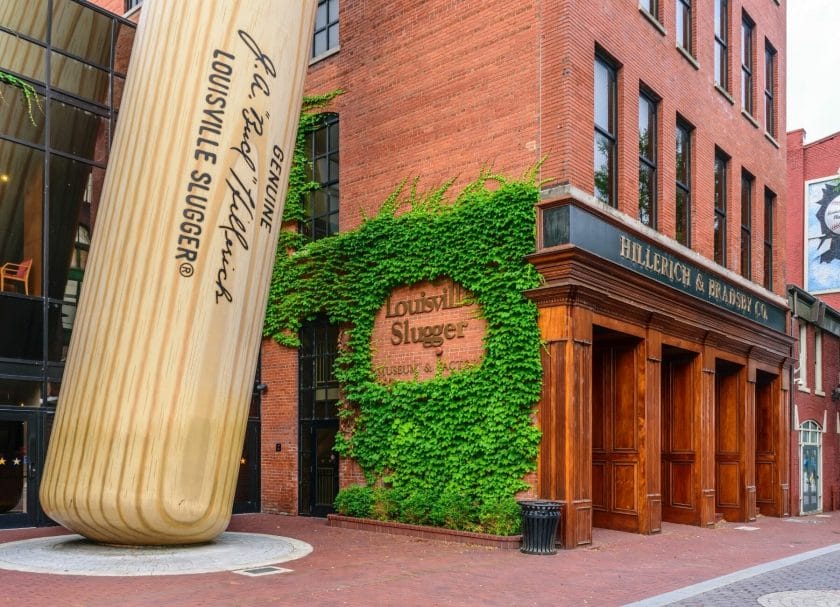 Baseball is known as America's pastime, and Louisville baseball is no different. Louisville Ky is home to the Minor league baseball team, Louisville Bats. But did you know that one of the greatest sports museums in the world is located in downtown Louisville, KY?
The Louisville Slugger Museum is where all of the action takes place and will entertain sports fans young and old. You will not want to miss the Louisville Slugger Museum Factory Tour, but be sure to buy your tour tickets early because they sell out fast! During the factory tour you walk through the production line for the Louisville Slugger bats, where you will see in the making, the famous wooden bats up close and personal, sure to delight any sports fan.
The Louisville Slugger history museum is located across the street from Louisville Slugger Field, where the Louisville Bats play. Be sure to add this to your list of things to do in Louisville KY with kids when visiting the city. The Louisville Slugger Museum is even a good visit on a rainy day!
For more info check out Louisville Slugger Museum here.
Kentucky Kingdom Amusement Park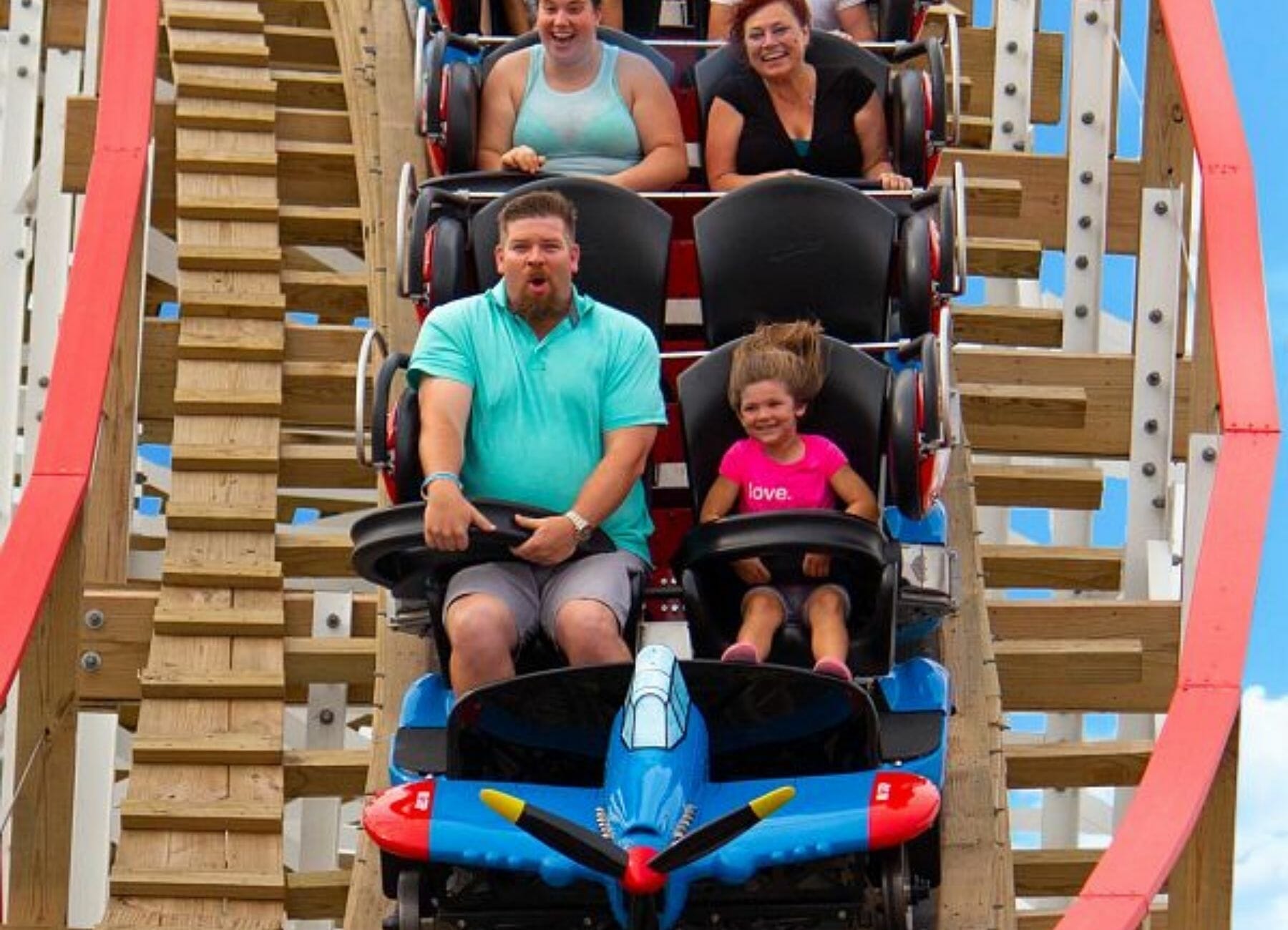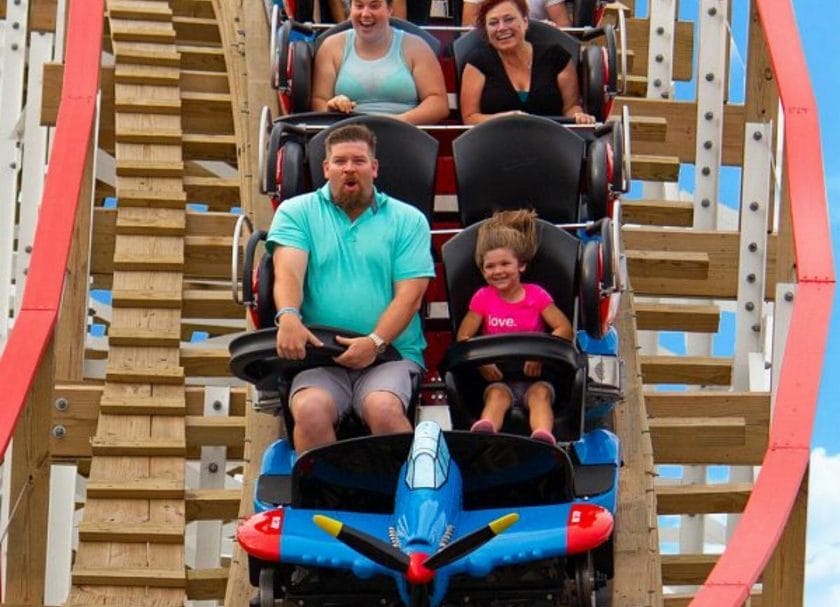 Get ready for some thrills, excitement, and quality family fun when at Kentucky Kingdom Amusement Park. The amusement park is more than just thrill rides, the park hosts two parks in one – the amusement park and Hurricane Bay Water Park.
The amusement park at Kentucky Kingdom is one worth checking out for any amusement park enthusiasts. The park is located right in the middle of Louisville KY and has smaller rides that are kid friendly and fast roller coasters for the thrill-seekers. Kentucky Kingdom is situated on 63 acres in the city and offers over 70 rides and attractions.
There is no shortage of roller coasters at Kentucky Kingdom Amusement Park. The park is home to 5 thrill roller coasters and 1 kiddie roller coaster, where you will enjoy twists and turns and flips along the way. If you're a fan of wooden roller coasters, you won't be disappointed either – the Thunder Run is a world-renowned wooden coaster with a 74-foot drop and negative airtime, sure to excite the roller coaster lover in your family.
Kentucky Kingdom Amusement Park is more than just thrill rides. If you're visiting on a day when Kentucky humidity is high, plan to visit the other half of the park.
Hurricane Bay Water Park
Located inside Kentucky Kingdom Amusement Park, Hurricane Bay Water Park offers everything you look for in a water park. Although the park doesn't offer any indoor pools, the park has all you could want. The water park includes one large wave pool, and a separate more family friendly, smaller wave pool. They offer the same options when it comes to a lazy river.
The water park offers a regular lazy river where you can float your way along and relax, or if you're looking for more interaction, they offer a ride called Adventure River. The Adventure River is a chance to experience wild water adventure, moving at speeds 6 times faster than their original lazy river ride. This ride provides entertainment throughout the entire ride!
Kentucky Kingdom Amusement Park doesn't stop at the amusement park and Hurricane Bay Water Park. Throughout the park, you will find shopping opportunities, which are known as places to cool off when the sun is beaming down. Several souvenir shops are throughout, giving you an opportunity to purchase that goodie to remember your visit once home.
Kentucky Kingdom also provides a smorgasbord of dining options once inside the park. Bluegrass Bakery is where you will want to head if you're searching for their world-famous cinnamon bread or coffee. If you're needing more than just a sweet treat, you will want to stop at Taco Tequila; it's a full Mexican restaurant. Visit Swampwater Jacks in Hurricane Bay Water Park for traditional park food of chicken tenders, pizza, burgers, and fries.
For more info check out Kentucky Kingdom Amusement Park here.
Kentucky Science Center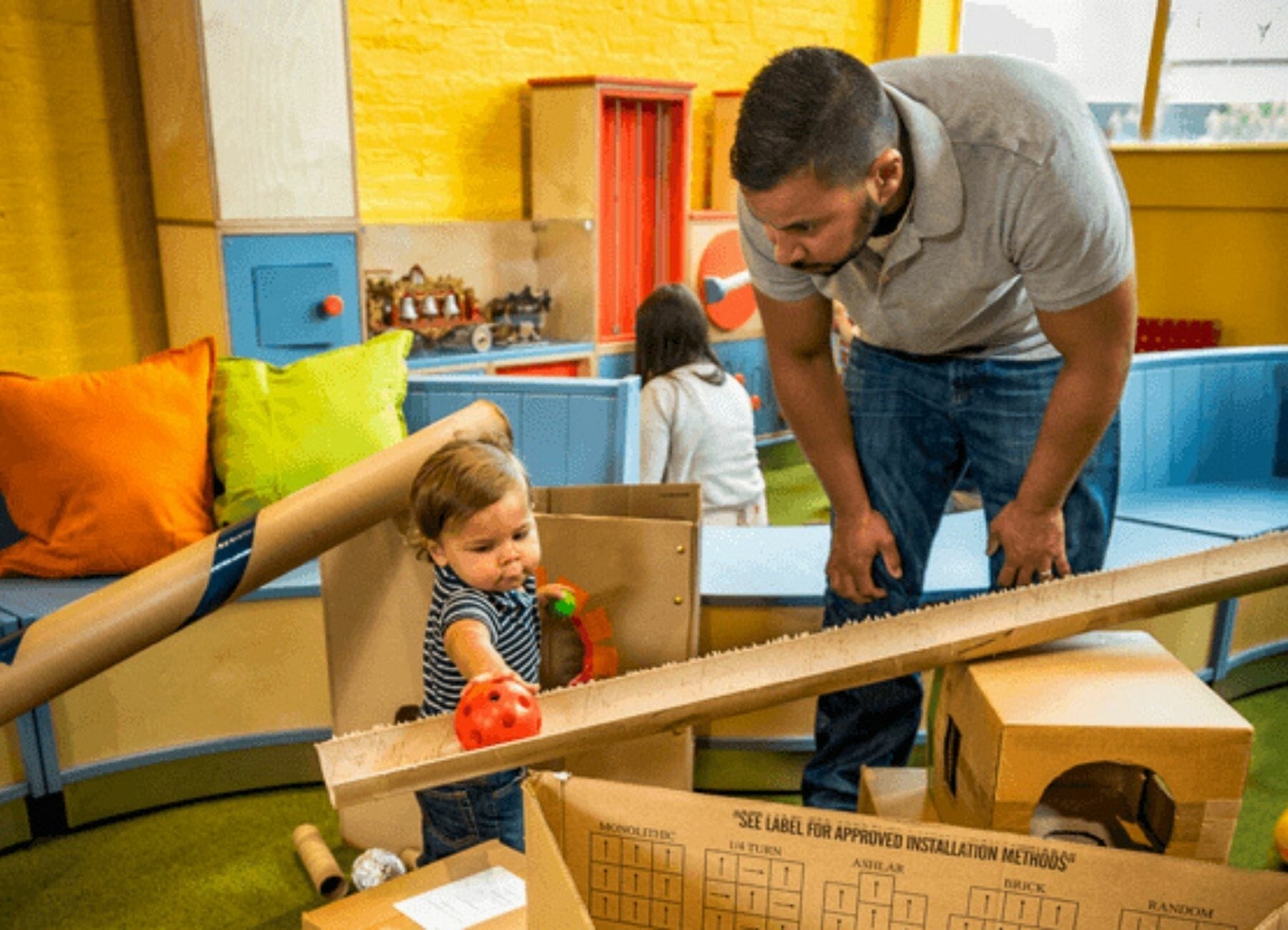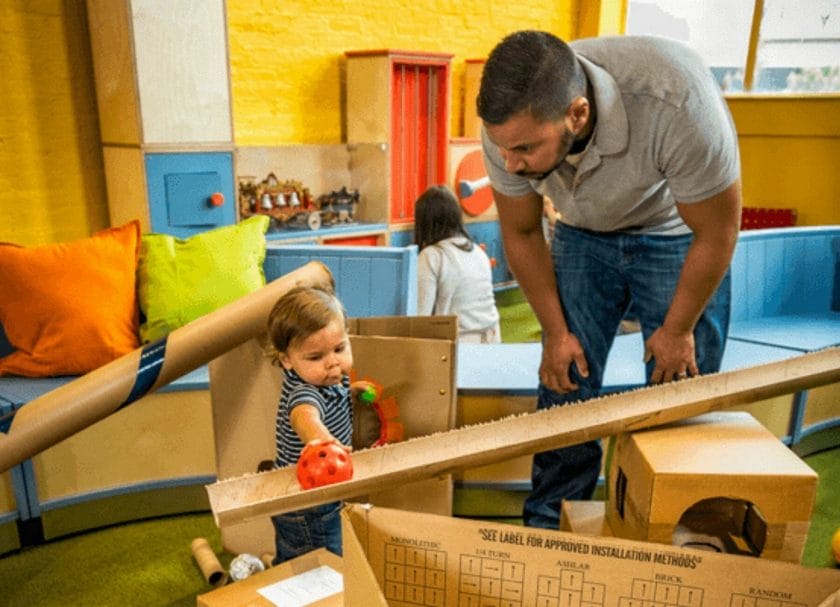 The Kentucky Science Center is the place to go when looking for things to do in Louisville KY with kids on a rainy day, or any day you just want hands-on fun with the kiddos! There is so much fun to be had at the Kentucky Science Center, and each exhibit on display offers a learning opportunity. Although the exhibits will sometimes change depending on the focus of the museum that month, there are usually 8 different exhibit areas to explore.
An exhibit titled, The World Around Us, gives you the opportunity to discuss and explore what is happening right around you. The World Around Us exhibit includes a weather station, an area to explore cave crawling (which is fun since Louisville KY is located close to Mammoth Cave, where you can climb through real caves!), and even an area to explore water and how it affects our world.
The Kentucky Science Center is known for its hands-on activities and provides kids a safe space to explore and be active. The Science In Play exhibit offers all of this and more! This exhibit has an activity wall that the kids can climb through, an area to play with Magna-Tiles on a light table to make their own creations, and even a water table to explore the properties of water as the kids make splashes.
The movie theatre is state-of-the-art and is Kentucky's only 4-story, 3D theater featuring documentaries and full movies. The movie lineup is always changing; check out their schedule when planning your trip of things to do in Louisville KY with kids.
For more info check out Kentucky Science Center here.
Louisville Mega Cavern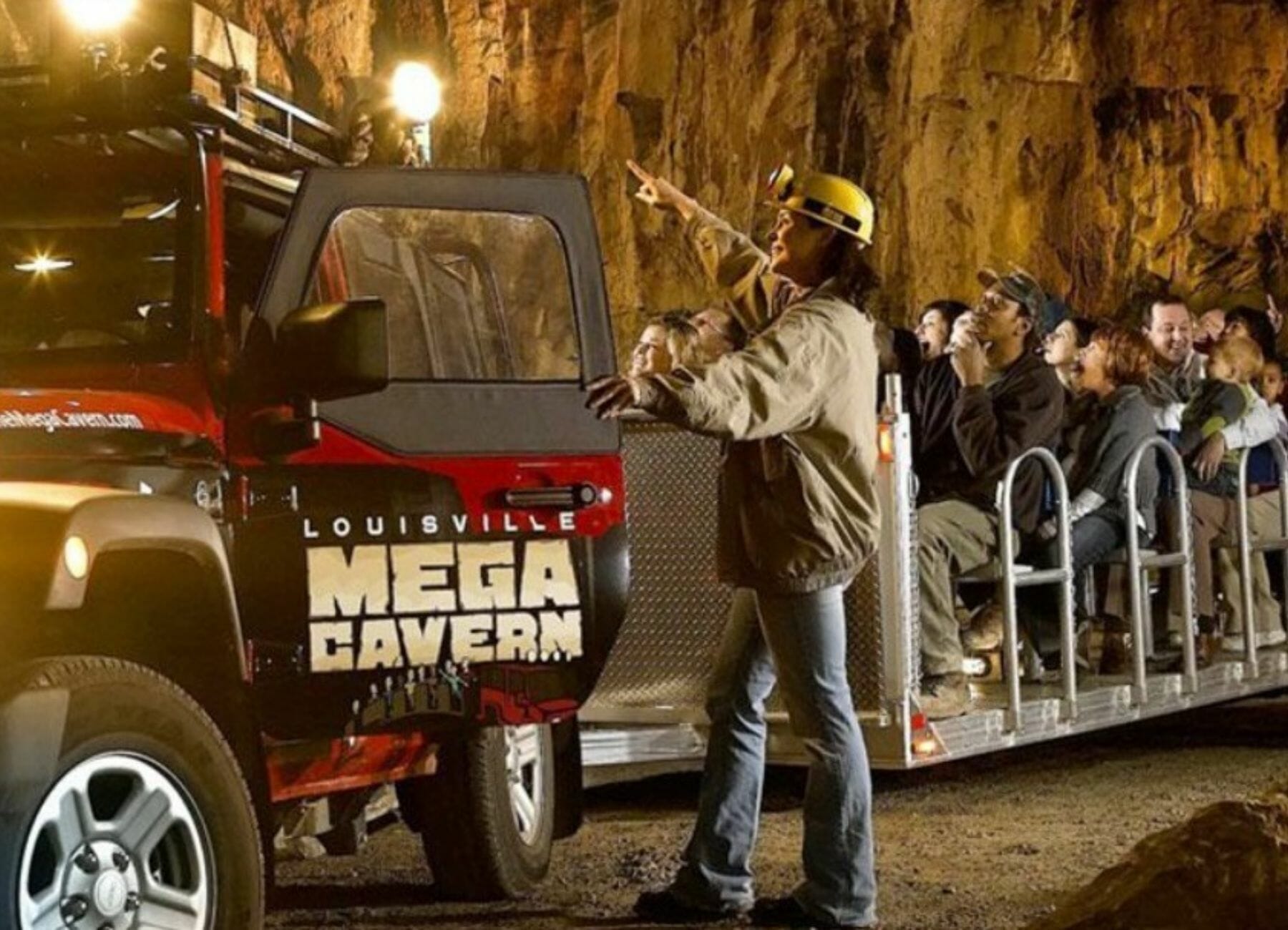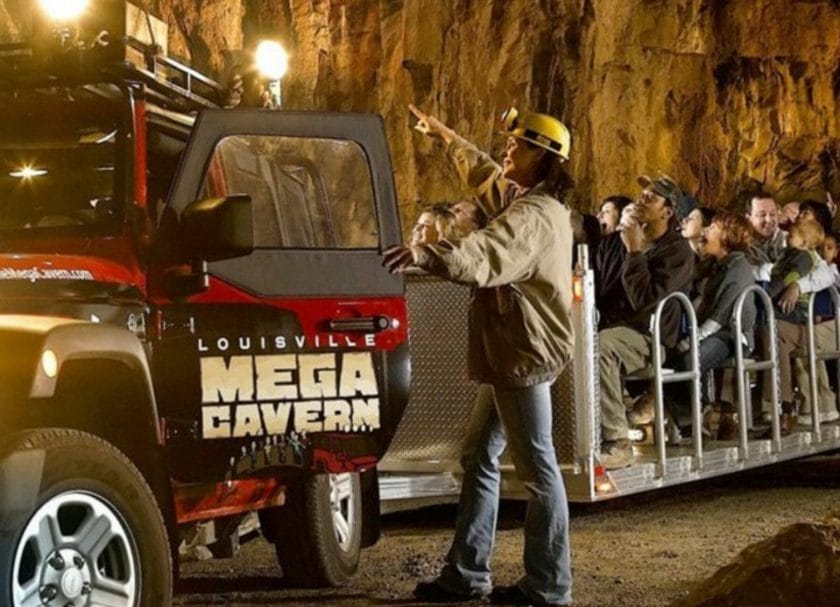 Louisville is home to one of the largest caverns in the world – don't miss your opportunity to visit Louisville Mega Cavern! With an average temperature of 58 degrees year-round, and over 100 acres, Louisville Mega Cavern is a unique place to explore when planning things to do in Louisville KY with kids.
Zip-Lining is where it's at when visiting Louisville Mega Cavern, offering the world's only full underground zip-line course. With every zip-lining adventure, your tour guide will be with you when exploring the spaces of this man-made cavern. The zip-line course offers 6 zip lines and 2 challenge bridges to test your balance skills!
In order to zip-line, you must be 7 years old. If you're planning things to do in Louisville KY with kids and your kiddos are under 7, the Mega Tram may be for you.
The Mega Tram is for the entire family and offers handicapped accessibility options. Because you ride in a tram car and never walk, you get to explore the massive cavern right from your seat. Cool fact – The Mega Tram at Louisville Mega Cavern is one of only 2 places in the USA where you can explore a cavern on a tram!
If you're more into exploring on your own and hiking trails, then the Mega Walking tour is for you! Again, you must be 7 years old to go on the walking tour. You will be guided on a 1.8-mile hike underground and get to explore around 60% of this huge man-made cavern! So lace up those tennis shoes and get ready to hike as you explore this underground masterpiece!
For more info check out Louisville Mega Cavern here.
Muhammad Ali Center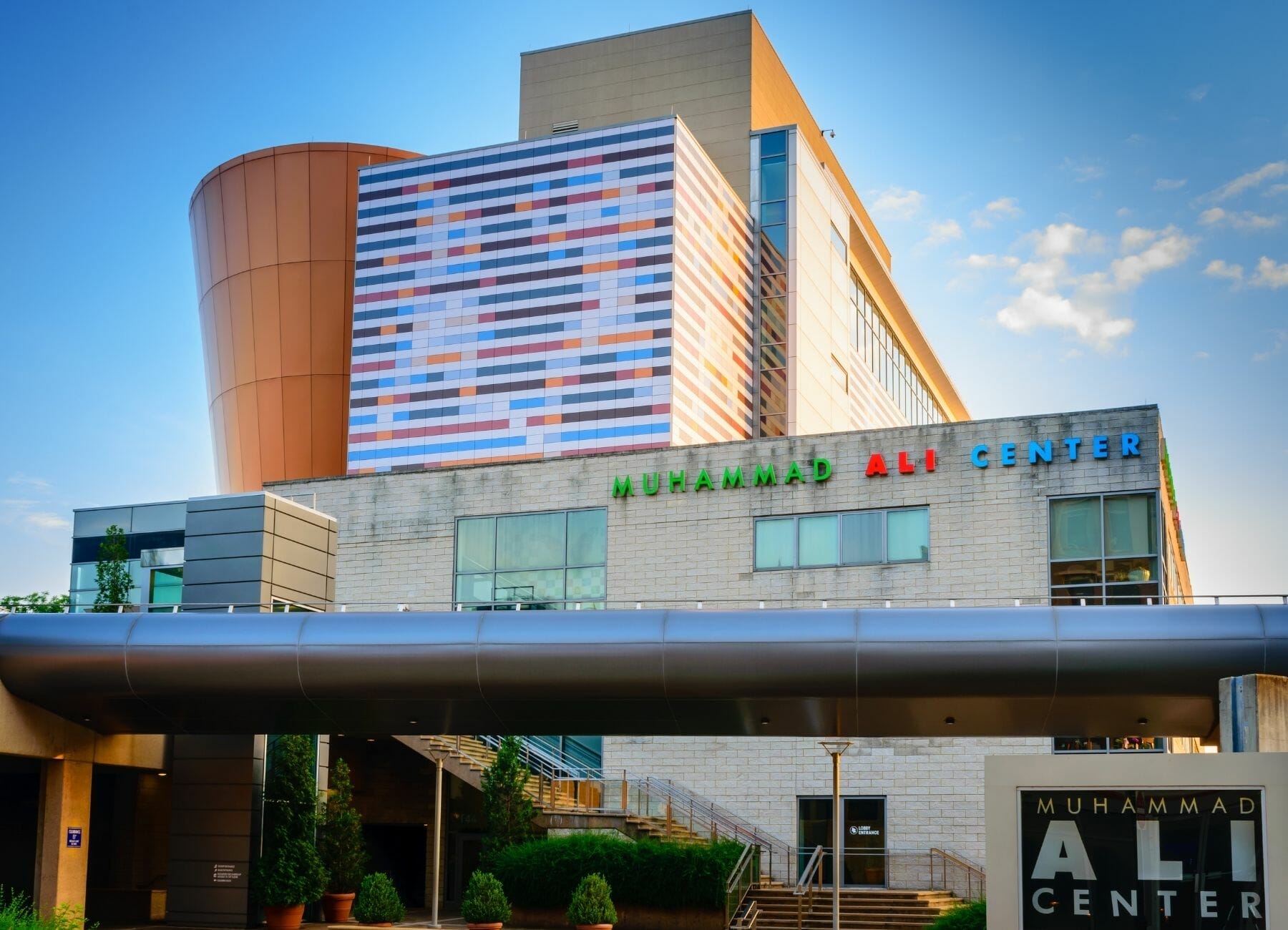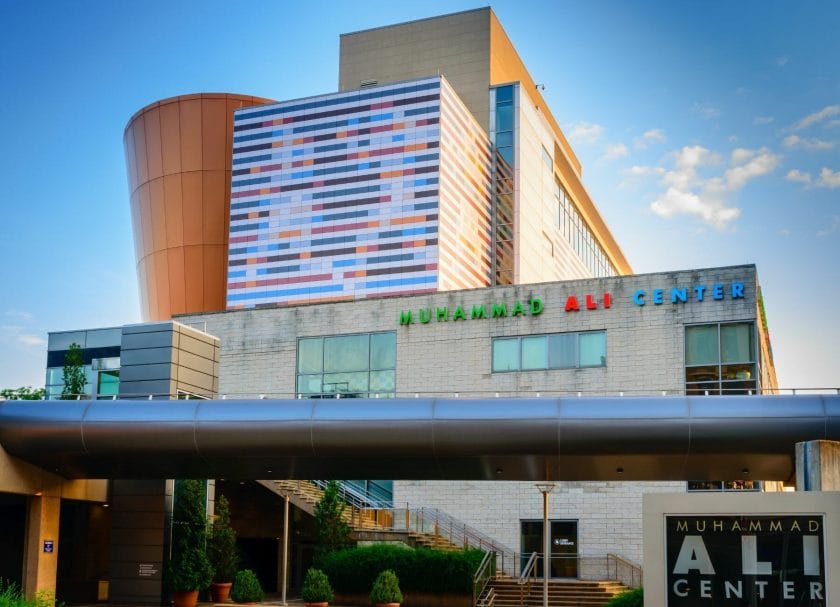 Greatness – this is the single word that comes to mind when reflecting on the life of Muhammad Ali. The Muhammad Ali Center, located on museum row in Louisville, is a multi-cultural center and museum to remember his life and legacy and is used to encourage other generations to strive for more.
The Muhammad Ali Center includes exhibits, videos, and artifacts to give you a glimpse into the life of Muhammad Ali. His life principles were: Confidence, Conviction, Dedication, Giving, Respect, and Spirituality, and all are explored in the museum.
While there are 18 permanent exhibits in the Muhammad Ali Center, when planning your visit, be sure to check out their temporary exhibits, which change regularly to offer deeper educational opportunities.
The Muhammad Ali Center is located on Museum Row on Main Street, where other museums such as Frazier History Museum, KMAC Museum, The Louisville Slugger Museum, and more are located, all within 5 downtown blocks.
If you want to visit the resting place of Muhammad Ali, head over to Cave Hill Cemetery. You will be able to pay your respect to Muhammad Ali while experiencing the beauty of the arboretum.
For more info check out Muhammad Ali Center here.
Conrad Caldwell House Museum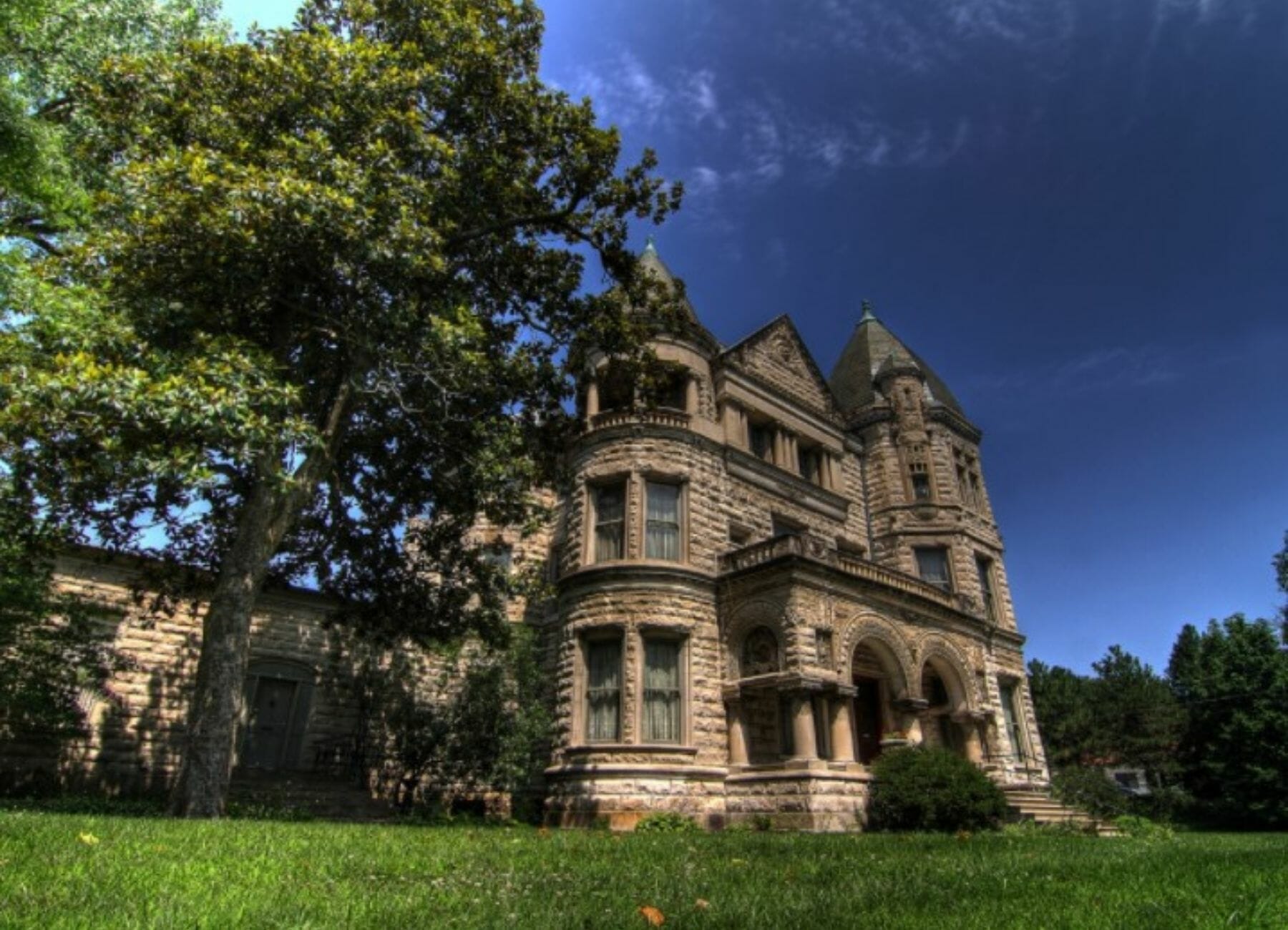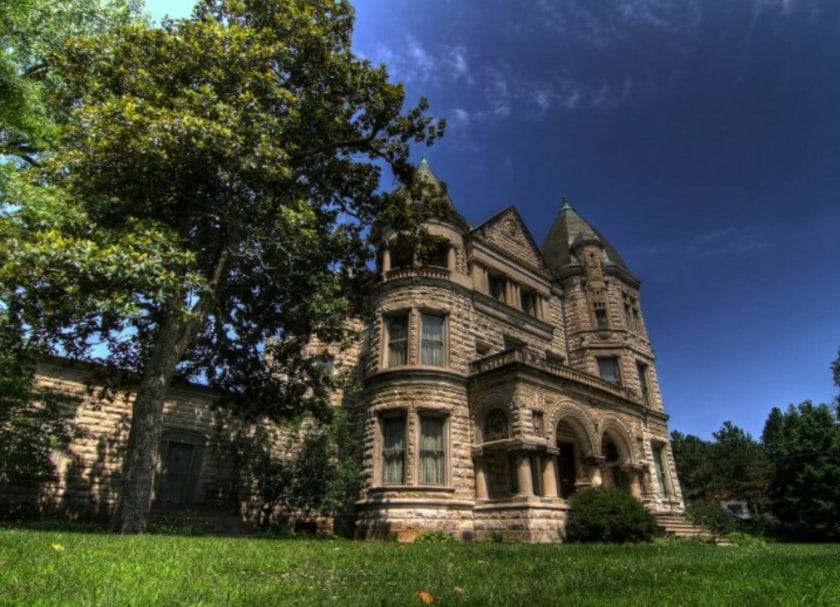 The Conrad-Caldwell House Museum is Louisville KY's #1 victorian house museum. The historic castle exhibits one of the best examples of Richardsonian Romanesque architecture. If your family is a little older and appreciates intricate architecture, you will want to tour this museum.
The Conrad-Caldwell House Museum is more than just a visual walking tour. The museum offers programs every second Saturday of the month, as well as programs for the community and visitors alike. The Conrad-Caldwell House Museum tour shares the educational history of Louisville's beloved castle.
For more info check out the Conrad-Caldwell House Museum here.
Where to Stay
VRBO
Victorian Louisville – 1000 sqft Glassworks Loft
Stay in this beautiful victorian loft in the heart of downtown Louisville. It is located within a 2-minute walk to Museum Row, and sleeps 8.
New Private Bungalow with EV 2 Charger in 2 car garage, sleeps 6 private
Located only 5 miles from Churchill Downs, this private bungalow may be just what you are looking for. Only minutes from downtown and sleeps 6.
Hotel
Homewood Suites By Hilton Louisville Downtown
Located in downtown Louisville, Homewood Suites By Hilton offers a 3-star property. You will have free wifi, can play billiards downstairs, and is even pet-friendly!
Omni Louisville Hotel
This property location is amazing, being close to Louisville Slugger Museum, Muhammad Ali Center, and more. You will enjoy first-class accommodations, a roof-top pool, and a restaurant on site.
With so many things to do in Louisville KY with kids, make sure to plan ahead and plan early. Depending on the weather, spend the day at Waterfront Park riding bikes, or visiting the Louisville Nature Center with hopes to see butterflies. If you want more adventure, you may want to spend the day at Kentucky Kingdom Amusement Park. No matter what you choose, outdoor adventure is around every corner in Louisville.
If rain is in the forecast, there are still many options to keep the kids dry and entertained. From the Kentucky Science Center to museums on Museum Row, all are indoors and provide space for learning and activity. Don't stay home on a rainy day, get indoors and explore, the kids will have a blast!
Wherever you decide to visit with the family, Louisville KY is sure to not disappoint. Everyone will enjoy learning and experiencing what Kentucky's largest city, Louisville, has to offer. So lace up those shoes, grab your camera, and plan a trip to Louisville KY with the kids, everyone will enjoy making memories and having fun!
More Info Check Out:
11 Favorite Things To Do In Kentucky With Kids
14 Fun Things To Do In Lexington KY With Kids
12 Best Things To Do In Bowling Green KY
5 Things To Do With Your Kids When Visiting Mammoth Cave Kentucky
Top 13 Fun Things To Do In Elizabethtown KY
Experience The Unforgettable Grand Ole Opry in Nashville, TN
Best Things To Do In Smoky Mountains National Park
Top 4 Amusement Parks In Tennessee You Need To Visit
9 Favorite Things To Do In Memphis With Kids
6 Top Tips On Visiting Gateway Arch National Park
10 Top Tips on Visiting City Museum St Louis
Top 12 Indoor Water Parks in Ohio You Will Want to Visit
13 Things to do in St Louis with Kids
Top 9 St Louis Family Vacation Ideas
Pin This Post: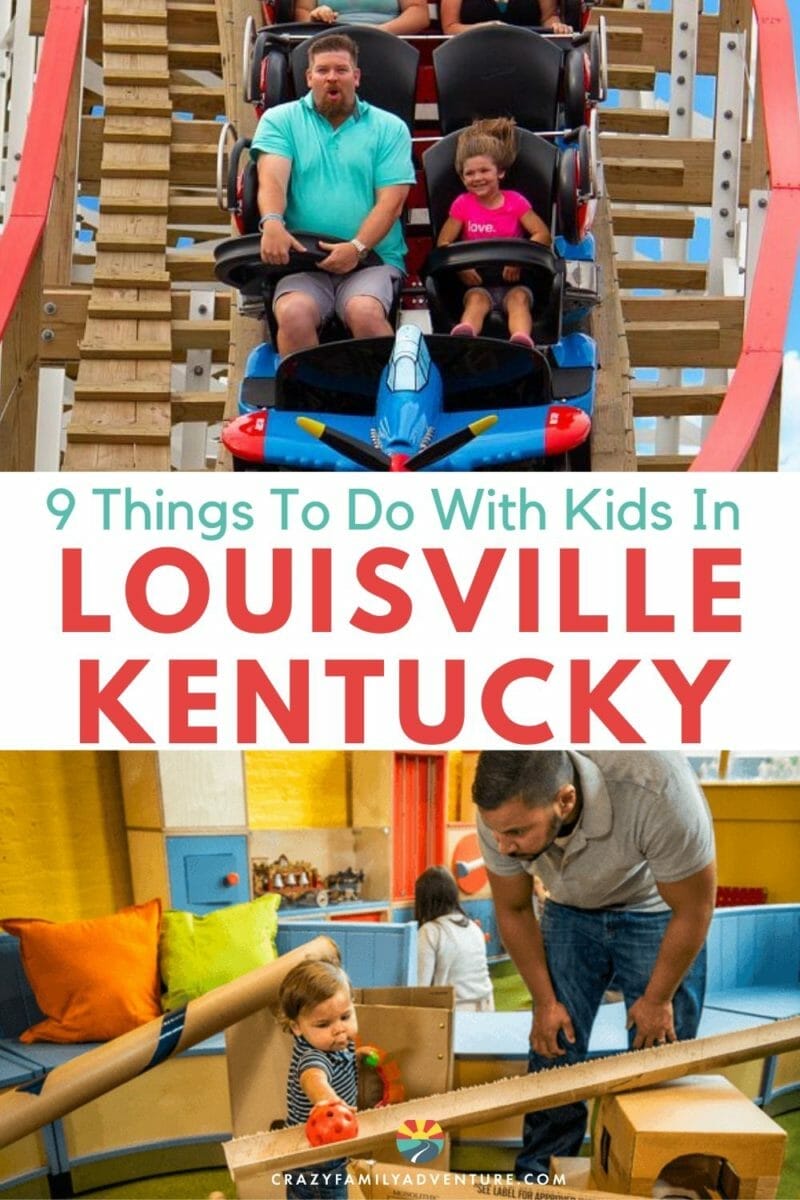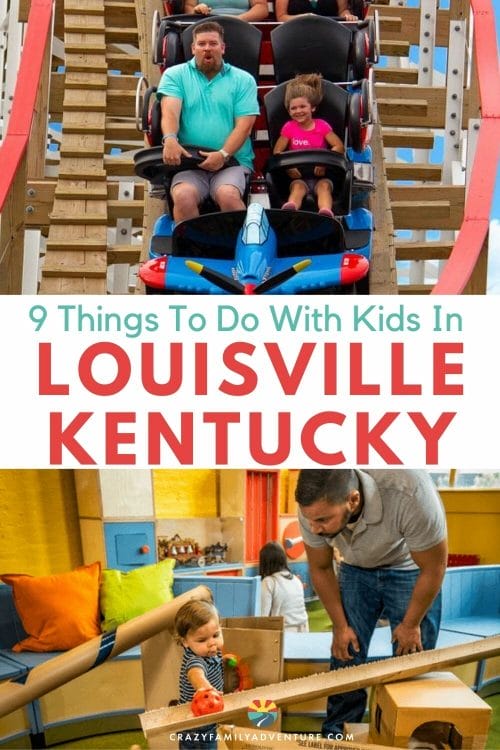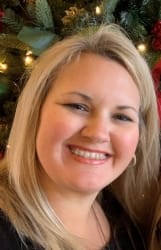 Latest posts by Jessica Spears
(see all)
DISCLOSURE: This post may contain affiliate links, meaning I get a commission if you decide to make a purchase through my links, at no cost to you. Please read my disclosure for more info.