The second-largest city in the state, and the Horse Capital of the World, there are so many things to do in Lexington KY with kids for both local and visiting families. You won't want to miss visiting the horse farms, learning about horse racing, participating in the outdoor activities and checking out the historical sites.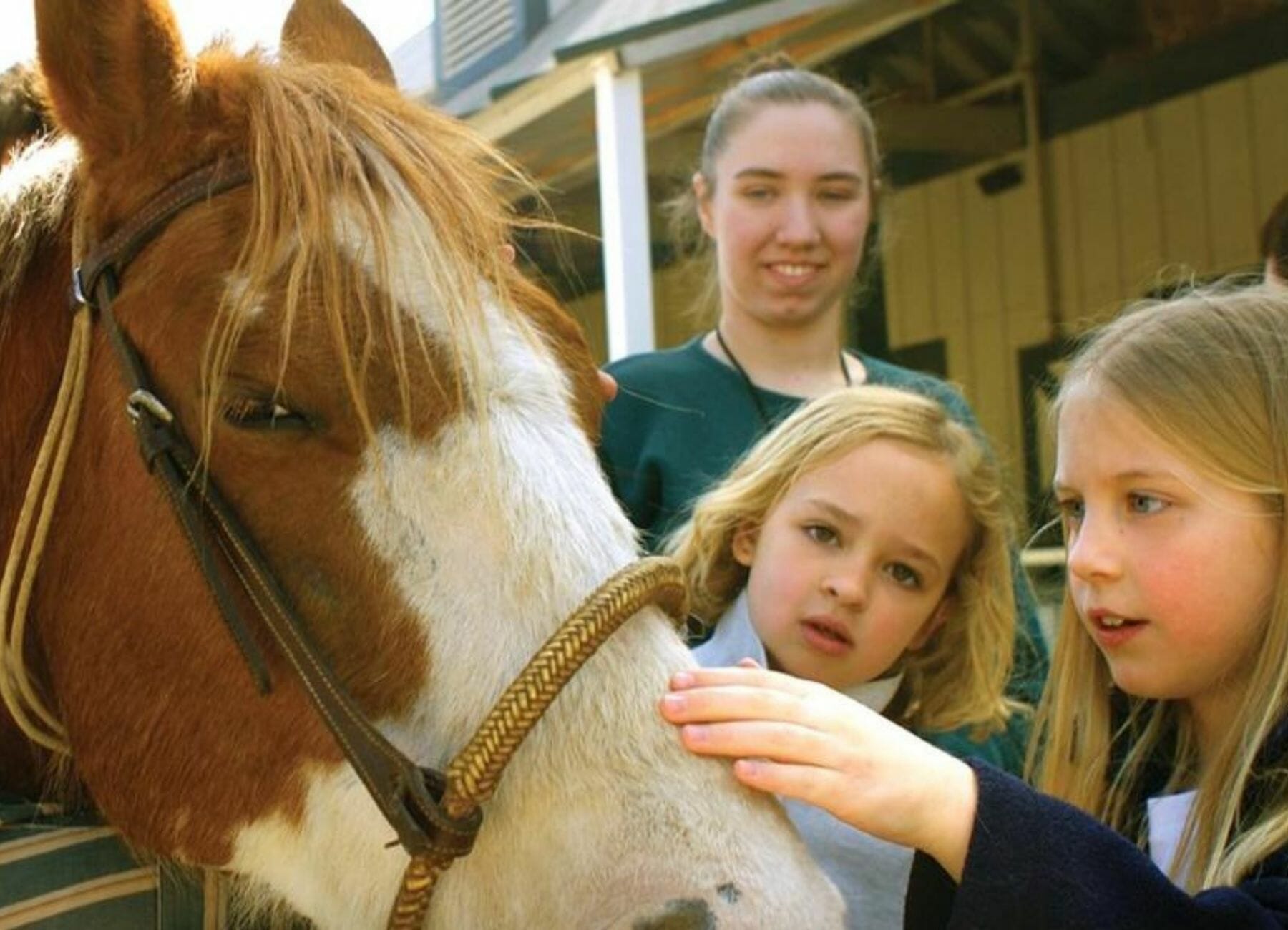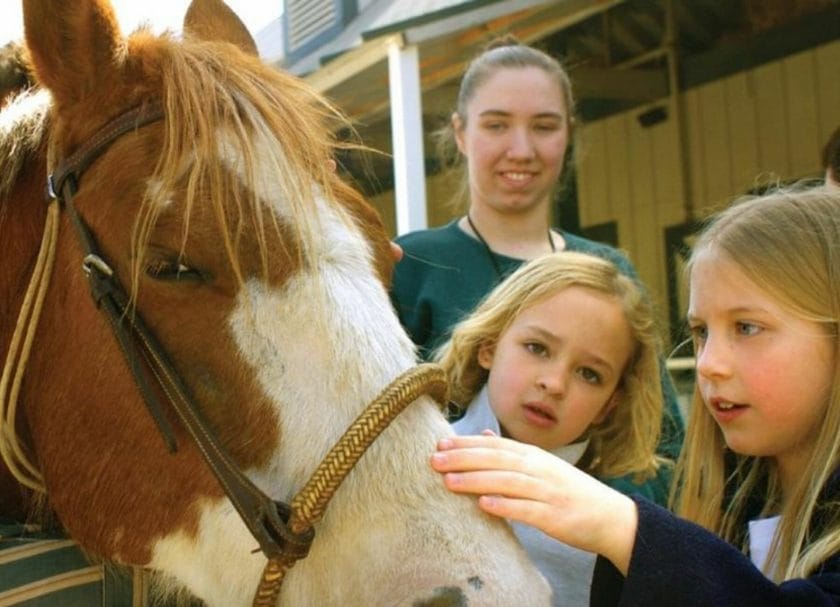 Image Source: VisitLex/Family Fun
Many think of the Rupp Arena, University of Kentucky basketball, and horses when the bluegrass state comes to mind, and they wouldn't be wrong. The city of Lexington Kentucky is bursting with family activities throughout.
Being centrally located in Kentucky, the city of Lexington is easily accessible. The Blue Grass Airport makes arriving by plane an option, and the city is located along both interstate routes, I-64 and I-75, making it an easy destination from surrounding areas.
There is no shortage of things to do in Lexington KY with kids, so get ready to be immersed in the rich history and tradition of the bluegrass state. With our guide of the 14 Best Things To Do In Lexington KY with kids, you will experience the best family friendly activities Lexington has to offer.
Things To Do
Visitors Center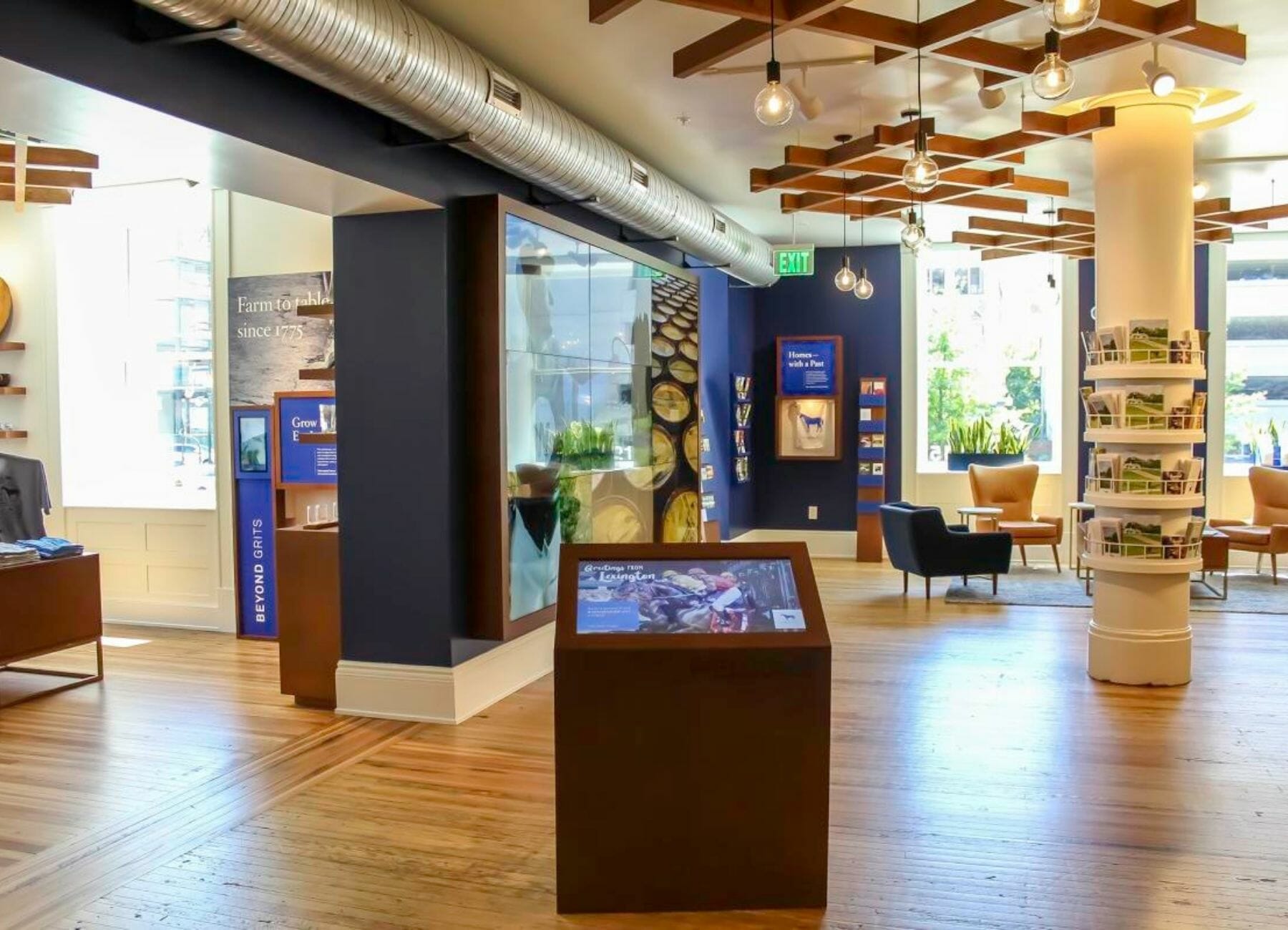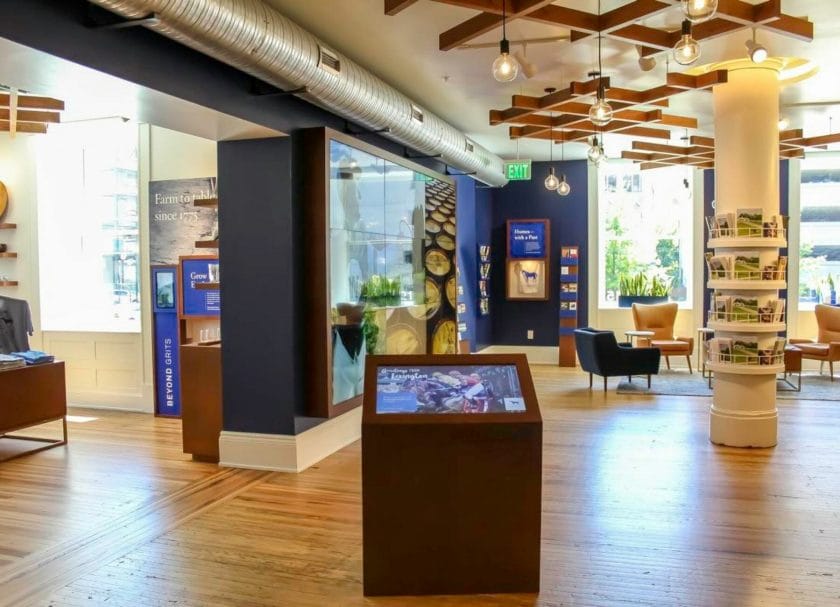 If visiting from out of town, the visitors center is always a great first stop. Check out the Visitors Center – Lexington to find out about local happenings and to get destination maps of Lexington and the bluegrass areas. Located in downtown Lexington, this is your chance to meet a real "Lexingtonian" and find out the local's favorite spots.
Aviation Museum Of Kentucky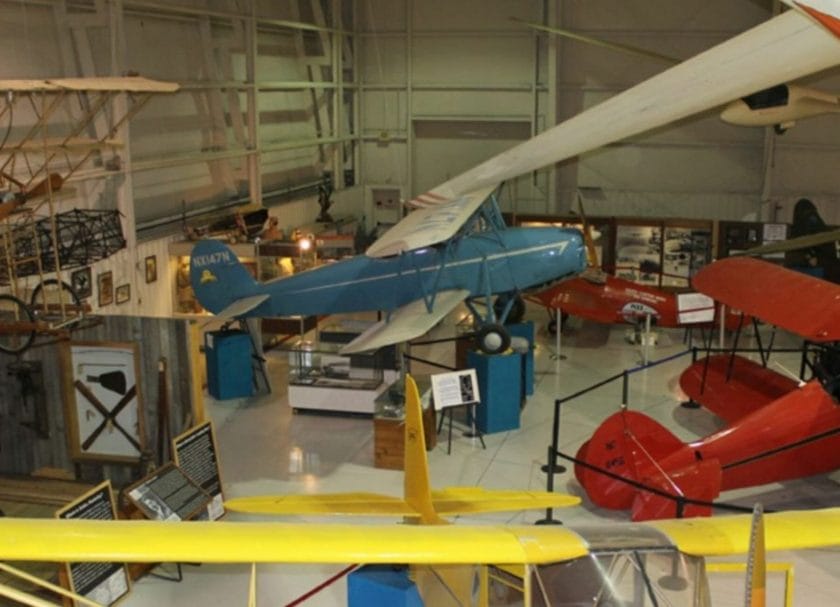 Located at the Bluegrass Airport, this aviation museum offers many aviation artifacts that are always changing. The museum offers interactive exhibits and displays authentic aircraft. A few of the aircraft on display at the Aviation Museum of Kentucky include a restored 'Blue Angels' A-4 Skyhawk and a rare Crosley Moonbeam biplane.
Children and adults alike will look on with amazement when walking through the aircraft on display at the Aviation Museum of Kentucky.
Waveland State Historic Site
A diamond in the rough, Waveland State Historic Site is a must of things to do in Lexington KY with kids. The historic mansion property is kid-friendly, even includes a playground for the kids to enjoy. You will learn the history of the Waveland and Bryan families, and get to enjoy the history they have left behind.
On the property is a quaint .25 mile trail where you will wander over a footbridge, and get to take in the natural beauty of ponds and natural springs. There is also a garden on the property that is a family favorite to explore.
Be sure to check out their website before visiting to see the dates they are open and any upcoming events. If you're visiting on a Tuesday, you may get to experience a Tea Tuesday with the family.
Explorium Of Lexington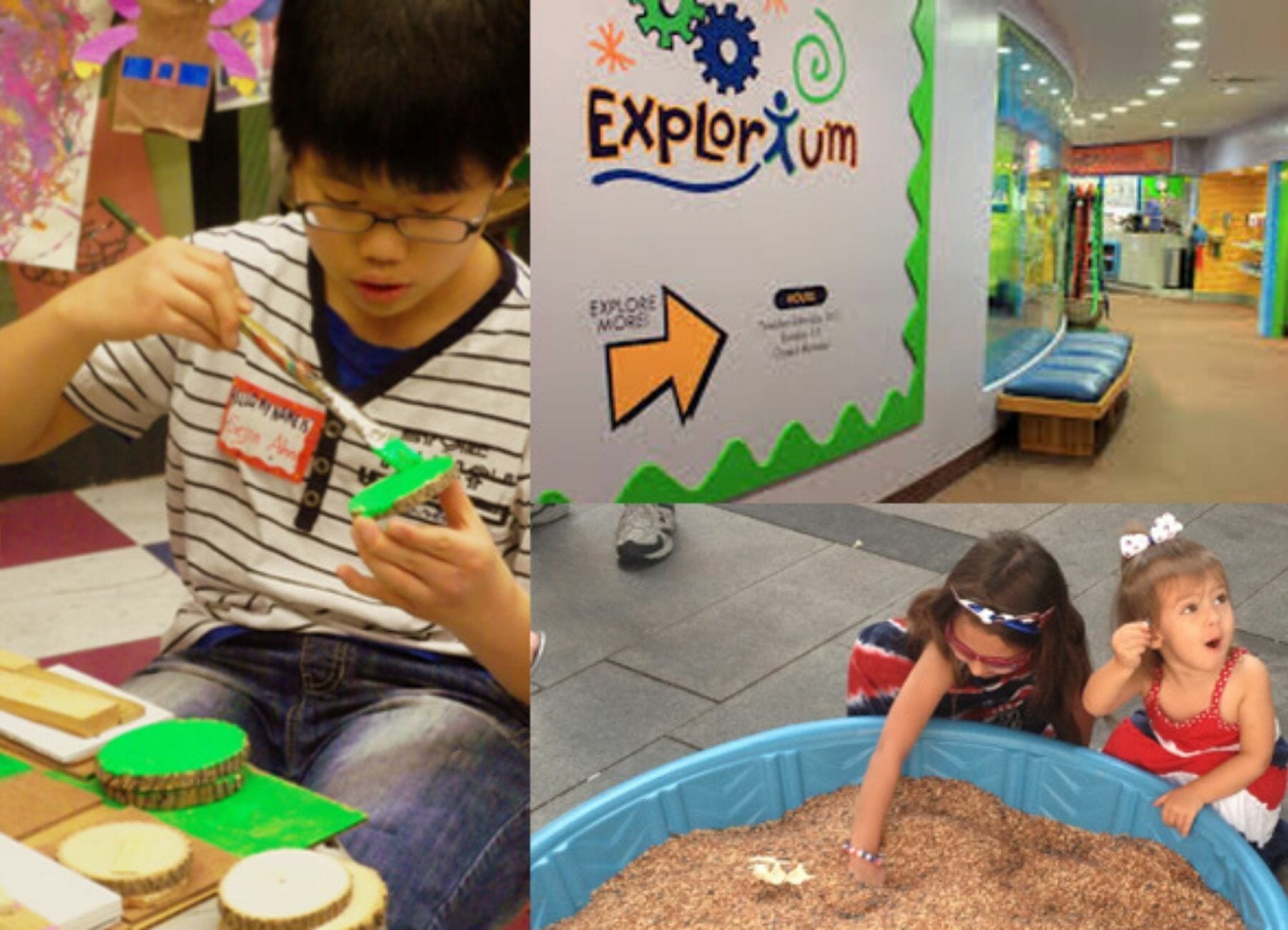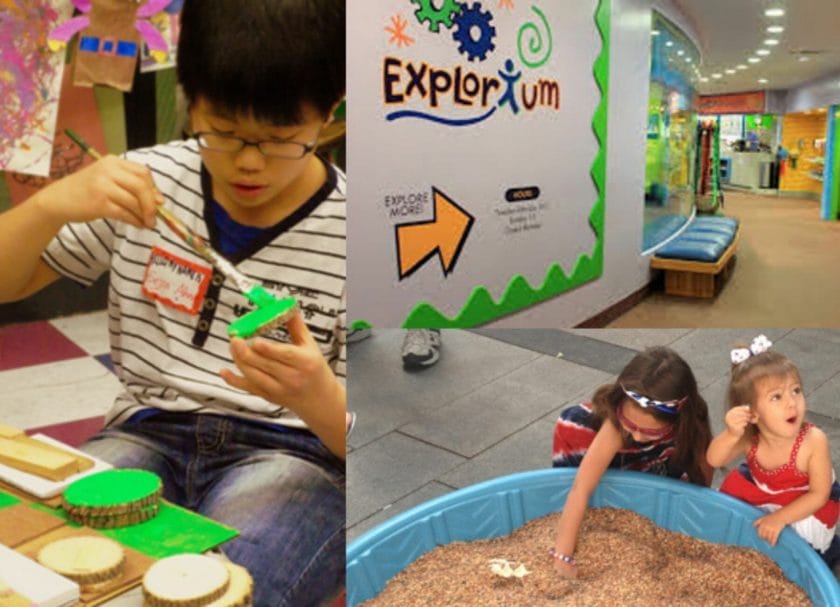 The largest children's museum in Lexington KY, the Explorium of Lexington is a fun spot when planning things to do in Lexington KY with kids. The interactive exhibits offer fun activities for kids of all ages, even on a rainy day. Kids can learn about physics and space, all about insects and dinosaur bones, and even stand inside their own bubble wall in the Bubble Zone.
The Explorium of Lexington is recommended for kids under 10 years old, but anyone with a curiosity to learn will have fun at the Explorium. Let your curiosity run wild and enjoy a day with the family learning and exploring at the Explorium of Lexington!
Thoroughbred Center
Located among some of the best horse farms in Kentucky, the Thoroughbred Center is a destination stop for those who own horses and even those who just have a love of horses. Whether you're just looking to experience a day at the track and learn about caring for horses, or if you have a horse that needs professional training, the Thoroughbred Center should be on your list of things to do in Lexington KY with kids.
The Thoroughbred Center offers a highly rated horse training program if you are wanting to get your horse ready to race. If you are just passing through and looking for a local horse-lovers experience, you will want to check out their horse farm tours. During their Behind-The-Scenes tour, you will get to watch morning workouts and see the horses training on the tracks, and you will have a chance to visit the horses and professionals in the paddocks and barns.
Malibu Jacks Lexington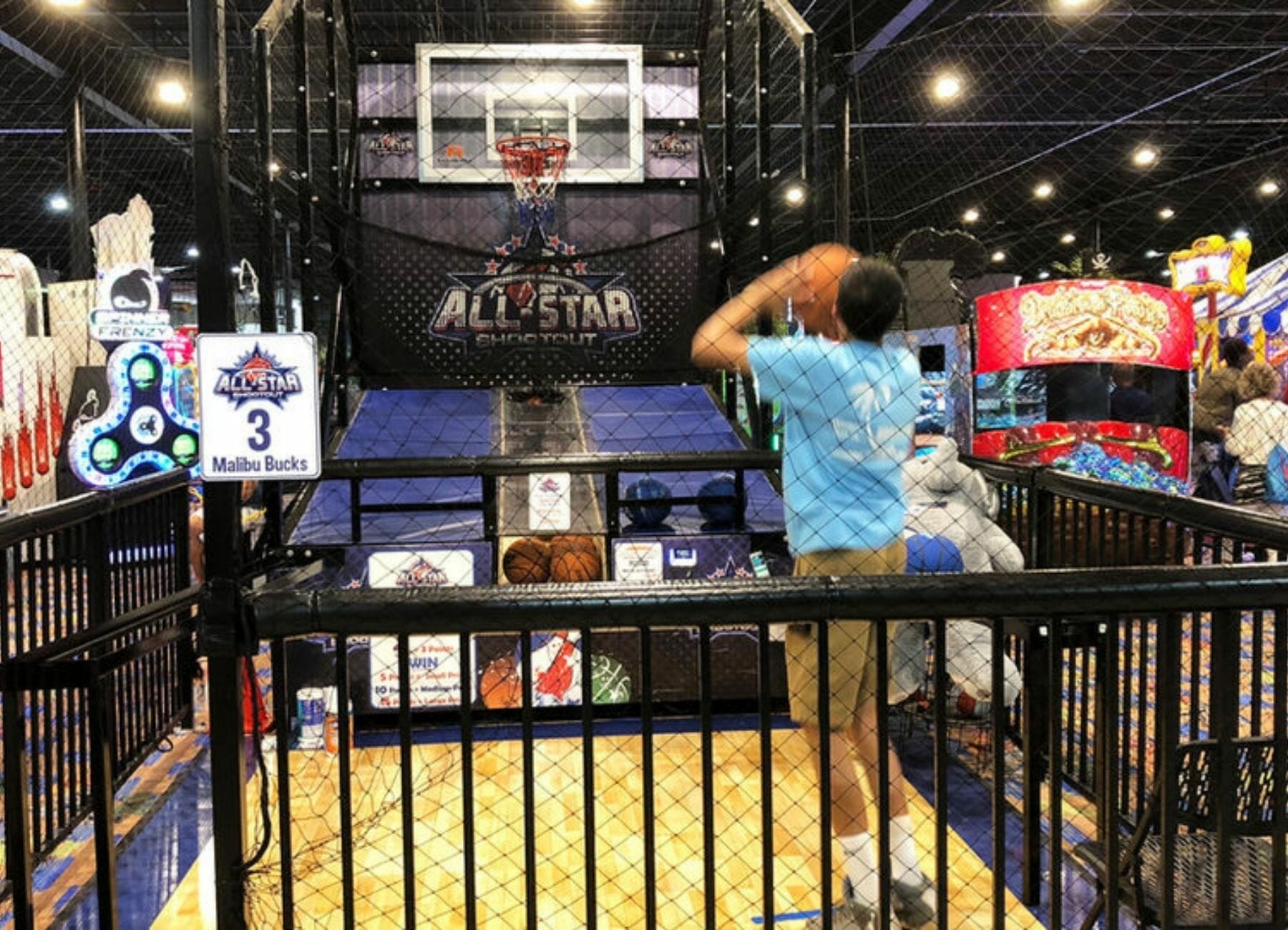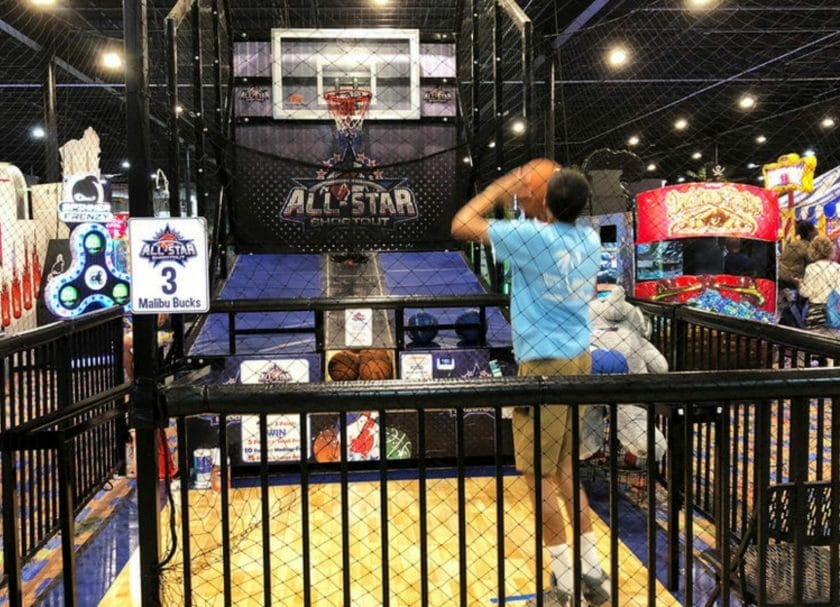 The only indoor theme park in Lexington, Malibu Jack's is kid friendly and the place for exciting fun for all ages! Both the very little kiddos and even teens will enjoy a visit to Malibu Jack's. Also, there is no need to worry about the weather when visiting Malibu Jack, since everything is indoors.
The littles will enjoy the arcade games and their Bounce Beach. Although the Bounce Beach is an additional $10 fee, it's a great space for littles. It offers a safe spot for even toddlers to play, climbing and crawling through tunnels and slides.
If you have older kids, don't mark Malibu Jack's off your to-do list when looking for things to do in Lexington KY with kids. They will enjoy the thrill of the fast go-karts, laser tag, basketball shoot-out, the 5-D motion theater rides, and the indoor roller coaster.
Don't forget to plan a family day at Malibu Jack's when looking for things to do in Lexington KY with kids, no matter the age of your children. Everyone will have fun playing mini golf on their indoor golf courses or challenge the family to a game of bowling in their bowling alley.
While playing at Malibu Jack's Indoor Theme Park, there is no need to worry about eating before you go. You can grab a snack or lunch/dinner at Jack's Sandbar and Grill, located inside Malibu Jack's. They offer the typical family-friendly menu including pizza, nachos, chicken tenders, cheeseburgers, and more.
Henry Clay Estate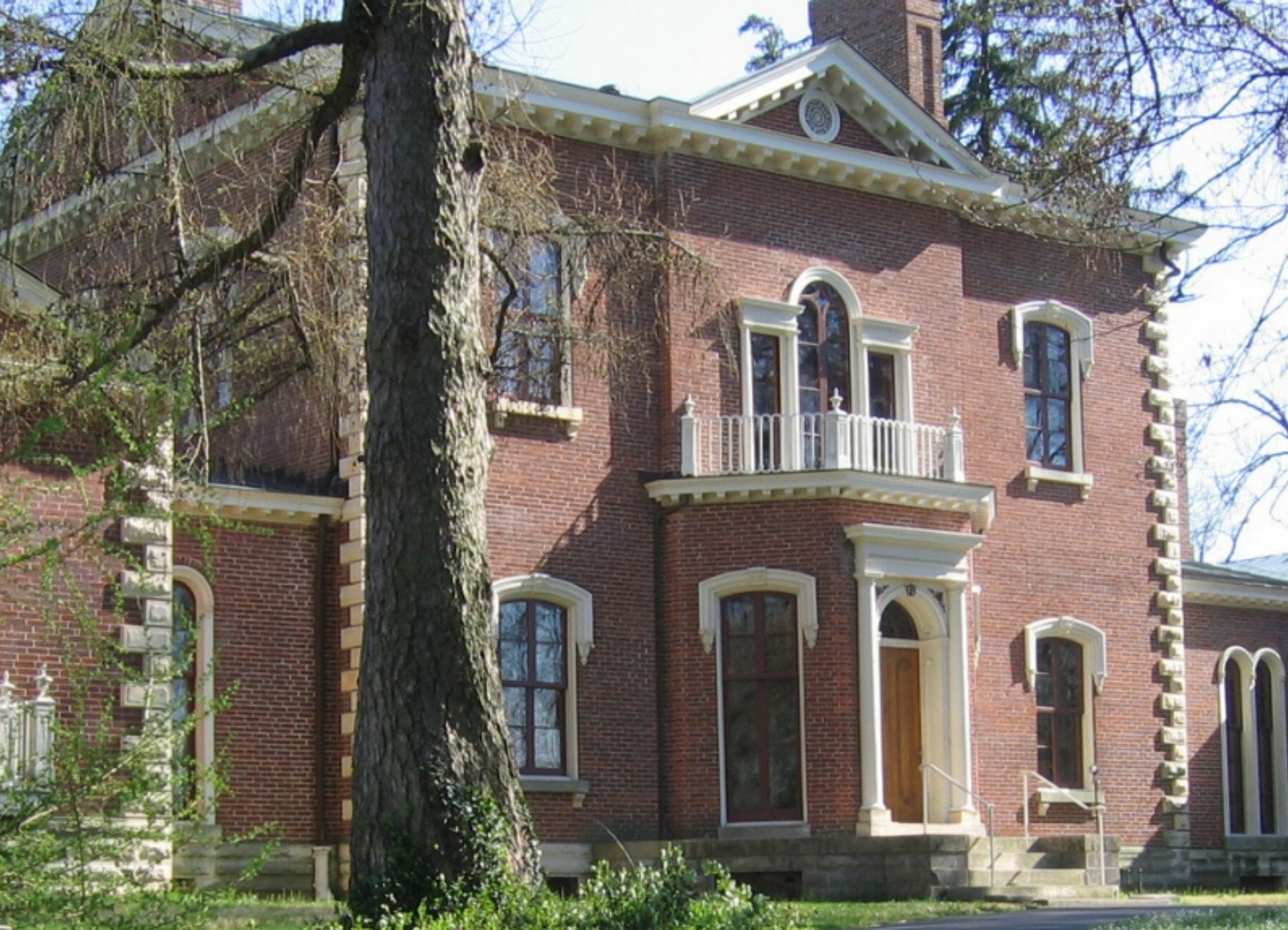 Known as one of Lexington's favorite museums, the Henry Clay Estate mansion is a house tour that you will want to be included on your list of things to do in Lexington KY with kids. Although this is a history walking tour exploring the mansion, children are allowed to visit with supervision. Children 5 and under attend a tour for free with their families.
The Signature Henry Clay Tour is their most popular tour. During this guided tour you will get to explore the 18 rooms of the mansion, hearing stories of the Clay family and those who were enslaved on the property.
A second popular tour at the Henry Clay Estate is the Traces: Slavery At Ashland tour. During this indoor/outdoor tour, you walk in the footsteps of the men, women, and children who were enslaved in Ashland. This tour is best advised for older youth and adults since difficult information is discussed.
Mary Todd Lincoln House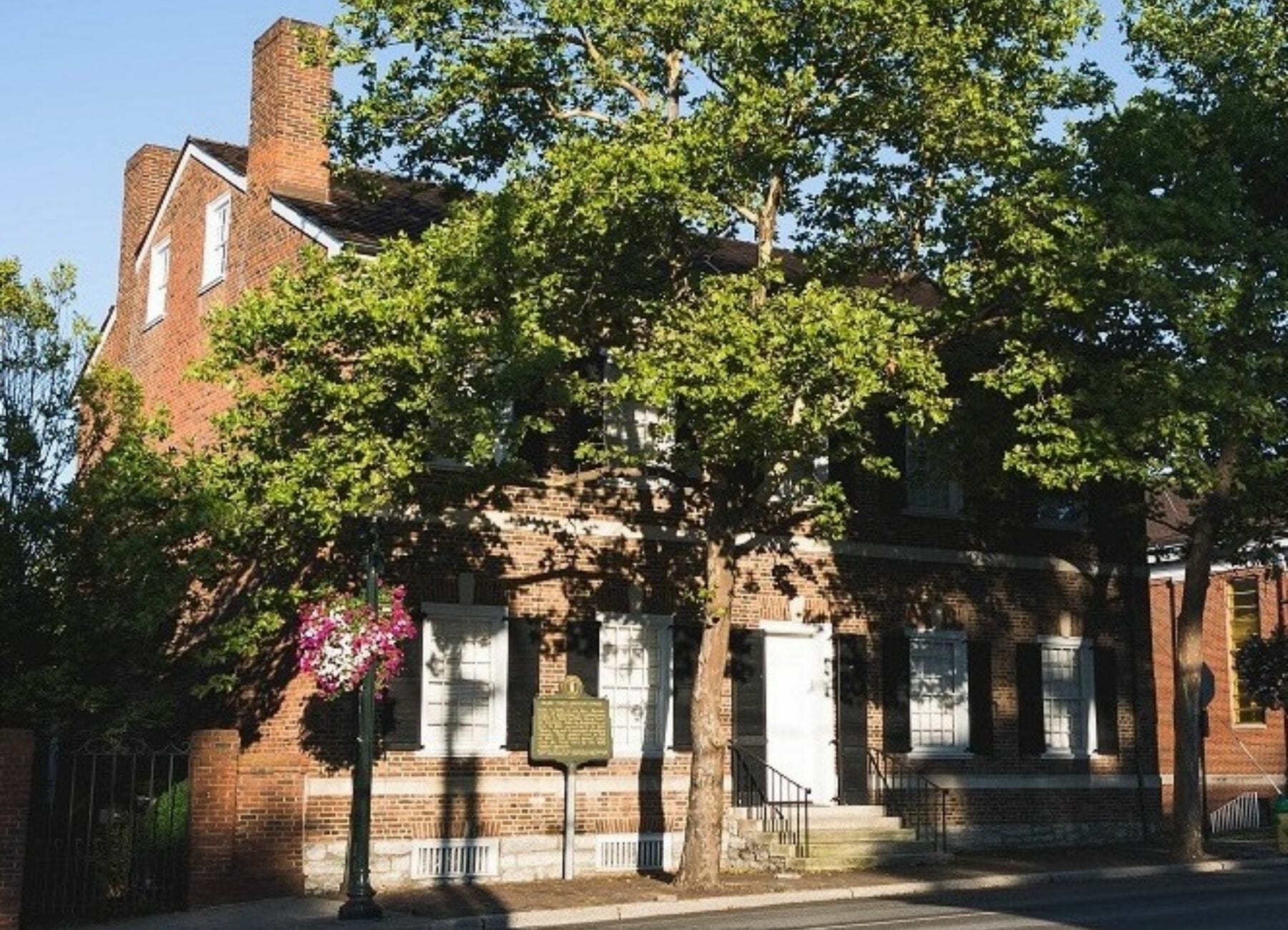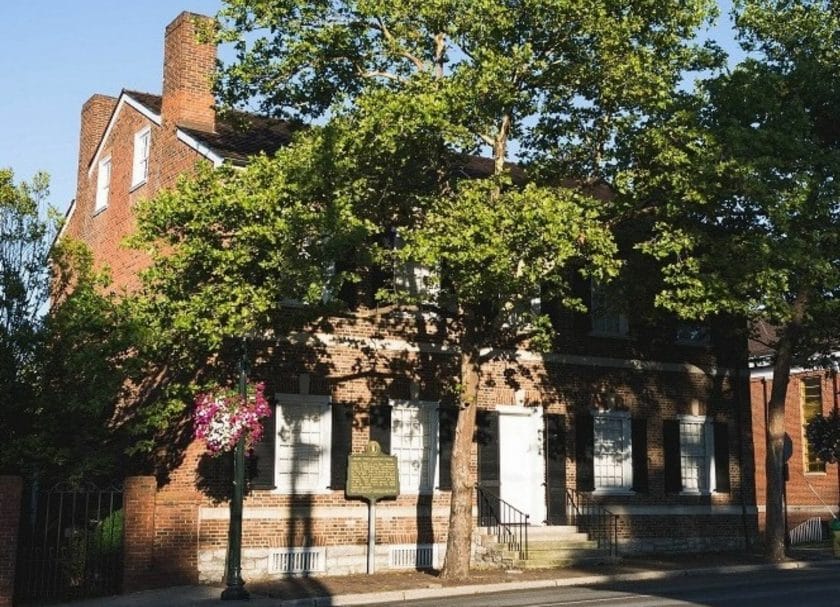 When visiting Lexington, KY, this is your chance to experience the history and visit the family home of the first lady, Mary Todd Lincon. She was the wife of the 16th President of the United States, Abraham Lincoln, and the history captured in visiting this historical site is worth a visit.
The Mary Todd Lincoln House museum offers 1-hour self-guided tours, where you will learn all about one of the most fascinating first ladies.
Lexington Cemetery
Plan a stroll through this beautiful cemetery. Beginning in the spring, the flowers begin blooming turning this cemetery into a picturesque 160-acre arboretum. The Lexington Cemetery is open to the public to visit and has over 200 species of trees to observe including dogwoods, crab apples, magnolias, and pink weeping cherry trees.
Thoroughbred Park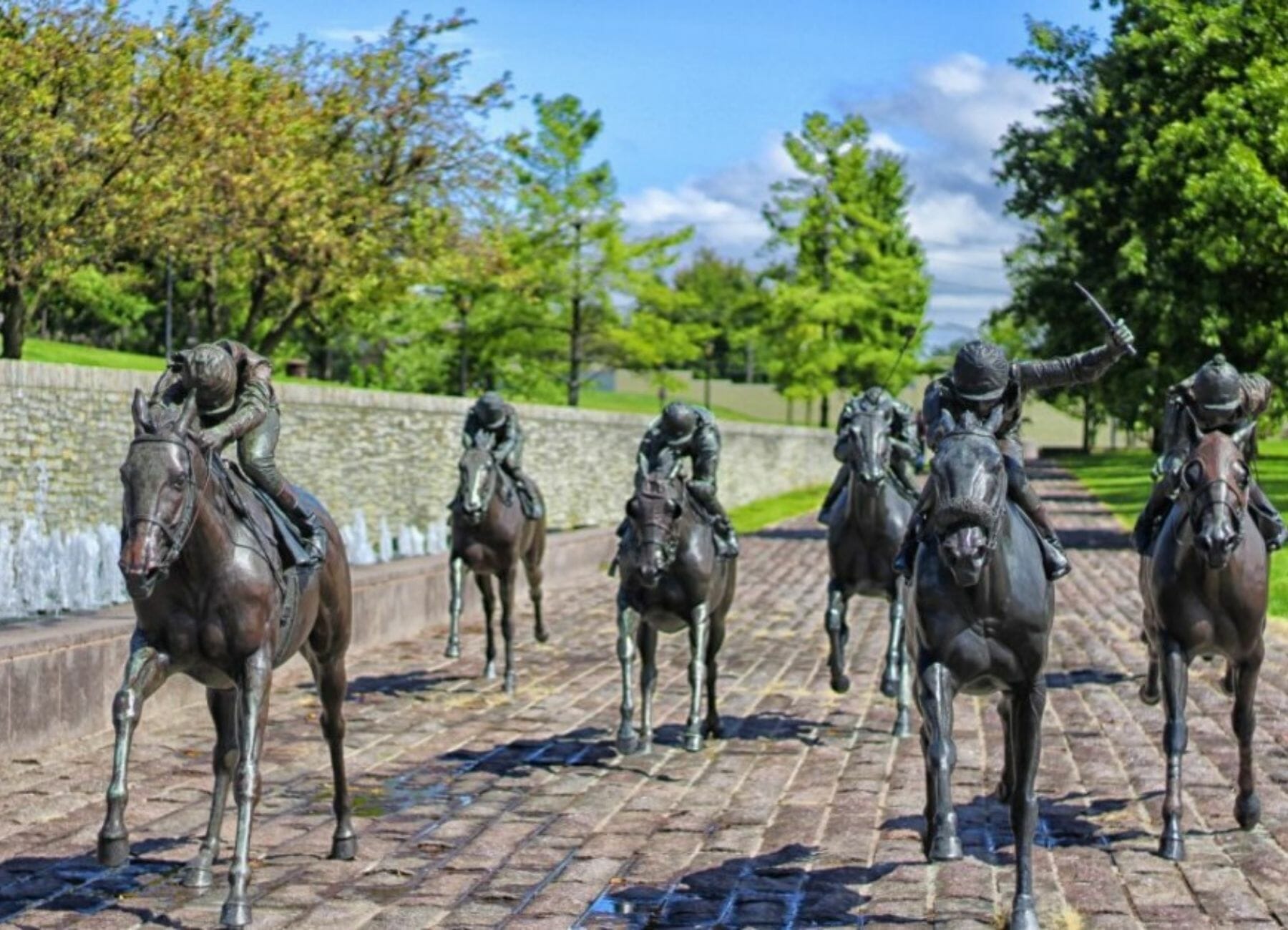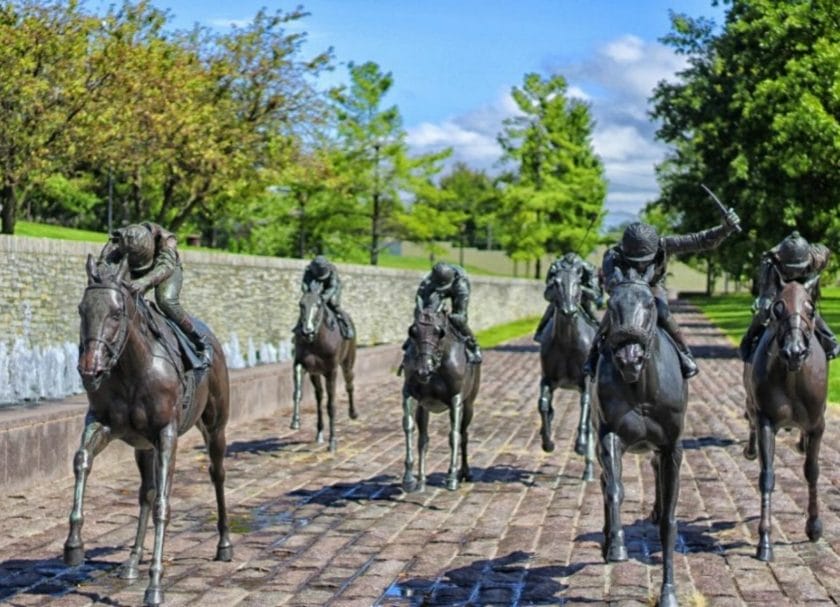 When looking for an outdoor space to explore on a nice day, think Thoroughbred Park. It is an area dedicated to the thoroughbred horse industry and includes over 2.5 acres for your family to explore. You will be greeted by the bronze racehorses sculptures, perfect for a picture opportunity.

Thoroughbred Park is open to visitors year-round and has paved trails around the bronze statues and a water fountain feature. Be sure to follow the self-guided tour to learn more about the thoroughbred horseracing industry in Kentucky.
Dr. Thomas Hunt Morgan House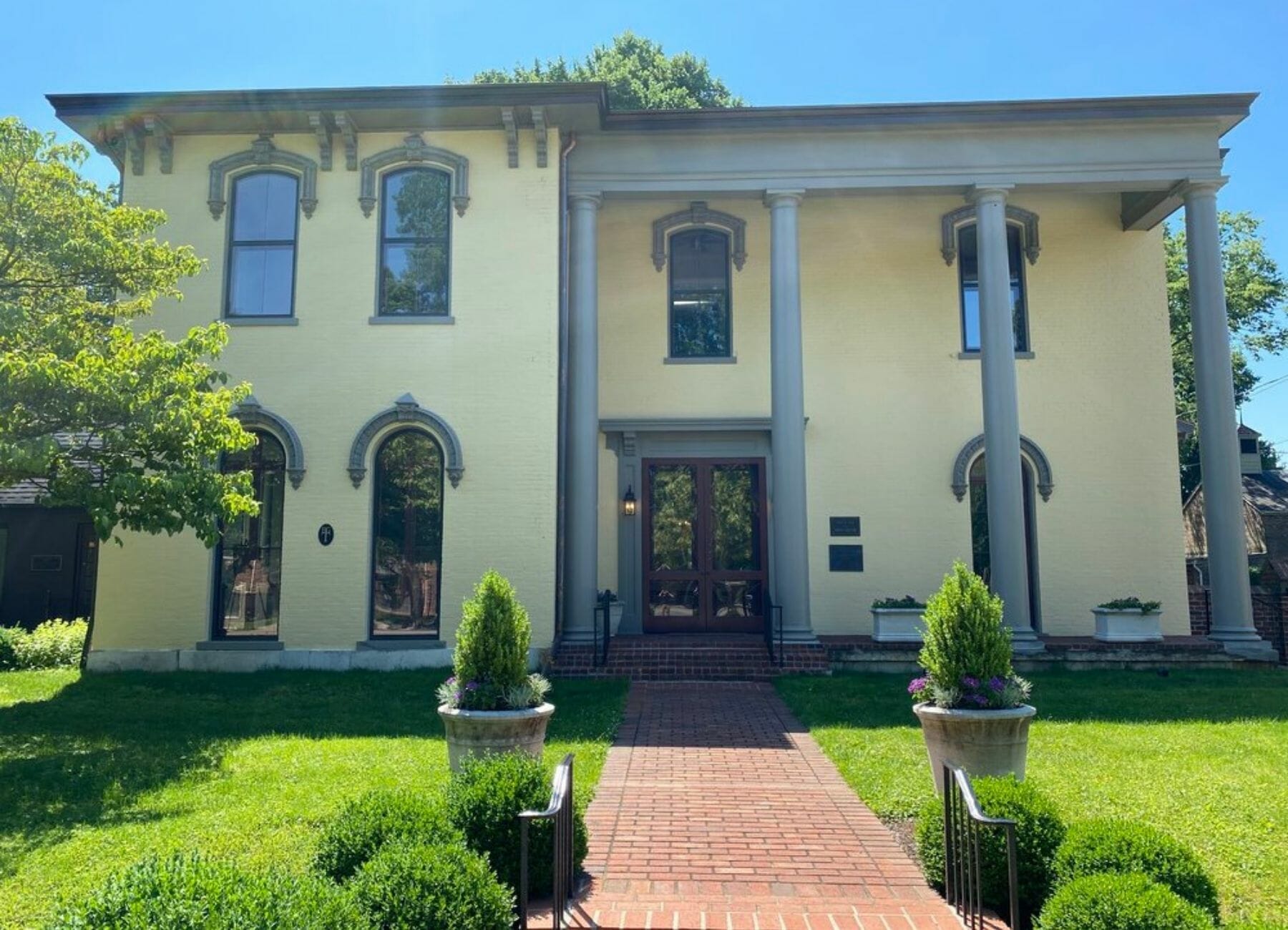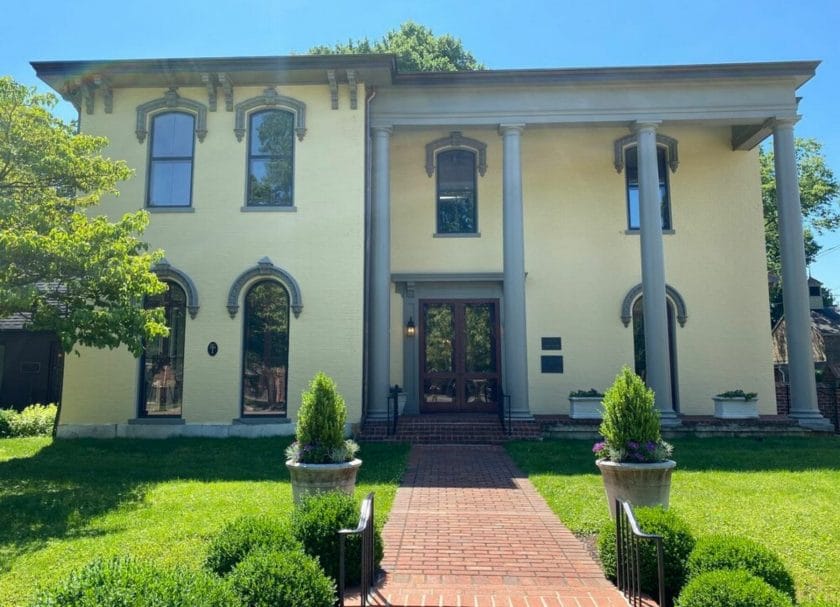 The Dr. Thomas Hunt Morgan House in Lexington is a beautifully preserved house with a mid 19th-century interior. Although this house may not be the most exciting spot for small kids in Lexington, it is worth mentioning the history that it provides for those visiting. Youth and adults who are interested in Kentucky and Civil War history will enjoy this historical site.
The Dr. Thomas Hunt Morgan House is known for its beauty and currently serves as a house museum. One room on display is the Alexander T. Hunt Civil War Museum exhibit. This exhibit includes the collection of artifacts from the Morgan family's confederate service.
Kentucky Horse Park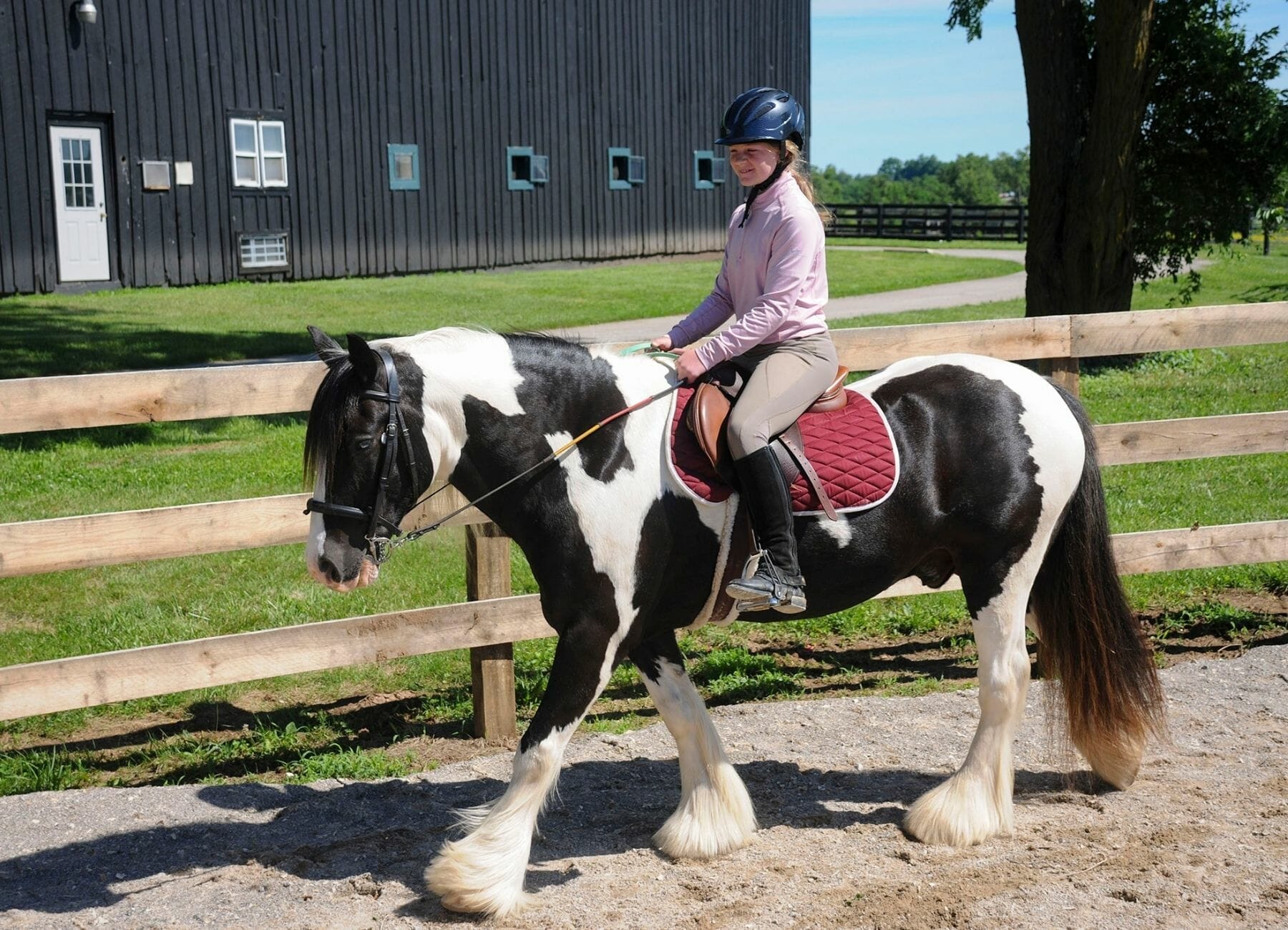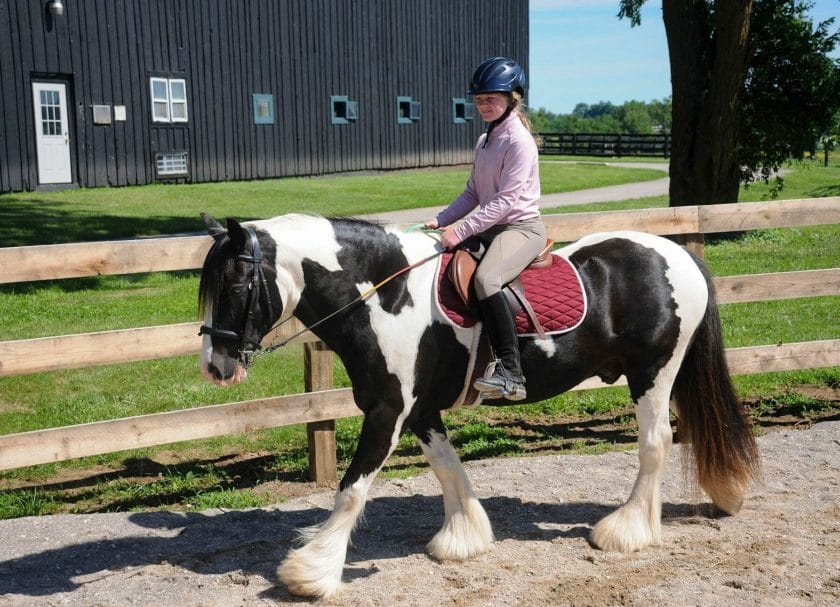 If you're looking for an authentic Kentucky experience, the Kentucky Horse Park is where it's at! It is the perfect stop if you're looking to spend a family fun day in the park. The Kentucky Horse Park offers fun for the horse lover in your family, the outdoor enthusiasts, and the kids ready for an adventure.
At the park, you will find museums showcasing past Kentucky Derby Winners, famous horses raised in the bluegrass state, and traveling exhibits depending on the time of year. You will have an opportunity on a guided tour to interact with the horses, which the kids will love!
If your littles are interested in horses, be sure to check out their Summer Youth Riding Camp. It gives the kids a chance to get up close and personal with the horses. There is also a camp swimming pool to help beat the hot Kentucky summer heat!
Raven Run Nature Sanctuary
Raven Run Nature Sanctuary is every outdoor enthusiast's dream come true. It is dedicated to preserving the Kentucky River Palisades and early Kentucky history. The nature sanctuary is 734-acres of protected land with over 10 miles of hiking trails.
Lace-up those shoes, and get ready to hike on one of the 7 trails at Raven Run Nature Sanctuary. The kids will love exploring the wooden trails and seeing wildflowers when they're in bloom. If you have small kids in strollers, check out their Freedom Trail, which is a paved 1-mile easy walk close to the parking area at the nature sanctuary.
There are two points of interest at Raven Run Nature Sanctuary you will not want to miss. But be sure to leave your pets at home. Pets are not allowed to protect the habitats and the wildlife who call Raven Run Nature Sanctuary home.
Kentucky River Overlook – Be sure to take the kiddos to the Kentucky River Overlook. It is a 70 ft overlook that provides scenic views of the Kentucky River.
Evans Mill – This is such a neat area to show the kids. This historic grist mill built was built so that area farmers could bring corn to the mill to be ground.
McConnell Springs Park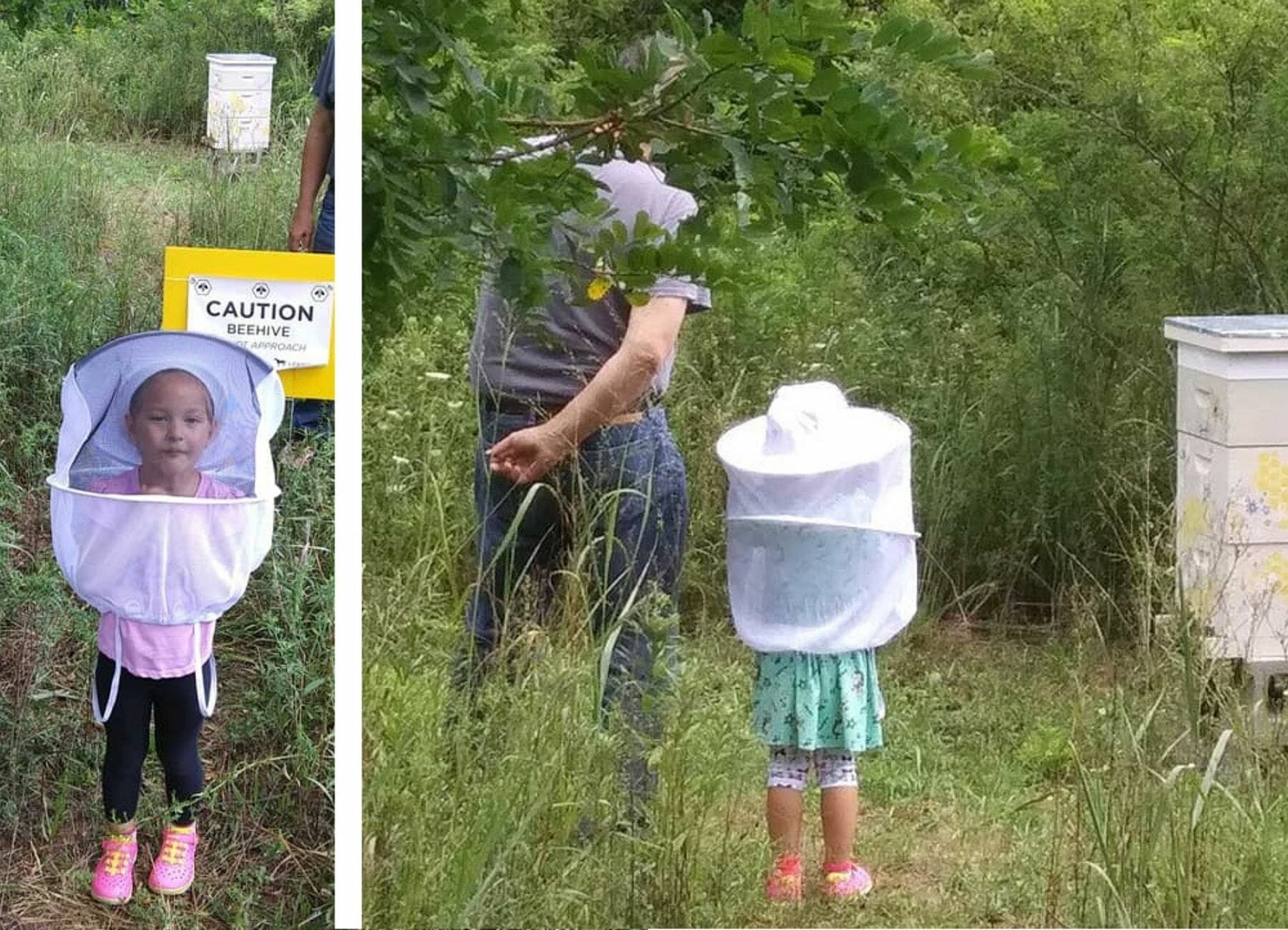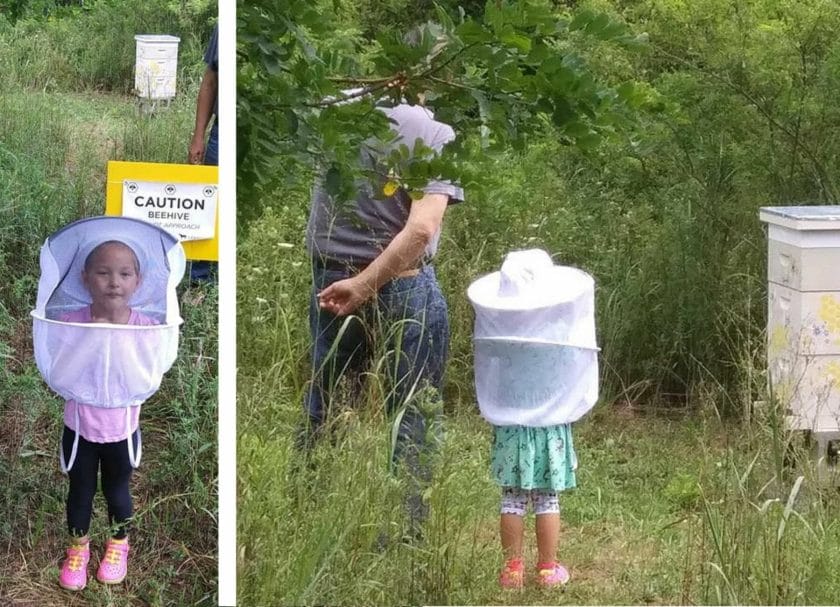 McConnell Springs Park is a unique green space that is tucked away inside an industrial area, with over 26-acres. Considered a nature park, no pets are allowed in this park either. But that's ok, there is so much to see, it's worth a visit!
Located close to downtown Lexington, McConnell Springs Park gives the city-goer a chance to sneak away to enjoy some nature. There is an easy one-mile walking trail that lets the kids stretch their legs and enjoy since it isn't too strenuous. Bring some binoculars – McConnell Springs Park is a great spot to bird-watch!

A new addition to the park – bee hives! Use this as a teaching moment! They have bee boxes and someone there will answer all of your bee questions. They pride themselves on using the beehives for educational purposes.

Where To Stay
VRBO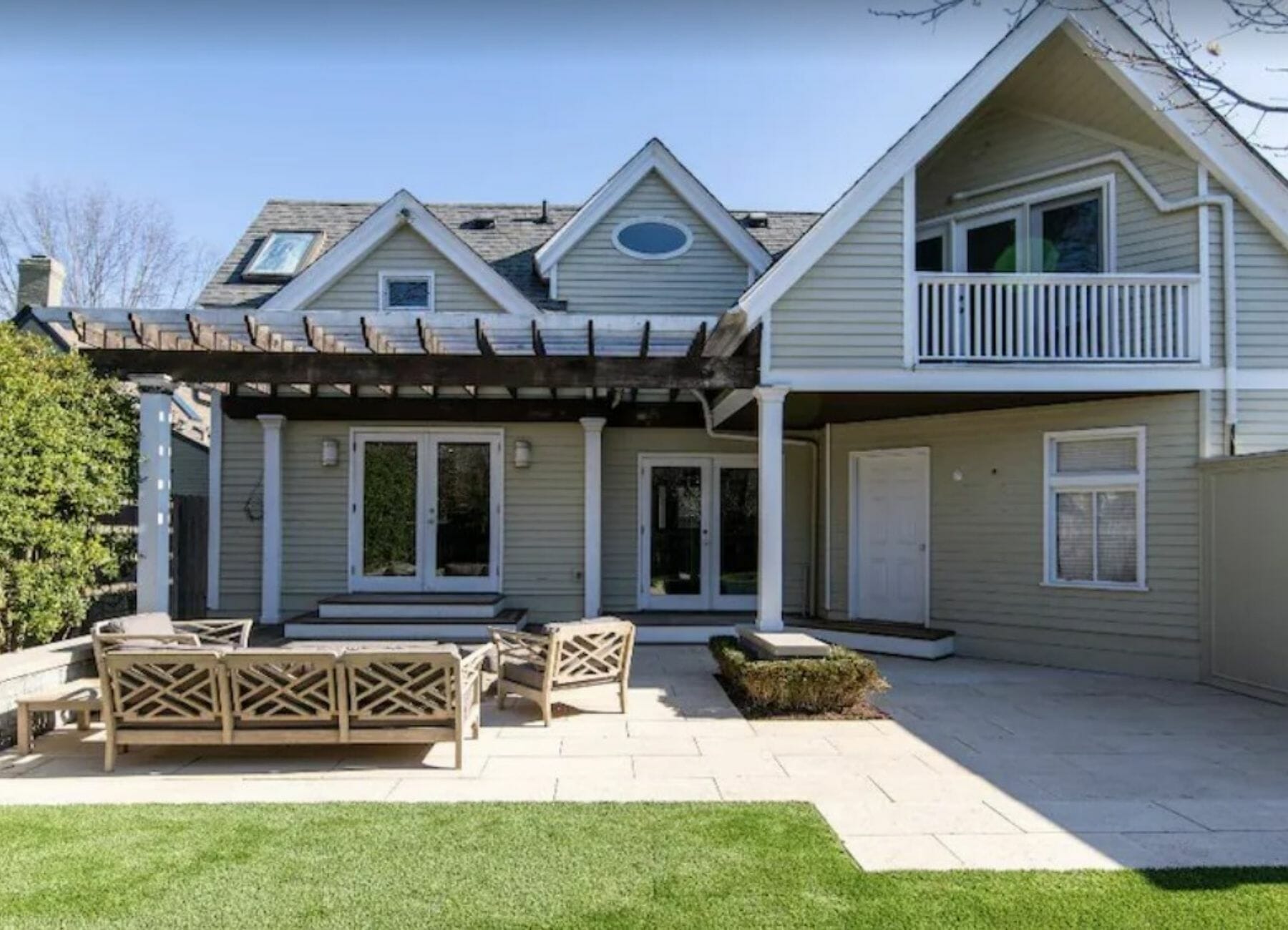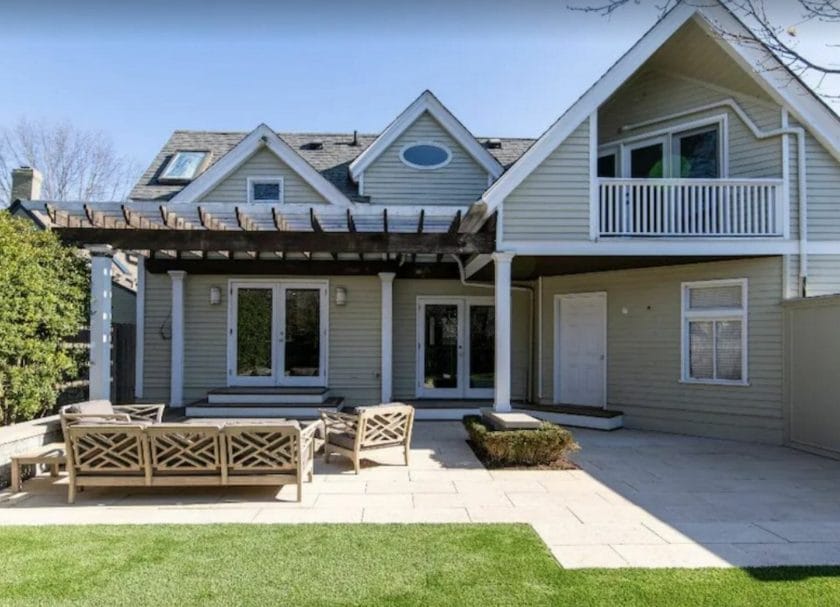 Charming Historic Home in Downtown Lexington
This charming historic home in downtown Lexington offers 3 bedrooms, 3 baths within steps from restaurants and shops, and only a short 10-20 minute drive to most other activities. This is a full house rental with a 2-car garage, and the house is large enough to sleep a family comfortably. The location is so convenient, if you do not have a car, a Uber is readily available to take you around town while visiting.
2BR Central Loft w/ Garage
This loft apartment with a garage is a great location in Lexington KY. This property is also pet friendly, so you can bring your fur babies with you. This 2 bedroom apartment includes a fully furnished kitchen, making preparing meals at home is a breeze. There is also a private patio where you can enjoy your morning coffee.
Hotel
Holiday Inn Express & Suites Lexington Downtown Area – Keeneland
The Holiday Inn Express & Suites Lexington Downtown Area – Keeneland is the perfect location for visiting Lexington, KY. It is close to the airport (only a 15-minute drive). And in close proximity to several horse farms in the Keeneland area. The Kentucky Horse Park is also only a short 8-mile drive away.
The Holiday Inn Express & Suites Lexington Downtown – Keeneland hotel offers free parking, free wi-fi, spacious rooms, and even an indoor pool that all families are looking for! Also included with a stay at the Holiday Inn Express & Suites Lexington Downtown Area – Keeneland is a free hot breakfast that is not only convenient but will save traveling families money on their trip.
Embassy Suites Lexington
Embassy Suites Lexington is a nice hotel surrounded by scenic equine attractions. The rooms are clean and spacious and the property includes free parking and free wi-fi. This hotel also features an indoor pool the kids will love, and also an on-site restaurant. This hotel is pet friendly if you are traveling with your pets.
Campground
KHP Campground
The KHP Campground offers so much to the camper. They have 260 spots that are 55' paved back-in, and each has its own fire ring and picnic table. There is a general store on the property, and also an Olympic-sized swimming pool. If you're looking to stretch your legs a little more. There is a bike/walking path from the campground to the Kentucky Horse Park
More Info Check Out:
11 Favorite Things To Do In Kentucky With Kids
Top 13 Fun Things To Do In Elizabethtown KY
9 Fun Things To Do In Louisville KY With Kids
12 Best Things To Do In Bowling Green KY
11 East Coast National Parks You Want To Visit This Year
5 Things To Do With Your Kids When Visiting Mammoth Cave Kentucky
Pin This Post: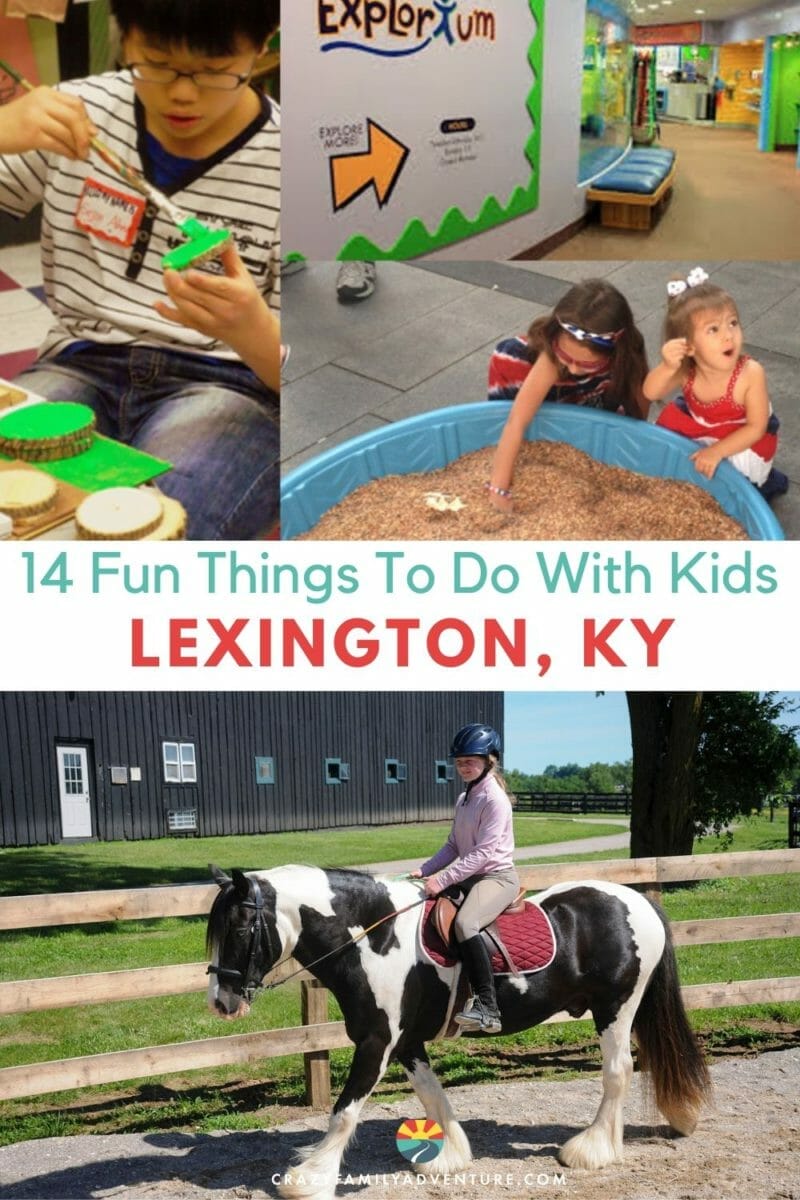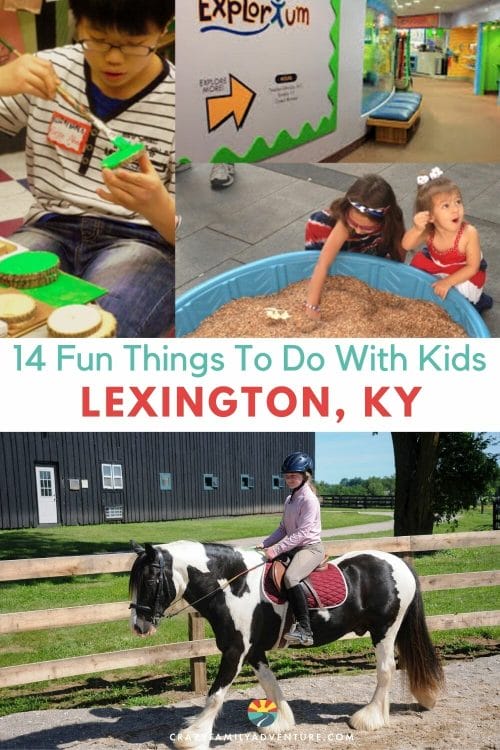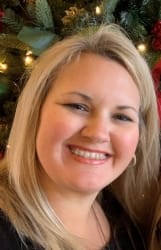 Latest posts by Jessica Spears
(see all)
DISCLOSURE: This post may contain affiliate links, meaning I get a commission if you decide to make a purchase through my links, at no cost to you. Please read my disclosure for more info.