NOTE: Heavy storm damage from the December 2021 tornados has impacted the availability of some businesses and activities. Please confirm before scheduling. But know there are still a lot of great things to do in Bowling Green, KY.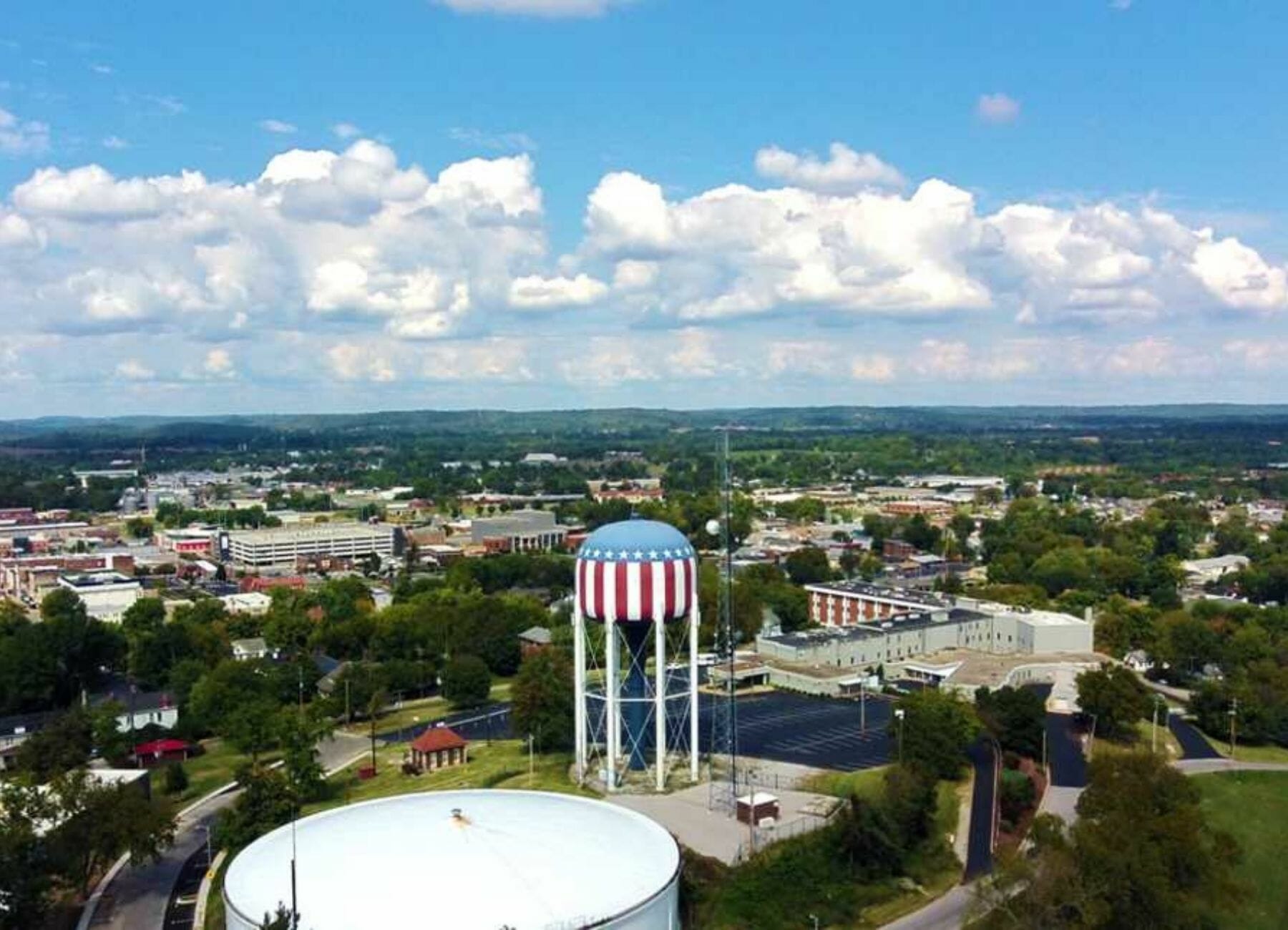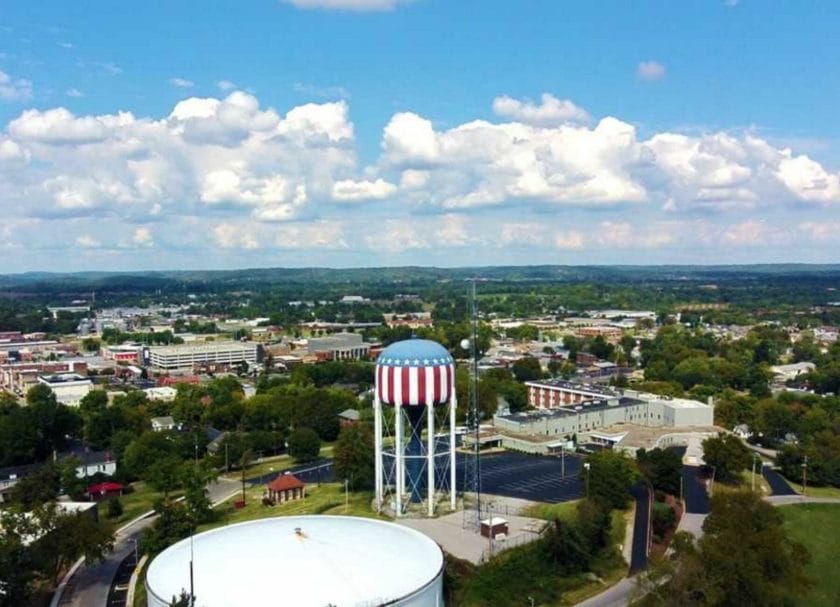 Image Source: Bowling Green Area Convention and Visitors Bureau

Known as the Classic American Destination – Bowling Green, Kentucky is a spot on the map in southern Kentucky that deserves your time to visit. It is Kentucky's third-largest city, is home to Western Kentucky University, and with so many things to do in Bowling Green KY the entire family is sure to have fun.
The bluegrass state of Kentucky has many horse farms and beautiful green spaces, but that isn't all it has to offer. When searching for things to do in Bowling Green KY, you will find a thrill amusement park, planes on exhibit, a train museum, caves to explore, and fast cars at the motorsports park where you can have an opportunity to drive a C8 Corvette or Camaro.
Bowling Green KY really has it all and with our guide of the top 12 things to do in Bowling Green KY, you will not miss a thing when visiting!
Things To Do
National Corvette Museum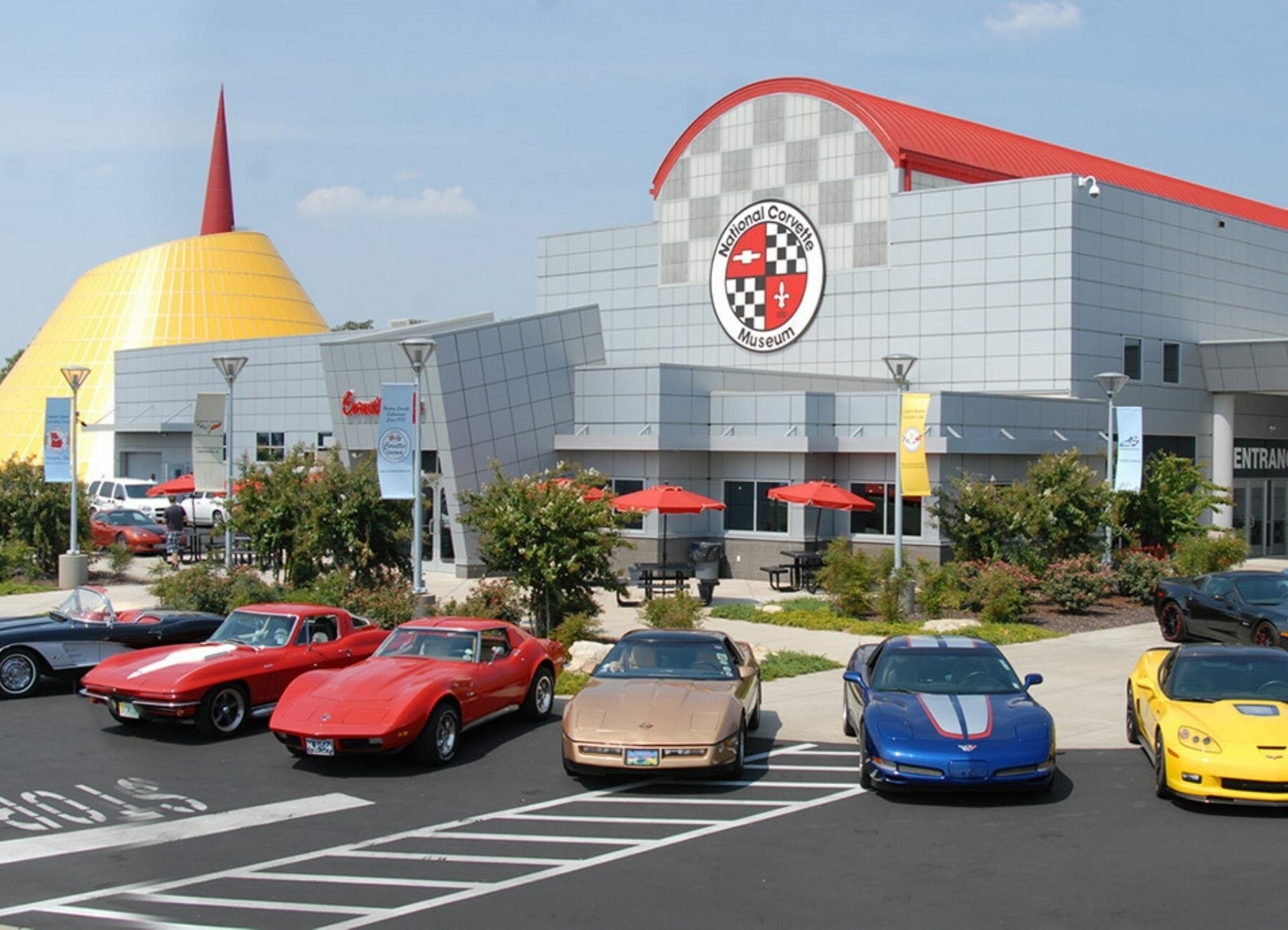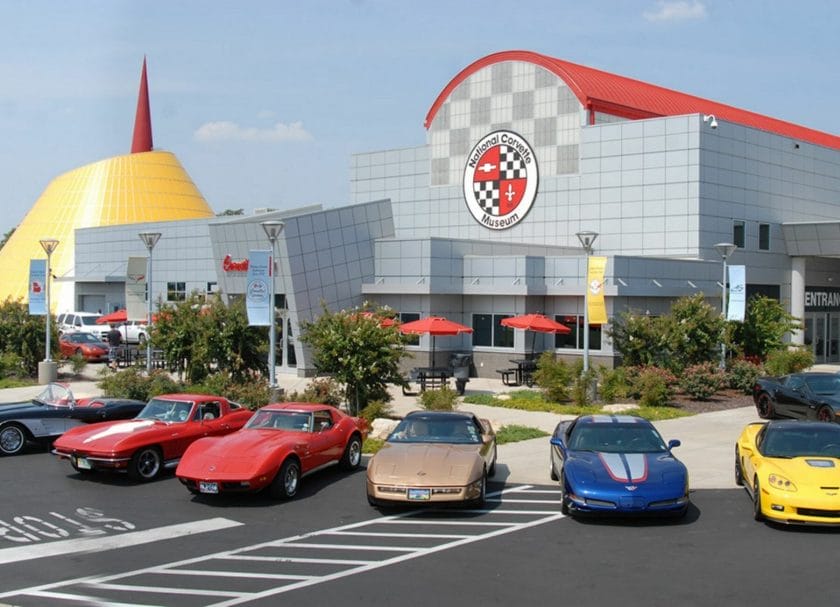 If you have ever wanted to get behind the wheel of a sports car, this may be your chance. Although the price tag is hefty, it may be just the special occasion that the car lover in your family has been waiting for. If you just want your chance to get on the racetrack drive your own car on the track, the Touring Laps experience is less than $150.
Another fun experience at the Motorsports Park is Karting where junior drivers and adults alike can battle it out driving fast go-karts around the track. It's a great way to spend a day with family or even celebrate a birthday with the birthday packages that they offer.
If the need for speed isn't your thing, and you just want to appreciate the corvettes, the National Corvette Museum exhibits are where you will find yourself. You will want to make sure you take a step into the iconic landmark, the Skydome. Here you will see over 70 corvettes from all time periods while visiting the country's largest single museum dedicated to one model of car.
For more info check out the National Corvette Museum here.
Bowling Green Assembly Plant
Note: The Bowling Green Assembly Plant is not currently offering tours to the public, but we hope they will be soon! Check out Bowling Green Assembly Plant here for their latest information.
If you're coming to Bowling Green with cars in mind, you will want to include the Bowling Green Assembly Plant in your list of things to do in Bowling Green KY. Also known as the area's Corvette Assembly Plant, where you get to see the assembly in action.
Although there aren't any hiking trails here, there is a 1-mile walking tour through the assembly facility. If you're lucky, and you come at just the right time, there is a chance you will witness a brand new Chevrolet Corvette roll off the assembly line!
The tours are very reasonably priced, at only $7 per person, and reservations are not required but encouraged to guarantee your tour.
Beech Bend Amusement Park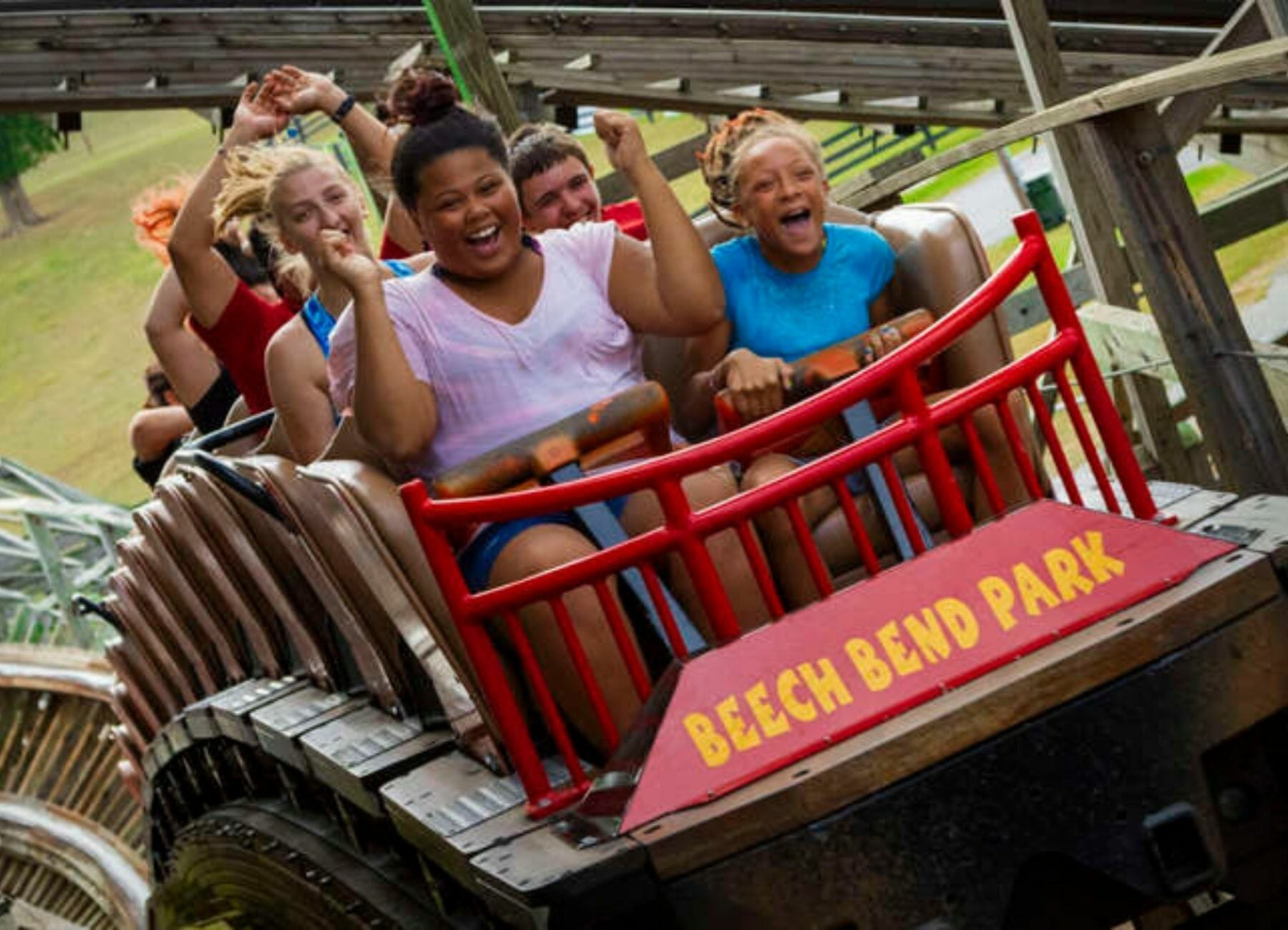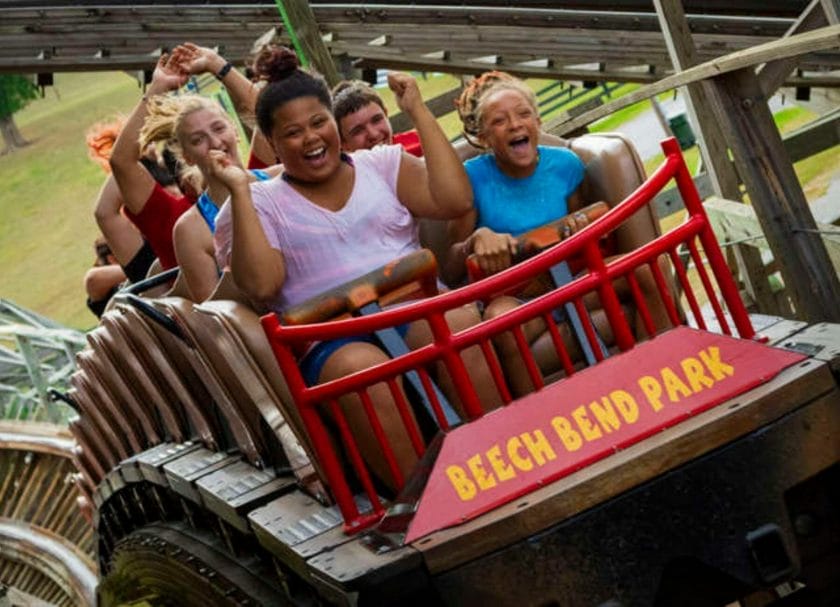 Beech Bend Amusement Park is the place to be during the summer in Bowling Green. The amusement park is open from May through September each year and deserves a spot on your list of things to do in Bowling Green KY. Whether you are spending the day with family and checking out their kiddie rides, or on more of a thrill-seeker hunt, the roller coasters will not disappoint.
With just under 30 family/children rides, Beech Bend Amusement Park entertains the whole family. You will find classic rides like bumper cars, antique cars, swirling teacups, and their version of the kiddie log ride, leaving you with a splash.
Speed, twists, and turns are just what you will find at Beech Bend on their thrill rides. They have the Zero-G, which takes you 140 feet straight up in the air, with a freefall drop, and the Moby Dick which is like a huge rainbow ride. Be sure to check out the Sea Dragon – it is similar to a pirate ship ride, but this ship has a history; the ship was purchased from Michael Jackson's Neverland Ranch.
The park also offers two full-size roller coasters. The first is Air Race, which takes riders through twists and flips along the track. Next is The Kentucky Rumbler, a large wooden coaster – it ranks in the top 33 wooden roller coasters worldwide!
Beech Bend Amusement Park is worth visiting for a couple of days to really explore all the park has to offer. Located inside the amusement park is also a water park. Up next – Splash Lagoon Water Park!
For more info check out Beech Bend Amusement Park here.
Splash Lagoon Water Park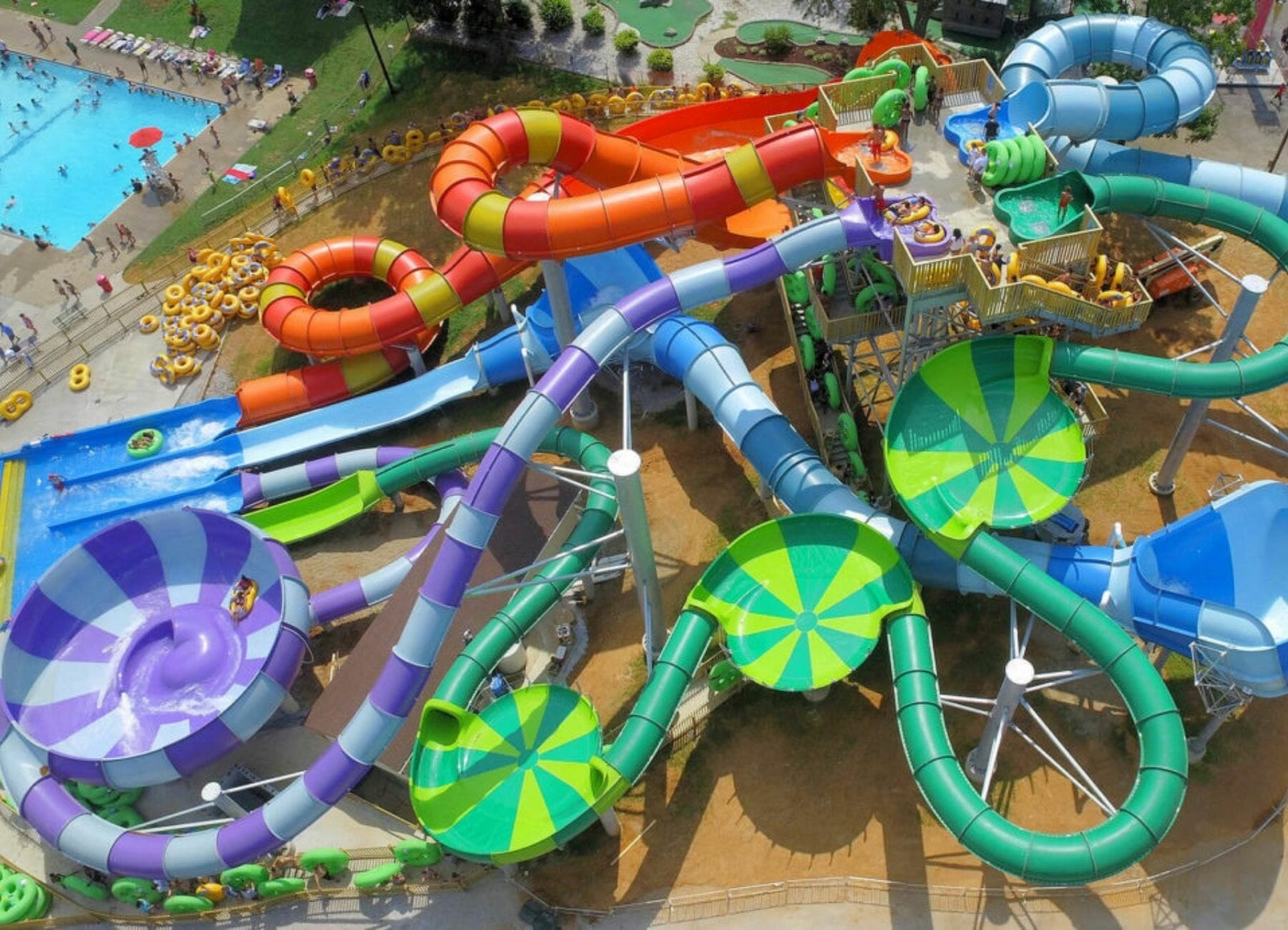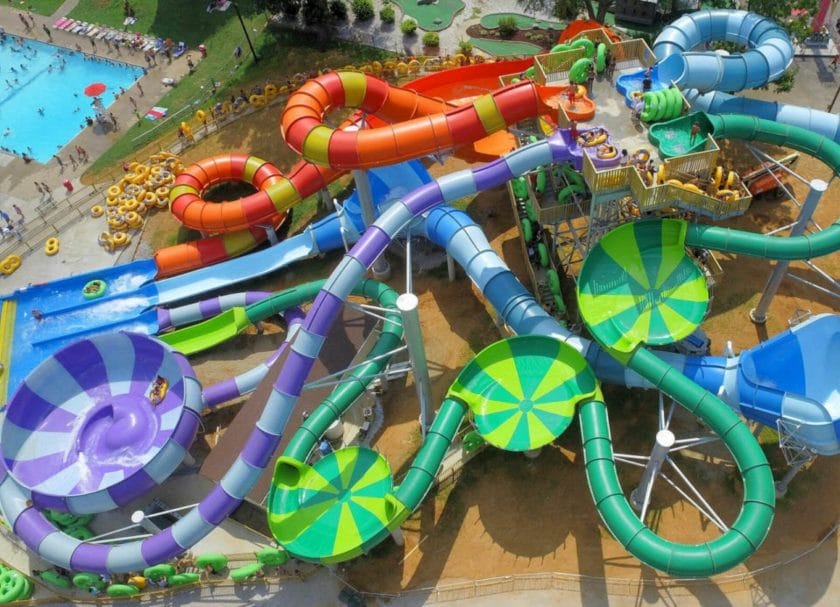 Splash Lagoon Water Park is located inside Beech Bend Amusement Park and is included in the Beech Bend Amusement Park General Admission ticket pricing. The Splash Lagoon Water Park will have you experiencing all of the thrills on the many water slides or simply relax as you float around the lazy river.
Many water attractions are located in Splash Lagoon Water Park that you will want to check out, and there is something for all ages. They have a giant wave pool, where you are can float along the waves in an inner tube. There is also a giant leisure pool with no waves or slides, where you can just swim all day, with the deepest waters being 10 feet deep.
If water slides are what you're searching for when planning your list of things to do in Bowling Green KY, be sure to check out their new Cyclone Saucers; they're the first-ever ProSlide's Flying Saucer ride in North America. Inside the water park, there are also several enclosed tube waterslides, one open family water slide, and one water slide that is partially open/partially closed. And don't forget the kiddie water slides located in Tiki Island where they also have the large water dump bucket.
For more info check out Splash Lagoon Water Park here.
Fountain Square Park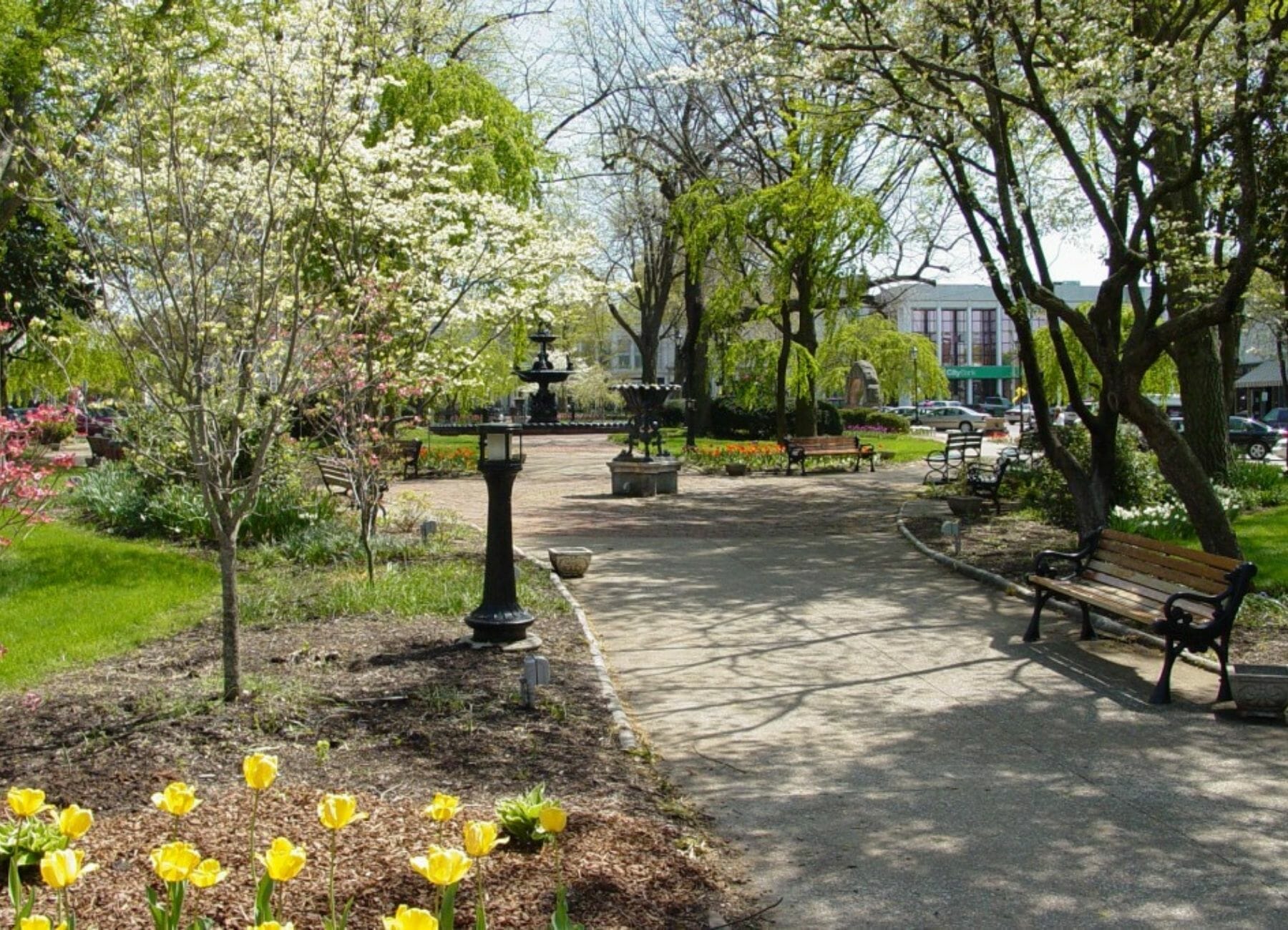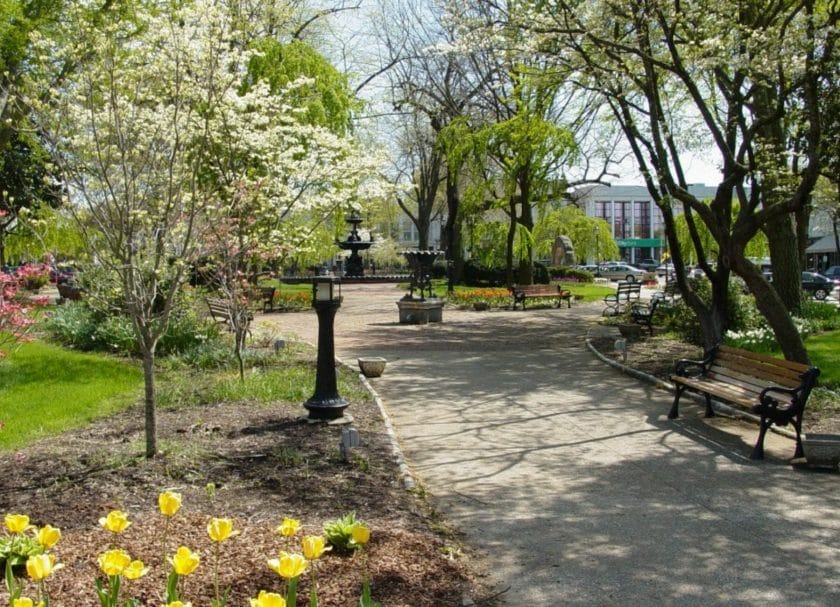 Fountain Square Park is a beautiful green space tucked away in the middle of downtown Bowling Green, KY. The park features gorgeous blooming flowers during the spring and many benches along the paths for you to slow down and enjoy the outdoor sites. Fountain Square Park is a lovely spot recently renovated and makes the perfect photo opportunity location for those family photos!
Basil Griffin Park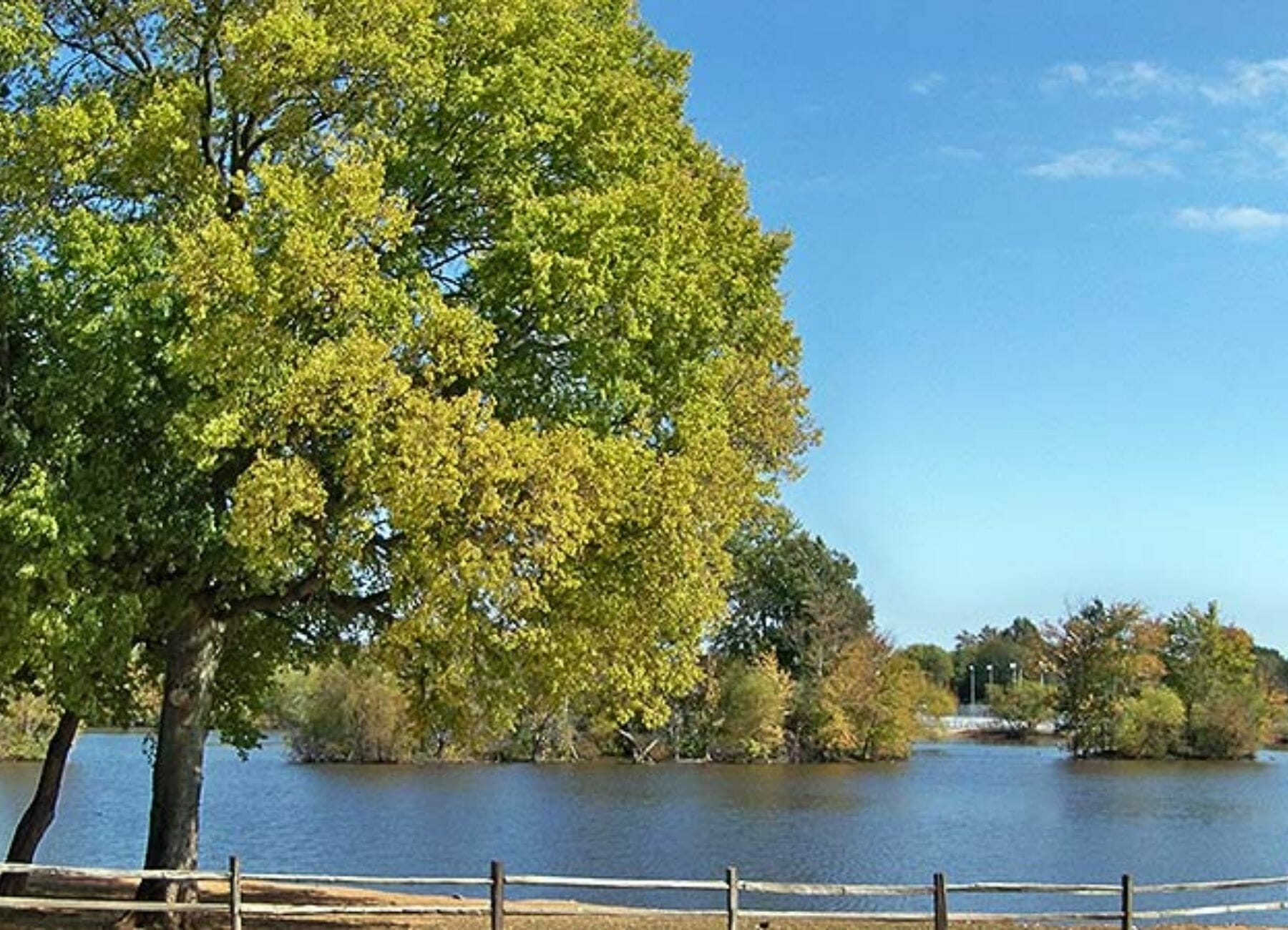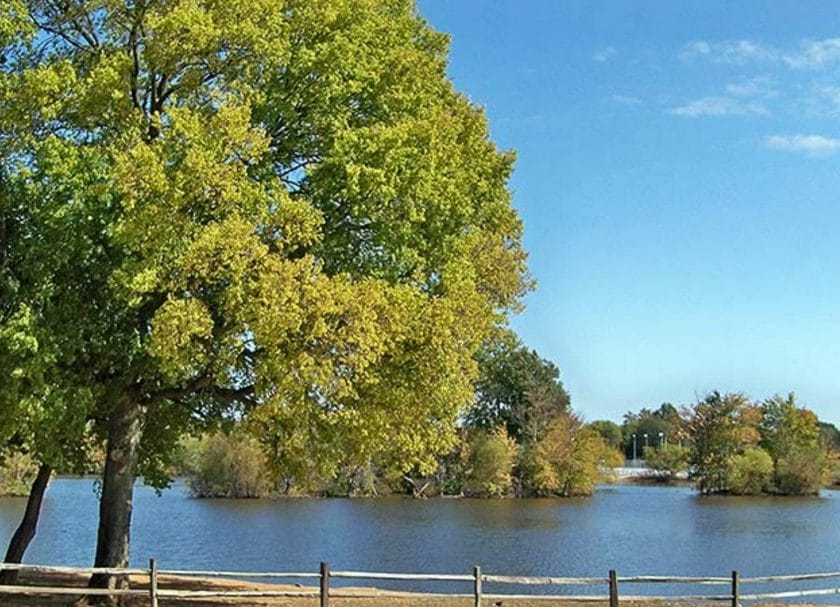 One of the most popular county parks, Basil Griffin Park is a diamond in the rough in Bowling Green. There is lake and fishing access at the park, walking trails, and several picnic shelters to enjoy the beautiful outdoor space.
Basil Griffin Park is also home to the Aviation Heritage Park. Here you can walk around to see many planes from different eras. Visitors are encouraged to touch and explore the aircraft. Plane lovers, history buffs, and kids especially love this!
In addition to the lake area and the aviation museum, Basil Griffin Park offers many sporting facilities for the community to enjoy. These include football, soccer, tennis, basketball, baseball, and hockey. Basil Griffin Park has truly designed a space for everyone to enjoy!
Chaneys Dairy Barn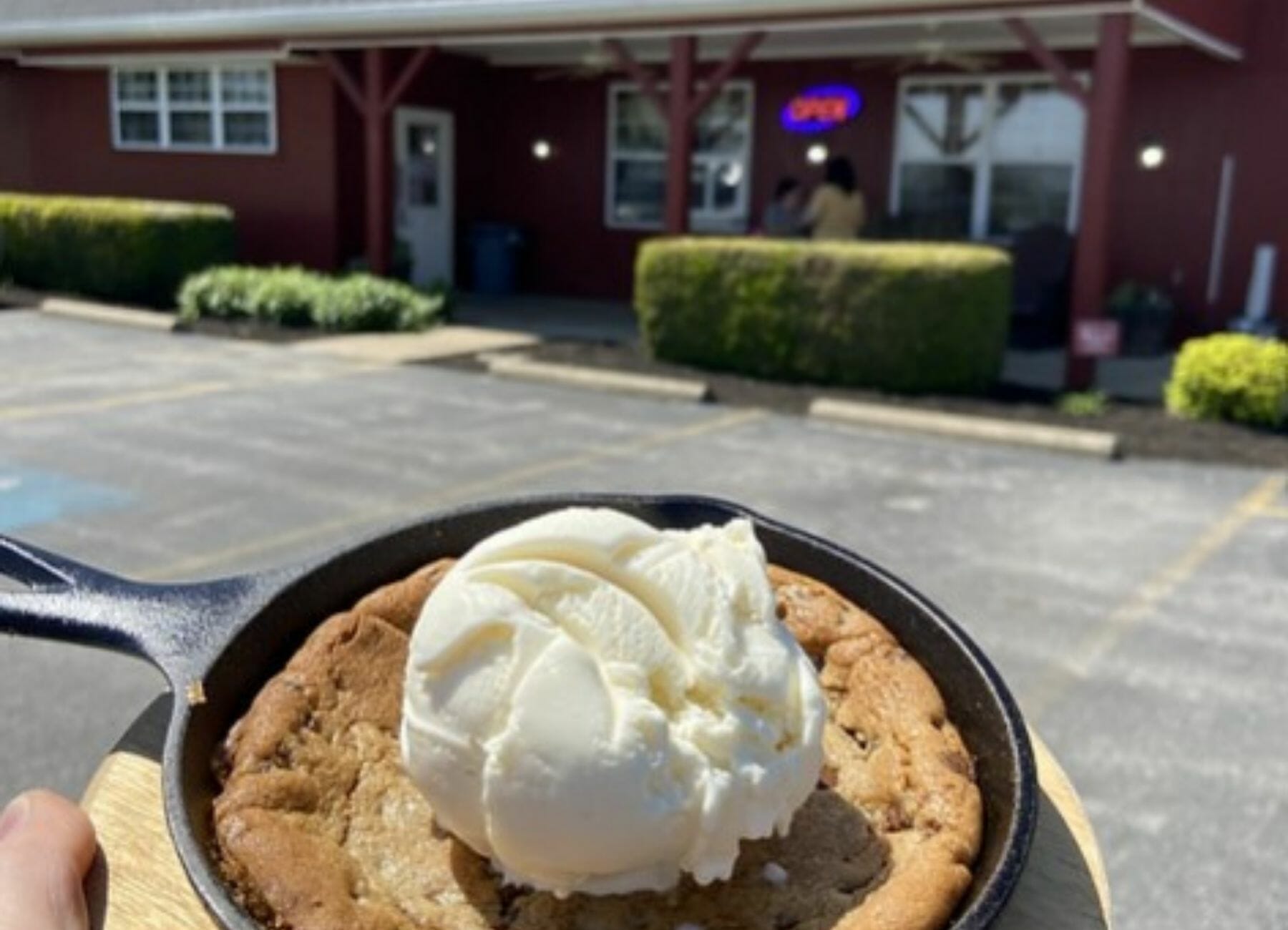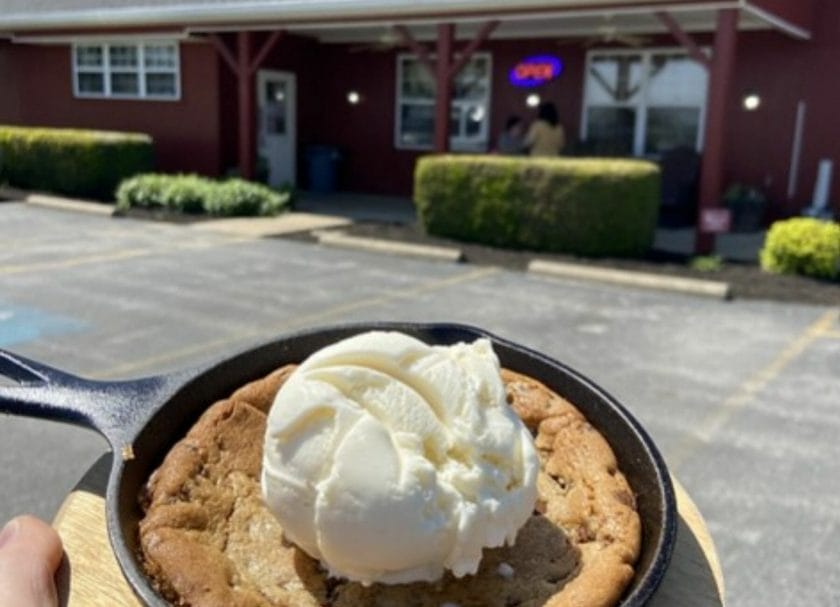 After a hot and humid summer day spent enjoying the sites, no trip to Bowling Green is complete without a stop at Chaney's Dairy Barn. It doesn't get any fresher than this when it comes to farm-fresh dairy-made ice cream.
With close to 50 varieties of ice cream to choose from (some flavors may be seasonal), you will not be limited on your ice cream flavor choices. Their ice creams are made with fresh milk and cream from their Jersey cows.
Chaney's Dairy Farm is so much more than just an ice cream shop. Located on their family friendly farm, there is a gift shop and guided tours of their farm that will entertain your family, where you get to see their cows.
The playground area is free to guests and perfect for the kids to burn off some energy on their swings and slides. Be sure to check out their calendar of events to see what is going on while you're in town visiting. If you're in luck, you may be able to catch a pancake breakfast fundraiser while there!
For more info check out Chaney's Dairy Barn here.
Mammoth Cave National Park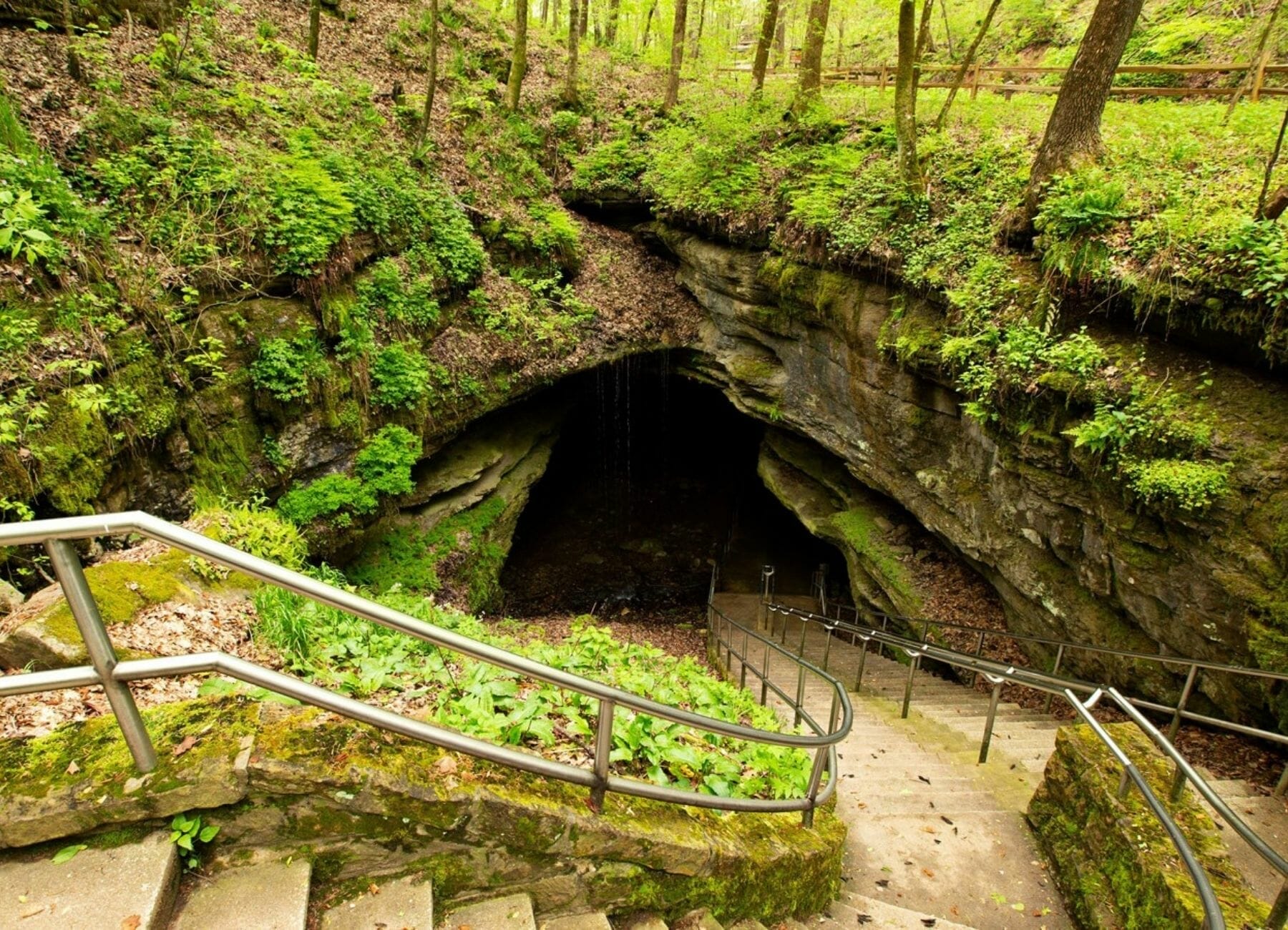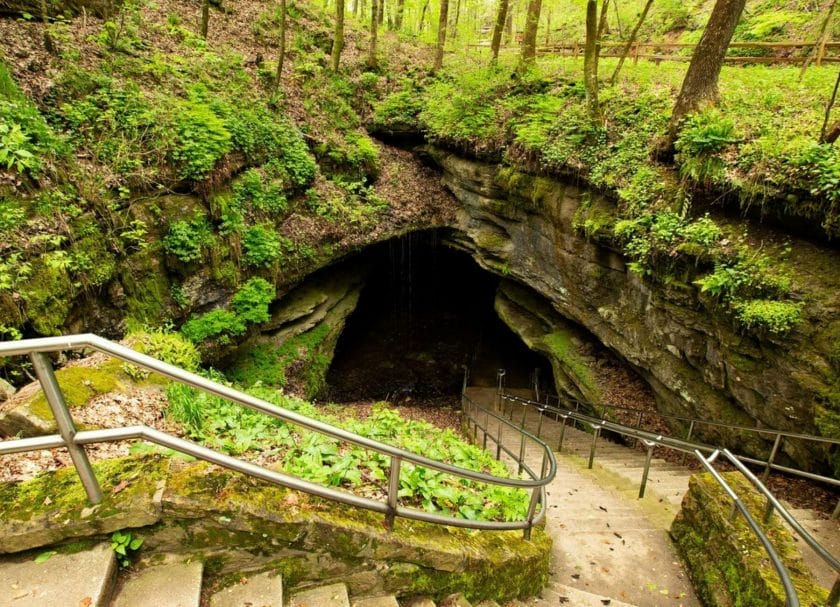 If you prefer experiencing nature when visiting a new city, Mammoth Cave is the place to visit of things to do in Bowling Green KY. Here you will experience 350-million-year-old rocks as you venture into the dark underground caves in the world's longest known cave system!
Mammoth Cave has over 400 miles of known cave trails explored, and you can view a portion of that when you go on a guided tour at Mammoth Cave. There are trails for all activity levels from easy kid-friendly hikes to strenuous hikes deep inside the cave system.
Quick Tip – Be sure to bring a jacket with you since the average temperature is 55 degrees year-round once you're underground.
For more info check out Mammoth Cave here.
Lost River Cave
This is another must-see when considering things to do in Bowling Green KY. Although Lost River Cave isn't entirely a natural cave system, it is a man-made cave with natural features that deserves exploring. At Lost River Cave, you will have an experience like none other, when taking a ride on their underground cave boat tour!
The Lost Cave Boat Tour is appropriate for all ages, where you will learn the history of the area and see the sites of this manufactured feature. The tour itself includes a 20-minute walk along the riverside, where you will then board a boat for the remaining 25 minutes of the tour. Be aware – there is one area of the boat ride where the ceiling gets low, and passengers are asked to bend forward while the boat passes in and out of the cave.
For more info check out Lost River Cave here.
Historic Railpark and Train Museum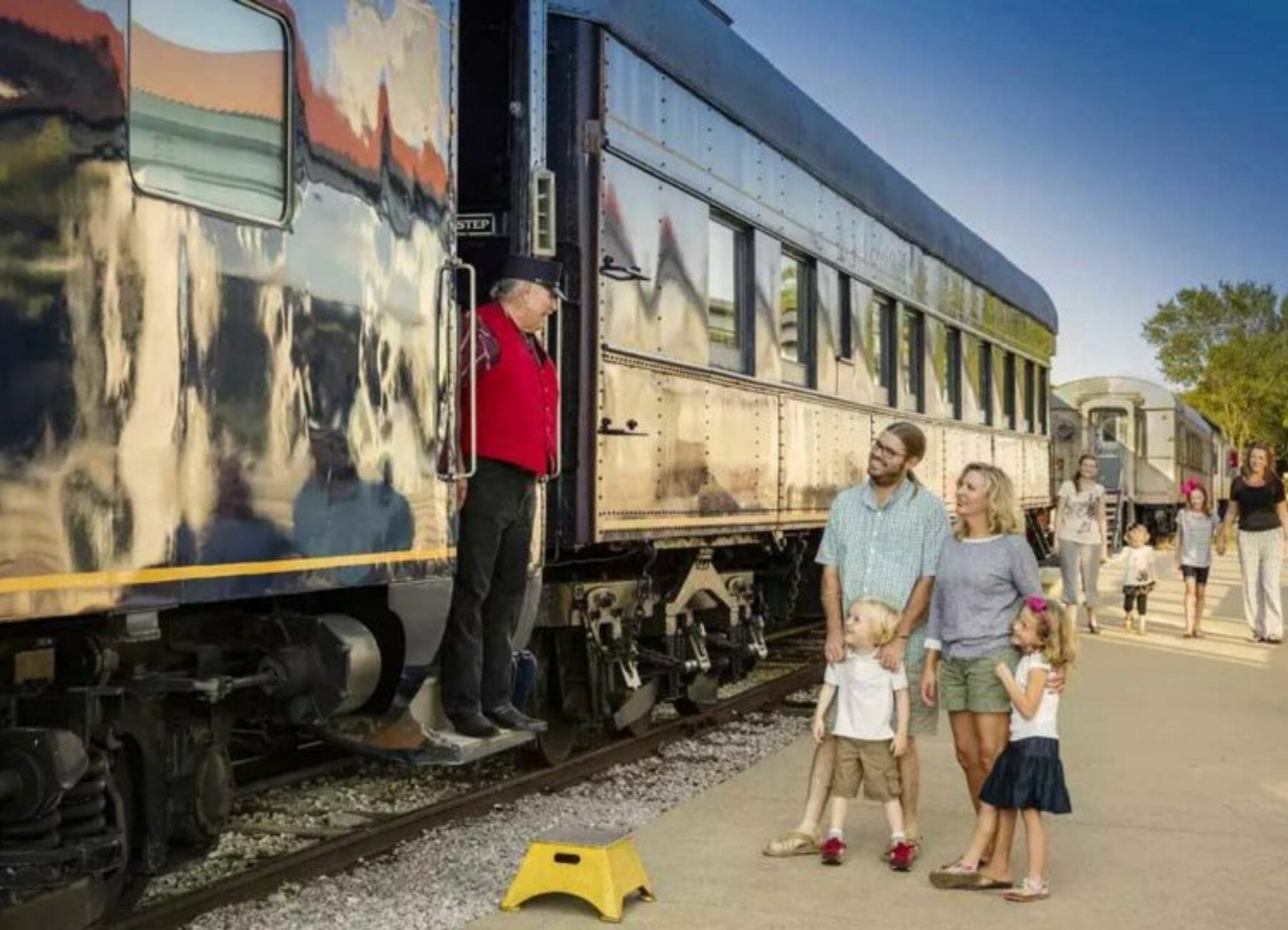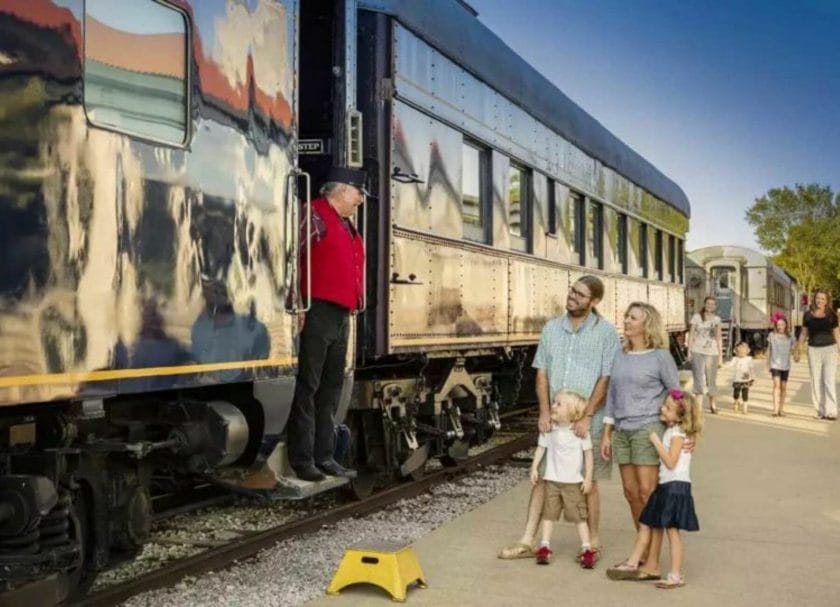 Trains have always had a special place in the hearts of Americans, representing how many people traveled long before interstates existed. Bowling Green is no stranger to trains, where the earliest train station, L&N Depot brought the first train tracks into Bowling Green in 1925.
The way people travel across the country has since changed, but the history is one that everyone, even small kids, enjoys learning. The railcar tour is where the action is, getting you up close and personal with 7 restored trains to relive the history of early America.
The Historic Railpark and Train Museum has several exhibits to explore, including African American Experience During Segregation, The Civil War and the Railroad, The Business of the Railroad, and The New Women in Railroading. As you explore the museum on a self-guided tour, interactive displays will help bring the history of trains alive!
For more info check out Historic Railpark and Train Museum here.
Riverview at Hobson Grove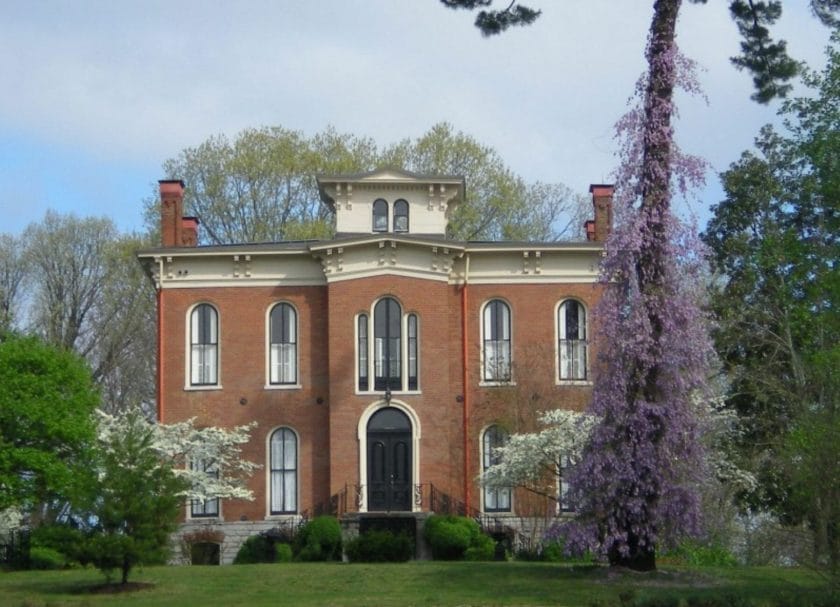 Riverview at Hobson Grove is a historic house museum located in Bowling Green KY with history that began well before the civil war. Today, the mansion is restored to the Victorian period of 1872 – 1890, and the grand elegance can be seen in every room. Tours of the history Riverview at Hobson Grove mansion are still taking place. If the weather is nice, be sure to take a stroll through the gardens.
For more info check out Riverview at Hobson Grove here.
Capitol Arts Center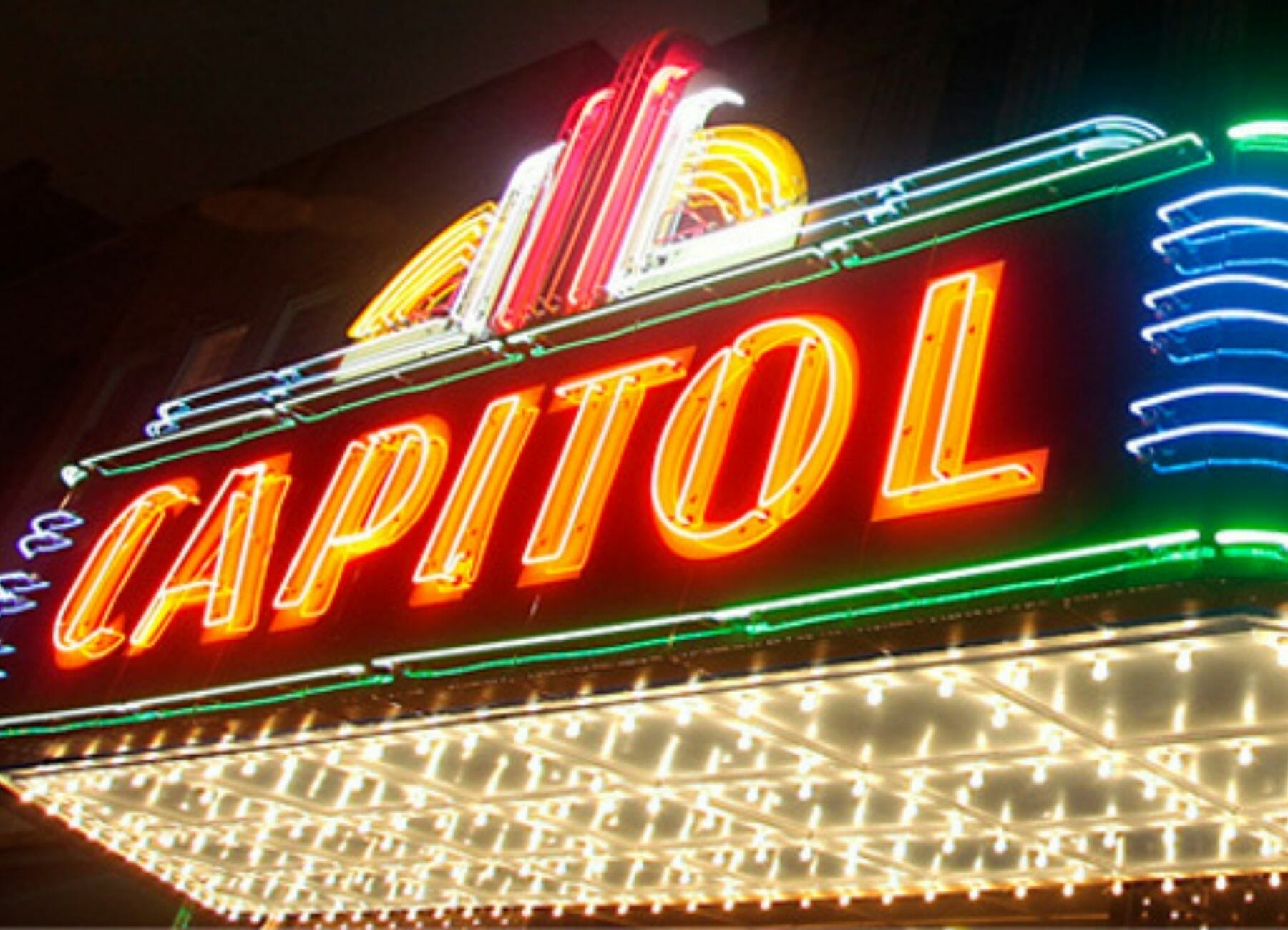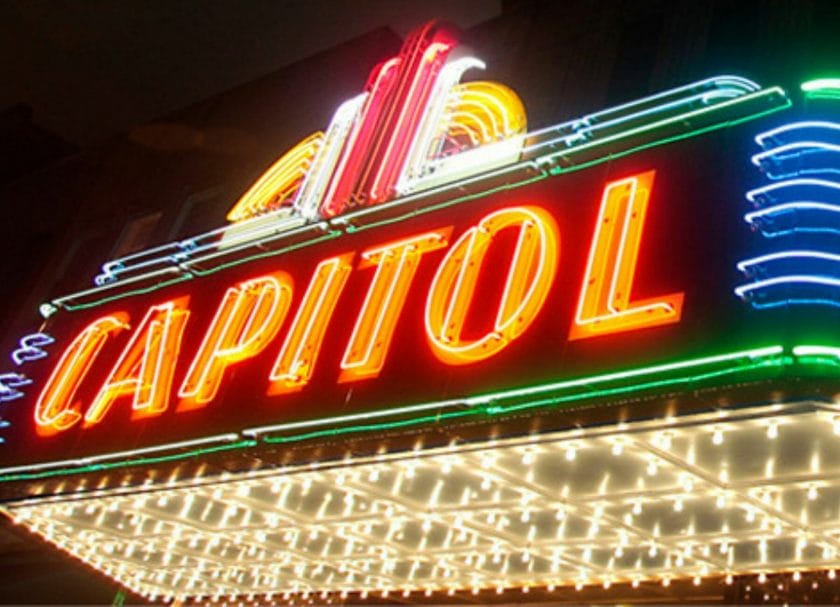 The Capitol Arts Center in Bowling Green, also known as, "The Capitol", is located in the downtown area and provides hosting of live entertainment, a used book store, and an art gallery. They are offering different concert opportunities frequently, so be sure to check out their calendar of events be finalizing your list of things to do in Bowling Green KY.
For more info check out Capitol Arts Center here.
Where To Eat
Lost River Pizza Company
Stop in at Lost River Pizza Company for a slice of pizza and all of the sides. They offer a full menu that adults and kids will both enjoy.
For more info check out Lost River Pizza Company here.
Double Dogs Chow House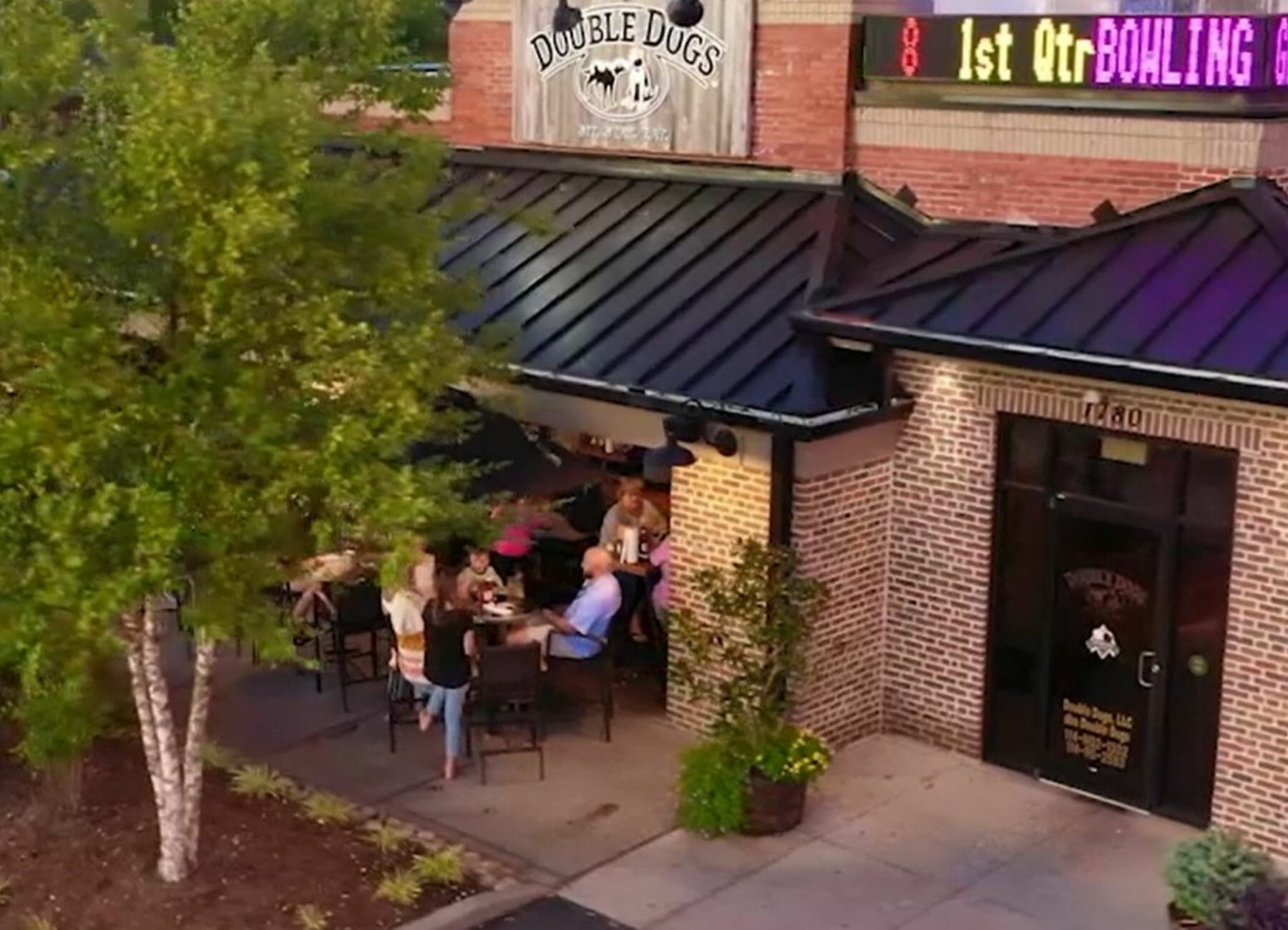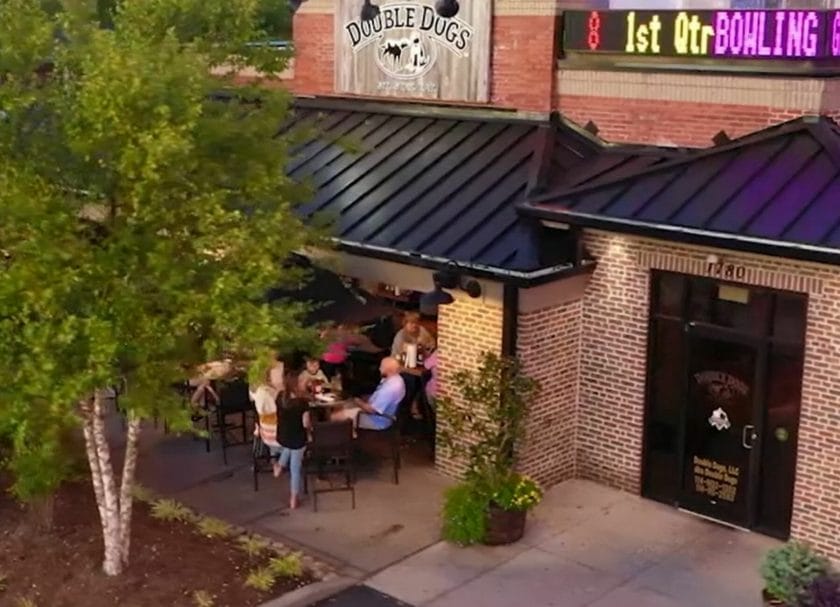 Double Dogs Chow House is so much more than just hot dogs. Here you will find everything from hotdogs, pizza, buffalo wings, burgers, and even huge salads.
For more info check out Double Dogs Chow House here.
Wild Eggs
Wild Eggs is known for its breakfast, brunch, and lunch options. Their menu is full of tasty breakfast options like Strawberry Tall Cakes and omelets. If you're in the mood for lunch options, their Kitchen Sink Nachos will not disappoint.
For more info check out Wild Eggs here.
Where To Stay
VRBO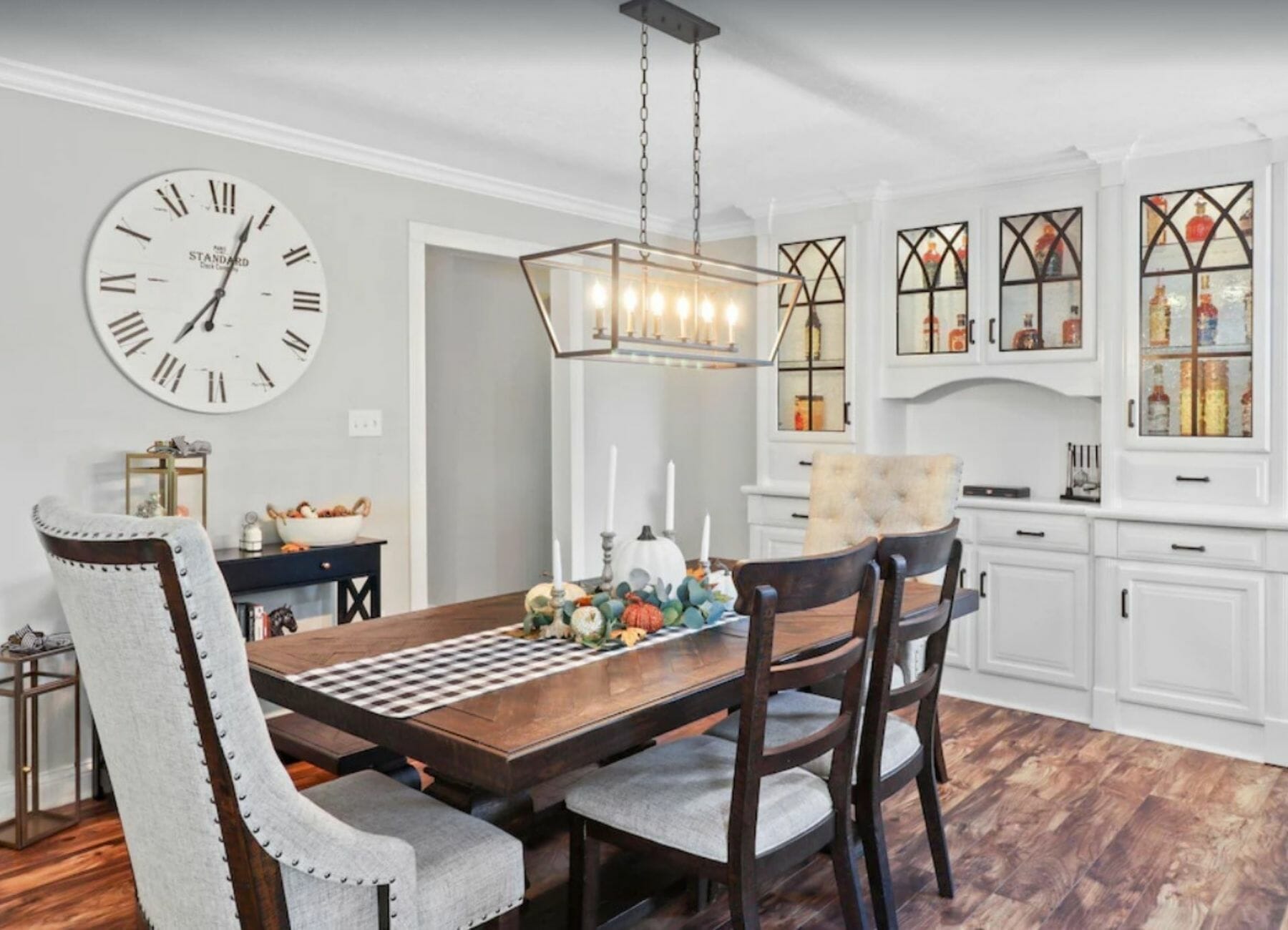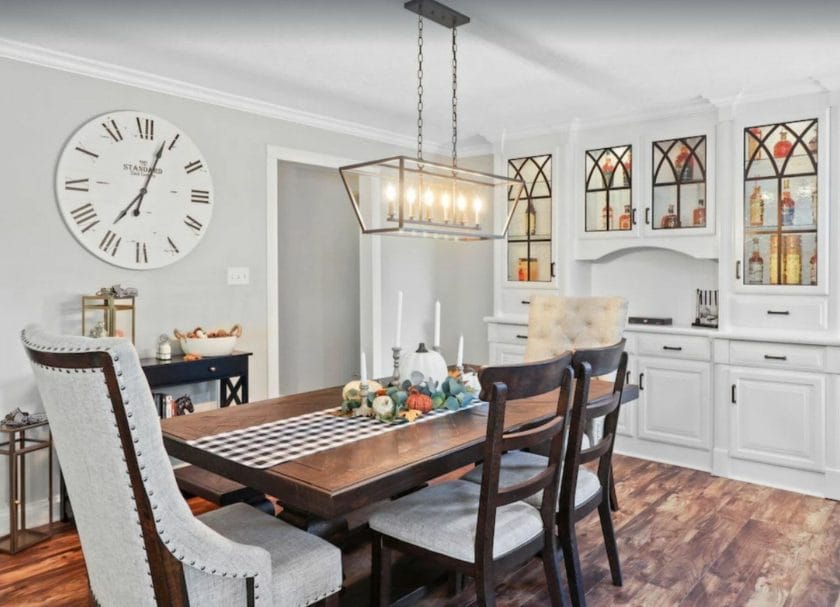 Entire House with Inground Pool and Backyard Oasis
This beautiful 2 bed/3 bath house sleeps 5 and is a guest's oasis. Includes private access to an inground swimming pool and even a tiki bar.
Spacious Executive Suite Downtown Bowling Green
This spacious downtown suite is a 3 bed/2 bath that sleeps up to 10 people. Very well maintained and only 1 block from downtown. Location, location, location.
Luxury 2BR Townhouse near WKU & Mammoth Cave
This 2 bed/1 bath townhouse is a little smaller, at 900 sq. ft. The townhouse will sleep up to 7 people and is centrally located if you are in town visiting for a WKU sporting event.
Hotel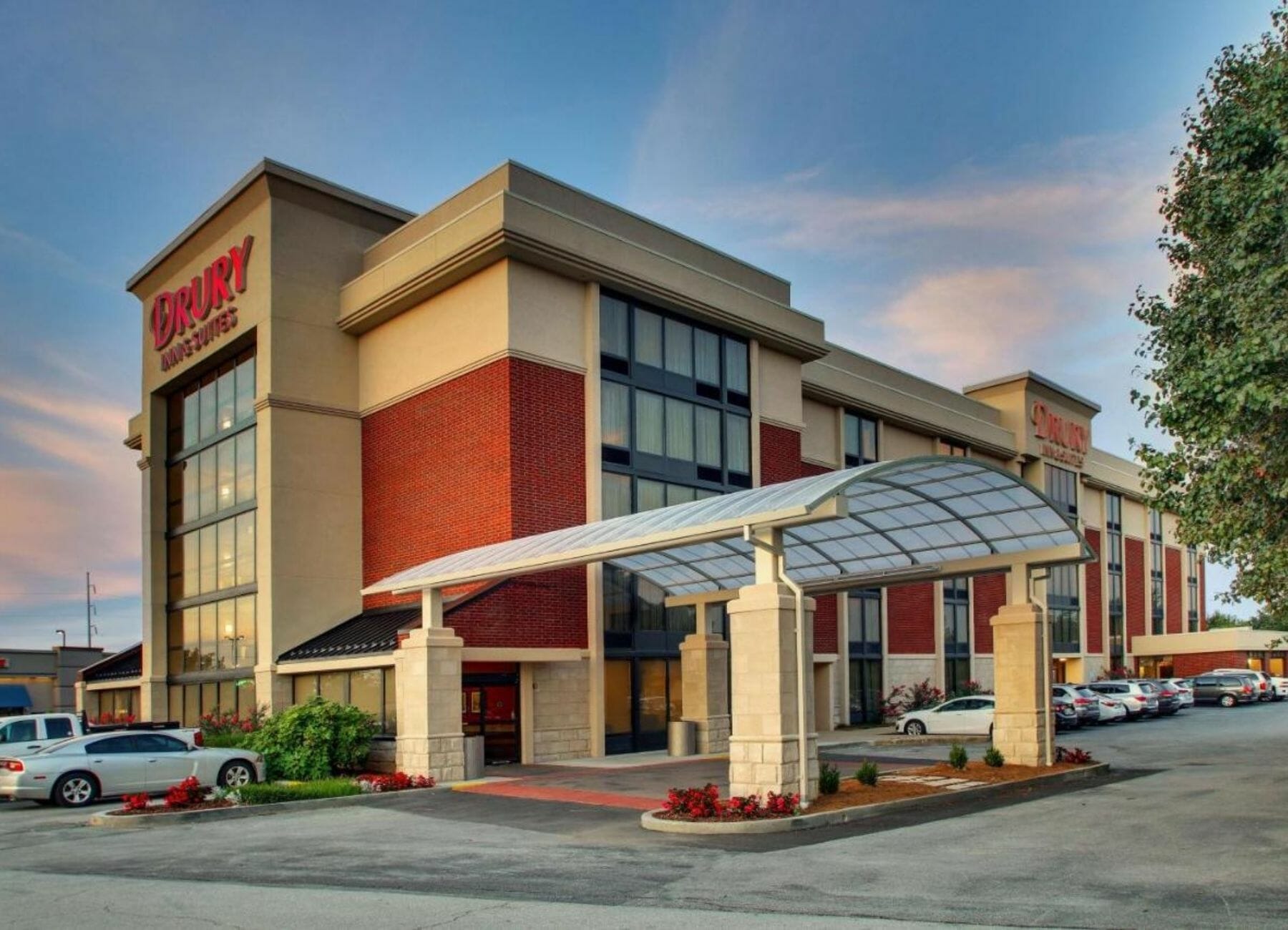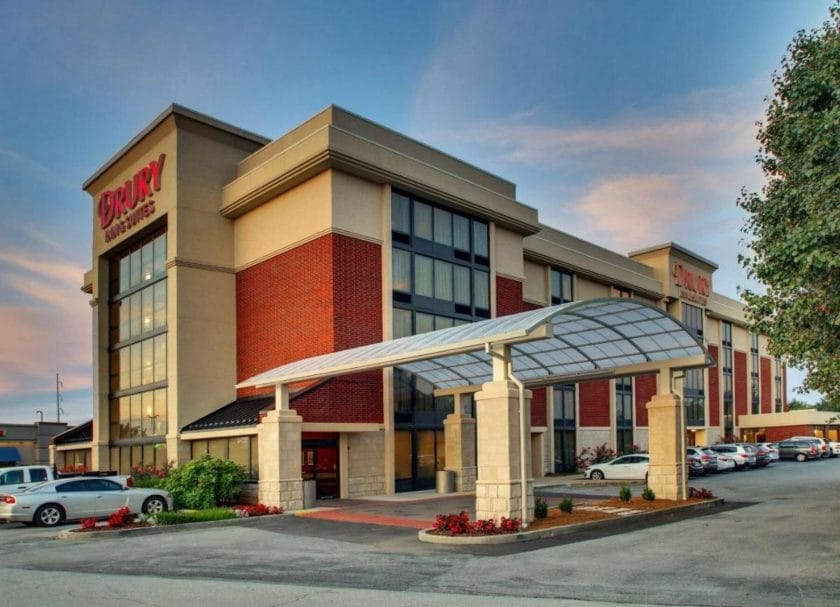 Drury Inn & Suites Bowling Green
This pet-friendly hotel is a comfortable stay for all. Great location, close to restaurants and attractions. Only a 10-minute drive from the National Corvette Museum. The hotel features free wifi, an outdoor pool, and free parking.
Hilton Garden Inn Bowling Green
Located only 2.5 miles from downtown and Western Kentucky University, Hilton Garden Inn Bowling Green is a great location. Features of this Hilton property include an indoor swimming pool, free wifi, and an on-site restaurant.
Kentucky Grand Hotel and Spa
Located only 1-mile from WKU, Kentucky Grand Hotel and Spa is a beautiful 4-star hotel. The rooms are spacious and all include a kitchenette, a dining area, and a private bathroom with bathrobes. The hotel offers an on-site restaurant and bar. Included in your stay are free private parking and free wifi.
Campground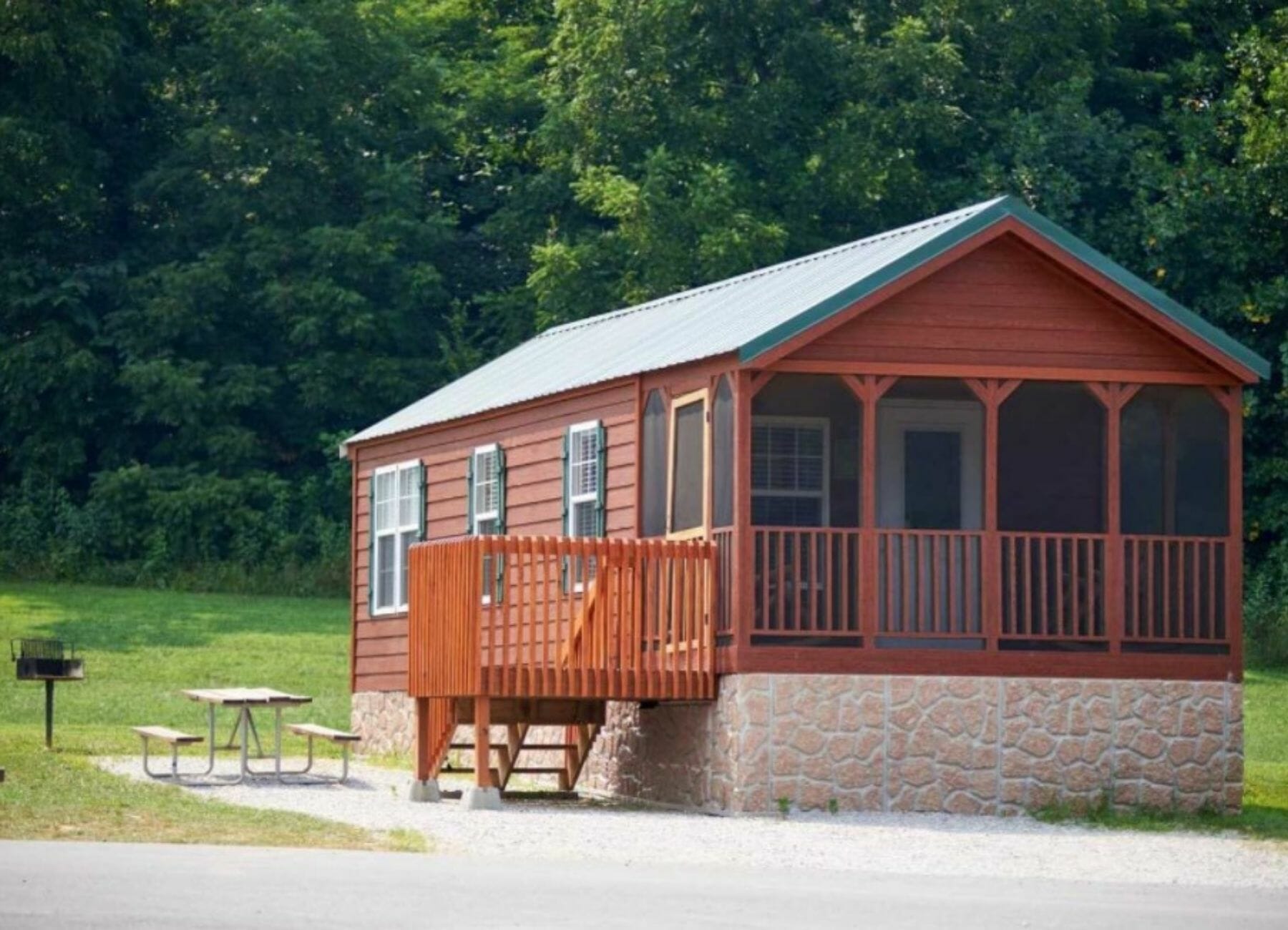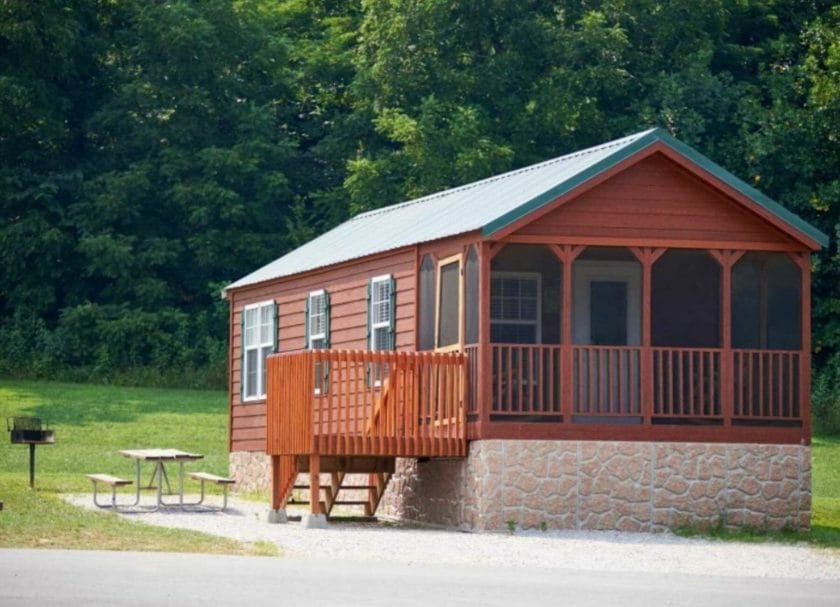 Yogi Bear's Jellystone Park Camp-Resort: Mammoth Cave
Just down the road from Elizabethtown, within a 30-minute drive, you can enjoy the Yogi Bear's Jellystone Park Camp-Resort, near Mammoth Cave.
Mammoth Cave Horse Camp
Mammoth Cave Horse Camp is a 30-minute drive from Elizabethtown, and don't worry, you don't have to have a horse to camp here.
There you have it! The top 12 best things to do in Bowling Green KY, best places to eat, and best places to stay when visiting. Have fun exploring the Bluegrass State!
More Info Check Out on Kentucky and the Surrounding area:
11 Favorite Things To Do In Kentucky With Kids
14 Fun Things To Do In Lexington KY With Kids
Top 13 Fun Things To Do In Elizabethtown KY
9 Fun Things To Do In Louisville KY With Kids
5 Things To Do With Your Kids When Visiting Mammoth Cave Kentucky
11 East Coast National Parks You Want To Visit This Year
6 Epic National Park Road Trip Ideas [Maps Included]
6 Top Tips On Visiting Gateway Arch National Park
Top 12 Indoor Water Parks in Ohio You Will Want to Visit
Top 9 St Louis Family Vacation Ideas
Pin This Post: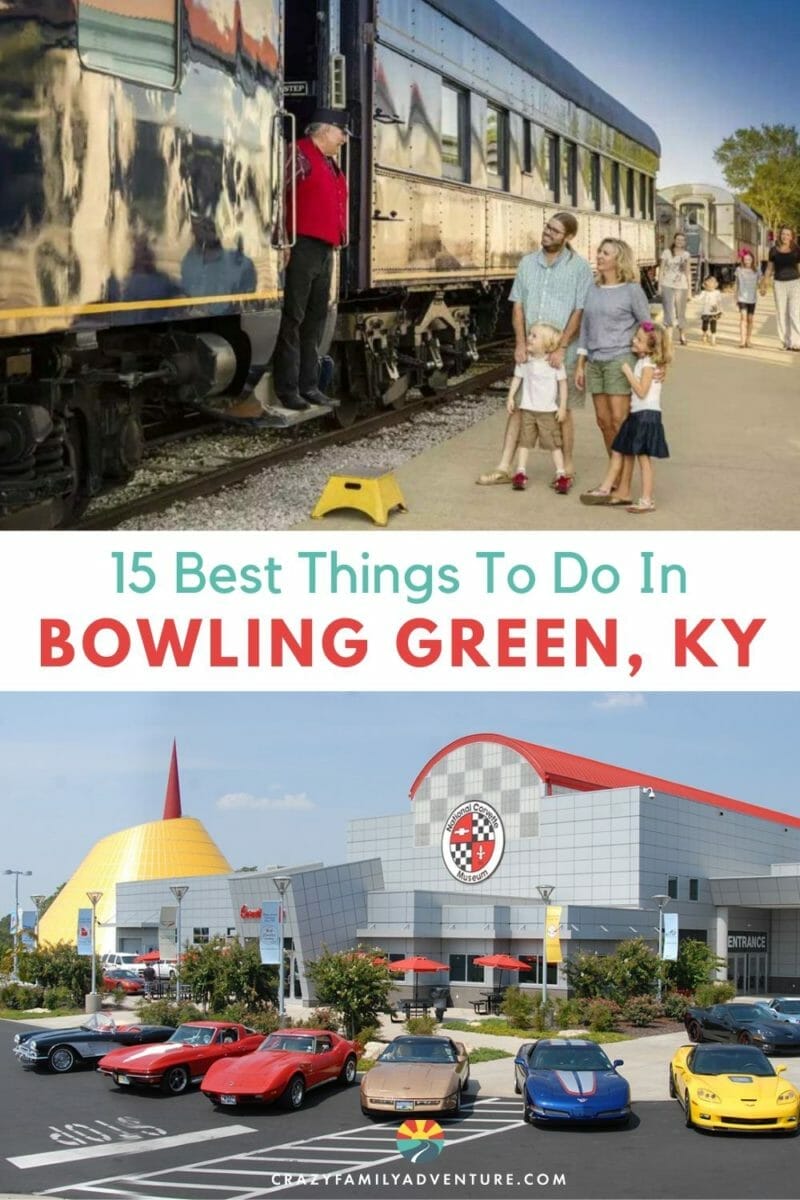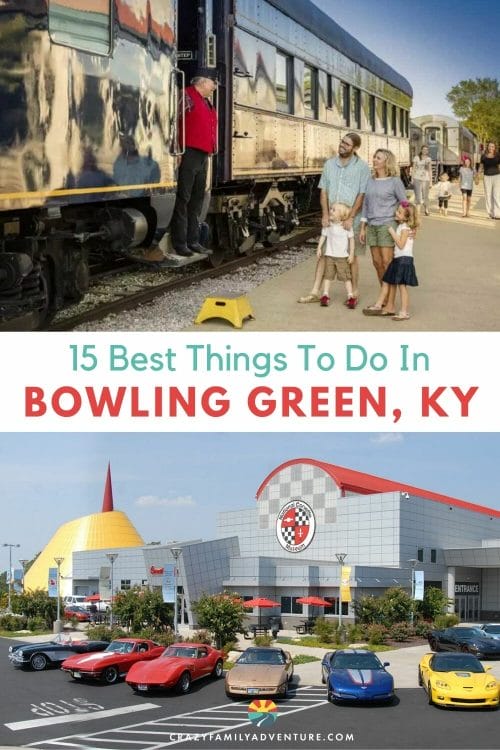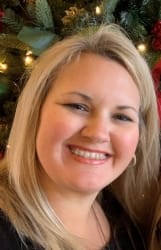 Latest posts by Jessica Spears
(see all)
DISCLOSURE: This post may contain affiliate links, meaning I get a commission if you decide to make a purchase through my links, at no cost to you. Please read my disclosure for more info.