Kentucky's first Urban Trail Town, Elizabethtown, Kentucky has something for everyone, whether you want to learn more about the history of Hardin County, shop the downtown boutiques, or if you prefer to find adventure outside. You will not fall short on things to do in Elizabethtown KY.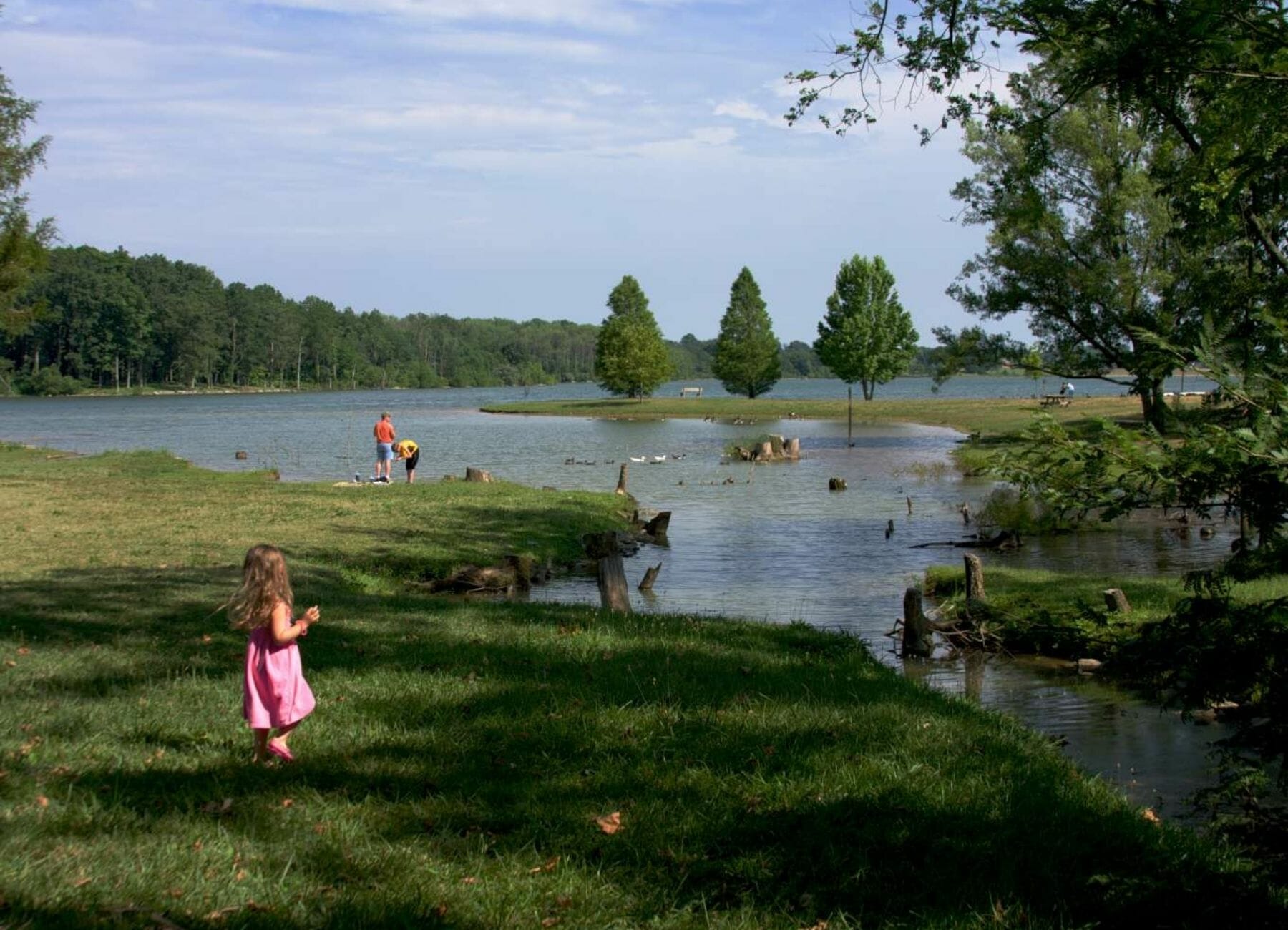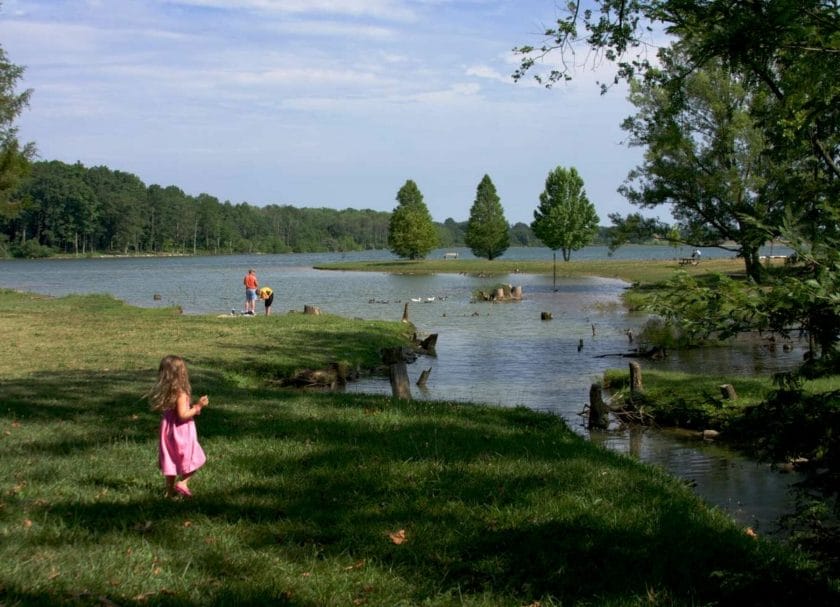 Photo Credit: TourEtown.com/Freeman Lake Park
We would also recommend you plan a Kentucky road trip to visit Louisville, Lexington, Bowling Green and Mammoth Cave National Park too! But for now let's dive into all the fun things there are to do in Elizabethtown, Kentucky!
From viewing antique cars at Swope Cars of Yesteryear Museum to finding the perfect picnic spot at Freeman Lake Park, Elizabethtown offers so much to their local community to visitors. You will want to plan ahead because there is so much to see and do while visiting Elizabethtown.
Our list includes the top 13 things to do in Elizabethtown KY, but the list doesn't stop there. This small town of almost 30,000 people is growing every day with new businesses and restaurants calling Elizabethtown home. Come visit for a day, or for a week, there is more than enough in Elizabethtown to keep you entertained and your taste buds satisfied.
Things To Do
Swope Cars Of Yesteryear Museum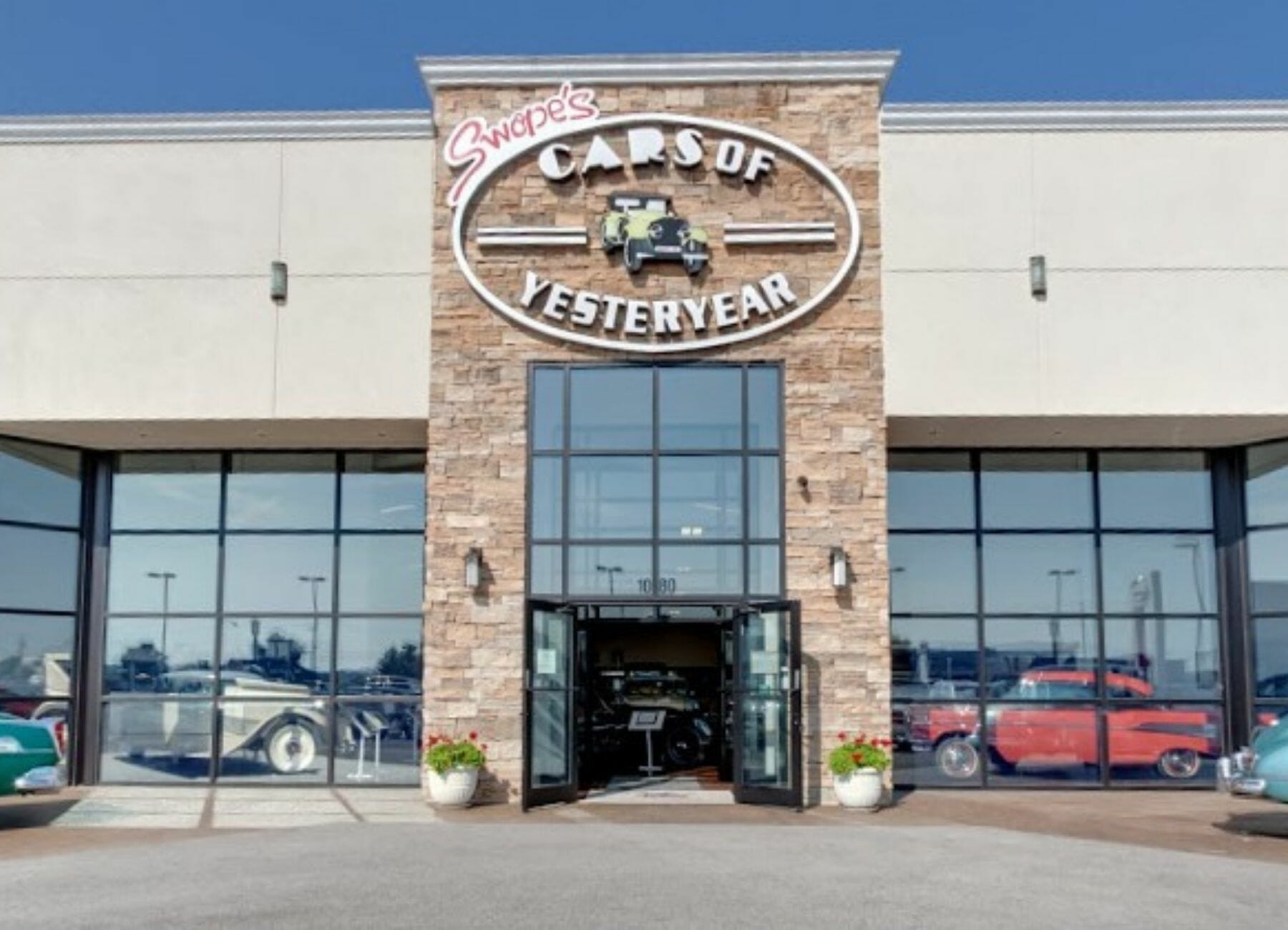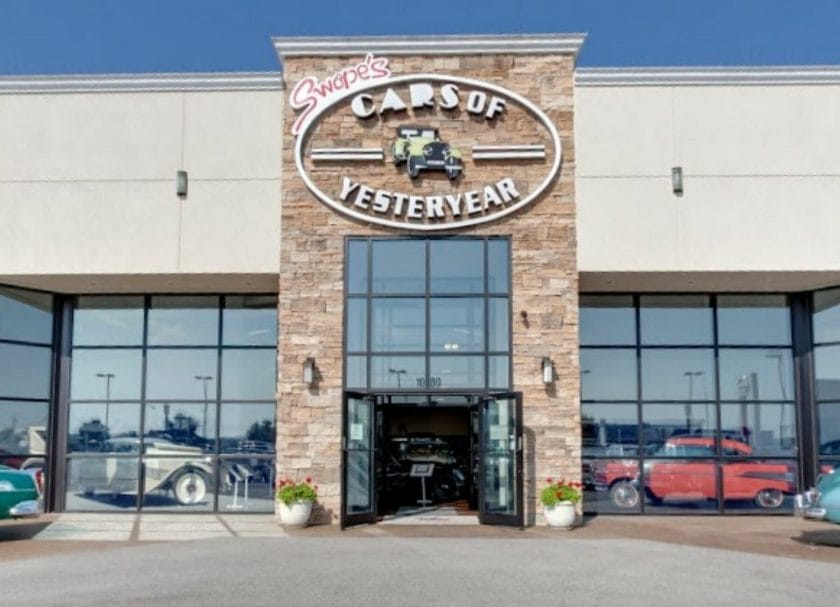 Vintage and antique cars will surround you as you visit the Swope Cars of Yesteryear Museum. Their showroom museum is free and offers almost 60 vintage cars for your viewing pleasure, covering the early 1900s to 1960s. Swope Cars of Yesteryear Museum is a great experience for the young and old at heart.
Elizabethtown Nature Park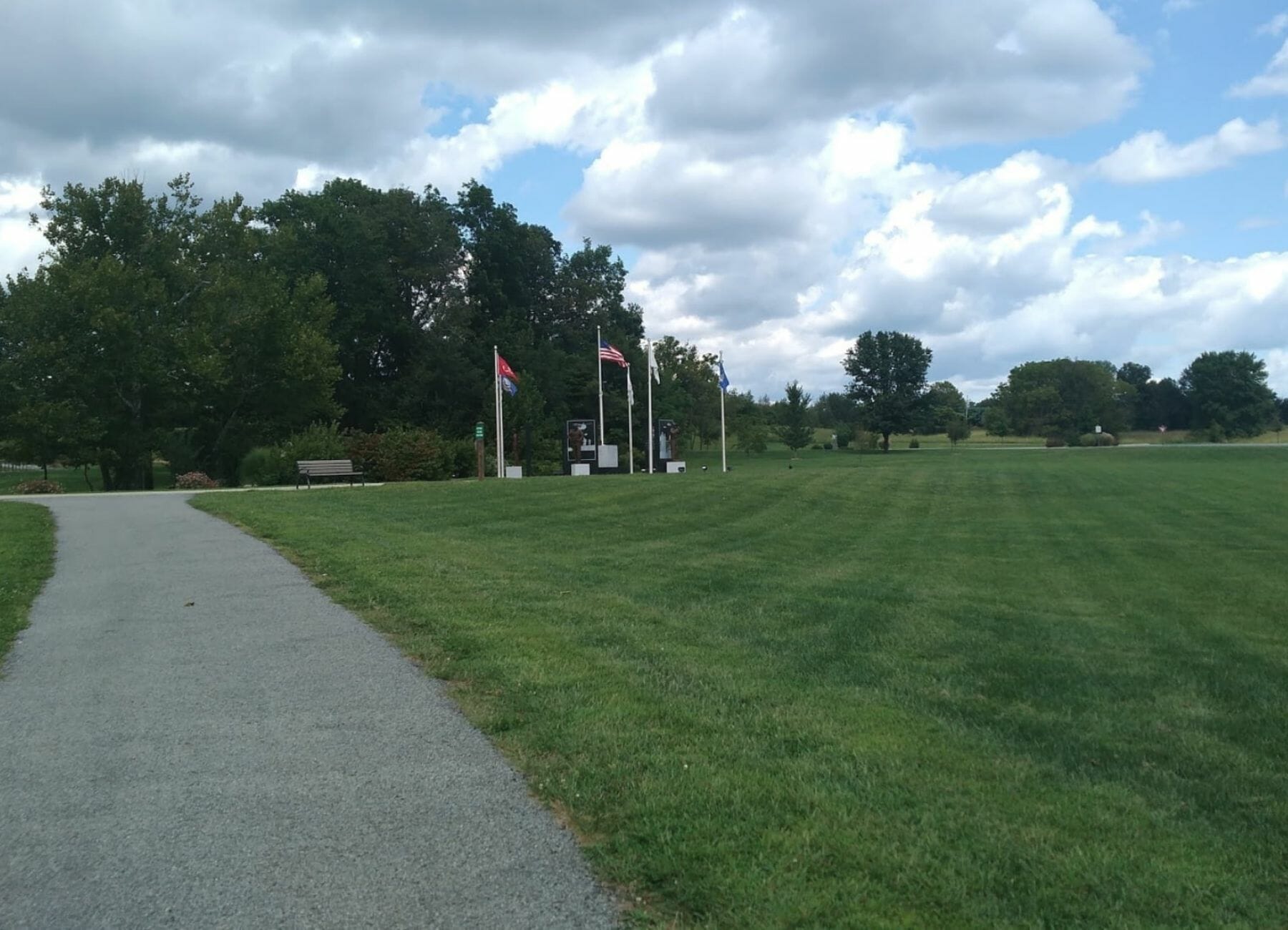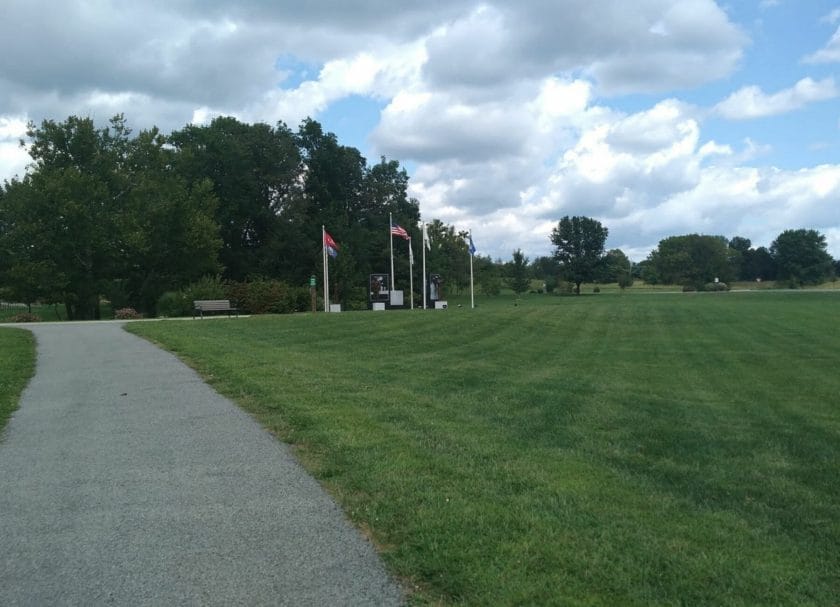 Located in the heart of the city and connecting to the Freeman Lake Park Trail System, Elizabethtown Nature Park offers a picturesque landscape including over 104-acres to explore. The park includes a covered pavilion with tables and restrooms, many benches along the trails to sit and take in the views, and also hosts the Vietnam Tribute: Vietnam Veterans Memorial Wall, built to pay tribute to those who served in the Vietnam War.
Vietnam Veterans Memorial Wall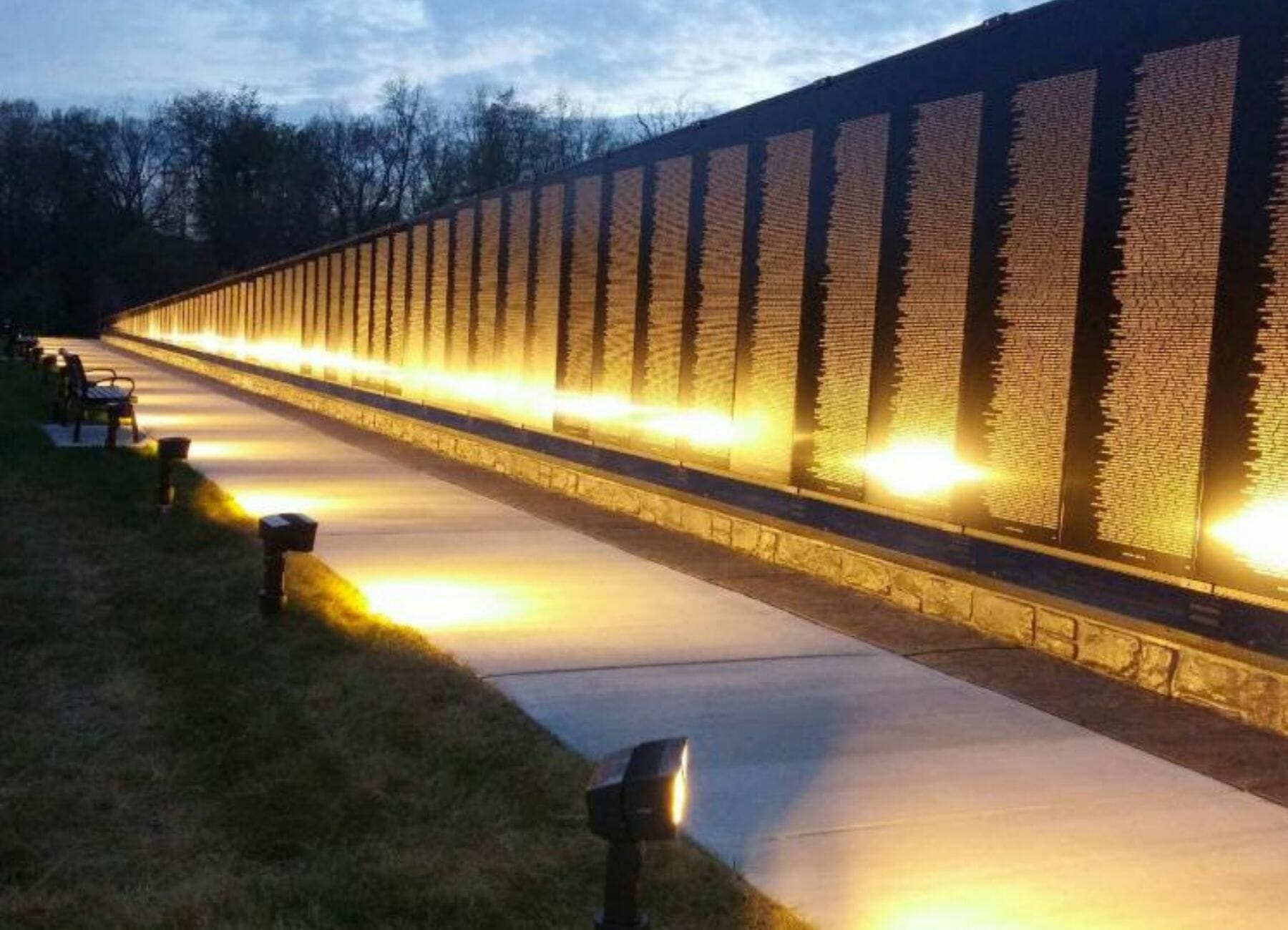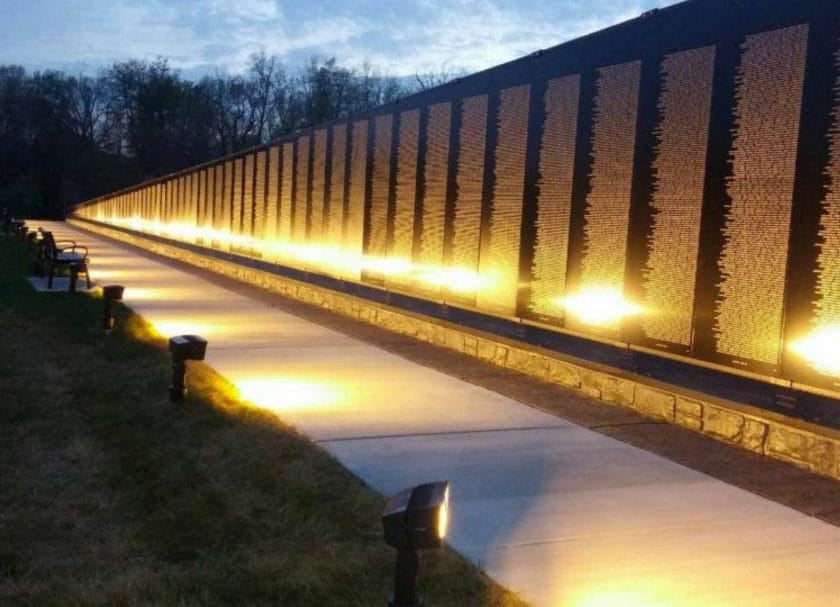 When planning things to do in Elizabethtown KY, the Vietnam Veterans Memorial Wall is a sight you will want to see, including the names of more than 58,000 men and women who served in the Vietnam war. The Memorial Wall is an 80 percent replica of the Vietnam Veterans Memorial Wall located in Washington, DC. It's located in the Elizabethtown Nature Park and is easily accessible with ample parking and wide sidewalks.
Heartland Golf Club
Relax and unwind at the Heartland Golf Club. Heartland Golf Club is a public golf course and offers a full 18-hole championship golf course, including golf cart rentals. In addition to the golf course, there is a driving range, practice putting green, and even a restaurant.
American Legion Park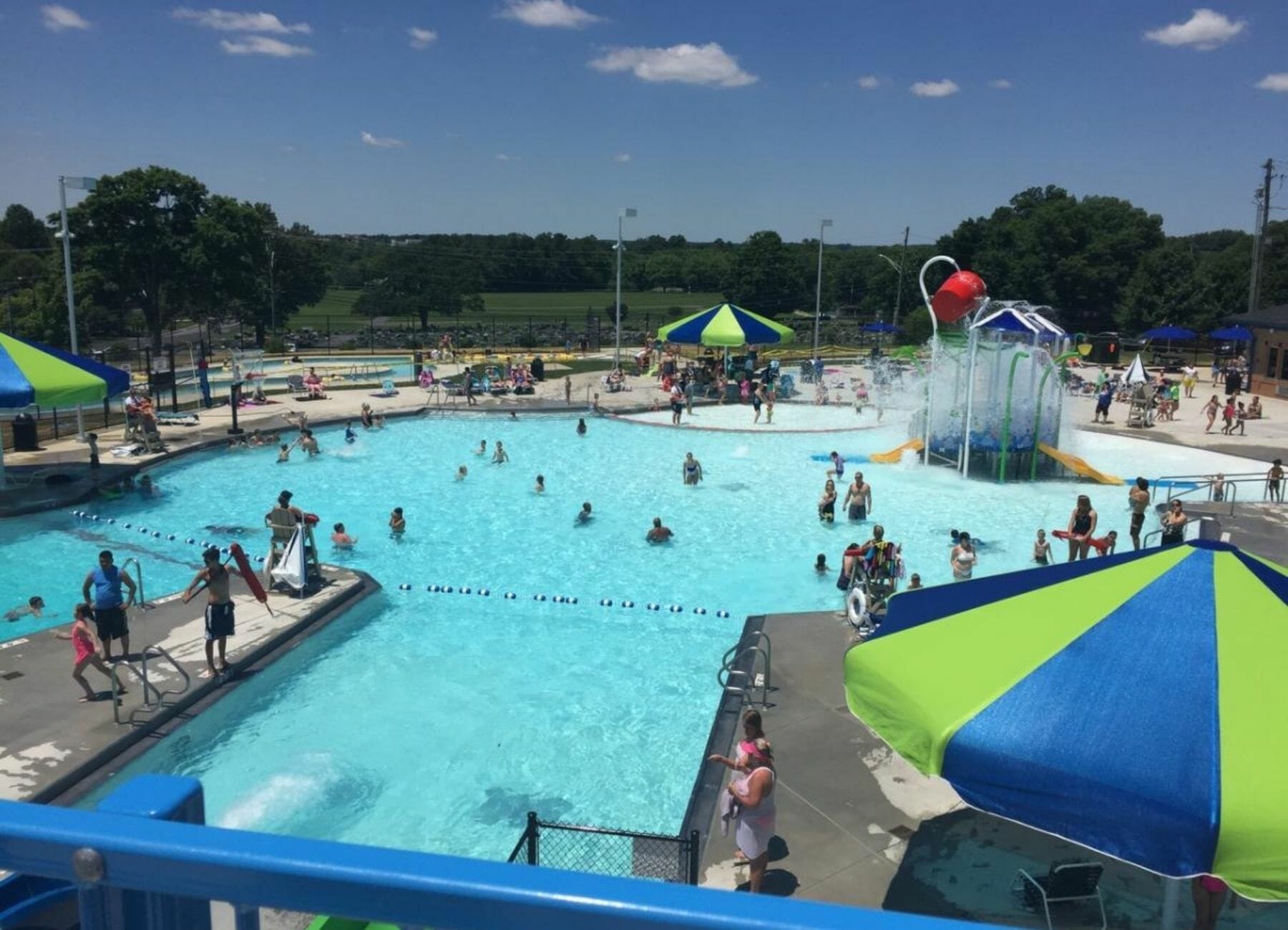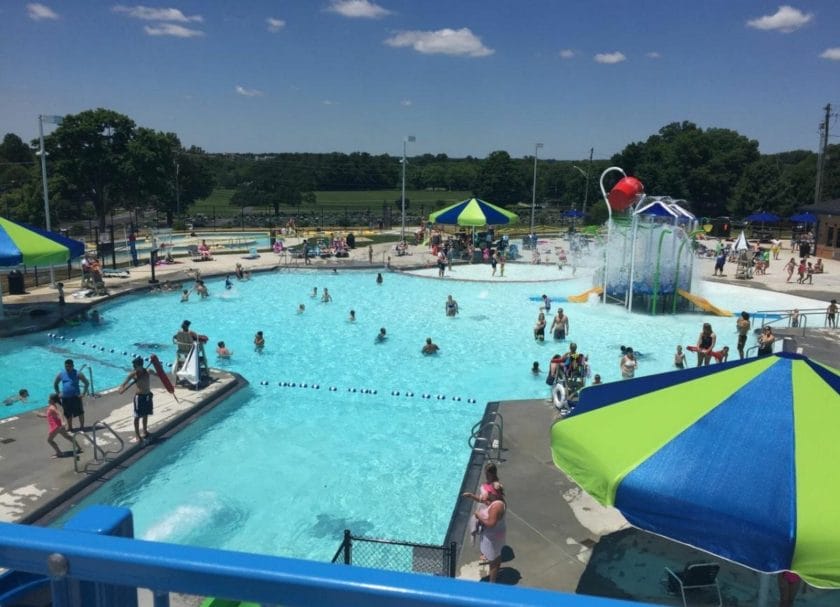 When making your list of things to do in Elizabethtown KY, American Legion Park needs to be at the top. American Legion Park offers many outdoor activities, including a water park, splash pad, an ADA playground (currently under construction), par 3 golf course, 4 tennis courts, and a large pavilion area, perfect for having lunch or celebrating a birthday.
Water Park
If you're looking for somewhere to splash during the summer, the American Legion Water Park is where you want to be. The water park includes 2 large slides, a center play area for the smaller kiddos, a rock wall climbing area, pool basketball, and a lazy river. It's a great way to cool off when the humid Kentucky days have you sweating!
Par 3 Golf Course
American Legion Park offers so many things to do in Elizabethtown KY and golf is one of those. If you're wanting to hit the course, but don't have time for a full 18-hole golf course, you will want to visit the American Legion Par 3. It is a great 9-hole golf course when you're short on time or just not confident enough of your skill for a full championship golf course, and on weekdays you can play for only $5!
Freeman Lake Park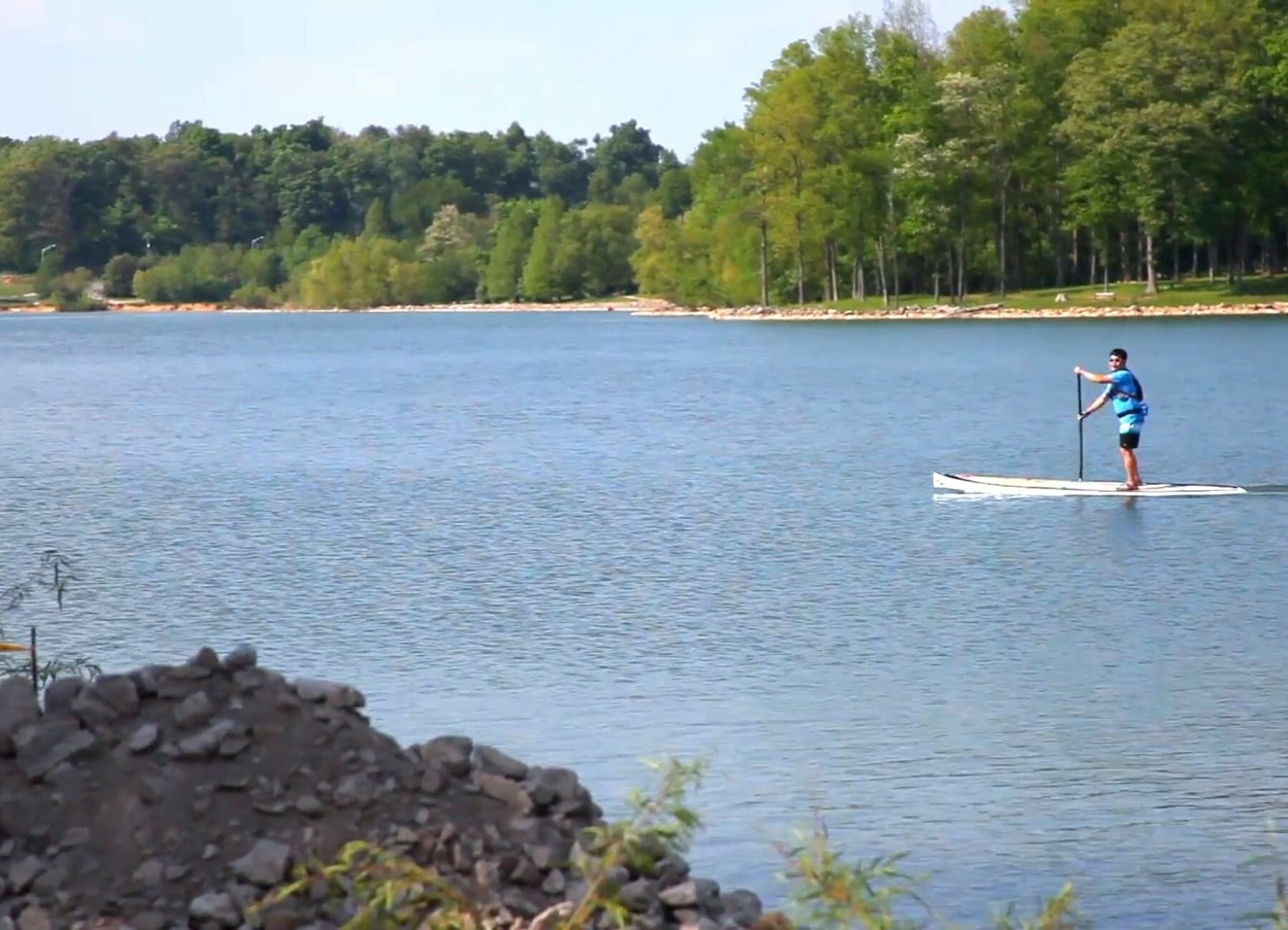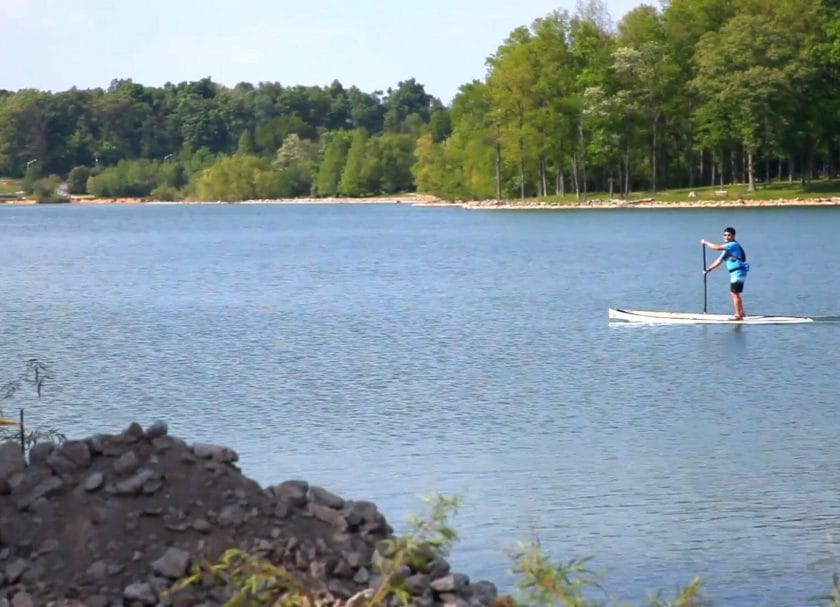 Freeman Lake Park offers many things to do in Elizabethtown KY from playgrounds, fishing, boat rentals, disc golf, tennis courts, sand volleyball, pickleball, picnic areas, and even a historic tour of the Lincoln Heritage House. You can easily spend a day enjoying the 170-acres of beautiful views of the area by walking one of the many trails along the Freeman Lake Trail System, or kayaking on Freeman Lake.
Boat Rental
One of the best ways to enjoy Freeman Lake Park is on the water. Since swimming is not allowed, boat rentals will be your excuse to get wet on hot summer days. For the rentals, you can choose between rowboats, paddleboats, and even kayaks to explore the lake.
Fishing
Freeman Lake Park is also known for its fishing which includes Large Mouth Bass, Channel Catfish, Crappie, Rainbow Trout, Bluegill, and Shell Cracker. A Kentucky State Fishing Permit is required to fish, along with a Freeman Lake Fishing Permit, that can be purchased at the lake. You won't have any trouble finding a good spot to fish around the banks of Freeman Lake.
Dog Park
If you're visiting the area and bringing along your favorite furry pet, you will want to visit the Dog Park. The dog park offers two separate areas; one for small dogs and one for large dogs, to let everyone get exercise and keep everyone safe. The dog park provides water for the pets along with benches for you to enjoy your time with your pet.
Playgrounds
If you're visiting with kids, Freeman Lake Park has no shortage of playgrounds. All of the playgrounds have a view of the lake to enjoy along with picnic tables. Pack your lunch, or pick up lunch on your way, and enjoy a picnic at the lake.
Sarah Bush Johnston Lincoln Memorial Cabin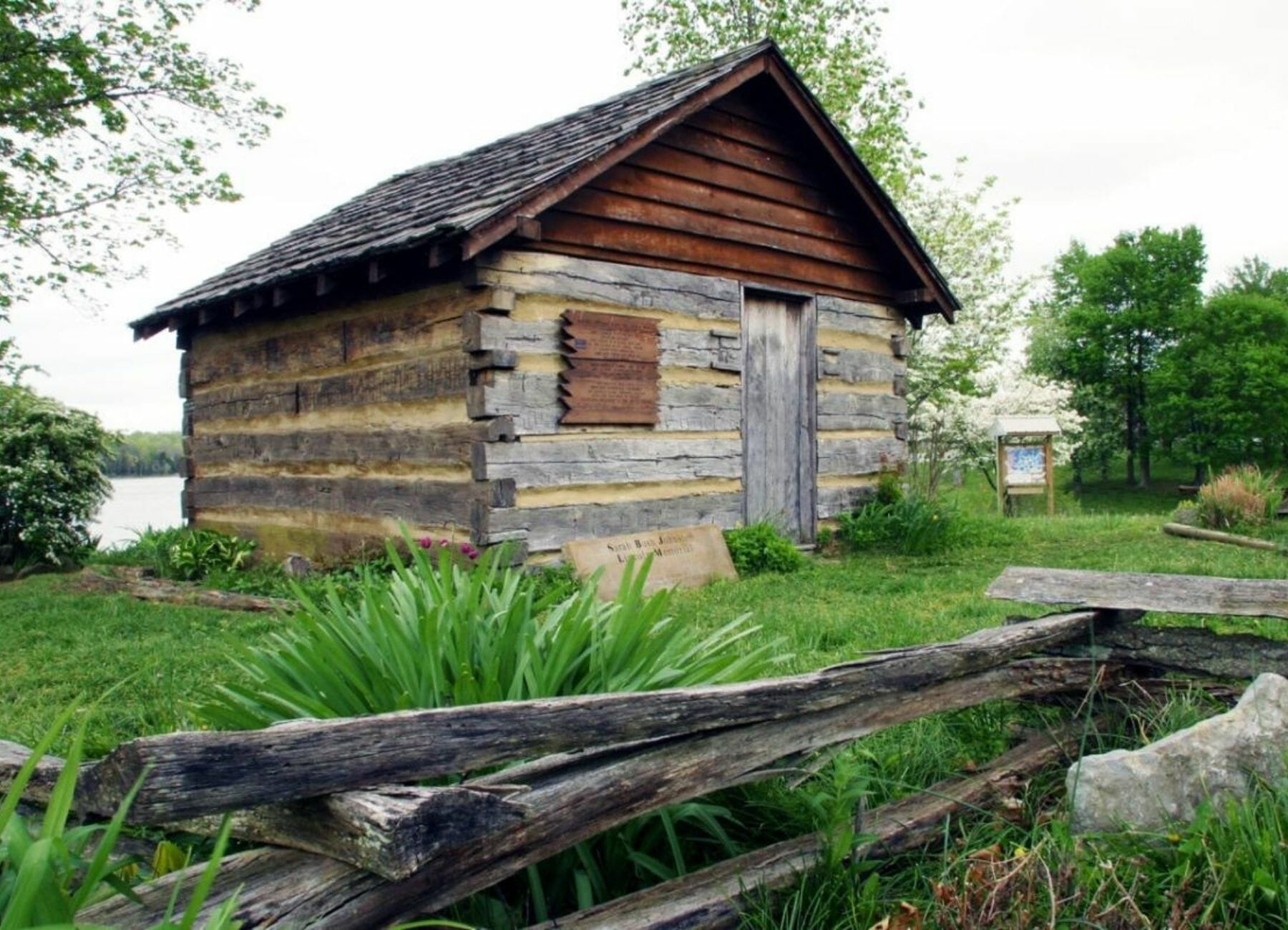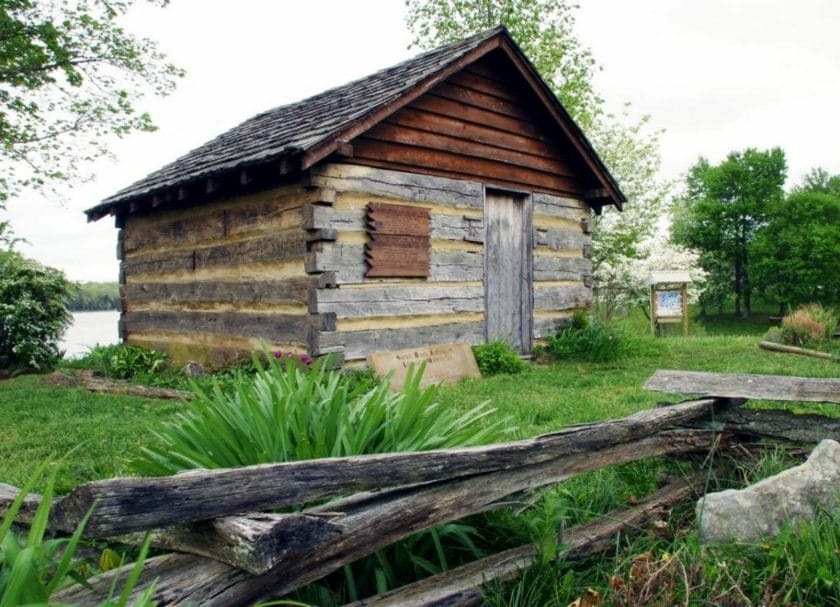 Abraham Lincoln has much history in Kentucky, and the Sarah Bush Johnston Lincoln Memorial Cabin (sometimes called Sarah Bush Johnson Log) is a part of that history. Abe Lincoln's stepmother, Sarah Lincoln (who Thomas Lincoln – Abraham Lincolns Dad proposed to in Elizabethtown), lived in a small, early 1800s log cabin, and it's a replica is located in Freeman Lake Park.
Open to the public, plan a visit to view the Sarah Bush Johnston Log Cabin when in Elizabethtown KY for a quick history lesson.
Greenspace Hiking Trails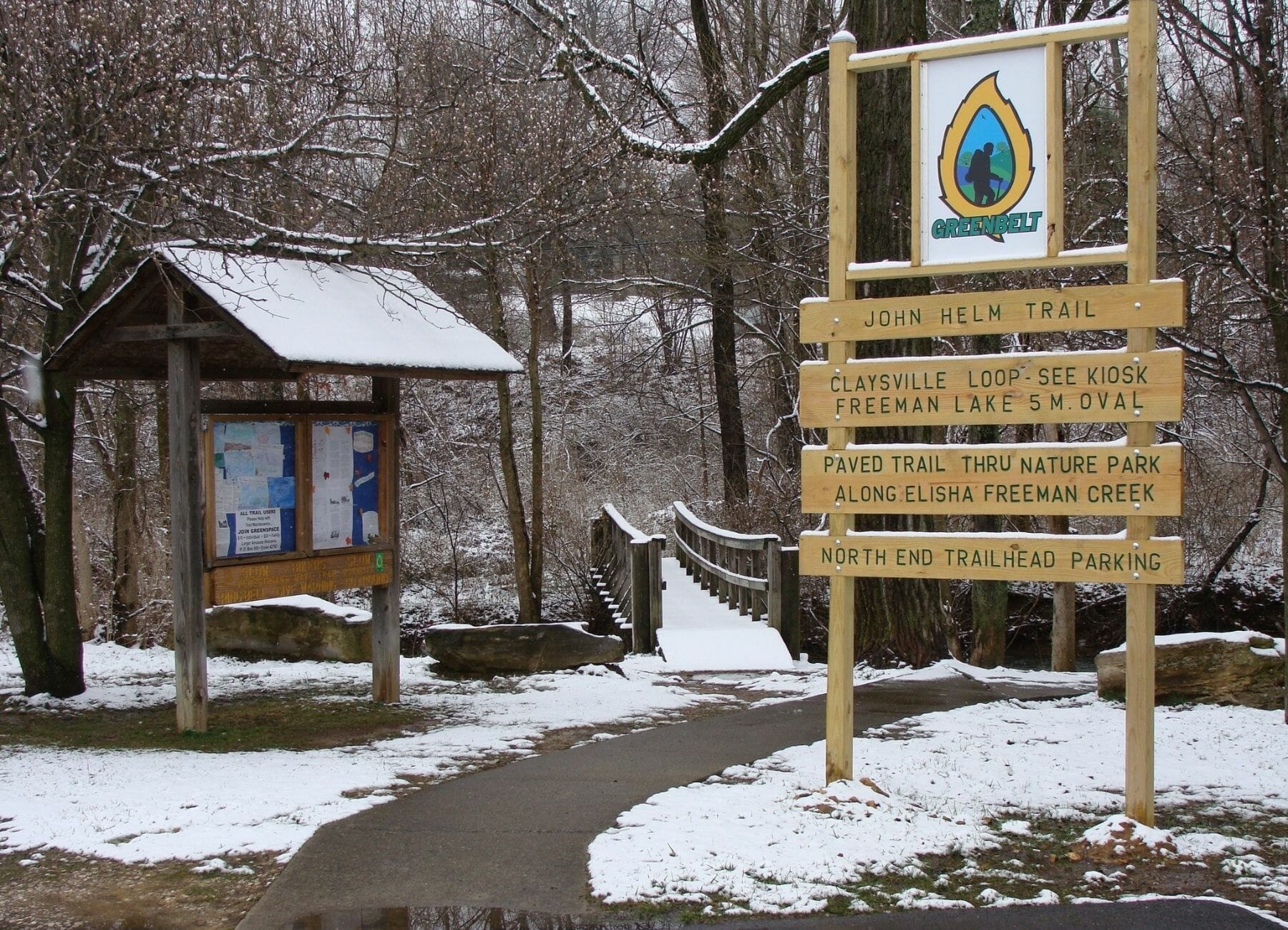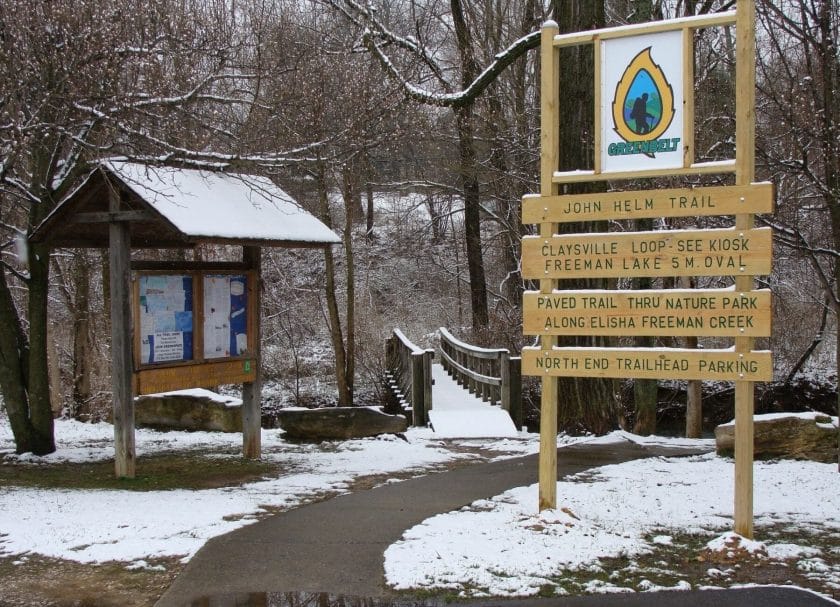 Elizabethtown is Kentucky's first urban trail town giving you just one more reason to visit Elizabethtown KY. Greenspace offers over 20 hiking trails to explore. Trails range from easy to hard difficulty levels and covers all terrains.

Hiking trails around Elizabethtown can be a fun way to explore the city. Whether walking the gravel trail around Freeman Lake Park and taking a break on a bench to watch the turtles sunbathe, or taking the 8.5-mile hike around Buffalo Lake Trail to view native wildflowers, cliffs and rock formations, the views around the Bluegrass state are like none other. There is a trail for everyone to enjoy when exploring Greenspace Hiking Trails.
Hardin County History Museum
High on your list of things to do in Elizabethtown KY needs to be a visit to the Hardin County History Museum. The history museum contains artifacts and memorabilia that represent the history of Hardin County, KY. The museum artifacts that you will see when visiting date back to the early Indian settlers through current day Hardin County, KY.
Brown Pusey House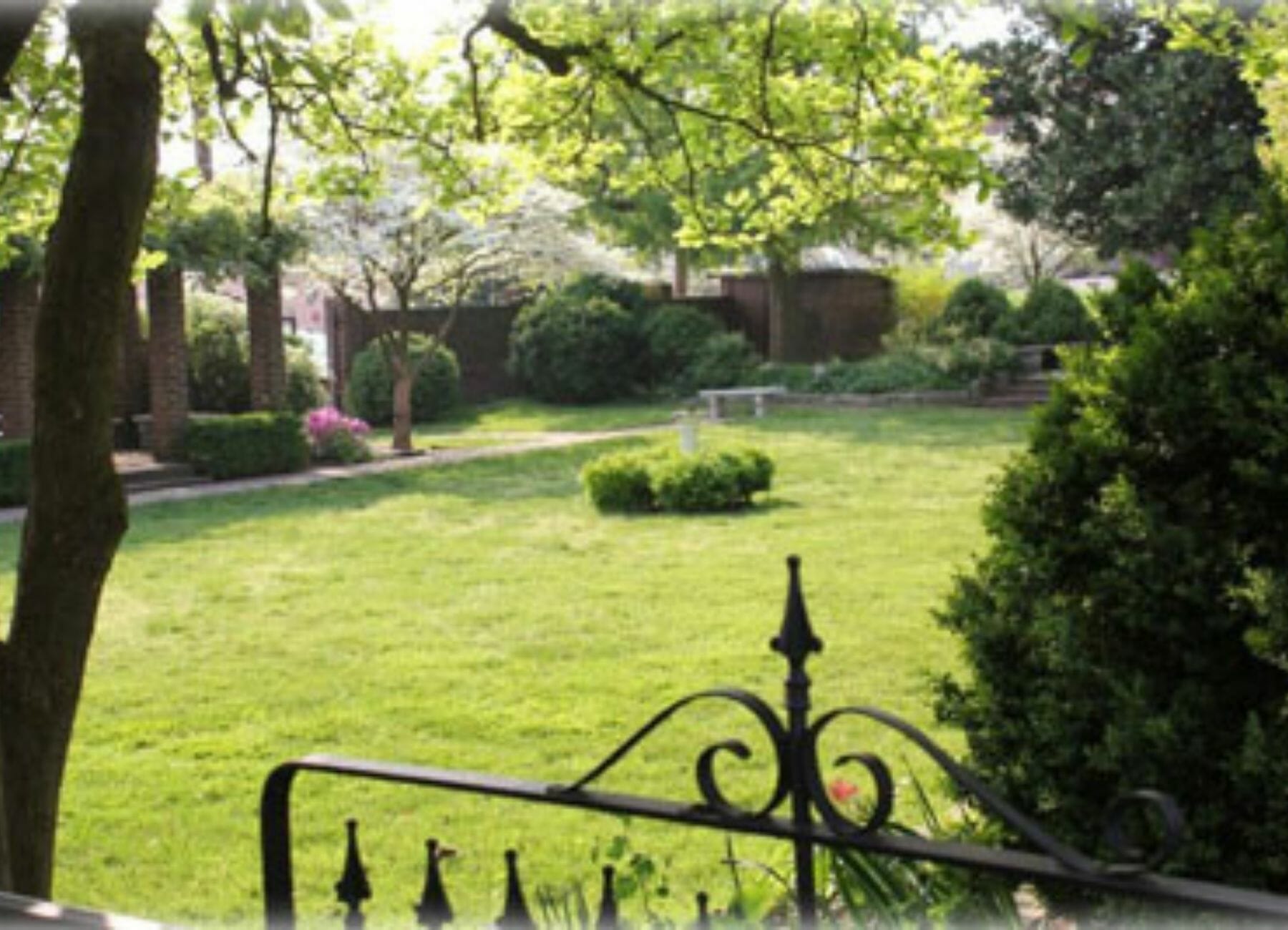 The Brown Pusey House exhibits so much Hardin County, KY history and is free and open to the public. The Brown Pusey House, also known as, "The Georgian Mansion", includes a Pusey Room Museum featuring local artifacts, a genealogical library for visitors to search for their ancestors, and even meeting rooms to hold your local events. Step out on the back patio of the Brown Pusey House, and you will be in the Cunningham Gardens, featuring beautiful gardens with benches and tables for the community and visitors to enjoy.
Historic State Theater
The Historic State Theater, known as "The State", is located in downtown Elizabethtown and is the venue for events and happenings. Everything from music concerts, classic movies, and even comedy shows have made their homes at The Historic State Theater. Be sure to check out their calendar of events when visiting to see what is happening at The State.
Unlock: Elizabethtown Escape Rooms
When you're looking for something to do with friends or family, the interactive games at Unlock: Elizabethtown Escape Rooms need to be on your list of things to do in Elizabethtown KY. This is a must-stop destination in Elizabethtown and will be a fun-filled hour spent making memories. Give your luck a try and see if you can escape before the time runs out.
Kentucky High School Basketball Hall Of Fame
If you are into high school basketball be sure to check out the Kentucky High School Basketball Hall of Fame.
B&B Lanes Bowling
Put B&B Lanes on your list of things to do in Elizabethtown KY and enjoy a fun time with friends or family hanging out at the bowling alley. They have a kitchen that serves up appetizer foods, pizza, and dippin-dots ice cream is even on their menu. Fun for the whole family!
Where To Eat
Back Home Restaurant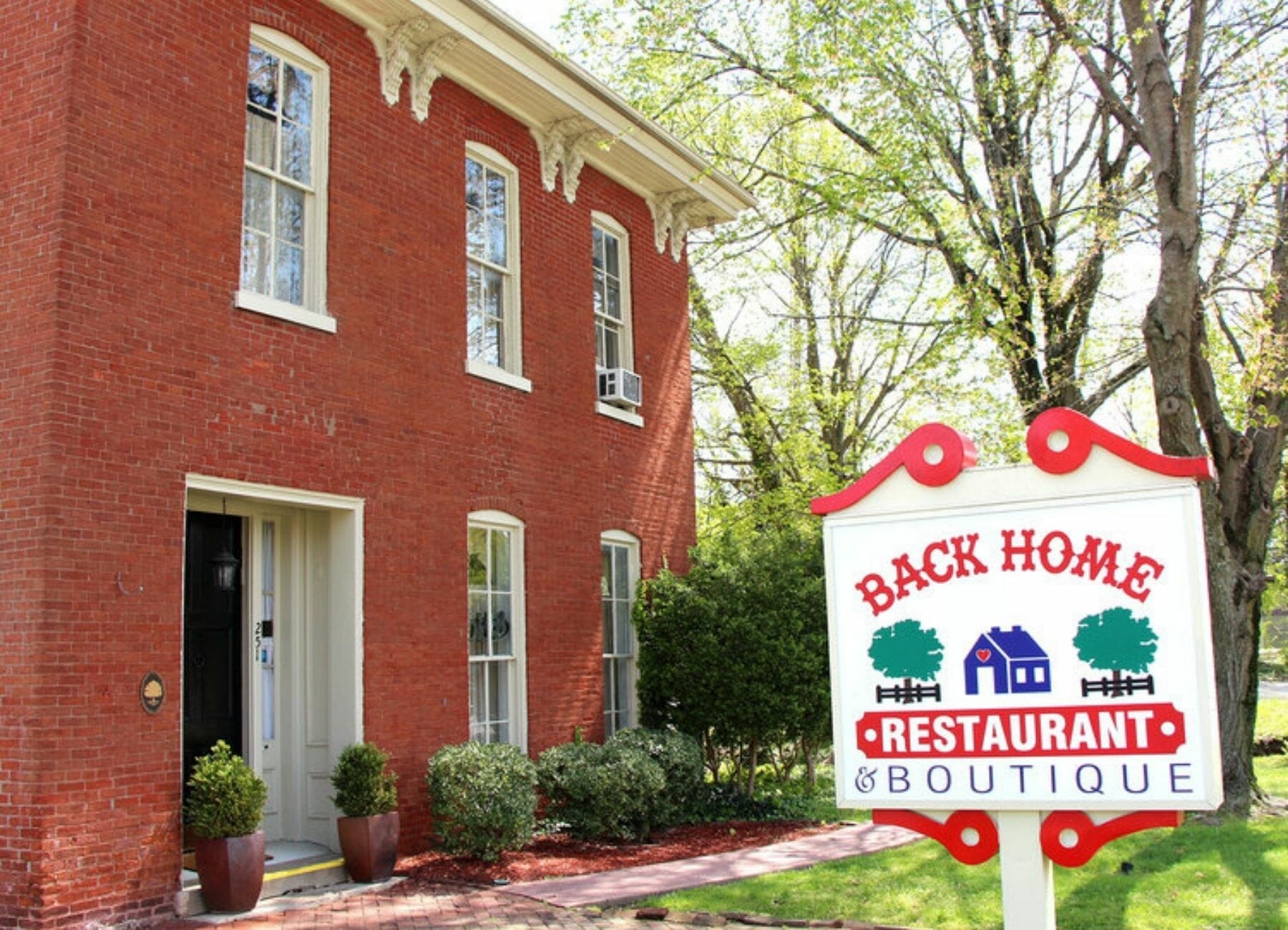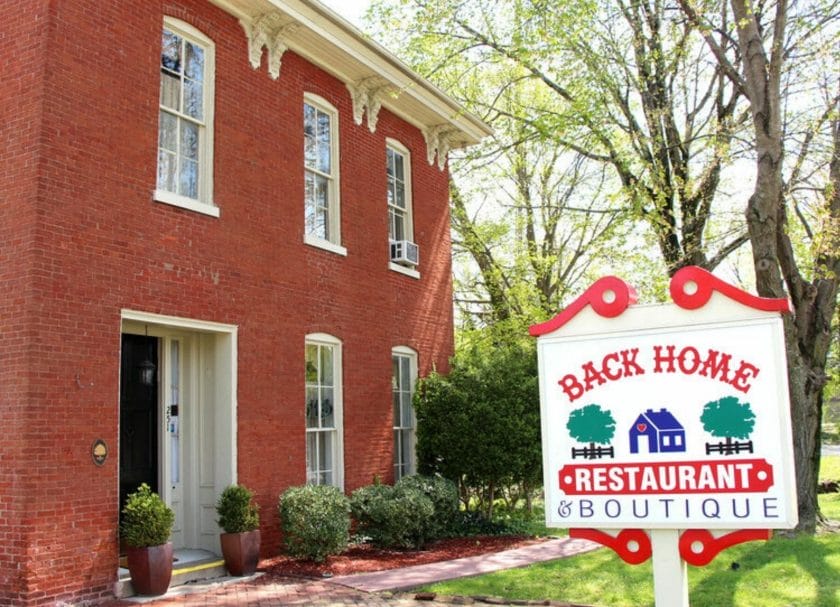 Stop in at Back Home Restaurant for an experience like no other. The restaurant is located in a beautiful historic home in downtown Elizabethtown and is not only a southern restaurant but also includes a shopping experience at the boutique with several unique finds.
The Wicked Eyed Woman Public House
Located in downtown Elizabethtown, The Wicked-Eyed Woman Public House features English-style pub food. The restaurant offers a daily lunch special that is sure to appeal to your taste buds, and several soup selections each day. They also serve a kid's menu featuring choices like hotdogs, hamburgers, peanut butter and jelly sandwiches, and even fruits and veggies!
The Fish House and Grill
The Fish House & Grill is the place to go when you are wanting fresh seafood. Their menu may look simple but their food is not lacking in taste. They also serve burgers, wings, and gyros, something sure to satisfy the whole family.
J.R. Neighbors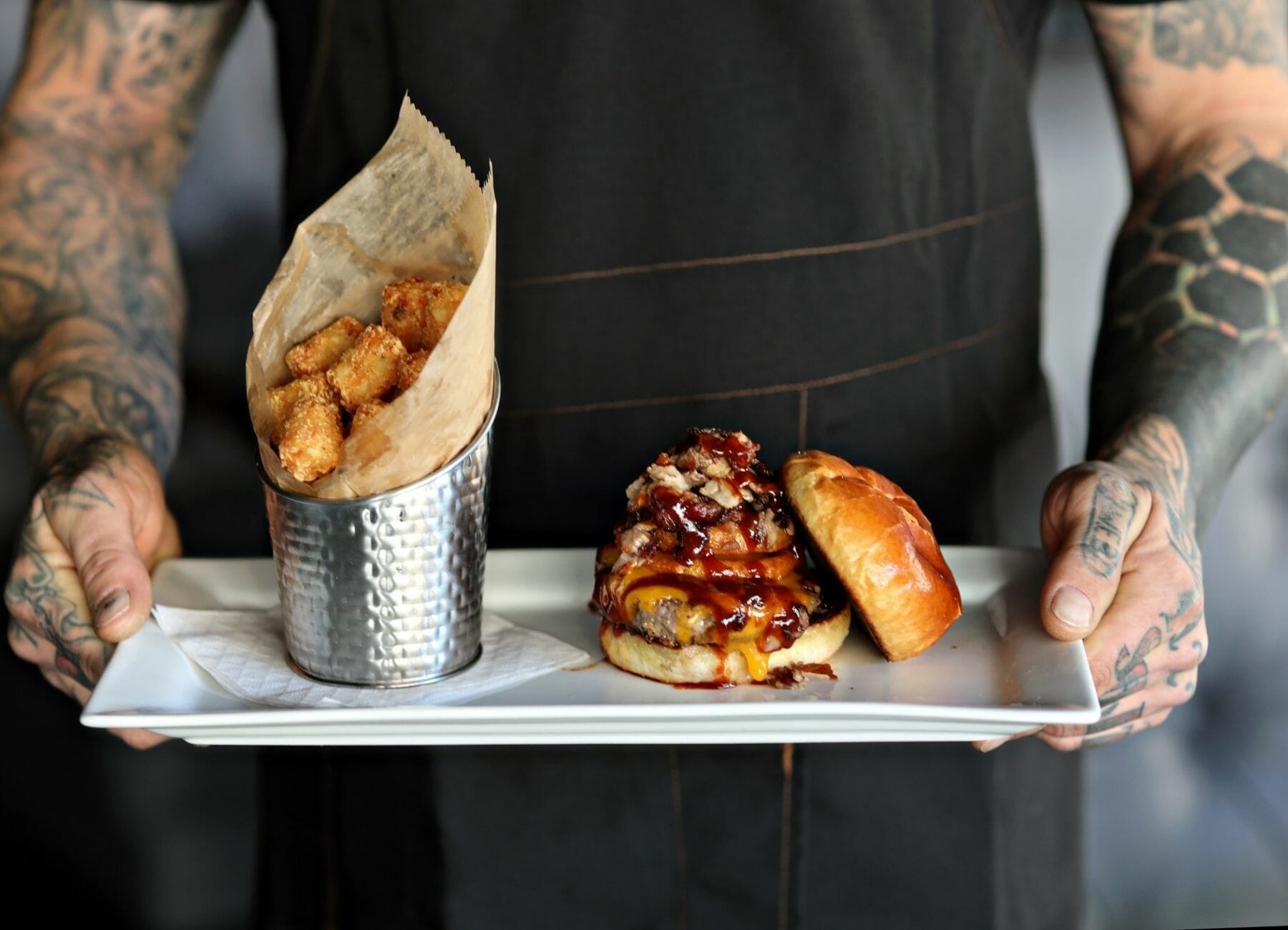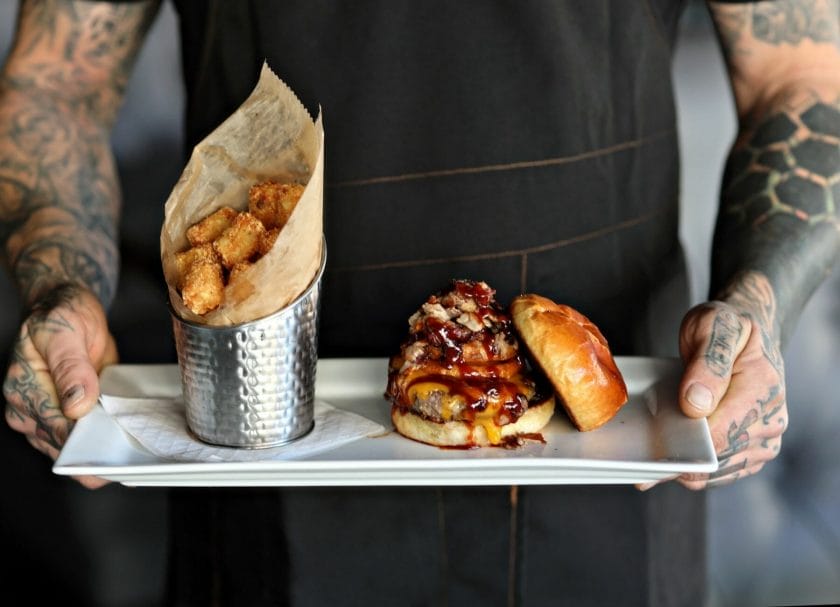 A brand-new eatery in downtown Elizabethtown, J.R. Neighbors is a dining experience you won't want to miss. Serving gourmet burgers and sides, the menu is simply mouth-watering. Give J.R. Neighbors a try if you're looking for amazing food in a great atmosphere.
Amazin Glazin Doughnuts
Amazin' Glazin' Doughnuts is a local doughnut shop in Elizabethtown. Open during morning hours until they run out of doughnuts; this place needs to be on your list to visit when you're in Elizabethtown. With over 30 varieties of doughnuts made fresh each morning, grab your favorite sweet treat and make your morning complete with a cup of their Crimson Coffee, a mocha, latte, or a smoothie.
The Dreamery
No list of where to eat is complete if it doesn't include somewhere to enjoy a tasty treat. The Dreamery in downtown Elizabethtown serves up made-from-scratch gelato using only organic ingredients from Kentucky farms.
Vibe Coffee
Around the downtown public square of Elizabethtown, you will find Vibe Coffee. This is a destination that you must stop in to try a fresh cup of coffee, mochas, lattes, fruit smoothies, teas, fresh pastries, and more. Vibe Coffee has a fresh and welcoming atmosphere that you will feel the moment you walk in their doors.
Where To Stay
VRBO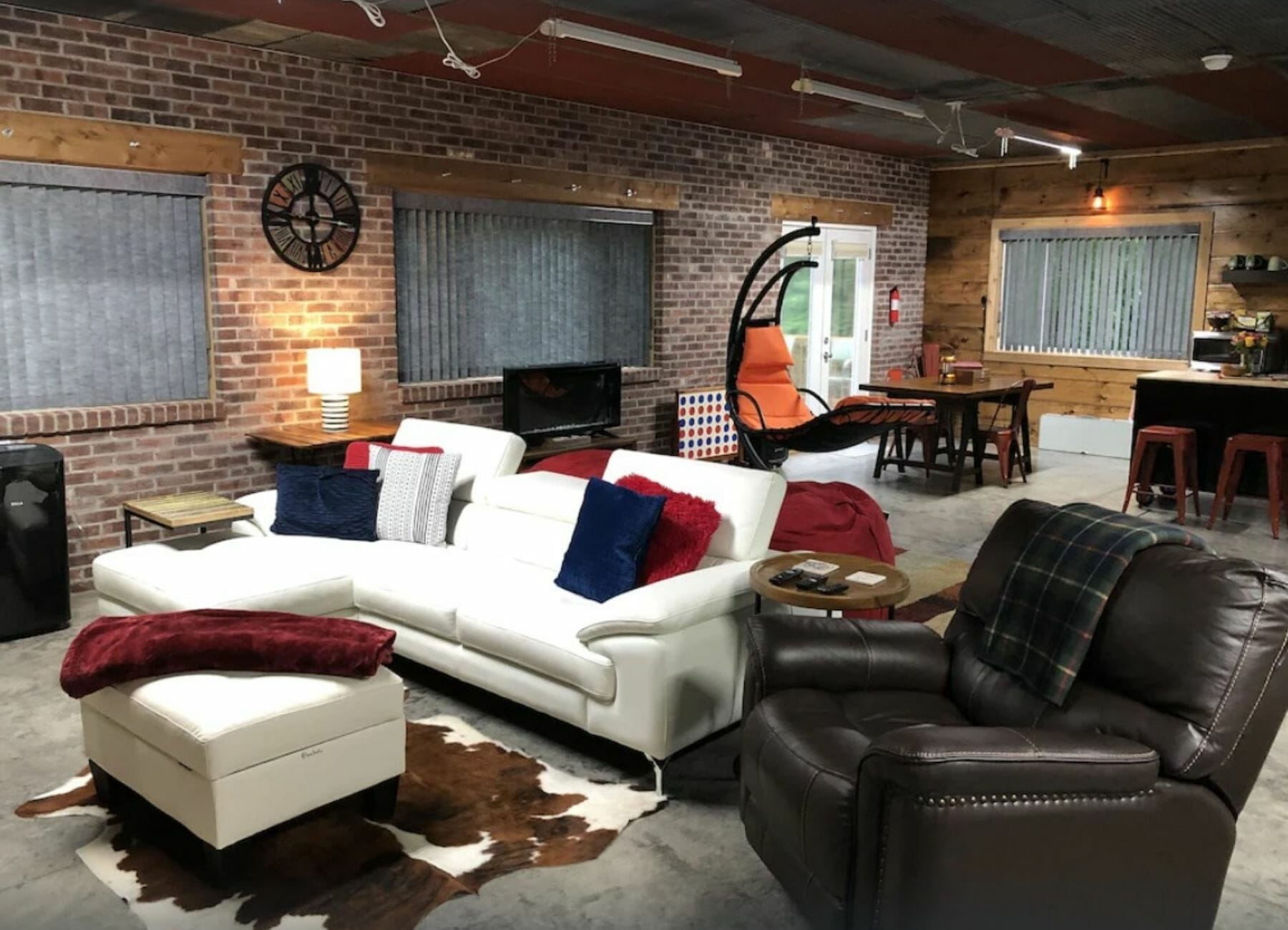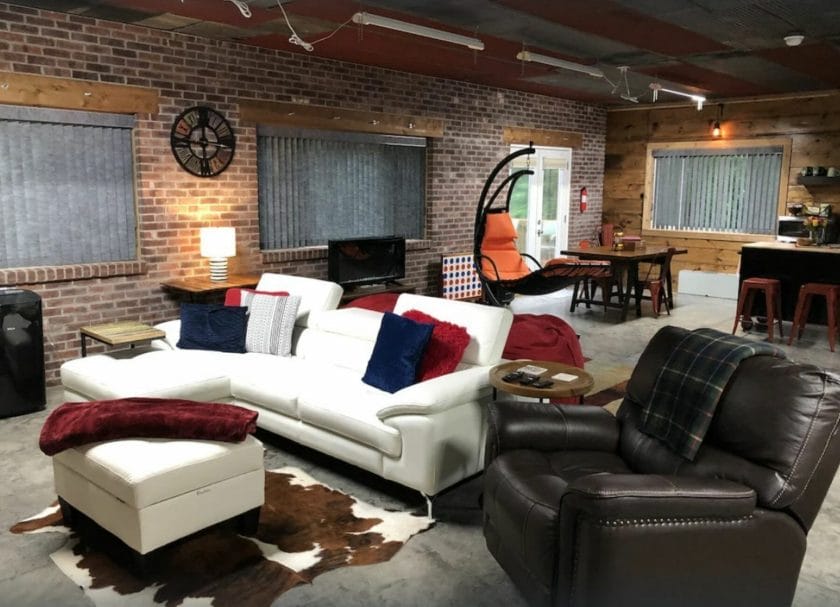 Located close to the downtown area, but far enough away to enjoy the rolling greens and trees, the Carriage House is the perfect guest house experience. The Carriage House sleeps 5 and is such a unique property, similar to a Glamping experience. With the games inside and outside the property and the firepit, you're sure to make memories.
Castle Hill Haven Estate is away from the city limits, but by driving a few additional minutes, you will be surrounded by lush greens and a quiet atmosphere. This property will hosts a large party, featuring 6-bed/4-bath accommodations. Picture yourself on the upstairs balcony curled up reading a book and sipping your morning coffee.
Hotel
Great location, making it easy to visit all of the things to do in Elizabethtown, KY, the Holiday Inn Express & Suites – Elizabethtown North has all you need for a comfortable stay. Pets are welcome for an additional fee, making this a perfect spot for even your furry family. Wifi and Breakfast are also free at this property and don't forget the indoor pool; which is great when your kids still have energy and you just need to relax.
The Hilton Garden Inn Elizabethtown provides accommodations that will exceed your expectations. The rooms are clean and roomy and if the kids are looking to burn off some energy, you will love the indoor pool. Wifi is free on the property, however, breakfast is available but at an additional cost.
Campground
Just down the road from Elizabethtown, within a 30-minute drive, you can enjoy the Yogi Bear's Jellystone Park Camp-Resort, near Mammoth Cave. The campground offers RV and tent sites, as well as cabin rentals for all groups. Check out the campground's planned events to take part in the fun without even leaving your campground!
Mammoth Cave Horse Camp is also a 30-minute drive from Elizabethtown, and don't worry, you don't have to have a horse to camp here. Their campsites offer electricity and water, fire rings, and picnic tables.
The small town of Elizabethtown has so much adventure, shopping, and dining to offer that when planning things to do in Elizabethtown KY you need to do your research.
Elizabethtown, KY is also in close proximity to several bigger cities (Louisville, KY – 45 minutes, Mammoth Cave, KY – 1 hour, Lexington, KY – 1 hour 30 minutes, Nashville, TN – 2 hours, Cincinnati, OH – 2 hours 15 minutes) that makes Elizabethtown the perfect day-trip location.
If you are in to the Lincolns you may also want to check out the Abraham Lincoln Birthplace National Historic site in Hodgenville, KY.
More Info Check Out:
11 Favorite Things To Do In Kentucky With Kids
14 Fun Things To Do In Lexington KY With Kids
12 Best Things To Do In Bowling Green KY
9 Fun Things To Do In Louisville KY With Kids
11 East Coast National Parks You Want To Visit This Year
5 Things To Do With Your Kids When Visiting Mammoth Cave Kentucky
29 Absolutely Enjoyable Things To Do In Nashville
Tennessee Road Trip – 1 Week Itinerary For An Amazing Trip
Falls Creek State Park and Indianapolis
Top 8 Fun Things To Do In Knoxville With Kids
10 Top Tips on Visiting City Museum St Louis
Pin This Post: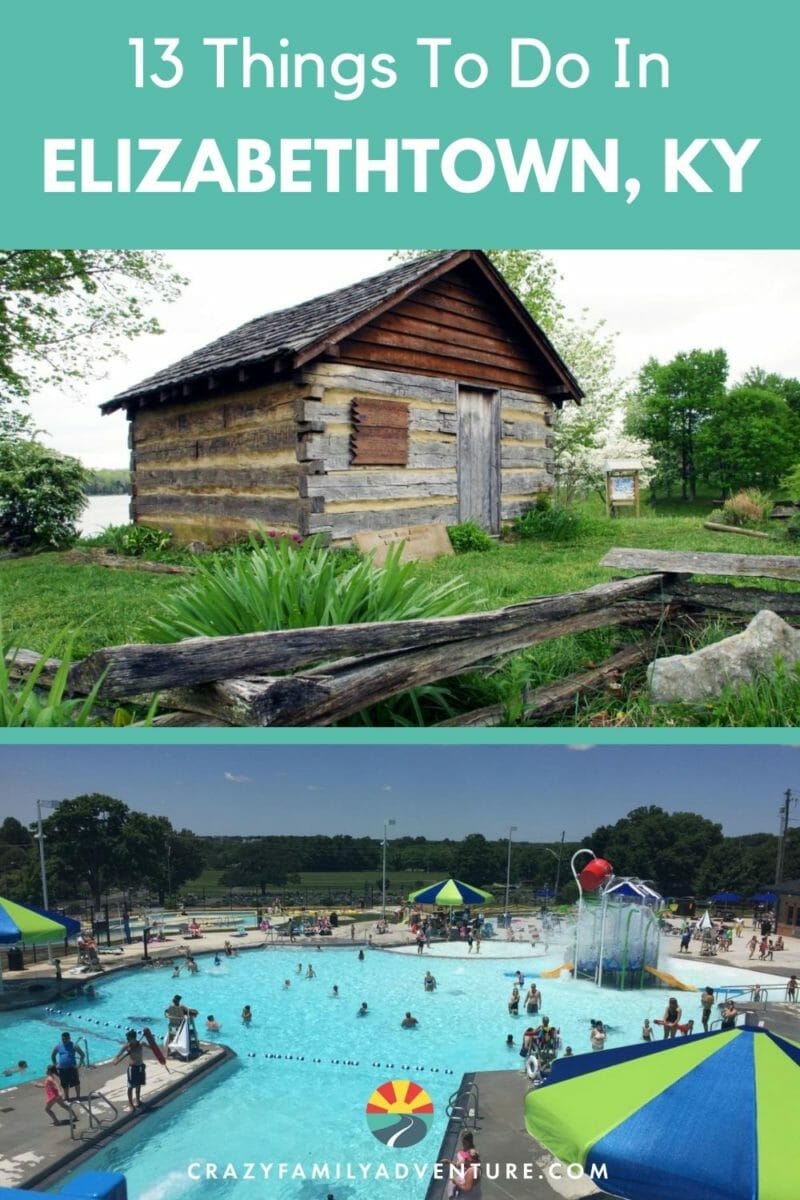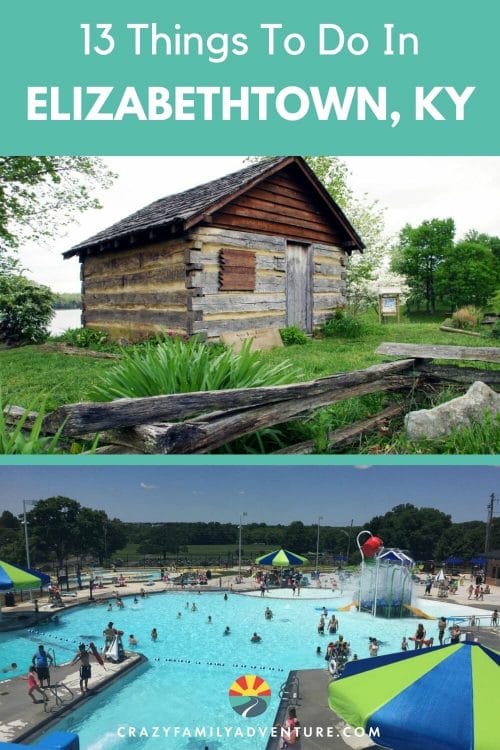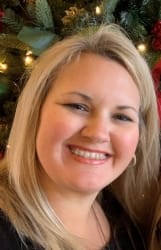 Latest posts by Jessica Spears
(see all)
DISCLOSURE: This post may contain affiliate links, meaning I get a commission if you decide to make a purchase through my links, at no cost to you. Please read my disclosure for more info.