The last leg of our Tennessee trip had us going to Falls Creek State Park. I had heard great things about it but during my research I saw it was in the middle of nowhere! I mean nowhere!! I figured since we had been to 2 busy cities (Gatlinburg and Chattanooga) we could use the downtime and also use the time to not spend money! So we booked a week. . . .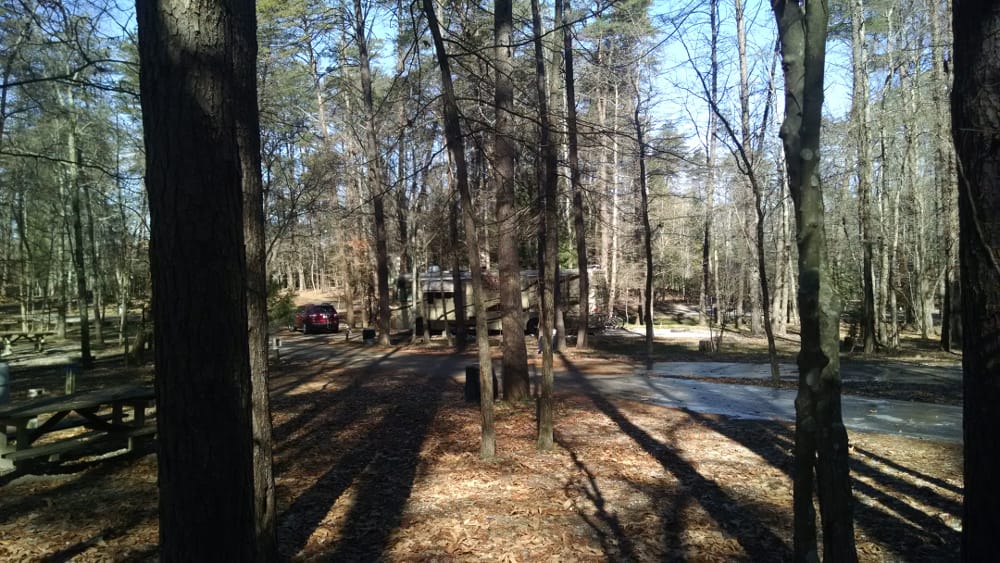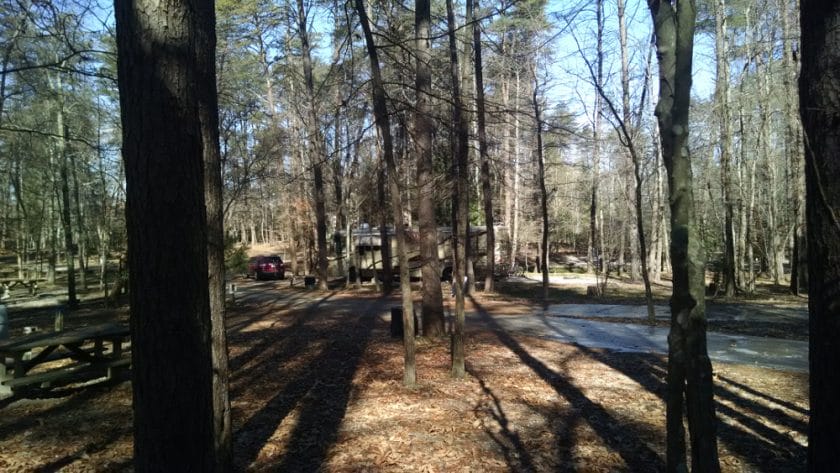 We didn't know when we booked the week that it would be freezing cold!!! When we got there it was a nice day so we went and checked out the falls and the resort on the property. The falls were cool and the resort was really pretty! Then Sunday the freezing cold rain/snow started! Normally in these situations we would head to the movies, bowling, museum, etc. But seriously there was nothing within 1 to 2 hours from our campground. We had been watching the forecast so we knew what to expect – so I had gone to the store to get some craft items and things like that.
For the first two days it went well – the kids kept themselves pretty occupied and we played games, watched movies, did crafts, etc. Then by the 3rd day I was ready to do something!! Funny thing was the kids were fine with it. They really had no problem just hanging out doing whatever it was they wanted to do. I was the one who was having a hard time! Now granted if I could have just read a book or watched a TV show or something like that I probably would have been fine too. But with 4 kids you never really get to just do things like that – since someone always needs something. And as soon as I started reading a book I would have to stop. It is always a challenge to figure out how to give the kids the attention they need while also finding time for me to do things on my own. It is a constant work in progress!
When I was at the store I did buy a knitting starter kit – I have been wanting to learn to knit for a long time! So I talked myself through settling into our day and went on to you tube to figure out this knitting thing! It was actually pretty cool! The kids kept checking in with me to see what I was doing and they were really interested in it! Eventually I got the hang of it and was able to knit a few rows. That is as far as I have gotten . . . hoping when we settle down in Florida I can start working on it again!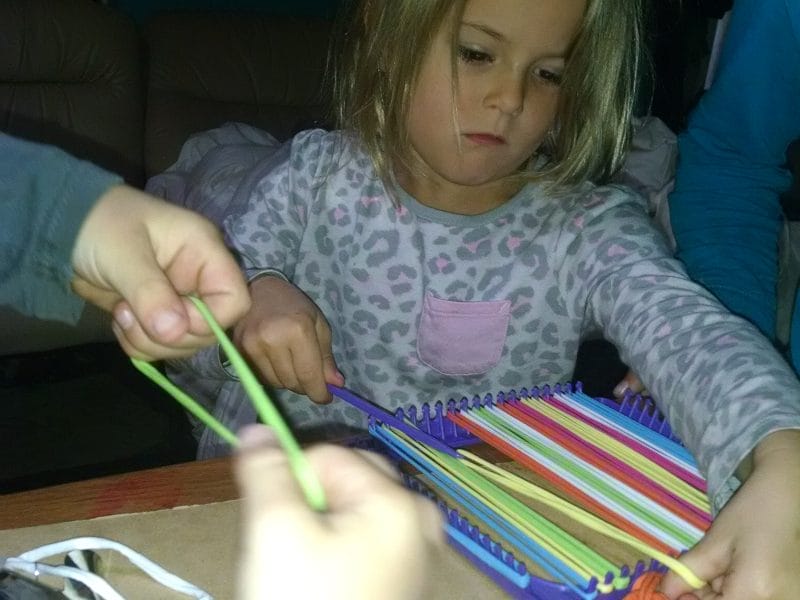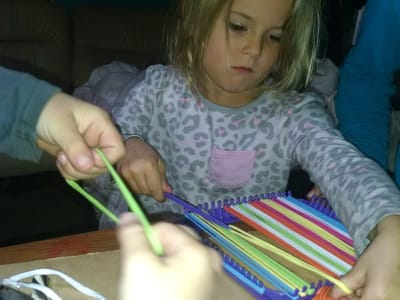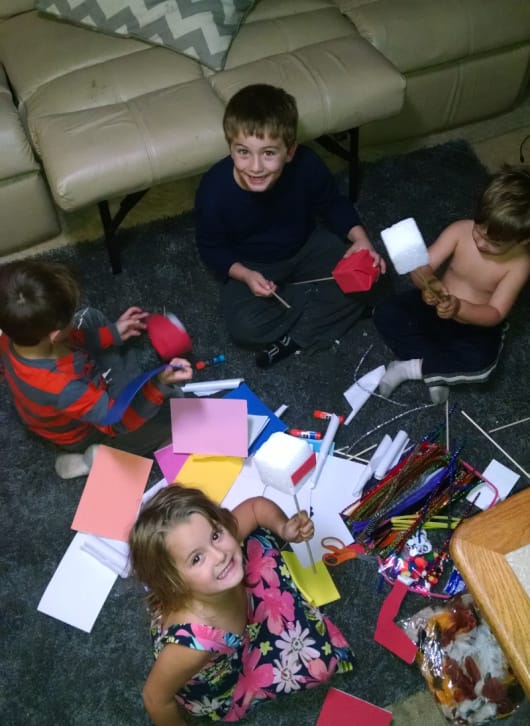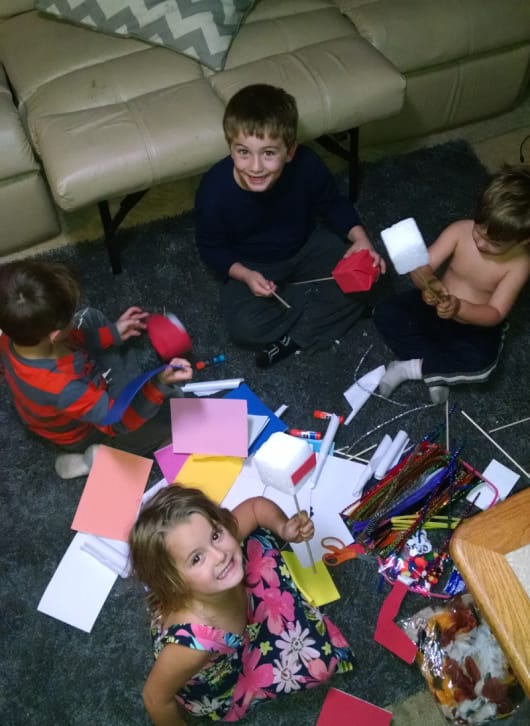 By Wednesday we were ready to make a change. My sister and her family where in Indianapolis so we figured we would start heading back North – since we were going back to Wisconsin anyways and stay overnight in Indianapolis for a couple of nights so we had a shorter trip back on Saturday. The people at Falls Creek were very accommodating and refunded us for the 2 nights we wouldn't be there. And I have to say I think we will be back to Falls Creek when the weather is nicer and all of their amenities are open. They had a large pool, stage, craft area, store, etc. And I know they do a lot of activities when it is in season. They also have a ropes course and horse back riding!
Thursday we started packing up – Craig finished working – and we headed out. We made it to Indianapolis at about Midnight and pulled into the Indianapolis Statepark campground. Since my sister had been there we knew what to expect – which basically meant it was a parking lot with hook ups. But it worked! Unfortunately my sister and her family weren't there anymore because the class her husband was at ended up not being the right one so they had to head back. We were disappointed we wouldn't be camping with them again!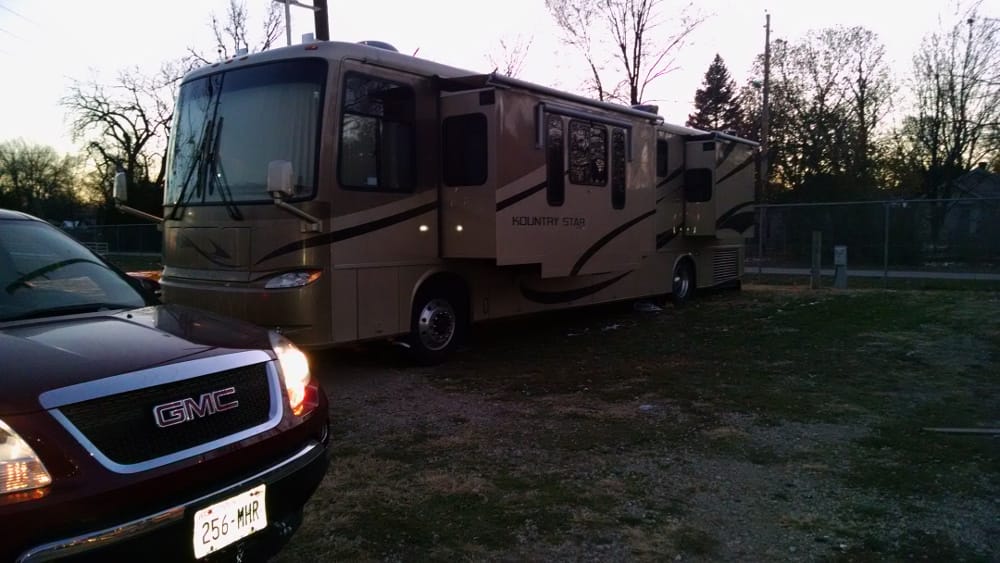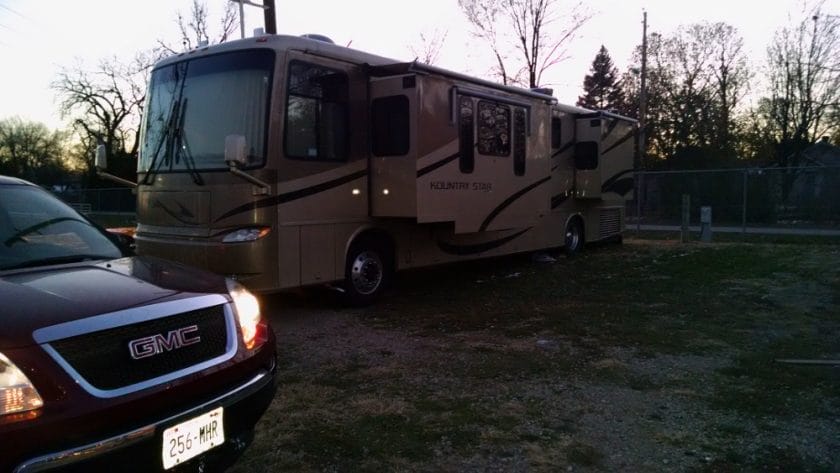 My plan was to be gone all day on Friday – since I know the campground didn't offer much – and we were ready to be out of the RV! My sister had recommended the Indianapolis Children's museum and to be honest I wasn't overly excited about it – since I figured it would be just like the other one's we had been to. And it is expensive to bring 4 kids! But I decided to go since we needed to do something! I am glad we did!! The museum was AWESOME!! The kids had so much fun!! It is 4 stories high and we barely made it through everything before they closed! It is right off of 65 on your way through Indiana – so I am hoping we can stop again!!
After that we went back to the RV to pick up Craig and headed to dinner at Broad Ripple Brew Pub. My sister had recommended it and it was awesome! They had so many vegetarian options and I had an amazing Pear beer!
Saturday morning we got up and headed back to Wisconsin! We were excited to see our family and friends! We had such a great first 3 weeks on the road! And we are excited for our future travels!
DISCLOSURE: This post may contain affiliate links, meaning I get a commission if you decide to make a purchase through my links, at no cost to you. Please read my disclosure for more info.