Saint Louis is the ideal place to go on a family vacation. Not only are there tons of things to do in St. Louis with kids, but many of the best kid-friendly activities are 100% free! This means you can have a full and fun St Louis family vacation without breaking the bank. In fact, this might be one of the most budget-friendly cities in the entire United States.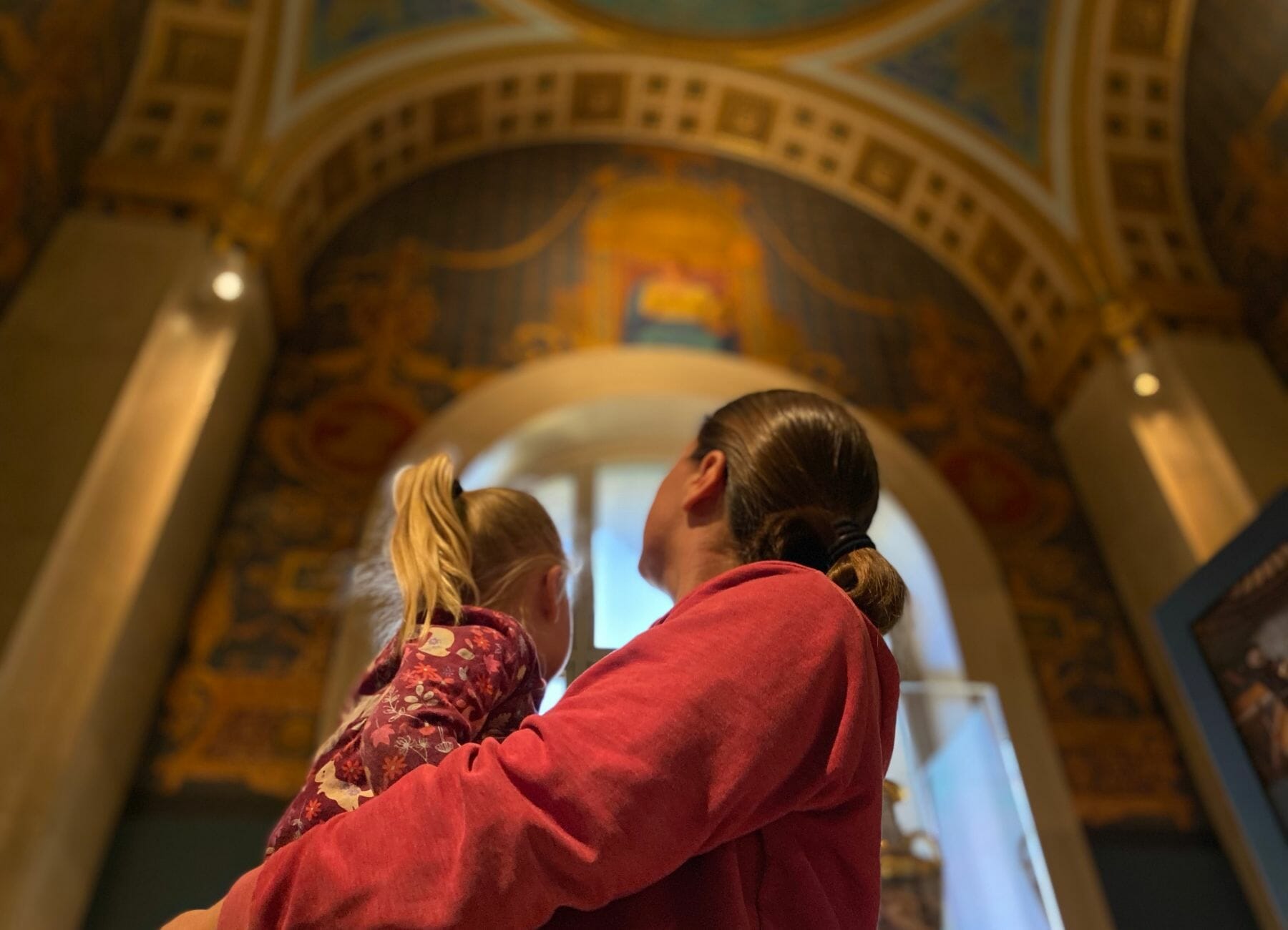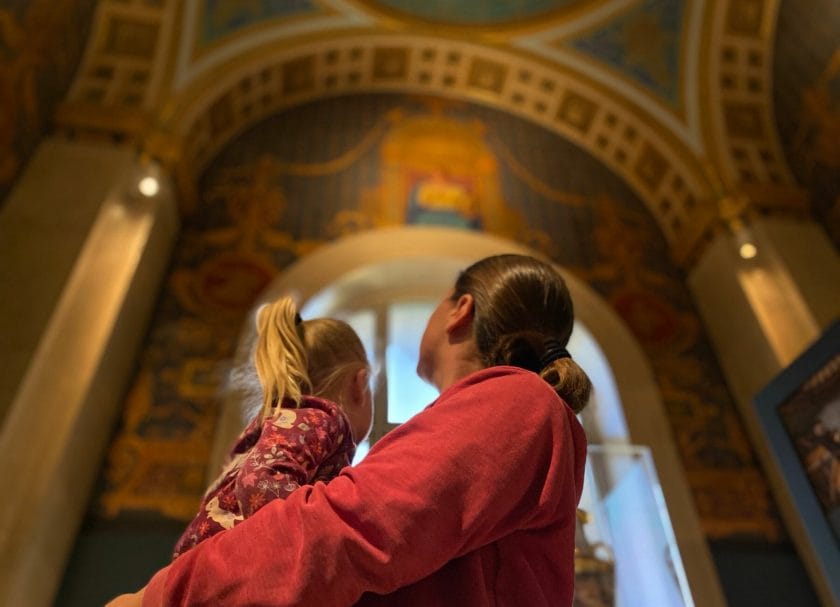 My family recently had the opportunity to spend a week in St. Louis, and we had an absolute blast while we were there. In this article, we will share what we learned during our adventures in the city. This will help you plan the ultimate trip to this fantastic place!
Things to Do
The first thing we should discuss is the sheer variety of awesome things to do with kids in St. Louis. You'll find all kinds of incredible family fun in this place, and not only that but many St. Louis attractions are educational as well, making a trip to this city an excellent addition to your roadschooling adventures.
Gateway Arch National Park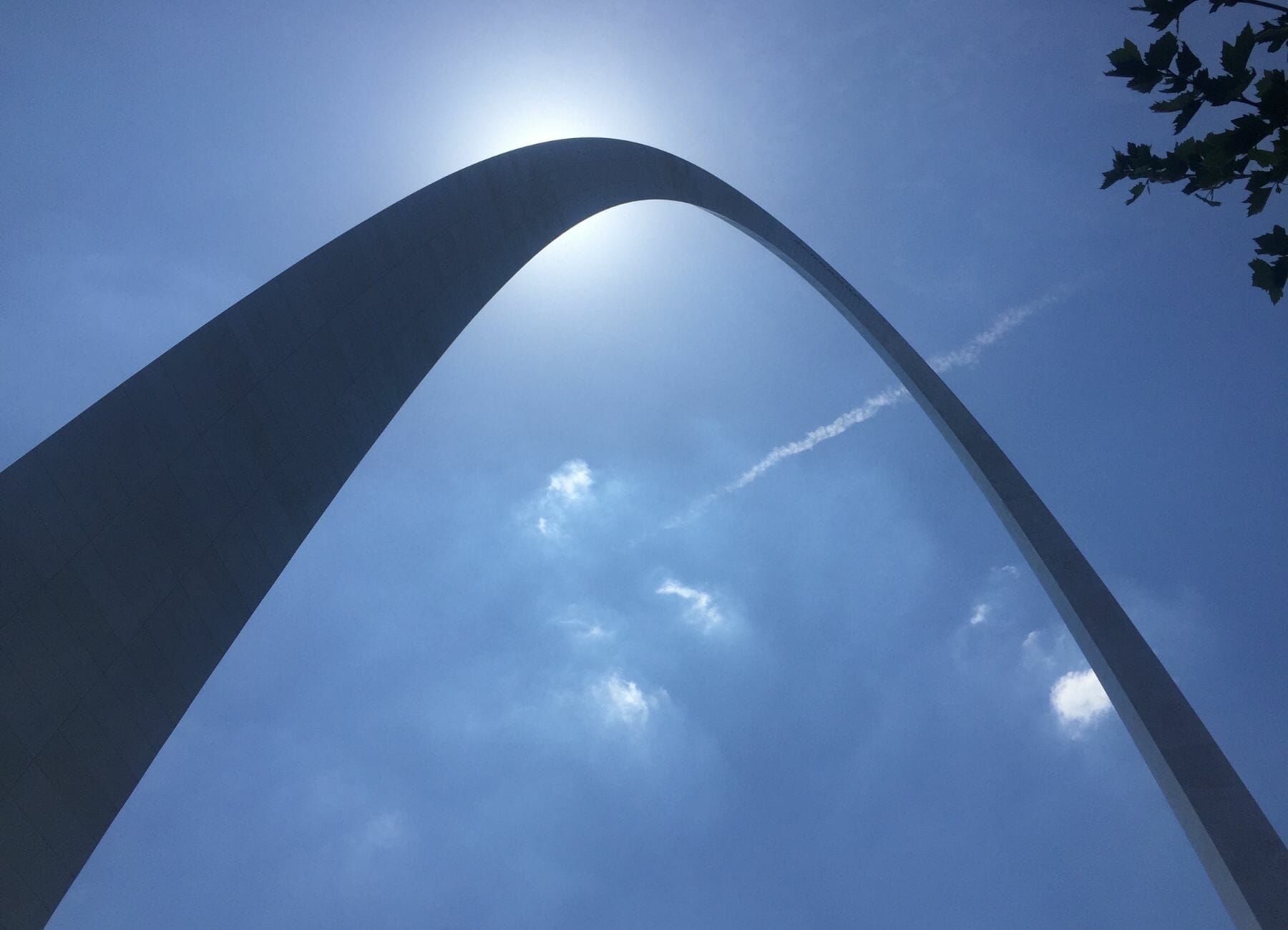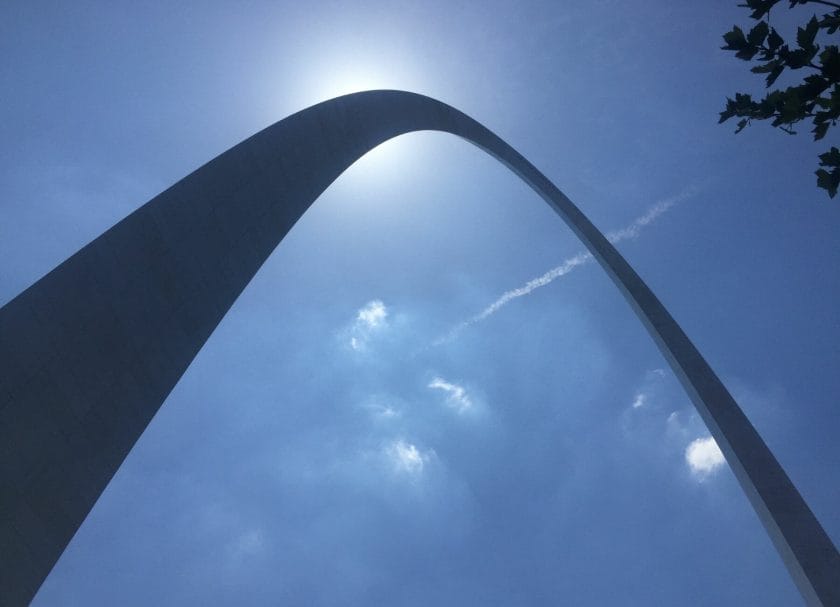 Gateway Arch National Park is a must-see. This NPS site includes the iconic Gateway Arch, a museum about the Arch, and the Old Courthouse, which now features a variety of historical exhibits. The museum and Old Courthouse are free to the public, but it does cost to go on a ride to the top of the Arch.
When you visit, be sure to grab a Junior Ranger book, so the kids can earn Junior Ranger badges to take home as souvenirs! Find out our 6 Top Tips for Visiting the Gateway Arch National Park.
St Louis Zoo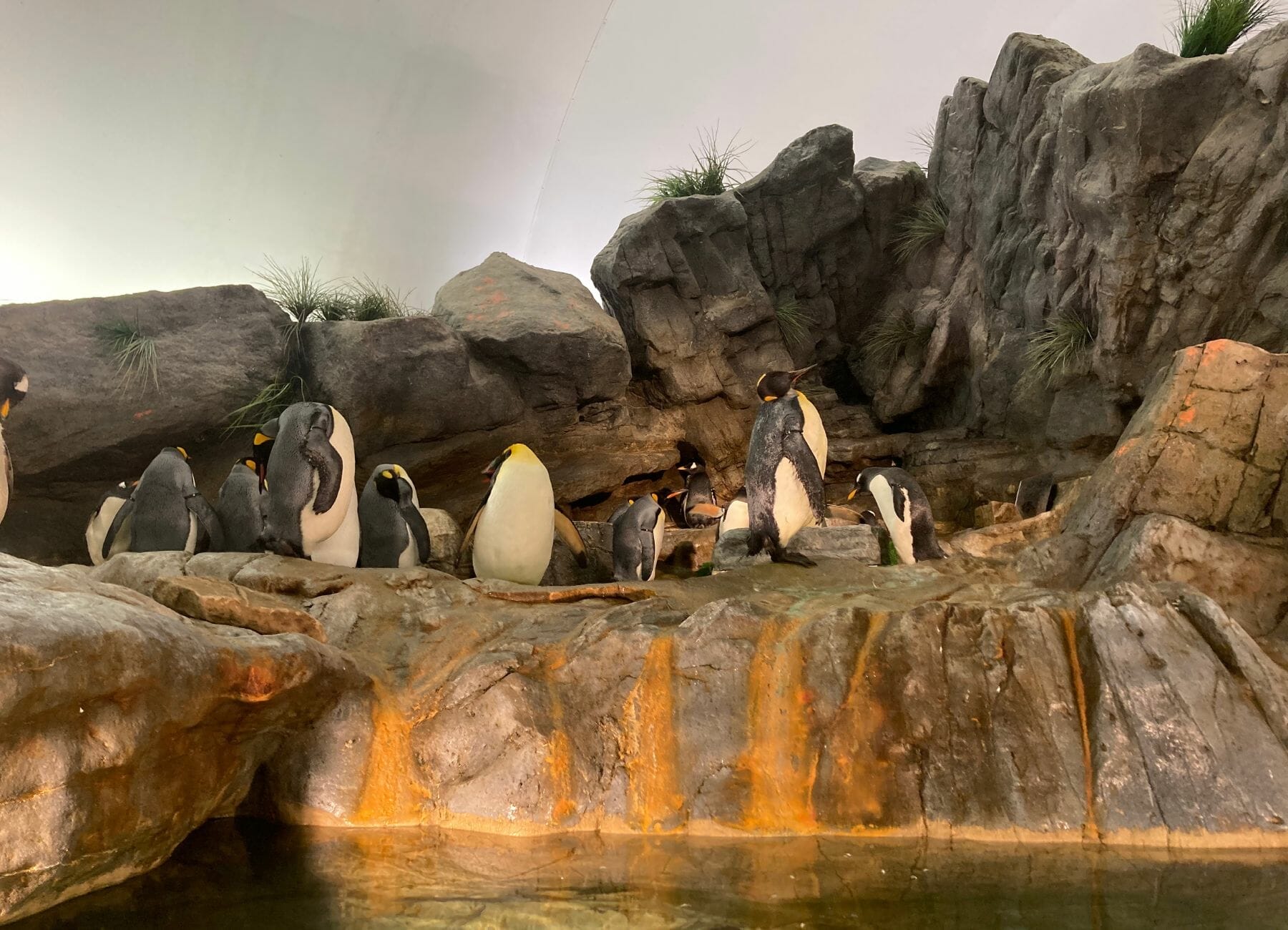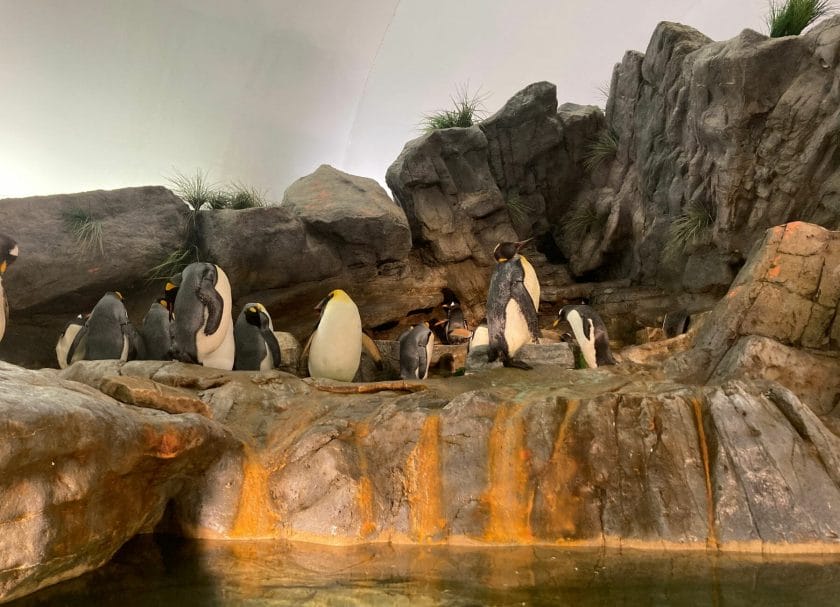 The first of the free attractions on our list, the St. Louis Zoo is the perfect spot for families. It is one of the many attractions located within Forest Park in the middle of the city, and it's easily one of the best zoos we've had the pleasure of visiting.
Some of the animals you'll find in St. Louis Zoo include red pandas, polar bears, and giraffes. One of my favorite exhibits is the walk-through seal and sea lion tunnel, which allows you to watch the sea creatures from every angle. Meanwhile, my husband adores the penguin exhibit, where you can get surprisingly close to the adorable birds.
Pro tip: There is a fee to park in the zoo parking lot. Avoid paying this fee by parking elsewhere in Forest Park and walking to the entrance. We parked in the Saint Louis Art Museum's East Lot.
Busch Stadium
Baseball fanatics who visit during baseball season will definitely want to make time to see a St. Louis Cardinals game at Busch Stadium. This is a super exciting experience that the whole family will remember for years to come.
The stadium is quite large, which adds to the excitement of seeing a Cardinals game. There are concessions available, of course, and many seats provide a view of downtown St. Louis, something that makes the whole experience seem even more amazing.
St Louis Art Museum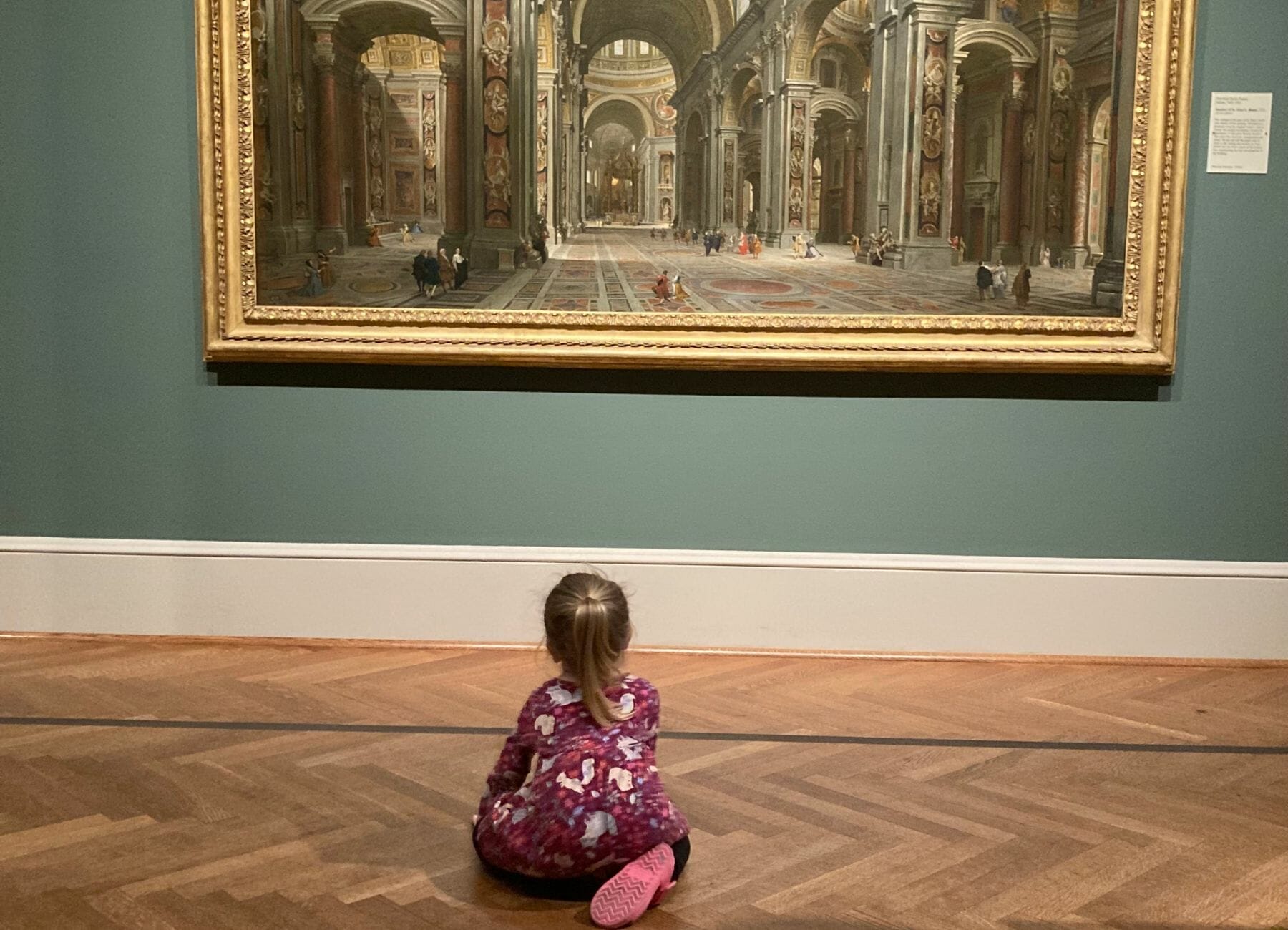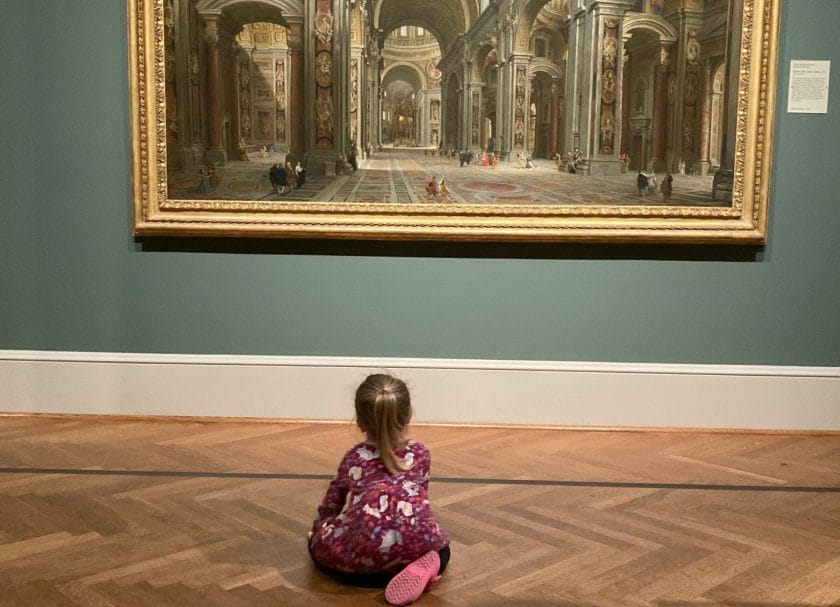 The Saint Louis Art Museum is another fantastic free St. Louis attraction. It is also located in Forest Park and is absolutely lovely.
We took our 10-year-old and 3-year-old when we went. It wasn't their favorite attraction, but they discovered things they found interesting while we were there. It is worth bringing the little ones if you're a family of art fans. Otherwise, this might be better saved for when the kids are teens.
If you visit young children, try to go on a Sunday. We learned during our visit that there are projects for kids to do at the art museum on Sundays, which would have made our visit with kids more enjoyable.
Union Station Rope Course
More and more, we are seeing rope course attractions pop up across the country. There is a good reason for this: These courses offer just the right amount of challenge and a whole lot of fun.
The St. Louis Union Station Rope Course is no exception. This course offers over 90,000 cubic feet of climbing space and 30 different obstacles. When you finish climbing, be sure to hit up the 100-foot zip line that sends you soaring 50 feet above the historic Union Station!
Have little kids in tow? There is also a mini rope course for those under 48 inches tall, so even toddlers and preschoolers can enjoy the fun.
City Museum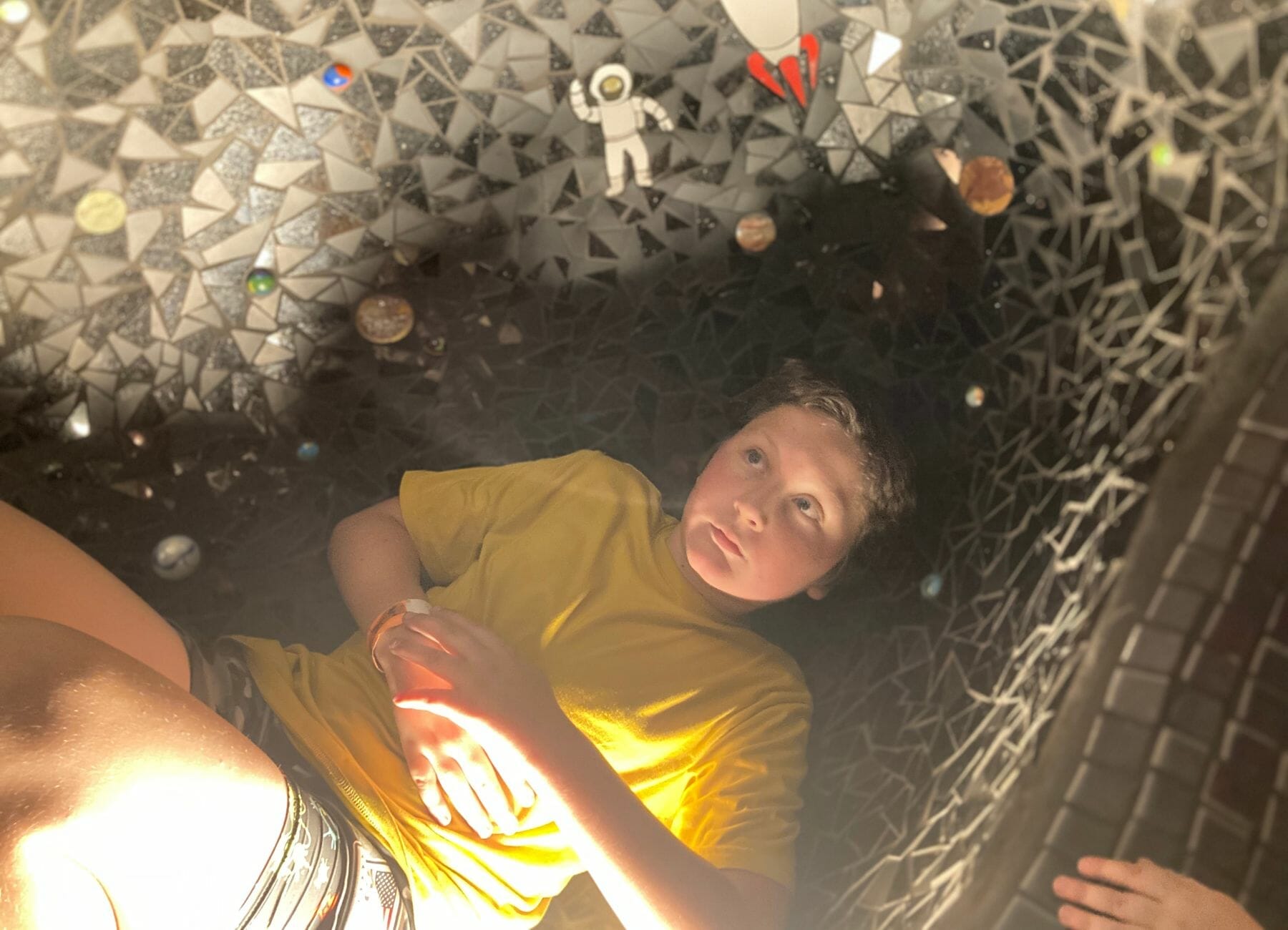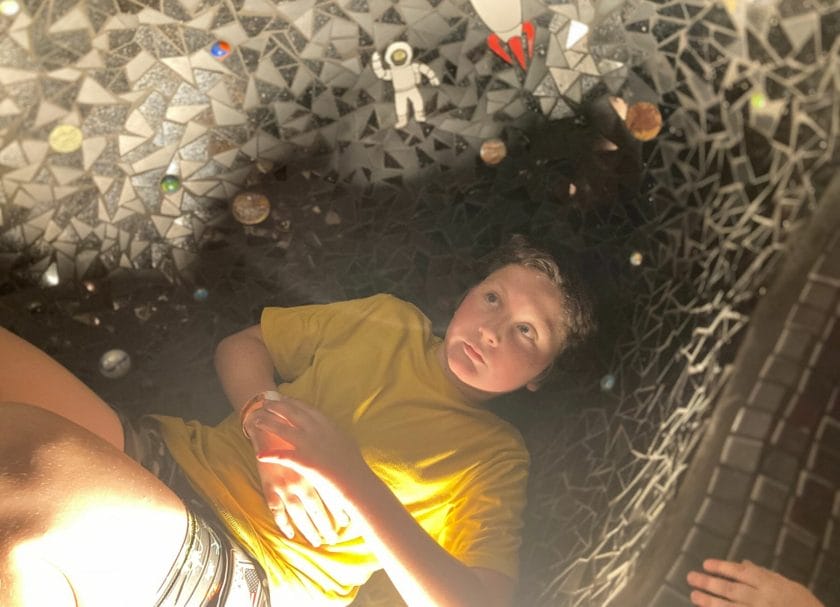 Next on our list is the City Museum. This place is unlike anything you've ever seen before. It's part art installation, part playground, and 100% fun for the entire family.
Here, you'll find the world's largest pencil and the largest pair of underwear. There are tunnels, secret passageways, unexpected nooks and crannies, and countless slides to explore, and each section has its own unique theme that adds to the whole experience. Discover 10 Tips for Visiting the St Louis City Museum
While the City Museum is one of the most expensive attractions on our list, it is worth the cost of admission, and I highly recommend adding it to your trip itinerary. Book Your visit to the St Louis City Museum here.
National Museum of Transportation
Sadly, we haven't yet made it to the National Museum of Transportation on any of our trips to St. Louis. It's one of the few museums that actually charges an admission fee, and it's hard to choose something paid over the many free options in town when time is limited, and we have to be selective. That said, we will make a point of going at some point because our kids love all things transportation-related, and the entry fee is actually very affordable.
For your own planning purposes, this museum includes a huge number of railroad artifacts and information, as well as a super cool model train display. There is a whole section about automobiles and even a plane and some old-fashioned buggies.
The best part? This museum is home to a mini train that visitors can ride!
Missouri History Museum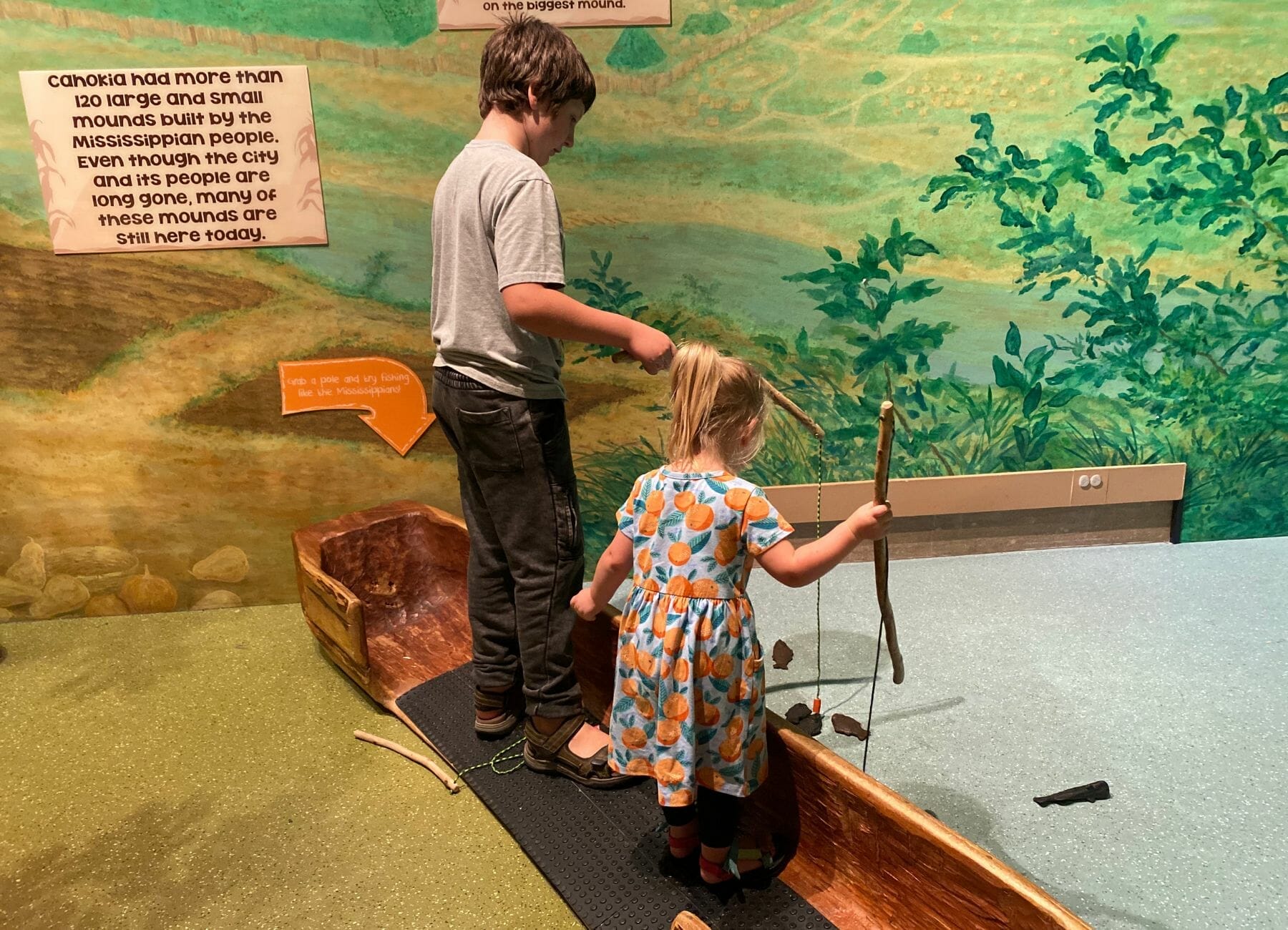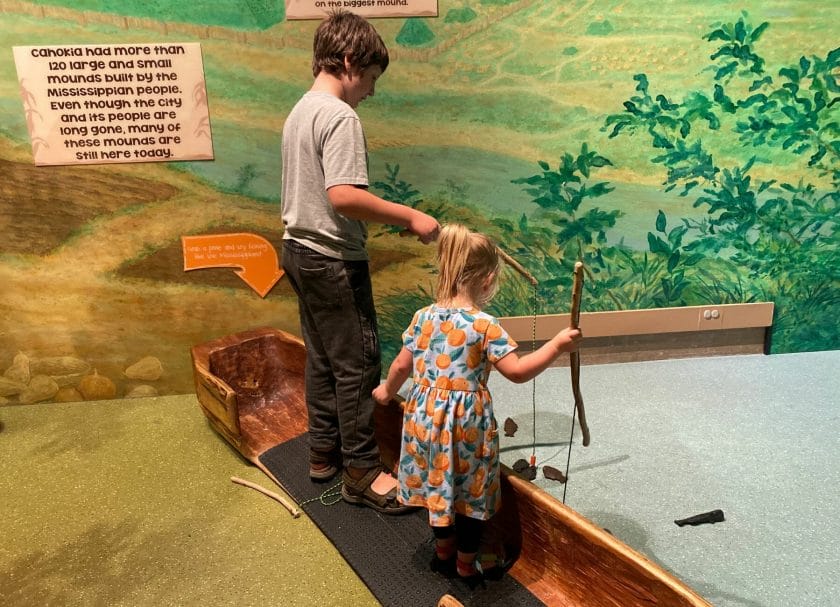 Another of the free Forest Park attractions is the Missouri History Museum. I was actually surprised by how much I enjoyed this museum, and I highly recommend visiting it.
Inside the museum, there is an entire area set aside for kids. This area features tons of hands-on and role-playing fun, helping kids understand various aspects of Missouri's history. We learned about the Mississippi River's important role in the state's history, a bit about Missouri's native people, and more.
In addition to the kid's area, this museum has a great exhibit on the 1904 World's Fair and a Missouri music history exhibit. We especially loved the super cool temporary exhibition about St. Louis architecture that allows visitors to color in pictures of iconic St. Louis buildings and historic sites printed on the walls, coloring book-style.
Ulysses S Grant National Historic Site
Anybody who knows me knows I love a good national park site. The Ulysses S. Grant National Historic Site is just such a place, and I highly recommend visiting it.
Here, you can wander a museum and watch a film to learn about the life and times of Civil War Union General and President Ulysses S. Grant. Once you're done with those activities, go on a tour of the Grant home. These tours are ranger-guided and are very interesting and informative!
Another thing you can do while at the NPS site? Head over to the privately owned Grant's Farm. This 280-acre wildlife park is adjacent to the Ulysses S Grant NHS and features tram tours to see the animals and animal shows. The land that the park sits on was once a part of the Grant property and even still houses Grant's "Hardscrabble" log cabin.
St. Louis Science Center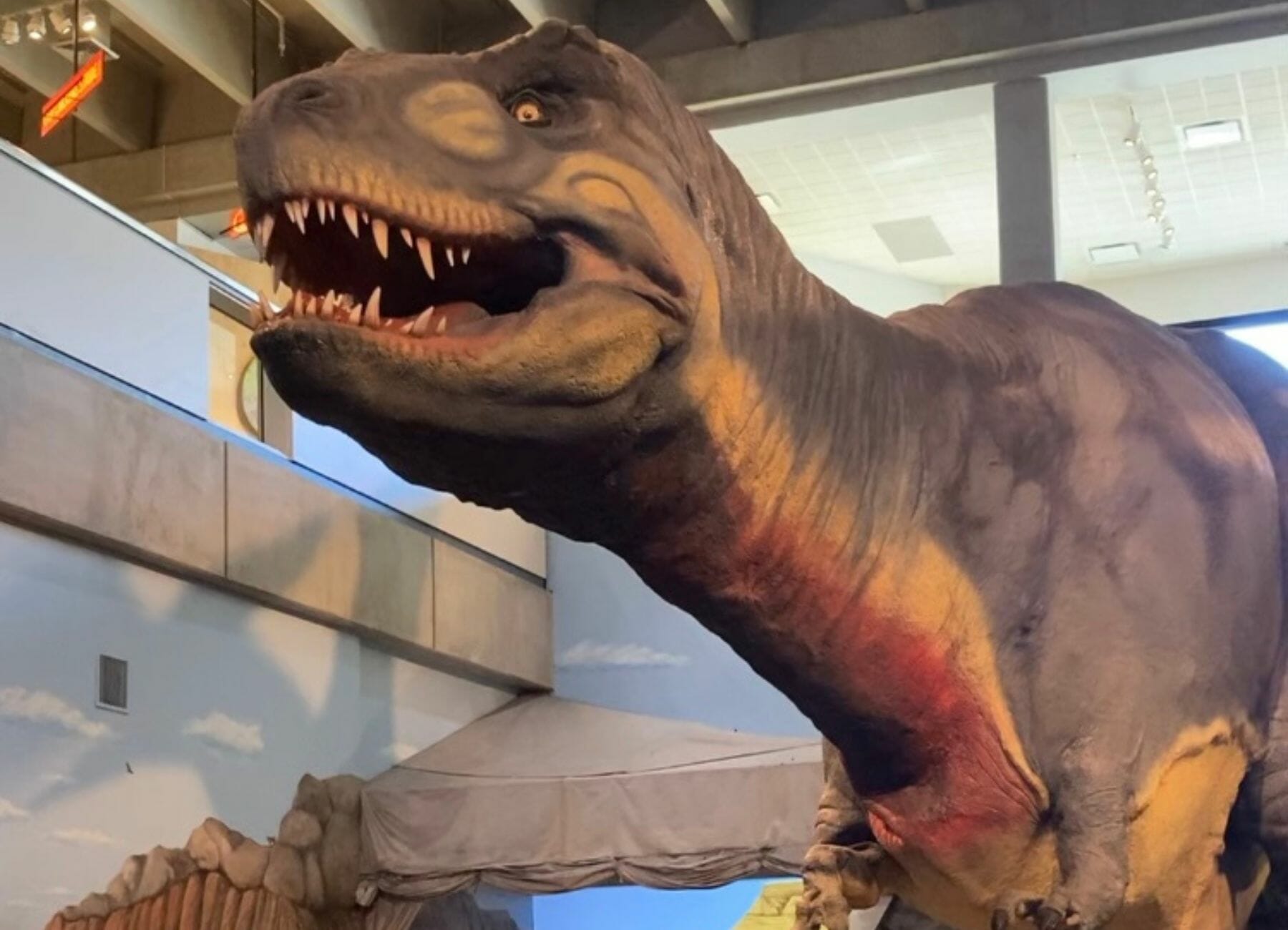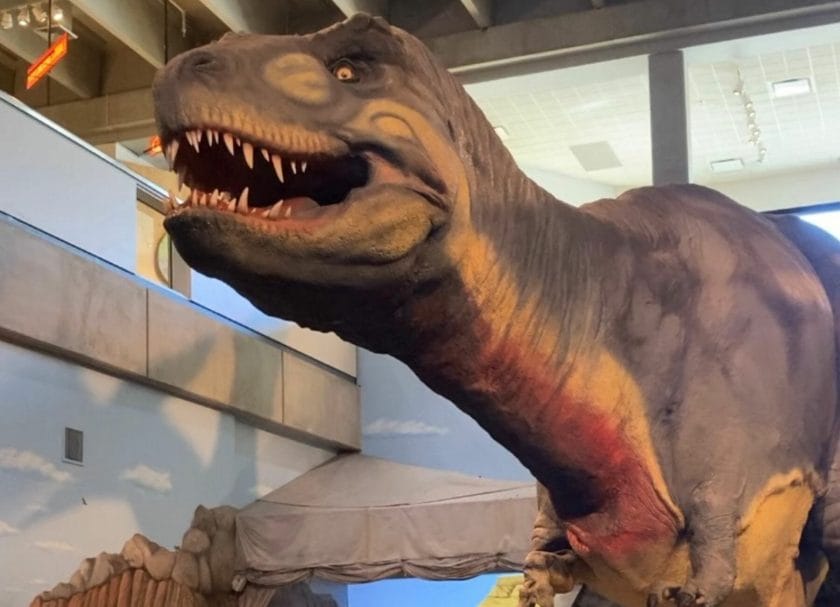 The Saint Louis Science Center is yet another free downtown St. Louis museum. We've been to many science museums, and while I admit that this one didn't have as many exhibits as I expected, the ones they did have were unique and well done. This is high praise from someone who often feels science centers can be a little too "samey" from one to the next.
The thing you notice immediately upon entering the museum is the gigantic animatronic T-Rex. This thing is so much fun for the kids, and I loved that they had a display explaining that because it is older, certain animatronic aspects don't match what scientists believe the T-Rex would've looked like. There is also a small dino dig spot in this area that I imagine many kids would go crazy for.
My favorite part of the museum was the super cool maker space. My husband loved taking a blast into the past in the video game exhibit, and my 10-year-old had a blast in the Mars exploration exhibit. There is also a whole other building and outdoor area about farming that was surprisingly interesting and included a water play area that the 3-year-old adored.
Parking costs money at this museum, and I couldn't find a reasonable way around that. That said, ASTC reciprocal members do receive a small discount on the cost of parking. (Side note: We were under the impression that our ASTC membership would grant us free parking, but the museum had apparently changed the rule without the official ASTC document being updated to reflect that and still hasn't at the time of this writing.)
Missouri Botanical Garden
We have yet to make it to the Missouri Botanical Garden. That said, it is definitely on my list for next time. This is a huge garden featuring a wide variety of amazing plants.
There are many themed gardens on the property, including a gorgeous Japanese garden as well as a super fun and interactive children's garden. We love that there is a seasonal public tram tour, and we imagine the Climatron and Exploration Center is super fun with kids. Missouri Botanical Garden also hosts many fun seasonal events, including a Halloween event and a Christmas lights extravaganza.
Lastly, this garden also owns and maintains the Sophia M. Sachs Butterfly House. This 8,000 square feet glass conservatory is a totally awesome place to get up close and personal with all kinds of butterflies and learn more about these gorgeous creatures.
Magic House Children's Museum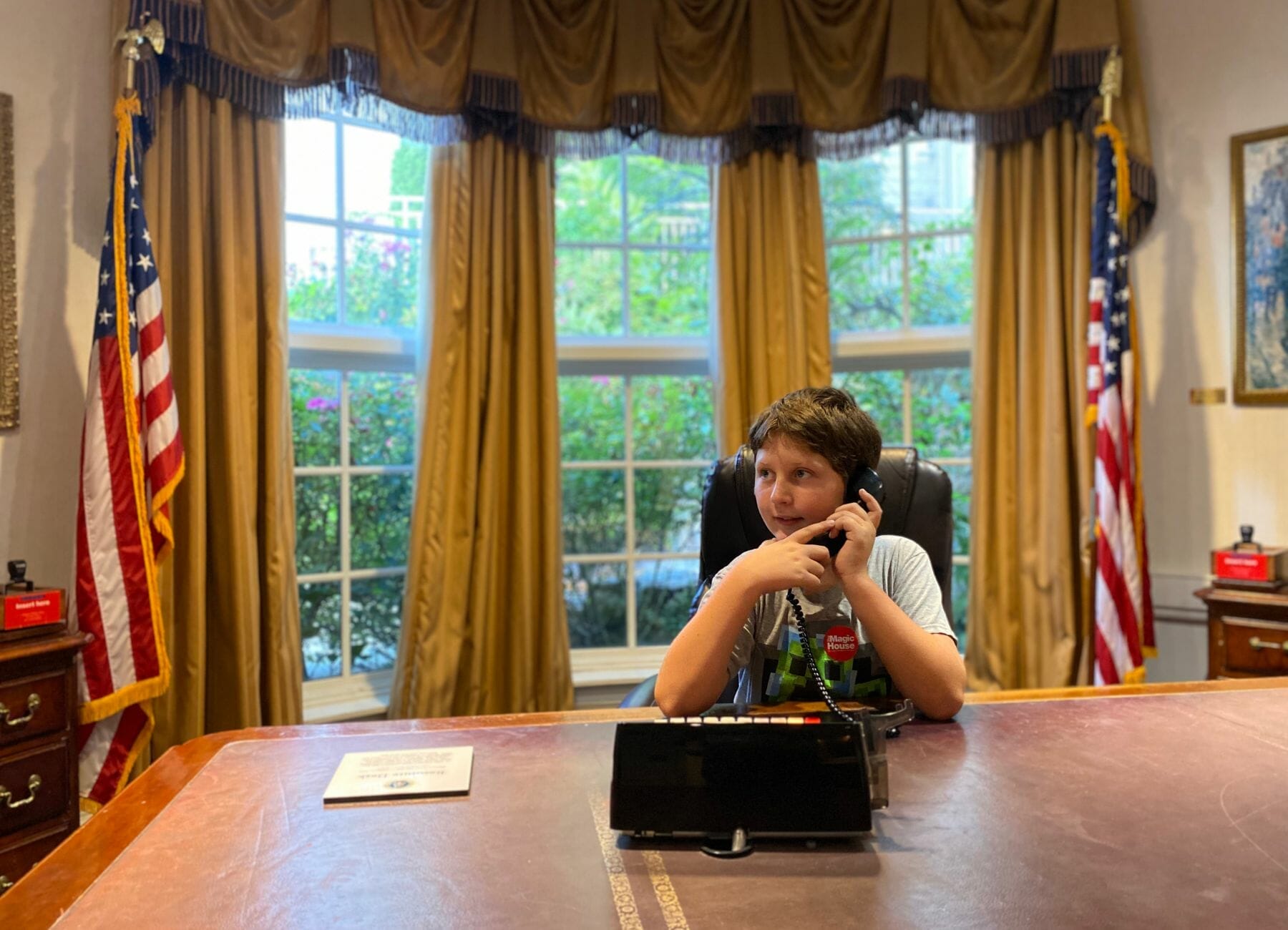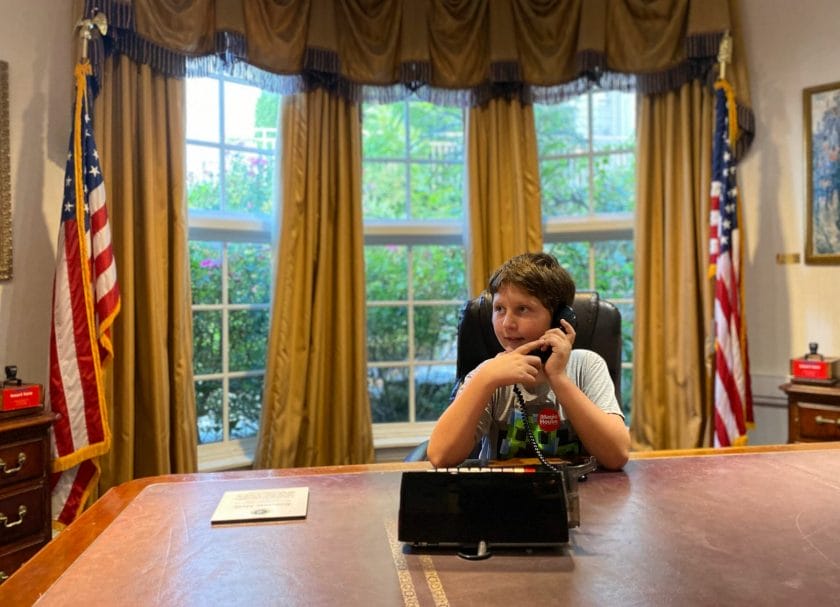 Magic House Children's Museum was our 3-year-old's favorite of all the places we visited during our time in St. Louis. This is a wonderful children's museum with all kinds of super fun, hands-on activities that allow kids to learn through play.
Our 10-year-old had an amazing time playing in the tiny city, working a "job," and just pretending to be an adult. He also really enjoyed the government-themed rooms on the lower floor, which allowed him to pretend to be a judge, the president, and more. This was awesome to see because he doesn't play pretend games as much as he used to. I loved watching him allow himself to be a kid for a little longer.
Other great areas were the construction site, where even the preschooler could help "build," the climbing structure where that same preschooler spent most of her time, and an awesome train section. There were spots for sand play, water play, bubble play, and more.
My kids were actually lucky enough to get to visit this museum twice. We took advantage of their "$3 after 3 pm" deal, so they got to play from 3:00 pm–5:00 pm each time. Our first visit was on a Saturday, and it was insanely busy. For this reason, I highly recommend visiting on a weekday—our second visit was on a Wednesday, and it was a MUCH calmer experience.
Purina Farms
The ideal attraction for dog owners, Purina Farms, looks like another totally fun thing to do in St. Louis. The farm caters to visitors by offering all kinds of family-friendly fun and even allows dogs to join in the excitement!
Purina Farms is home to all kinds of pet-related events, including live canine performances. There is a 20-foot multi-level pet home where you can hang out with the farm's kitties and a barn and play area where farm animals join in on the fun.
Various pet-related exhibits help educate the public on their dogs and cats, and wagon rides are available for those who fancy going for a spin.
Lone Elk Park
Last on our list is Lone Elk Park. This county park serves as a wildlife management area and is the perfect place to escape the hustle and bustle of the city and get outdoors. Here you will find bison, wild turkey, waterfowl, deer, and, as the name suggests, elk. That said, there is more than just one elk, so you likely won't have any trouble seeing a few during your visit.
Besides seeing the lovely animals, visitors to this park also enjoy catch-and-release fishing as well as hiking. There are pavilions available for picnics, and guided trail rides are an option for those with their own horses.
What to Eat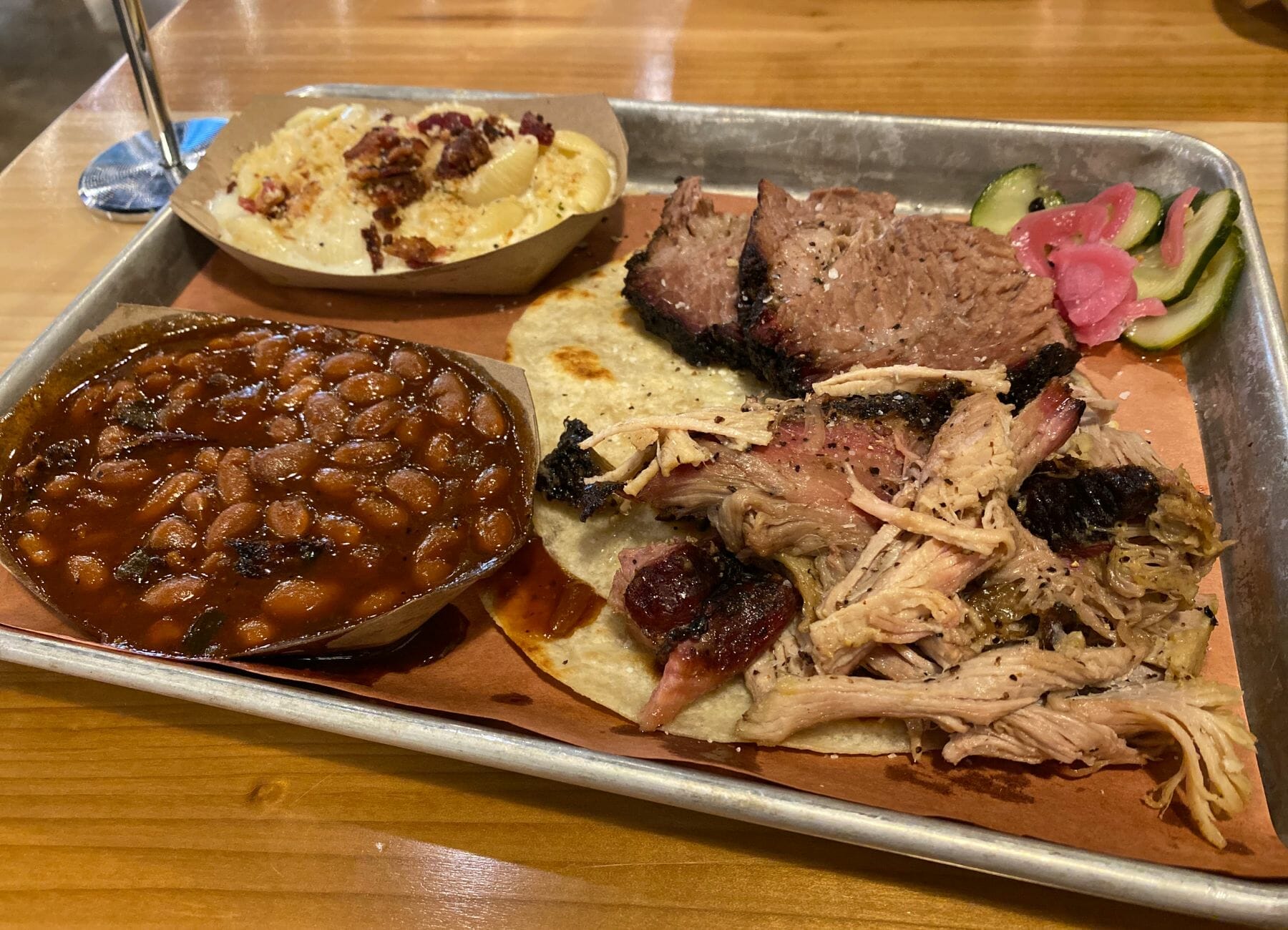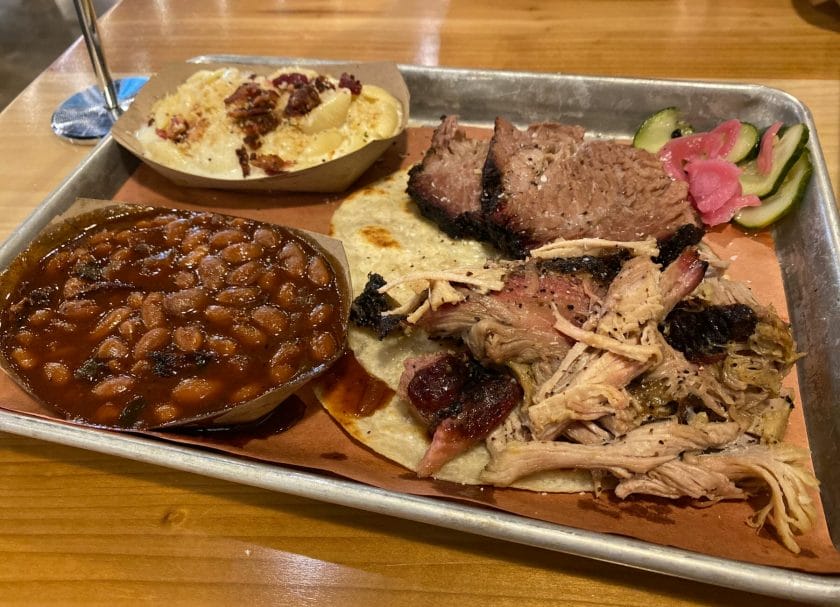 For my family, food is a big part of traveling. We love to try local food spots to get a taste of what the locals enjoy. We also love to share our favorite eatery recommendations with others, which is what we're going to do today.
Below are some of the St. Louis restaurants we think you should try.
Fitz's
Fitz's is a local soda company. In addition to delicious sodas, the company also runs two local eateries: one in the historic Delmar Loop and one in South Country. The SoCo location features historic bottling equipment and bottles sodas onsite, giving guests a chance to watch the fascinating process.
We rather enjoyed our meals here, especially the Loop Deluxe burger, which included Fitz's Root Beer BBQ sauce.
Beast Butcher & Block
Beast Butcher & Block is easily my favorite restaurant in St. Louis. This place knows how to do barbeque right. All of their meats were flavorful and tender, and their sides were equally delicious.
My favorite thing here was the pork steak, which is a St. Louis barbecue staple. I also really enjoyed the macaroni and cheese, and my preschooler couldn't get enough of their slaw.
Imo's Pizza
Lastly, I have to mention Imo's Pizza. Here's the thing about Imo's: I don't actually care for it all that much. That said, it is the place to get a St. Louis-style pizza if you're going to try one, and I feel like everyone should try this unique kind of pizza at least once and decide for themselves whether they like it. Your opinion might be very different from mine!
Imo's locations are scattered all over the city, and their prices are fairly reasonable. Go ahead and grab a pizza for dinner one night and have an authentic St. Louis dining experience.
Where to Stay
Finally, you'll need to think about lodging. There are tons of hotels, vacation rentals, and campgrounds in and around St. Louis, so you shouldn't have trouble finding a place to stay. If you're overwhelmed by all the options, you might find the carefully selected recommendations below helpful.
Hotels
Drury Plaza St. Louis at the Arch One of the very best hotels in the city, Drury Plaza St. Louis at the Arch is located within easy walking distance of the Gateway Arch as well as Busch Stadium. Complimentary hot breakfast is served each morning, and there is a fitness center, indoor pool, and hot tub available for guest use.
Hampton Inn & Suites at Forest Park This hotel is located just across the street from Forest Park and all its great attractions. Free breakfast, a fitness center, and a pool are part of this hotel's great amenities.
Pear Tree Inn near Union Station Located in the heart of the city, this hotel is within walking distance from Union Station, Busch Stadium, and the Gateway Arch. Amenities include a free hot breakfast, pool, hot tub, fitness center, and laundry facilities.
Vacation Rentals
Urban Industrial Loft Overlooking Downtown
Prefer to have more space to spread out? This Urban Loft Overlooking Downtown is an awesome vacation rental that your family will love. It features two bedrooms, two bathrooms, and plenty of privacy. Food and groceries are just a short walk away, and all major attractions are just a short drive from this downtown home.
Contemporary Downtown 2 bedroom Centrally located downtown, this 2-bedroom apartment has plenty to entertain your family including a pool table, theater room, and gym.
Camping
Cahokia RV Park
Finally, let's talk about camping options. There are a few RV parks in the St. Louis area, and Cahokia RV Park is one of our favorites. This park is close to all of the St. Louis attractions but is still quiet and relaxing. Sites are gravel or paved, and they feature full hookups. There is also a playground available for young children to enjoy.
More Great Activities in St Louis
Trolley Tour See St Louis on a family-friendly trolley tour. Travel in comfort and see all the major sites that St Louis has to offer on this guided tour.
Scavenger Hunt On this unique adventure, use your smartphone to solve puzzles as you explore St Louis.
Lafayette Square Tour Explore and learn about the historic and beautiful Lafayette Square on this guided walking tour.
Ready to go explore St. Louis? With so much to see and do, you will want to make sure to stay as long as you possibly can. I know we wished we had stayed longer the last time we were there!
Discover More Family Friendly Vacation Ideas
37 Stops for the Best Cross Country Road Trip
12 Best Things to do in Bowling Green KY
9 Fun Things to do in Louisville KY with Kids
29 Things to do in Nashville with Kids
Best Things to do in the Smoky Mountain National Park
25 Fun and Exciting Things to do in Chicago with Kids
What One Year of Fulltime Family Travel Around the US Looks Like
Top 9 St Louis Family Vacation Ideas
Pin to Your Family Road Trip Board to Save for Later!
Latest posts by Chelsea Gonzales
(see all)
DISCLOSURE: This post may contain affiliate links, meaning I get a commission if you decide to make a purchase through my links, at no cost to you. Please read my disclosure for more info.