Not so new Friends, new Friends, Sunshine, Pool, and Happy Hour!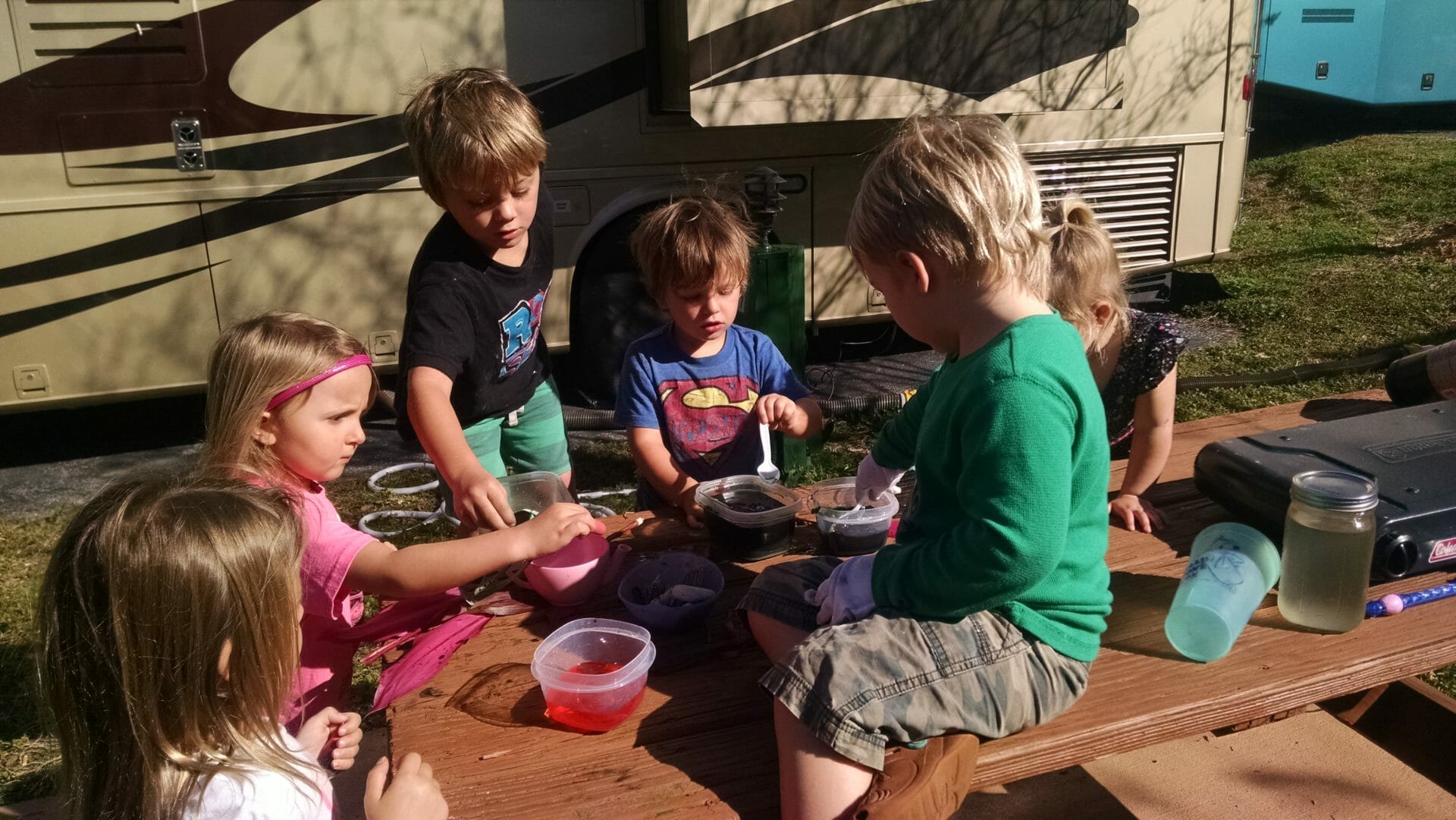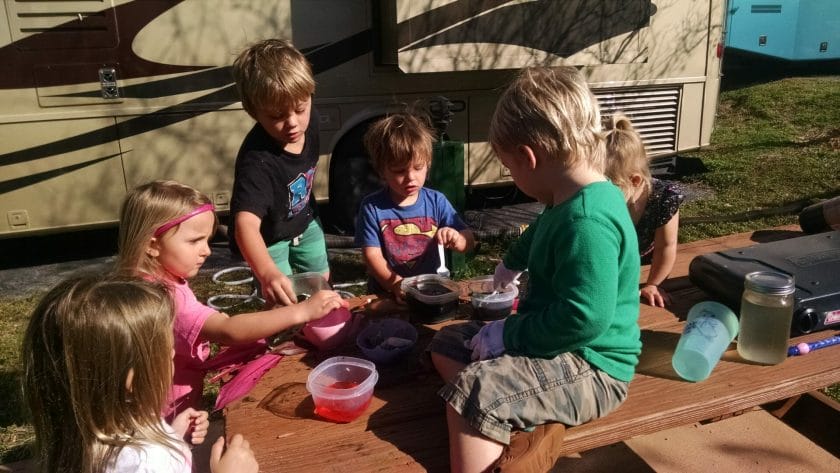 Our first Fulltime Family Rally! Fulltime Families is a group of other families who are either currently traveling, plan on traveling, or have traveled.
I have to say I was not prepared for the Chaos that was the rally or the 3pm Happy hour everyday!
We got there on Sunday and were super excited to see my sister and her family who after a few wrong turns coming down from Wisconsin finally made it! It was so awesome to see them again and we were so excited to be spending the week with them! Plus my parents joined us on Monday – which made it even better!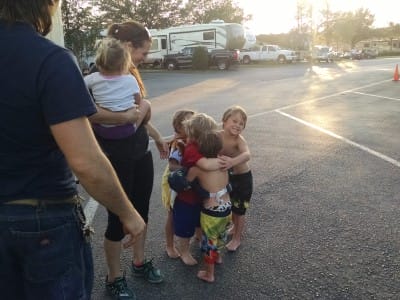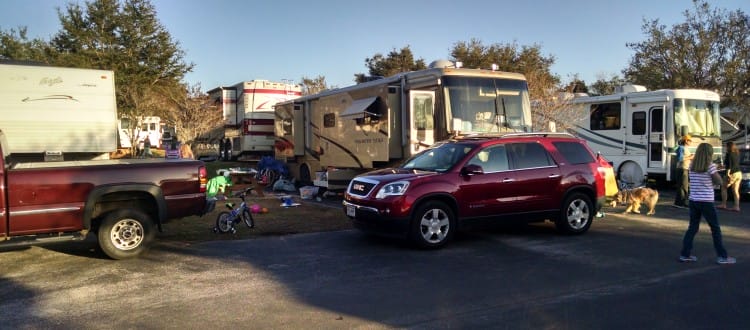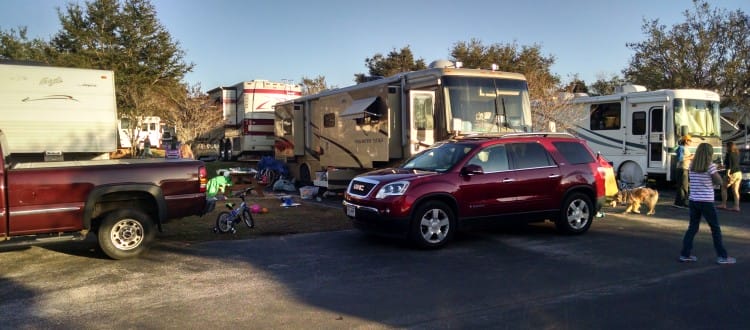 After that more and more families showed up and it kept getting better and better! Right away the kids hit it off with the new kids they met and we enjoyed hanging out with families we had met at Thousand Trails Orlando (the previous 2 weeks) and also new families that we met at the Rally.
We were glad we had gotten there on Sunday since it gave us a few days to get settled before the rally started on Wednesday.
Wednesday kicked off the rally with a trip to MOSI (Museum of Science and Industry in Tampa) . We had a large group and the kids had so much fun exploring the museum and going to the planetarium show.
Wednesday night was movie night. The kids were engaged for all of about 30 minutes! After that they just wanted to run and wrestle and run some more! We quickly learned the movie was not working for us so we headed out to the park. At this point we had really connected with 3 families in particular since each family had a boy that was around Carson and Cannon's age and a girl around Melia's age. The 5 families headed to the park and the kids had so much fun!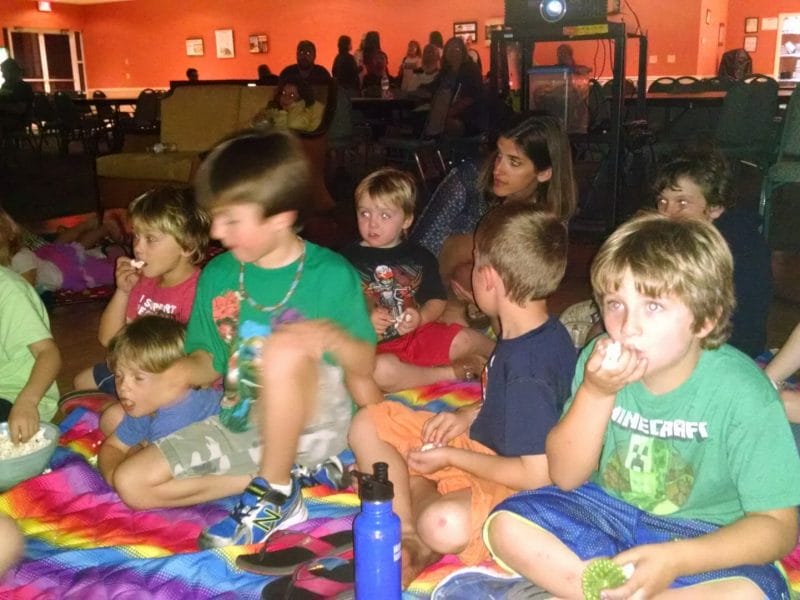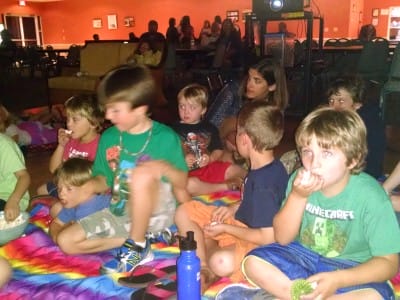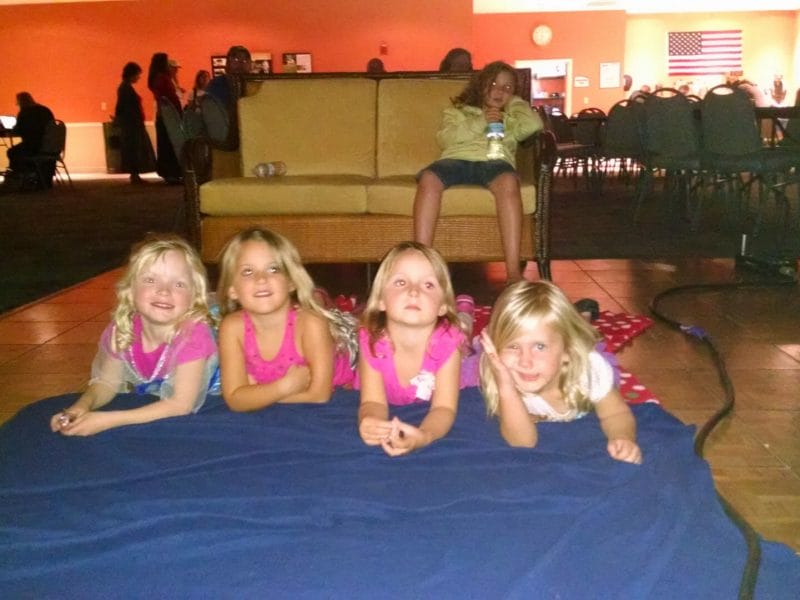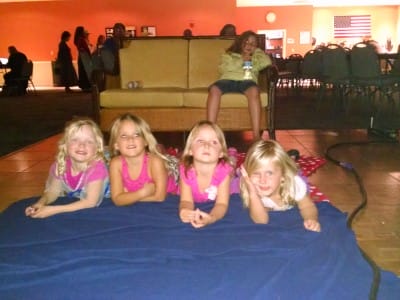 Thursday morning we were up and at it again and headed to breakfast (with our Lazy Days site we received breakfast tickets and lunch tickets – so we ate for free a lot of the days!). After that it was go, go, go again! This was the start of the official rally so we checked in at 11am for brunch – it started to feel like we were on a cruise with all of this food! After that all the kids wanted to do was go to the pool, play with their weapons, play dolls, play dress up, etc! And we were always ready for happy hour at 3pm (which just happened to be right next to the pool!)!
The kids LOVED the pool and loved being able to spend time just swimming and playing! The rally had kids crafts and seminars for the adults going on and we did a few of them but for the most part the kids just wanted to play and swim – and that worked for us!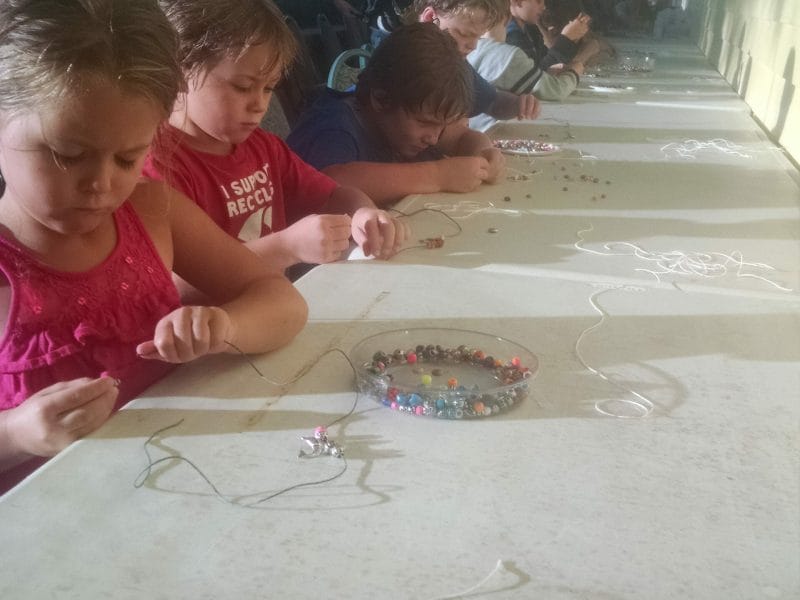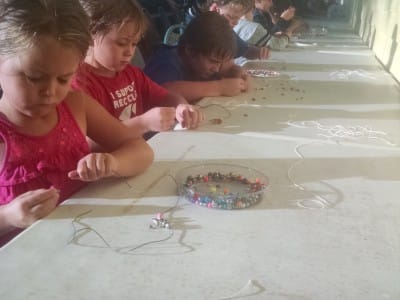 I was definitely not prepared for the constant action and intensity of the rally and the need for the kids to be playing with their new friends every single minute. But it was so great! Our swords and weapons were a big hit and so was Melia's tent and inside Megan and Jake's RV.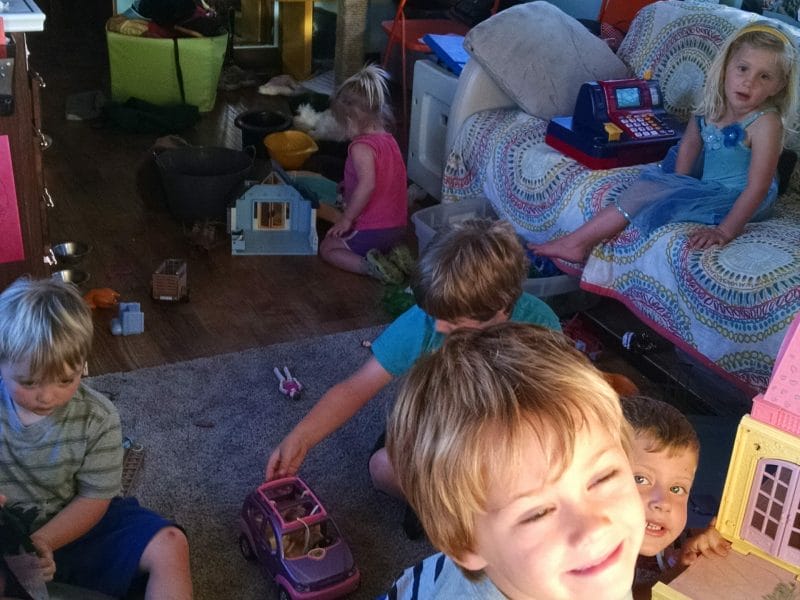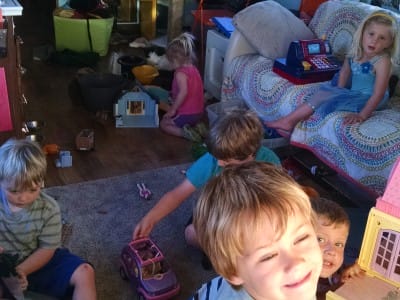 On Friday we headed to Clearwater Aquarium to see Winter and Hope from Dolphin tale! That post will be coming soon!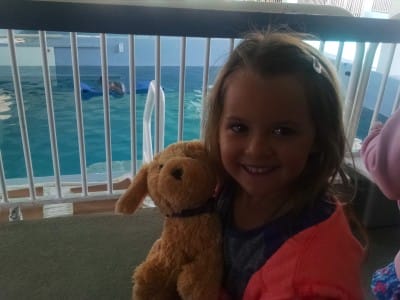 On Saturday they had a parade of homes where about 20 families opened up their rigs so people could walk through to get ideas and to see how other people are living on the road! It is always really cool to see inside other people's rigs and to get ideas! Throughout the week there was a photo scavenger hunt that we had participated in and Saturday night was the raffle for prizes and a bonfire and dessert buffet!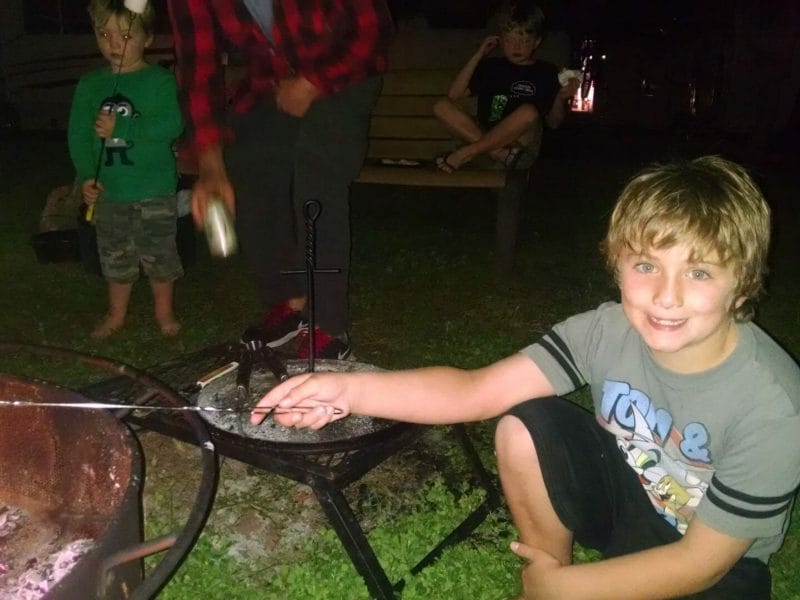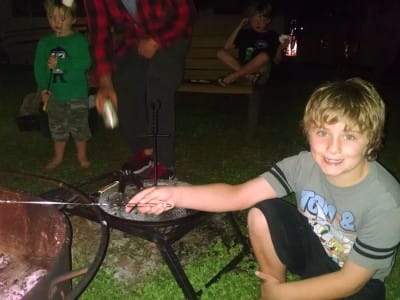 A few Pictures from the Scavenger Hunt: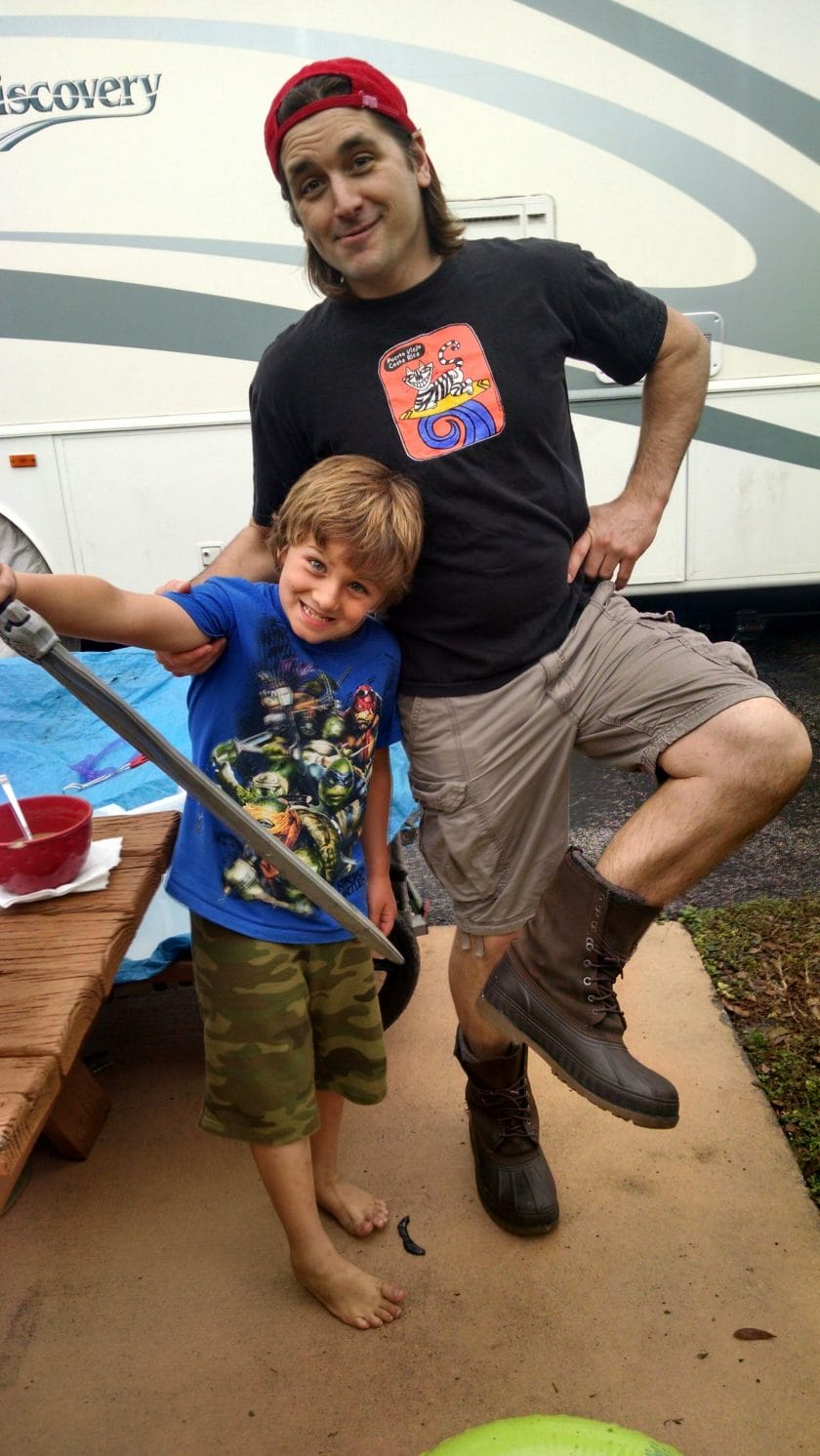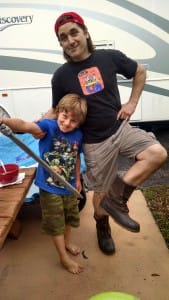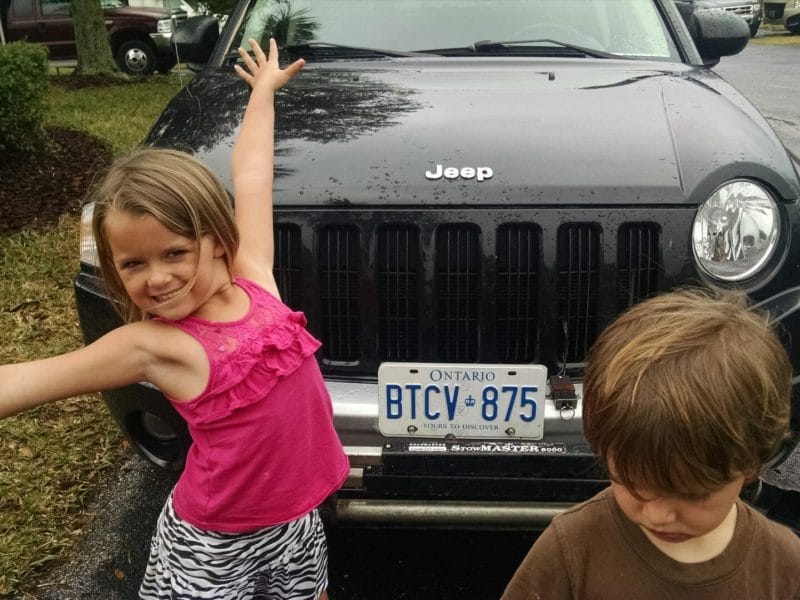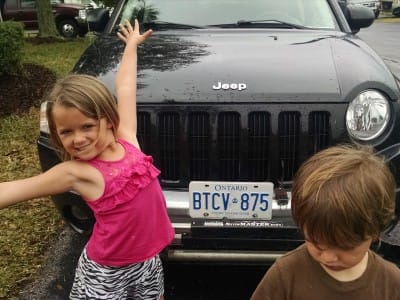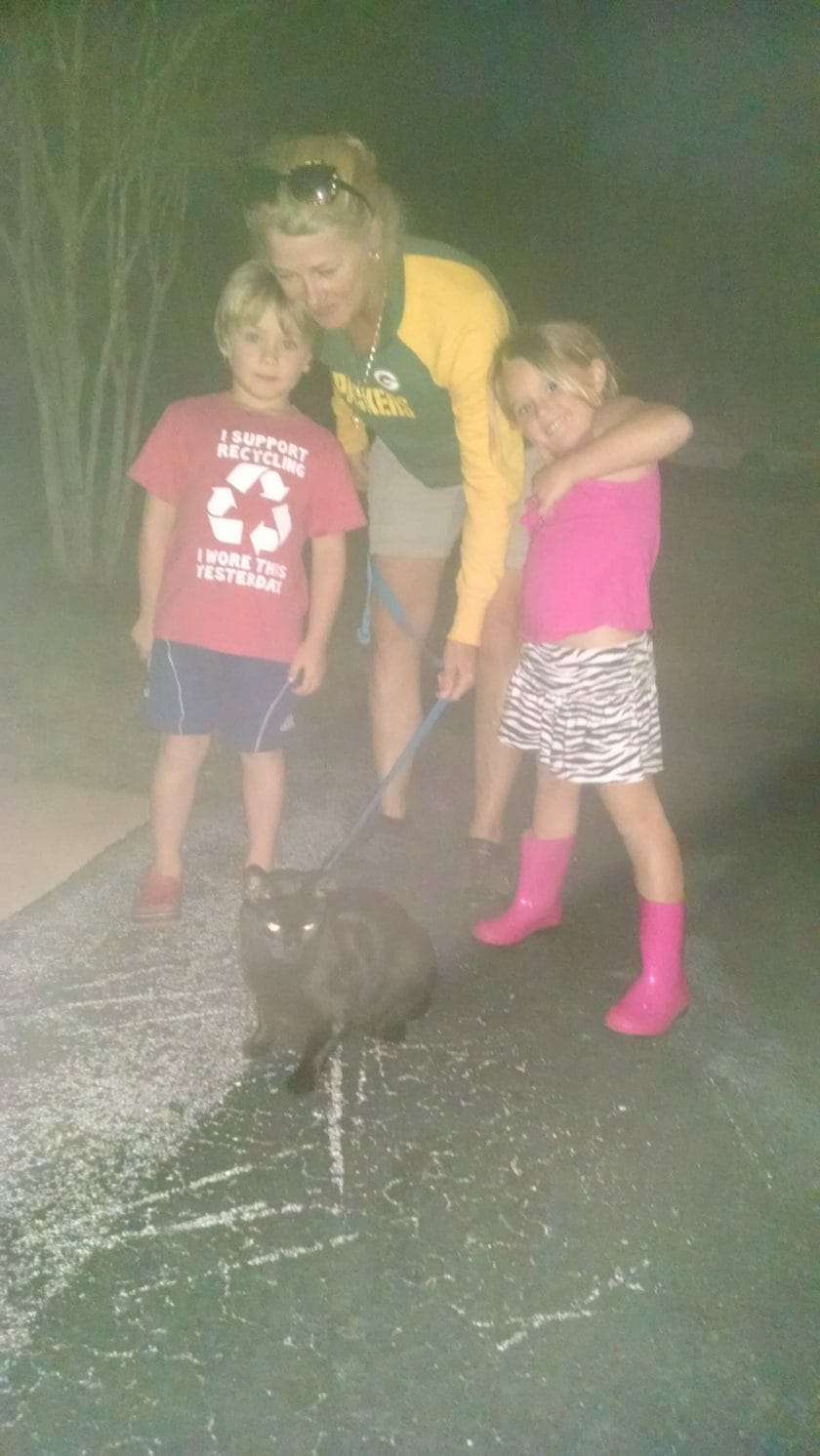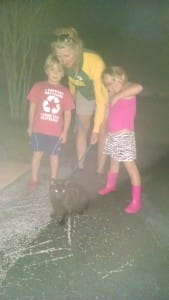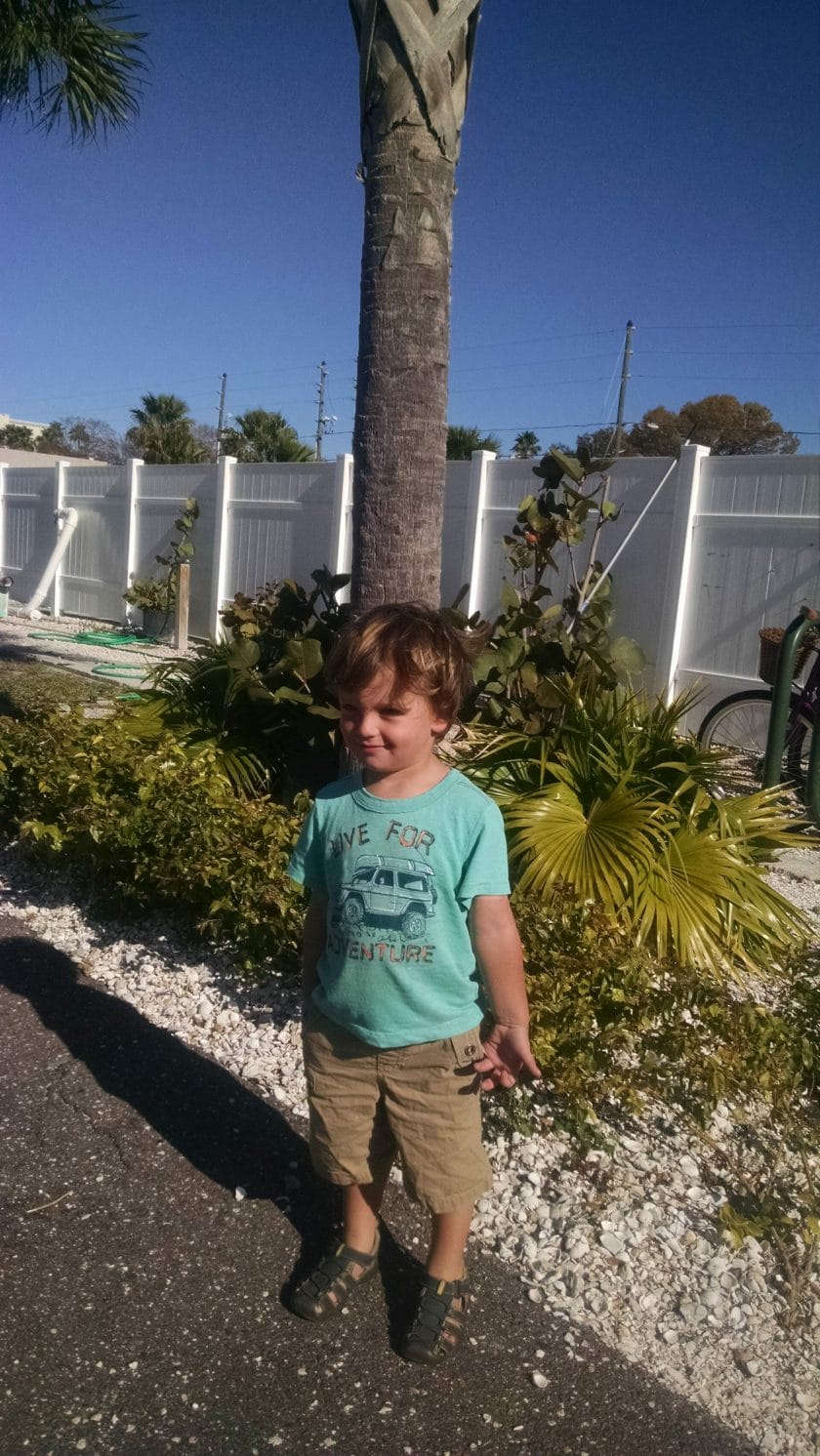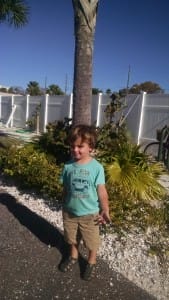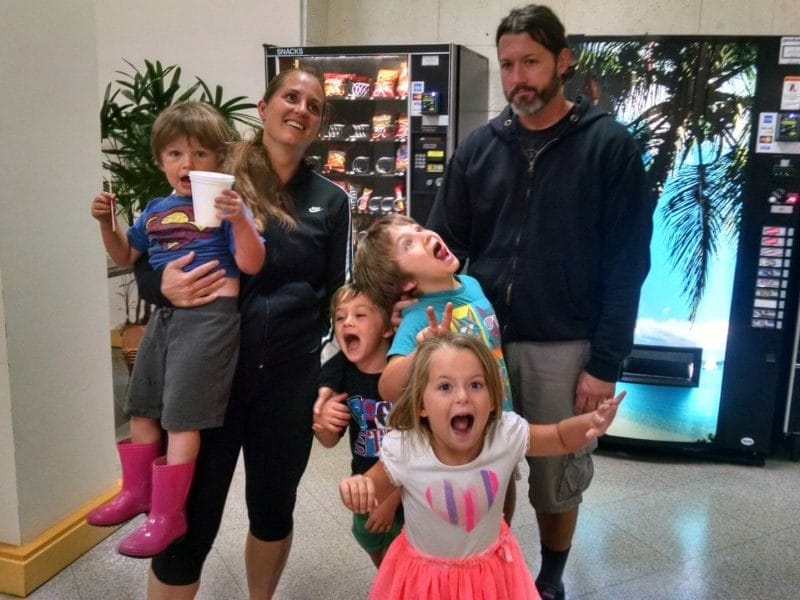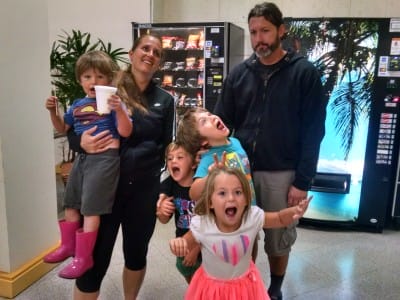 As the rally continued so did the fun, pool time, and play time! By Sunday everyone was exhausted – Craig and I especially! We finished the rally up with a pool party on Sunday and by Monday we were heading to our next destination. As Chaotic and Crazy as it was it was just as Fun and Enjoyable and we were very sad to see the rally end.
We improved on friendships that had been started prior to the rally and made new friendships while we are there. We are excited to keep building on those friendships and have already made plans to reconnect with families down the road!
If you are interested in this lifestyle I would highly recommend a Full-time Family rally! Even if you aren't traveling yet you can still come and get a feel for what this life is all about!
RV Park Review:
The rally was at Lazy Days RV park in Tampa, FL. The park itself was nice with concrete pads for parking. The sites were on the smaller side and I forgot to mention that our RV got backed into by the people behind us and broke our tail light! That shows how close the sites were. The Pool was really nice! It was outdoors but was inclosed by screens so no bugs got in. They have a bar/restaurant right by the pool area – with happy hour from 3pm to 4:30pm almost every day! With your site you also get 2 free breakfast and 2 free lunch tickets each day! You have to cross the street to their sales center in order to redeem them. But you are able to use as many as you want at one time so we were able to feed all 6 of us both breakfast and lunch for free! Then we picked up a few extra tickets from people who weren't using them so we had free breakfast and lunch every day we were at the campground! The food wasn't that great but it was free and we didn't have to do dishes!! We probably wouldn't stay there again unless we were coming back for another Full-time Family Rally!!
DISCLOSURE: This post may contain affiliate links, meaning I get a commission if you decide to make a purchase through my links, at no cost to you. Please read my disclosure for more info.