LEGOLAND! Everything is Awesome!!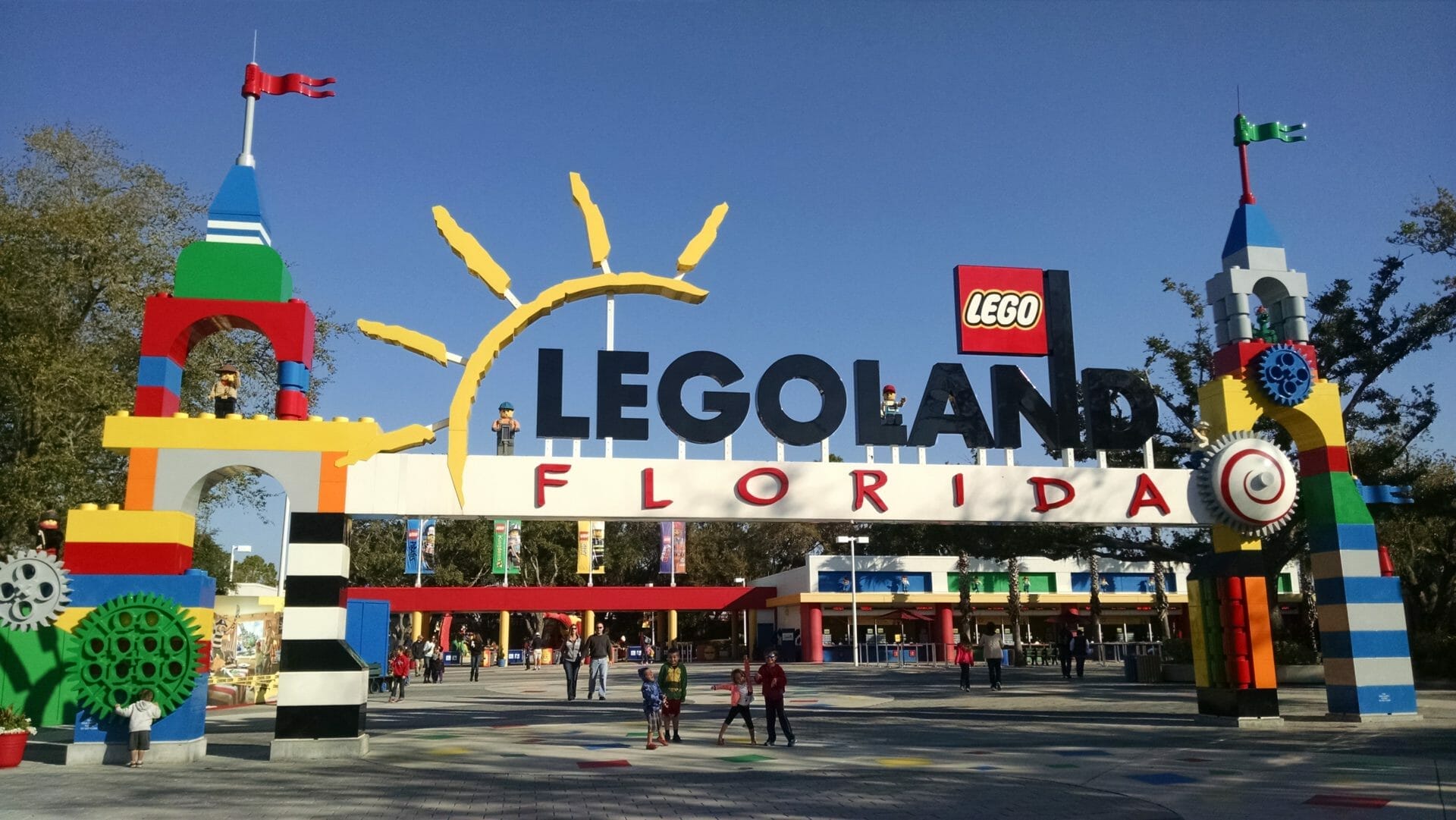 We had heard great things about Legoland so we were excited to check it out!
Disney is Disney but that also means LONG lines, huge parking lots, lot's of people, and big parks. Legoland on the other had was smaller and much easier to maneuver through.
We went with the Full-time Family field trip so we were able to get majorly discounted tickets and we were there with a lot of the great families we had met at TTO and the Rally! Luckily my parents were still in the area so they were able to come with and help me with the kids while Craig was working.
We started off by doing the carousel – because of course no matter how old you are you have to do the carousel! We then headed into Miniland. Miniland is a large area with awesome Lego sculptures – from a Nascar Race to the Vegas Strip to Star Wars. It was really cool and we had fun just walking around looking at everything and pushing the buttons to make water squirt or the legos move. The kids got a kick out of surprising me by shooting water at me from the Lego pirate ship!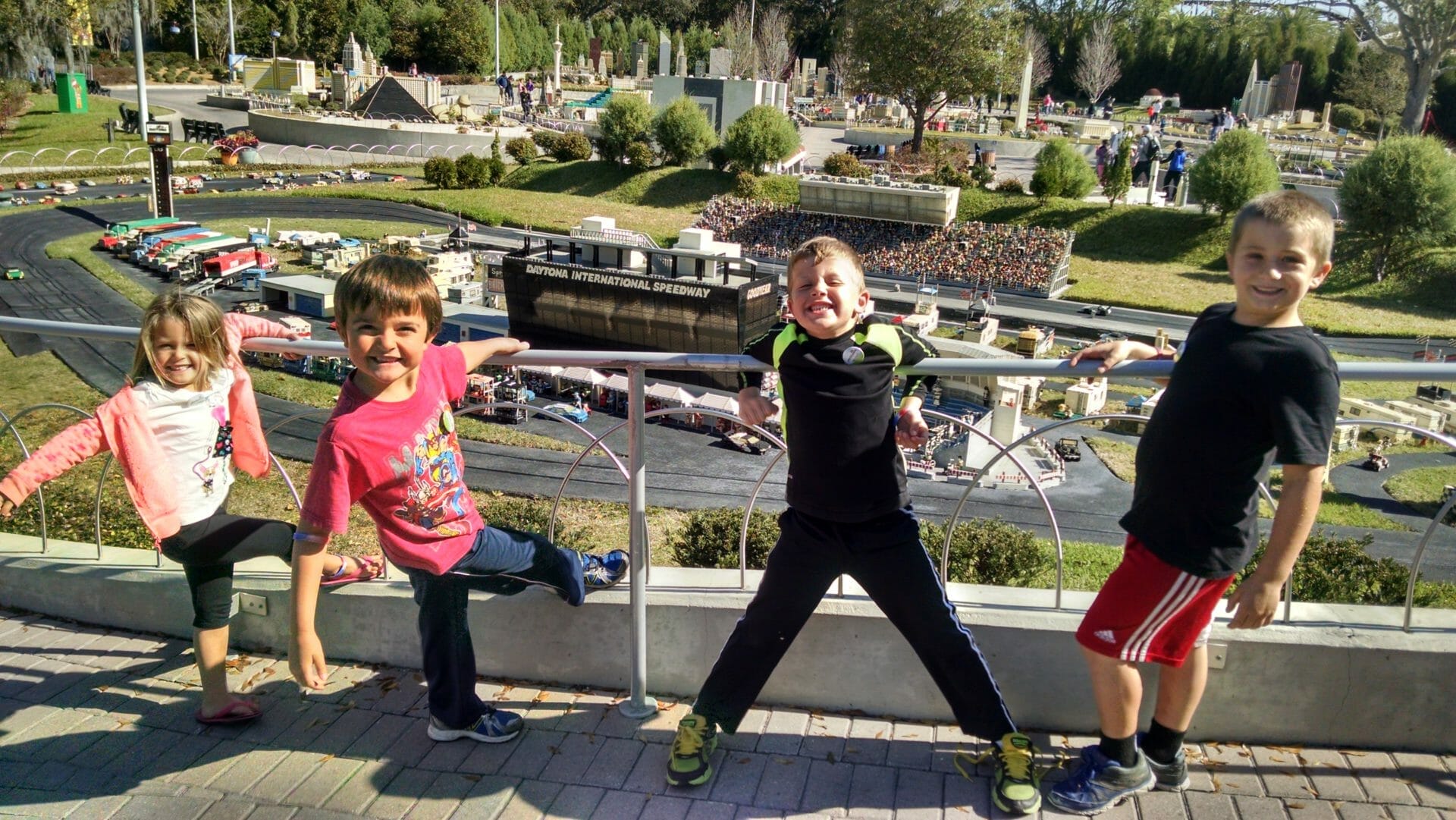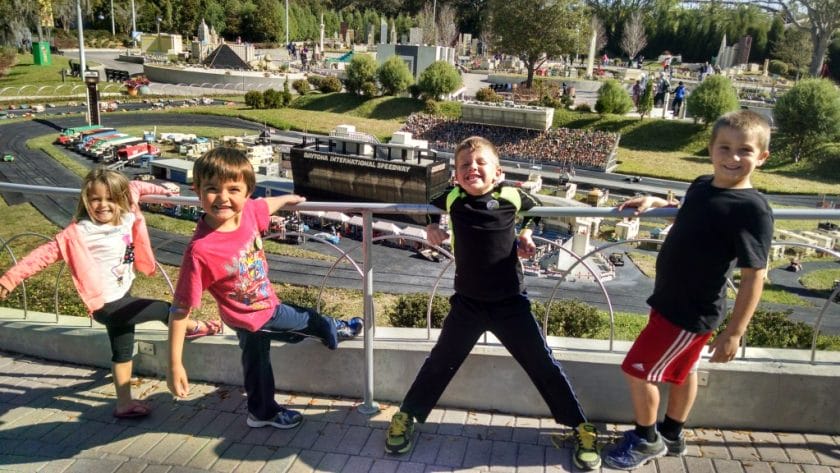 Next came the first big roller coaster! Luckily my parents were with me because there were height restrictions so Knox wasn't able to go (him and my Dad went and found things to do), and then Melia and Cannon needed an adult with them. So after figuring all of that out we headed to the roller coaster. Here is how that went:
Carson: Not to sure he likes roller coasters . . . thinks he is having fun . . .but just isn't sure. . . yet wanted to go on again!
Melia: Holy Sh*t I don't like this . . . wait yes I do this is fun . . . can we go again?!
Cannon:YIPPEE!! Throw your hands in the air like you just don't care!! Let's go again!!
Mommy: I use to really like roller coasters . . . I'm not so sure anymore . . . but I will do it for the kids!
We ended up doing a few more roller coasters and it was nice because none of them had upside down loops – so it was perfect for this age. The only hard part was the height restrictions. I wish it was more consistent so if your child was 36 inches tall you knew you could go on the majority of the rides – however this was not the case. To go on everything you needed to be at least 42 inches tall and have an adult with you.
Another reason this is a park for young kids – they had lego building stations that the kids could play at while you waited in line for the rides. Score!!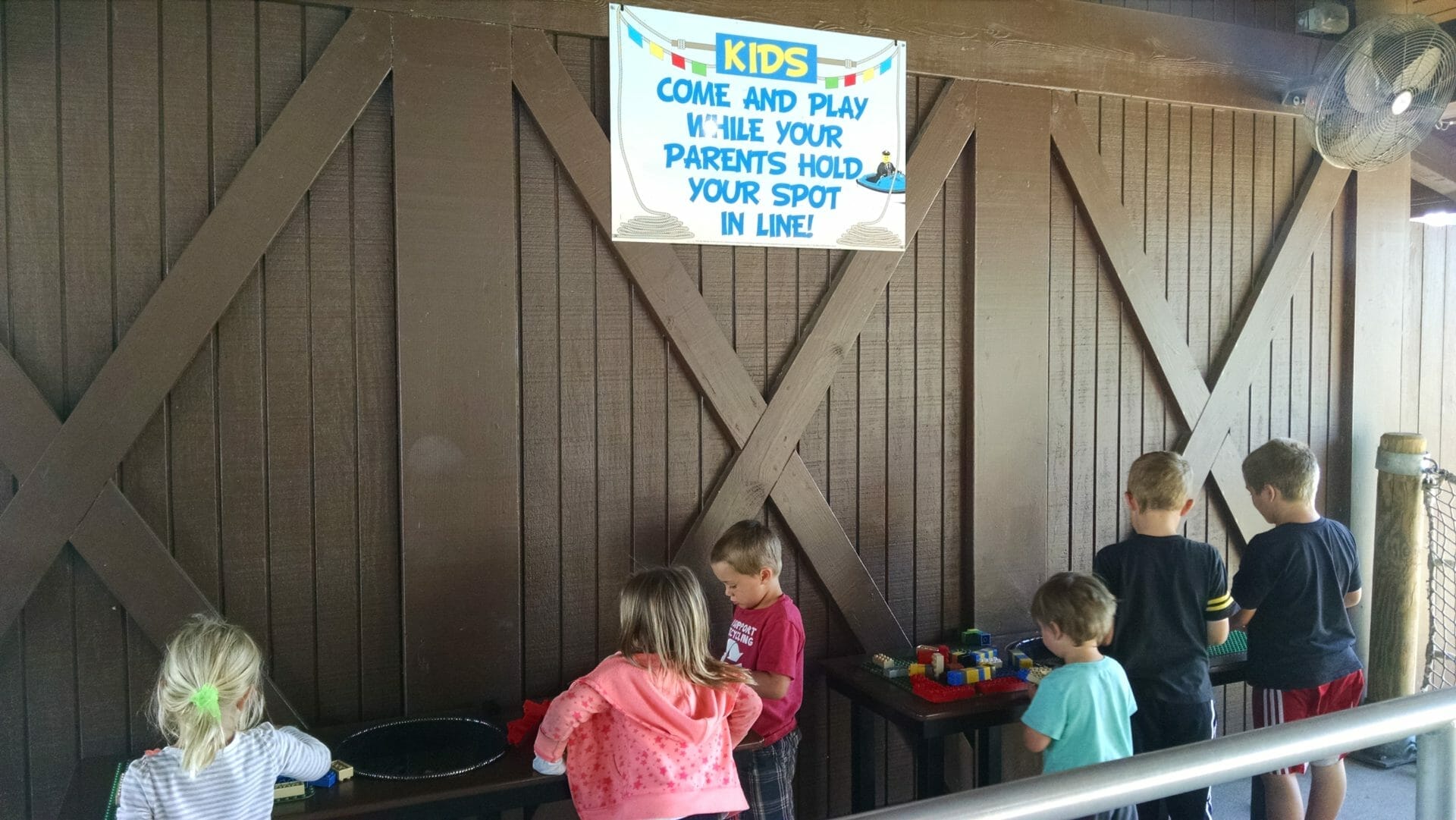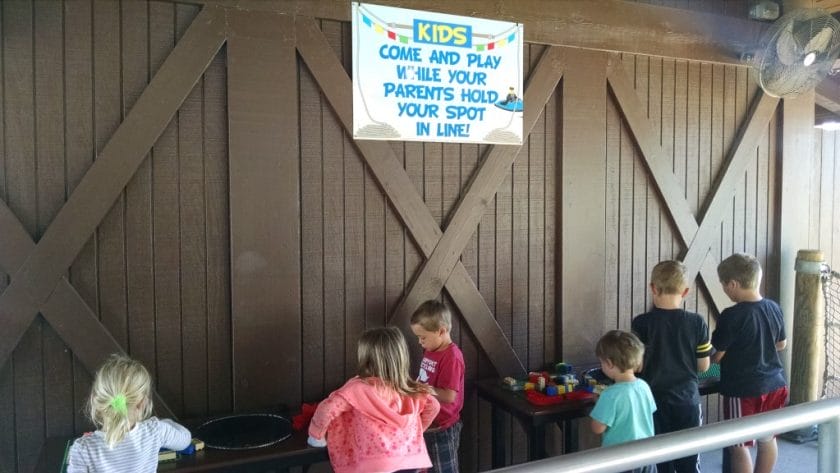 We did a lot of the slower rides and the kids enjoyed those just as much as everything else. The Mom's kept looking at each other and saying we couldn't believe they were enjoying the rides that were clearly for way younger kids – but they were so we went with it!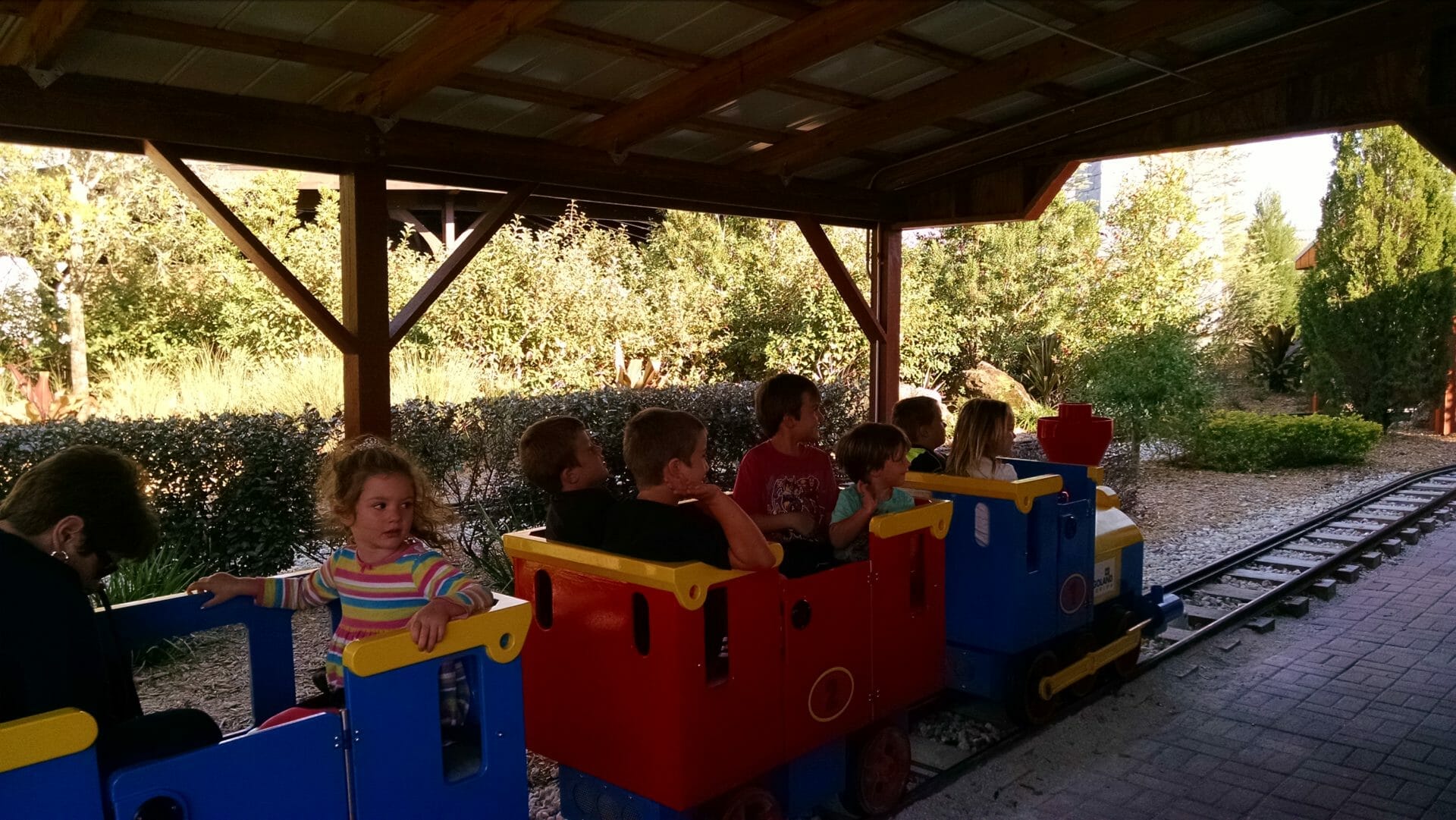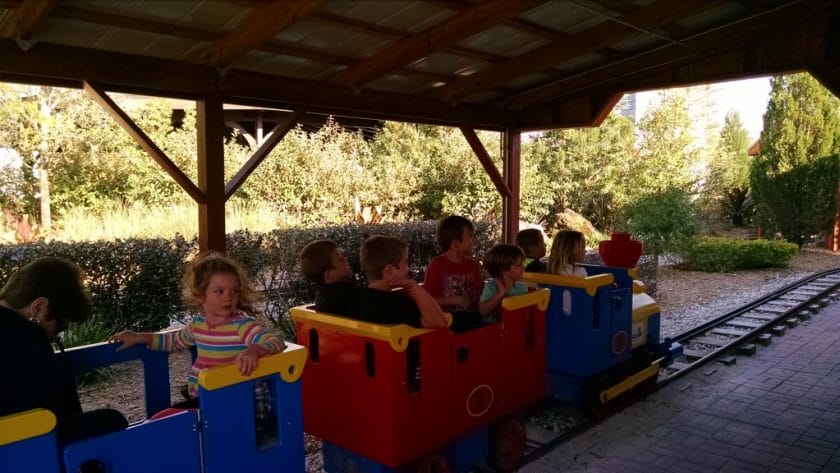 Everyone attended Driving School and that was really cool. Carson said it was just like being on the real road! Knox did not want to get out of his car!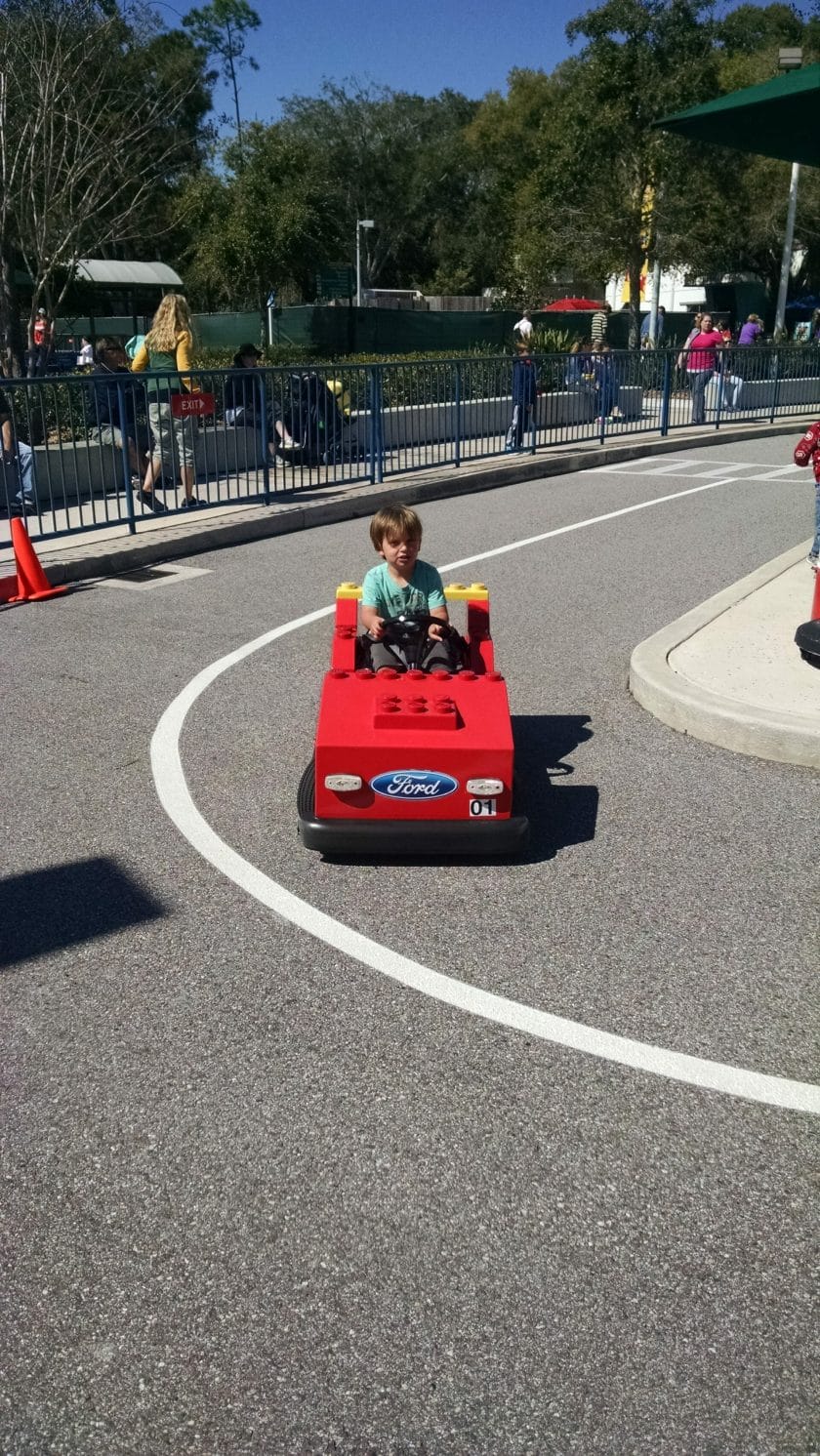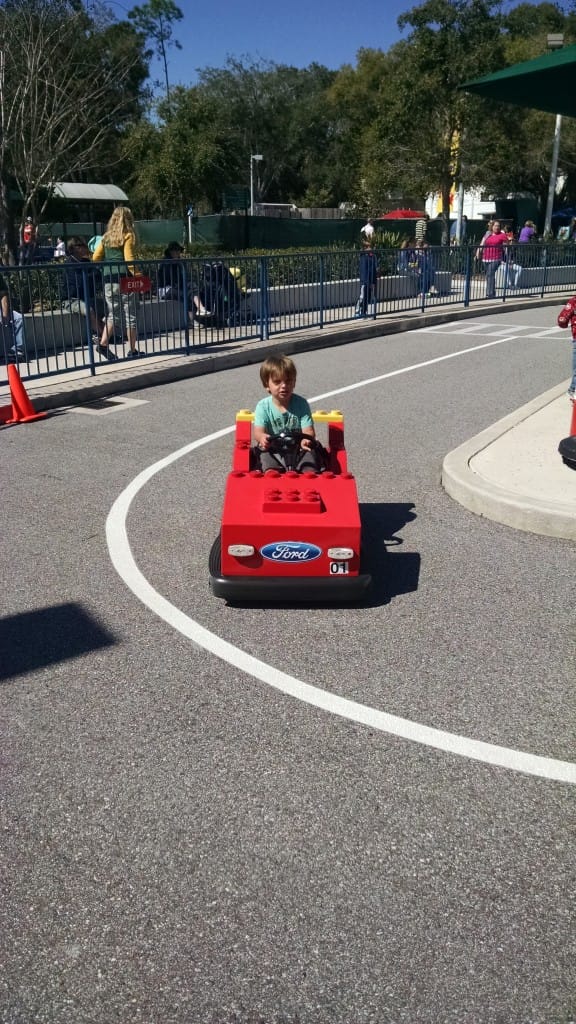 We watched one show: The Big Test. And the kids thought it was hilarious. They also had 4D movies and the Pirate show and we were disappointed that we missed them.
We did the mini figure exchange. You bring your own Lego mini figures from home and then you are able to trade them with the workers (who wear them on their name tags), throughout the park at trading stands, or off of the wall at Guest Services. The kids had fun picking out new figurines!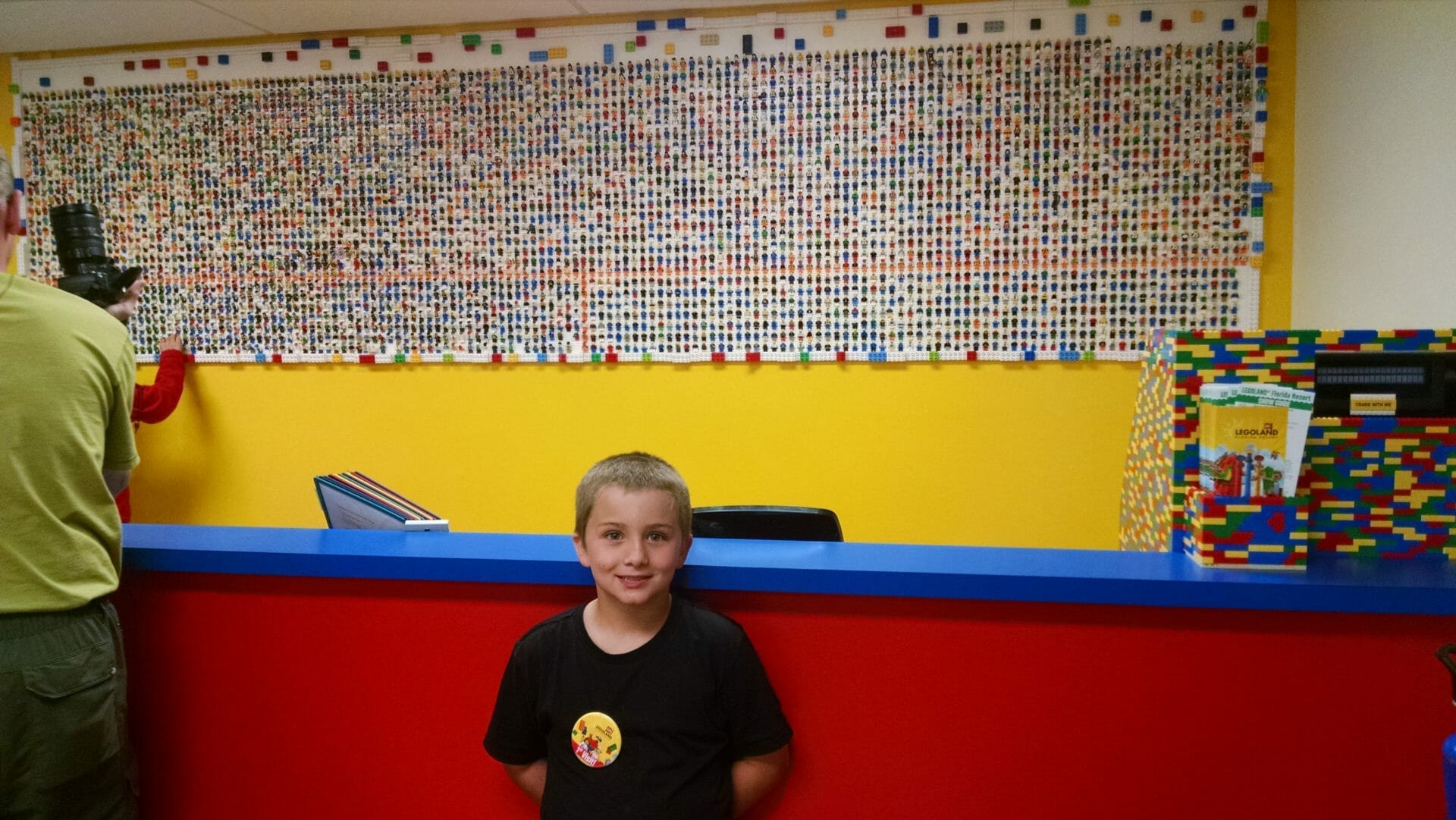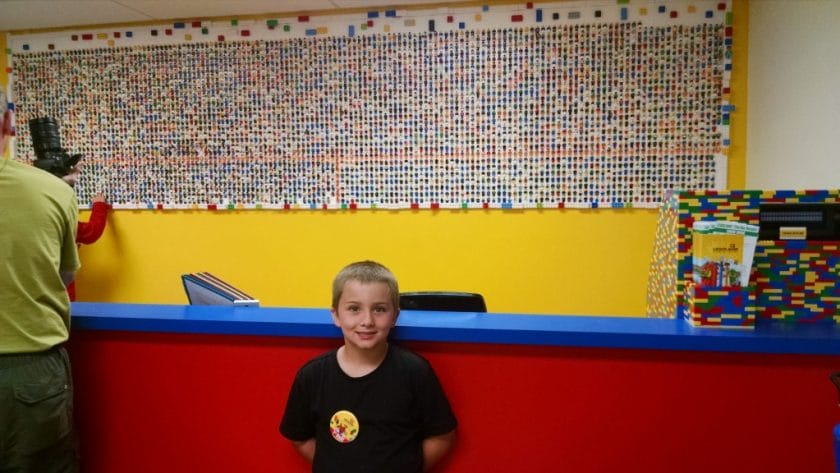 They also had a large playground so for the last 20 minutes we went over and the kids had a ball just running and playing!
Unfortunately the park closed at 5pm. We were there when the park opened at 10am and we weren't ready to leave. We definitely wished they had stayed open later. And given the park hours we could have done the park for 2 days. Legoland lived up to its expectations! It is the perfect park for younger kids.
Pros:
Perfect for younger kids (check out this great list of amusement parks for toddlers!)
You can walk right to the parking lot (no tram needed)
You can bring in your own food
You can get a 1st time visitor pin at Guest Services
There are a lot of shaded areas
They have Lego building stations for the kids to play at while waiting in line
Stroller rental
Nice workers
Mini Figure exchange
Cons:
Not as efficient as it could be (but was usually ok because the workers were so nice)
Didn't have all the cars running on rides – if they did lines would have been even quicker
Only open until 5pm
Overall it was well worth it and I would highly recommend it for younger kids. From everything I have heard you can almost always get some sort of discounted ticket. So if you are planning a trip make sure you do some research to see what you can find!
DISCLOSURE: This post may contain affiliate links, meaning I get a commission if you decide to make a purchase through my links, at no cost to you. Please read my disclosure for more info.