We stopped at the Shipwreck museum in downtown Key West. When you arrive everyone is dressed in costume and they welcome you into the museum. If you want you can take a guided tour where they tell you about things in the museum. You do not have to take the tour. You are free to explore on your own.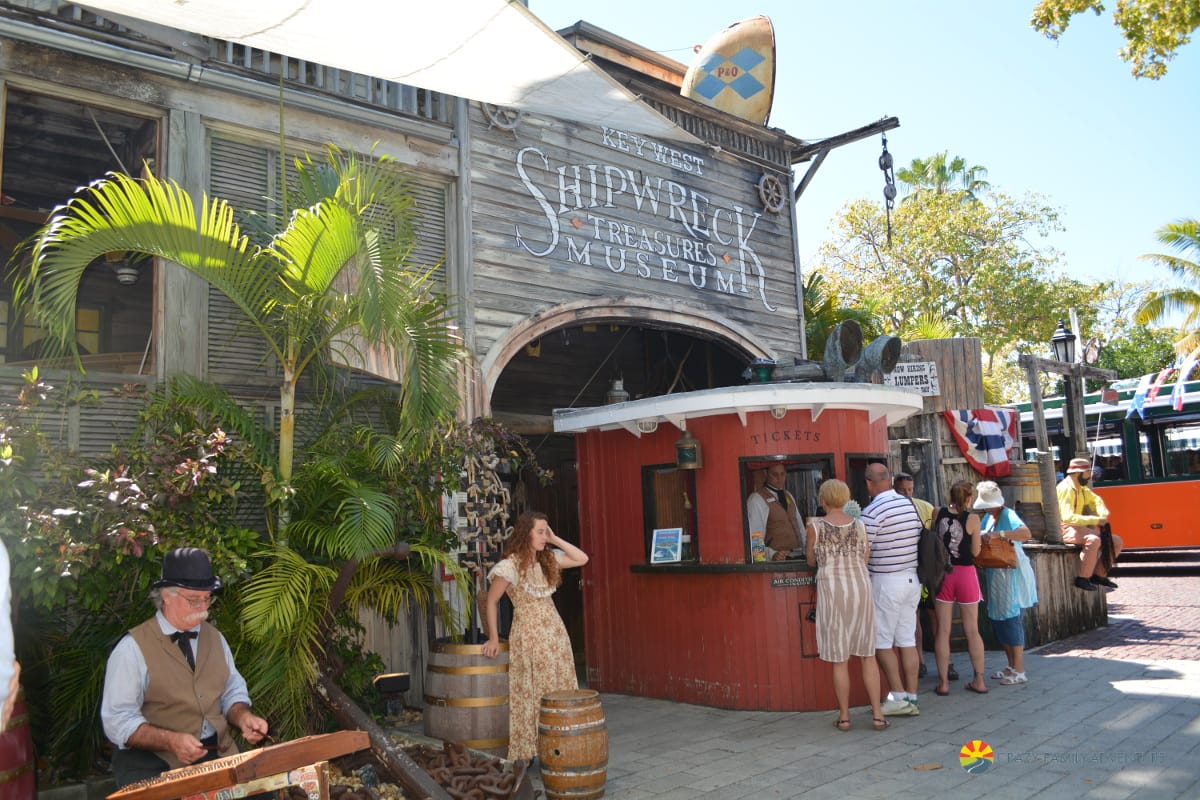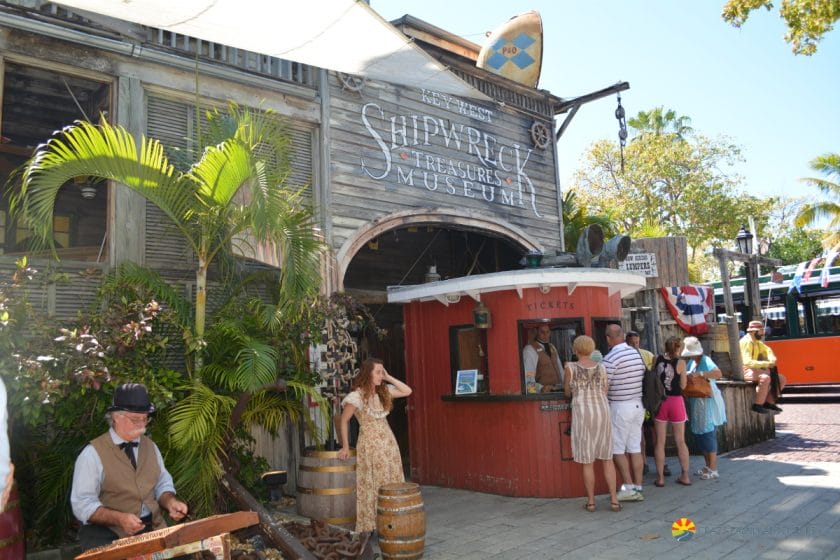 First stop – a 65 pound block of silver! We all got a chance to try to lift it! Then treasure maps for everyone to keep.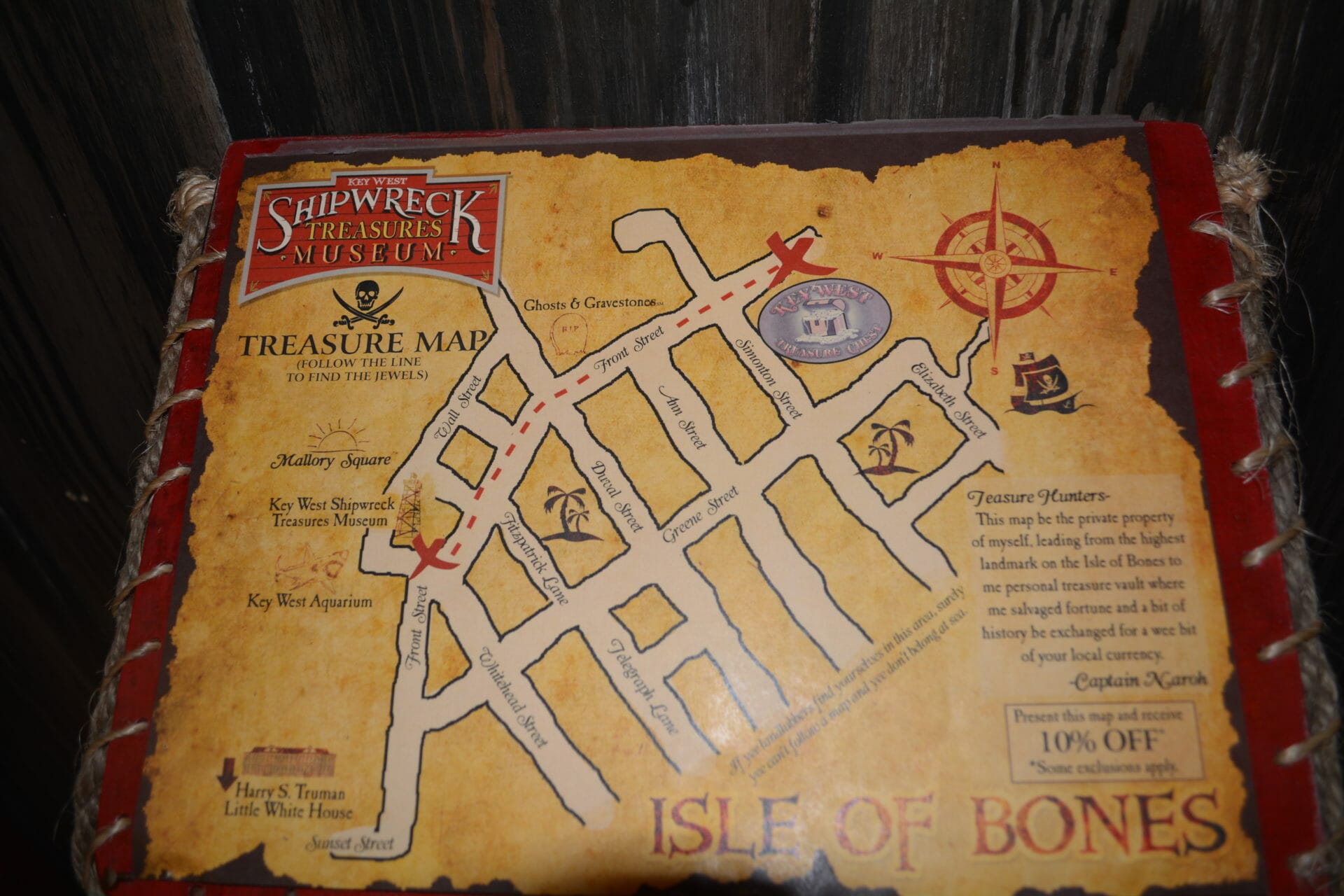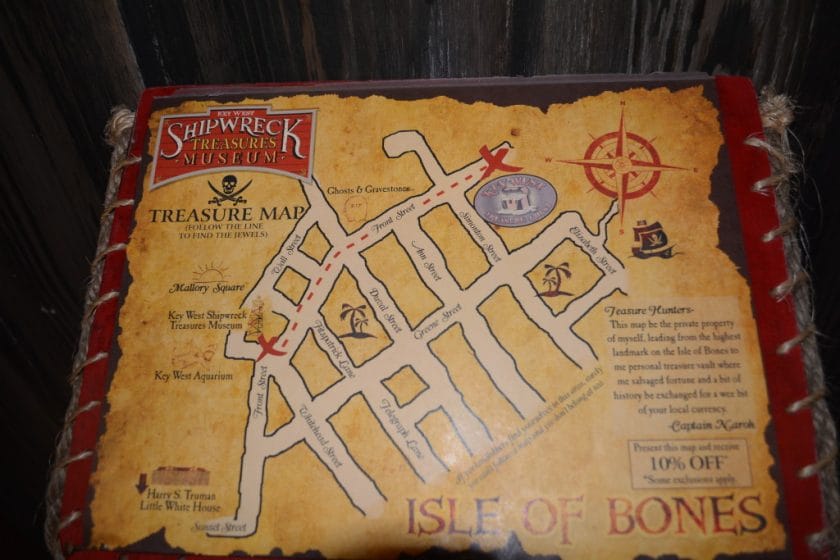 Throughout the museum there are a lot of really cool artifacts from shipwrecks that have happened in the area. You could spend a lot of time looking at all of the different displays and reading all of the cool information. Not so much when you have a 2 year old that just wants to run around!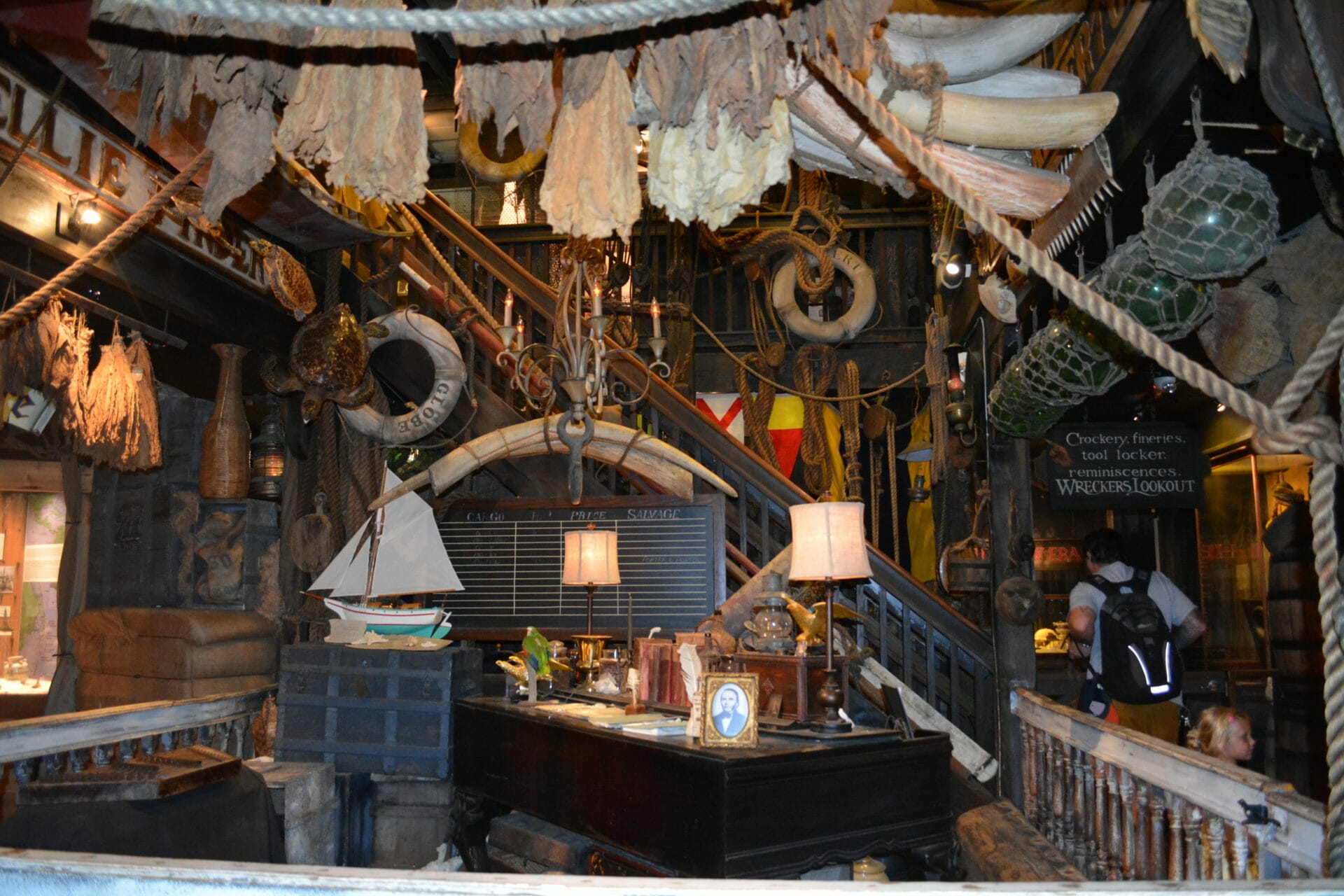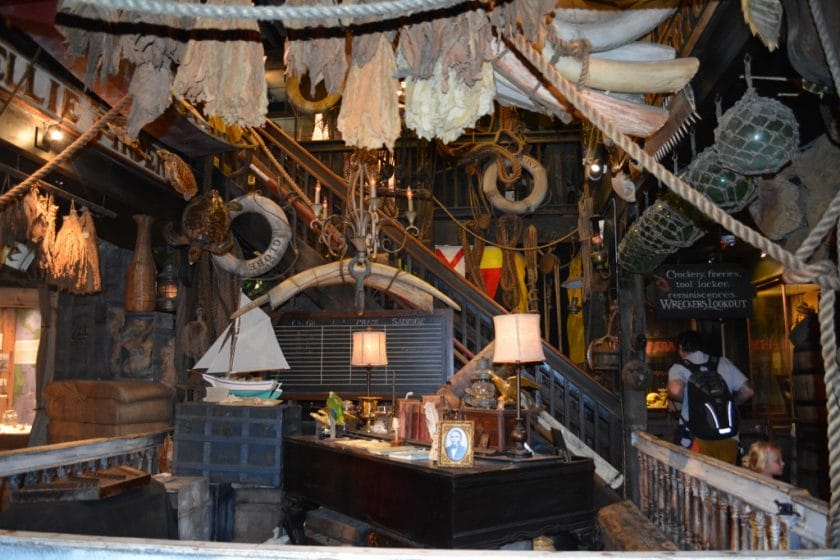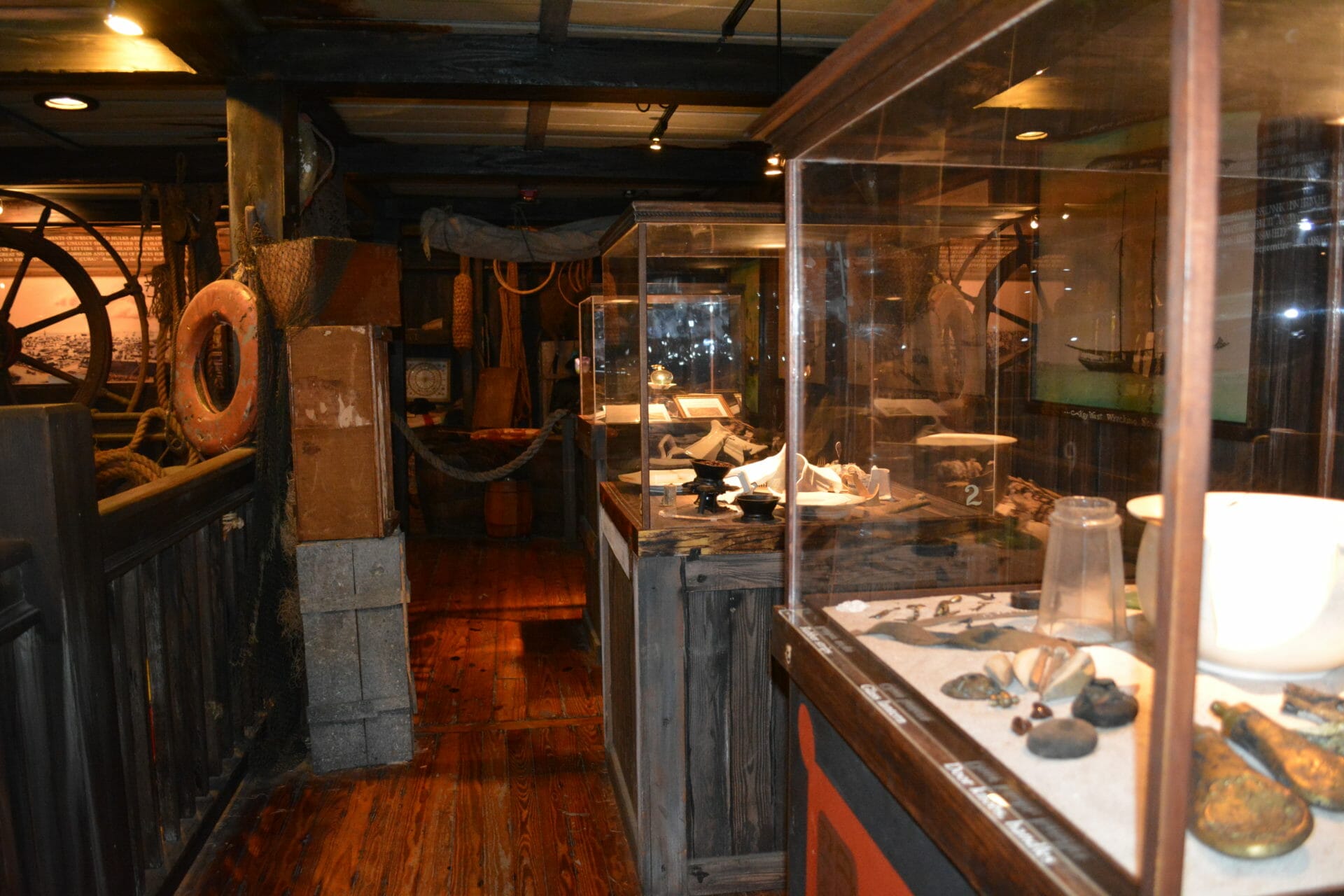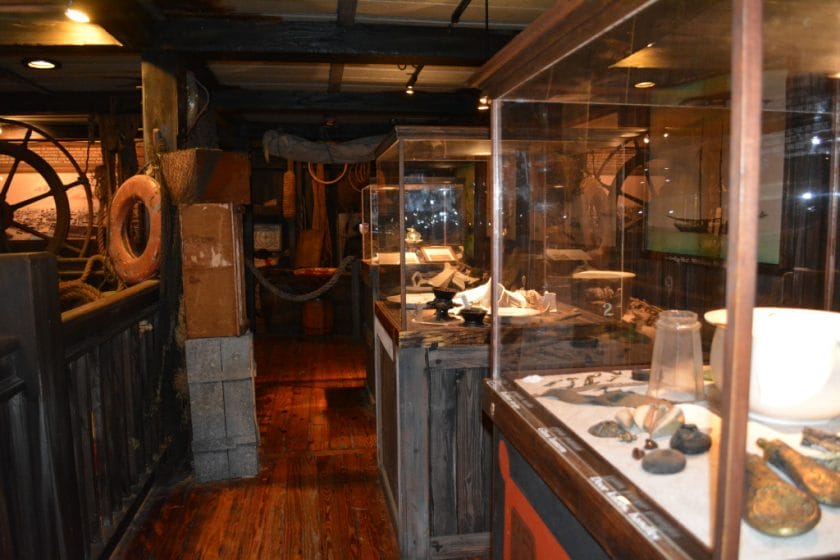 After you walk through the first floor of the museum you can go downstairs – where you are below sea level! To watch a movie about shipwrecks. When it is a hot day in Key West this would be a great way to relax for a little while, take in some history, and hang out in the air conditioning.
Then you can go up to the second floor to checkout more artifacts from shipwrecks. I didn't get to see much since I was chasing Knox the whole time. But I did really like the mini ships they had on display and the old school scuba gear.
From the second floor you can walk out and up the tower. Where you can look for your very own shipwrecks. It was really cool to climb to the top and look out over Key West and the Key West harbor. There were 3 large cruise ships, a bunch of boats, and lots of gorgeous blue/green water.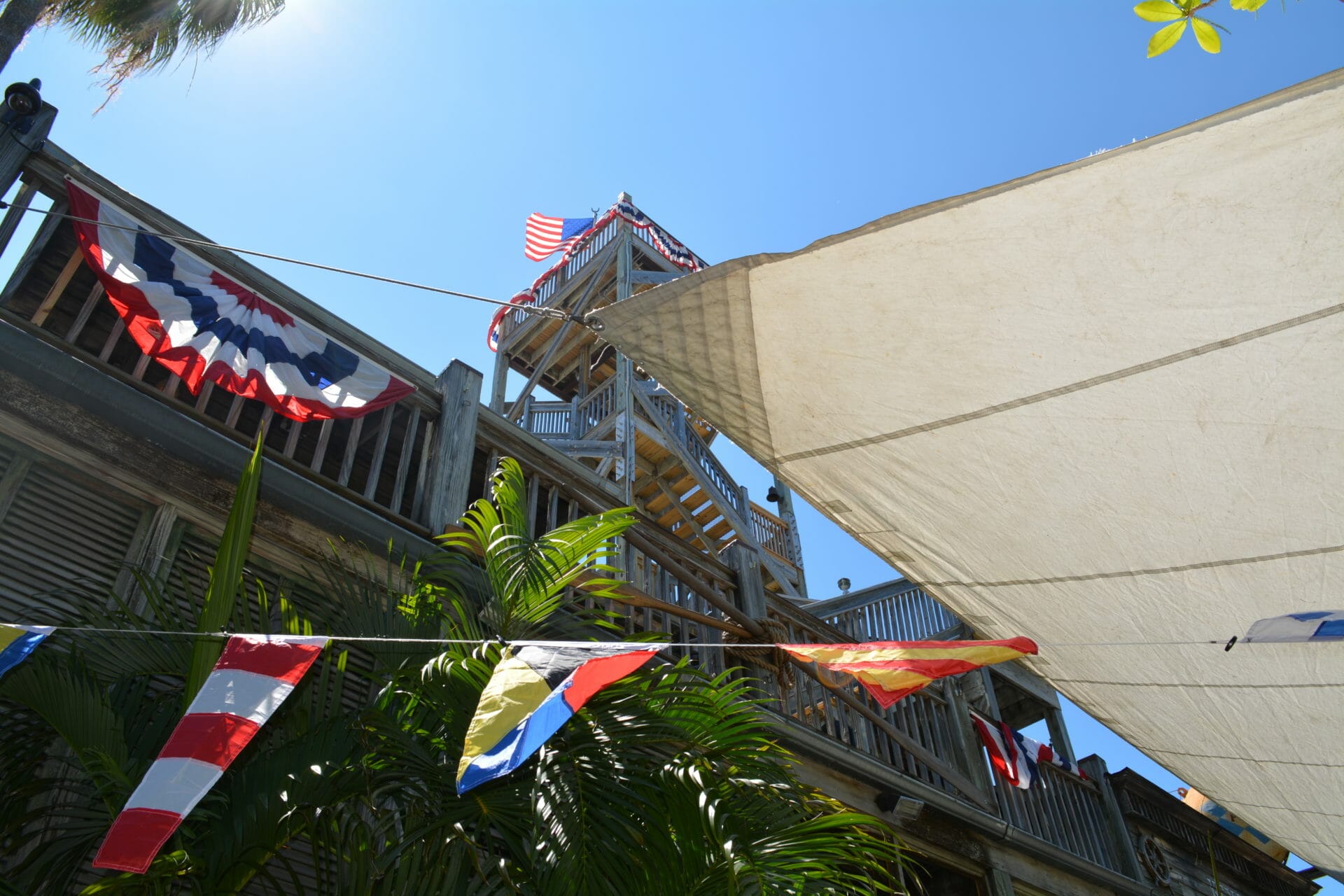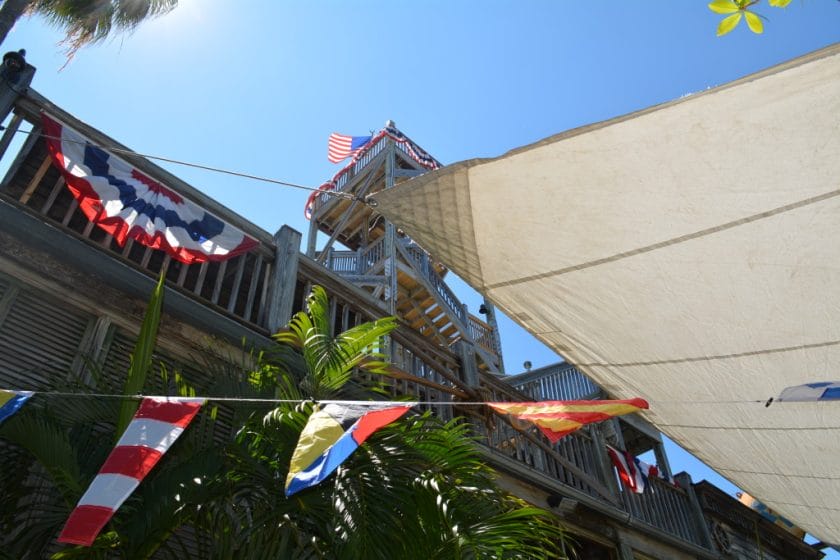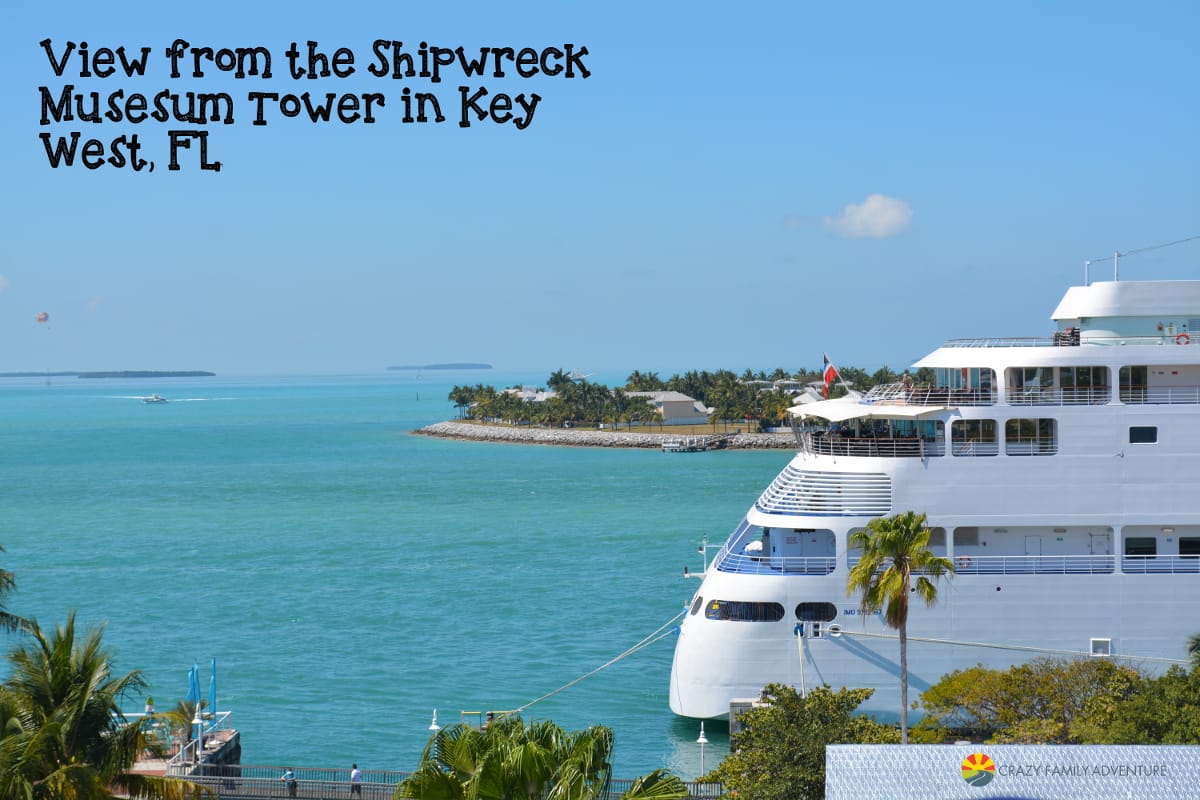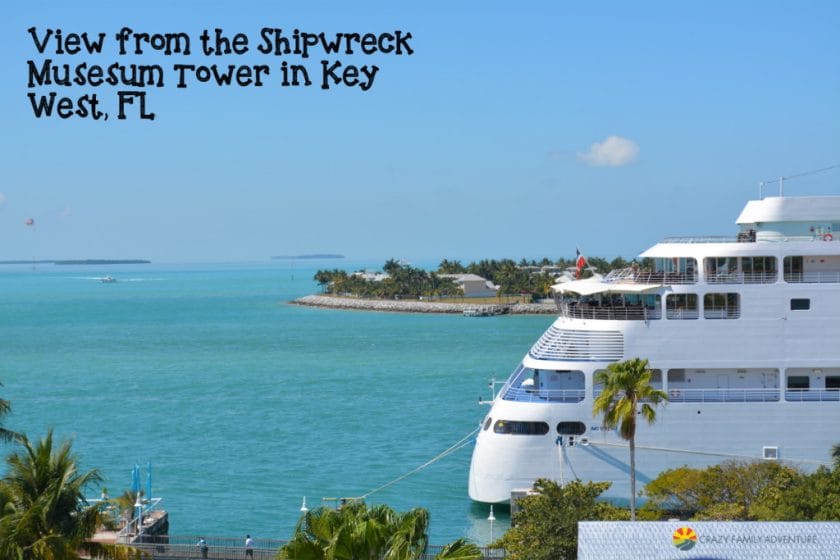 When we were up there it got windy and you could feel the tower swaying! That was interesting. On the way down you can stop and try to blow a conch shell. It actually worked! The kids were able to do it too.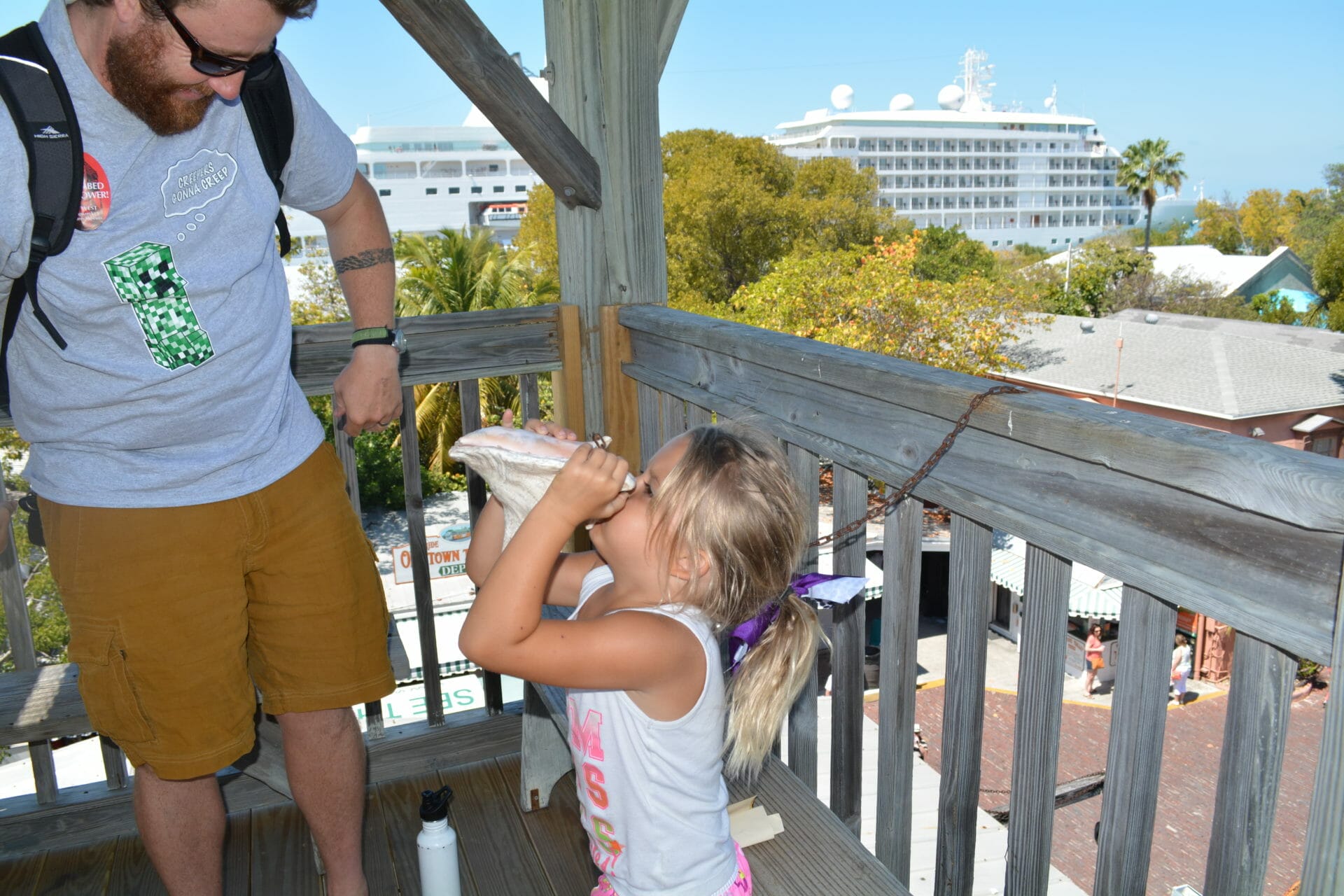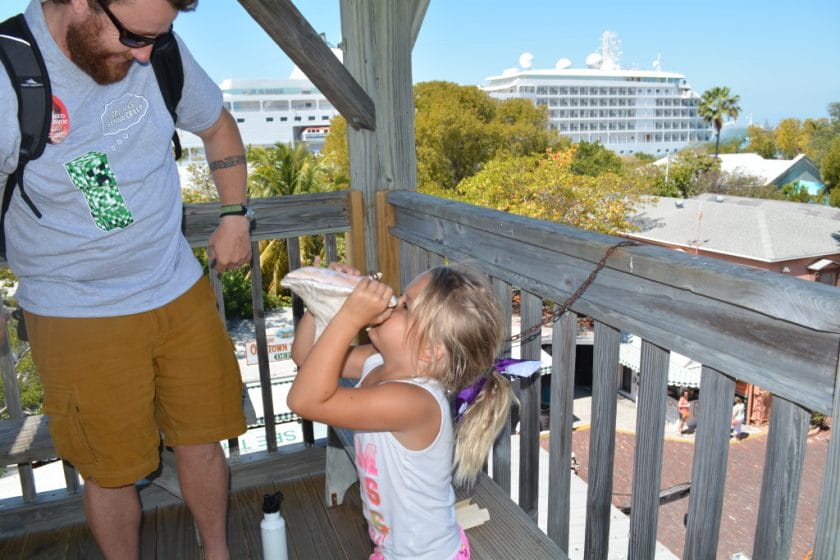 Once we were done we headed out and there were a few more displays outside. A checker board and an old school scuba diving helmet that you could try on.
It was a neat museum with lot's of cool things. I wouldn't recommend it for a 2 year old. But for 5 and up – it would be a great stop to learn about some of the history of Key West, shipwrecks, and to climb the tower to see the amazing view!
Website: http://www.keywestshipwreck.com
What to pack: You don't need anything
Family friendly: Yes for 5 and up.
Busy: Not when we were there but a large crowd was coming in after us
Length of stay: You could stay 1 to 2 hours.
Stroller accessible: You cannot bring strollers in but there is a spot to leave them outside.
Do they have food: No food
Treasures: Don't miss the tower climb. It was beautiful!
Best picture place: The top of the tower and putting on the scuba helmet

RV accommodating: No – there is no parking lot and it is in the heart of downtown Key West. Leave your rig at your campground and drive your car in. You do not want to drive in downtown Key West with your rig! There are tight and narrow streets.
DISCLOSURE: This post may contain affiliate links, meaning I get a commission if you decide to make a purchase through my links, at no cost to you. Please read my disclosure for more info.