At first we weren't even going to attend the Clearwater Aquarium field trip at the FTF Rally. I figured we had been to enough Aquariums so we really didn't need to spend the money on another one. Then one of the Mom's I met at TTO mentioned that it was Winter From Dolphin Tale! I said Wait WHAT?!! Now we have to go! The kids love the movies and watch them all the time. I quickly got on the computer and made sure we could still get tickets!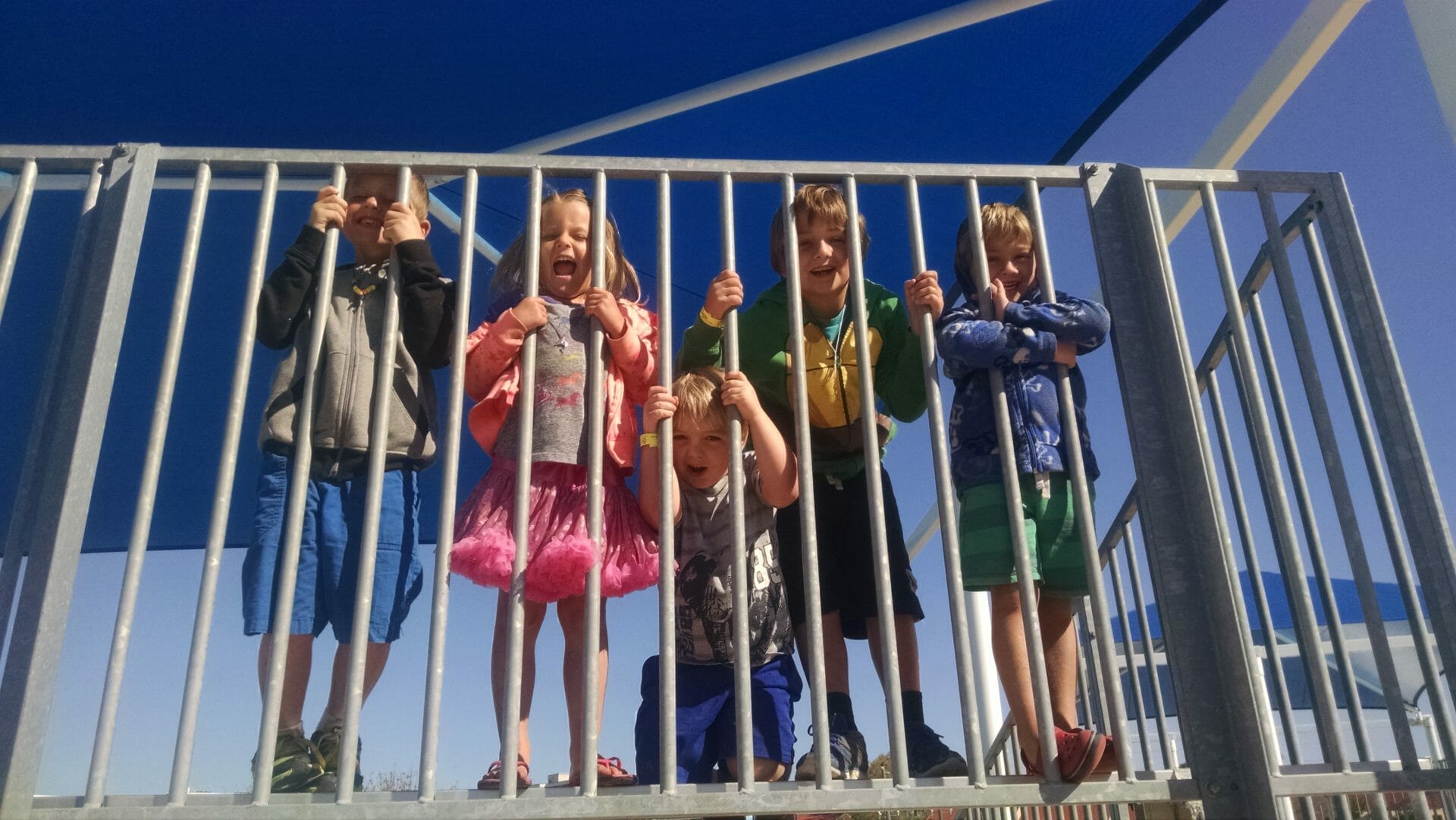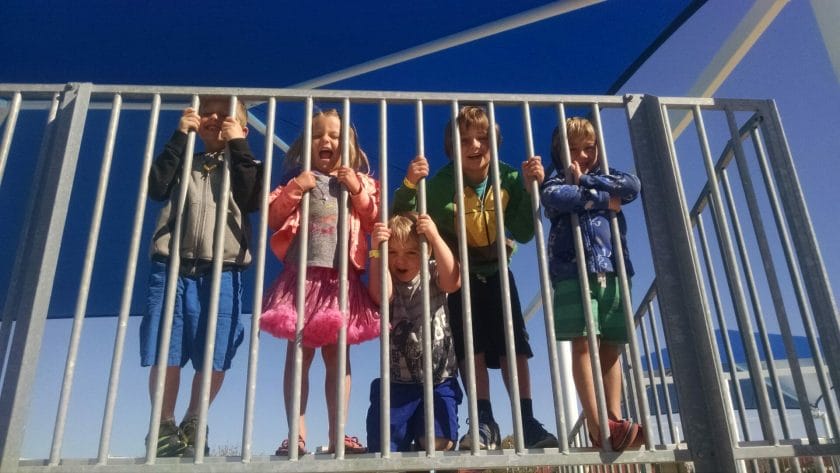 Also, be sure to check out our Florida Road Trip as this is a stop on the route!
It was over an hour drive from the rally – and even more when you take a wrong exit – yes I did that . . . But when you get there they have the boat from the movie and the kids thought it was awesome to see.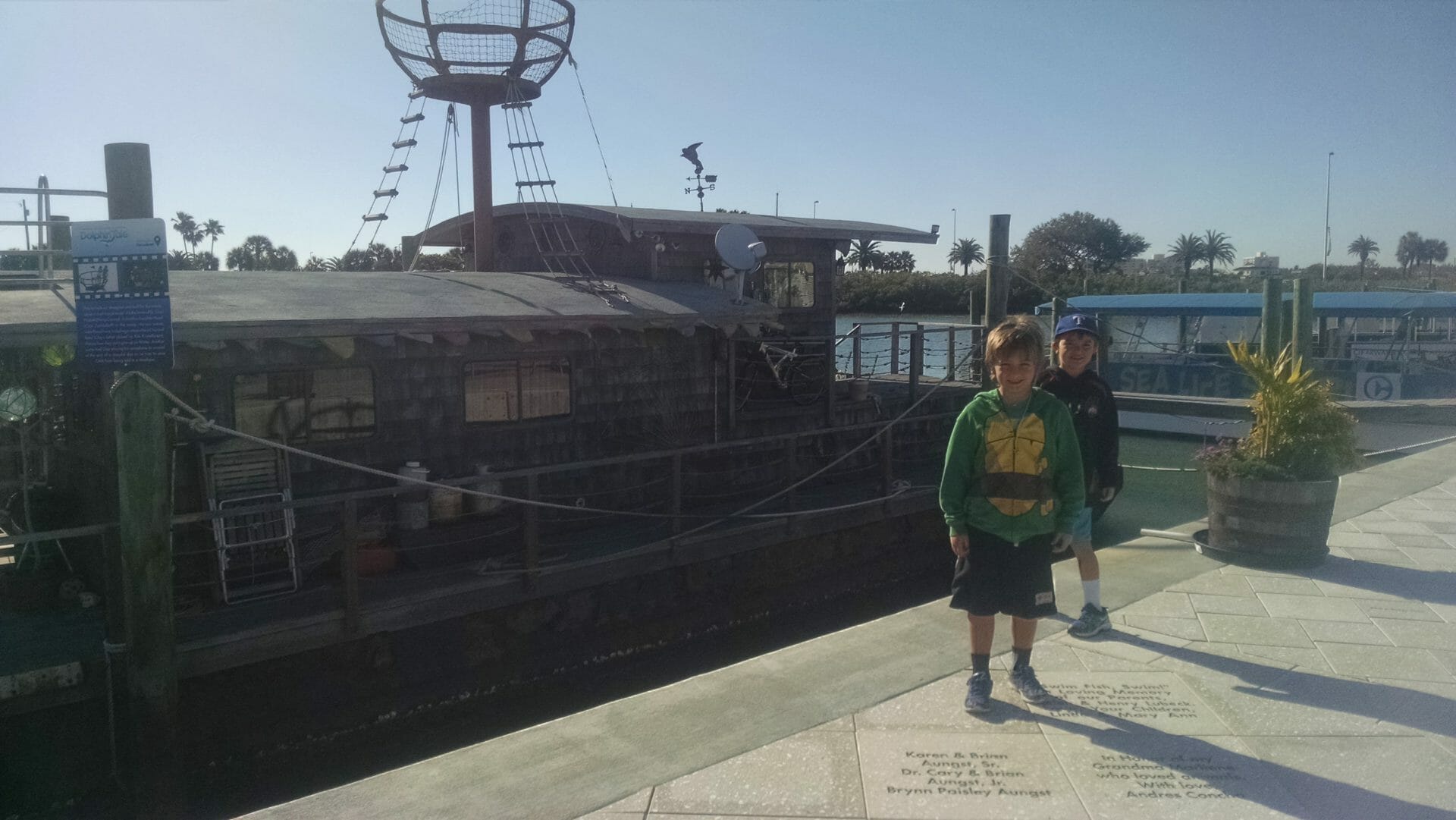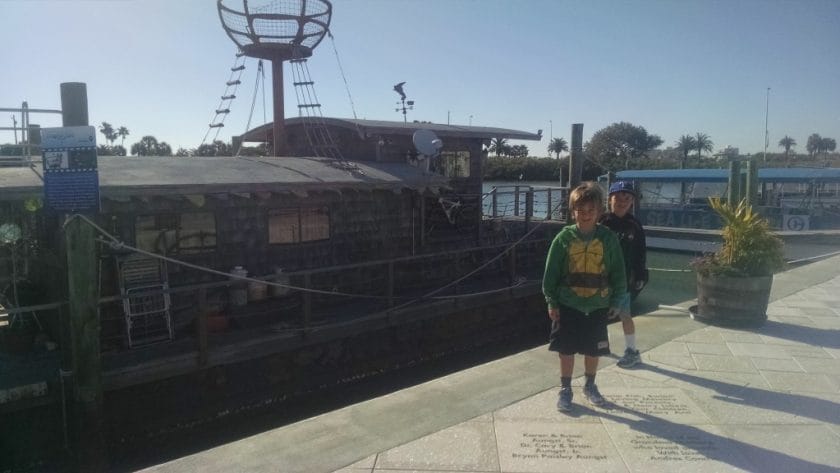 Once you go in it really isn't much of an Aquarium but more of an animal rescue set up. To be honest I didn't think it could hold the amount of people that were there. It was really hard to tell what was going on but as we walked around we were able to see Winter. The kids thought it was neat and I am glad that we did it!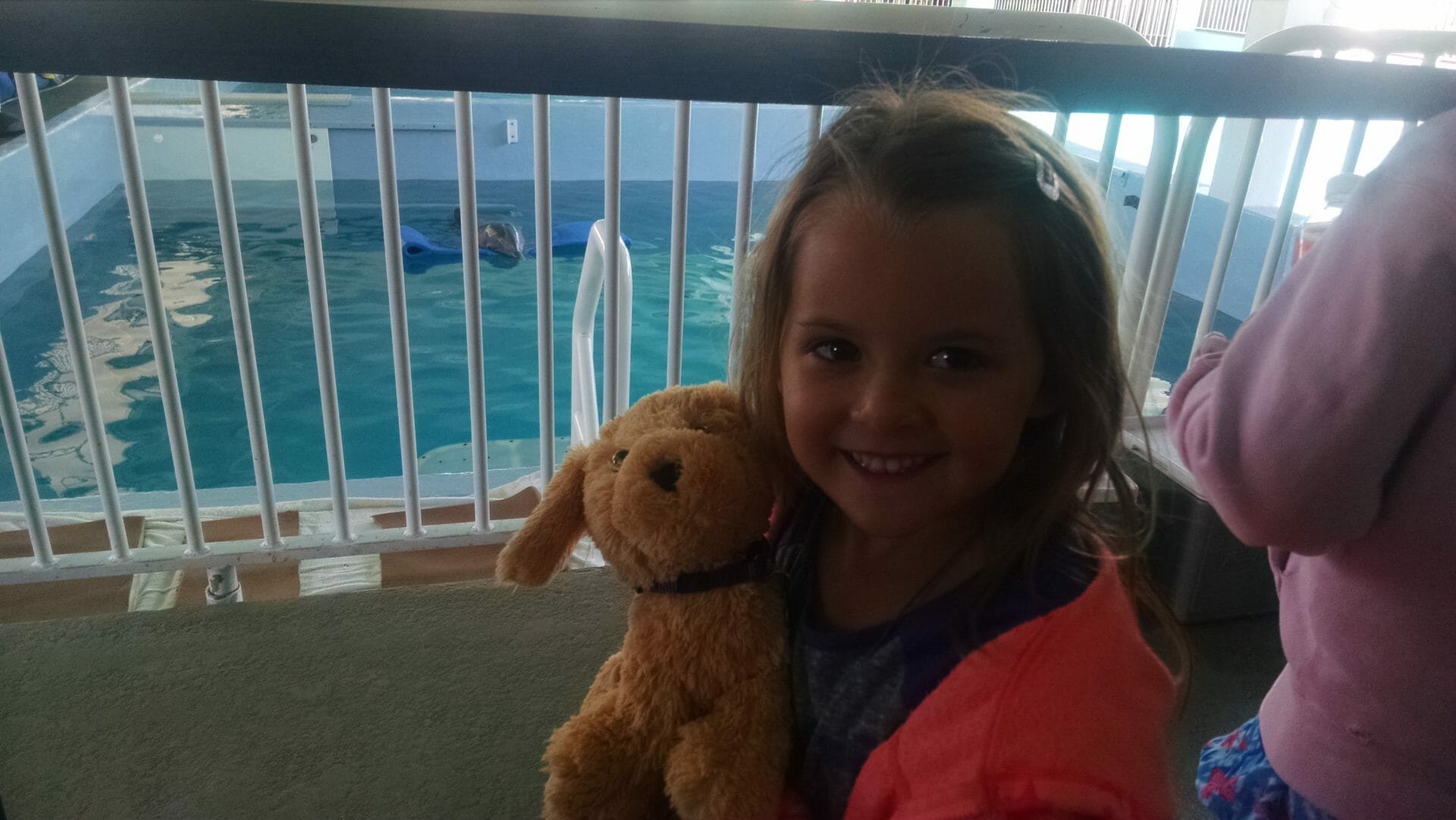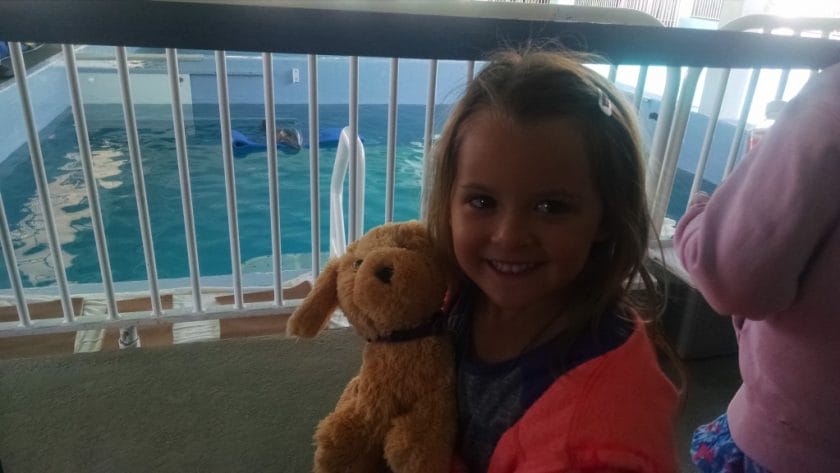 They had a couple of touch tanks – with sting rays and sea urchins. We checked that out and then watched the turtles and sea otters for a little bit. Through the FTF rally we were able to attend an education session where they talked about Sea Turtles. It was interesting and informative but maybe a little to much for the younger kids. Luckily my parents were with us again so they were able to watch Knox while I went in with the other kids.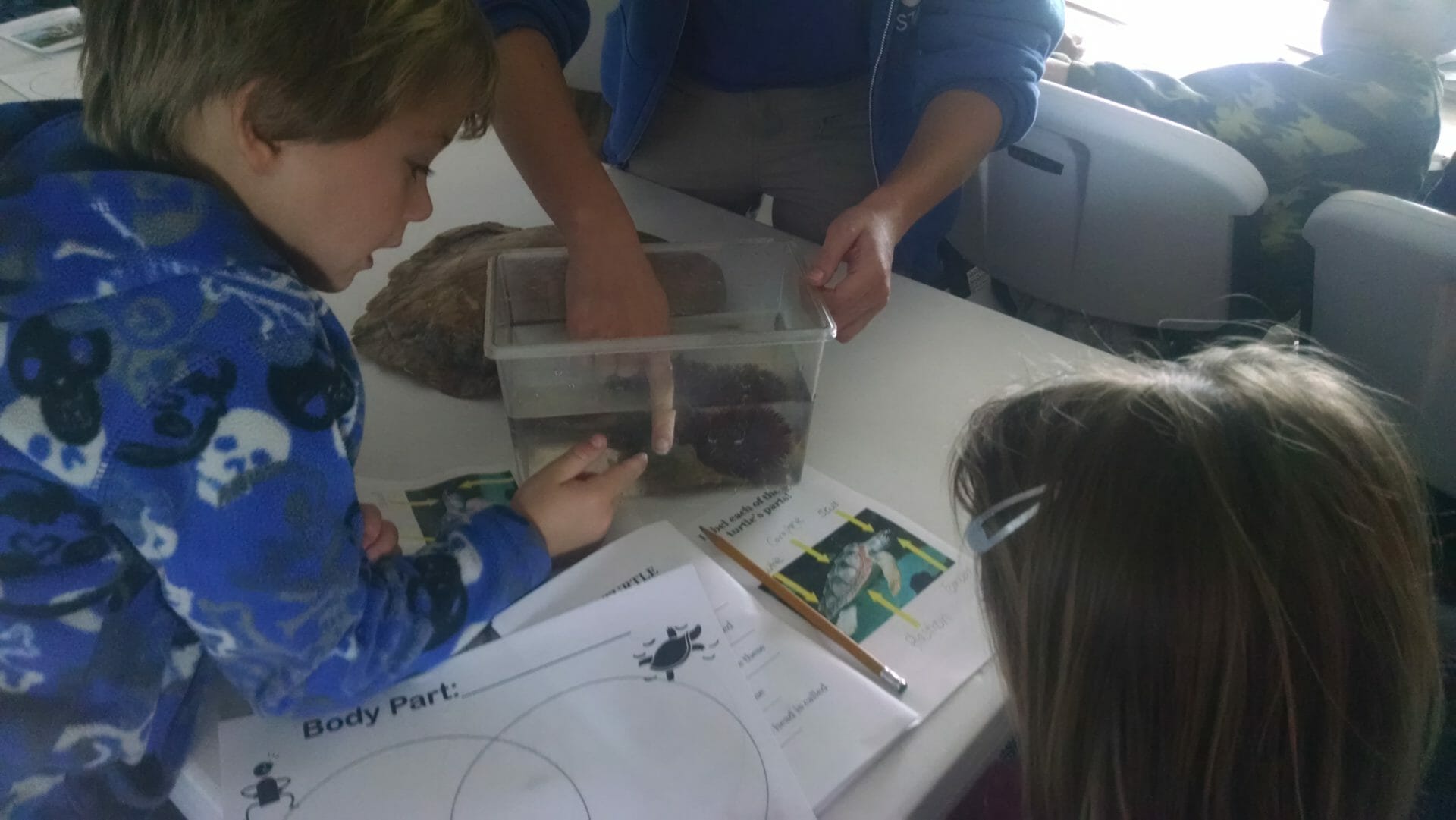 After that we had heard that they had a boat that took you out and over to the other part of the Aquarium which was all about the movies (props, pictures, movies, etc). We got on the boat (which was right outside the front of the aquarium) and headed out. A few minutes in we started to spot Dolphins in the water! The driver would stop and we would watch them for a while. It was really neat having the kids try to find Dolphins while we were on the boat!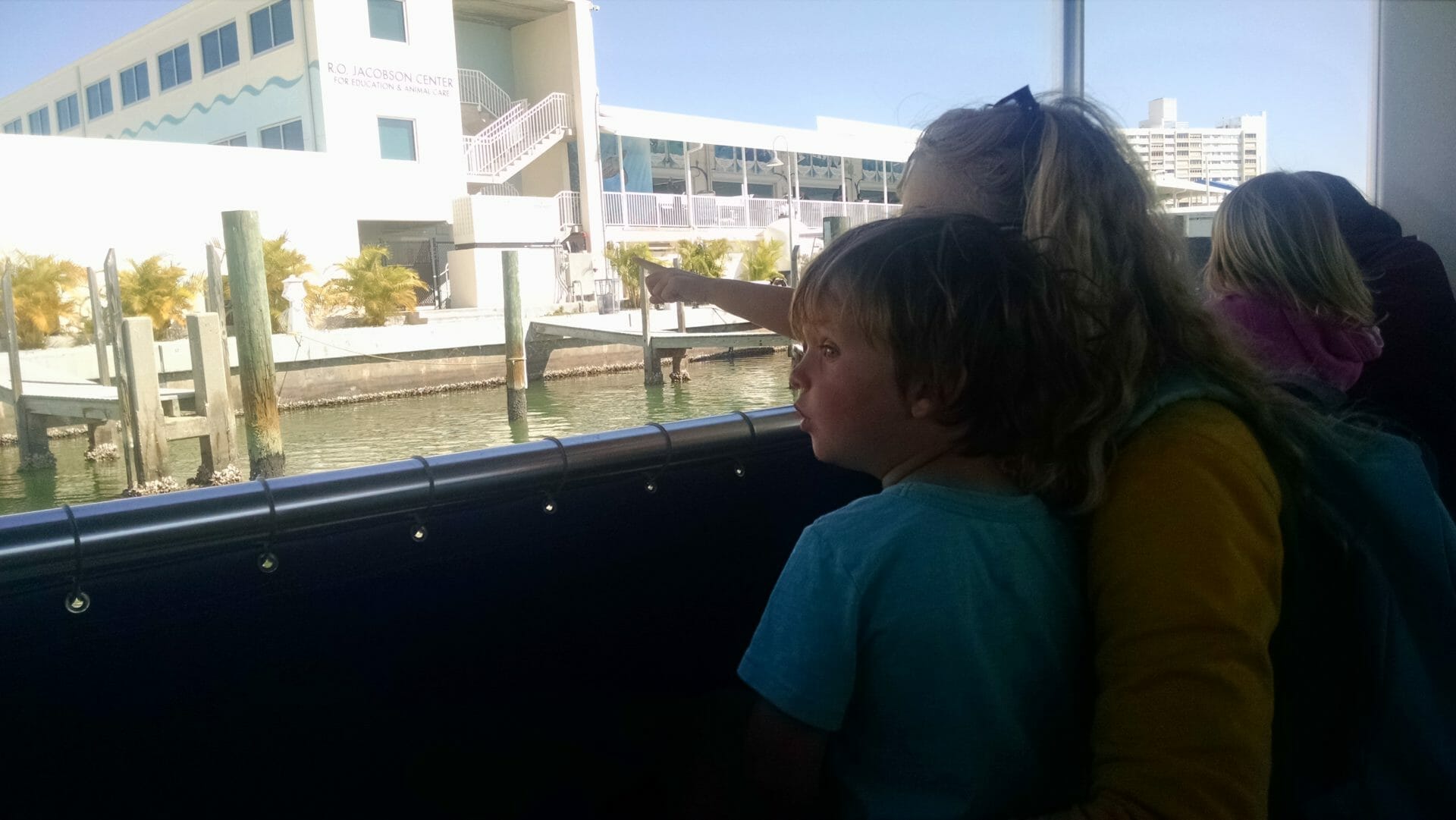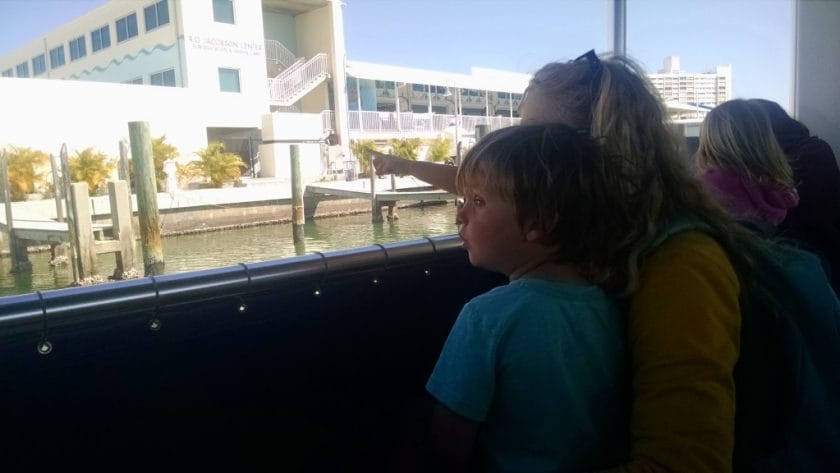 The movie area was cool and the kids liked seeing all of the different items and scenes from the movie. They actually had the movie playing on a screen there and I think the kids would have sat there and watched the whole thing!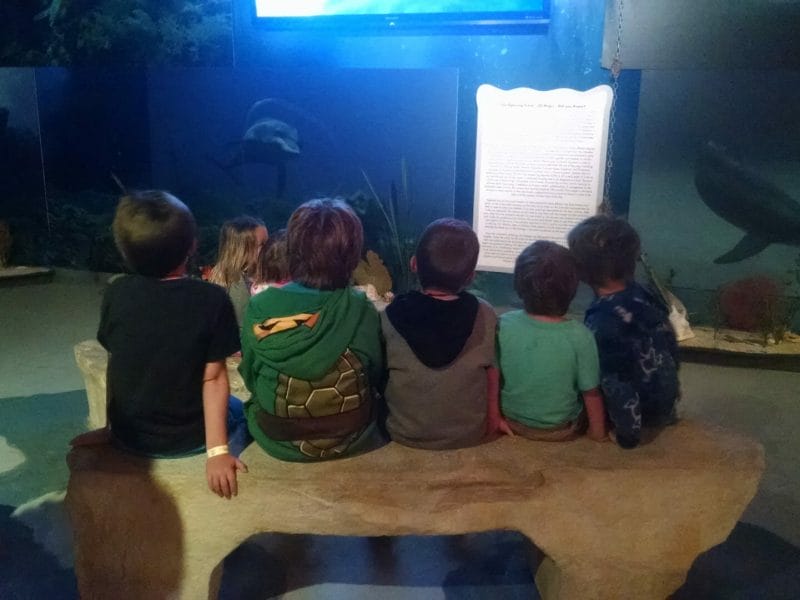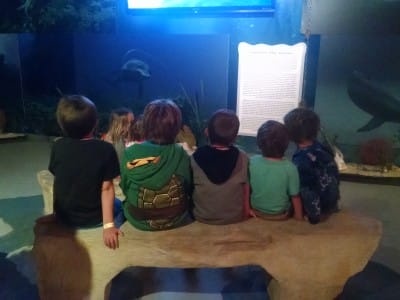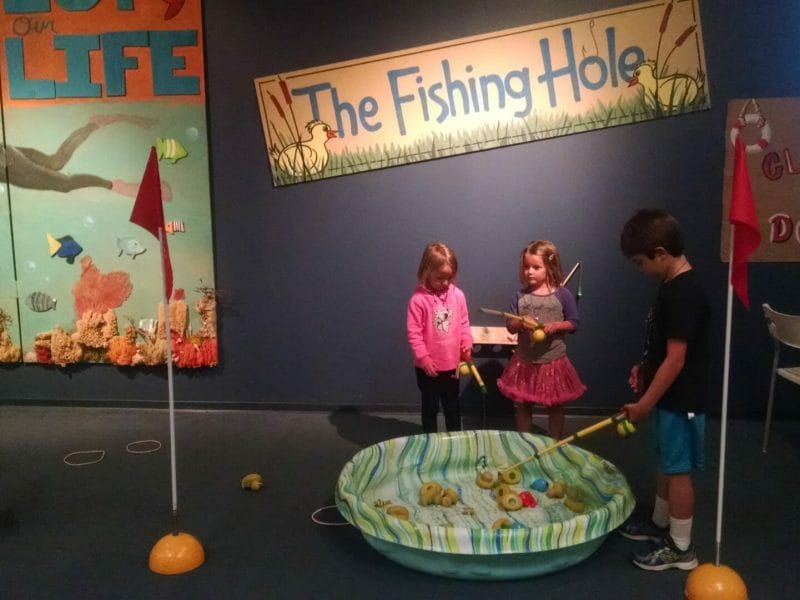 After that we took a trolley ride back to the aquarium and our car.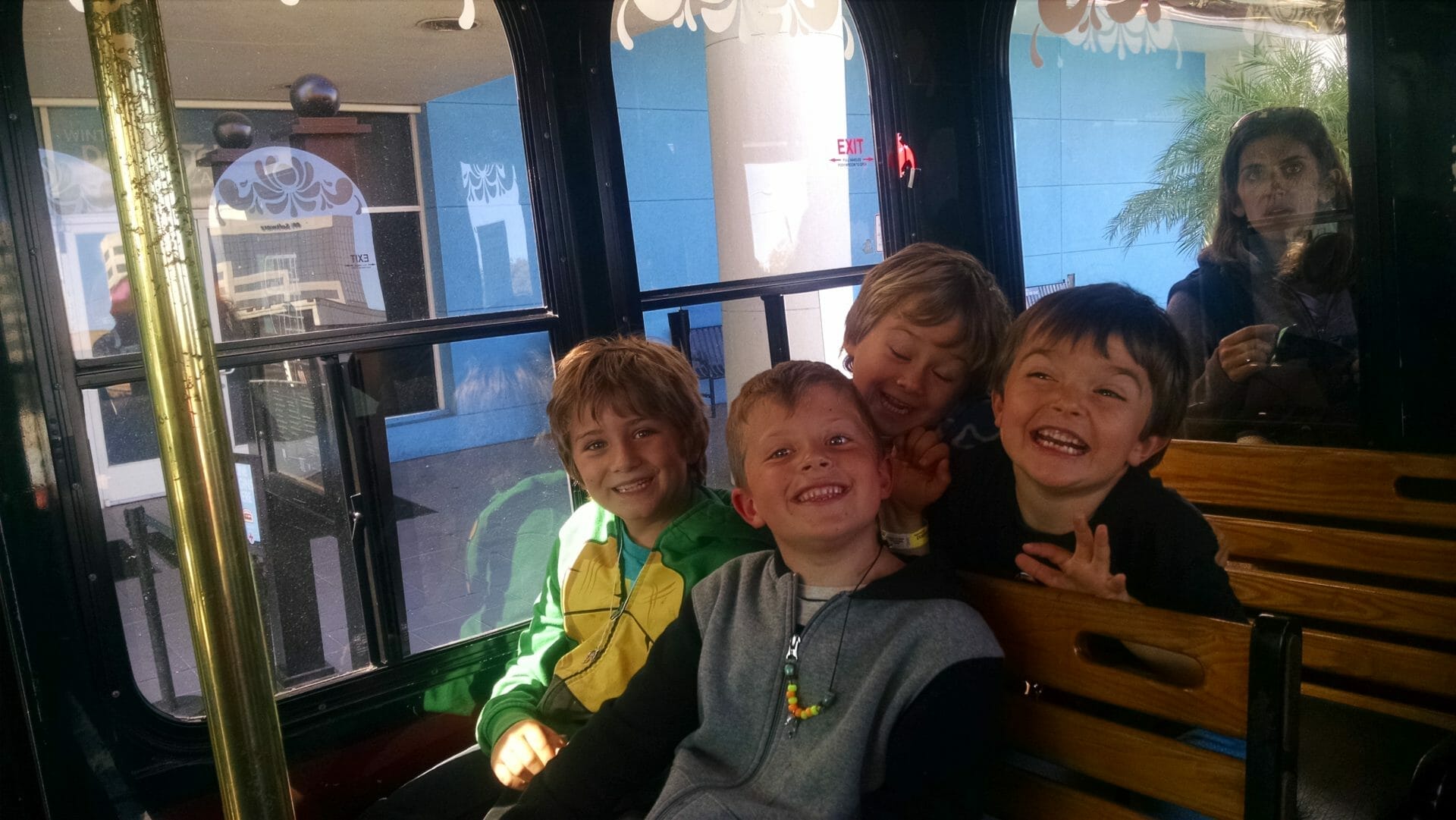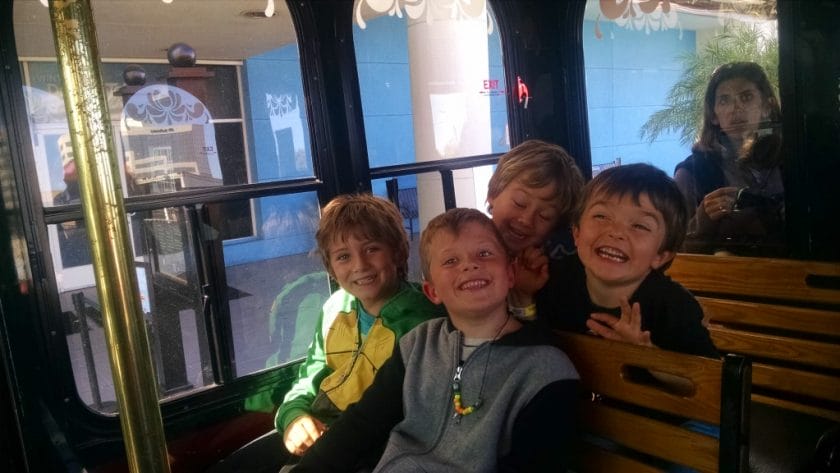 When it was all said and done I was a little disappointed with the Aquarium. I think it would have been 10 times better if there were less people there (with the FTF rally we had over 100 people in our group on top of all the other people that were there). Then we could have seen things better and not felt quite so rushed to move on so other people could see. However the boat ride, the movie building, and the trolley ride were a nice surprise and helped make the trip worth it. Plus we got to see Winter :)!
DISCLOSURE: This post may contain affiliate links, meaning I get a commission if you decide to make a purchase through my links, at no cost to you. Please read my disclosure for more info.