Yuengling lager. Ahh yes, deliciousness in a can. We were recently traveling through Pennsylvania looking for some cool things to do when we came across the Yuengling Brewery Tour which is the oldest brewery in America. Sign. Me. Up.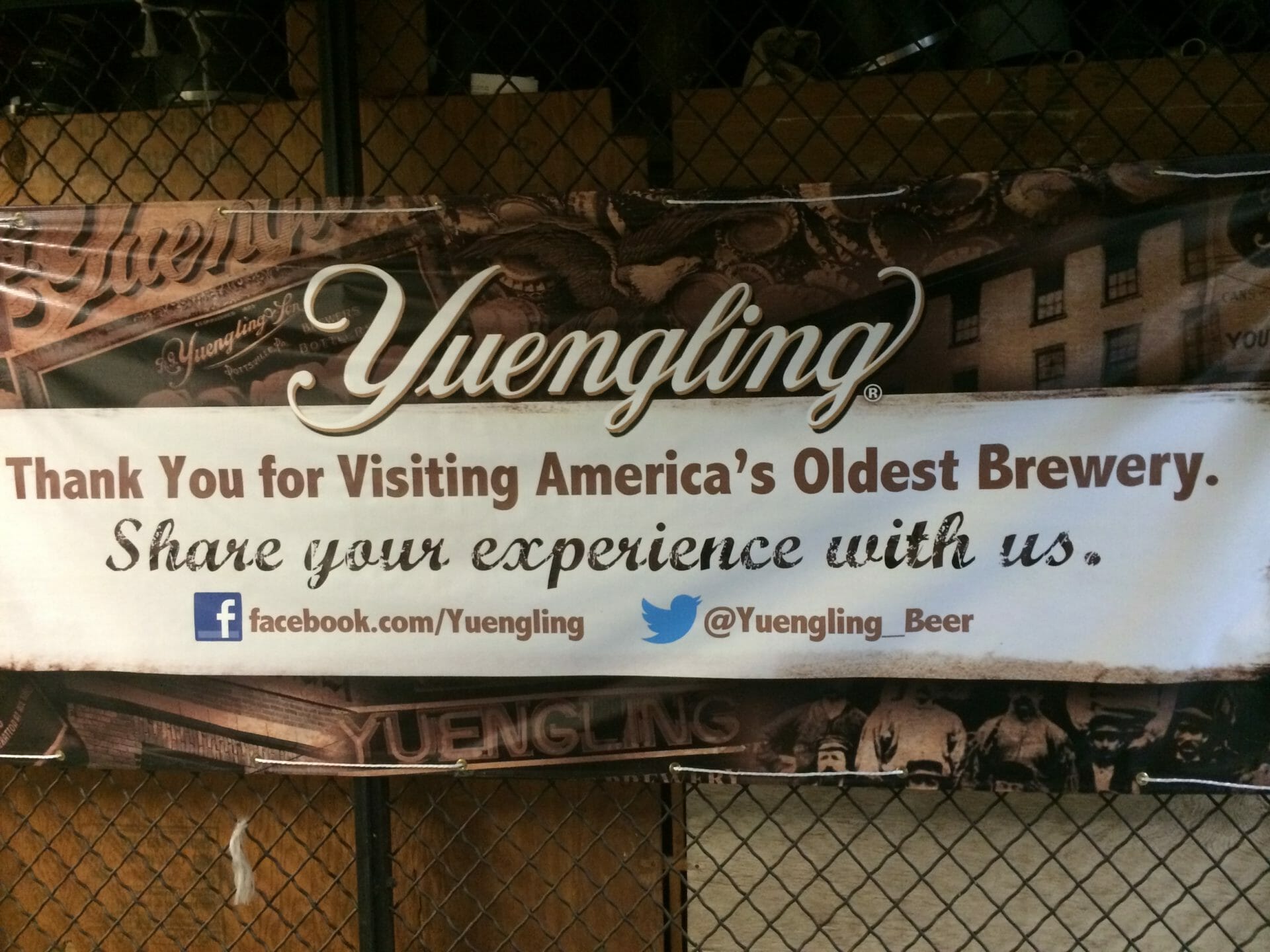 I've become a big fan of this rich amber colored beer ever since we started visiting Bryanna's grandparents in Florida. It was always on tap at the restaurants and bars we went to, so I figured it was southern beer. Little did I know it was a northerner, just like me. I like it so much in fact, I'm drinking one right now. Hey, when in Rome..or writing about Rome…or something like that.
The brewery is located in Pottsville, Pennsylvania and the streets in the town are so sloped you have to lean forward when walking up hill. It's on the side of a mountain, which I'll talk about in a bit and it's located next to a church, which I find ironically awesome.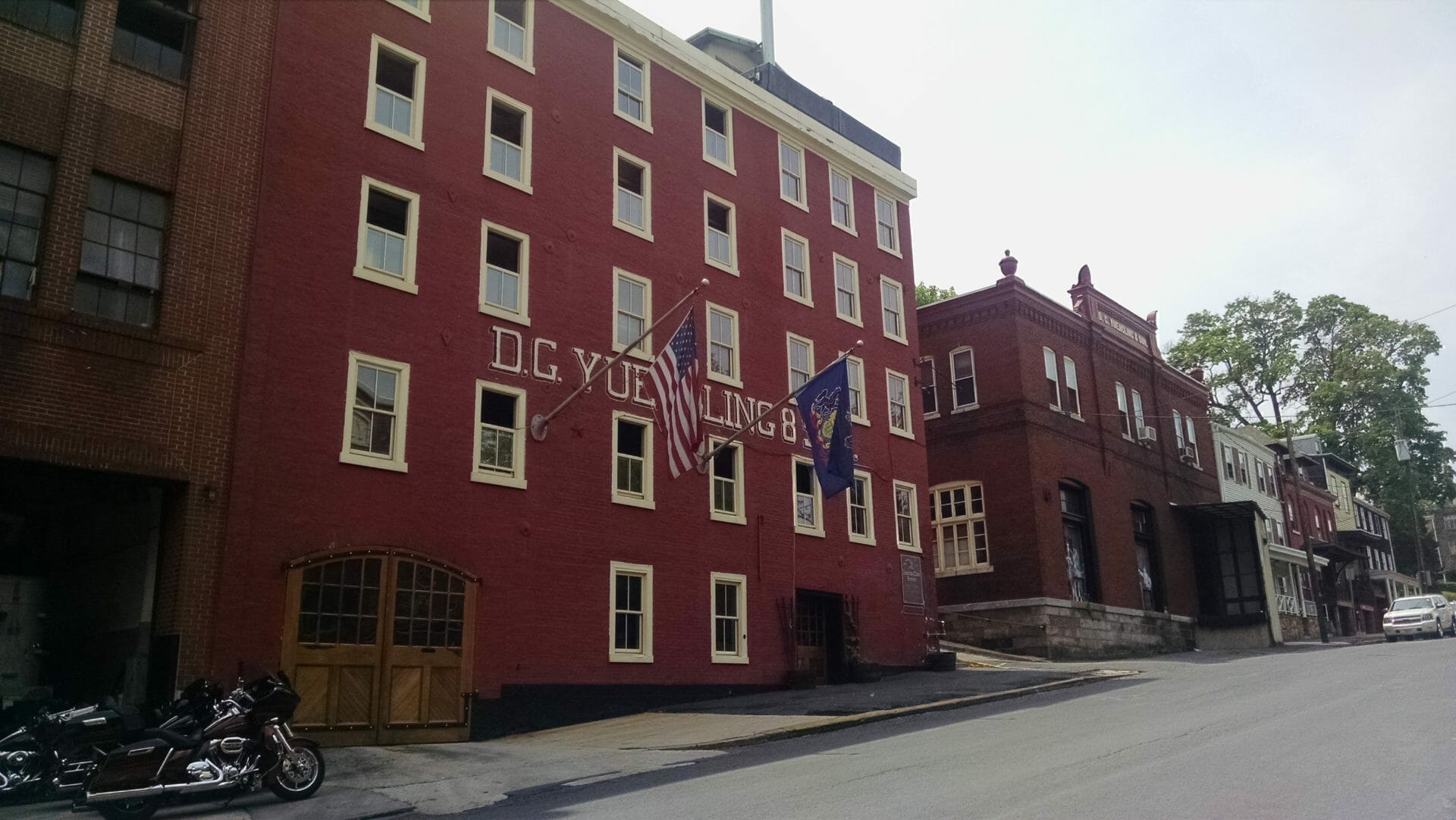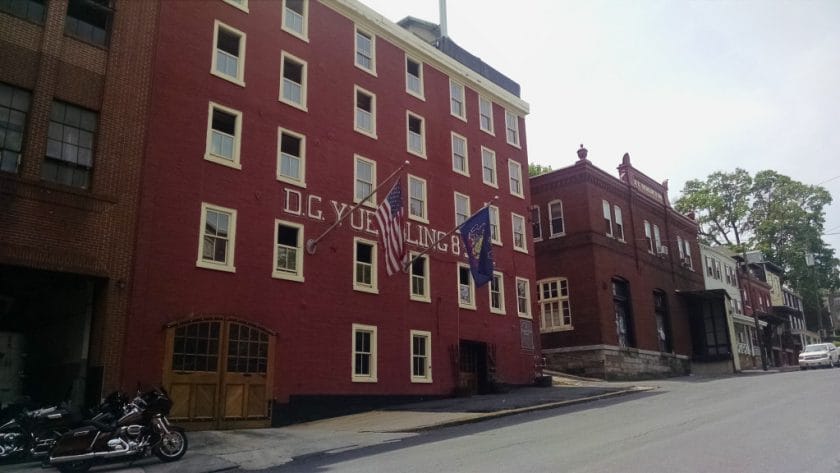 Yuengling Brewery Tour
Alright, enough already, on with the tour. Our guide was a young college student that was pretty soft spoken, but he definitely knew his stuff regarding the beer, the brewery, and their history. We started by going down to the basement. And by basement, I basically mean cave. We're talking Goonies here.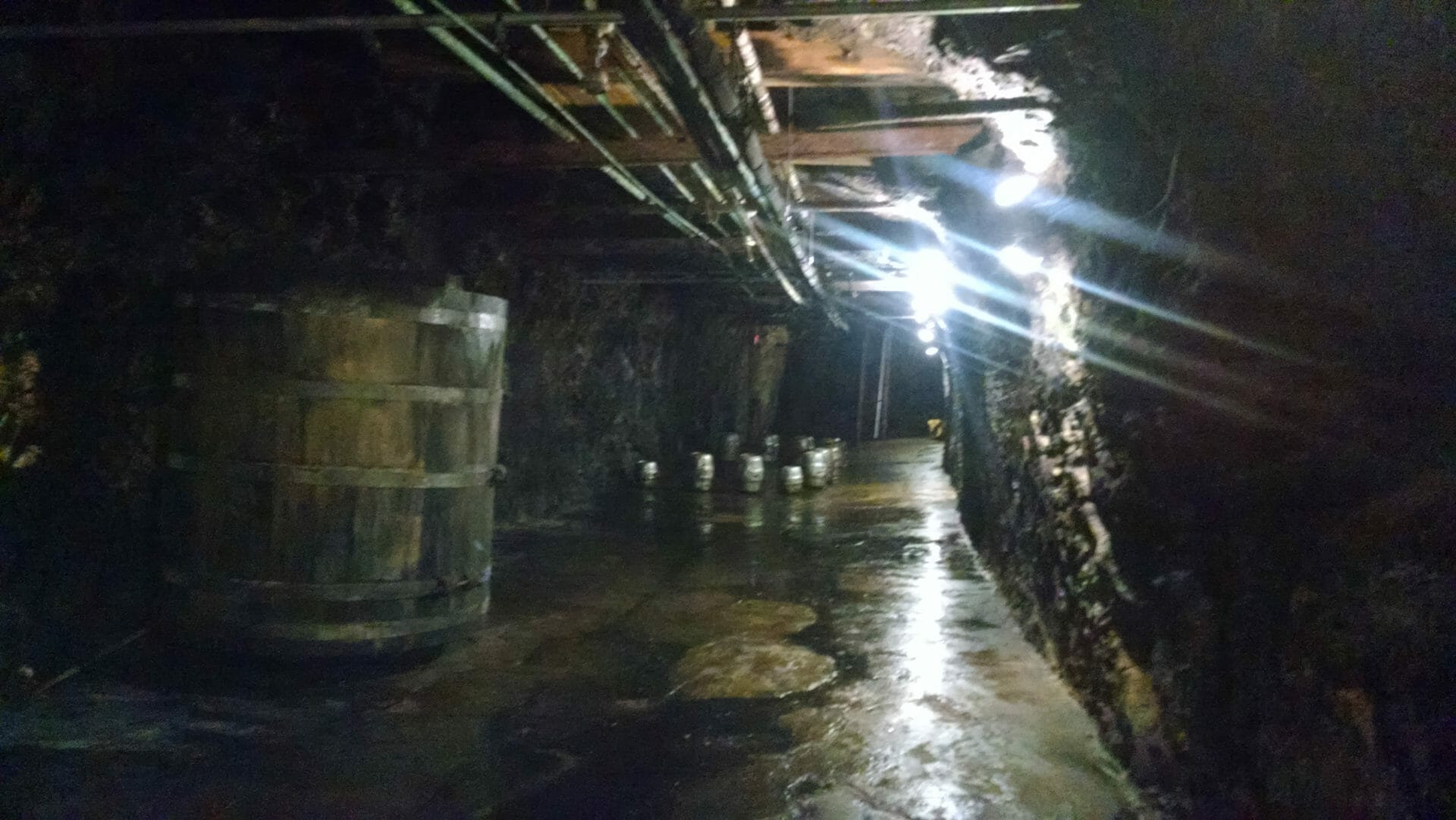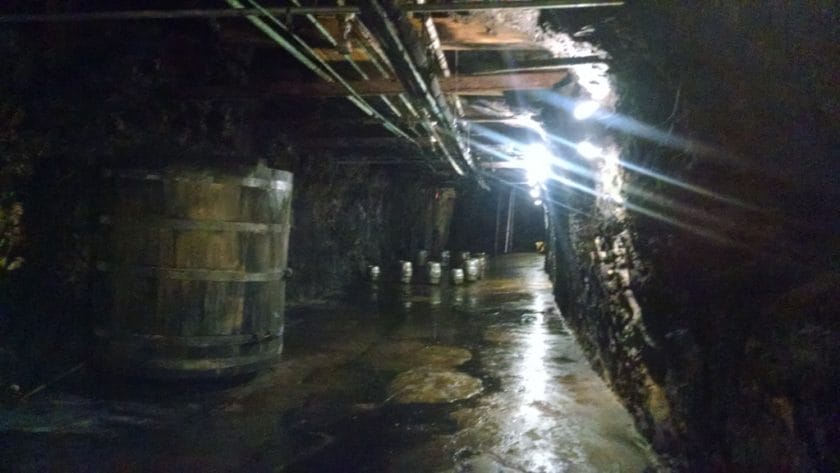 Our guide explained the brewery was built in this location so they could mine into the base of the mountain it was next to. It served as the perfect refrigerator for brewing and storing their beer. It stays at a consistent 54 degrees all year round. It also had a stream of water coming into the basement from the mountain. Yuengling actually used this water in their brew early on before switching over to city water.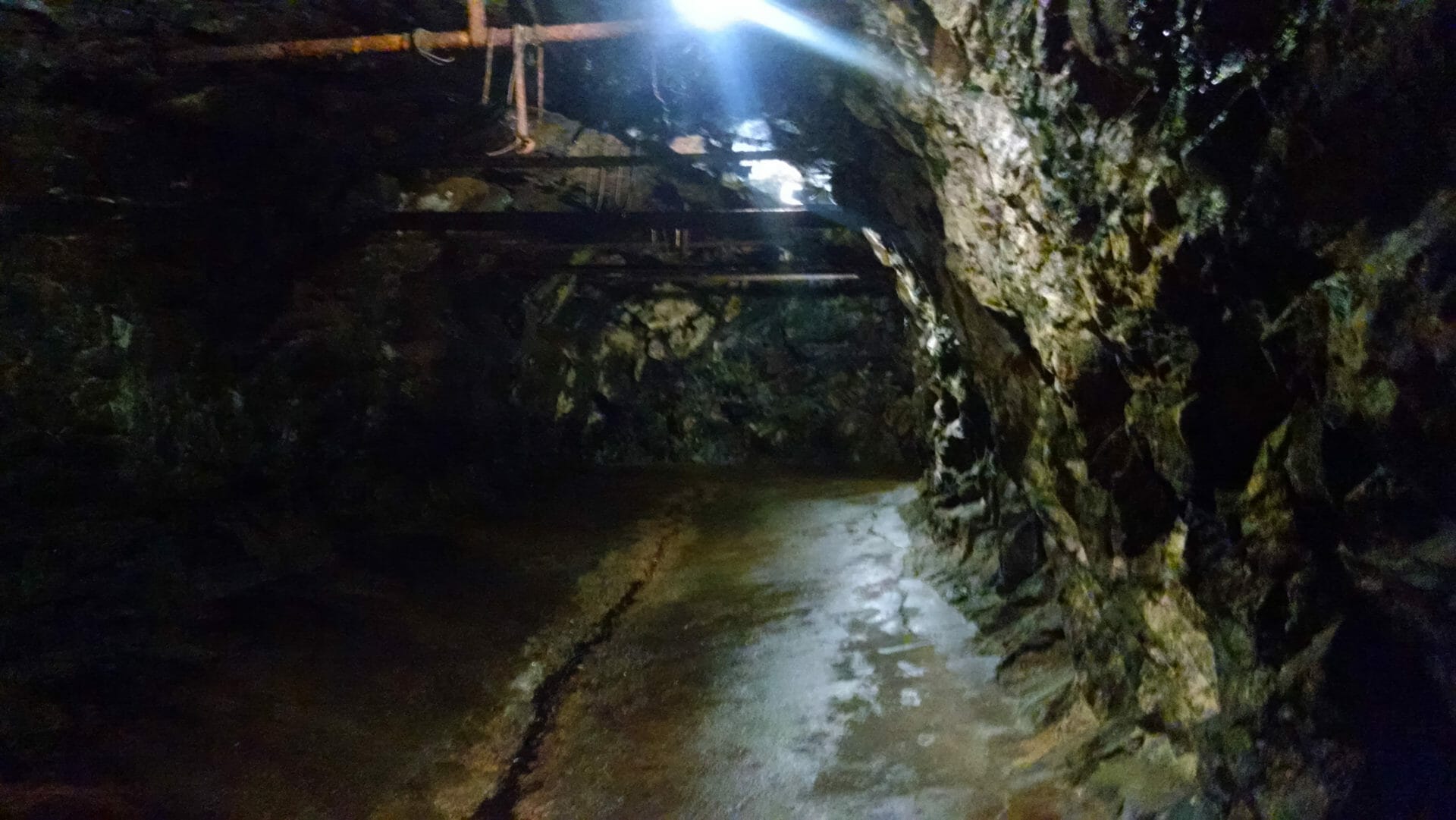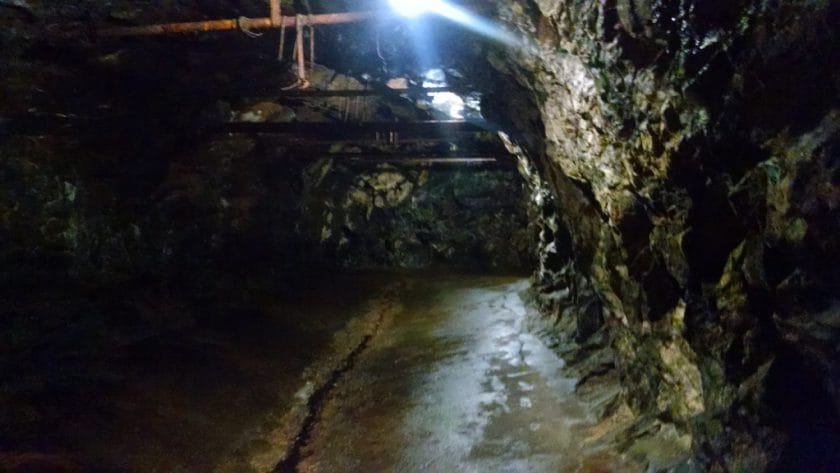 Along one full side of the long hall in the basement was a thick cinder block wall. Our tour guide did a quick quiz on what that was for. There were a lot of guesses: securing the beer, reinforcing the ceiling. Well, it was put up by good old Uncle Sam during prohibition. The entire brewing room was sealed off. Our guide said the first shipment of beer was put on the truck and out for delivery at 12:01am the day prohibition was lifted, which is very curious since it takes 24-28 days to brew a batch 🙂
We then went upstairs and got a good look at the giant kettles used in all the phases of brewing. Turns out this brewery is very small compared to their larger brewery in Tampa.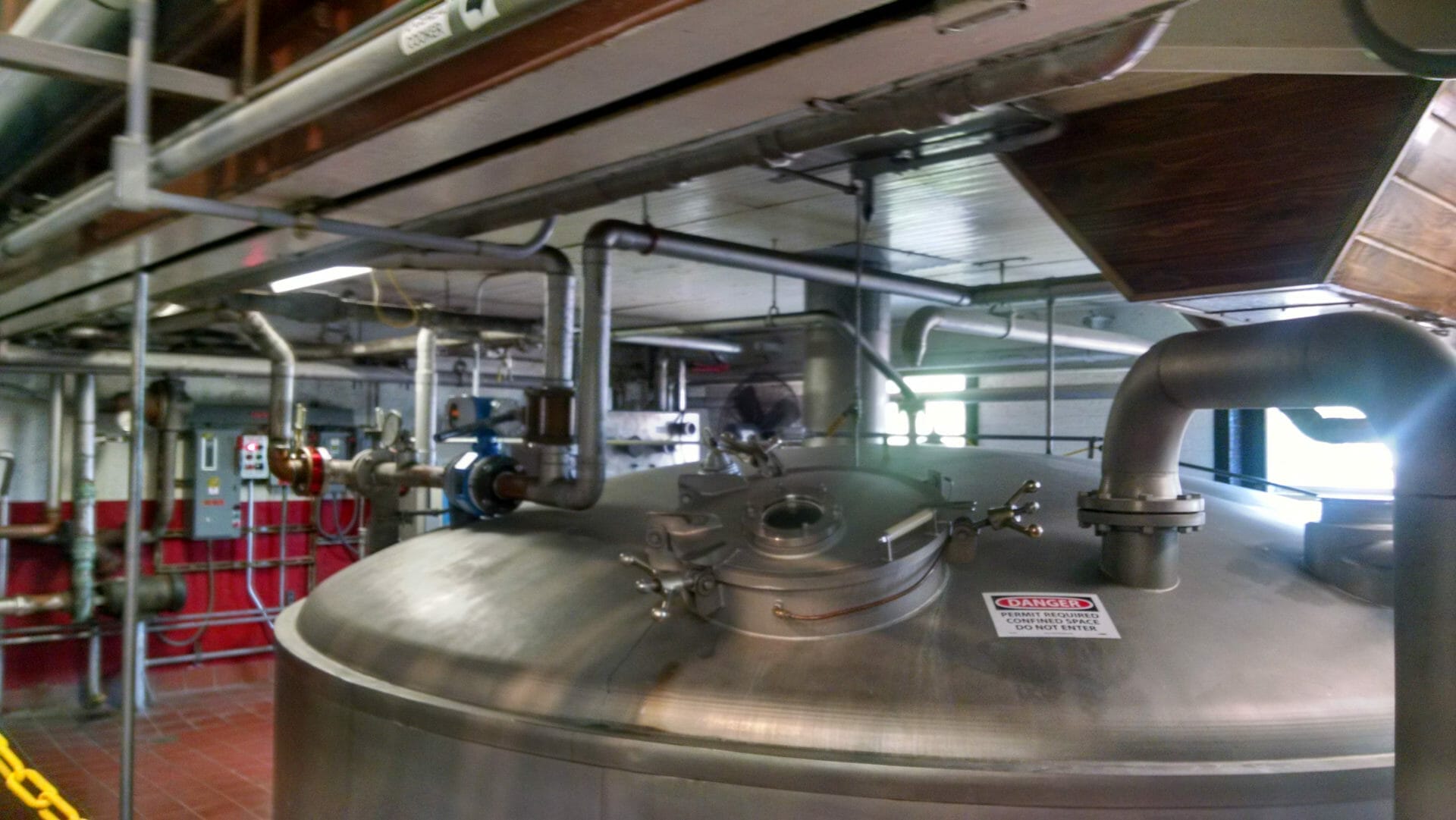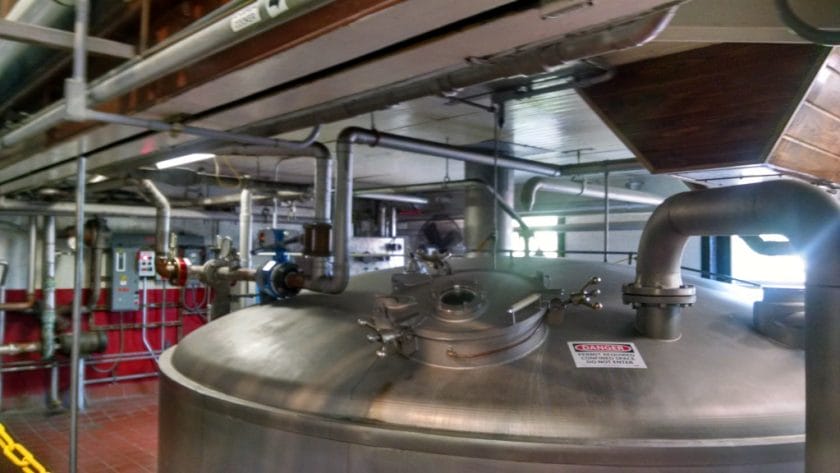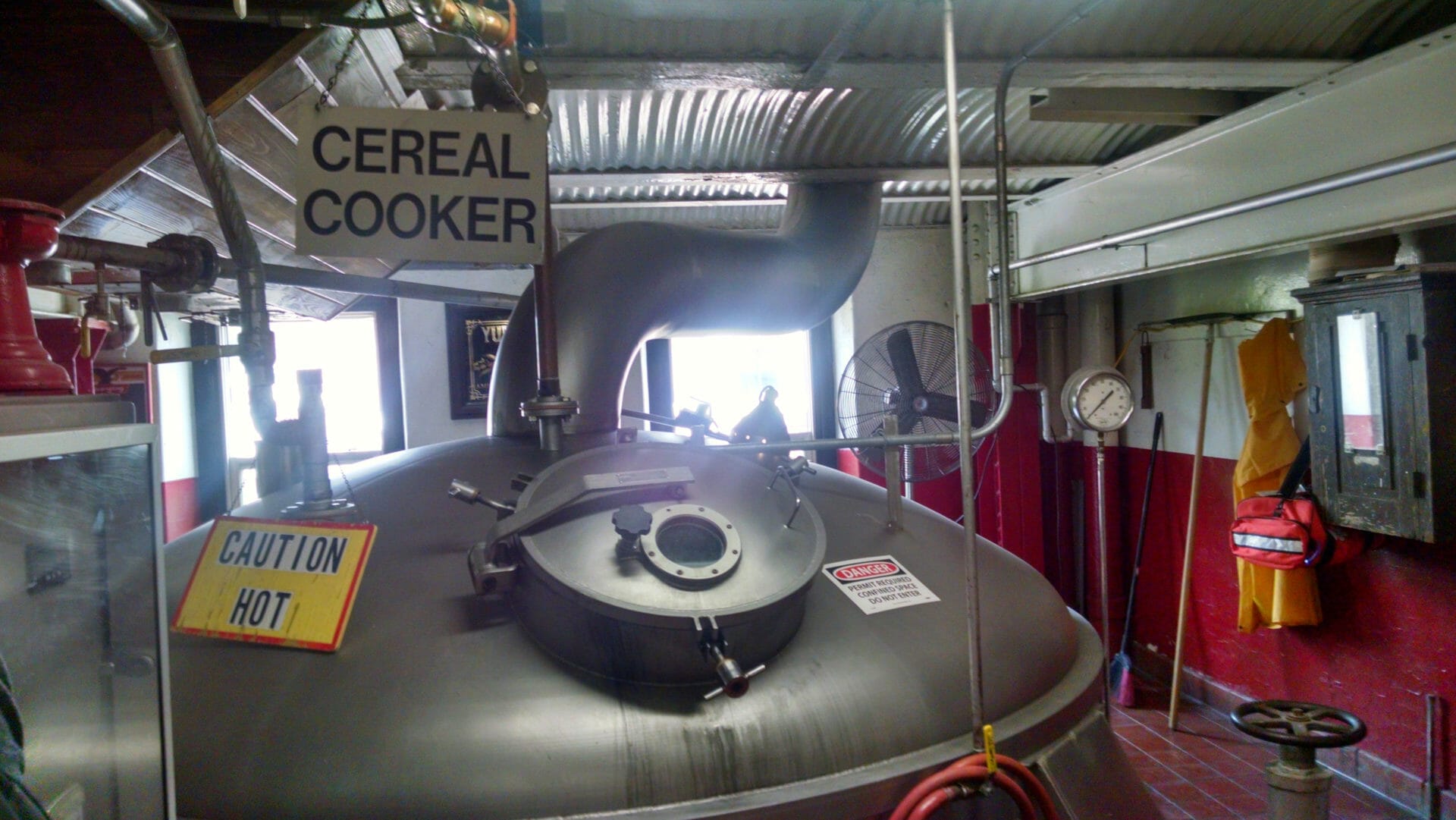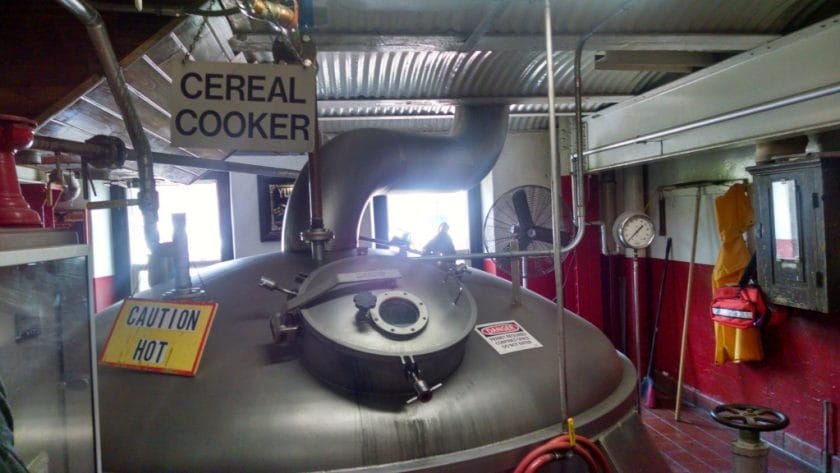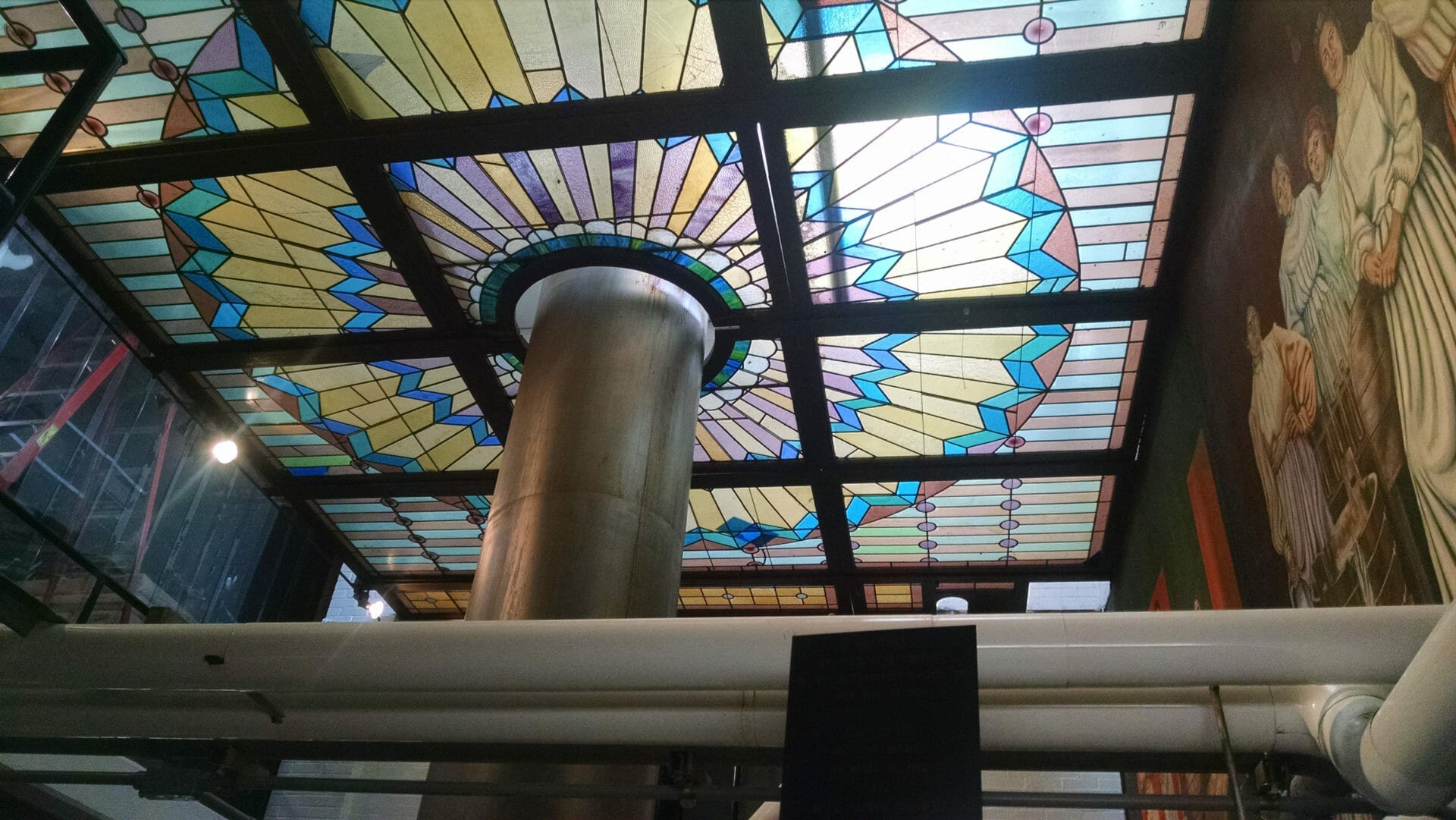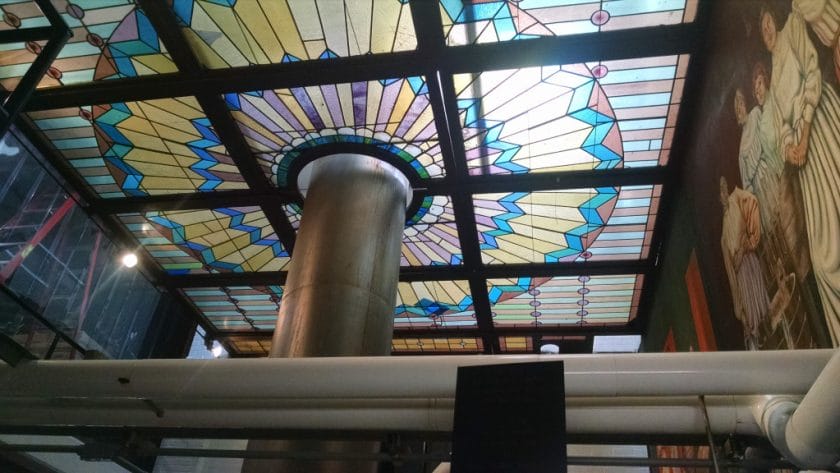 Bottling
After seeing this, we went to the bottling room. This giant room was filled with conveyer belts all jammed with empty beer bottles waiting for the next shift. We visited on a Saturday, so production was stopped, but if you come during the week, you can see this all in motion during the Yuengling Brewery Tour, which would be very cool.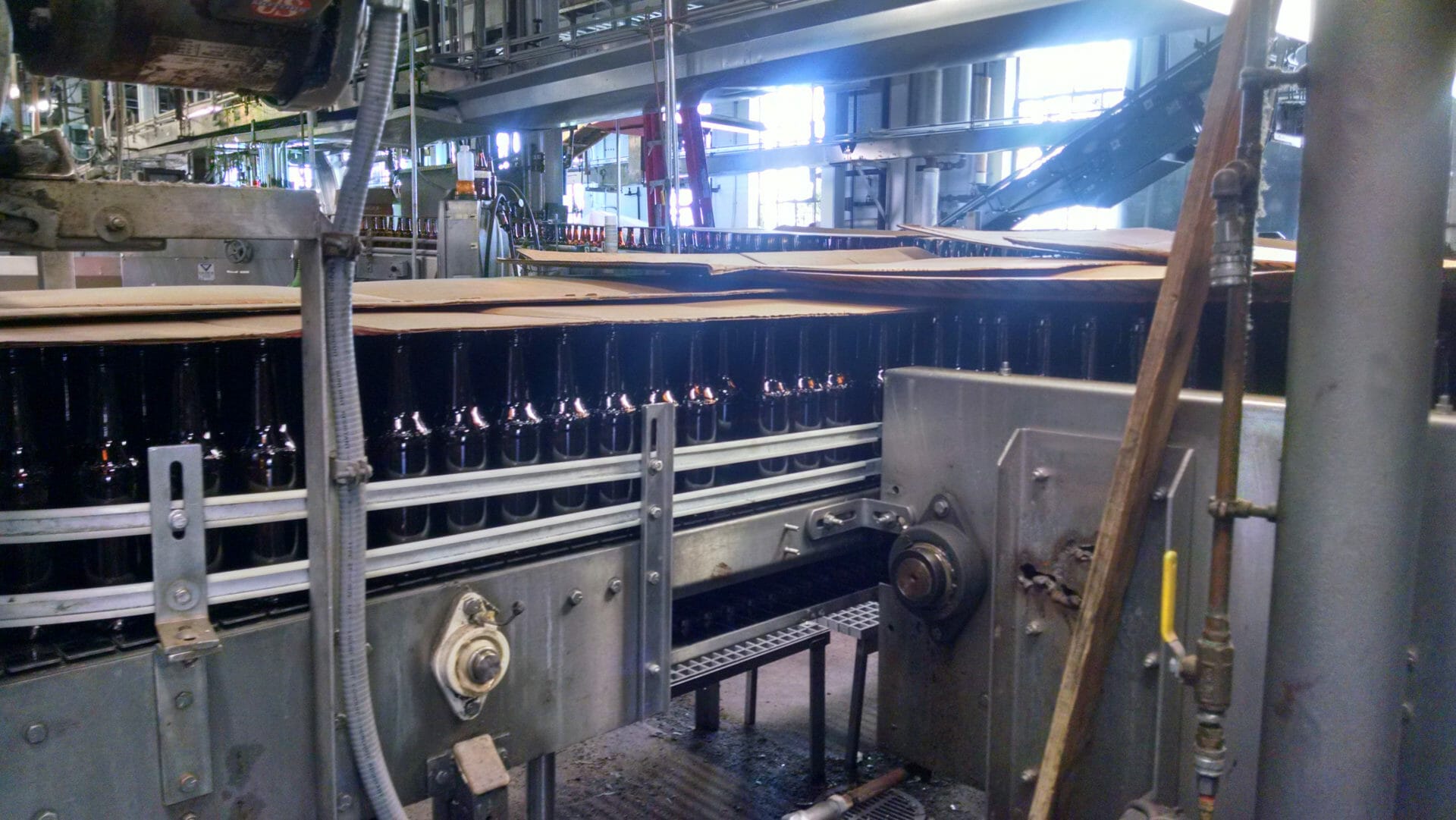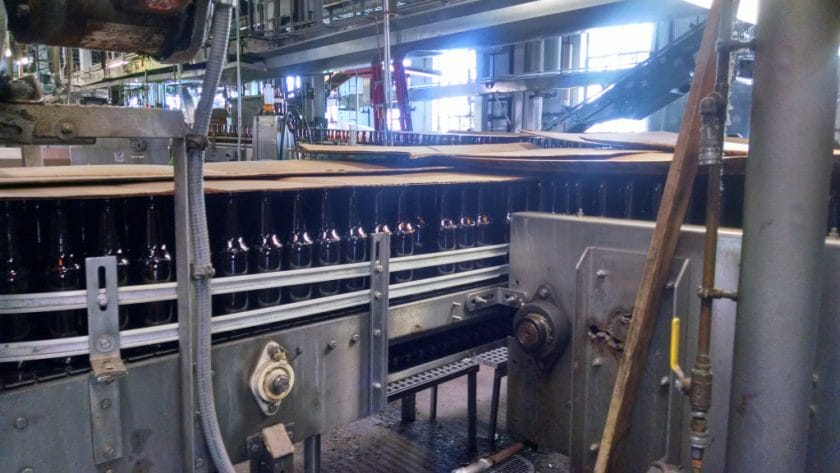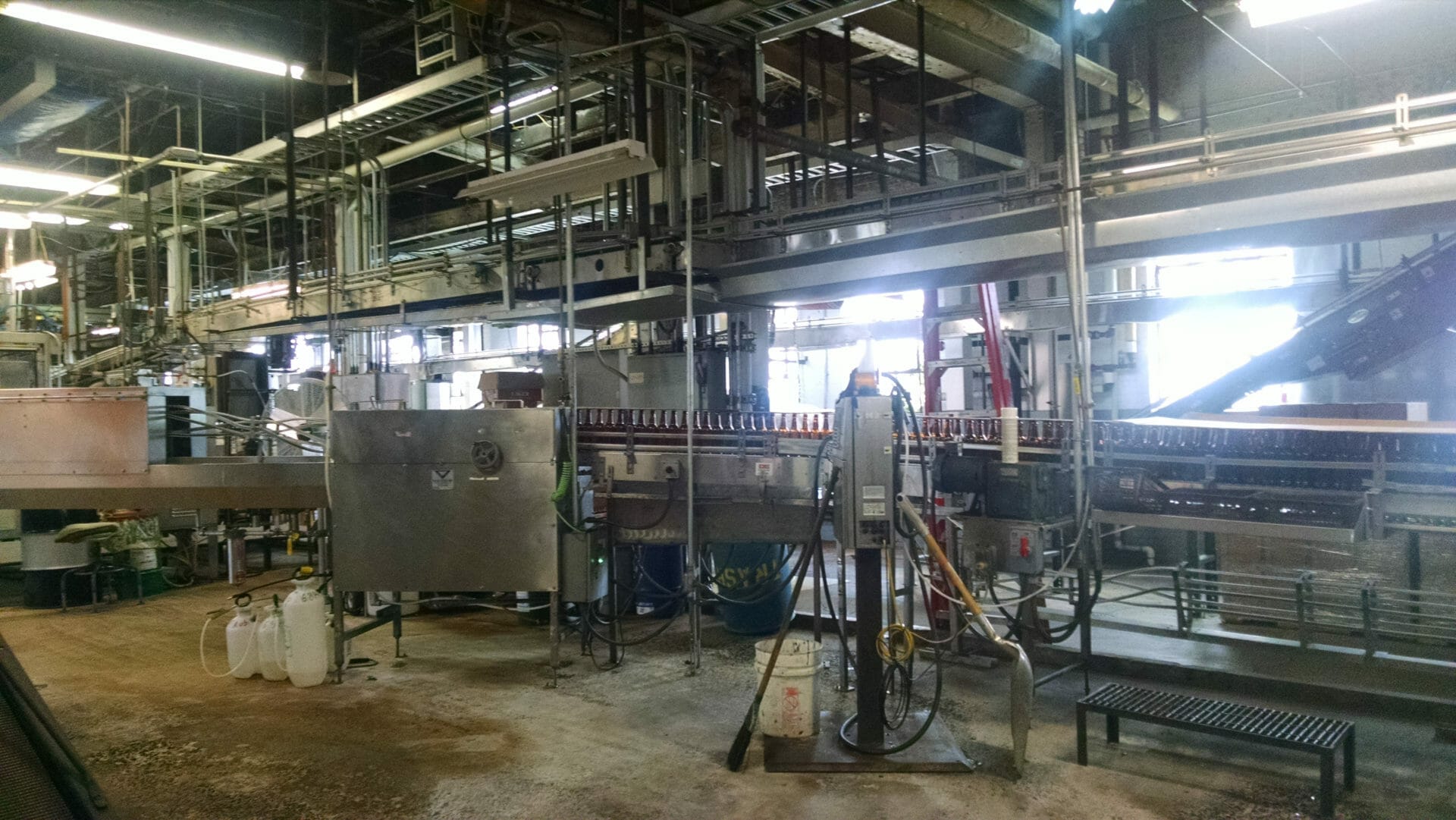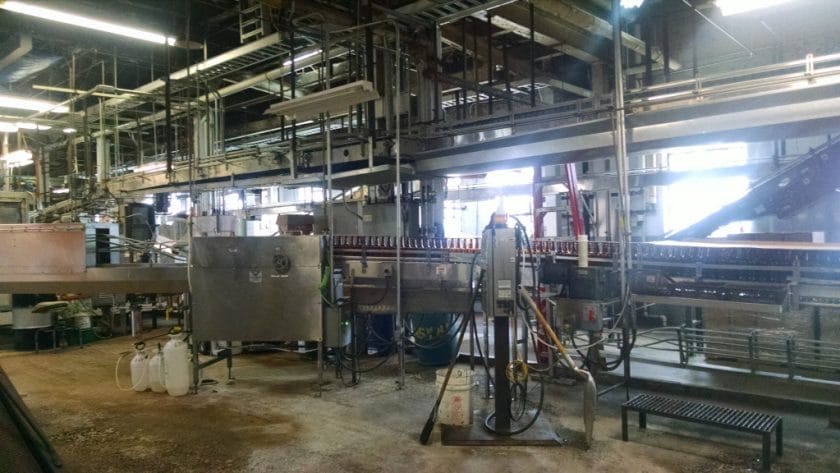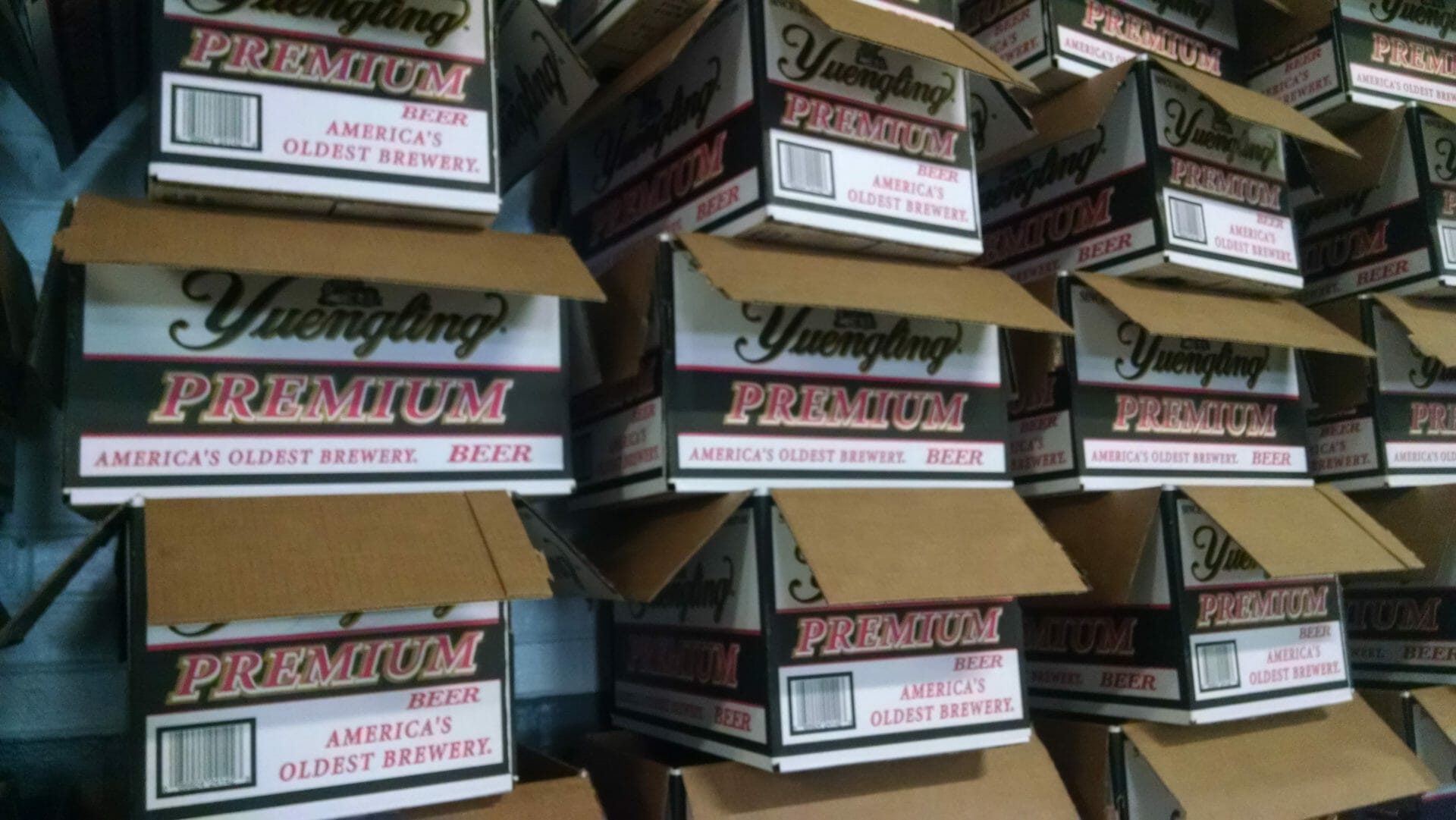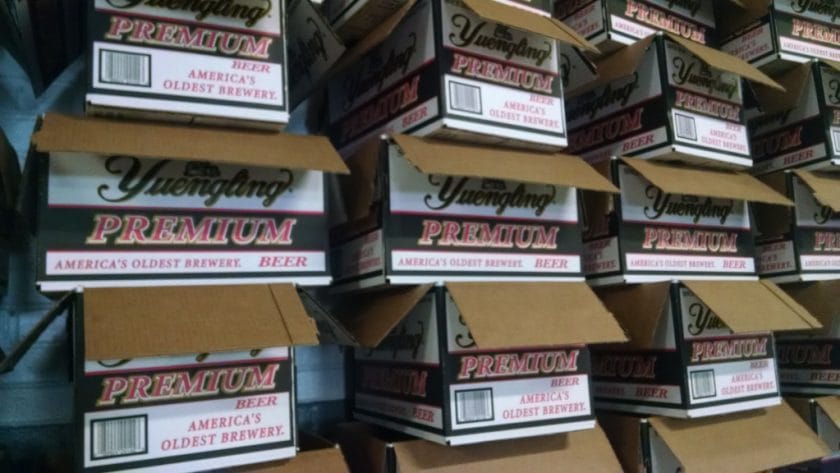 Sampling
The last stop on the tour, and probably the best part, the tasting in The Rathskeller tavern! They have all of their brews on tap, including a seasonal brew and you get to choose 2 to try. You get an 8-ounce cup and your guide switches over to bartender mode. We had 6 kids with us and they have a local root beer on tap for them. My little tip for all the parents out there- I'd say 1 glass of root beer is quite enough for a little one, and since you wouldn't want their second one to go to waste….well, you catch my drift.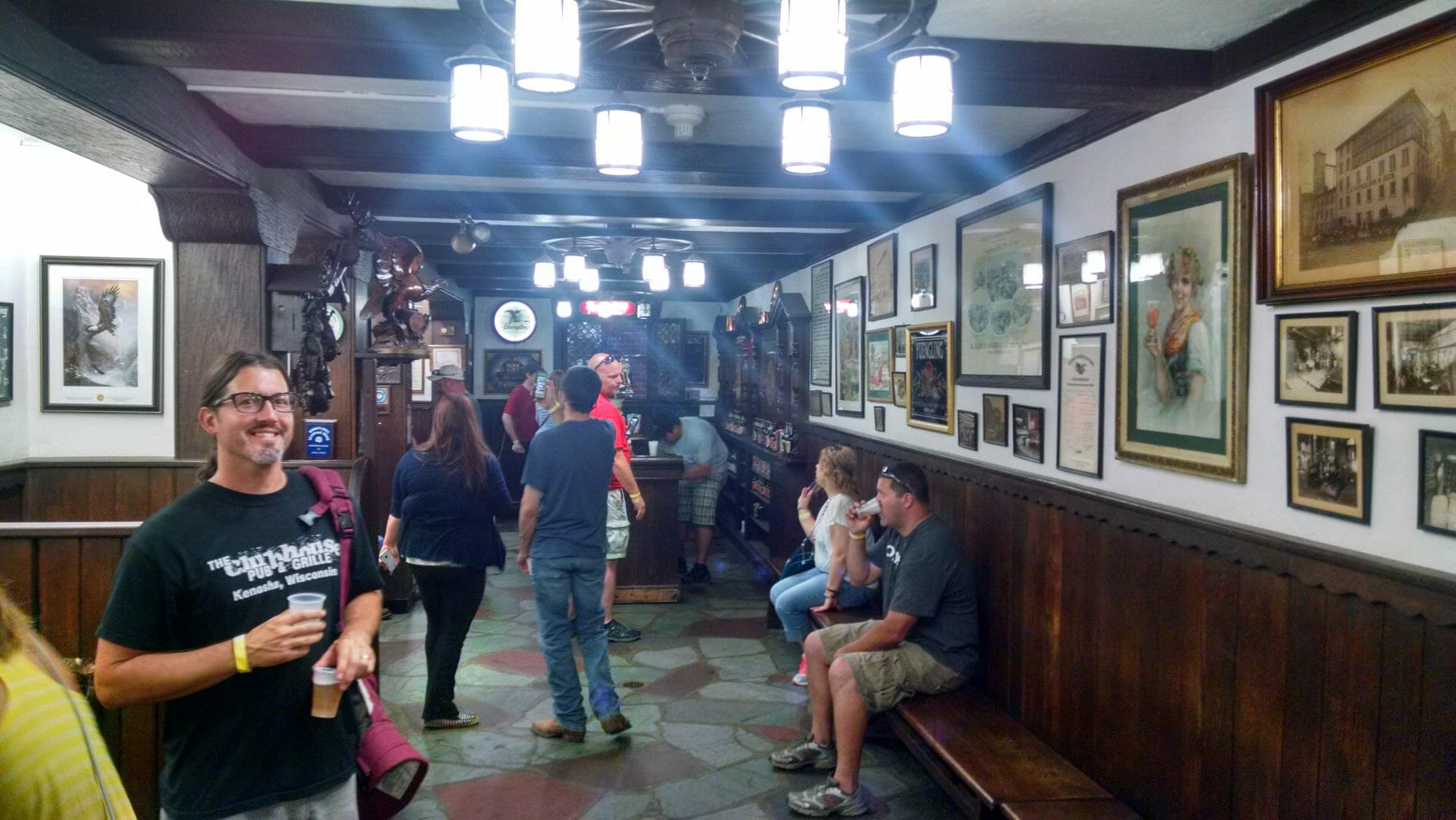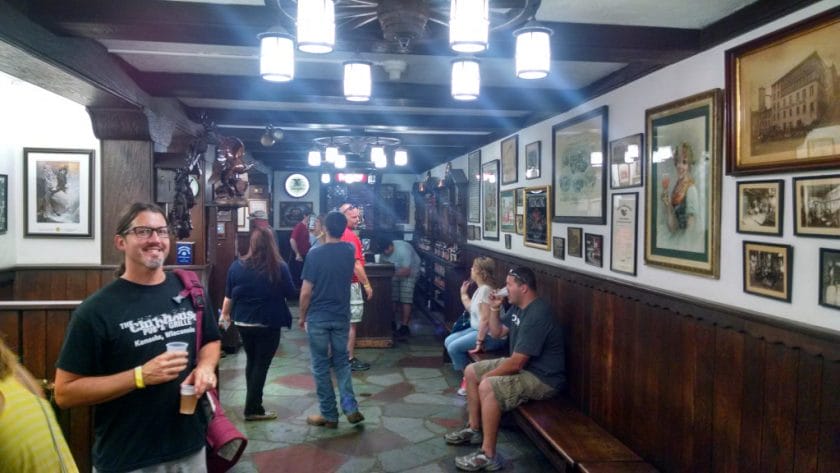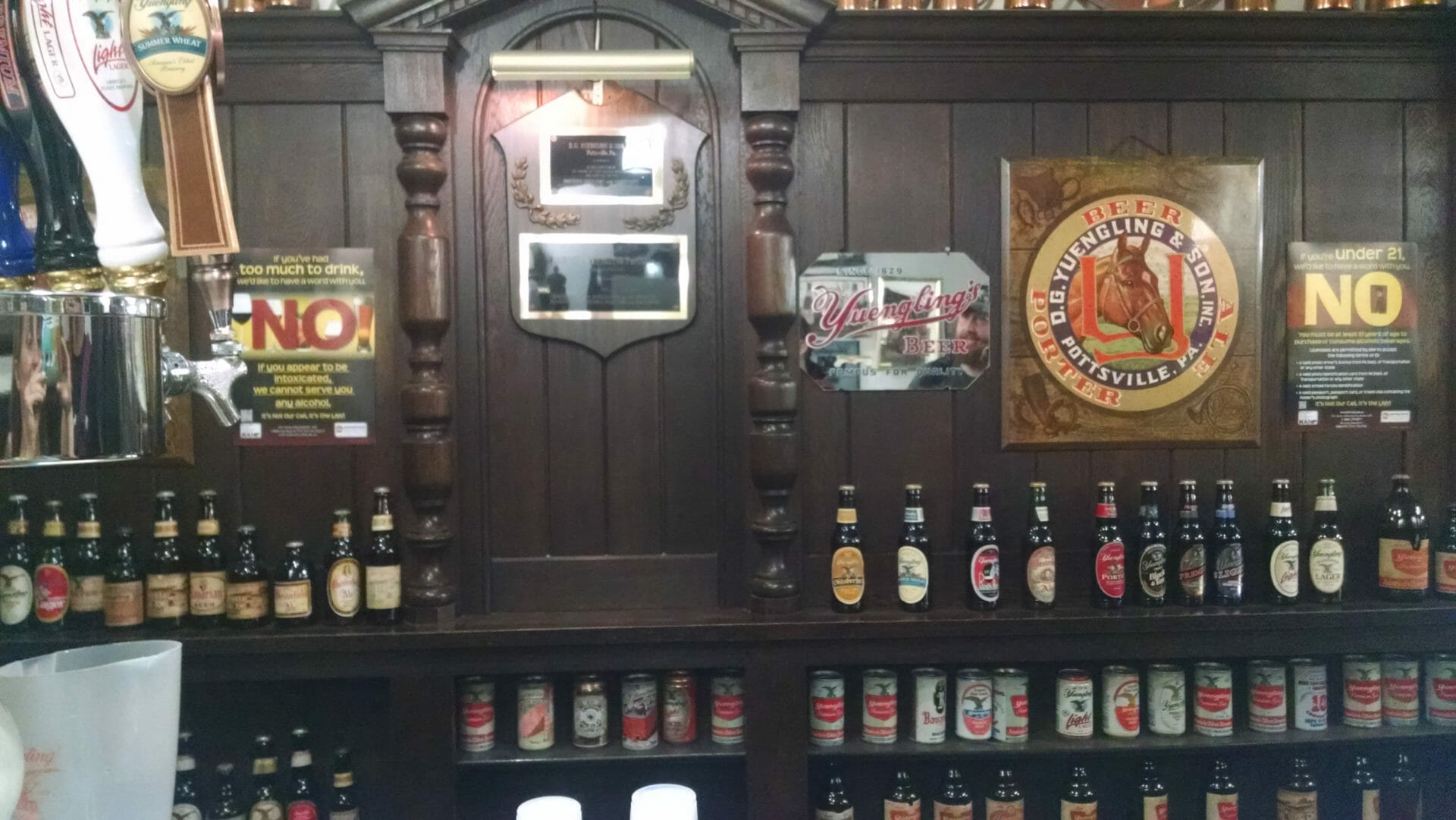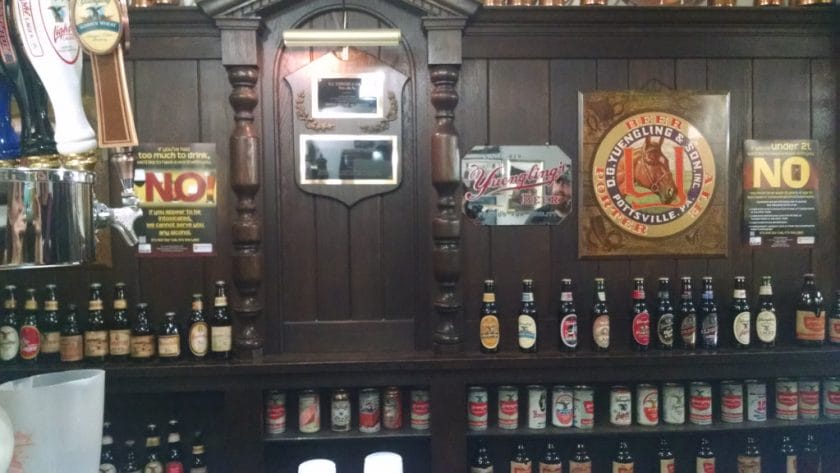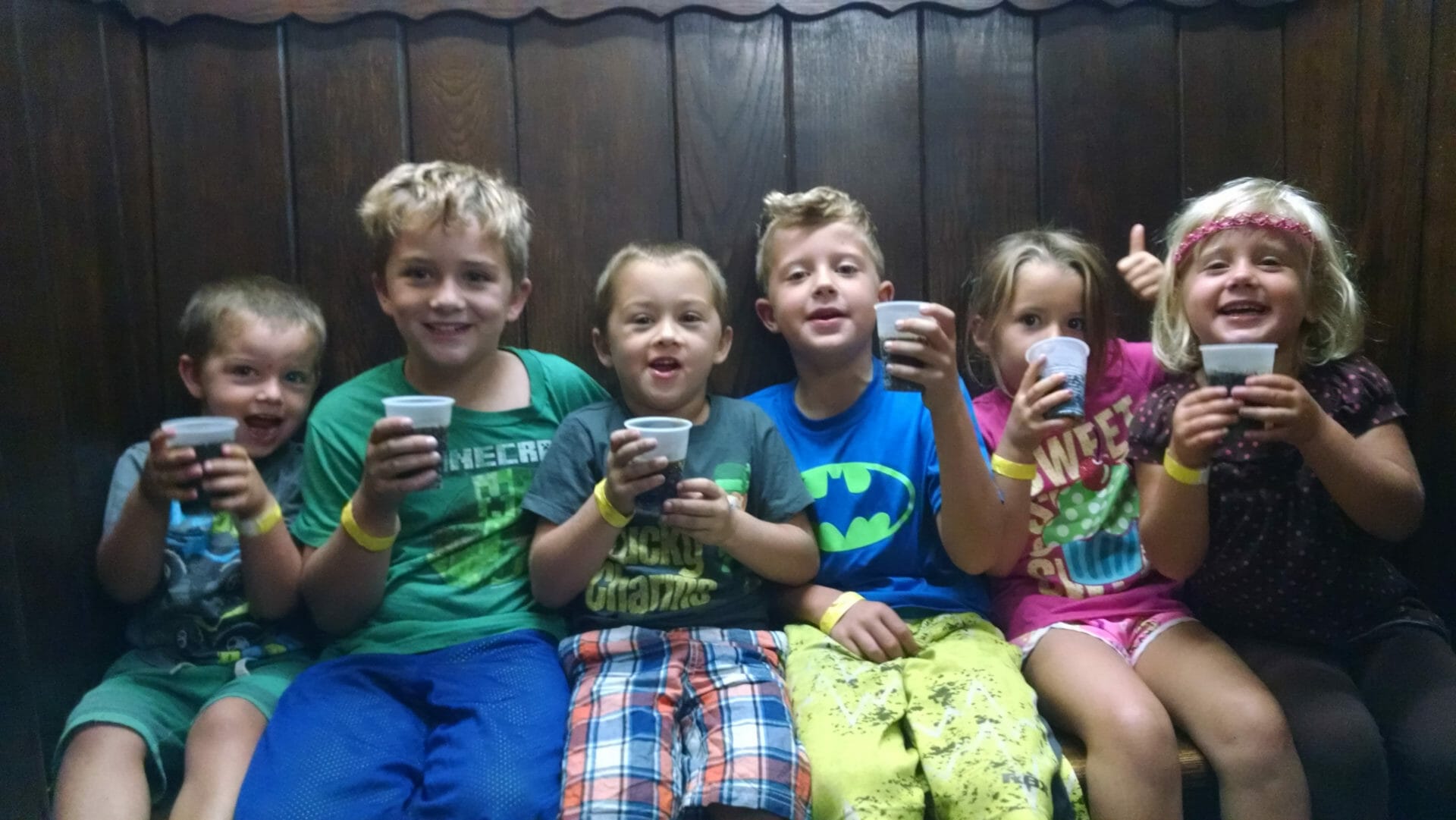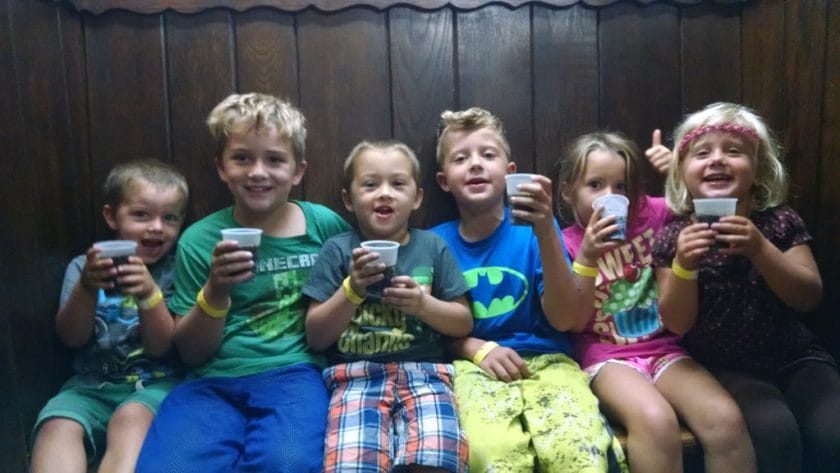 So you finish up the tour by the gift shop where we picked up a few things. Overall it was a great tour that I would highly recommend to anyone traveling in the area. Check out Yuengling's website for more information on the tours and directions to the brewery www.yuengling.com.
Few things to take note of:
The Yuengling Brewery Tour runs every hour from about 10am until 1pm Monday through Saturday. It is all first-come, first-serve, so plan on getting there early enough to make a tour. We arrived at about 10am and just made it into the 11am tour. Check their website for specific dates and times www.yuengling.com/breweries/pottsville/.
Narrow, steep hills getting to the brewery.

No problem in a car, but definitely plan on leaving your rig elsewhere.

The folks at the brewery said we could bring our rig and park it on the street during the tour, but after going there, I would not recommend this at all.
Be sure to wear close toed shoes.

They enforce this pretty strictly.
Bring your camera. They have no restrictions on pictures/flash/etc.

Take advantage of this since most tours don't allow it.
Bring your id.

For the tasting you'll have to show you're 21 or older.
Try to go on a week day.

Seeing everything in motion would be pretty cool.
DISCLOSURE: This post may contain affiliate links, meaning I get a commission if you decide to make a purchase through my links, at no cost to you. Please read my disclosure for more info.