We traveled full time in our RV for over 8 years and have been in 6 different RV's so we have some experience in what upgrades you would want for your RV. In this post we share the best of the best upgrades based on our experience of having spent over 2900 days in our RV.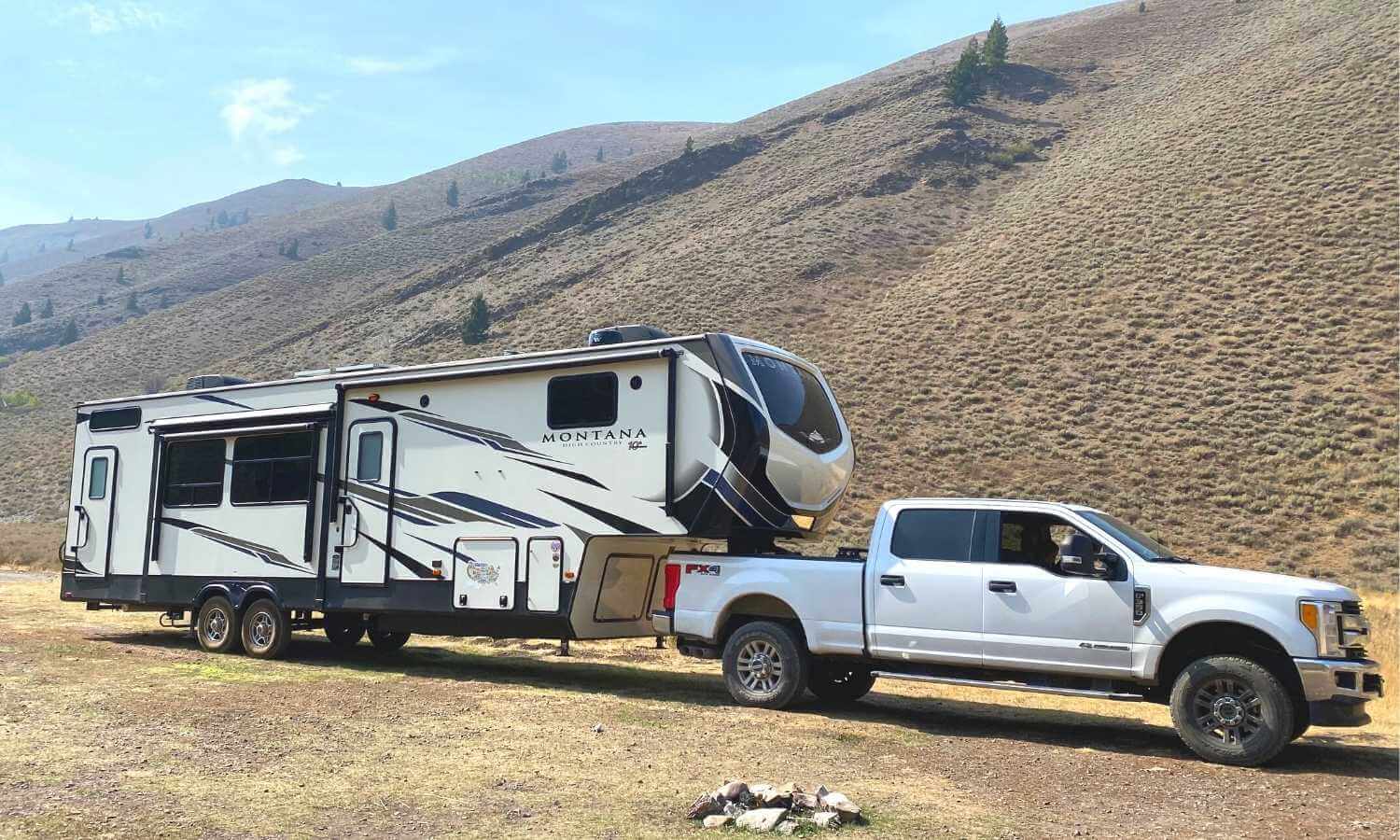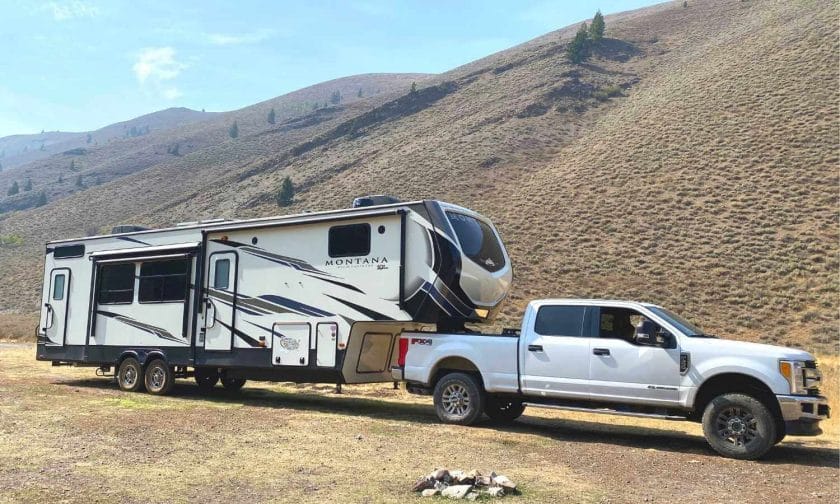 There are always the basic RV or 5th wheel accessories you need like a sewer hose, RV TV mount, and wheel chocks that you need before planning an RV trip. But the real fun comes when you can start making upgrades to your rig! Whether you full time RV like us or just camp on weekends these upgrades will make you love your RV even more!
Solar
We really like to boondock, so the ability to harness free solar power from the sun is amazing. The word "solar" encompasses many different components to an overall system. This includes solar panels (either on the roof or portable), a solar charge controller to regulate the amount of electricity going into the batteries, an inverter to invert the 12 volt power stored in the batteries to 120 volts as well as batteries, which I'll talk more about next.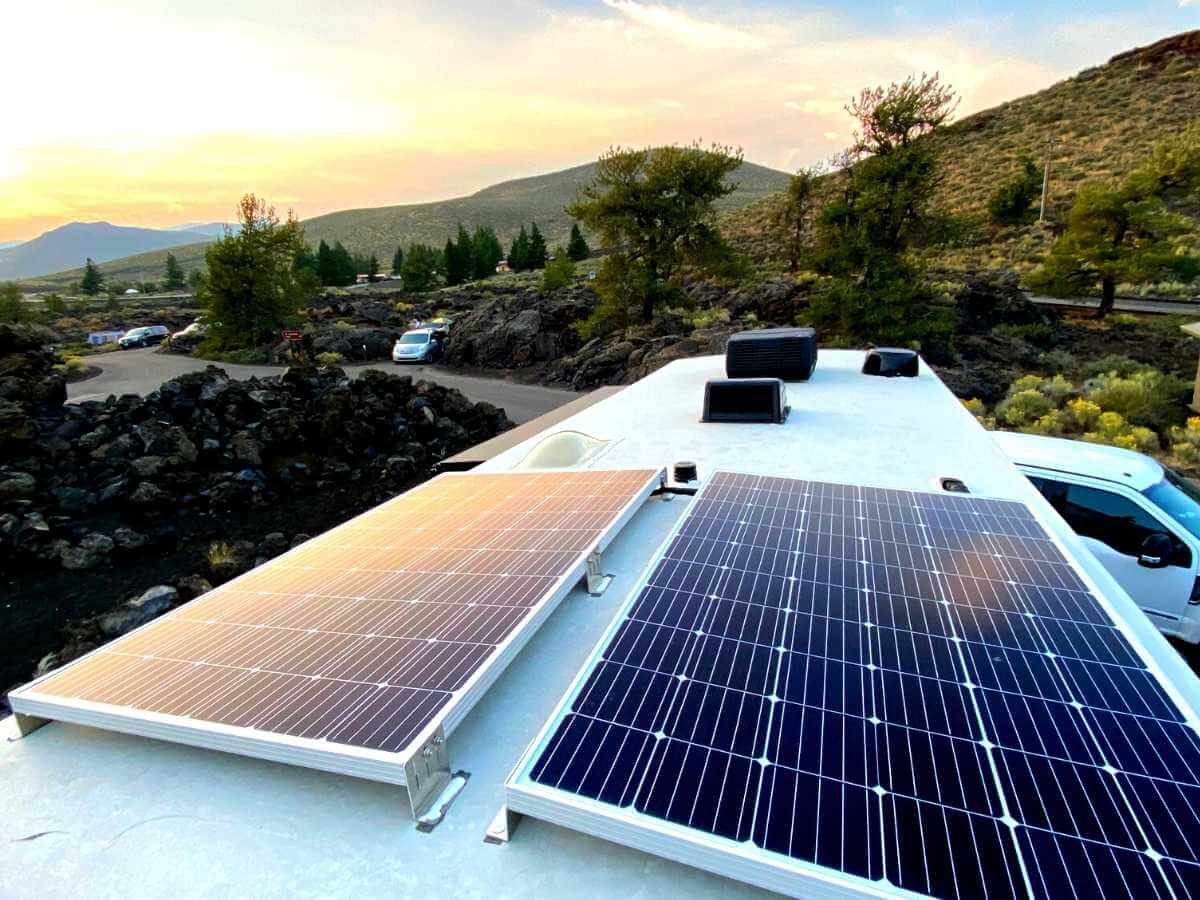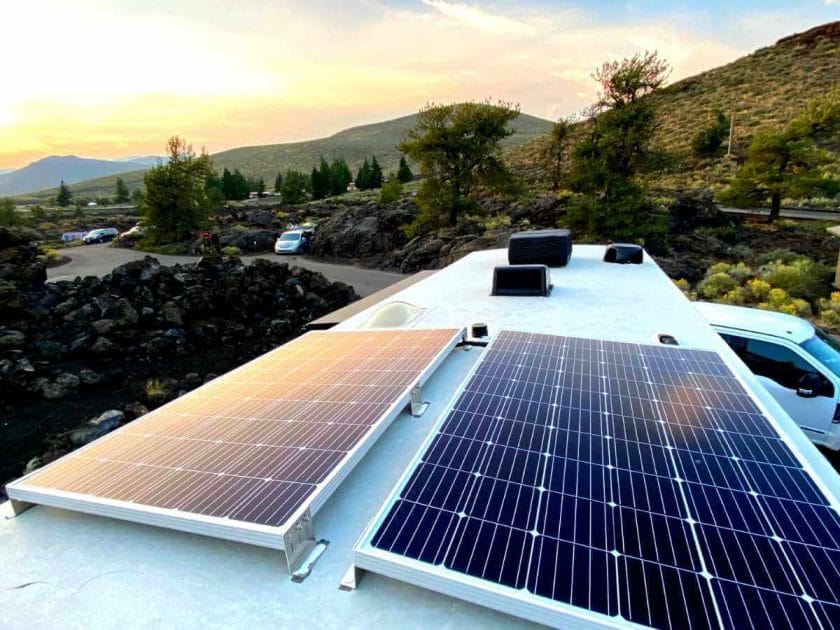 Getting a quality system installed on your rig to meet your needs is a decent investment that can pay off big time. We worked with Future Solutions for a fantastic setup that allows us to be off grid for as long as we want.
Batteries
RV's usually come with a single 12 volt battery. This is fine to keep the lights on for a while and run the electrical part of a gas fridge, but if you're looking to camp off grid, adding more battery capacity or even a different type of battery is one of the best RV mods you can do.
There are many different options out there, lead acid, AGM and more recently, lithium. Having a higher capacity battery bank allows you to stay unplugged longer and really get out to some epic spots.
Generator
If solar isn't an option, then having an on-board or portable generator is great upgrade for dry camping. We have a Honda 2000 watt generator that is a great alternative when we're in overcast for a few days.
Suspension
If you want to get out to these epic spots, you need to be sure your rig can handle the rugged terrain it has to go through to get there. We worked with MORryde to have their Independent Suspension package installed on our Montana High Country 5th wheel.
Their Independent Suspension system allows each wheel to move independently of any other wheel up to 5 inches in travel. Usually each wheel is tied to another wheel, either by being on the same axle or by the leaf spring suspension. The benefit is that this allows the wheels to absorb a ton of road shock without moving the house part of the RV keeping your valuables safe and stable. It also helps a ton with towing as you can't even feel the trailer behind you.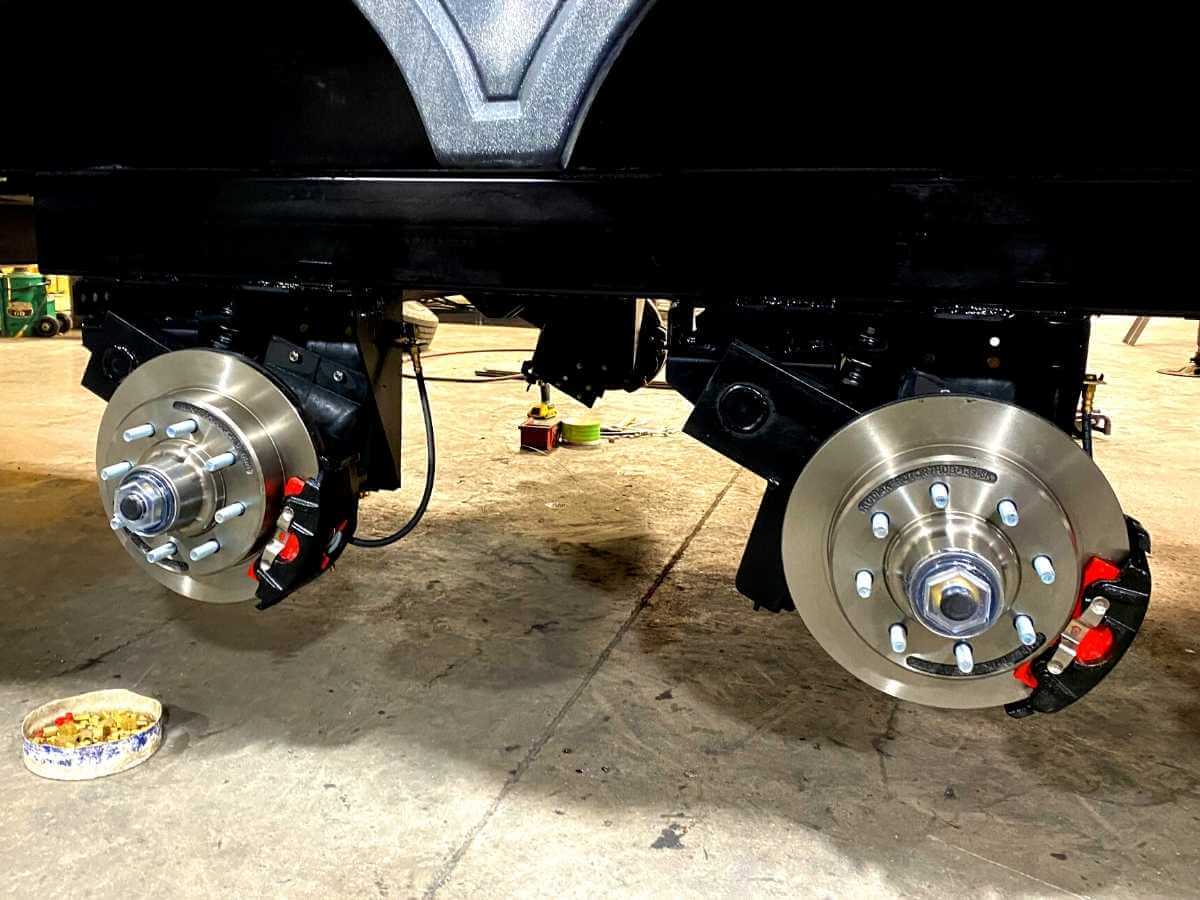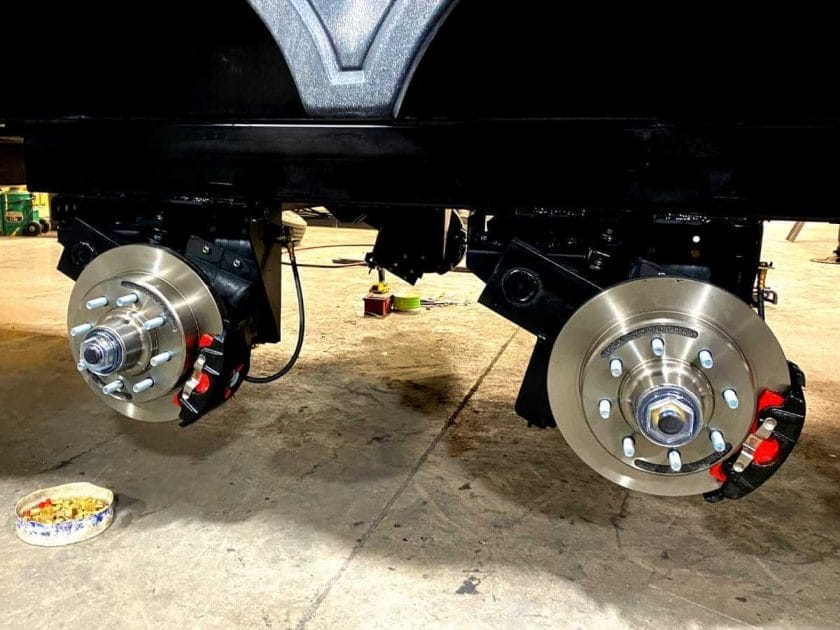 Disc Brakes
Another upgrade MORryde offers, one that usually goes hand-in-hand with Independent Suspension, is upgrading to disc brakes. Trailers and 5th wheels usually come with drum brakes which just don't have the braking power that disc brakes do. One of my main concerns with pulling a fully loaded, heavy trailer, especially down mountain grades is the ability to stop it. With disc brakes, this is a non-concern as they offer a 40% shorter stopping distance and reduce heat build up.
Tires
Tires are very easy to overlook when it comes to an RV or trailer. The only time they're looked at is when you have a blow out, which is too late. There are many tire brands out there that are known to have blow outs, which is why upgrading tires gives a great peace of mind.
We upgraded from Load Range F 12-ply tires to Provider Radial Load Range G 14-ply tires on our Keystone Arcadia. The difference is substantial. The tires are super heavy duty and can handle the weight of our rig much better.
We also upgraded our rims to a heavier duty rim than what came with the RV. The cool thing is all of these upgrades can be found on etrailer and they can be delivered right to your door. I got all 5 tires and rims (I upgraded our spare tire as well) delivered, brought it all to a local tire shop, they mounted and balanced the tires and I brought it all back and put in on the trailer.
Click here to check out etrailer's amazing selection of tires and wheels to get your upgrade on!
Tire Pressure Monitor System
Most modern cars have a TPMS built right in, so we're used to knowing tire pressures in our car and even get notified when they get low. Knowing this information for a trailer is crucial and can be the difference in getting off safely to the side of the road when you have tire problems.
We use the EEZTire TPMS, which is easy to install, easy to use and easy to read. Definitely recommend this.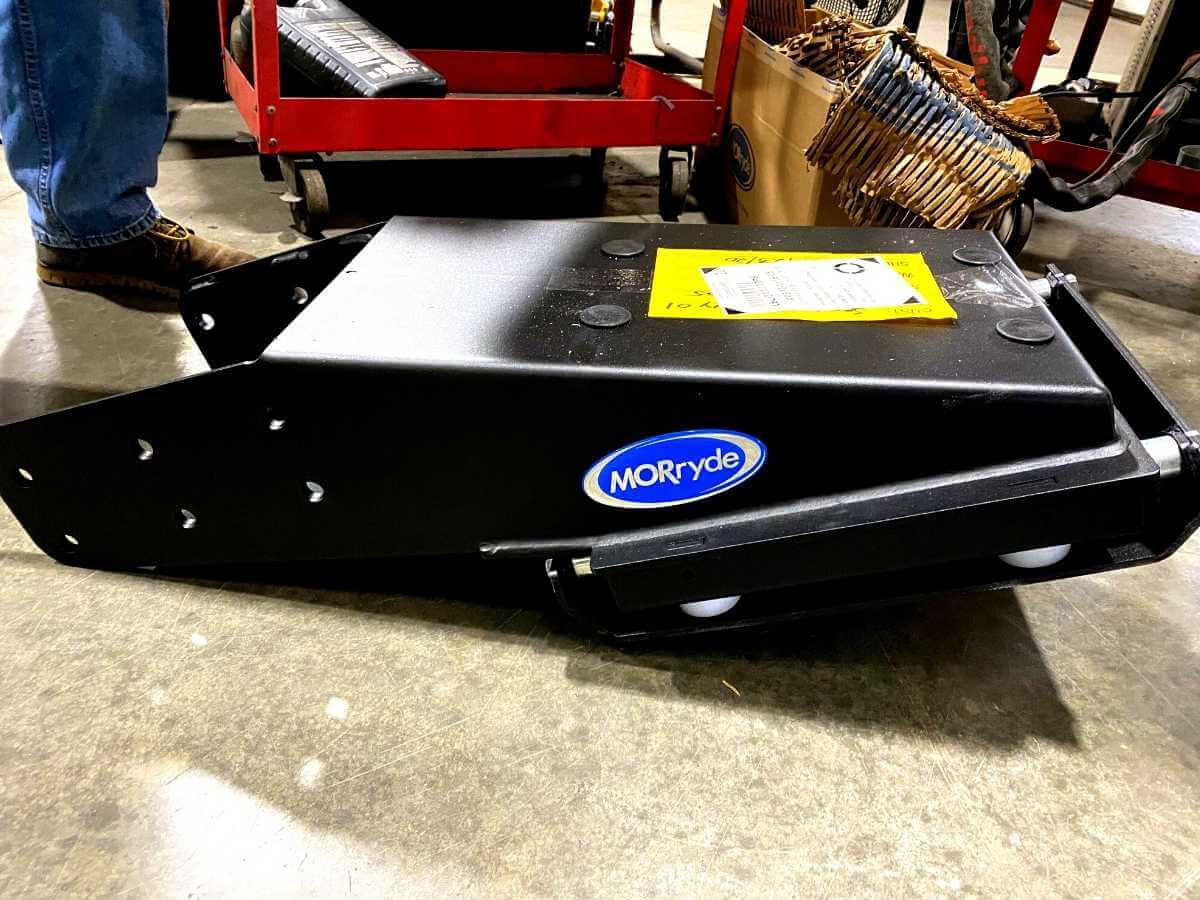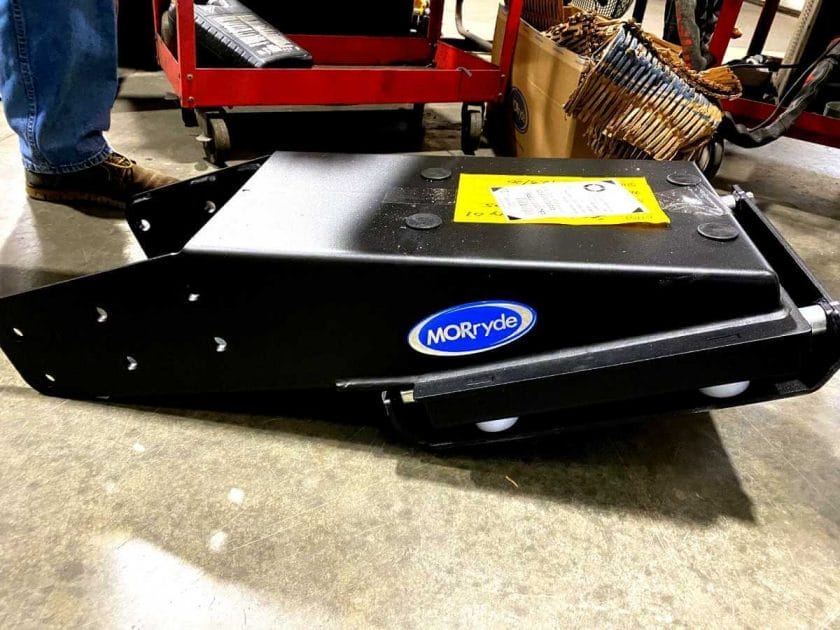 5th Wheel Pin Box
When towing, safety is your first concern with comfort being the second. With MORryde's Rubber Pin Box, it essentially eliminates chucking, bucking and jerking by absorbing the energy transfer from the truck and 5th wheel on starts and stops and bad road conditions. This makes towing your 5th wheel safer and much more comfortable, win-win!
Trailer Hitch
If you're towing a travel trailer, then the hitch is great upgrade. We've used a Propride 3P Hitch in the past and it made a world of difference. Again, safety and comfort are your main priorities when towing a trailer and when we were towing our 30′ Jayco trailer, it was swaying all over the road to the point that even short easy drives were white-knuckle ones. No fun. After upgrading to the ProPride 3P, the trailer stayed inline and we had no problems with sway.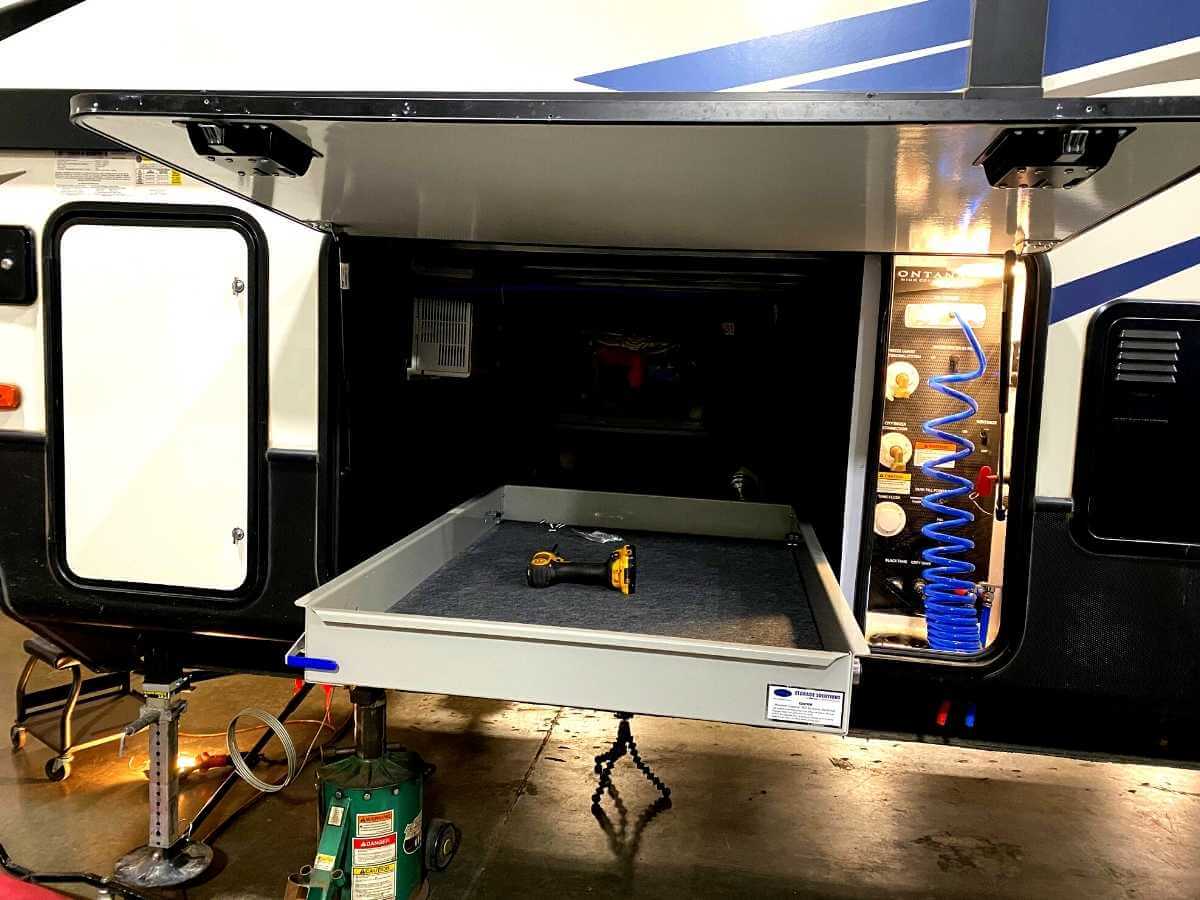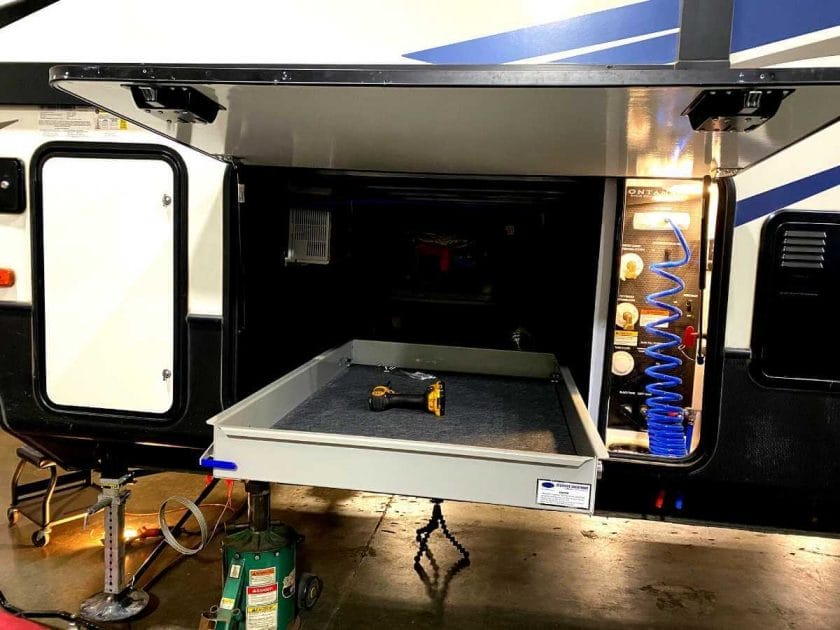 Cargo Tray
We all carry stuff in our RV, sometimes too much stuff. This can mean really using every inch of storage space and make it hard to access some of the things in the storage bays. We upgraded to a very nice MORryde cargo tray that allows us to pull out the tray and access all the stuff that is usually stuck in the middle.
Storage Bay Lock
Believe it or not, most storage bays are keyed with the same key, which is not very secure at all! Changing out your storage bay locks is pretty easy and inexpensive and can be a good way to keep your stuff secure.
Cell Booster
Being out in the wilderness is great, but we still have to work and that requires a cell signal. Having a cell booster on our rig in the past and it definitely helps improve a poor signal.
Another option that is less expensive, but requires a certain connection to your hotspot is this Netgear Antenna. We use this one quite often and it really helps.
Wifi Extender
Another option to improving internet signal in your RV is a Wifi extender. This will grab a wifi signal within a certain range and amplify it in your rig.
Tank Heaters
We love the mountains and that usually means colder temperatures. We have tank heaters for our fresh, grey and black tanks which are turned on by a switch near our control panel and supplies electrically created heat to the tanks so they don't freeze. Very handy especially when overnight lows get down below freezing.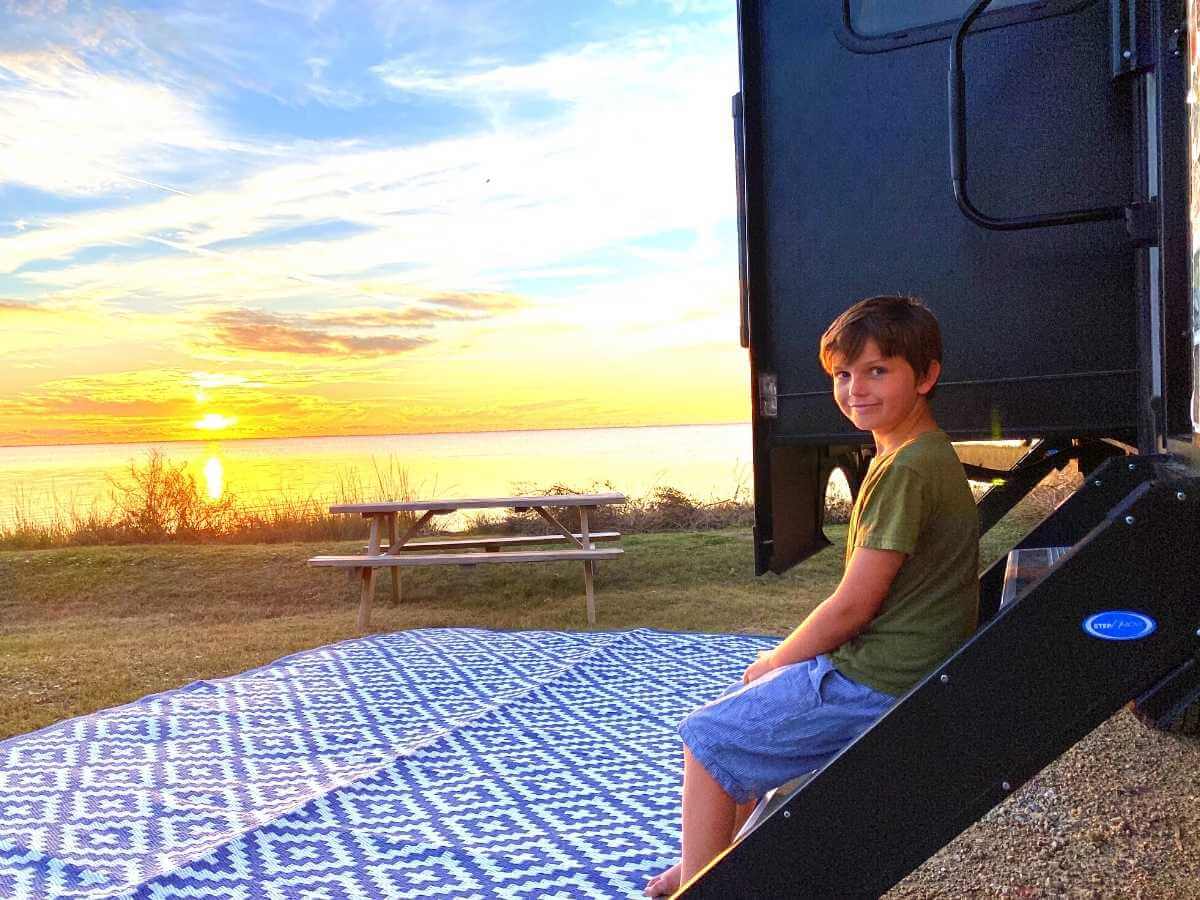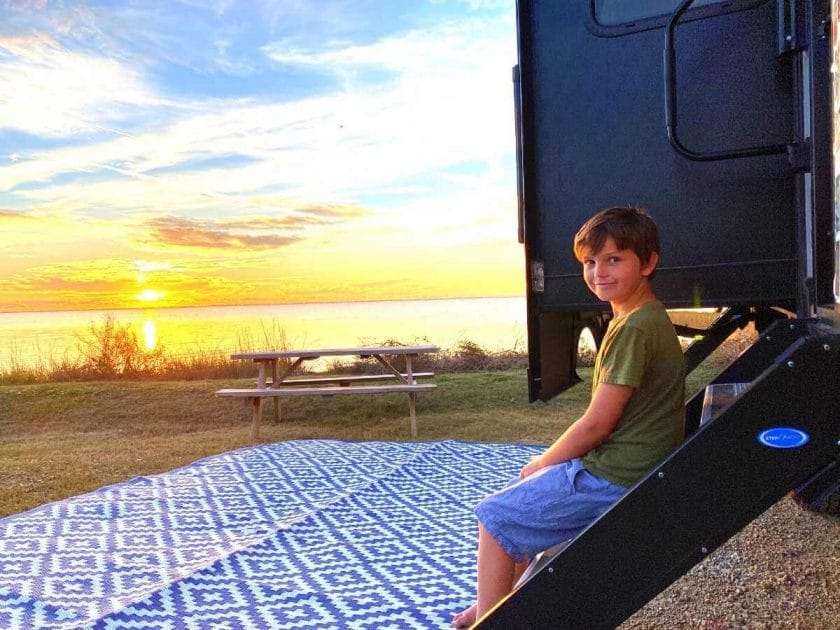 RV Steps
A must-do upgrade is MORryde's StepAbove Steps. If you've ever gone in or out of a set of fold-out trailer steps, you know how unstable they feel, not to mention the feeling inside of the entire RV tipping over. The StepAbove steps solve that problem with a set of steps that extend to the ground to make them rock solid.
They also have several add-on components to the steps including a strut assist lift that makes lifting the steps very easy, a handrail that connects to the steps for extra stability, a storage box that goes in the space the previous fold-out steps went as well as motion activated lights that install under each step making going in and out much safer and easier.
Stabilizers
Speaking of feeling like the RV is tipping over, upgrading the stabilizers on a trailer is a must. Having 4 kids that like to run around and wrestle, so it constantly feels like we're a ship out on the ocean.
Our rig came with a 4 point leveling/stabilizing system. We upgraded our 5th wheel landing gear with a MORryde 5th wheel stabilizer that locks it in from side to side motion.
Also, we added MORryde's Hitch Mount Stabilizer to the rear 2″ hitch receiver on our 5th wheel that really locks us in. It makes a world of difference compared to not having these upgrades. Both of these products are easy to install and can remain on your rig even when you're traveling.
We also use a set of X-Chock wheel stabilizers to take out any wheel play that may happen. Learn more here 8 Best RV Wheel Chocks And How To Pick Yours.
RV Lock
It seems that RV's come with too many keys. One for the door, one for the storage bay, one for the engine if it's a motorhome, one for the leveling key pad, etc. Take one of those out of the equation with RVLock. This keypad lock allows quick, keyless access to your RV.
Water Filter
Nothing is better than water than a cold glass of fresh tasting water. Adding an onboard water filtration system can give you just that every single time you turn on the faucet. We went with the Clearsource Ultra Onboard Pro RV Water Filter System to filter out all the nasty rust, sediment, contaminants and viruses that can live in water.
Installation of the onboard unit was super easy and now I don't have to mess with inline filters anymore. I simply attach our hose and we're getting the cleanest and freshest water possible!
Hardwired Electrical Management System
Campground electricity can be spotty. That can either be from an older system or a campground that has outgrown what it was originally designed for. This can lead to low voltage issues which can damage components inside your RV. Not to mention surges or mis-wirings that can also cause big problems.
There are some great surge protectors on the market that help with this problem. I'd recommend a hardwired electrical management system in your RV. This will catch all of those issues before they ever enter your RV. The nice thing about a hardwired system compared to this similar portable unit is that you don't have to think about plugging in the portable unit. Just plug your cord in like normal and you are protected.
Backup Cameras
Backing in a large trailer is hard! Not to mention the countless number of fights it causes between my wife and I. An easy upgrade that helps with that problem is a wireless backup camera. A lot of trailers come pre-wired for a camera making installation super easy.
Sewer Hose Storage
There never seems to be a good spot to store a sewer hose. Travel trailers sometimes have a 4″ bumper that works well as it keeps the hose outside and not in a bay near your stuff, which is a great idea. Our 5th wheel didn't have that and neither did our motorhomes.
One the 5th wheel, I installed a sewer hose storage tube under the back of the 5th wheel. Installation was super easy as it came with 4 self-tapping screws that mounts into the frame of the RV. This keeps the hose outside and easy to get to when I need it.
Fantastic Fans with Vent Covers
Air flow is a great thing when you're in the great outdoors. RV's can have some funky smells in them so keeping fresh air flowing is a must. Upgrading the ceiling fans is a great way to do that. We have a couple of Fan-Tastic fans that really maximize air flow keeping the RV fresh. We also have vent covers for these fans so they can operate or remain open when we are driving or if it's raining.
Slide Toppers
Adding a slide topper above your slide outs is a great upgrade. This will keep water and debris from accumulating on your slide out roof so when you pull it in, all of that junk won't come in with it.
Dometic Awning with Power Channel
Awnings are a great thing to have on an RV. They provide shade and even can protect from rain. An upgrade to the typical awning is Dometic's 9200 Power Series Awning that comes with a power channel on the awning arm. This allows for many different accessories to be plugged into the channel and to be used while under the awning. Accessories like speakers, fans, lights and more.
Interior Redesign
This is a pretty generic term for a pretty labor intensive upgrade. On pretty much every RV we've owned (Newmar, Winnebago View, Micro Minnie, Jayco, Montana), we've redesigned the interior to give it a more homey feel as well as adding functionality that meets our needs.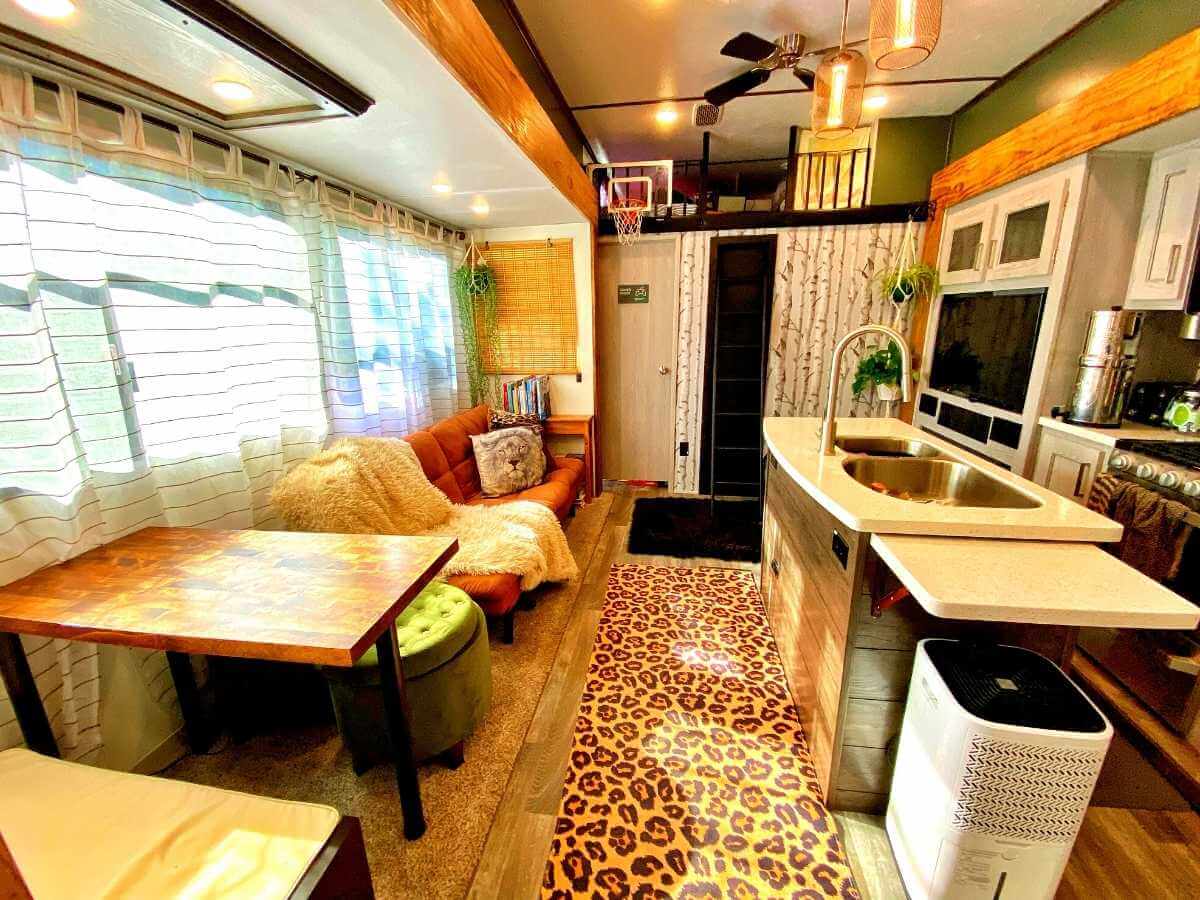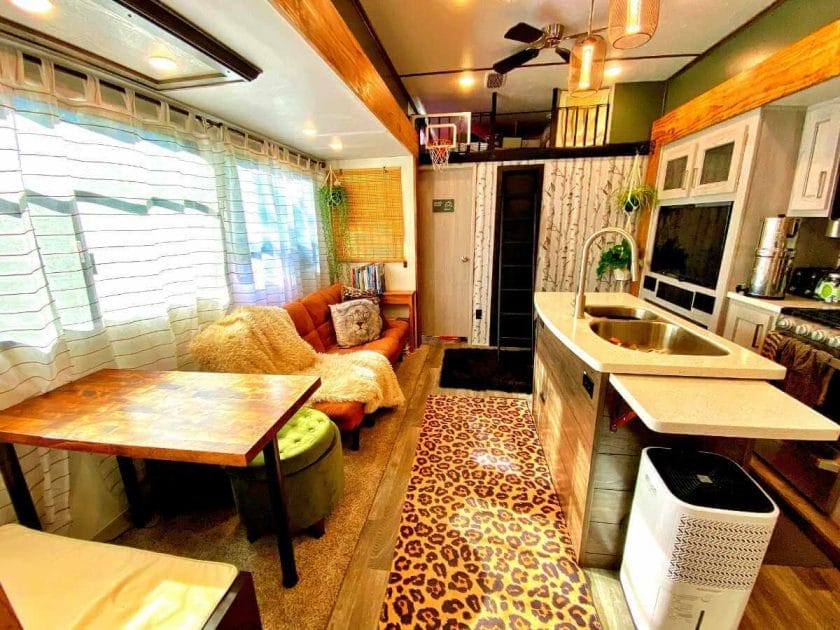 This can range from major renovations to small improvements to the kitchen cabinets, counter space or adding wire shelves in the cabinets. It can take some work, but it's definitely an upgrade that is worth the effort.
Residential Fridge
We have a residential fridge in our RV kitchen, which is the first residential fridge we've had in an RV. This upgrade has pros and cons to it. For the pros, we love the space! We have an 18 cubic foot fridge and having a family of 6, the extra fridge space is amazing. For the cons, it only runs on electricity.
This means when we're boondocking, we need to have enough battery power to run the fridge 24 hours a day. With our setup from Future Solutions, it's not a problem, but definitely something to think about before upgrading.
LED Lights
Most new RV's already come with LED lights, but if you have an older RV, this upgrade is a must. Going to LEDs, you'll save a ton of battery power as an LED light just sips power compared to an older incandescent light. They come in a variety of colors, so they're not just the bright white anymore.
Digital Thermostat
Some RV's have the old school lever or dial for a thermostat. A simple and effective upgrade is to swap that out for a digital thermostat. These are much easier to use and read and some are even programmable.
Mattress
Sleeping in an RV shouldn't be any different that sleeping in a bed in a house. You can easily upgrade your mattress to make sleeping super comfy. RV mattresses aren't the best, so we upgraded our mattress to this one on Amazon which has been amazing.
Shower Head
Another easy upgrade that gives better water pressure in the shower as well as conserves water is changing the shower head. We've used Oxygenics in the past and it's an easy and cheap upgrade that's worth it.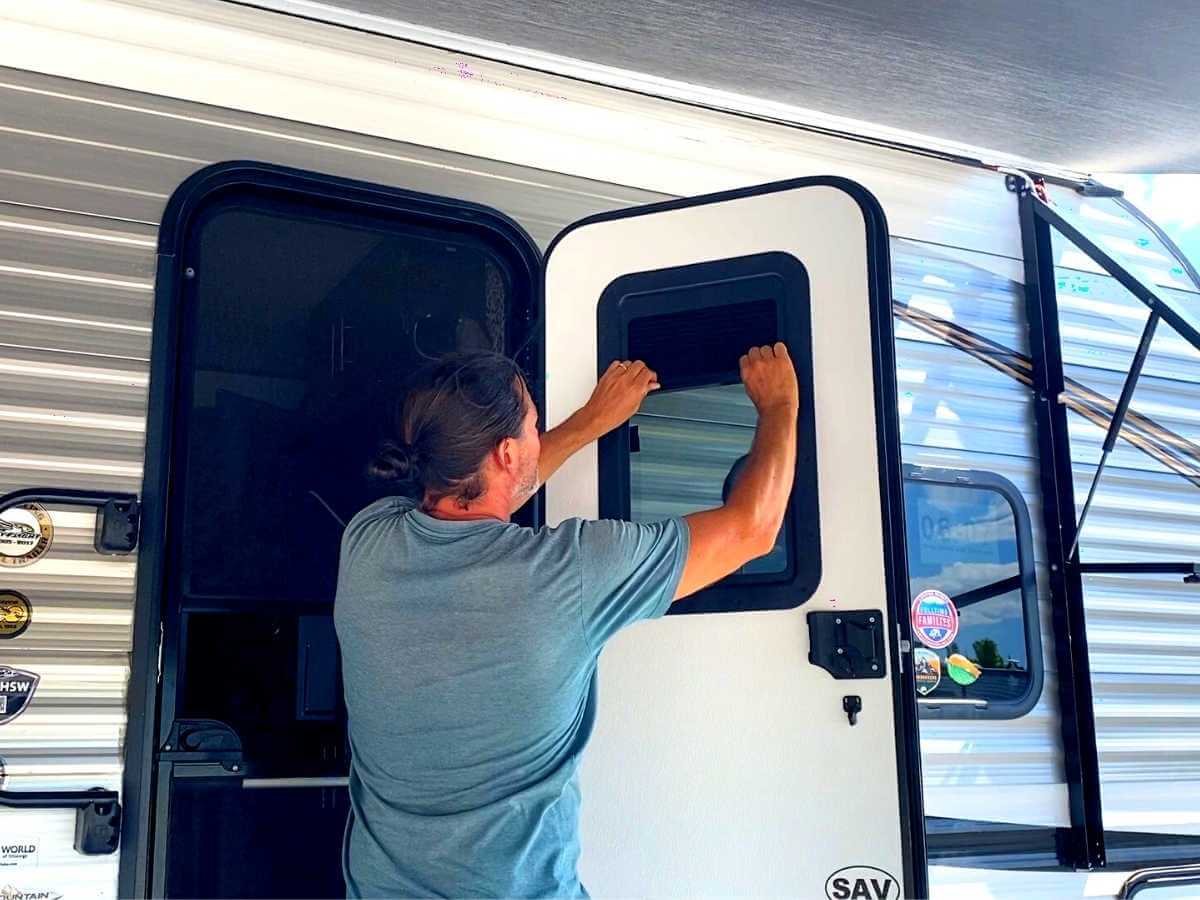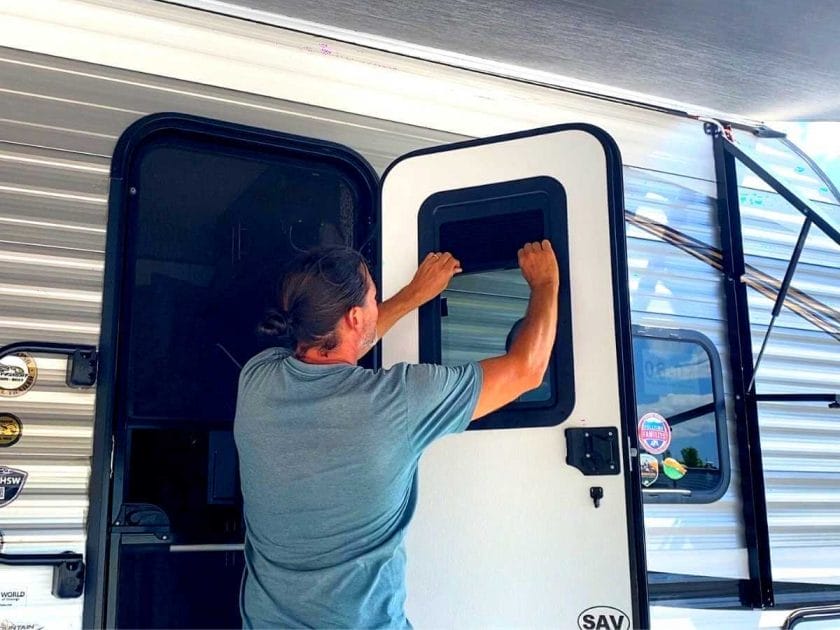 Slim Shade
We've had 2 RV's that only had the frosted glass in the front door window. This doesn't provide the most privacy and definitely lets in a lot of light in the morning. An easy upgrade to fix that is the Slim Shade.
You basically remove the old window and replace it with one that has a built in black-out shade. The shade can open so you can see out the clear glass when you want to and then close to provide privacy and darkness when you want that.
Propane Monitors
Knowing your propane level in an RV can be tricky and most of the time you don't know you're low until you're out. Installing these propane monitors on your tanks can be super helpful to keep the furnace working on a cold night.
Hopefully these RV upgrades will help you enjoy your RV more. Please check back as we'll keep this list updated with new upgrades we learn about that are must-haves! We also have an awesome list of Best Gifts For RVers!
More RV content to check out: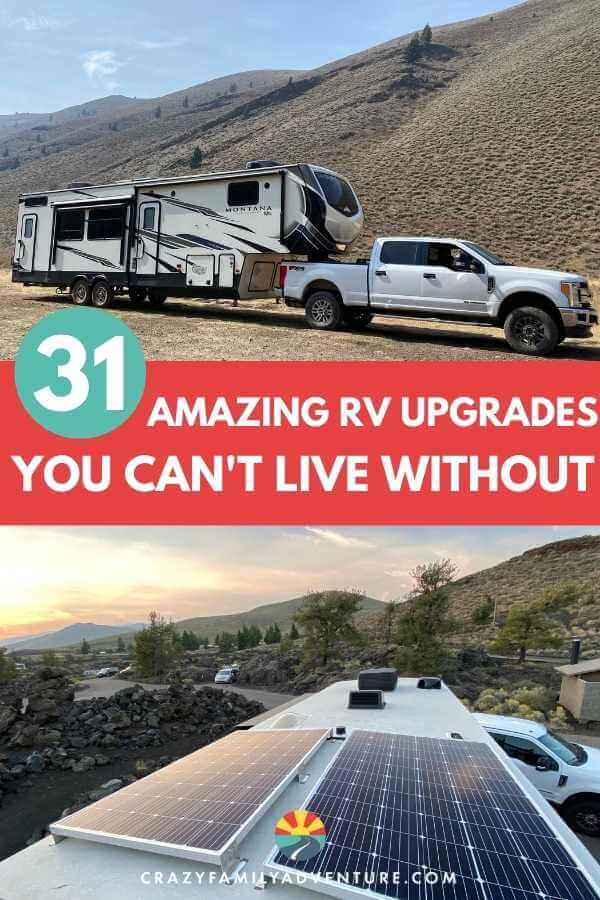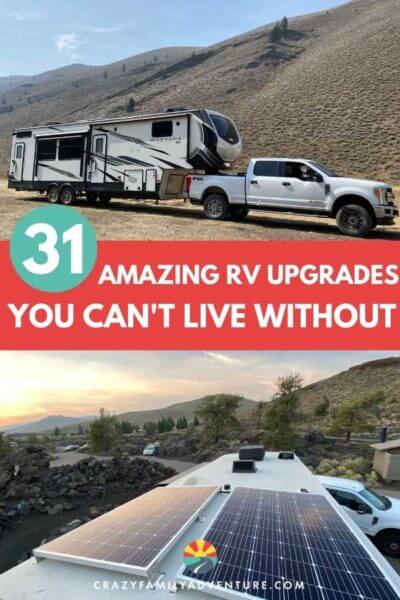 DISCLOSURE: This post may contain affiliate links, meaning I get a commission if you decide to make a purchase through my links, at no cost to you. Please read my disclosure for more info.