We believe we have found the perfect RV and solar combination! Having solar for our RV is always important to us as we like to have the freedom to boondock and go without shore power. It is an RV upgrade we always recommend and a top 5th wheel accessory to add to your rig.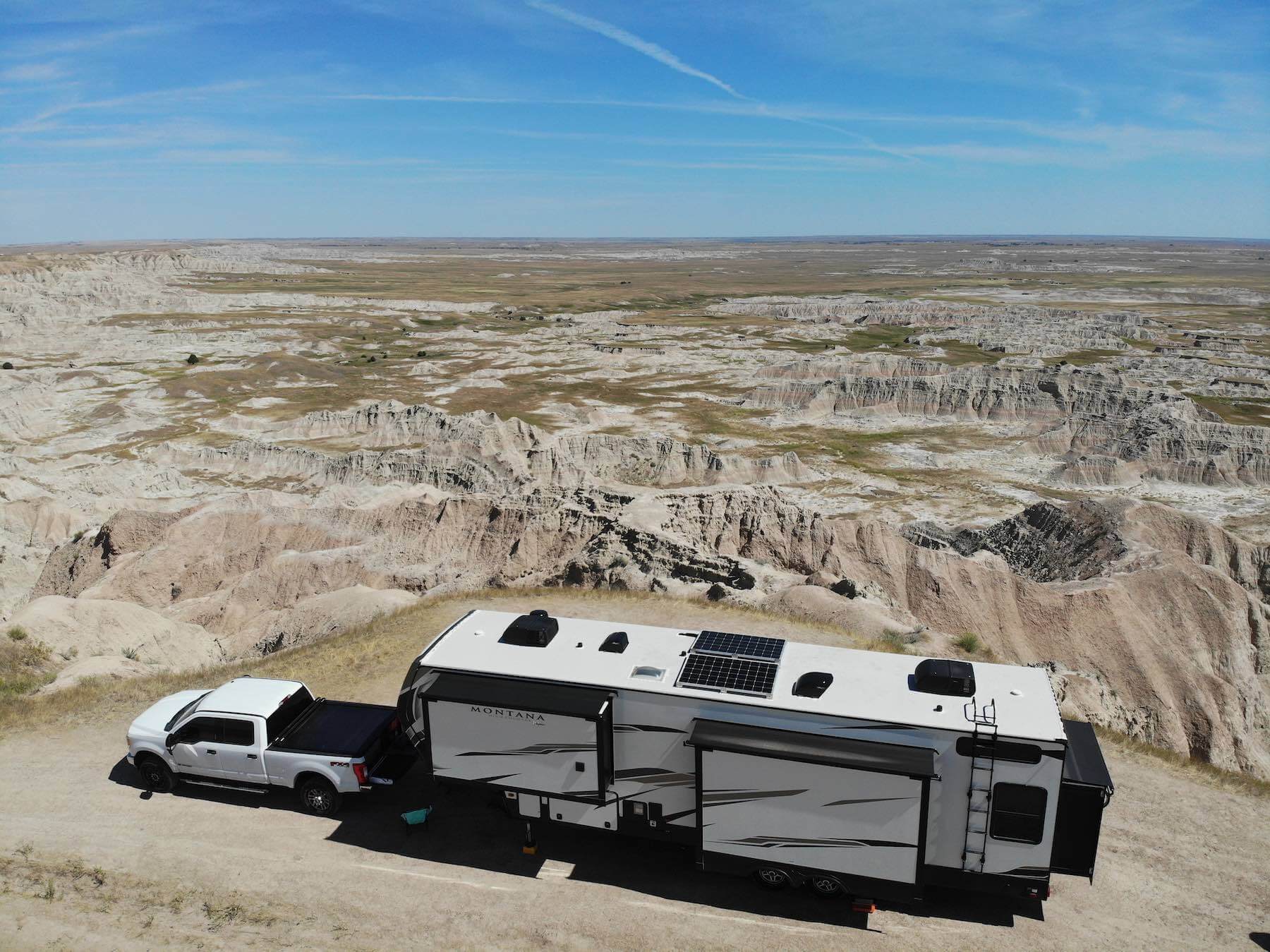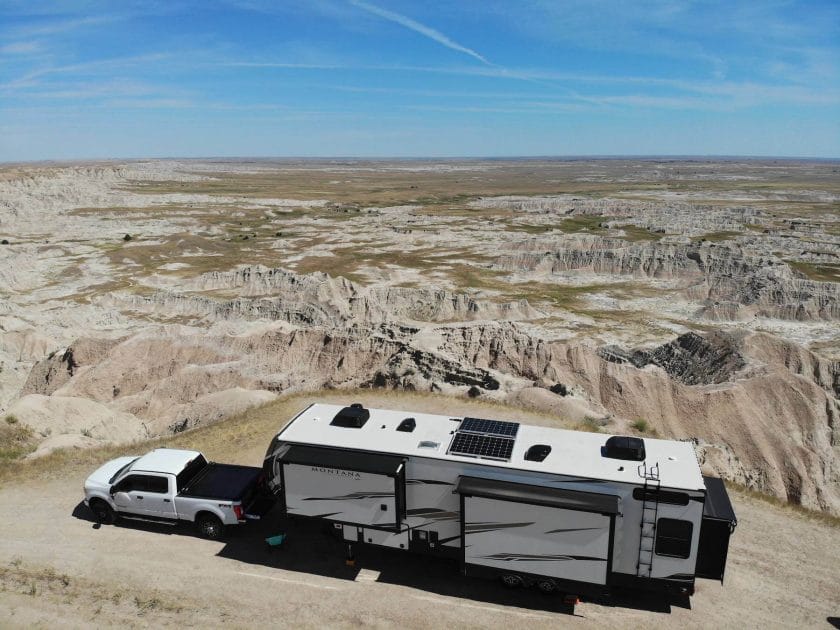 Now getting solar on your rig isn't always an easy process…until now.
Keystone RV Solar Prep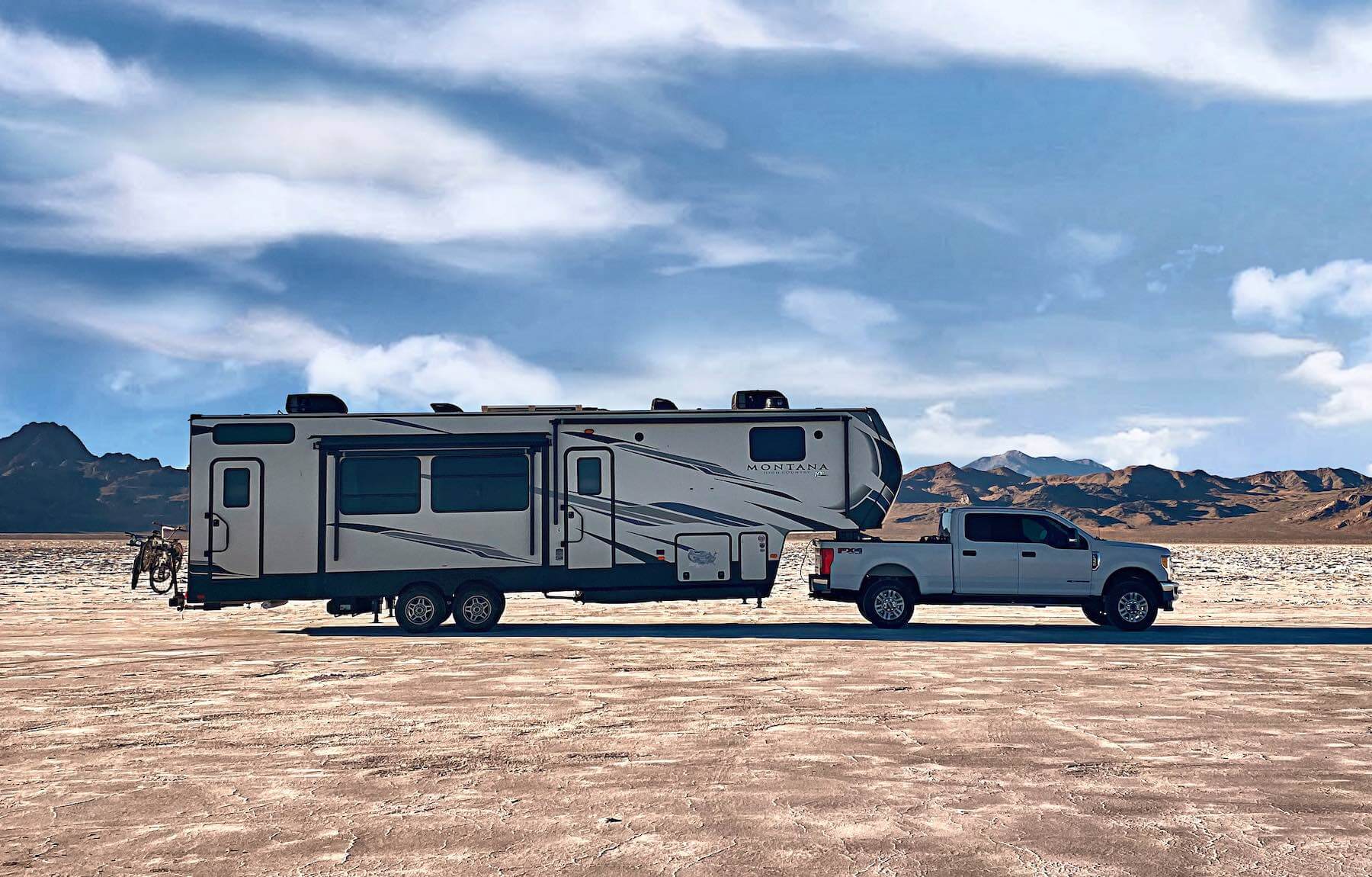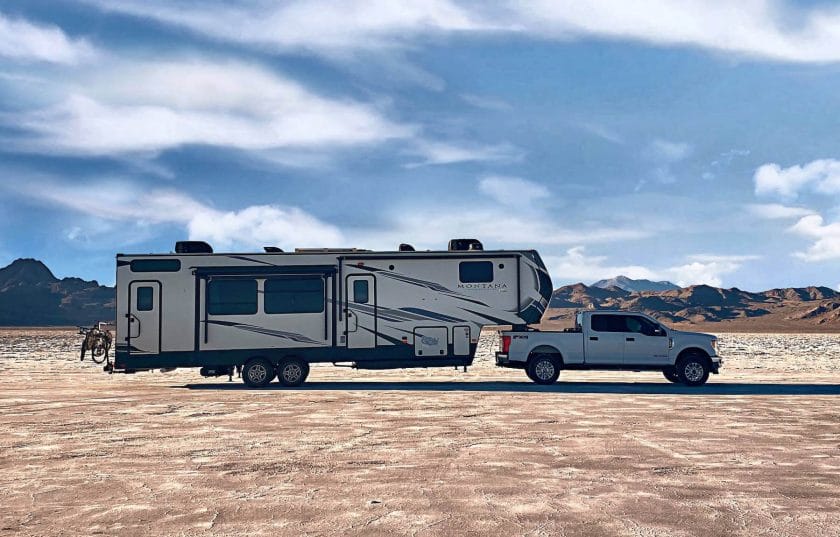 Have you heard that Keystone Montana and Keystone Montana High Country rigs come with a full-on solar prep. I mean a legit solar prep. Not just a 2 prong plug that accepts a portable solar panel and a sticker on the side of the rig that says it is solar ready, but a true pre-wired setup from your roof to your batteries meaning that half the work is done for you as soon as you buy the RV.
On the roof of the Montanas, there is an MC4 connector for both the positive and negative wires that would come from the solar panels for your RV. This connector is fully weather proof and sealed nicely to prevent any water from seeping in. The connector is then pre-wired through the coach into a storage bay where the solar charge controller can be installed.
The fact the wire is done in the factory when they're building the coach and it doesn't have to be snaked down the wall or holes drilled in your rig is a game changer. This is definitely the hardest part when doing a solar install. Plus it makes it easy to install the solar panels.
From that area in the storage bay, 2 other wires are there that are pre-wired to the battery bay. Again, having the wires already run is great. There is also a communication cable that goes from the solar controller area to an inside cabinet in the coach so you can easily install a remote display to monitor the charge controller.
This is huge and makes the process of actually installing the solar system components that much easier.
Future Solutions Solar Install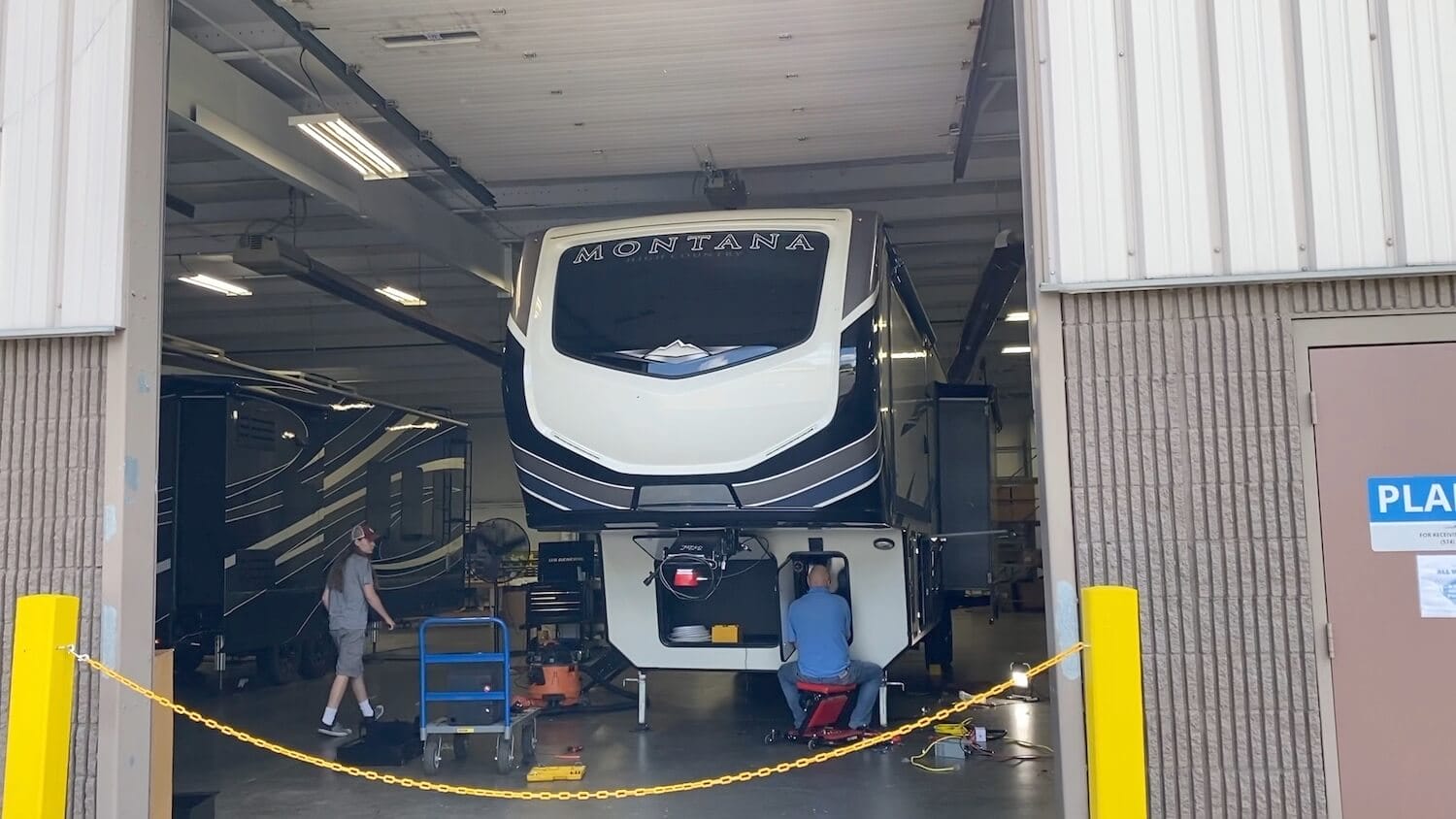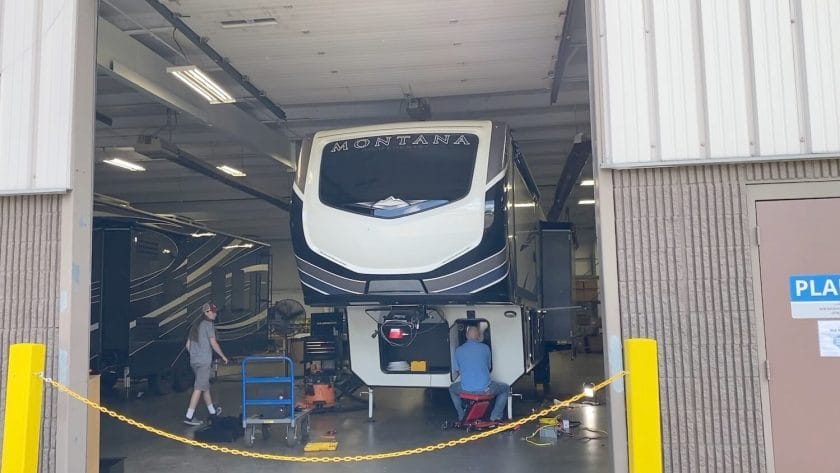 Now you have the rig and you have the solar prep, but what about the solar? This is where Future Solutions in Elkhart Indiana come into play!
They are experts in RV solar and really take the time to talk to you and understand your lifestyle and what it is that you want to be able to do with your solar setup. This isn't a "rush and get it done" conversation. This is a "let's put time and effort into the planning phase" conversation so they really figure out what you need.
Let's face it, installing a solar system on your RV is a pretty big investment. Depending on how big of a system you go with, it can be a major investment. Future Solutions realizes this and wants to be sure you are investing in the right configuration and components for your lifestyle. This way when you hit the road and put your brand new system to use, you know exactly what to expect.
Future Solutions also works closely with Keystone. This makes the install process even smoother. They know Keystone rigs inside and out, literally. Now, if you have a rig that isn't a Keystone, don't worry, they can work with any rigs out there and have been up-fitting them for years. The Keystone solar prep just helps make the process go quicker and in-turn, cost less.
Keystone SolarFlex
One really cool thing is that Keystone does offer a factory option called SolarFlex for their Montana High Countries. You can get a fully warranted solar set up from the manufacturer right off the factory floor that comes with:
1 300 watt solar panel
Jaboni 30 amp MPPT charge controller
2000 watt Magnum pure sine wave inverter
4 pre-wired inverted outlets
Future Solutions Custom Solar Install
In our case we needed something more than that, so we went with a custom configuration from Future Solutions. We have 4 kids who all have PC's, laptops, phones, etc. We also work from the road on our laptops and with having a big family, we just use a lot of power.
Our 335BH Montana High Country also has an 18 cubic foot energy efficiency residential fridge. That meant we would need more battery capacity and solar capability to keep the fridge running when we were boondocking.
We talked to Future Solutions after getting our Montana to kick off the discussion on what we could do to get a solar set up to meet our needs. After describing what kind of rig we had, our power needs and where we plan to boondock, they had a good idea of the system we'd need.
Of course with our full time travel lifestyle, we were only planning on being in the Indiana area for a few days. Since it was summer of 2020 when RV's were literally flying off the lots, Future Solutions was pretty slammed with work. However, since we had the solar prep from Keystone and since Future Solutions is awesome, they squeezed us in to get a preliminary setup installed with the plan of us coming back when we had more time and expand on that preliminary setup.
We drove the rig to Elkhart, Indiana and met with Matt Wolkins, Josh Atwood and Courtney Harris to get the install kicked off. They have a state of the art facility where your RV is parked inside their shop, secure and out of the elements while it's being worked on.
Batteries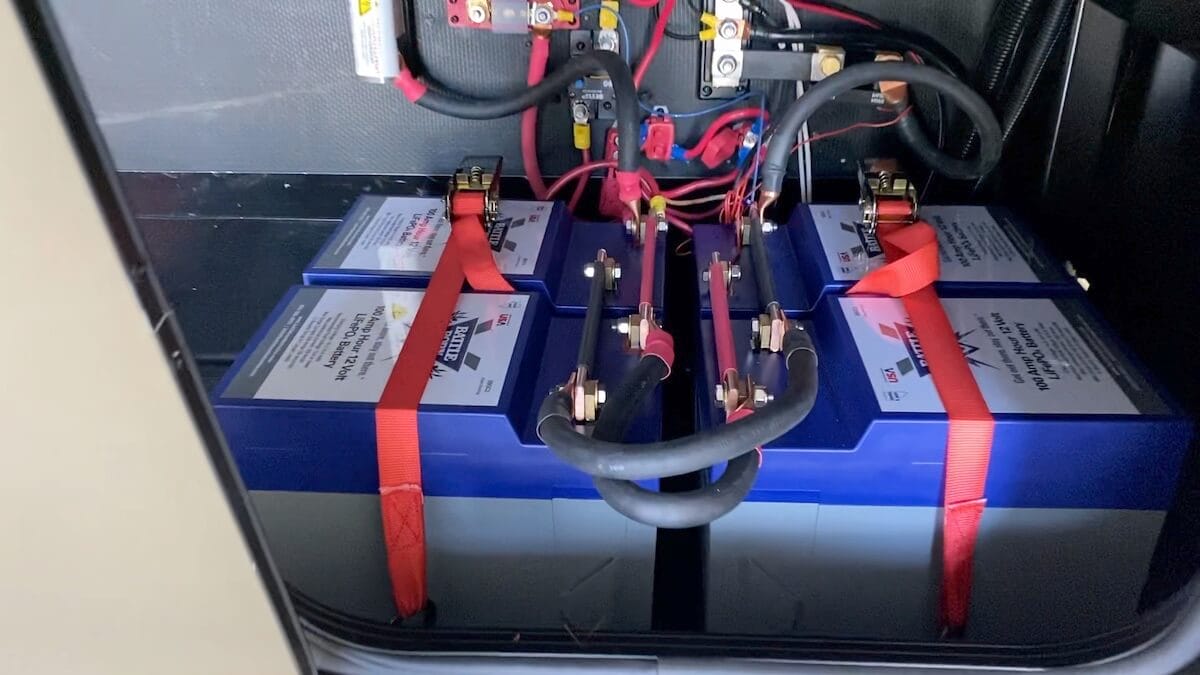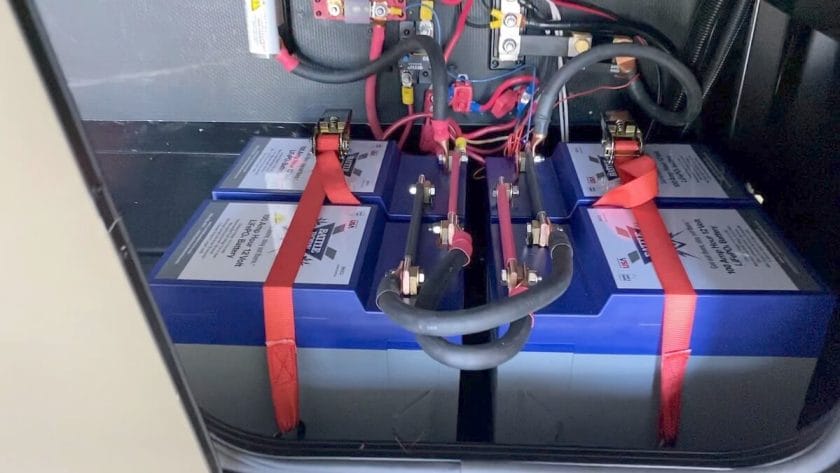 We left our RV there for about 2 and a half days while the work was being done. We opted to upgrade our battery bank from 2 lead acid RV batteries to 4 Battle Born lithium ion batteries. This basically increased our battery capacity ten-fold without adding much additional weight. Each of the lithium batteries have a 100 amp hour capacity.
Inverter
We also upgraded the inverter from the factory installed 1000 watt inverter (used to only power the fridge) to a 2000 watt Magnum MS2000 inverter/charger unit. This inverter is enough to power the fridge along with a several outlets in our rig. Talking with Future Solutions, we wanted to be sure a few outlets in the rig would work off the inverter.
Due to our time constraints, we knew they wouldn't be able to wire the whole coach, but they were able to tap into the GFI circuit to power it off the inverter. Lucky for us, there are quite a few outlets in our RV that are on that circuit. This inverter is also used as a charger, so it can be programmed to the specific voltages the lithium batteries need when they're being charged off shore power.
Solar Panels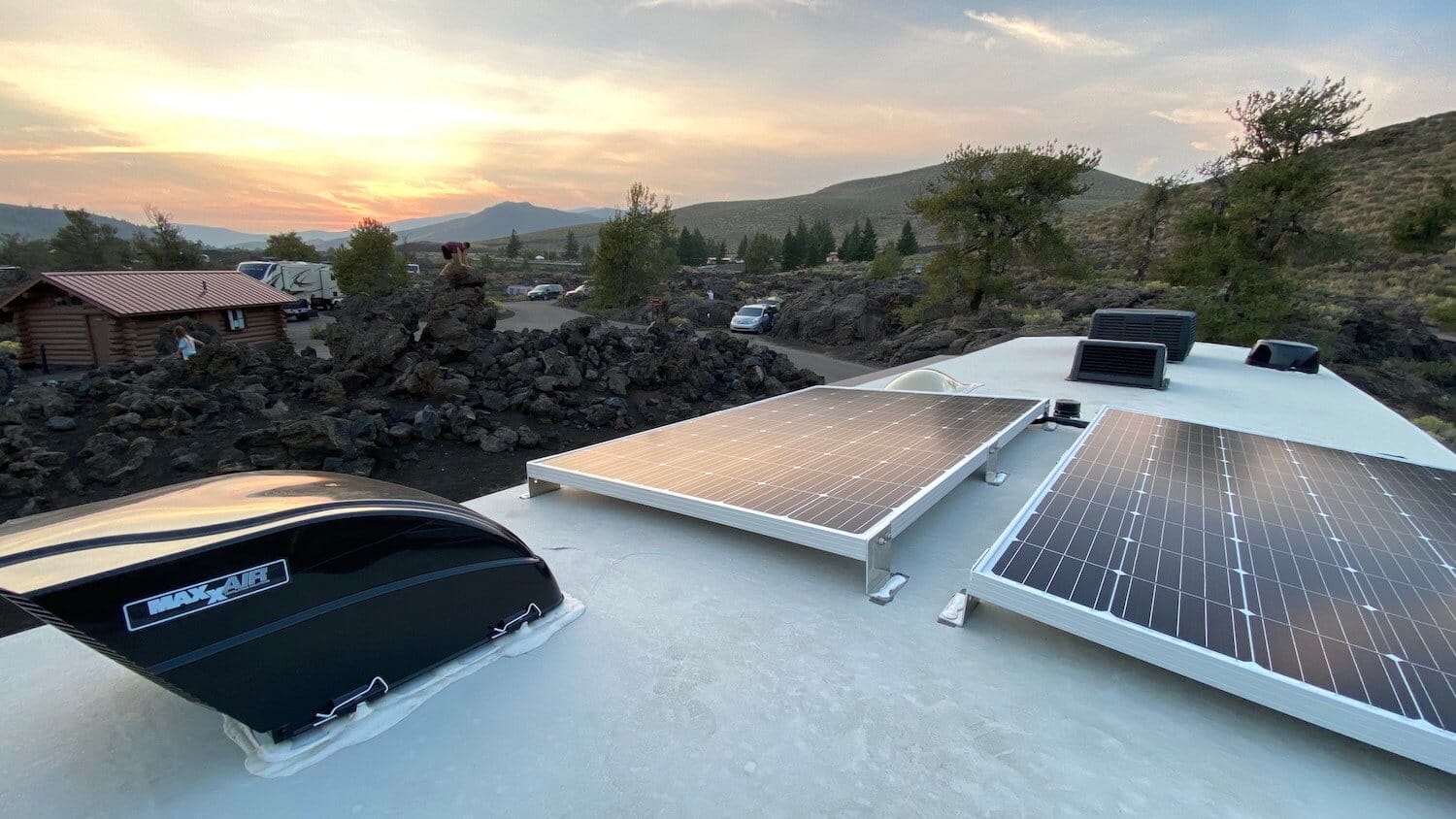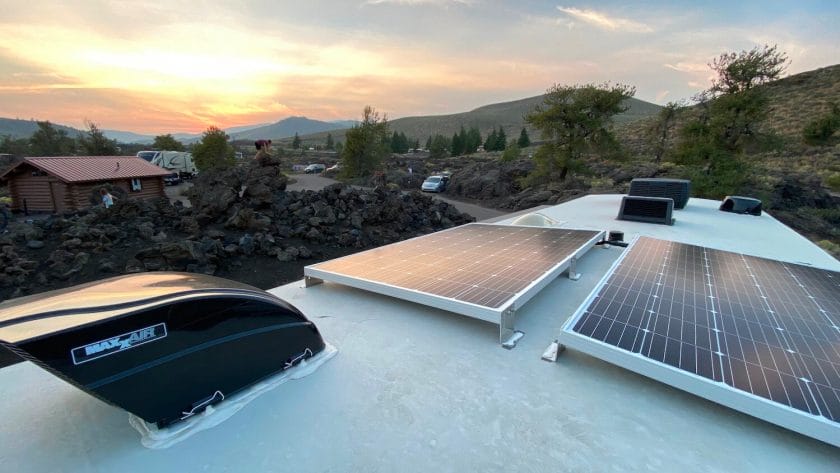 Up on the roof, we had 2 300 watt panels installed. Along with a Victron MPPT 100 volt/50 amp charge controller to regulate the panels. These 2 panels were installed very easily thanks to the pre-wiring done by Keystone. It made the panel setup simple and all that was really needed was mounting hardware and to plug them in. We know this is something we will be expanding when we head back to be able to charge our batteries faster, but for now, the 600 watts is great.
When the sun is shining, this setup will pull in about 500 watts. There are a lot of different solar panels for RVs. We went with the JPP solar panels.
Controller
The Victron controller has a really great app that you can connect to via Bluetooth. With this, I can monitor our usage and adjust any settings right from my phone. A Victron SmartShunt was also installed so I can see a very accurate state of charge for the batteries, which is nice to keep an eye on.
Future Solutions told us that with the Keystone Solar Prep we saved hours on the solar install.
We couldn't be happier with our experience with both the Keystone solar prep and the the job Future Solutions did to get our solar system installed. We have a great system currently installed. And we are looking forward to expanding that set up to power even more in our rig including being able to run the air conditioner!
Plus while we were out traveling, the Future Solutions team was amazing at customer service. They were consistently available to answer any questions that we had. This part is so important to us. We want to be sure we understand our system and that it is working the way it should!
Our Solar Install
Summary of what we had installed:
4 BattleBorn GC2 Lithium Batteries
Magnum Remote Display
Magnum MS2000 Inverter
Victron MPPT Solar Controller
Precision Circuits Battery Guard Auto
JPP Solar Panels (2X300W)
Future Solutions is a great choice for getting solar power system setup on your rig. They are total professionals and have a ton of knowledge when it comes to solar energy and the construction of RV's. They're a great choice for your solar install!
Pin This Post: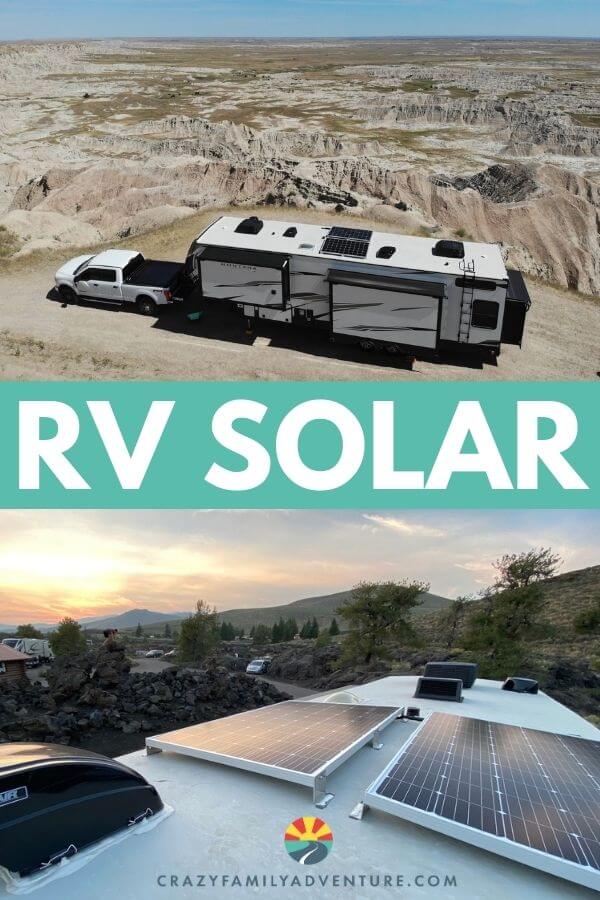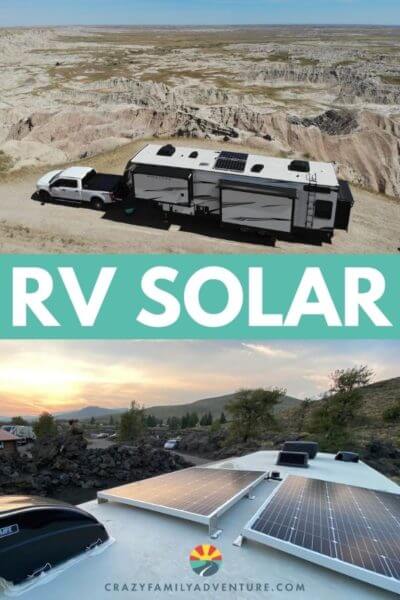 More RV Content:
Keystone Montana – 7 Owners Share What They Love About It
RV Living – 68 Things You Will Want To Know [Free eBook]
40+ Helpful Tips For Planning An RV Trip
The Ultimate RV Packing List To Make Your Trip A Success
Fun And Simple RV Remodel Ideas For Your 5th Wheel
DISCLOSURE: This post may contain affiliate links, meaning I get a commission if you decide to make a purchase through my links, at no cost to you. Please read my disclosure for more info.