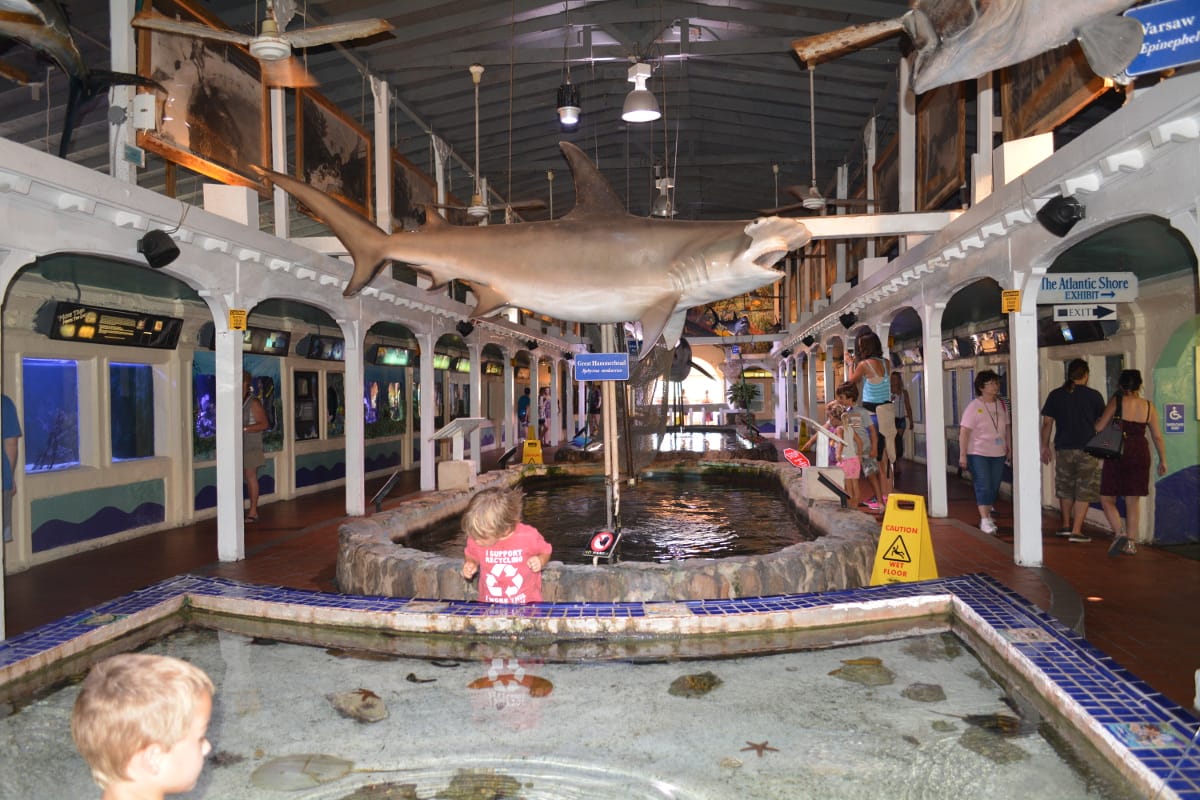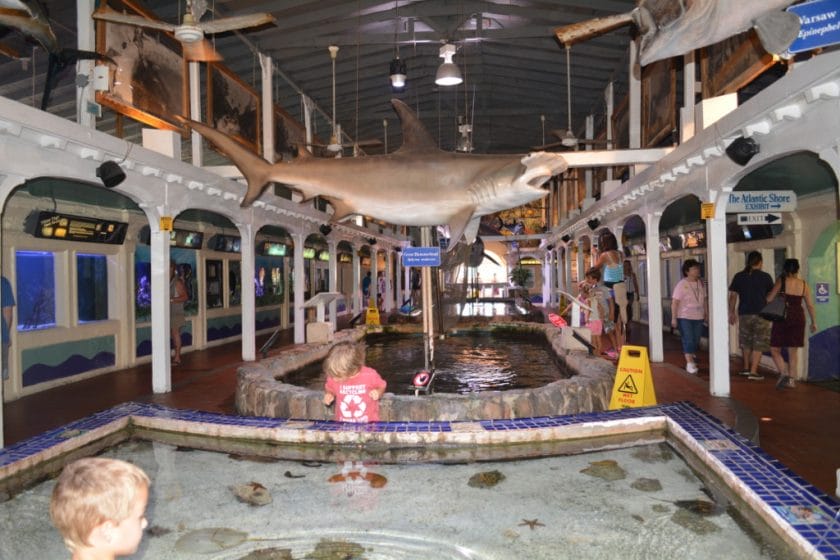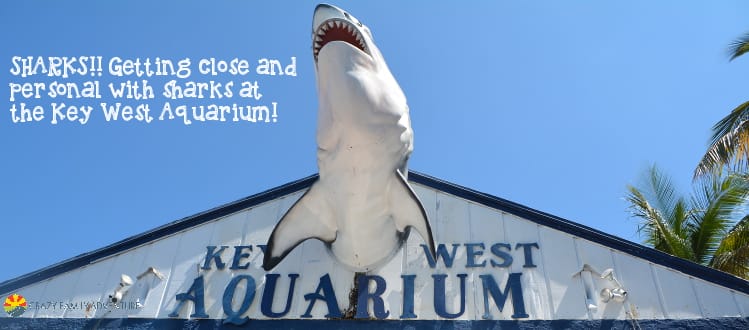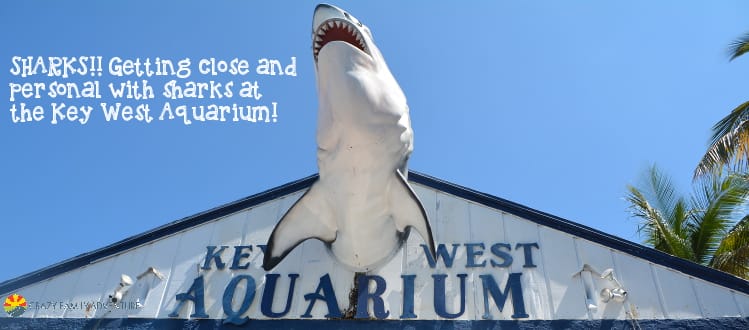 Holy sharks! This was an interesting experience. You walk in the door and the first thing you see is a touch tank. It is a perfect height for kids – so what do they do but reach their hands in and start touching and grabbing things. Which is awesome! Cannon picked up a starfish and they all explored for a while.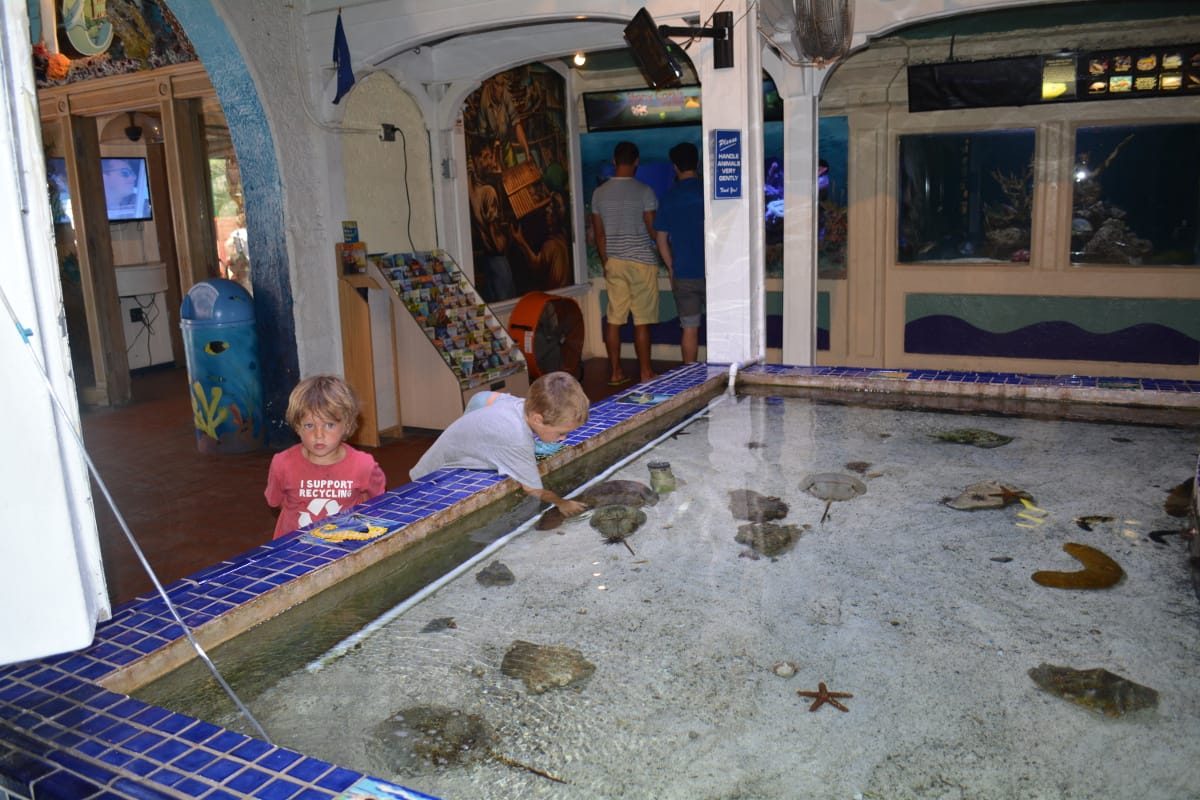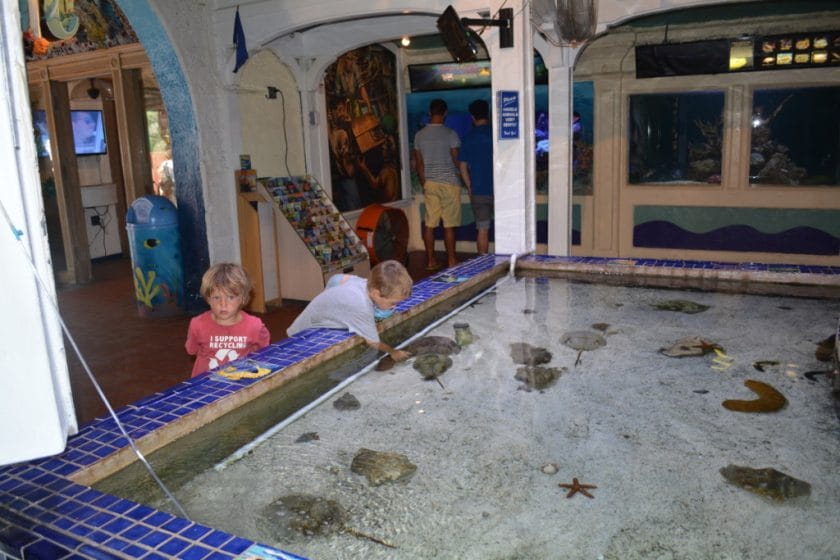 Right behind it is another tank – but no touching here! That may be confusing for your kids so make sure you have an eye on them. Then the 3rd tank has a step up and again is NO TOUCHING. As we approached this tank Cannon almost tripped on the step and fell right in. Thank goodness he didn't. The tank was filled with sharks! Yes sharks! Lot's of them and they are literally right there in front of you. No glass and no barrier. It was really cool and kind of freaky.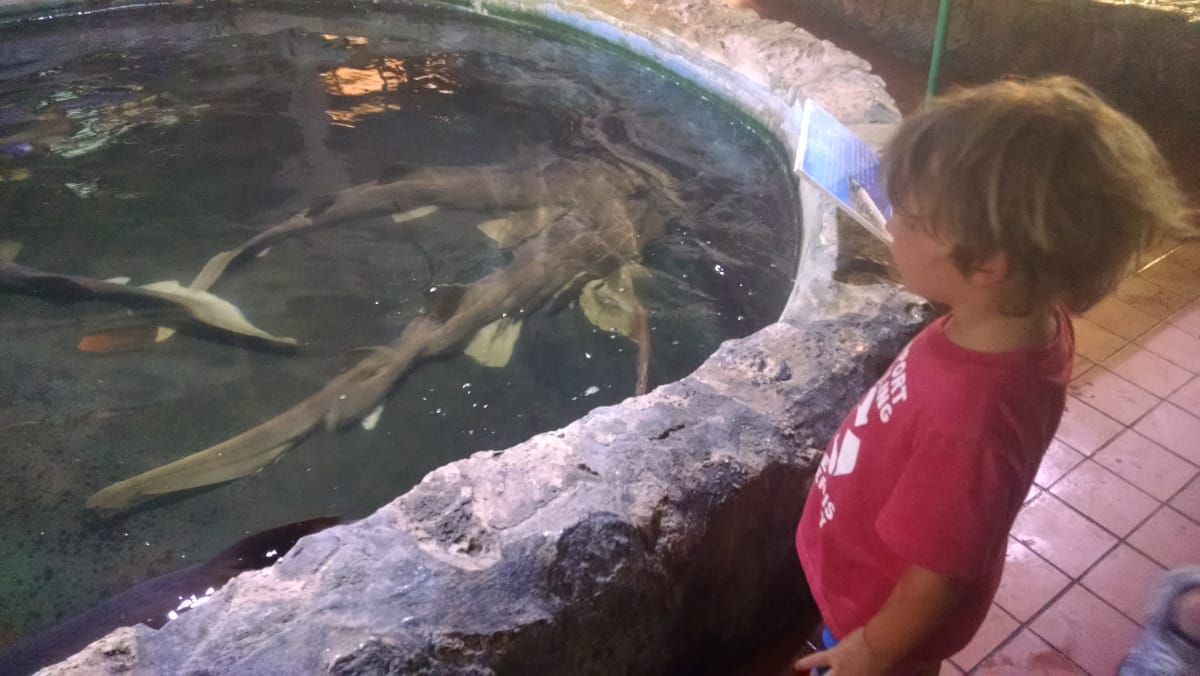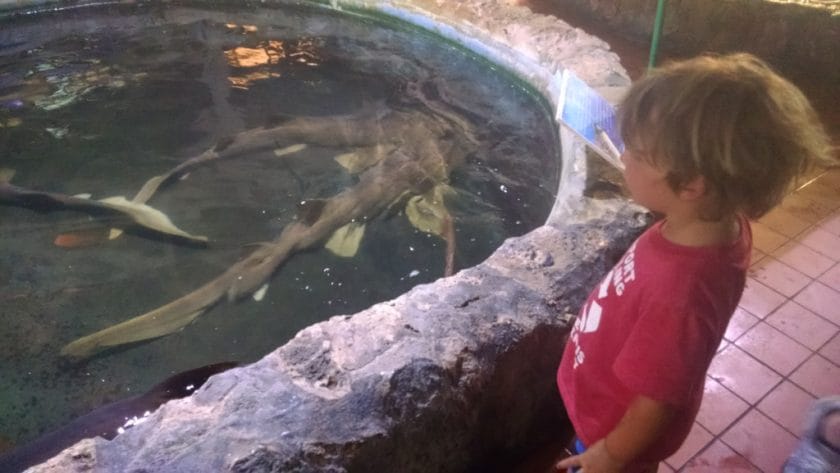 We just stayed for a while and watched the sharks swimming around. Did I mention before that I am afraid of sharks . . . but I found this quite fascinating. I could have sat there for an hour just watching them.
On each of the walls there were a bunch of tanks with different kind of fish and sea life in them. Carson said his favorite was the eel.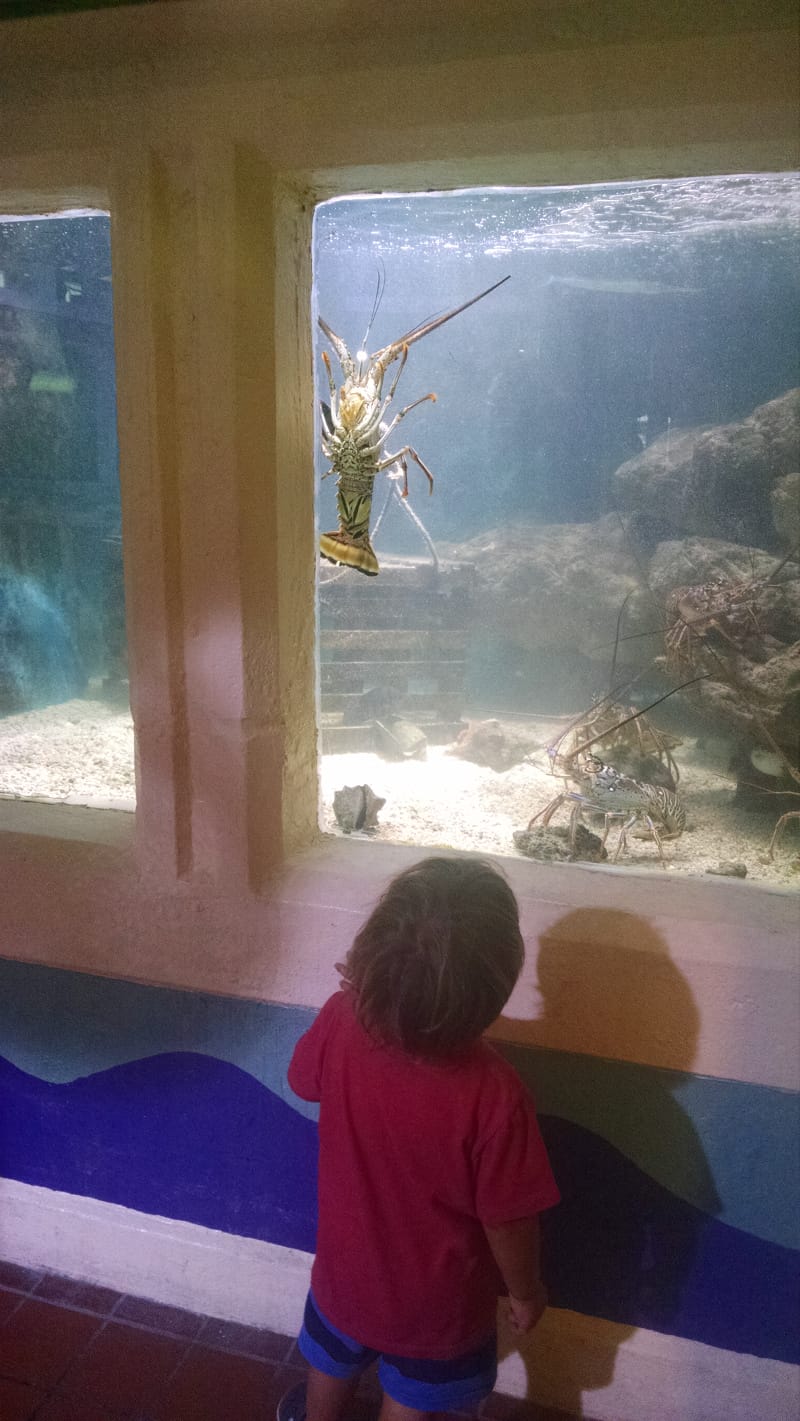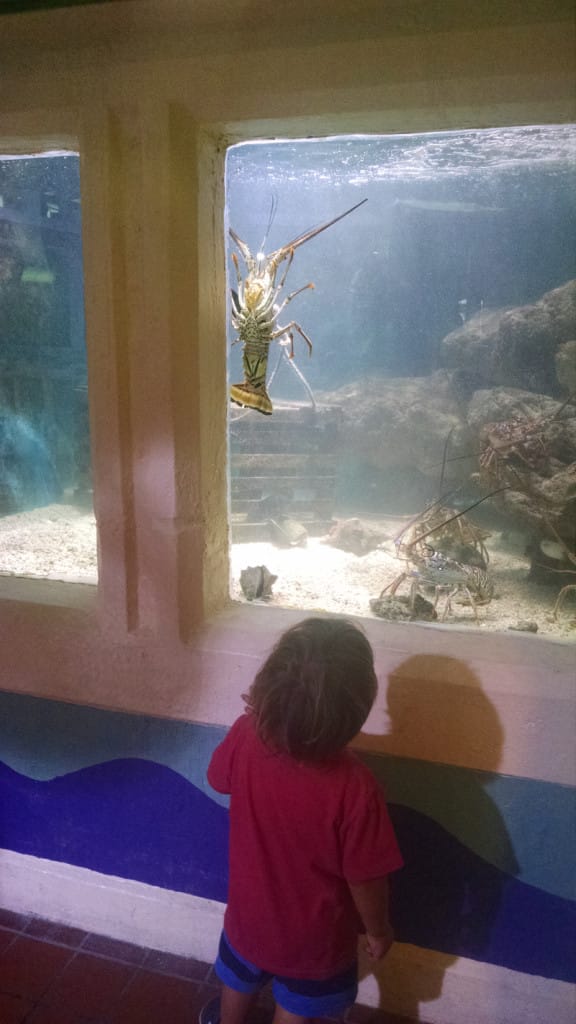 In the back there were some outside areas right off of the ocean. We liked the Albino turtle the best! We walked around to check everything out and we left right before they started the sea turtle show. Carson would have enjoyed the show but the other 3 just aren't there yet. Some friends of ours stayed and also saw the shark feeding and were actually able to feed one of the sharks. I was definitely disappointed that we didn't stay for that! They offered presentations/show about every 30/60 minutes. So there was a lot to learn. With me being by myself with the kids it wasn't going to happen. But if we went back again with Craig we would definitely take advantage of those. Or when Knox is older :)!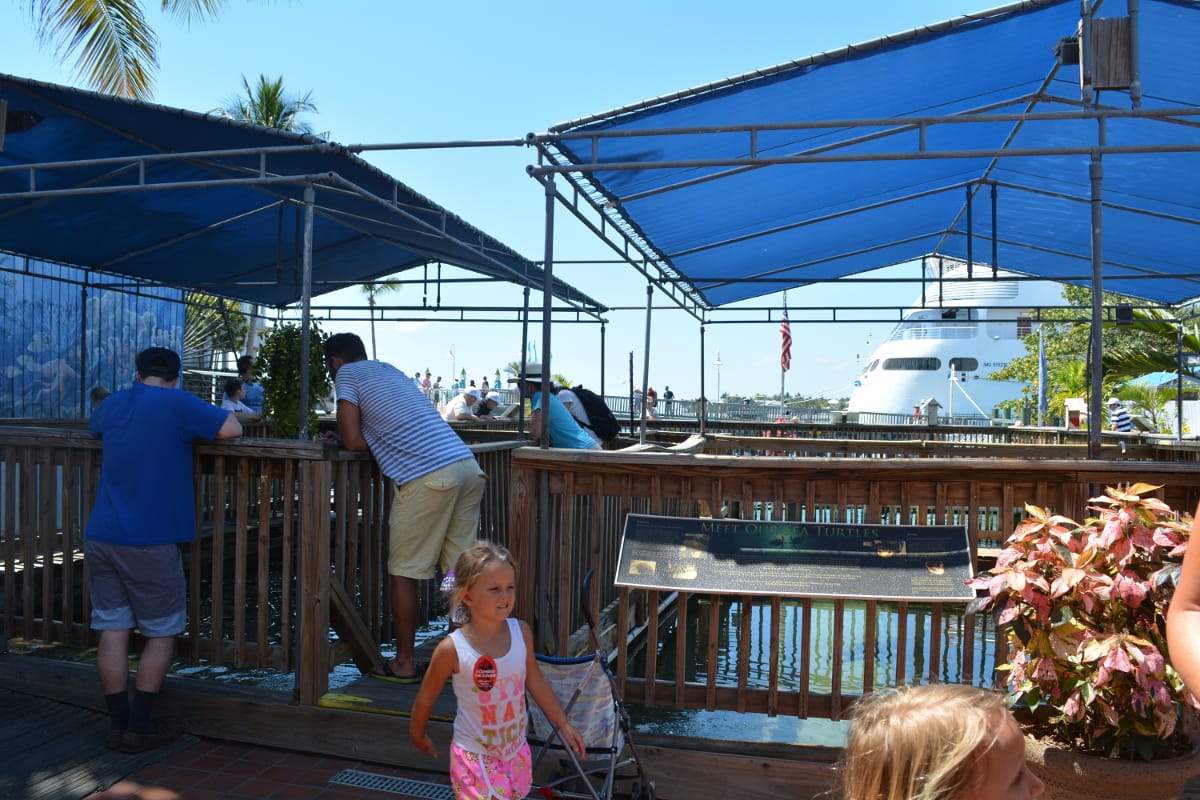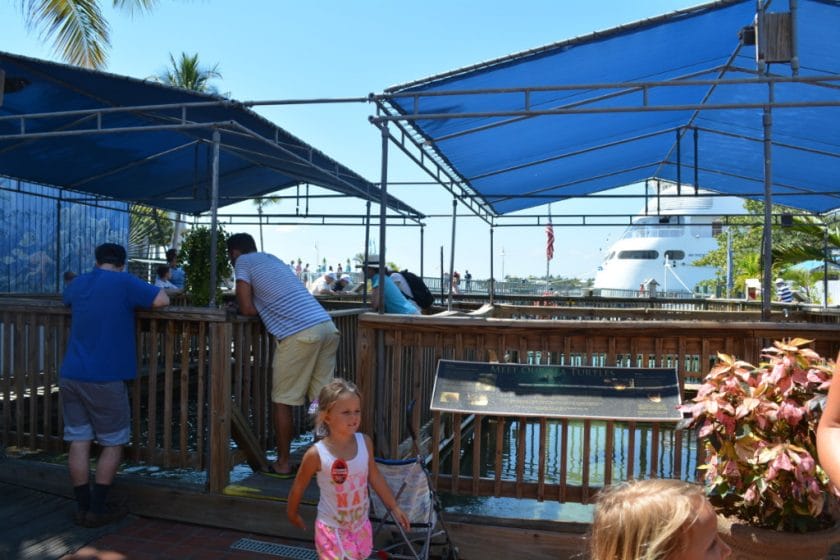 The aquarium was cool and if you were able to get a ticket with a package deal I think it would be worth it. The ticket is also good for 2 days – so again if you were planning to do Key West for 2 days it is a great deal!
Link: http://www.keywestaquarium.com
Pricing/cost: $15 for adults $8.50 for kids
Hours: Open daily 10am to 6pm
Family friendly: Yes great for everyone!
Busy: No – it seemed like they cycled people through pretty quickly so it wasn't to busy.
Length of stay: 1 to 2 hours – or longer if you stay for classes.
Recommend: Yes! There were lots of really cool things to see.
Stroller accessible: It isn't that large so you wouldn't really need a stroller and there are stairs stepping up to exhibits so it would be harder with a stroller.
Do they have food: No and there really isn't a place where you can eat in or by the Aquarium. You would need to walk over to Mallory Square or go to a restaurant to eat.
Goods to purchase: Yes
RV accommodating: NO. No where to park in downtown Key West. Park your RV at an RV park and drive in and park by Fort Zachary Taylor or the Eco Discovery Center and walk over.
Groupon or other online coupon: You can buy a Key West Attraction Package – where you save over $4 an adult.
Breastfeeding area: Not really. Would have to walk around the corner to Mallory square and you could find a spot.
Secret things: Don't forget to ask for a presentation schedule!
Best picture place: Shark pool!
Weather: It is NOT air conditioned so it could be hot in the summer if there was no breeze.
DISCLOSURE: This post may contain affiliate links, meaning I get a commission if you decide to make a purchase through my links, at no cost to you. Please read my disclosure for more info.