Before going to The Escape Game in Chicago with our 4 kids (10, 7, 7 and 5) I was concerned that it wouldn't be a good fit for them. I WAS WRONG!! We loved the Escape Room for kids! Since then we have gone again and this time with multiple families where we did a boys versus girls competition and it was so much fun!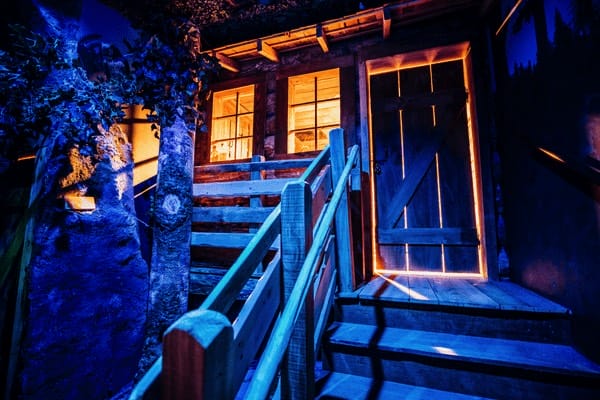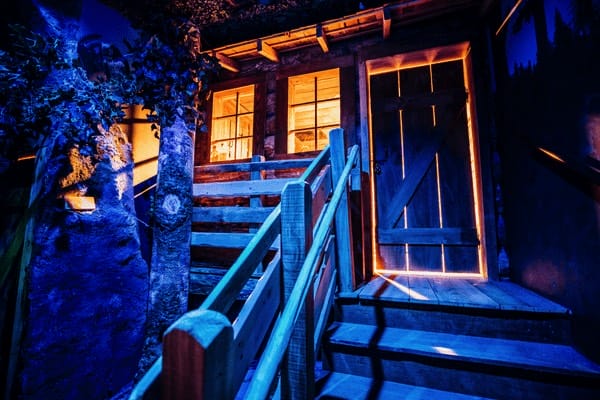 Escape the room games are perfect and fun for the whole family. The escape room games are designed for intense cooperation which is a great activity for families. In this post we will talk about how it all works and what the experience is like for kids!
How It Works
To start, let me explain what the interactive adventure of The Escape Game is. They put up to 8 people in a room (sometimes more – but usually 8), then it is all about finding and solving the clues that are behind a piece of art or hiding in plain sight within sixty minutes. If you do, you get to "escape" the room. Take longer than an hour to complete and you lose.
Note that throughout the time you are in the room you can ask for clues to help you figure out the next step in the game. This is super helpful and means you are never sitting there totally frustrated and stuck.
Are Kids Welcome
When we visited the staff made us and the kids feel so welcomed which was awesome. I wasn't sure if they were going to be happy that we had kids there or not. Again, I was totally wrong and they were delighted that we were there. The Escape Game locations are very much kid friendly!
On their site they do recommend their games for ages 13 and up and an adult 18 or older must participate. But we can tell you from experience that your whole family (even kids under 13) will enjoy the escape game!
Sanitation
The Escape Game is doing everything they can to give their guests the safest possible experience. You can check out their website for the details on what they are doing: The Escape Game. They are also offering remote adventures now too!


Locations
The Escape Game has locations in 14 Cities. Click below to learn more and to book your Escape Game!
Getting Started
We visited The Escape Game in Chicago. You select which room you want to go into from a selection of rooms like: Prison Break, Mission Mars, Gold Rush, etc (be sure to check the link for the latest options!). The game content is then geared towards the topic. We had booked Gold Rush. The game master (he was called something like that) took us to the room and brought us in. We had no idea what to expect. To be honest it looked a little bit like the play areas at the children's museums we have been to. It had a fake tree with fake animals and plants and a wood house. . . . but in reality the room is a fun interactive game!
The experience started with the game master showing us a video that explained the story behind why we were trying to find the gold and also some instructions on how the process worked. He then showed us the green button to push if we did have to leave the room for any reason, good to know we weren't really locked in there!
He had mentioned we could ask for 3 clues. Beyond that any clue we asked for would add 15 minutes to our time. Only 3 . . . Let's see what happens! Here we go 3 clues solve puzzles and complete the tasks in our 60-minute adventure to ESCAPE!!
Playing The Game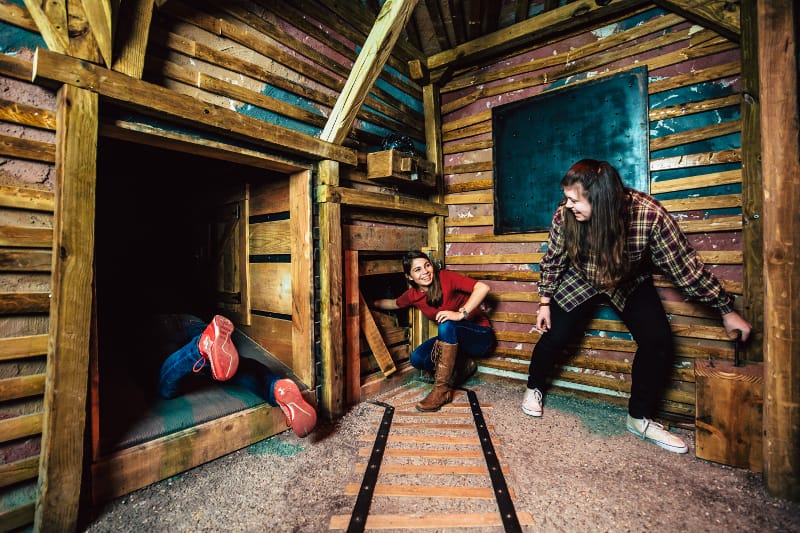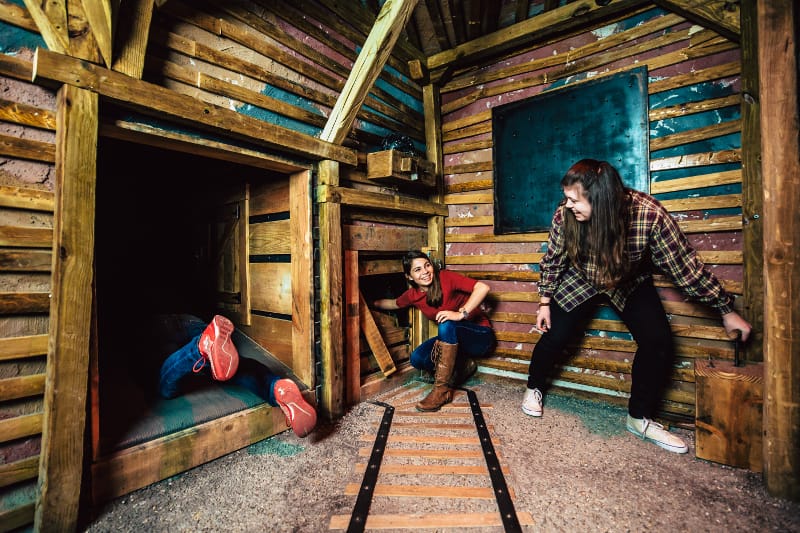 We got our first clue and we were lost. Like, had no clue what to do, but eventually we started figuring out what different things meant and started seeing things that we hadn't seen before. Then, our helpful game master kept sending through suggestions on the TV monitor. Like, "Hey what about this . . . or did you think about that?" VERY HELPFUL!
We finally got the first clue and the kids were involved in the whole process – trying to help us find the clues and pieces and then opening the locks and reading the next clues. It was a great family activity to all work together to try to solve the clues and beat the clock!
Throughout the whole game there were a lot of cool surprises like shooting a bb gun at targets to find the numbers for the lock. Plus – our favorite – a secret door that opened up! Everyone worked hard together including our 5 year old.
And when I told our 7 year old to open the canteen and dump the water out to see if a clue was in there . . . to only find out we need to pump the water to get a clue. Our Game master stopped the game came in the room and refilled the water.
At the end we completed the mission and escaped with only using 3 clues and with 10 minutes to spare (of the 60 minutes you are given) and we were so excited as a family that we had done it! I asked our game master if they always feed additional suggestions or clues throughout the experience and he said Yes. Wasn't sure if it was just because of the kids (and if it had been that would have been good too – since it really helped and kept the game going).
Your Prize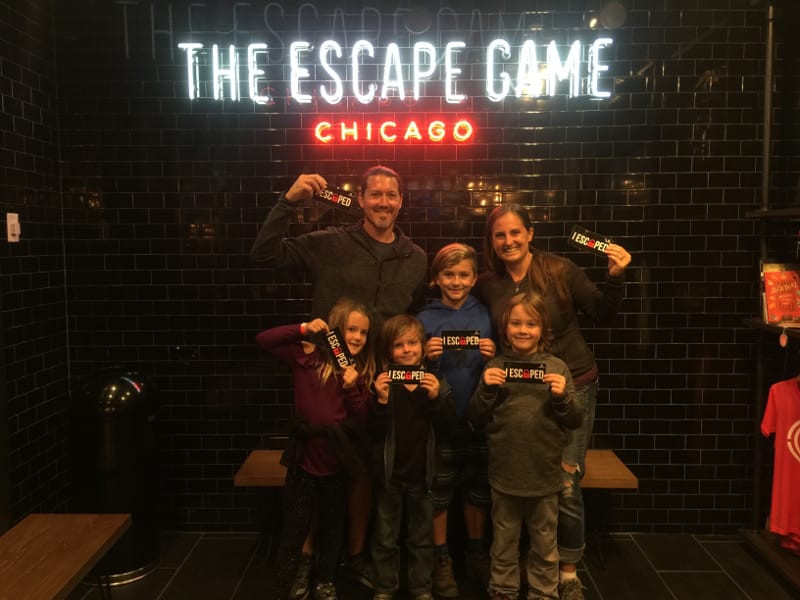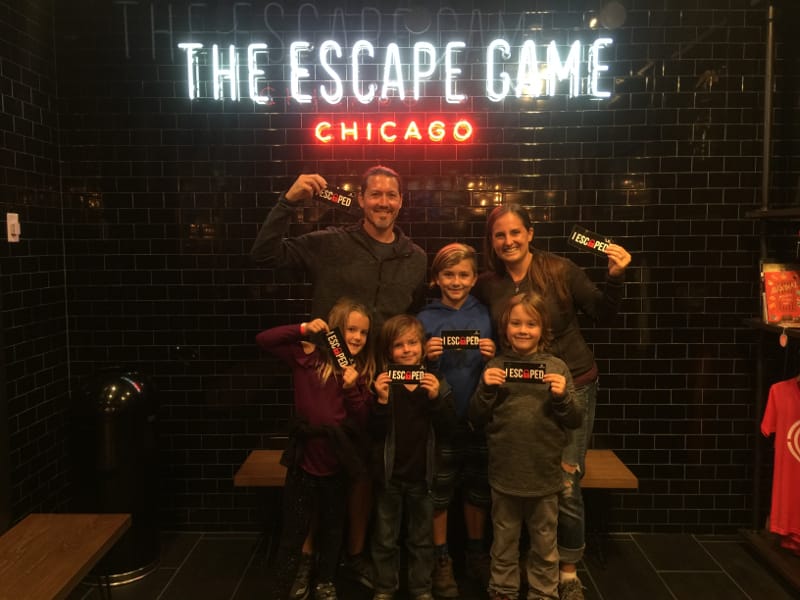 When we came out we all got stickers that said I Escaped! We had so much fun and everyone still talks about how we can't wait to do it again. If you have kids, go to one of the many Escape Game locations around the country. We have only done the Gold Rush game so I can definitely recommend that one. If you want to try a different one just ask when you call to book to see what they would recommend or take a look at the different room options online.
Playing The Game With A Group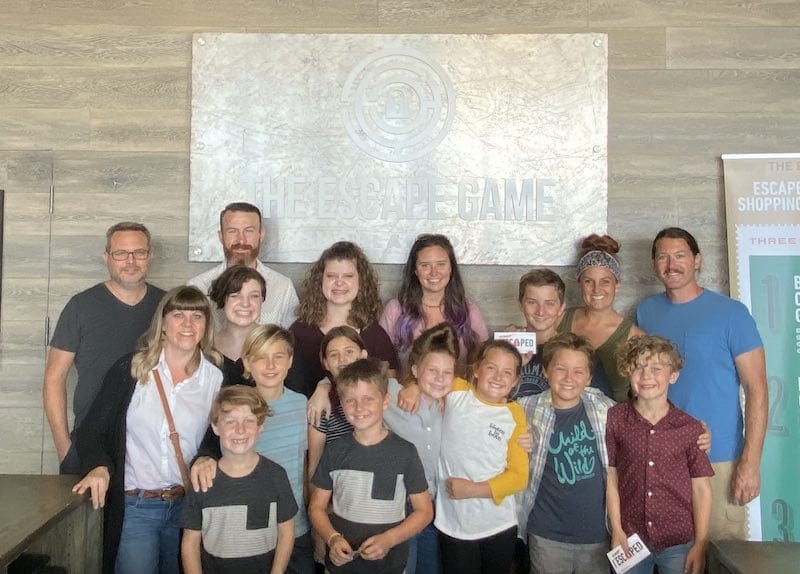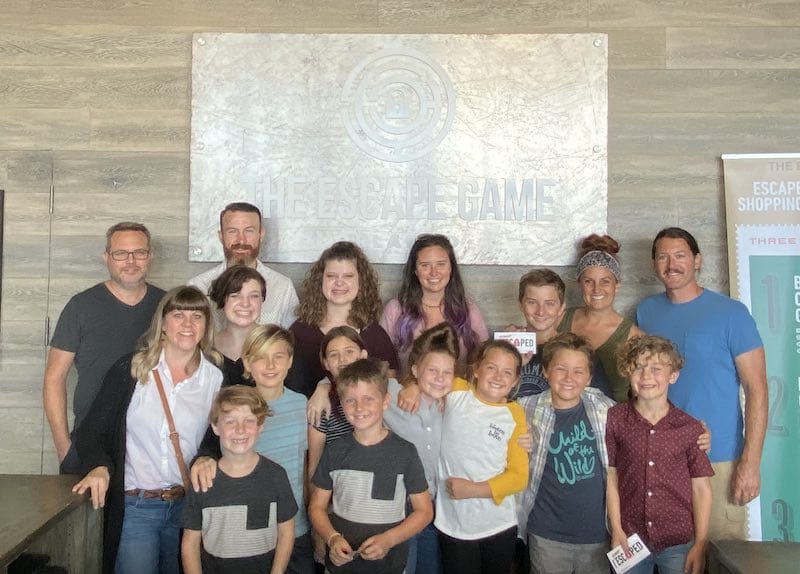 Our second time doing The Escape Game was with 3 families – which meant 6 adults and 11 kids. We choose the Playground room in Orlando which allowed for up to 12 players and then decided to split our group into boys versus girls! They only had 1 Playground room at the Orlando location so the boys went first while the girls headed to Starbucks to hang out for an hour.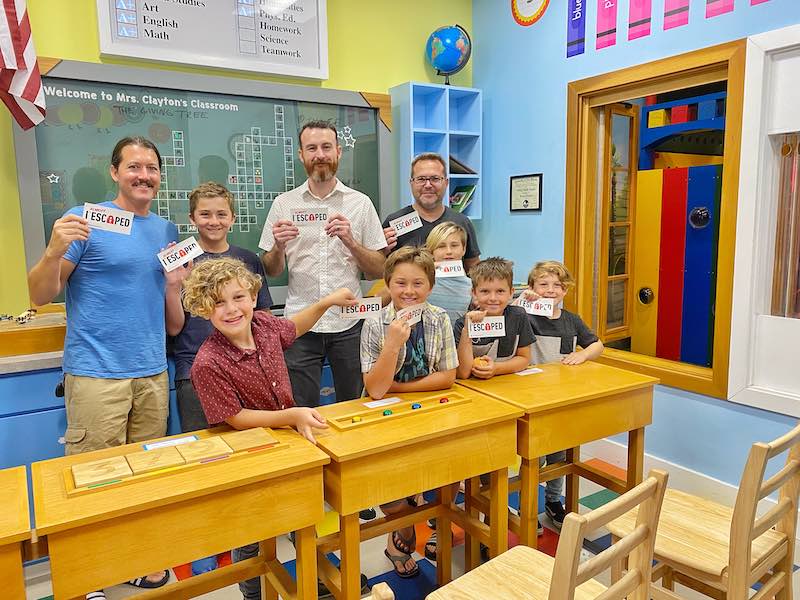 The boys didn't escape . . . now it was the girls turn! We headed in and with literally 15 seconds to spare we escaped!!! It was so much fun to do it with a big group and especially fun since the girls escaped :).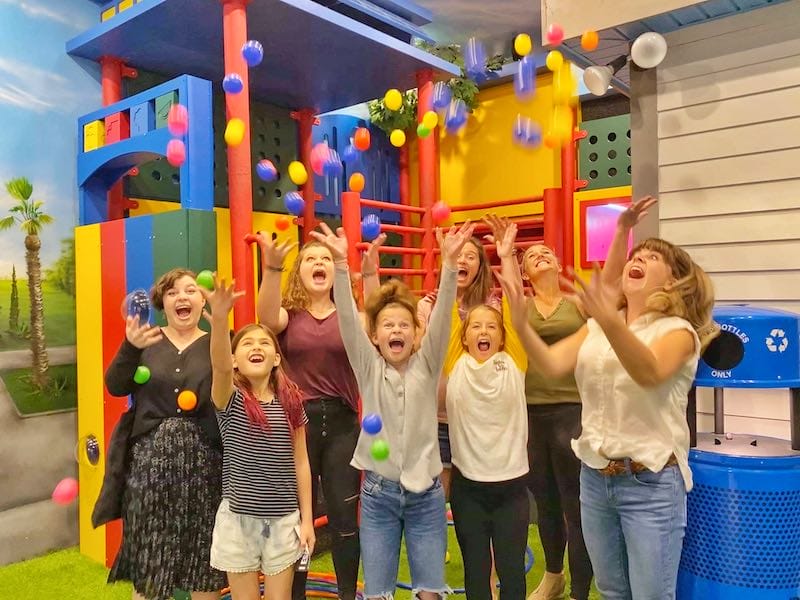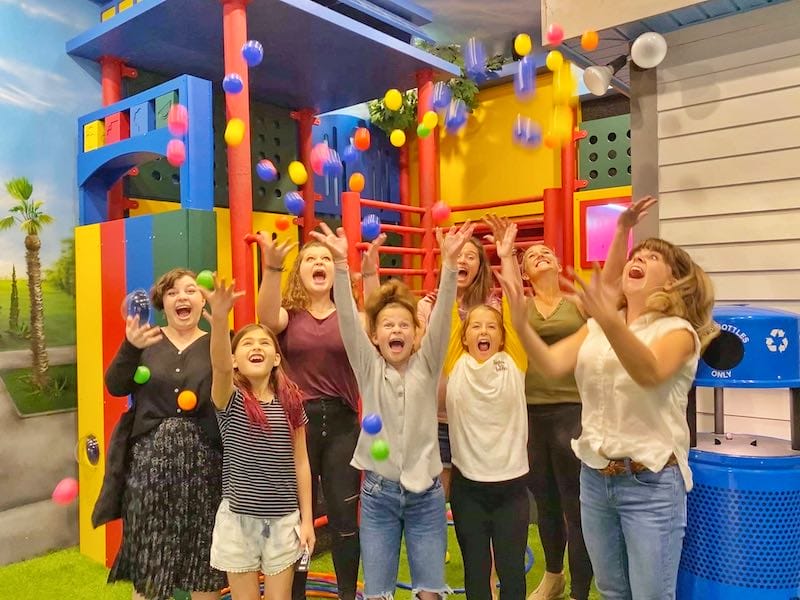 I would definitely recommend it as an activity you can do with a group of family, friends or with corporate groups.
Booking Your Game
Please note that if the room allows for 8 and you only have 4 you could get paired with another group of 4. Unless you pick the private experience.
Also each game has a different difficulty level so check that before you choose as well.
Tips On The Game
You really don't need any special knowledge to solve the puzzles. It isn't a trivia game, instead the answers are all right there, you just have to find them. It really is for people of all ages and skill levels and a great activity to do with friends, families and coworkers.
You must move quickly before the time runs out. And the challenges you must solve within sixty minutes are completed by finding hidden objects and figuring out the clues, then earn your freedom and escape!


It is an adventure game designed for intense cooperation and working together so it is also perfect for a quality team building exercise. Special events can be organized for team building and you can have your birthday at escape the room. How cool is that?! We think it would be an awesome place for a kids birthday party.
Posts you might also enjoy:
24 Fun And Exciting Things To Do In Chicago With Kids [Video Included]
17 Unforgettable Things To Do In San Francisco With Kids
The Best New Orleans Plantation Tours To Take With Kids
9 Amazing Things To Do In Minneapolis With Kids
Pin This Post: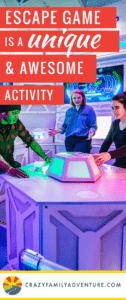 *Thank you to The Escape Game for inviting us to come try one of their games. All opinions are our own #truth.
DISCLOSURE: This post may contain affiliate links, meaning I get a commission if you decide to make a purchase through my links, at no cost to you. Please read my disclosure for more info.