Finding the right Port St Joe Restaurants can be tricky when you've never visited before. However, with the help of our guide, you can find the right place to dine out in Port St Joe at some of their top eateries.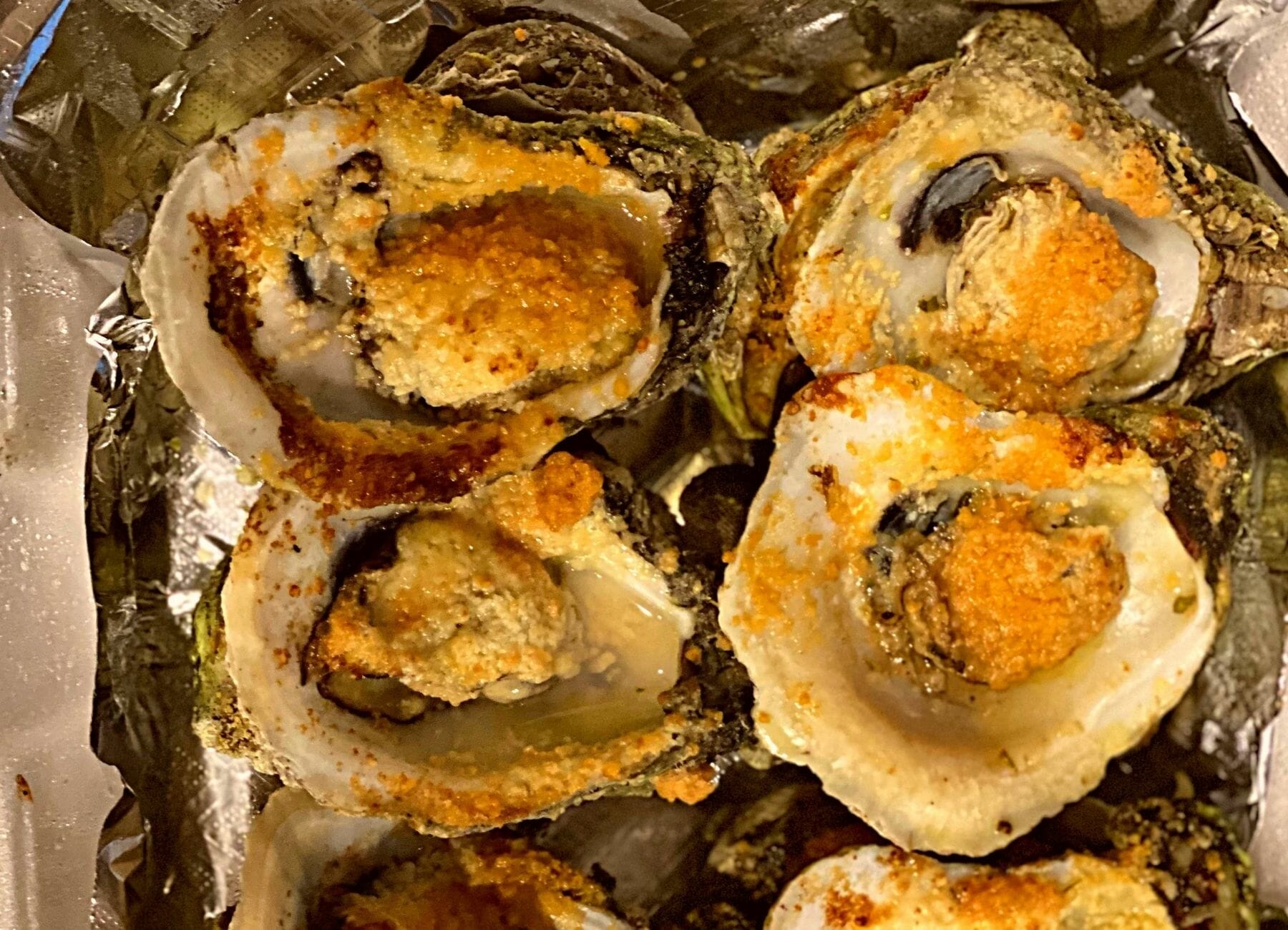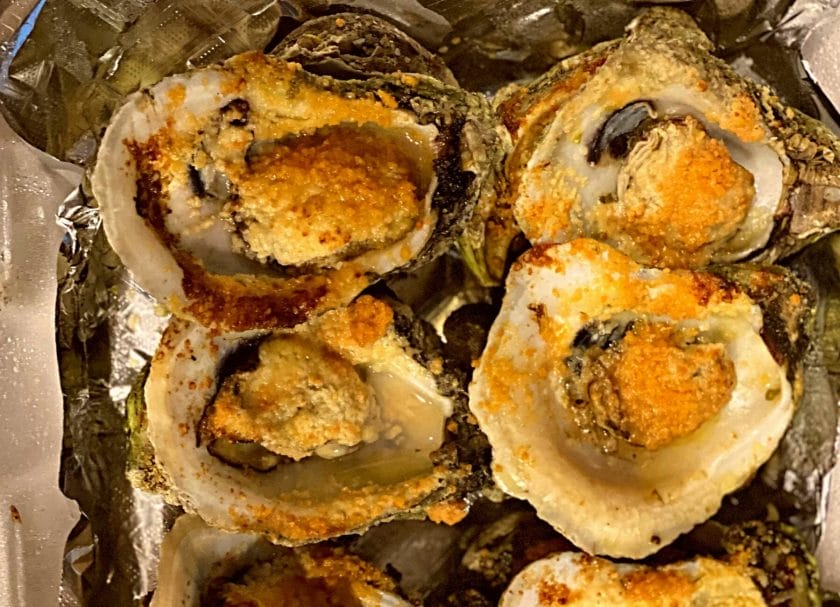 Before you can decide on a place to dine, there are many considerations. You must have a few things in mind, right? Indeed, you wish for a delectable menu, inviting dining area, hospitable staff, and more.
Nothing can stop you from having the best dinner and lunch during your stay in Port St Joe. But, before you enter a popular restaurant and order something to try for the first time, make sure to go through our list. Our list comprises the top picks for visitors and tourists in this area.
9 Best Port St Joe Restaurants Guide
Uptown Raw Bar and Grill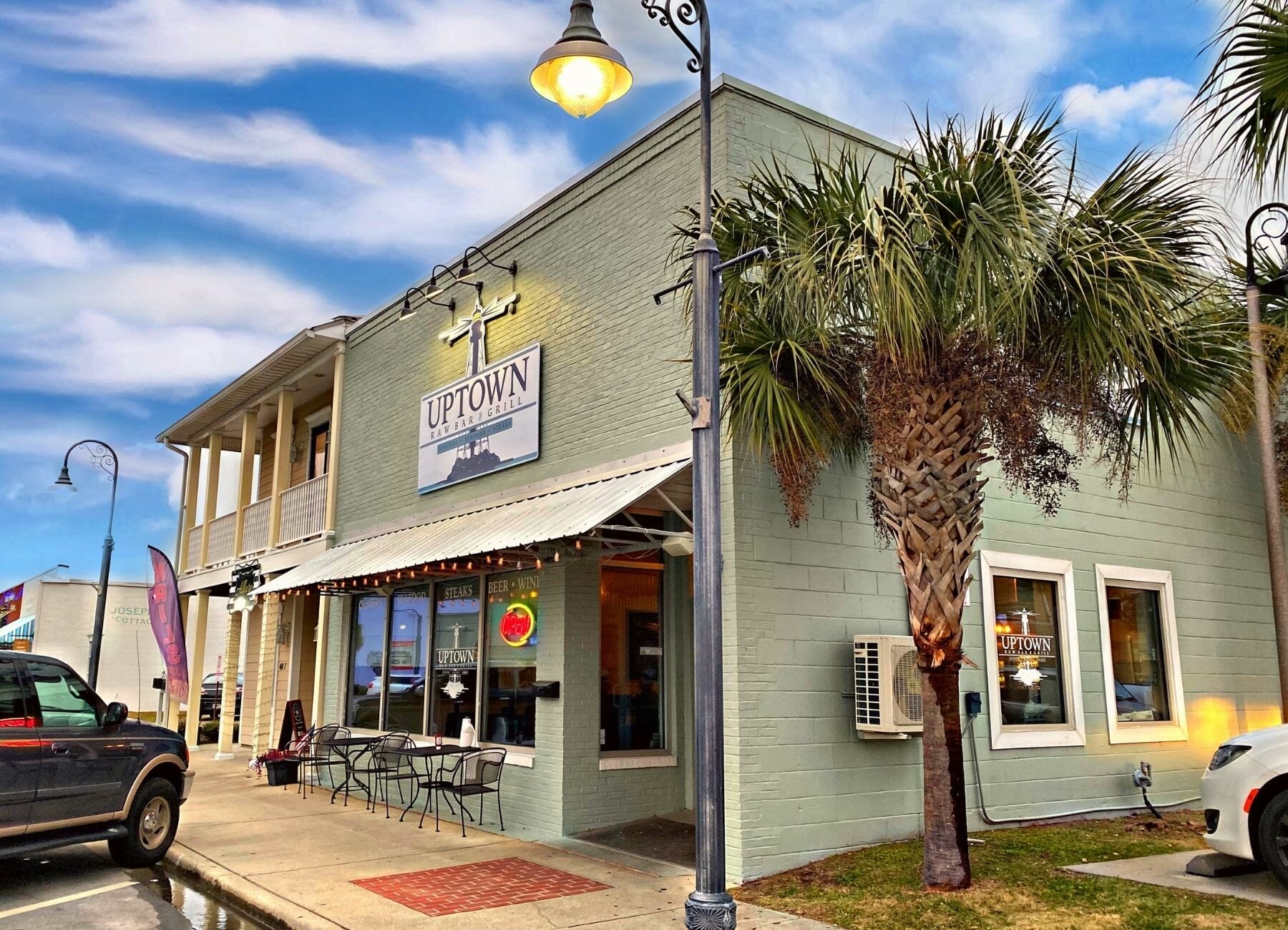 If you're planning to work up an appetite by taking long walks on the beach along with St. Joe in Florida, it's best to stop by and grab a bite from the famous Uptown Raw Bar and Grill. It's a local favorite that you must try.
Serving all the surf and turf specialties, Uptown Raw Bar and Grill is one of the top eatery choices in Port St. Joe. Have you been craving oysters? Uptown Raw Bar and Grill is the place to go to satisfy your cravings through baked, grilled, and raw oysters. You can get anything from a ribeye steak and other delicious meats to crab legs and lobsters.
As one of the best Port St Joe restaurants on our list, it's worth mentioning that it won't leave your appetizer and starter cravings unfulfilled. Their memorable desserts will keep you coming back for more. Besides, the serving style and exceptional bus services keep people entertained and comfortable throughout their visit to Uptown Raw Bar and Grill.
The best part about dining at Uptown Raw Bar and Grill is the hospitality. The servers will take you to your requested seat and have you select the most appealing dish from the menu. You can even request the night special for a delicious surprise featuring the local food in Port St Joe, Florida.
Click here to learn more about Uptown Raw Bar and Grill.
Pepper's Mexican Grill and Cantina
If you already have this fabulous Port St Joe restaurant on your list, don't forget to update the address because this eatery is situated around 309 Reid Avenue. Surprisingly, the local eatery grew so exponentially that the owners had to look for a better and larger venue to accommodate the increasing number of food fanatics and tourist diners. Since the eatery owners found a more suitable location to keep their business running, the restaurant continues to offer the same succulent flavors and delicious meals year-round.
Eating for the first time at Pepper's Mexican Grill and Cantina will leave you coming for more. Since it's an ethnic establishment serving a wide variety of customers daily, the fabulous margaritas and eclectic menu are some of the many things that separate it from other Port St Joe restaurants.
The extraordinary catering services by friendly staff will make your meal even more memorable and satisfying. There's a range of Mexican delights that you can enjoy at this place without the need to make early reservations. There's no need to make reservations at this Mexican cuisine restaurant. Enjoy food right in the protective outdoors seating at any time.
Click here to learn more about Pepper's Mexican Grill and Cantina.
Peter's Pizzeria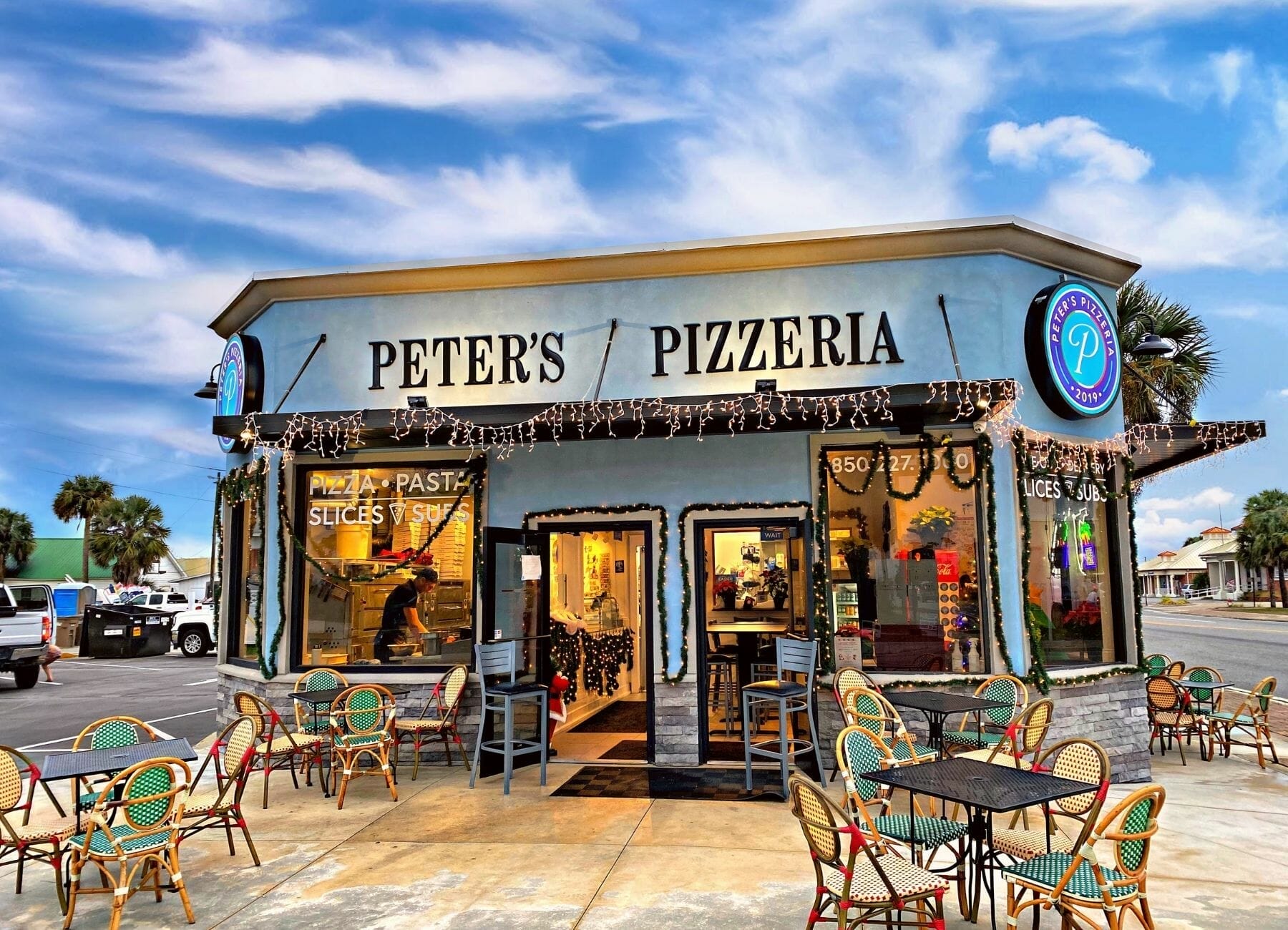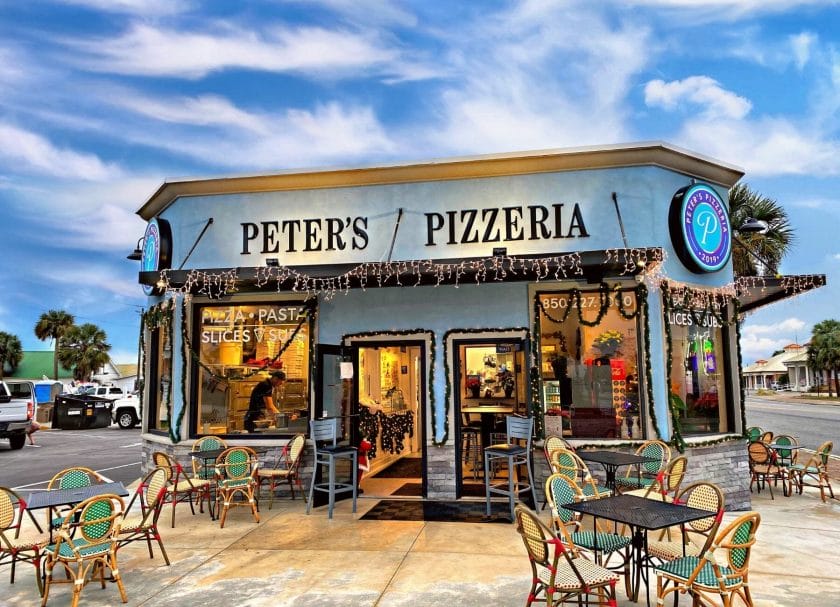 Nothing beats the craving for a pizza than a good old-fashioned Sicilian pizza with fresh mozzarella cheese. Being a pizza lover in Port St Joe, Florida, and not visiting Peter's Pizzeria might be considered a cardinal sin among the locals. Peter has been cooking the best Sicilian pizza for nearly 40 years, and it's worth taking a bite of his original recipe when in Port St Joe.
Sharing delicious Italian recipes, Peter's Pizzeria is home to some of the best Italian dishes loved by locals and tourists alike. You'll be one of the many visitors who come back to try the eatery's delicious pizza and Italian food.
If you're a fan of fresh salads, you must try the Antipasti Salad when dining at Peter's Pizzeria. The salad comes with the freshest ingredients, including veggies, pepperoni, parmesan, and ham, making it the perfect appetizer for your meal-to-come at Peter's. The tomato sauce, a secret homemade recipe at Peter's Pizzeria, is to-die-for and is like nothing you've had before. You can add the tomato sauce to nearly all Sicilian-style dishes, but to get the best taste at Peter's, try the Peter's Special that comes with everything on top of it!
Click here to learn more about Peter's Pizzeria.
The Brick Wall Sports Bar and Grille
If you pass by Reid Avenue, remember to stop by the Brick Wall Sports Bar and Grille. It isn't just for sportspersons, because everyone who visits has a great time. This exciting restaurant is purely different from any other eatery in the region. You can enjoy multiple TV screens, and some people love sharing their support for various college teams' sports flags hanging inside the structure.
Whether you want a light meal or a hearty one, The Brick Wall Sports Bar and Grille in Port St. Joe will not disappoint. In reality, it's a lot of fun watching the lively environment cheer you up and those accompanying you on your trip. There're no fancy dishes or expensive costs to bear at this place. In reality, this place is regularly visited by sports teams from colleges and schools, making it affordable for everyone.
So, try out the fantastic selection of beer, wine, and imported drinks alongside your favorite dishes at this Port St Joe joint. You won't regret spending a few dollars at this fantastic place!
Click here to learn more about The Brick Wall Sports Bar and Grille.
Sand Dollar Cafe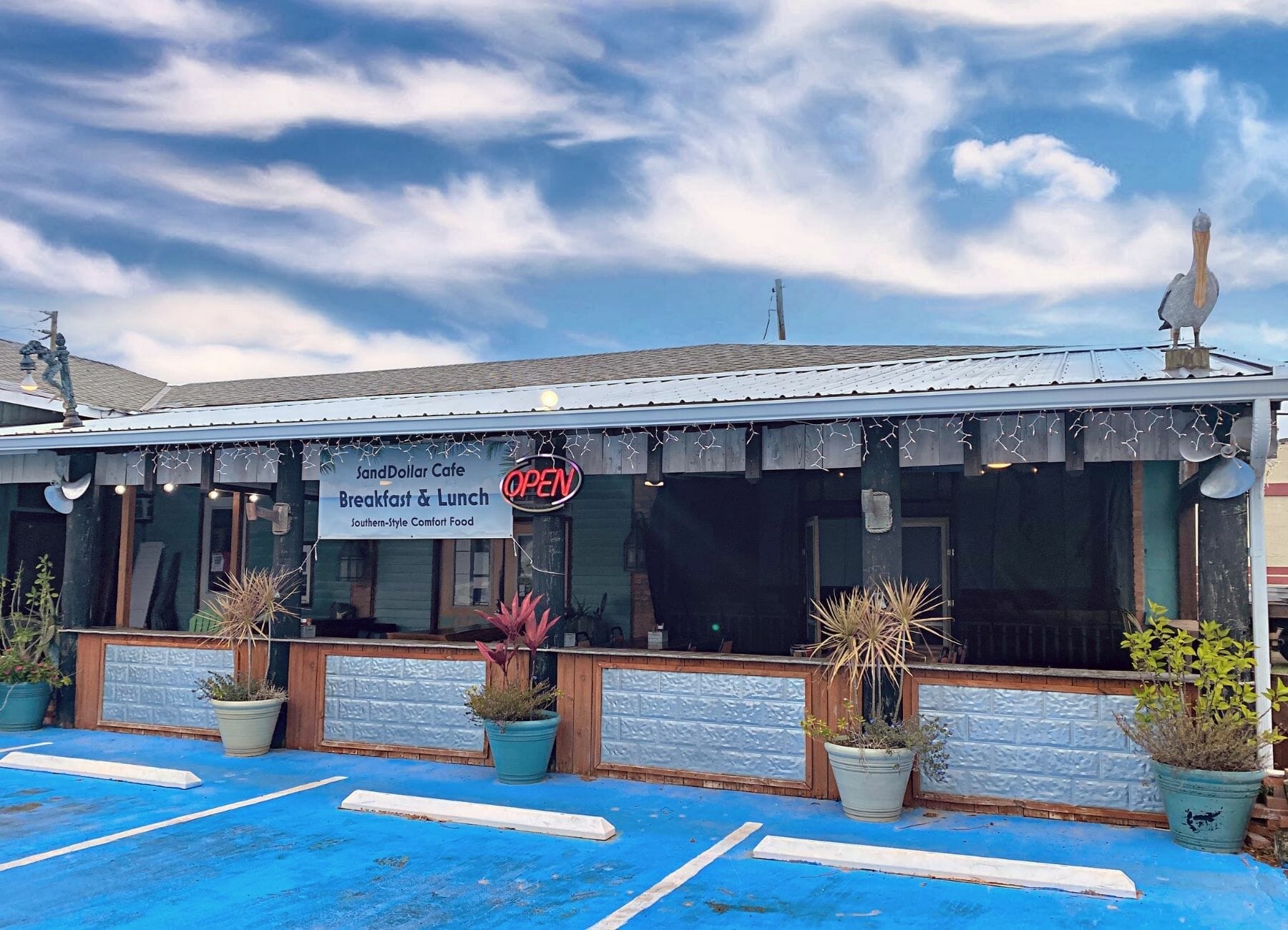 Are you craving southern comfort food while in Port St. Joe, Florida? The Sand Dollar Cafe is something to look for when you're near the Florida Coast. The Sand Dollar Cafe serves up great southern comfort food with a twist.
Visit during the morning or afternoon, since Sand Dollar Cafe is only open for breakfast and lunch. You can choose from a long list of local dishes, appetizers, and entrees. Some locals suggest that the sight of your plate filling up with the best at Sand Dollar Cafe can satisfy your appetite right from the start!
There's no need to worry because you'll find the prices and rates reasonable, whether you're a local or a tourist. It's one of the most amazing Port St Joe restaurants because of the fascinating eclectic dining area for every viewer inside. As a word of the wise: go with an empty stomach when visiting Sand Dollar Cafe at Port St Joe.
Click here to learn more about Sand Dollar Cafe.
Shaggy Bay Supper Club
Do you want to visit someplace that is new in the Port St Joe area? The Shaggy Bay Supper Club has been renovated and is ready to serve up some tasty food. It offers the most mouth-watering food items any visitor could ask for with an appealing new look. While the Shaggy Bay Supper Club caters to golfers' in Port St Joe, it also serves non-golfers.
As a local tourist or even from somewhere outside Florida State, you have to try out the delicious food items at this outstanding restaurant. They source the freshest ingredients for salads and large dishes from local farmers, which shows how Shaggy Bay Supper Club is a great contributor to improving domestic farm material demand. With the latest renovation, the restaurant has started serving Sunday brunch to golfers and non-golfers!
All the guests and visitors at the pool can benefit from the fast pick-up window on the return drive. It's a convenient option if you're looking for fresh food but want it fast.
Click here to learn more about Shaggy Bay Supper Club.
Krazyfish Grille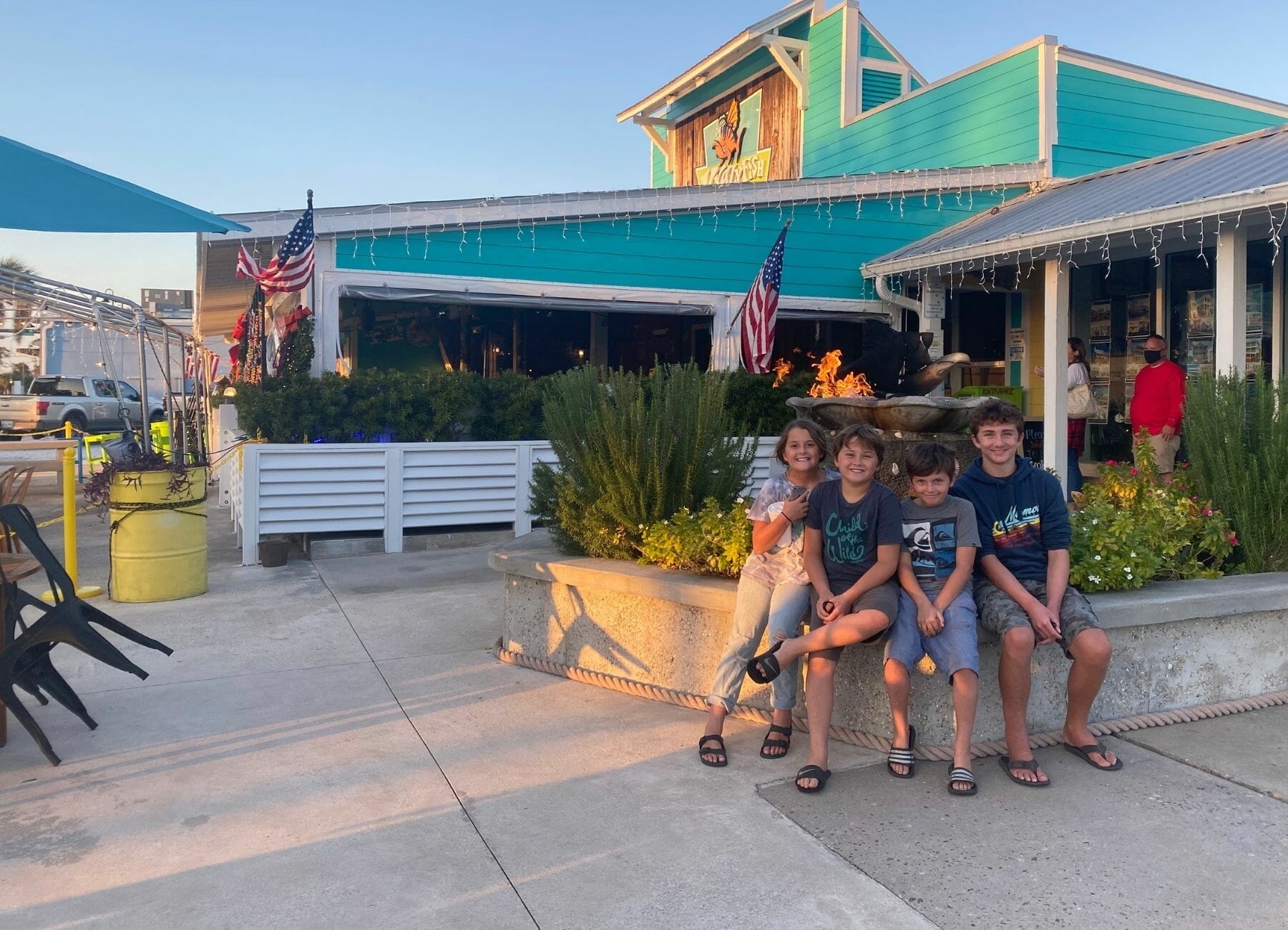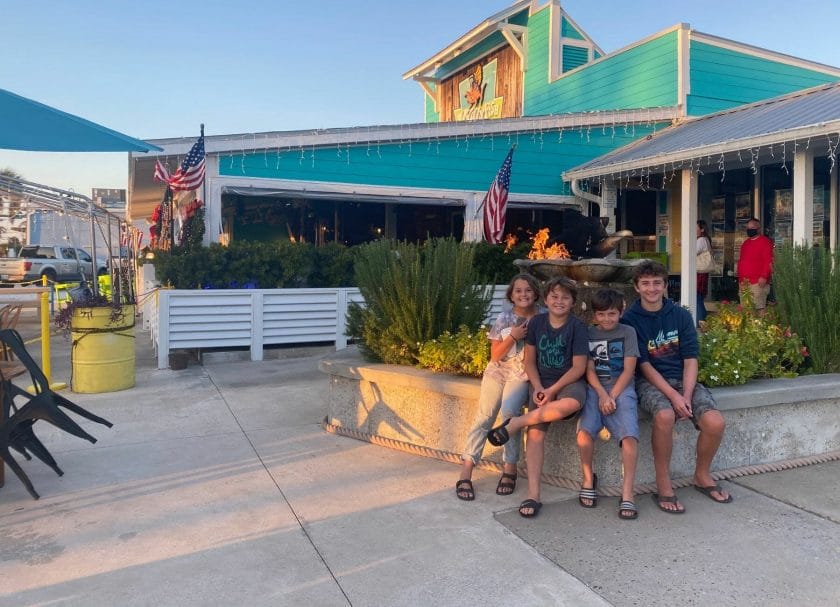 Krazyfish Grille has one of the best sushi bars among all the restaurants in Port St Joe. The waitresses and waiters are well-trained and informed, so you enjoy a memorable experience. All the dishes at Krazyfish Grille are unbelievably good, which cements the eatery's position among the best seafood restaurants in all of Port St Joe.
You'll find an accommodating and friendly environment in both the inside and outside seating areas. Krazyfish Grille is ideal for couples, friends, and families to dine after a long day at the coast. The weekend sandwich bar and the lunch and dinner menu are something to crave because they use the freshest ingredients. There are multiple delectable items on the menu offering fresh seafood to fresh salads with beer and wine.
The well-stocked full bar at this seafood restaurant with a colorful food menu makes it an exciting experience for visitors and tourists from all over the US. Be sure to add Krazyfish Grille to your dining out list when visiting Port St Joe.
Click here to learn more about Krazyfish Grille.
Provisions Restaurant and Catering
Even if you're a discerning diner, the eclectic menu at Provisions Restaurant and Catering in Port St Joe will surely satisfy you and your appetite. From fresh salads to fresh seafood items, you will have a lot of variety when dining at this amazing Port St Joe restaurant. Trying one of the unusual pasta dishes is a must for all those who come here. The amazing flavors, aromas, and presentation will leave you wanting another serving!
Provisions Restaurant and Catering in Port St Joe offers diners chicken dishes, fresh steaks, and delicious seafood dish presentations. Just about all diners searching for an unforgettable experience try the food at this restaurant. The fantastic thing about dining at Provisions Restaurant and Catering is that you can choose between a standard plate or an appetite-filling plate without spending a fortune!
Also, if you're feeling a little parched, help yourself to the fantastic mixed drinks at the well-stocked and full bar at this restaurant. Once you sip the special drinks and combos at the bar for beer and wine enthusiasts, you'll want to come back for round 2. They are located right on 222 Reid Avenue at Port St Joe.
Click here to learn more about Provisions Restaurant and Catering.
This Is Garden Food (TIGF)
Right from the beginning, you should know that this restaurant is one of the greatest on the list of Port St Joe restaurants. Why? Because they grow fresh produce right on their rooftop. Yes, you heard that right! This eatery in Port St Joe prepares all their dishes using fresh veggies right off the rooftop. And, if you're an appreciator of home-grown produce, you will surely love all the succulent-flavor dishes TIGF offers.
This Is Garden Food offers meat dishes with the freshest ingredients. Not to mention that the veggies presented to you are grown in a safe and hygienic environment, so you don't have to worry about your greens lacking any nutrients! Creativity in dishes is not lacking. Being native to Switzerland, the owners have plenty of recipes and dishes to serve customers.
Once you try the flavorful meat and vegetable-based dishes, fulfill the TIGF ritual by ordering the day's special dessert. We promise the deserts at this place won't disappoint you. So, write down the name "This Is Garden Food" on your list of must-visit-eateries.
Click here to learn more about This Is Garden Food (TIGF).
Let's Eat In Port St Joe
These were some of the best restaurants in Port St Joe. You can pick the ones that appeal to you and add them to your list. They will surely be a great experience, whether craving the best seafood, pizza, or Mexican food.
The compassionate bus service and delectable menus are a combination that makes it worthwhile for everyone. If you've had bad luck in choosing suitable eateries, try the ones mentioned above.
You can visit the official website of the restaurants mentioned above or contact through the official customer service number to make a reservation. Besides, what trip is complete without getting the best local food services?
Other Great resturants in port saint joe florida
Indian Pass Raw Bar offers great food and casual dining filled with locals.
Joe Mama's Wood Fired Kitchen This is one of port saint joe florida restaurants known for its wood-fired pizza. It is located one block off of highway 98.
Tour Options Near Port St Joe
Shell Island: Water Park and Dolphin Watching Boat Trip (40-Minutes from Port St Joe)
Gulf World Marine Park: Dolphin Meet and Greet (1 hour from Port St Joe)
Gulf World Marine Park Admission Ticket (1 hour from Port St Joe)
Where to Stay in Port St. Joe
Main Stay Suites Suites Port St Joe features fully equipped kitchens, continental breakfast, and a great outdoor pool.
The Port Inn and Cottages This comfortable 4-star hotel is filled with amenities.
3 Bedroom 2 bath pet-friendly vacation rental in Cape San Blas.
More Information Check Out:
21 Fun Things To Do In Port St Joe Florida Top
11 Best Beaches In The Florida Keys [Map Included]
15 Best VRBO Destin Florida Locations You Will Love
31 Best Things To Do In Destin, Florida [Plus Where To Stay]
Pin This Post: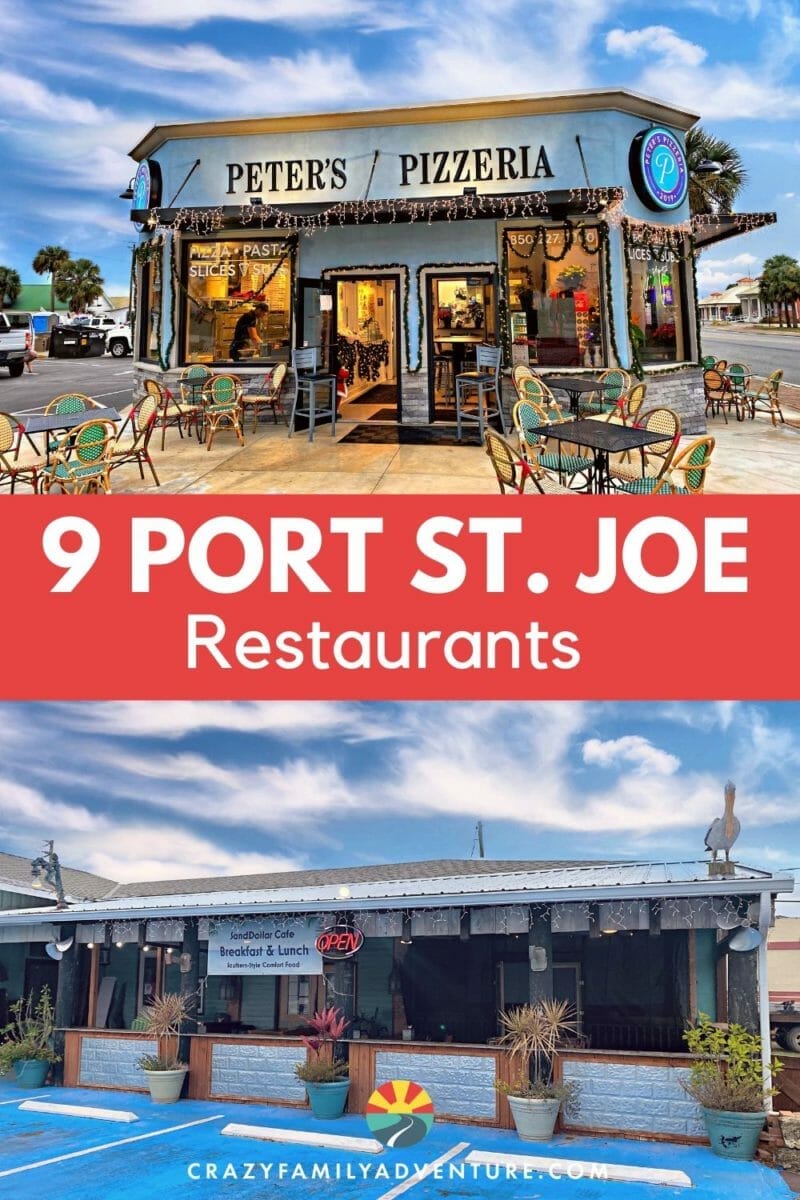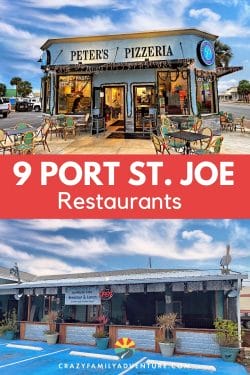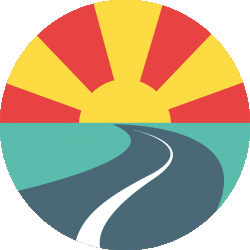 Latest posts by Staff Writer
(see all)
DISCLOSURE: This post may contain affiliate links, meaning I get a commission if you decide to make a purchase through my links, at no cost to you. Please read my disclosure for more info.