When you enter the Miami Everglades RV Resort you are greeted by an alligator on 2 feet! Not a real one, but a pretty cool one either way. The park is located in the Redlands Agricultural Area, so there are a lot of farms around.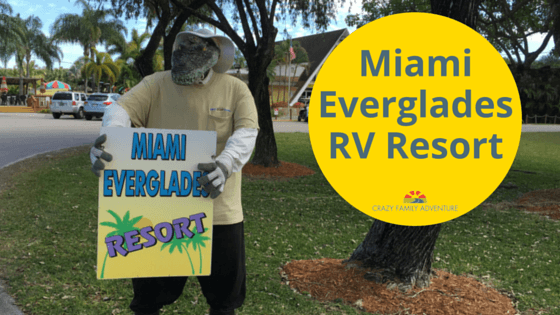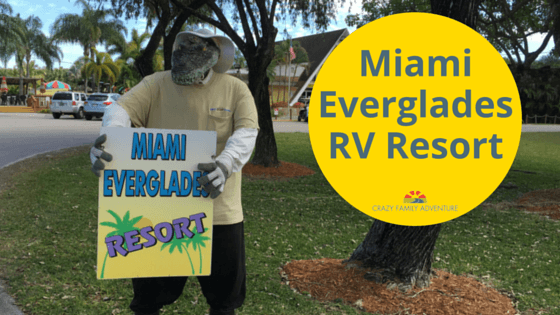 The park is beautiful and the sites are really good sized. We pulled in, easily checked it, and were escorted to our site. Everyone was super helpful, nice, and easy to work with.
After getting settled, we went out to explore!
Miami Everglades RV Resort Pool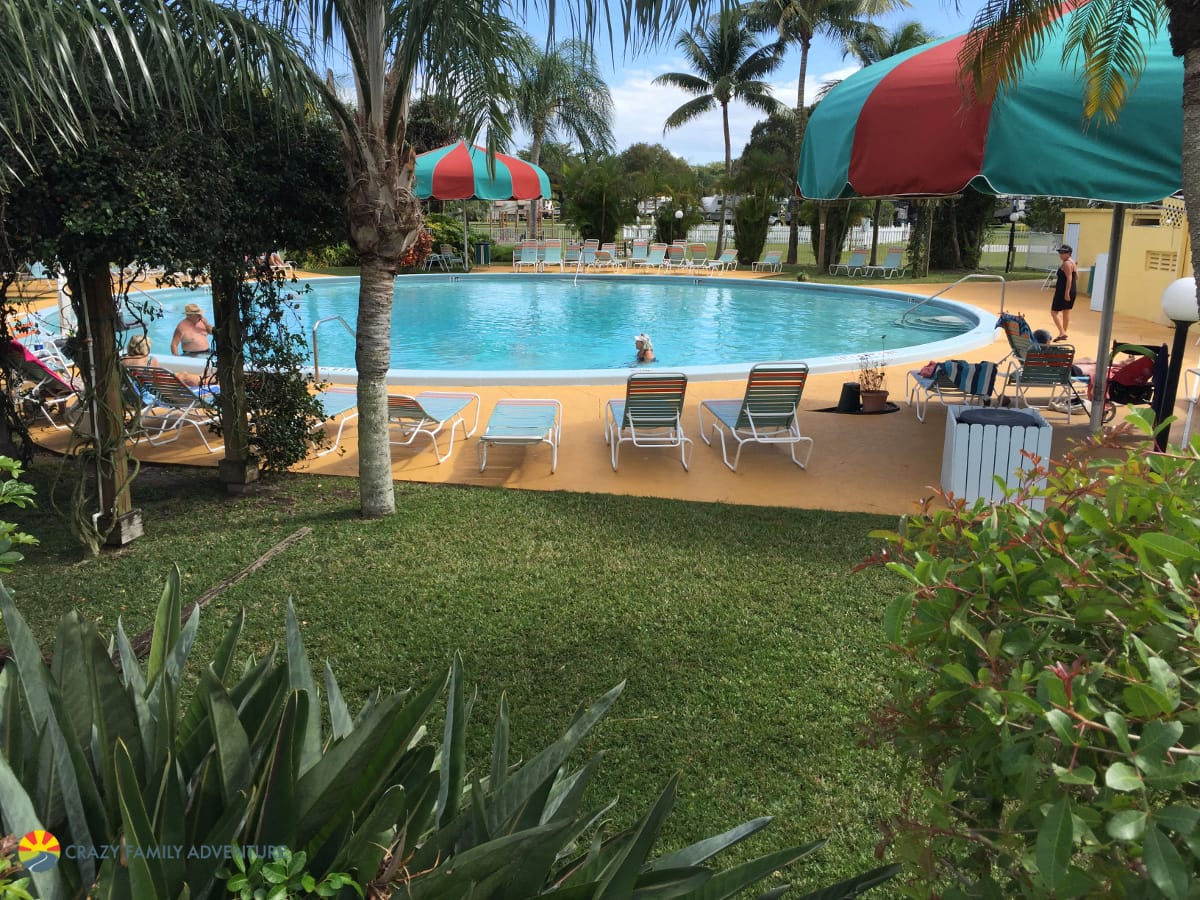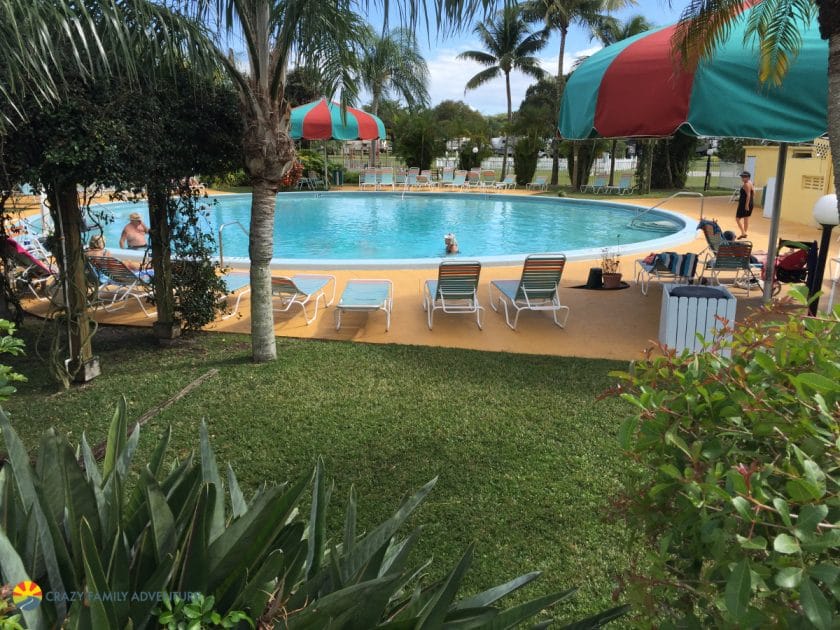 They have the largest in-ground round pool we have ever seen! This thing was massive, plus it was heated. Win, win. They also have a hot tub and humongous umbrellas that provide plenty of great shade if you are looking for that.
Miniature Golf Course
After checking out the pool we headed to the miniature golf course. We have been to multiple campgrounds that claim they have a miniature golf course, but it really isn't very nice. That is NOT the case at Miami Everglades RV Park. Their miniature golf course has a river running through it, fountains in the middle of it, and is absolutely beautiful. We spent a whole afternoon playing miniature golf with the kids.
Walking/Hiking Path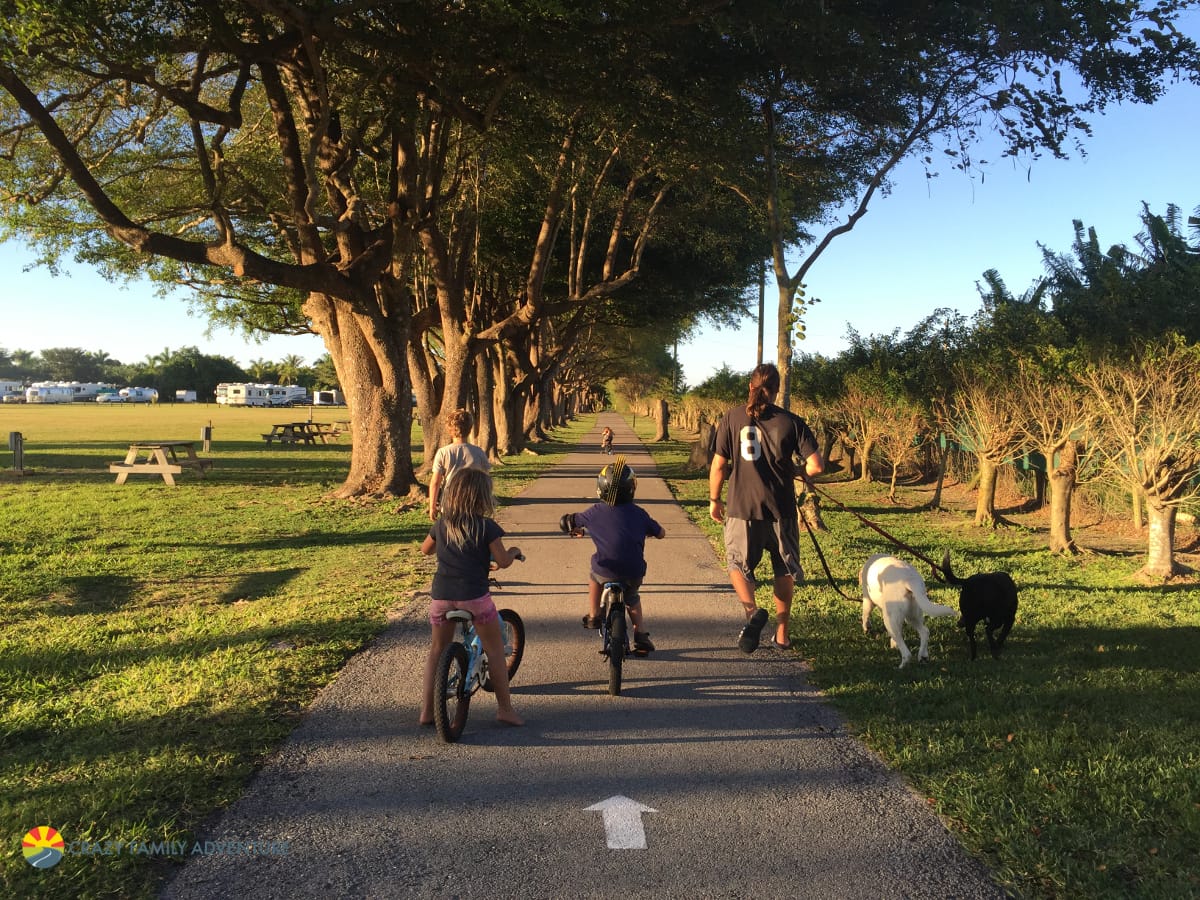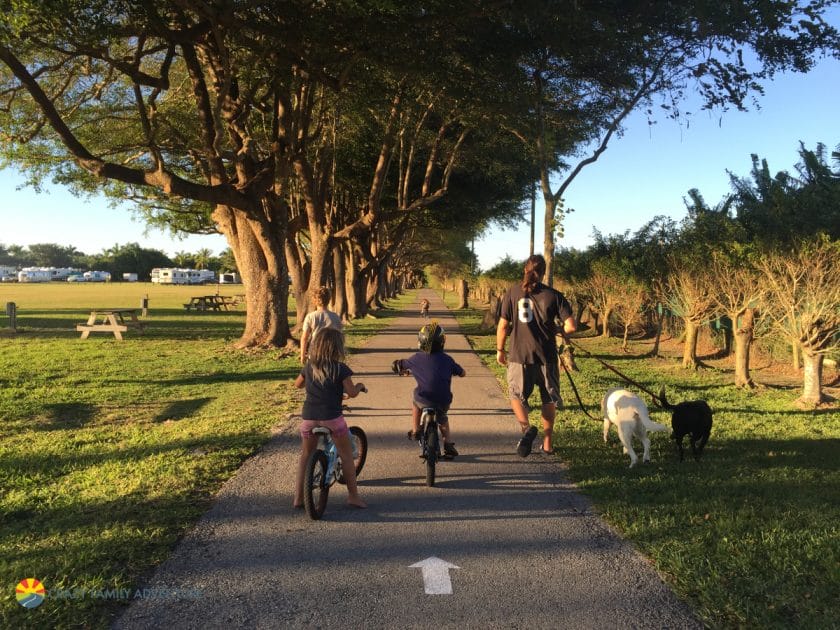 They also have a nice paved walking/biking path that was great for the kids to ride their bikes on and for us to take the dogs for a walk. It circles the whole campground, so it was a great distance, yet not to far that the kids couldn't make it.
Field
The #1 thing we like to see when we pull into a campground is an open field. Seriously, you would be surprised how many campgrounds we go to that barely have any grass let alone an area for the kids to just run and play. At Miami Everglades RV Resort there was a huge open field where the kids were able to run off some energy!
Park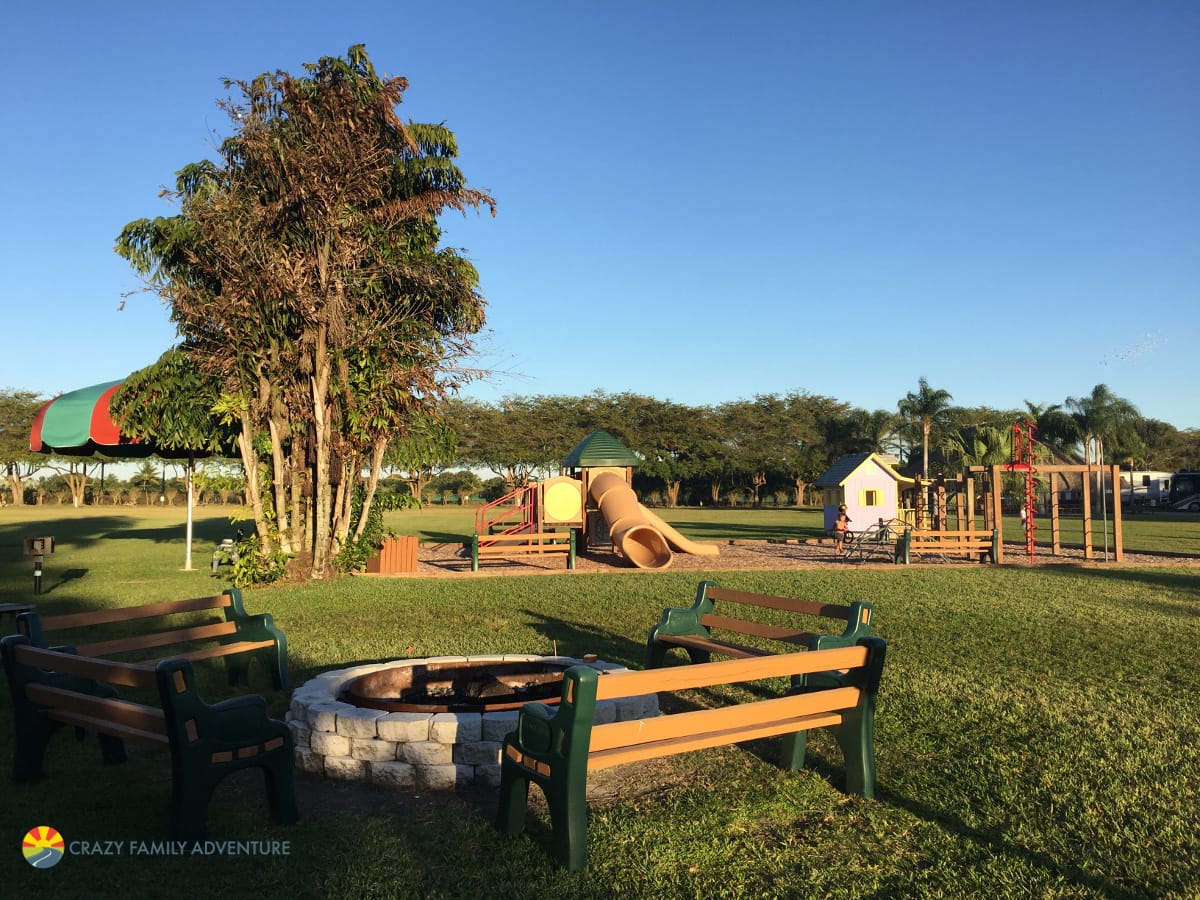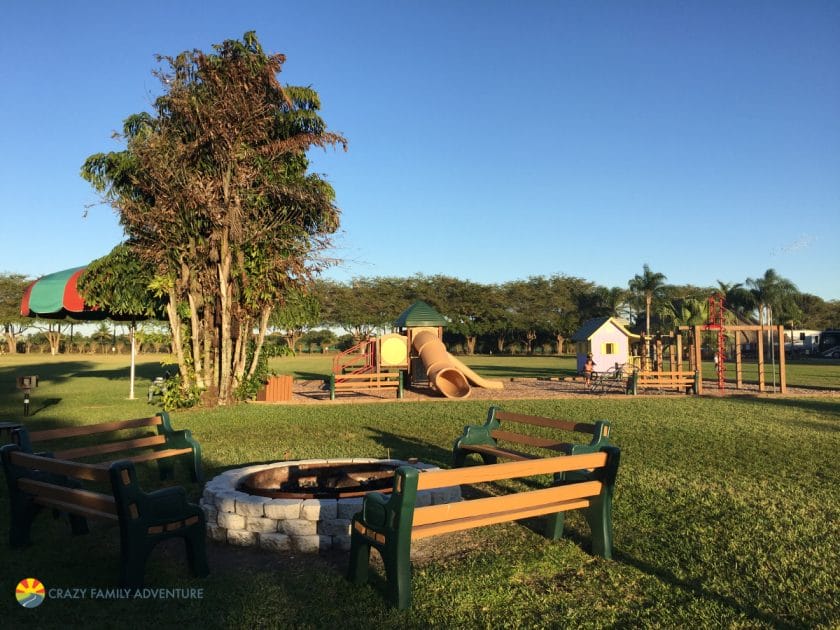 The kids could play at the park, which was on the smaller side, but the kids were still happy to play at. They loved the little wooden house where they could go in and play house. Then when they were done with the park they could run in the field or play shuffle board!
Tiki Hut and Fire Pit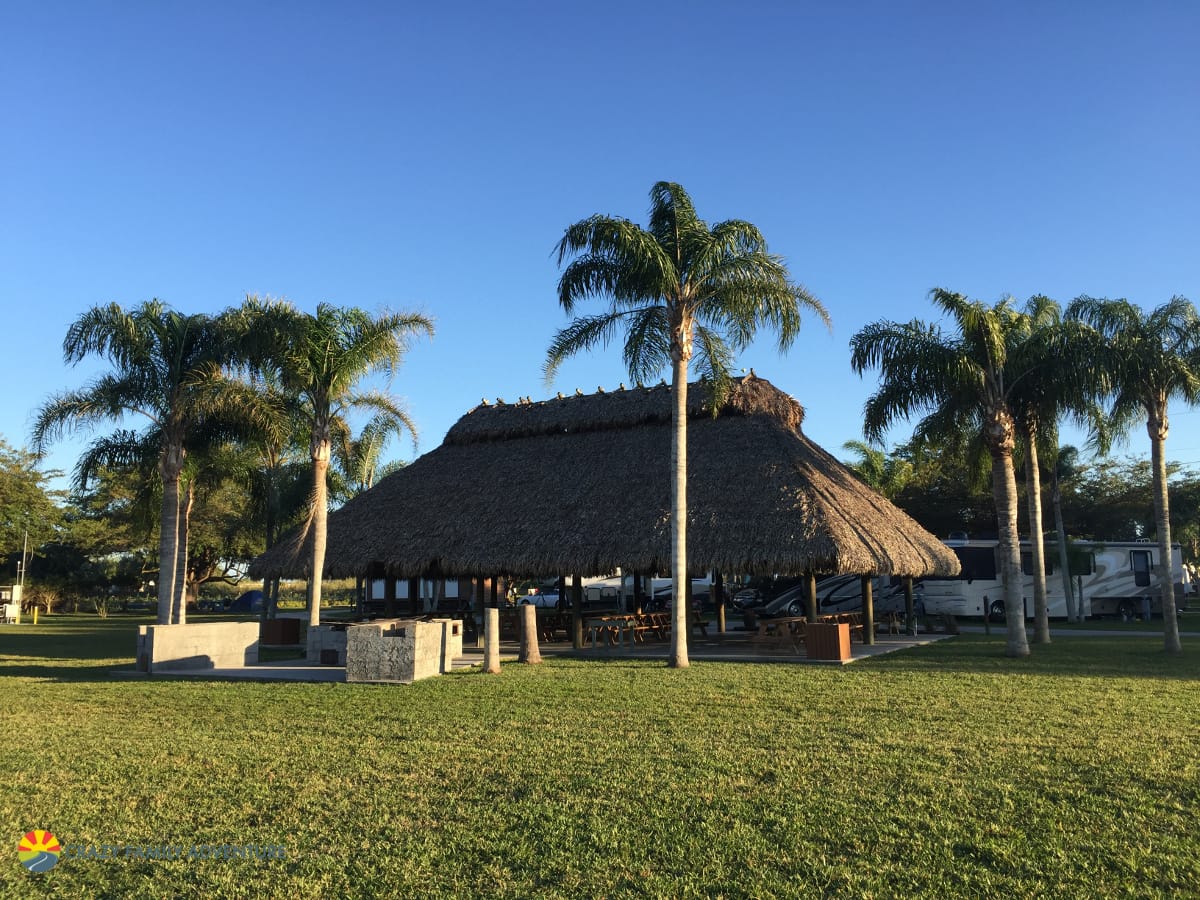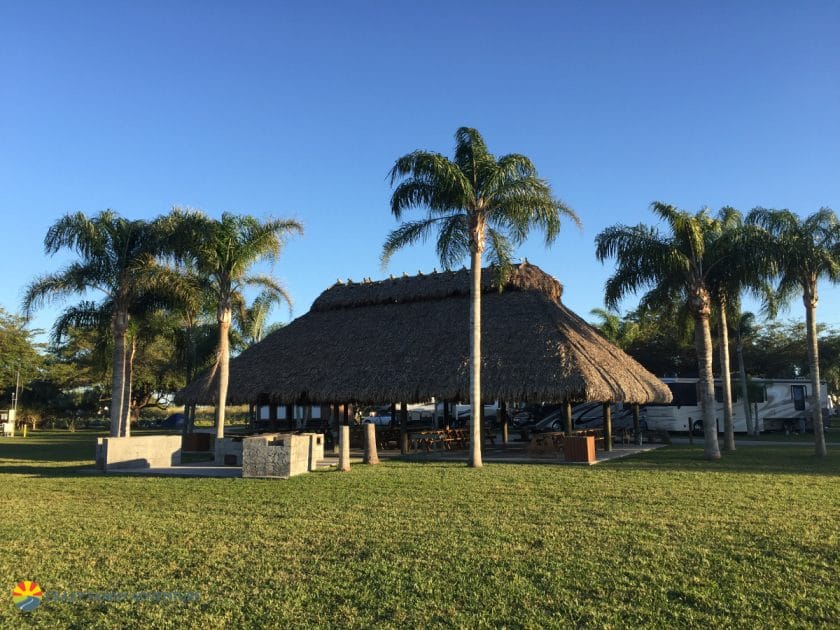 There was also a huge Tiki hut which would be great for a family get together or a cookout. We spent one night by their fire pit with new friends we had made at the park and it was the perfect setup since the park was right next to the fire pit so the kids had fun playing there and shuffle board while the parents sat around the fire. There was also firewood by the fire pit, which was awesome!
And More!
They have a basketball court, pickle-ball court, and a beach volleyball court. There were tons of activities going on – mostly geared towards adults. Plus they have a great convenience store at the campground that has wine and beer!
We had a lot of fun hanging out at the Miami Everglades RV Resort and enjoying all of the amenities but also found some really cool things to do around the area as well from visiting the Everglades to going into Miami. You can check out our post on things to do in the area here: http://www.crazyfamilyadventure.com/7-things-to-do-in-miami-with-kids/
Disclosure: A huge thank you to the Miami Everglades RV Resort for hosting us on our stay. All opinions here are my own. #truth
More Info Check Out: 
Top 8 Amusement Parks in Miami You Will Want To Visit  
31 Best Things To Do In Destin, Florida [Plus Where To Stay]
DISCLOSURE: This post may contain affiliate links, meaning I get a commission if you decide to make a purchase through my links, at no cost to you. Please read my disclosure for more info.