Disney World is a magical place. But it can also be very expensive! Here are our recommendations for doing Disney for less and in 1 day. To do this we recommend Magic Kingdom in one day – to us it is the theme park that most represents Disney World.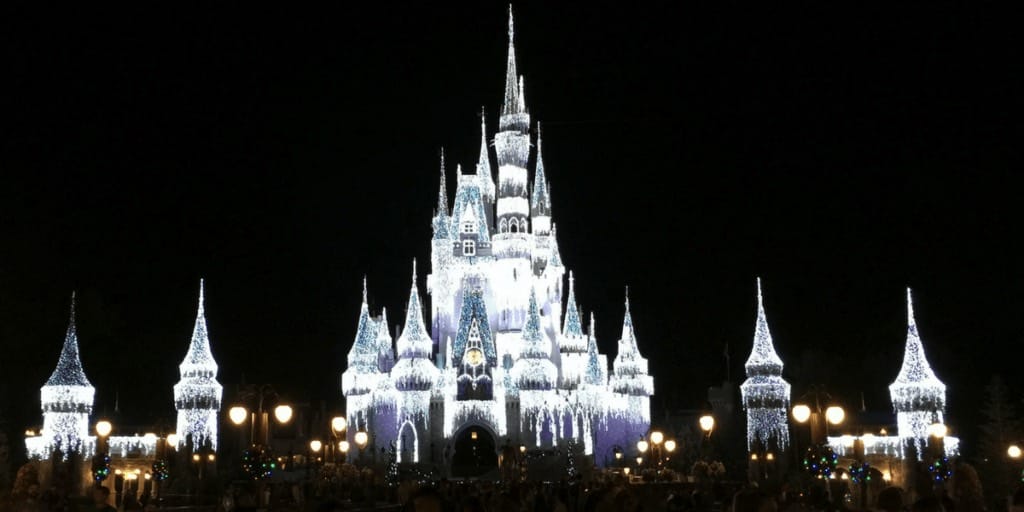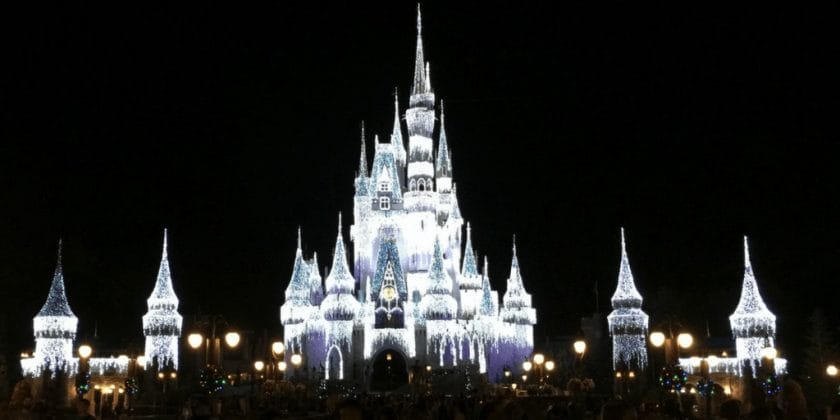 Also, be sure to check out our Florida Road Trip as this is a stop on the route or keep going south with our Florida Keys Road Trip or add it to a full on East Coast Road Trip. Ok, on to all the details about one of the best things to do in Orlando with kids.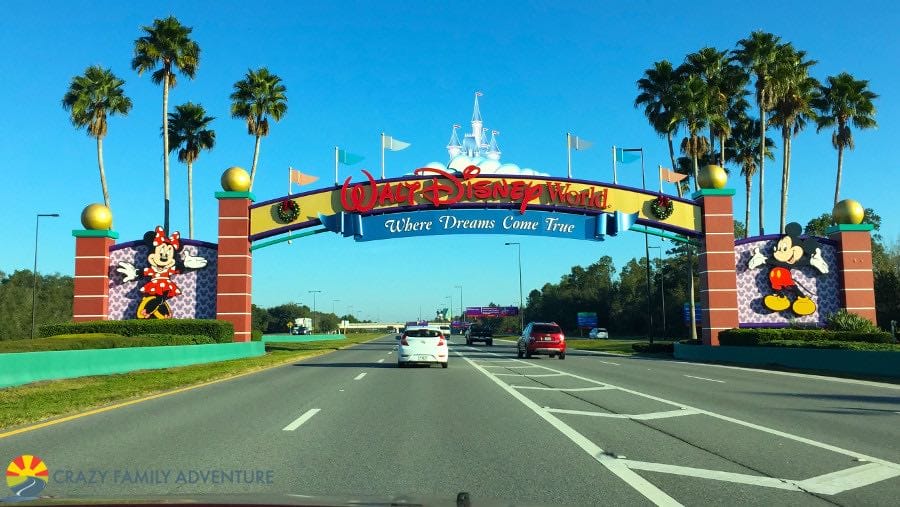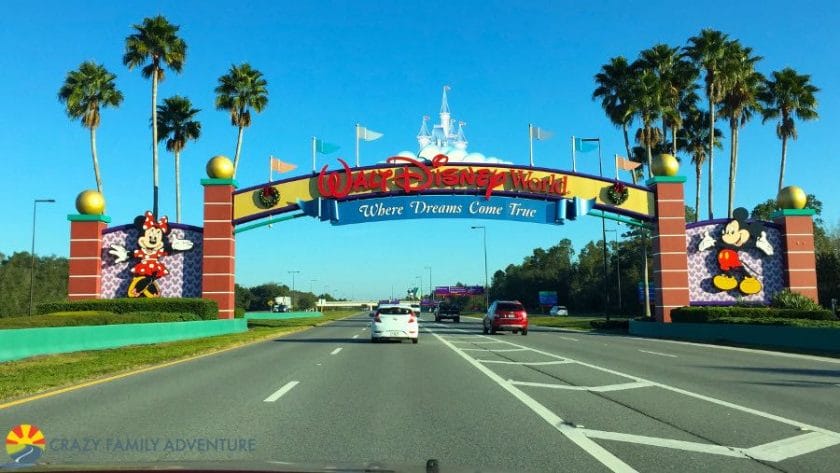 Buy 1 day tickets to just Magic Kingdom
Yes, the other parks are really cool too, but if you are looking to save money and you haven't experienced Magic Kingdom yet, then we recommend taking your family there for a full day. It is a great way to get an introduction to Disney World.
During your visit, you'll most likely be there for over 12 hours, so you will have an opportunity to do plenty of things. Trust me, when you leave you won't feel like you missed out on anything, you will feel like you couldn't imagine having to get up and do it all over again the next day!
We have found the most discounted tickets online at Undercover Tourist. Click here to buy your tickets (their prices include tax).
Stay off site
We stayed about 25 minutes away at an RV park (Thousand Trails Orlando) and it worked out great. There were really no issues with parking or getting to Magic Kingdom. Yes, it takes a little while to park your car, take the tram to the Monorail, then the Monorail to the park, but it's all part of the fun! 🙂
Hotel offsite we would recommend: Embassy Suites on Jamaician Court. If you want to stay at Disney Resort check out these contemporary resorts Walt Disney World Dolphin, Walt Disney World Swan, Hilton Orlando Buena Vista Palace, or Bay Lake Tower.
If you prefer a full home to stay in while vacationing check out these rentals. Large 4 bedroom home, located just 7 miles from the Magic Kingdom or a contemporary 9 bedroom house located just 9 miles away.
When you stay on property you may get Extra Magic Hours so it could be worth the money.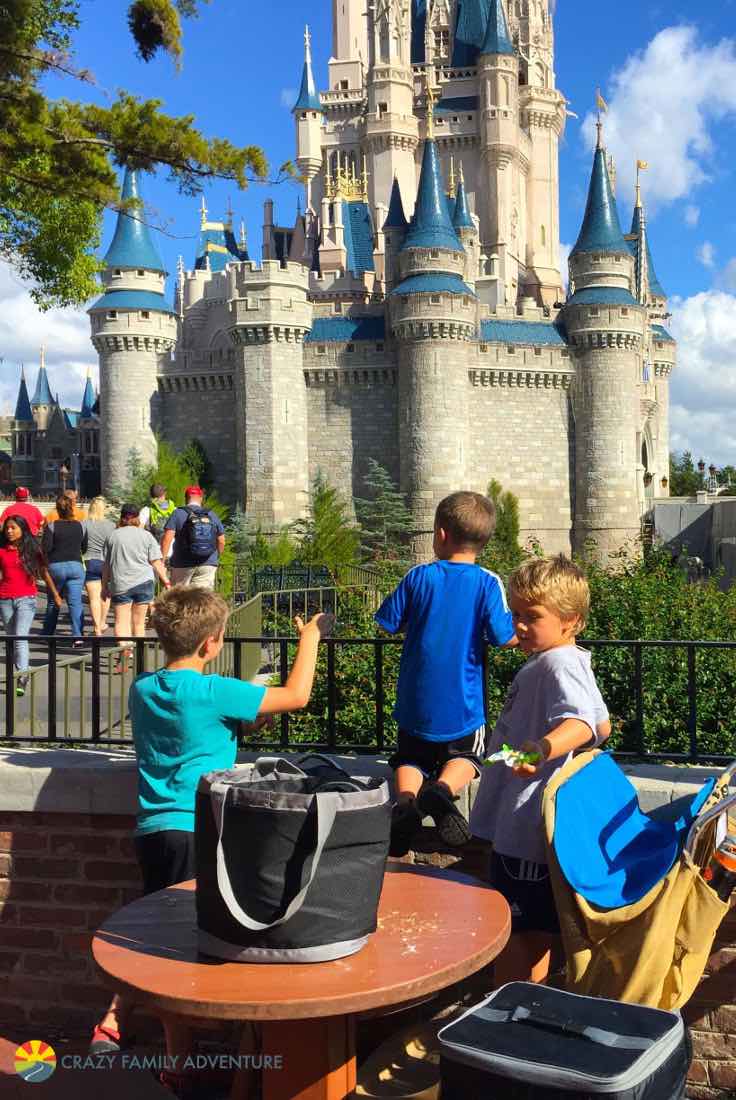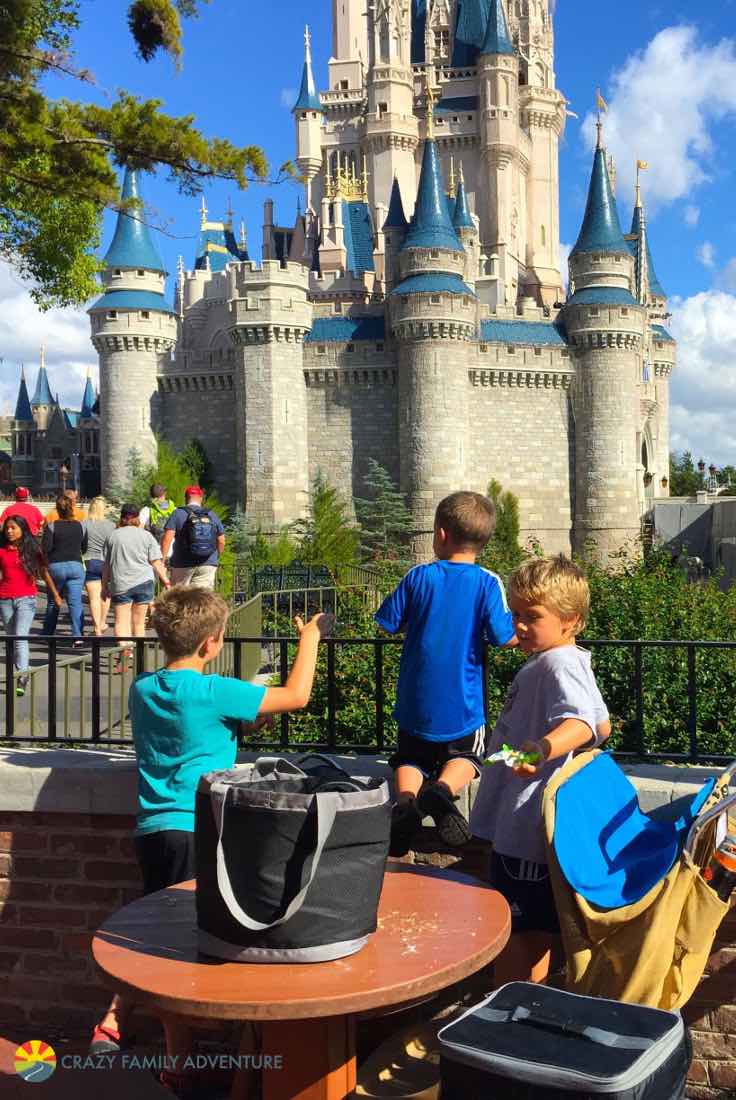 Pack a cooler!
Believe it or not, Magic Kingdom allows this – you just can't bring a cooler with rolling wheels or one of those super big ones. We packed a medium size one for our family of 6 and it worked out well.
We packed lunch, dinner, a bunch of snacks and drinks that lasted all day for us. It saved us quite a bit on food!
Check their website on the specific dimensions allowed for coolers. It's pretty generous, but just make sure yours is acceptable. Here is what is currently listed:

We brought granola bars, pretzels, cheese, crackers, peanut butter and jelly, ham, bread, juice boxes, guacamole, hummus, and carrots. For waiting in line we also brought a couple of ring pops which worked out great!
There are tables at outside restaurants that are right to the side of the castle and we were able to hear and see parts of the show that they had going on at the castle. It worked out really well.
We rented a stroller at Magic Kingdom since we no longer have one and were able to hang our cooler on our stroller. They also have lockers you can rent and leave them in. I just knew with our kids I needed the food on hand for when they were hungry.
Go on a day when the park is open later
The day before we went the park was open until 7pm. The day we went it was open until 1am! It was because their holiday hours were starting. Yes, it was busier than other days, but we did not feel rushed at all since we knew we could be there ALL day and into the night. Also, the crowd started to clear out after dinner, so it wasn't quite as busy at night.
It also meant we didn't have to be there for the "rope drop" – this happens when you get their early and are waiting for the rope to drop and the park to open. If you go on a day with shorter hours you will definitely want to be here for this to get the most out of your day.
Check their calendar for park hours.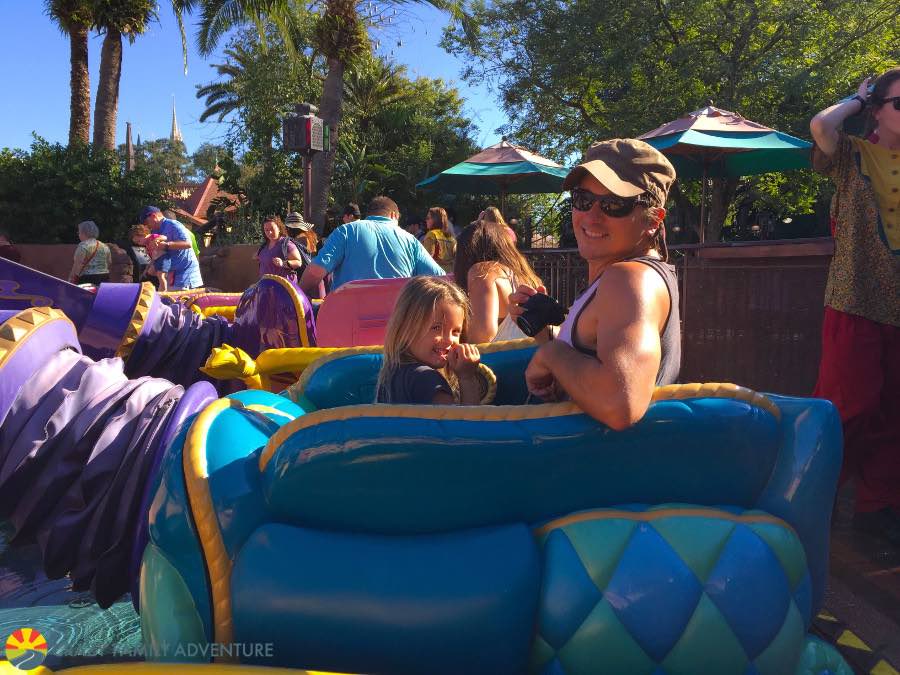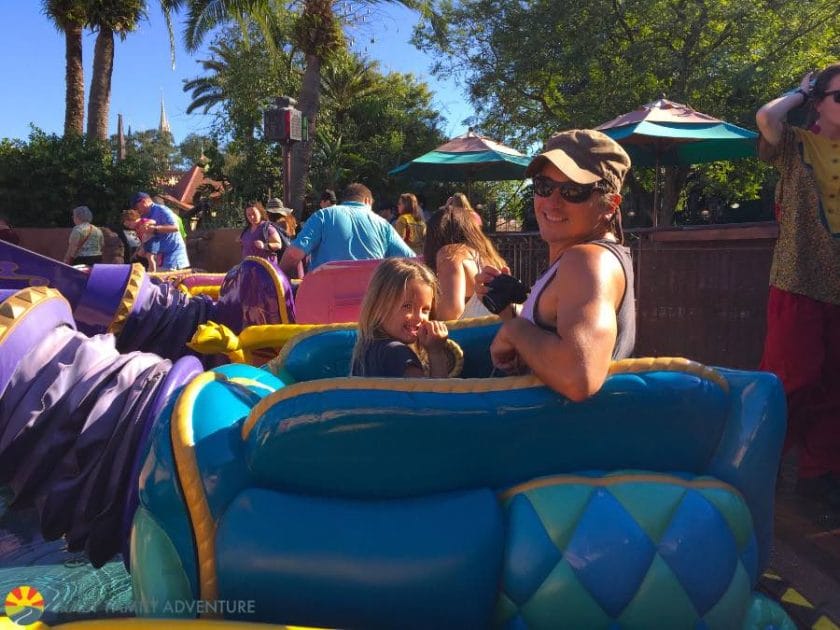 Get your FastPasses selections lined up as soon as you can
Once you have your tickets you can download the Disney Experience app and then set up each person in your family and book your FastPasses.
If possible book earlier in the day so then you can try to book more FastPasses throughout the day (you can book 3 FastPasses initially and once those are used or expired you can book additional FastPasses one at a time).
The app was great for seeing line times too. It helped us know if it was worth it to go to a ride or if we should wait and try again another time when there weren't long lines – or at least not as long . . . It's available for iPhone and Android devices.
If you are looking for the ultimate Disney trip you may want to look into the Disney VIP Tour!
Here's a video recap of our day at Magic Kingdom! Also, be sure to subscribe to our YouTube Channel!
Skip the parade
Yeah, this sounds un-American, but unless you are someone who is really into parades and you are ok with sitting around saving your spot for at least an hour, it's better off being skipped.
It would be a great thing to do if you are a season pass holder or if you will be coming to Magic Kingdom multiple times, but if this is your only day at the park, forget the parade and take advantage of the shorter lines.
There are so many people at the parade, you most likely won't have a good view of the characters anyway, so try to pull up a video of it on YouTube while you're in line to show your kids 🙂
Skip the fireworks
I know, I'm killing you. We thought we had to watch the fireworks, but halfway through our kids said can we just go on some more rides. So if you feel the need to watch them, get by the entrance to the ride you want to go on, watch whatever you can see from there for a few minutes, then go on the ride!
The crowds usually stop to watch the fireworks, so just like the parade, it's a good time to take advantage of shorter lines.
We wrote about getting a great view of the fireworks for FREE last time we visited Disney. Check it out here!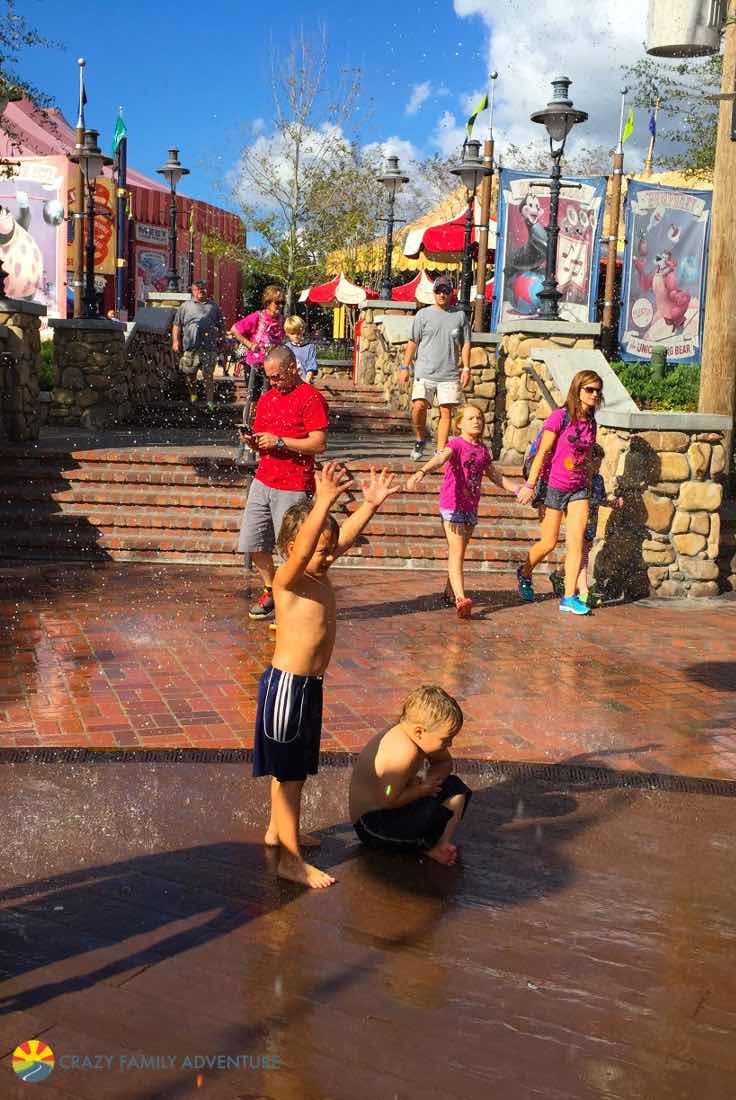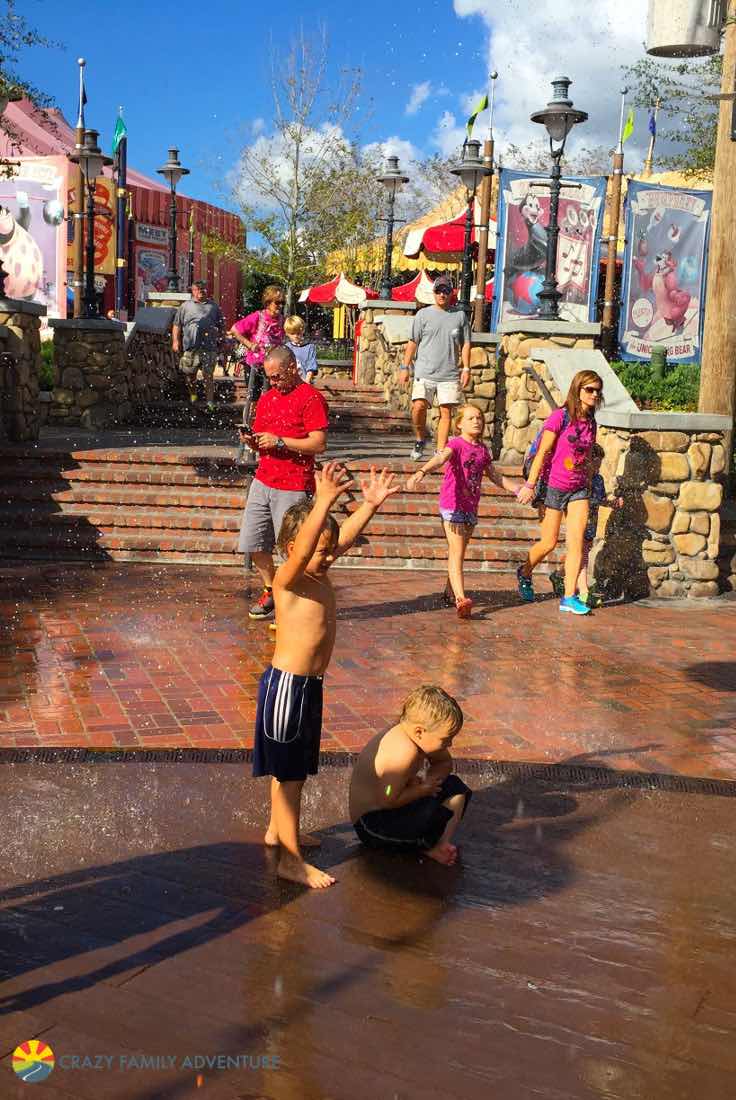 Find downtime
Since you are going to be there all day and a lot of the night, make sure to find downtime. You can either let the kids play in the splash pad (be sure to bring extra clothes or bathing suits) or our kids really enjoyed Mickey's PhilharMagic show. It's indoors, air conditioned, and very entertaining!
Kids and parents need that time even when you are at Disney. So don't push it or everyone ends up miserable, find somewhere to get out of the sun and take a break, it can make a huge difference in your day!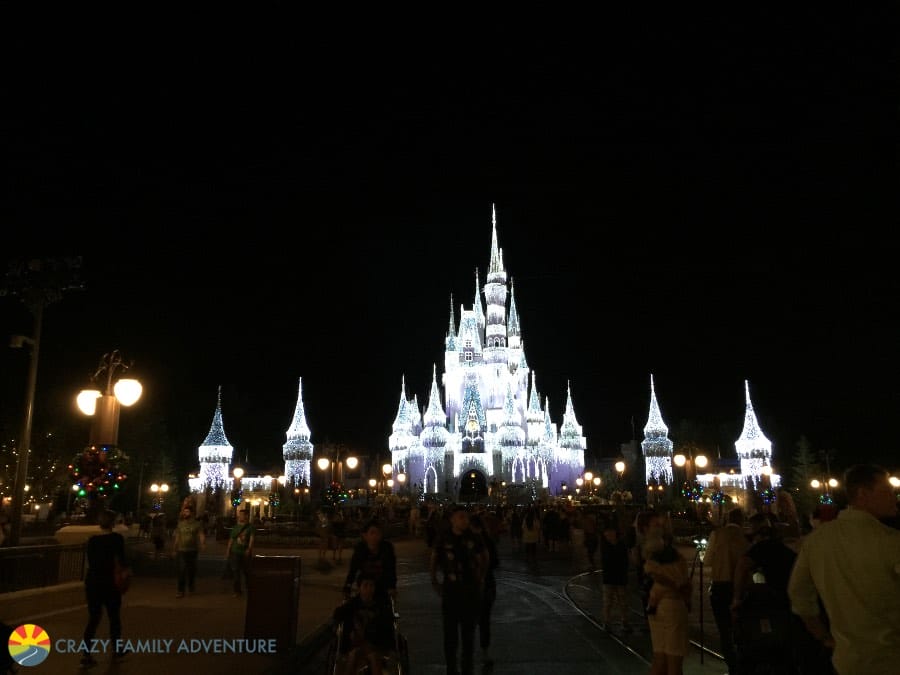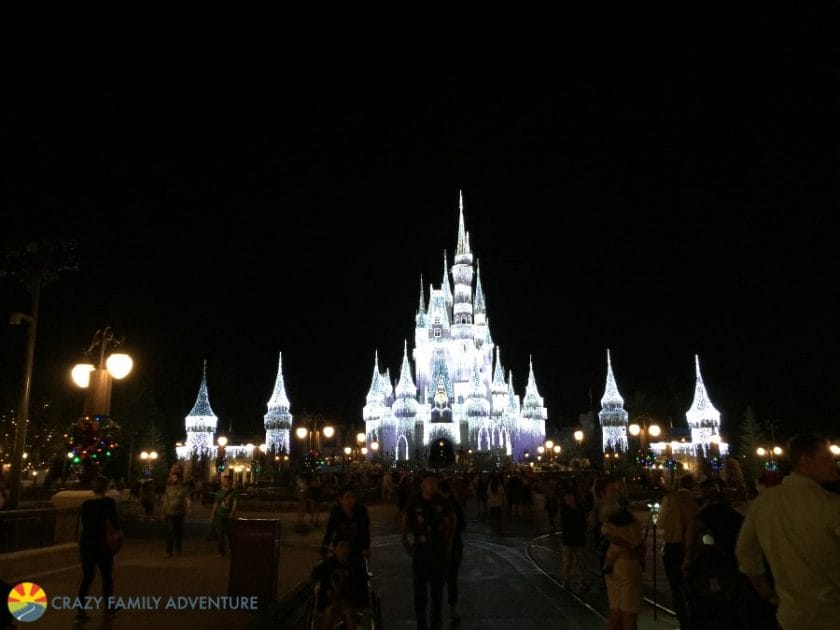 Plan the things you really want to do
Is your kid into a specific movie or character? Then make sure you make that ride a priority and we recommend doing it first since as the day goes on lines get longer. Plus the stress will be off of you once you know you did it.
We saw the Cinderella castle change to a Frozen castle which was so cool and well worth seeing. We had heard it was really amazing so we knew what time it was happening at and made sure we were there to see it.
If you are interested in a character breakfast check out this great post from our friends at 365Traveler: Dining With Disney Characters 14 Spots You'll Love.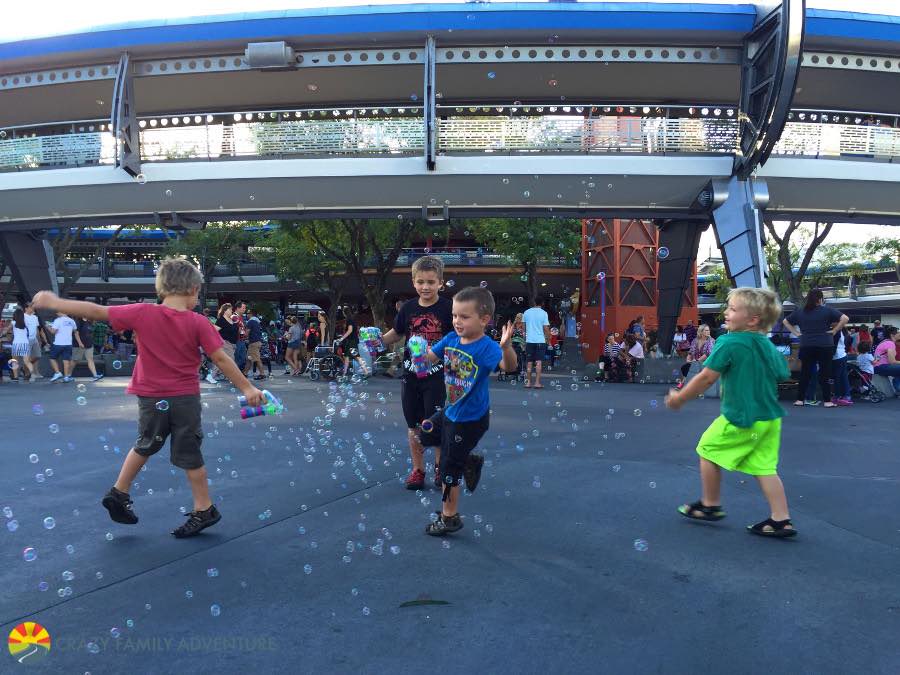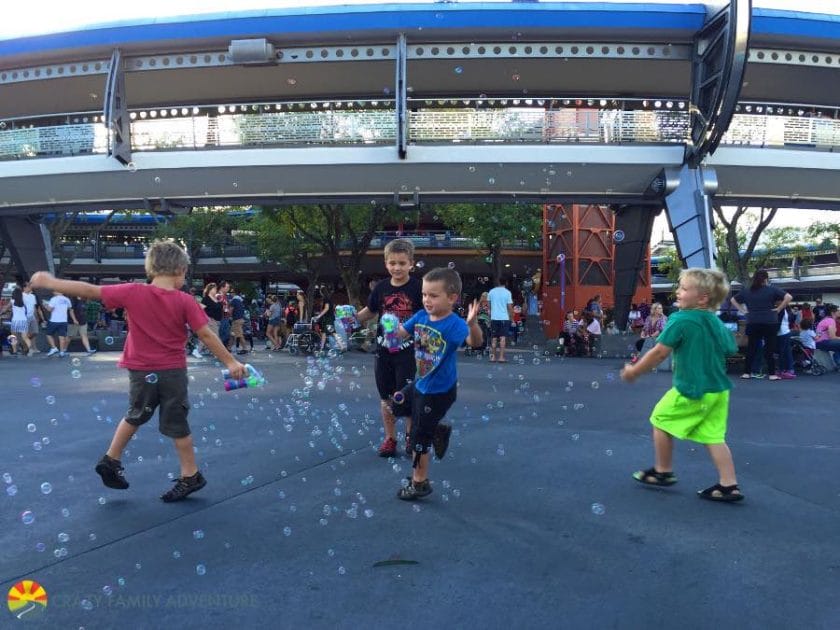 Buy a bubble gun
Seriously go to Tomorrowland, back by Space Mountain. Find the stand with the bubble gun and buy one. Then sit down on one of the benches and let your kids run around in the bubbles to burn some energy. This is one of the few places we found in Magic Kingdom that has a lot of space to run around.
Remember that your kids still need that time. YES the rides are amazing and so are the shows. But standing in line and sitting still is not easy for little kids so make sure to find places they can run and play throughout the day.
This is also a good time for mom and dad to sit and rest their feet! Check out this post on the best Disney World souvenirs.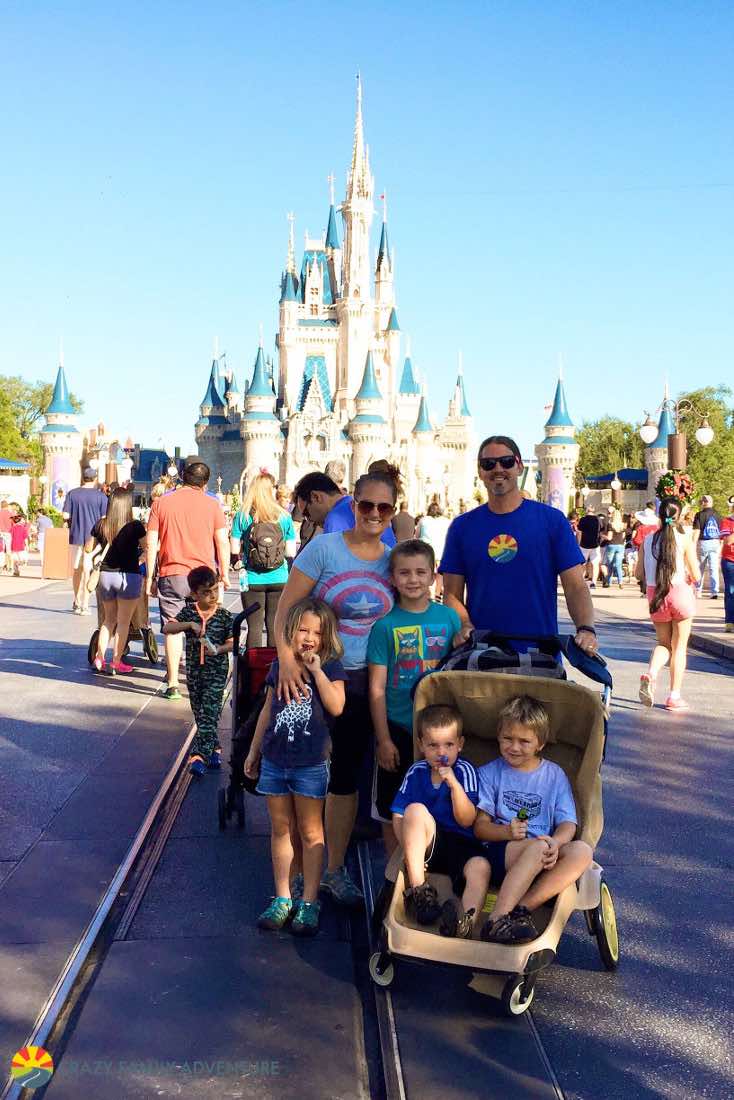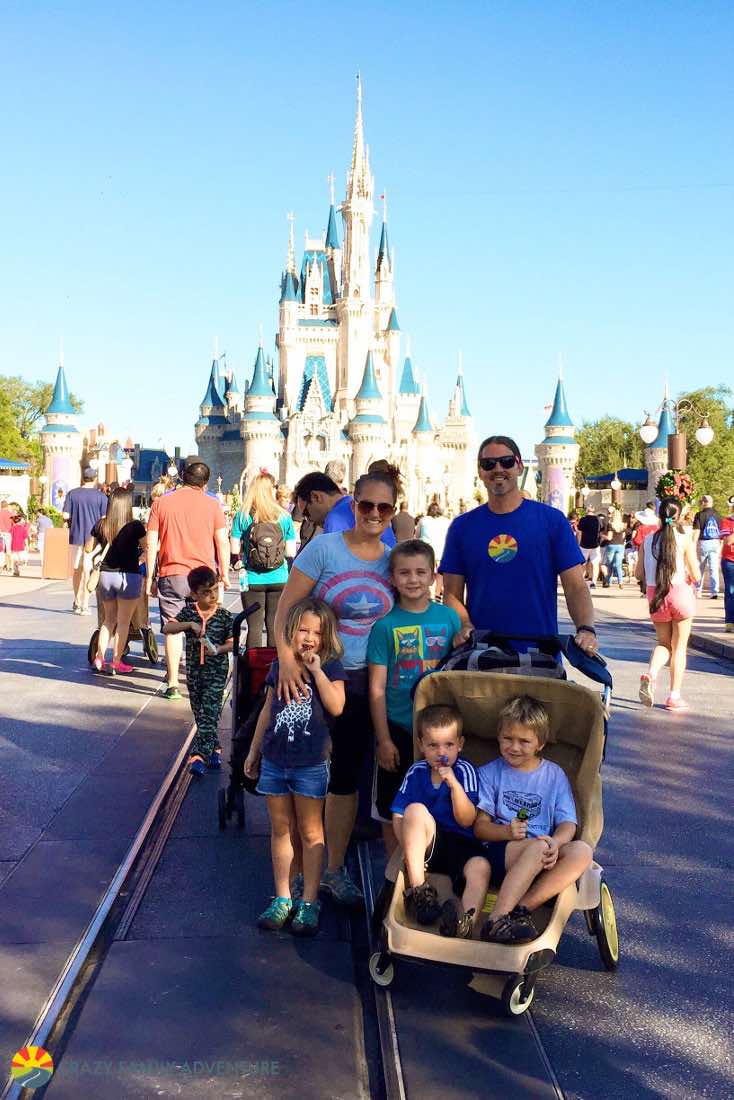 Enjoy it!
Visiting Disney is one of the top things to do with families in Orlando so be sure to enjoy it! Overall, try to relax, let the magic that is Disney really sink in, enjoy the fact that you aren't spending $1000's of dollars yet, you and your family are enjoying Disney, and marvel at the fact that EVERYONE that works at Disney is so happy, smiley, and nice! For real they must have an amazing hiring team who can spot the happy people…or they have special Kool-Aid.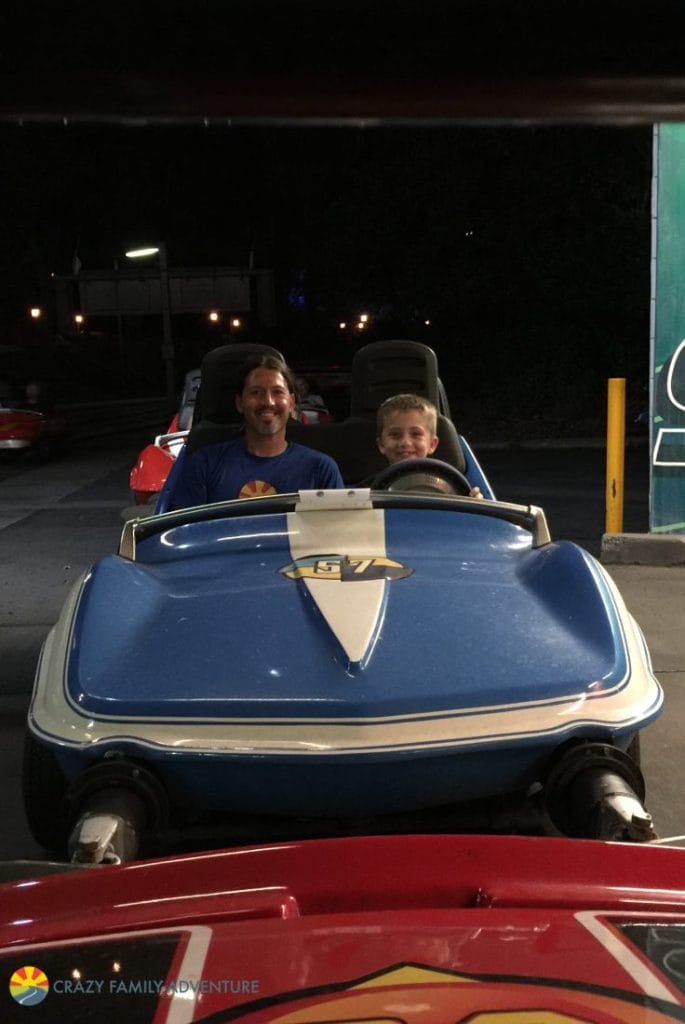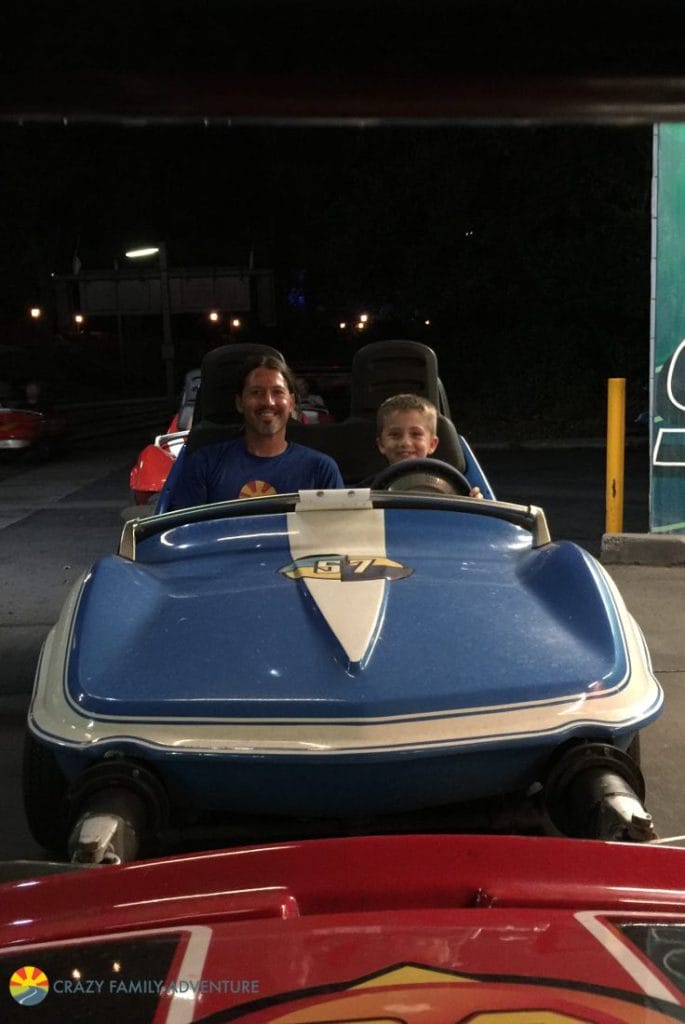 Plan It
If you like to have a plan for what you should do here is what we recommend:
When you start your day go straight past Main Street – if you want to grab the family shot in front of the castle go for it but other then that avoid all stores and just keep walking. Then hang a left to go over to Adventure Land.
AdventureLand rides:
Jungle Cruise
Pirates Of The Caribbean
FrontierLand rides:
Big Thunder Mountain Railroad (must be 40″) (go here before doing Splash Mountain since you will get wet on that)
Splash Mountain
FantasyLand rides:
Since you are already wet from Splash Mountain we are just going to skip Liberty Square and walk right past a lot of things in Fantasy Land to get to Casey Jr Splashpad so the kids can run around for a bit and keep getting wet! Once they are done with that get them dried off and changed.
It's A Small World – yes it is a corny ride but one you have to do – especially if you rode it as a kid!
Enchanted Tales With Belle – worth it if your kids are into Beauty and the Beast.
Under The Sea – Journey of the Little Mermaid
Meet Ariel in her Grotto – worth it if your kids are into meeting the princesses.
The Barnstormer (35″ requirement) – perfect if you have a little one that wants to try a roller coaster.
Dumbo – not the most exciting ride but good for little kids and so Disney that you may just have to do it.
Mad Tea Party – if you go on be prepared to get dizzy!
The Many Adventures Of Winnie The Pooh – if you have little kids that are fans of the Winnie The Pooh.
Seven Dwarfs Mine Train (38″ requirements) – another fun roller coaster.
TomorrowLand rides:
Space Mountain (44″ requirement) – one of my favorite rides!
Tomorrowland Transit Authority PeopleMover – I am not sure why but my kids loved this one.
Buzz Lightyear – a great interactive one.
We left out the Haunted Mansion in Liberty Square – if your kids like that sort of thing you could head there at the end of the night and do it in the dark!
That is a wrap on the rides that we recommend and the order you can do them in. Of course if you really like a ride or if your kids are getting burnt out change it up!
We weren't sure if we were going to do Magic Kingdom this time since we did it last year. But we are glad we got the opportunity and that we went. Our Fitbits said we walked 10 miles, and I tell you what, it took both Craig and I couple of days to recover and we are in decent shape. So make sure you are prepared, get a good night sleep, drink lots of water, and remember, it's the Happiest Place On Earth!
Click here to buy your discount tickets now (their prices include tax)
If you have extra time check out The Disney Boardwalk for more fun!
Learn all about the Disney Magic Band. And if you are thinking matching family shirts is a must for your trip check out these great Disney family shirt ideas!
Looking for hotel recommendations check out: Which Disney Resort is Best For Your Family.
Planning to come with your RV check out Fort Wilderness!
When you are in Orlando don't miss this amazing Tubing Experience! And if you are driving in check out these great road trip to Orlando itineraries.
Looking to fly into Disney? Here are 9 Tips For Flying To Walt Disney World and great kid friendly airplane snacks!
Maybe a Disney Cruise is more your style: The Best Disney Cruise Deals
Or how about Disney in Paris or Disney in Hong Kong!
If you are there in October you should check out Mickey's Not So Scary Halloween Party! or the Ultimate Guide to Universal's Halloween Horror Nights
Make your dreams come true by booking your next trip to Disney World! Check out Undercover Tourist for all your Orlando and Disney needs!
There are a lot of other cool things to do in Orlando with kids and great places to visit around Orlando. Universal Studios, Volcano Bay (our favorite waterpark in the country), Kelly Rock Springs tubing!
Click here if you are interested in the Star Wars Galactic Starcruiser Experience!
There are so many cool places to travel that are within driving distance to Disney. You could plan a whole road trip! Check out:
Check out More in Orlando:
Pin this for later: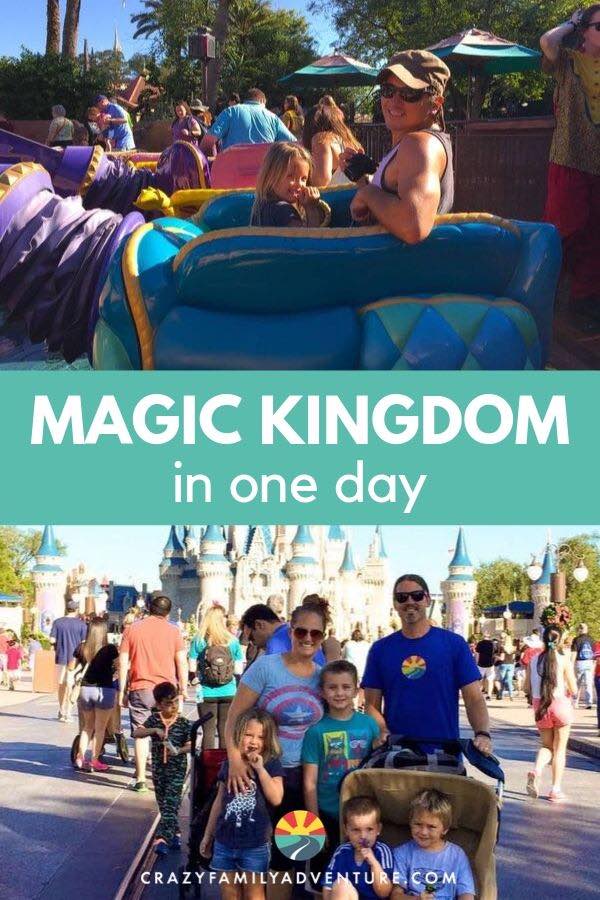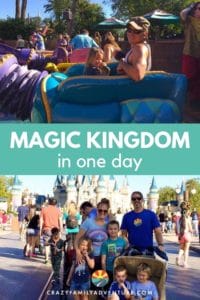 Disclosure: A HUGE thank you to Disney for hosting us on our visit to Magic Kingdom. All opinions expressed here are our own. Truth.
DISCLOSURE: This post may contain affiliate links, meaning I get a commission if you decide to make a purchase through my links, at no cost to you. Please read my disclosure for more info.