Universal Studios vs. Islands Of Adventure is fast becoming the big question at this mega theme park complex in what is widely considered the world's theme park mecca: Orlando Florida which should always be a stop on your Florida Road Trip!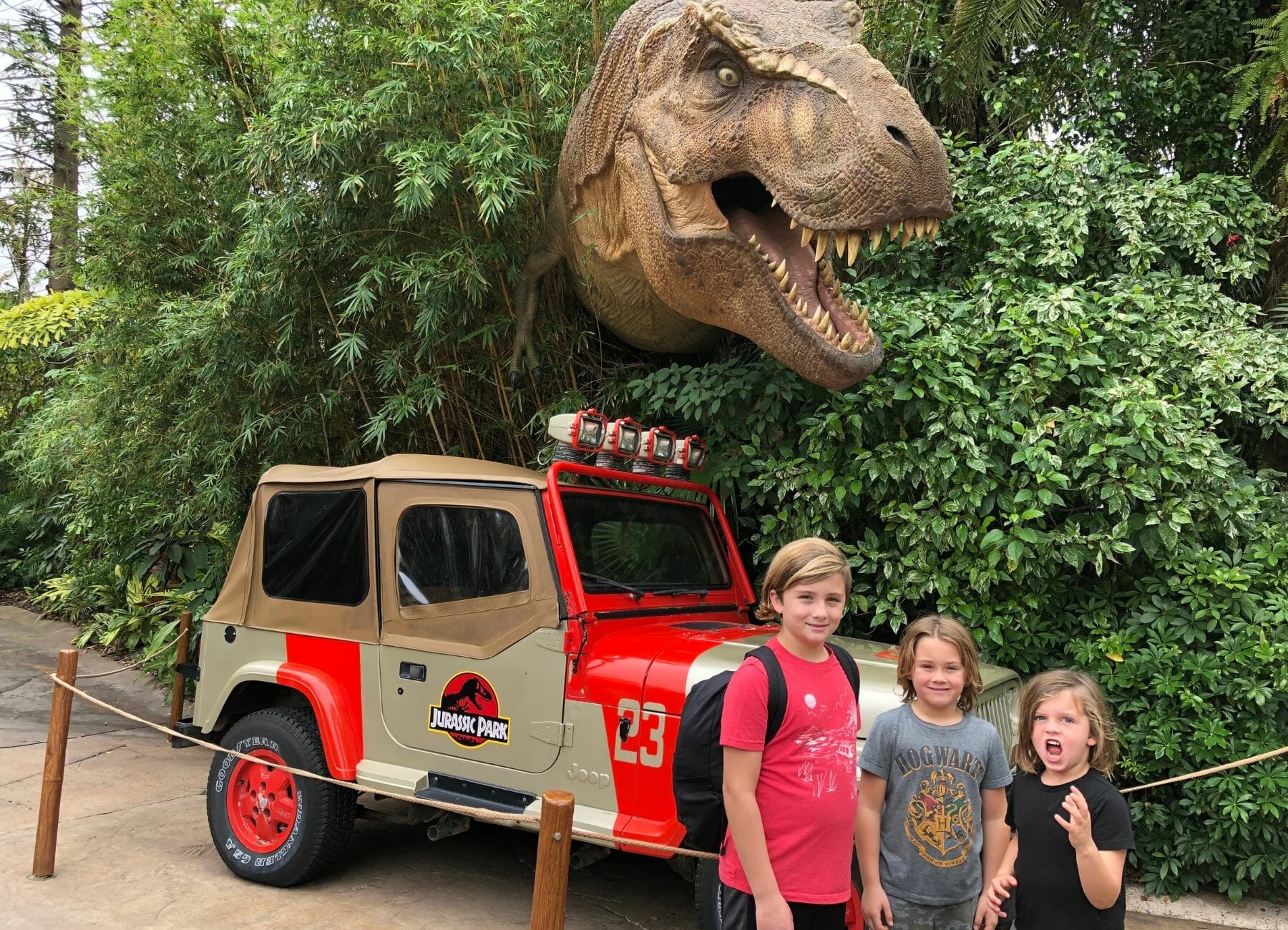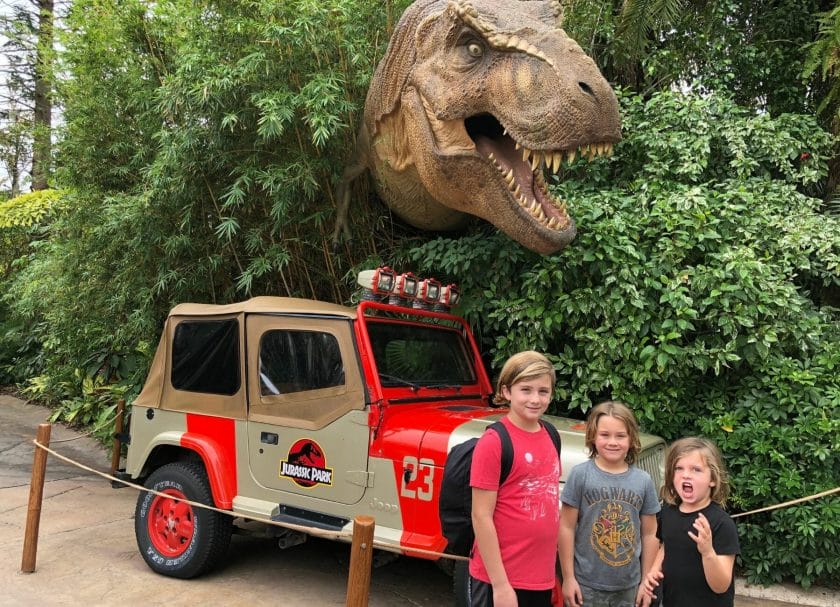 While they currently tantalize the masses with their soon-to-open new 4th gate, Universal's Epic Universe, it's time we took a deep look at the stark differences between the two original parks in Universal's lineup, Universal Studios and Universal's Islands Of Adventure!
When you think of Rides at Universal Studios Florida, you can't help but think of Roller Coasters like The Incredible Hulk Coaster, Hagrid's Magical Creatures Motorbike Adventure, Hollywood Rip Ride Rockit, Velocicoaster, and The Mummy.
But Universal continues to be at the forefront of the amusement park scene with such groundbreakers as Skull Island Reign Of Kong, Harry Potter And The Forbidden Journey, Escape From Gringotts, and the Hogwarts Express.
Immersive lands such as The Wizarding World Of Harry Potter (or Harry Potter World), Seuss Landing, Diagon Alley, and Toon Lagoon get the mind dreaming of a complete and total escape from the everyday.
That's merely scratching the surface, though. The wide variety of experiences at both parks could make your head spin.
Excellent water rides like Dudley Do Right's RipSaw Falls and Popeye & Bluto's Bilge Rat Barges. Top-tier kids' experiences such as Cat In The Hat, Flight Of the Hippogryph, and Minions Mayhem ensure you know these parks are indeed for all ages!
One of the biggest questions I get out here when discussing the Universal Orlando subject is, "What's the difference between the two parks?"
They're both Universal, right?
Well, yes. And it can be confusing. To add to the confusion, one park is even called Universal Studios. So we have Universal Studios at Universal Studios Orlando Resort. Isn't that cute?
You can think you are getting the whole Universal experience after grabbing tickets to Universal Studios, only to learn you only purchased entry into one portion of the resort.
I will take you through the whole gamut in this article to ensure you know exactly what the distinct differences are.
There are pros and cons to each, and you wouldn't be the first person to feel they picked the "wrong park" for their family trip when only able to attend one of the parks.
We will also go over benefits, food offerings, the right Hotel, and even the overall vibe each park tries to impress upon you. They go to great lengths to control the environments you will experience, and they do a fantastic job of getting their point across well.
It's nice to know you'll be interested in the specific world(s) they will whisk you off to before you go.
Ok, so where to begin… Where to begin???
Oh, I know. Let's start by jumping right into the park bearing the namesake of the whole place, Universal Studios. This way, we can discuss things from the inside out.
Universal Studios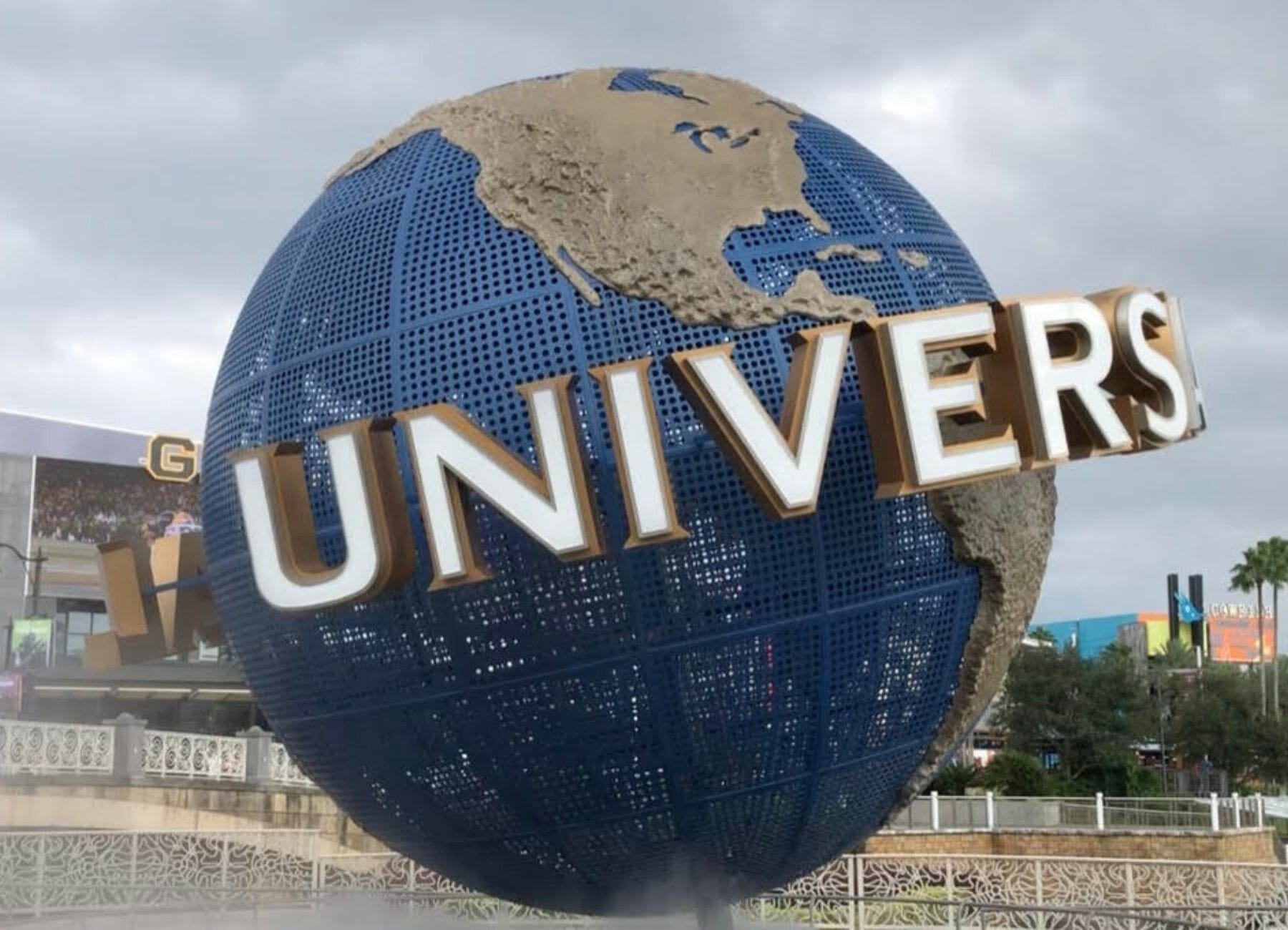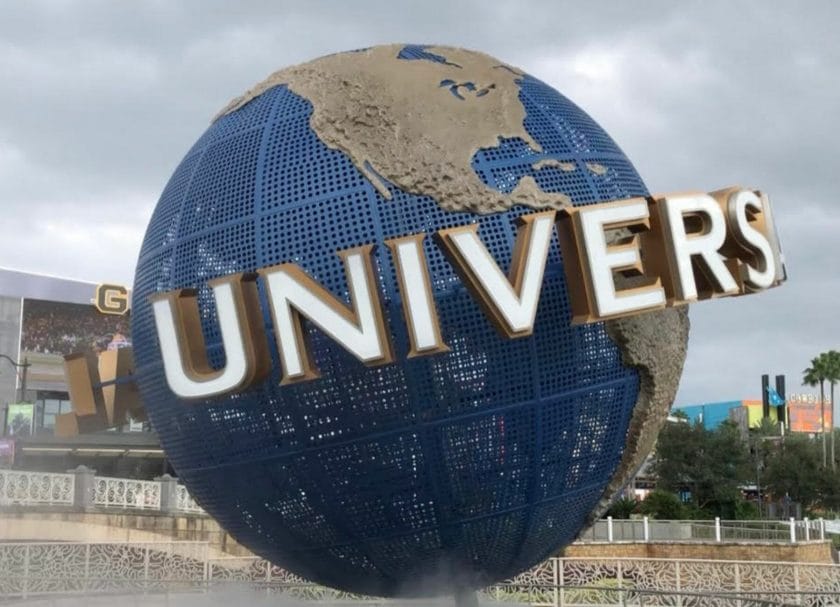 The Overall Experience
When I was a kid back in the 80s, Universal Studios had a particular reputation. Movies. The Universal park in California was 100% geared toward a behind-the-scenes look at the film industry.
And they were good at it.
Incredible special effects experiences such as Earthquake and Jaws amazed families for decades. On top of that, there was the thrill of being within a functioning film studio.
Well, that's what Universal Studios Orlando park was originally designed to provide as well.
As a matter of fact, Universal decided to build a park in Orlando that inspired a slightly panicked Disney World to add their 3rd Orlando park, Disney's MGM Studios (currently Disney's Hollywood Studios).
The fascinating piece is that the film aspect has been phased out over the past decade or so. Sure, there are still sets, and the buildings are still labeled with STUDIO 4 type of signs and such, but the studio idea and feel have slowly been removed from the park over the years.
The name can throw you off if you're not careful. Still, there used to be real opportunities to be a live studio audience member on live TV shows such as Double Dare on Nickelodeon, but that is no longer true within Universal Studios Park.
That aspect has been all but removed from Disney's version as well. Replacing it with Star Wars and Pixar intellectual properties (IPs).
Even classic movie-based attractions like Jaws, where the shark jumps up out of the water at your unsuspecting group in the boat, are but a memory. That entire area is now Harry Potter's Diagon Alley.
So the park is still predicated on movies, TV shows, and video game properties and characters, but it's in an entirely different way.
You used to see tributes to such stars as Lucille Ball (removed in 2015) but now are much more likely to notice Transformers, kids in wizard robes, and Despicable Me's Minions running around the place.
This is all a part of the move toward a more progressive future for the park.
So, the experience is quite different than it used to be, but if the recent crowds are any indicator, it was a genius move by Universal to make the transition to the more recent IPs of today.
Top Must-Do's
Ok, I am a ride-based theme park enthusiast (more specifically, Roller Coasters), so my attention gets drawn toward that end of the spectrum more times than not. What's different about a park like Universal Studios is the overall environment and the epic shows.
Large portions of their focus have always been to make sure you know they are the kings of the hill regarding effects and theming.
That impacts the ride queues and experience, but that also means the shows are second to none. So we'll throw some of those on the list as well.
I'll break it up into segments for you but brace yourself for the full array of what to do in this fantastic park.
And when I say must do, I mean Must Do!
The Rides
5. Revenge of The Mummy
The first Roller Coaster on our list comes with oodles of surprises. I can't tell you too much for fear of ruining the thrill of that first ride, though. As a matter of fact, I even vacillated on whether or not to call it a roller coaster at all here.
A highly themed environment based on the Brendan Frazeir starring Mummy movies, this one is secretly my favorite ride in the park. I just love it—incredible special effects followed by fantastic high-intensity fun.
Be aware it's designed to be a bit spooky, and even the ride operators try to stay on theme. I've seen little kids get a little freaked out by the environment.
If you think that sounds like your children, universal utilizes a pretty established child swap system. Just ask the staff, and it will be taken care of for you.
4. The Simpsons Ride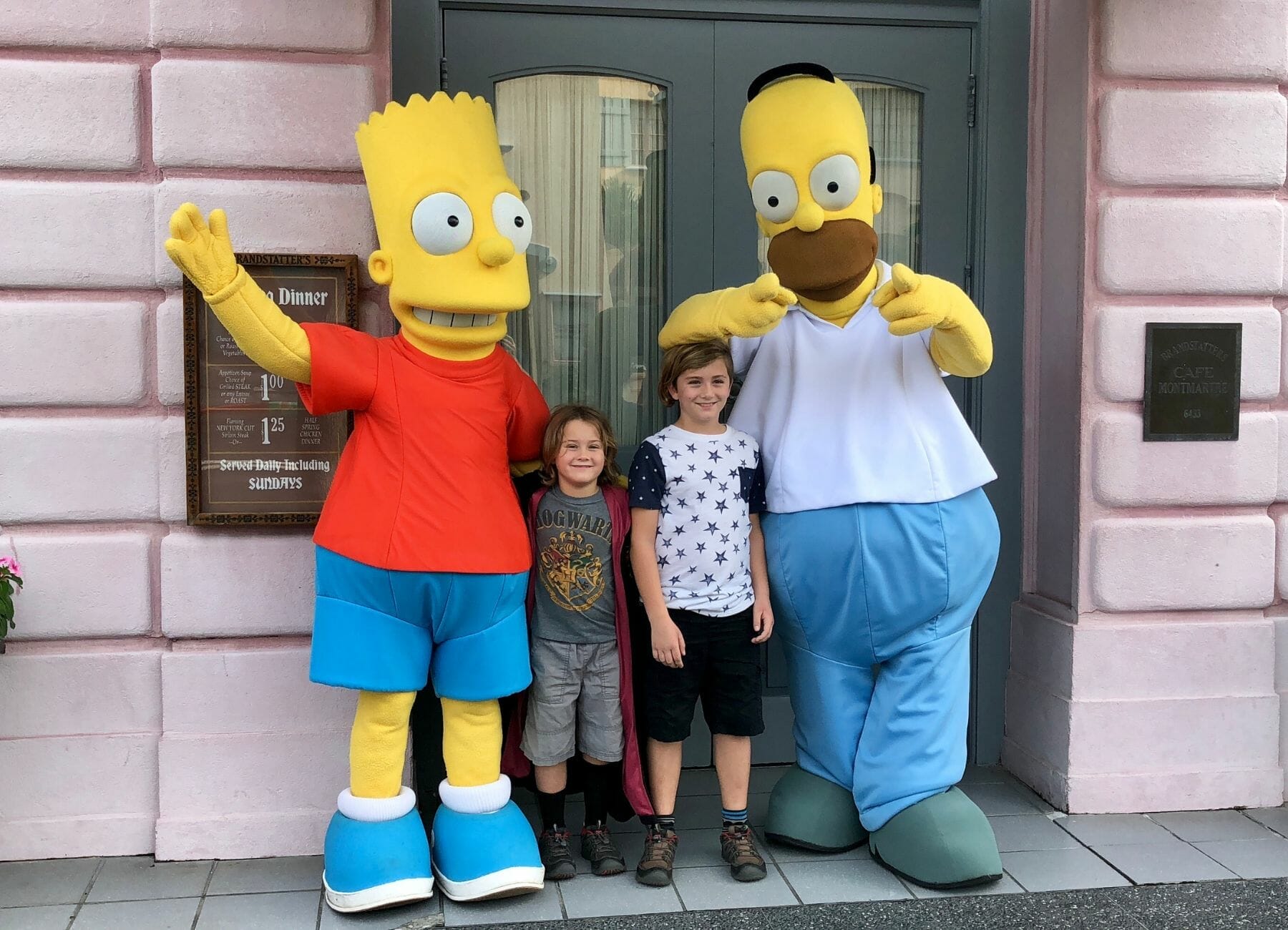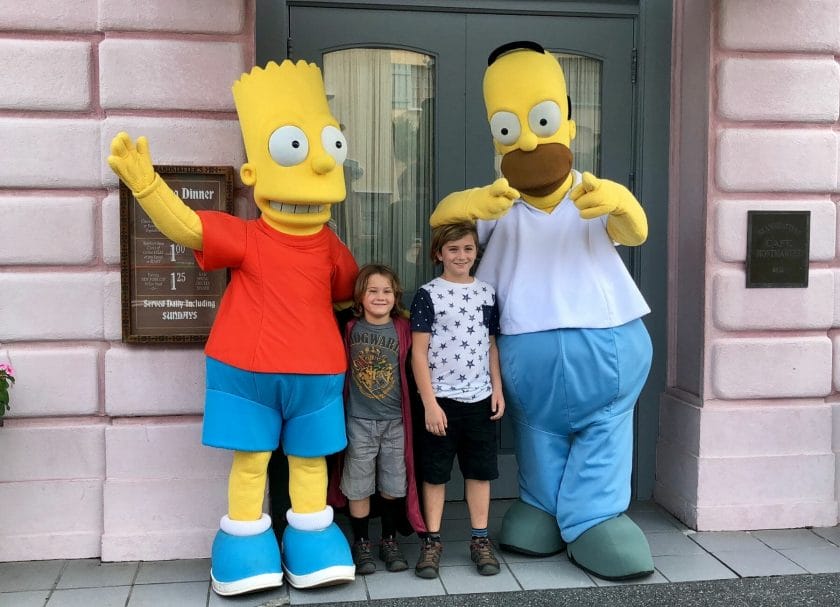 This one is fantastic! Occupying what used to house the groundbreaking Back To The Future Ride, The massive building is fun from the moment you step into the immersive town of Springfield.
Universal decided to build up the area around The Simpsons Ride to take you deep into the world of the creator, Matt Groening.
Duff Beer, Kwik-E-Mart, Krusty Burgers, and even The Android's Dungeon Comic Shop (only a facade) can all be seen in Springfield. It's pretty awesome!
They even added another themed ride to the area. A classic spinner, Kang And Kodos Twirl n Hurl, helps add life and thrills to the area.
The huge Simpsons ride is the main attraction and will delight all age groups at your party.
They do hold firm to the 40″ height restriction in there, though. How I know this, I will leave it to your imagination.
3. Transformers-The Ride 3D
I have this one a little higher on the list because it's a newer ride with much crisper screen effects. It's a whole lotta fun, and it's on the intense side even though it's all screens.
My father-in-law got off of this one and said, "Ok, I won't be doing that again!" I take that as a compliment because that is the desired result, intensity. Getting that point across with 100% screen rides takes a lot of work; Transformers The Ride does it.
It's loud and fast, and most people love it. Be sure to check the times for meeting Optimus Prime, Megatron, or Bumble Bee on the side of the ride building. It's a meet and greet worth the wait.
2. Hollywood Rip Ride Rockit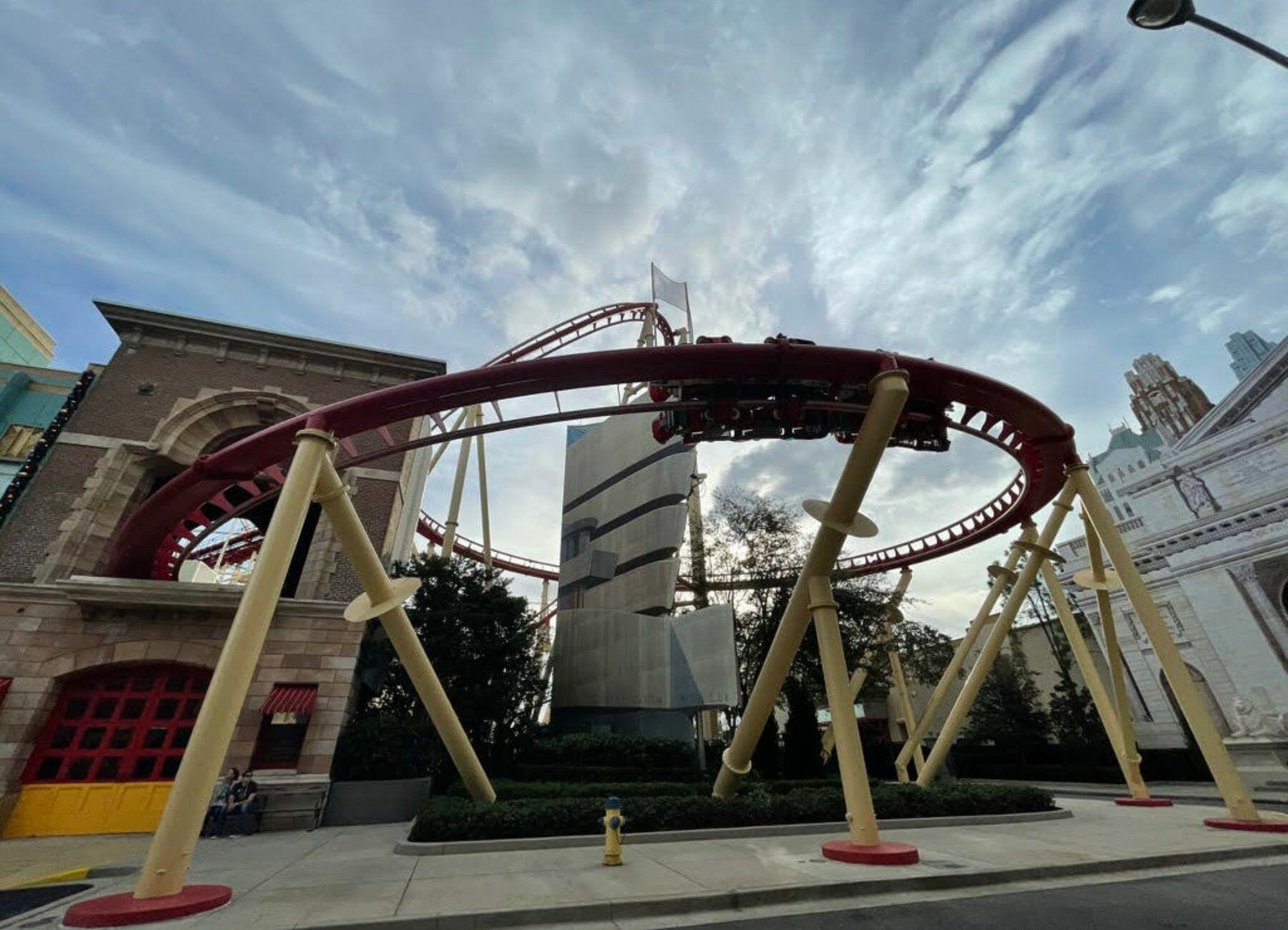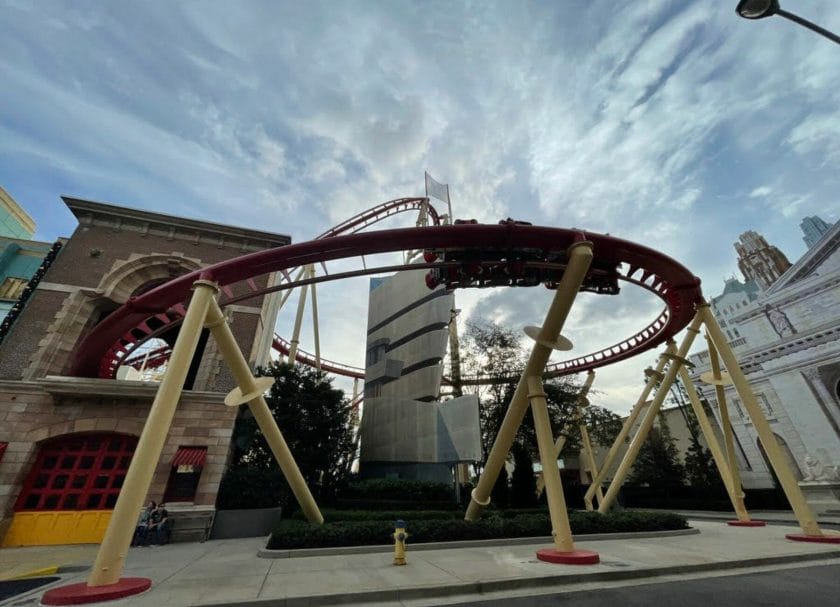 Ok, I have to admit something here. I'm not the biggest fan of this one anymore. That's just me, but that certainly doesn't mean it's not an absolute must when you go to Universal Studios.
It's the big red roller coaster you see from miles away, and it dominates the skyline of the park. At night it's even better with a pretty incredible lighting package. It really is a unique coaster.
It looks like the first drop heads right into a loop, but it never does.
If you google Non-Inverting Loop, the first thing you will see is the Hollywood Rip Ride Rockit. So if you have an "afraid to go upside down" member of your party, you got them beat with the non-inverting loop!
It's a long coaster that takes you around and through scenes and facades all over the park. Some people love this one, and people hate it, but it's really got to be experienced for yourself. It would be a letdown if you bypassed the big red beast of Universal.
1. Escape From Gringotts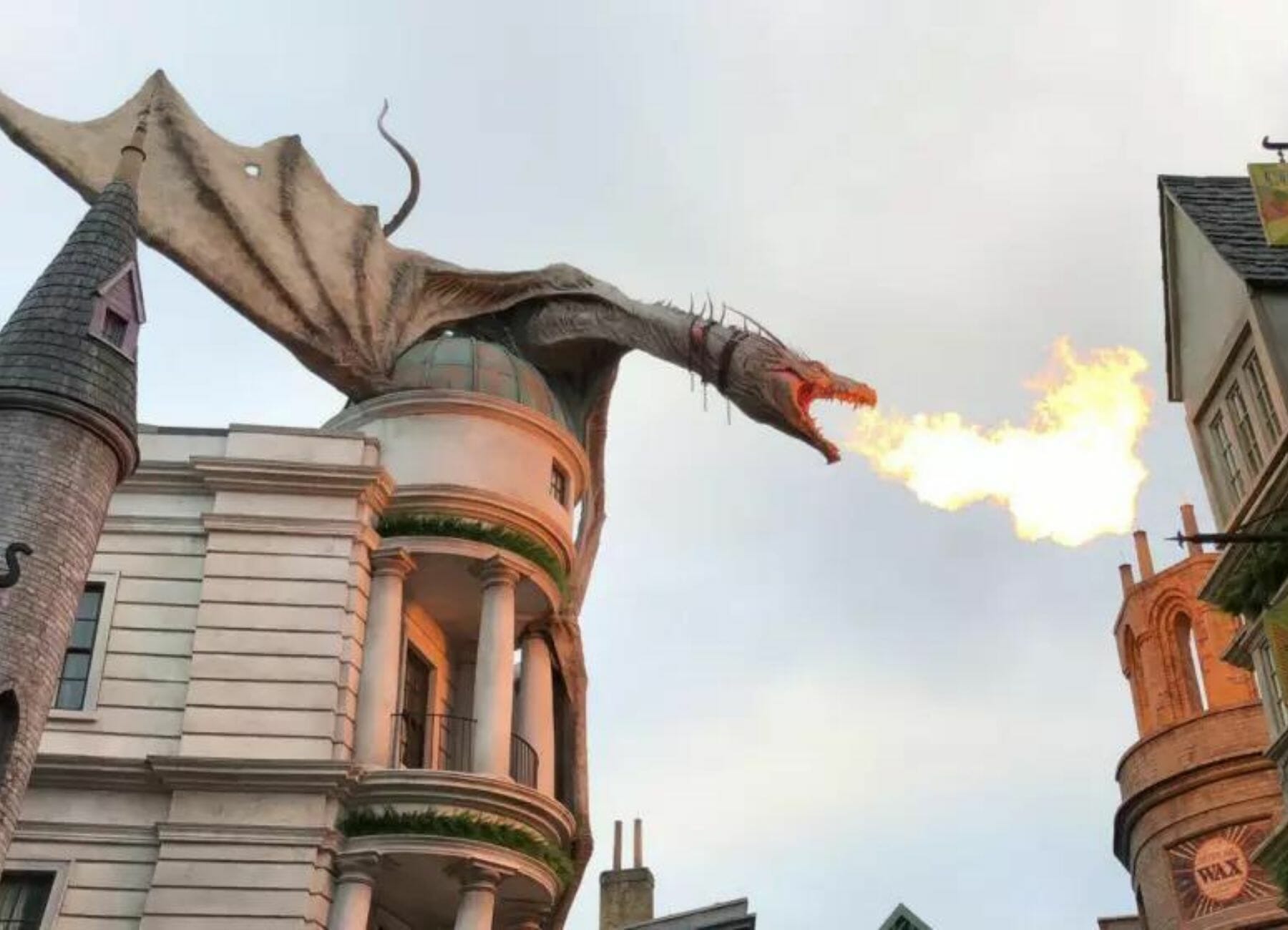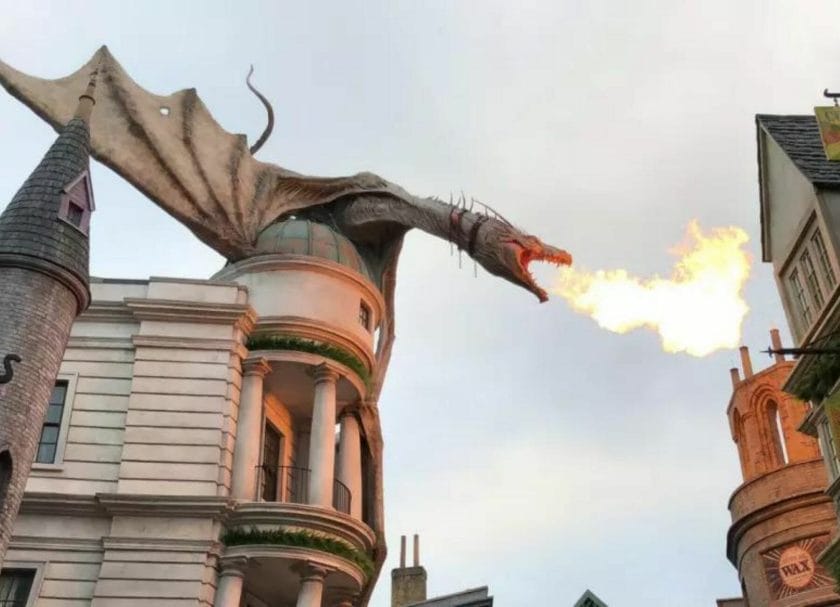 This is the Harry Potter offering on this side of the resort. It's actually located in the newer of the two Harry Potter-themed lands, Diagon Alley. In the back of the park (think the milk at any grocery store) it pulls droves of families to the farthest point on the Studios lot.
While it might not have quite the same charm as its counterpart on the Islands of Adventure side, it is an absolute must to carve out enough time to explore this well-themed area and feature attraction.
Technically considered a roller coaster, it combines some fun coaster thrills with 3D screen elements. Taking you inside the exciting scene in Harry Potter and the Deathly Hallows Part 2, you will get to explore the deepest caverns of the ultra-secure Gringotts bank!
Kids Rides
Universal Studios has some really great areas carved out for the kiddos, and we've always felt the park gave our kids more than enough attention to make it worth taking them to. Let's take a look at some of the best.
Sadly, two of our favorites have recently closed forever. Making way for new attractions themed to more updated characters. Obviously, these new attractions will receive the Universal treatment and be wonderful addons but still…This one hurts a bit.
Namely, Woody Woodpecker's Nuthouse Coaster and Curious George Goes To town. Losing the ballroom at Curious George will be tough to swallow, but such is life.
I felt the same way (maybe more) when they closed down the Jaws attraction, but Diagon Alley is something to behold. Don't even get me started about how I felt when they closed down the Dragon Challenge Coasters, but again, the replacement, Hagrid's Motorbike Coaster, is nothing short of amazing!
So that leaves us with these gems to discuss.
3. Men In Black Alien Attack
This one is just so much fun. An Immersive and interactive dark ride where you and the family can be transported into the world of the Men In Black movies.
Be part of the world, not as a spectator, but as a pivotal Men In Black team member responsible for cleaning the city streets of troublesome aliens on the loose.
Using blasters on the front of the four-person ride car, one of the most fun aspects of the ride is keeping score against the rest of your group. I don't have to tell you I usually win, but I will. I usually win.
It helps to ensure I'm in the same car as the kids, but I call that strategy!
*Hint- the first person to hit the big red button when prompted near the end gets an extra 100,000 pts. That's a solid way to win the contest. My kids never stood a chance!
2. ET Adventure
That's right. It's STILL there, and it's still awesome! Originally designed and built by Universal Creative w/ Steven Spielberg, the dark ride attraction opened in 1990.
People ask me all the time. Is that thing really still there?
Yep. The lines are almost never long, and it's obviously not up to date with the highest tech of today, but man, does this one still hold its own.
It's an institution at this point!
It is a complete immersion, using props and animatronics as opposed to screens, into the Pacific NorthWest to take part in ET's big final scene in the classic Spielberg film.
The height restriction is 36″, so basically, if the child can sit on the bicycle seat without flopping off (like maybe an infant), they are safe to ride.
Think of it this way. Universal is tearing out almost the entire KidZone area surrounding the ET Adventure, yet ET is set to remain. That should tell you how they feel about it and how beloved of an attraction it really is.
Thank Goodness. I don't know if I could handle that on top of everything else.
1. Despicable Me: Minion Mayhem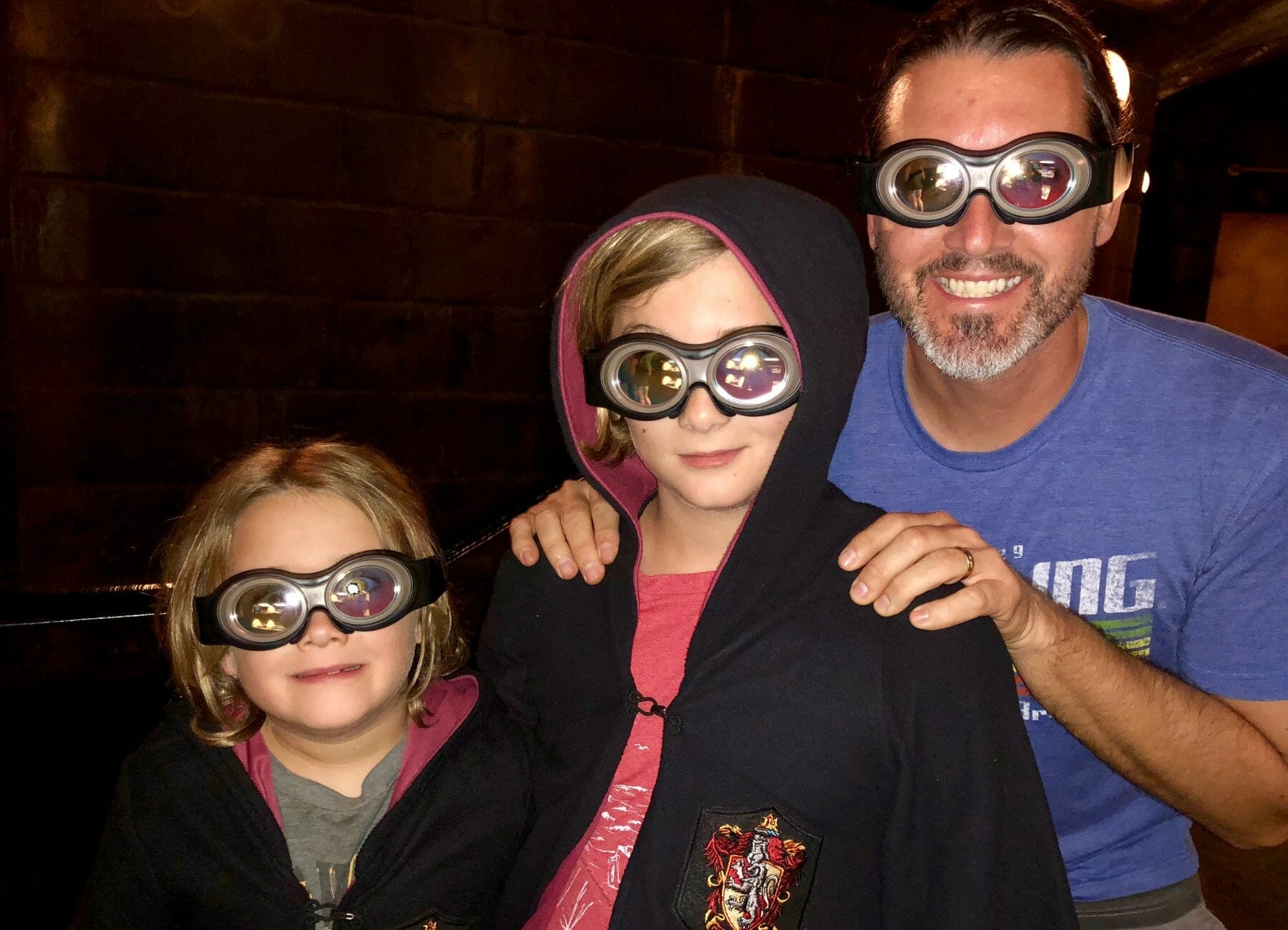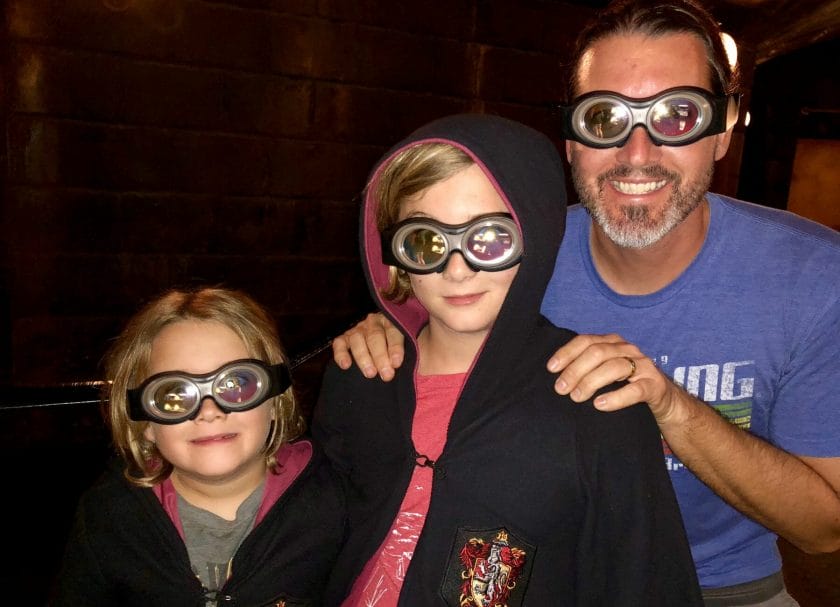 The newest of the great kids' attractions in Universal Studios is a ride designed around the beloved Minions of the Despicable Me franchise. This one is just the best. It is so funny and so much fun.
I once brought the staff from my business (about 15 of us in total) to the Studios as an appreciation gift. I can still hear the 23-27-year-old girls in our group hysterically and uncontrollably laughing throughout the ride experience. It showed me that this ride transcends.
Experiencing it for the first time had a profound impact on me. It's not just the little ones that get tickled by a well-designed and applied attraction.
That's the best kind of kid's ride. Fun and appropriate for the little ones but not hokey and condescending. Minions Mayhem will delight almost everyone at your party, and I still think of reliving it through the eyes of 20-somethings often.
Hint: It's the first attraction you will encounter when walking into the park. This is good and bad.
Good? Because if you're there early like I am you can walk right on this one with limited lines.
Bad? Because everyone is doing exactly the same thing. If you're not at the front of the pack, this will ensure that you are caught in the herd for most of the day. Plan accordingly.
Ok, so there are some of the rides you must not pass up when visiting Universal Studios, but let me throw out an honorable mention.
Race Through New York Starring Jimmy Fallon
This is another screen ride, but I have to admit, it's fun. Utilizing the comedy of the Tonight Show host and his crew, this one is more of an experience than just a ride.
It begins with how they operate the cue. It's all done as if you're waiting to get into the Tonight Show. Unique and quirky, while this might not be what I would label as a Must Not Miss, it's still something I would try to get on while there.
The Shows
There are plenty of shows to take a look at while there. You might consider walking by some of these if you're like me. Don't! Universal does it right, and half of the experience is absorbing the full power of their special effects prowess.
Let's talk about some of the shows that Universal is going to try and blow your mind with while you're there.
3. Animal Actors On Location
We've done this one several times, and we love it. It's right across from the ET Adventure ride and is also escaping the ax this time around as Universal updates its offerings.
This is built around the fantastic animal actors you see in Movies. The big Saint Bernard from the Beethoven franchise or the little dog from Anchorman is all there to behold. The real animals from the films!!!
Performing their tricks right before your eyes is something that the kids go absolutely wild for, but let me tell you something. The adults find themselves even more enthralled than the kids in many cases. We're the ones who realize just how impressive these tricks really are.
After the show, there is a period of time when the kids can walk up and "meet" the animals face to face. Lots of petting and "awws" to wrap up one of the best shows on the property.
2. The Bourne Spectacular
So, I have yet to make it into this one as it's on the newer side of things. But that doesn't mean I won't tell you about it. The show occupies the same space as the former T2 show based on the Terminator 2 movie w/ Arnold Schwarzenegger.
That show was mind-blowing! No other way to say it. Although I did have a friend try to sleep in there once because of how calm and dark it was inside at the beginning.
I do not recommend this idea.
The Bourne Spectacular is said to be in a similar vein but takes the T2 show and updates it with today's tech. I've heard nothing but glowing reviews from trusted sources, and It's on my list to jump on 1st when I return to the park.
1. The Universal Horror Make-Up Show
Oh, My Goodness!!!! I LOVE this show.
It took me a couple of visits before I felt compelled to head into this one, but I was blown away.
This show is a behind-the-scenes look into how they pull off the amazing special effects in all the horror movies you love. First, they use the effect, and then they show you how they did it. It's an absolute blast from start to finish, and you will almost certainly love it!
Hint: We took the chance and brought our 5-year-old in there once. We sat right in the front, and it was about 3 seconds into the host slicing a machete (blood squirting and all) into the arm of someone they had just pulled from the crowd before my kid had enough.
The effects look incredibly real. Use caution when bringing kids inside.
Food: The Best Eats
Theme Park chow can leave a lot to be desired in many locations, but Universal does a good job of offering a wide range of options that are also spread across numerous budgets.
Quick kiosks are strewn about the park, but let's dive into a few suggestions that can increase the potential for a great trip.
3. Bumblebee Man's Taco Truck
It is located right across the way from Moe's Tavern and Krusty Burger in the Springfield section is an unassuming little taco truck anchored by a D-level Simpsons Character.
Like most others, you're dying to see the inside of Moes and try a Krusty Burger first, but it's a pretty safe bet that once the novelty has worn off, you will prefer what BumbleBee Man has going on. (assuming you like Tacos, of course)
There's not much to say really. They're just legit, good tacos at a reasonable price. The line is usually shorter too because of the aforementioned novelty of the other spots.
There will be long lines coming out of Krusty Burger (really just a cafeteria, but a good one) and one family outside of the Taco Truck. Don't let that throw you off.
There are also little fake grass-like areas to sit down on, which is really lovely. This one is a gem.
2. The Leaky Cauldron- Diagon Alley
Considered the more authentic of the two Harry Potter restaurants, this one serves traditional English fare in an environment set to whisk you to another time and place.
We like hitting this spot for the traditional English breakfast. It's slammin'. But know this. It's English, and they don't do it as we do here. Baked tomatoes, blood (black) pudding, and things like that make up a plate that my kids wanted to kill me over, hahaha.
They have American breakfast complete with scrambled eggs and bacon but come on, go for it. You're in the right place to do it.
1. The Monsters Cafe (HURRY UP! This One Is Leaving Us)
I really can't believe this one will be gone forever pretty soon (replaced a Minions Themed restaurant) but while it's there, let me tell you that this might be the best food in the park in some of the coolest settings in the whole place.
The menu is different from what you'd expect. Vegan options using Jackfruit, St Louis spare ribs, and rotisserie chicken are always good. Mac and cheese, Fries, and roasted cauliflower round out a simple yet unique theme park menu which is very consistent.
It's a big place with numerous air-conditioned rooms themed to different classic monsters. Wolfman room, The Dracula, and Frankenstein Rooms, all the way to the classic 50's space alien flicks that have become cult classics.
Each room is adorned with artwork and real props from the films. It's just a great place to settle down for a bit and have lunch.
Still I will miss this one, but I hope it will resurface in the new theme park Epic Universe which is said to have a full Classic Monsters-themed land.
But I won't hold my breath, but Uni is pretty good about this stuff. I will still have my fingers crossed.
Check out all the other great Things To Do In Orlando With Kids!
Where to Stay
Let me begin by mentioning that Orlando has hundreds, if not thousands, of hotel options. I will keep this to the hotel offerings on the property to help educate you on what's available through the resort itself.
Why? Because it's the best-case scenario, that's why.
The two best locations for hotels to stay at when visiting the Universal Studios side of Universal Studios Orlando are the ones closest to that specific park. Of course, you could stay at another hotel on the property and be fine, but we're discussing the best way to do this.
The Portofino Bay Hotel and Resort
Being one of Universal's premier resort hotels, Loews Portofino Bay Hotel and Resort one comes with some benefits that some do not. It's the one that Universal tries to put out front as the big Kahuna, but let me tell you, while it's excellent, it is not necessarily the best on the property.
They want you to pay for it like it is.
Again, I love this place, but it's further away from the two hotels on the Studios side of the resort, and that alone removes plenty of the luster from what I thought I was getting when I stayed there… 3x.
That said, there are regularly scheduled boat rides to the City Walk area, which is located between the two theme parks. The boats drop you off right there, and you can trot on over to the gate.
Not too bad, and the boat ride can be delightful, but let me give you the con of this setup. You leave the park on tired legs and feet at 9-10 pm. You want to get to the Hotel and kick back on those super soft sheets for the night.
The only problem is there's a group of people waiting for the boat going to your Hotel that could fill three boats. Ok, maybe we could just walk.
Well, maybe this wouldn't be a bad idea with the other two premium hotels, but the Portofino walk takes about 15-20 min, and tired feet can make that feel like an hour.
Is it the end of the world? No. And the Hotel is very nice, but I would happily pay less at the next one and be smack dab in the middle of it all.
Hard Rock Hotel
This one is the best for going to Universal Studios park in particular. It is straddling the park itself, and any trek over there will stay within the 5 min time frame. That's the goods.
Both of these hotels, being Universal Premier Hotels, will come with early entry to the Harry Potter sections of the park, but what's more, is that they come with Unlimited Express Pass for everyone in your group. This can be a game changer.
It's pretty expensive to purchase in the park without a hotel stay, but let me tell you something. Once you experience an Unlimited Express Pass, it's challenging to return to waiting in line for every attraction again.
This benefit is worth its weight in gold and should not be undervalued.
Again, the Hard Rock Hotel is the closest place to stay when visiting the Studios and with those benefits, it's a slam dunk trip changer that can make all of the difference.
Now that we've explored all of the goodies at Universal Studios let's dig into the newer two parks, Universal Islands Of Adventure.
Islands Of Adventure
Let me be frank here. If I had to choose one park, assuming I've never been to either, I would take Islands Of Adventure (IOA) 9x out of 10. Why is that, you ask? Well, that's what we're going to find out.
It's not that the Studios side isn't epic. It is. It's just that Universal stepped it up for their second gate on the property that they opened in 1999.
Let's dive right in!
The Rides
Oh, momma, we're going to talk about the big bad must-dos at this place, and sadly we'll have to leave some out. That's how good it is. Without further ado, here are the top 5.
5. Jurassic Park River Adventure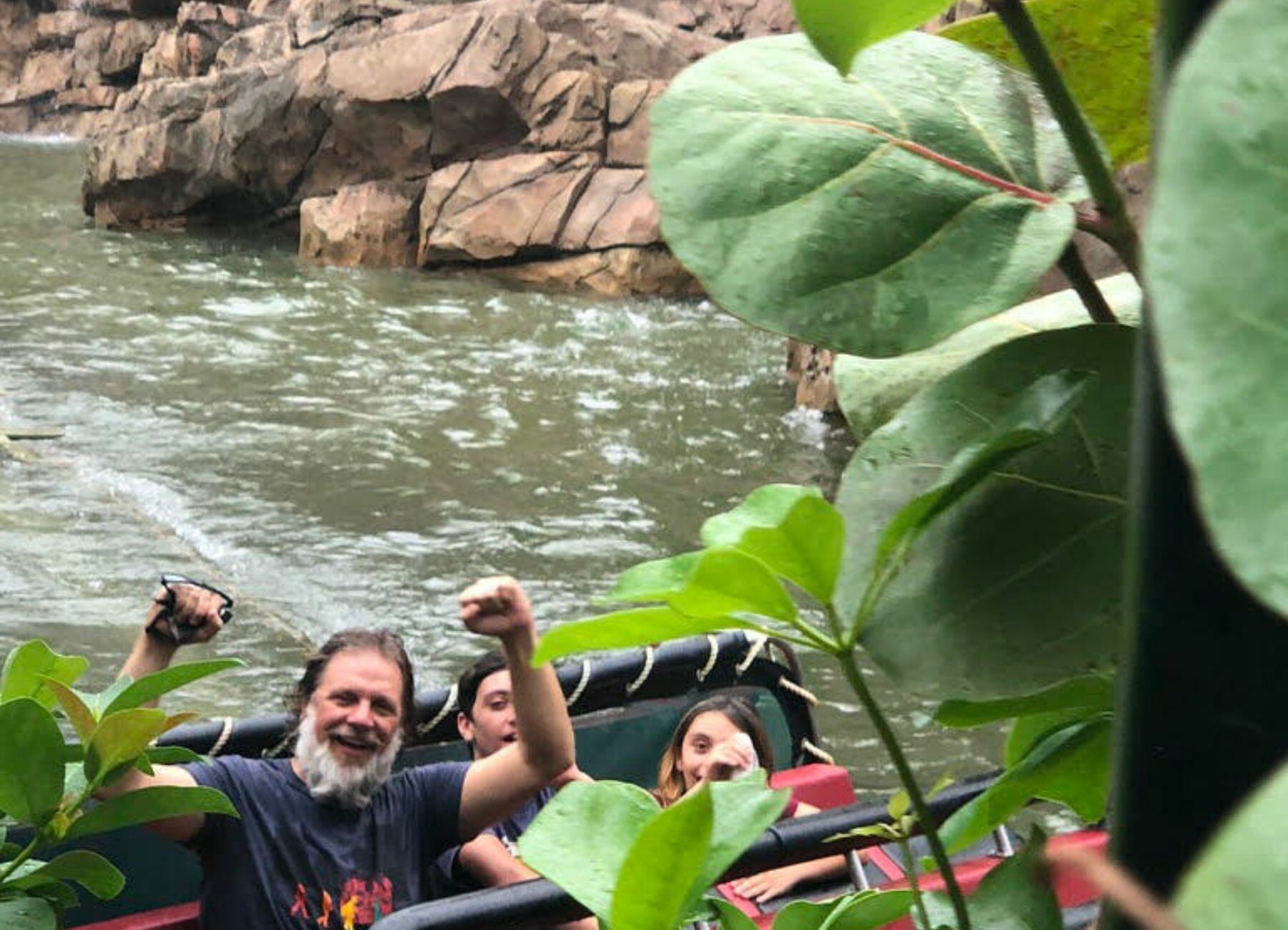 Maybe not on par with the newer attractions effects-wise, but the ultimate thrill is
still there. There are a few sections where the cool teens will giggle and say, "this is corny," for sure. That's ok. Let them pull their guard down.
The ride is designed to lull you into a sense of calm before smacking you upside the head with one of the truly great surprises in ride history. I just can't tell you what that is. If you want to search around and blow it, that's fine, but I won't be held responsible for ruining the trip.
No Way, No How!
It's Jurassic Park, so you know what to expect. Dinosaurs. They are everywhere on your nice calming riverboat ride. Little ones, Big ones. Even slightly violent ones that want to squirt you in the face floating around the place.
Then it happens. The Raptors got out (don't they always?), and everything changed. The ride becomes a darker and borderline scary experience.
The climax is too good to talk about, and I recommend going in cold. It's that good.
Hint: Two things. I have seen a man lose his hat he got in Alaska on this ride. I actually almost caught it but to no avail. Really… I almost did.
I had the same hat purchased on the Skagway rail line in Alaska, so I felt his pain. And two, you're going to get wet. It's almost a guarantee. Know this going in!
4. The Amazing Adventures Of Spider-Man
This one changed the world. Literally, it showed us that screen-based attractions could be amazing (no pun intended). We don't need huge drops or moving fast enough to feel invigorated on a ride. That all began with Spider-Man at Universal Orlando.
It's a whole mess of fun and only has a 40″ height restriction. Most kids can get on it, making it somewhat of a family ride. It is the most exciting ride the little ones have ever been on up to that point, and they will want to go on again and again. You just might too.
This is where those Unlimited Express Passes come in handy.
It's become a classic that has stood the test of time. It's an absolute must-do at the park.
3. The Incredible Hulk Coaster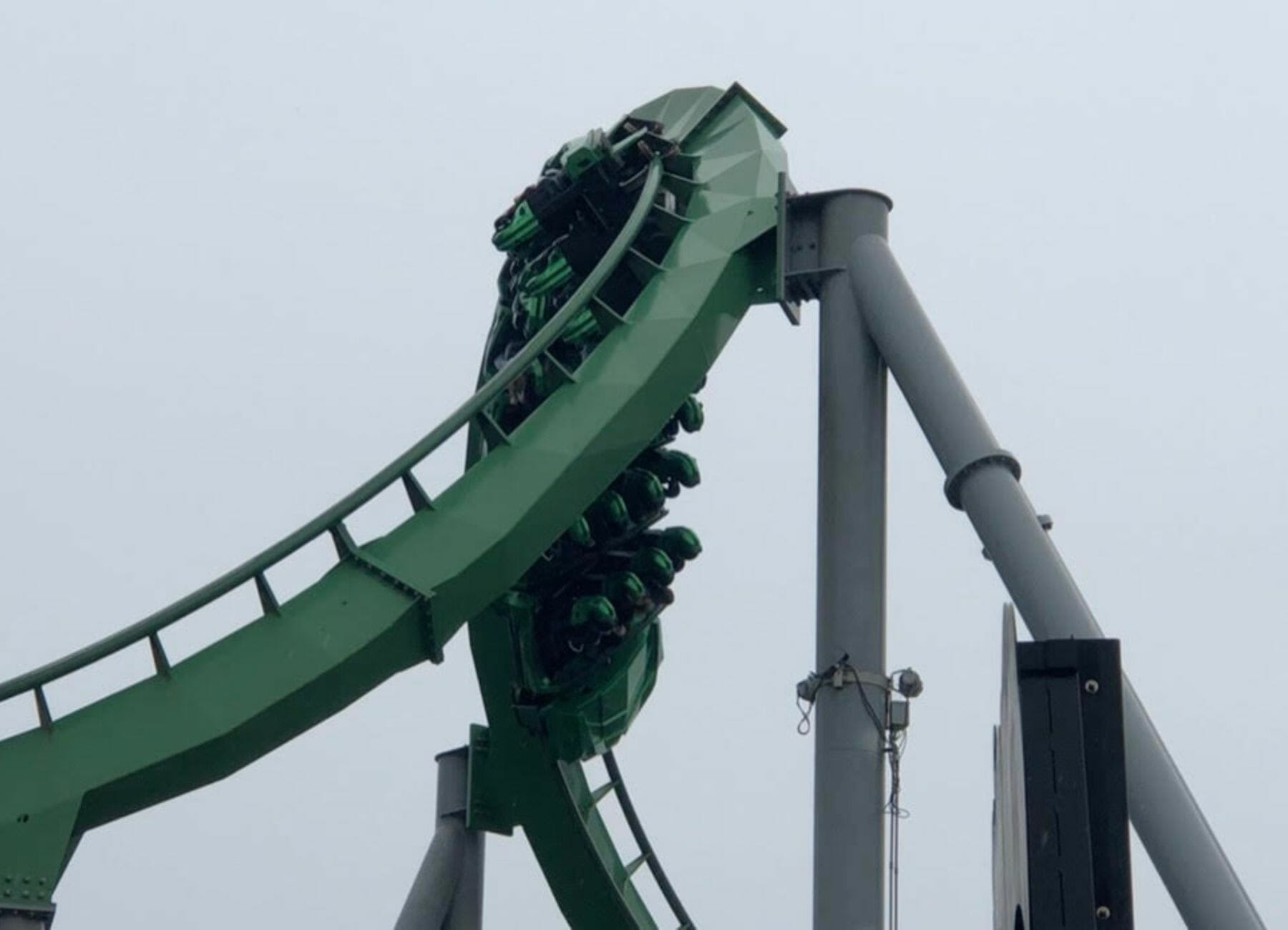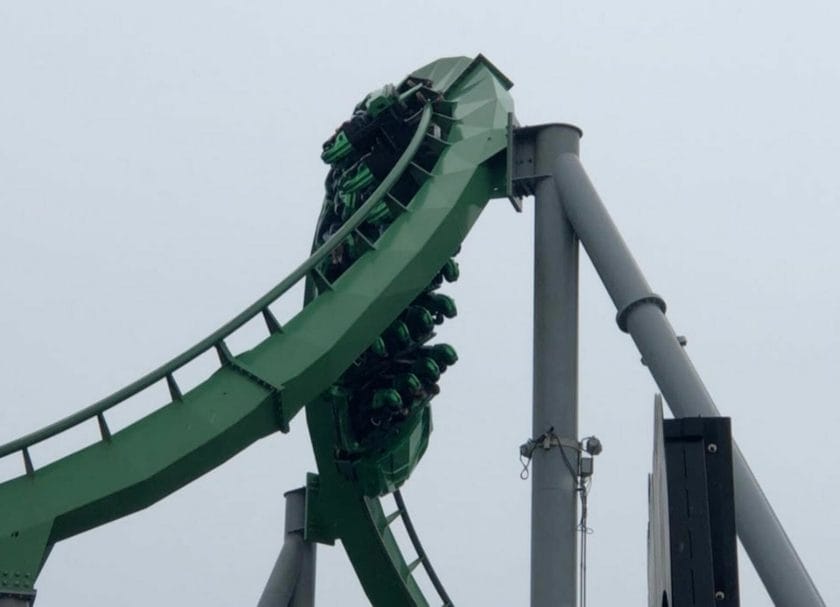 This coaster is epic. So epic, in fact, that when it reached the end of its service life, it didn't replace it with something new. They literally rebuilt the EXACT same coaster, only with strengthened supports and an updated queue.
Everything else is the same.
It's a highly regarded mega coaster built by B&M in 1999. Until the Velocicocaster came out a few years ago (more on that later), it was widely considered the best coaster in Orlando.
This isn't a kids' ride, though. 54″ height restriction w/ metal detectors and security to make sure nothing slips in, including little kids, should tell you something.
Get ready for a real one. I love this coaster and wouldn't hit IOA without riding it.
2. Harry Potter and The Forbidden Journey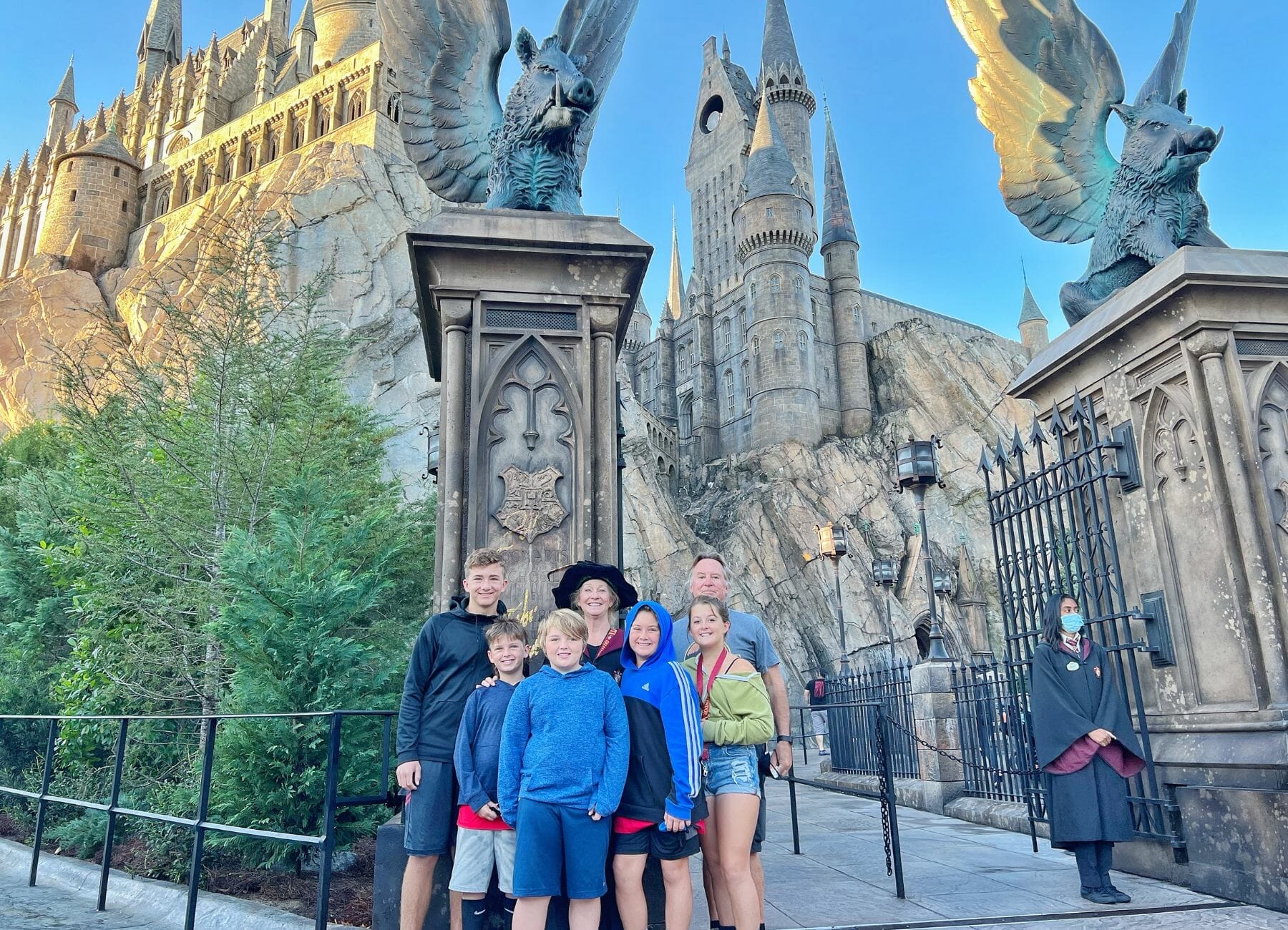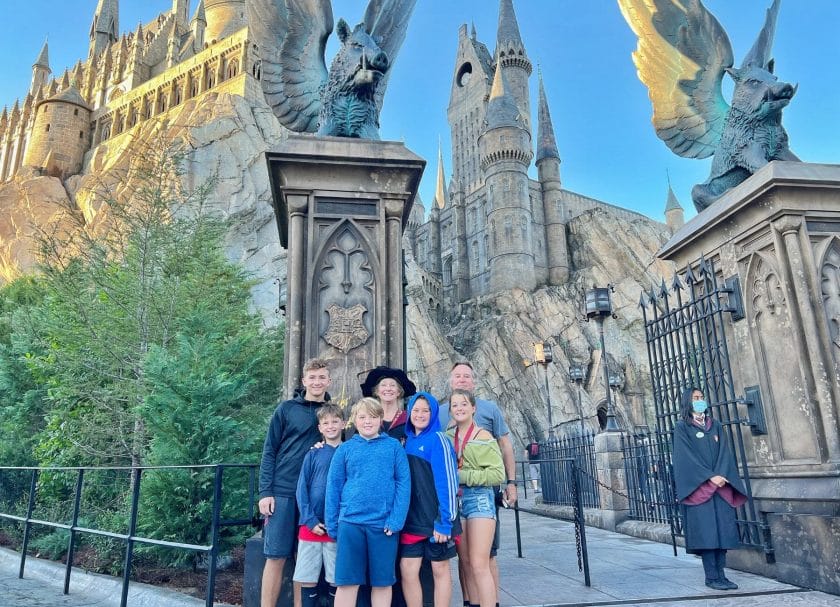 This one was a genuinely groundbreaking ride for a truly world-changing themed land. There is the theme park world before Harry Potter and the theme park world after. It's really that simple.
Well, this ride was at the center of it all.
Deep inside Hogwarts Castle School Of Magic, one of the most fantastic theme park sets of all time, you get to walk through different scenes that take you back to the book and movie series.
Participating in such an epic franchise on the level IOA accomplished is incredible and thrilling.
But while the line queue is excellent, it's the ride itself that blew everyone's mind. A unique robotic arm ride system takes riders past 3D screens of escaping from a dragon a broomstick with Harry and Ron before immersing everyone in incredibly detailed sets of real props and animatronics.
It goes back and forth between the two types of scenes and completely knocks your socks off.
If you miss this ride, you will undoubtedly regret it.
1a- Hagrid's Magical Creatures MotorBike Adventure
I'll tell you something, this ride NEEDED to be good. Not only because it was the new Harry Potter ride but because it was replacing and occupying the space held by two of the greatest inverted coasters ever built.
First Dueling Dragons and, ultimately, Dragon Challenge, the twisting and interacting dual B&M inverts were nothing short of amazing.
When they were done with their service life, it was up to Universal to make sure they got it right.
They did!
Hagrid's multi-launch Intamin coaster is spectacular. Combining numerous coaster elements like launches, a spike, switch track, reverse portions, and even a drop track, all interwoven with great sets and props, make this an epic experience.
Widely regarded as a triumph for Universal, we learned later that this would only be one-half of the Dragon's replacement. And that's why it's 1a. Are you ready for 1b?
For more info on all the Harry Potter Rides including Flight of the Hippogriff check out The Ultimate Guide to Harry Potter World Rides.
1b. The Velocicoaster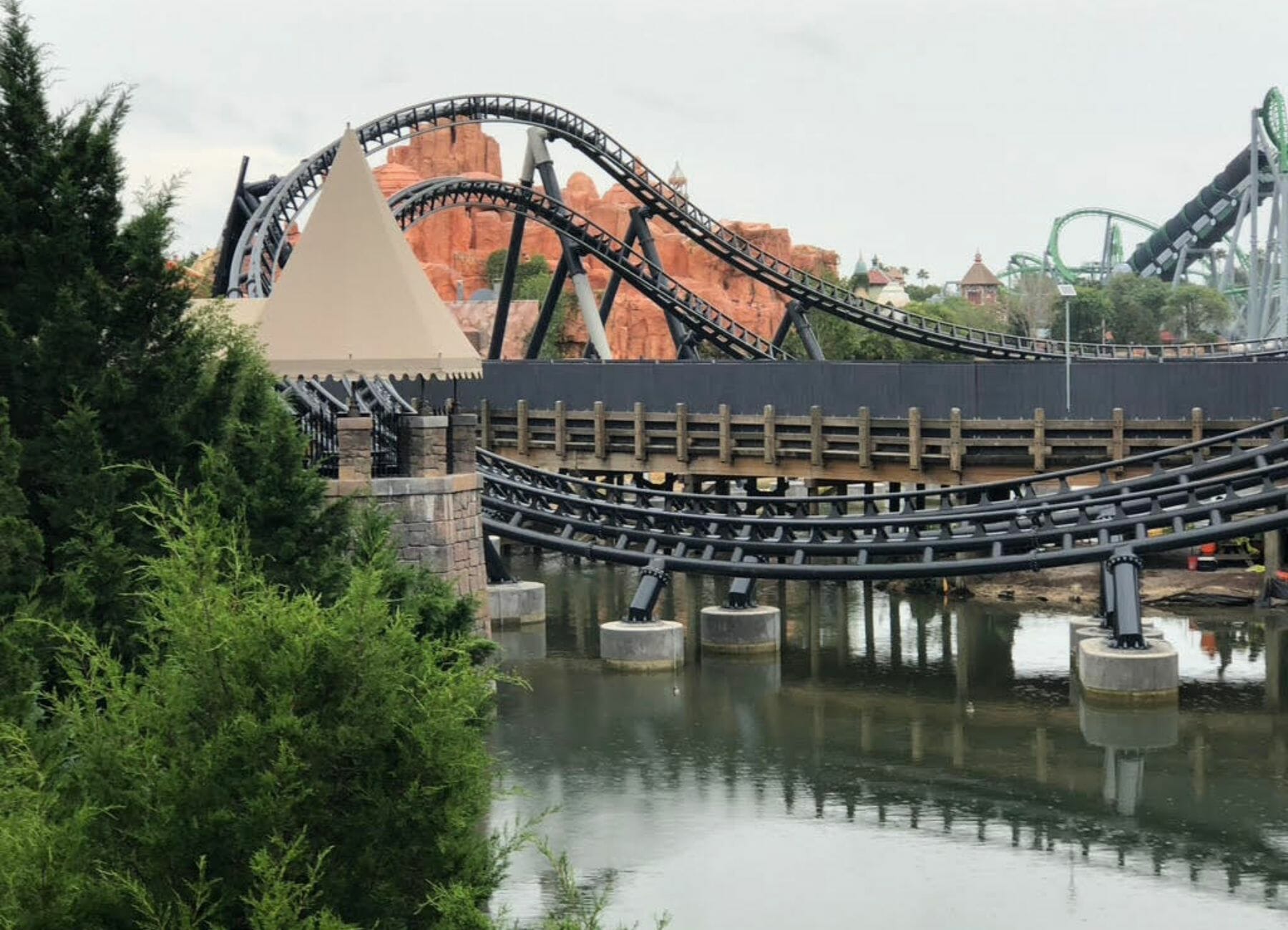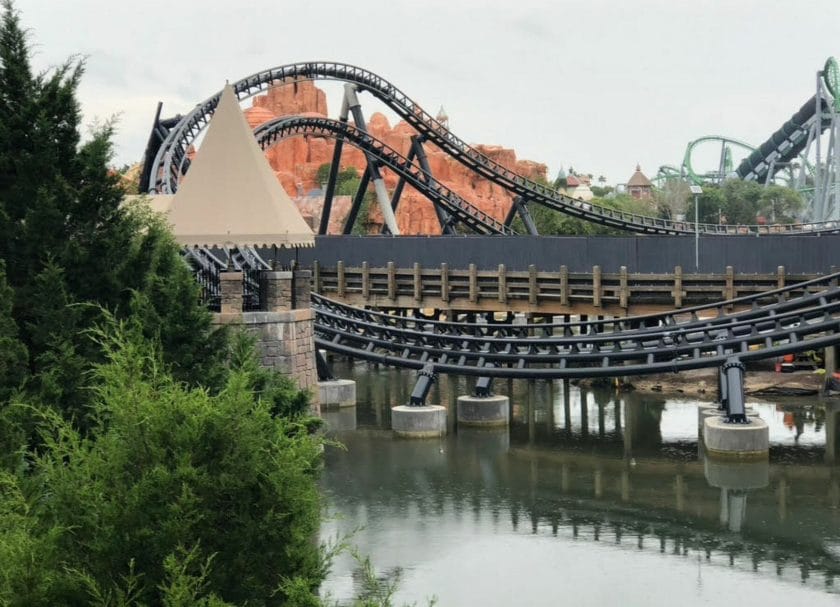 The rumors of a Jurassic Park-themed coaster have been floating around for decades. Literally, but I don't think too many people ever thought it would actually happen.
The Hagrid's coaster seemed an adequate replacement for the Dragons but we needed to remember Universal was replacing TWO coasters, not just one.
Enter the Velocicoaster.
The second was designed by Intamin for this task, and this one would step up the thrill factor even more. Speed, theming, unreal coaster elements like a zero G stall, barrel roll, Immelmann, and a 155 ft top hat are only the beginning.
This coaster was meant to blow your mind.
As mentioned in conversations about the best coaster in the world, this just has to be considered a must-do while at the park. Don't you dare leave without hopping on at least once!
Psssst… the ride queue is almost as good as the ride.
Kids Rides
We have kids' rides galore at IOA and even one of the most extraordinary themed lands of all time to represent the little tykes of the group.
We're just going to get to the king of it all and talk about the wonderful world of Dr. Seuss!
Universal committed to bringing us deep into the Dr. Seuss books by creating Seuss Landing.
There are only three rides in this section, but the whole area is a ride of sorts. The precursor to The Wizarding World Of Harry Potter, this place set the stage for what was to come.
The Lorax, the Sneeches, Zax and so many others capped by the big bad Cat In The Hat could not be a better place to spend a couple of hours with the kids.
Cat In The Hat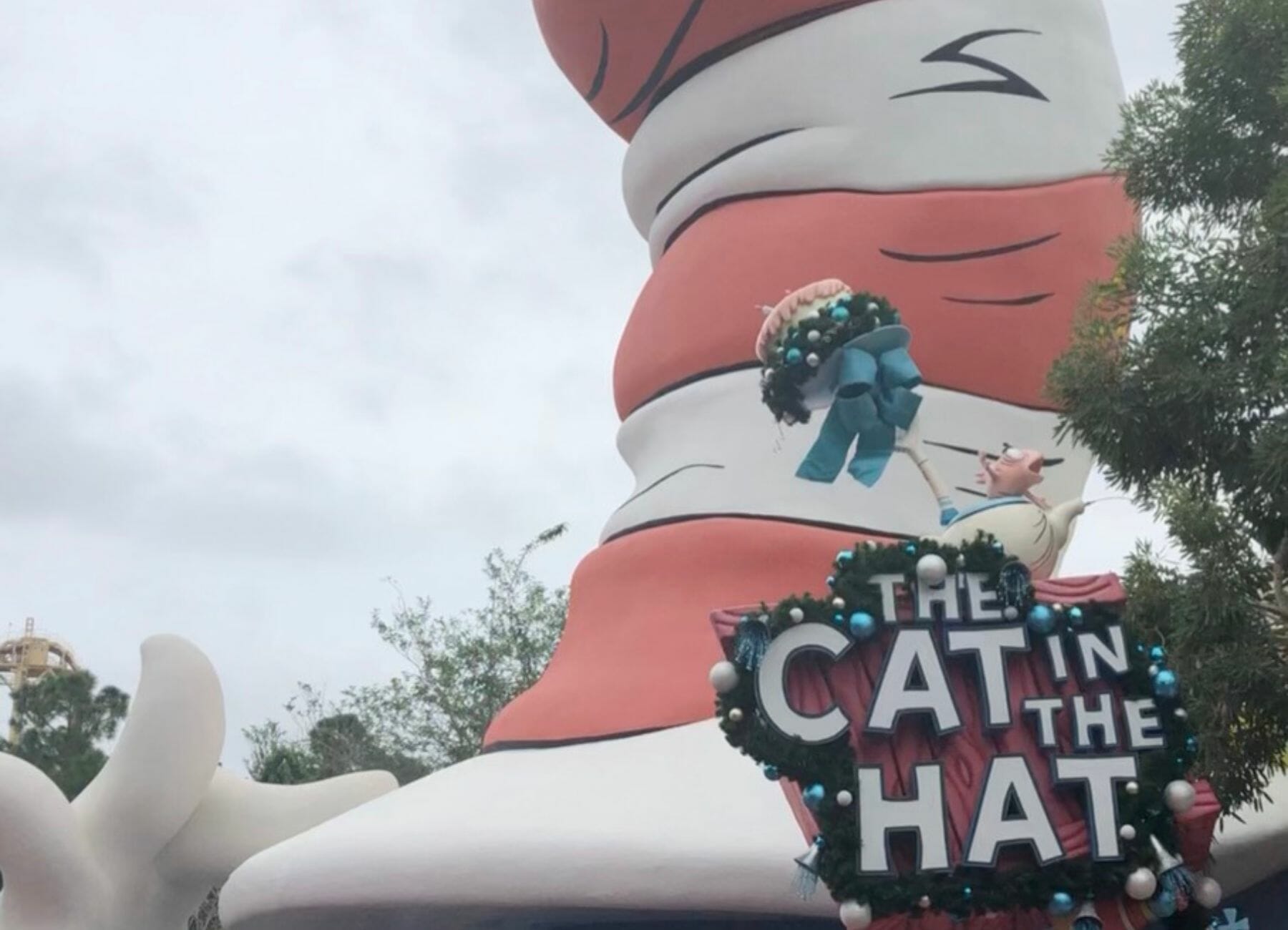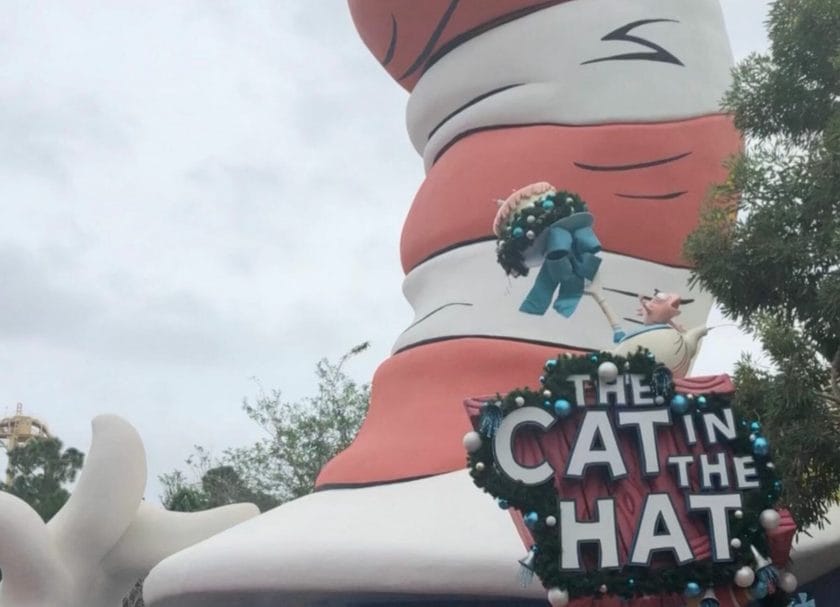 This dark ride/spinner sadly had to be toned down a bit due to parental complaints a few years back. I didn't like that one bit, but the magic is still there. It's a ride through the famous story and does a great job of capturing the kids' imagination throughout.
We love it still, and I don't have kids under 12 anymore.
One Fish Two Fish Red Fish Blue Fish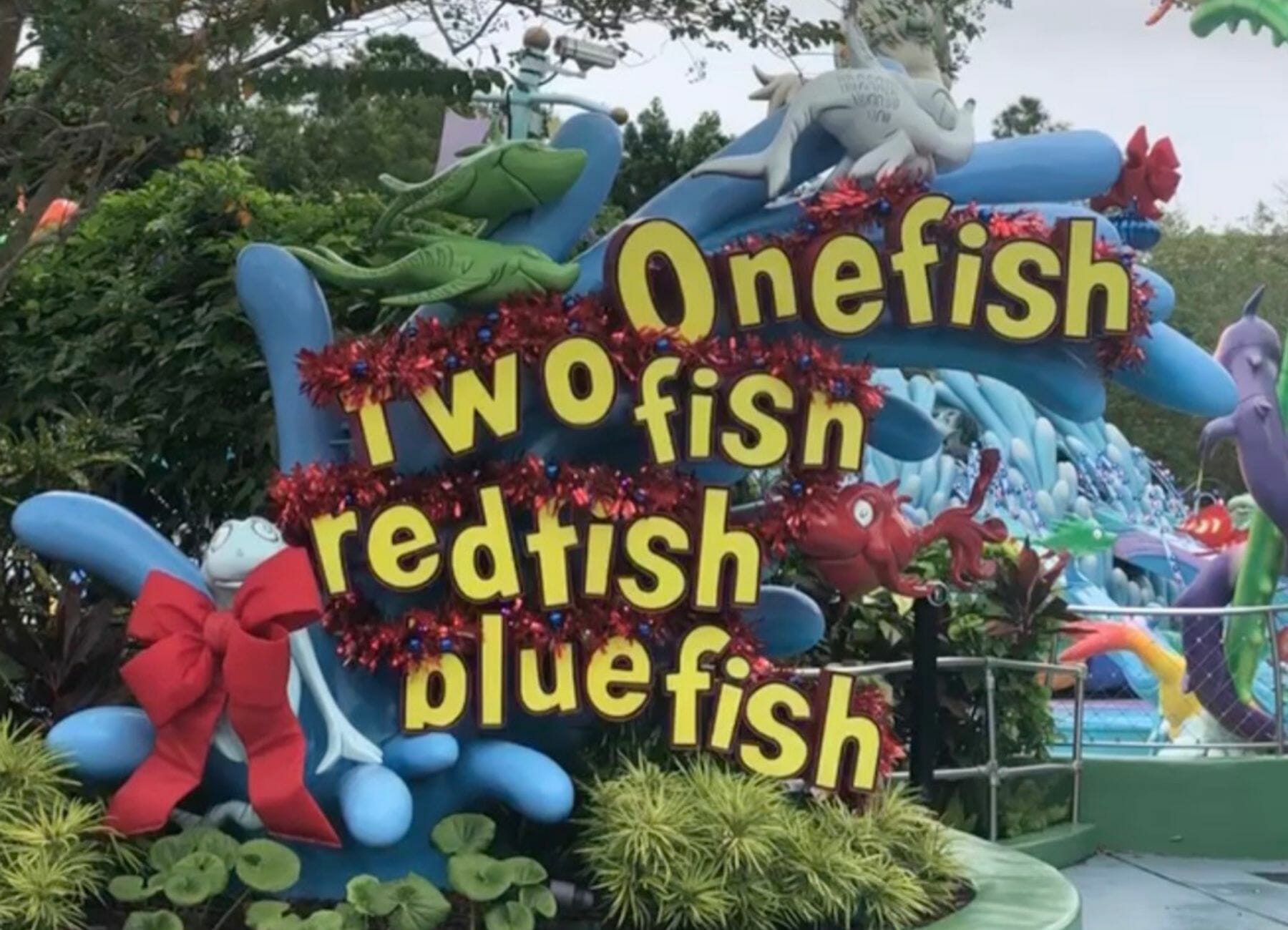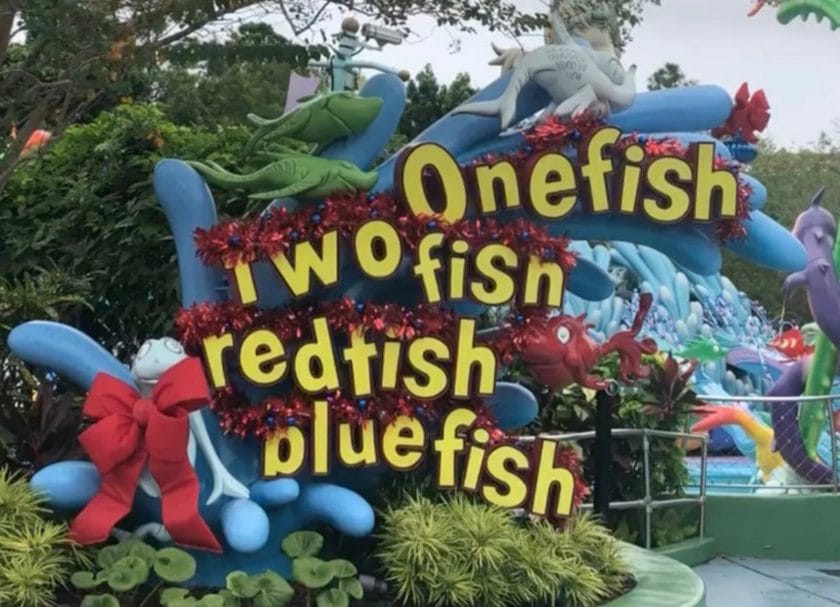 It is a classic spinner with an entertaining twist. It's important to listen to the music and directions hidden within the lyrics. If you do it well, you might leave the ride dry. If not, let's just say the squirting fish will get you!
It's enjoyable, especially on a hot Orlando afternoon!
The High In The Sky Seuss Trolley Train Ride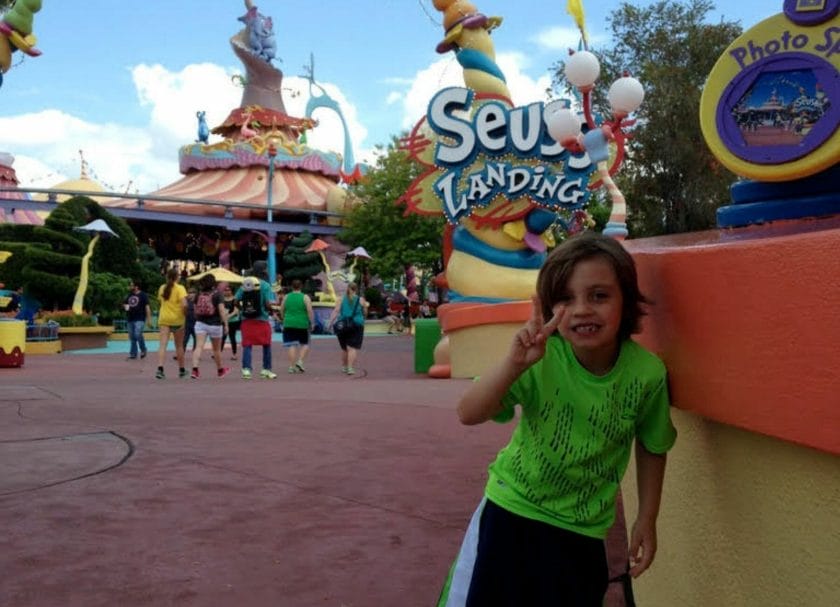 Based on the story of the Sneetches, this ride is a mellow trolley ride over the entirety of Seuss Landing. Its slow speed doesn't remove any of the magical visual impacts, especially on the kids.
This one might have the longest lines for any ride in this area, but it's worth it in my opinion.
If you have children, you'll want to make it over to this area of the park. And let's be honest here. The Kids are merely a solid excuse for you to relive some of your very own childhood memories.
Dive into those books and let it all go! You won't regret it.
Water Rides
I know we didn't mention water rides for the Studios Side of the resort, but that's only because there really aren't any. IOA is the place to go if you're looking for some epic wet and wild action!
Let's talk about why.
We already mentioned the Jurassic Park River Adventure, and technically that's a water ride. As a matter of fact, the model ride that it is, A Vekoma Shoot the Chute model, can be found as the main water attraction at many theme and amusement parks around the world.
But here it's just scratching the surface. IOA does it right with two of the best rides in their class!
2. Popeye and Bluto's Bilge Rat Barges
This one will seem very familiar to the naked eye. You will find that traditional round river raft attraction at most Six Flags or Busch Gardens-style parks out there.
But you'd be surprised to learn this particular version of this style of water ride is loudly called a triumph in the genre, and many consider it to be the absolute finest of its ilk out there.
Everything is pretty standard at first.
The rotating loading platform, the boats themselves, and the seats all look pretty familiar.
So what separates this one? It's the theming to start. It's based on the popeye cartoon with nods to the 80's movie starring the late great Robin Williams. Popeye needs to save the love of his life, Olive Oyl, from the menacing Bluto yet again.
But even more than that, it's this ride's absolute mission to ensure that every single rider in the entire boat will get drenched. In order to do that, it's faster with more rapids, more waterfalls, steeper drops, and what feels like complete mayhem throughout the ride.
There's even a section with huge water jets coming from both sides as you inch up the mid-course lift. Once you see this, you know it's over. There's no holding on to believing you're making it through this part of the course without getting soaked.
If you don't believe me, just hang out by the exit for 10 minutes. I will be so surpised if you see one dry person who went on the ride, I'll buy you a Butter Beer the next time I see you at Universal's Islands Of Adventure.
Take me up on that! 😉
It's pretty much impossible to keep any portion of your body dry. You could take your seatbelt off (DON'T DO THIS) and hop all around the boat, and it would do nothing.
For a ride like this, it's the best compliment you can give. Everyone gets a taste of the extremely watery goodness! Universal nailed it!
1. Dudley Do Right's Rip Saw Falls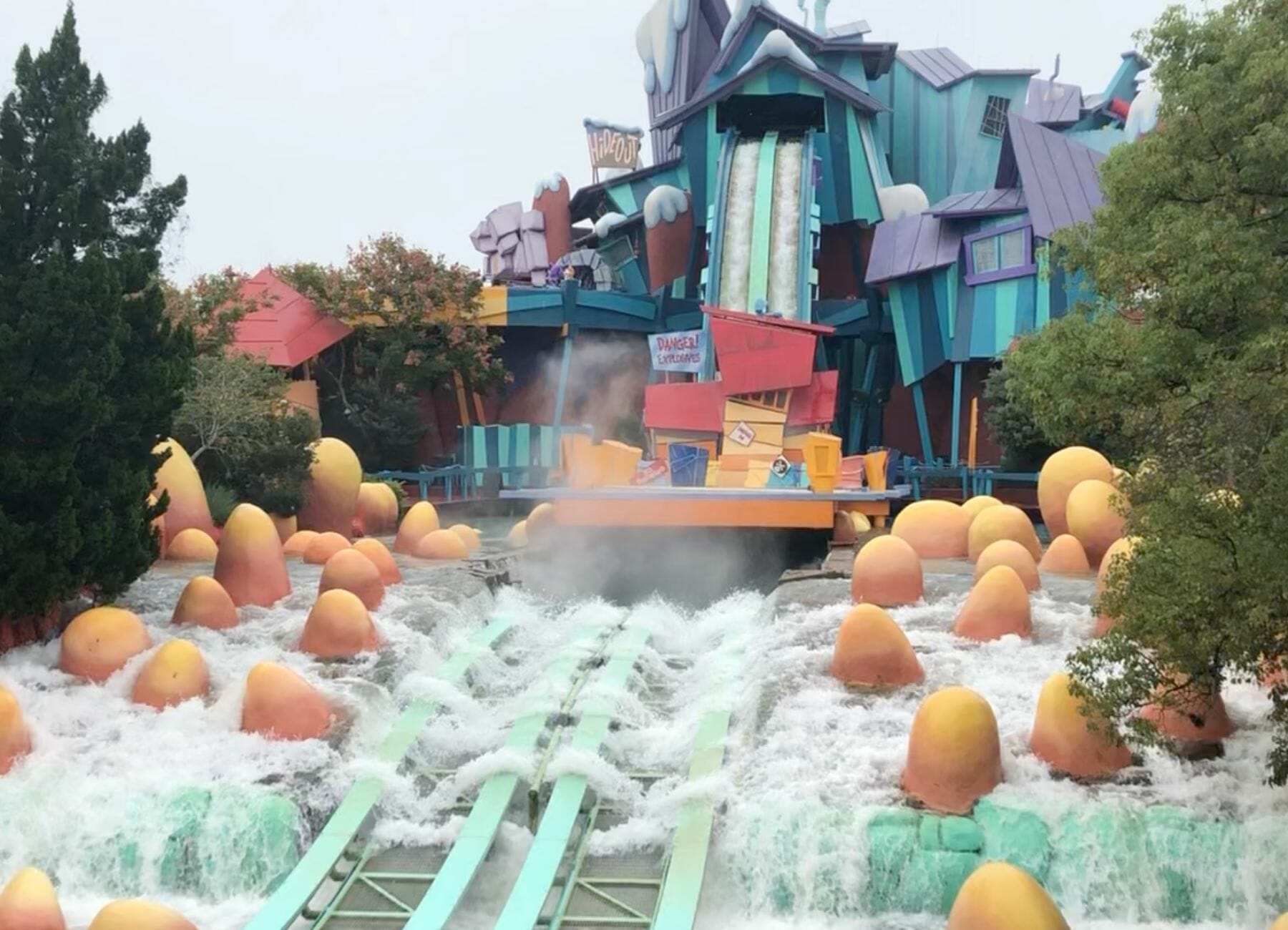 What I like to claim proudly is the best log flume ride in the country, DDRRSF is truly on another level from most of the log flumes you've been on. If you can even call it that, the only real complaint is the IP they chose to anchor the attraction.
Located in Toon Lagoon, the same as the Popeye and Bluto ride, it's definitely on theme. It's just that, even out of that genre of Sunday comics and 60's cartoons like Blondie, Beetle Bailey, Hagar The Horrible, and, well, Popeye, who really knows about Dudley Do Right anymore?
Oh well, it's easy to get past. The theming is truly epic and they've gone to great lengths to make this ride look as good as it gives.
With one of the highest and steepest drops in the log flume world, the capper to the great ride is just perfect!
Hint: After that massive drop, be aware that there will be people who paid to spray water cannons in your face. It's a great thrill for onlookers to throw a few quarters into the machine that gives them access to the water guns.
I've had fewer rides where those folks weren't there than they were, so be aware! They're gonna getcha! And you won't know it's coming even though I just told ya it was.
Food: Where are those Eats At?
Like the Studios side, Universal IOA has a wide variety of options to choose from. So let's grab a select few that you don't want to miss.
1. Fire Eaters Grill
I made a vid including this spot as a hidden gem in Universal IOA. It's a small counter-service restaurant with a smaller menu, but everything they do is great. They tend to be quick and on point, from hummus pitas to chili dogs and chili fries.
The other great thing about this one is that most people tend to walk right by it due to its proximity to the #1 spot on my list, Mythos. So shorter lines, better prices, and great quick service food.
What's wrong with that?
Link to universal vid:
2. The Three Broomsticks- Hogsmeade
This is the counterpart to the Leaky Cauldron over in Diagon Alley, but I have to admit, I think I like it a little better.
They also offer traditional English breakfast, including words like Porridge. Outside of the three bears story, I don't think I've come across that one very often. Well, it's here if you'd like some!
The menu is jam-packed with Shepherd's pie, beef pasties, and spare ribs; everything is good!
The theming to the famous Harry Potter restaurant is fantastic, and you truly feel like you've left Florida when entering the establishment. It's great!
Hint: The outside seating is the secret gem. A little less private since the amazing view of the Velocicoaster came to be, but it's still quieter than most places you'll find, and the view of Hogwarts Castle is also pretty sick!
1. Mythos
This is the big dog of the park. The restaurant that won best theme park restaurant 6x is an amazing feat of food delivery awesomeness! You'll know you're there when you see the massive rock structure with the waterfall coming out of a God's mouth on the top.
Spectacular!
The menu inside is a bit of an uptick in fare and can be a little on the pricier side. But it's all great. Items like lamb meatballs, beef loin medallions, and souvlaki couscous bowls provide a stark change from the traditional theme park offerings.
This place can be as much of an attraction as some of the rides. I've eaten there 3x over the years and was never disappointed. My only issue is that it's a sit-down spot that will take more time away from the rides.
That can be a problem with me being who I am. So sometimes I will choose the likes of Fire Eaters over this one for that reason alone.
Shows
I have to admit that I prefer the shows on the Studios side these days. This park used to have the Sinbad stunt spectacular, but that's not open anymore. That one was fun but alas, no more.
It also has an attraction called Poseidon's Fury which is a special effects-based walk-through attraction that many consider a show. It's good and should absolutely be experienced at least once.
That said, the effects, even though they were epic in 1999 and they've been updated somewhat, are kind of dated. The teens might hate it. And it's a little on the longer side.
I do think it's a quality attraction, and the facade is something to behold, but I imagine they are already planning its replacement. That could be motivation to get in there. See it before it's gone!
There are plenty of quicker shows you can observe like the Hogsmeade stage by Hogwarts Castle and the superhero motorcycle showdown and Storm Force Accelatron in Marvel Super Hero Island.
But in my opinion, IOA has focused less on the shows of late than the Studios park.
Where to Stay
Just like we did for the other park, we will talk about the best spots if you're heading to Islands Of Adventure. Once again, we can choose to stay anywhere on the property, and life will be good, but we're trying to max this vacation out here.
These tips will help because we're talking about the hotels closest to this particular park
This was the new kid on the block not that long ago, but now it's a seasoned vet with almost ten solid years under their belt. (Sapphire Falls, Aventura, and Endless Summer Resort are all newer spots on the same property)
Cabana Bay Beach Resort and Suites
Cabana Bay Beach Resort and Suites was built as the economical option for Universal's three hotels. It consists of a retro theme, and all of the rooms are mini-suites with little kitchenette-like spots.
This is a very nice and fun hotel with a focus on big pools and theming. It's also the first Universal Hotel that did not come with an unlimited Express Pass just for staying there.
The good news is that it will still get you early entry to The Wizarding World Of Harry Potter. That benefit is much more valuable than it sounds.
Having exclusive entry to the most popular lands in the entire resort can give you the head start you need to make a much more successful day out of your visit. But no Express pass.
Sometimes it pays to pony up for the more expensive room to get that Express Pass. Make sure to check and compare the prices with and without an express pass.
You might be surprised how much you can save by spending a bit more on the hotel room(s).
Royal Pacific Hotel
The Royal Pacific Hotel has been our Hotel of choice for many years. One of the three premier hotels on the property, it includes that oh-so-valuable Express Pass I've been mentioning so often.
Aside from that, it's just a really great hotel to stay in a while at Universal.
Not as expensive as the Portofino Bay and not as far away.
The same boat service is offered, but the walk is about half as long if you don't feel like waiting. Or maybe you just feel like walking off the 3 lbs of sugary snacks you consumed in the past few hours.
It's just long and pretty enough to be worth it but not so long that it becomes a burden.
It's not quite as fun and close to its park as the Hard Rock Hotel, but it also has another little secret.
If you ask the staff for a "park-facing room," you can get those fantastic nighttime park views that really add to the trip. Especially if you're in the room before the fireworks(not on par with Disney) start for their nighttime spectacular.
Even waking up to the staff testing all of the roller coasters is pretty cool. The roar of the Incredible Hulk Coaster (even though it's been tamed since its rebuild) can be just what the doctor ordered to get you guys all psyched up for the day!
The Royal Pacific is the perfect Hotel for hitting Islands Of Adventure.
Vacation Rentals
2 Bedroom House within walking distance of Universal Studios
Large 4 Bedroom Condo Close to Universal with heated pool
Ok, so there ya have it. Two parks on one property. And that's without mentioning the newish Volcano Bay water park or City Walk. So much to see and do. All in one place.
Obviously, with beauty being in the eye of the beholder, the "better" park is going to depend on the individual. It's going to come down to what you're looking for.
Water rides and roller coasters? Islands of Adventure all day.
Shows, behind-the-scenes movie-based experiences, and 3D simulators? Universal Studios is the place for you!
Minions? Studios side
King Kong and Jurassic Park? Islands of Adventure!
It's really worth it to make a trip out of it and hit both or maybe all three parks. Take your time and get yourself into the whole Universal experience.
If you do it that way, you can also take the Hogwarts Express between the two parks, which is an awesome little wrinkle. It's a different ride each way, too, so that's also pretty cool.
Just make sure you have a dual park pass for that day, or they will turn you away at the station. Very Important!
Either way, if you plan it right and take the time to make sure all the details are ironed out, you're going to have a blast. They are among the greatest theme parks on planet earth right now.
Maybe even at the very top of the entire heap.
Happy Universaling! And if you are planning to come at Halloween be sure to check out our post: The Ultimate Guide to Universal Halloween Horror Nights Orlando
More Orlando Family Fun
Tour the nature of the Everglades on this airboat tour.
Visit Kennedy Space Center Visitors Complex. Get your Ticket here!
Discover the underwater world at SeaWorld Orlando. Book your admission ticket here!
Visit Orlando's top attractions with the Go City All-Inclusive pass to 25+ Attractions.
Discover More Florida Family Fun
Disney World- Magic Kingdom in One Day
Destin Florida- A Great Beach Vacation
Pin to Your Family Vacation Bucket List to Save for Later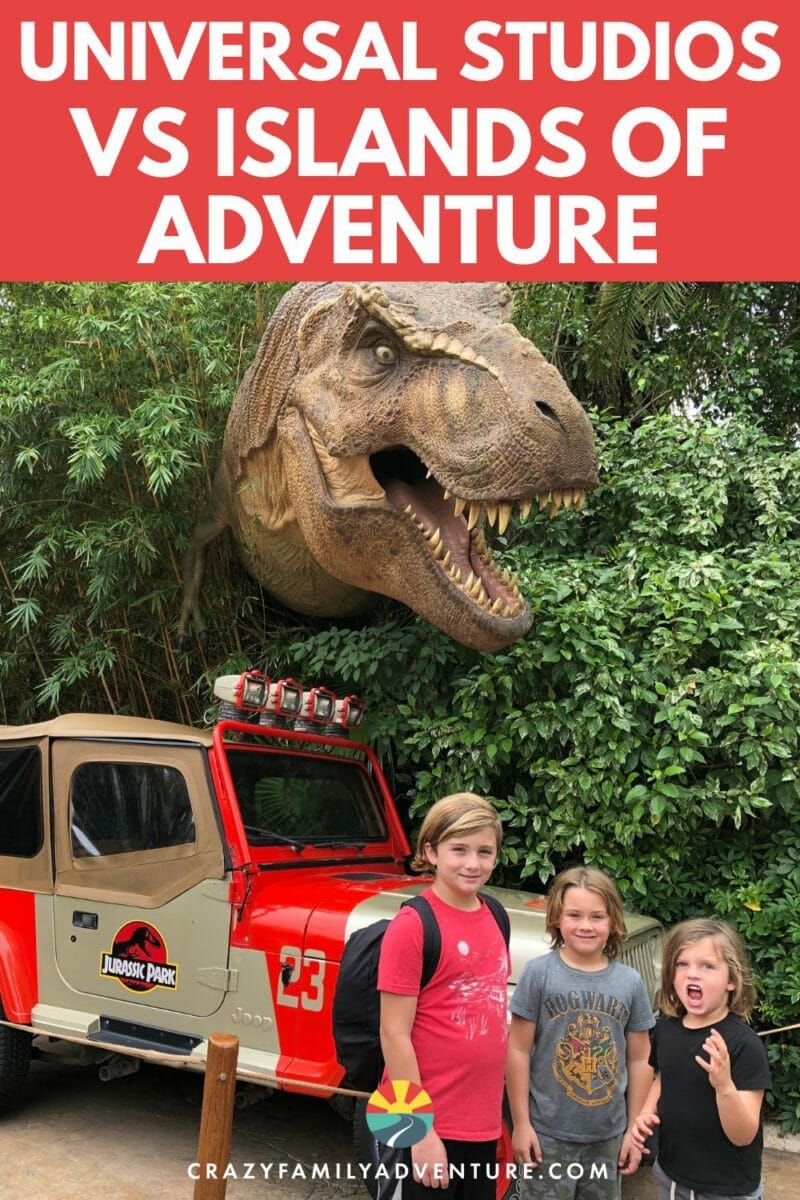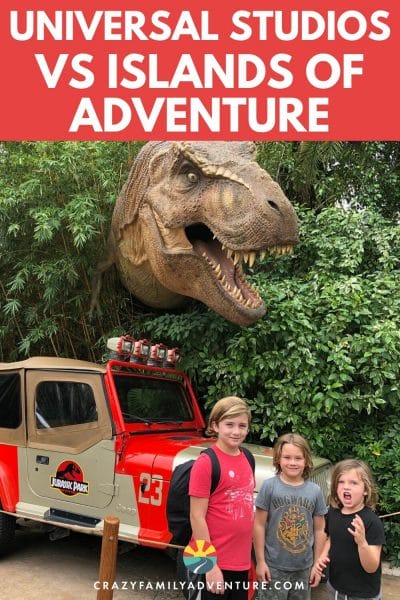 Latest posts by GreenBean
(see all)
DISCLOSURE: This post may contain affiliate links, meaning I get a commission if you decide to make a purchase through my links, at no cost to you. Please read my disclosure for more info.