We are always looking for unique and different places to stay on the road in our RV. We were super excited when we learned about Boondockers Welcome! How cool is this?! It is people who offer up their private property or driveway for you to come and stay the night in your RV.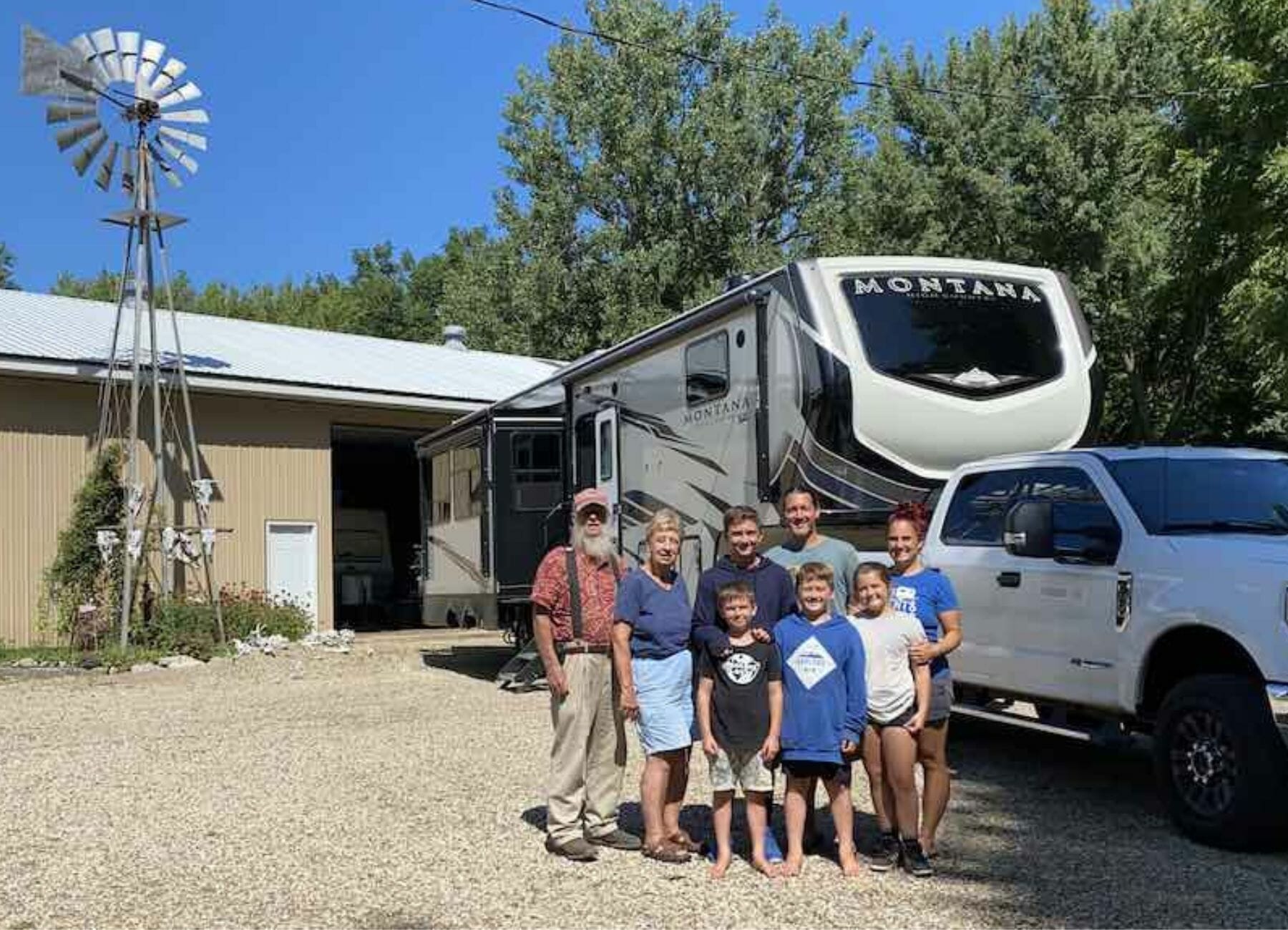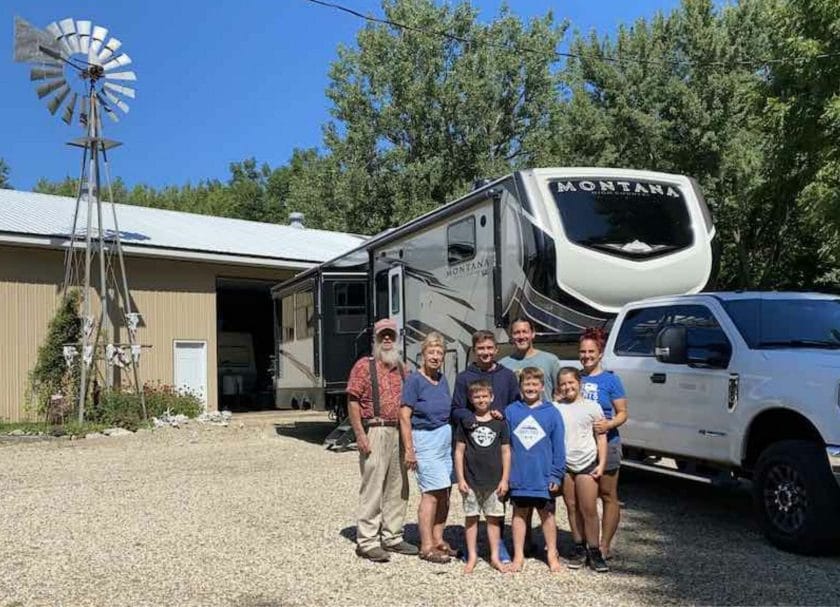 This is a great option if you are RV living or just taking an RV trip and looking for a unique place to stay.
You buy a year membership to Boondockers Welcome (click here to buy now) and then you can stay at all of the places for free! Always nice when you can find free camping options.
Sometimes the Boondockers Welcome hosts have electric hookups and sometimes even water and electric. Other times it is 100% boondocking so be prepared for that.
It is such an awesome experience to search through the Boondockers Welcome site to find a location on your route. Sometimes the locations may be 20+ minutes off of the highway but they are worth it!
Then showing up at your hosts place and getting to meet local people and learn more about them. When we went and stayed our kids said that our hosts were the nicest people they had ever met!
How cool is that to show our kids going out and meeting new people and interacting with them leads to finding really neat and cool people that normally we would never have met.
Sure you can stay at a Walmart or a Cracker Barrel for the night, but it is usually really loud and you try to stay in your rig and avoid people!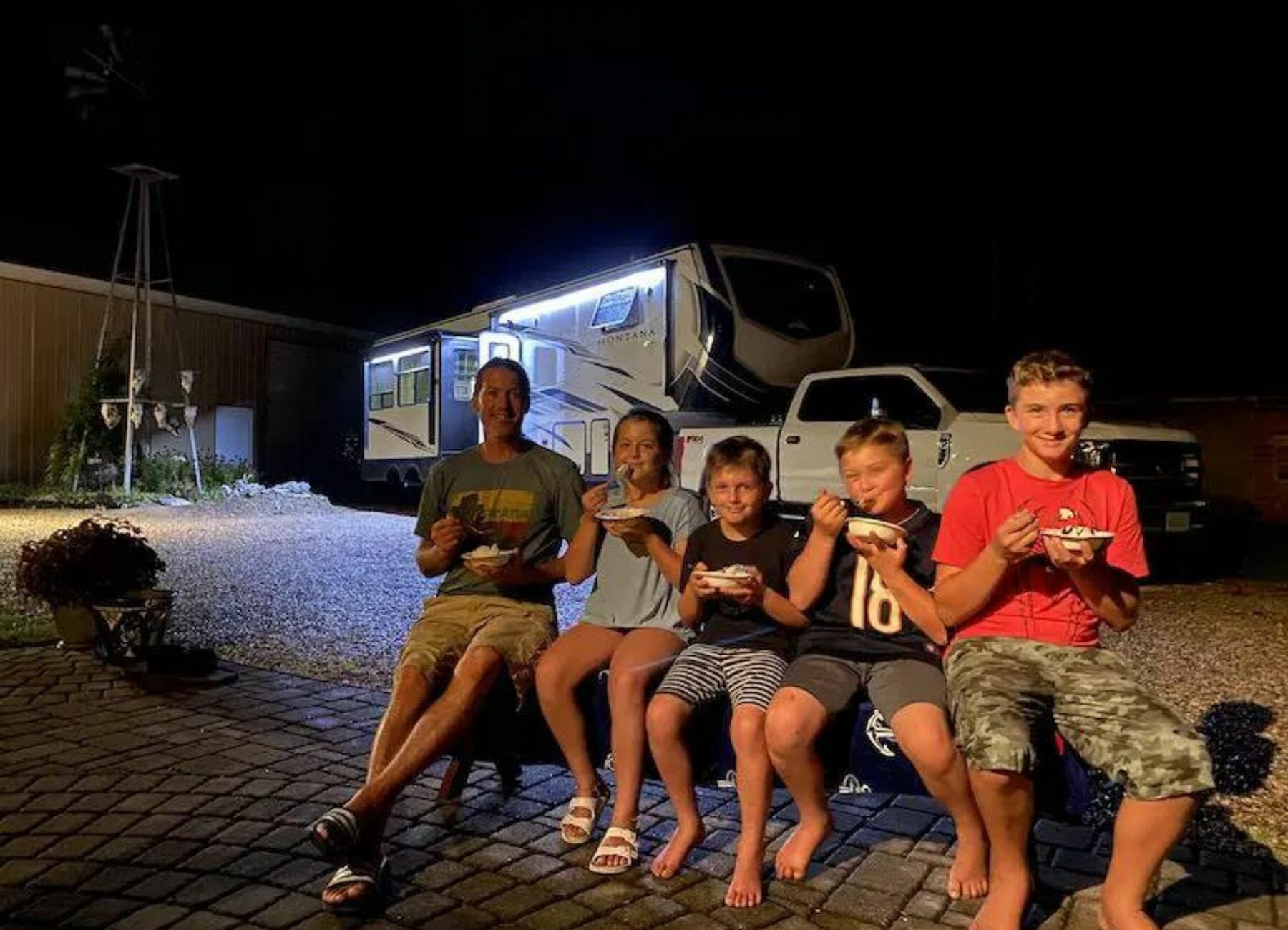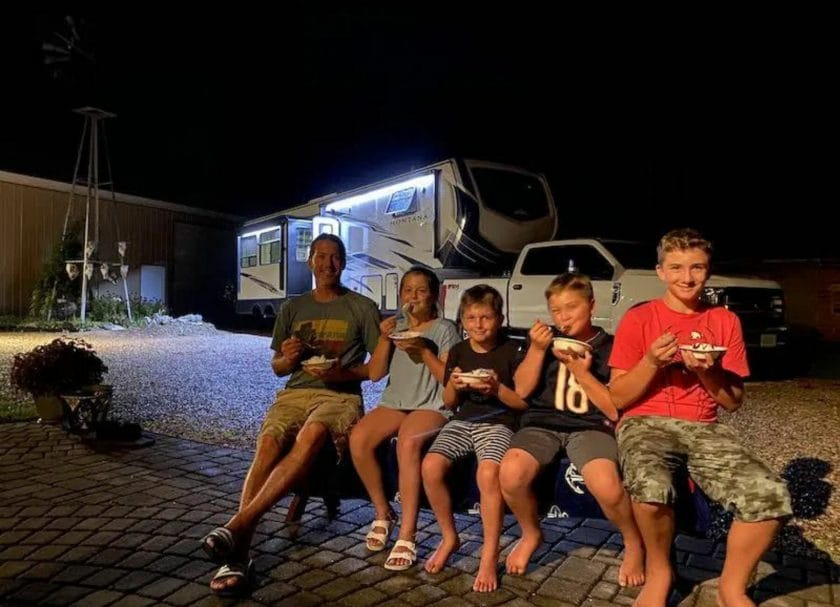 With Boondockers Welcome you get to visit awesome places. Our stay was on a 40+ acre farm in Minnesota where they greeted us with ice cream the night we got there. Then an ATV ride around their property the next day!
Using Boondockers Welcome
To use this awesome service you can visit Boondockerswelcome.com and sign up for a year long membership. When you do this you are asked to share a picture and more information about yourself.
Then when you are looking for places to stay you can read the hosts profile information. You can also check out all of the previous reviews from people that have stayed there.
This helps everyone feel safer since you know more about each other before you show up. When you find somewhere you want to stay, you request to stay there and then the host responds to let you know if it will work for them.
When our host responded he sent more information about our stay along with a phone number so we could give him a call when we were on our way.
Once your stay is complete you are asked to confirm your stay via email. Then you can leave a review about your stay. Your hosts are asked to do the same thing so that other hosts can see if you are a good guest to have.
Having a place to stay for the night while you are traveling to your next destination where you feel safe and welcome is amazing. It really does beat a Walmart parking lot!
They have options like farms, river stays, wineries and more. But the main highlight of a Boondockers Welcome stay is meeting your hosts and having enjoyable conversations that can lead to life long friendships!
Setting Your Rig Up For Your Stay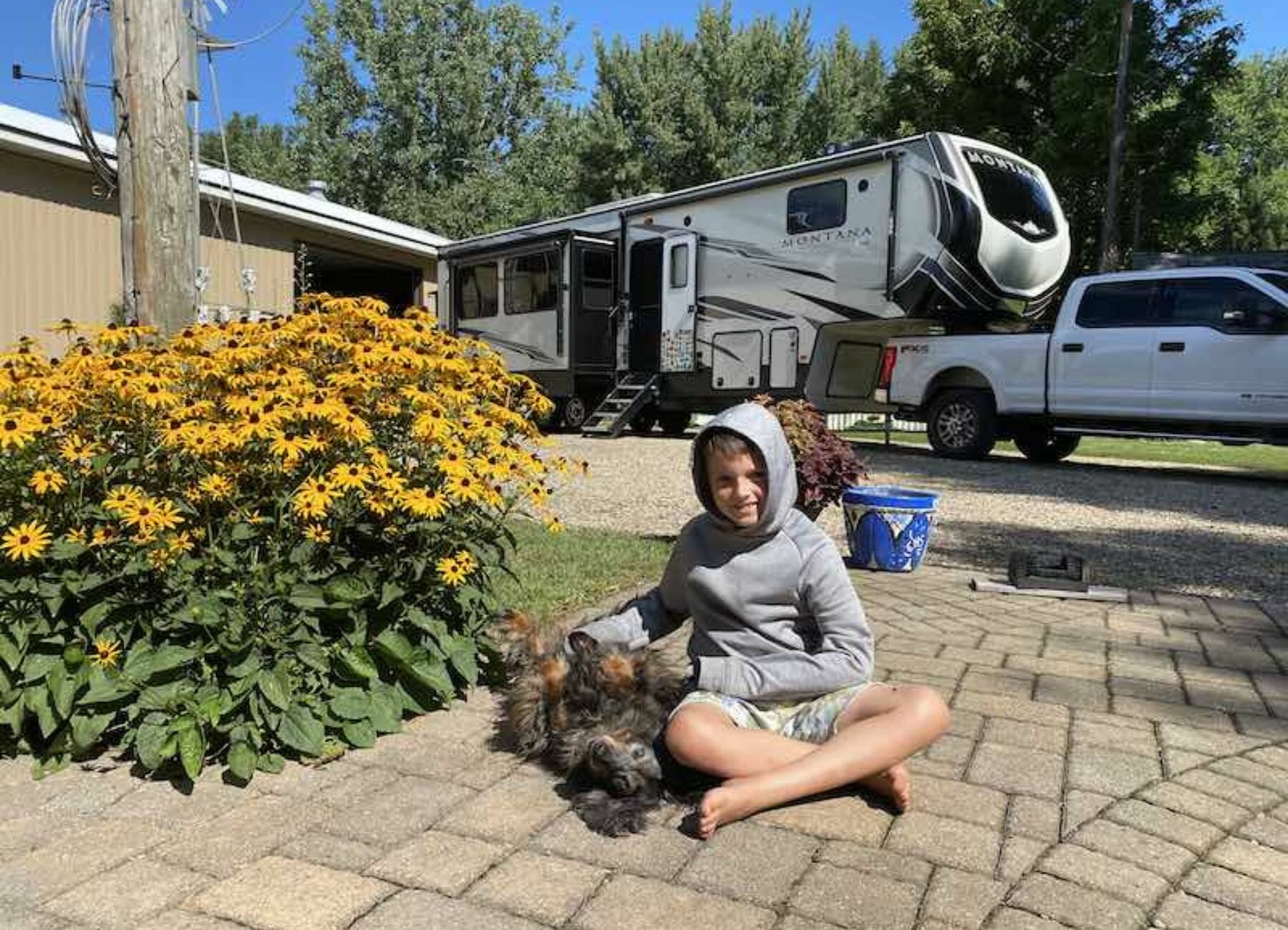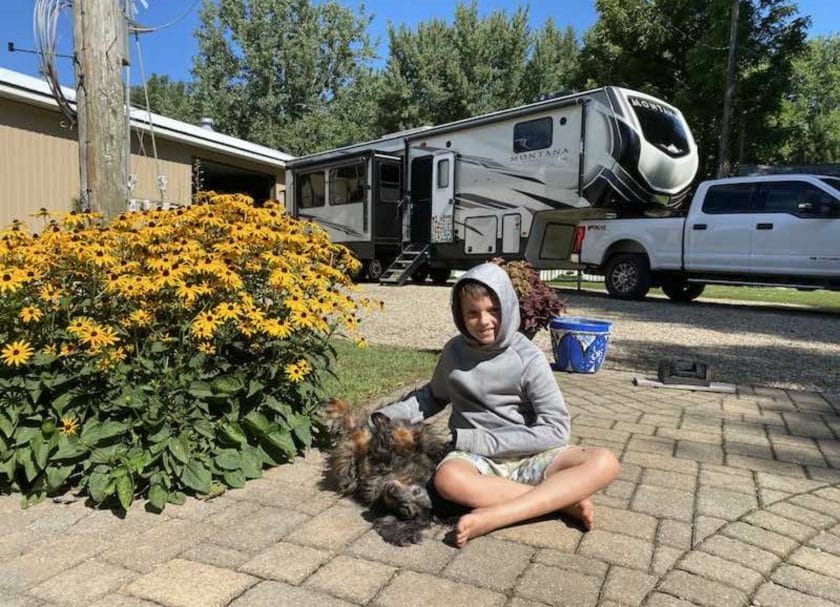 How to set your rig up for a Boondockers Welcome overnight stay (all rigs are equipped to do this for at least one night):
Fill your fresh water tank before you get to your destination.
Make sure your black and gray tanks are empty.
Make sure you have enough propane for cooking and running your fridge and heat if it is going to be cold.

*Most RV fridges have a propane option, but some have a residential fridge that runs on electric only. If this is the case you will need solar or a place to stay that has an electric hookup. Even just a regular extension cord is fine for keeping your fridge running. But you do need an adaptor from your rigs power cord to work with a regular extension cord or house outlet. This is different for 30 and 50 amp rigs so be sure to have the right adaptor (you may need more then one).

If it is going to be hot, it is good to have battery operated fans with you.
This may sound like a lot but it really isn't! RVs are made to be self contained.
Tips For Your Stay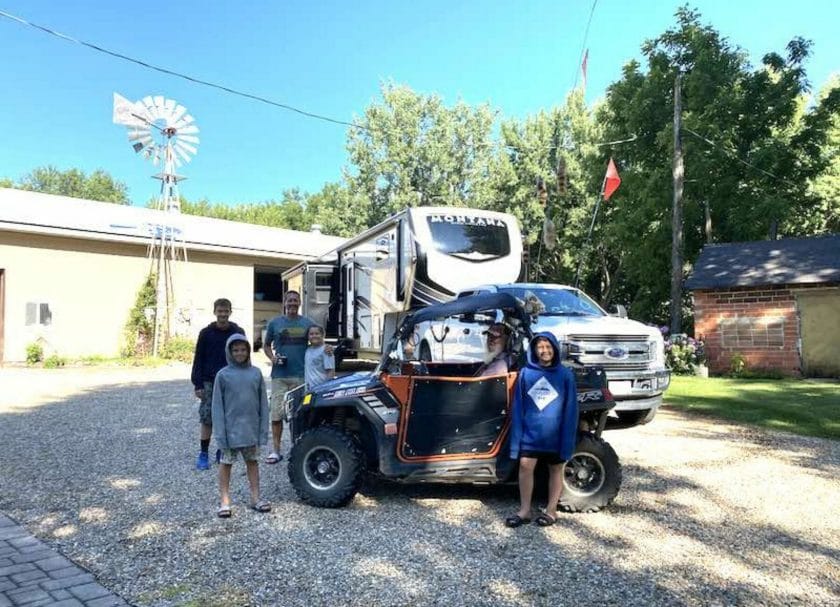 When visiting a Boondockers Welcome spot, assume it is carry in and carry out. This means any garbage or things like that will need to go with you when you leave. Also be respectful so you do not lose any guest privileges.
When you are booking your Boondockers Welcome stay, we recommend not making it a rushed stop. Instead get there early in the afternoon (if that works with your host). Then stay into the afternoon the next day.
A lot of hosts have really cool activities and things to offer so make sure you have time set aside to truly enjoy your stay!
Discount Code
With RV living or weekend campers it is always nice to have unique options like this! Visit Boonndockers Welcome and enter this code: CrazyFamily10 to get 10% off of your year membership!
Find Out More about RV Living
18 Tips on How to Rent an RV (Discount Included)
29 Unexpected Things about Full Time RV Living With Kids
40+ Helpful Tips for Planning an RV Trip
Everything You Need to Know to Pick the Best Family RV
Pin This Post: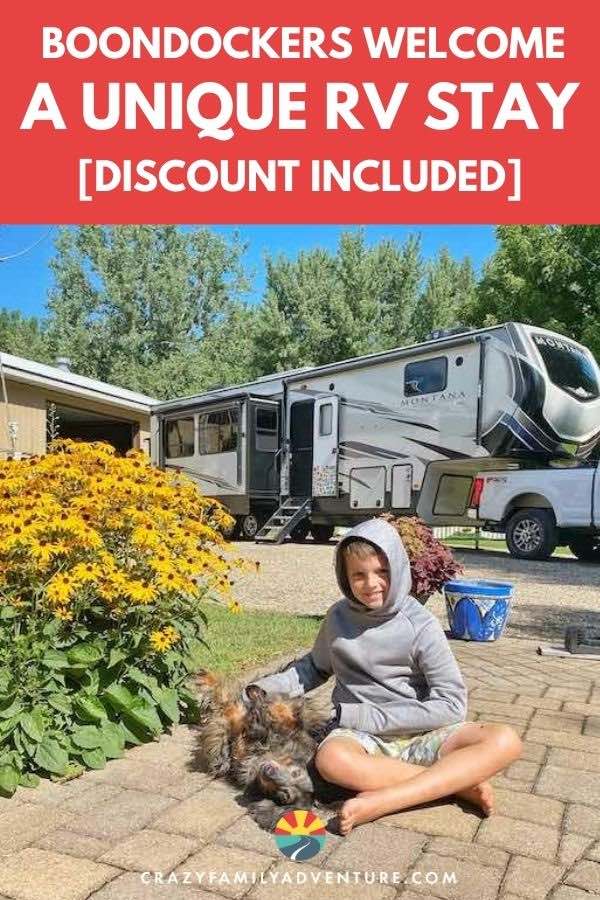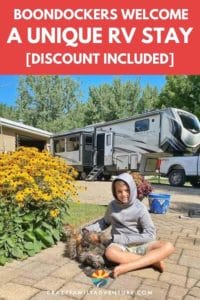 This post was sponsored by Boondockers Welcome. All opinions are our own.
DISCLOSURE: This post may contain affiliate links, meaning I get a commission if you decide to make a purchase through my links, at no cost to you. Please read my disclosure for more info.