We have lived full time on the road for 2 Years – WOW! We can't believe it has been that long and on the other hand it feels like we have always lived this life of full time travels. Last year at this time I wrote a post about 10 Things We Learned From 365 Days Of RV living with kids. The post was filled with things that we had learned to adjust to and change as we adapted to RV living.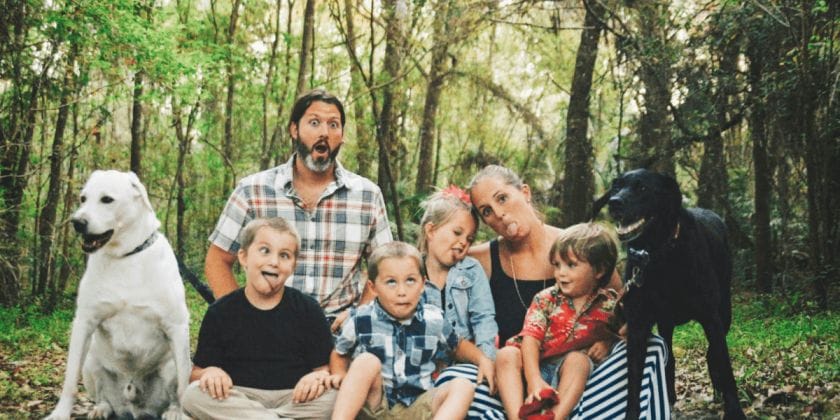 What has been cool about year 2 is that we have really started to see more transformational type of changes in us as people, as a family, as business owners. It has been quite the journey! Year 1 was about learning how to live this way. In year 2 we already knew how to live this way so it became more about choices, decisions, options, etc around working and living full time on the road.
14 things we have learned from 2 Years of RV living with kids
1. Awesomeness is everywhere!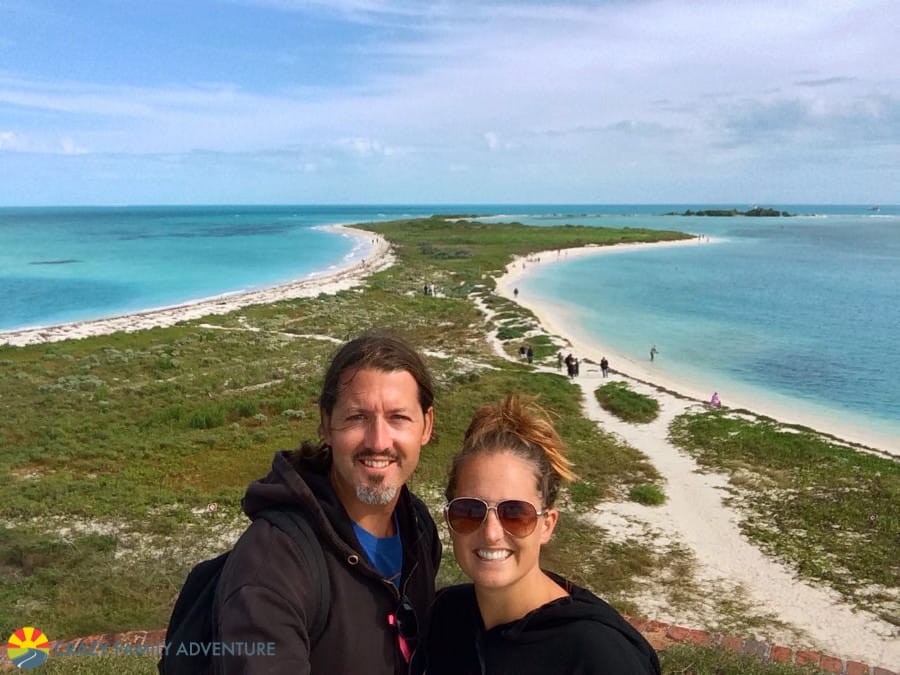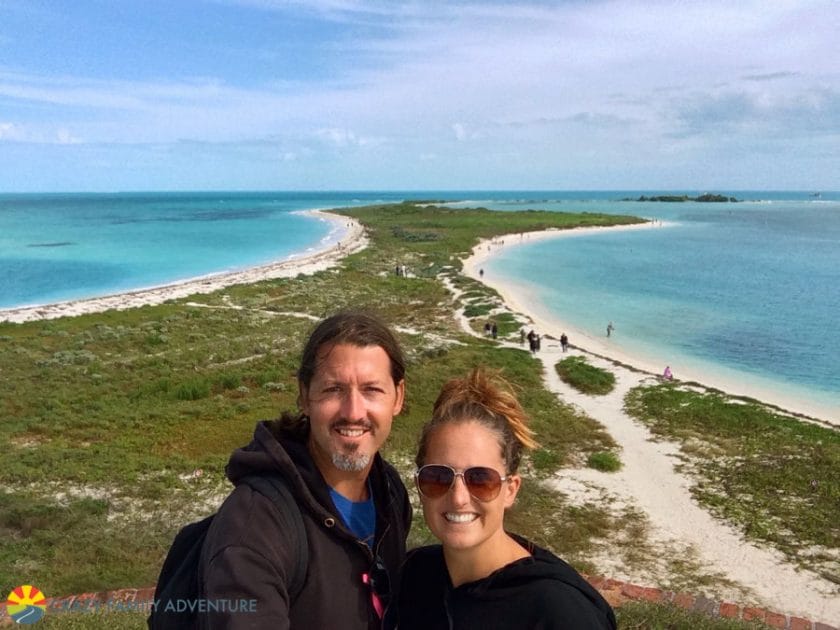 Everywhere we go – no matter how big or small of a city or town it is – has something awesome to offer. Sure a little town in Alabama may not have the best (or any) farmers market, but they have an amazing lake with a cliff jumping area that is perfect for the kids!
The festivals, breweries and parks that we have found throughout the country (mostly east coast and midwest at this point) all brought something unique and different to the table. Maybe it was the scenery behind the festival be it a mountain or an ocean. Or the vibe from the people that were there. Each one was familiar, yet different.
Taking a boat out 70 miles to the Dry Tortugas off of Key West, Florida was breathtaking and so was sliding down a sliding rock by Asheville or feeding a sloth at the zoo. It isn't about only doing the things we know we like, but instead trying a variety of different things and seeing the beauty in all of them!
We live in an amazing world (which we are hoping to see more of in the future), but also a pretty darn cool country! The US has such a changing landscape and variety and we have really fell in love with the melting pot that it is and RV traveling really allows us to experience it.
Check out our Destination section to see all the amazing places we have been! Or follow along on Instagram and Facebook for daily updates on where we are that day.
2. Having choices is hard
We have setup our lifestyle as a lifestyle of freedom. No set schedules or times that we really need to be anywhere and our reservations can always be changed. This is amazing yet causes problems. Since our time is ALL ours. We could all stay in our pajamas all day if we wanted to every day. Of course we can't do that because we do have to work and the kids won't sit still that long.
Read More: How We Afford Full Time Family Travel
The thing is when we work is totally up to us. We could work starting at 6am or not open our computer until 10pm. It is totally up to us. We can also go out and explore a new location or just stay back at the campground and go swimming. I know it sounds great and it is, but it is puts a lot of pressure on us to make decisions about what we are going to do with our time since no one is telling us what to do.
We are happy with having this "problem" and are learning how to manage it, but it was an unforeseen issue that we didn't see coming.
3. We are ready to downsize
When we first were thinking about part-time RV living with kids, we bought a 29 foot class C motorhome without any slide-outs. We thought It was the perfect RV for trips. Then when we decided to go full-time we thought it would be to small. So we found a beautiful 39′ coach with 4 slide-outs and tons of basement storage. Perfect! Right??
Come See How We Are Currently Living: How To Fit 6 People and 2 Large Dogs In a Class A Motorhome
How things change! Now we are ready to move into something smaller again. We want to sell our current rig and move into a 26 foot or smaller class C. We are getting to comfortable in our current rig so it is time to push the comfort zone again! Having a smaller rig will also mean less money (on gas, payments, maintenance, etc) and it means we can get in and out of places with less planning.
We are nervous and excited about what down sizing will be like. I will let you know when we write our 3 year on the road post next year.
All that said, hit me up in the comments if you're interested in buying our rig 🙂
4. Diversity
It is so amazing to see this generation filled with kids that have no concept of why you wouldn't be friends with someone that was a different race or color then you. Our kids make friends with anyone and everyone they meet at campgrounds and feel comfortable in any location we are at.
When we went to visit the Martin Luther King Historic Site we were telling the kids what it was all about and they just couldn't fathom why it would be that way. They kept asking why people would treat people that way.
I hope had we stayed in a house that we would have raised our kids to feel this way too. The reality of traveling is we are in situations that we normally would not be in with a different group of people than we would have been with had we been in our neighborhood or city.
We went into Little Havana in Miami and the kids were dancing right along with an older Cuban man at a restaurant that was playing Cuban music. They didn't know that he was a different nationality and came from a different country. They heard music and saw dancing and jumped right in. We are hoping our travels will continue to inspire their behavior in this way and that as they grow older they don't learn to fear things that are different, but instead look at the world and people as equals no matter what their background is or what they look like.
5. Comfort zones are made for pushing
Our life is all about pushing our comfort zone. Yes we get tired of this and sometimes long for the peacefulness and comfort of what we know. But then we quickly move out of that and back into pushing us to discover and explore the unknown. Both as individuals and people and also locations.
Read More: What It Was Like Being "Home" After Being On the Road For 9 Months
We have been amazed at how every time we push our comfort zone and struggle through the fear and uncertainty we come out on the other end better for it. More well rounded as people and as parents. It has also shown us that once we push our comfort zone one time we can do it over and over again.
We are far from done pushing our comfort zones and we are excited about what that means and where that will take us as we continue to move forward and into unknown territory.
6. We don't like Dry counties
A dry county is a county that can't sell alcohol. YES they exist in the US! Coming from Wisconsin where there is a bar on every other corner, we were surprised that we would have to drive 45 minutes to buy beer and wine. Craig said we need an app that alerts you when you are nearing a dry county so you can stop and stock up! Patent pending.
7. Keens are the only shoes you really need
We got a pair of Keen sandals for each of us and they have been perfect for our lifestyle. They can get wet and can be used for hiking. The kids don't even have running shoes anymore they just have a pair of Keens and a pair of flip-flops or Crocs.
The only problem is they do smell pretty bad after a while but we have found if we wash them in the washing machine they are all good for a while!
8. We can REALLY annoy each other
I mean come on now, RV living with kids means we are together literally 24/7 so it is bound to happen! And it does. There are days when we are all at our wits end and just don't want to be together anymore. These are usually the days when we will jump in the car and go for a ride so everyone can be in their car seat, contained, and just relaxing – with the TV on and an iPad in hand. And we don't feel guilty about it!
That being said we have also learned how to adapt to each other and each other's moods so that annoying point doesn't come as often. Or if Craig and I feel it coming on we will get everyone out of the RV/campground and find a new park/playground where the kids can run the energy off or just relax outside in the hammock.
9. We really like each other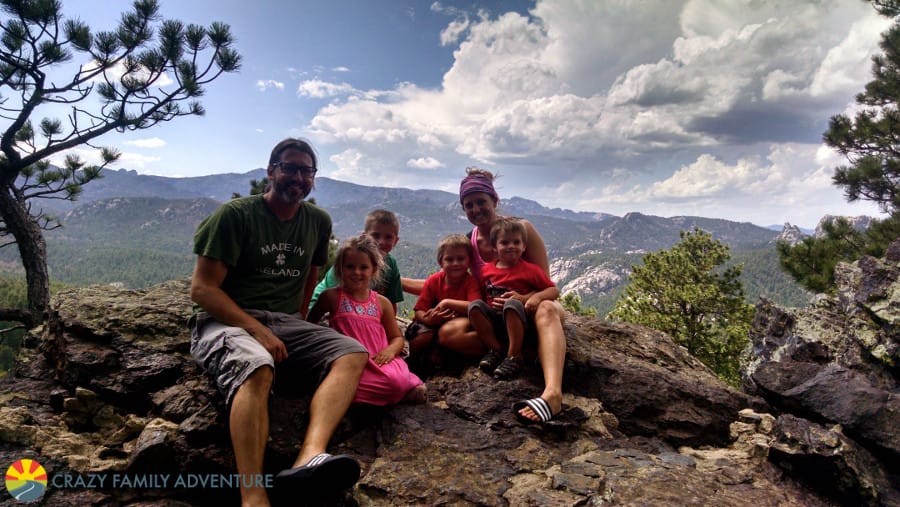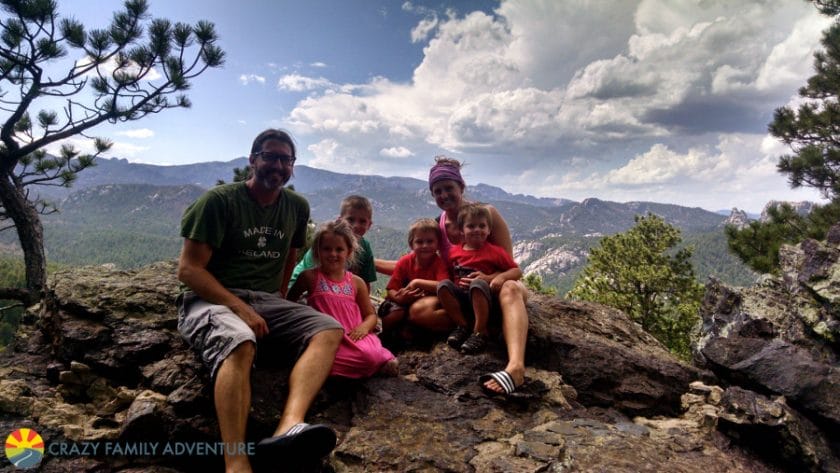 Yes, we can annoy the crap out of each other, but we also really like each other and enjoy each other's company and wouldn't have it any other way. The kids fight like kids do but they also all snuggle together on the couch to watch the same iPad together. Or play for hours with their dress up clothes or outside building a fort.
As a family we have so much fun exploring new places and trying new things. And seeing the joy that everyone experiences. The bond we are building as a family is amazing and both Craig and I are so happy that we get to spend so much quality time together as a family.
10. There is so much more to see and do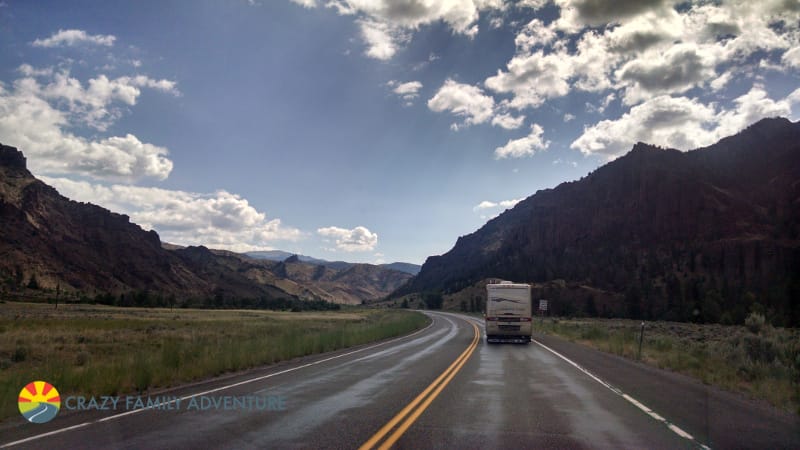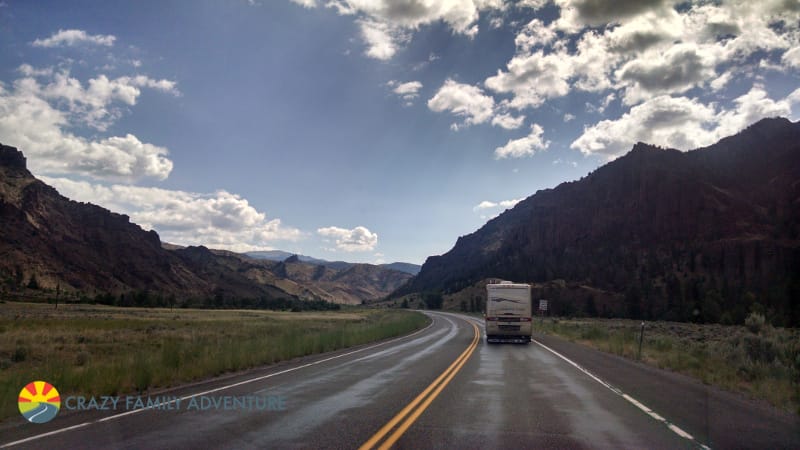 No matter how long we stay at a place we always feel like we missed out on doing or seeing something. There are so many cool things out in the world to see and do! Our bucket list goes on and on so we are happy that we don't have an end date in site for this adventure we are on but instead can keep adding to our bucket list.
11. Anything is possible
As we have pushed our comfort zone and continued with this lifestyle it has taught us that anything we want to do is possible. It is such a cool feeling when we add an item to our bucket list to know that it isn't just a list of maybes but really a list of things we will do – it is just a matter of when.
From a personal perspective we have both seen that our options are limitless if we are willing to put ourselves out there and go for it and be comfortable with a little uncertainty and fear. It really is an amazing feeling!
12. You only need to shower 1 to 2 times a week
Seriously, we go 3 to 4 days in between showers now and it is all good. Ok, maybe we get a little stinky but it really isn't that bad. It saves so much time when you don't have to take a shower and get ready every day, but instead just get up, throw on your clothes from yesterday, brush your teeth, throw your hair in a ponytail and you are good to go.
Yes some days it is nice to take a shower and get "ready" but those days don't happen as often and we aren't looking to impress anyone and normally don't see people we know so it is all good! We put the funk in RV living with kids!
13. Our life is about experiences, not things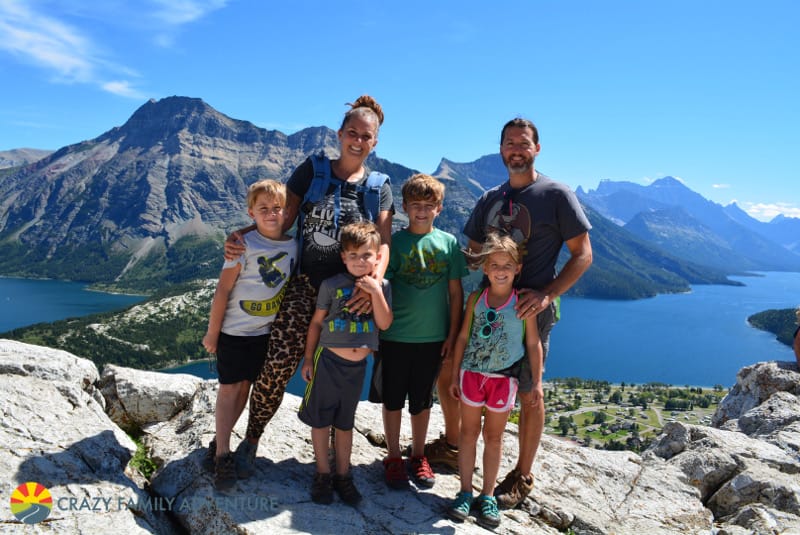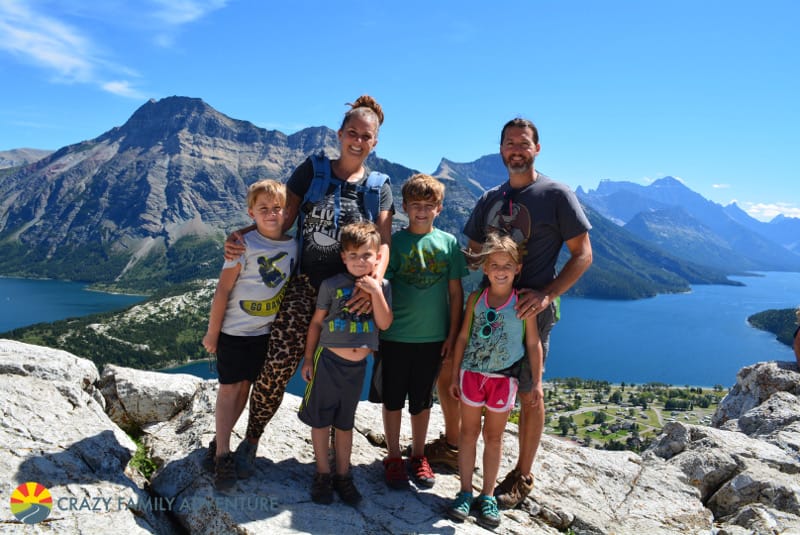 Every few months we go to Goodwill to donate another couple bags of items. The more time we live with less the more we want or need less. Now when we go to the store we don't want to buy something unless it has a lot of meaning to us. We aren't looking to fill up our space and time with things.
Instead we focus on slow living, enjoying our coffee and breakfast in the morning, hanging out by the RV, snuggling in bed. I can't believe the amount of stuff we use to have and the amount of time we put into maintaining and managing it. Living simply is so much more freeing for us and we want to continue to strive to live an even simpler life.
Yes the kids still want toys and yes we still buy them some. However, they are also good at when they are done playing with something they pass it on to someone else or donate it. By April they were already donating some of the Christmas presents they had gotten. And when we left friends we had made in Miami they were giving them their toys as presents before we left. They aren't attached to many things anymore either.
14. We have ruined ourselves for normal life
This is a big one. And to be honest, one I have mixed feelings about. There are still times I miss our old life and our old house. And I feel that by introducing all of us to this lifestyle it would be really hard to go back to what our old life was. My biggest fear is that our kids are going to continue traveling the world for their whole life and end up settling down all over the place so we won't all be in the same location when our kids start having kids. Crazy right – then why the heck did we do this then??
Part of being a parent is giving our kids the wings and space they need to become who they are. We were willing to take that risk if it meant our kids could have this amazing opportunity to see the world and that we were able to do that with them before they left the nest and were on their own. Our hope is through the bond we are building as a family all of them will always find each other and us no matter where life takes them and we will find ourselves together more often than not.
Even when things get tough on the road and I am wishing for the stability of a 9 to 5 job, a house, school for the kids, when I stop to imagine what that life would be like I know I would be bored in a few months and start to get itchy feet again. We have seen what this life is like and it is addicting! Then again there are still things we don't like about being on the road. You can read about them here: 7 Things We Hate About Full Time Family Travel
No one knows what the future holds and where we will be in 1 year or 10 years, but I know for us that this yearning for a life outside of the norm isn't going to totally go away. I am sure it will ebb and change and flow as the years go on and we all get older, but now that we have awakened this feeling inside ourselves, I don't think it will ever be silenced again!
Read More: How We Became A Full Time Rving Family
2 years of RV living with kids. An amazing, crazy, scary, fun, exciting, liberating, breathtaking time all wrapped into one. An experience that we wouldn't change for anything.
Learn more about us in our intro video. Or by visiting our Start Here page. We always love to answer any questions that you have and to here your comments so please leave them below.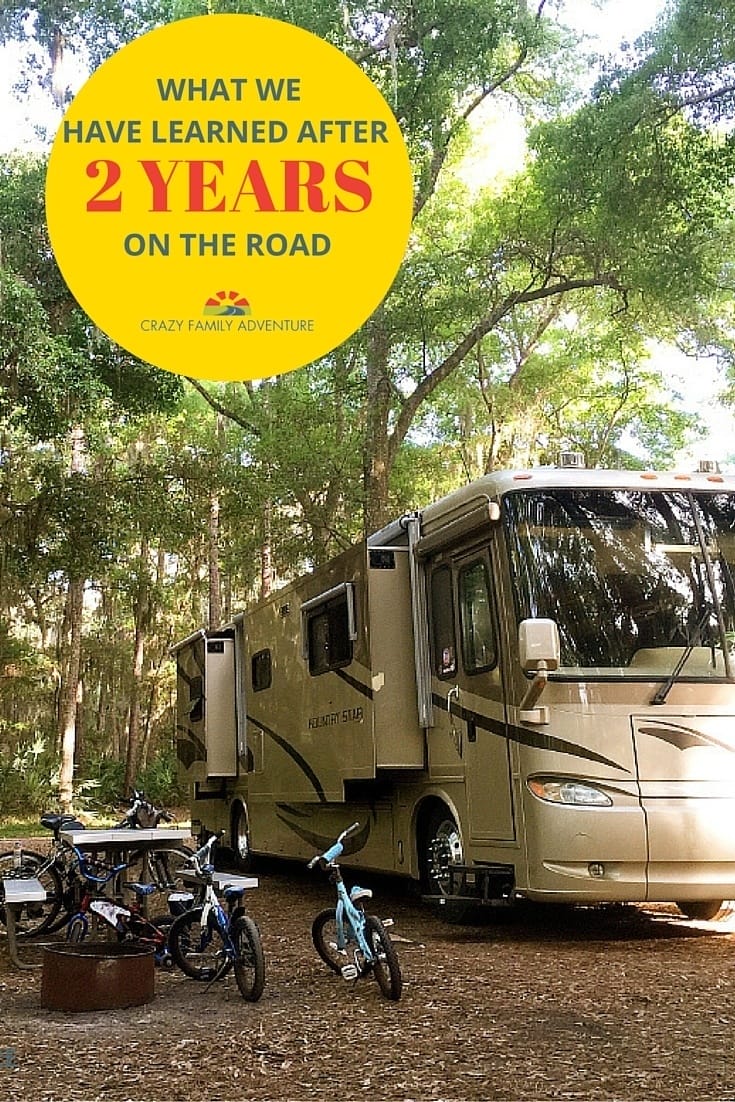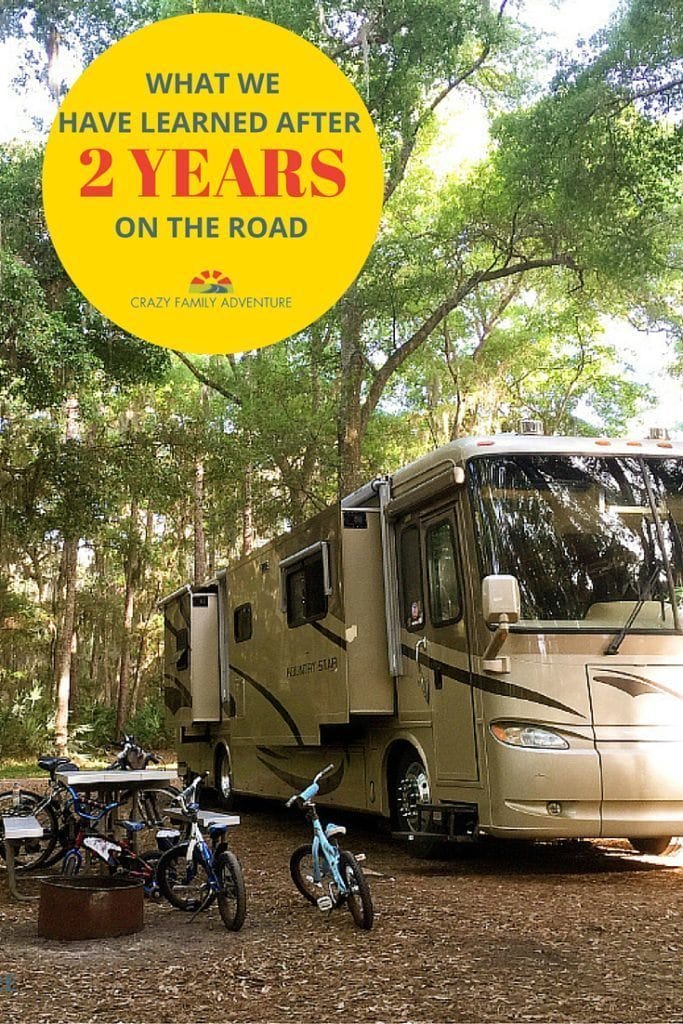 Stay in touch!
DISCLOSURE: This post may contain affiliate links, meaning I get a commission if you decide to make a purchase through my links, at no cost to you. Please read my disclosure for more info.