This post may contain affiliate links.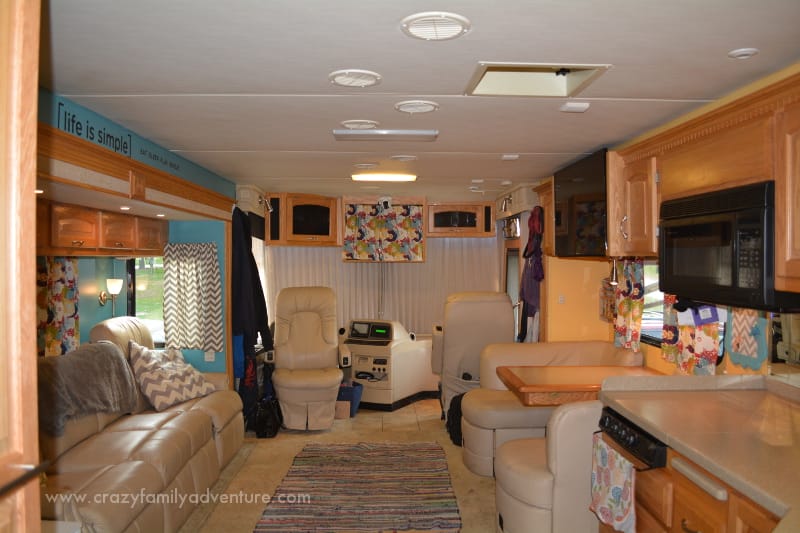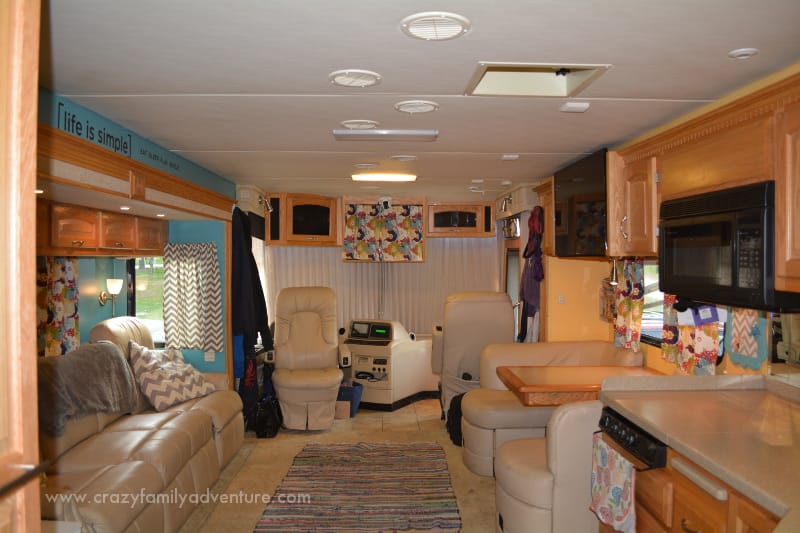 Here is a picture tour of our RV remodel. It's a 2006 Class A Newmar Kountry Star 3910. We purchased it on RV Trader and Craig flew down to Miami to check it out, buy it, and then drove it back. We had gotten all of the measurements and knew we were going to have to do for this RV remodel when we got it.
Here is the punch list for this RV Remodel:
Removed the back closet and put in a set of bunk beds
Removed the back dresser and tv area and put in a set of bunk beds
Took all window trim decorative frames off
Replaced the Fridge with a new one (we knew the fridge needed to be fixed or replaced when we bought it)
Put in a slide out pantry
Replaced the old tv with a new Samsung Smart TV
Removed the 2nd TV by the driver seat and changed it to storage
Painted all of the walls
Added some word art and some posters
Removed the second sink and vanity and put in storage closets and an area to hang clothes
Amazingly we did all this while we got the house ready to move out. We didn't sleep much for about 6 weeks!
Here you go! Hope you enjoy!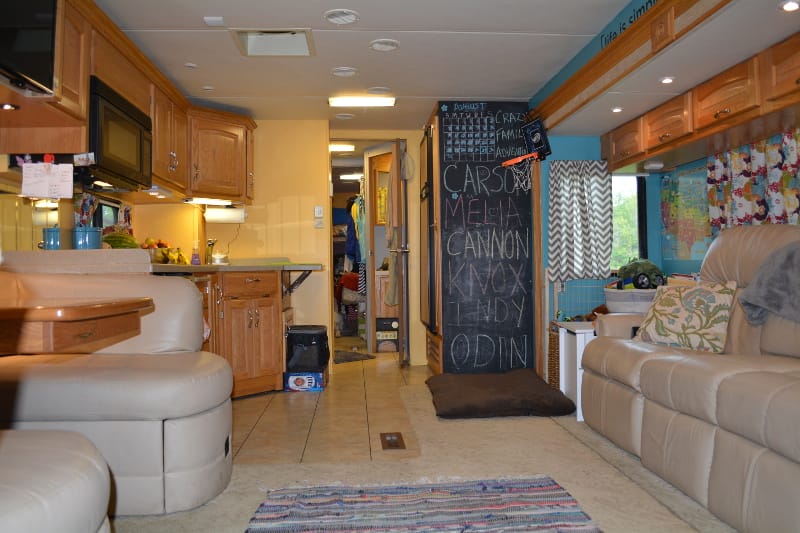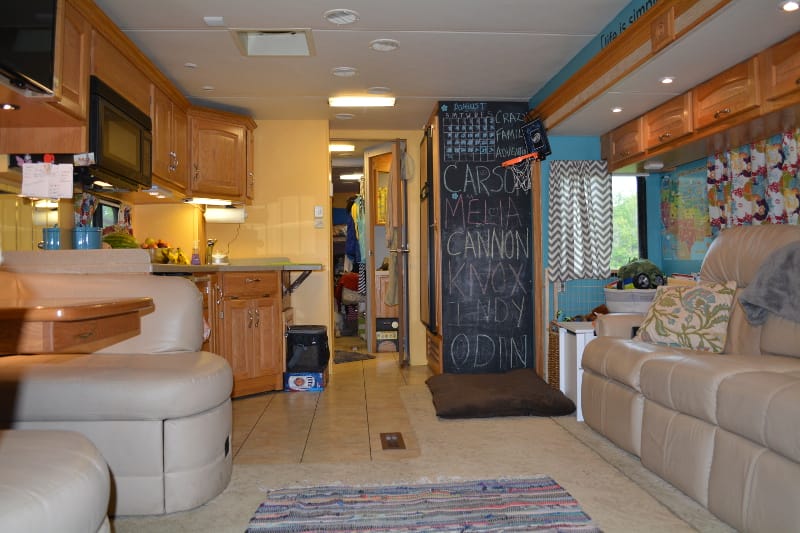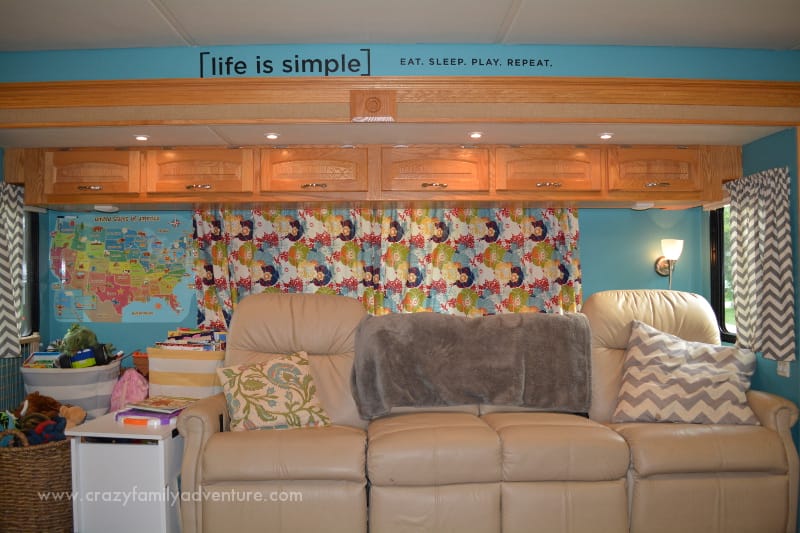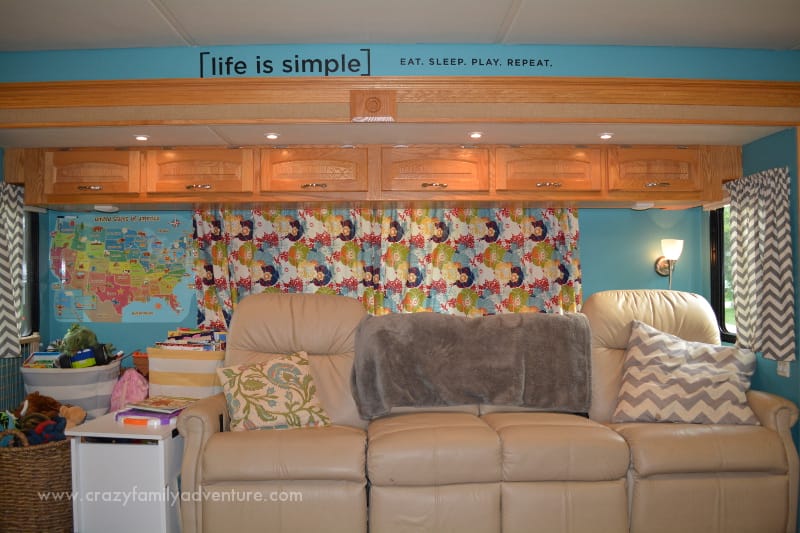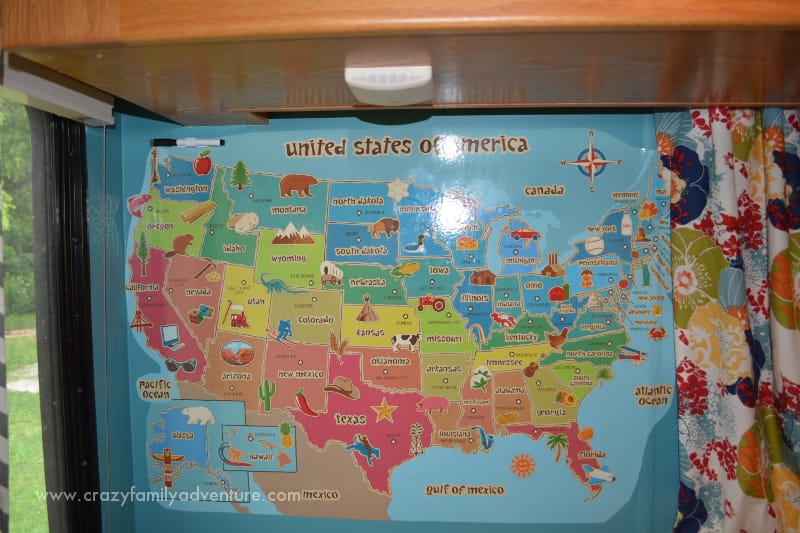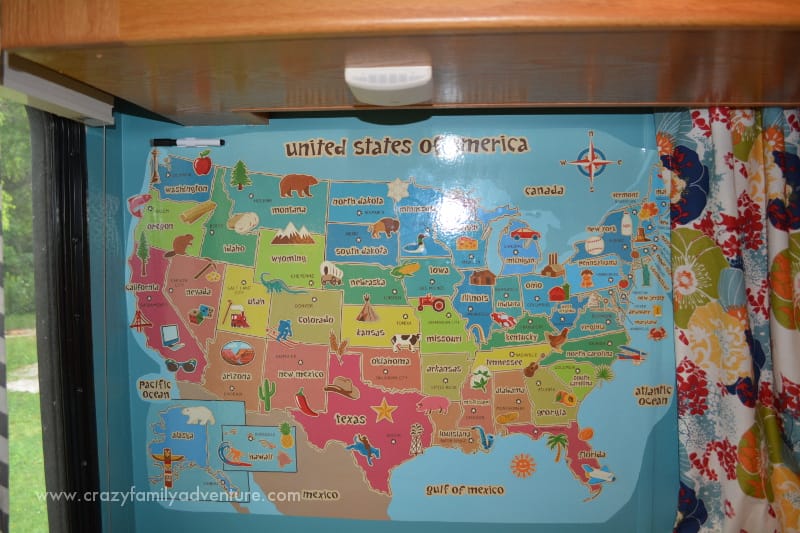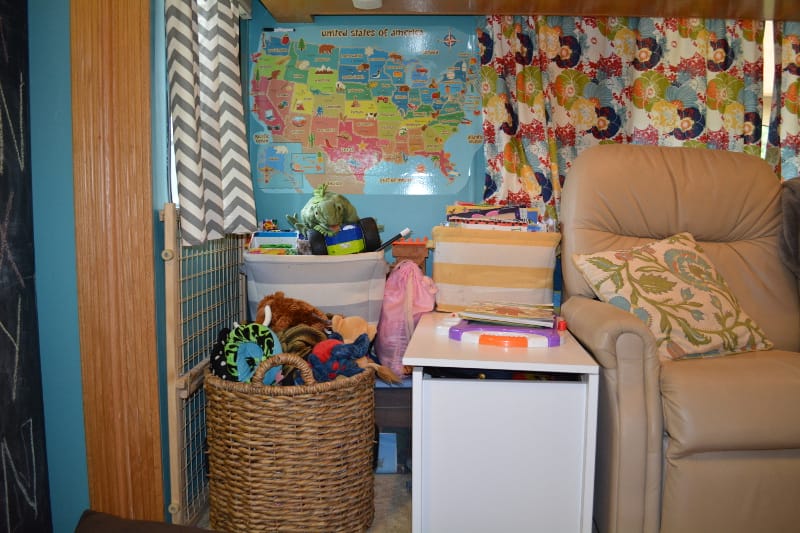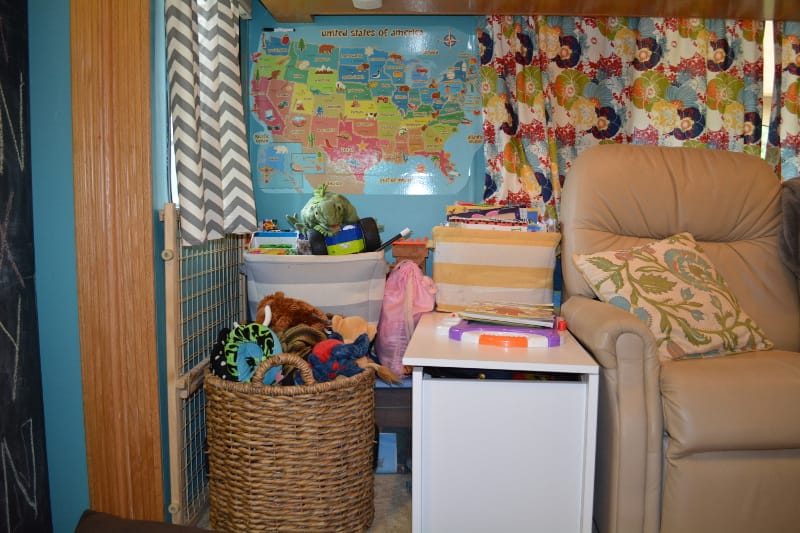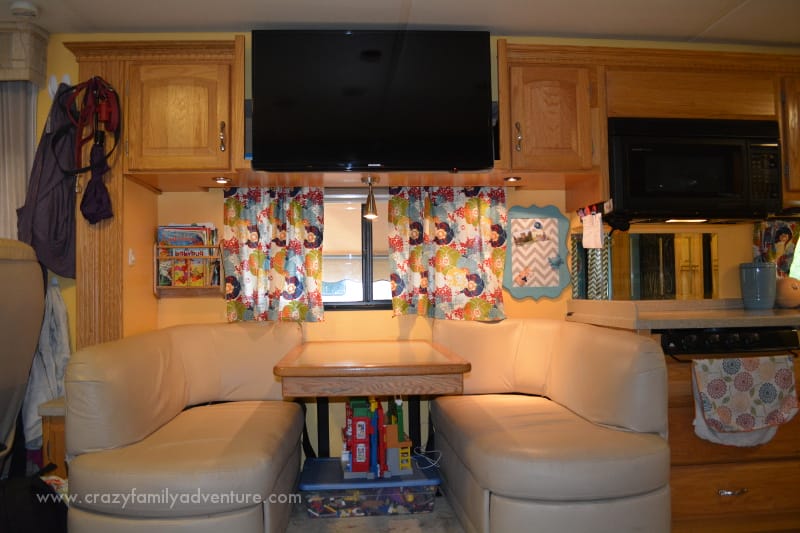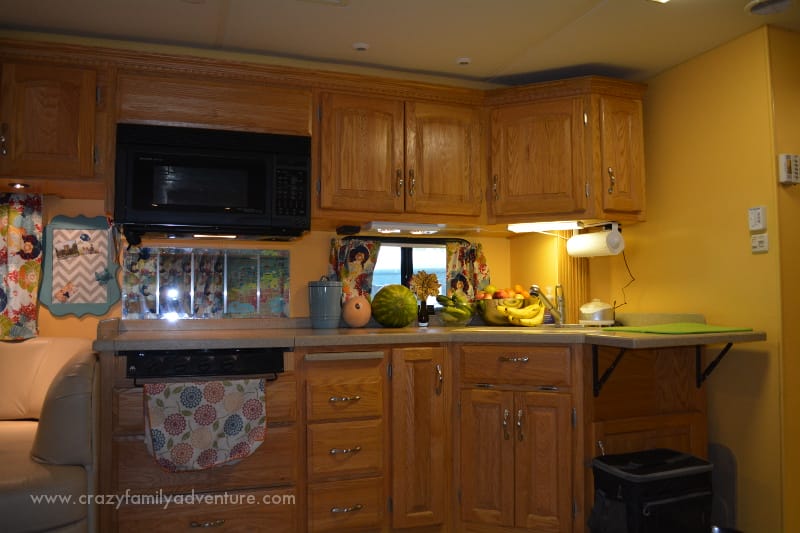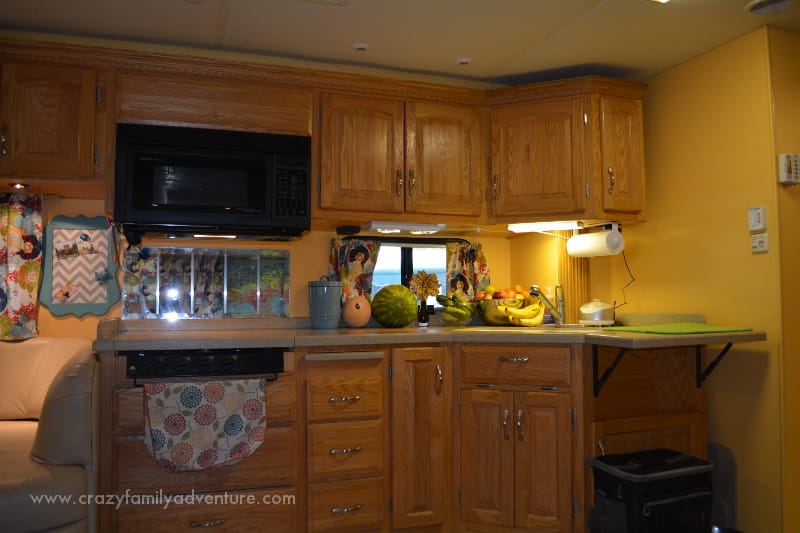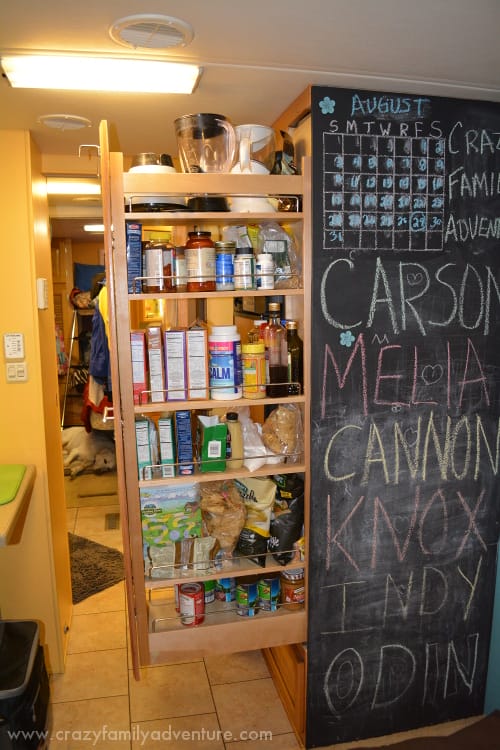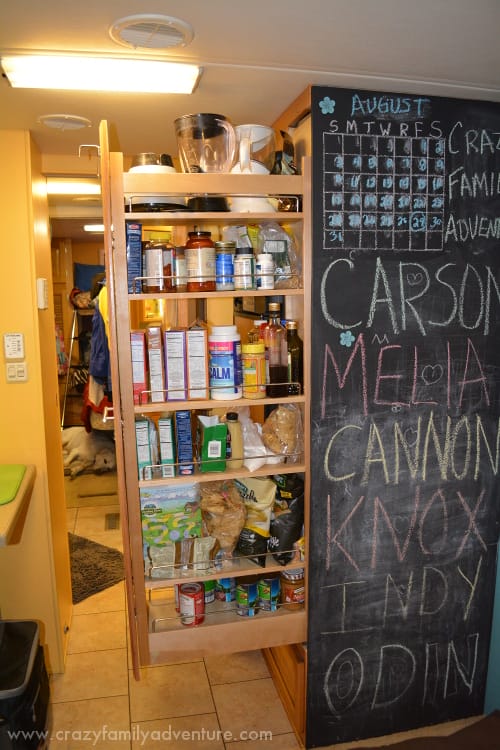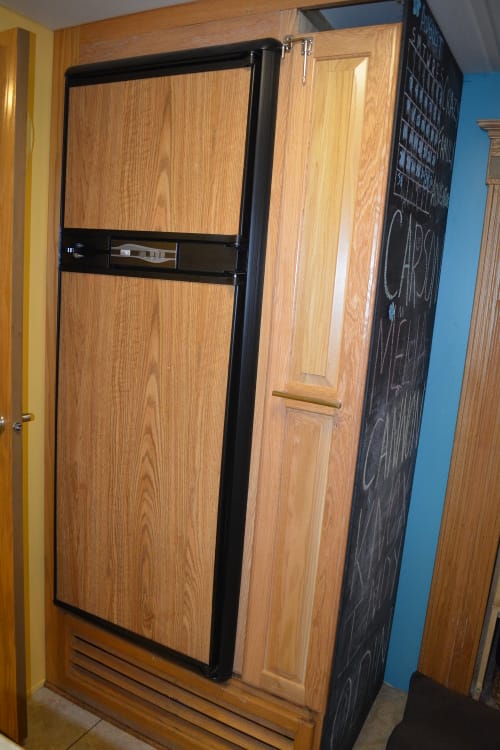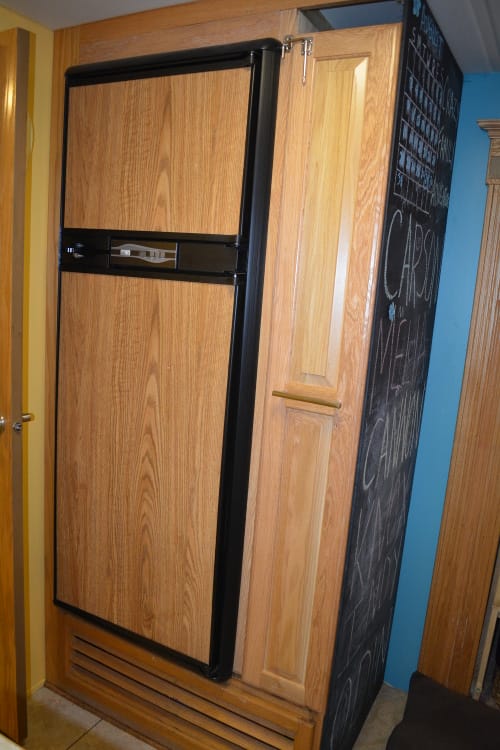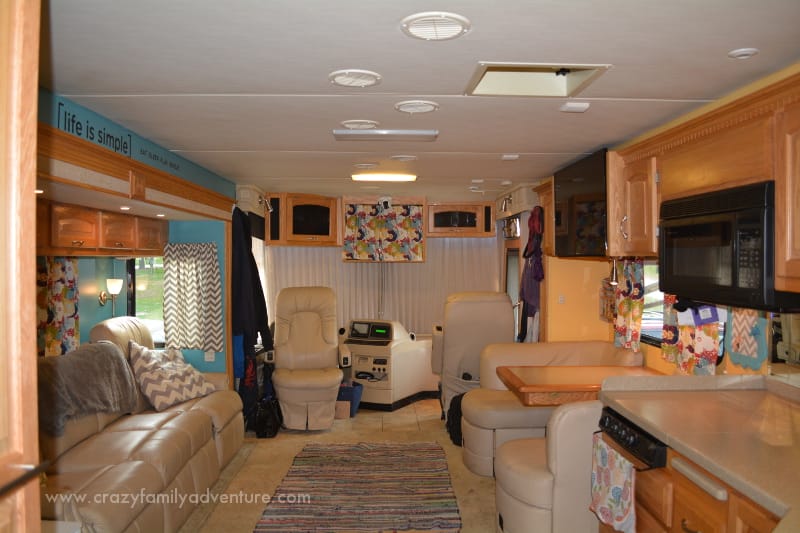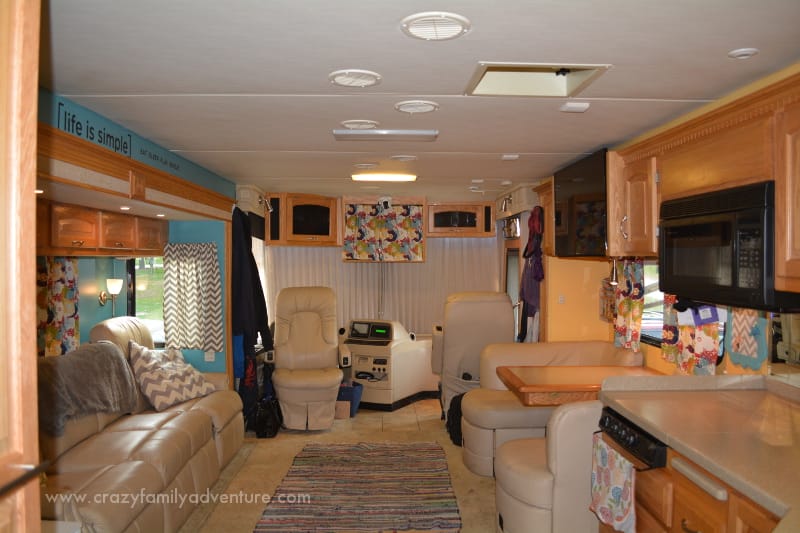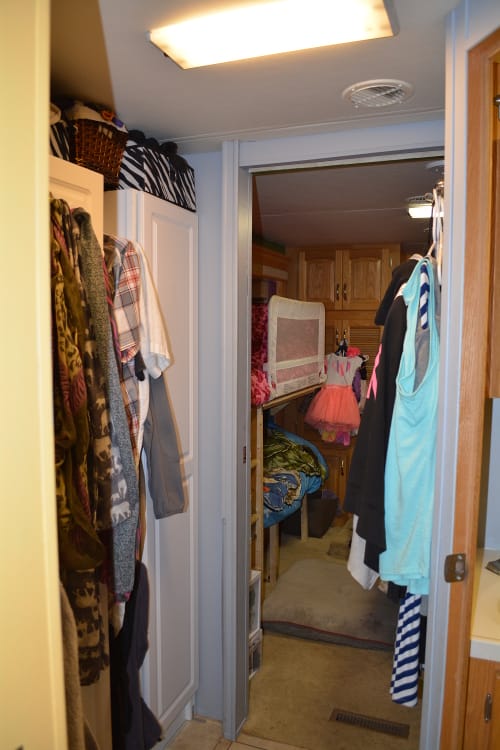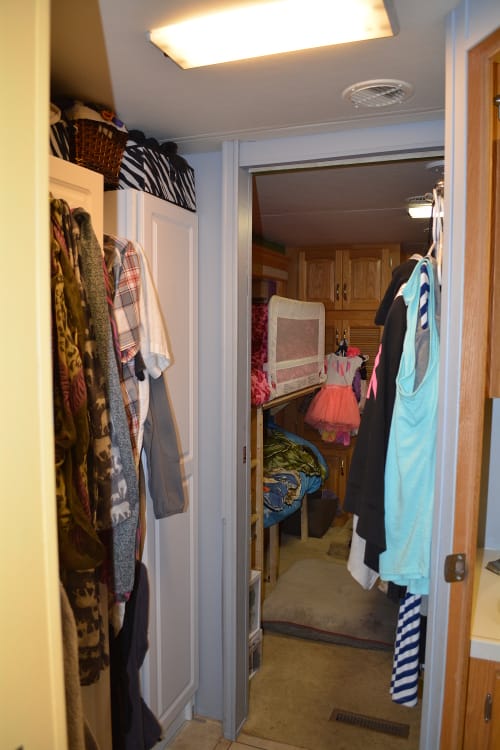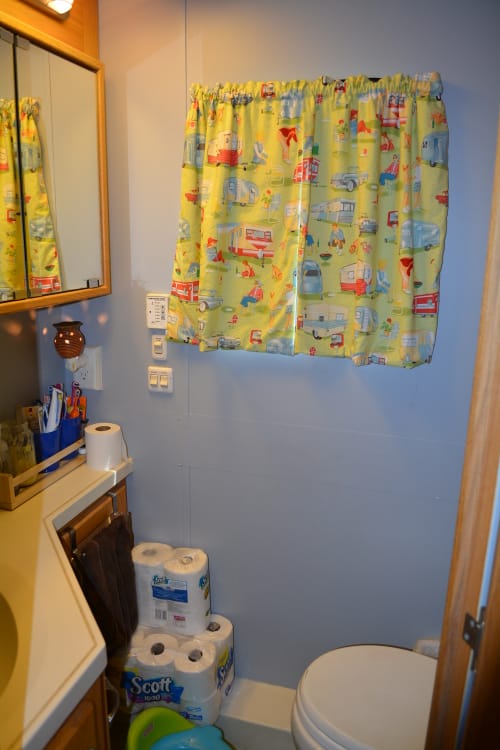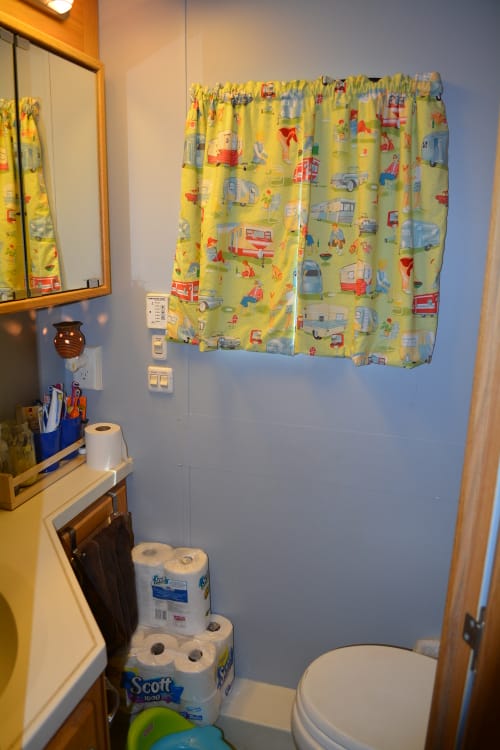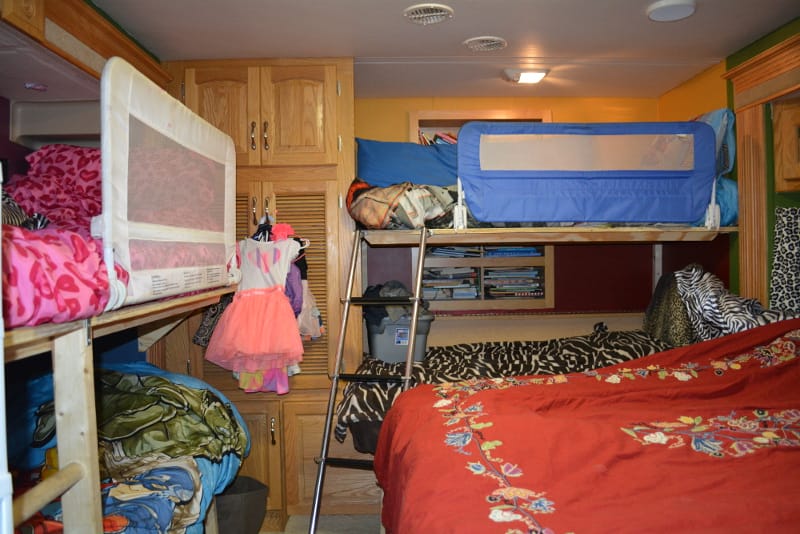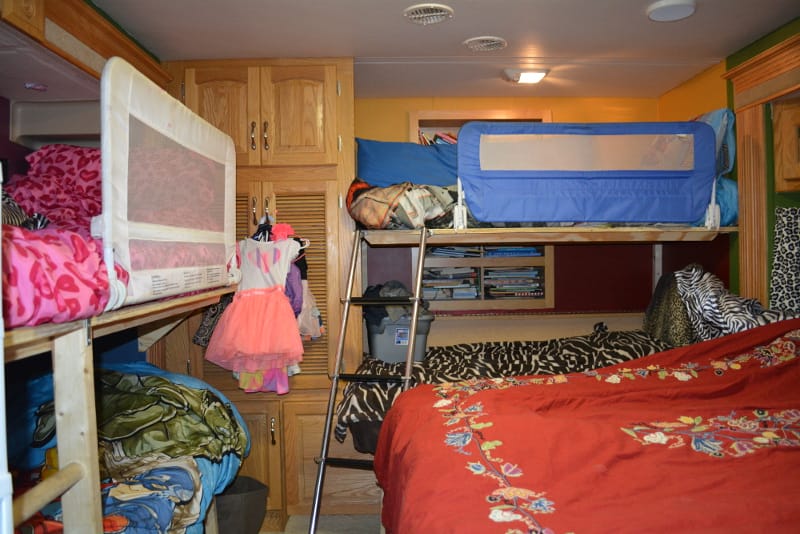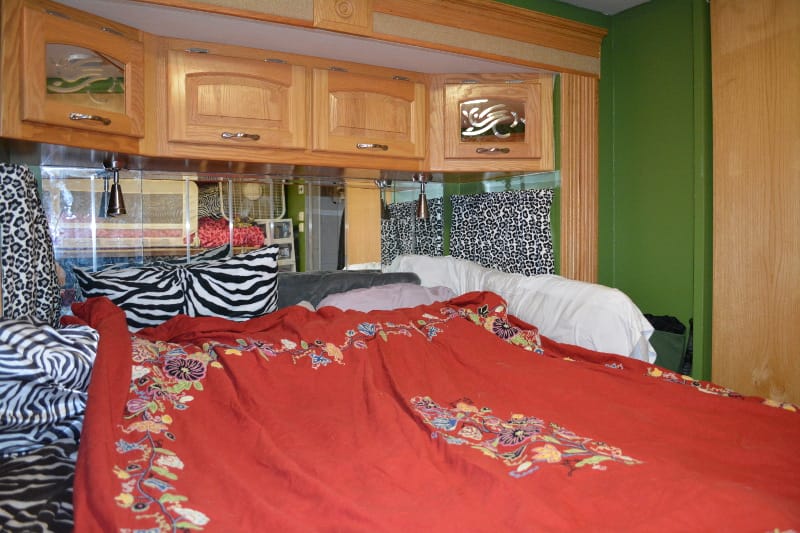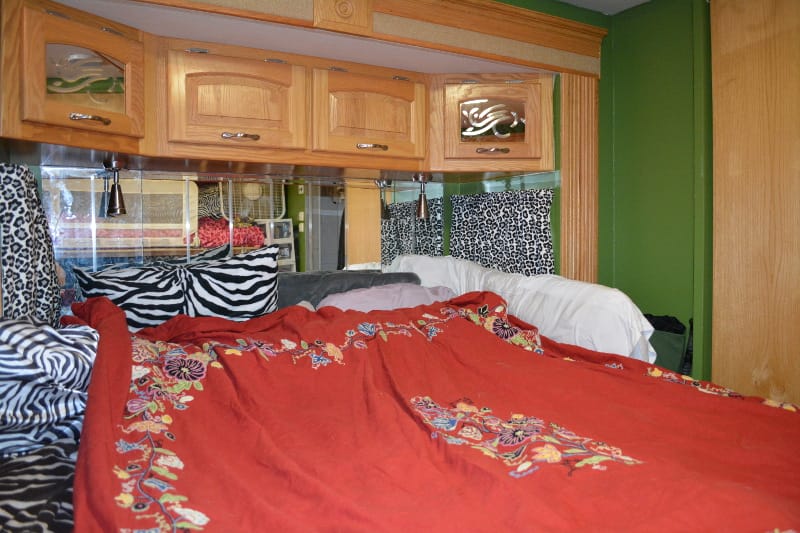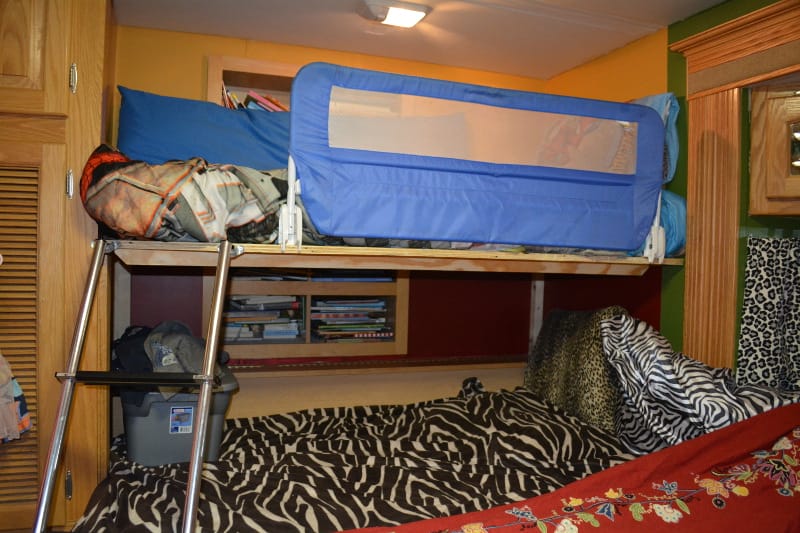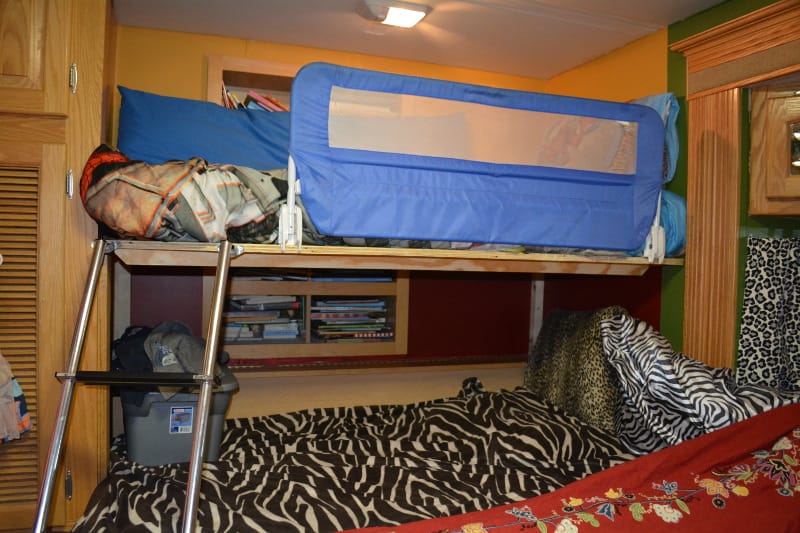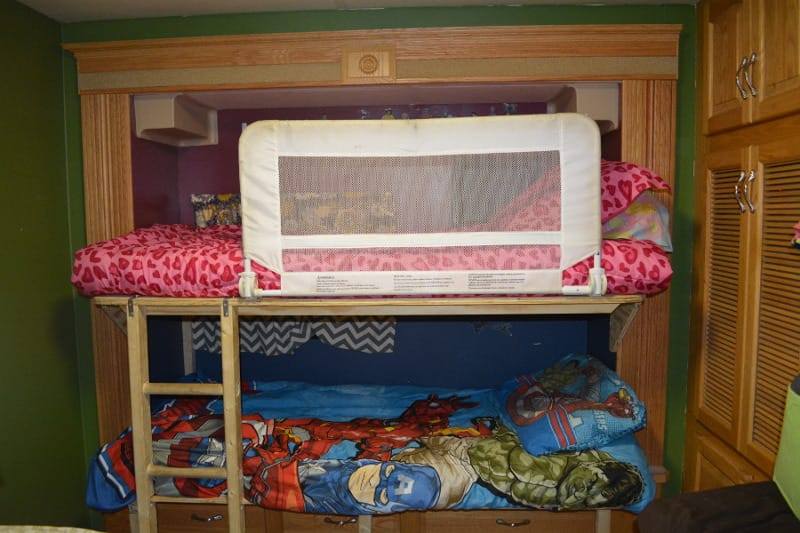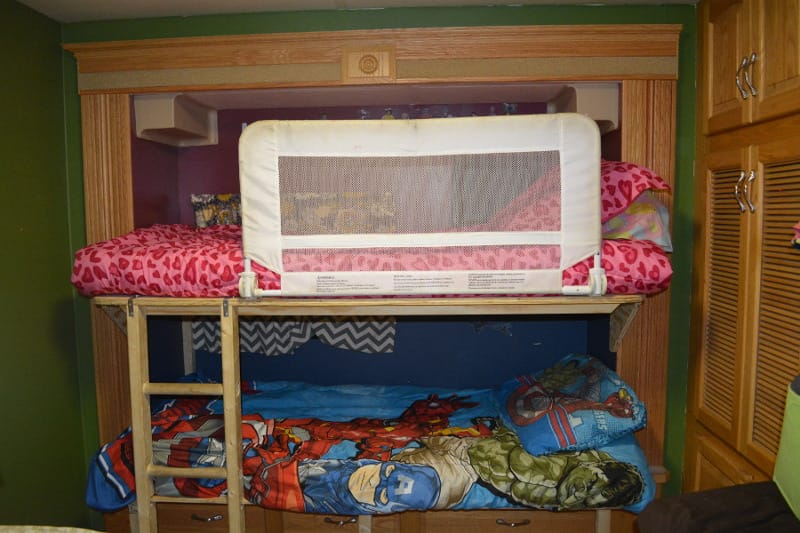 That is it! It is crazy, but we really do all fit in it really well! Yes, there are times when we tell the kids "Get outside!" or "no playing swords in here!", but for the most part it works! I will break down how things work in each area in future blog posts. I will also be doing some makeover blog posts so you can see what it looked like before we made it our "home"!
Comment below and tell me what you think of our RV remodel or if you have any specific questions!
Update:
Here's a behind the scenes tour of our RV given by none other than Bryanna herself! Check out the footage on how we live!
Check out our favorite RV Kitchen Accessories to bring on your next RV trip.
Interested in full time family travel? Ask yourself these 14 Questions first!
DISCLOSURE: This post may contain affiliate links, meaning I get a commission if you decide to make a purchase through my links, at no cost to you. Please read my disclosure for more info.